Japanese stationery to help you learn languages
---
If you didn't know, the Japanese are some of the most innovative people in the world, always thinking outside the box to solve life's annoying problems. Which is why it comes as no surprise that the country has a plethora of creative Japanese stationery designed to help students study more effectively. 
Whether you are new to Japanese language or a seasoned senpai in the intermediate level, we've put together 11 ingenious Japanese stationery items you can use to study smarter.  
---
1. Megamie – Pinhole ruler that helps you see clearer
---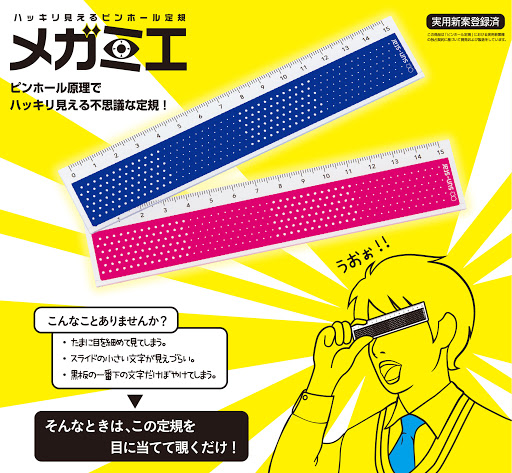 Image credit: Sun-Star Stationery
Language learners will know the pain of squinting hard to see characters that are too small to read. Stationery purveyor Sun–Star has come up with an innovative solution – a multipurpose ruler with grids of tiny holes that does the squinting for you.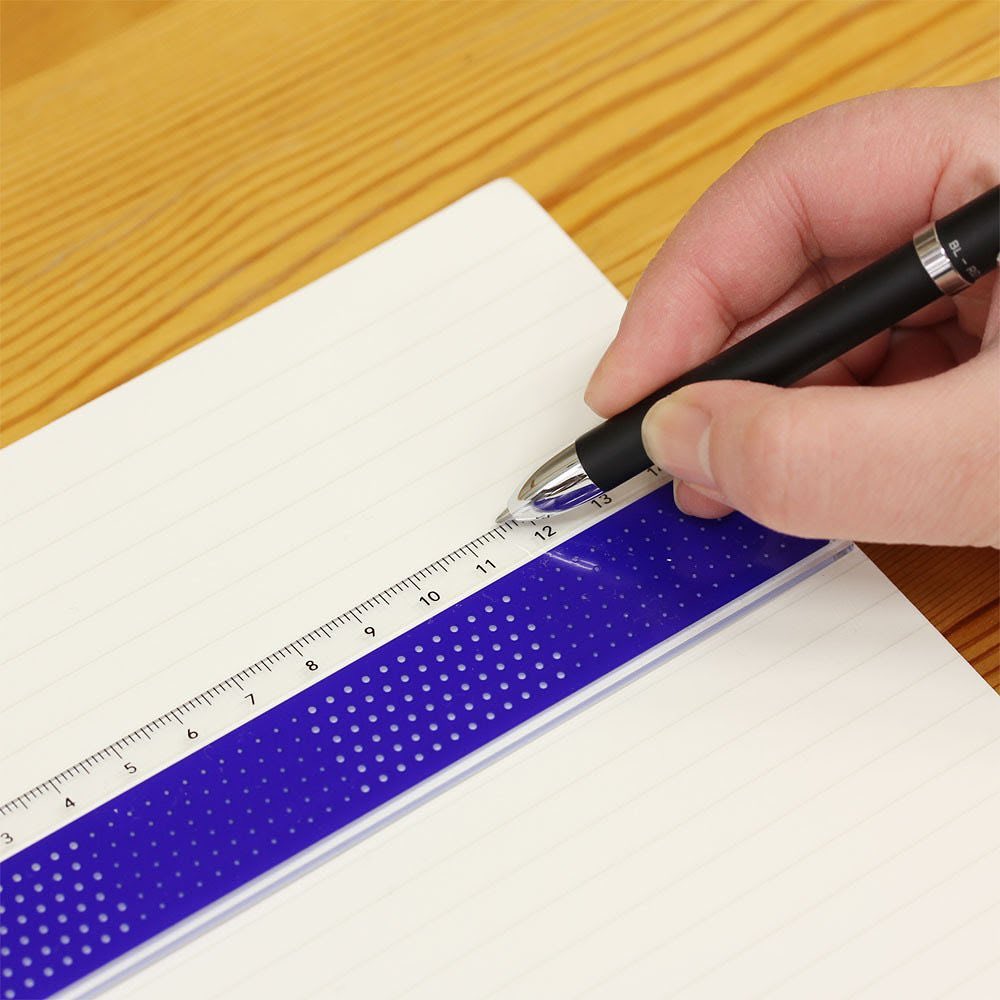 Image credit: @mydearlulumi
The science behind it is simple – it helps your eyes focus by shielding your vision from indirect light rays and restricting the amount of light that enters your pupils. This gives your vision extra clarity.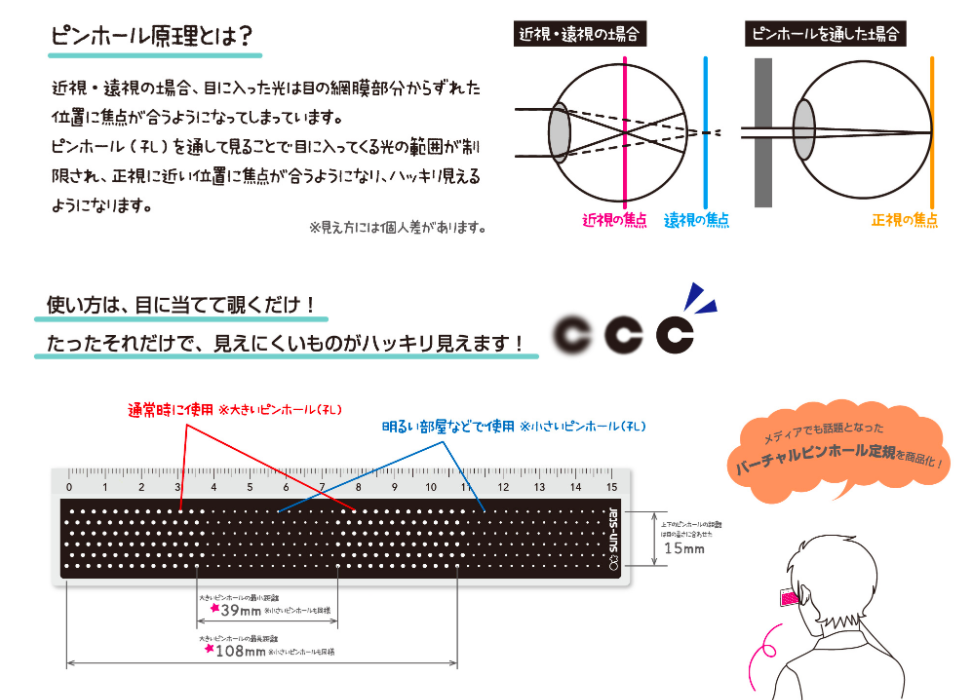 Image credit: Sun-Star Stationery 
You can switch between two hole sizes depending on your environment. Bigger ones are for normal use and the smaller ones are suitable when you are in a brightly lit room  
Available here: eBay
---
2. Memorisation acrylic sheets and markers
---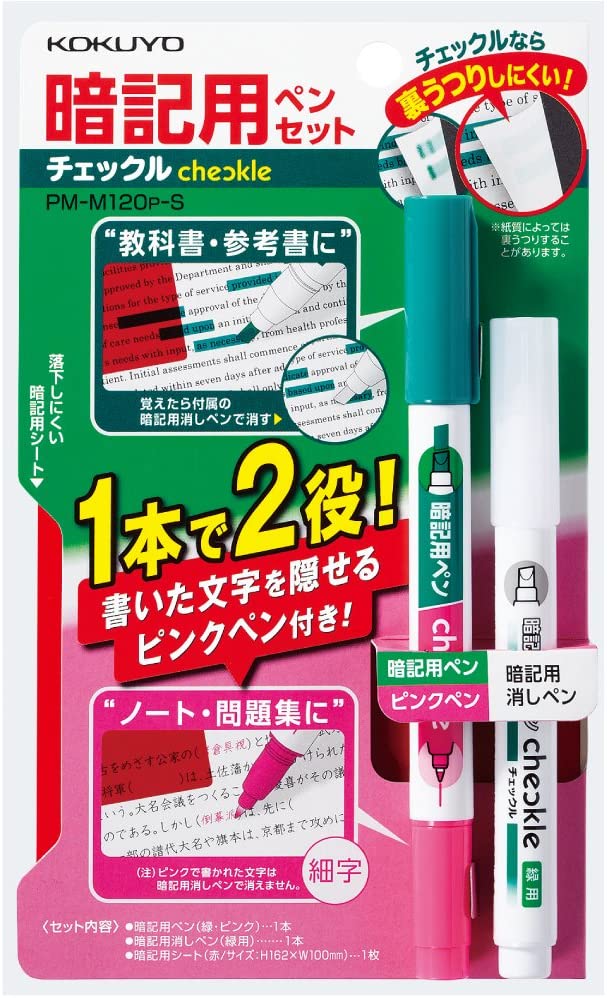 Image credit: Amazon Japan 
We can't all have Doraemon to bless us with memory bread before our tests, but these memorisation sheets and pens do the job just as well. 
Popular among students in Japan, these thin coloured sheets are available in green or red and come with a pen of contrasting colour. A white marker that can be used to "erase" the ink is sometimes sold together as a set.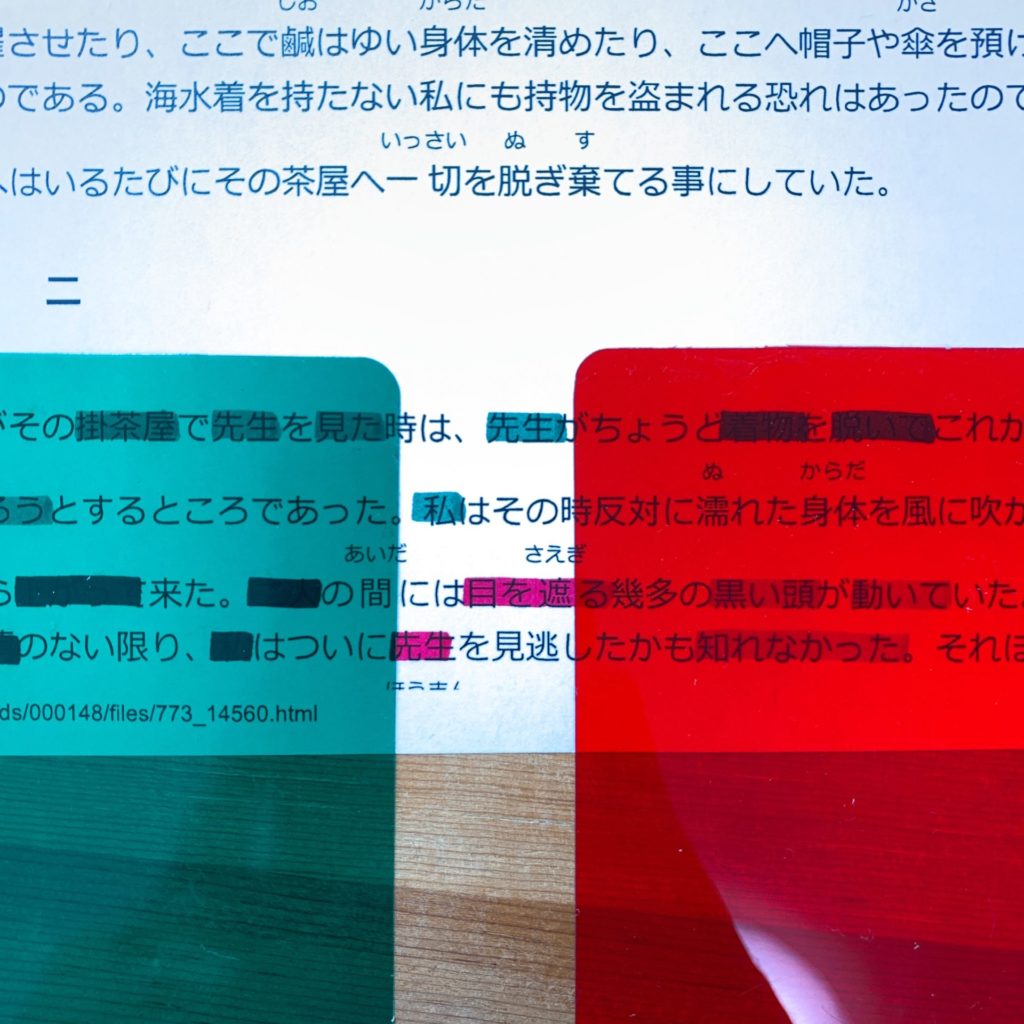 Image credit: Med Mixer 
Highlight important information with the red pen, then cover it with the green sheet to obscure words and make them "invisible". It is useful when you want to selectively memorise vocabulary words and still read the surrounding passage.
Alternatively, you can write kanji characters in black and its furigana in red or green. Covering the words with a corresponding coloured sheet allows you to test yourself easily. 
Available here: JetPens, JShoppers
---
3. SmaTan – Notepad that syncs with smartphone app
---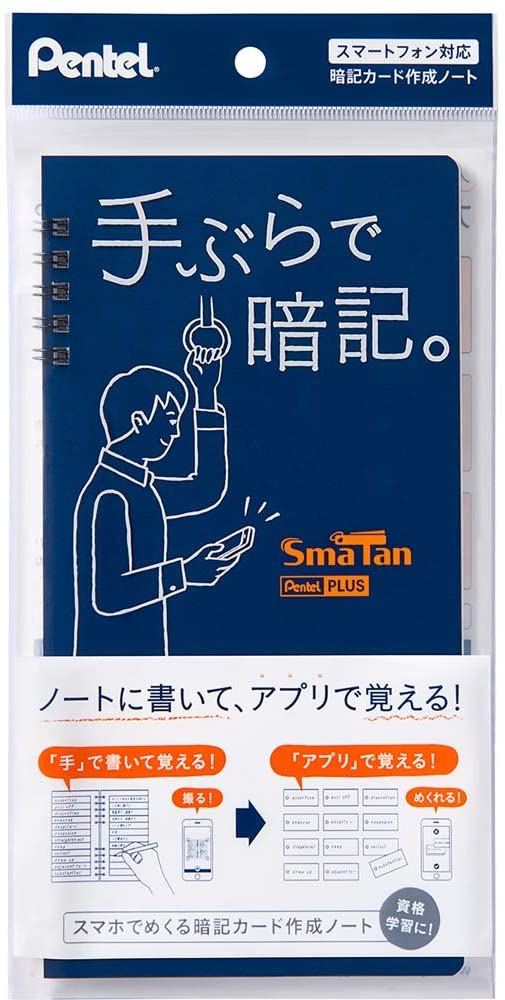 Image credit: Amazon Japan 
The future is now – Pentel has released a notepad that syncs and uploads your handwritten notes onto the app with minimum fuss. Simply snap a picture of your notes with the in-built camera and the app will automatically convert individual entries into digital flashcards.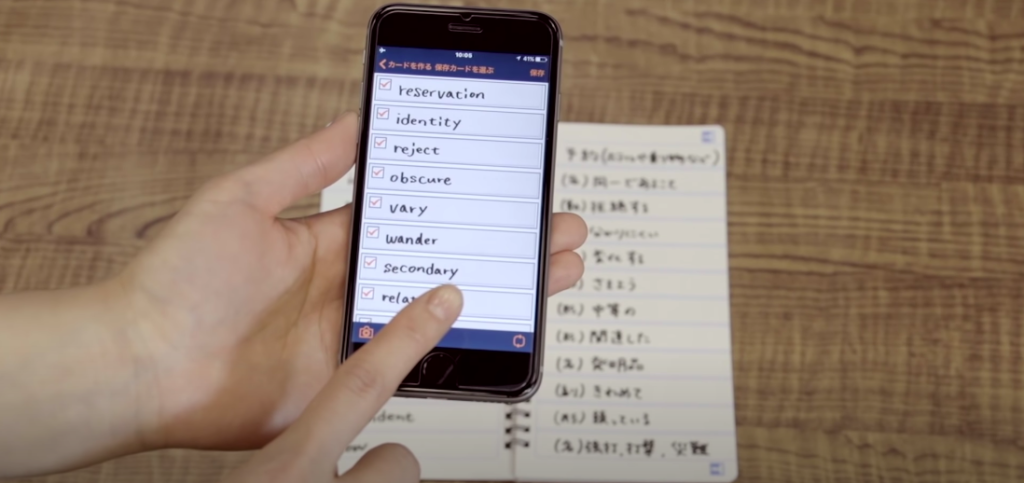 Image adapted from: Pentel Official Channel 
Handy for those who have to travel daily, commuters can make full use of their time on public transport to do some studying. When you're on a crowded train, simply whip out your phone and read one-handed without fumbling with a notebook. 
Check your understanding by using the app's quiz function – tap once to reveal the Japanese translation, swipe down and up for wrong and correct answers respectively.  
Available here: Amazon
---
4. Piri-it Study! – Tear-off page markers to keep track of your progress
---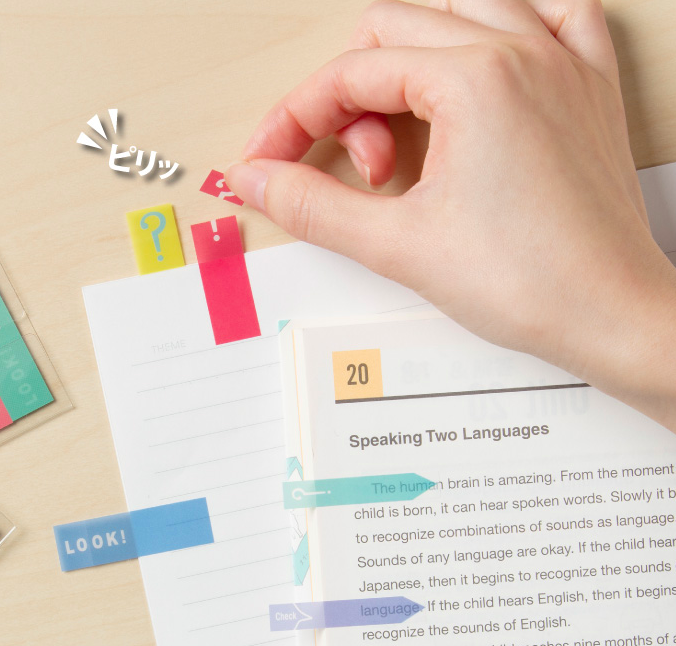 Image credit: Sun-Star Stationery 
Sticky notes are already versatile tools in its own right, but Sun-Star Stationery has found a way to further improve it.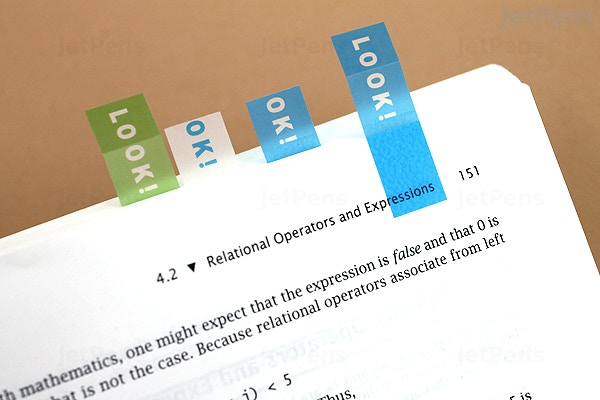 Image credit: JetPens 
These colourful Piri-it Study! notes start off with one expression, then change to another when you tear off the perforated bit. Mark pages that you would like to revise or revisit with a "LOOK!" reminder, then tear off the top to reveal "OK!" once you have done so.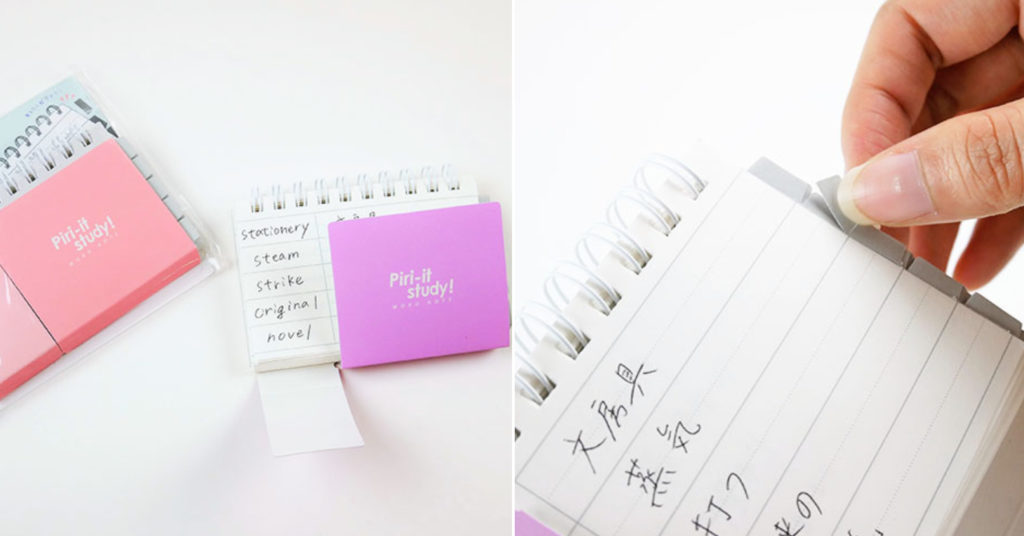 Notepad version
Image credit: Shingaku Net and Shingaku Net
Whether it's for self-study or memorising new kanji characters for your next test, track your progress as you go through the page markers. There's even a notepad version that comes attached with individual tabs. Once you've committed a word to memory, tear off the page marker and move on to the next one. 
Don't worry if you're someone who tends to stick multiple tabs on one page – these page markers are translucent so it won't obscure the text underneath. 
Available here: JetPens, Toko Pie 
---
5. Furotan – Waterproof flashcards you can bring into the shower 
---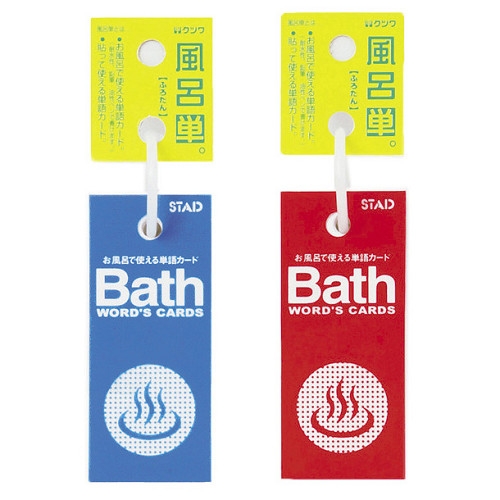 Image credit: Kutsuwa
Forget singing in the shower – studying in the shower is where it's at. For those strapped for time and who want to do something productive while showering, these waterproof flashcards can withstand even the strongest splash.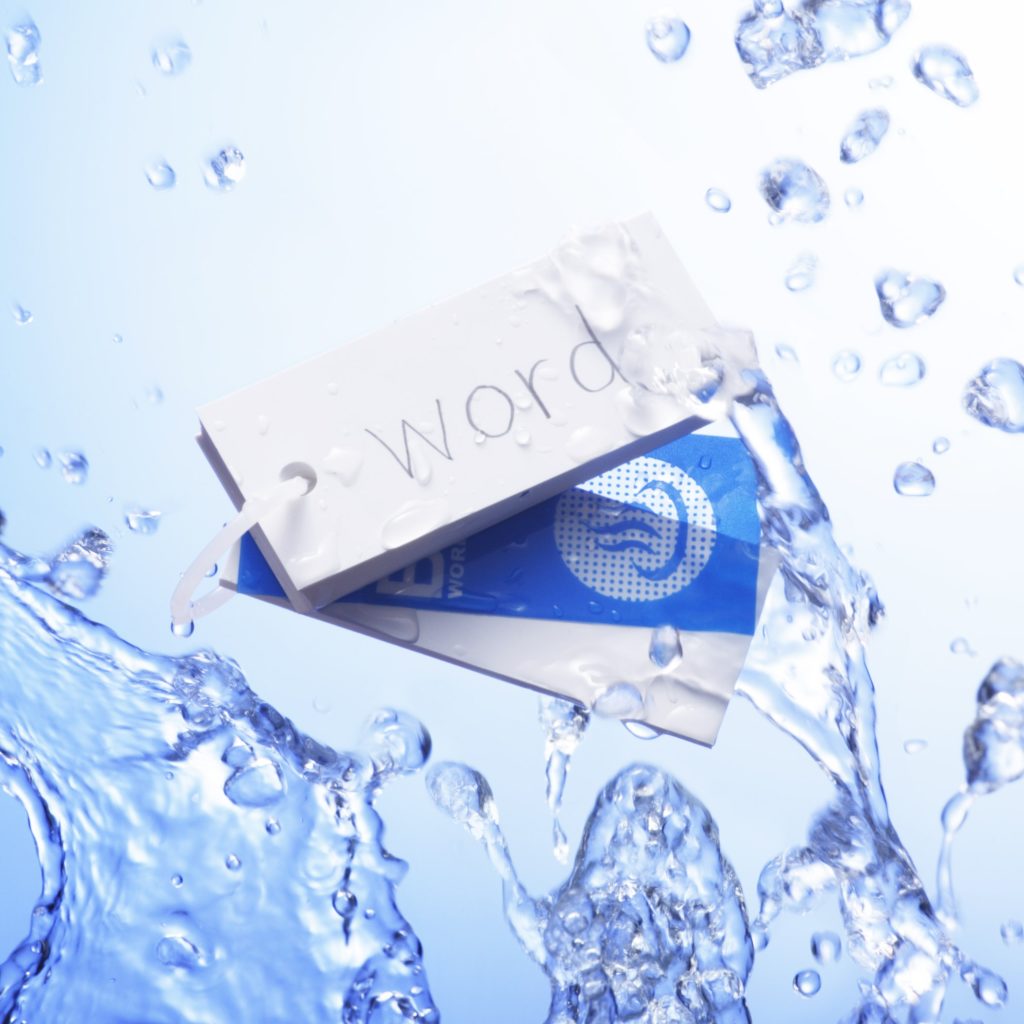 Image credit: Kutsuwa
With these, you can now study in the shower without distraction – except for the white noise of water splashing down. Even if this studying technique is not your cup of tea, the extra resilient flashcard will stand up to wear and tear – and accidental spills- as you plough through the notes. 
Available here: Super Delivery 
---
6. Delp Paper Clip – Paper binder that stays out of your way
---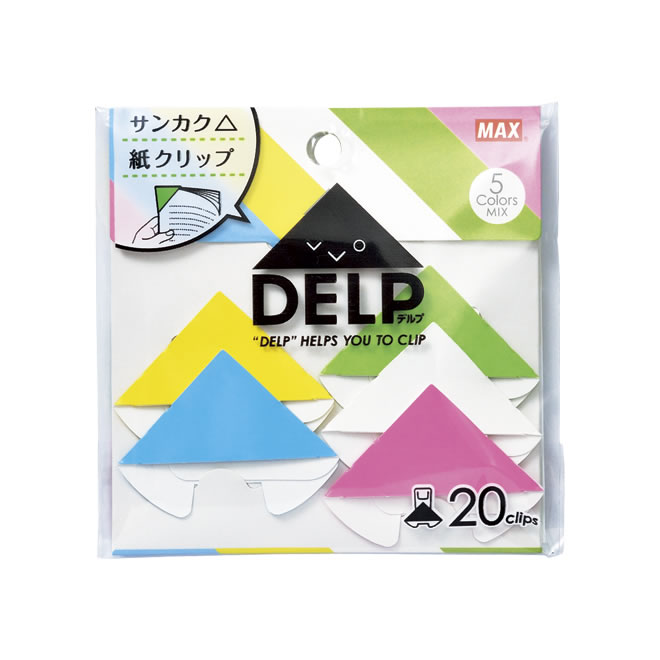 Image credit: Rakuten
No more fussing around with random worksheets, cheat sheets, and notes – these colourful Delp Paper Clips help keep your papers organised so you can easily find what you need.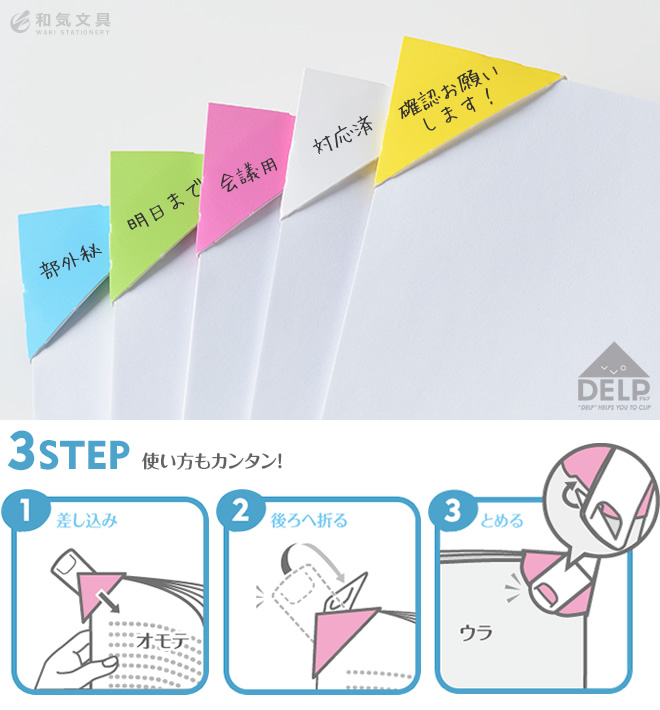 Image credit: Rakuten
There's nothing more annoying than binder clips that get in the way when you try to flip through pages. Unlike metal clips, these coloured tabs stay nice and flat whilst holding pages together. Plus, the tabs are durable so you can reuse it when you advance to higher levels.
Available here: Rakuten Global Express, Amazon
---
7. Twist Word Note – Flashcards in a notebook
---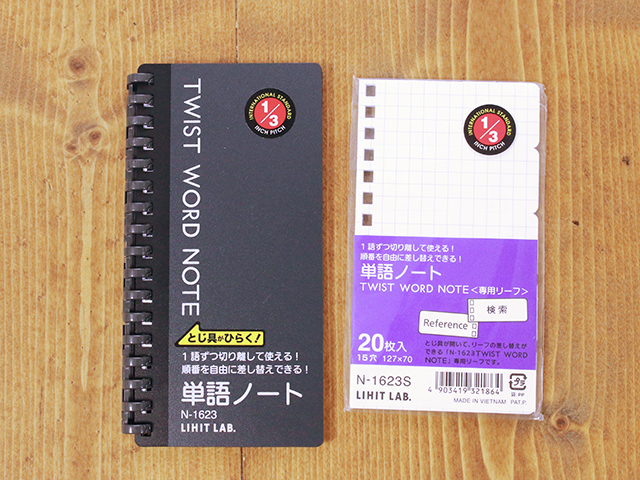 Image credit: Benesse Corporation 
An alternative to traditional flashcards, Twist Word Note is a slim and lightweight flashcard notebook that won't take up too much space in your bag.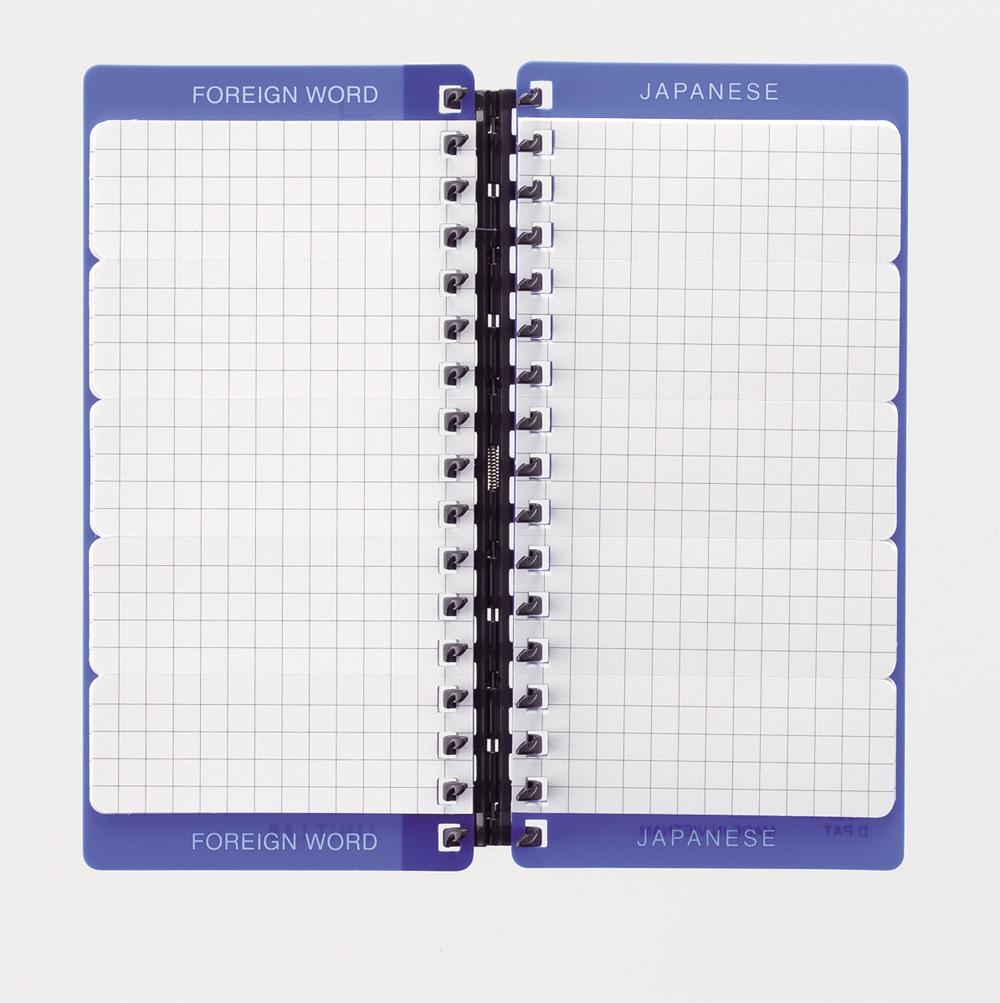 Image credit: Lihit Lab 
Pen down Japanese words on the right and their English equivalent on the left, then flip back and forth to memorise new words that will come up in your tests.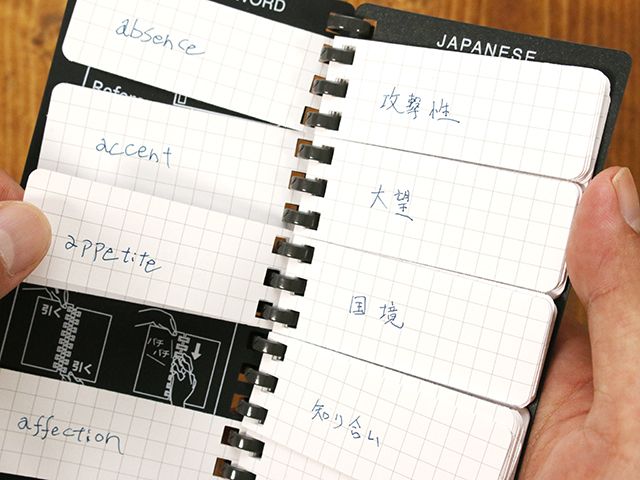 Image credit: Benesse Corporation 
With a simple twist, the ring binding opens to let you remove and refill papers whenever the need arises. The possibilities are endless – remove words you have already committed to memory, add difficult vocabulary words you can't seem to get a hang of, or even refill pages for when you need to jot down new words. 
Available here: Amazon
---
8. Suiheibiraki Note – A notebook that opens flat
---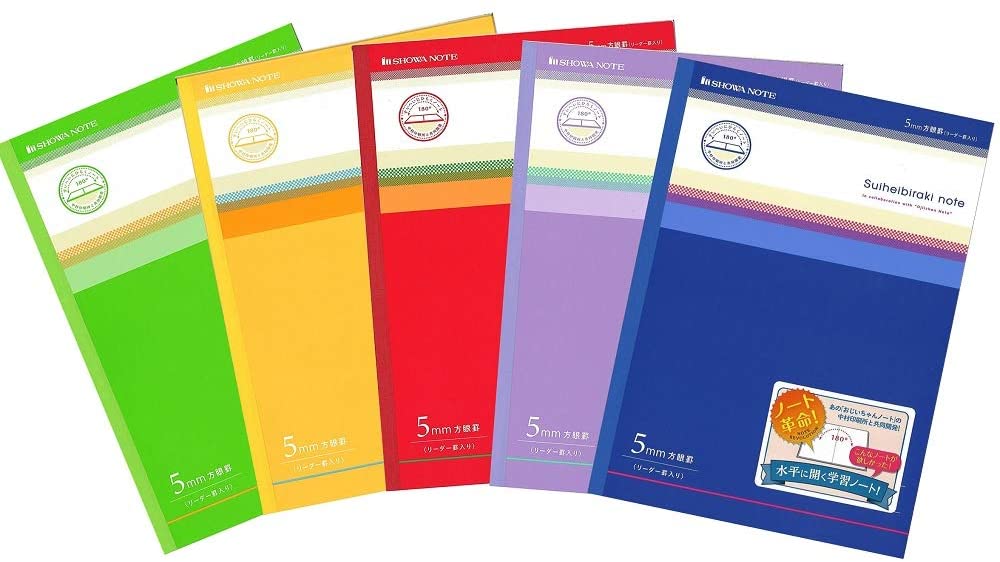 Image credit: Amazon Japan 
Anyone who has gone through notebooks will know there's nothing worse than having to write in one where the pages don't stay flat.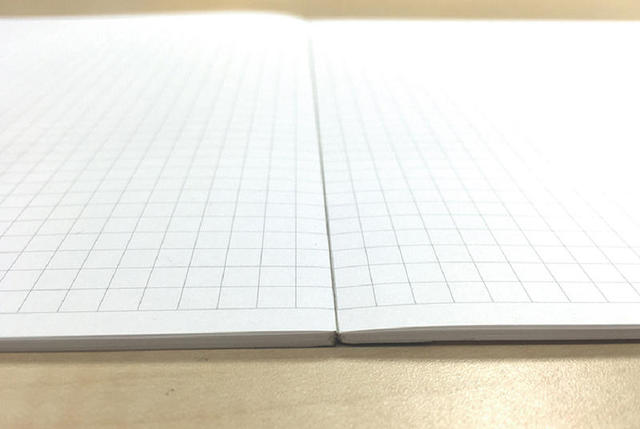 Image credit: Buntobi 
Suiheibiraki Note lives up to its name – 水平開き (suiheibiraki) which literally translates to "levelled opening" – as it can lay completely horizontal and flat at 180 degrees.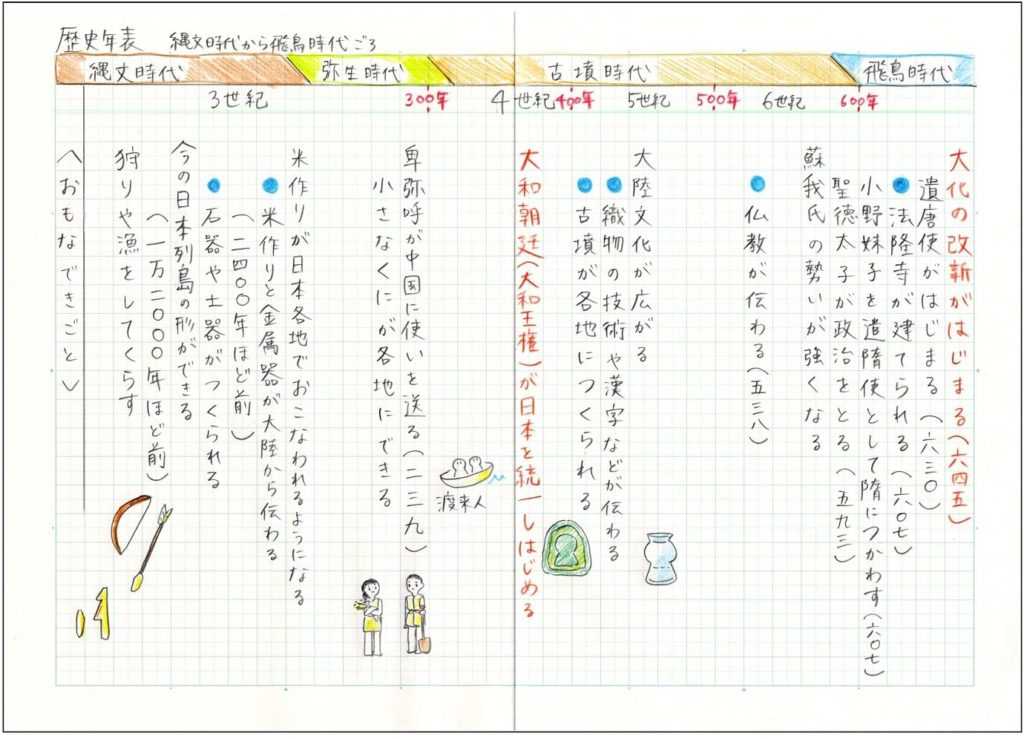 Image credit: Amazon Japan 
The pages with square grids are perfect for writing hiragana, katakana and kanji. No more awkward spaces near the spine of a notebook – pen down long sentences or design a cheatsheet that spans across the page. 
Available here: Amazon, Overjoyed
---
9. Smart Ring Binder Notebooks
---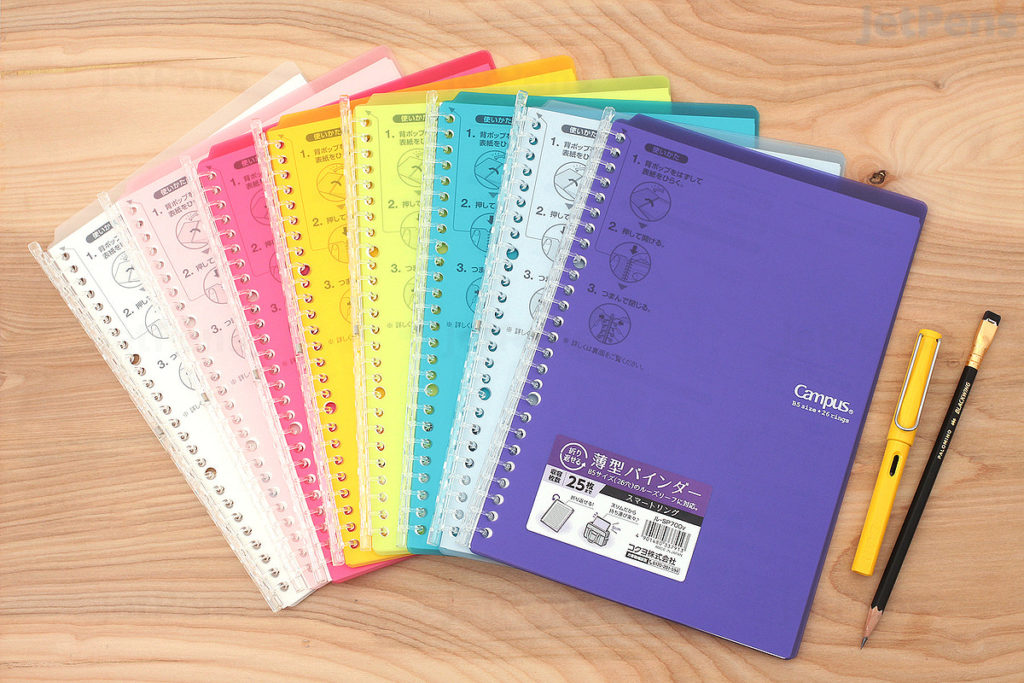 Image credit: JetPens 
Made by Japan's leading stationery manufacturer Kokuyo, the Campus line of ring binder notebooks are extremely popular among students and teachers, and for good reason. They combine the portability of a lightweight notebook and the flexibility of a binder.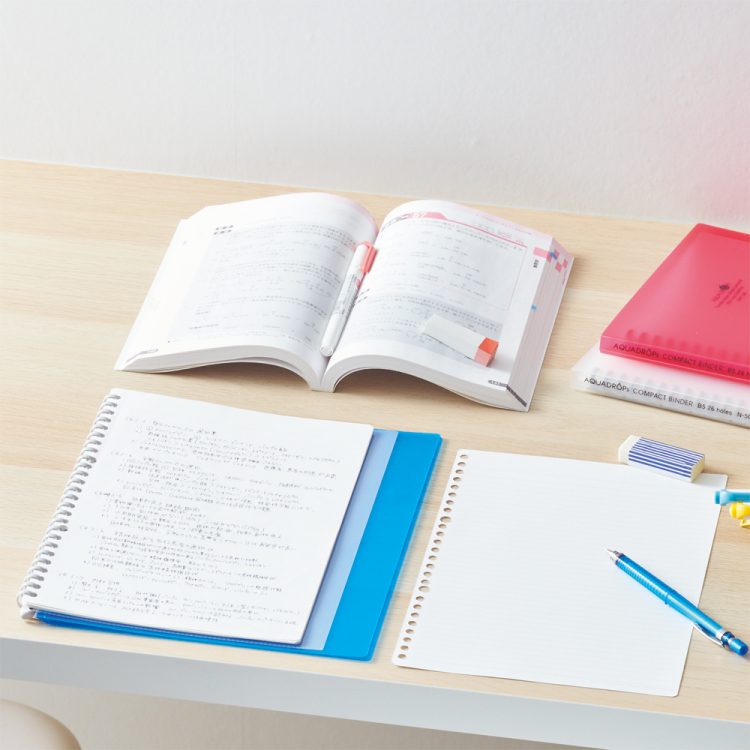 Image credit: Sakidori
As with all binders, you can easily reorganise the pages – keep important pages with brilliant pointers and remove those with indecipherable scribbles. Add new notes when you miss a chapter and pull out pages that cover topics tested in the upcoming tests.  
If you're a visual learner, consider mixing different types of loose–leaf papers – grid, lined, or blank ones – and doodle those mindmaps away. 
Available here: Amazon, JetPens
---
10. Magnetic Eraser – Eraser that collects its own dust
---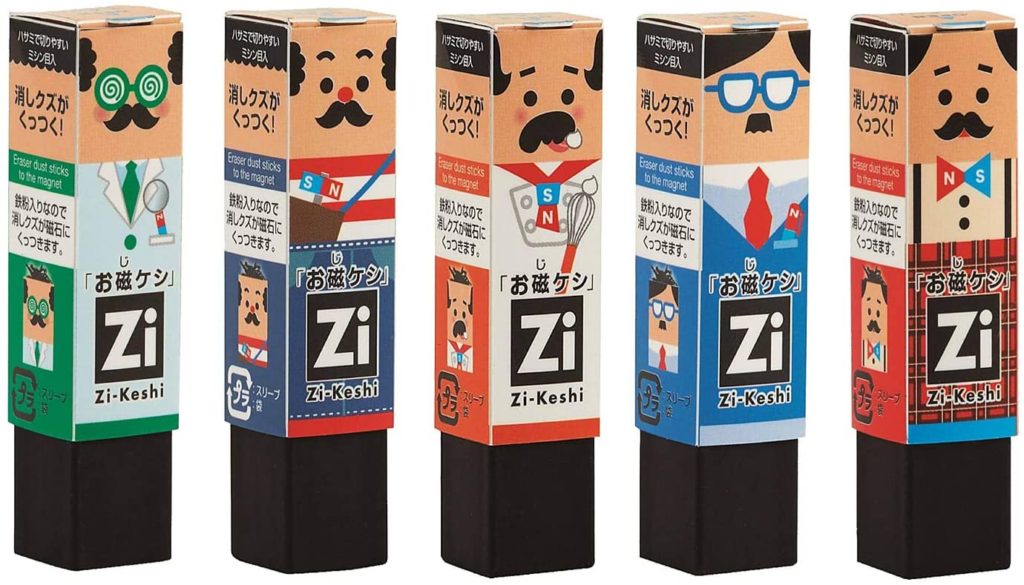 Image credit: Amazon Japan 
Making mistakes is part and parcel of learning a new language – some would even say it's part of the fun. But what's not fun is seeing tiny crumbs of eraser dust pile up on your notes and worksheets.
Stationery company Kutsuwa has provided a funny and practical solution to this problem – an ojisan (middle-aged man) magnetic eraser that cleans up after himself.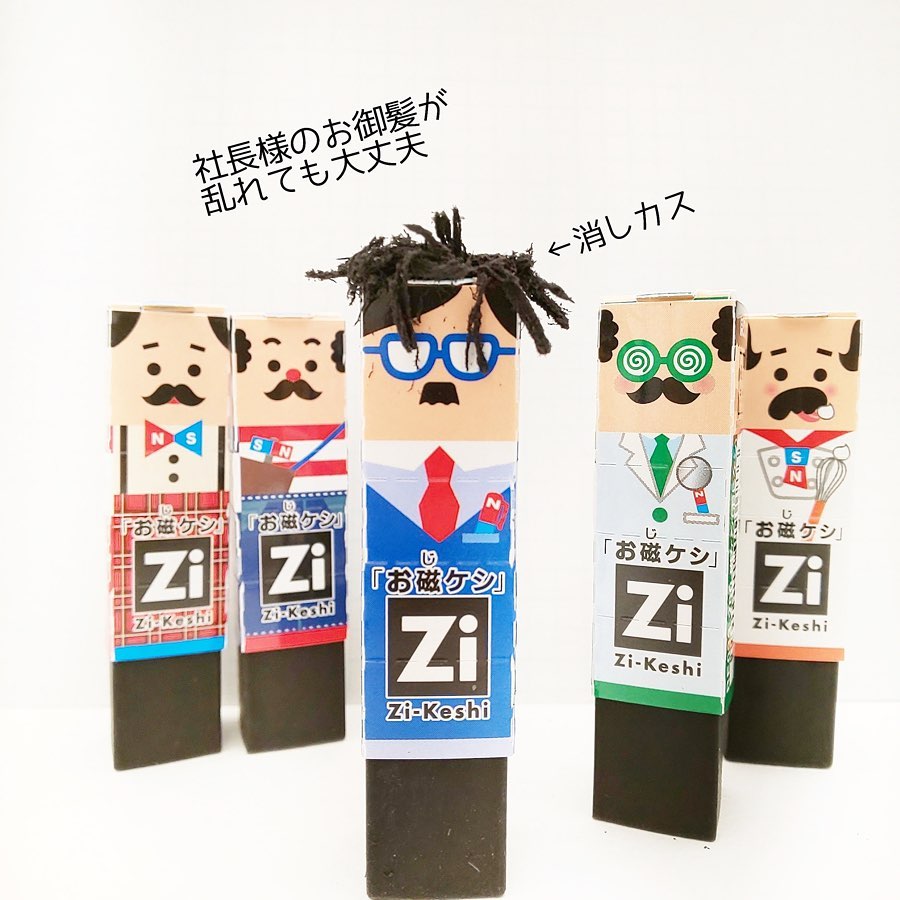 Image credit: @bungu_no_mori 
As the eraser contains iron powder, the dust can be easily collected with the magnet attached to the scalp of the balding ojisan – giving him thick luscious hair. To get rid of the dust, simply give his head a sweep over a bin. 
Available here: eBay
---
11. CLiCKART – Clickable colourful markers
---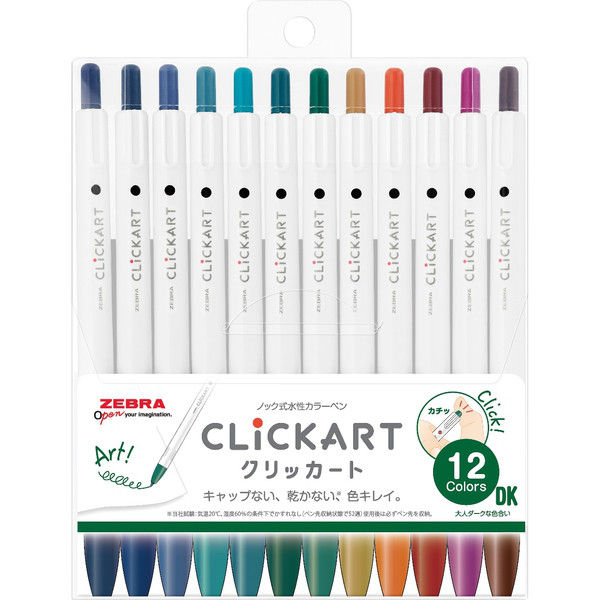 Image credit: Rakuten
Colours are known to improve study performance. But using multiple coloured markers for note-taking can get messy – think getting ink all over your fingers while taking the cap off, or worse, misplacing caps.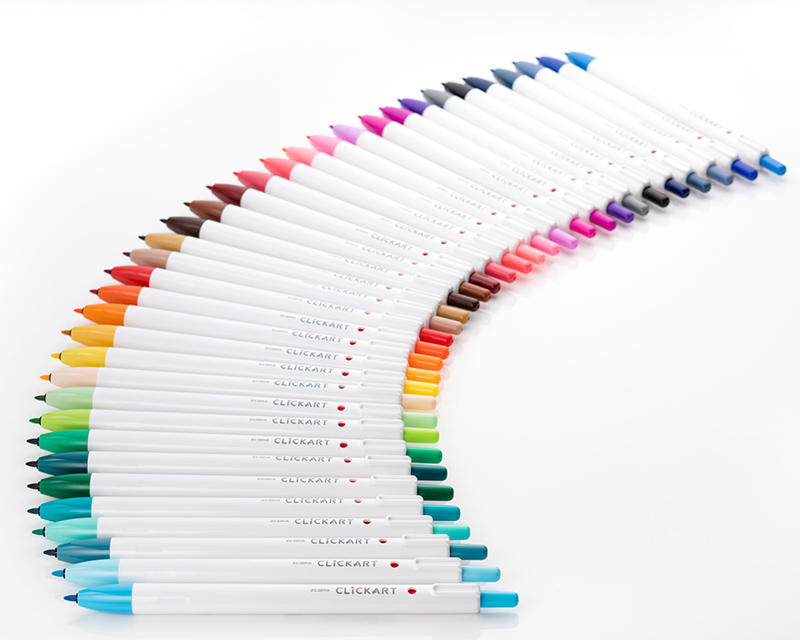 Image credit: Buntobi 
These clickable markers from Zebra are not only pleasing to the eye but also capless and easy to use – just click the end and use it like a normal pen. 
If you're concerned about the ink drying out, don't be – Zebra has formulated a special ink and tip that absorbs moisture from the surroundings, keeping it in tip-top condition. 
Available here: Amazon, JetPens
---
Ingenious Japanese stationery to help you master Japanese 
---
Learning Japanese takes time, dedication, and lots of hard work. But it can be a lot easier when you have the right tools at your disposal. Even if you're not the biggest Japanese stationery enthusiast, treating yourself to fun new supplies can motivate you in the long run. 
Check out these articles for more:
---
Cover image adapted from (clockwise from left): Shopee Malaysia, Kutsuwa and Sun-Star Stationery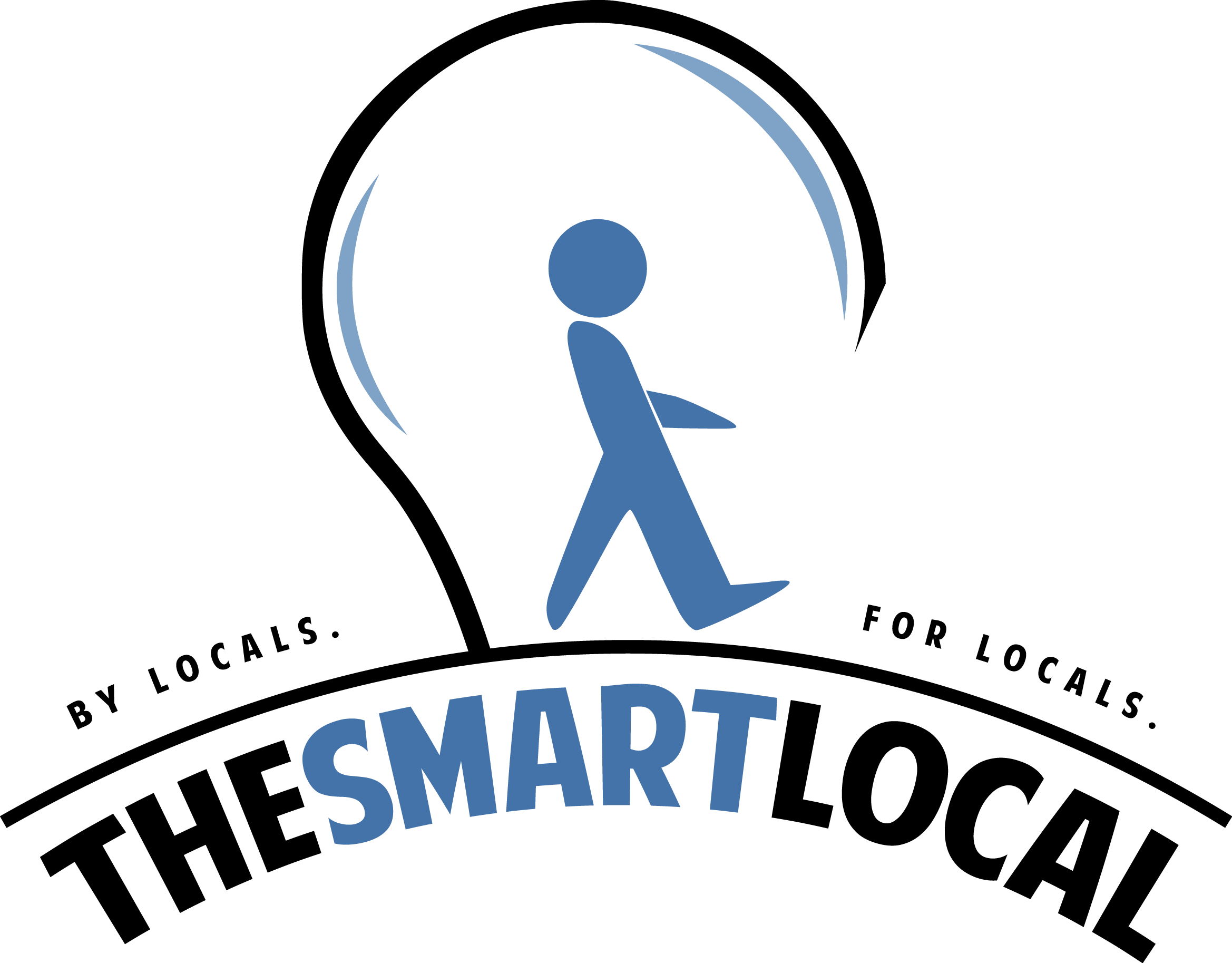 Drop us your email so you won't miss the latest news.