Twin baby pandas in Japan
---
Why are baby pandas so cute and round? Lucky residents of Tokyo nabbed the chance to witness the debut of two adorable twin baby pandas at the Tokyo Ueno Zoological Gardens last month. 
The baby pandas, Xiao Xiao and Lei Lei, and their mother were available for visitors' viewing for three days only – 12 January to 14 January 2022 – due to Covid-19 measures. 
---
Panda viewing at Tokyo Ueno Zoo
---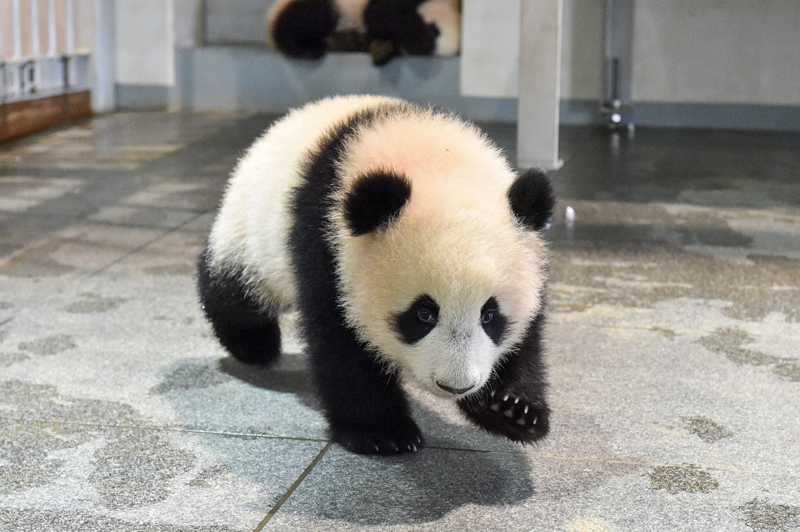 XiaoXiao, the male baby panda.
Image credit: Tokyo Zoological Society
The chance for eager panda enthusiasts to meet the baby pandas did not come easy. The Tokyo Metropolitan government held a lottery in December 2021 in order to limit the number of people at the zoo at any point in time. The odds of one winning the lottery stood at one in 348. 
Ultimately, a grand total of 1,080 people received the opportunity to visit the baby pandas. According to 55-year-old Naoko Kawazoe in an interview with the Japan Times, the queue to meet the pandas started as early as 5am.  
See more of these cuties here:
https://youtu.be/r-vG3oeloDg
Video credit: Tokyo Zoological Society
---
Who are these baby pandas? 
---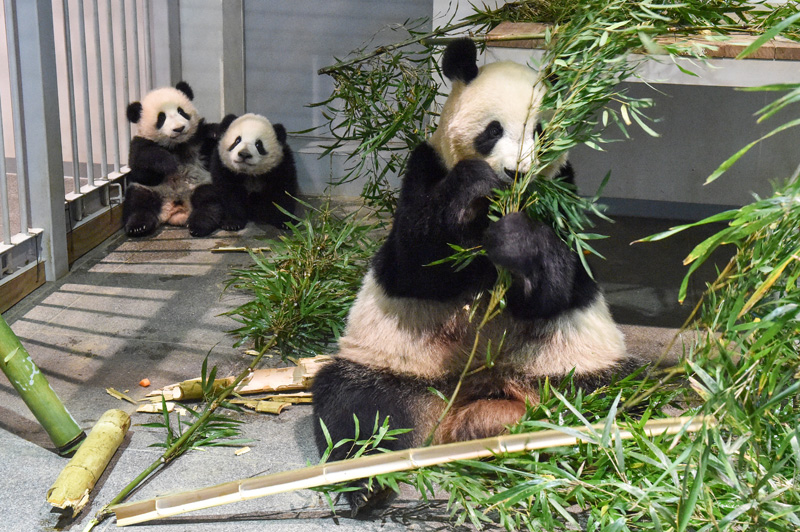 The twins with their mother, Shin Shin.
Image credit: Tokyo Zoological Society
Xiao Xiao and Lei Lei were born in June 2021, to their mother Shin Shin and father Ri Ri. They also have an older sister, the 4-year-old Xiang Xiang. 
The birth of Xiao Xiao and Lei Lei wasthe first-ever birth of twin pandas in the history of the Ueno Zoological Gardens.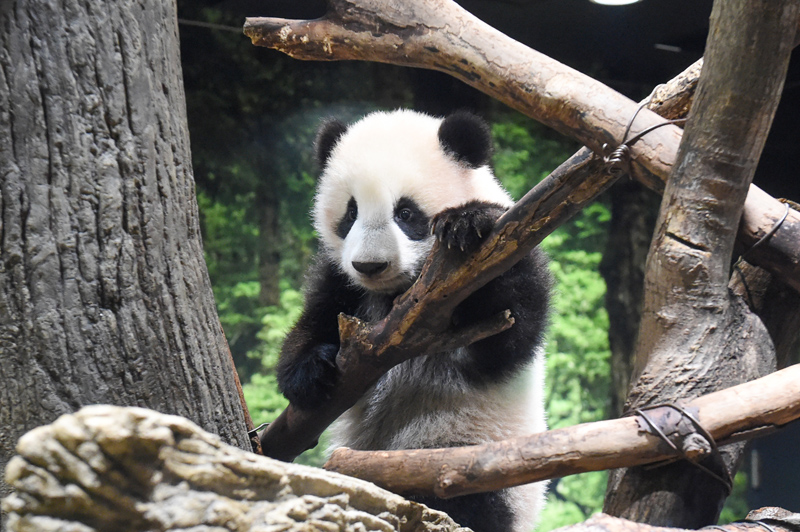 Ri Ri in a tree
Image credit: Tokyo Zoological Society
Japan received her first pandas from China in 1972, as a symbol of the normalisation of their bilateral ties. The first pandas to arrive in Japan were Kang Kang and his mate, Lan Lan.
However, it must be noted that international trading of pandas is forbidden. Therefore, all the pandas in the Ueno Zoological Gardens are considered to be on loan from China. In accordance with the agreement between Japan and China, any pandas born in Japan have to be returned to China within 2 years of their birth. 
---
More people to see Japan's twin baby pandas?
---
As of now, it is unclear whether more viewing slots will be available so the rest of the public can meet the baby pandas. Lets hope that the pandemic situation improves such that we can catch more glimpses of the baby pandas!
Also check out:
---
Cover image adapted from: Tokyo Zoological Society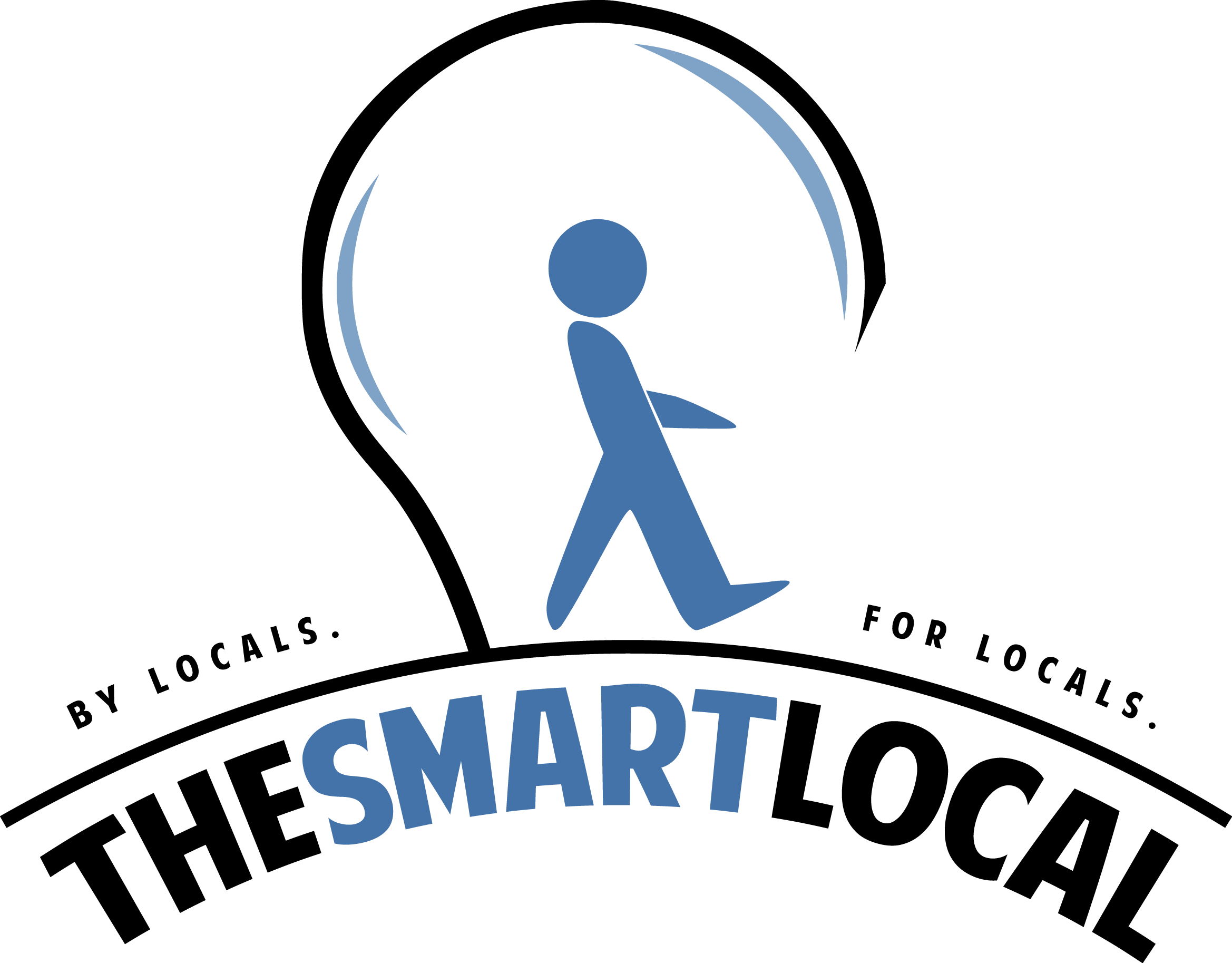 Drop us your email so you won't miss the latest news.