Japan football team
---
We love a good underdog moment, and Japan's thrilling upset of 4-time World Cup winner Germany is a testament that anything can happen at the quadrennial football competition. From their impressive track record to their humble disposition, here's why the Japan football team should be on your radar this World Cup season.  
---
1. The team left their changing room spotless after their historic win
---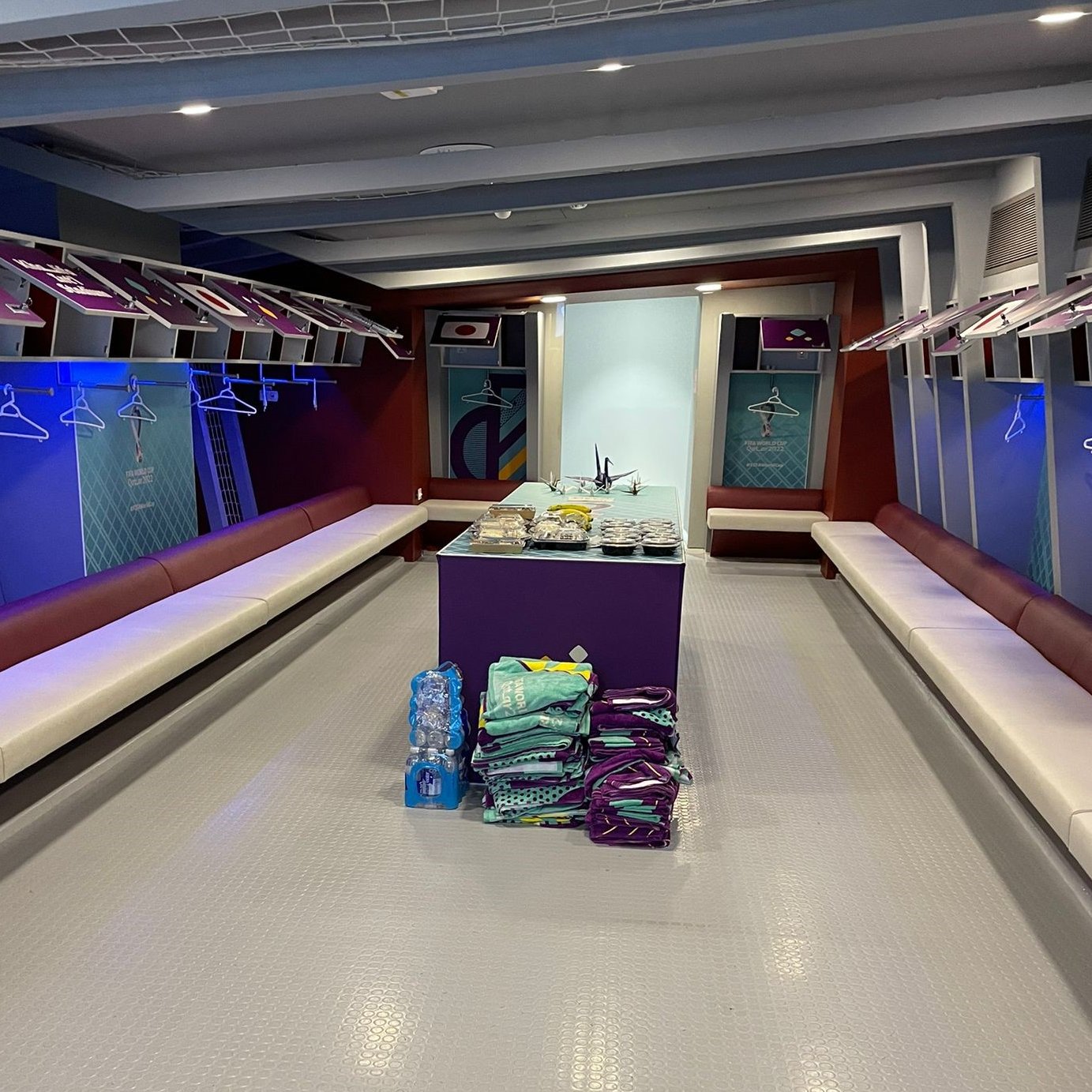 Image credit: @FIFAcom
Courteous Japanese fans went viral for hanging back to pick up rubbish at the World Cup opening match, but it seems like they've learnt from the best. After the national team's historic 2-1 triumph over Germany, it was revealed that just like their fans, the winning squad was not about to leave their mess for someone else to clean.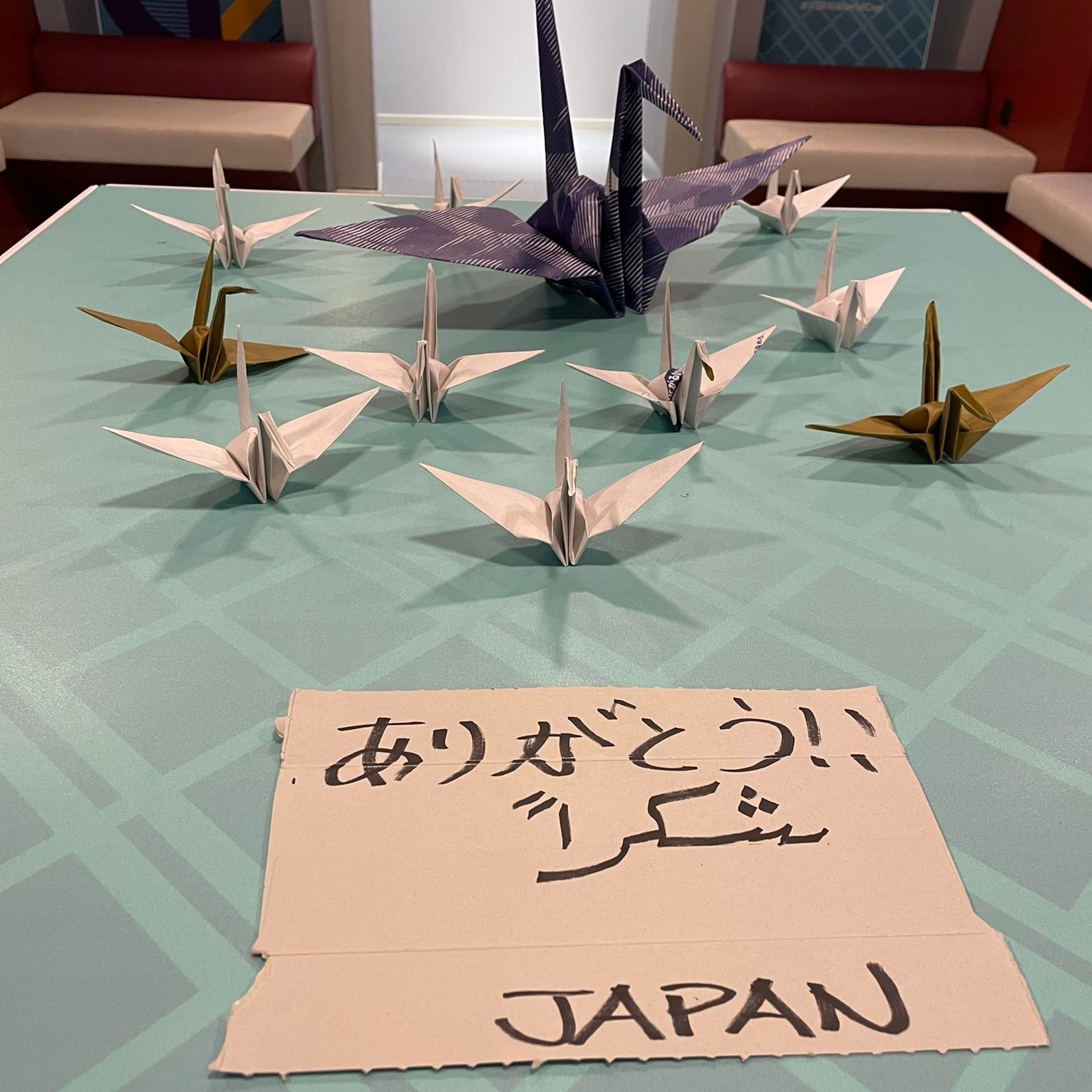 Image credit: @FIFAcom
With towels folded neatly and hangers returned to their original spots, their changing room at Khalifa International Stadium was spotless and even adorned with origami cranes.
---
2. This is the 1st time Japan has won a match after conceding the 1st goal
---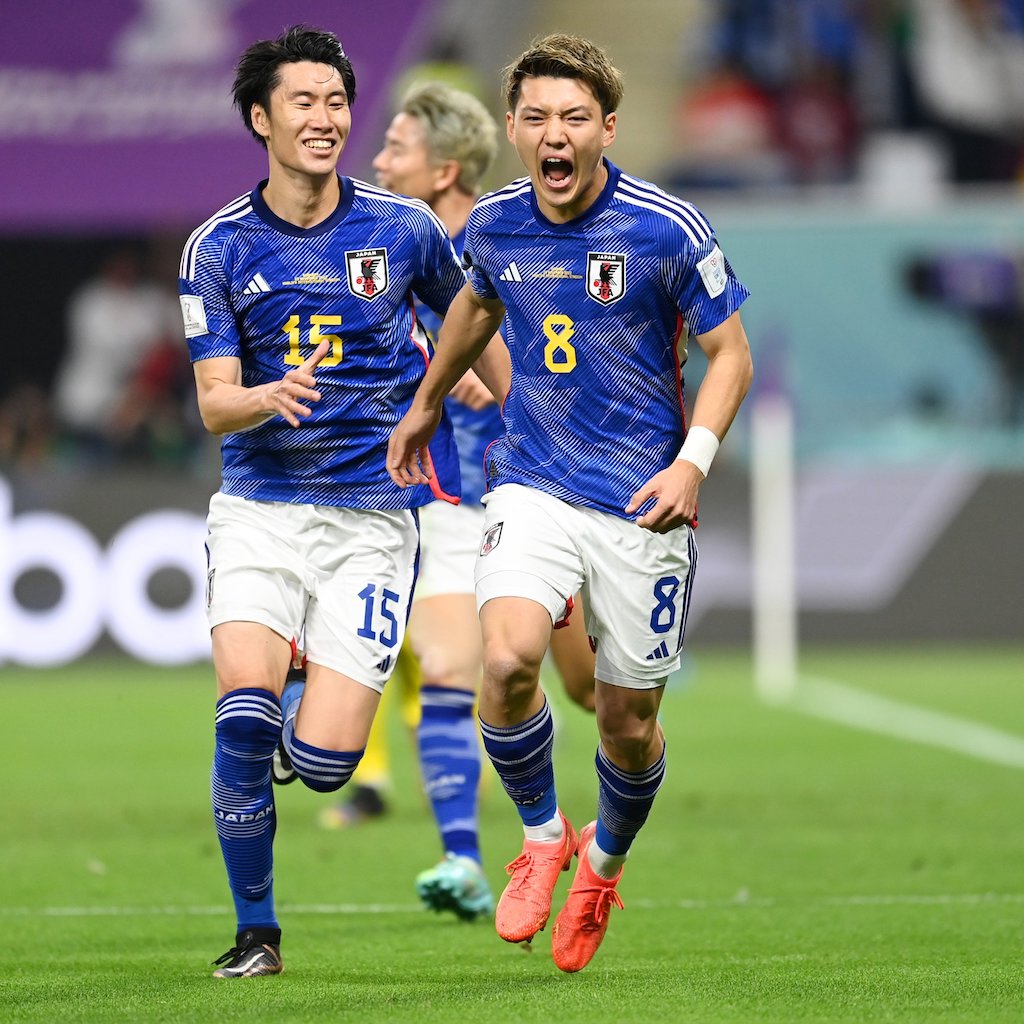 Image credit: @FIFAWorldCup
After conceding a goal in the 1st half, Japan delivered a surprising comeback as Doan Ritsu and Asano Takuma Asano scored 2nd-half goals in an 8-minute span, securing a win for the team. This marks the 1st time in history that Japan has won a match after conceding the 1st goal. Before this, they lost 7 games and drew 2. 
---
3. They qualified for 7 consecutive World Cups
---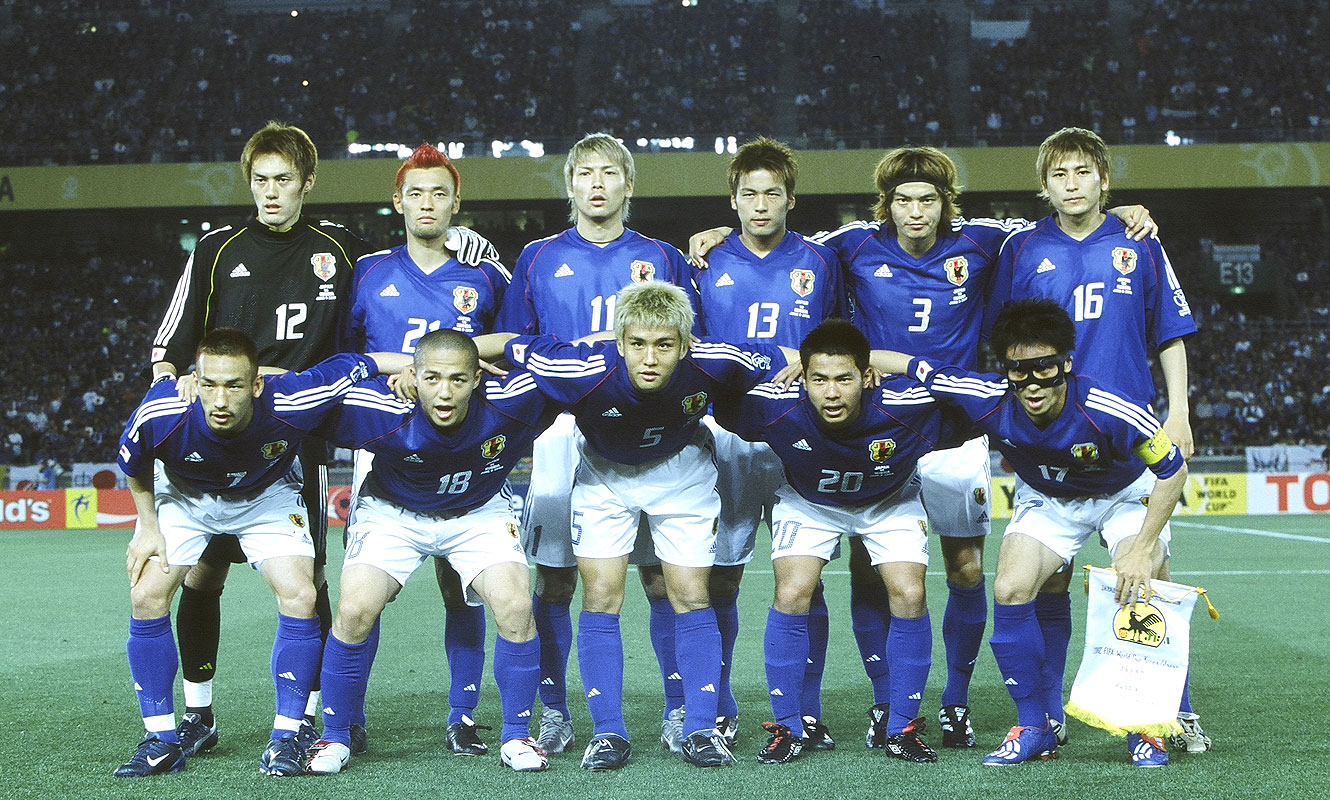 Image credit: Japan Football Association 
For a team that was only fully professionalised in the 1990s, the Japan football team holds an impressively stellar track record. After they made their 1st World Cup debut in 1998, the team went on to qualify for 7 consecutive tournaments. 
In particular, the team made it past the group stage in 2002, 2010, and 2018, and ended up in 9th place in both 2002 and 2010.
---
4. Both Doan & Asano play in German teams
---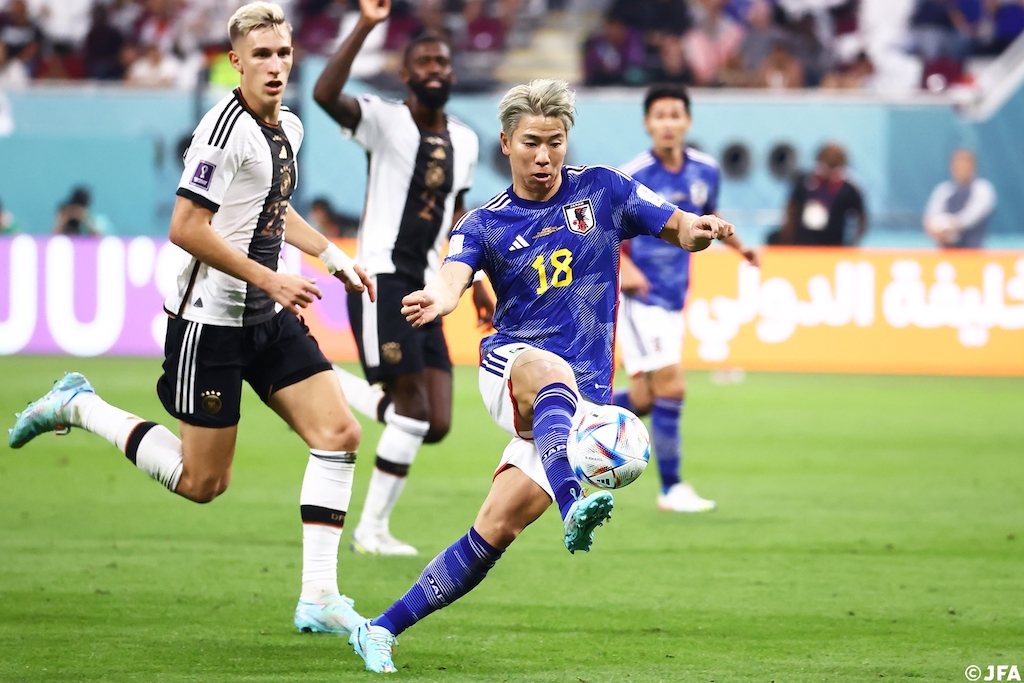 Image credit: @jfa_samuraiblue 
Coincidentally, the substitutes – who scored the winning goals – play for the Bundesliga, a professional association football league in Germany. Doan and Asano play as wingers in SC Freiburg and wingers or forwards for VfL Bochum respectively.
In fact, a total of 8 players in the Japanese football team play for German teams. Funny how fate works. 
---
5. The team is nicknamed "Samurai Blue"
---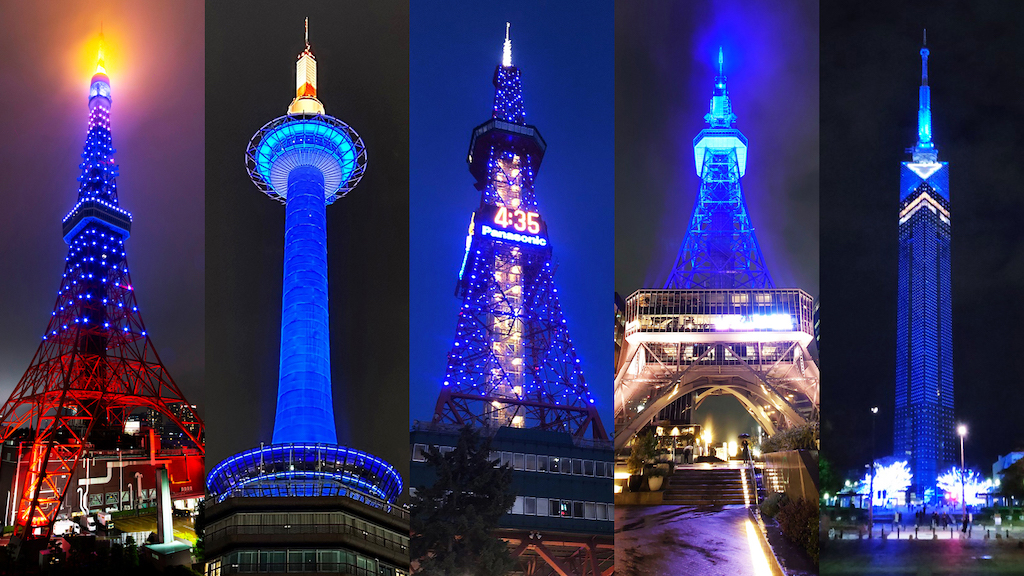 (From left to right) Tokyo Tower, Kyoto Tower, Sapporo TV Tower, Chubu Mirai Tower & Fukuoka Tower lit up in blue after Japan's win over Germany.
Image credit: @jfa_samuraiblue
The Japan football team's nickname, Samurai Blue, is originally a catchphrase thought up by the Japan Football Association to support the team during the 2006 World Cup. A total of 5 options were put out in a fan poll, and Samurai Blue was the most popular choice. Over time, it became the team's nickname. 
Since then, blue has become the defining colour for the national team.
Additionally, the team is also popularly known by their manager's last name. For example, the team is now referred to as Moriyasu's Japan (森保ジャパン), a nod to their manager, Moriyasu Hajime. 
---
6. Their match in 1994 is widely known as the "Tragedy of Doha"
---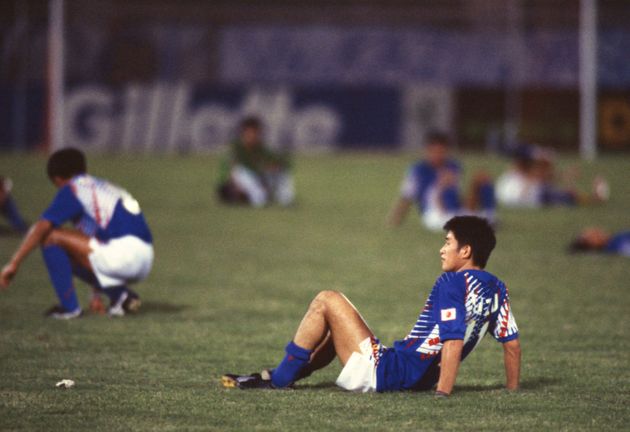 Image credit: 0 Tele News 
Long-time fans will remember the team's painful history in the final round of Asian qualification during the 1994 World Cup. Known as the "Tragedy of Doha" (ドーハの悲劇), the Japan football team was minutes away from qualifying for their first World Cup, only to end up in a 2-2 tie with Iraq. 
As a result, both teams were eliminated, dashing Japan's World Cup dreams and allowing her bitter rival, South Korea, to qualify for the tournament instead. Coincidentally, Japan's head coach, Moriyasu Hajime, was part of the line-up at this crucial match.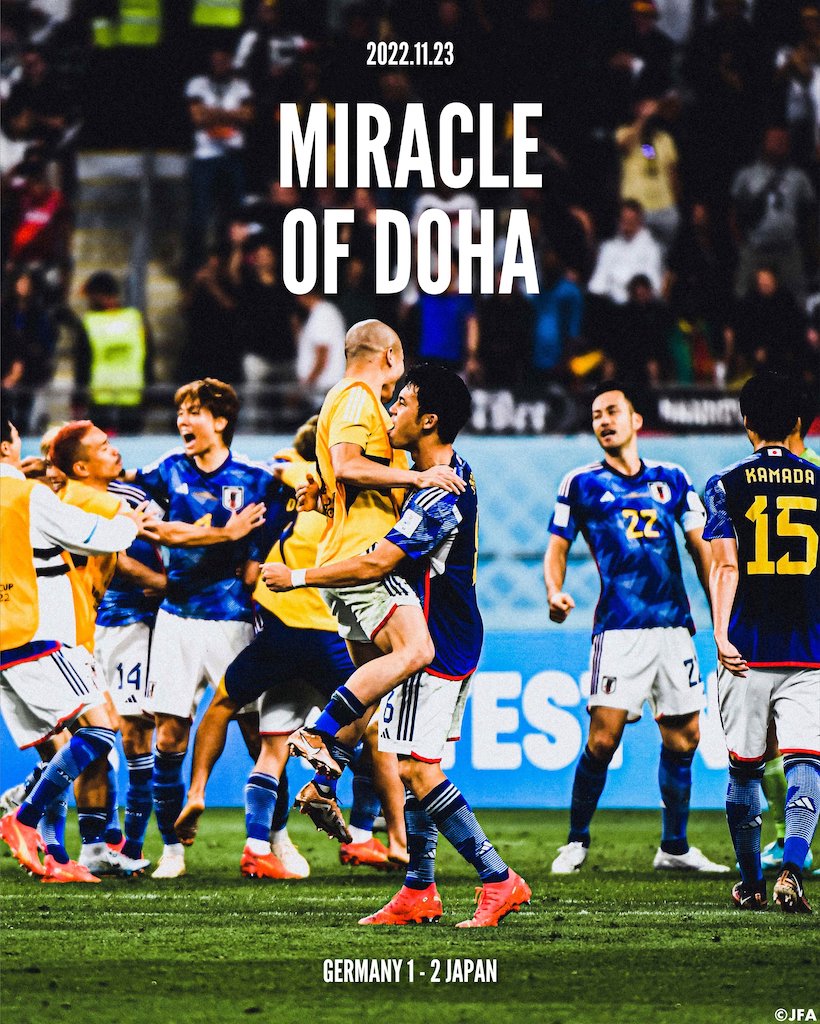 Image credit: @J_League 
Fast forward almost 30 years, it seems like the Japan football team can finally leave this painful memory behind. Though a few decades late, revenge has never felt so sweet. 
---
7. They won Germany despite having just 26% possession
---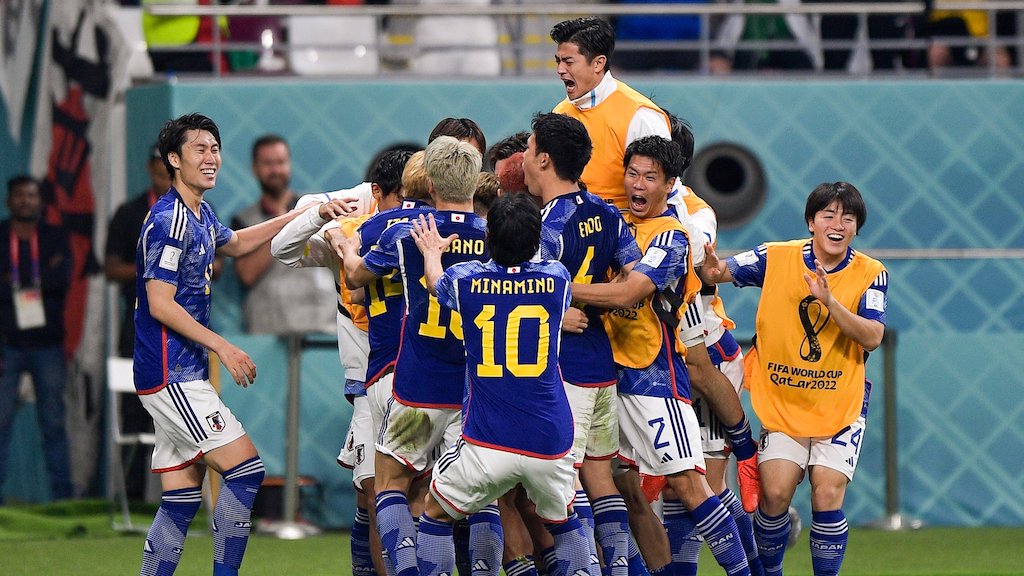 Image credit: @FIFAWorldCup 
With over 70% of possession overall, the 4-time World Cup champion dominated the 1st half in true German tournament fashion. Despite this, Japan turned the tables and managed to emerge as winners with just 26% possession.
For context, Saudi Arabia, who produced a similar World Cup upset against powerhouse Argentina less than 24 hours prior, recorded a possession of 31%. 
---
8. Their jersey was featured in Blue Lock & Giant Killing
---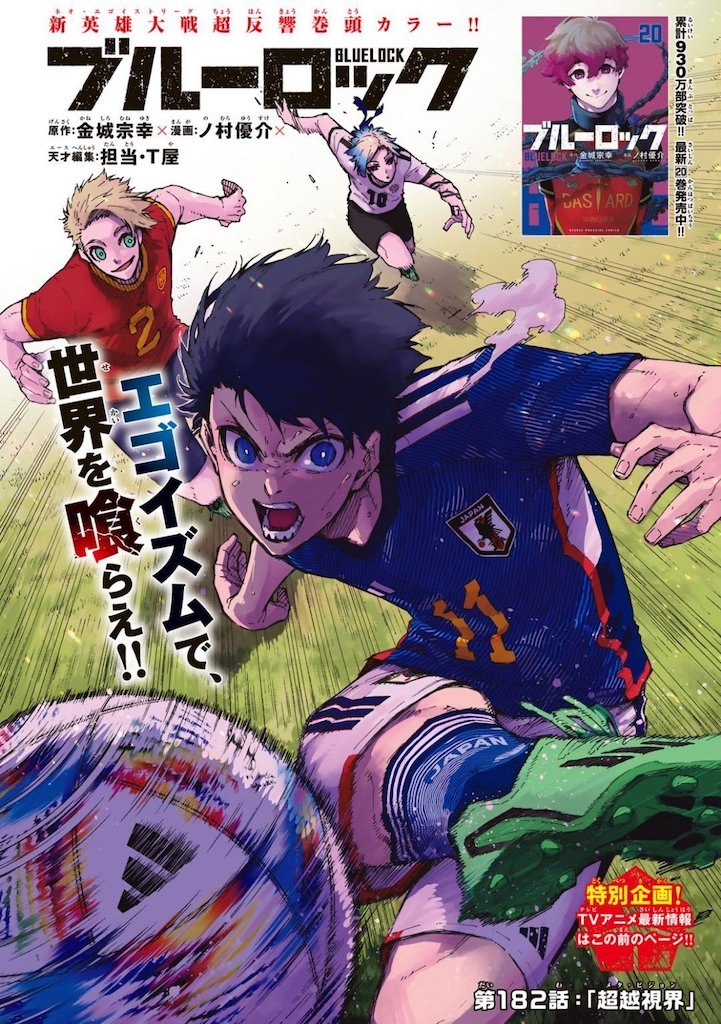 Image credit: @ElartedeNag 
Designed by Adidas, the current blue jersey worn by the Japanese national team features origami crane motifs, which is a symbol of prayer for victory and good fortune.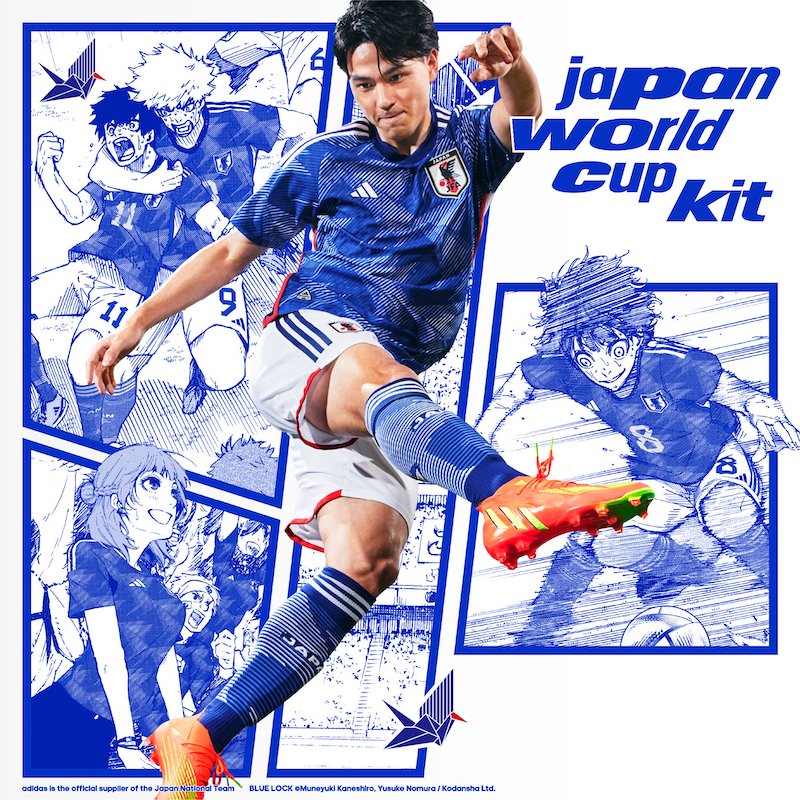 Image credit: @WSM_manga
To celebrate the release of the new kit, illustrators of popular football manga series Blue Lock and Giant Killing – Nomura and Tsujitomo respectively – drew key visuals that featured the uniform. Donning the blue jersey, players of the Japanese national team were set against a backdrop of characters from the 2 manga series.
Check out the behind-the-scenes of the collaboration between the illustrators and Adidas here.
Video credit: adidas
---
9. Their win is historically thanks to Germany    
---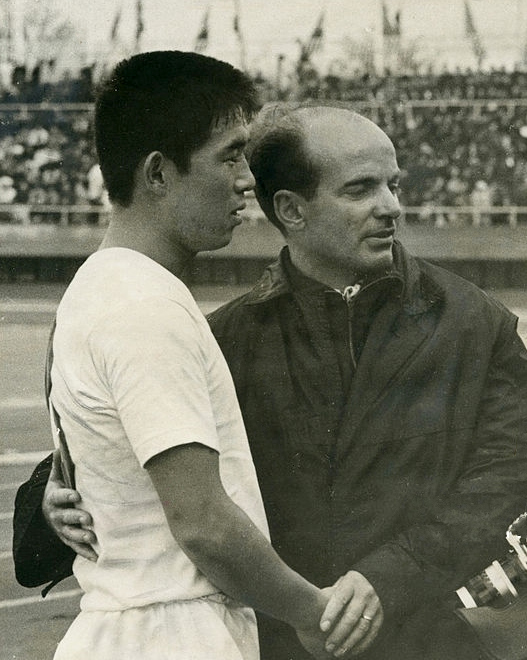 Image credit: Wikipedia 
Besides having members who are active in German clubs, Japan's triumph is, in another wonderful twist of fate, thanks to Germany. Known as the father of modern football in Japan, Dettmar Cramer was a German football coach who was instrumental in developing Japan's football scene in 1960. 
Brought in as a professional coach by the Japan Football Association, Cramer fostered a strong national team and strengthened the sport in the country. Kawabuchi Saburō, one of the players who trained under him, even went on to help found the J.League.
---
Japan football team facts
---
With a strong start, this might finally be the year Japan breaks past the round of 16 and seals historic records. All the best, team Japan!  
For more, check out: 
---
Cover image adapted from (left to right): @ElartedeNag , @FIFAcom, and Wikipedia 
Get more stories like this!
Drop us your email so you won't miss the latest news.