Japanese sports dramas
---
The Tokyo Olympics are coming up in a weeks' time. While waiting for the commencement of the world's biggest sporting event, give these nine Japanese sports dramas a try. They will offer you a taste of the thrilling action that's to come this summer.
---
1. Dansui! (2017)
---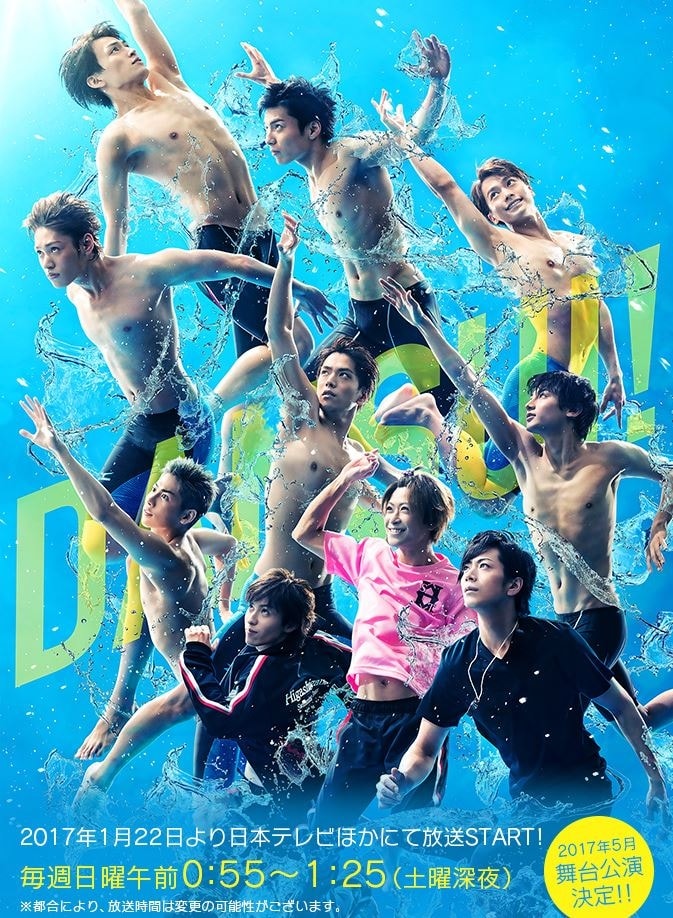 Image credit: AsianWiki
Main cast:
Ryo Matsuda as Shuhei Sakaki

Shuto Miyazaki as Daiki Shinozuka

Shintaro Anzai as Reo Fujikawa

Tomoru Akazawa as Harumi Koganei
Dansui! is a heartwarming drama about the noble team spirit behind the individual sport of swimming.
Shuhei, Daiki, and Reo were childhood friends from the same swimming team in middle school. They made a promise to continue being teammates in high school, but due to various reasons, Shuhei and Daiki ended up in Higashigaoka High School, while Reo made it to Ryuuhou High School – a school renowned for their elite swimming team.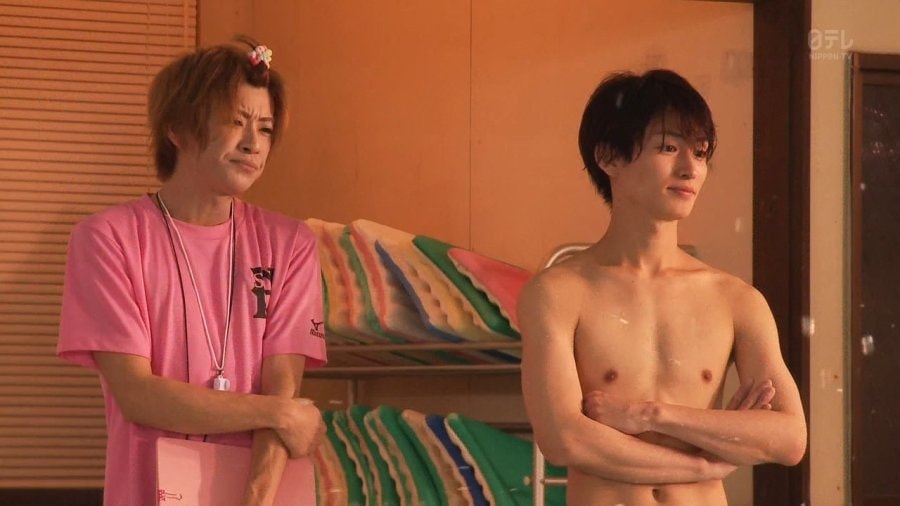 Harumi and Shuhei
Image credit: MyDramaList
While Reo is winning medals alongside his talented teammates, the two on the Higashigaoka Swimming Team are struggling to keep things afloat. The team is only five-men strong, even with the addition of two new first year members – the careless Harada and the overly competitive Taki. Moreover, they lack a formal training system.
But underdogs don't always remain as underdogs in dramaland. By the time the inter-school national competition arrives, things may be a little different.
---
2. Baby Steps (2016)
---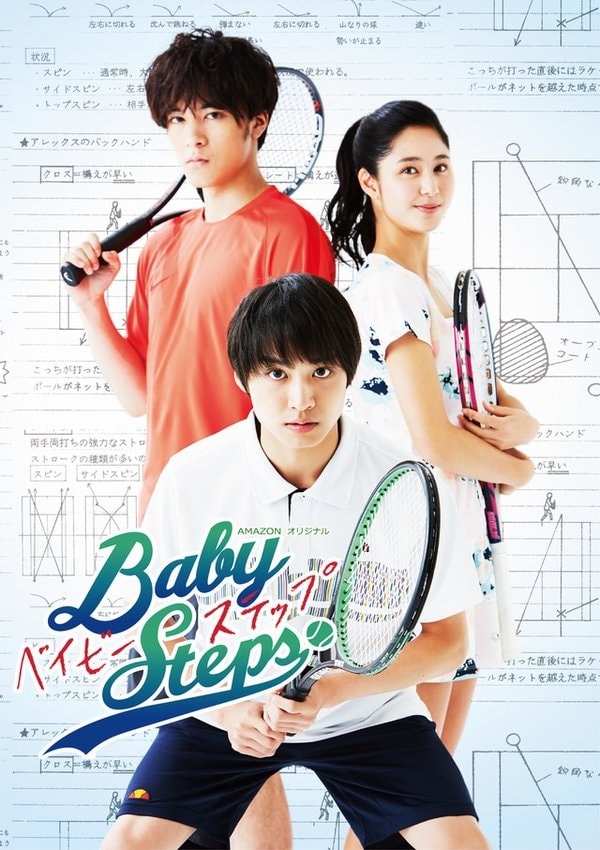 Image credit: MyDramaList
Main cast:
Matsuoka Koudai as Maruo Eiichirou

Kiwa as Natsu Takasaki

Matsushima Shota as Egawa Takuma
Baby Steps was originally a manga written by Hikaru Katsuki. An anime adaptation followed in 2014, before the drama adaptation aired in 2016.
The story follows Eiichirou, a boy who excels in his studies owing to his superior logical thinking skills. But the high school student isn't a jack of all trades as there's one thing he isn't good at – sports. 
But this changes when he meets a schoolmate named Natsu, who's a beautiful and passionate tennis player. One day, she borrows Eiichirou's academic notes. Eiichirou, who cherishes his study materials and wants them back, makes a detour to the tennis court where Natsu is practising. This experience kickstarted his interest in tennis.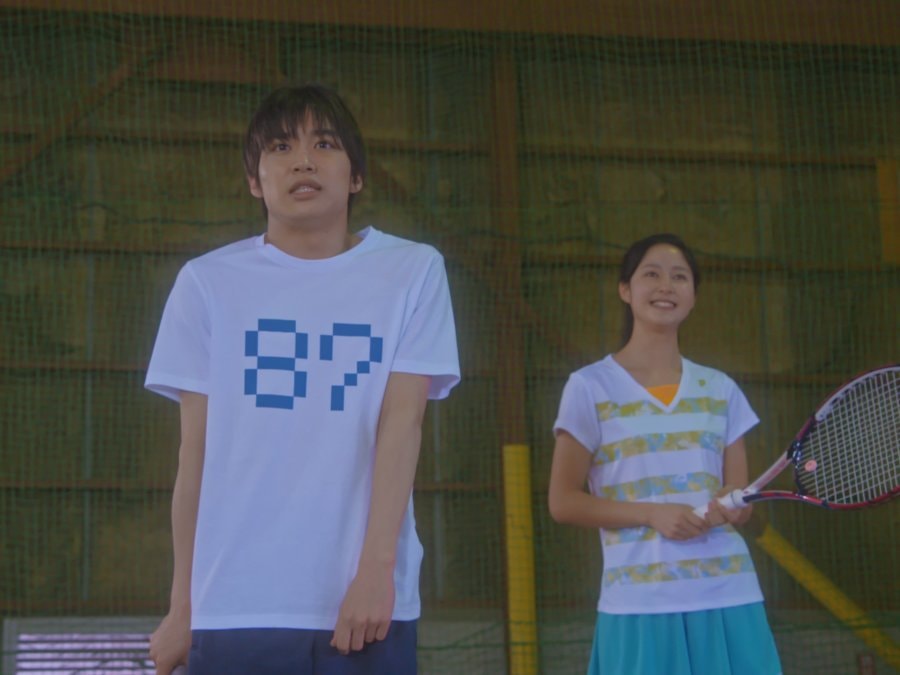 Image credit: MyDramaList
Eventually, he picks up tennis seriously, making up for his lack of athleticism with hard work and a unique play style that leverages on his strength – his brain.
---
3. Attack No.1 (2005)
---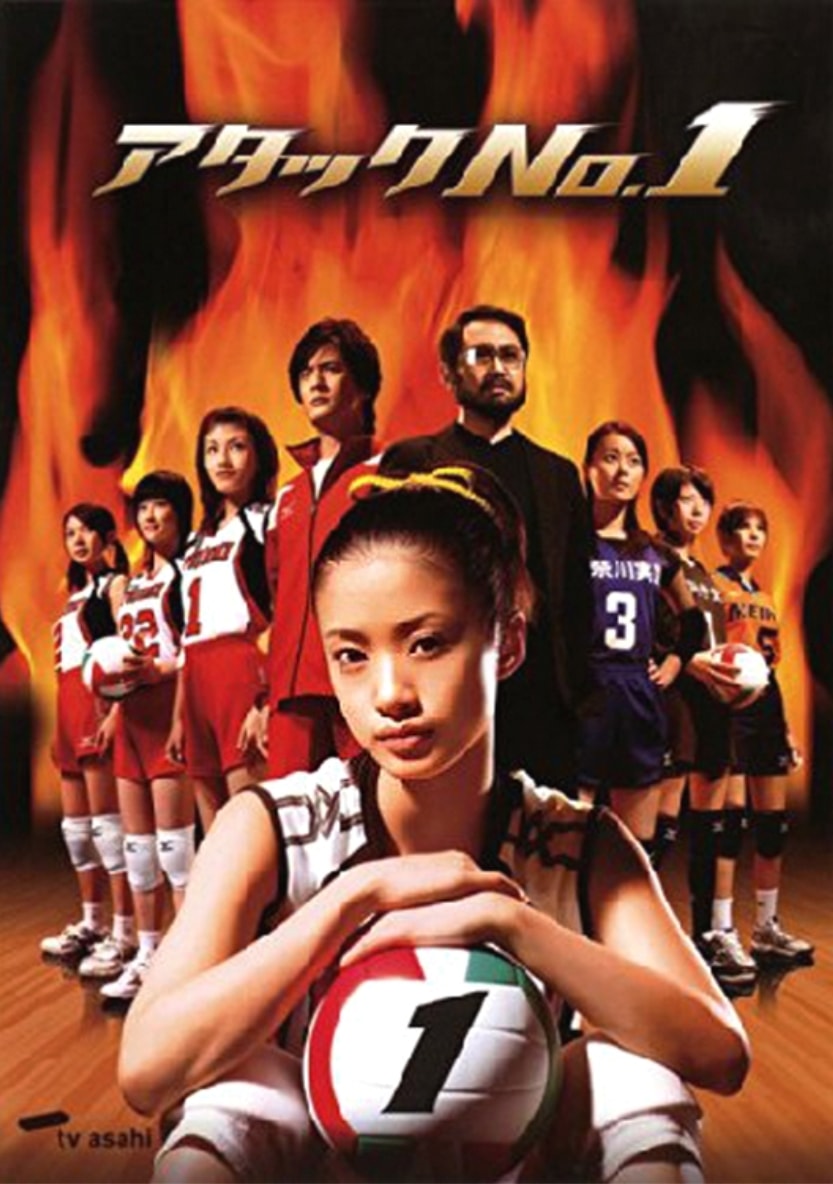 Image credit: AsianWiki
Main cast:
Aya Ueto as Kozue Ayuhara

Ayana Sakai as Midori Hayakawa

Shunsuke Nakamura as Shinsuke Hongo

Eichiro Funakoshi as Daigo Inokuma
If you love Haikyuu!!, you'd likely enjoy Attack No.1 too. It follows the journey of Kozue Ayuhara, a cheeky and optimistic high school volleyball player who's been waiting for her big break – to become a regular on her team.
Her big break comes sooner than expected, and in another form – the Japanese Volleyball Federation has handpicked her to attend the prestigious national training camp.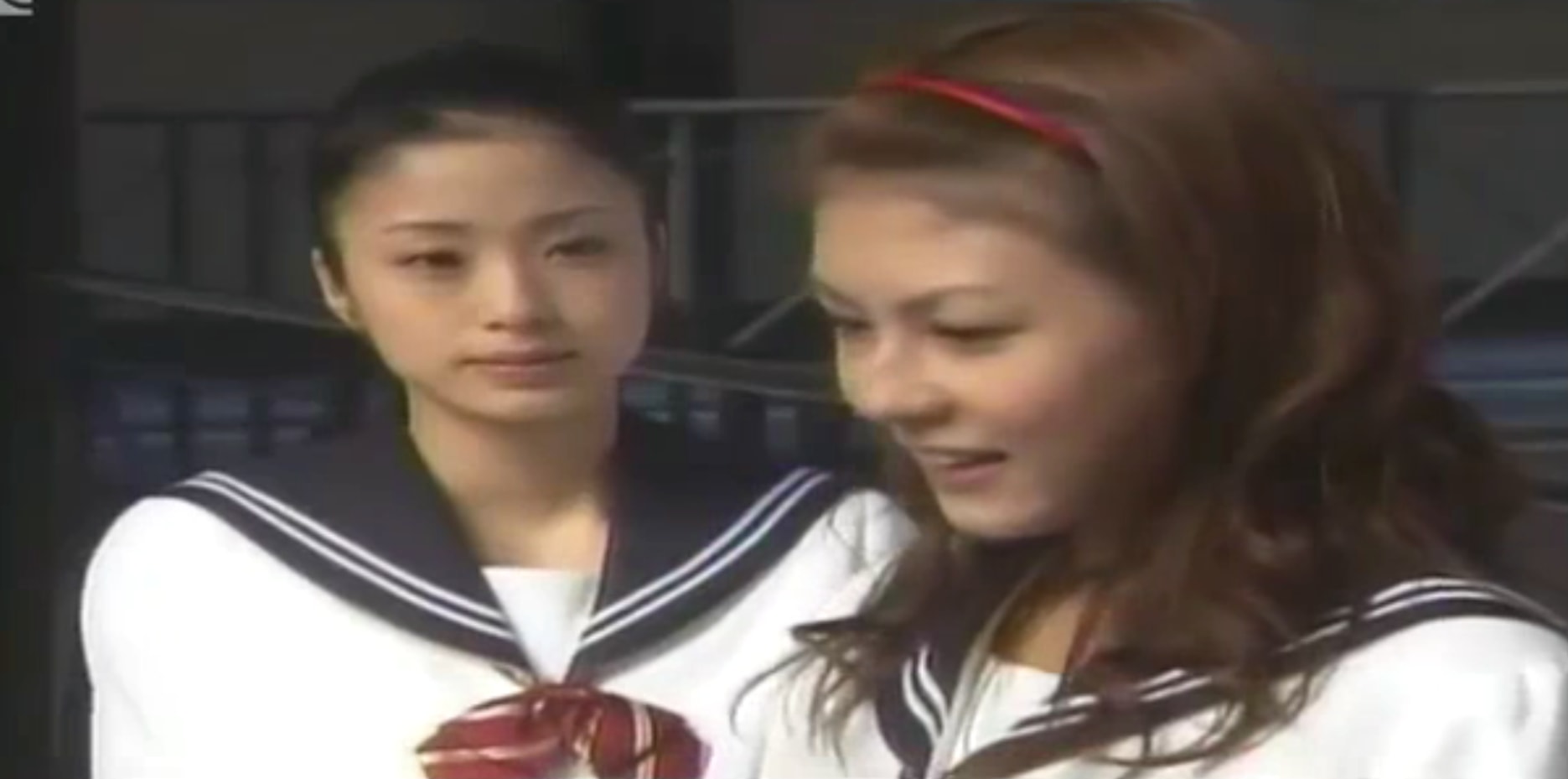 Image adapted from: TV Asahi
Sadly, none of her teammates feel genuinely happy for her. Everyone feels that she's undeserving of the spot, given how little she has played in matches. Her close friend and teammate, Midori Hayakawa, also feels equally upset by the sudden announcement. After all, Midori is considered one of the best players on the team.
---
4. Fake Motion: King of Ping Pong (2020)
---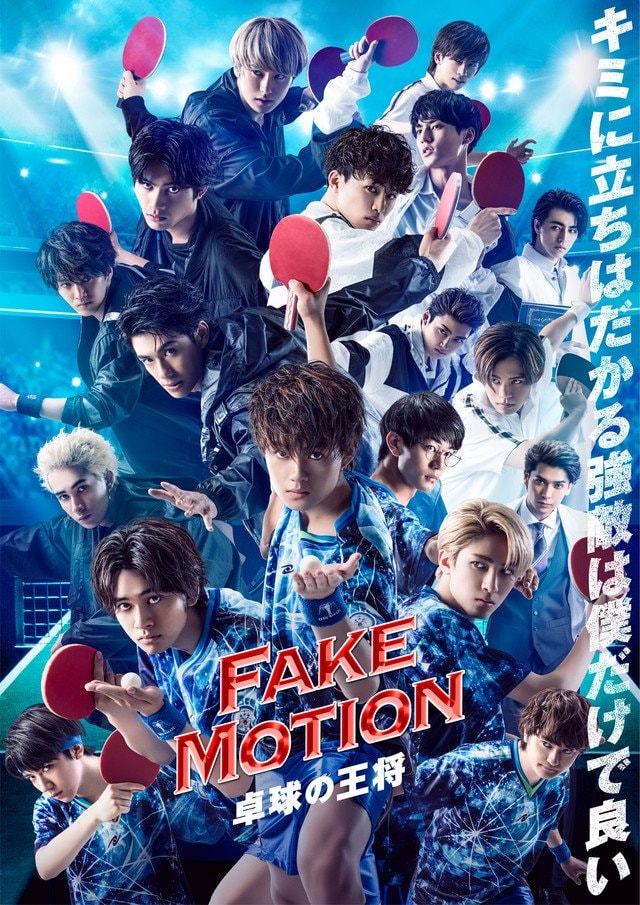 Image credit: MyDramaList
Main cast:
Sano Hayato as Takasugi Ritsu

Furukawa Tsuyoshi as Katsura Kotaro

Matsuo Takashi as Kaieda Sho

Kitamura Takumi as Matsukage Hisashi

Morisaki Win as Kondo Isami

Itagaki Mizuki as Hijikata Toshiki
Fake Motion: King of Ping Pong is set in a future where table tennis is an esteemed sport amongst schools in Tokyo.
In East Tokyo, there exists a ranking system amongst high school table tennis teams. The team from Shibuya High School continuously reigns supreme, and the members are obnoxiously arrogant as a result.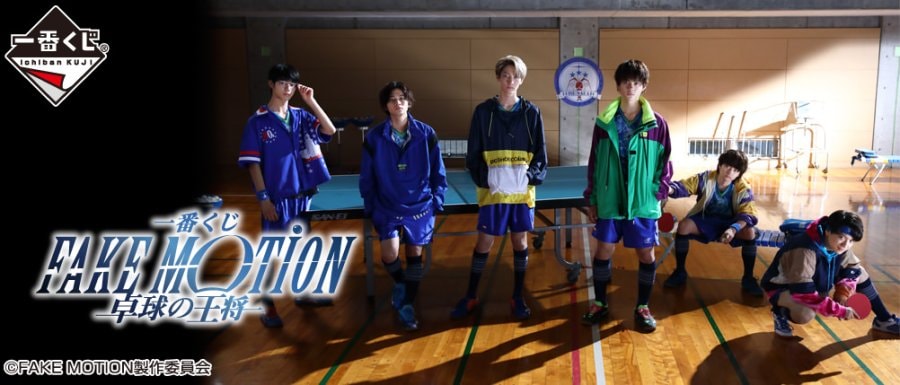 Ebisu High team
Image credit: MyDramaList
One day, the players from Ebisu High decide to challenge Shibuya High School to a duel, but they lose in the end. Ebisu High plummets to the bottom of the rankings as a result. 
Half a year later, the captain of Ebisu High's table tennis team approaches Ritsu, a talented table tennis player, in hopes of persuading him to rejoin the group. Their goal is to attempt to climb the ranks and eventually dethrone Shibuya High.
---
5. Pride (2004)
---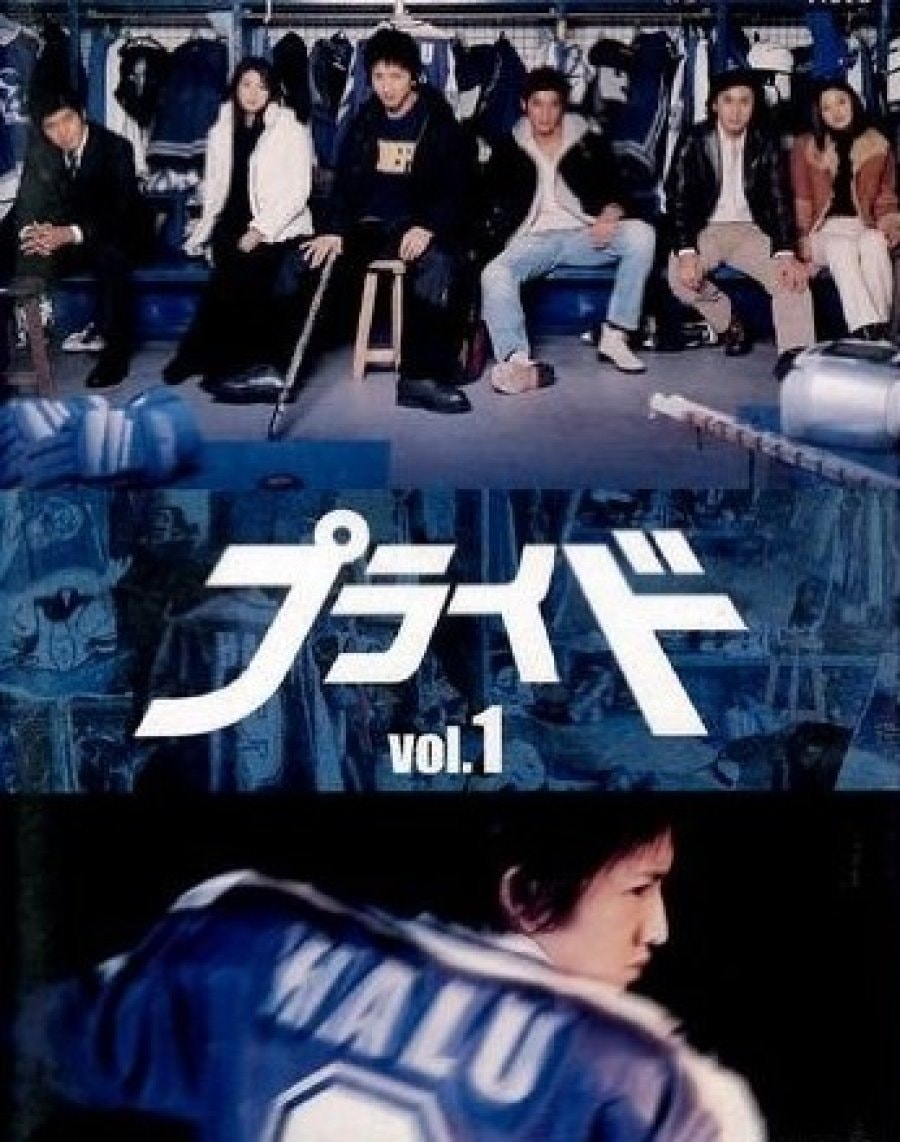 Image credit: MyDramaList
Main cast:
Kimura Takuya as Satonaka Haru

Takeuchi Yuko as Murase Aki
Office lady Aki has been waiting for an uncontactable boyfriend for two years. One day, her friends drag her to watch an ice hockey match. At a social gathering following the game, the captain of the team, Haru, falls in love with Aki at first sight.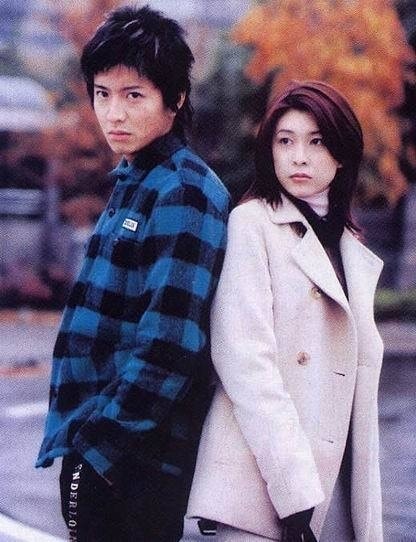 Image credit: MyDramaList
He slyly stages a fight to grab Aki's attention, and their relationship begins from there. However, Haru is known to have a flippant attitude towards romance. Meanwhile, Aki is a loyal partner, as shown by her willingness to endure a long-distance relationship with long periods of no contact. The two have to work around their differences, or else it'll be game over.
---
6. Golden Bowl (2002)
---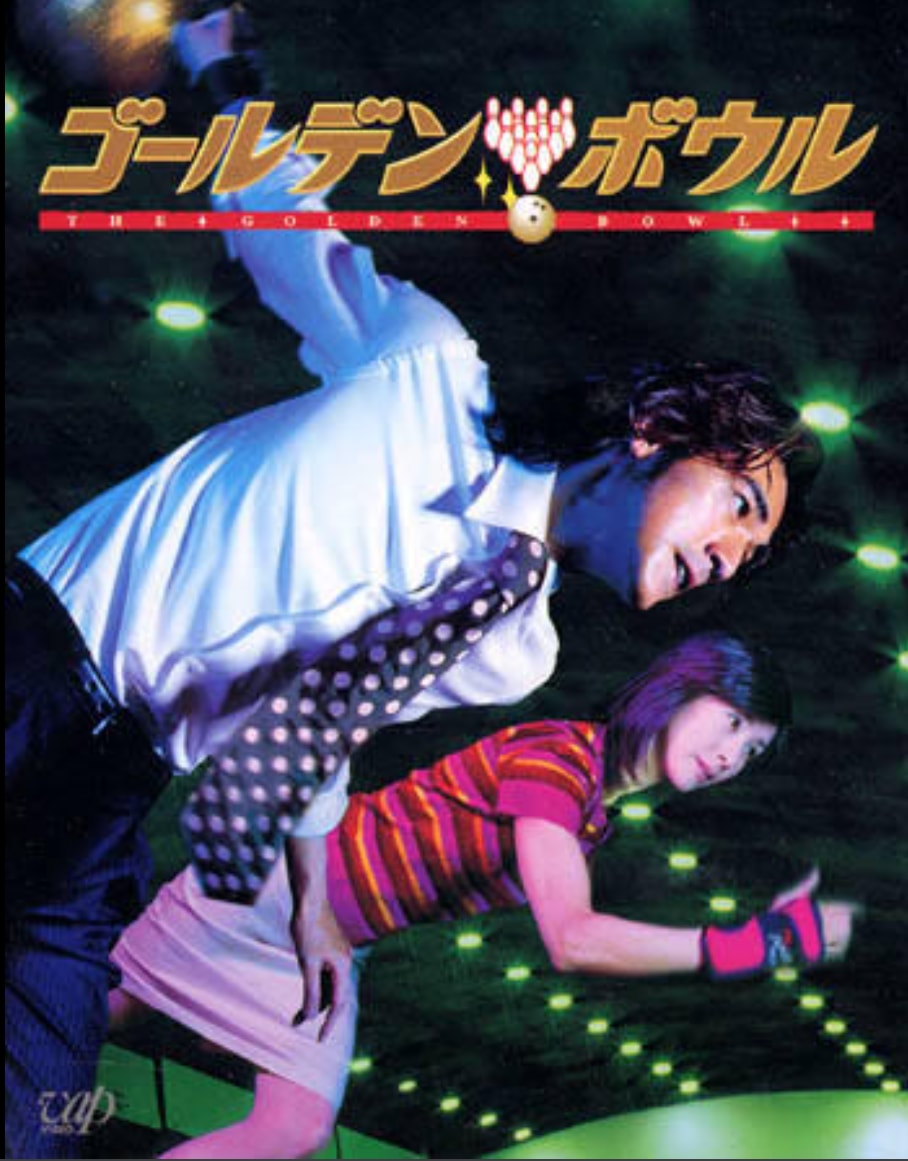 Image adapted from: AsianWiki
Main cast:
Takeshi Kaneshiro as Shu Akutagawa

Hitomi Kuroki as Hitomi Sakura
The protagonist of Golden Bowl is a 32-year-old stock analyst named Shu Akutagawa. He sits before a computer screen and stares at numbers all day long. But during his free time, he heads down to a quiet bowling alley named "Golden Bowl". Judging from his continuous strikes, it's evident that he has a talent for the sport.
Unfortunately, the Golden Bowl is losing profit as customers have been dwindling over time. The owner plans to shut the place down, but many workers at the bowling alley oppose it. In the end, those for and against the closing of the establishment decide to hold bowling matches to determine its fate.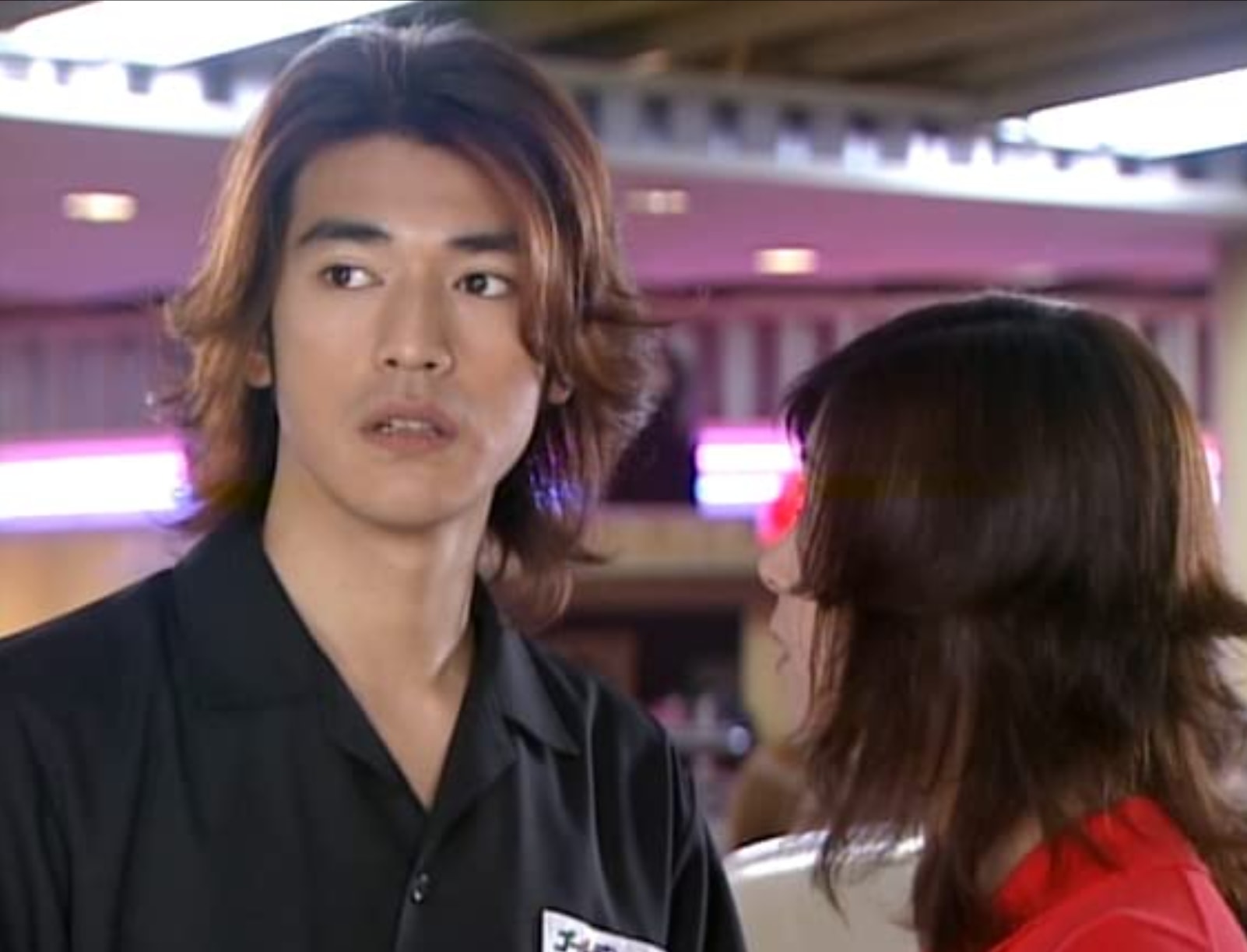 Image credit: IMDb
Shu, who frequents the Golden Bowl often, naturally ends up participating in the matches in hopes of keeping the place alive. He's not alone in this battle. With him is a 38-year-old lady, Hitomi Sakura, who's his neighbour and eventual lover.
---
7. Ace wo Nerae! (2004)
---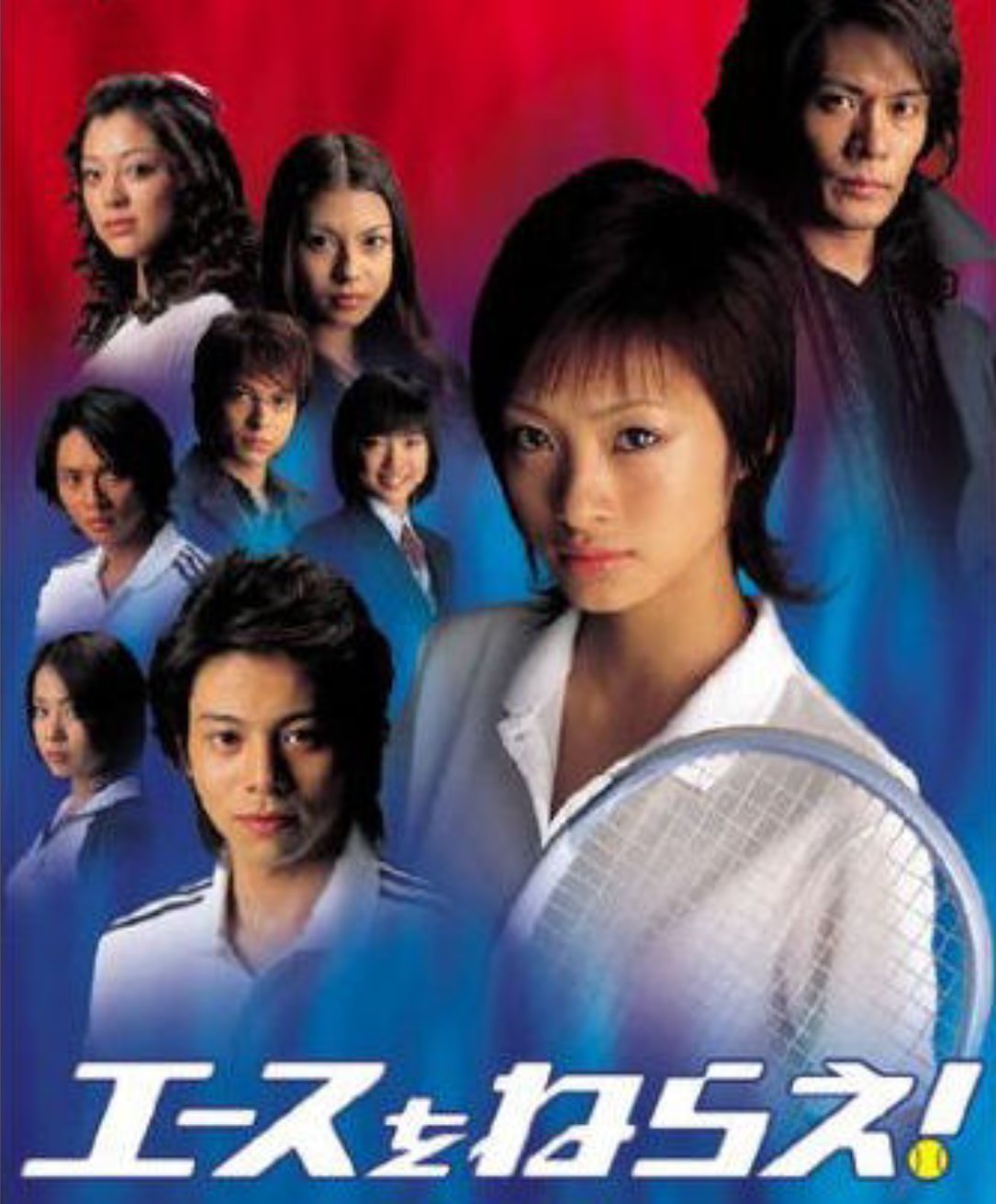 Image credit: MyDramaList
Main cast:
Ueto Aya as Oka Hiromi

Uchino Seiyou as Munakata Jin

Rio Matsumoto as Reika Ryuzaki
Ace wo Nerae!, or Aim for the Ace!, was adapted from a manga written by Sumika Yamamoto in 1973.
Oka Hiromi joins the tennis club without hesitation upon starting her first year at Nishi High School. Her enthusiasm stems from watching Reika Ryuzaki, an extremely talented player on the team, play.
But without prior experience in the sport, Hiromi and the other new players can only do basic drills on the side while the experienced players take up the courts for practice.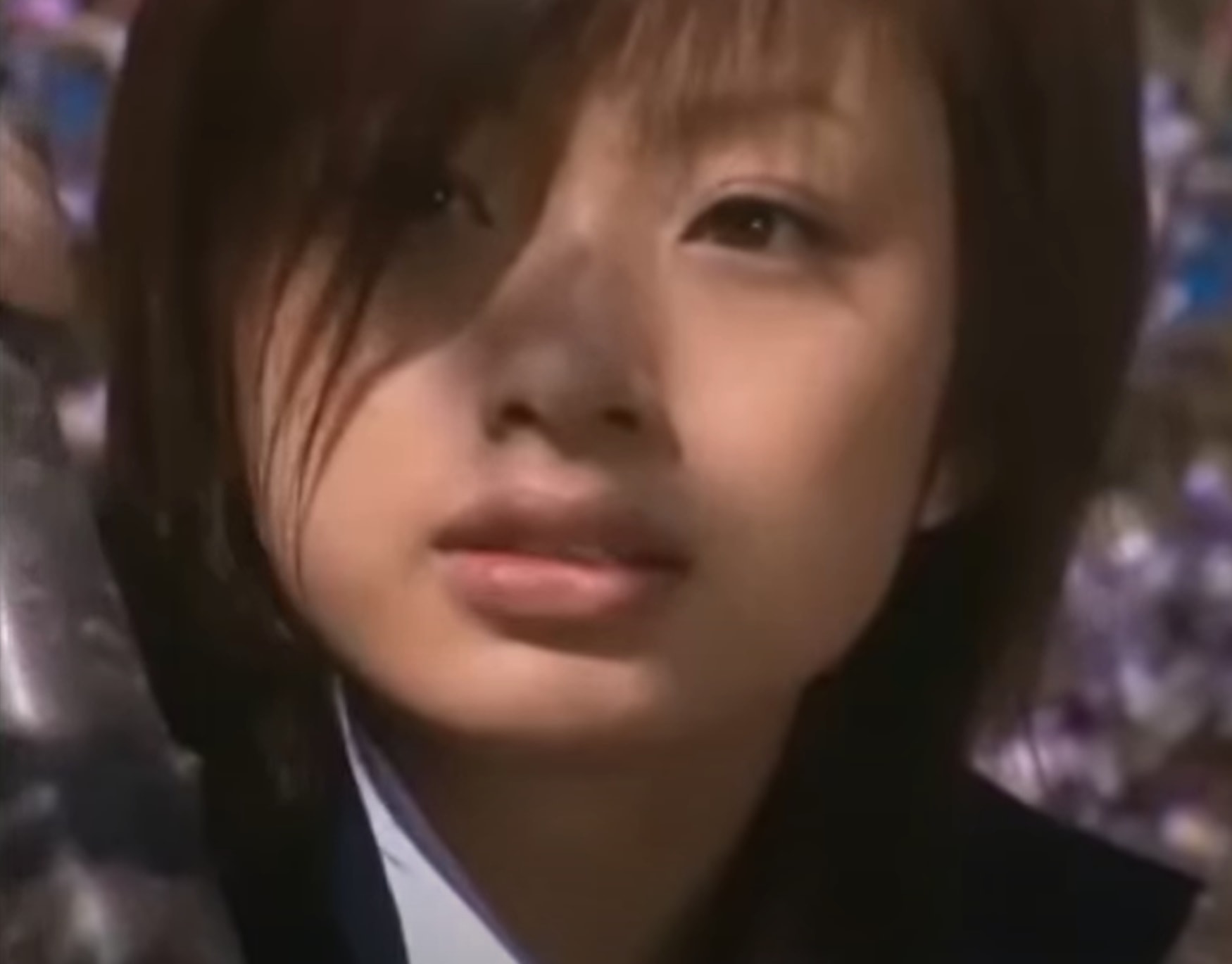 Image adapted from: TV Asahi
Things change when the team gets a new coach – Munakata Jin. He's strict and enforces tough drills on the players. Oka Hiromi's determination makes her stand out from the rest, and the coach decides to invest more time on her.
---
8. Rookies (2008)
---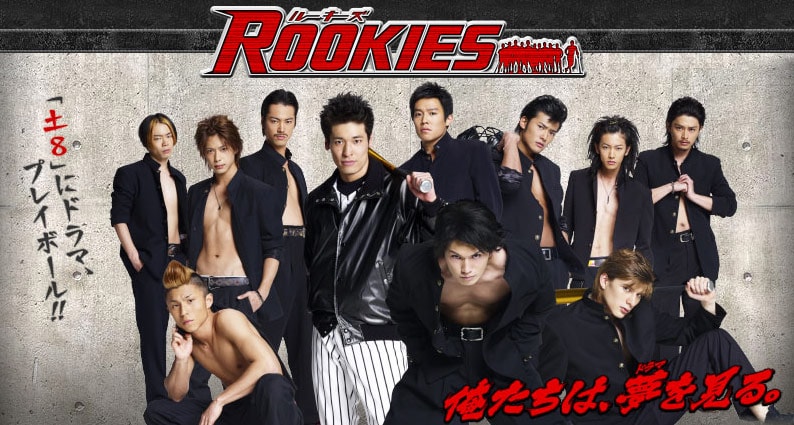 Image credit: DramaWiki
Main cast:
Sato Ryuta as Kawato Koichi

Ichihara Hayato as Aniya Keiichi

Koide Keisuke as Mikoshiba Toru

Shirota Yu as Shinjo Kei

Nakao Akiyoshi as Sekikawa Shuta

Takaoka Sousuke as Wakana Tomochika

Sato Takeru as Okada Yuya

Igarashi Shunji as Yufune Tetsuro

Kiritani Kenta as Hiratsuka Taira

Kawamura Yosuke as Hiyama Kiyooki

Onoue Hiroyuki as Imaoka Shinobu
Rookies is a comedic and touching drama that proves that a good teacher can change lives.
The show revolves around the Futakotamagawa High School baseball team, which is filled with delinquents. To them, being good at the sport and participating in the national tournament are unachievable dreams, and they don't intend on seriously working towards these goals.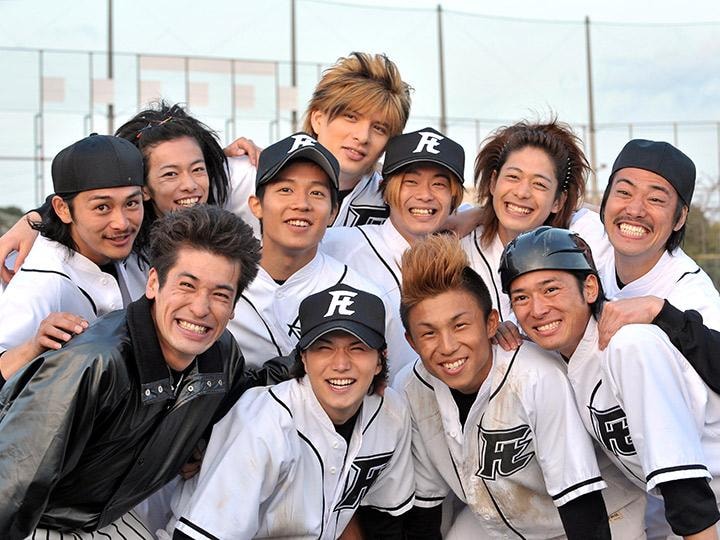 Image credit: @tbschannel
Their lives are changed when they meet Koichi Kawato, a dedicated educator who recently transferred to the school. Besides teaching Japanese Literature, he soon finds himself with another calling – reforming these kids. After all, he's a firm believer in the importance of having a dream, and he would do anything to protect his students' dreams.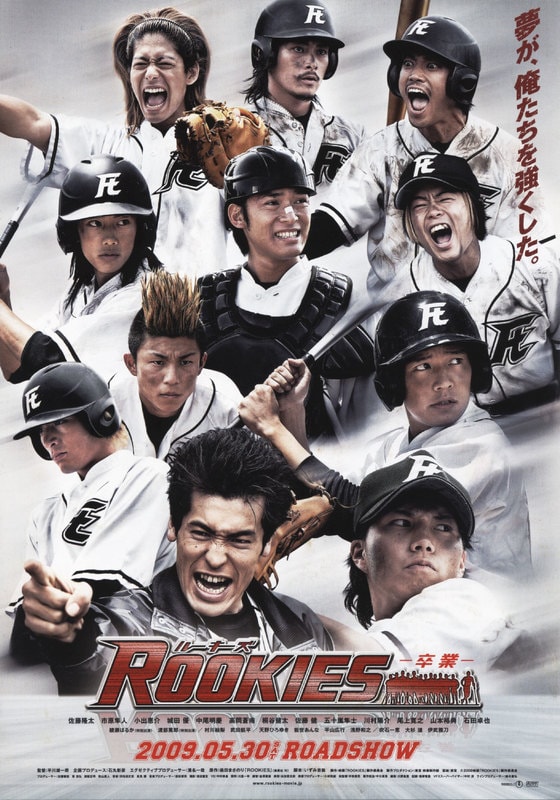 Image credit: IMDb
Rookies the Movie: Graduation, which was released in 2009, is set during the last year of high school. It's the boys' last chance to prove themselves at the baseball nationals, before they part ways. Do give it a watch when you're done with the drama.
---
9. Buzzer Beat (2009)
---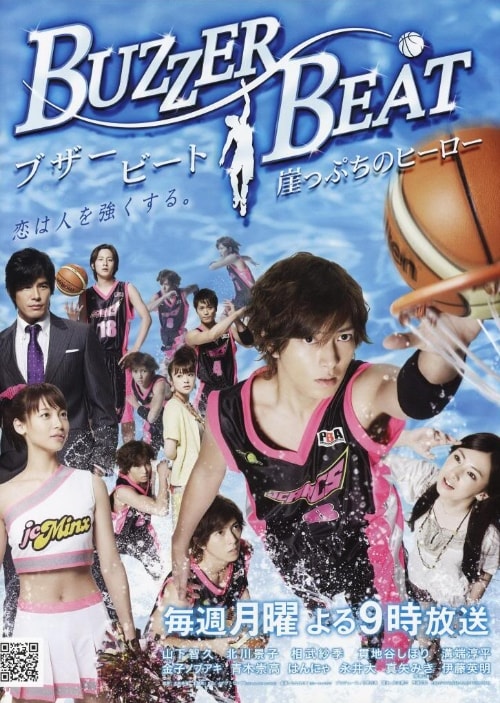 Image credit: MyDramaList
Main cast: 
Tomohisa Yamashita as Naoki Kamiya

Keiko Kitagawa as Riko Shirakawa
Buzzer Beat documents the blossoming relationship between two individuals with vastly different backgrounds.
Naoki is a professional basketball player under JC ARCS. While he's indubitably a talented player, he suffers from performance anxiety under high-stress situations. Meanwhile, Riko is trying to find her footing in the classical music scene as a violinist who's just graduated.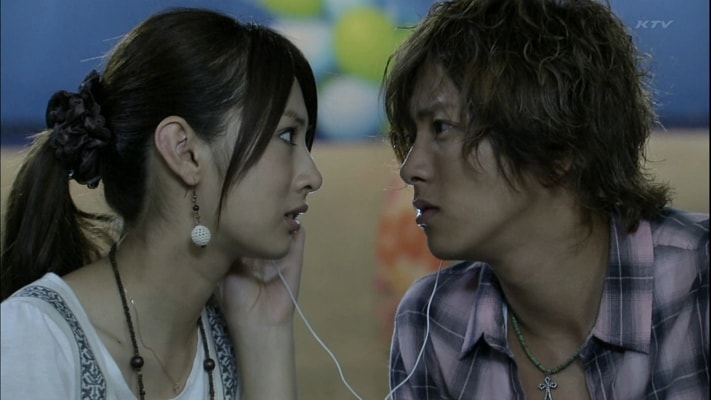 Image credit: MyDramaList
Although one rarely associates classical music with the thrilling sport of basketball, Naoki and Riko do share one commonality – they are both working hard to achieve their dreams. Following a chance encounter, they gradually become each other's emotional pillar, and feelings inadvertently develop between the two.
---
Japanese sports dramas to watch
---
Japanese sports dramas are not only thrilling, but also contain inspirational messages that can spur us on in our everyday lives. Hopefully, you can learn a life lesson or two from the sports dramas on this list.
For more articles, check out:
---
Cover image adapted from: MyDramaList, IMDb and AsianWiki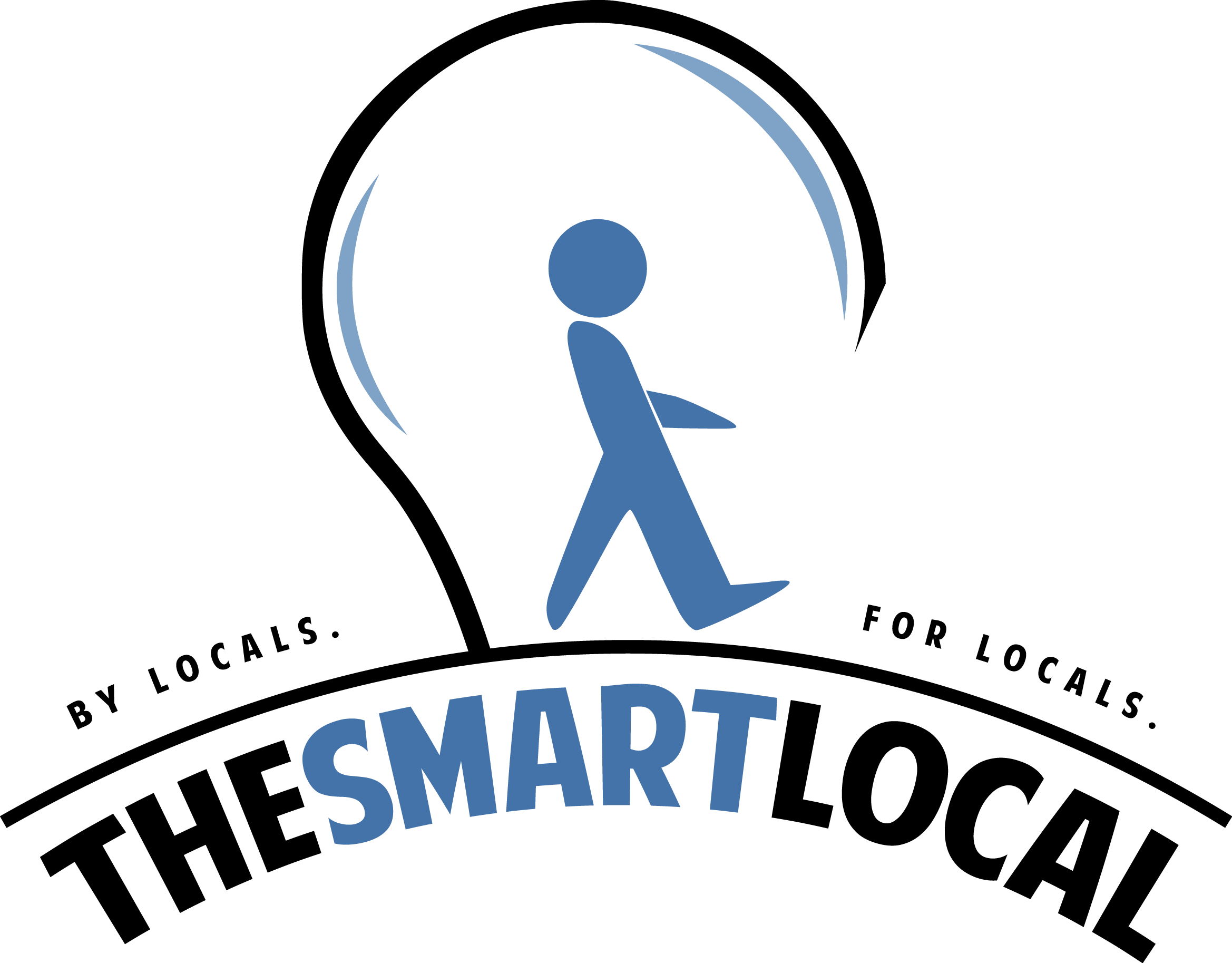 Drop us your email so you won't miss the latest news.