Haruki Murakami library
---
Long time fans of Haruki Murakami would be familiar with one of his earlier works, The Strange Library, a short prose about a boy trapped in an eerie library. Now, fans are finally able to enter the fictive library envisioned in Murakami's literary world, sans the creepy elements, as a new Haruki Murakami library at Waseda University opened in October 2021. 
---
Haruki Murakami library at Waseda University
---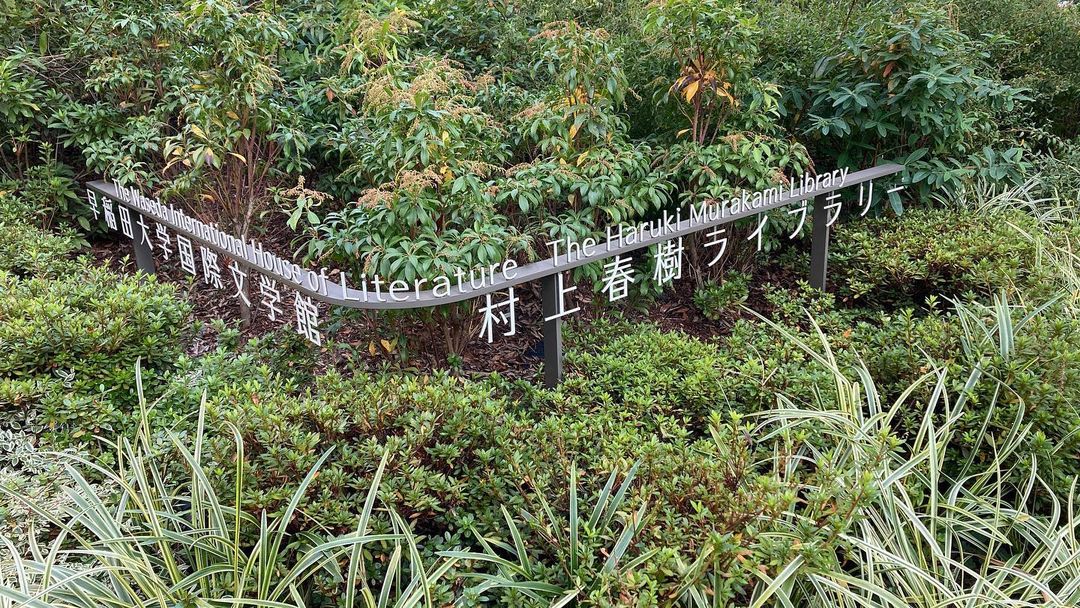 Image credit: @akatsuki046
In June 2019, Waseda University, Murakami's alma mater, announced their plans to open a Haruki Murakami library on their Tokyo campus. The Waseda International House Of Literature, better known as The Haruki Murakami Library, finally opened in October 2021 and now houses a collection of the author's prize-winning novels.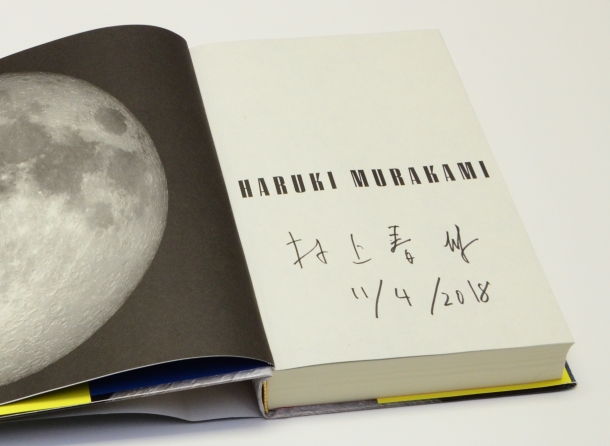 A signed copy of Haruki Murakami's novel. 
Image credit: Waseda University
According to Waseda University, Murakami donated handwritten manuscripts, letters, and interview materials he has amassed over the course of his writing career. The materials will be kept in the library, available for visitors to browse through.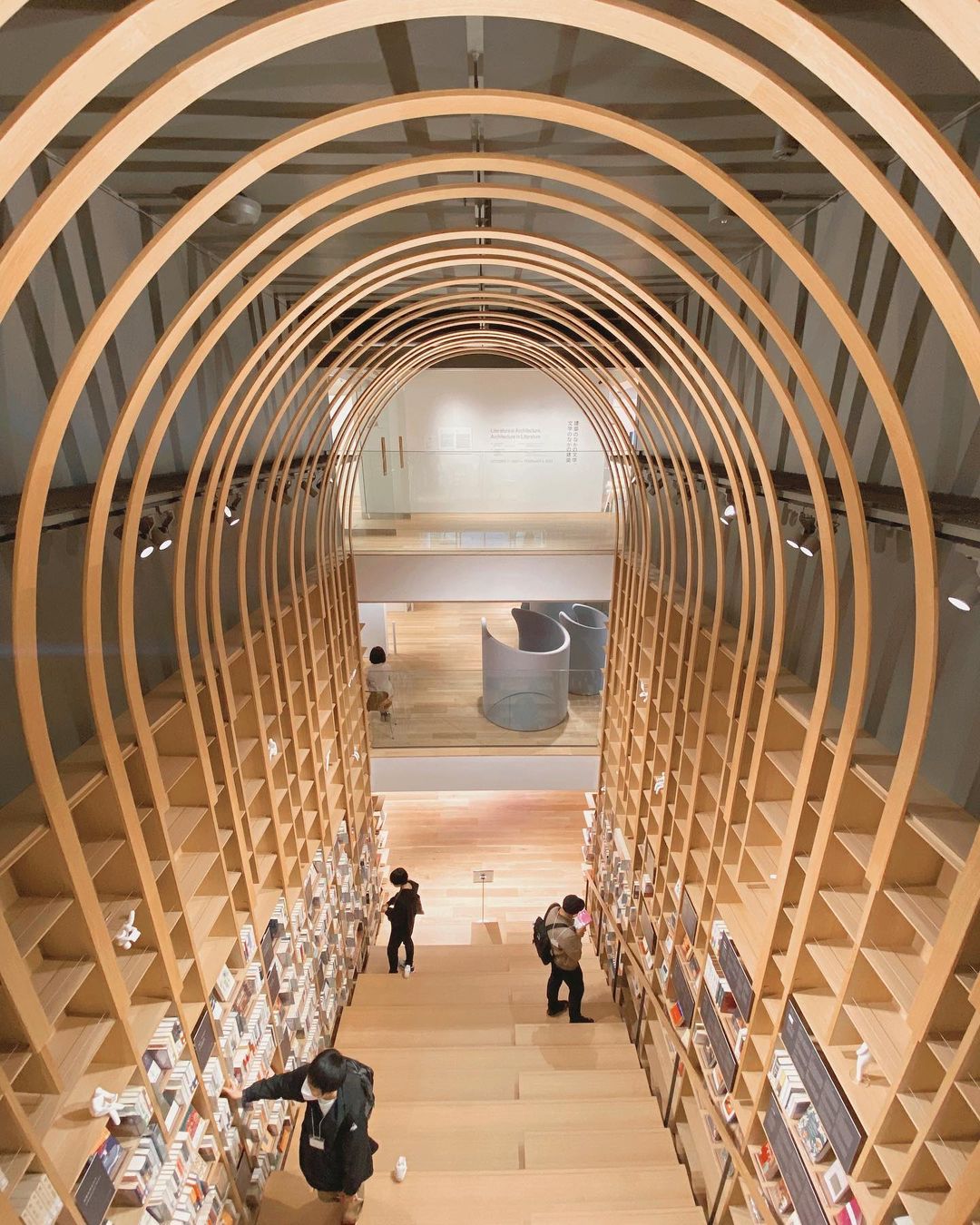 Image credit: @show.case_tokyo
The arched bookshelves, which span three storeys, have become the darling of many architecture enthusiasts. For now, not all the shelves have been filled, but we're sure that will change soon. Instead of arranging the books according to the Dewey decimal system, the shelves are curated according to different themes, which are indicated on dark grey placards.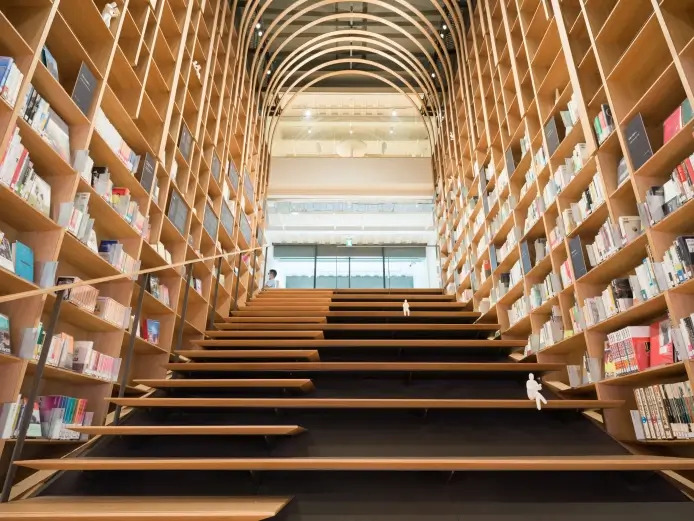 Image credit: Asahi Shimbun
Besides books, the Haruki Murakami library also houses the author's personal record collection. So if you've always wanted to know what an award-winning writer listens to, you know where to go.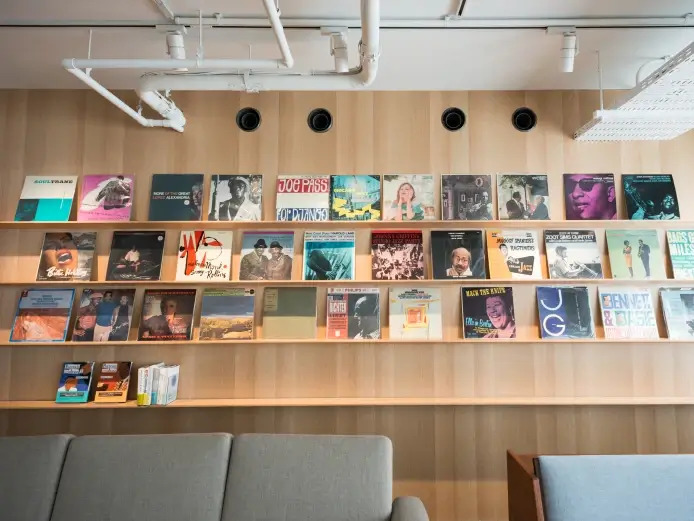 Murakami's record collection
Image credit: Asashi Shimbun
You can find this treasure trove in the audio room on the first floor.
The library has also painstakingly recreated Murakami's study, where he works on his books.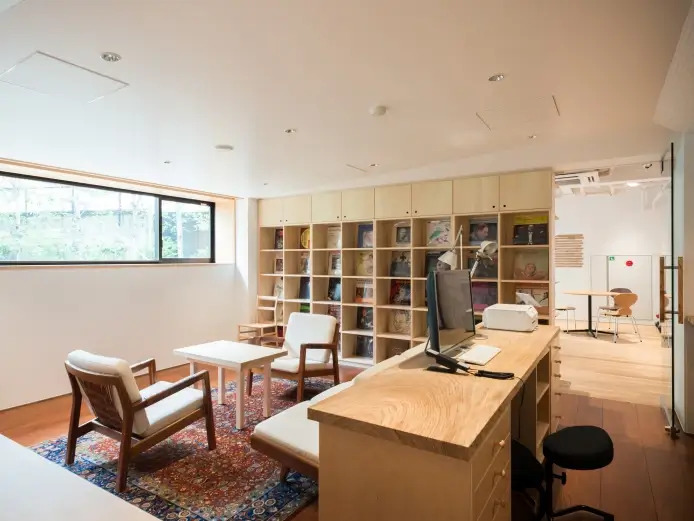 A replica of Murakami's study in B1 of the library.
Image credit: Asahi Shimbun
The study is located at level B1, which is also where you can find the Orange Cat cafe. The student-run cafe serves staples such as coffee jelly, glazed doughnuts, pudding, and iced americano. Of course, it also serves pour-over black coffee – something Haruki Murakami can't live without – in a blend that's tailored to the author's taste.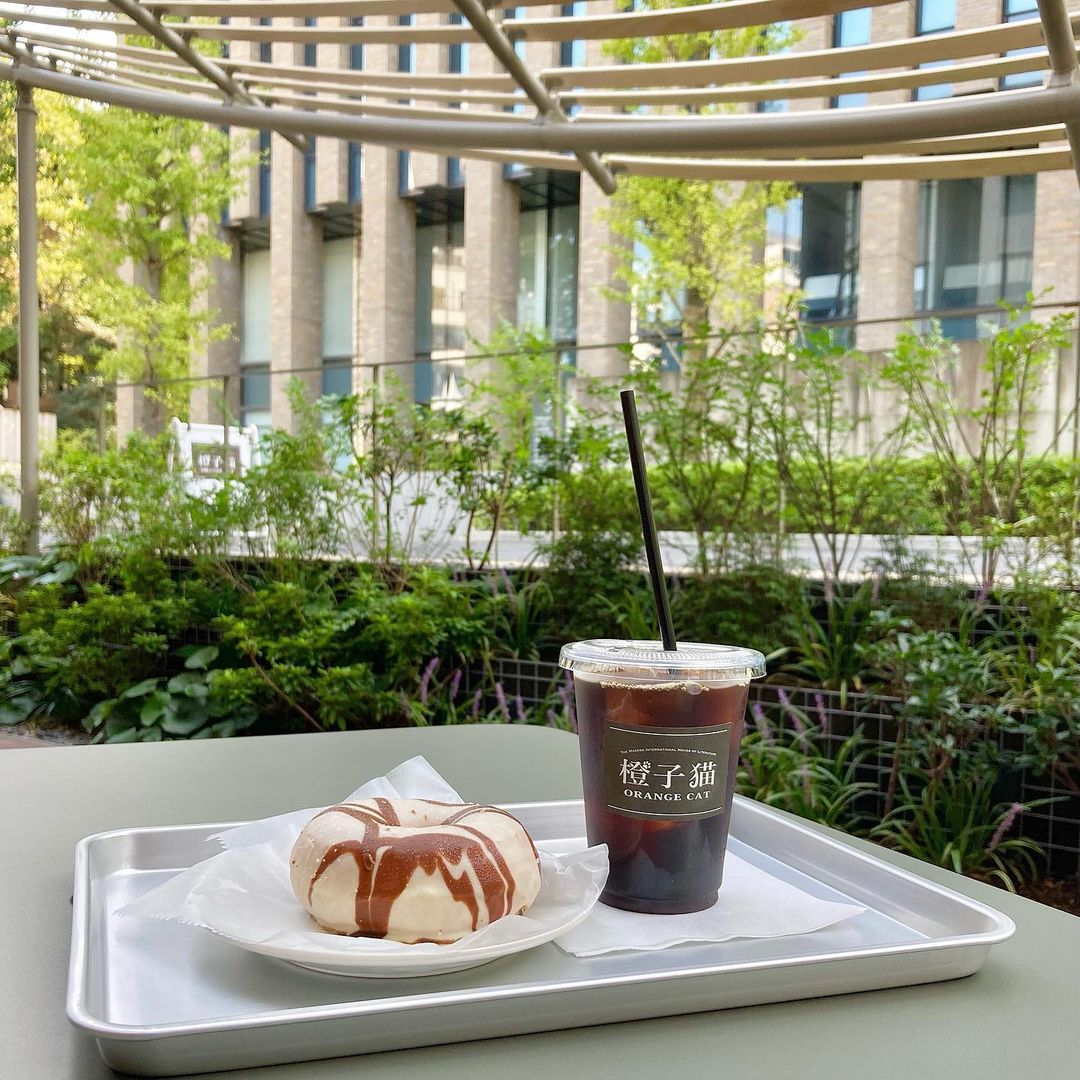 Image credit: @matu736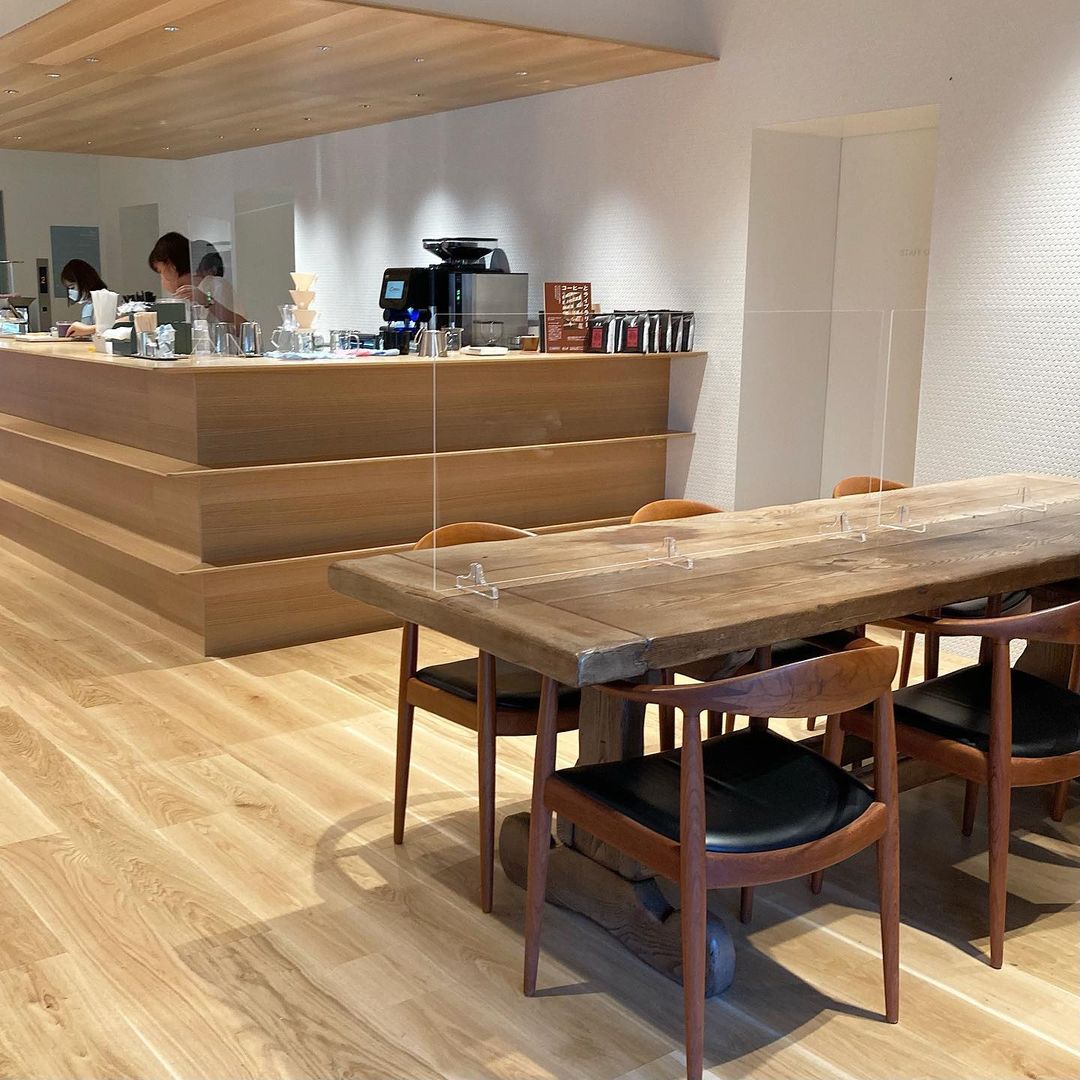 Interior of Orange Cat cafe
Image credit: @matu736
---
Building designed by Kengo Kuma
---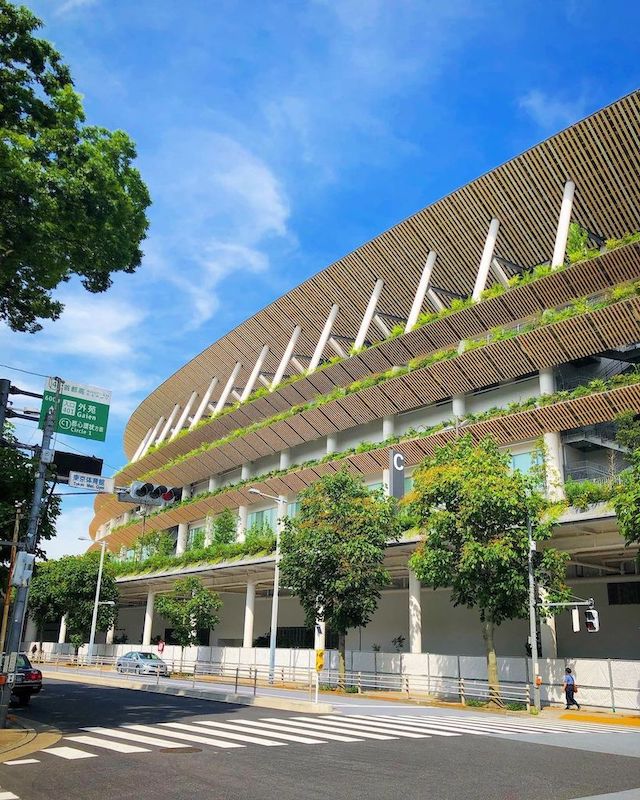 Exterior of the Japan National Stadium 
Image credit: @tokyo23gram
Kengo Kuma, a household name in contemporary Japanese architecture, is the architect behind the project. Even if you haven't heard his name before, you'd surely recognise one of his most notable works – the Japan National Stadium, which is where the Tokyo Olympics were held.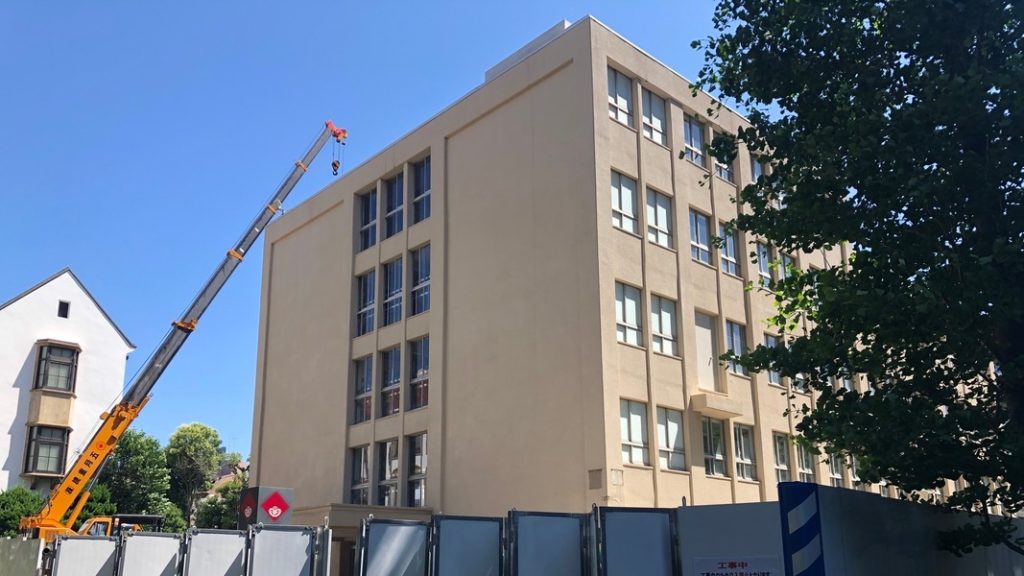 The old Building No. 4. 
Image credit: @waseda_WIHL
The new library replaces the campus's former Building No. 4, which sat adjacent to the Tsubouchi Memorial Theatre Museum – a museum dedicated to the history of Western and Japanese theatre.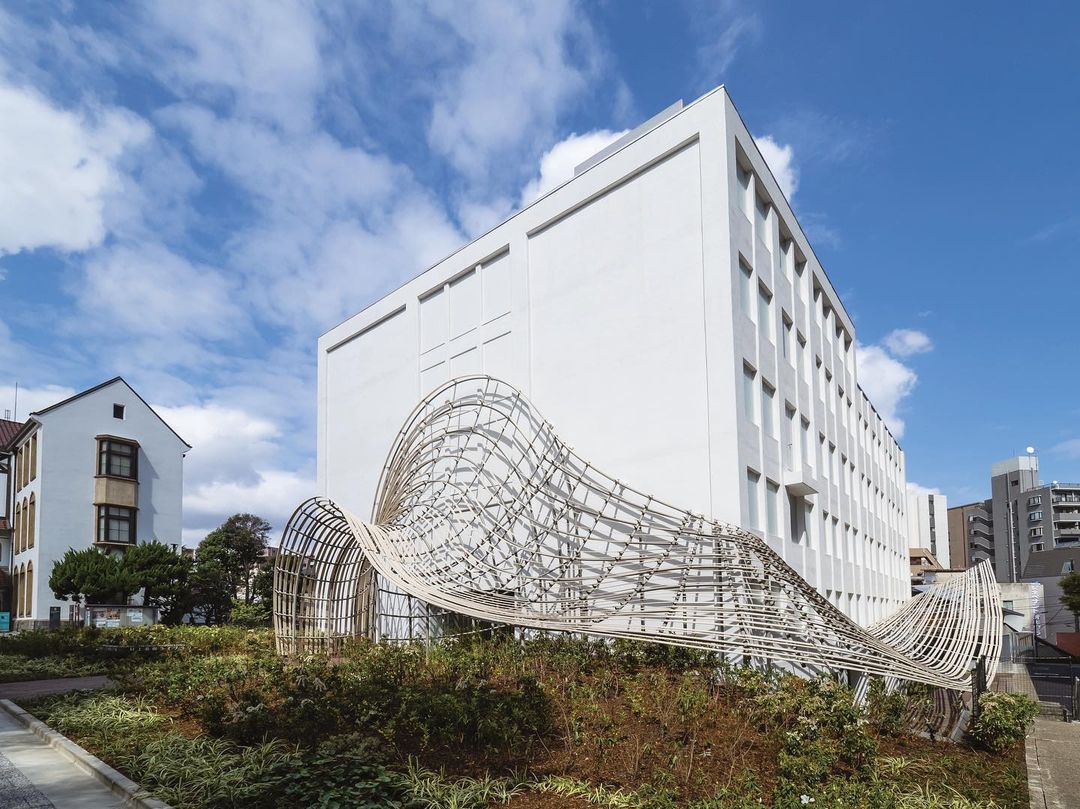 Image credit: @rihgaroyalhotel_tokyo
Winding frames and a curved eave form a tunnel that leads into the building, seemingly symbolising your entry into the rabbit hole that's the world of Murakami literature.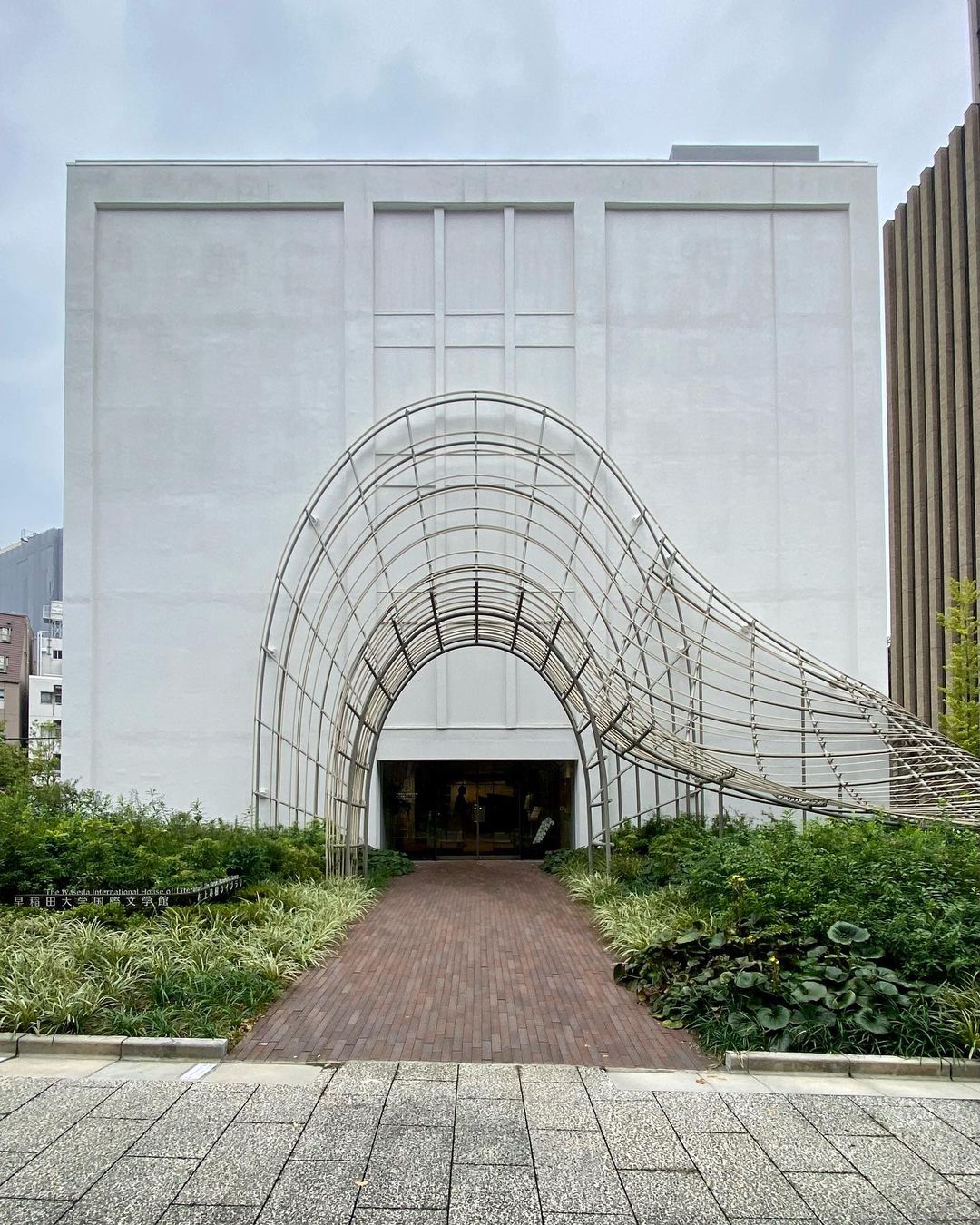 Image credit: @toshy129
---
Haruki Murakami library scheduled to open in 2021
---
As steeped in surrealism as Murakami's literary world is, many of his stories are set in real-life places in Japan. Now, you can add the library to your travel itinerary and have a full-fledged Murakami pilgrimage tour. 
Waseda University
Address: 1 Chome-104 Totsukamachi, Shinjuku City, 169-8050, Tokyo
Telephone: 03-6265-9720 
For more places to visit in Japan, check out these:
---
Cover image adapted from: Amazon and Waseda University
This article was originally written by Xiu Ting Wong and updated on 22nd November 2021.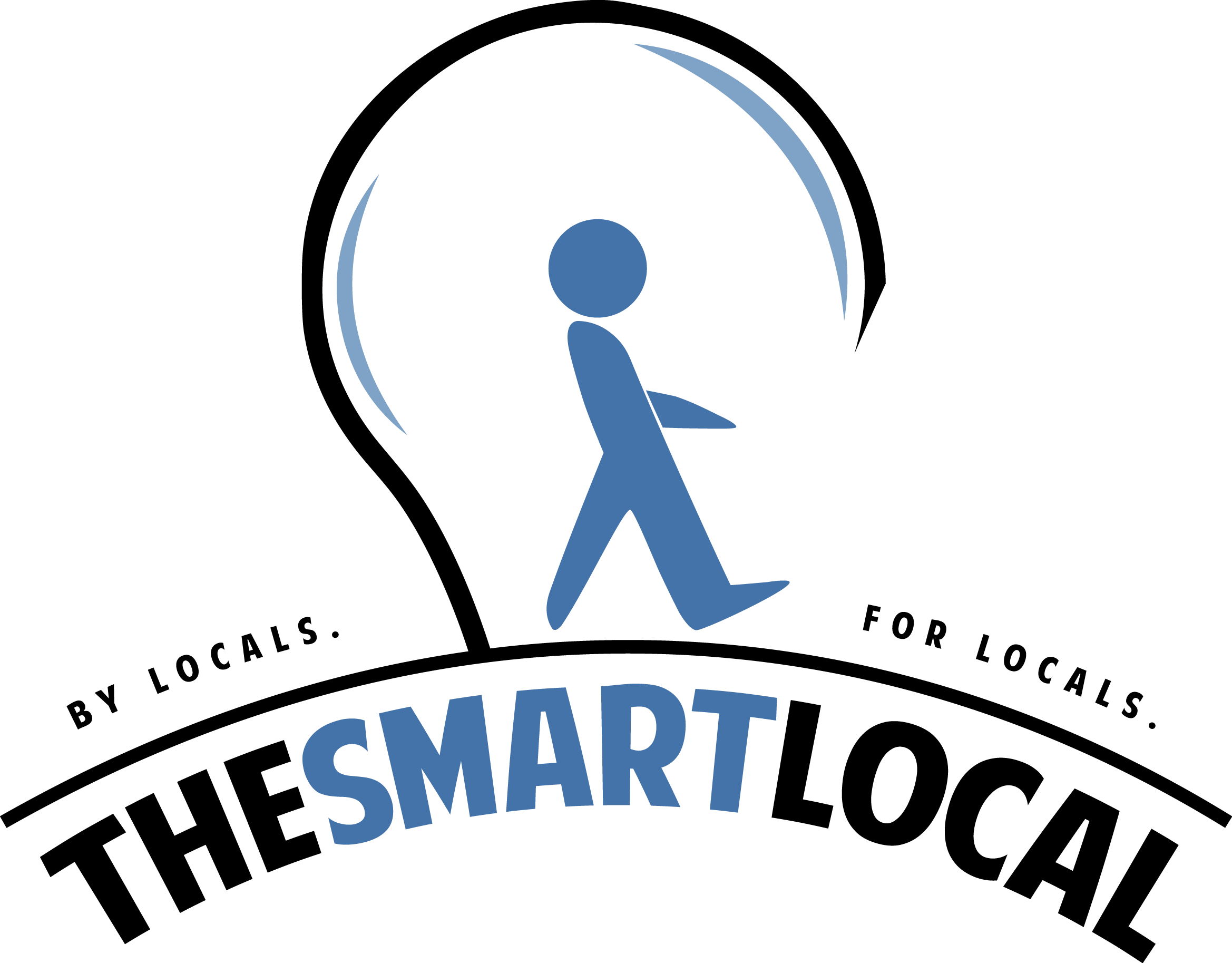 Drop us your email so you won't miss the latest news.