ATM bakery in Japan
---
There's nothing like waking up to the smell of freshly baked bread in the morning. So when a small bakery popped up in Azamino, a nondescript neighbourhood located in Yokohama, it made news for not only its specialty bread, but also the fact that it used to be an ATM branch. 
---
ATM-turned-bread shop
---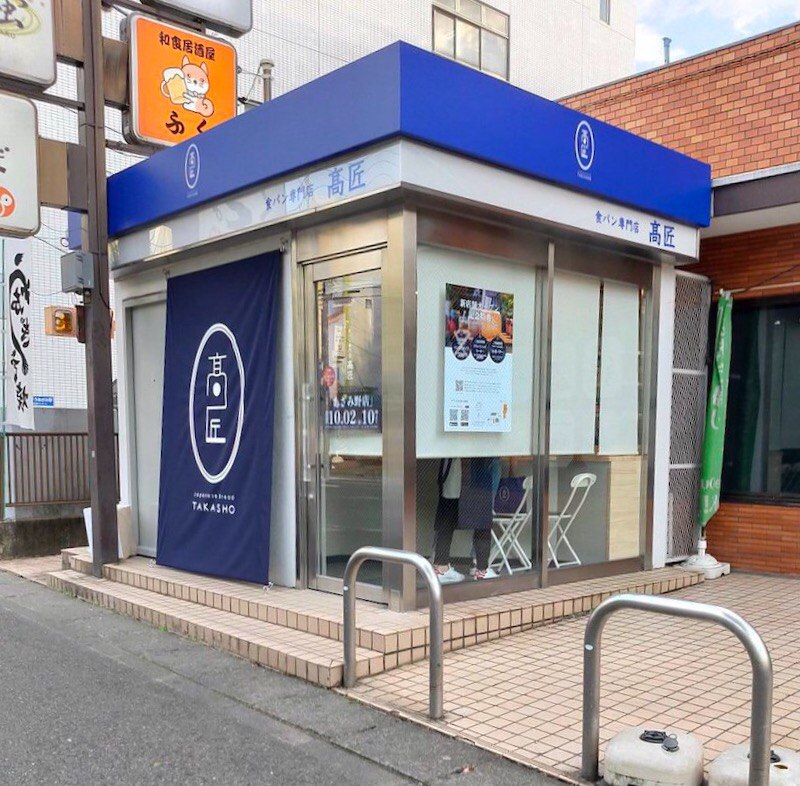 Exterior of TAKASHO Azamino
Image adapted from: @sangaki331
Opened on 2nd October 2020, bread shop TAKASHO was remodeled from a former ATM branch of MUFG Bank, the largest bank in Japan.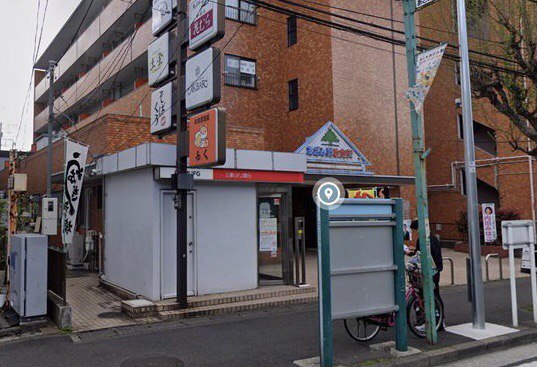 Google Map screenshot of the old MUFG Bank ATM branch
Image adapted from: @sangaki331
The now–defunct ATM branch has been converted into a hole–in–the–wall bakery that specialises in shokupan (食パン), a type of Japanese white loaf bread.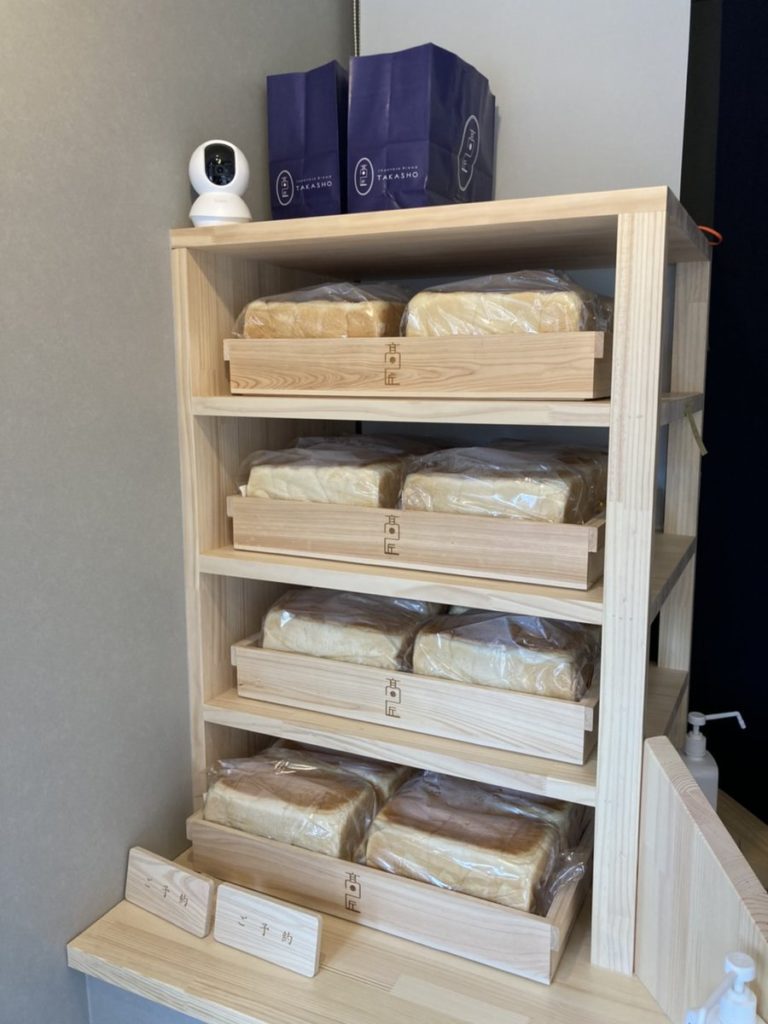 Image credit: @katteni_azamino
Due to the limited space available, there are only a few display shelves and a cashier counter available in the store. Thanks to the small space, only one customer is allowed to enter at a time, making it perfect for maintaining social distancing during these times.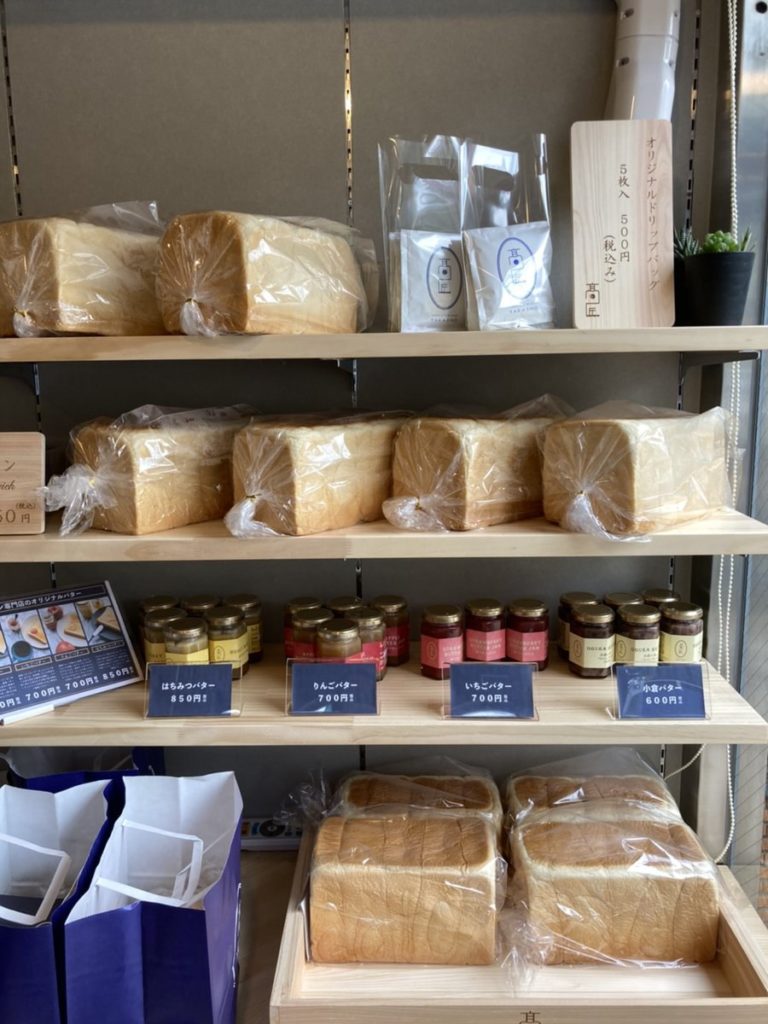 Image credit: @katteni_azamino
Along with loaves of shokupan, the compact bakery also carries jars of jams and fruit butter spreads, as well as coffee drip bags with their in-house blend for the perfect breakfast setup. 
---
Bread shop TAKASHO which specialises in shokupan
---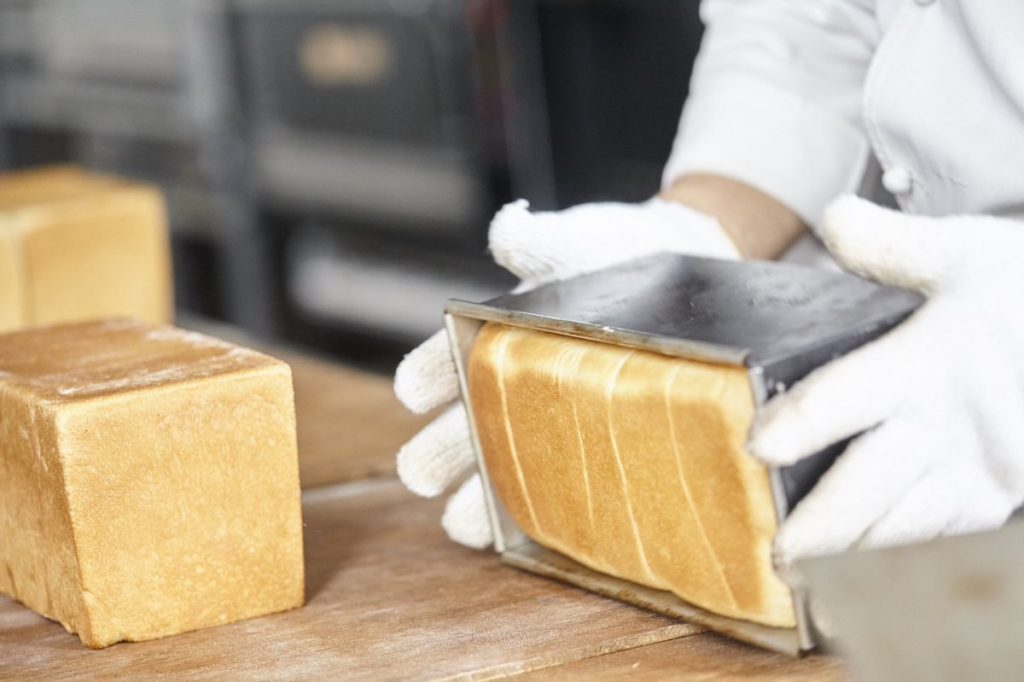 Image credit: @takasho_azn
The ATM-turned-bread shop is part of a popular chain in Japan, TAKASHO, which is famous for their one and only signature product, shokupan. Made without eggs or preservatives, their bread is known for its moist and chewy texture. To date, TAKASHO has a total of 20 branches in the Kansai, Kanto, and Hokuriku regions.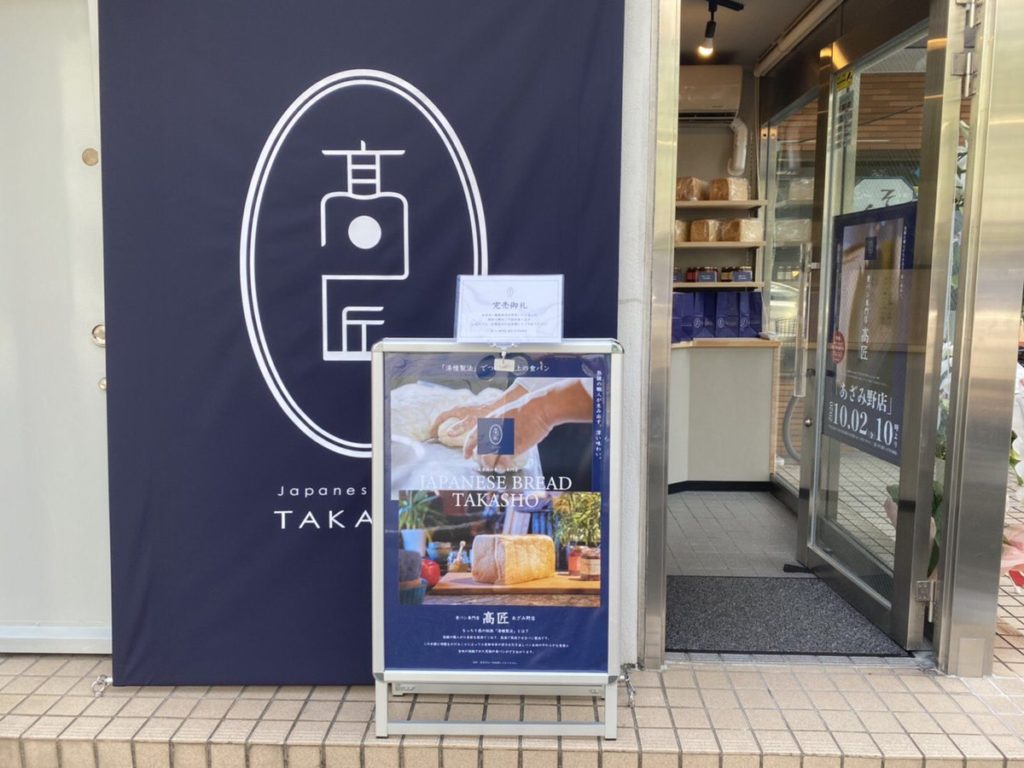 Storefront of TAKASHO Azamino
Image credit: @takasho_azn
According to an interview by ANN News, the manager of the Azamino branch has stated that because they don't offer a variety of baked goods like a typical bakery, customers don't have to spend too much time in the shop deliberating what to get. 
They can just drop in to grab what they want, so the small store interior is not only helpful in enforcing social distancing rules, but also perfect for reducing customer indecision and simplifying the shop's daily operations.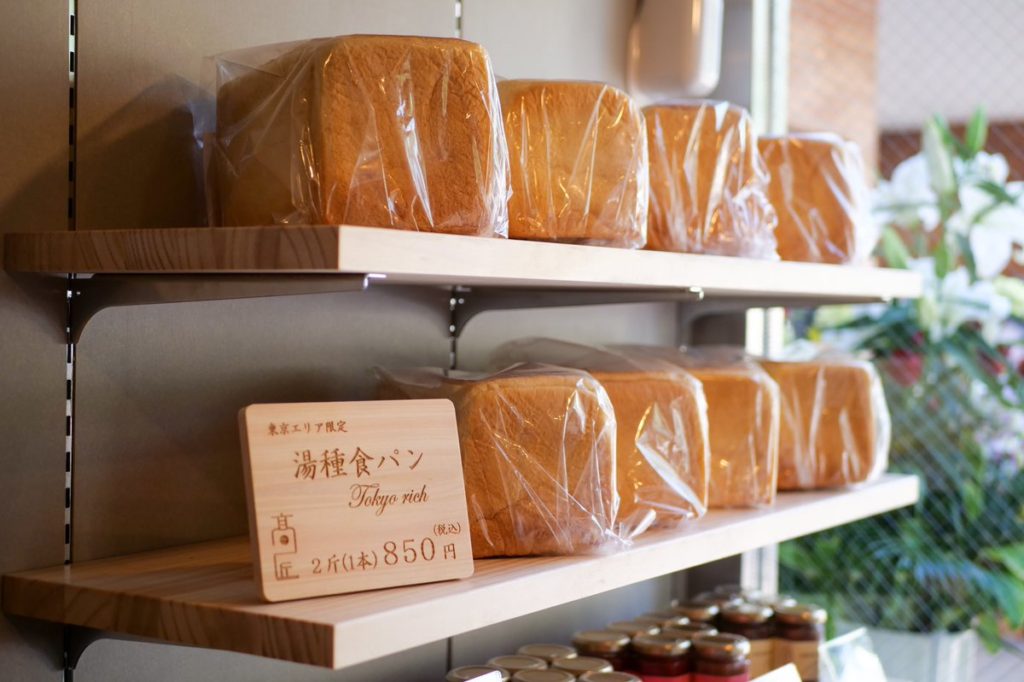 Image credit: @takasho_azn
Each bread loaf retails at ¥850 (~USD8.04) – which sounds pretty pricey until you realise that each loaf weighs approximately 1.2kg, which is about 24 servings. 
Jams and spreads range from ¥600 (~USD5.68) to ¥850 (~USD8.04) each, while a pack of 5 coffee drip bags will set you back by ¥500 (~USD4.73). 
---
Other ATMs repurposed into shops
---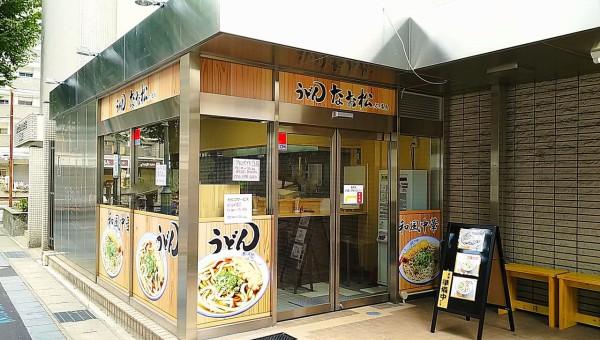 Image credit: @kajyakazuya
As it turns out, TAKASHO is not the first to have thought of repurposing a vacant ATM into a food stall. An ATM located near Fujigaoka Station in Nagoya was remodeled into a small udon shop just last year, in September 2019.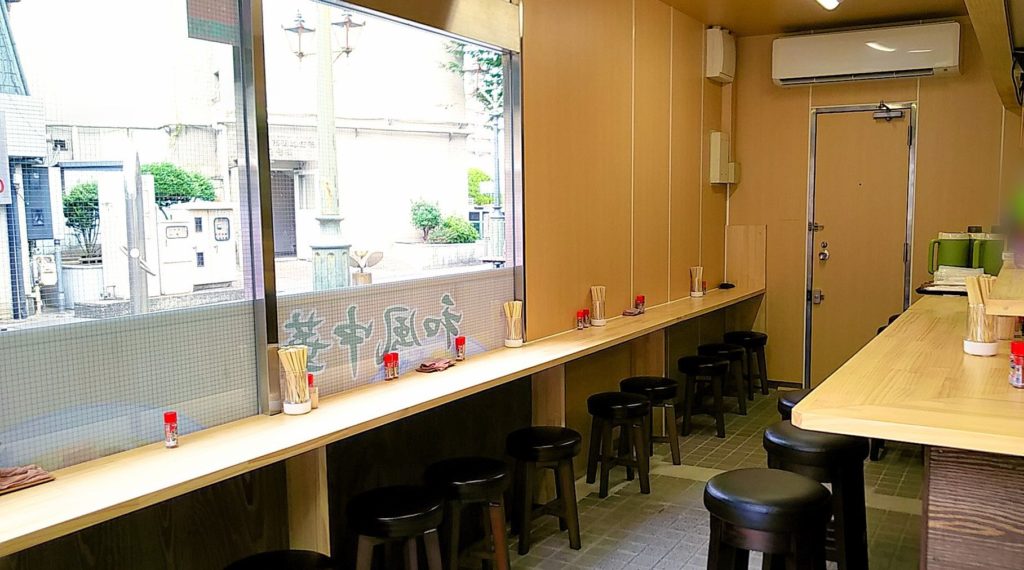 Image credit: Livedoor Blog Shiijya
Thankfully, the udon shop, which goes by the name of Udon Naomatsu, is not nearly as narrow as the TAKASHO branch in Azamino. In fact, the interior is spacious enough to accommodate 18 sit-down customers at any point in time, before social distancing measures kicked in.
---
ATM bakery in Japan
---
Given that similar concepts like stand-up noodle bars – where customers can grab a quick bite while standing – are already ubiquitous in Japan's metropolitan area, we wouldn't be surprised if more vendors or even retail spaces were to follow suit in the future. Here's hoping that more of such hole–in–the–wall shops continue to pop up across Japan. 
TAKASHO Azamino branch
Address: 2-chōme-9-10 Azamino, Aoba-ku, Yokohama, Kanagawa 225-0011, Japan
Opening hours: 10AM-8PM, Daily (Closed irregularly, so check their Twitter account or give them a call before you drop by)
Telephone: 045-511-7123
Website
Check out these articles for more openings in Japan: 
Cover image adapted from: Foursquare and @akira_alfaromen
Get more stories like this!
Drop us your email so you won't miss the latest news.