Ginbis Dream Animal biscuits
---
Japan may be better known for their special edition snacks with unique flavours, but if you've grown up eating Japanese snacks, you'd know that nothing beats the classics. In fact, a Japanese artist loves the old–school Ginbis Dream Animal biscuits so much that they decided to give it a long-overdue facelift. 
---
Ginbis Dream Animal biscuit
---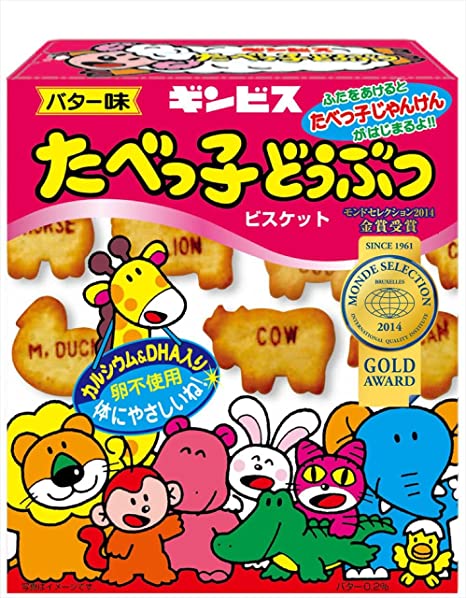 Image credit: Amazon Japan 
Ginbis Dream Animal biscuit, better known as Tabekko Doubutsu (たべっ子どうぶつ) in Japan, is a popular snack loved by children and adults alike. The light buttery biscuits come in the shapes of different animals, each labelled with the animal's corresponding name in English. This helps children pick up new words while they nibble away. 
---
Plain Ginbis biscuits decorated with icing
---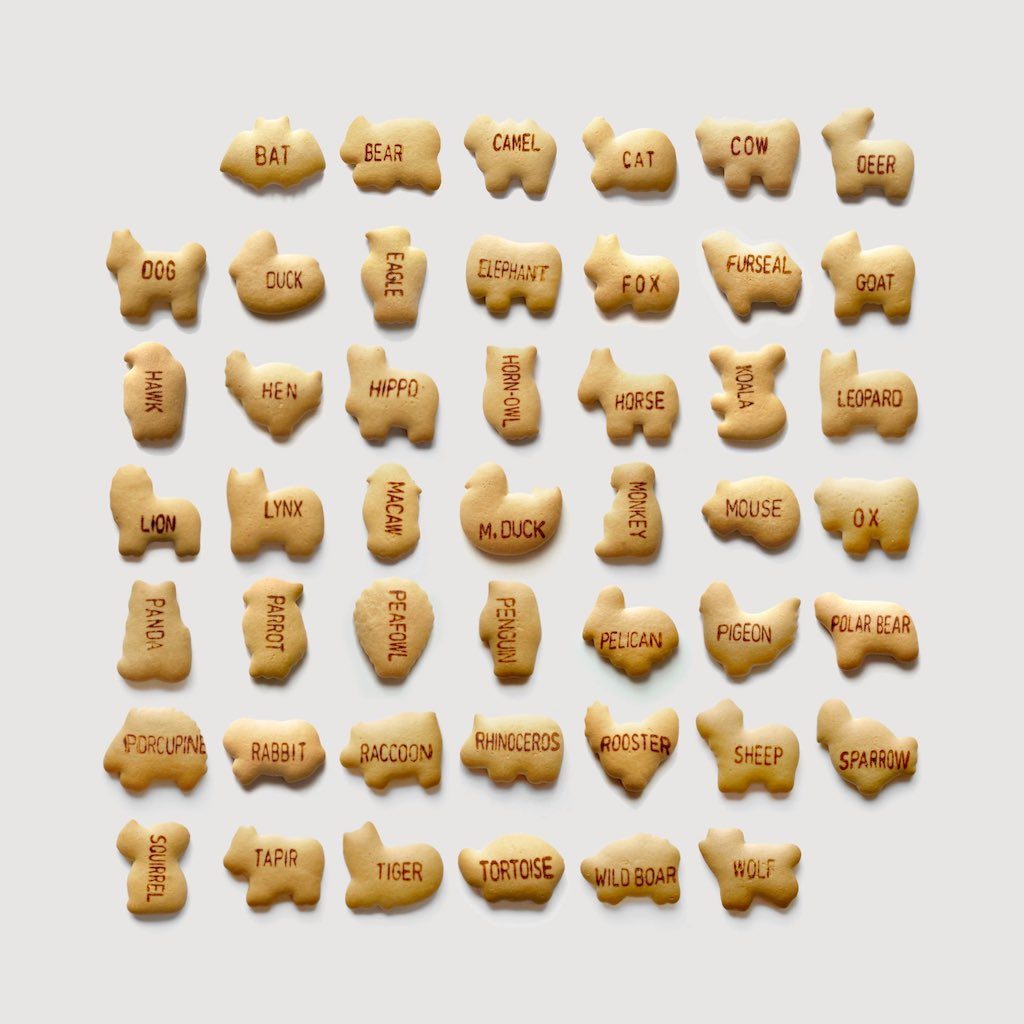 Plain Ginbis cookies 
Image credit: spcookies20
A Japanese user on Twitter, who goes by the name of @spcookies20, recently shared their creation of the zhuzhed–up butter biscuits online.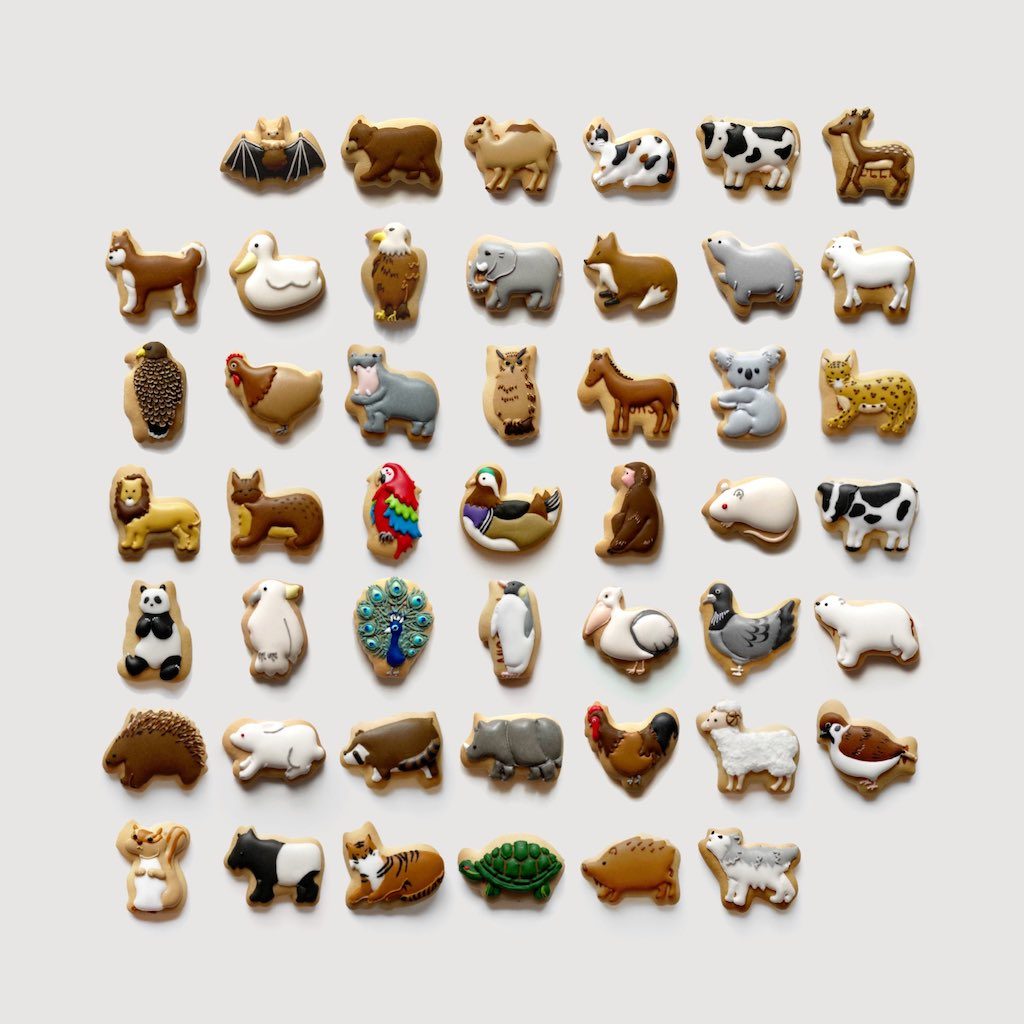 All 47 animal biscuits decorated with icing 
Image credit: spcookies20
User @spcookies20 took the unornamented biscuit bases and brought them to life with colourful icing, transforming the biscuits into intricate animal snacks. Their work has been making the rounds online and has since garnered over 340k retweets.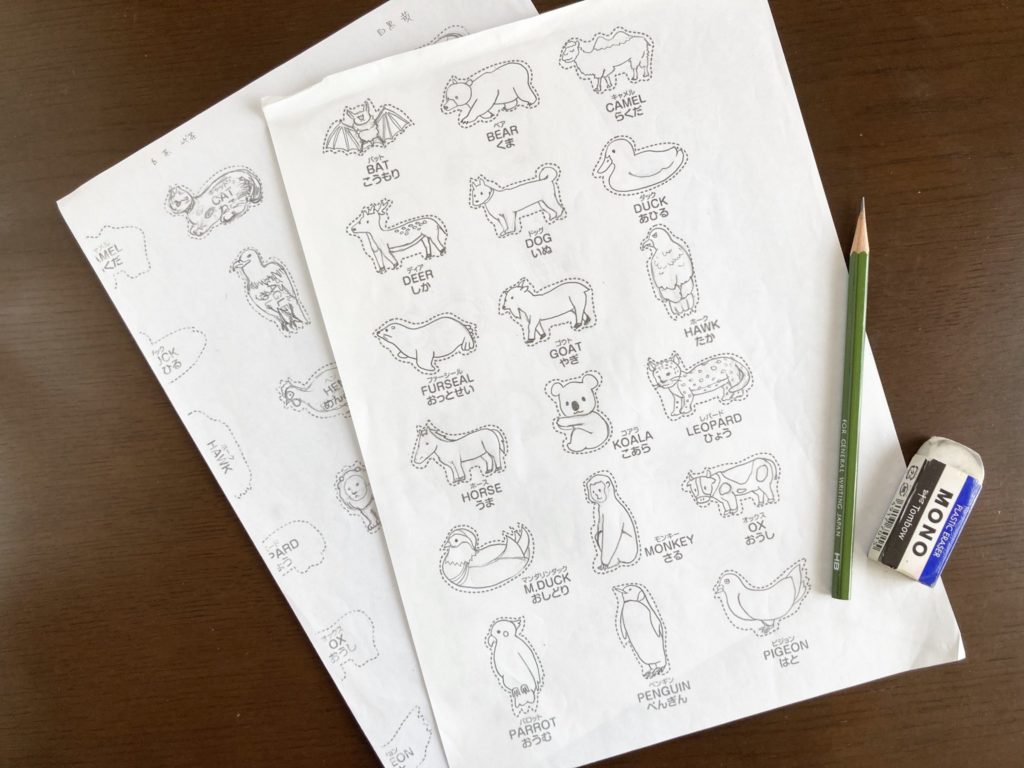 Drafting the designs 
Image credit: spcookies20
According to the user's replies and past posts, the decorations were no easy feat. It took a ton of research, multiple trips to the zoo, and around a month spent on the actual embellishment to get the designs down to a tee. 
---
Where the inspiration came from
---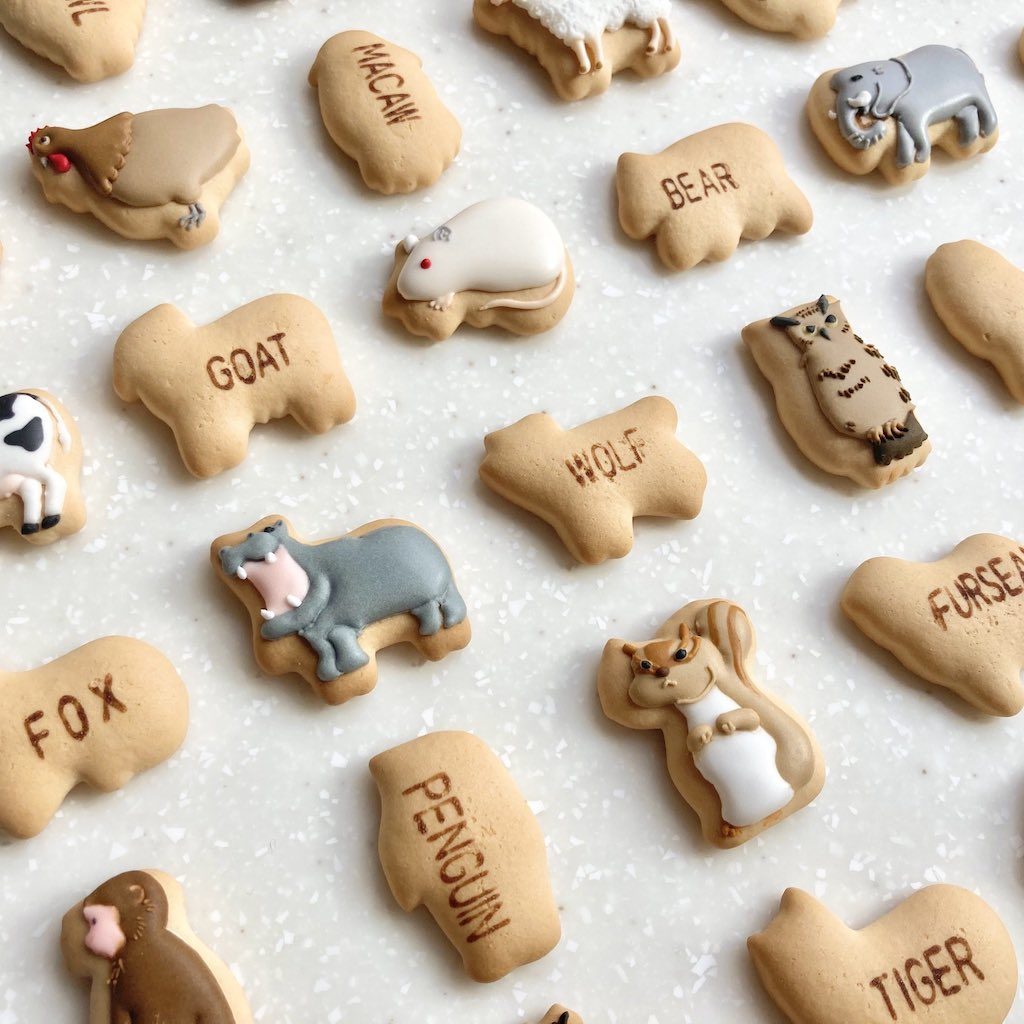 Image credit: spcookies20
The idea first came about from the user's favourite childhood activity. As a child, @spcookies20 would snack on the animal cookies and guess which animal's which based on the shape. However, they would often be left confused as there is only the animal's vague silhouette to clue them in.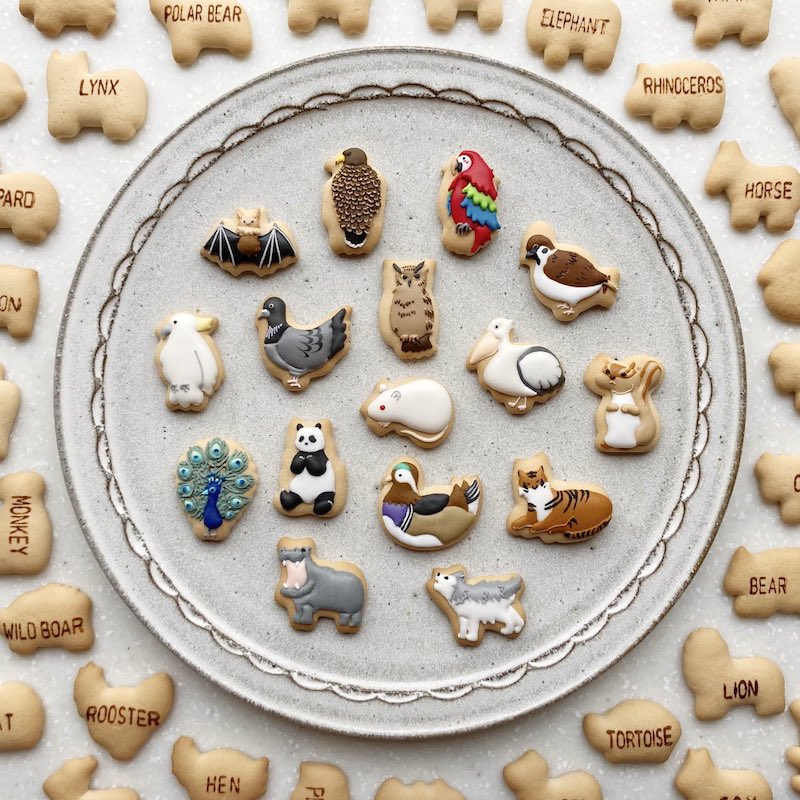 Image credit: spcookies20
Feeling that something was lacking, they decided that visual aid was needed. And so began the painstaking process of decorating the biscuits.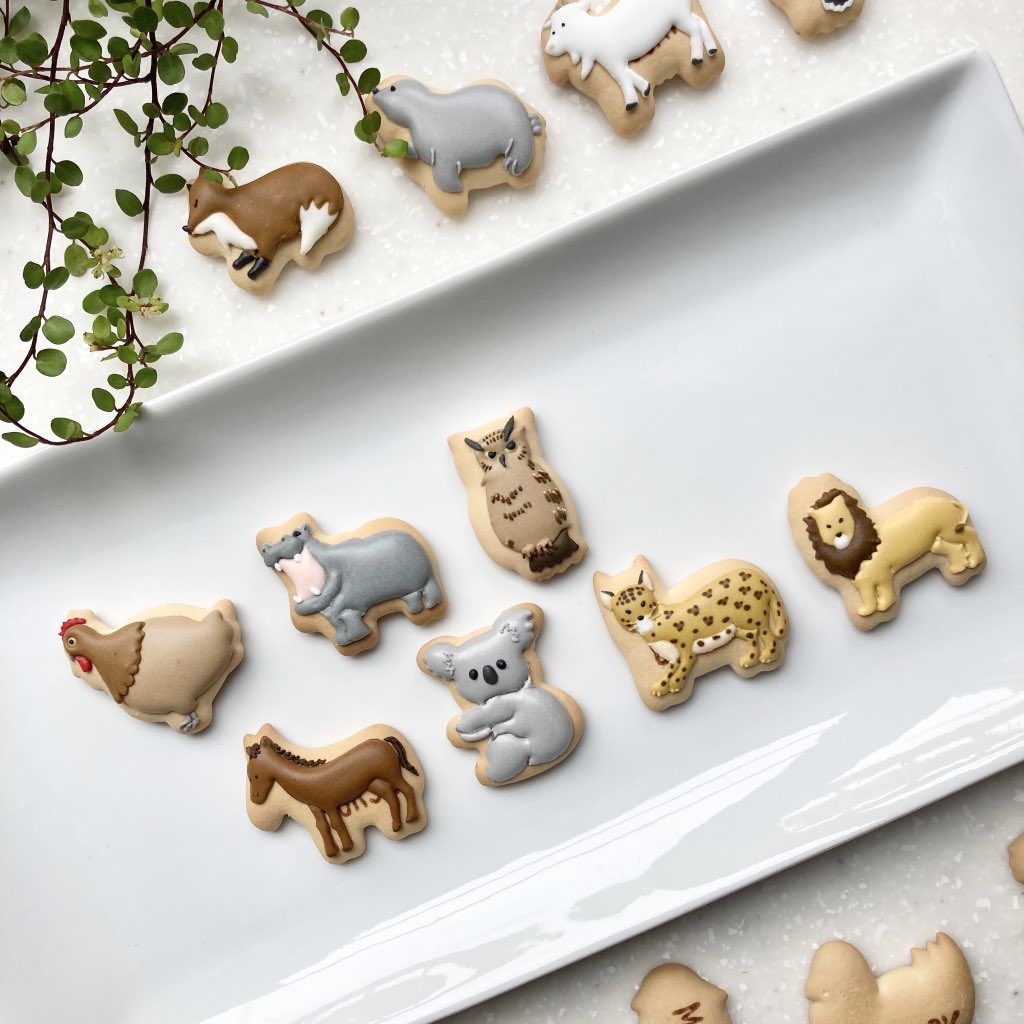 Image credit: spcookies20
Currently, a series of short clips featuring all 47 embellished animal biscuits are available on the Twitter account. Check out the account here.
---
Ginbis Dream Animal biscuits
---
Given that Ginbis has an aquatic version of their popular Dream Animal biscuits, we wouldn't be surprised if user @spcookies20 dives deep into the ocean world next. Keep yourself updated with their masterful creations here. 
For more interesting news, check out these: 
Cover image adapted from (left to right): @spcookies20 and @spcookies20 
Get more stories like this!
Drop us your email so you won't miss the latest news.