Japanese clothing
---
When you think of Japanese lifestyle brand MUJI and their clothes, a few words may come to mind – no-frills, sleek, muted tones, and comfort. Simply put, when it comes to nailing the quintessential MUJI look, you should keep it simple. To help you along, here are 10 ways you can style items to achieve the subtle MUJI Japanese clothing aesthetic that we all know and love.
---
1. Go for a baggy and oversized silhouette
---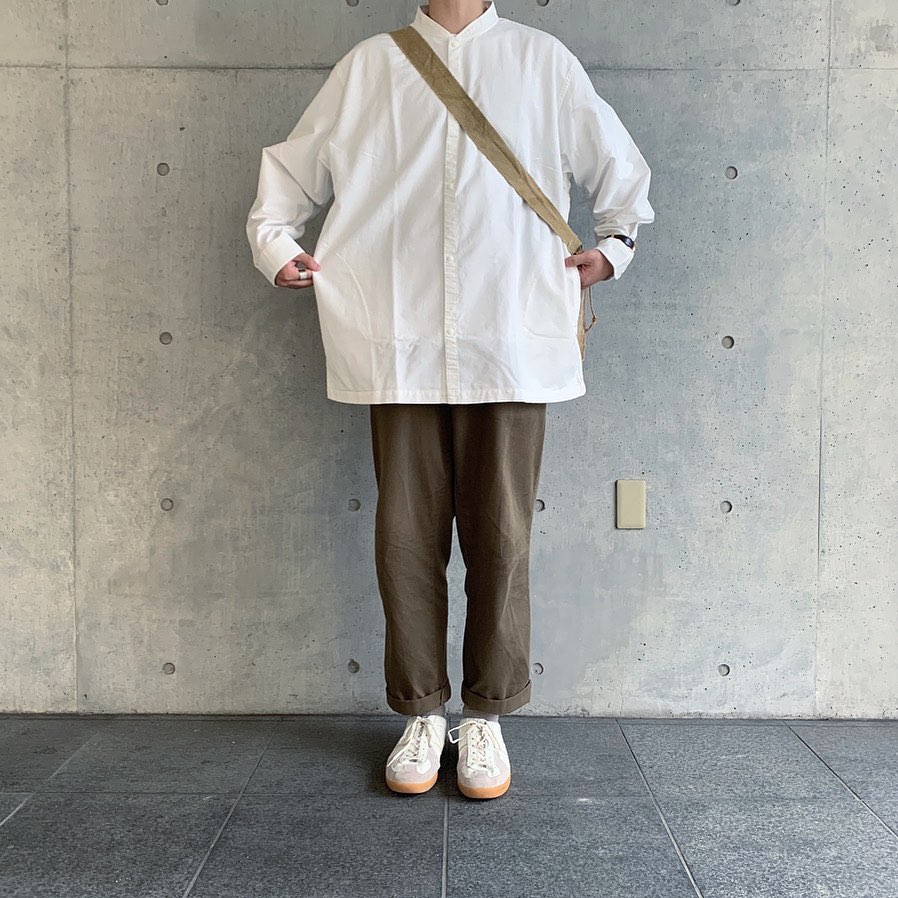 Image credit: @_kidkun_
Finding the perfect fit can be the bane of many people's existence. You finally find the perfect piece but the sleeves run a bit too short, or the pants are just a touch too long. Throw the fitted look out the window and embrace a baggy silhouette in order to avoid this conundrum.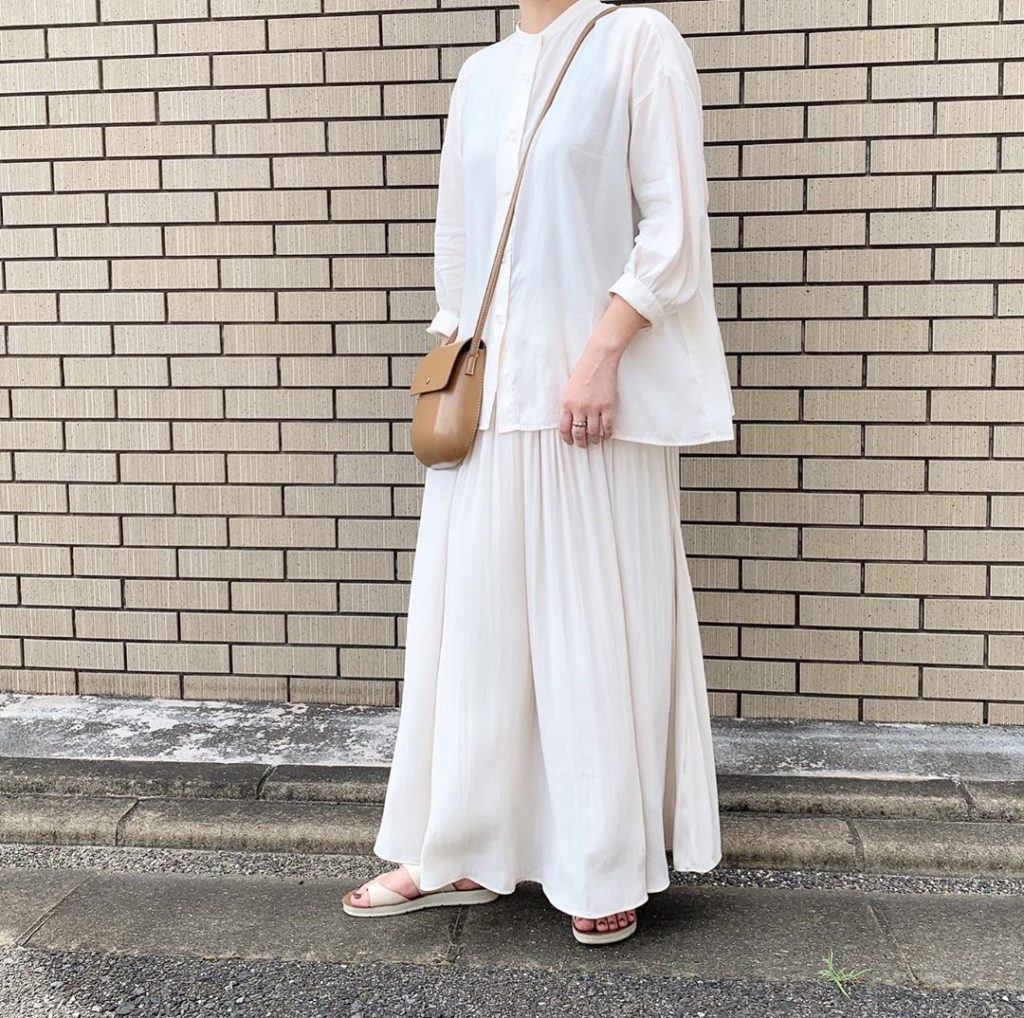 Image credit: @koniminogram
The MUJI look comprises outfits that exude comfort, so size up for a comfortable baggy, oversized fit. Don't be afraid to play around with silhouettes – don shirt dresses or pair a boxy top with soft flowy bottoms.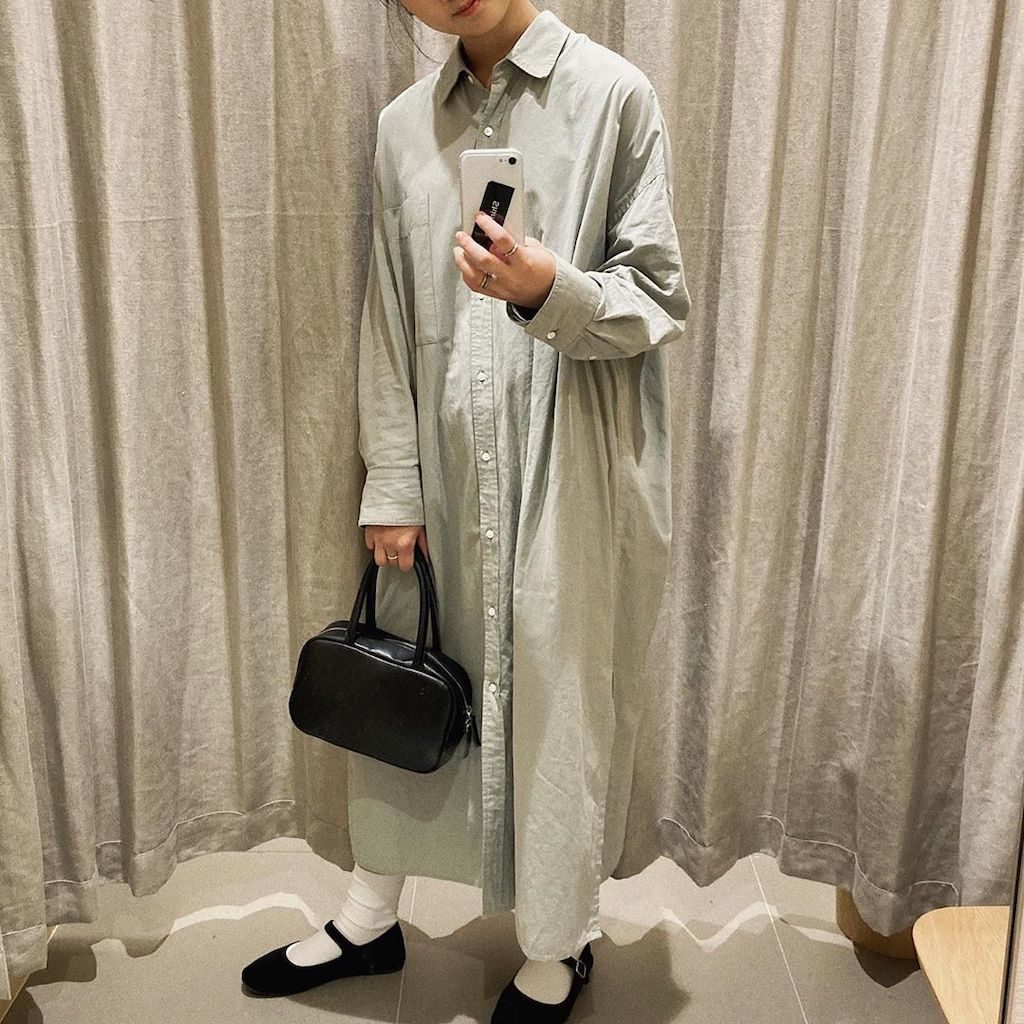 Image credit: @kanade_cham
The best part about a looser fit is that the excess fabric allows for ease of movement, which means you can stay comfortable all day. 
---
2. Opt for wide-leg trousers
---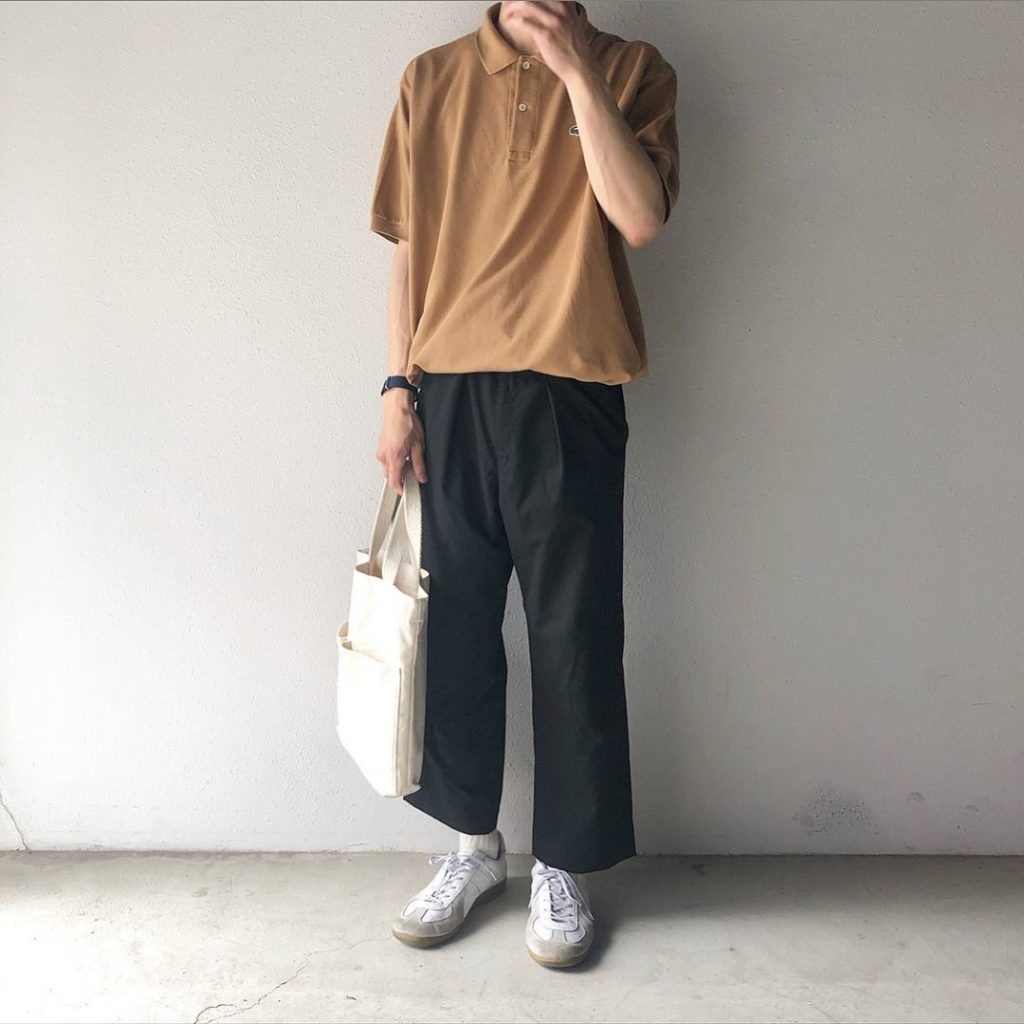 Image credit: @hiyo_101211
Though MUJI is all about simplicity, that doesn't mean you can hastily slap muted pieces together and call it a day. Trousers make up half your outfit, so how you wear them can make or break your look.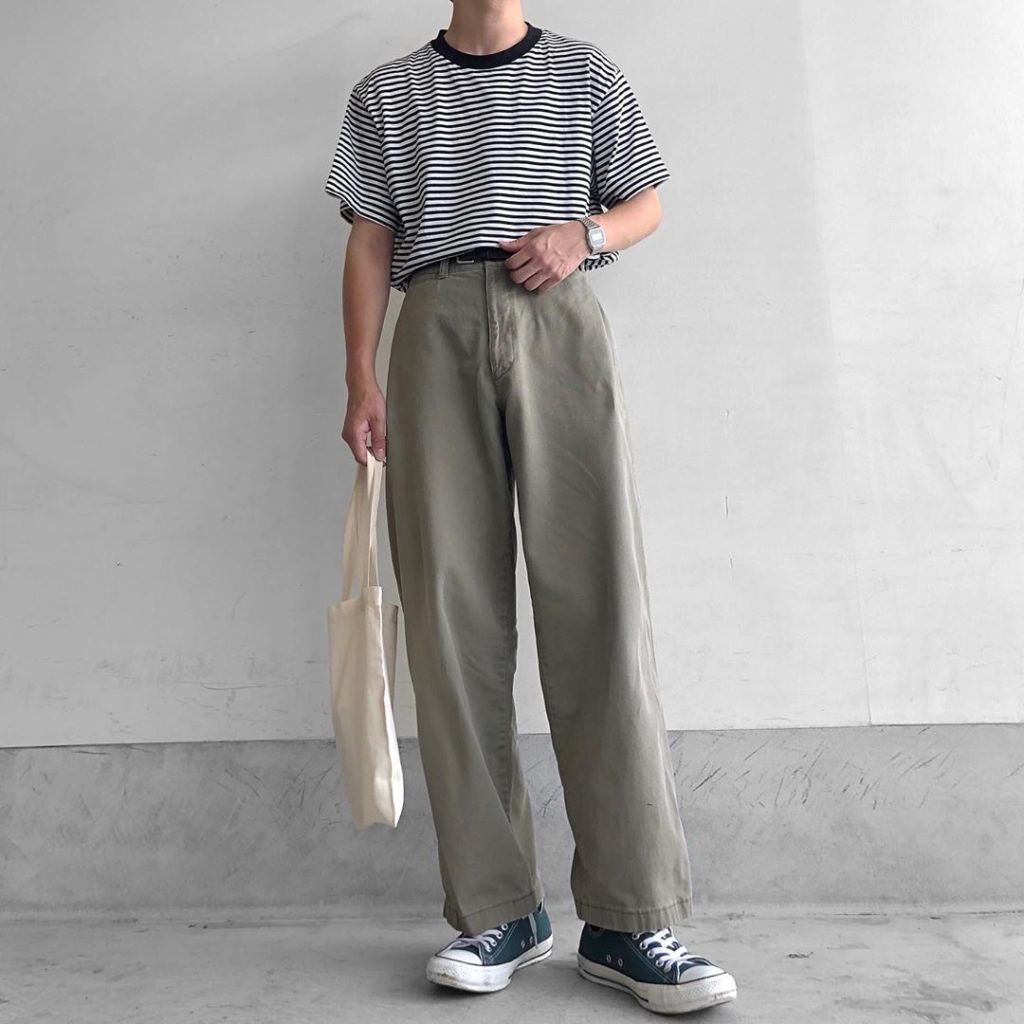 Image credit: @marron_888
In general, opt for relaxed, loose-fitting trousers that can bring out a laid-back and casual chic feel.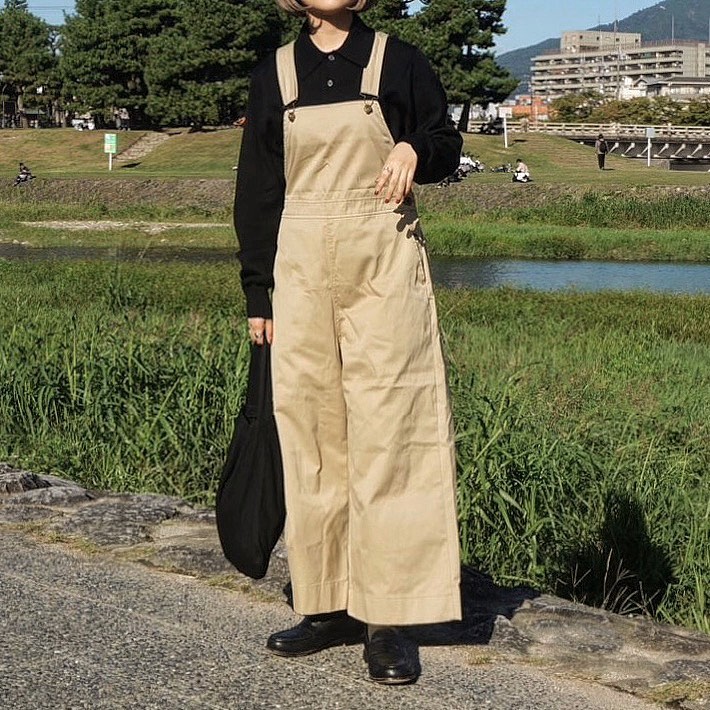 Image credit: @_____an.10
Another tip is to vary the way you style bottoms. To accentuate your waist, wear a pair of high-waisted wide-leg pants with your shirt tucked in. Alternatively, go for wide-leg overalls in neutral colours to inject fun and personality. 
---
3. Neutral & muted colours
---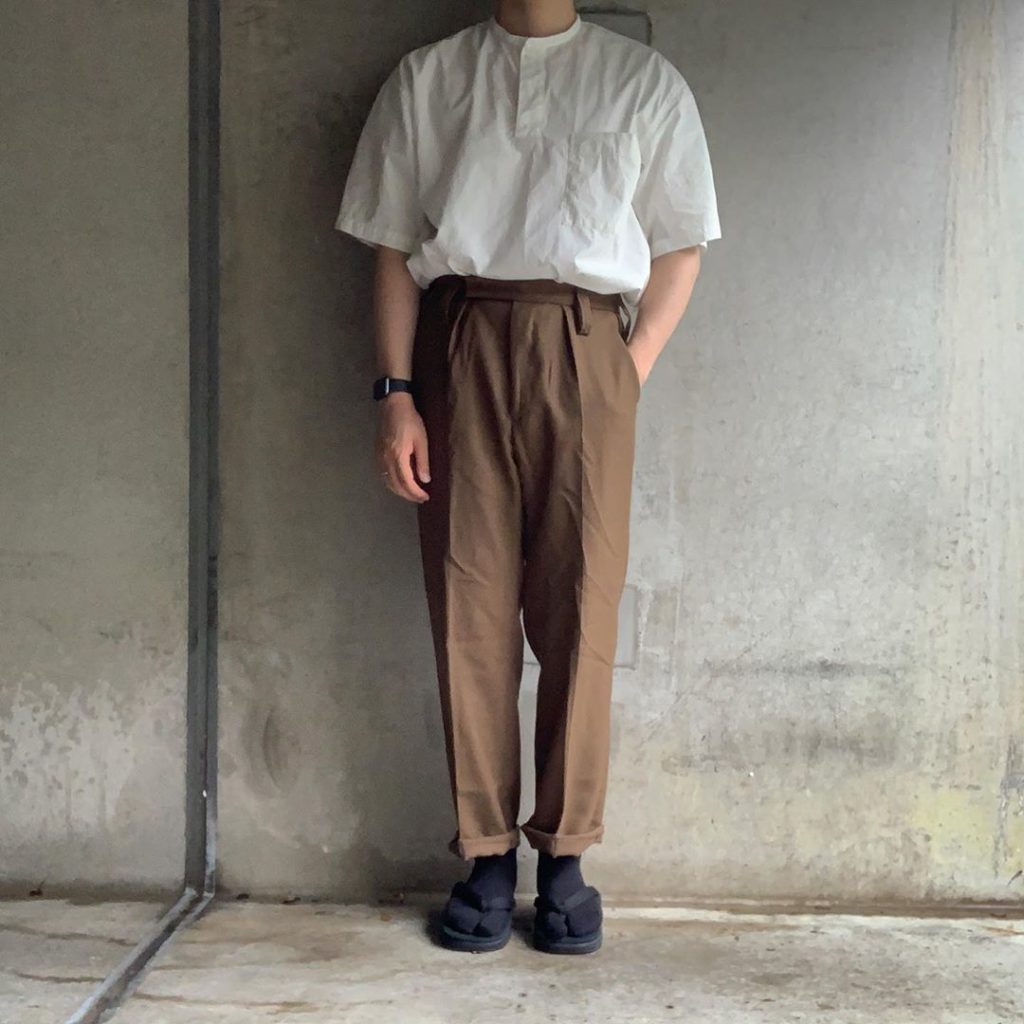 Image credit: @suke_kon
The MUJI style is all about steering away from loud prints, towards neutral and muted colours suitable for everyday wear.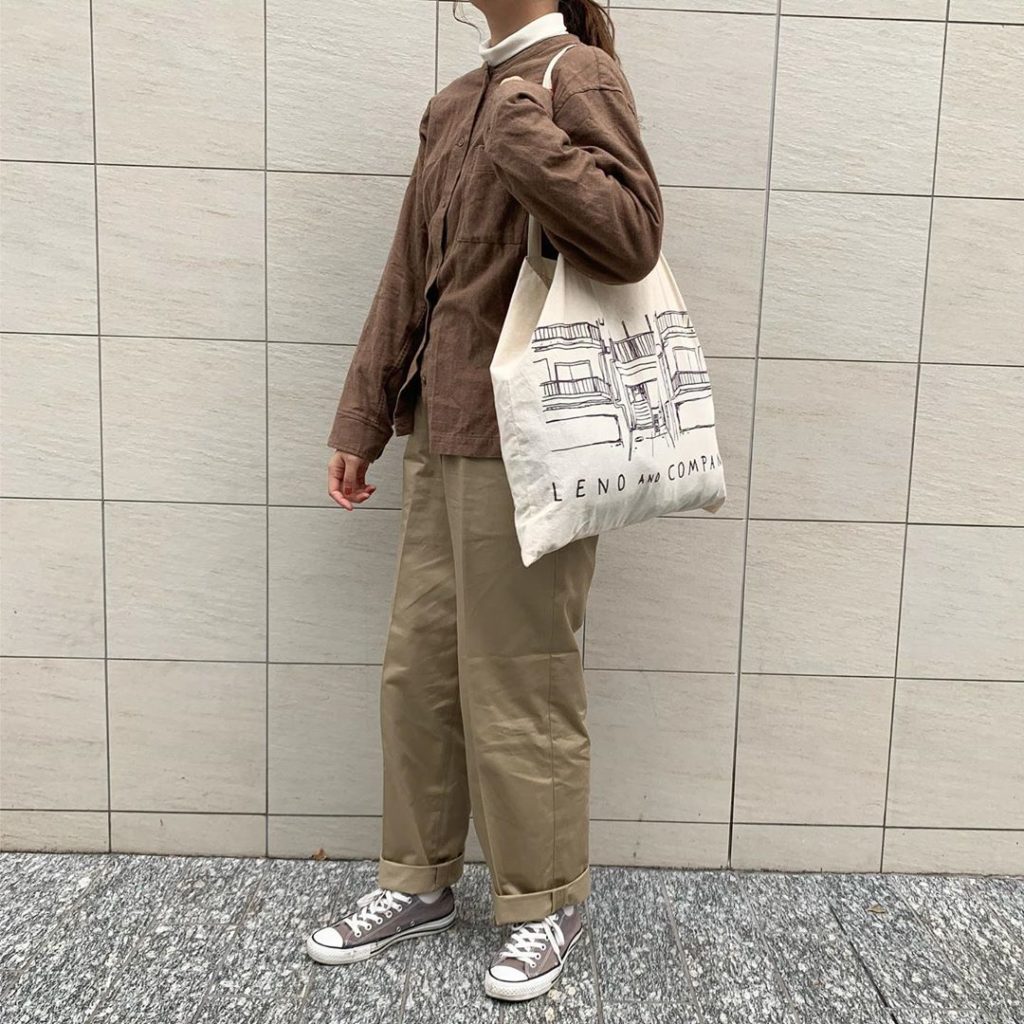 Image credit: @flower_530
Apparels in subdued cool colours like blues, greens, and grays are suitable for those who want to venture beyond neutral shades. For a pop of colour and warmth, creamy colours like yellows and beige are great starting points.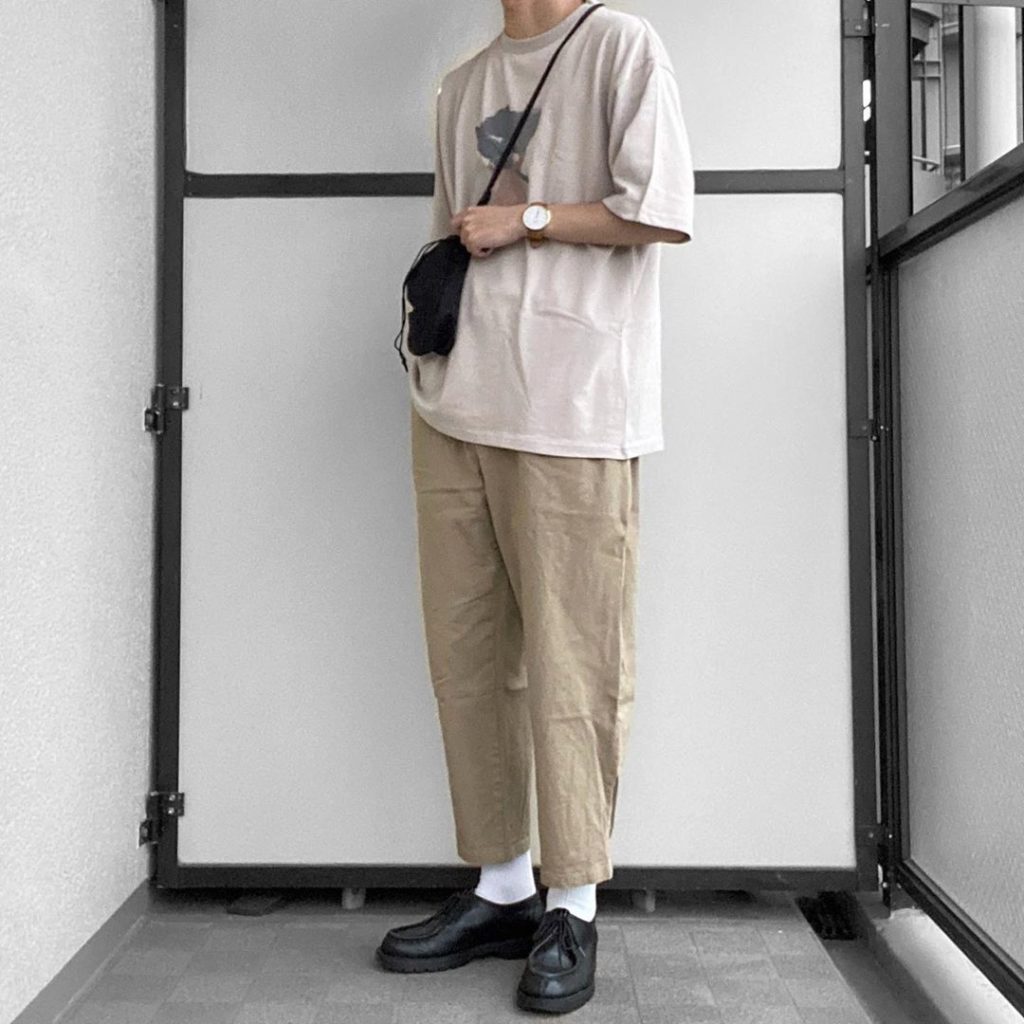 Image credit: @_____8nnu___
Plain basic t-shirts and flannel in these muted shades are versatile pieces that can go with almost anything and everything. 
---
4. Plaids & stripes
---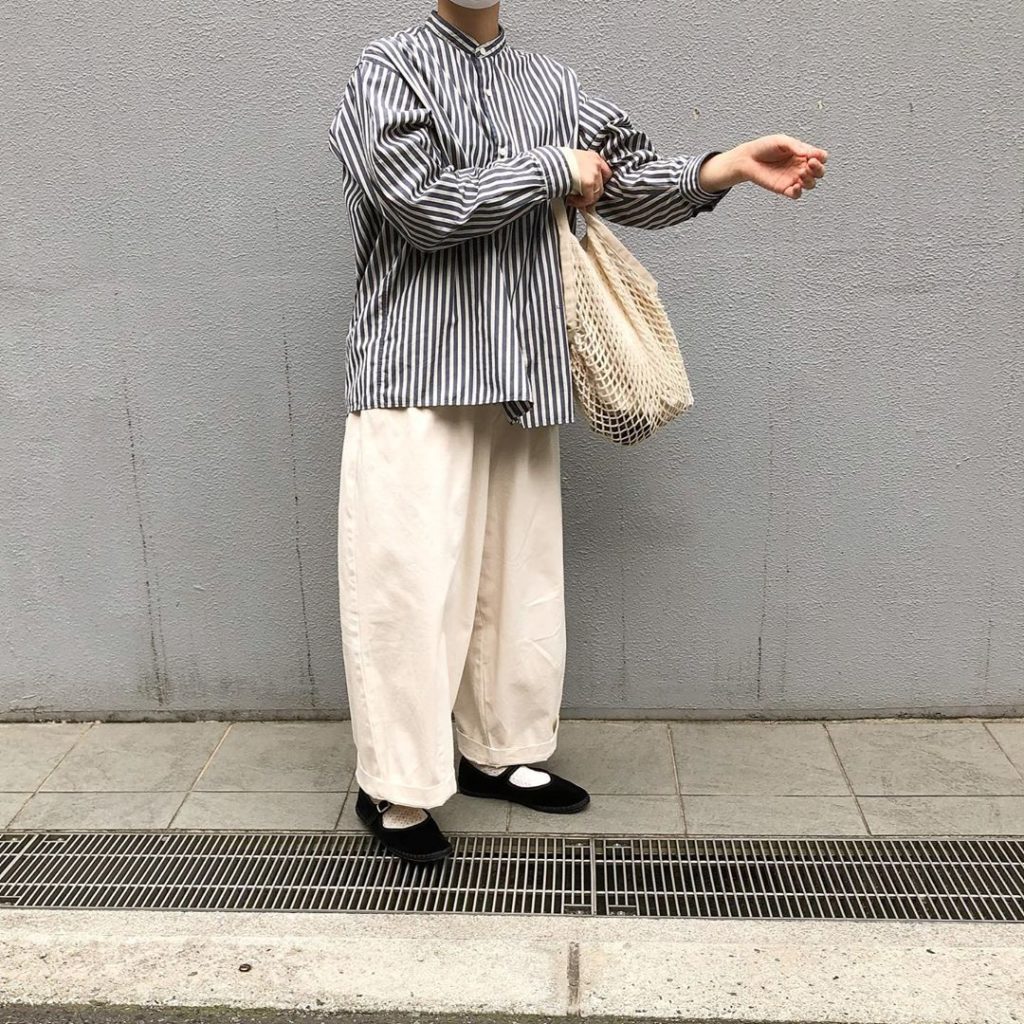 Image credit: @t_meif
A minimalist style can be best described as no-frills, but that doesn't mean that you have to cut patterns and prints out of your life completely.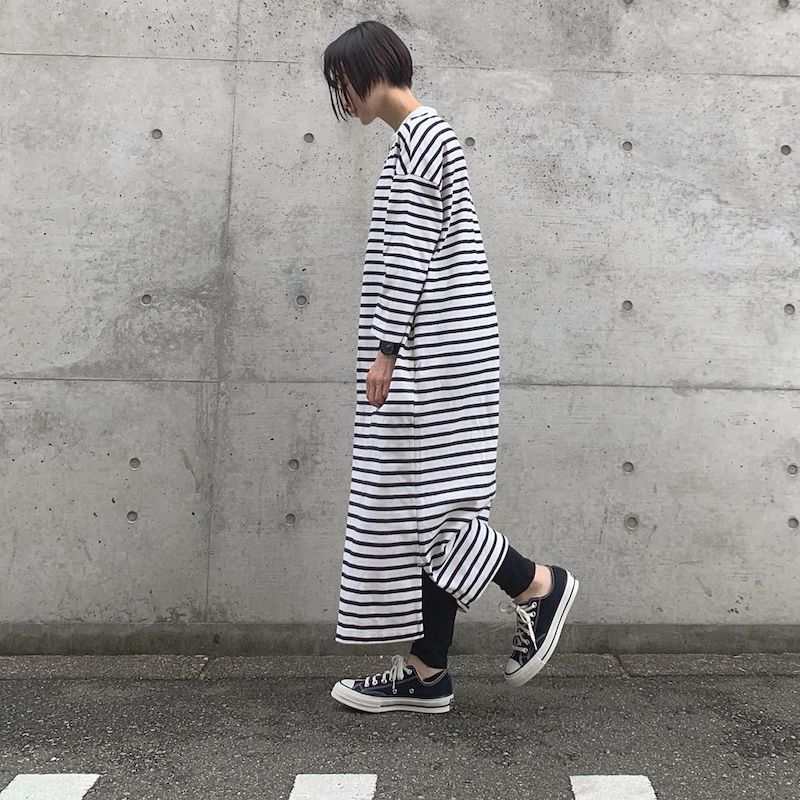 Image credit: @mmn___hs
Simple patterns like plaid, gingham, houndstooth, and stripes are a great way to incorporate prints into your outfit without running the risk of looking too "loud".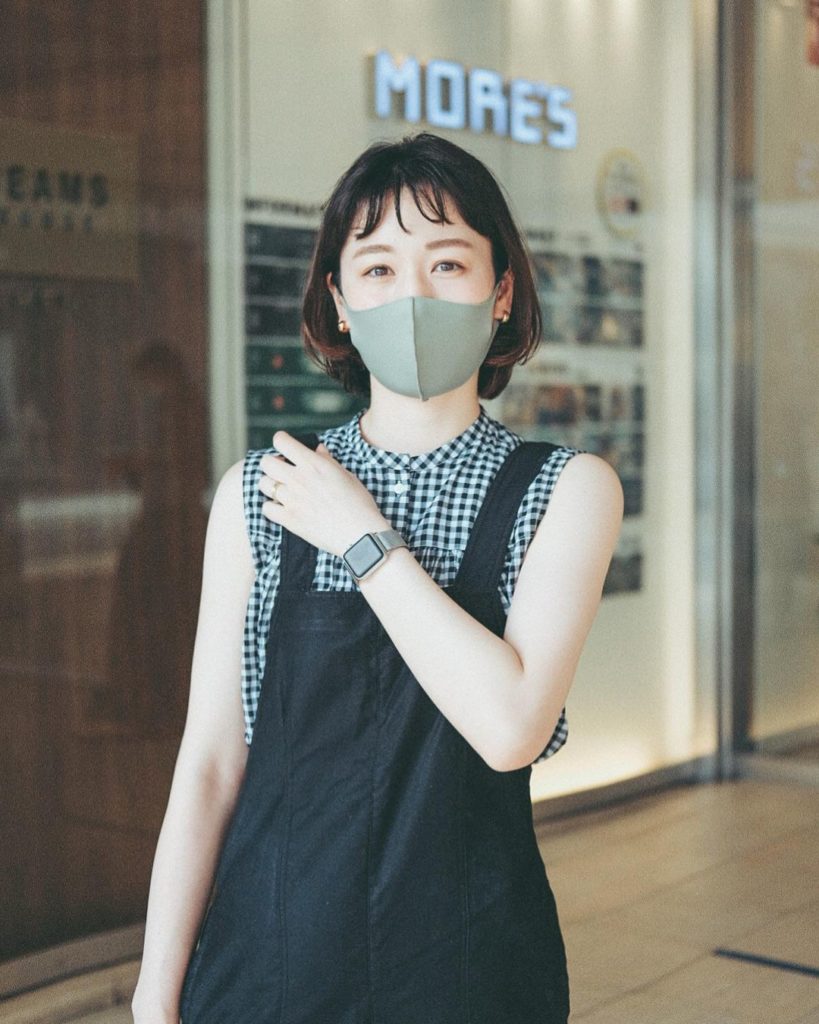 Image credit: @35nnnnnn
Pair your striped top with neutral-coloured trousers, or swop it out for a pair of simple black overalls if you are feeling adventurous. 
---
5. Look out for MUJI-esque fabric
---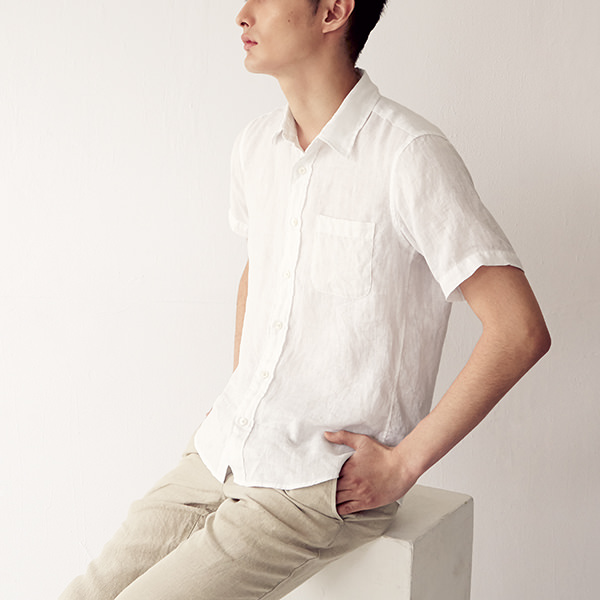 White linen shirt
Image credit: MUJI
According to the brand, the clothes you wear should be comfortable enough for daily wear and durable enough to last you a long time.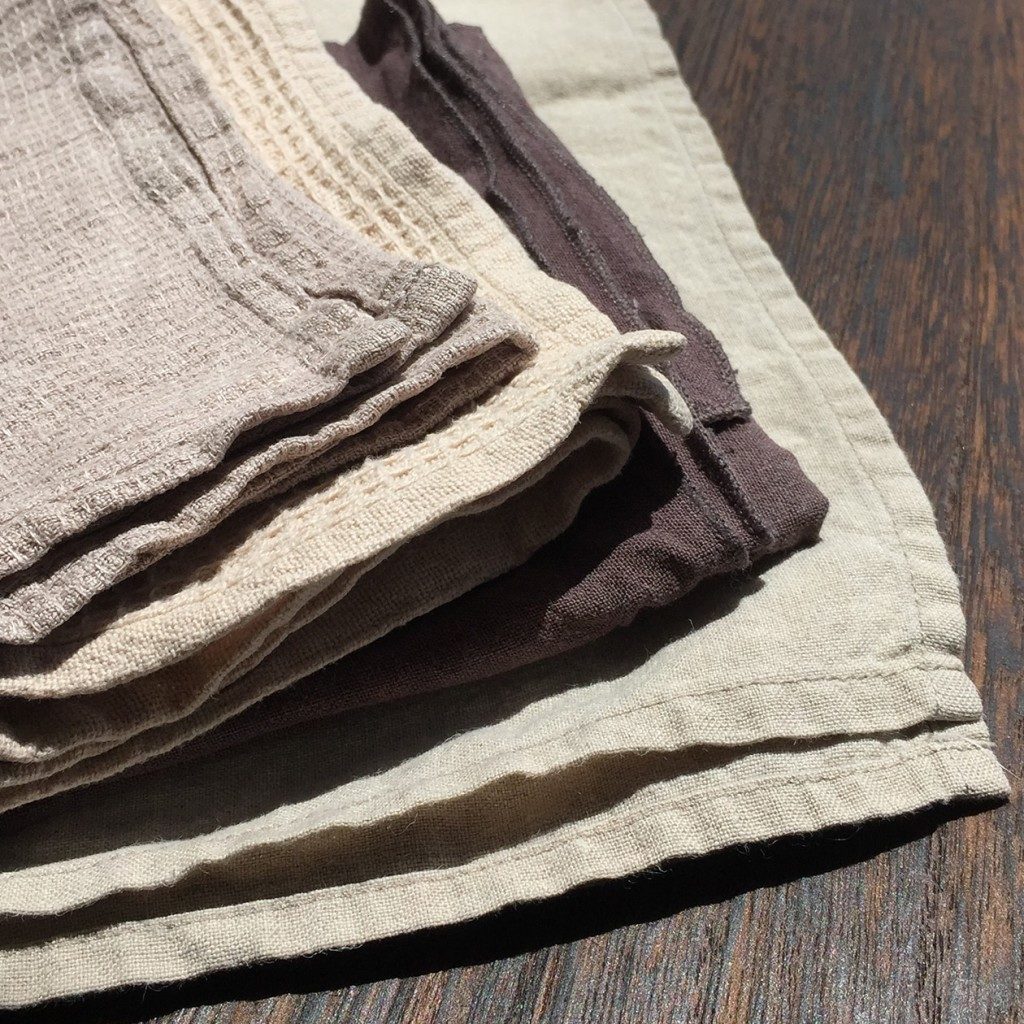 Hemp cloth
Image credit: MUJI
When purchasing apparel, look out for textiles that are characteristically MUJI. Linen, unbleached cotton, hemp, canvas, corduroy, and denim in dark washes are just some of the types of fabric you can keep a lookout for.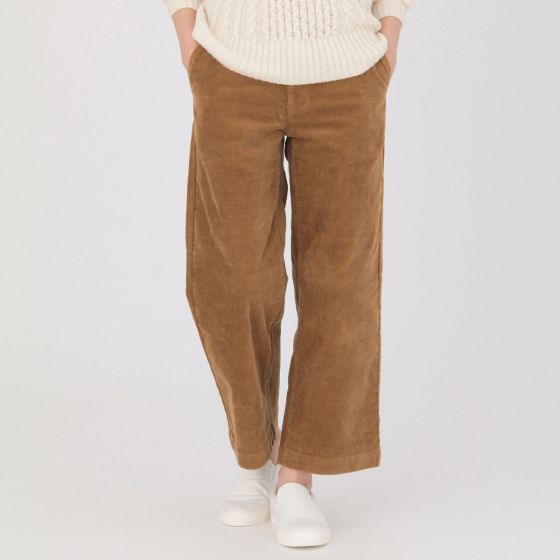 Corduroy pants
Image credit: MUJI U.S.A.
For those living in a tropical climate, linen, hemp, and unbleached cotton are ideal for daily wear. Besides feeling soft to the touch, unbleached cotton is lightweight and breathable. Linen dries pretty quickly, while hemp grows softer with each wear and has antimicrobial properties, making it perfect for staying hygienic in humid environments. 
For a bit more structure and a touch of texture, go for corduroy or denim pieces on chillier days.    
---
6. Layer up to add texture
---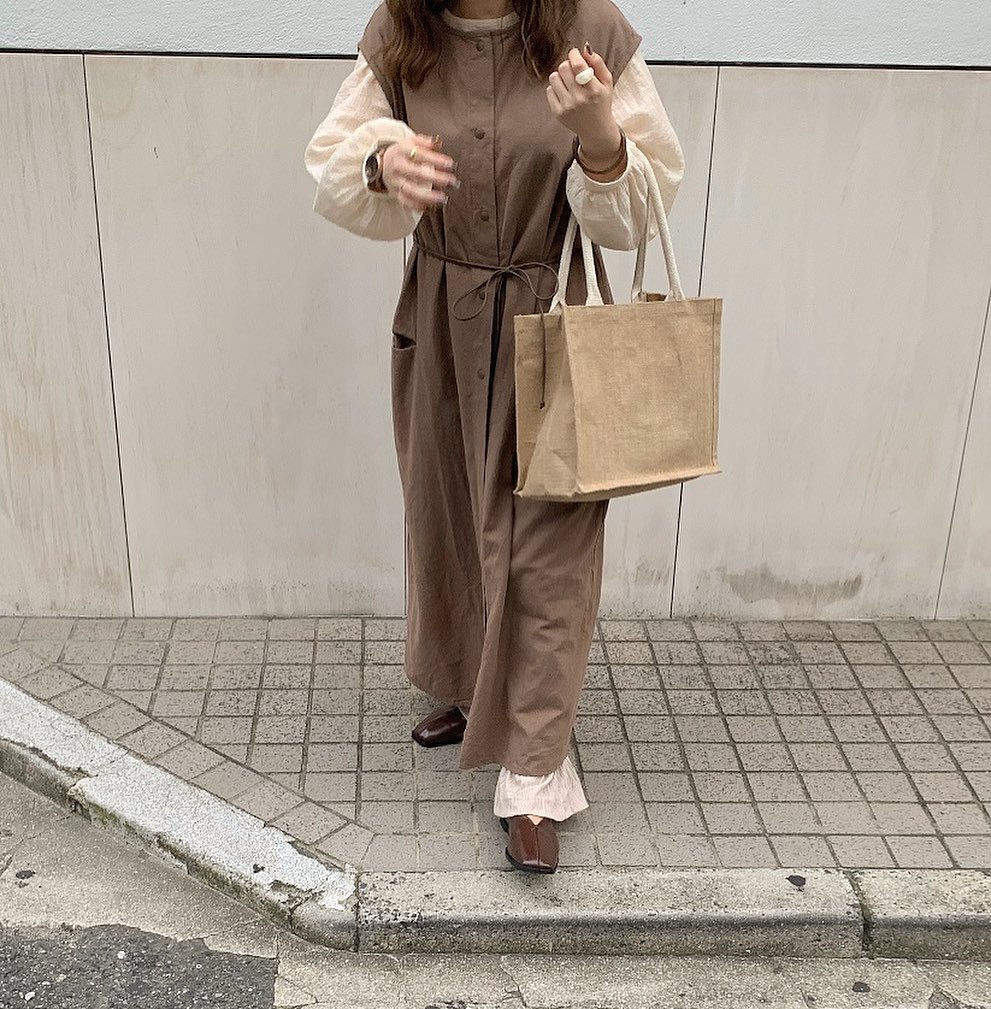 Image credit: @mu___chiii
A plain old shirt with a pair of monochromatic pants is bound to get old eventually, so be sure to introduce interesting textures and elements to your outfit by layering up.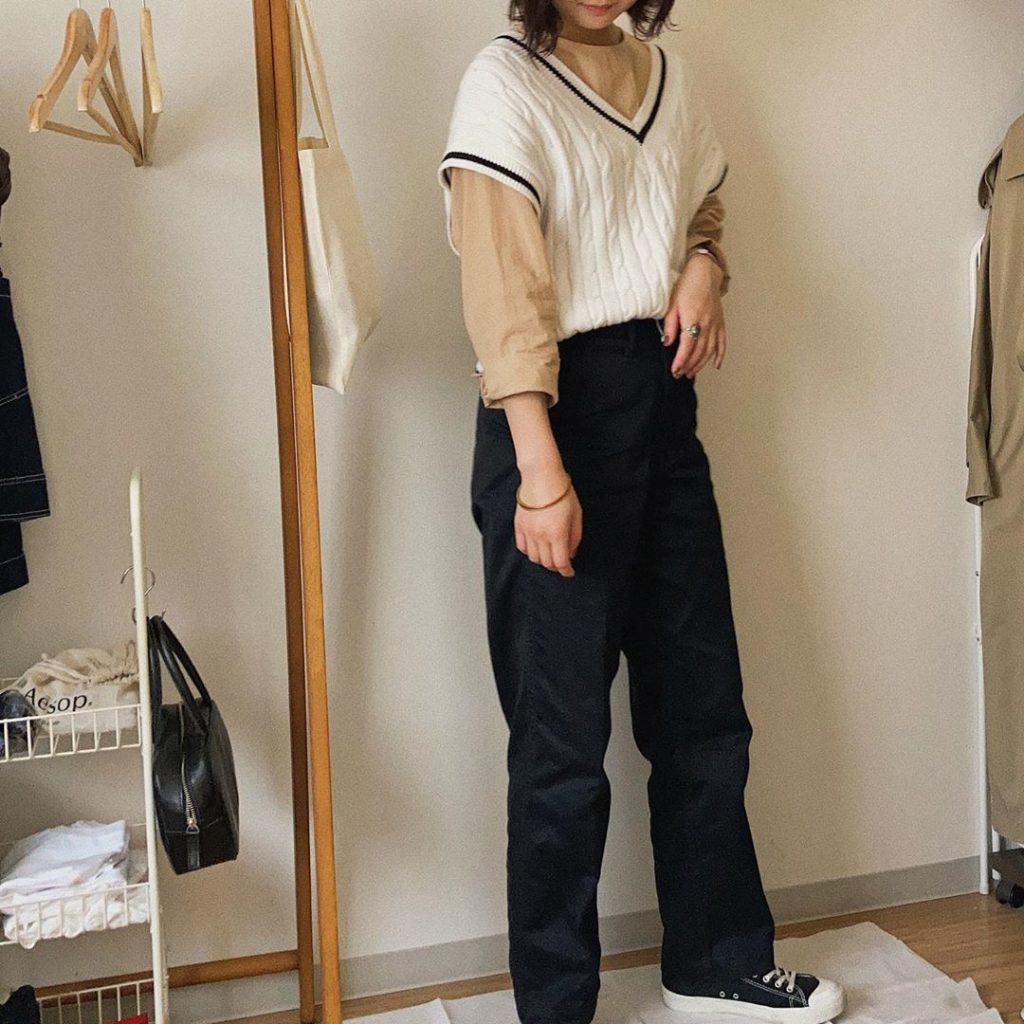 Image credit: @kanade_charm
Wearing a beige chiffon top with balloon sleeves underneath a dress is a simple but effective way to add subtle flair to your outfit. You can also elevate your look by contrasting a plain tee with a textured knitted vest.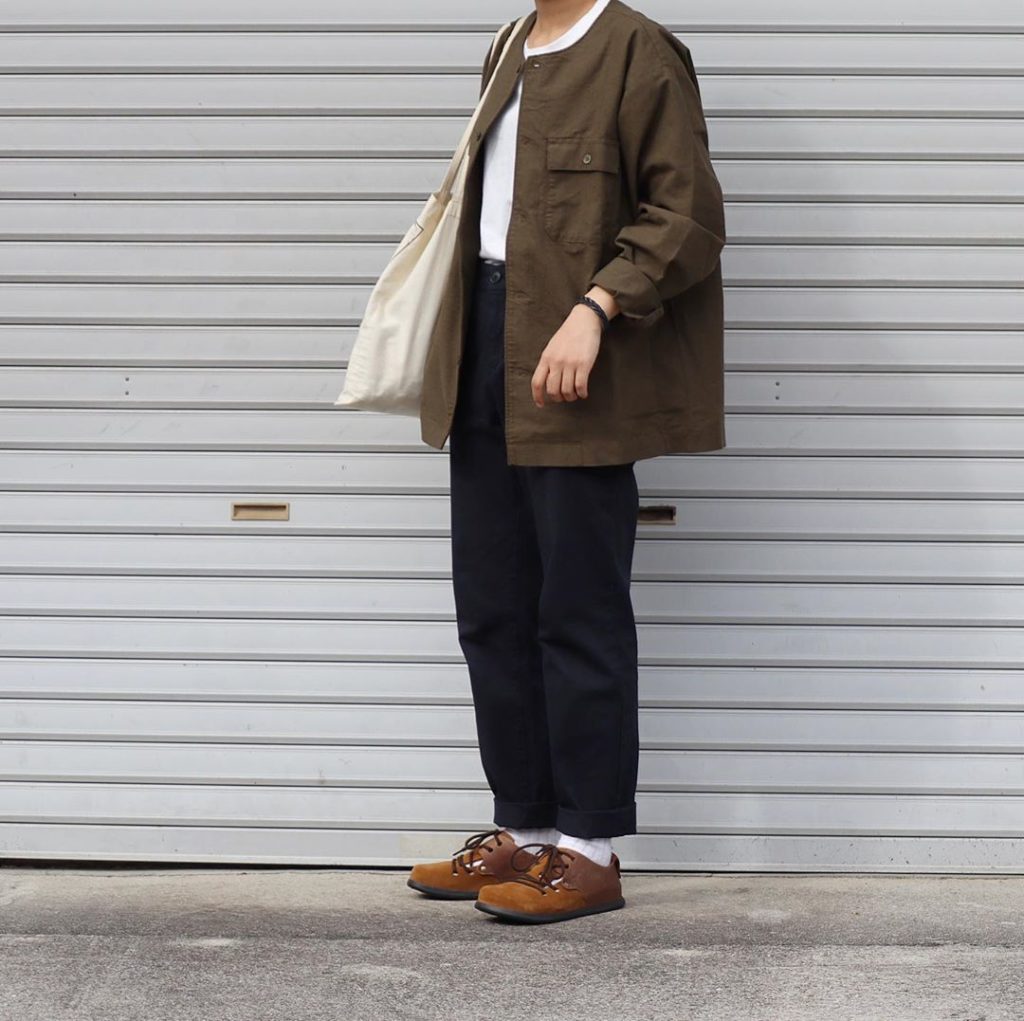 Image credit: @tmy___3
Outerwear also offers endless styling possibilities that can add a twist to your pared-down minimalist look. Try layering an anorak over a plain white T-shirt tucked into high-waisted dark wash jeans.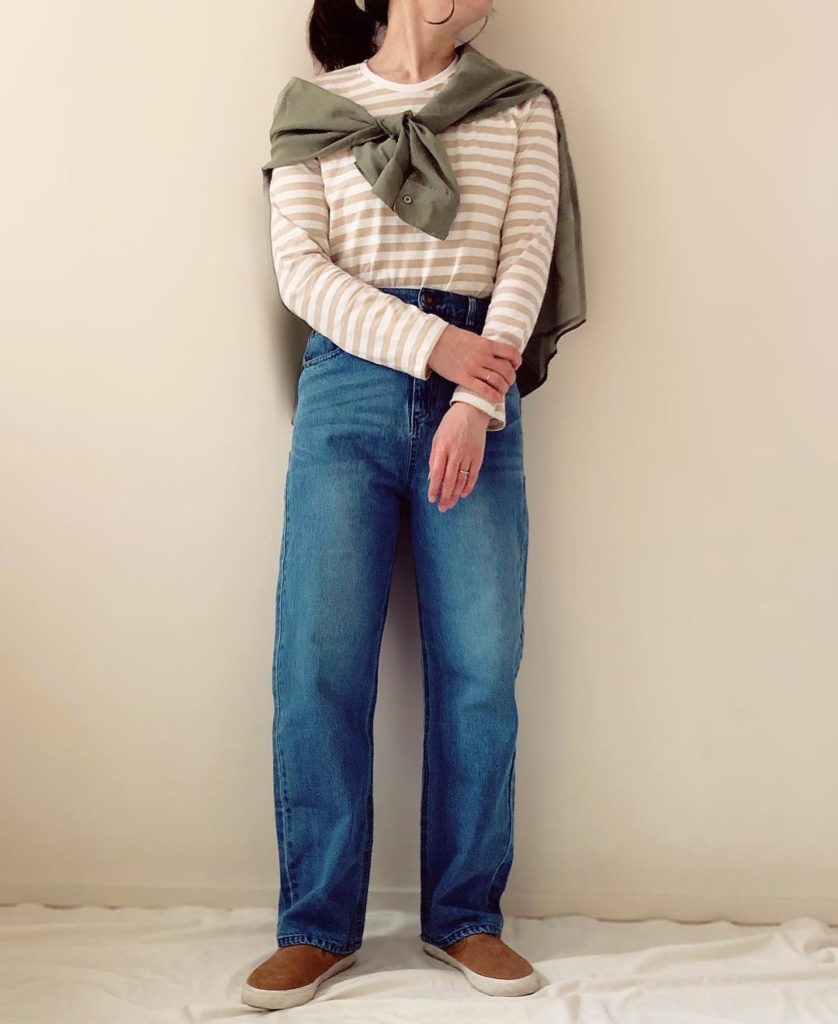 Image credit: @m.po_m.po25
Alternatively, put a casual spin on your get-up by draping a cardigan around your shoulders. You can swop the cardigan out for a lightweight windbreaker or even a linen dress shirt if the weather's too warm for something knitted.
---
7. Stick to comfortable and versatile shoes with simple designs
---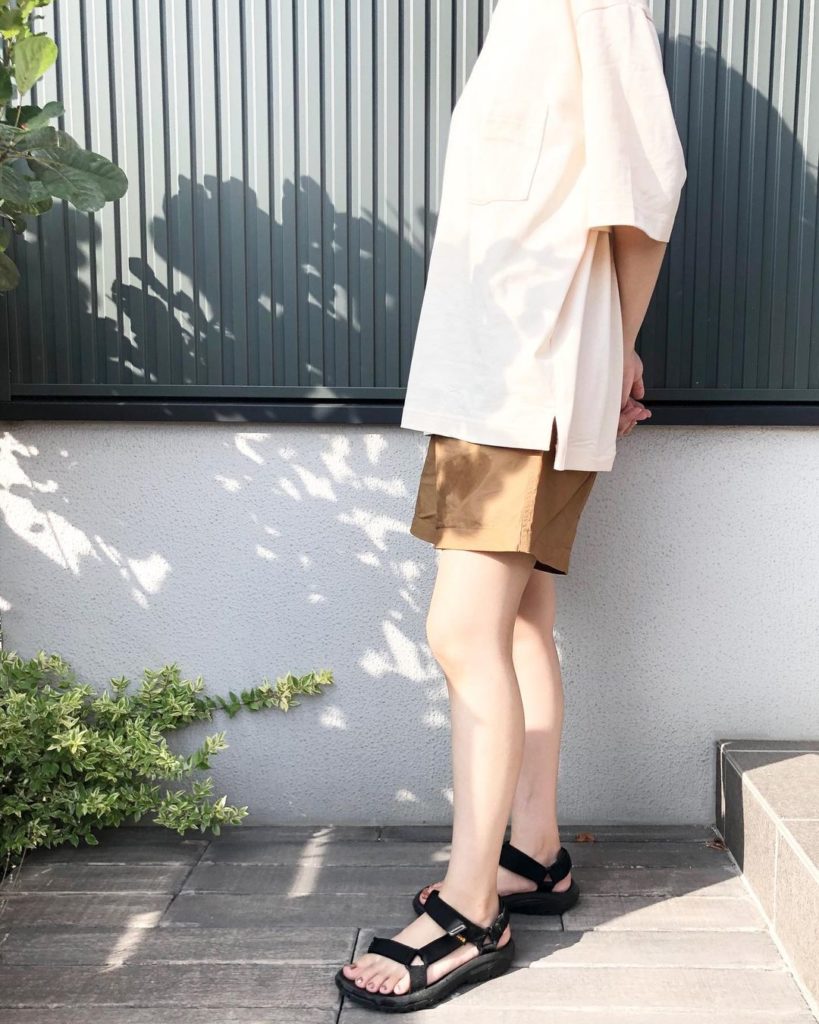 Image credit: @y___th.oak4
It can be hard to sift through the variety of shoes available on the market, but one hard-and-fast rule is to stick to comfortable yet versatile footwear that can go with most pieces in your wardrobe.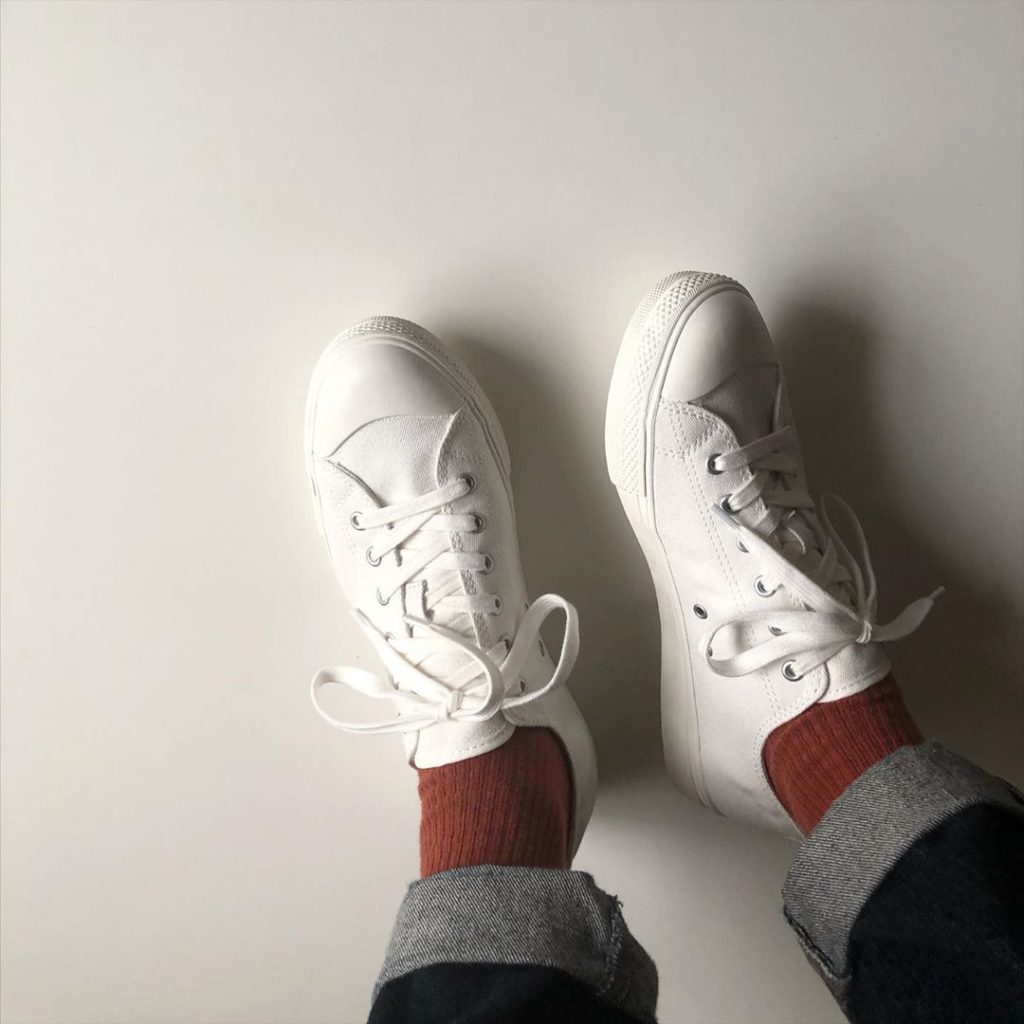 Image credit: @chuncoroz
For starters, pick a sturdy pair of canvas sneakers in white or cream. These will tide you through most of the year and can be easily paired with colourful socks to jazz up your look.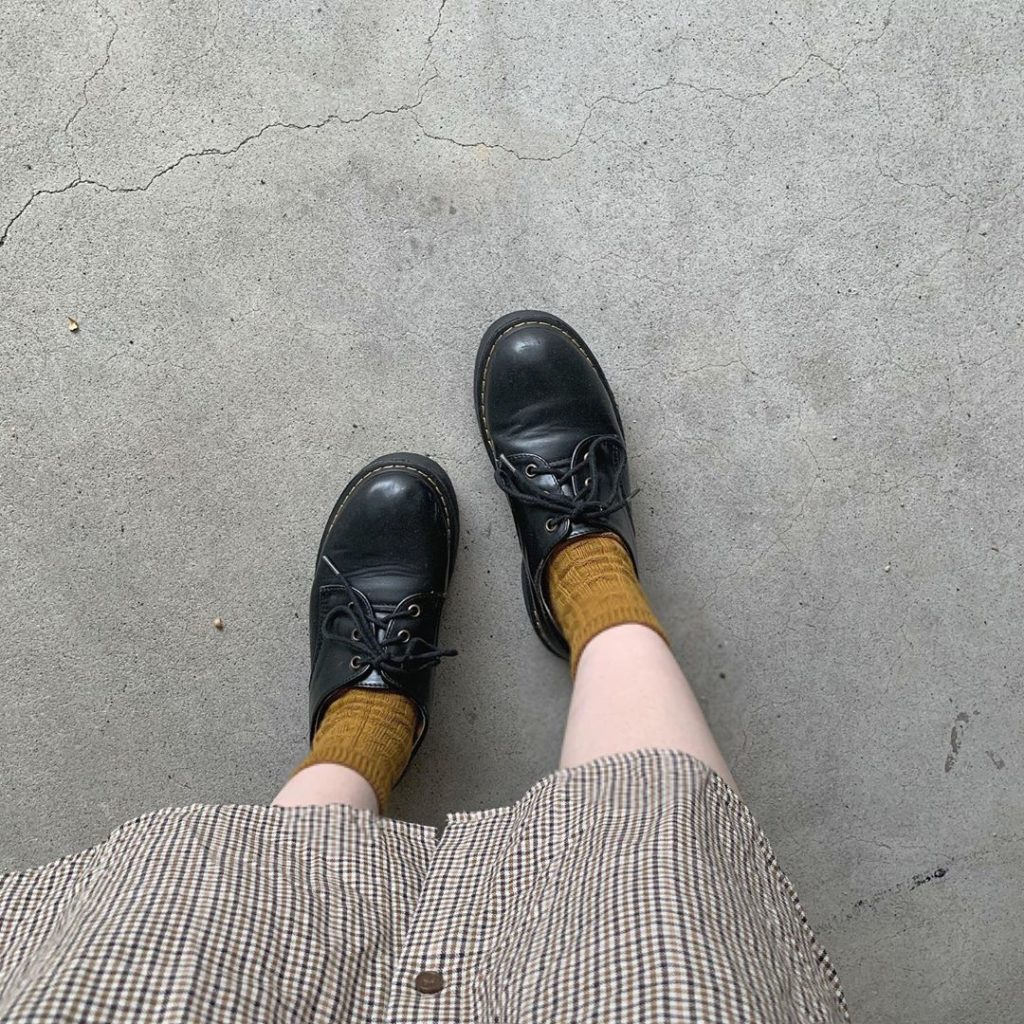 Image credit: @lgmyuu_29
Basic brown or black low-cut boots are also practical choices as they complement smart casual looks without looking too formal or stuffy. 
---
8. Socks, socks, and socks
---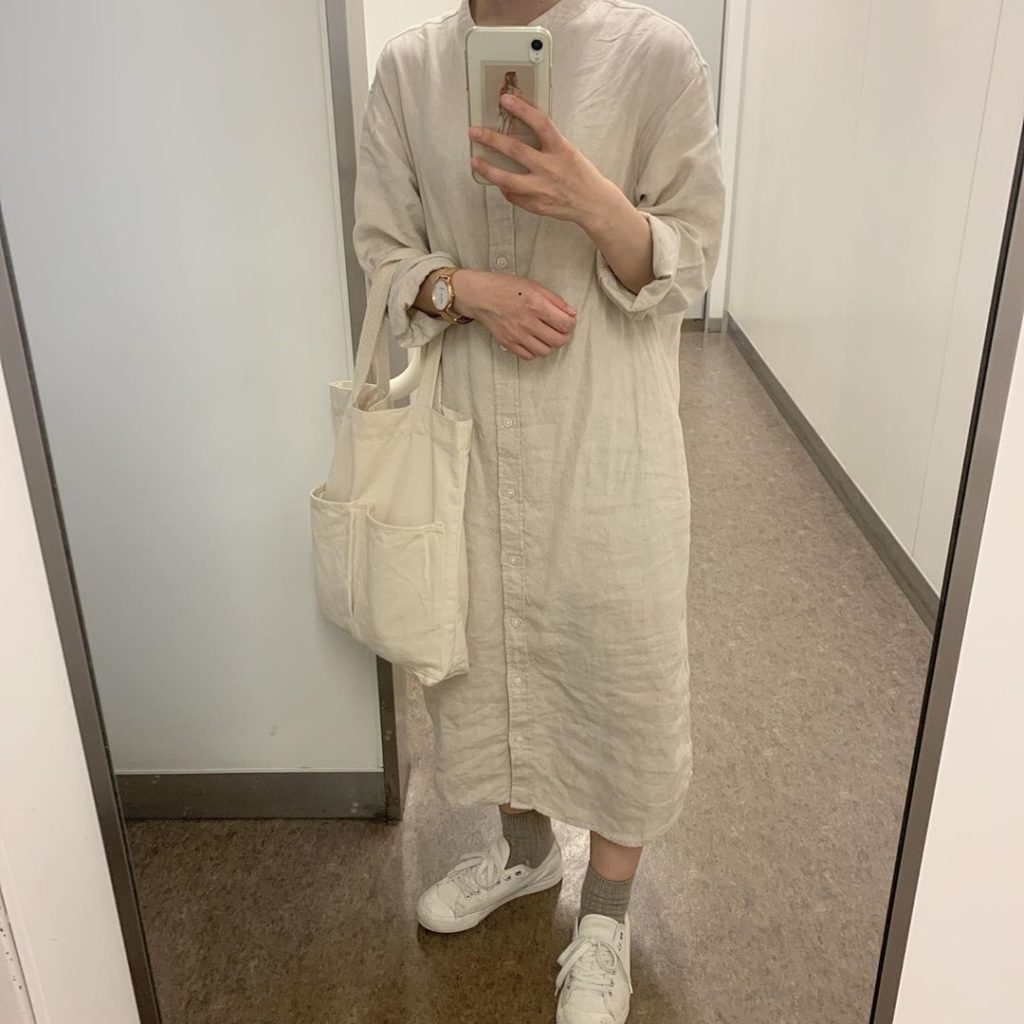 Image credit: @kh_muji
Committing to an austere style doesn't mean you have to give up on bright colours. Socks add a touch of edge to an otherwise basic outfit and complete the minimalist look without making it over-the-top.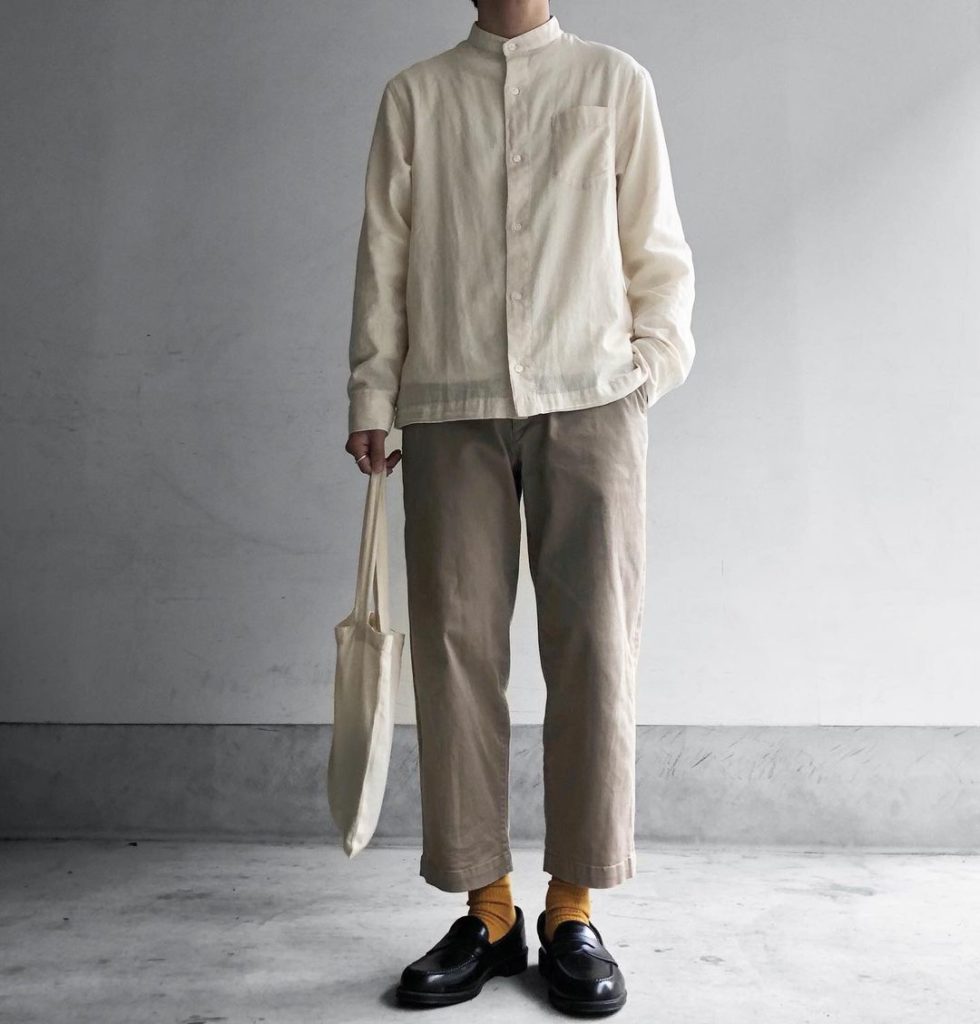 Image credit: @marron_888
If you're dressed head-to-toe in cool tones, go for socks in warm colours. Mustard yellow, which is less flashy than classic sunflower yellow, is an easy colour to pull off. It mingles well with muted shades and adds a subtle juxtaposition to an otherwise monochromatic outfit.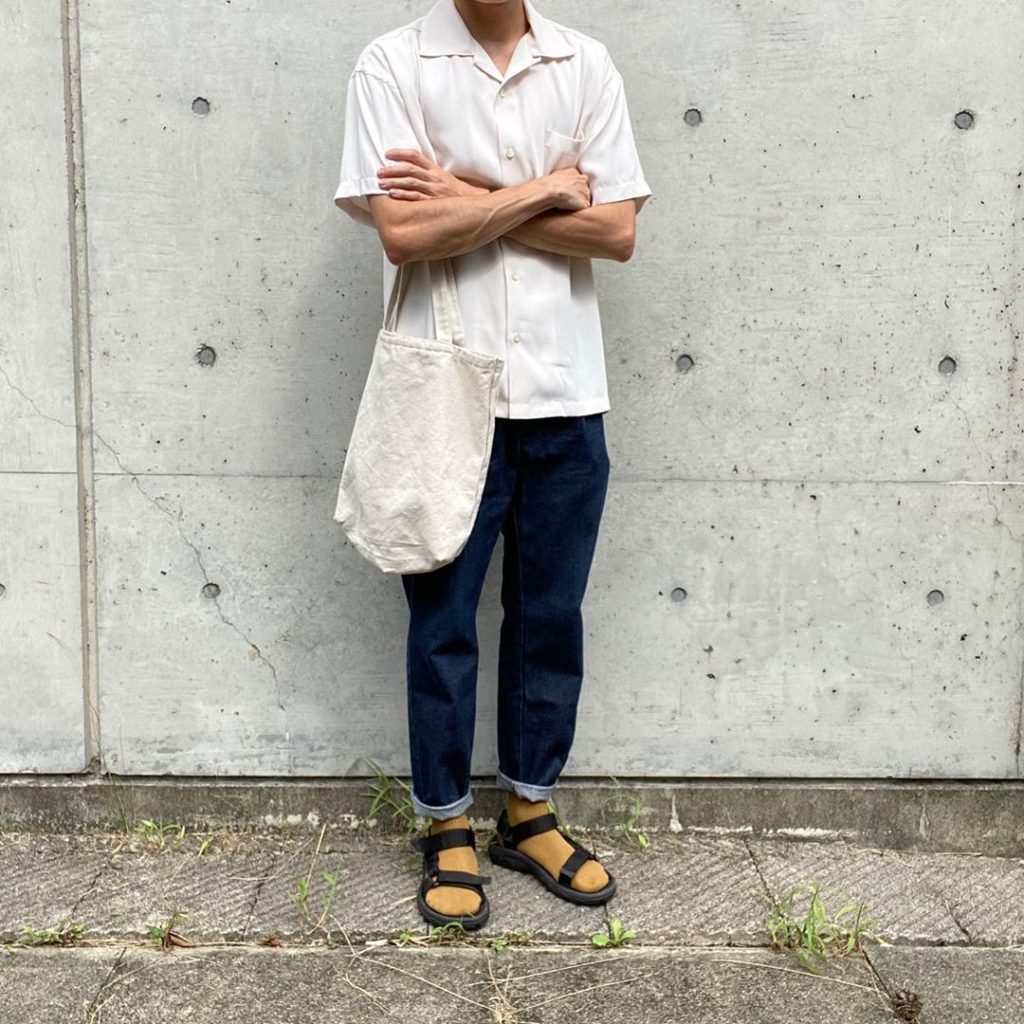 Image credit: @yuussach
For the more adventurous, try rocking the socks–and–sandals look, which has been in vogue in Japan for the past few years. 
---
9. Accessorise with simple pieces
---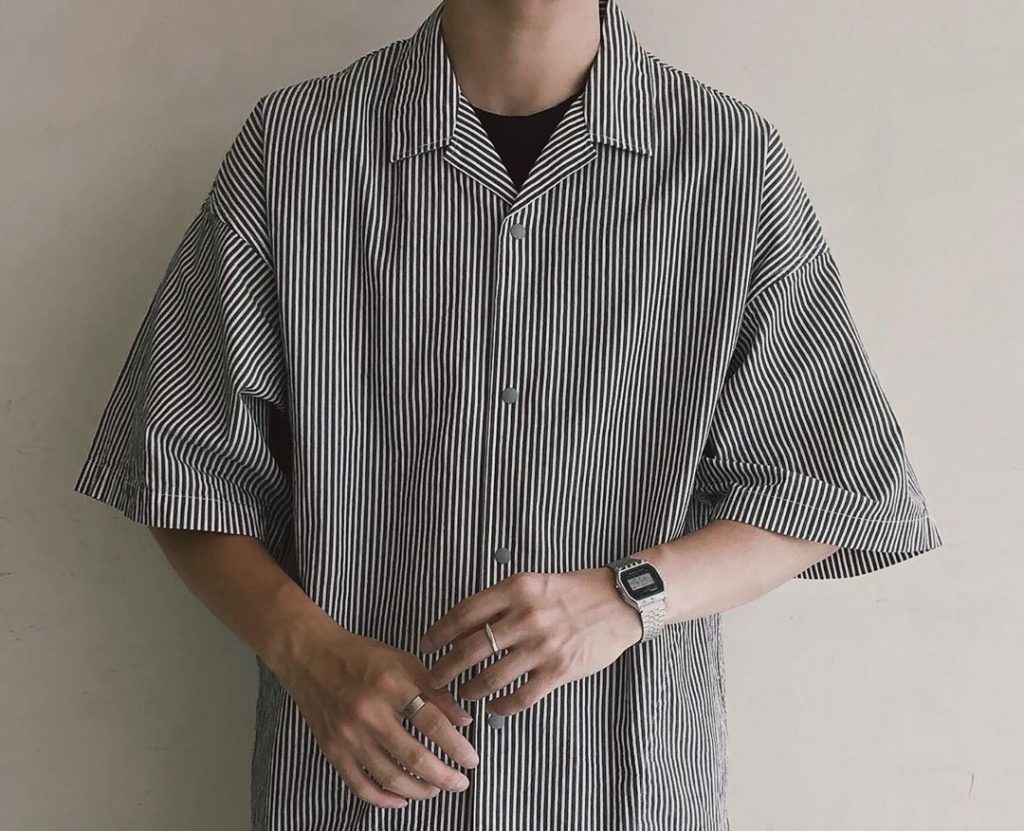 Image credit: @marron_888
Accessories are necessary when it comes to jazzing up toned-down pieces. Go for statement pieces that are simple, structured, yet eye-catching.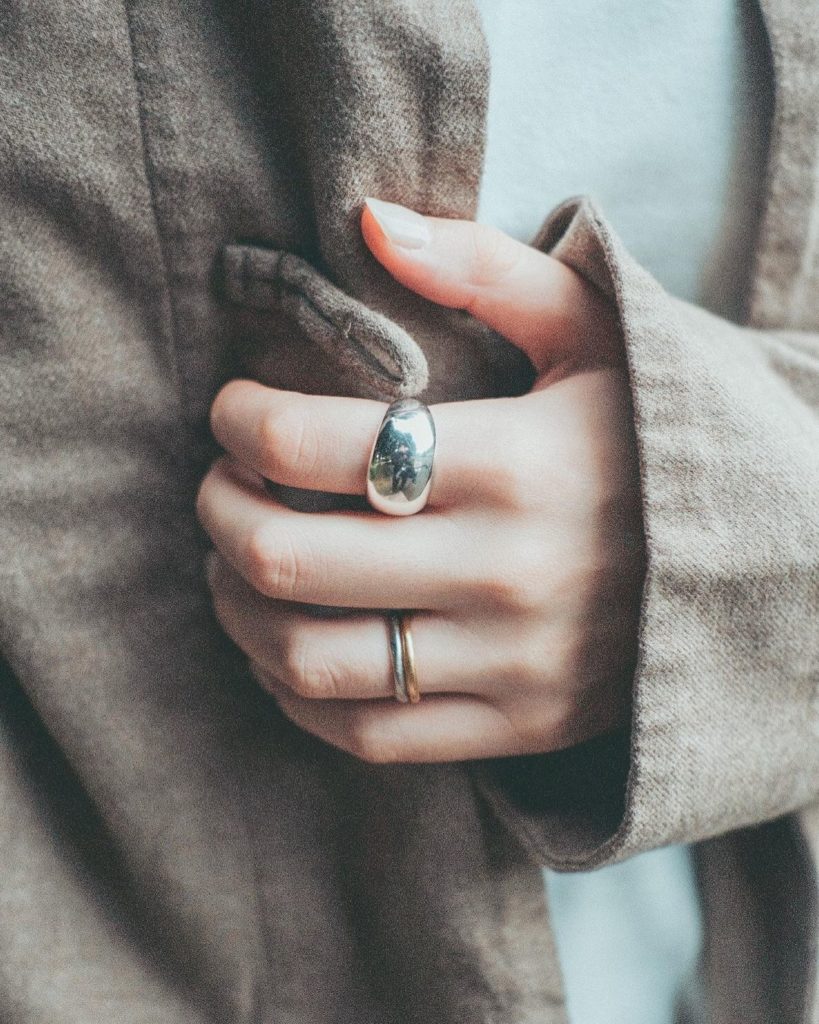 Image credit: @35nnnnnn
Chunky rings, watches, and hoop earrings are complementary pieces that can add a touch of elegance to your outfit.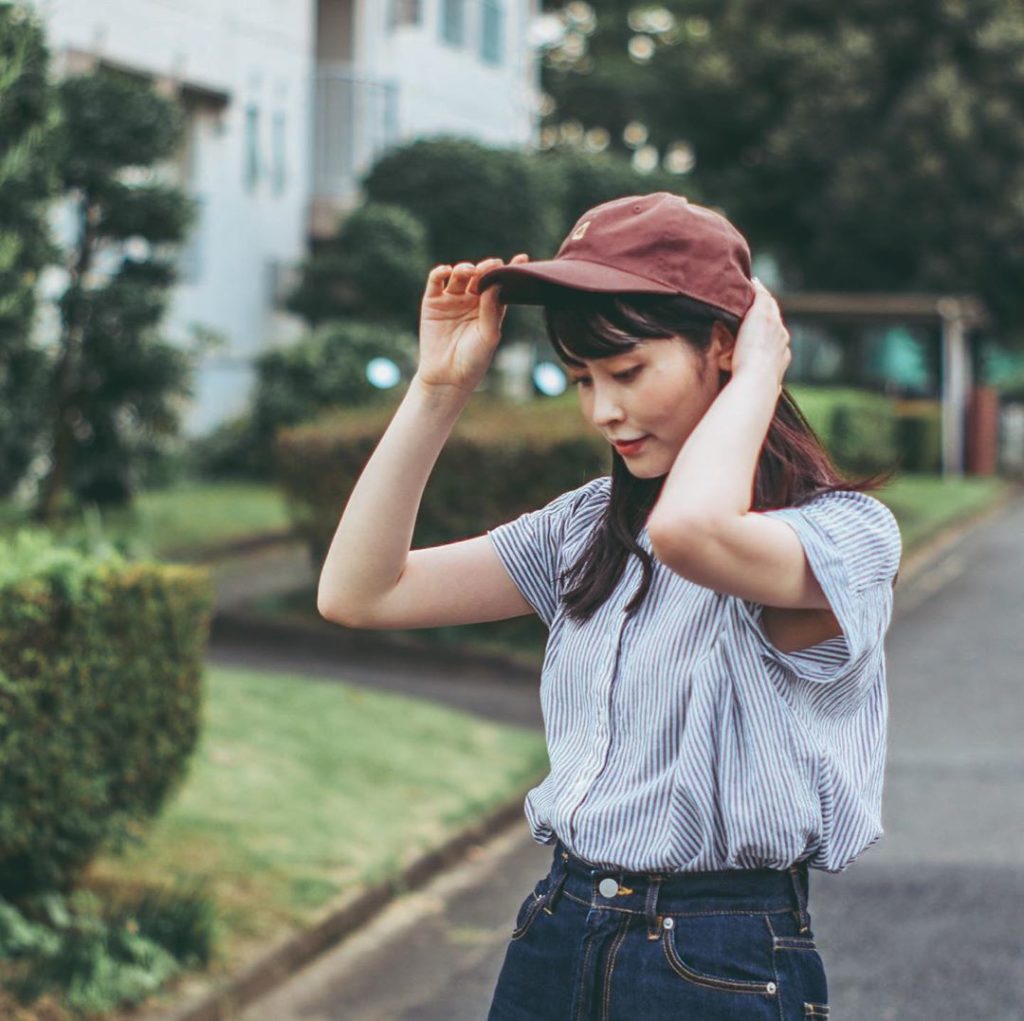 Image credit: @yubeshi._.photo
For a casual preppy style, try throwing on a baseball cap. When it comes to accessories, less is more – going overboard and donning too many can ruin the minimalist style you're going for. 
---
10. Complete the look with a canvas bag
---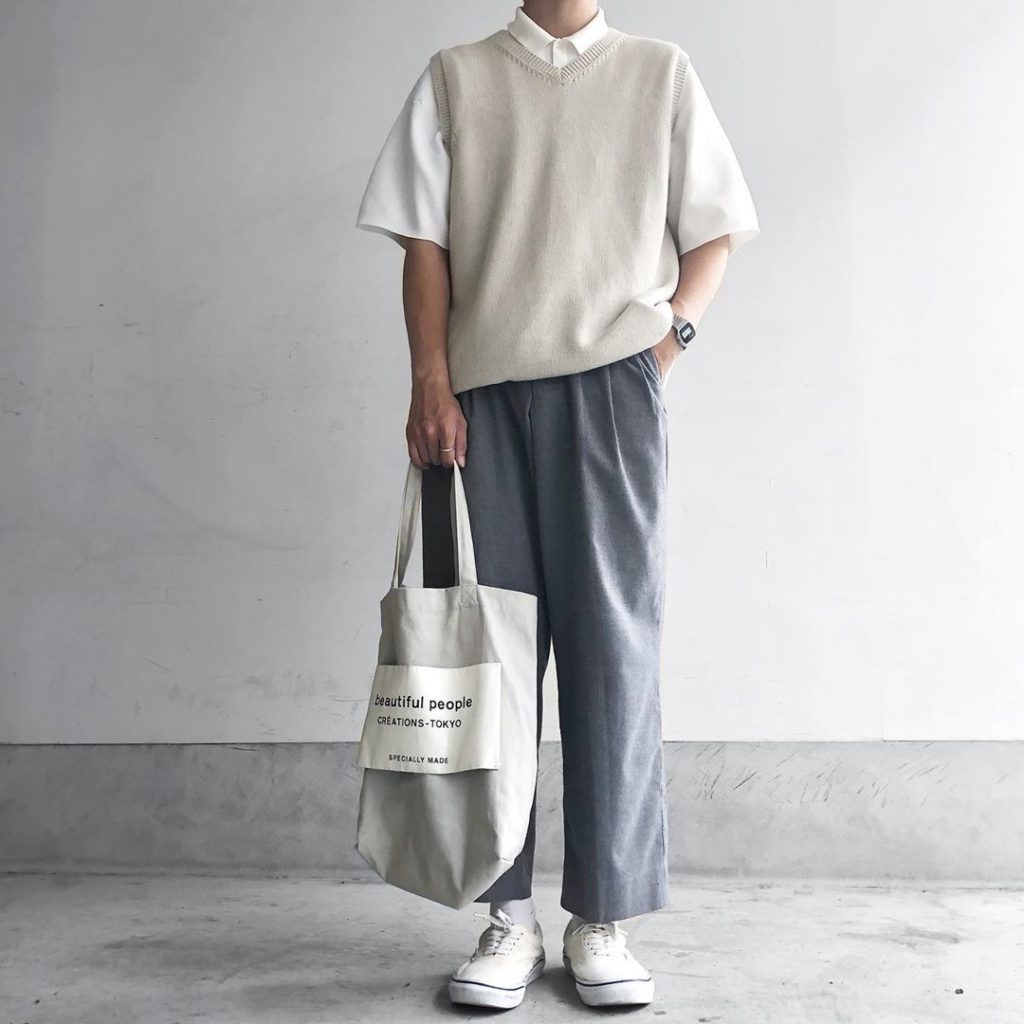 Image credit: @marron_888
Finally, complete the casual, minimalist look with a canvas tote bag. There are different types of tote bags – from the shapes to the length of the handles – and they come in a range of prints and colours.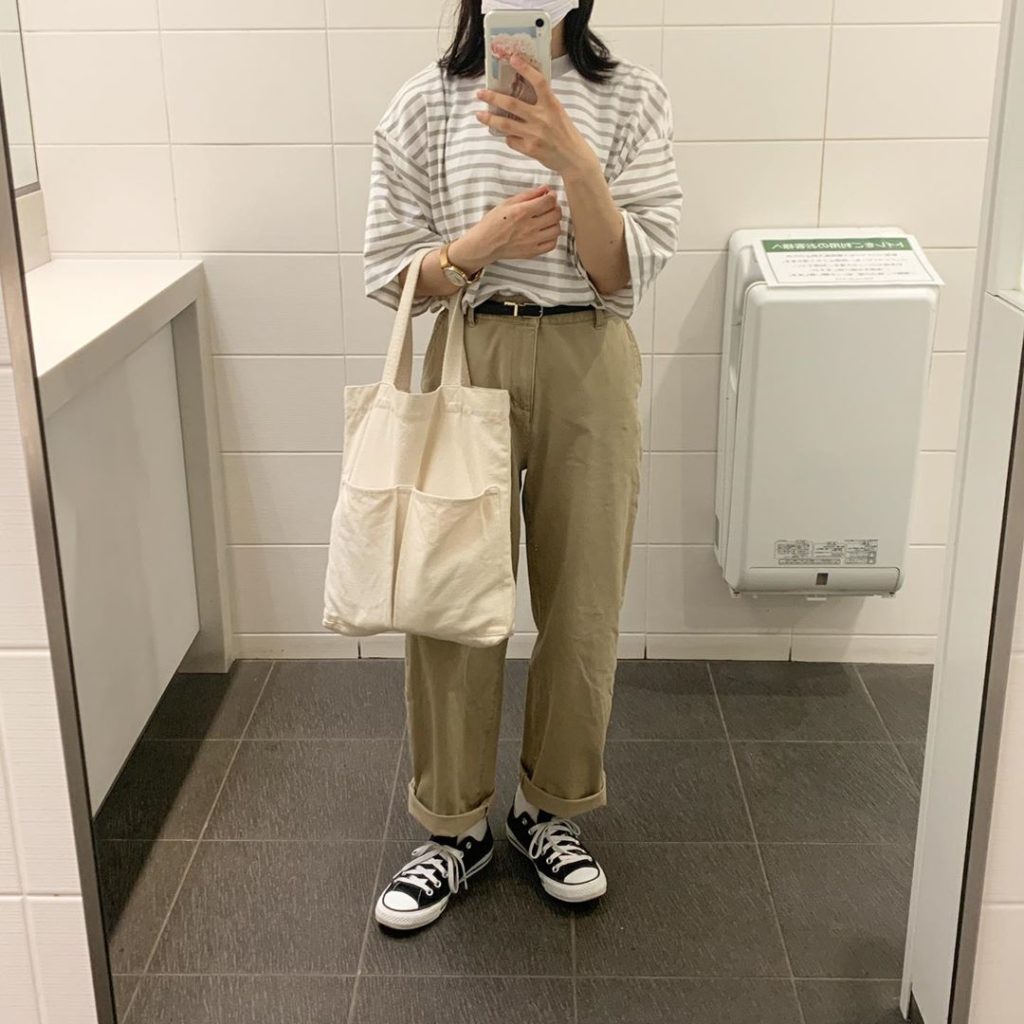 Image credit: @kh_muji
For style and practicality, we recommend a plain canvas tote with minimal design as it's the ultimate un–fussy bag to go with all your staple pieces, but to each his own.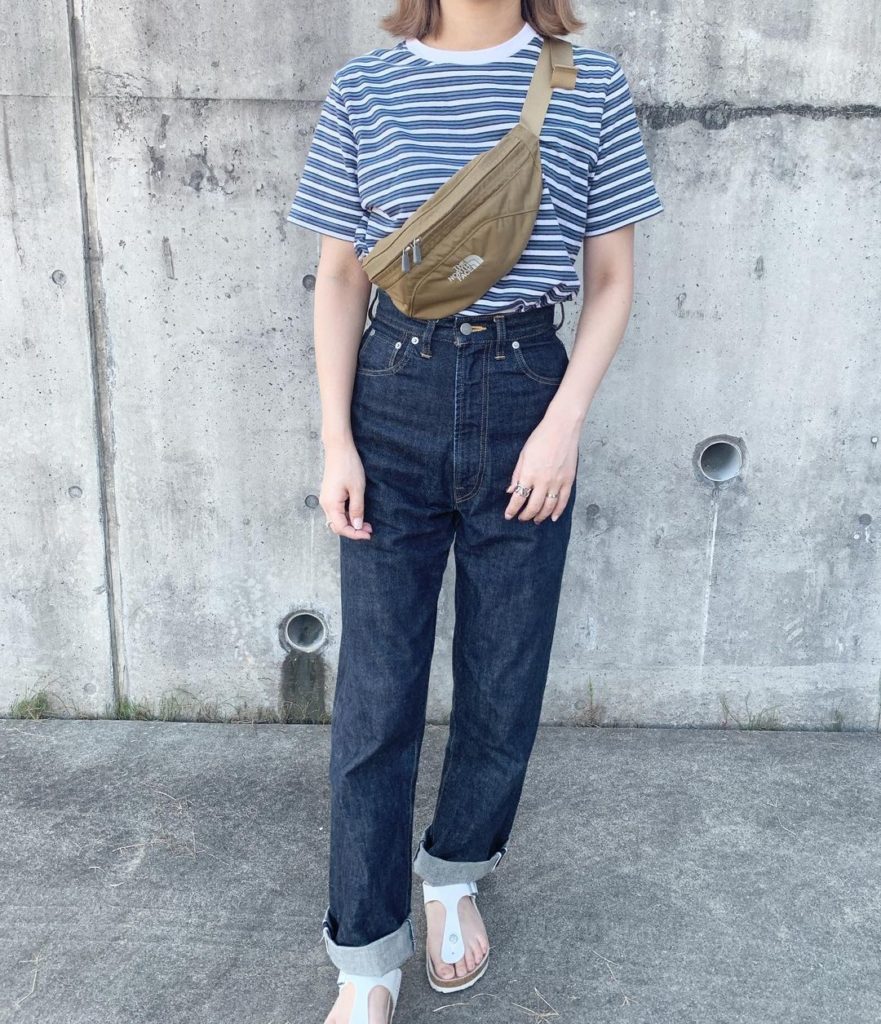 Image credit: @_kiki_3u
For those who need a little more structure in your life, go for bum bags – or fanny packs if you're American – and wear them across your chest. 
---
MUJI style Japanese clothing
---
It takes some trial and error to dress simply without looking utterly dull and devoid of fashion sense, but hopefully with these tips, you too can pull off the minimalist look effortlessly. 
 For more articles on beauty and fashion, check out these:
Cover image adapted from (left to right): @_kidkun_, @flower_530, and @t_meif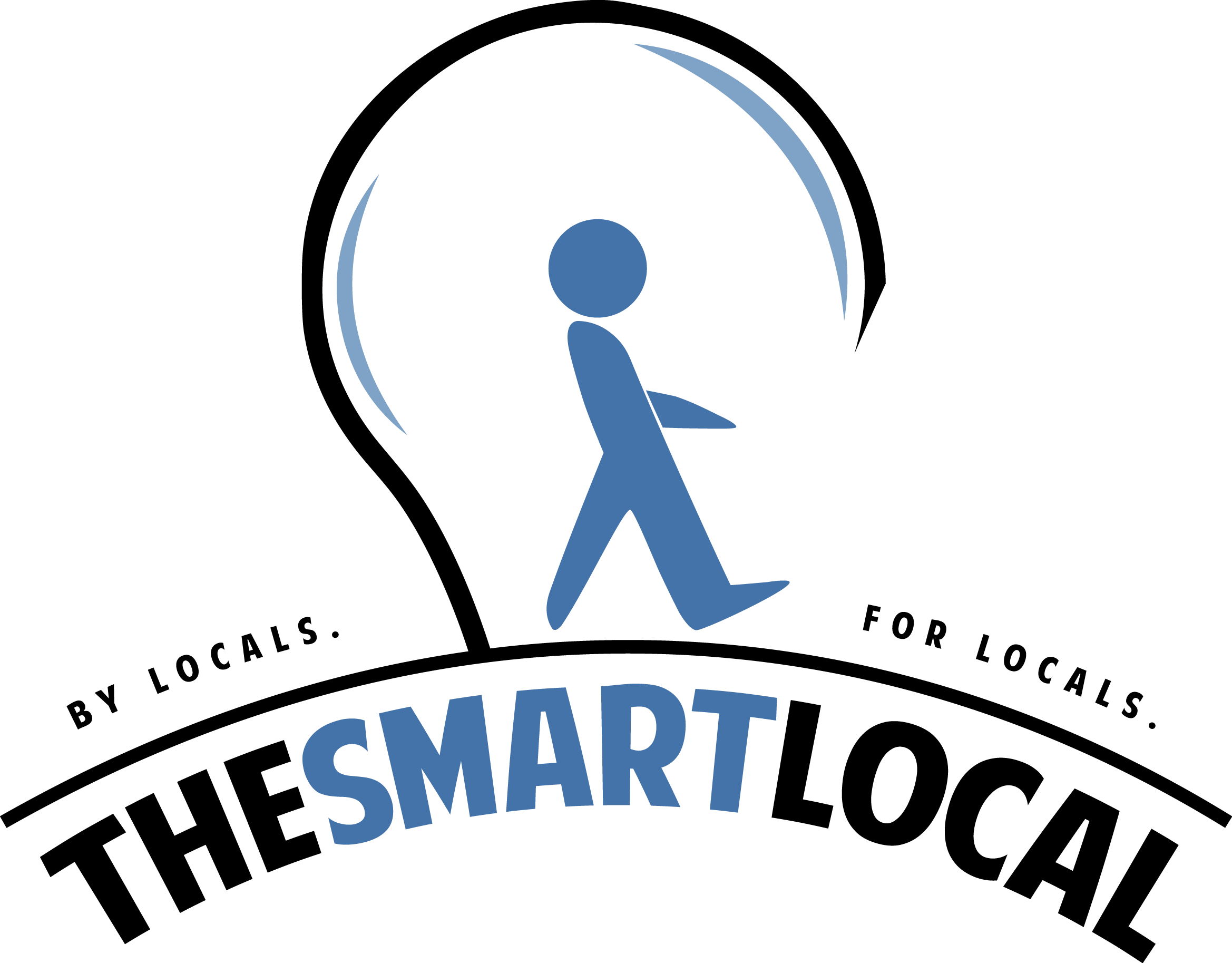 Drop us your email so you won't miss the latest news.