Studio Ghibli cookies
---
There are many ways one can express love on Valentine's Day. For some, it's through gorgeous bouquets and romantic candlelit dinners. Others may prefer bizarre canned food rings or unique onigiri rings. A Twitter user, however, decided to show her love by making a box of Studio Ghibli cookies for her husband, who is a diehard fan of the Japanese animation studio.
---
Twitter user handmade Studio Ghibli cookies for husband
---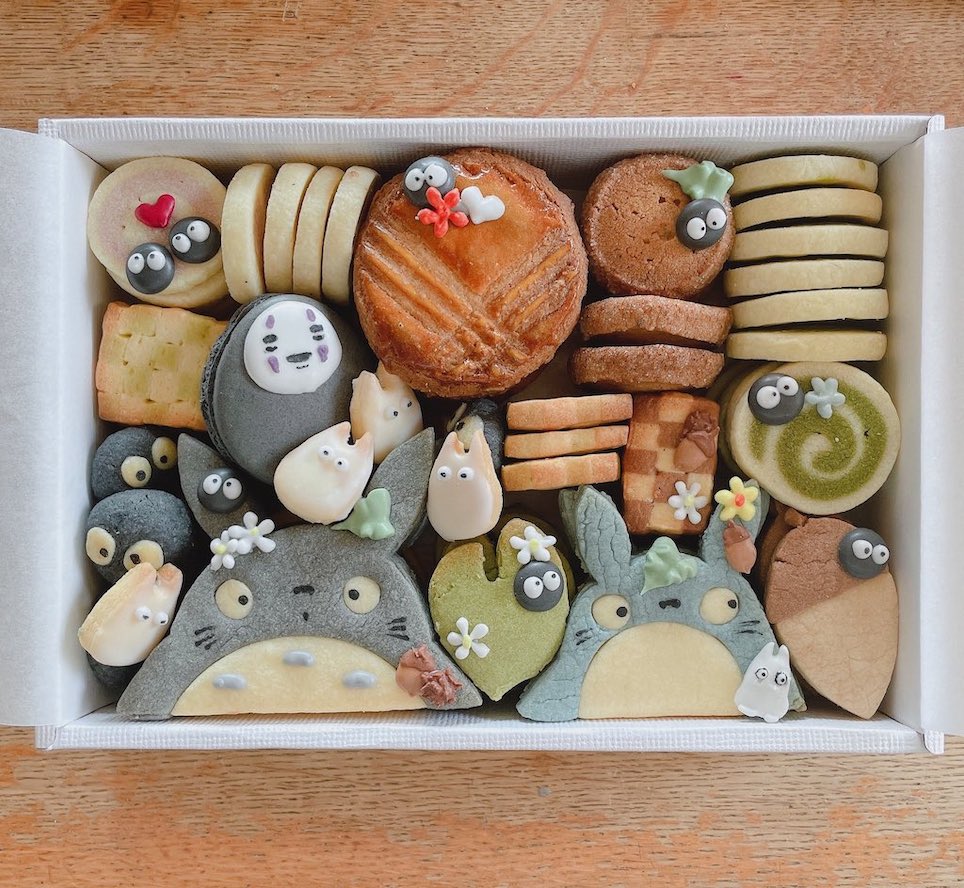 Image credit: @chiii_ida06 
On 14th February, user @chiii_ida06 took to Twitter to share her amazing Valentine's creations – a box of handcrafted Ghibli-themed cookies. The Valentine's Day gift comprises iconic characters such as Totoro, No-Face, the soot sprites, as well as an assortment of baked goods. 
According to the tweet, it took @chiii_ida06 approximately 1 month to prepare everything. From sourcing for ingredients to buying the necessary bakeware, she painstakingly put together various components to make the ultimate Valentine Day's gift.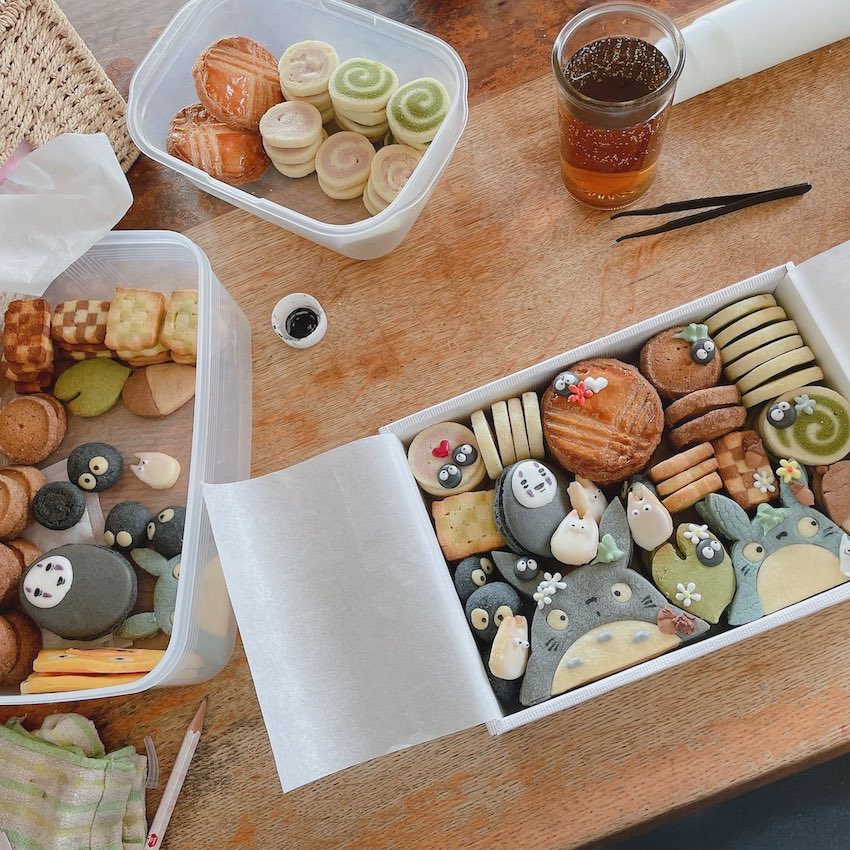 Image credit: @chiii_ida06 
After the post went viral, amassing over 400,400 likes and 53,900 retweets, the user revealed the flavours of her creations in a separate post. The green and pink pinwheel cookies are matcha and raspberry flavoured, respectively. Other flavours include black tea, cream cheese, and chocolate.  
Adorned with icing, the No-Face cookie is actually a macaron that's filled with white chocolate and berry ganache. The soot sprites are snowball cookies – round butter cookies containing chopped nuts. And Totoro is basically a giant sugar cookie, albeit very carefully shaped and coloured.
---
Reaction of the husband
---
The next day, on 15th February, the user uploaded an audio recording of the grand reveal and her husband's ecstatic reaction to the exquisitely crafted cookies. Amazed by the quality, her husband was left speechless. The Studio Ghibli fan repeatedly exclaimed that he "can't eat this," probably because the cookies were too cute to be eaten. 
The user later explained to her husband that the cookies were actually handmade, to which the utterly dumbfounded husband replied, "I'm so happy but this must have been so much work."
---
Cookies inspired by baker on Instagram
---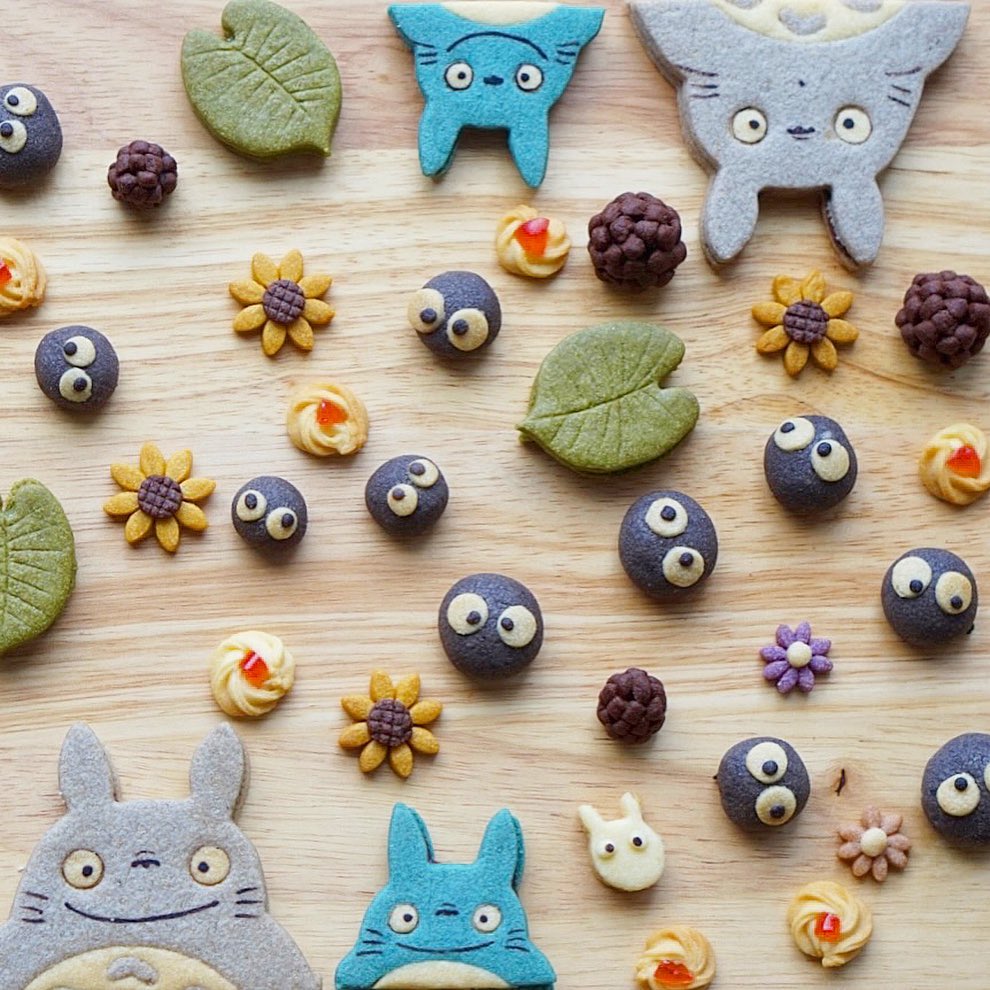 Image credit: @m.okazaki 
Heartened by the overwhelming response on Twitter, the user revealed that the adorable cookie medley was heavily inspired by the works of @m.okazaki, a baker on Instagram who specialises in intricately designed cookies and dainty sweet treats.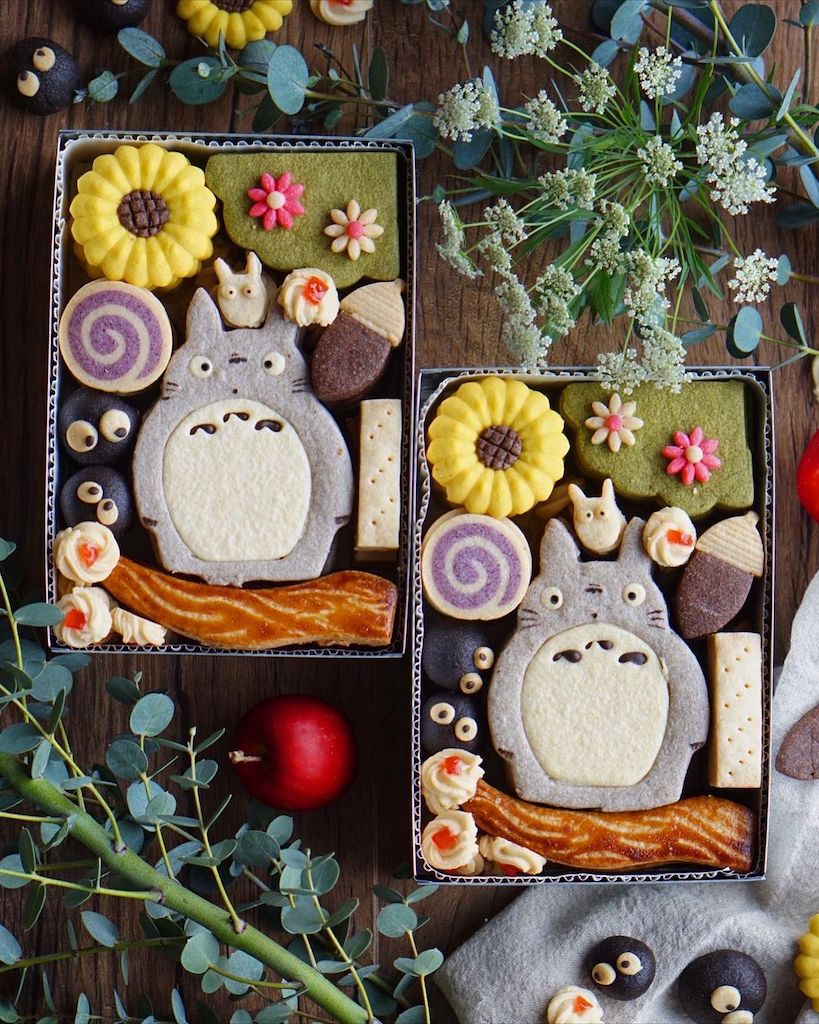 Image credit: @m.okazaki 
Using @m.okazaki's cookie designs as reference, the Japanese netizen managed to assemble a delightful box of cookies. She encourages others to support and follow the talented baker on Instagram.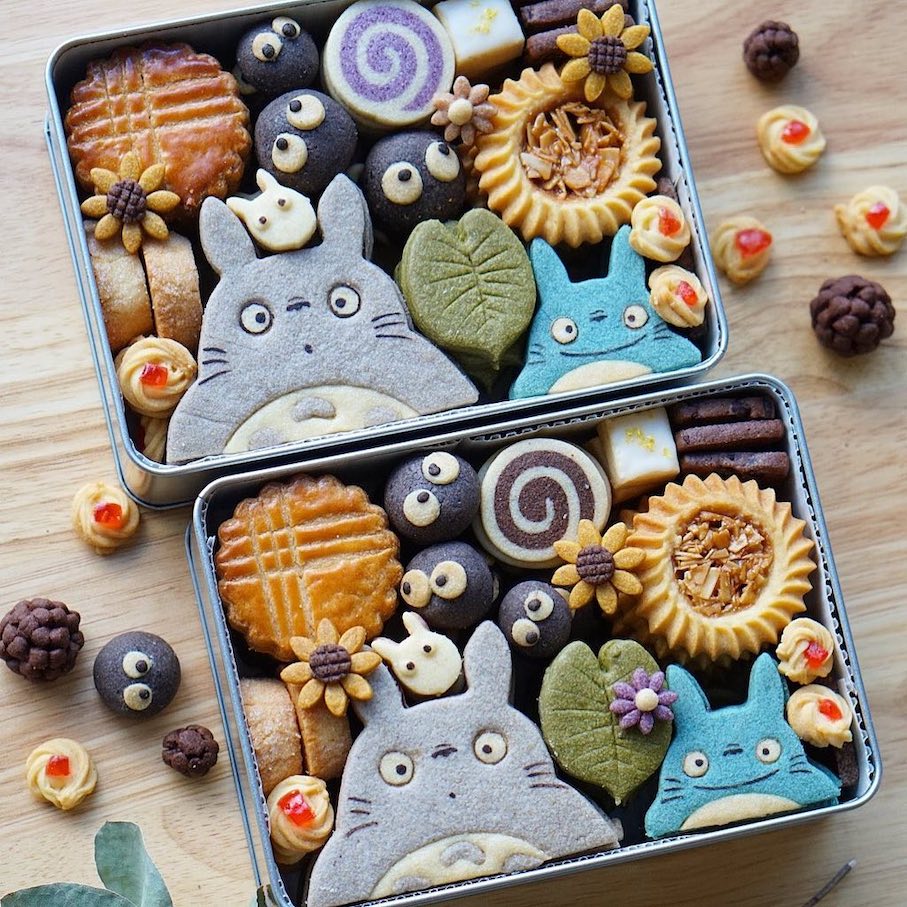 Image credit: @m.okazaki 
As the old saying goes, practice makes perfect. If you, too, would like to make a delectable box of Studio Ghibli-themed cookies, be sure to do what the user did and binge watch NekonoME Cafe's baking tutorials on YouTube, on top of following @m.okazaki on Instagram.
---
Handmade Studio Ghibli cookies
---
As it turns out, the Japanese netizen is a barista who's in the midst of starting a business. If you'd like to see some amazing coffee content and sweet creations by @chiii_ida06, make sure you follow @olderpalmcoffee on Twitter. For a daily dose of Studio Ghibli recreations and adorable baked goods, follow @m.okazaki on Instagram. 
For more adorable articles, check these out:
Cover image adapted from: @chiii_ida06 and @chiii_ida06 
Get more stories like this!
Drop us your email so you won't miss the latest news.