Dinosaur race in Japan
---
Water bottle? Checked. A comfortable pair of running shoes? Checked. A conspicuous set of T-Rex costumes? All good and ready to go. All you have to do now is to take part in a dinosaur race held in Japan and compete with fellow runners donning similar reptilian suits. 
---
Runners dressed in T-Rex costumes
---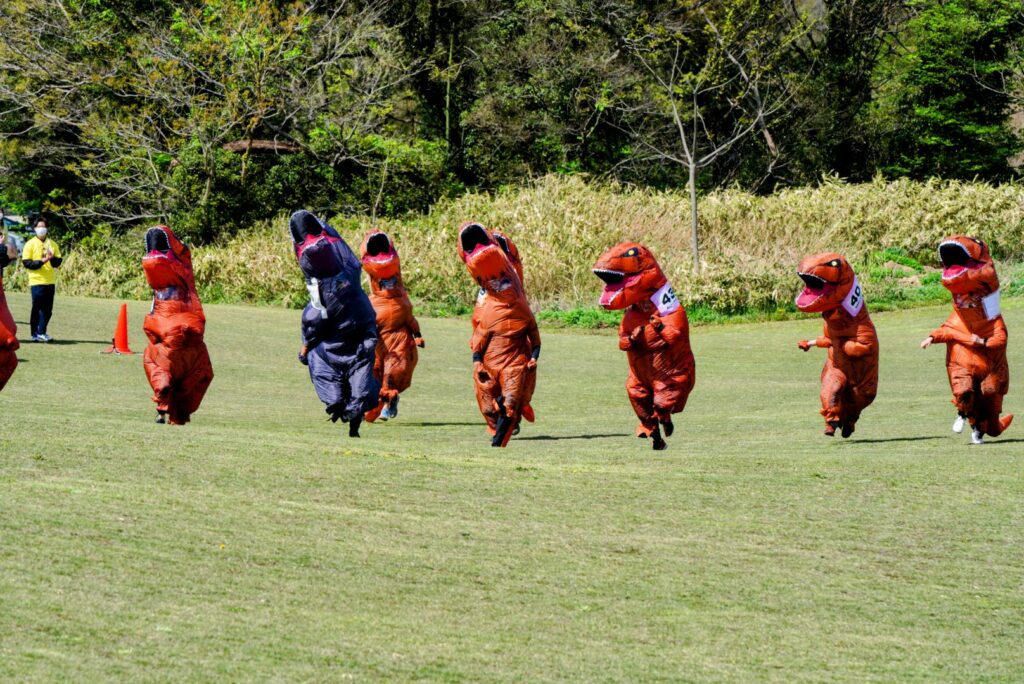 Image credit: @1HCfOZmxdDkQQhj 
Just last Saturday, 16th April 2022, a dinosaur-themed sprinting event was held in Daisen Town, Tottori Prefecture, at a glamping location called Tomashiba, which overlooks Mount Daisen.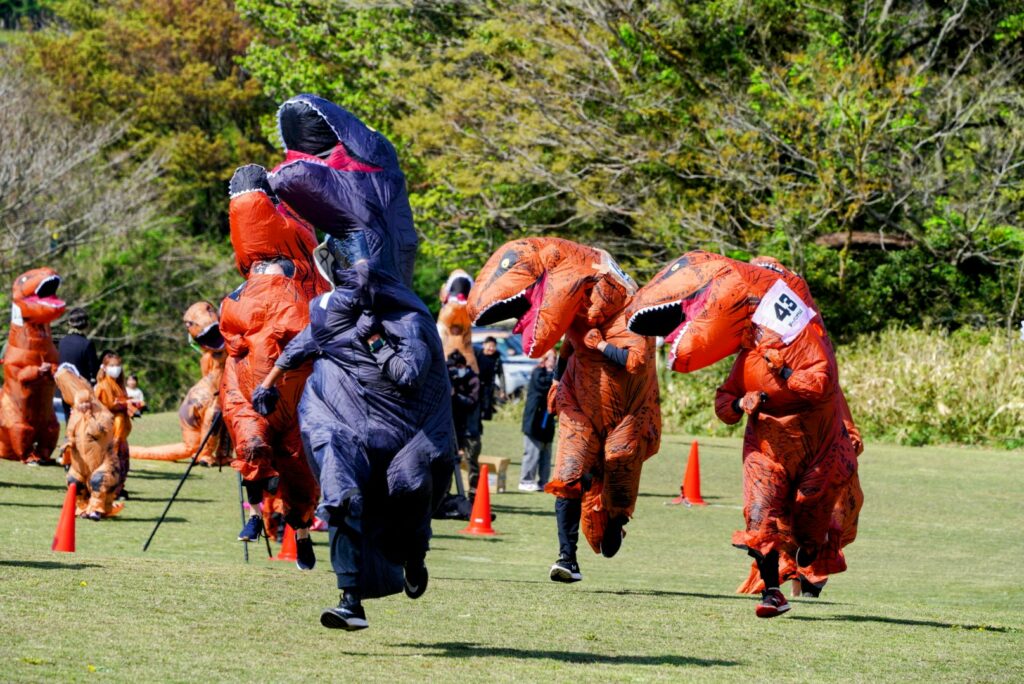 Image credit: @1HCfOZmxdDkQQhj 
Unlike your average running competition, participants were required to put on T-Rex costumes while they competed for first place in a 70-metre course on the lawn.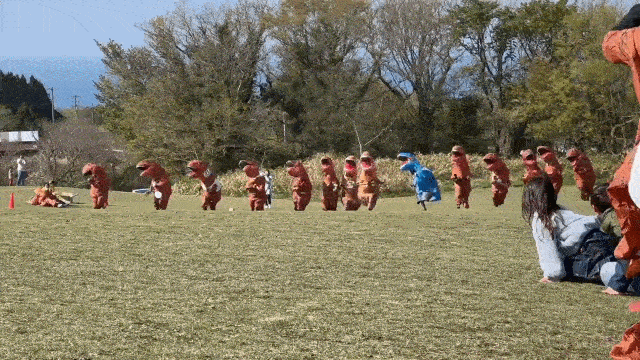 Image adapted from: @fuk8kabe 
While the Tyrannosaurus Rex is one of the most deadly carnivores of all time, it was an amusing sight to see a bunch of reptiles scurry through the course with their comically huge heads and flailing short arms. 
---
About 90 participants took part  
---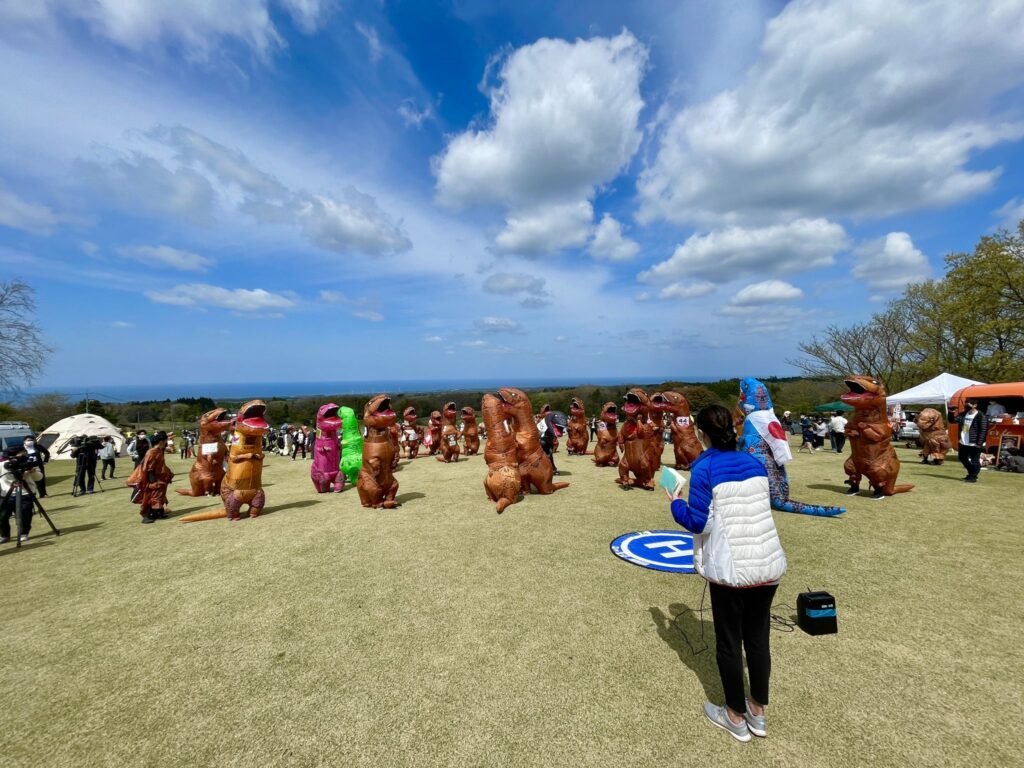 Image credit: @TREXraceDAISEN
Organised and planned by local volunteers, the event had a quota of 100 participants. Due to its popularity, the spaces were filled relatively quickly and approximately 90 runners turned up for the race. 
On that day, the dinosaurs were divided into four groups. Those of junior high school age and older were grouped together on two teams, separated by gender, and elementary school students competed in separate groups of boys and girls. 
---
Difficult to see much in the costume
---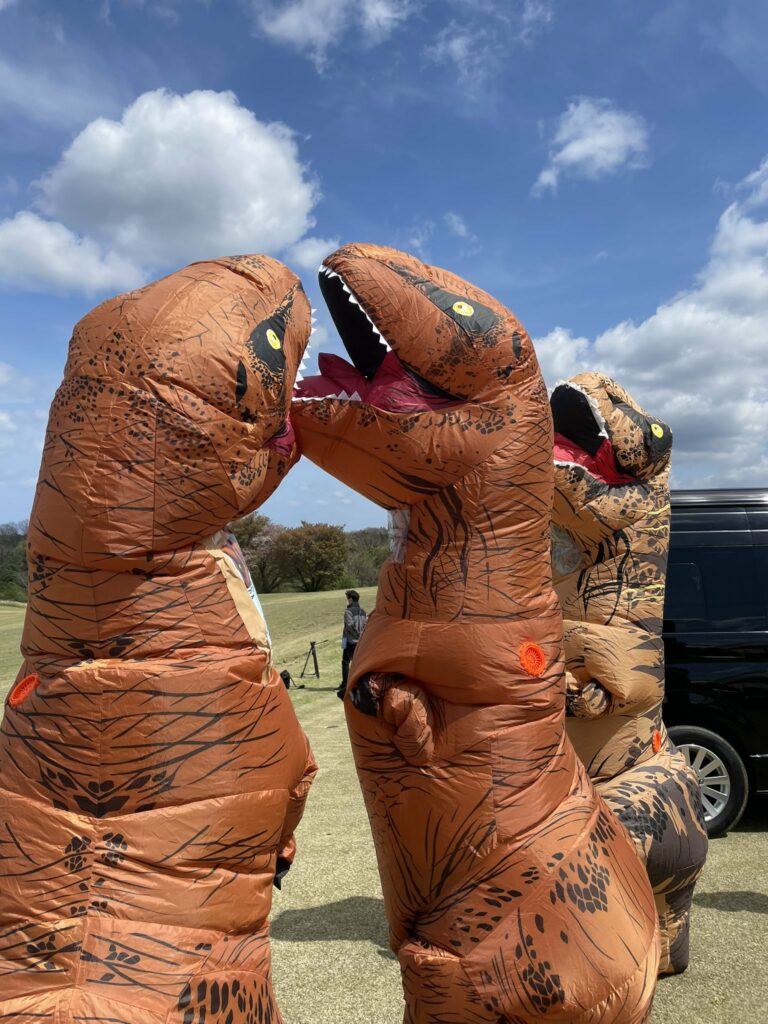 Image credit: @itoerinaa 
Though it looks like all fun and games, running in a T-Rex costume is not a breeze, as one might expect. 
According to an article by Yomiuri Shimbun, one of the winning contestants shared that though she couldn't see well in the costume, she dashed as hard as she could and was elated to have come in first. 
---
Dinosaur race in Japan
---
There's no denying that watching a bunch of T-Rexes run as hard as they can towards the finish line is serotonin-boosting. Here's to hoping that the event will be held for many years to come. 
Also check out:
---
Cover image adapted from: @1HCfOZmxdDkQQhj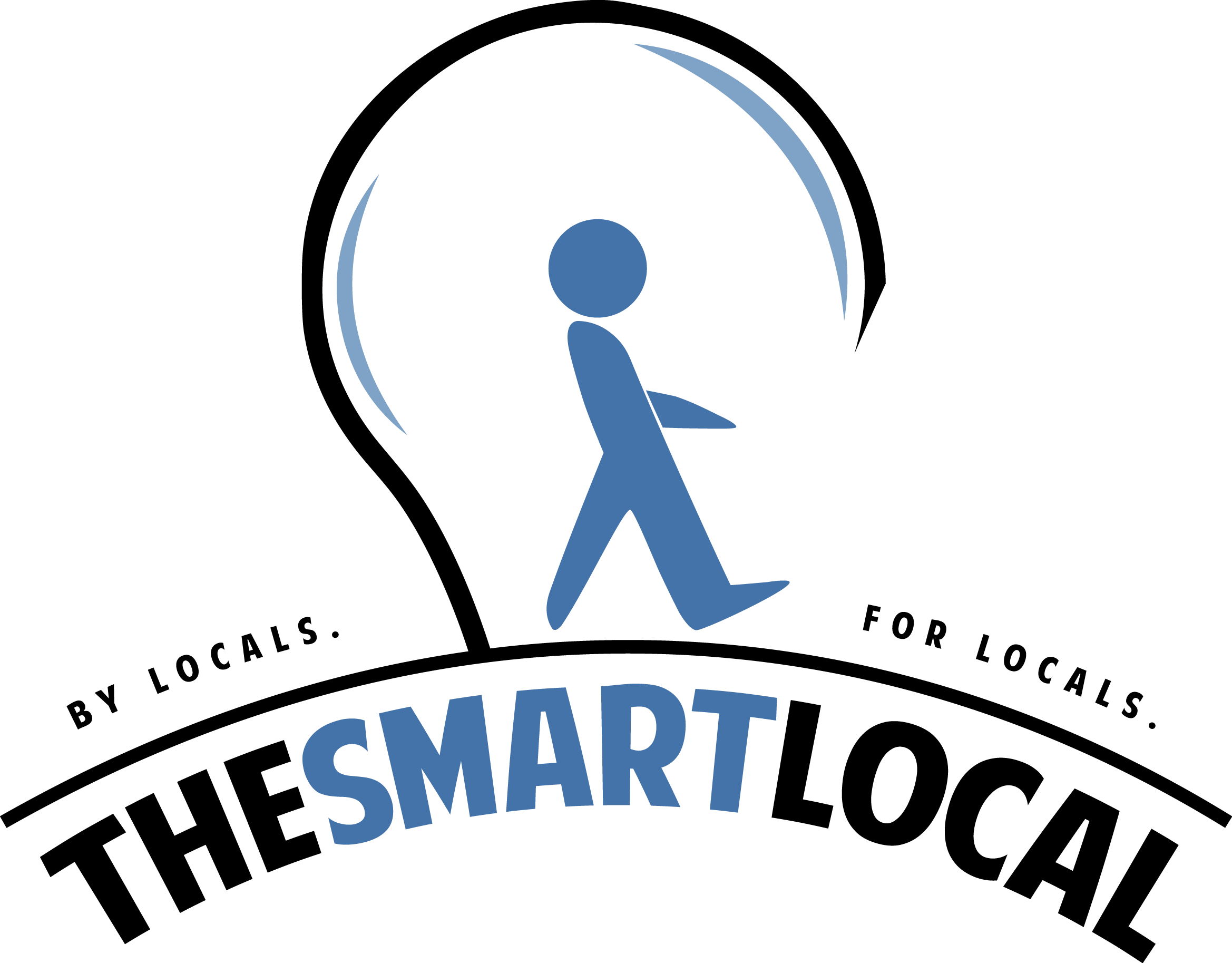 Drop us your email so you won't miss the latest news.