Child-Friendly Places In Tokyo
---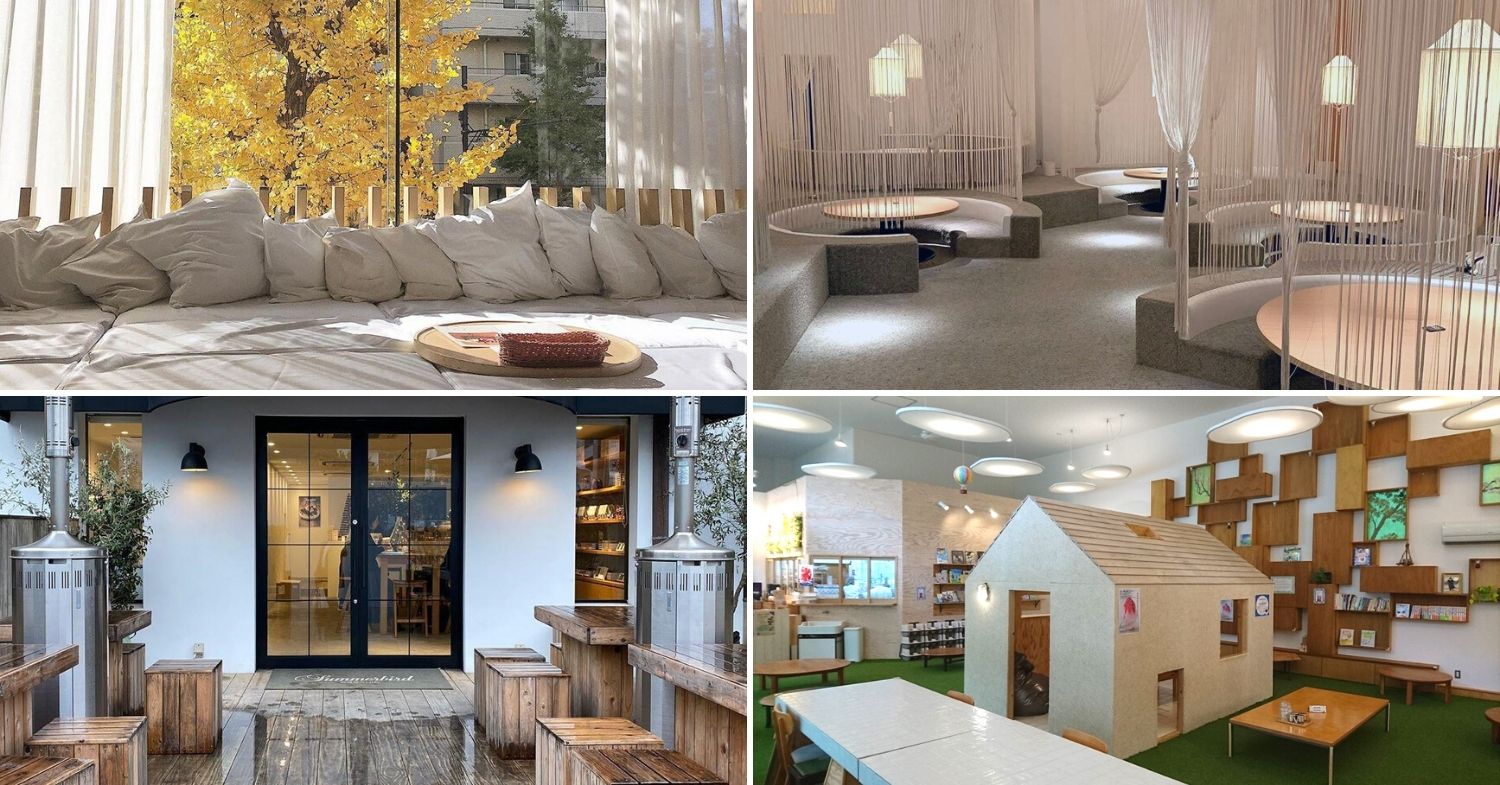 Image adapted from (clockwise from top-left): @nino__05_11.n, @0586k2, mamakoe.jp, and @the_travelling_dad  
Tokyo has always been a top holiday destination for families. From watching a bona fide sumo wrestler up close to visiting the newest tourist hotspot at Shibuya Scramble Square, the city has plenty to offer. 
But if you're travelling with your babies and kids in tow, there are extra things to consider, such as the availability of diaper-changing stations. That's why, when it comes to meals, visiting child-friendly cafes is a good idea – travelling is kept to a minimum and vacationers can finally take mini breaks from their childcare duties in Tokyo. 
What's even better is that these child-friendly spots are just a stone's throw away from Tokyo subway stations. Before you make the trip, check out our guide on how to navigate the maze-like Tokyo subway system.
---
1. Minori Cafe 
---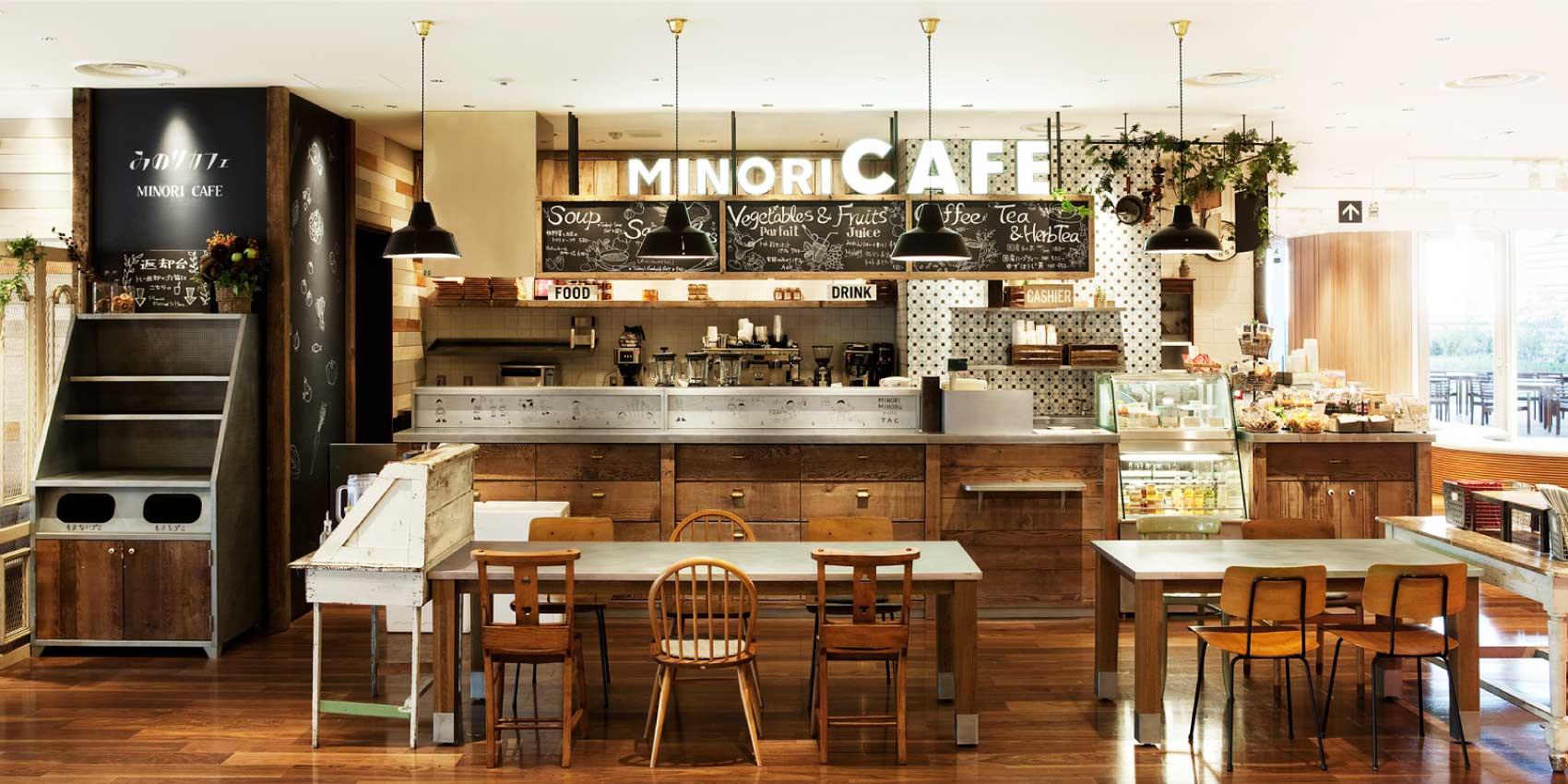 Image credit: cafecompany.com
Minori Cafe has no shortage of healthy options, with hearty dishes like gluten-free rice flour bagel sandwiches, and organic vegetable soup. If you aren't peckish, opt for a drink such as the Green Bean & Spinach Rice Milk for ¥594 (~USD5.65).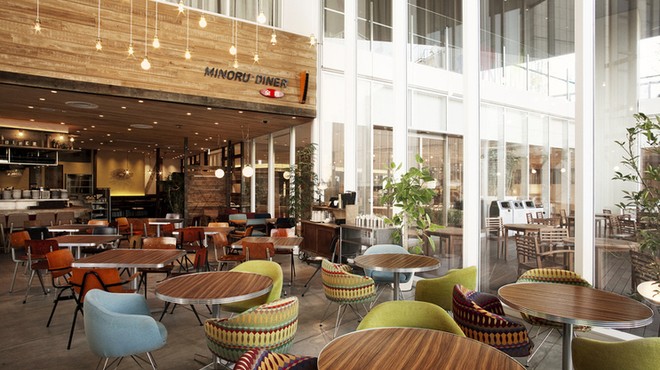 Image credit: Tabelog
The dining area is spacious and stroller-friendly. On clear days, the open-air terrace makes for the perfect spot to eat with a view. Kids are free to frolic within the enclosed area as well.
Address: 4 Chome-6-16 Ginza, Chuo City, Tokyo 104-8212, Japan
Opening hours: 10.30AM-11PM, Daily
Directions: 3-minute walk from Ginza Station or 9-minute walk from Yūrakuchō Station
---
2. Jiyugaoka Burger
---
Fast food joints are a dime a dozen in Tokyo, but Jiyugaoka Burger ups the ante by only using 100% Japanese beef with no nasty additives.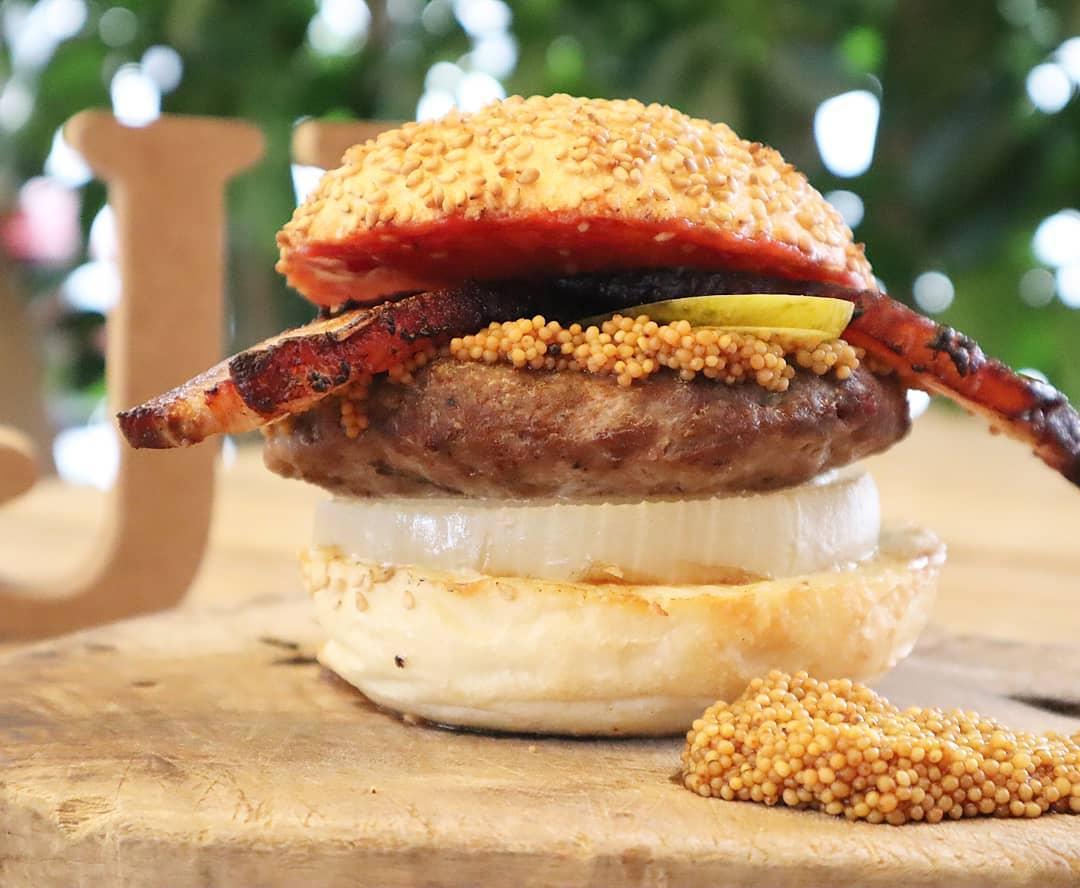 Jiyugaoka's Classic Burger
Image credit: @jiyugaokaburger_official
Kids who hate vegetables with a vengeance can chow down on the Classic Burger (¥900, ~USD8.51). You can also up their nutritional intake with add-ons such as walnuts, rye buns, honey, and blue cheese.
Like with any fast food experience, you can get an upsize with an additional ¥300 (~USD2.79).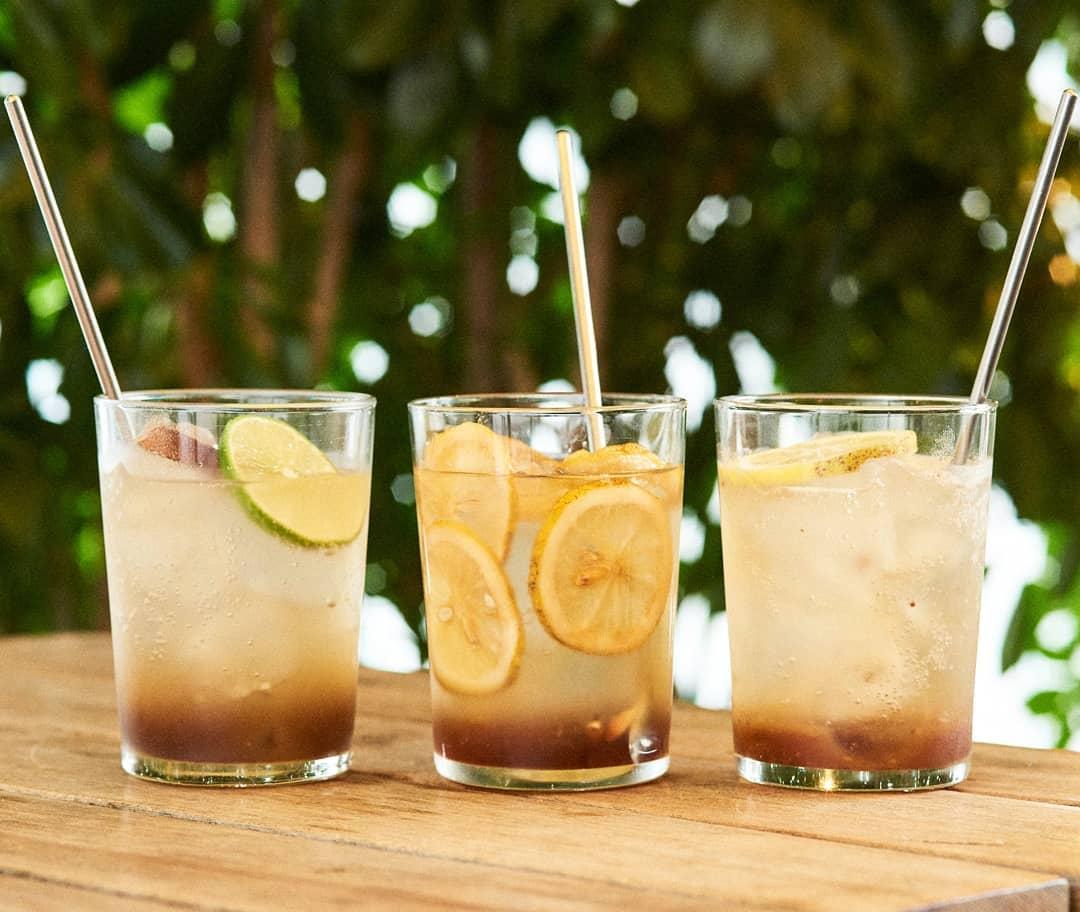 Image credit: @jiyugaokaburger_official
And of course, instead of sugary soft drinks, you'll find healthier options here. Keep the flu at bay with their Homemade Ginger Ale or get a Vitamin C boost with their Homemade Lemonade and Lemon Squash at ¥650 (~USD6.09) each.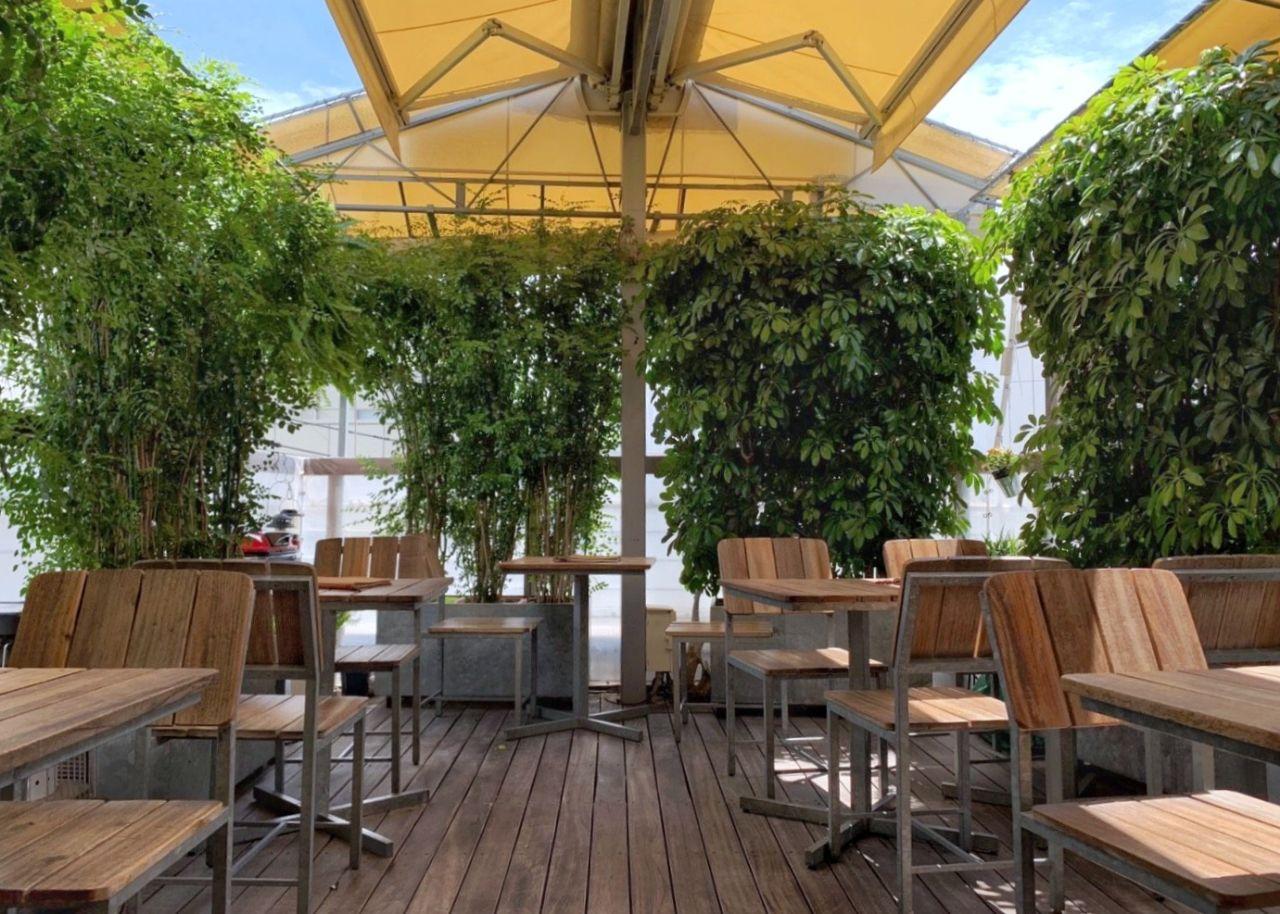 Image credit: IMOCD!
During Tokyo's summertime, get away from the sun while basking in balmy weather at the sheltered balcony.
Address: 1-3-15 Jiyugaoka, Meguro-ku 4F, Meguro City, Tokyo 152-0035, Japan
Opening hours: Tue – Sun, 11.30AM-10PM (Closed on Monday)
Directions: 5-minute walk from Gaiemmae Station
---
3. Chano-Ma Daikanyama
---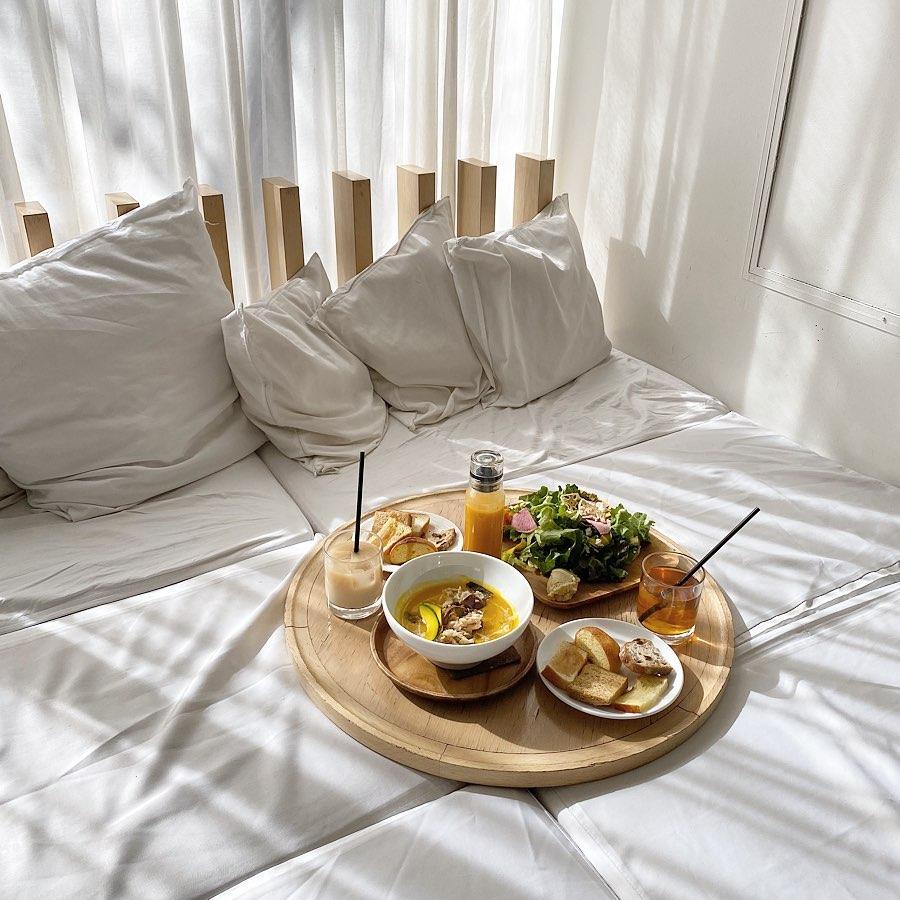 Image credit: @__aymnn
Chano-Ma Daikanyama is where mums in the know head to when they're out with their kids. The brightly-lit restaurant has a meals-in-bed concept and the environment here is child-friendly – think beds, padded floors, and soft cushions – so adults can dig into their meals while kids explore the space safely.
The restaurant offers an all-you-can-eat buffet for ¥1,800 (~USD17.13), which includes a plethora of healthy options like whole-grain bread, cakes, soups, and caffeine-free drinks.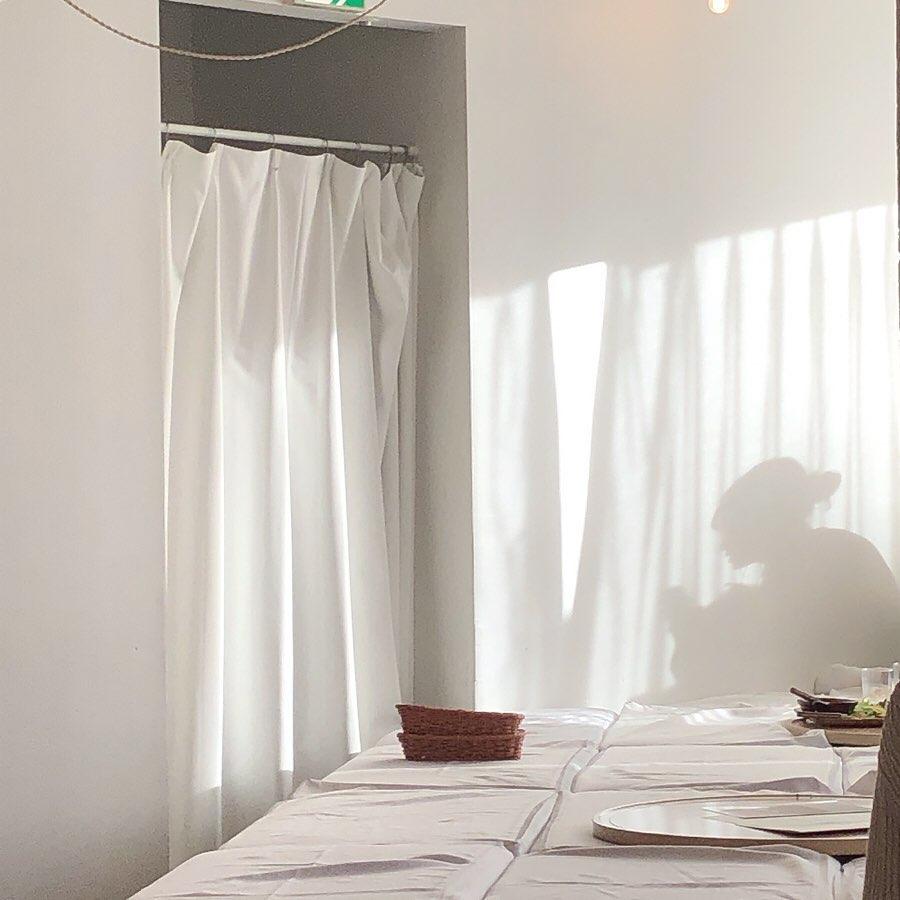 Image credit: @chem.o2
There is also a dedicated space for diaper-changing and breastfeeding in the restaurant. Parents with strollers can park it by the entrance of the cafe.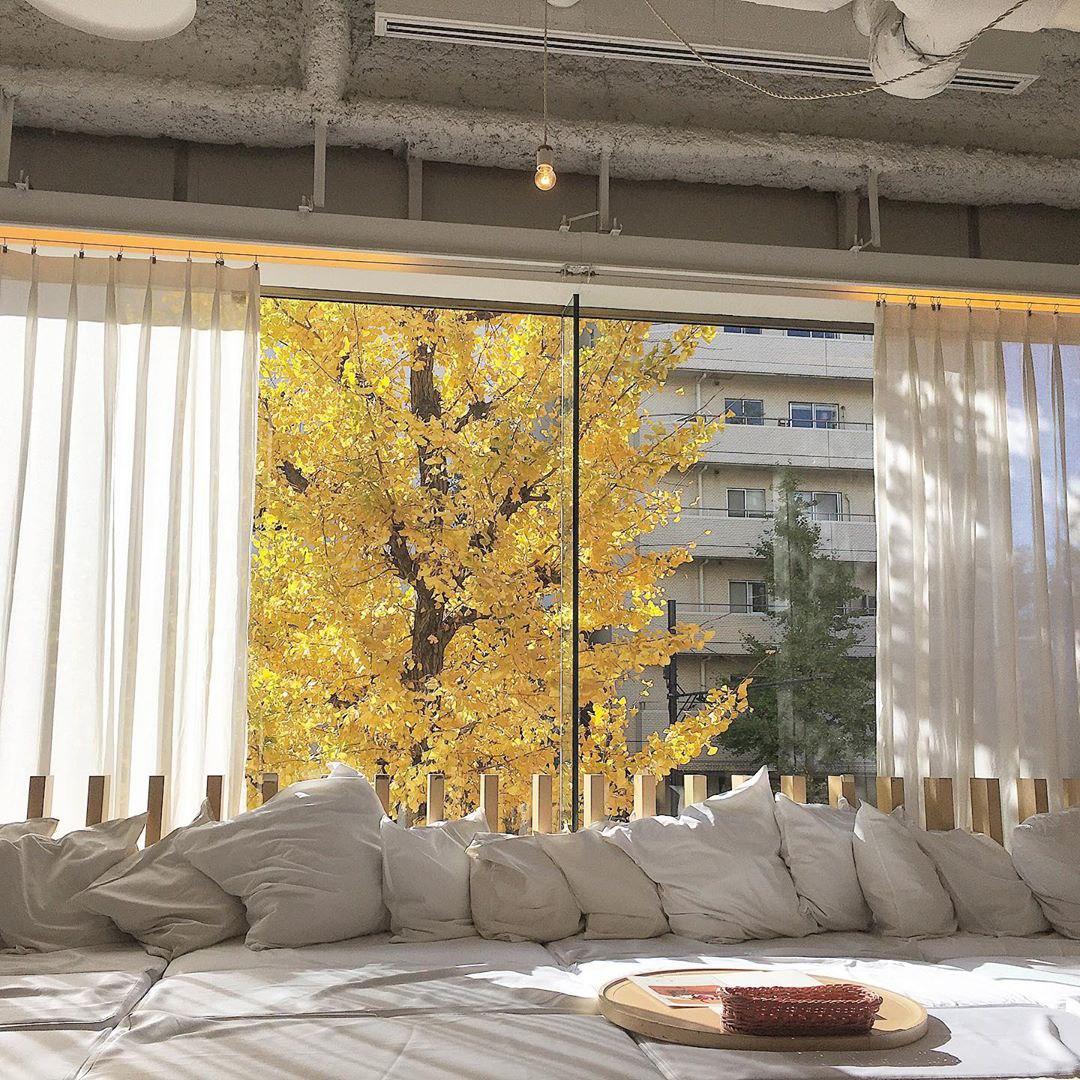 Image credit: @nino__05_11.n
Address: 1-34-17, Ebisunishi, Shibuya-ku, Tokyo, 150-0021, Japan
Opening hours: Mon – Fri, 10AM-9PM | Sat & Sun, 11AM-9PM
Directions: 8-minute walk from Ebisu Station
---
4. Organic Cafe LuLu 
---

Image credit: mamakoe.jp
Organic Cafe LuLu is a full-fledged 'oyako' cafe – a conducive space for 'parent and child'. The interior of the cafe has been furnished with artificial grass for toddlers to crawl on, along with a wooden playhouse, reading corner, and a mini football table.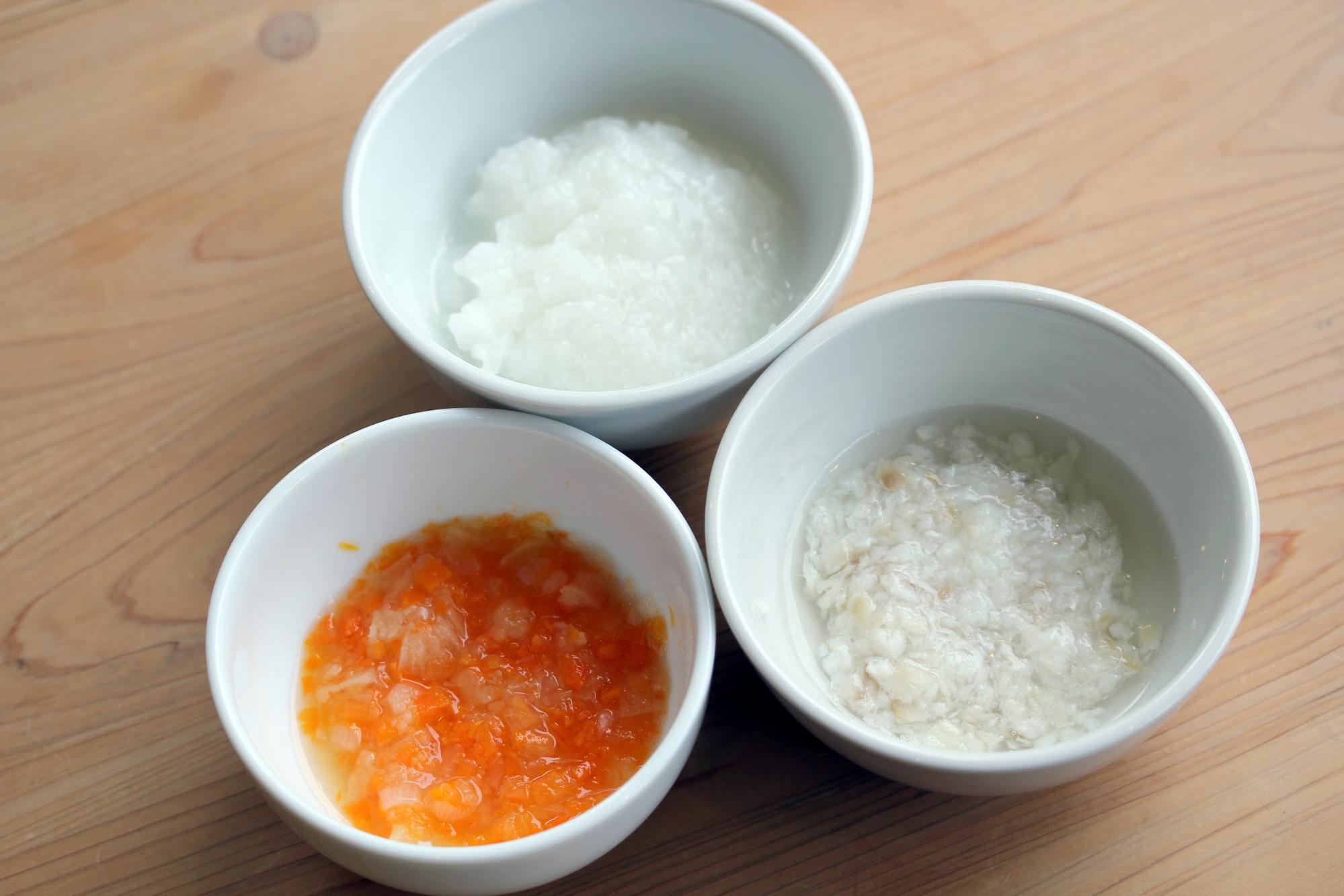 Image credits: growing-trees.com
Instead of feeding your child with cold pre-packaged baby food, order a warm meal from the cafe. The cafe serves rice or udon, with a side of steamed veggies and fish that are free of dairy and eggs. You can customise the texture of the baby food according to your child's age – paste, granular, or diced. 
Purchase these baby meals as an add-on to an adult meal (¥510, ~USD4.92) or à la carte (¥1,020, ~USD9.83).
Address: 5 Chome-6-30 Kiba, Koto City, Tokyo 135-0042, Japan
Opening hours: Mon – Fri, 11AM-5.30PM | Sat, 9.30AM-6.30PM (Closed on Sunday)
Directions: 3-minutes walk from Kiba Station 
---
5. Kichiri Mollis 
---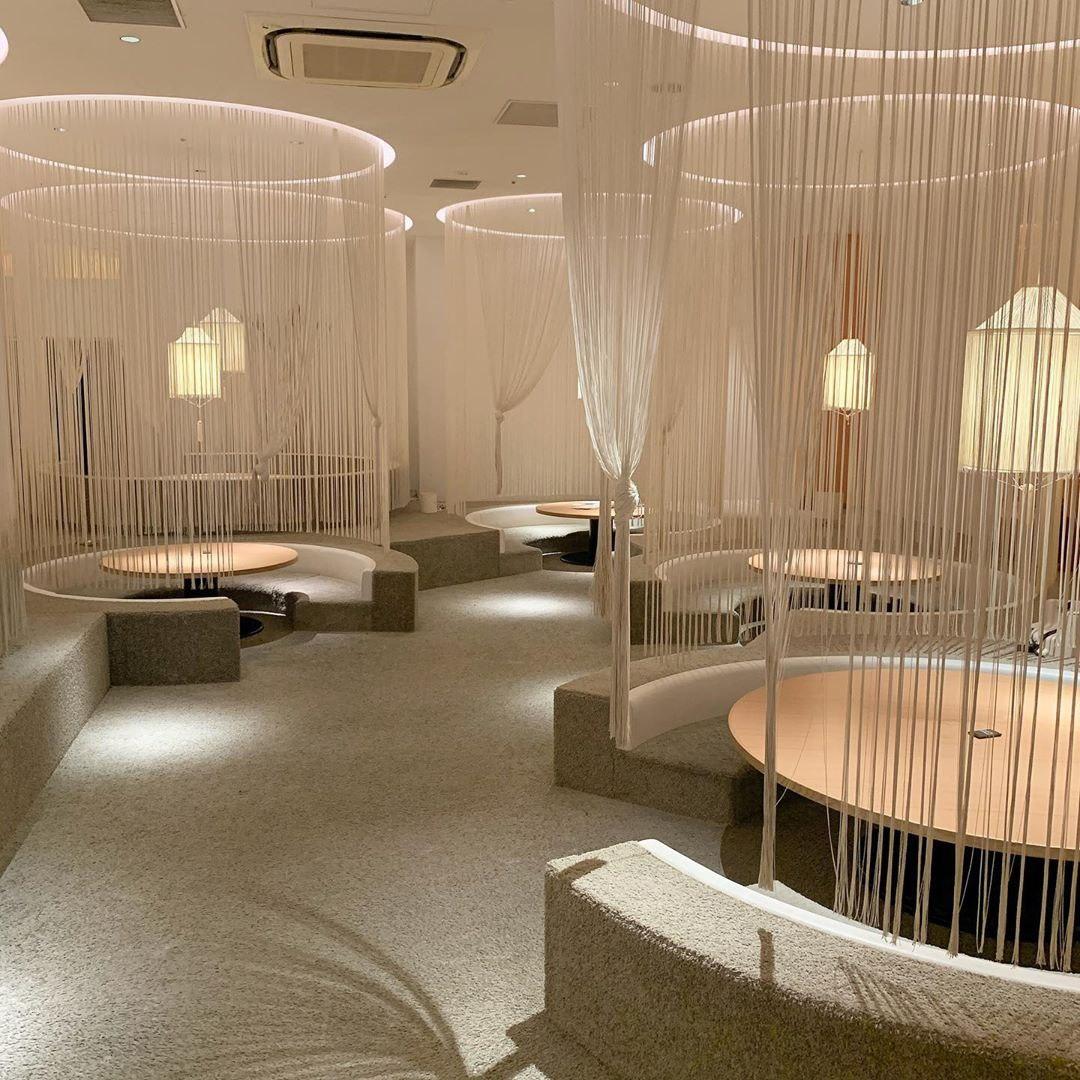 Image credit: @0586k2
Kichiri Mollis is a chain of izakaya (Japanese bars) catered towards families with kids. The sophisticated bar has baby cots and raised tatami cushions for your kids to rest up while you down a drink or two.
Tip: Remember to take off your shoes before entering Kichiri Mollis. Check out our Japanese dining etiquette guide so you don't offend any Japanese locals.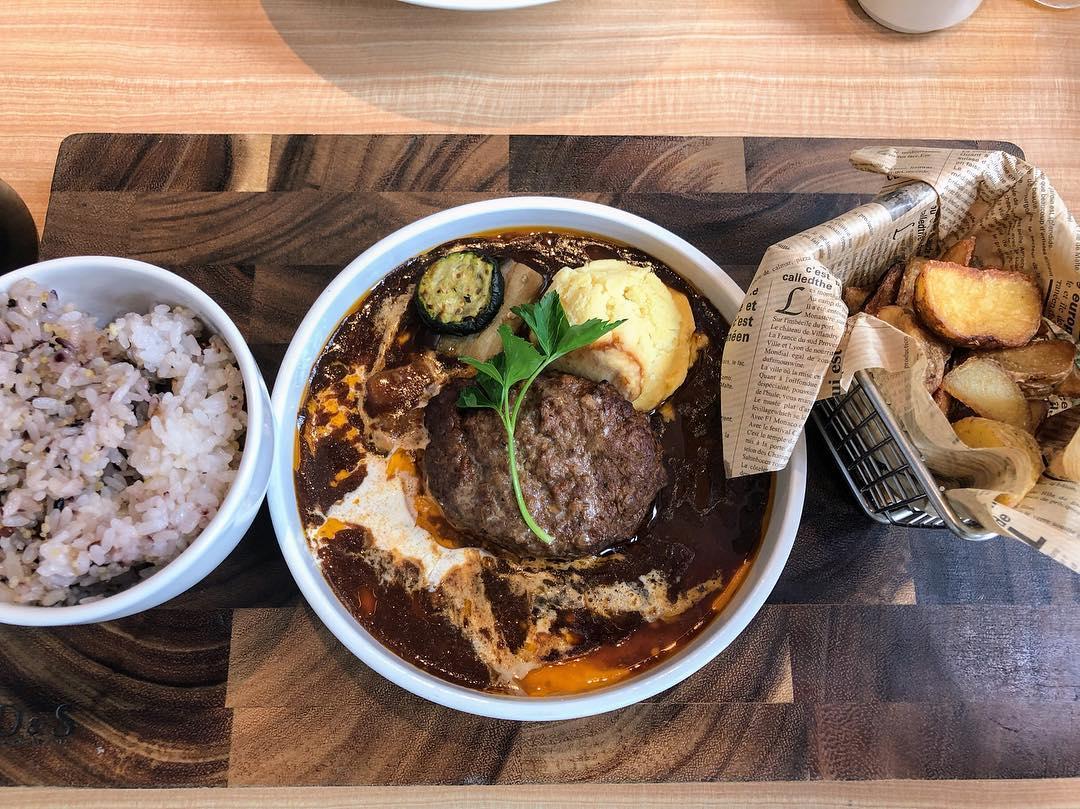 Stewed hamburger patty with whole-grain rice and potato wedges
Image credit: @aikeiyou
Besides alcoholic beverages, the bar offers grub like stewed hamburger patties with whole-grain rice. Baby food isn't on the menu but you're free to bring your own.
Tip: English and Mandarin menus are available. Master these basic Japanese phrases so you can ask for one.
Address: Shinjuku Nakamuraya bldg 6F, 3-26-13 Shinjuku, Shinjuku-ku, Tokyo 160-0022, Japan
Opening hours: 11AM-12AM, Daily
Directions: 5-minute walk from Shinjuku Station 
---
6. Trattoria Anima Tokyo 
---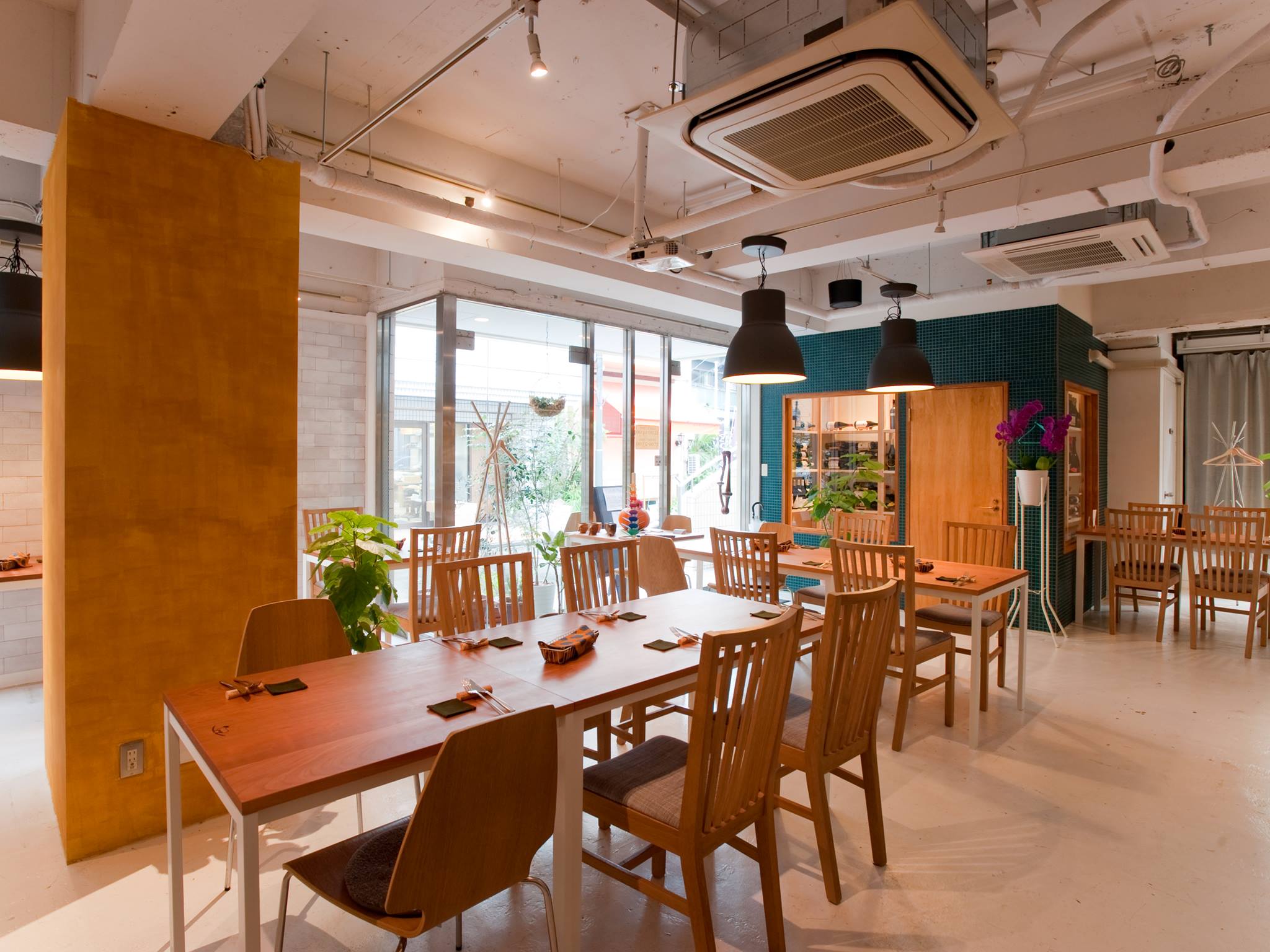 Image credit: Trattoria Anima Tokyo
Trattoria Anima Tokyo is a Nordic-style Italian restaurant equipped with child-friendly facilities like diaper-changing stations, bibs, and highchairs.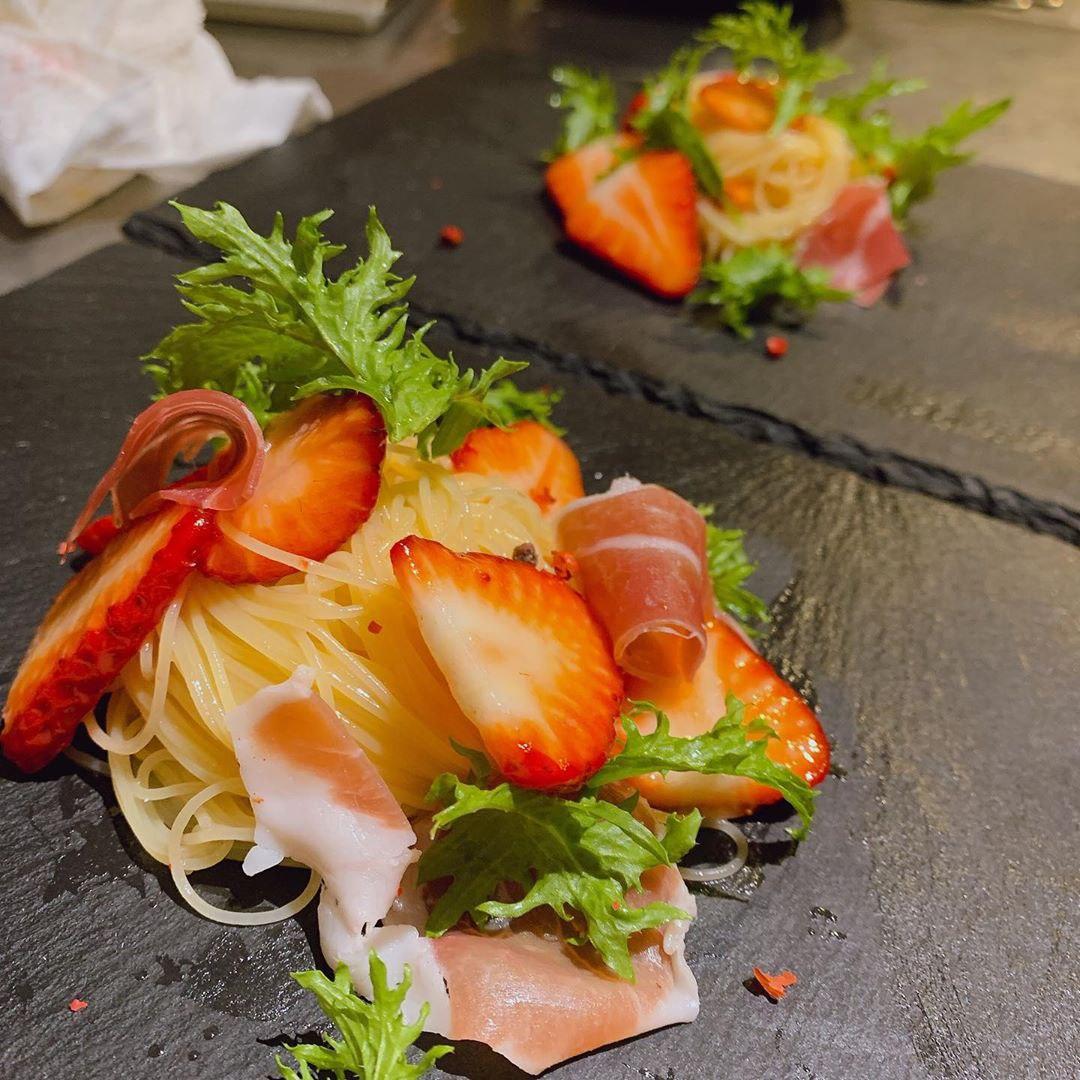 Image credit: @animatokyo
Opt for their pasta with strawberries – it's high in antioxidants and hails from Tochigi prefecture, the 'Strawberry Kingdom'. 
Tip: Upon request, the restaurant also loans DVDs to keep the kids occupied.
Address: 1 Chome-3-16 Tomigaya, Shibuya City, Tokyo 151-0063, Japan
Opening hours: 11.30AM-2.30PM, 5PM-11PM, Daily
Directions: 1-minute walk from Yoyogi-kōen Station 
---
7. Ukafe 
---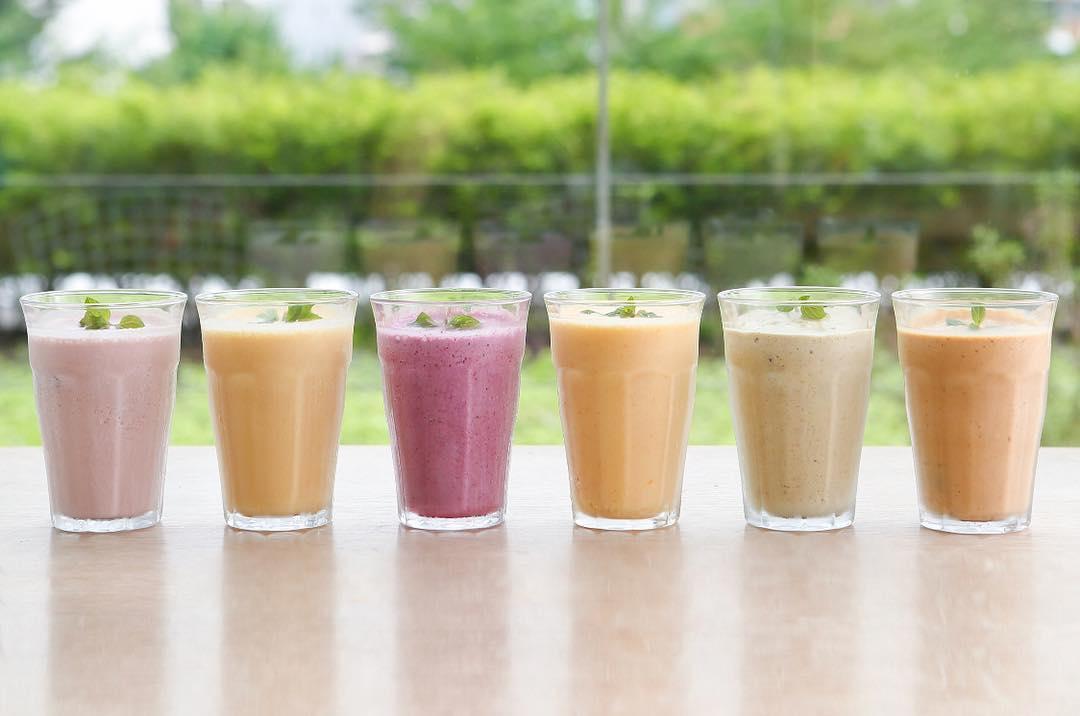 Image credit: @ukafe.info
Ukafe is the brainchild of Kiho Watanabe, a celebrity beautician in Japan. The cafe shares its space with Watanabe's nail salon, so mums who want to get a manicure can kill two birds with one stone.
They're known for their signature 'beauty juices' (¥820, ~USD7.76). Sip on bestsellers such as the 'Anti-aging' and 'Whitening' juices, made with healthy ingredients like soy milk, coconut powder, and beet sugar.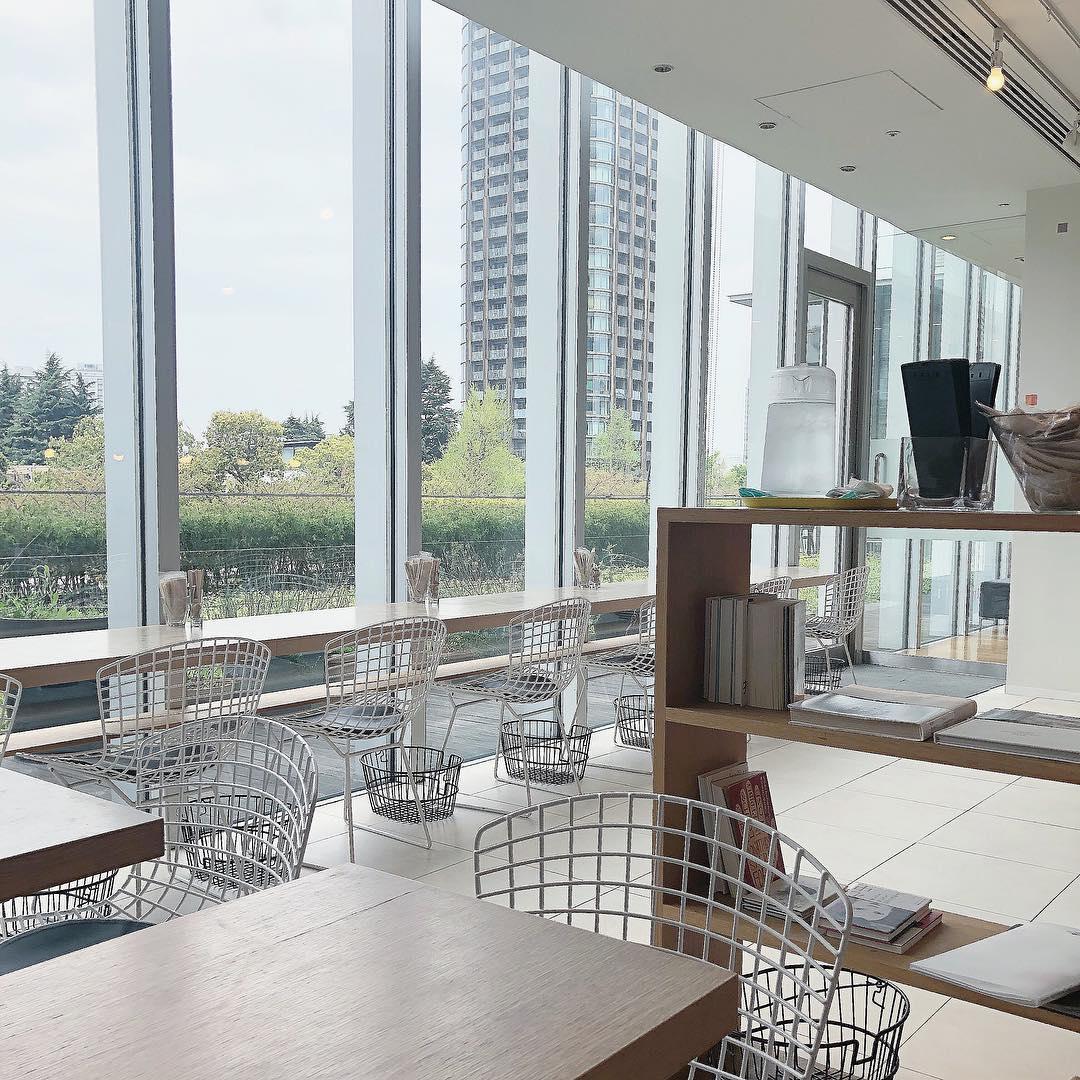 Image credit: @you.a.m
The cafe is stroller-friendly and provides highchairs upon request. Like other child-friendly cafes in Tokyo, the baby room is conveniently located on the same floor along with two private changing rooms.
Address: Minato-ku, Akasaka 9-7-4, Tokyo Midtown 2F, Roppongi, Tokyo 107-0052, Japan
Opening hours: 11AM-11PM, Daily
Directions: 5-minute walk from Nogizaka Station 
---
8. Bonheur de Sakura 
---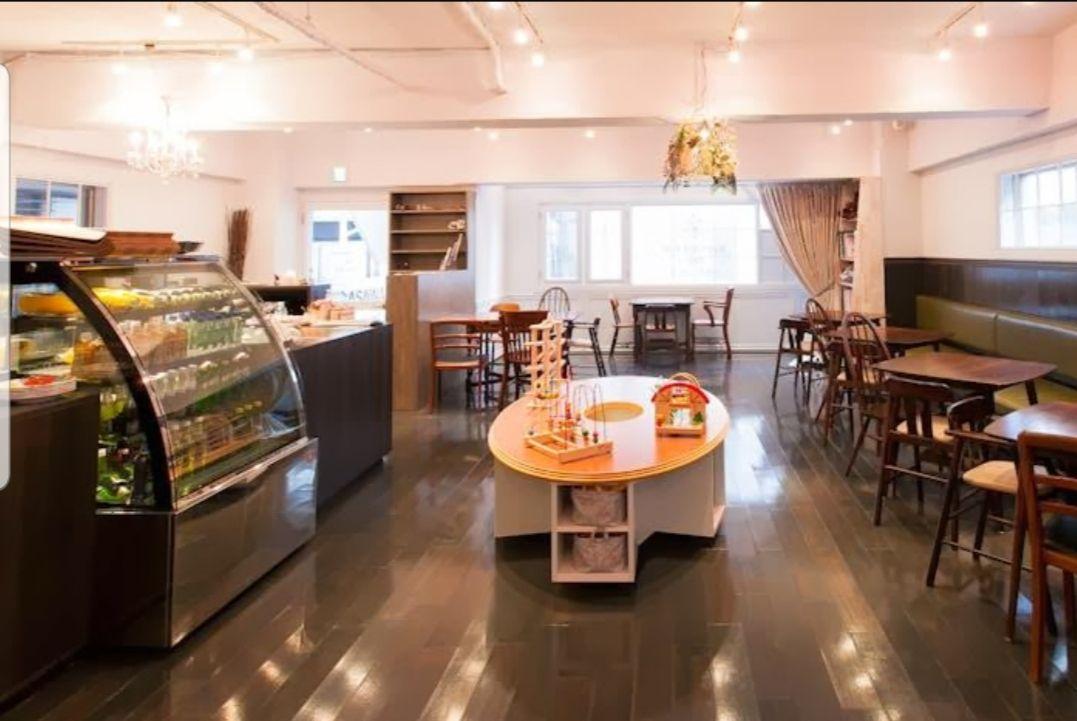 Image credit: Bonheur de Sakura
Similar to Ukafe, Bonheur de Sakura also has its own nail salon where mums can pamper themselves. What sets it apart is its play corner located right in the centre of the cafe, so it's easy to monitor your kids from afar.
There's one distinction to note – the cafe charges you according to the amount of time spent. For every 30 minutes, an adult and a child will have to pay ¥500 (~USD4.74). A second kid will set you back an additional ¥200 (~USD1.89)/30 minutes. Drinks are charged separately. 
Bonheur de Sakura only sells drinks like organic fruit juices and teas (¥210, ~USD1.99). Since there's no food, you are allowed to get takeaways before heading in.
Address: 1-5-10 Shibuya, 1st Floor, Ogasawara Building, Tokyo, Japan, 150-0002
Opening hours: Mon – Fri, 10.30AM-3PM | Sat & Sun, 11AM-3PM
Directions: 9-minute walk from Shibuya Station
---
9. Summerbird Organic
---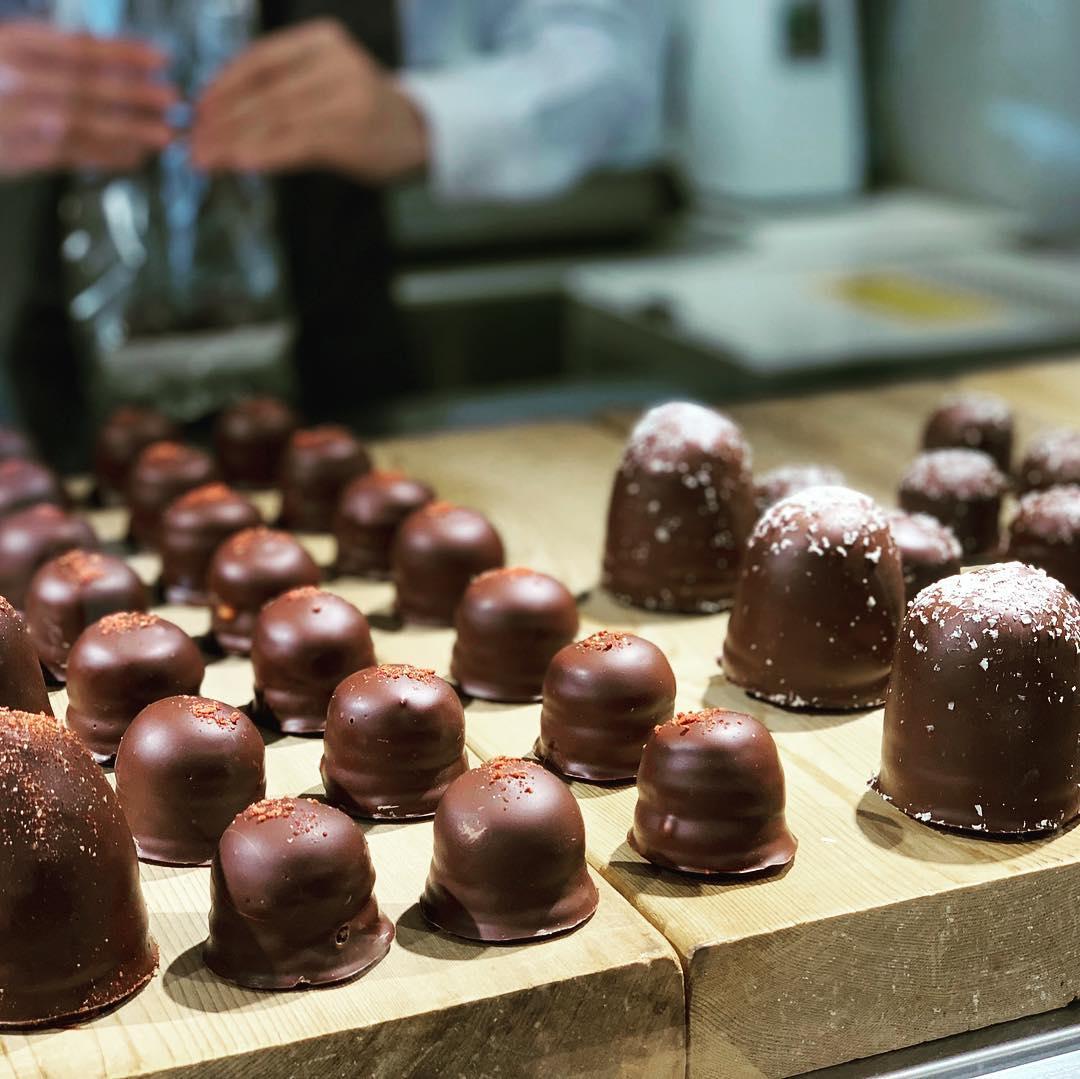 Image credit: @tokyoccino
True to its name, Summerbird Organic swears by 100% organic chocolates and ice-creams. There is a chocolate laboratory right behind the counter and inquisitive kids can witness the entire chocolate-making process from start to finish.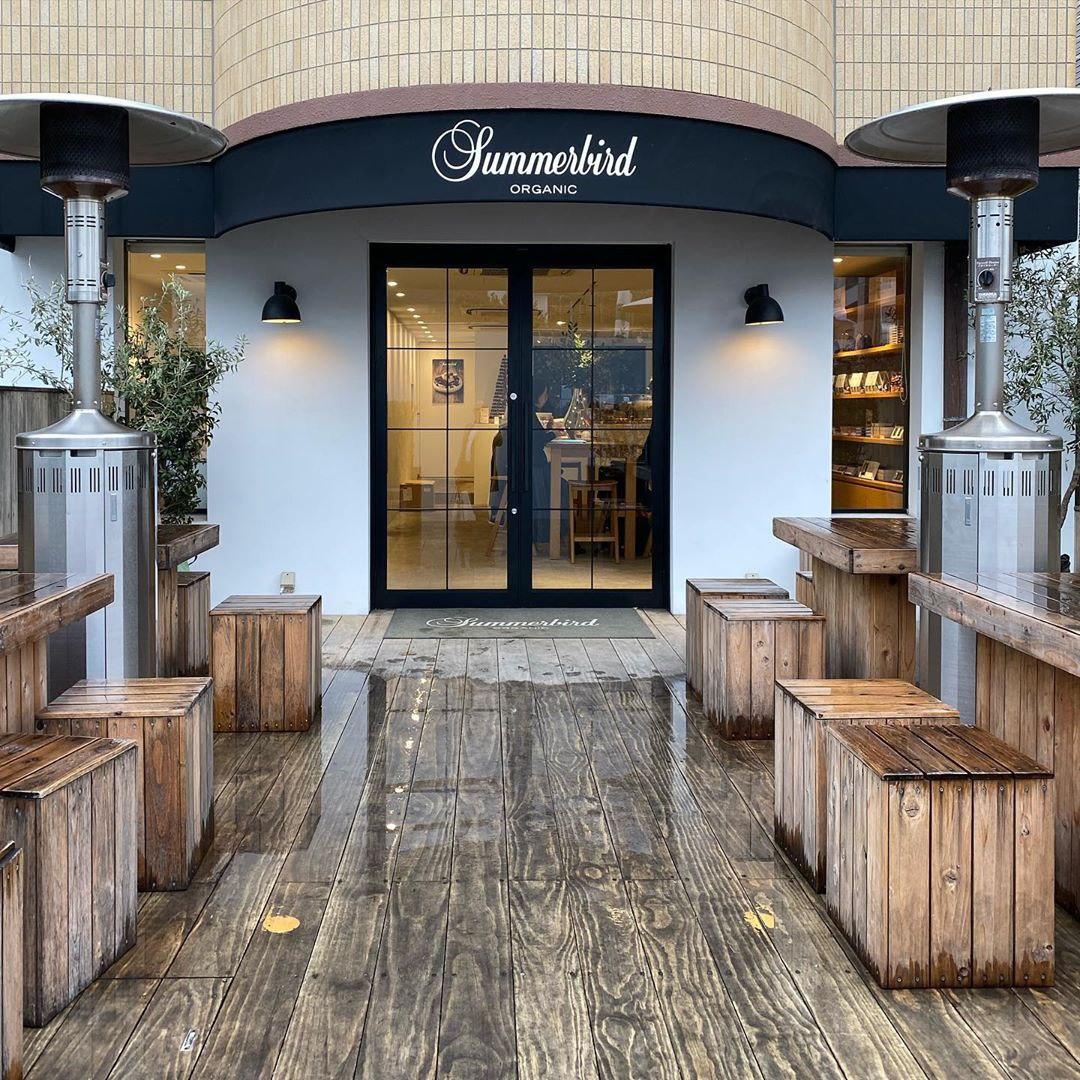 Image credit: @the_travelling_dad
There's an outdoor seating area perfect for large families and those who want to enjoy some fresh air.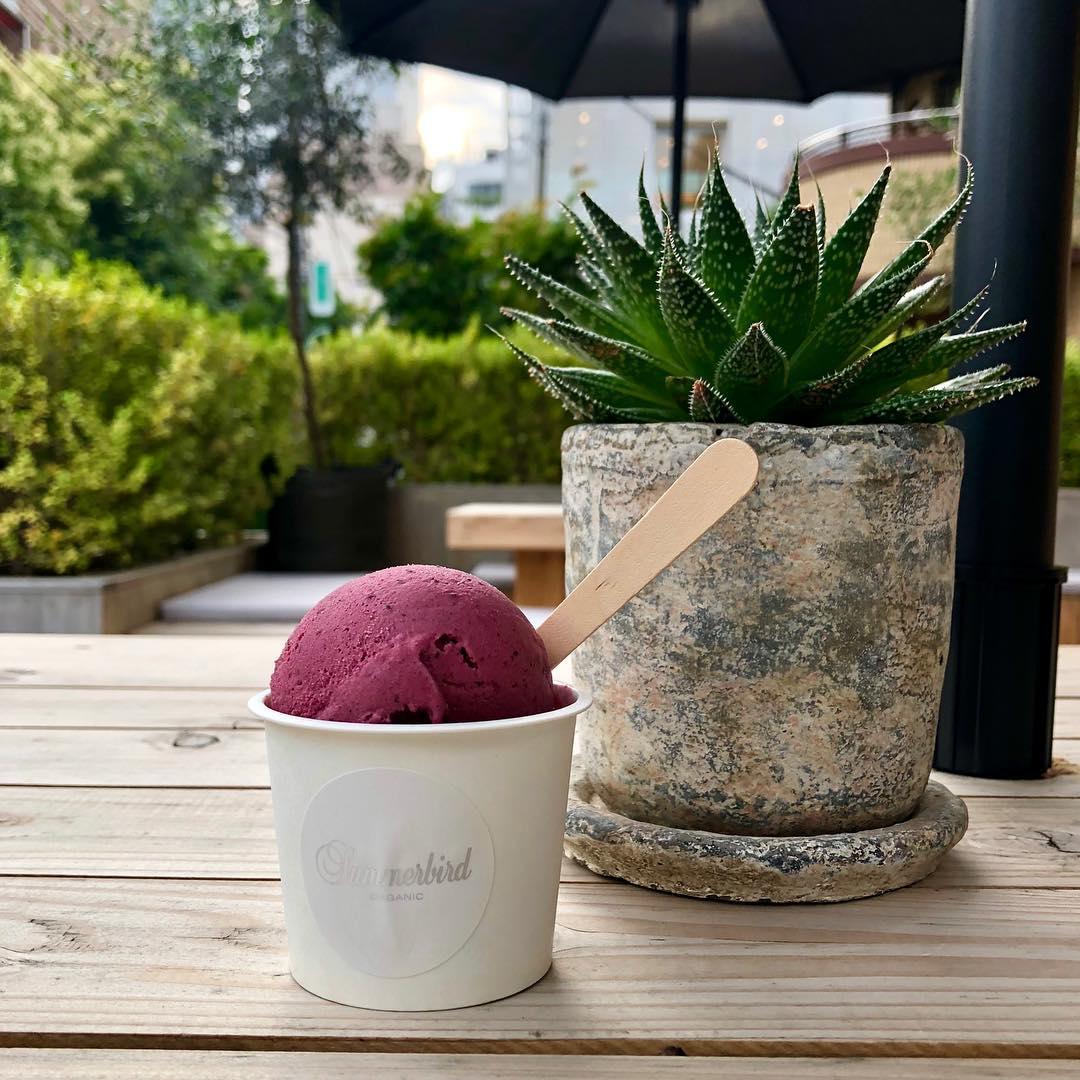 Cassis chocolate ice cream
Image credit: @bibianco
Address: 5 Chome-5-20 Minamiaoyama, Minato City, Tokyo 107-0062, Japan
Opening hours: 10AM-8PM, Daily
Directions: 2-minute walk from Omotesando Station
---
10. Higuma Donuts x Coffee Wrights Cafe
---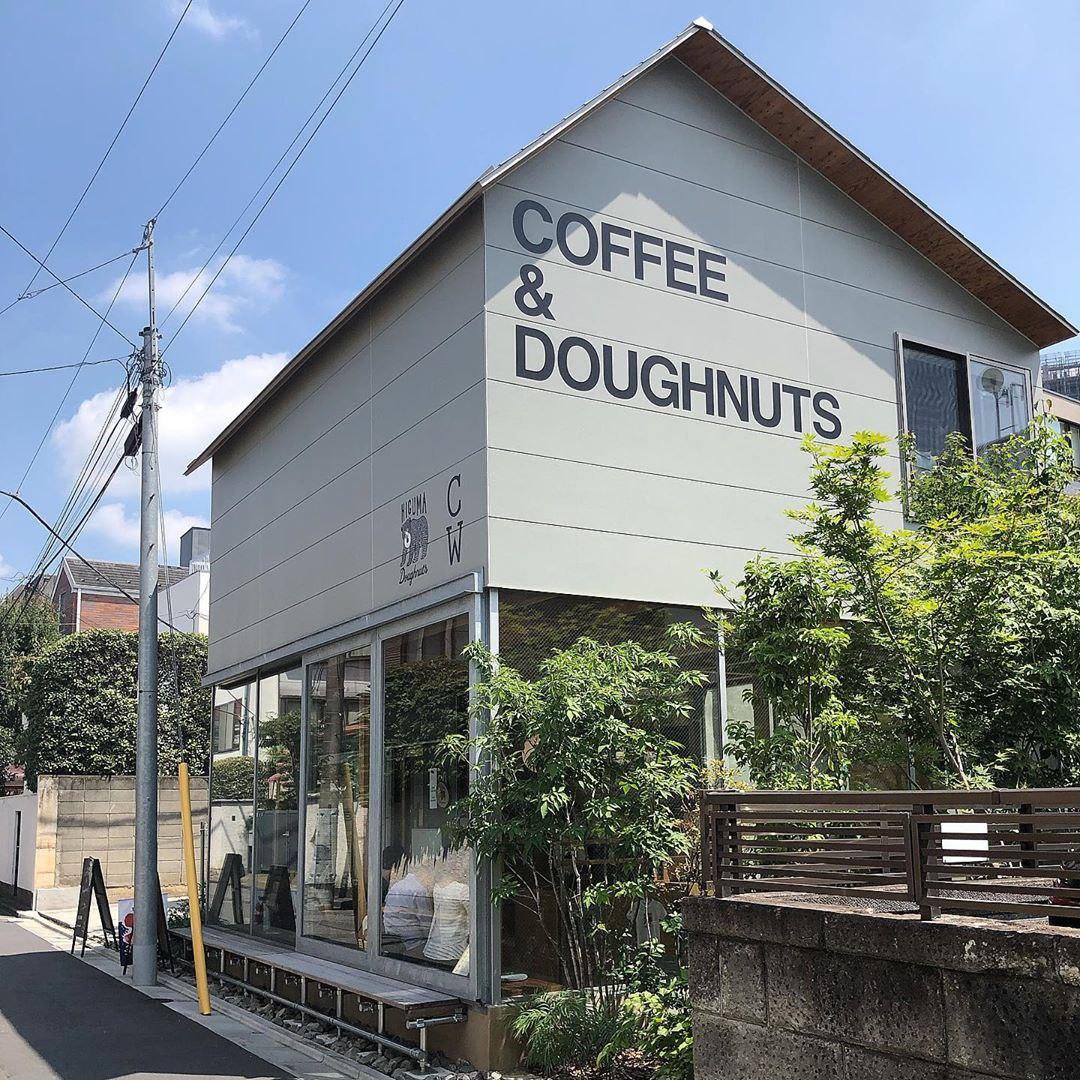 Image credit: @kharnue_1
If you're looking for a sugary-perk-me-up, grab a doughnut from Higuma Donuts x Coffee Wrights Cafe. Their ingredients are mostly sourced from Hokkaido and each doughnut is deep-fried in 100% trans-fat-free palm oil.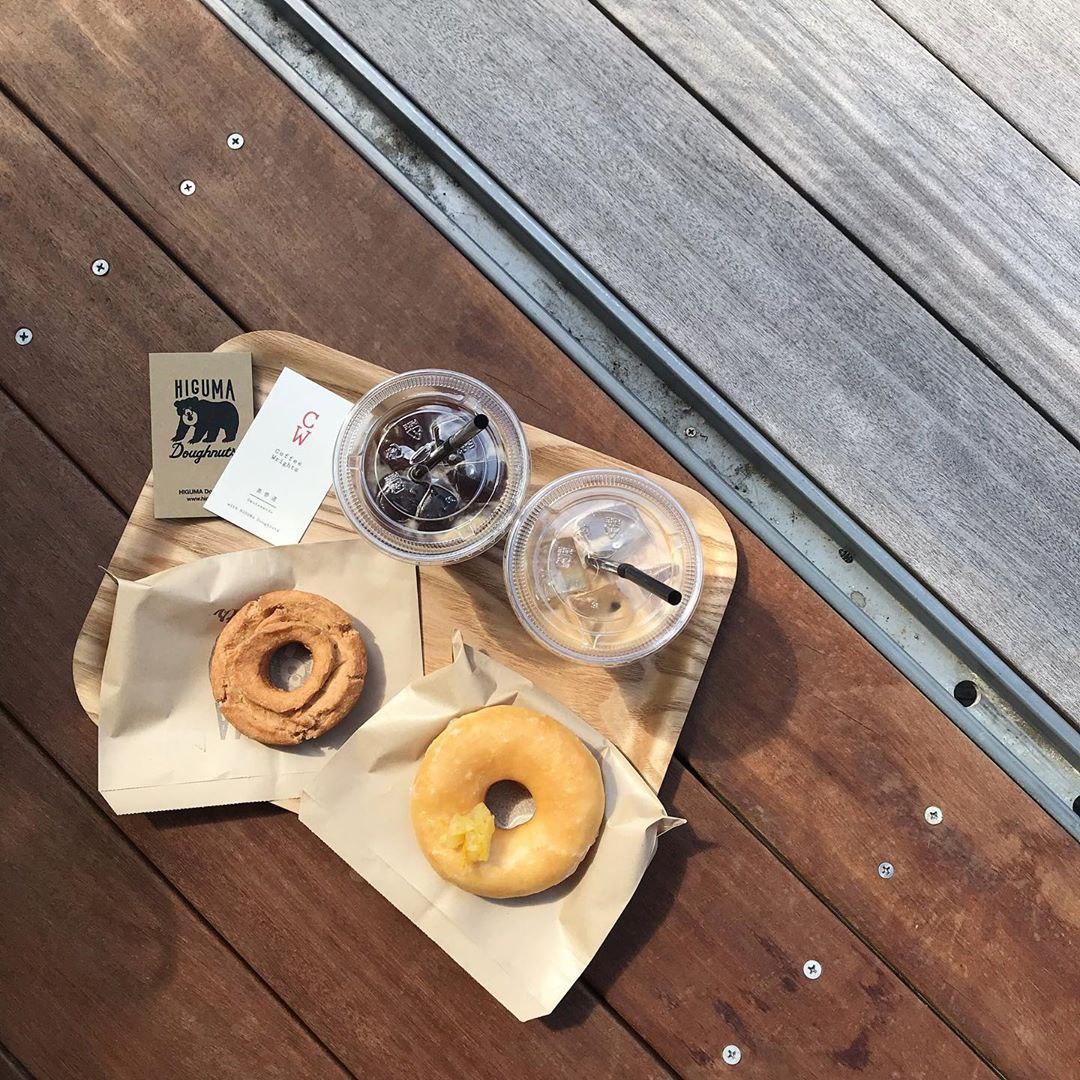 Image credit: @real__zksk
Opt for crowd-favourites such as the Cinnamon sugar, Honey Mascarpone, and Chocolate Drippin' doughnuts – prices start from ¥220 (~USD2.09).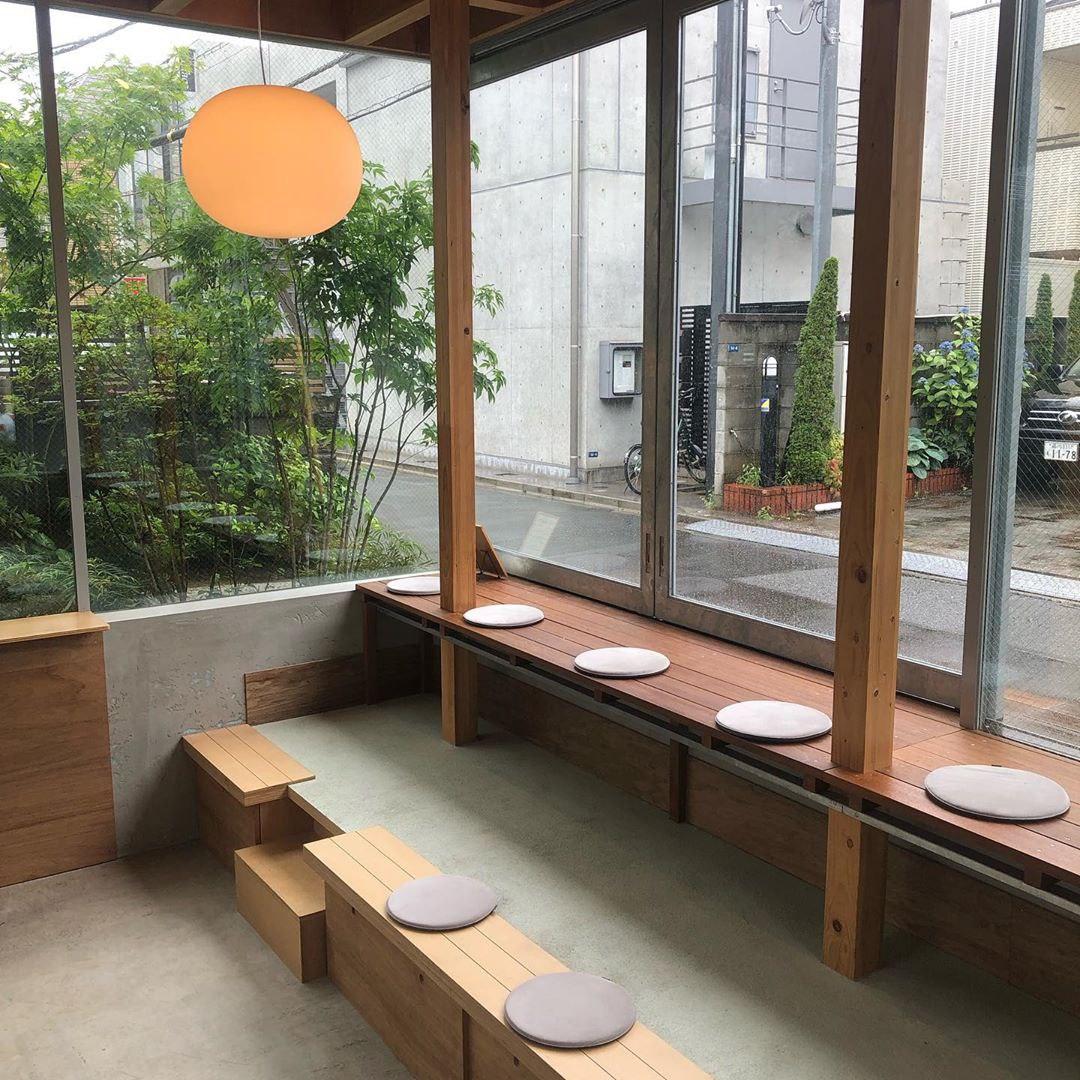 Image credit: @h___un
The cafe staff welcomes families to leave their belongings either at the entrance or at a corner of the cafe, as long as it doesn't hinder other patrons.
Address: Minagawa Village 5, 4 Chome-9-13 Jingumae, Shibuya City, Tokyo 150-0001, Japan
Opening hours: Thu – Tue, 11AM-6PM (Closed on Wednesdays)
Directions: 6-minute walk from Omote-Sando Station
---
Parents-approved foodie spots
---
Travelling with the kids can be tricky, but with these child-friendly hotspots, you won't have to pull your tresses out on your next trip to Tokyo.

Check out these articles on your next trip to Japan: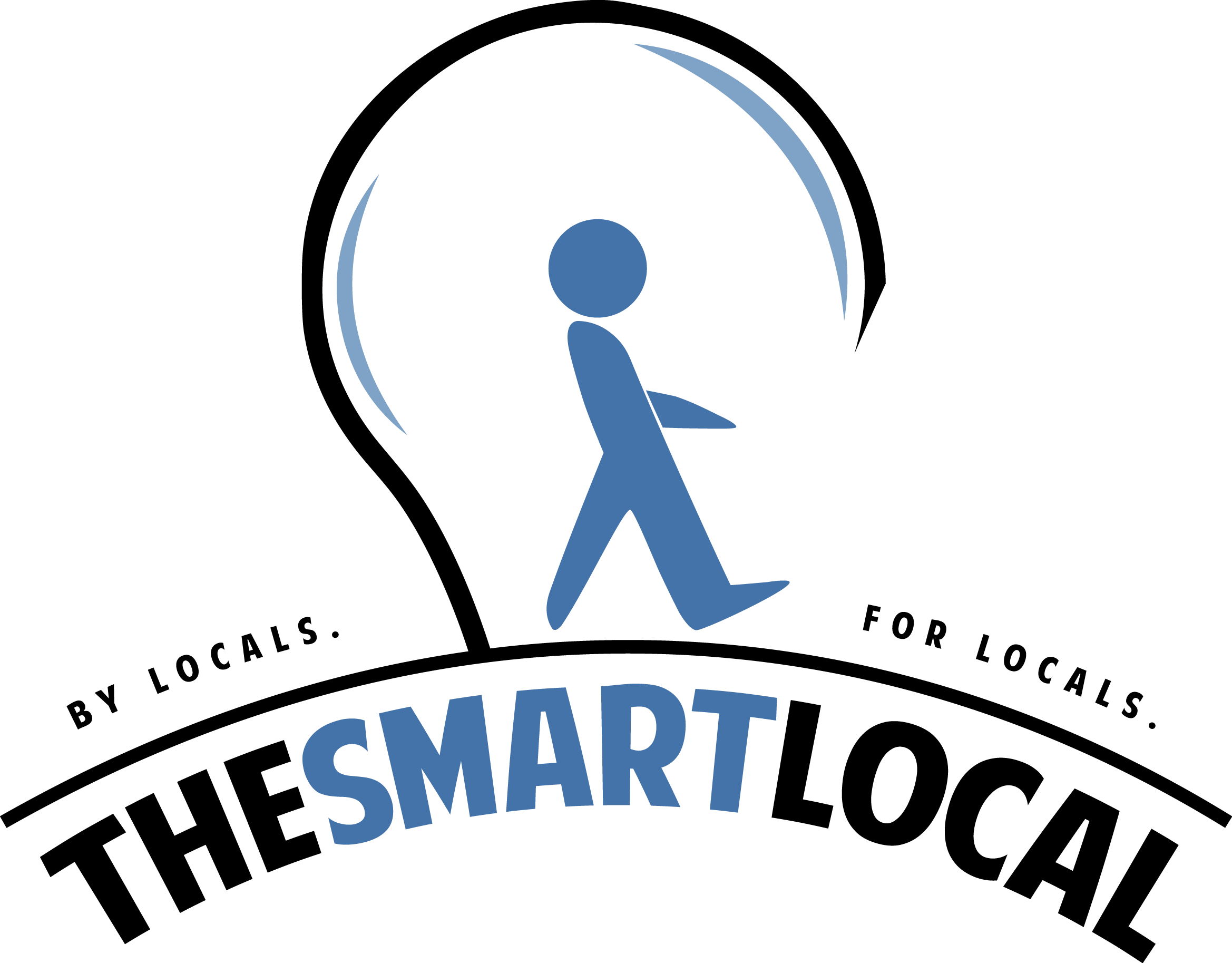 Drop us your email so you won't miss the latest news.