Restaurants in Tokyo with cheap meals
---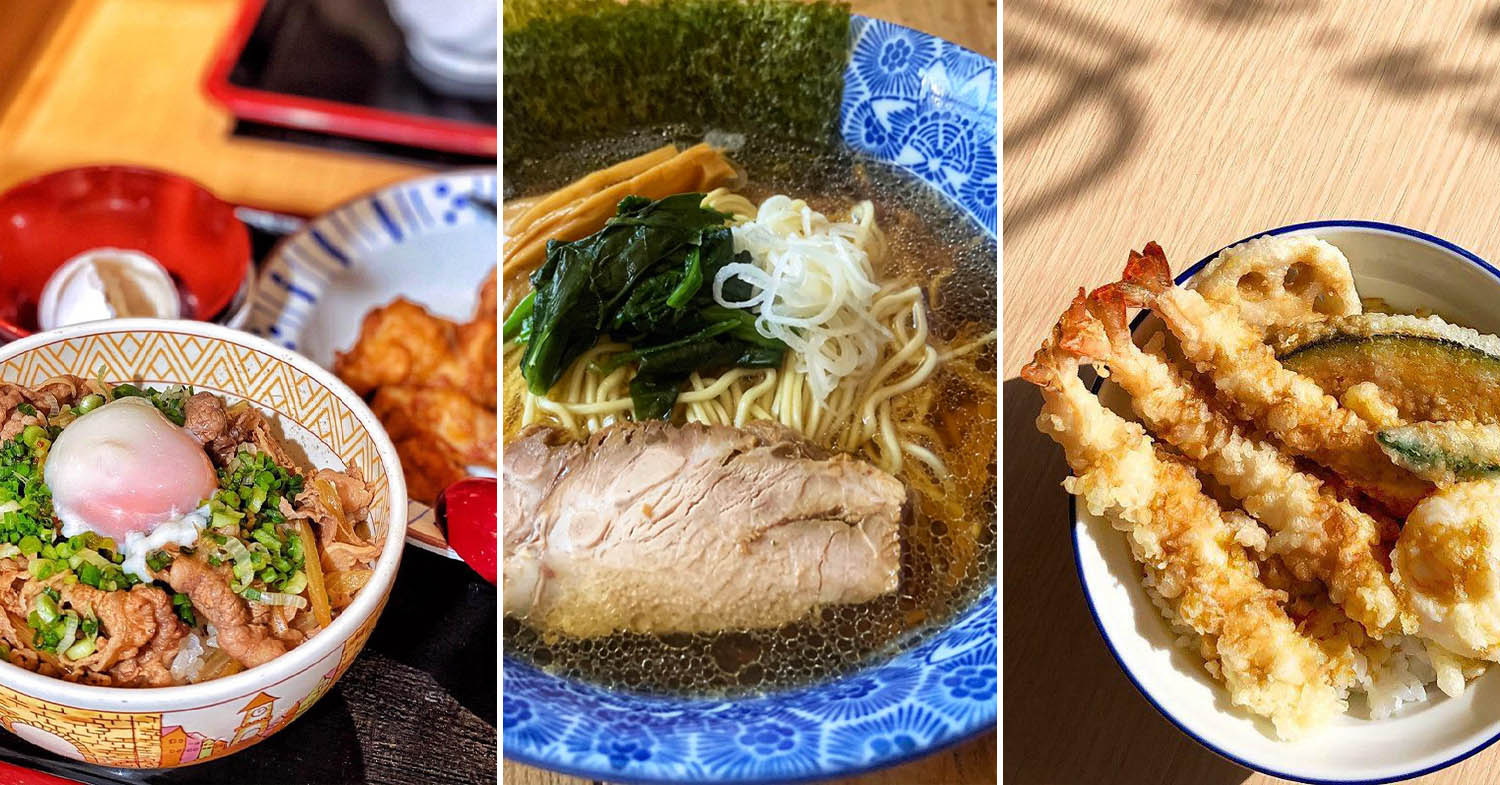 Image credits (from left): @followmetoeat_, @ramentei and @tendon_tempura_st
Tokyo is well-known to be an expensive city to visit – the flight tickets, accommodation and transport costs can quickly add up. If you're a traveller on a tight budget like us, you know how it feels to scrimp and save in every aspect we can – even if it means forgoing delicious food for microwaved dinners.
Thankfully for us, there are plenty of restaurants in Tokyo where you can get a satisfying and scrumptious meal without breaking the bank. For less than ¥880 (~USD8), you can get a sumptuous meal at these restaurants – many of which are ubiquitous around the city.
---
1. Matsuya (松屋) – Gyudon bowls
---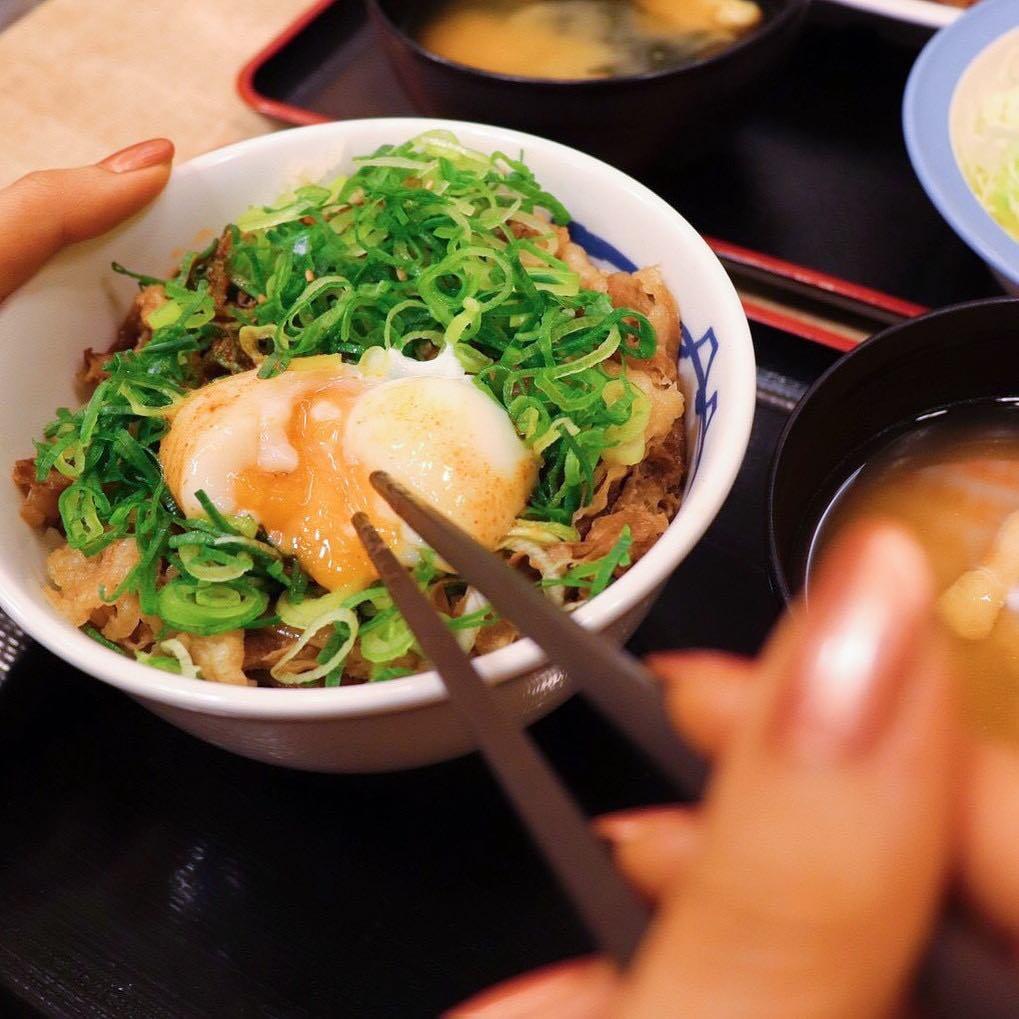 Image credits: @matsuya_foods
Matsuya is a popular fast-food chain specialising in simmered beef rice bowls, or gyudon. It's cheap, nutritious, and fast, which may be the reason why you'll often find Japanese salarymen scarfing down their lunch here before returning to work. 
The standard regular-sized gyudon is just ¥320 (~USD2.90), while the extra large-sized one only costs ¥550 (~USD5). Yakiniku (grilled beef) sets are also popular here. A plate of yakiniku, salad, miso soup and a bowl of rice costs a grand total of just ¥600 (~USD5.40).
For something different, try the large-sized Tender Beef Curry Gyudon – a plate of beef and rice paired with a bowl of beef curry for only ¥820 (~USD7.40).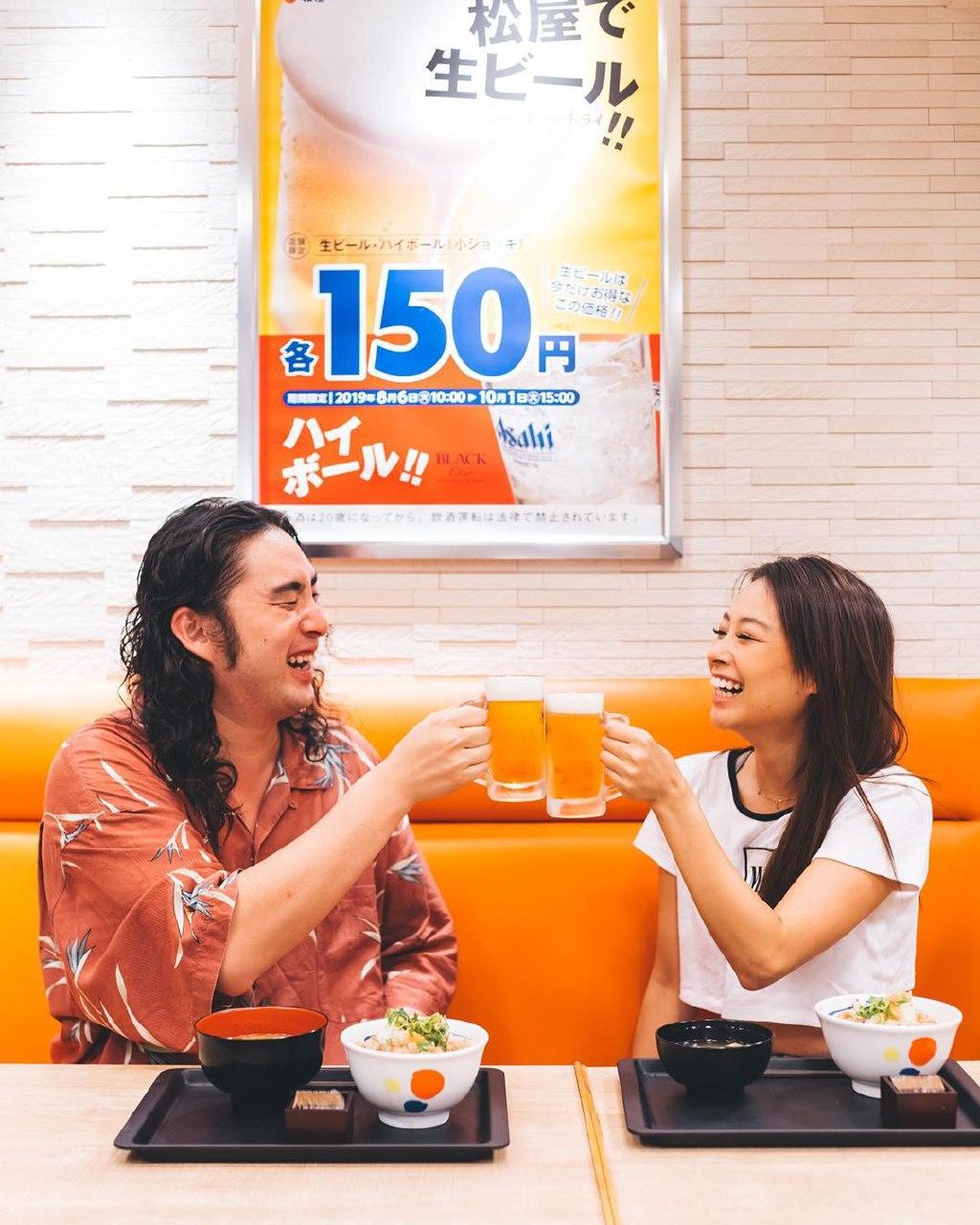 Image credits: @matsuya_foods
There are 959 outlets spread out all across Japan, and 334 restaurants in Tokyo alone. You can locate a store near you here, or just type 'Matsuya' into Google Maps for the nearby outlets.
Tip: Matsuya displays the nutritional values and ingredients used for each dish on their website, which is helpful for people with allergies and dietary restrictions.
---
2. Nadai Fuji Soba 名代富士そば – Soba noodles
---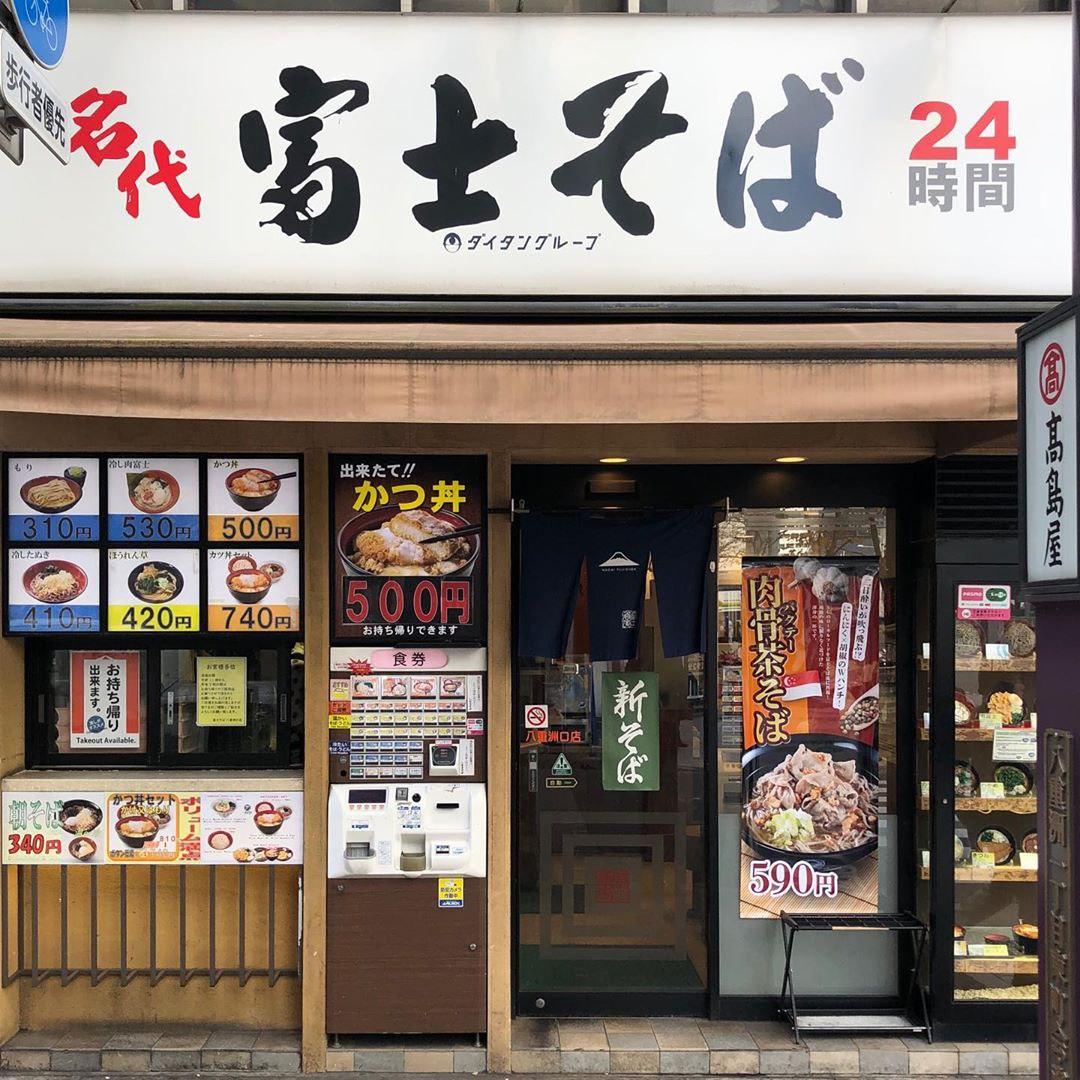 Image credits: @different_situations
Nadai Fuji Soba is the biggest soba and udon chain in Tokyo, with dozens of small-sized restaurants in Tokyo, across Japan, and parts of Asia. They're open 24/7 and you can usually find one near most train stations in Tokyo.
The signature dish here is the Niku Fuji Soba (¥500, ~USD4.50), a bowl of buckwheat noodles topped with beef and an onsen tamago (soft-boiled egg). The Katsudon with Noodles Set, which consists of a katsudon (pork cutlet with egg on rice) paired with a bowl of soba noodles, costs just ¥720 (~USD6.50). Or try the Curry Katsudon (¥570, ~USD5.20), which uses beef curry to top off the katsudon.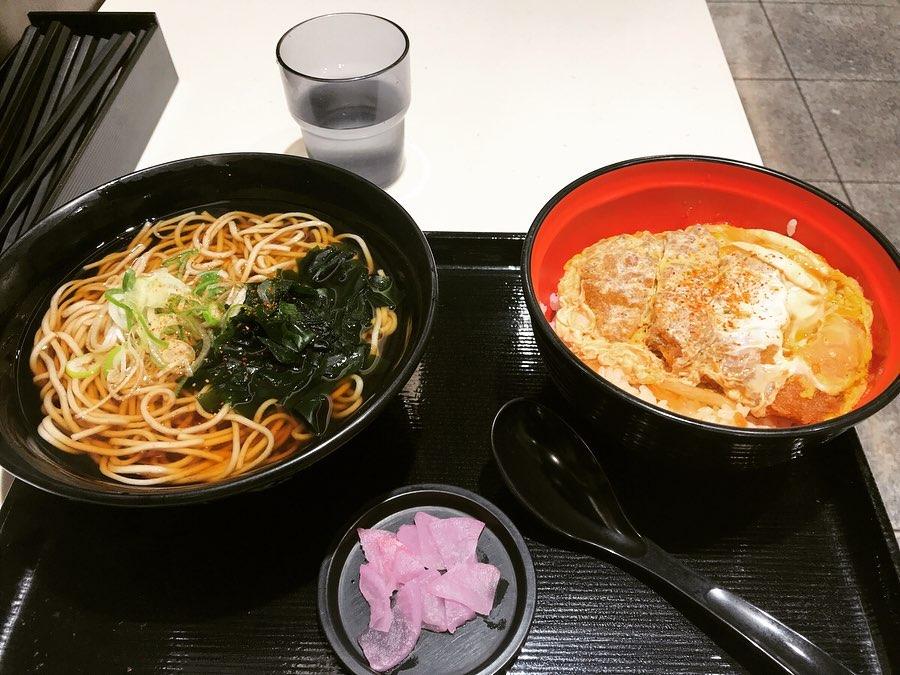 Katsudon with noodles set (¥720, ~USD6.50)
Image credits: @moritonmartin
There are cold versions of the soba available for those looking to cool off on a hot summer's day. You can also switch to udon noodles for free.
---
3. Sukiya (すき家) – Gyudon bowls
---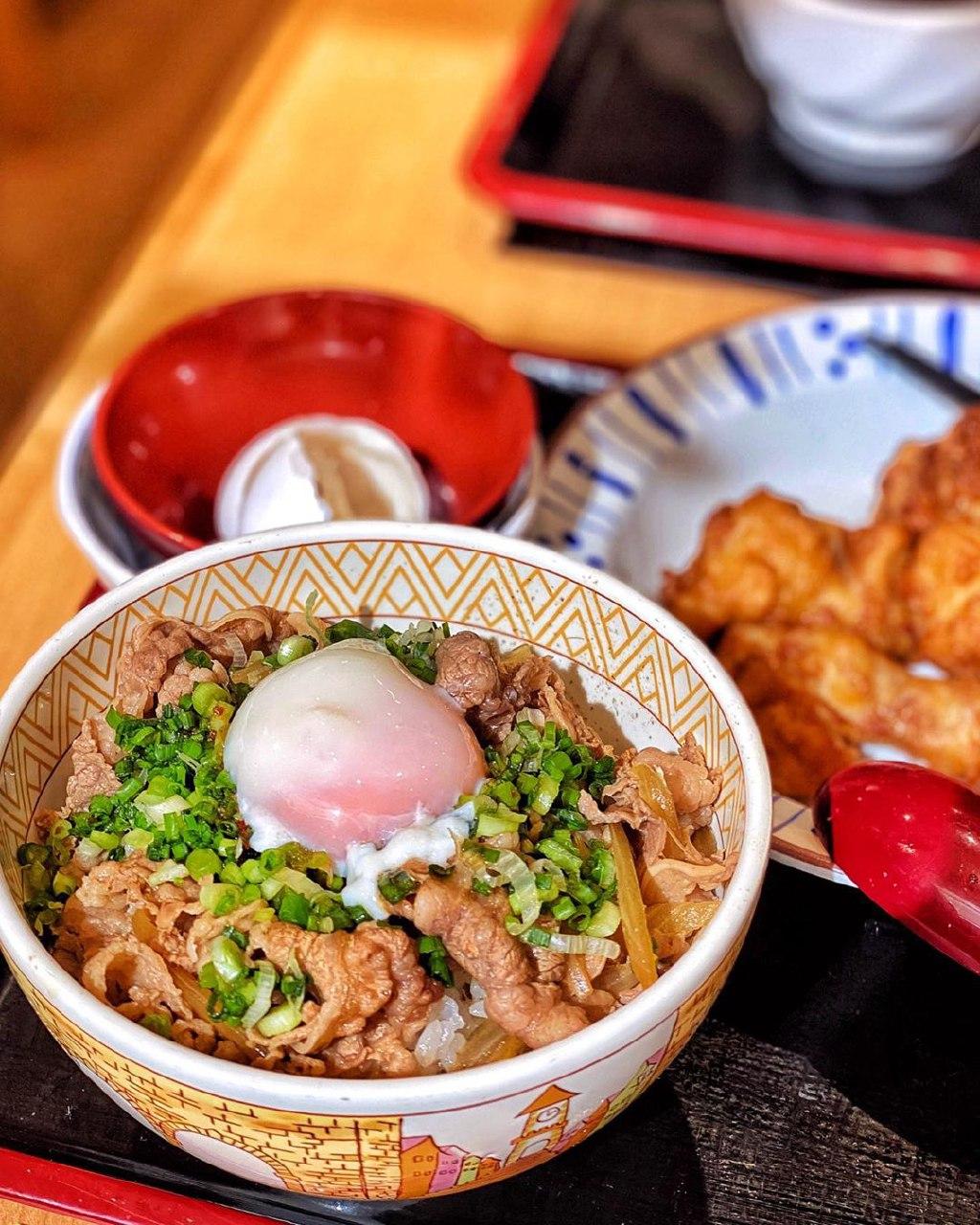 Image credits: @followmetoeat
Sukiya is also a gyudon chain, with over 2,000 outlets in Japan. It offers various toppings on their gyudon, like kimchi, cheese, and even cod caviar. Their gyudon sizes come in 6 sizes, from mini to mega.
The regular-sized gyudon costs only ¥350 (~USD3.20), while the mega-sized bowl is just ¥780 (~USD7.10). Another popular dish in Sukiya is the maguro no zuke-don, or tuna sashimi rice bowls. It costs ¥690 (~USD6.30) and is served with soy sauce and wasabi.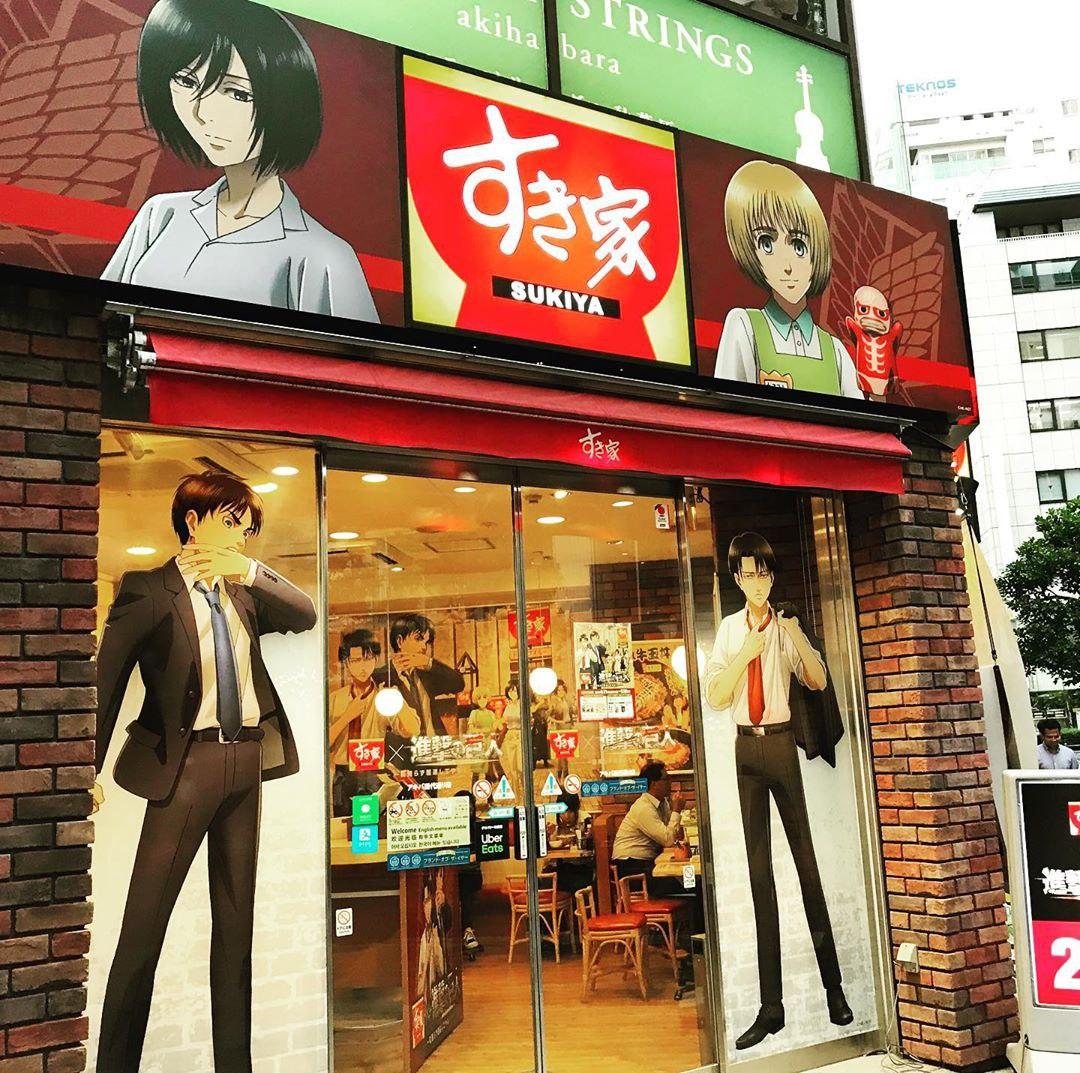 Image credits: @hiroshi80
For an even more filling lunch, try the teishoku, or traditional Japanese set meals. The set meals come with a main dish – like beef or grilled salmon – and side dishes like rice, miso soup, pickled vegetables and a raw egg. These set meals range around ¥550 (~USD5).
Note: There are 112 outlets that offer an English menu. You can find an outlet near you here.
---
4. Wendy's First Kitchen (ファーストキッチン) – Japanese fast food
---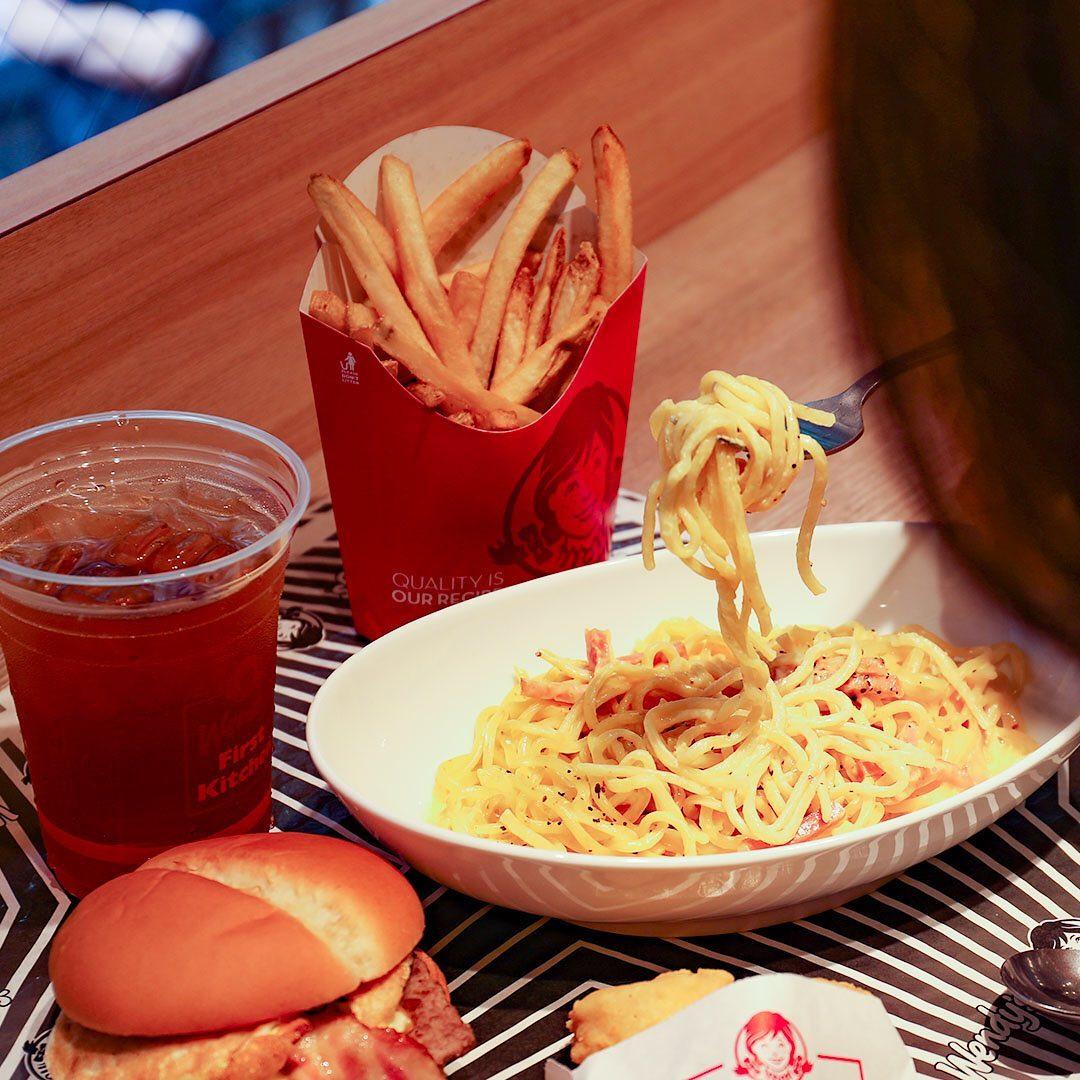 Image credits: @i_am_first_kitchen
Wendy's First Kitchen is a Japanese fast-food chain and a subsidiary of Wendy's. It offers burgers, pasta, pizza, fried chicken, and specialises in flavoured french fries, called Flavour Potato.
The Bacon Egg Burger has been on the menu since its founding in 1977 and costs ¥360 (~USD3.30). You can upgrade it to a set for an additional ¥410 (~USD3.70) for a box of fries and a drink.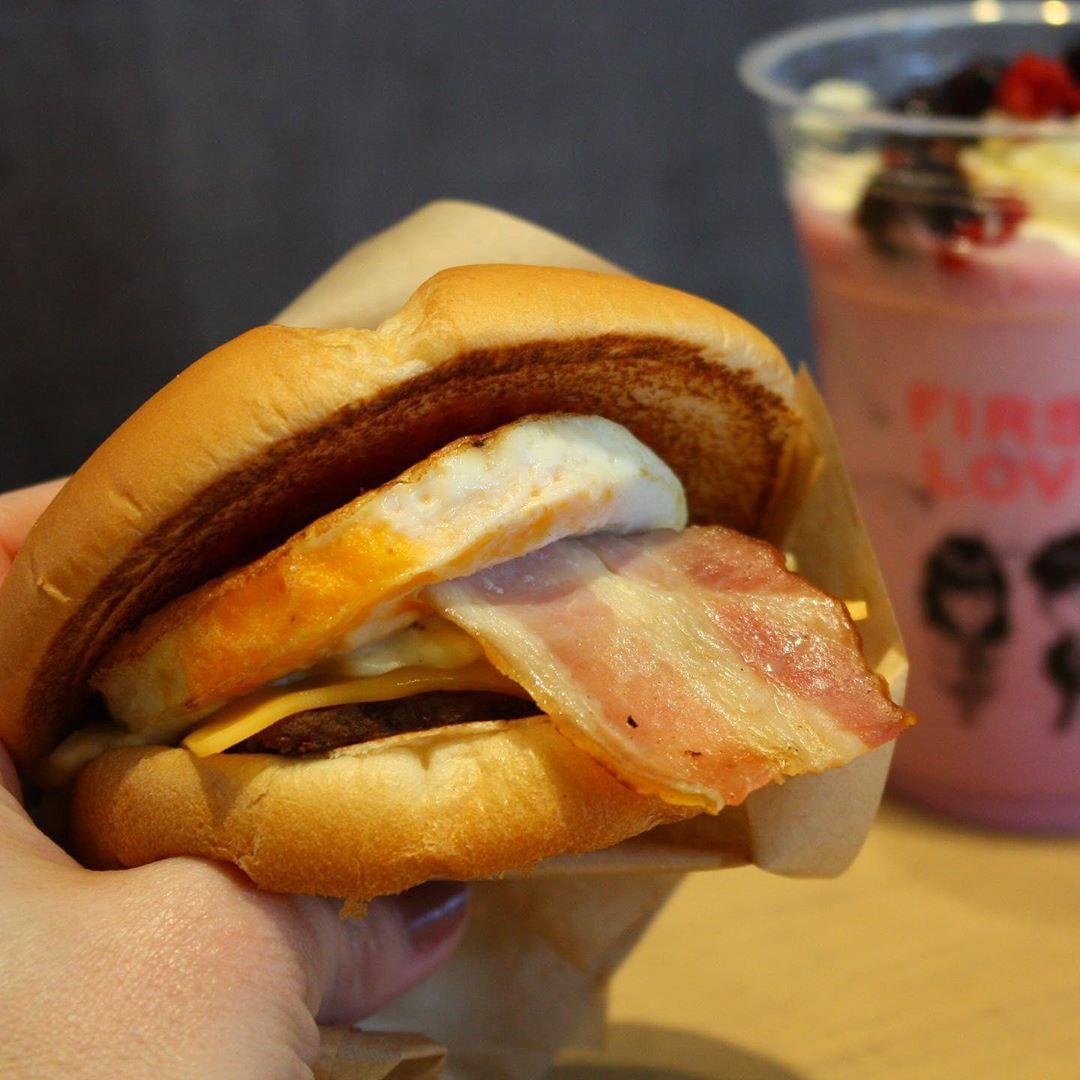 Bacon Egg Burger (¥360, ~USD3.30)
Image credits: @wendys_firstkitchen_kagoshima
Do try the variety of flavoured french fries, like the Hakata Mentaiko Potato (¥290, ~USD2.60) and the Burnt Butter Soy Sauce Potato (¥290, ~USD2.60).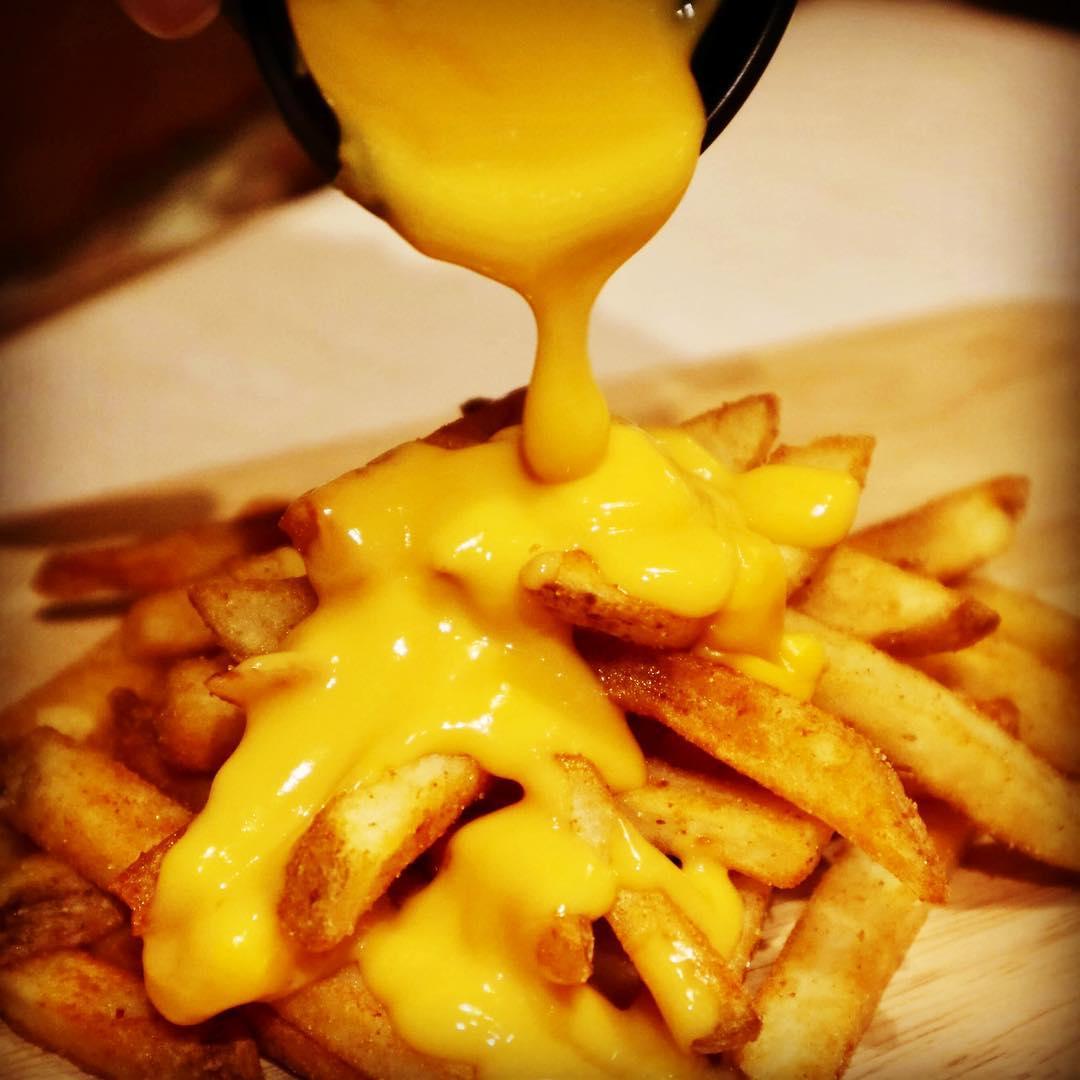 Image credits: @i_am_first_kitchen
First Kitchen's menu changes often and has many limited-time-only items. Check out their English menu here.
---
5. Korakuen Ramen (幸樂苑) – Ramen
---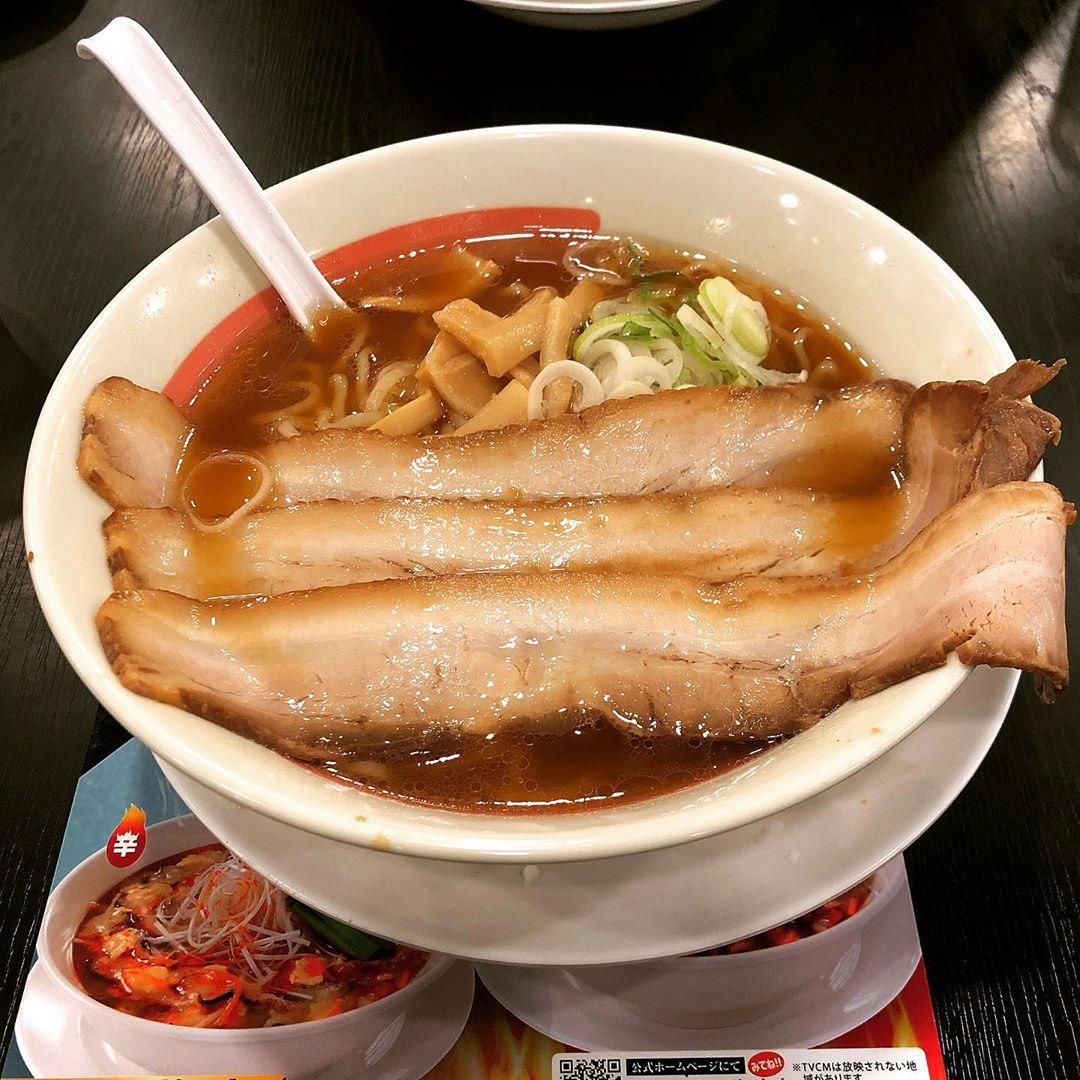 Premium shoyu ramen (¥740, ~USD6.70)
Image credits: @ngn_ramenkuitai
Korakuen is a ramen chain with 474 outlets, dishing out bowls of ramen at cheap prices.
The standard shoyu, miso, and shio ramen are only ¥440 (~USD4). The premium versions (¥740, ~USD6.70) of these ramen come with more generous cuts of chashu, which is still cheaper than most ramen restaurants in Tokyo. Even better – you don't have to queue for long at Korakuen.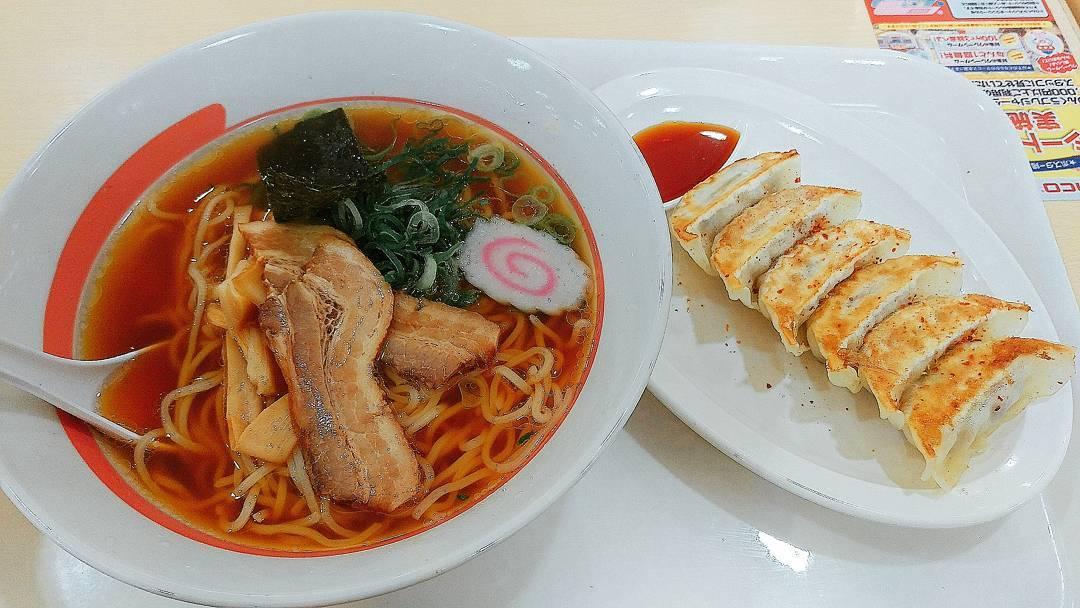 Image credits: @cmkw823
For more affordable ramen recommendations, refer to our article on authentic Japanese ramen places.
Check out Korakuen's website for the menu. It is in Japanese, but you can use the 'translate page' function on your web browser.
---
6. Hanamaru Udon (はなまるうどん) – Udon noodles
---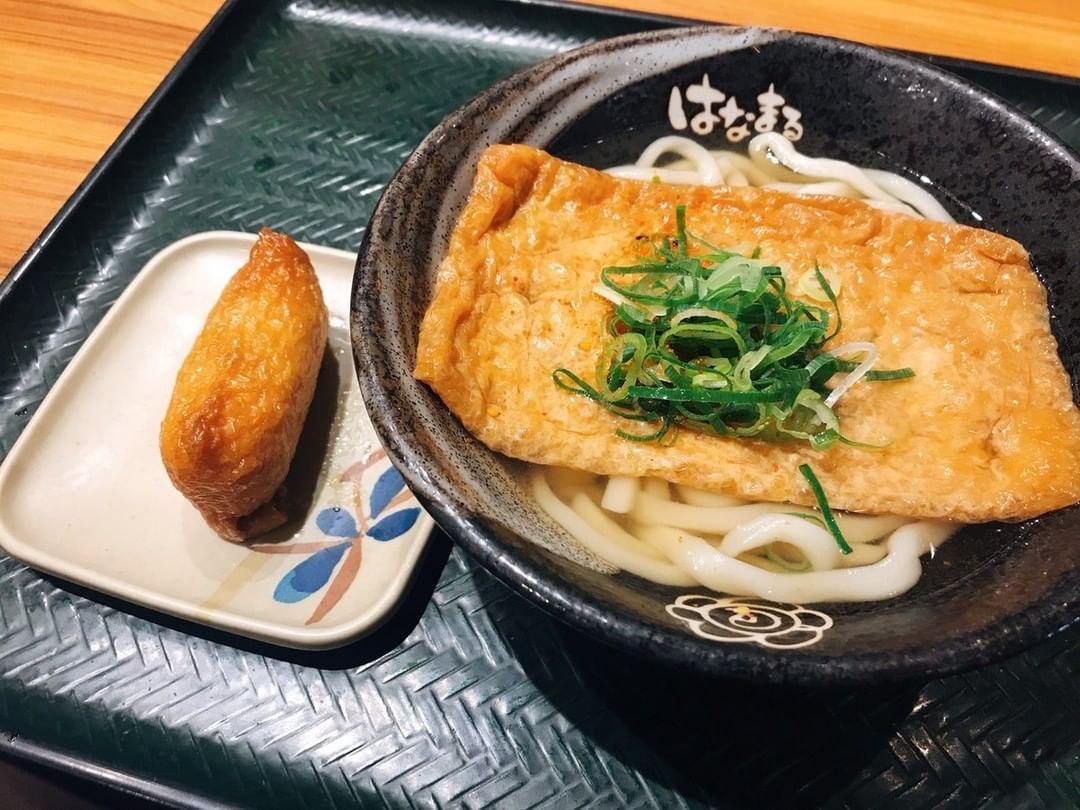 Image credits: @hanamaru_udon
Hanamaru Udon is an udon noodle chain. Udon, unlike ramen and soba noodles, is made of thick wheat flour and served with a simple and light broth. You'll also find many salarymen here for a quick, cheap and healthy lunch fix.
A regular-sized bowl of udon only costs ¥250 (~USD2.30). The most popular dish in Hanamaru is the special soy sauce udon topped with salted pork and grated daikon (white radish), which goes for ¥560 (~USD5.10). Check out their menu here.
The udon bowls come in cold versions too, at the same price. It's perfect for a hot summer's day.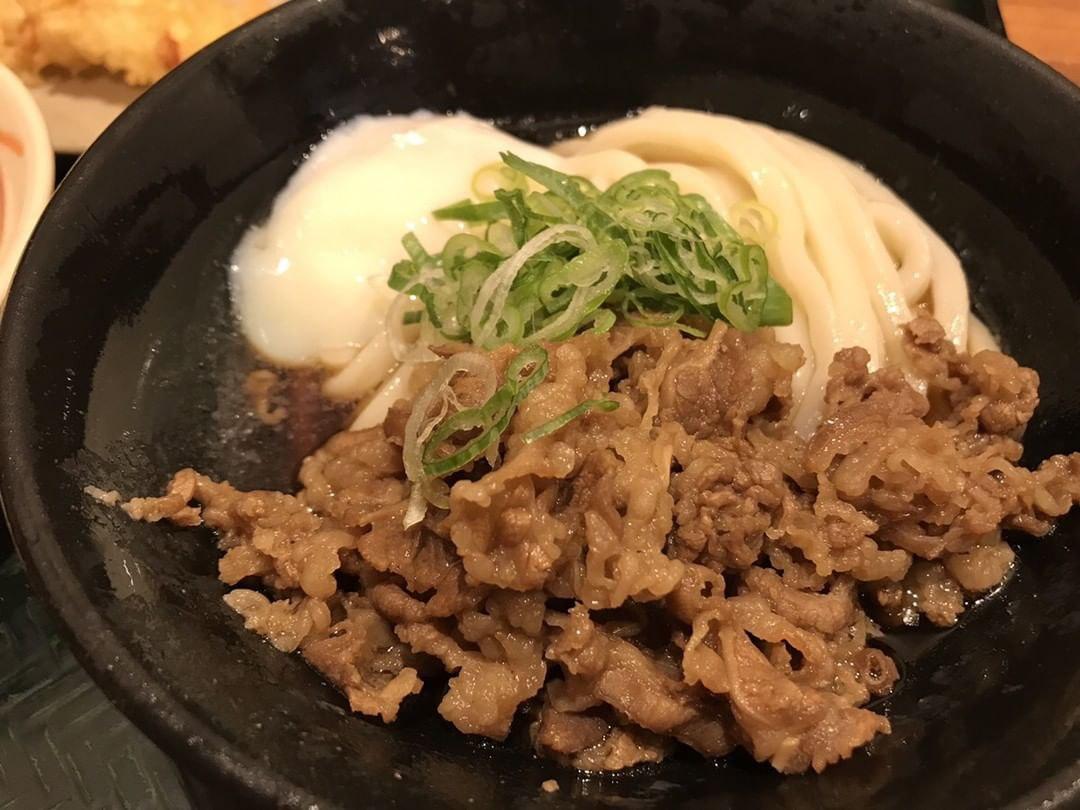 Image credits: @hanamaru_udon
You can check out their list of stores in Tokyo here. However, the list is in Japanese. It's easier to find one of its many stores by typing in 'Hanamaru Udon' into Google Maps.
---
7.  Tempura Tendon Tenya (天丼 てんや) – Tempura rice bowls
---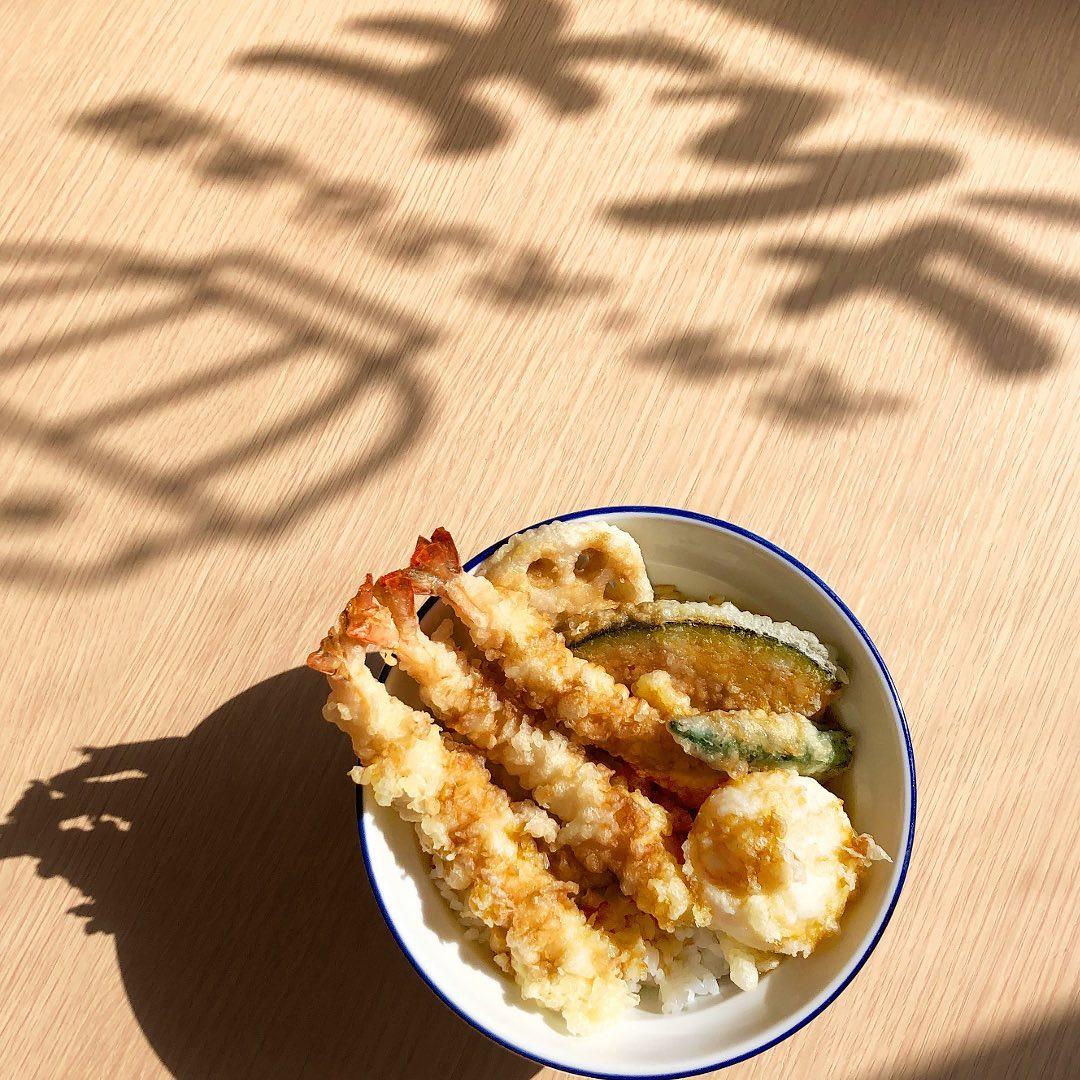 Image credits: @tendon_tempura_st
Tempura Tendon Tenya is a popular tempura restaurant franchise. Menus come in English, Korean, Chinese, and Japanese.
The tendon, or tempura rice bowls, begin from ¥480 (~USD4.40). The All-Star Tendon comes with prawn, squid, scallop, octopus, mushroom, and green bean tempura, all for the low price of ¥750 (~USD6.80). There are tempura and soba/udon (¥720, ~USD6.50) options available too.
If you're just looking for an after-dinner snack, get the draft beer set (¥650, ~USD5.90) – it comes with a pint of beer and 4 pieces of tempura.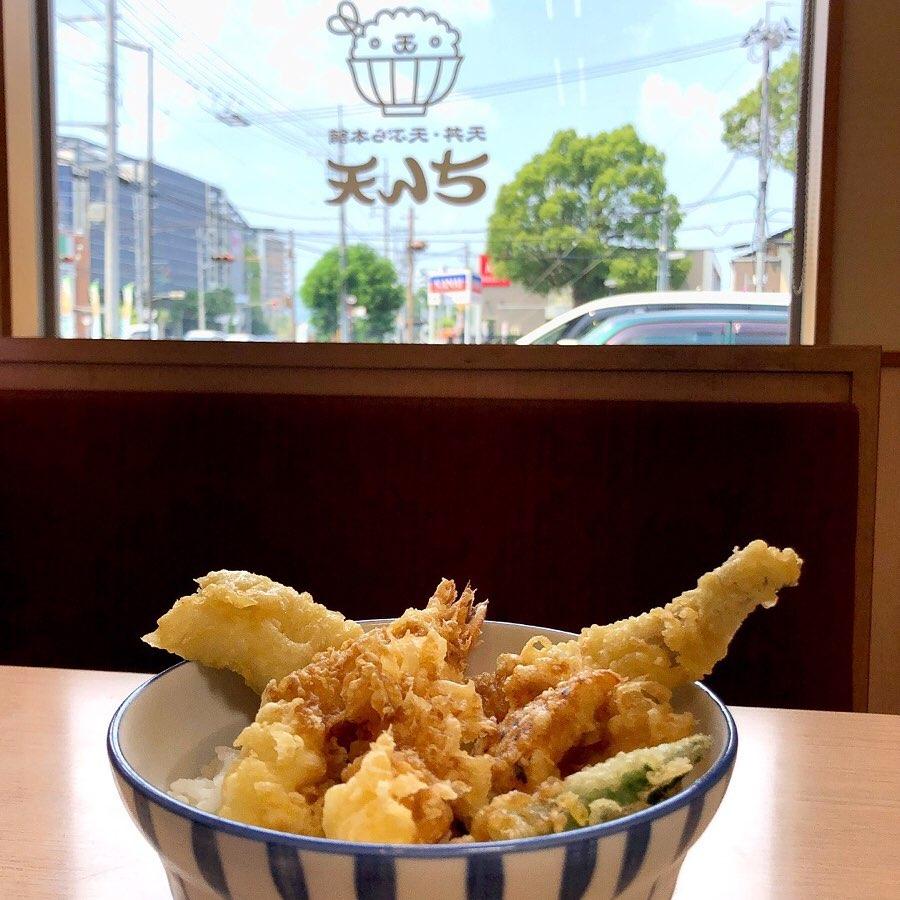 Image credits: @tendon_tempura_st
Check out the list of outlets in Tokyo here.
---
8. Ramen-tei (ら麺亭) – Ramen
---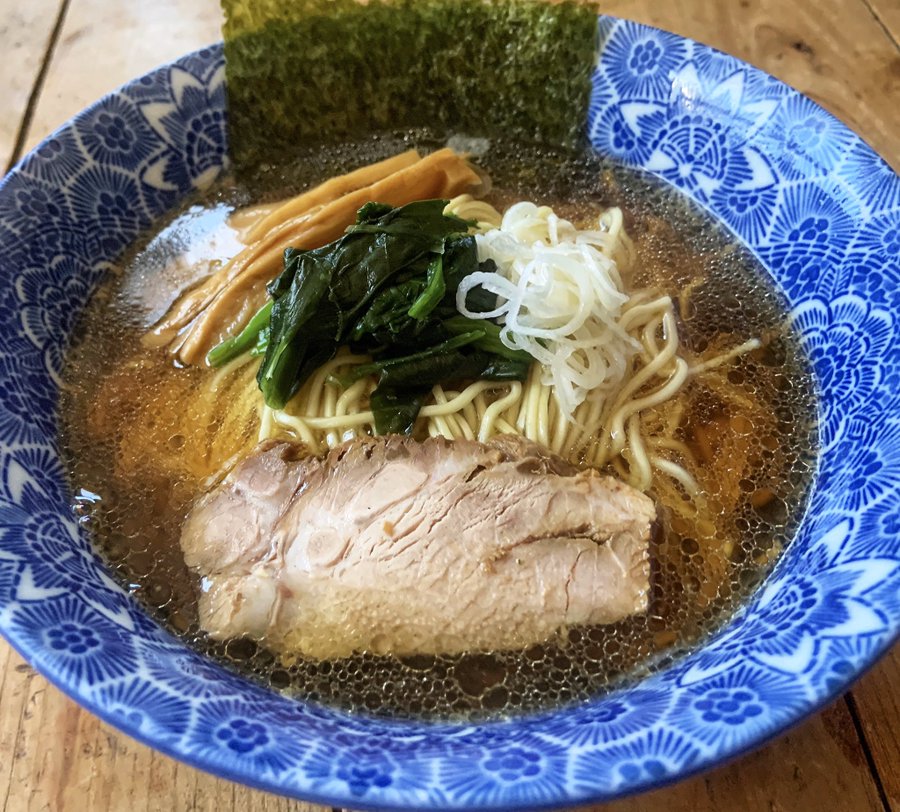 Image credits: @ramentei
A small and rustic ramen restaurant in Asakusa, Ramen-tei has been around for more than 30 years.
The Negiramen (¥500, ~USD4.50), a bowl of ramen topped with green onions and chashu, has kept the same recipe since Ramen-tei's founding.
The wonton-men (¥650, ~USD5.90) is a crowd favourite because of its filling wontons and affordable price.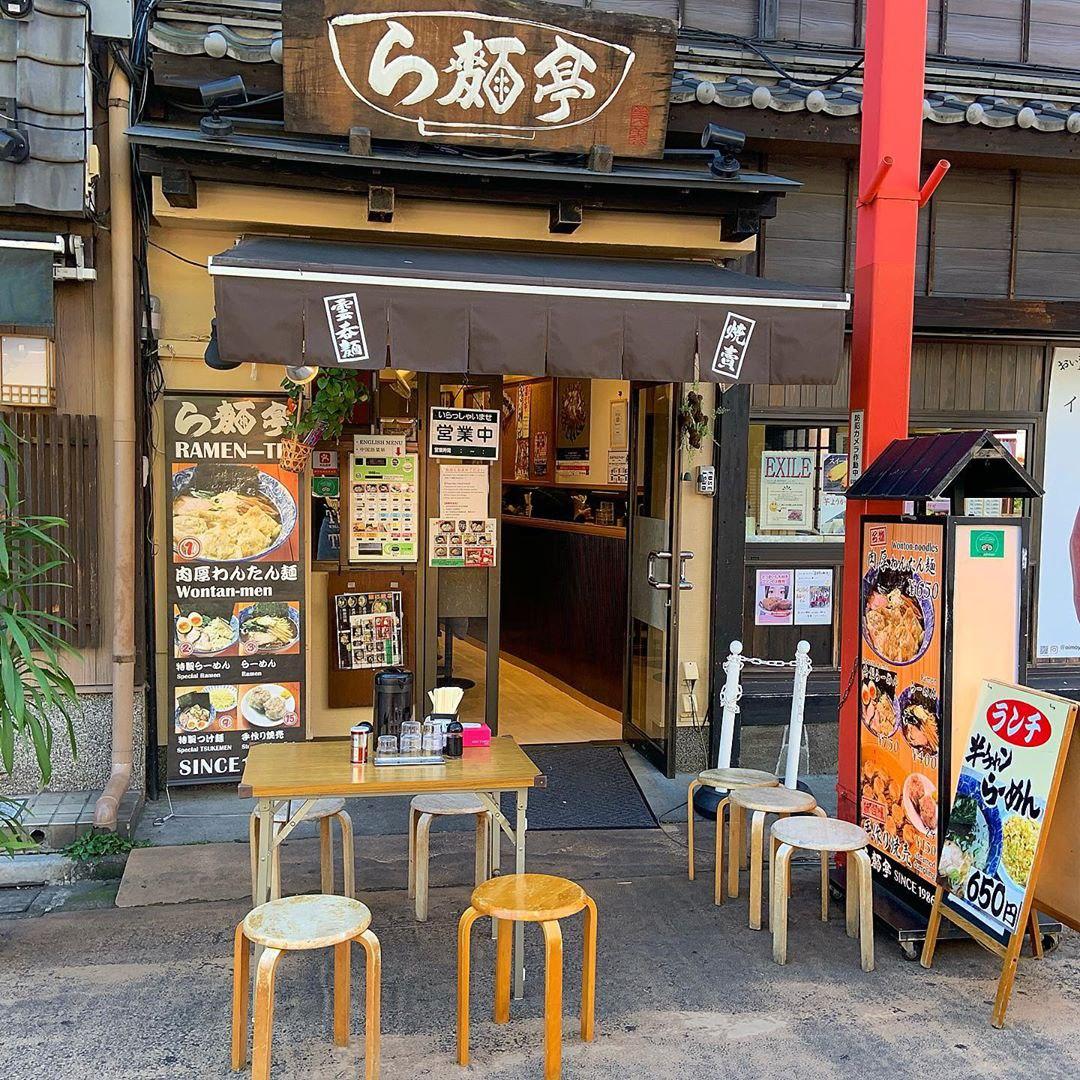 Image credits: @ramentei_asakusa
Opening hours: Mon – Fri 11AM-8PM | Sat – Sun 10AM-8PM
Address: Japan, 〒111-0032 Tokyo, Taito City, Asakusa, 1 Chome−39−9 ら麺亭 浅草本店
Telephone: 03-3845-0514
---
9. Harajuku Gyozaro (原宿餃子楼) – Gyoza
---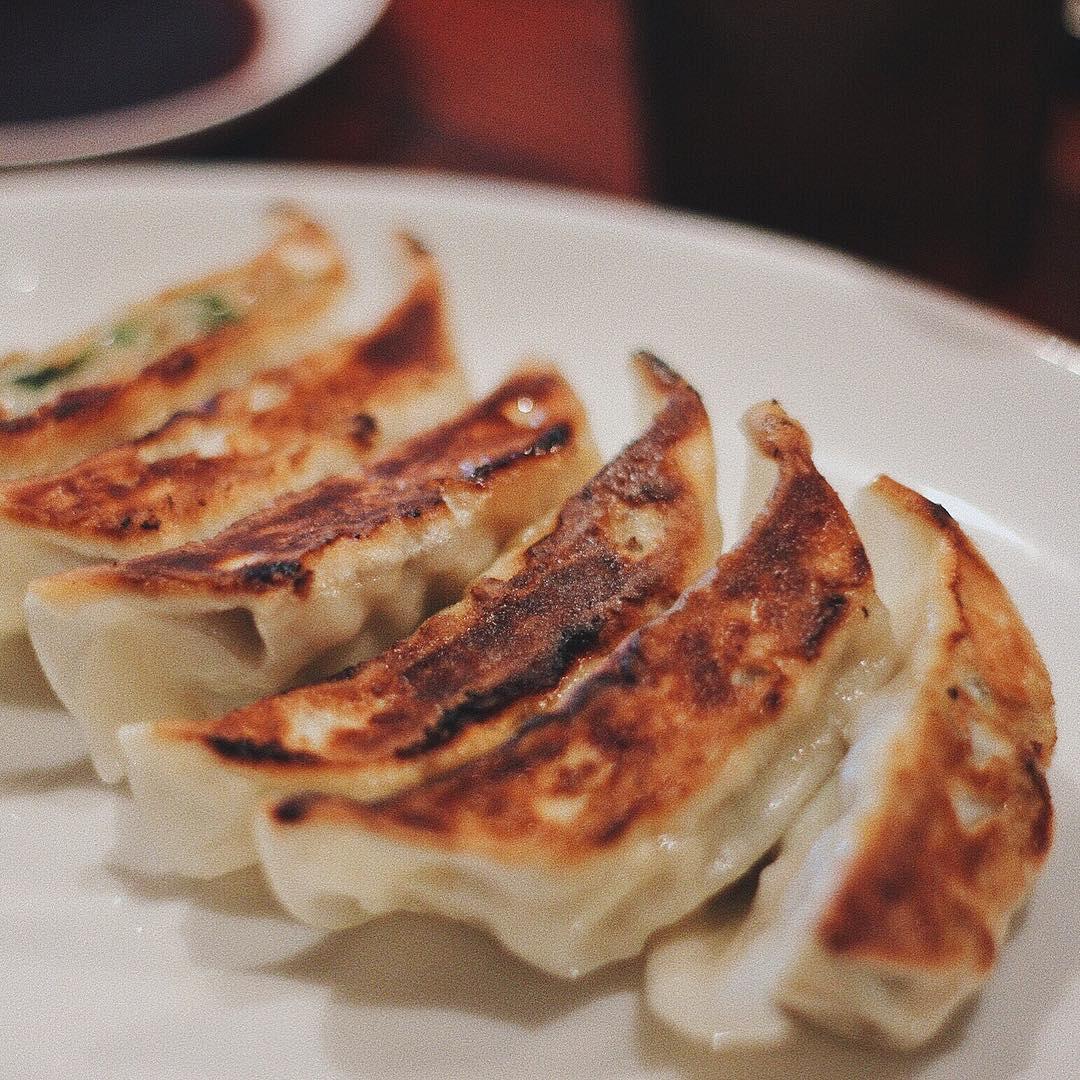 Image credits: @lensedbyjess
Located just 2 minutes away from Meiji-Jingumae Station, Harajuku Gyozaro is a restaurant specialising in gyoza dumplings.
There are only 2 types of gyoza on the menu – fried and steamed. A plate of 6 costs just ¥290 (~USD2.60). Along with a bowl of rice and soup (¥200, ~USD1.80) and a plate of bean sprouts (¥250, ~USD2.30), you can have a filling meal that's still under USD8.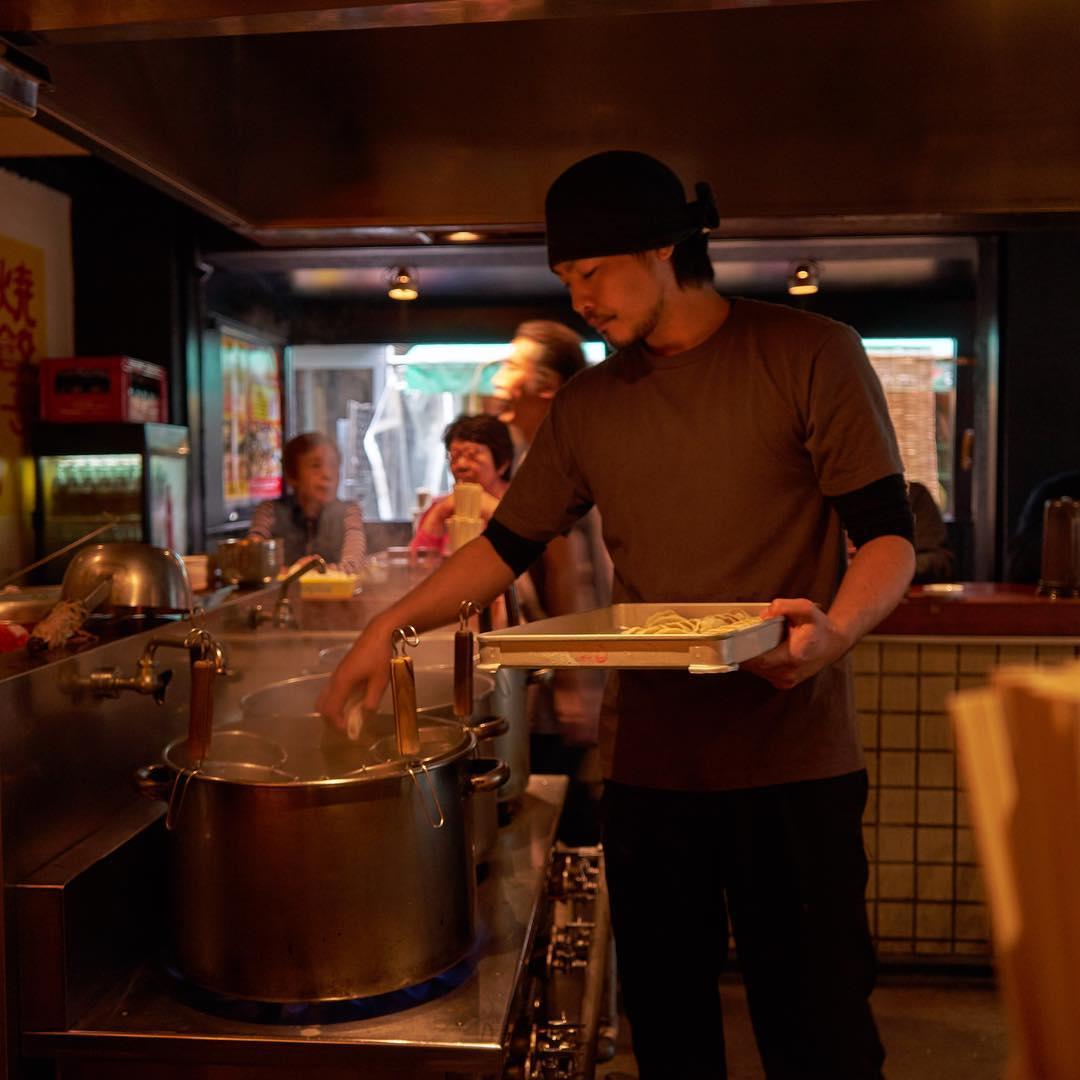 Image credits: @maxximouss
Opening hours: 11.30AM-4.30AM, Daily
Address: 6 Chome-2-4 Jingumae, Shibuya City, Tokyo 150-0001, Japan
Telephone: 03-3406-4743
---
10. Minatoya (みなとや食品) – Seafood rice bowls and takoyaki
---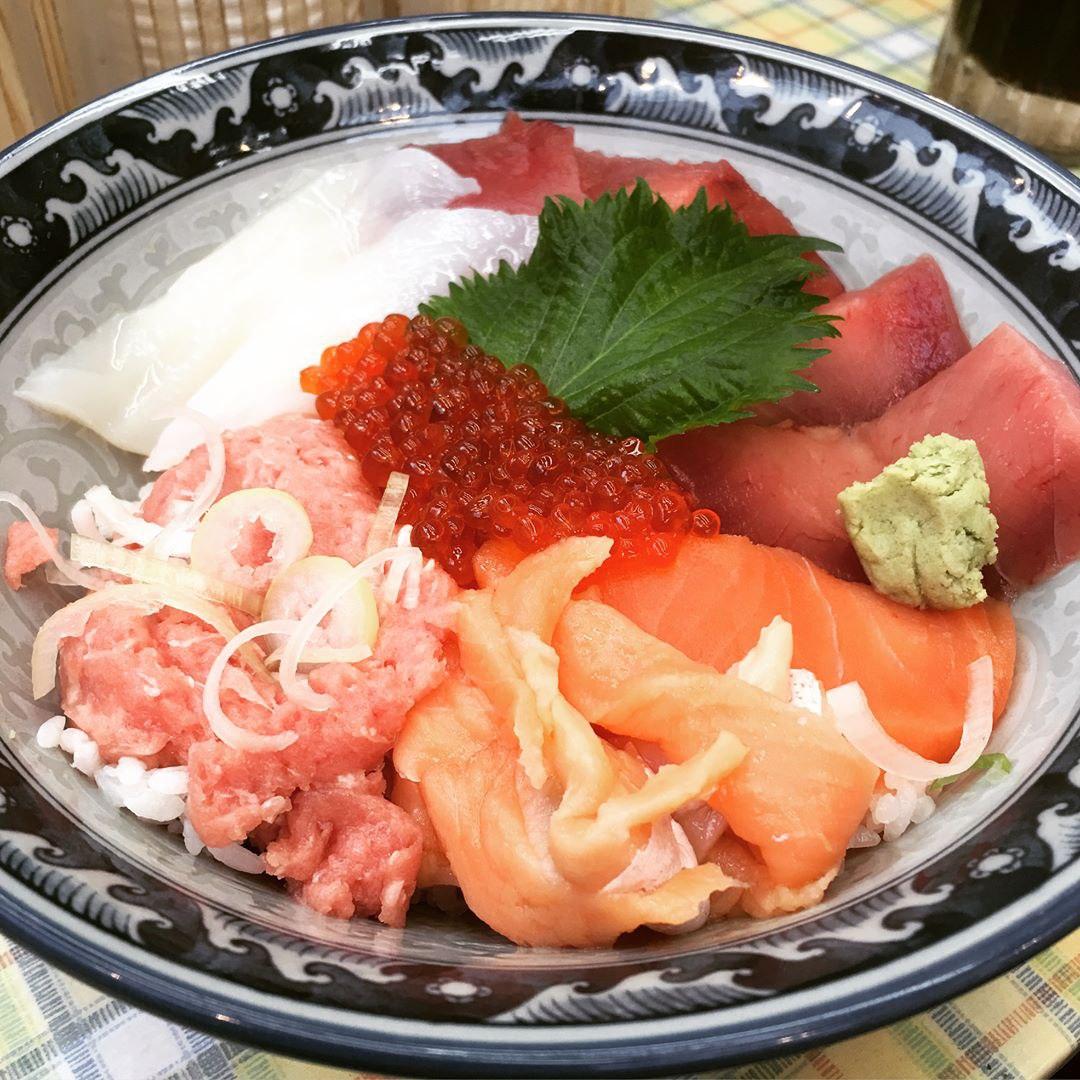 Image credits: @kenken_yoshida
Minatoya is well-known for its kaisen-don (rice topped with seafood) and takoyaki. There are 2 outlets in the famous market Ameya Yokocho – more commonly-referred to as Ameyoko – and is within walking distance from both Ueno and Okachimachi Stations.
From ¥500 (~USD4.50), you can get a bowl of kaisen-don with ingredients delivered fresh from Tsukiji Market. If you want to try multiple bowls, you can get the half-bowl versions from ¥300 (~USD2.72).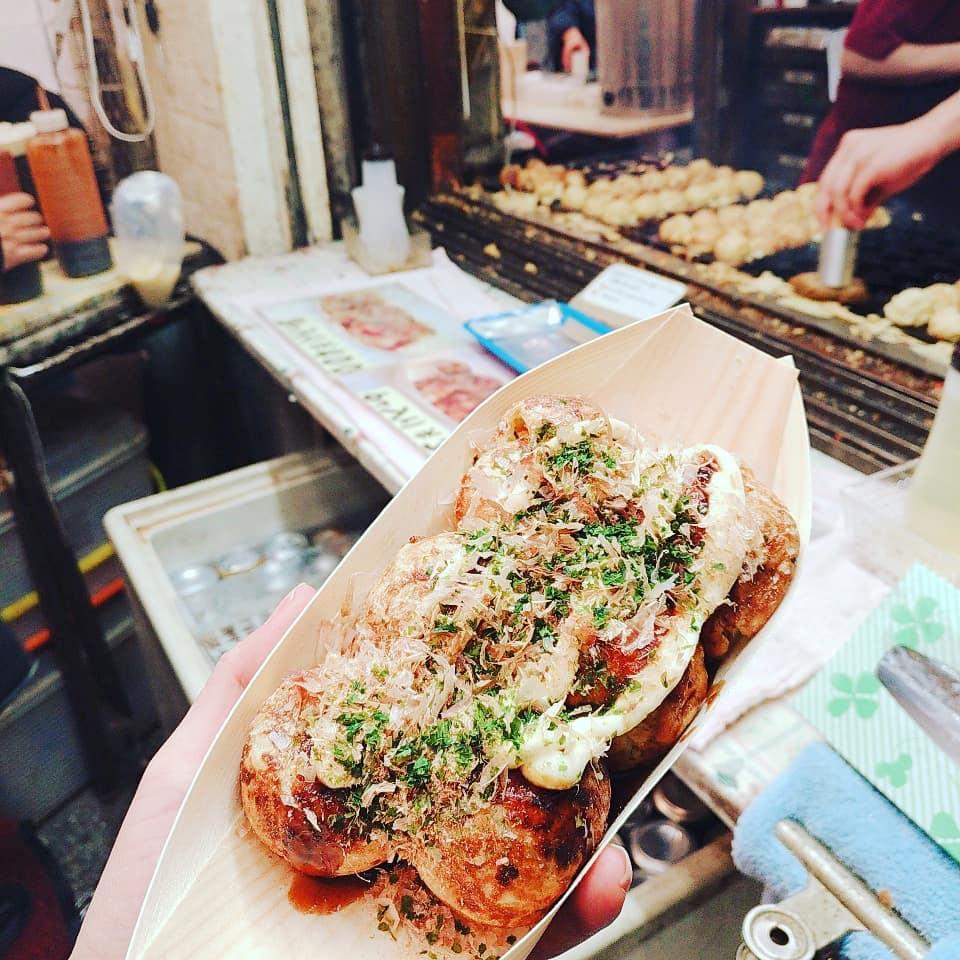 Image credits: @rinaern7
Four pieces of takoyaki only cost ¥200 (~USD1.80) and an additional ¥100 (~USD0.90) for an extra two pieces. Toppings are self-served, so you can help yourself to the bonito flakes, sauce, seaweed and mayonnaise.
Opening hours: 11AM-7PM, Daily
Address: 4 Chome-1-9 Ueno, Taito City, Tokyo 110-0015, Japan | 4 Chome-10-7 Ueno, Taito-ku, Tokyo
Telephone: 03-3831-4350
---
11. Indian Curry Nakaei (印度カレー中栄)
---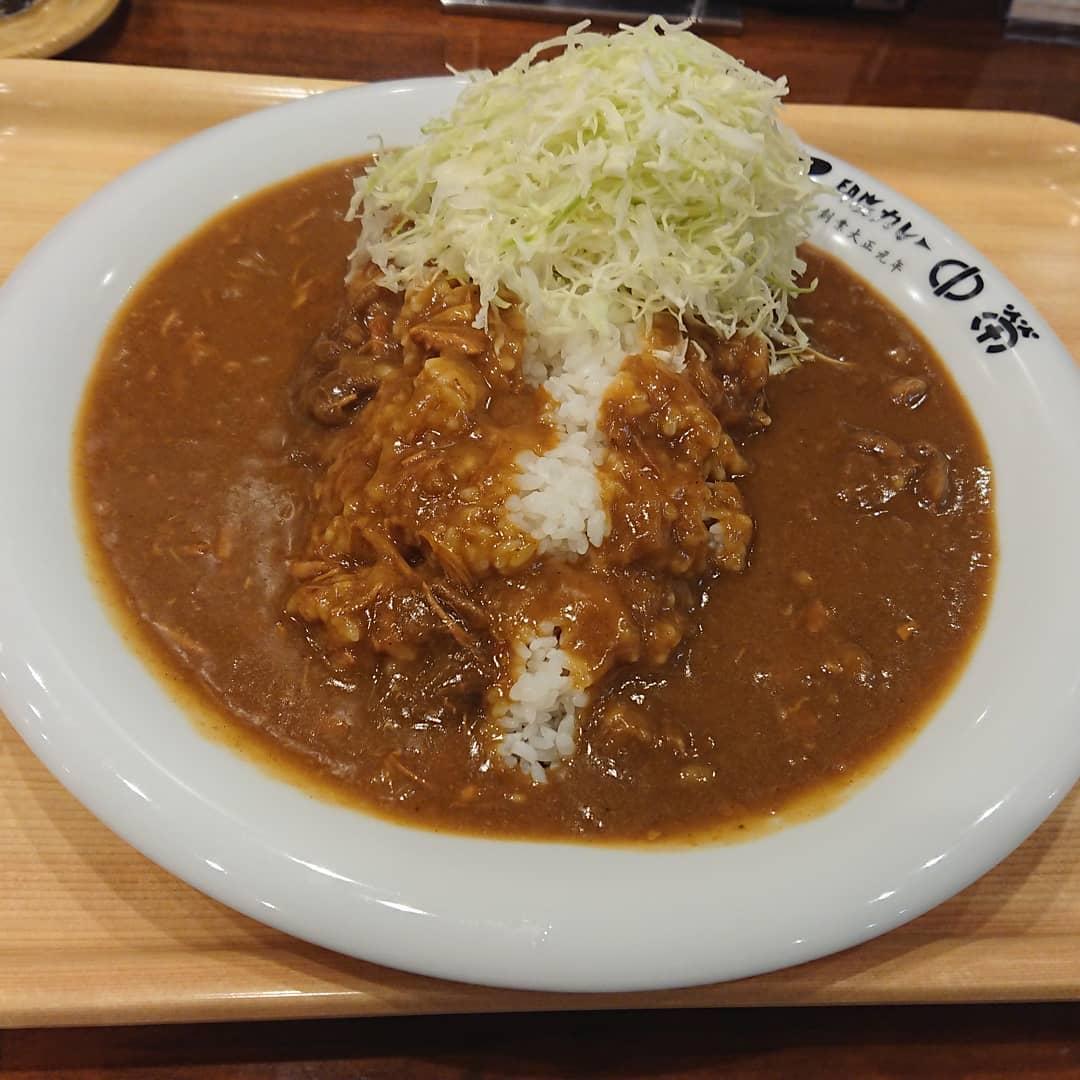 Image credits: @kazunori_iwata
Indian Curry Nakaei has been around for more than a century. It sells Japanese curry and was well-loved by the traders at Tsukiji Market because of its affordable price and large portions. It has since moved to Toyosu Market along with Tsukiji's relocation.
Nakaei sells two types of curries – Indian curry (¥700, ~USD6.30) and beef curry (¥700, ~USD6.30). Both curries are carefully simmered for over 2 days. The Indian curry is made with onions and pork belly and is noticeably spicier than the beef curry. For a sweeter option, Nakaei also offers a tomato-based hayashi stew on rice (¥600, ~USD5.40), served with hashed beef.
Most customers pair two flavours of curry together on the same plate of rice for ¥800 (~USD7.20). Nakaei recommends first-time customers to pair the Indian curry and hayashi together for the best sweet-and-spicy combo.
Opening hours: Mon – Sat 5AM-2PM | Closed on Sun
Address: 6 Chome-5-1 Toyosu, Koto City, Tokyo 135-0061, Japan
Telephone: 03-6633-0200
---
Restaurants in Tokyo
---
While Tokyo is not the most inexpensive city to visit, you can keep your spending to a minimum with a bit of planning. You'll save a lot just by dining at these affordable restaurants. While you're out hunting for more budget restaurants in Tokyo to dine at, do check out our izakaya guide on how to have an inexpensive but fun night out like a local.
Check out our other stories: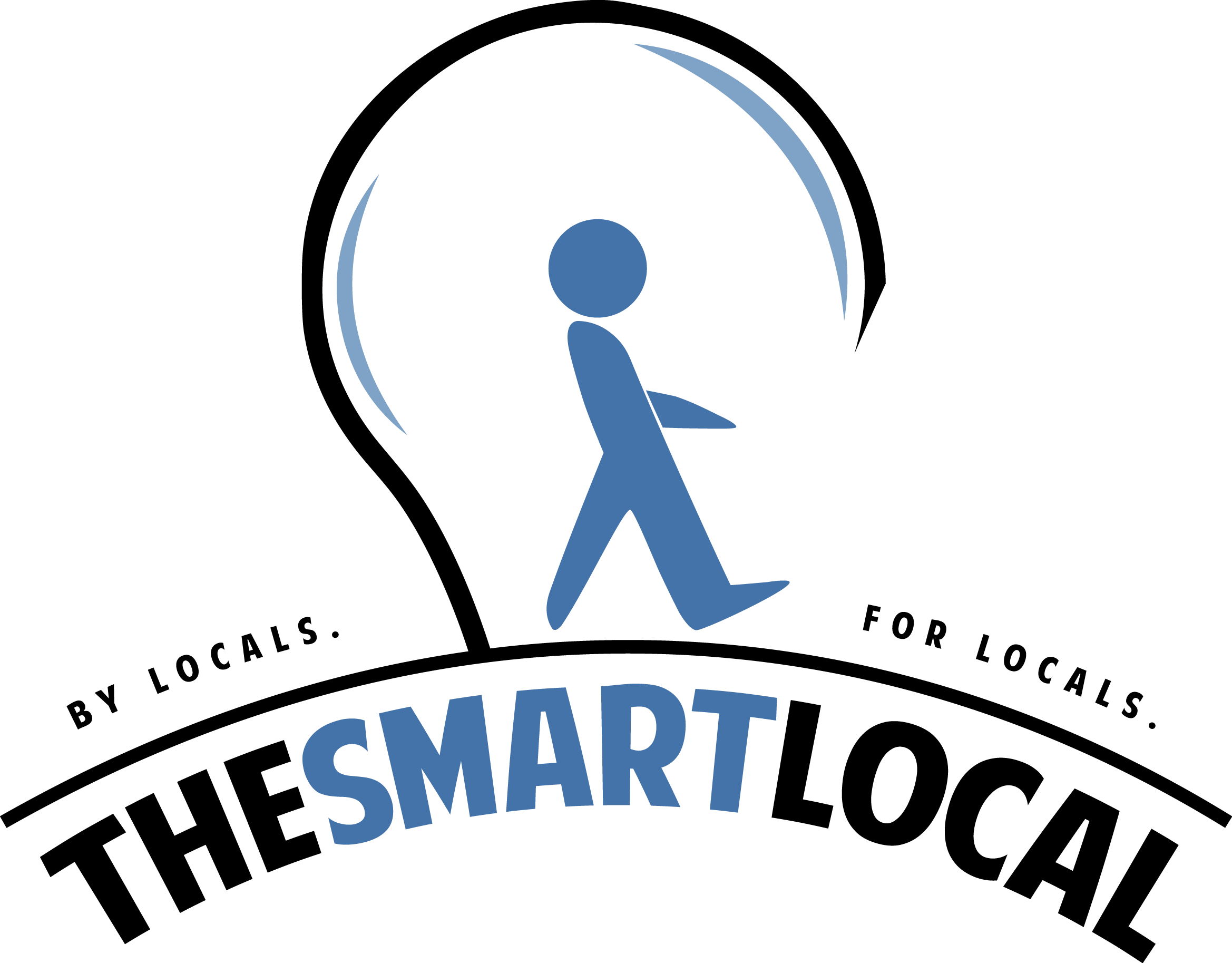 Drop us your email so you won't miss the latest news.