Underrated Japanese snacks
---
Japan doesn't disappoint when it comes to serving a wide selection of Japanese snacks. From ebi-mirin-yaki, a crumble-free rice cracker, to karintō, a brown sugar fried sweet, there's plenty of omiyage (souvenir) to bring home to spoil your family and friends.
So if you're never heard of Japanese snacks outside of Tokyo Banana and matcha Kit Kats, this omiyage guide will revamp your souvenir checklist – including recommended places to source for the best quality snacks.
---
– Souvenir Stores –
---
Commonly located in airports, shopping malls and touristy areas, souvenir stores are where you can find bona fide Japanese snacks, albeit at a premium price.
---
1. Nikukyu Madeleine – paw cookies
---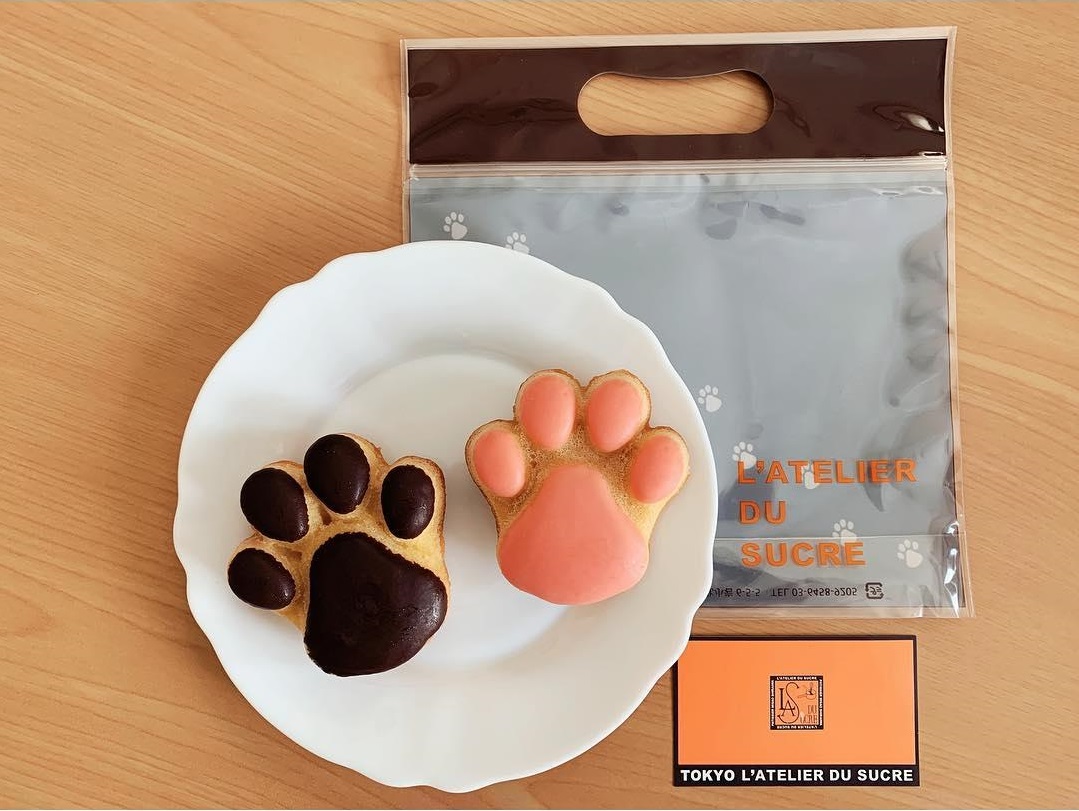 Image credit: @rainbow.aaa.all
Only at L'atelier Du Sucre will you find the best of both worlds – a healthy midday snack shaped like adorable dog paws. Nikukyu Madeleine is made of palatinose sugar, a type of sugar found in honey and sugarcane that prevents rising blood sugar levels and excess fat build-up. 
Priced at ¥345 (USD3.14) per piece, this palm-size cookie is the perfect bougie snack that won't add inches to your waistline.
Tip: Nikukyu Madeleine contains honey so make sure to keep it out of reach of infants below a year old. 
Address: 1 Chome-9-1 Marunouchi, Chiyoda City, Tokyo 100-0005, Japan
Opening hours: Mon – Fri 9AM-8.30AM | Sat & Sun 9AM-8PM
Directions: 3-minute walk from Tokyo Station
---
2. Karintō – brown sugar wheat nuggets
---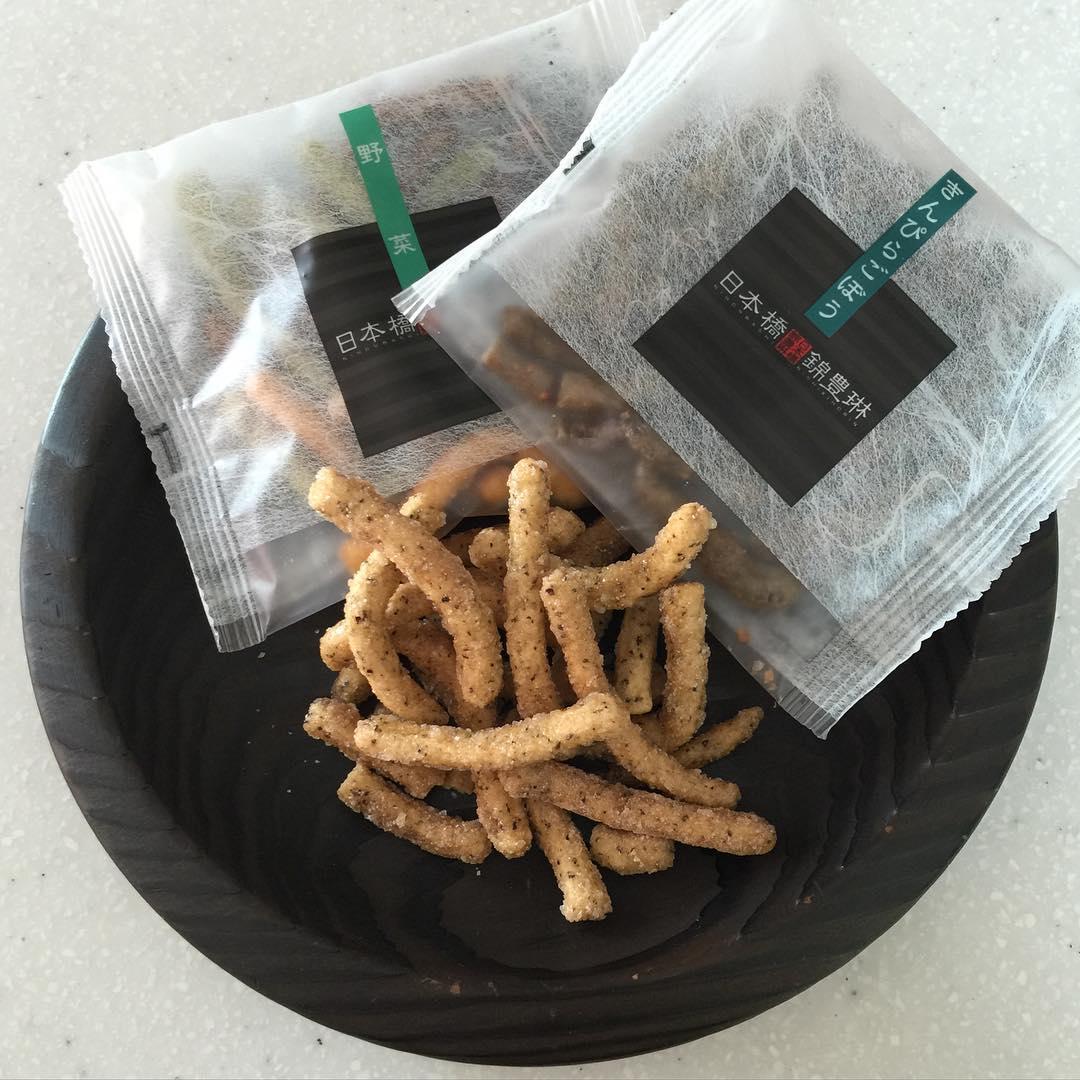 Image credit: @c_cc_c
Made of brown sugar and flour, karintō is a clear winner amongst brown sugar aficionados. 
While you can find the traditional Japanese snack in supermarkets and grocery stores, Nihonbashi Nishiki Horin is where you'll get your money's worth. The karintō speciality store enhances the taste of brown sugar by mixing it into the dough instead of just coating it after deep-frying. 
Besides the original brown sugar flavour, you can also get karintō in 8 other flavours such as burdock root and sweet potato. Each packet is priced at ¥340 (USD3.10). 
Address: 16-14 Nihonbashi Odenmacho, Chuo City, Tokyo 103-0001, Japan
Opening hours: Mon – Fri 8AM-6.30PM (Closed on weekends)
Directions: 5-minute walk from Bakuroyokoyama Station
---
3. Shiroi Koibito white chocolate pudding – with blue honeysuckle
---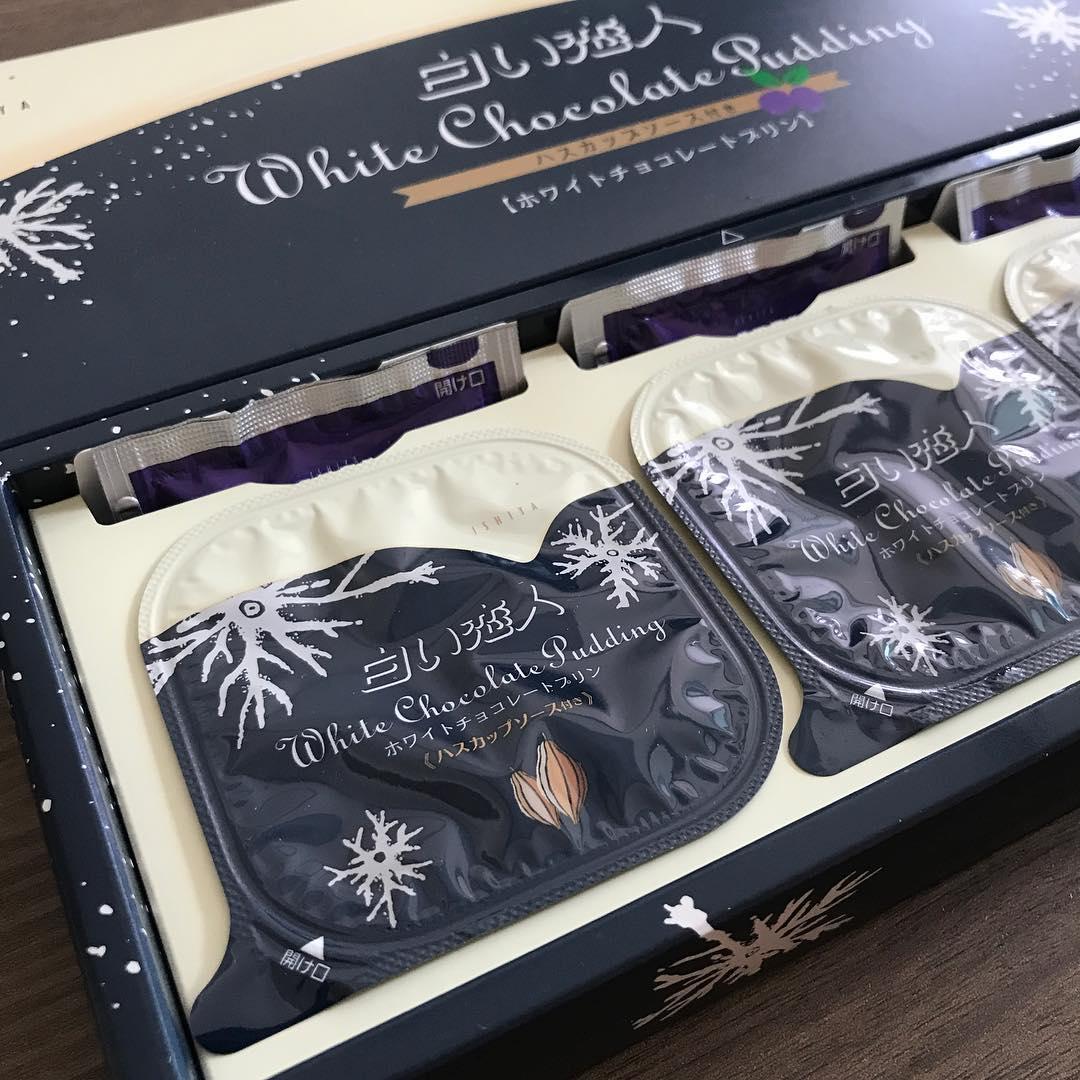 Image credit: @madein.jjinok
Fans smitten with the Shiroi Koibito chocolate biscuits will fall in love with its sister product – White Chocolate Pudding.
Each set costs ¥1,080 (USD9.84) and contains 3 puddings with a packet of hasukappu (blue honeysuckle) each for an extra sweet and sour punch. Head to any confectionary or souvenir stores across Tokyo to stock up on this moreish snack.
---
4. Ohigashi – seasonal sweets
---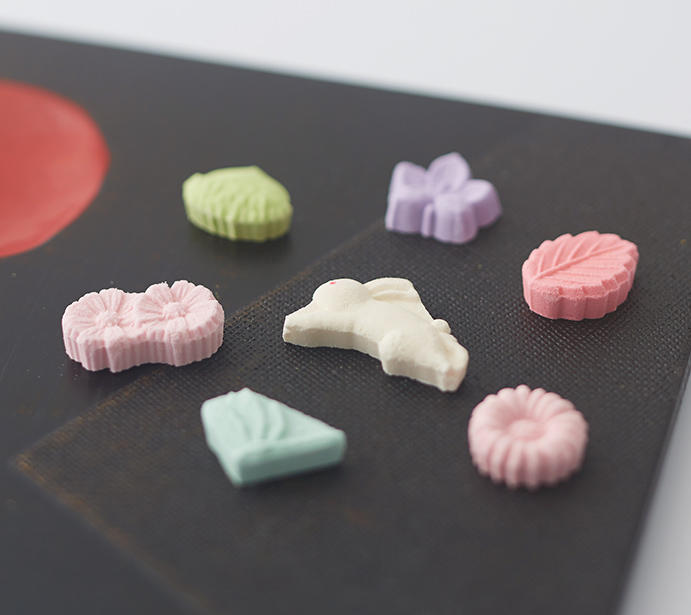 Image credit: setouchi-shunsaikan.com
Aesthetic is clearly the name of the game at Setouchi Shunsaikan, a speciality shop that sells ohigashi. It's an authentic Japanese snack made from wasanbon, a type of fine sugar made from sugarcane. Ohigashi is typically made into unique designs reflective of the 4 seasons – spring, summer, autumn, and winter. 
Have it with a cup of matcha for the most authentic Japanese snack experience.
Address: Setouchi Shunsaikan, 2-19-10 Shinbashi, Minato-ku, Tokyo
Opening hours: 10AM-8PM, Daily
Directions: 4-minutes walk from Shimbashi Station
---
5. Kibi-dango – halal traditional millet rice cake
---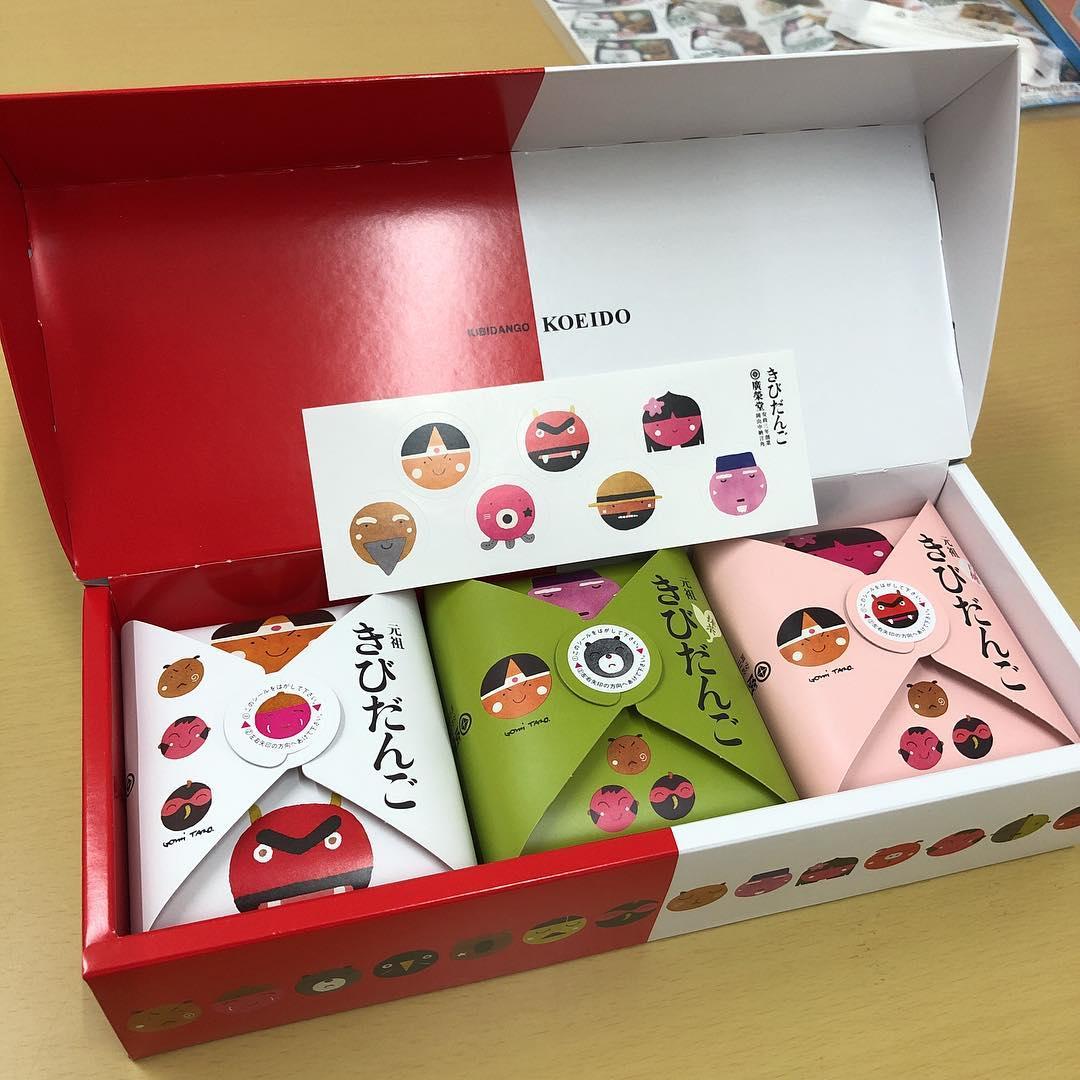 Image credit: @moriasu1234
If you're searching for a Japanese souvenir for your Muslim friends, head to Tottori Okayama Shimbashikan. The place sells kibi-dango, a type of traditional Japanese rice cake made from millet. Not only is the packaging super cute, but the snacks are also halal-certified.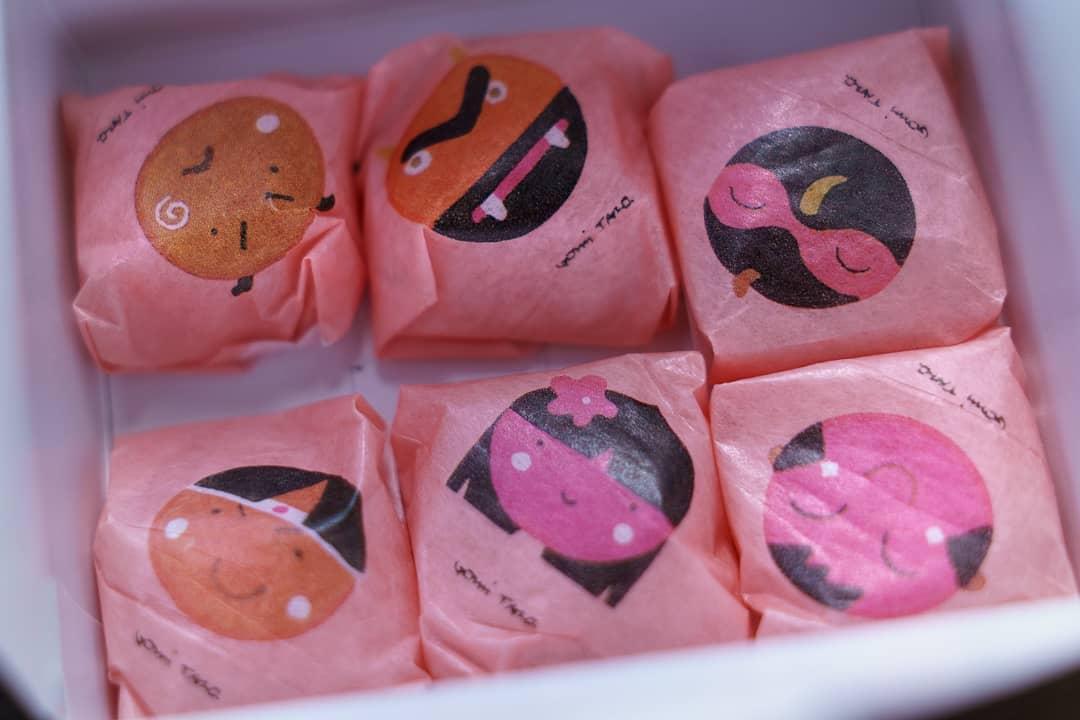 Image credit: @beccy_chambers
The kibi-dango comes in 3 flavours – Original, White Peach, and Matcha for ¥410 (USD3.73) per box of 10 pieces. 
Address: Tottori Okayama Shimbashikan Shimbashi Center Place 1F/2F, 1−11−7, Shimbashi, Minato-ku, Tōkyō-to
Opening hours: 10AM-9PM, Daily
Directions: Direct access from Shimbashi station on subway Tokyo Metro Ginza Line exit no. 3 (directly connected to the building), or a 1 min walk from JR Shimbashi station's Ginza exit
---
6. Mille-Feuille Burger – Tokyo's favourite French pastry
---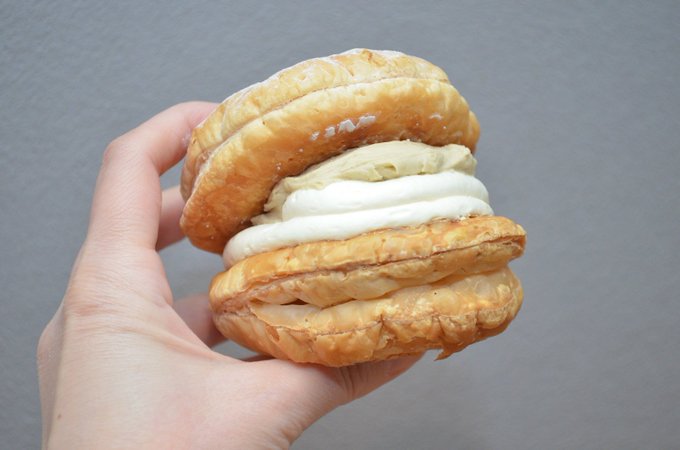 Image credit: Shin_Shouhin_
True-blue Tokyolites love French pastries, and that's why Mille-Feuille Maison Francais' creations have won the hearts of locals. The brand's Mille-Feuille Burger, made from mille-feuille buns and cream filling, consistently sells out by mid-day even though it was launched back in March 2019.
We recommend going for the Amaou Strawberry, Japanese Chestnut, or Tokachi Red Bean flavours (¥300, USD2.73 each) as they're light on the palate.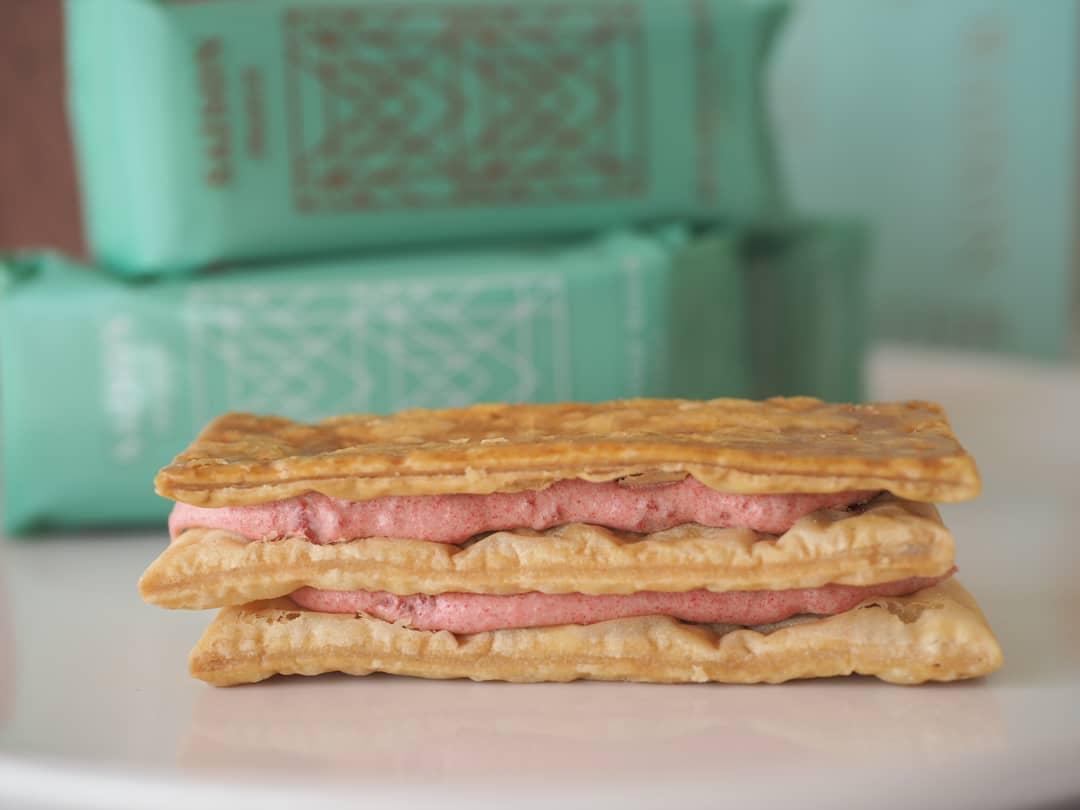 Image credit: @yu___ki.93
You can also opt for the eponymous pastry that made the shop famous – Mille-Feuille. It's made with layers of light puff pastry sandwiching a rich custard cream filling.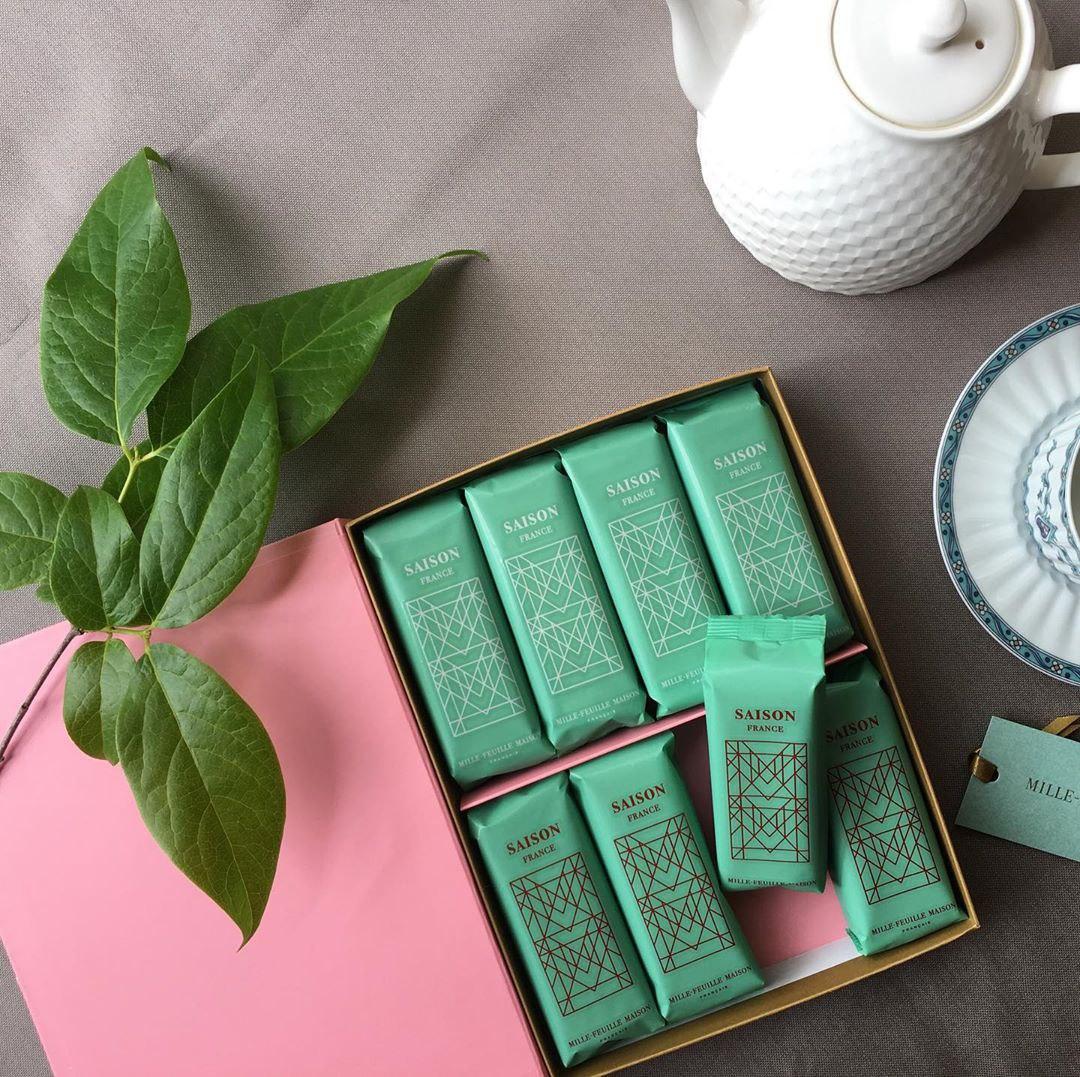 Image credit: @atsumi0002
The French store is always dishing out new flavours and products but the classic Mille-Feuille Specialty, a box of 8 for ¥2,160 (USD19.67), is a safe bet. It comes with flavours that we are familiar with – chocolate and vanilla.
 Address: 3-6-1 Matsuya Ginza B1F, Ginza, Chuo 104-8130, Tokyo Prefecture
Opening hours: 10AM-8PM, Daily
Directions: 4-minute walk from Ginza Station
---
7. White Macaron – white miso with yuzu & matcha
---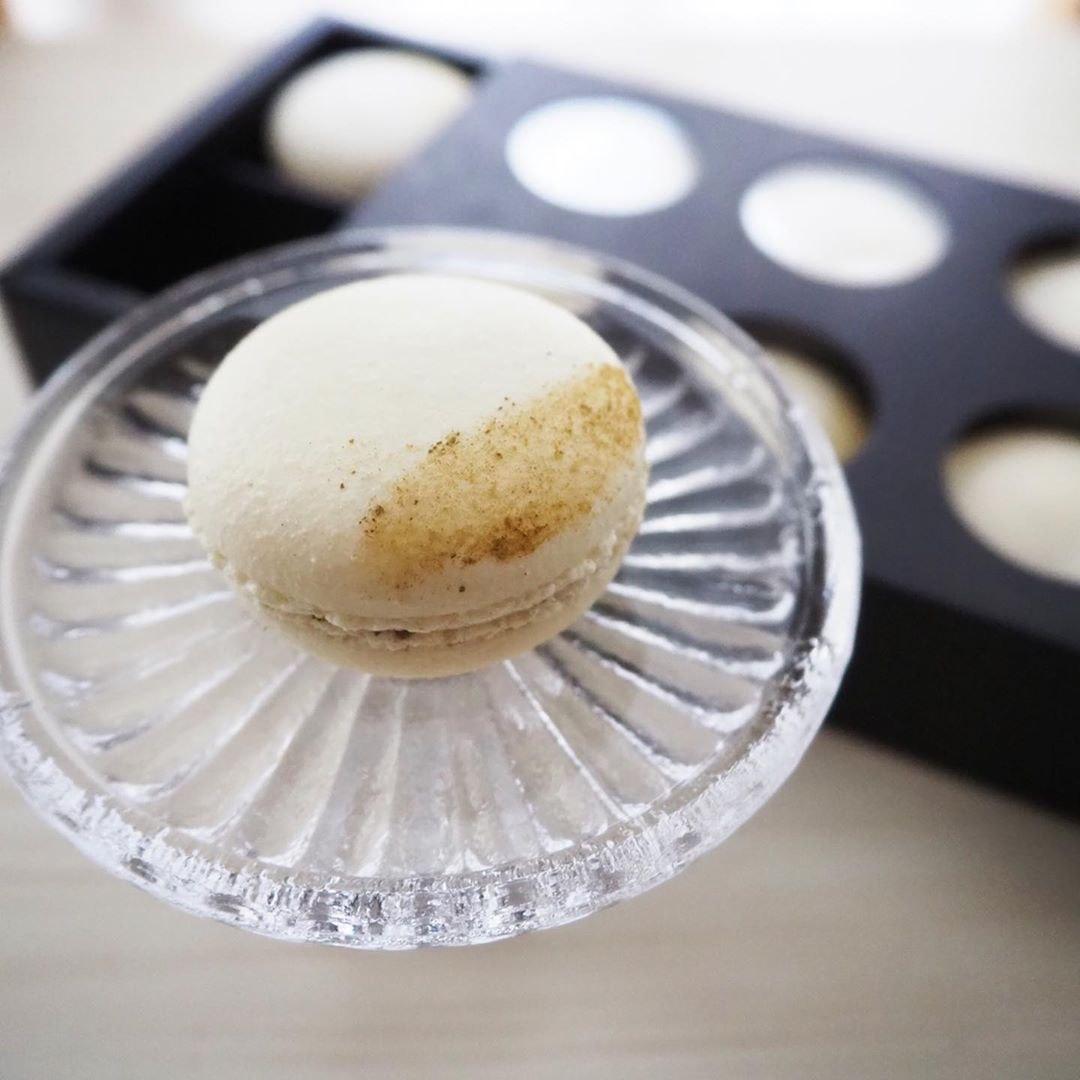 Image credit: @tae.2575
At Sukiyabashi Sabo, the head chef infuses macarons with a Japanese twist – white miso complimented with yuzu or matcha for ¥1,620 (USD14.75) for a box of 6 pieces. 
Taste-wise, the macaron with yuzu is delightfully tart, while the matcha rendition is authentically bitter, just like a cup of top-grade green tea.
Address: Tokyo Chuou-ku Ginza 5-2-1 Tokyu Plaza Ginza 6F
Opening hours: Mon – Sat 11AM-11PM | Sun 11AM-9PM
Directions: 3-minute walk from Ginza Station
---
8. Tokyo Tamago's Goma Tamago – Japanese egg dessert
---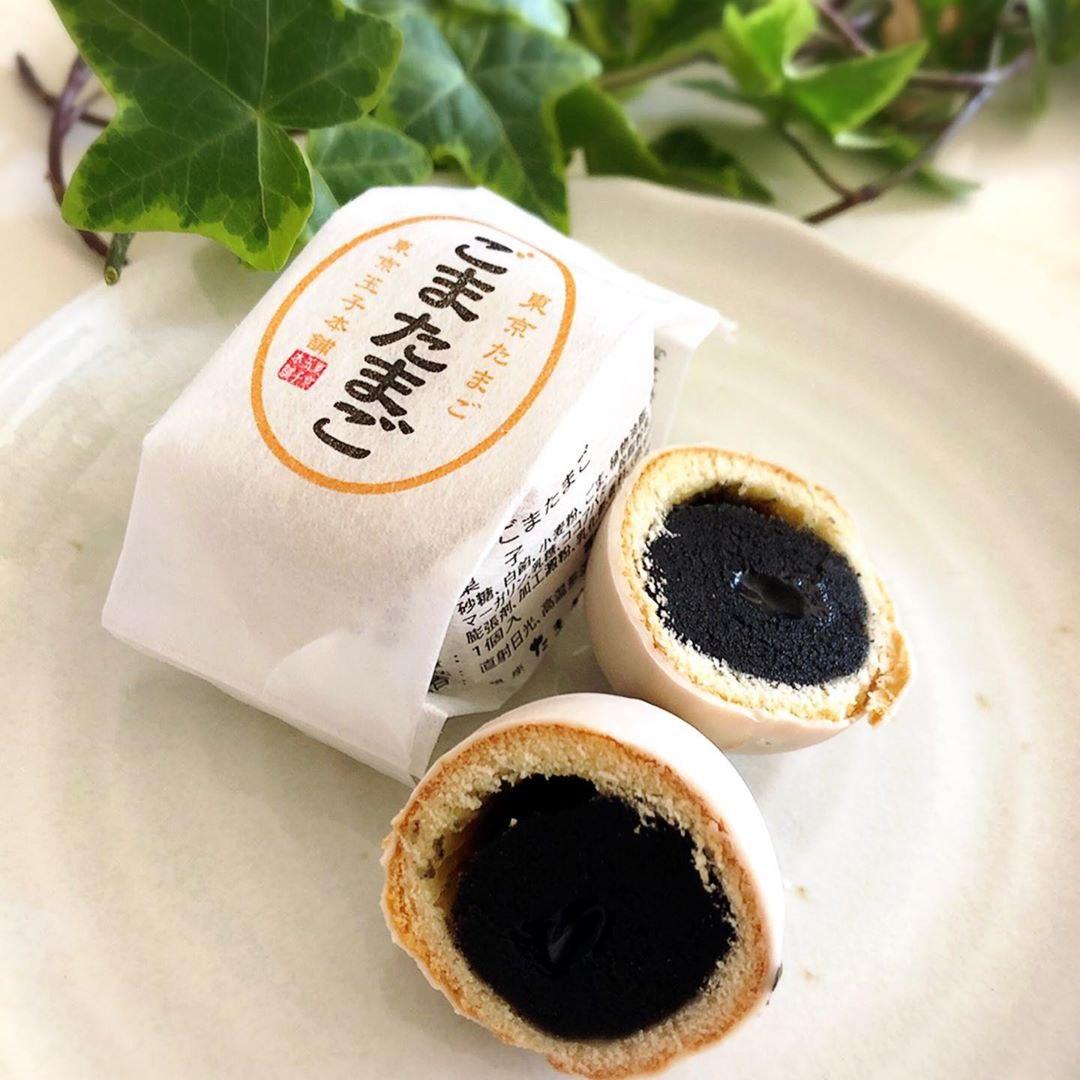 Image credit: @yoco4922
Tokyo Tamago's Goma Tamago may look like an ordinary egg-shaped pastry on the outside, but the nondescript snack packs a gastronomical punch. It comprises a generous portion of black sesame paste, white chocolate, and a thin layer of castella sponge cake for a fluffy texture.
The egg dessert costs ¥600 (USD5.46) for 5 pieces in a box, but if you come from a huge family, opt for 18 pieces instead (¥1,750, USD15.94).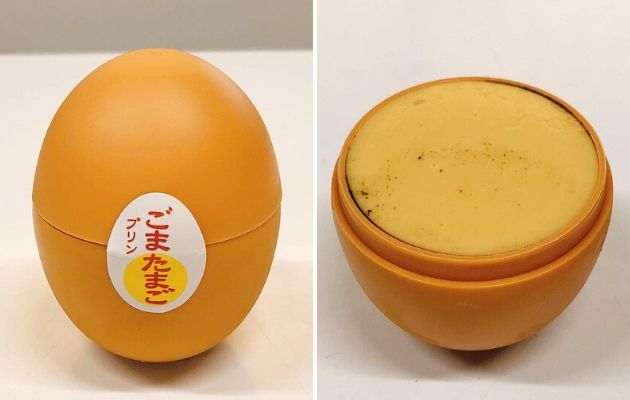 Image credit: @ikrayk_0808
If you aren't a cake person, try their Goma Tamago Pudding (¥290, USD2.64 each) instead. It's a soft, creamy, and surprisingly refreshing pudding encased in a kitschy egg-shaped shell.
Tip: Head to the Ginza outlet as that's where you'll find the largest selection of egg-related desserts.
Address: Yubinbango 104-0061 Tokyo Ginza, Chuo-ku, 7-14-14
Opening hours: Mon – Fri 11AM-6PM
Directions: 5-minute walk from Exit 4 of Higashi Ginza Subway Station or Exit A3 of Tsukiji Market Station on the subway
---
9. Tokyo Honey Sugar – signature honeycomb by YOKU MOKU
---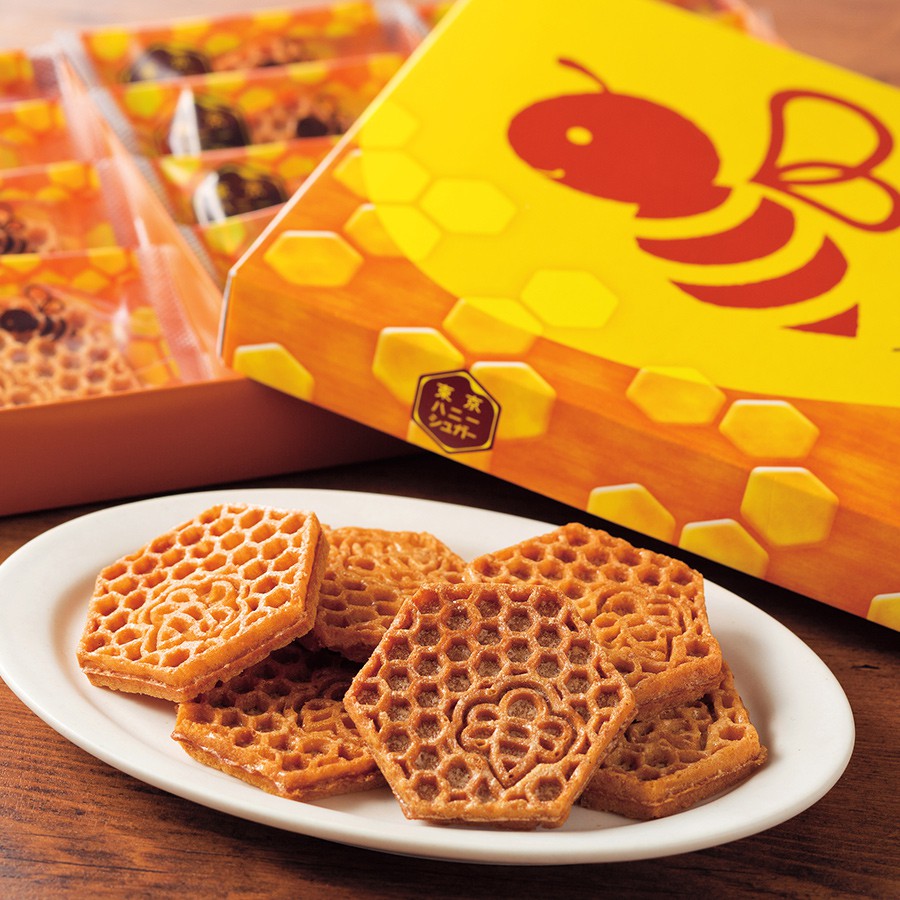 Image credit: @helanagouw
Regular patrons of YOKU MOKU will recognise the store for its famous cookie roll, but the real kicker is its honeycomb biscuit. The Tokyo Honey Sugar isn't too sweet and has a good ratio of honey and biscuit without one overpowering the other.
This sugary pick-me-up can only be found in Tokyo and retails for ¥594 (USD5.41) for 6 pieces/box. Head to any YOKU MOKU outlet to get your hands on their signature snack.
---
– Supermarkets/Convenience Stores –
---
If you're on a budget or searching for omiyage at the very last minute, keep your eyes peeled for convenience stores like 7-Eleven, Lawson, and FamilyMart, or supermarkets like Daiei, Seiyu, and Ito Yokado. They are much easier to find and some even operate on a 24/7 basis.
---
10. Yamachan snacks – bite-sized chicken wings & squid
---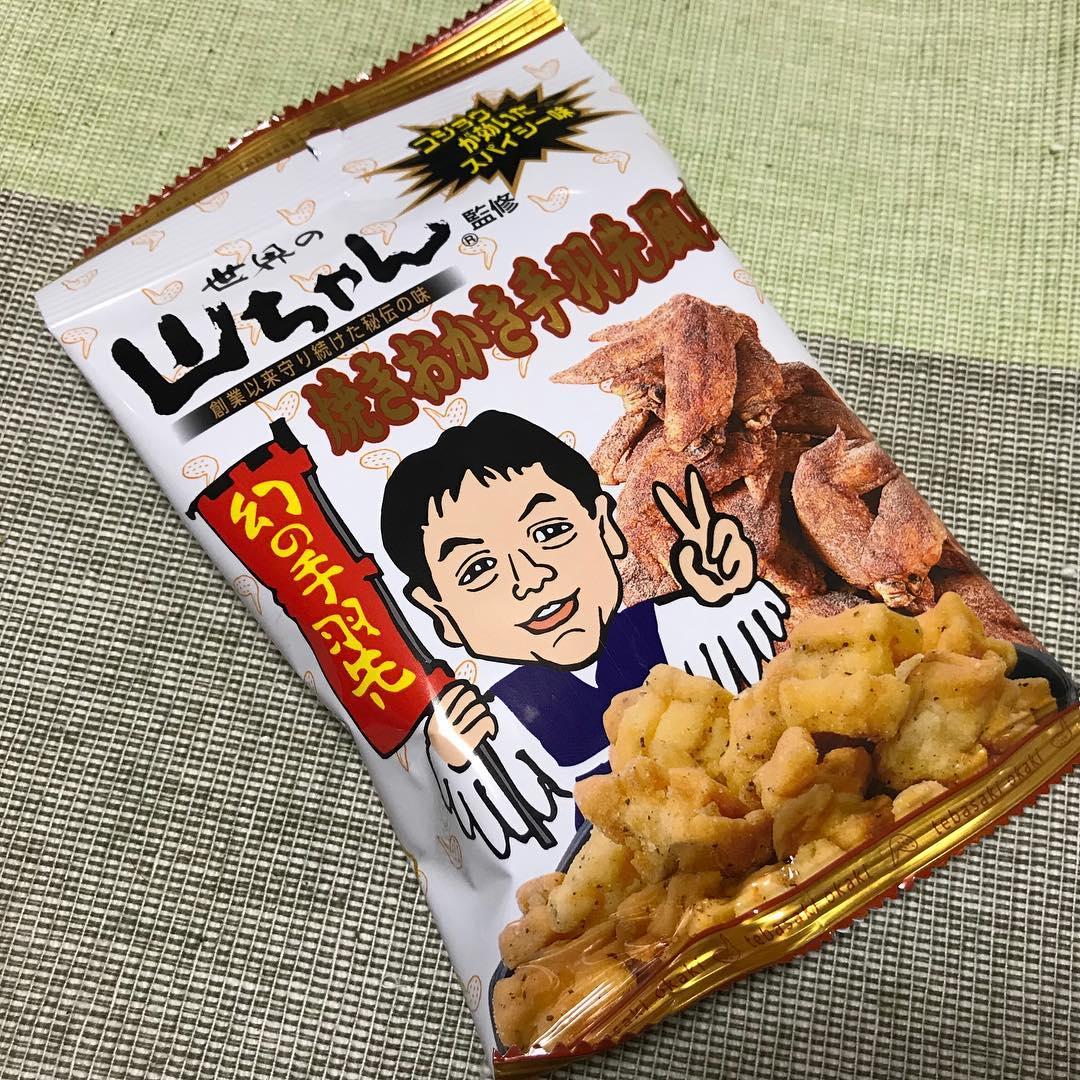 Image credit: @addsome_music
Yamachan started as a fried chicken restaurant in Nagoya and has since expanded to produce a line of snacks that are popular among Tokyolites. You can purchase Yamachan-branded snacks at various supermarkets and convenience stores. 
These fried goodies come in small packets (¥148, USD1.35 each), perfect for those who are counting calories but still want to indulge occasionally. It also makes for a good snack to have while downing a cold pint of beer.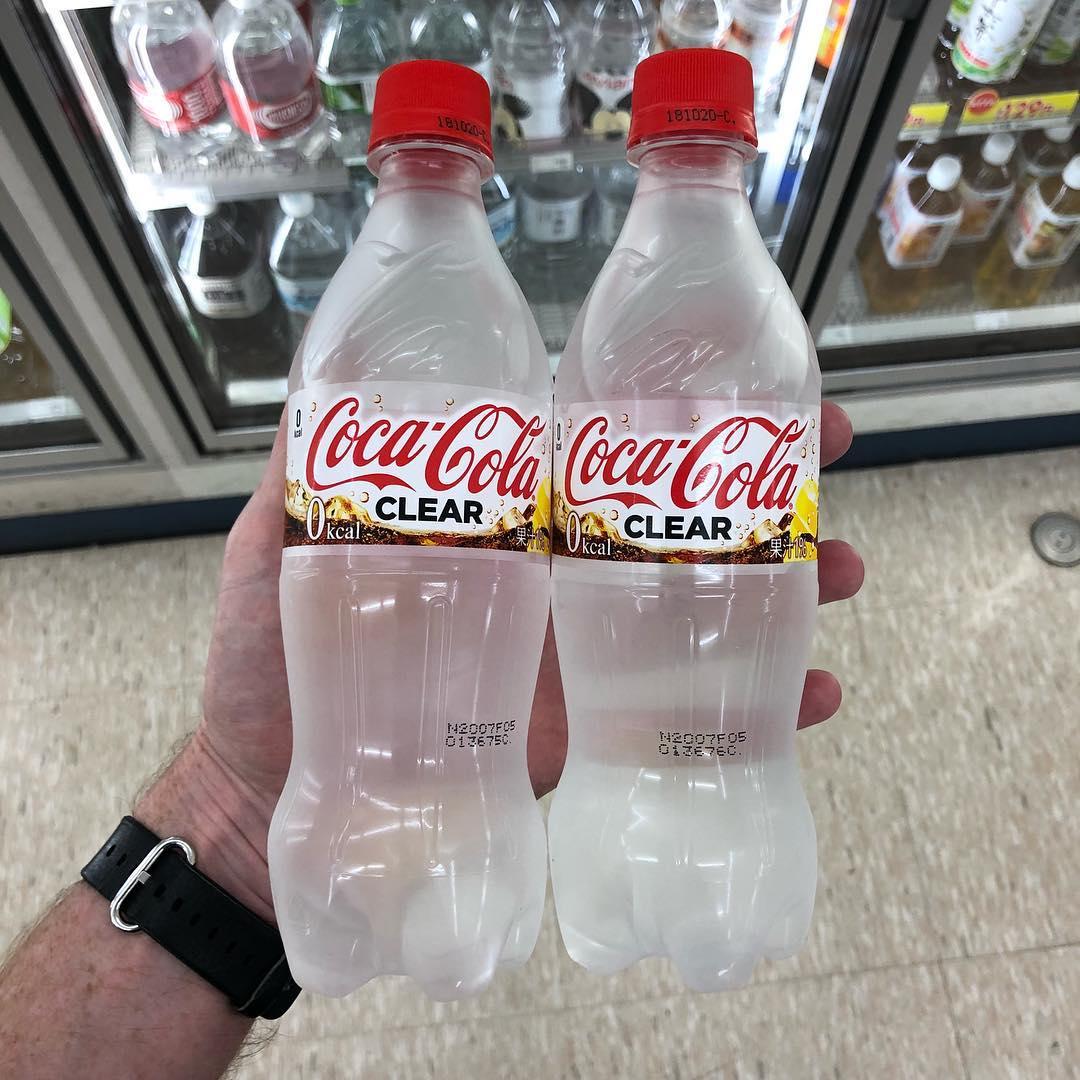 Image credit: @ampontour
Tip: You can also have it with Coca-Cola Clear (¥115, USD1.05), another one of Japan's unique creations that made waves on social media.
---
11. Cabbage Taro – takoyaki-flavoured corn balls 
---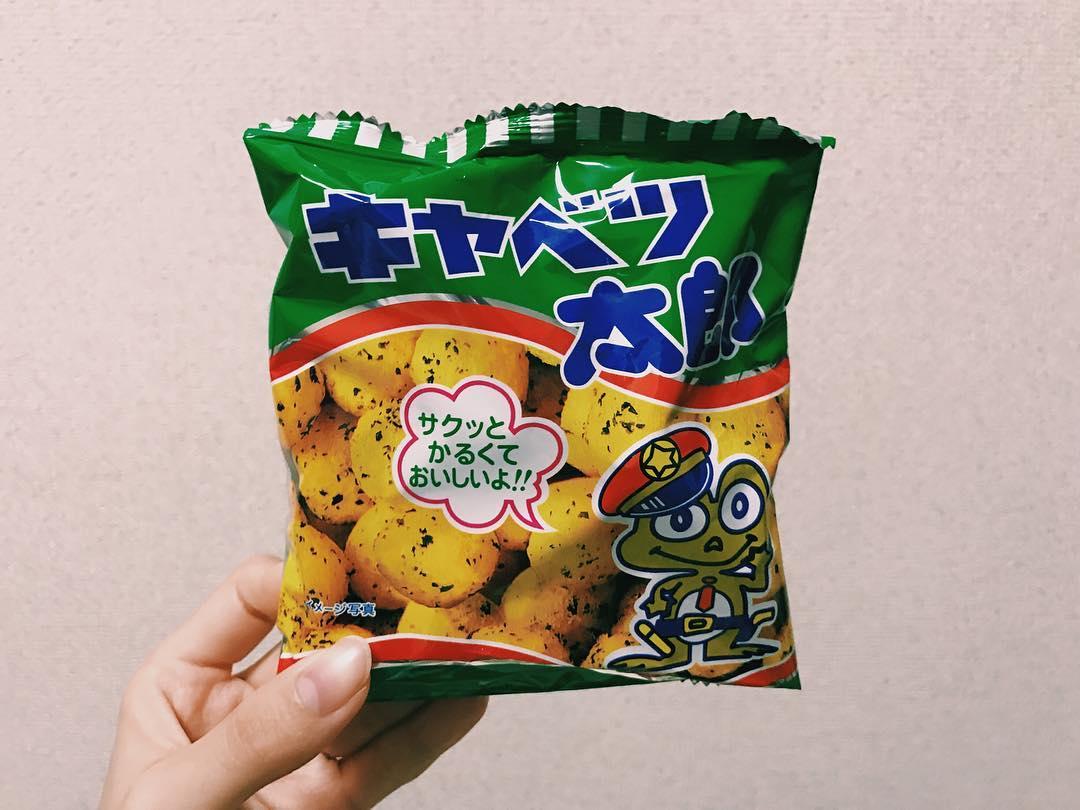 Image credit: @cutepackage_s
Fun fact: Cabbage Taro has nothing to do with cabbage or taro. Instead, it's a takoyaki-flavoured corn snack that's a cult favourite amongst takoyaki lovers. If you can't read Japanese, look out for a picture of a frog on the packaging.
Serial snackers who are budget conscious will also be glad to know that this dangerously addictive snack goes for just ¥20 (USD0.18) or ¥100 (USD0.91), depending on the size of the snack.
---
12. Hojicha crunchy chocolate – nutty chocolate sweets
---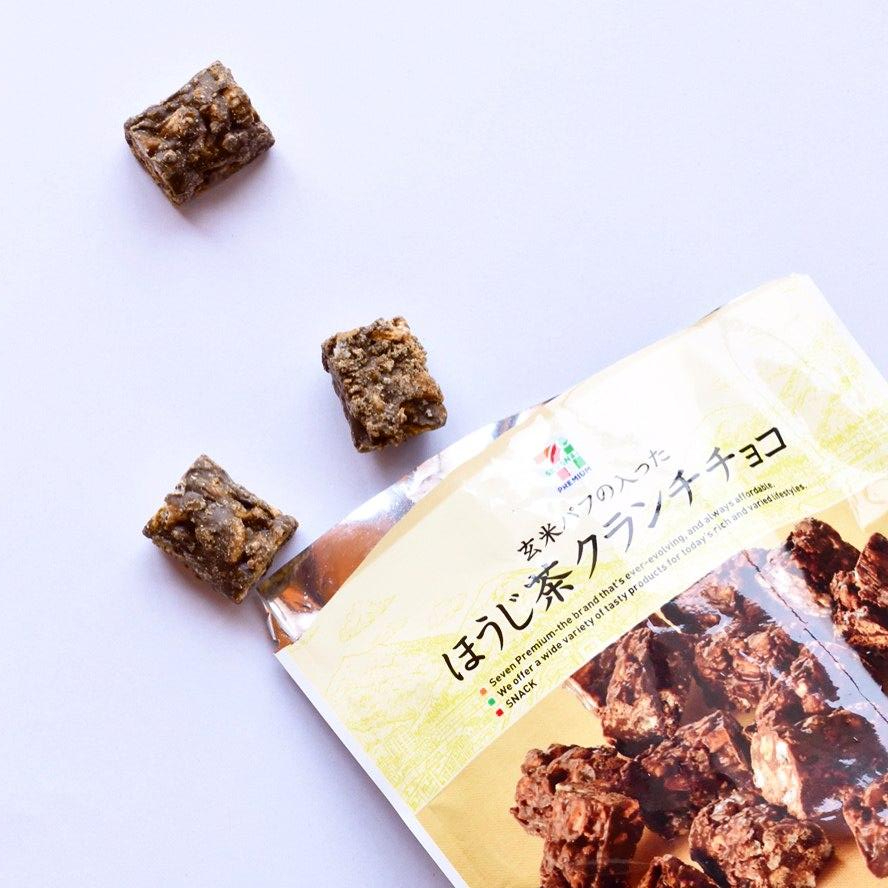 Image credit: @t.tabeken 
Whoever thought of mixing roasted Japanese green tea, also known as hojicha, with chocolate deserves a pat on the back – this snack is a balanced mix of nutty and chocolaty flavours. Keep a lookout in 7/11 stores as you can get this snack for just ¥128 (USD1.17) per pack. 
---
13. Ebi-mirin-yaki – crumble-free rice cracker
---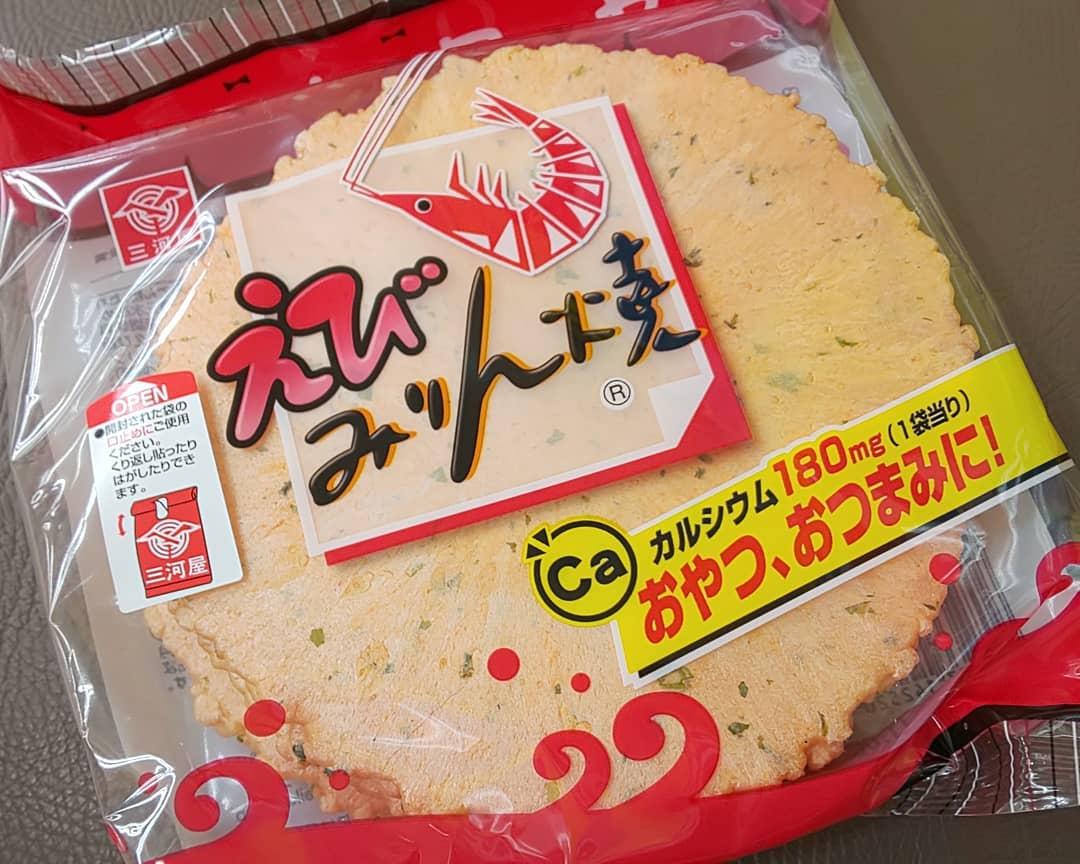 Image credit: @ysd_insta
Rice crackers are a staple when it comes to snacking in Japan. Crispy and crunchy, they are great as a standalone to munch on or as a makeshift wrap. Ebi-mirin-yaki doesn't crumble easily, which is why the locals like to eat it with okonomiyaki or omelettes. 
Each packet retails for ¥415 (USD3.78) and contains 7 huge pieces. 
---
14. Shio Kombu – umami seaweed
---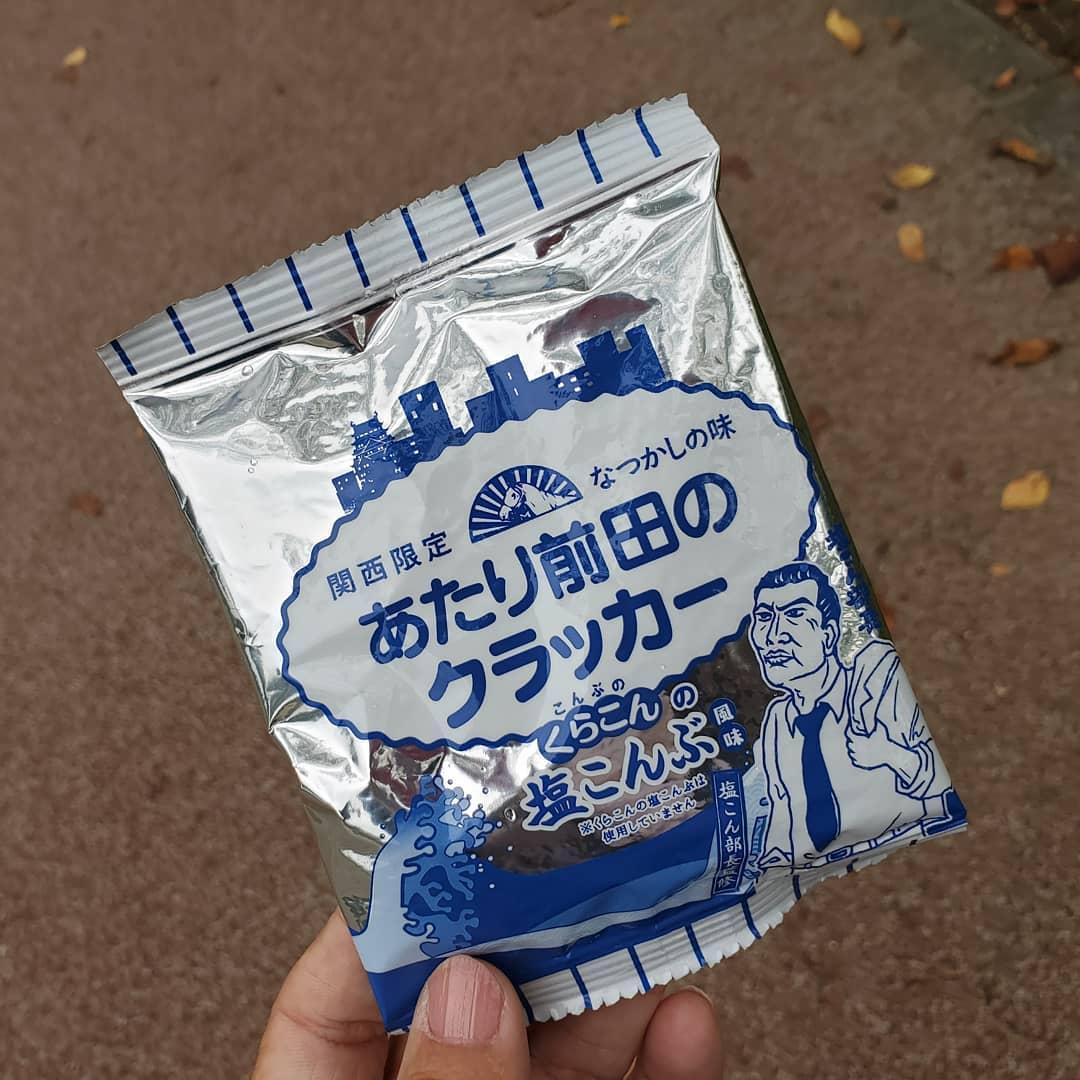 Image credit: @x_karin12_x
If you have that one friend who loves all things savoury, Shio Kombu is that salty snack they need. Each packet is priced at ¥138 (USD1.26) and is filled with thin slices of salted seaweed. It can also level up your meals as a garnish, seasoning, or as a side dish. 
---
15. Meiji's Coffeebeat – caffeine pick-me-up
---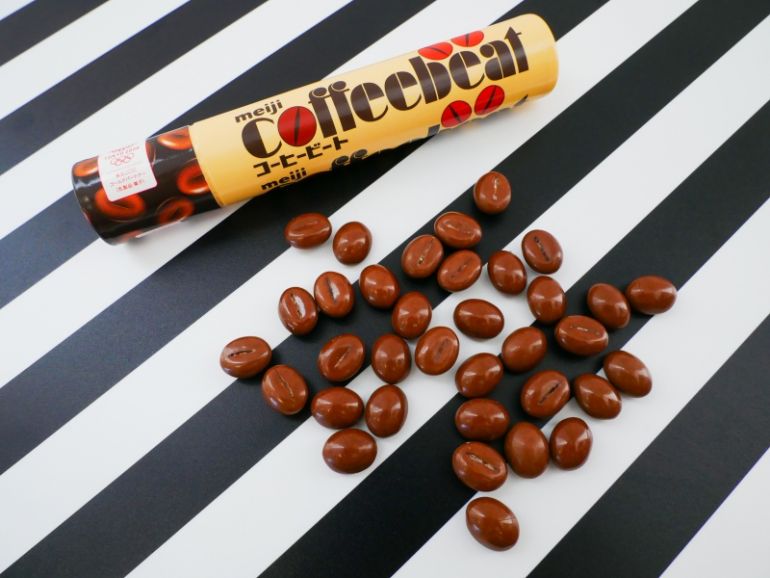 Image credit: wow-j.com
Stay caffeine-fuelled with Meiji's Coffeebeat – chocolate capsules blended with the taste of coffee – for ¥248 (USD2.26). 
The cylindrical package is compact and won't take much space in your luggage if you're thinking of buying in bulk.  Also, it's certainly much more convenient to pop a coffee candy into your mouth rather than to search for an actual cup of coffee when you're out. 
---
Japanese snacks to take home
---
From cutesy paw-shaped cookies to budget-friendly takoyaki balls, there are plenty of unique Japanese snacks you can get as omiyage. Whether you are thrifting or have no qualms splurging for your family and friends, these 15 varied snacks will impress them – you'll never hear them mutter "Tokyo Banana again?" ever in your presence. 
Check out these articles on your next trip to Japan:
---
Cover image adapted from (clockwise from top-left): @yu___ki.93, setouchi-shunsaikan.com, @tae.2575 and @helanagouw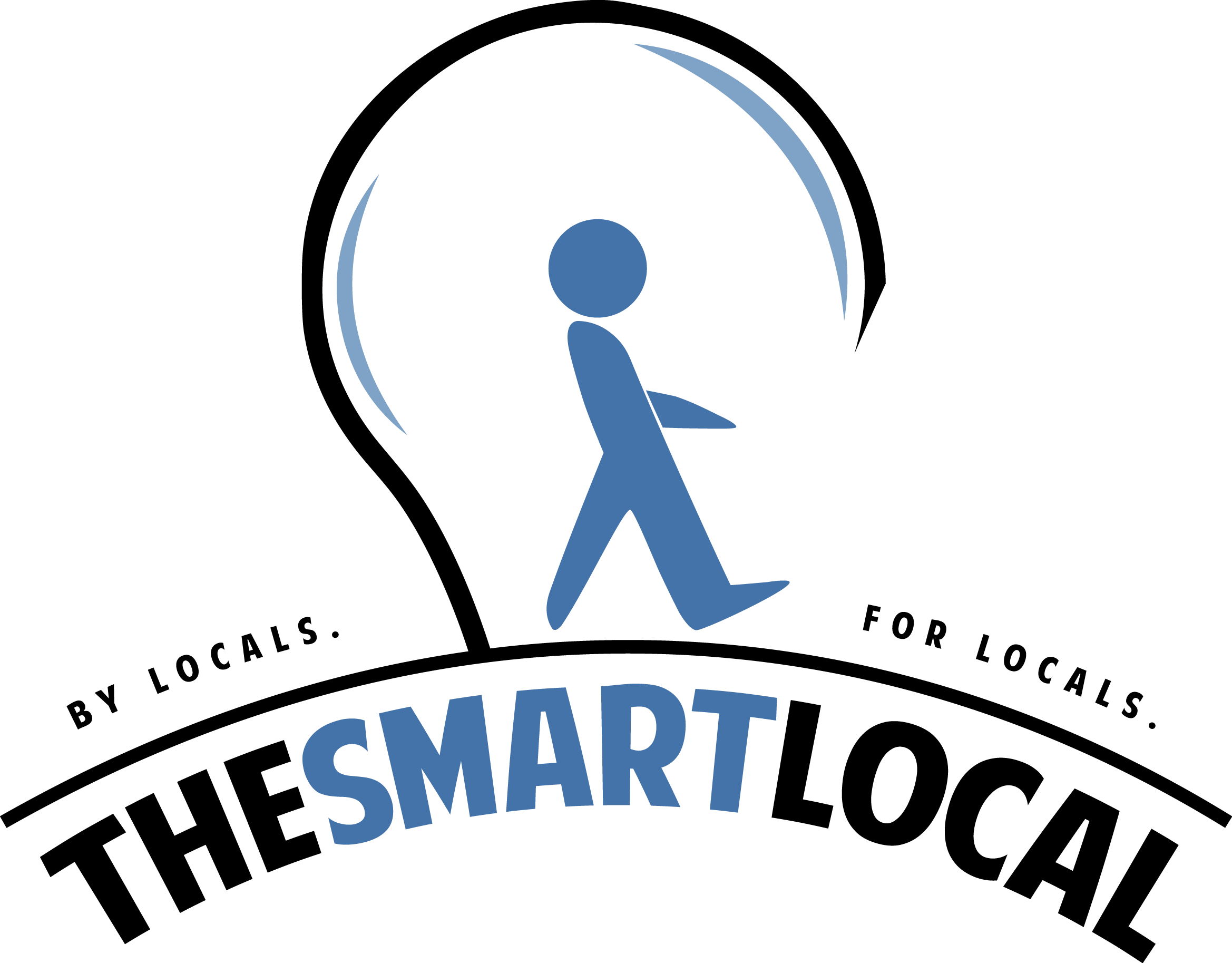 Drop us your email so you won't miss the latest news.