Minimalist hotels in Tokyo
---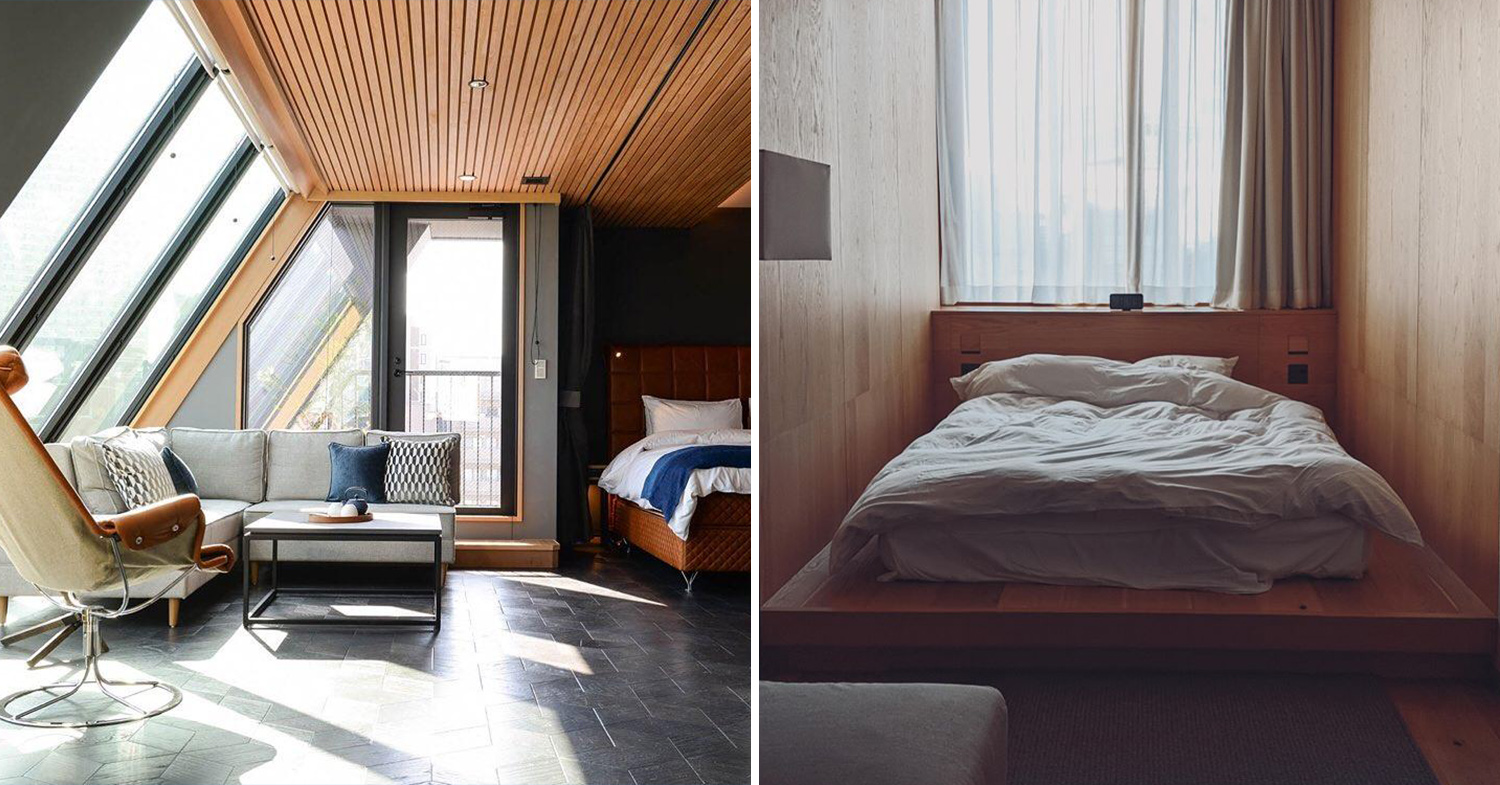 Minimalist hotels in Tokyo
Image adapted from: @wiredhotel, The Smart Local Japan
We know the struggle – decluttering our lives is way harder than it seems. Even if we do try to throw out old stuff and pack our rooms, it just never seems to last more than a couple of days.  
Hotels are, in a way, a chance to live in our dream rooms and escape from all the clutter in our lives. Thankfully for us wannabe Marie Kondos, these minimalist hotels in Tokyo are our chance to live the dream lifestyle, even if it's just for a couple of nights.
---
1. The Millennials Shibuya
---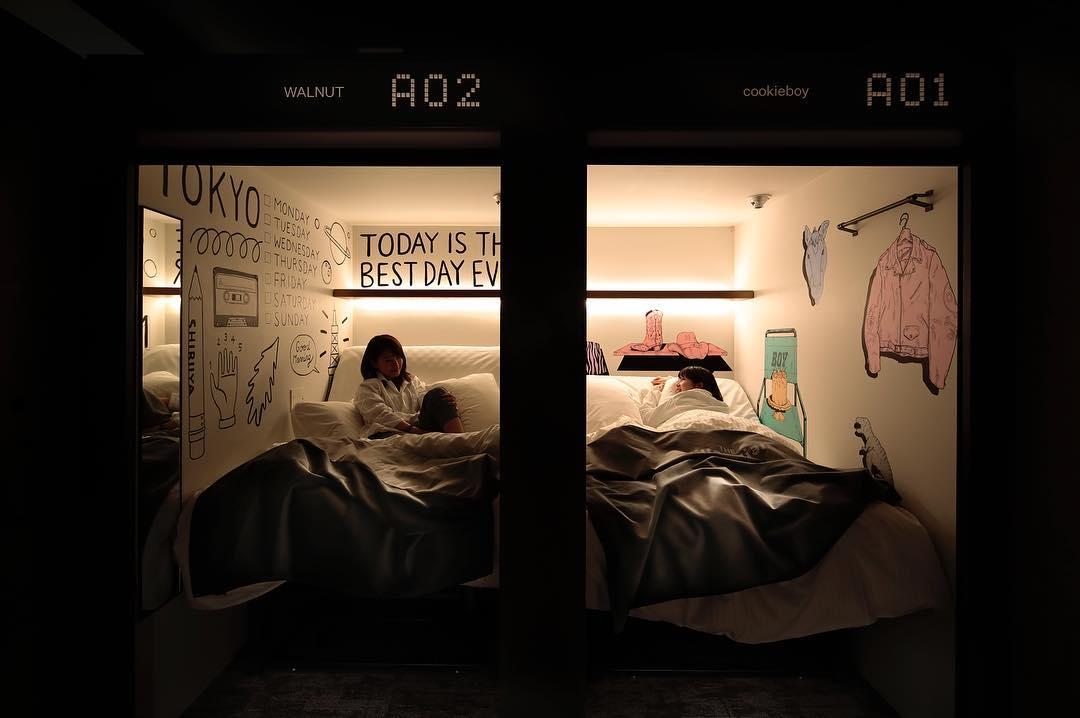 Image credits: @themillennials.shibuya
The Millennials Shibuya is a stylish and minimal capsule hotel, with 120 high-tech 'Smart Pods' controlled by an iPod provided. These 'Smart Pods' are fully decked out with reclining beds and high-quality mattresses made by an American company, Serta. 
One of the cool features of the 'Smart Pod' is the 'physical alarm' – instead of ringing like a typical alarm, the pod wakes you up by automatically switching on the lights and sitting you up on the reclining bed. Select pods also allow you to connect your smartphone or laptop to a projector for private film screenings.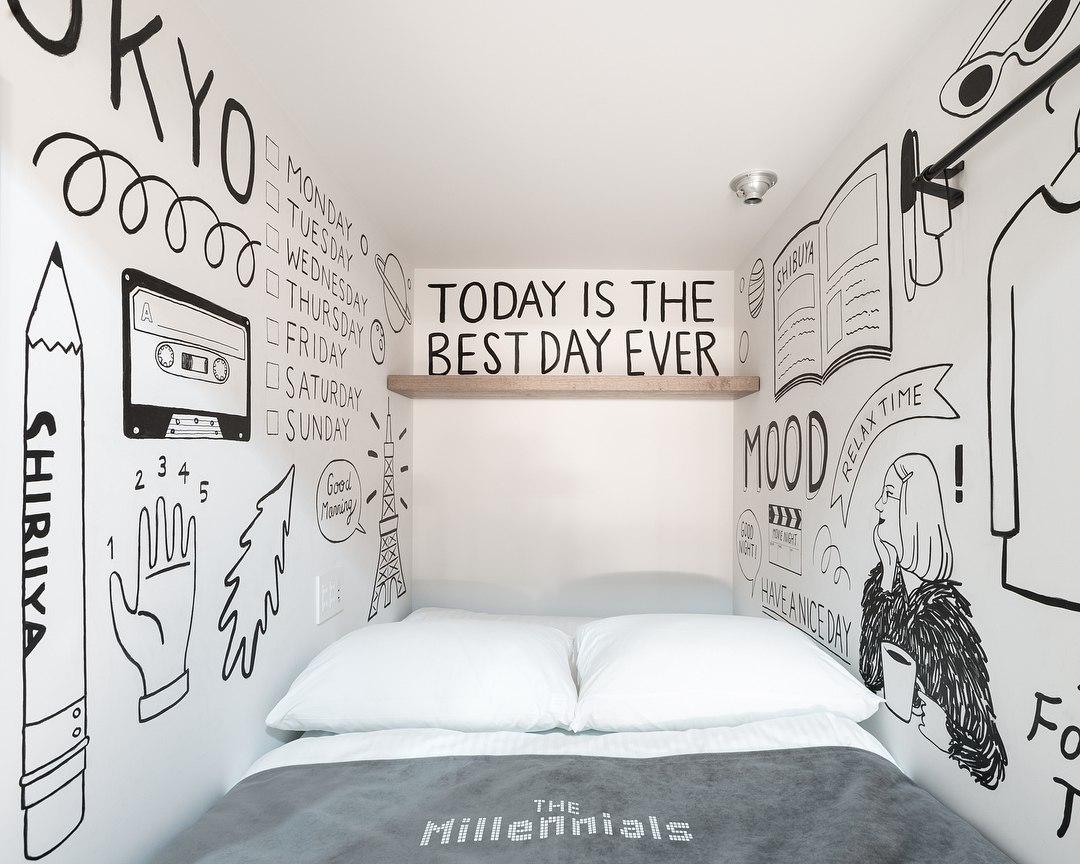 Image credits: @walnut_illustration
There are 20 'Art Pods' on the 5th floor, each decorated by various Japanese artists and designers. It'll be the envy of your followers on Instagram.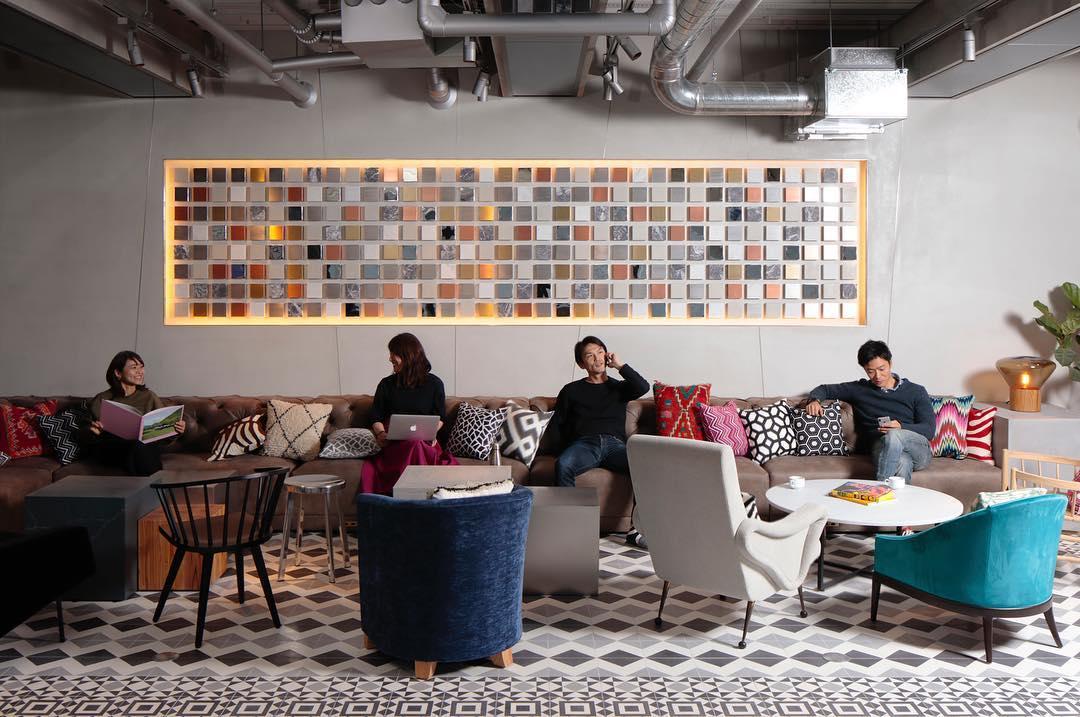 Image credits: @themillennials.shibuya
The capsule hotel also has spacious communal areas such as co-working spaces, a shared kitchen, and an outdoor terrace. The work lounge provides free beer during its happy hour, from 5.30PM to 6.30PM, to celebrate the end of a working day.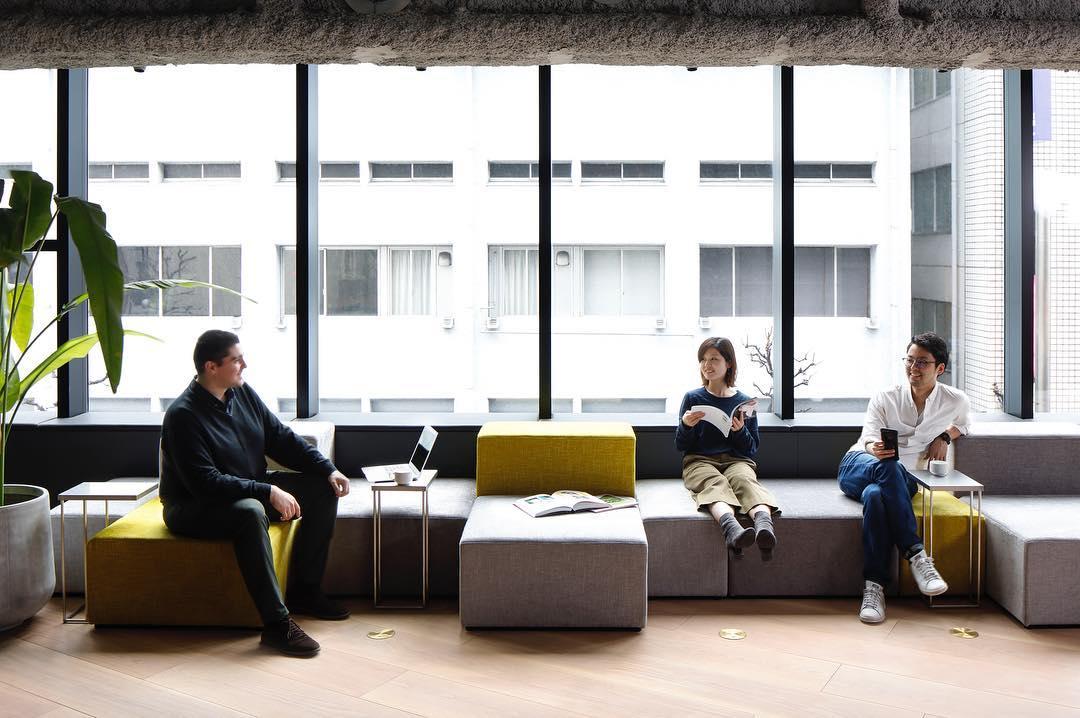 Image credits: @themillennials.shibuya
The Millennials Shibuya is located near hotspots in the city like Shibuya Station, Shibuya Scramble, and Shibuya Center-Gai. 
Rates: From USD62/night
Address: 1 Chome-20-13 Jinnan, Shibuya City, Tokyo 150-0041, Japan
Telephone: 03-6824-9410
Website
---
2. Wired Hotel
---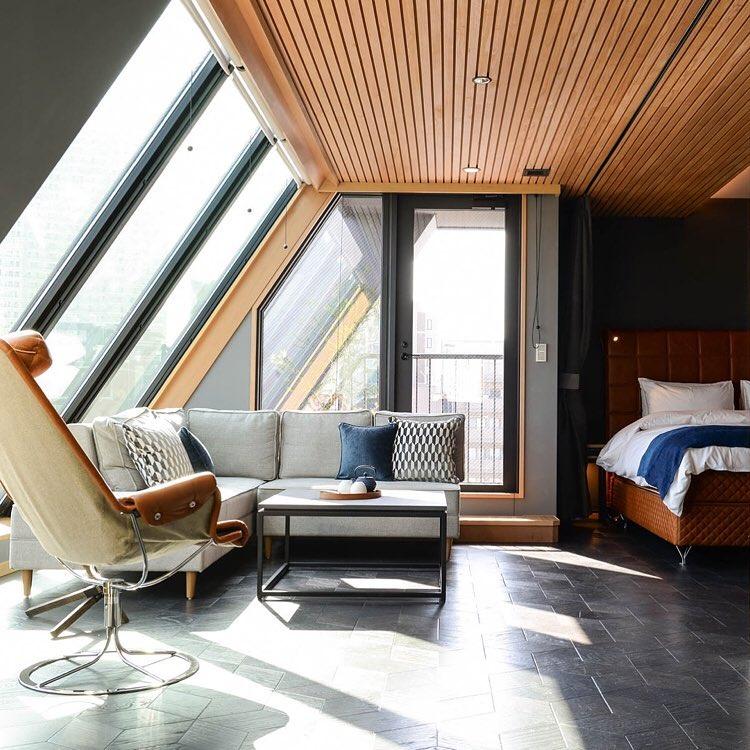 Image credits: @wiredhotel
Wired Hotel only has 30 rooms, including dormitory bunk beds, standard family rooms and swanky suites.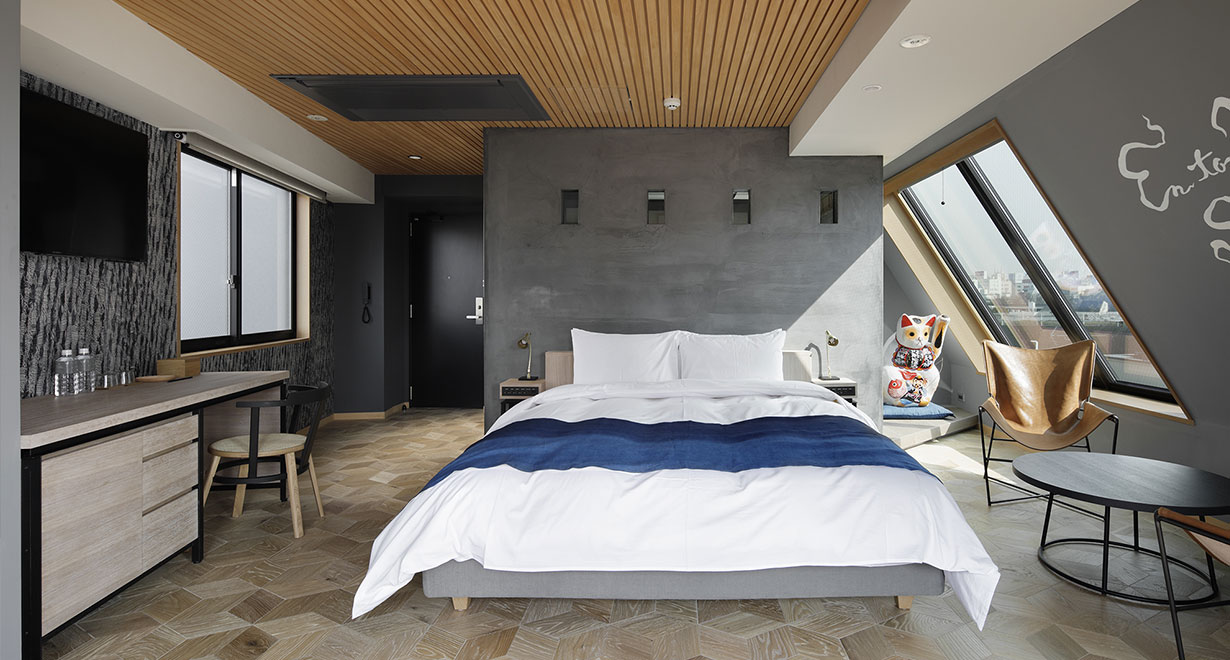 Image credits: Wired Hotel
There are 3 classes of rooms. The Superior Class features the best rooms, like the Penthouse by DUXIANA, and the spacious Wired Terrace room. The Standard Class rooms are great for families, while the Dormitory Class is perfect for a group of friends.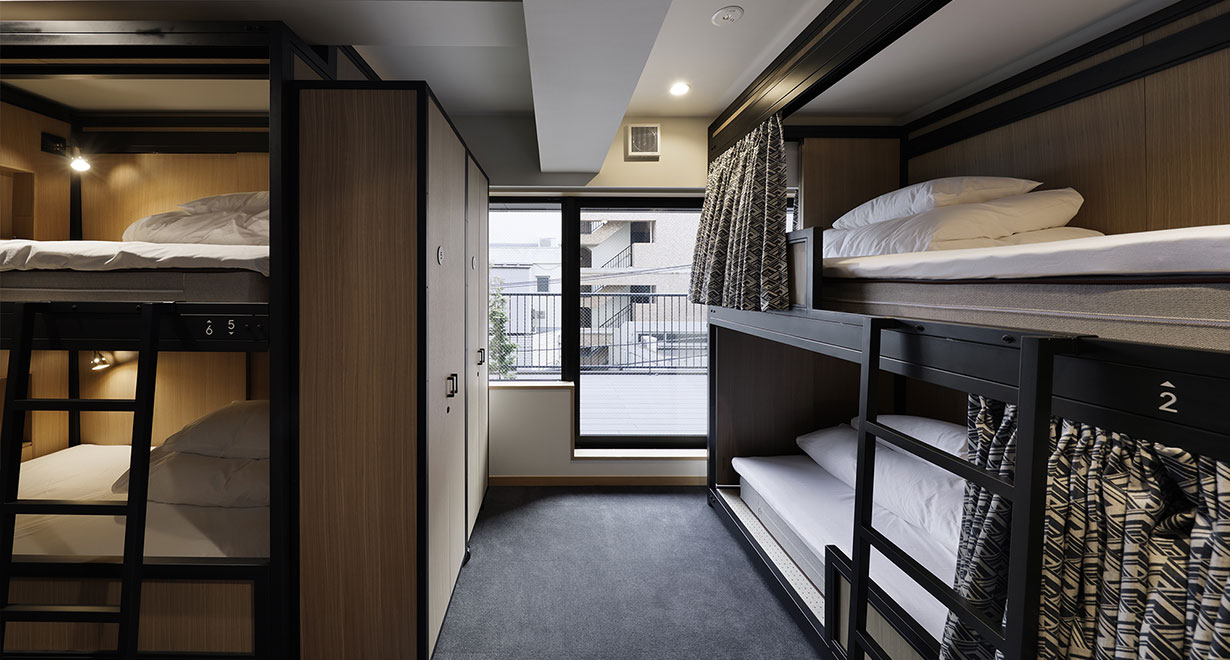 Image credits: Wired Hotel
Located in Asakusa, Wired Hotel is just a stone's throw away from Senso-ji and other popular tourist attractions.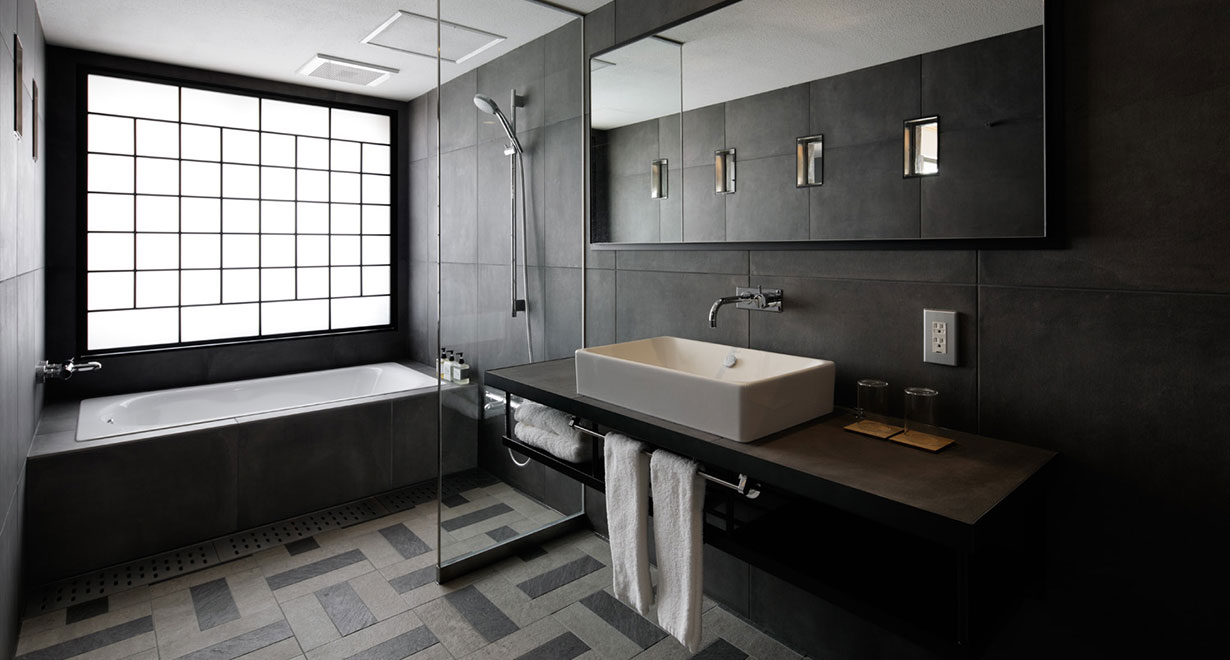 Image credits: Wired Hotel
Its one of a kind design is the brainchild of local craftsmen and artisans in Asakusa. To further strengthen their roots to the community, regular cultural and community events are held in Wired Chaya, the restaurant on the first floor.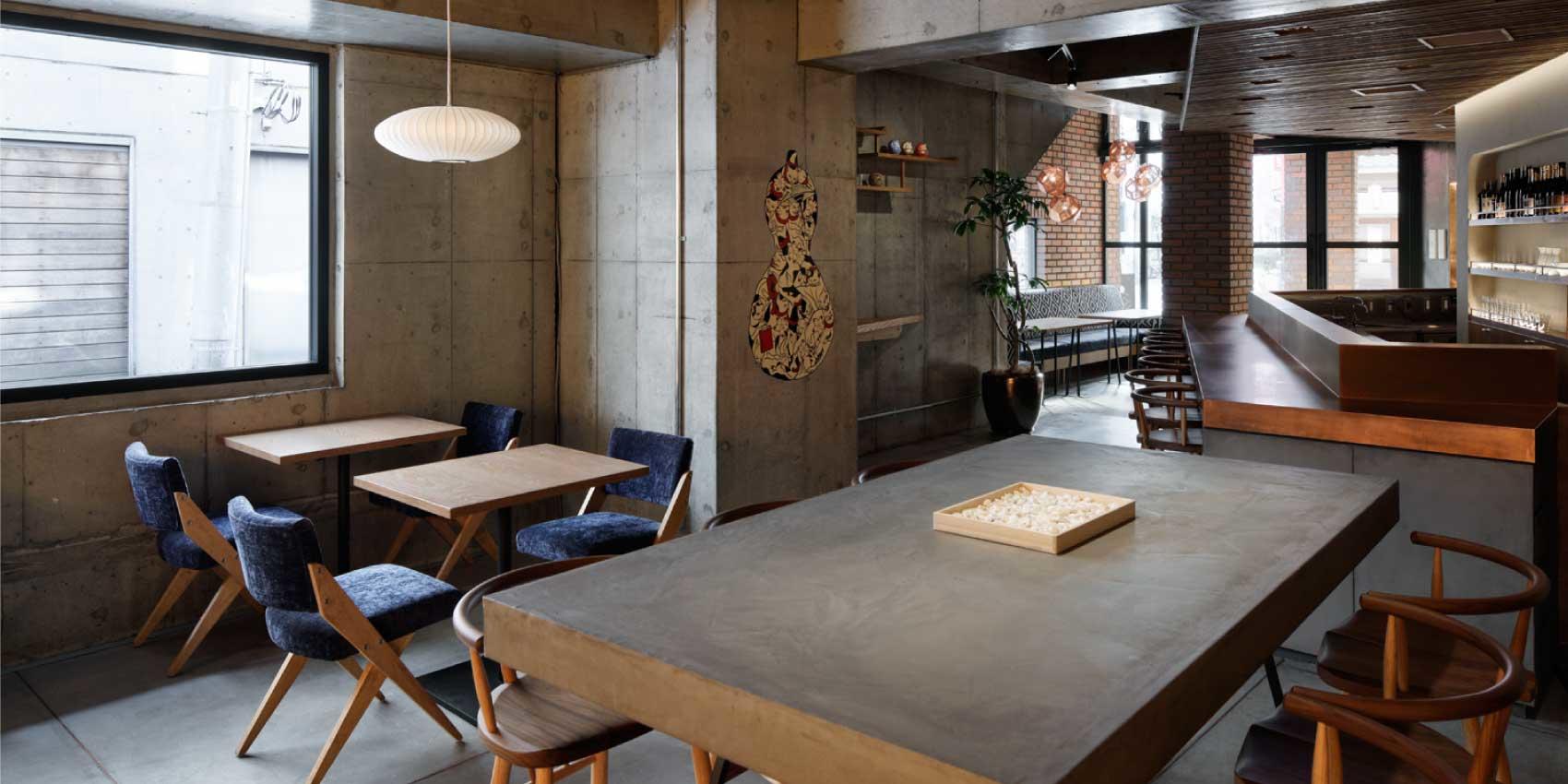 Image credits: Cafe Company
Wired Chaya was inspired by traditional Japanese teahouses, and on top of functioning as a restaurant, it also doubles up as a cafe that serves up a fare of sweets, rice bowls, and drinks.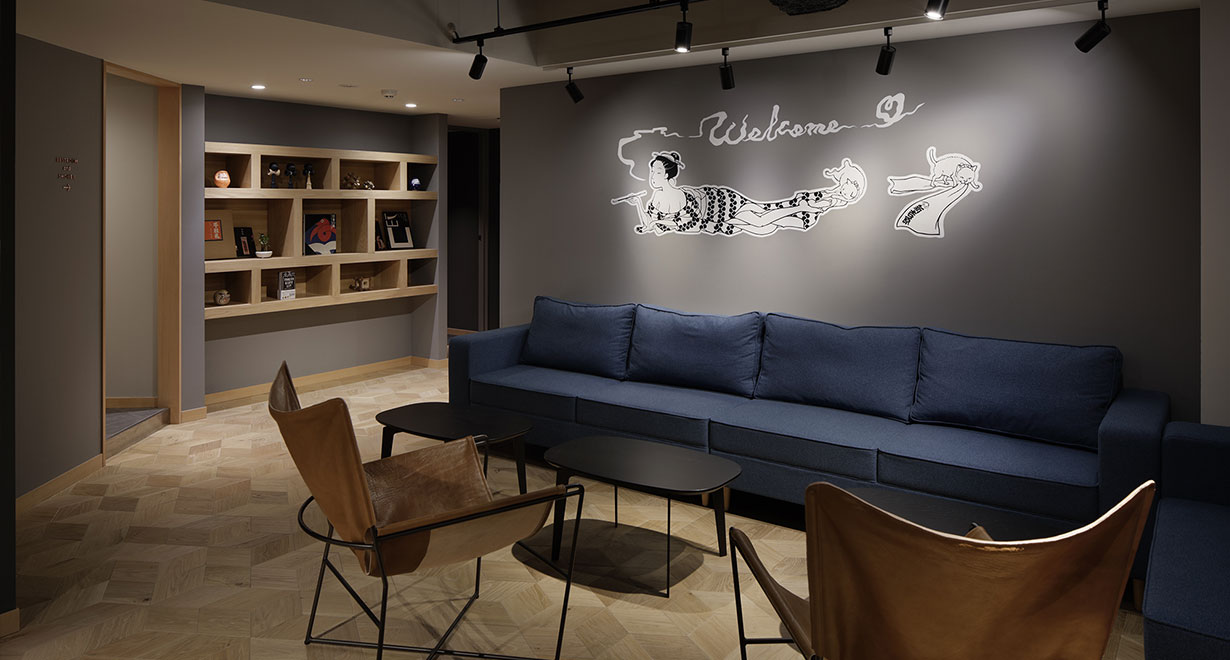 Check out the 'free space', a lounge area for guests
Image credits: Wired Hotel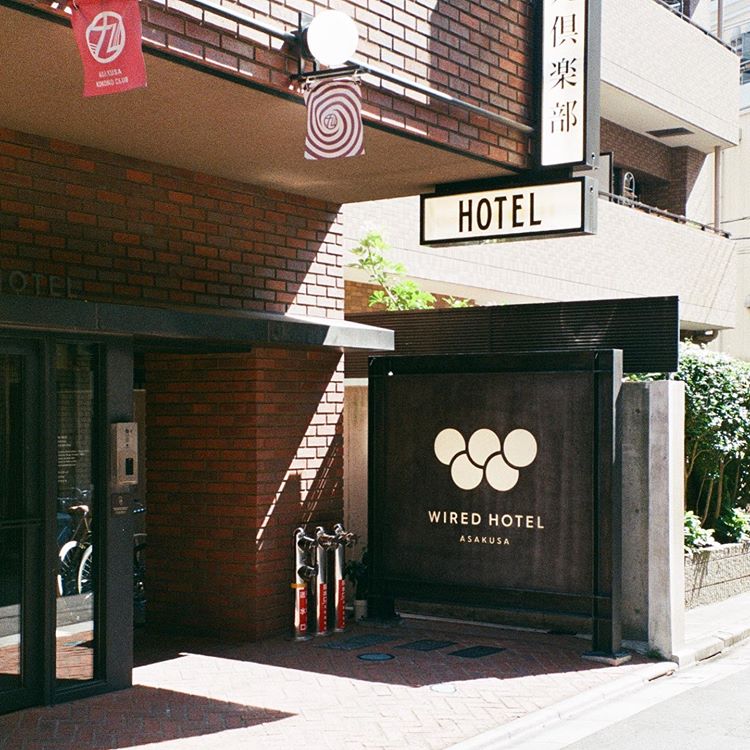 Image credits: @rzqzr
Rates: Superior Class (2 pax): From USD277 | Standard class (2-4 pax): From USD124 |  Dormitory Class (4-6 pax): From USD54
Address: 2-16-2 Asakusa, Taito City, Tokyo 111-0032, Japan
Telephone: 03-5830-7931
Website
---
3. MUJI Hotel Ginza
---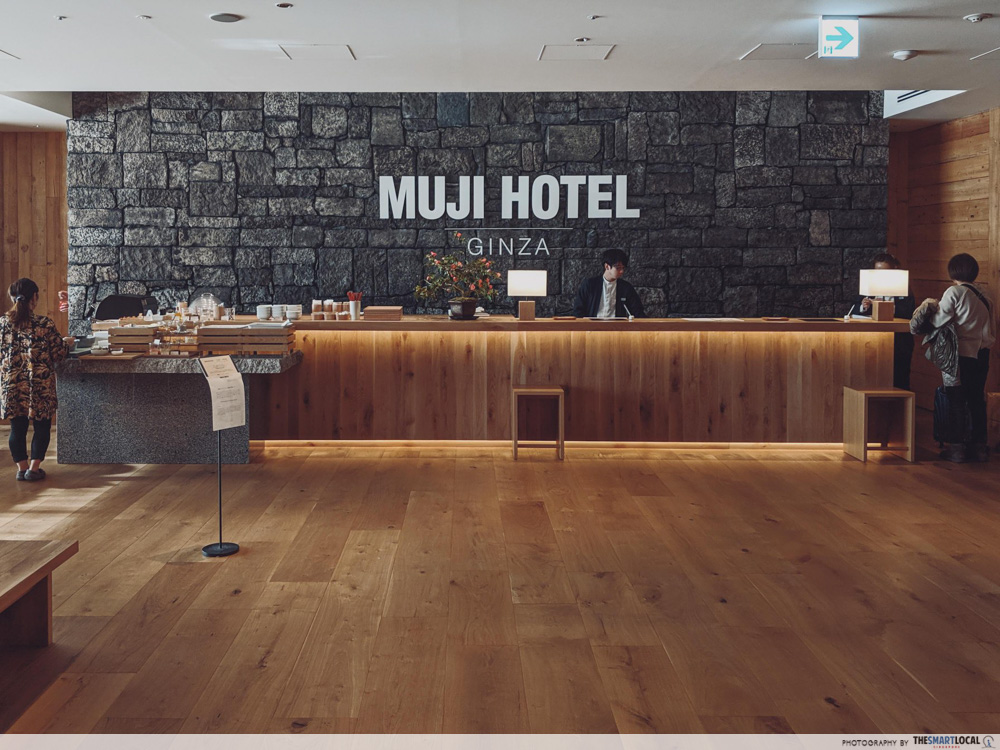 Designed in the signature MUJI style, the 79 guest rooms here are categorised into nine different types, in varying sizes. The smallest room is only 2.1m wide, but has been designed to feel as cosy as possible.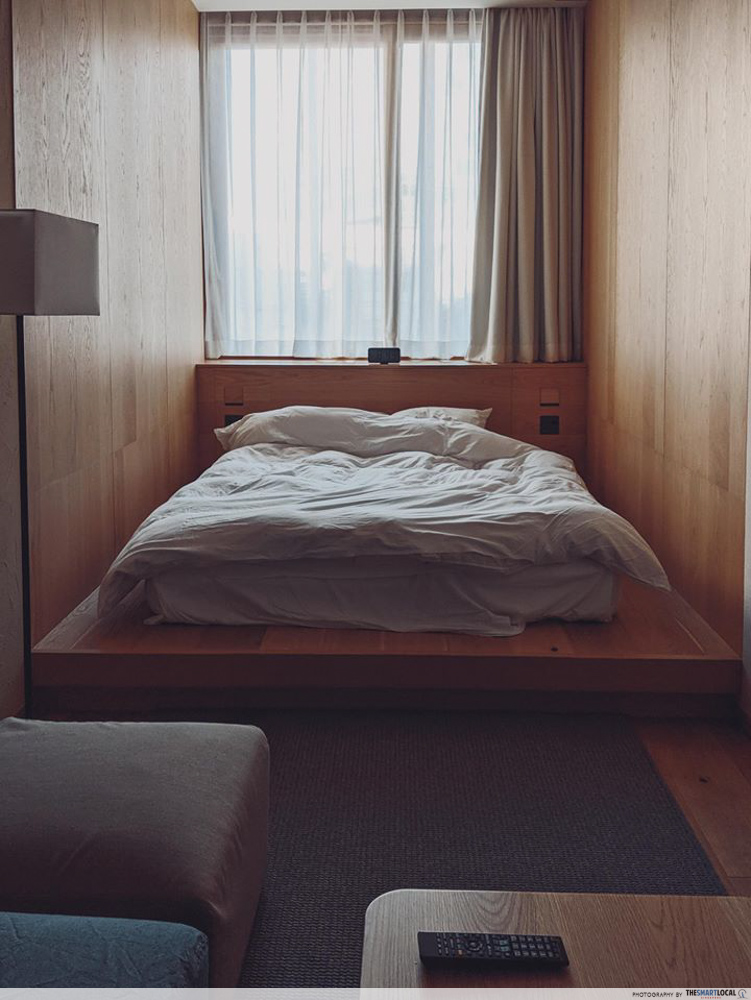 The rooms are designed around the elements of wood, stone, and earth.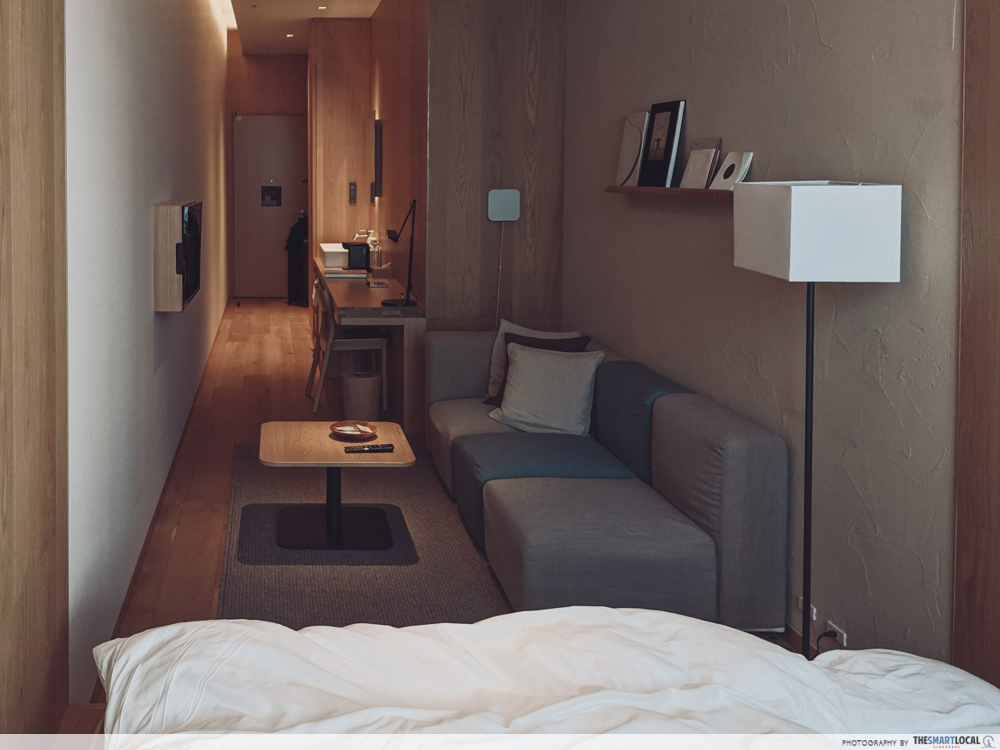 These rooms are practically MUJI showrooms. If anything catches your eye, you can purchase it from the MUJI store downstairs – from the beds to the cutlery.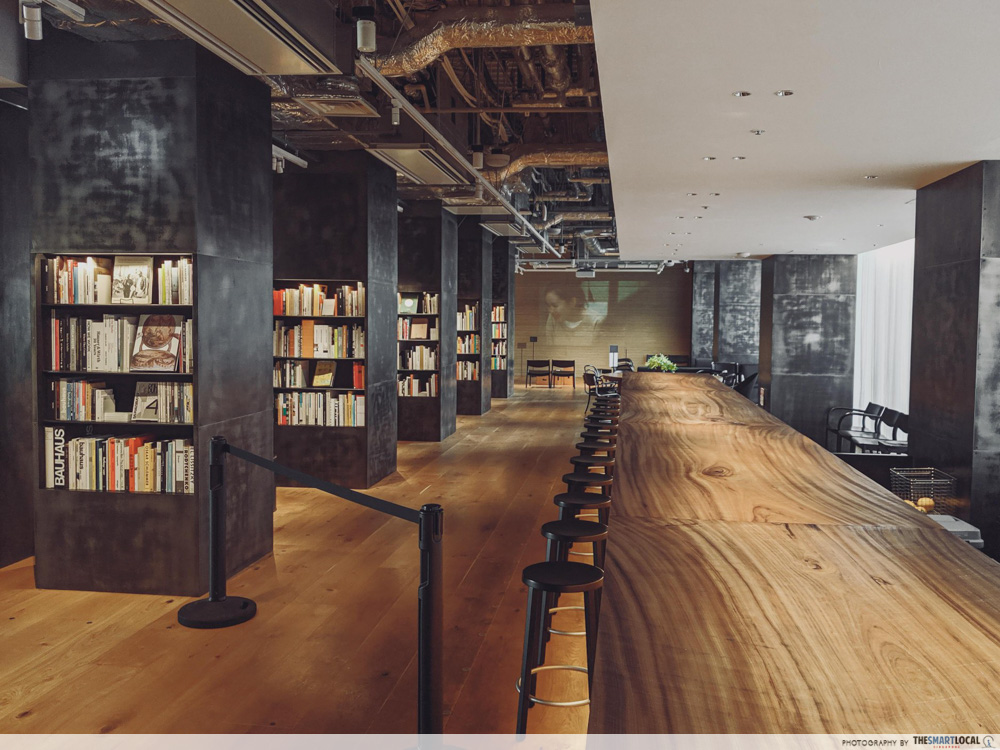 Japanese-style breakfasts and cuisine are served in the restaurant, WA. If you're looking for a place to chill out, head over to The Salon – a bar with a wide camphor wood table – for a cocktail or two.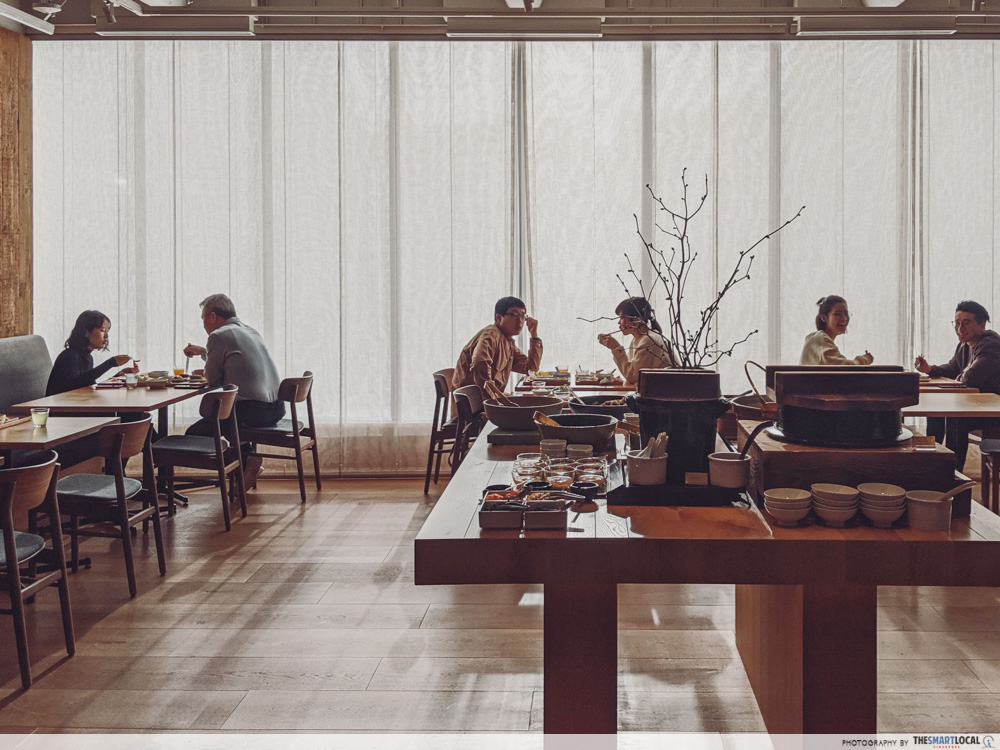 Rates: From USD144/night
Address: 6F, 3 Chome-3-5 Ginza, Chuo City, Tokyo 104-0061, Japan
Telephone: 03-3538-6101
Website
---
4. Nine Hours
---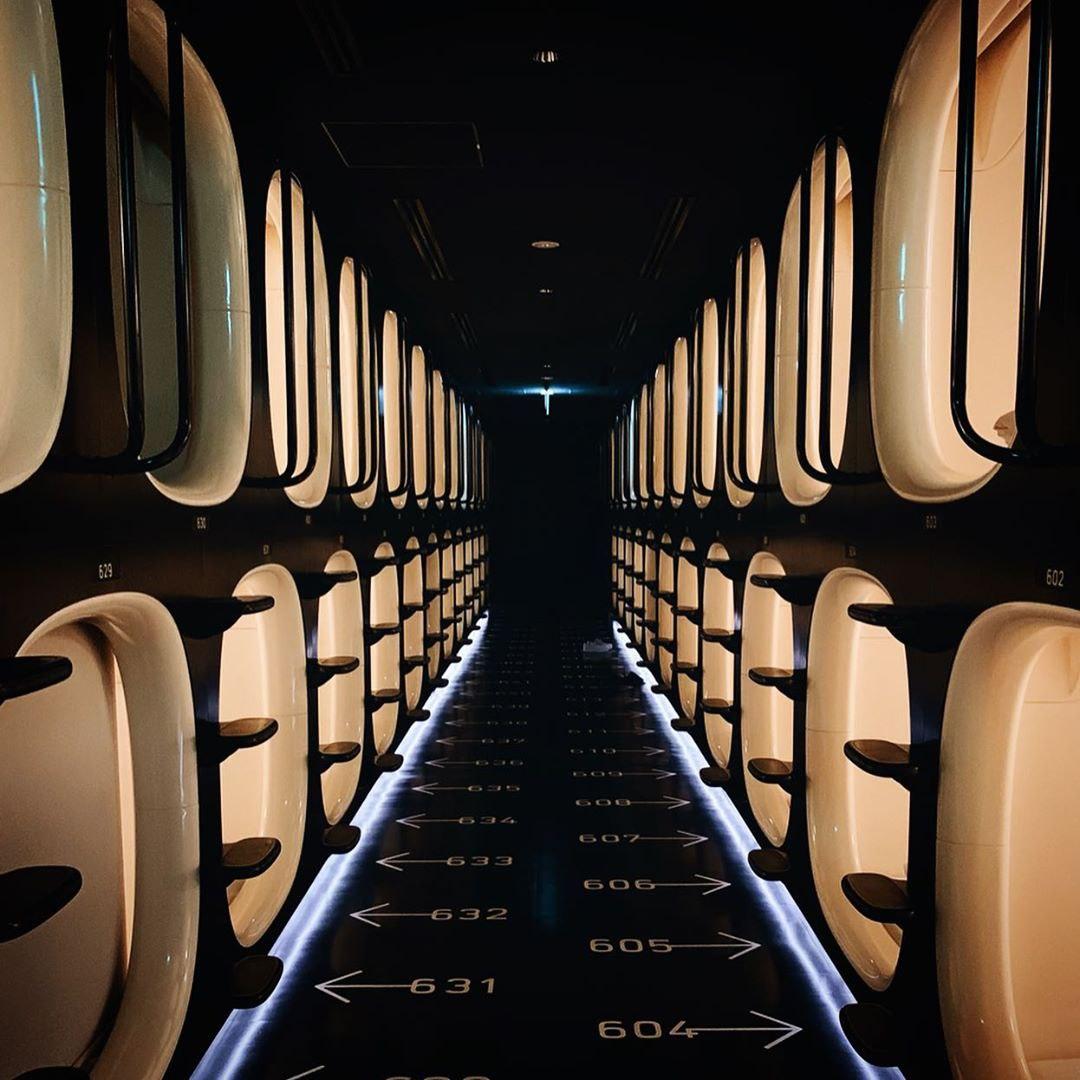 The corridor is reminiscent of that famous scene in 2001: A Space Odyssey
Image credits: @jess.jpg
Ever wanted to feel like an astronaut, living in a space shuttle and sleeping in a sleek pod? At Nine Hours, you can do just that. 
Its name comes from the amount of time you'll spend in the hotel every night – one hour to take a shower, seven hours for sleep, and another hour to get ready for a new day.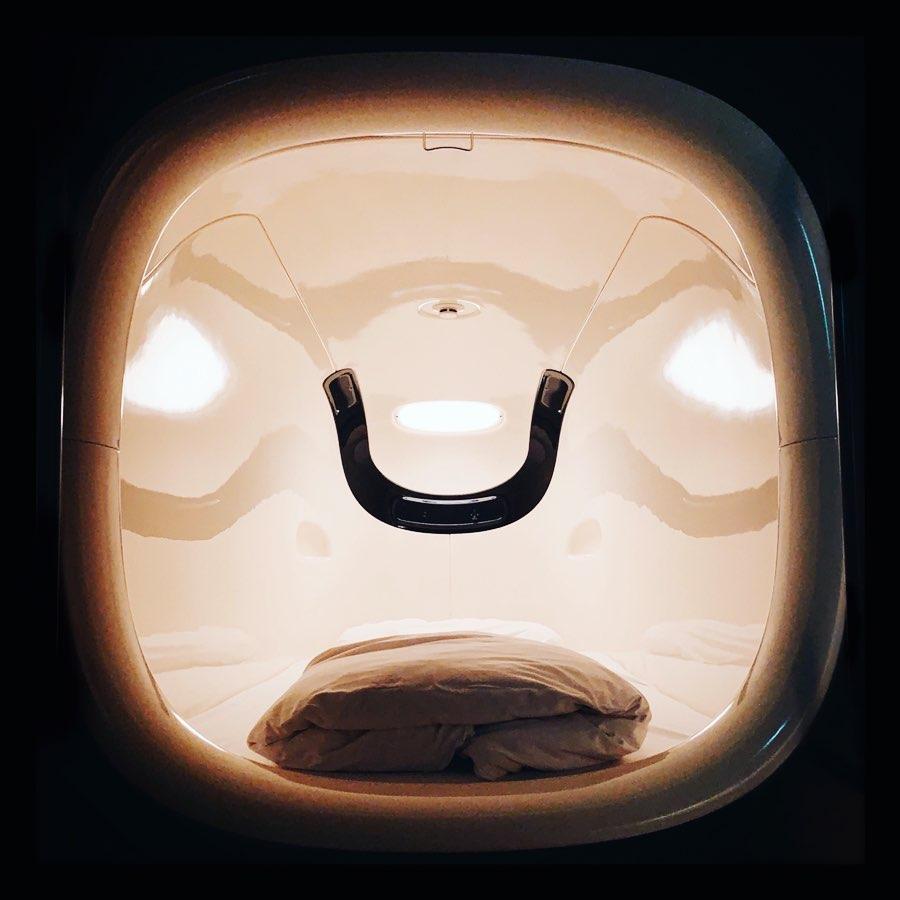 Image credits: @jess.jpg
The floors in Nine Hours are separated by gender, so female travellers can have peace of mind. It can be a little inconvenient for couples, but you can hang out at the Scandinavian-style lounge areas.
The communal toilets here also have a cool industrial vibe to it.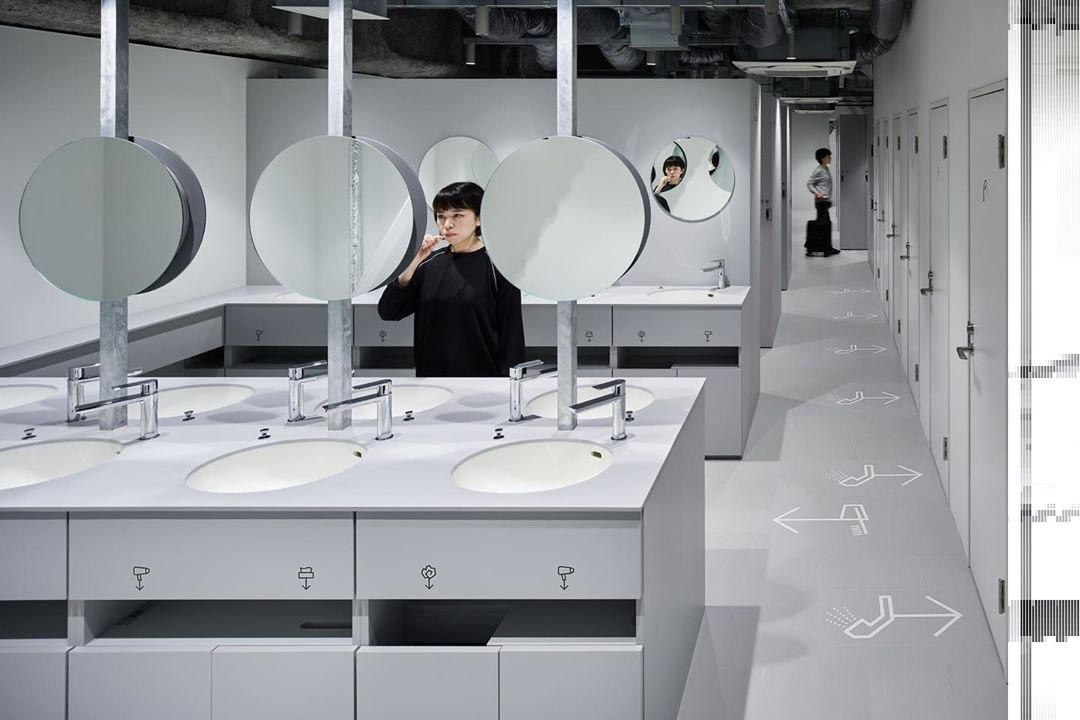 Image credits: @ninehours9h
There are 10 branches in Tokyo. 3 of the outlets – Akasaka, Asakusa, and Suidobashi – serve speciality coffee from 3 different famous third-wave coffee shops, so you can pop by for cups of manual brews and espressos.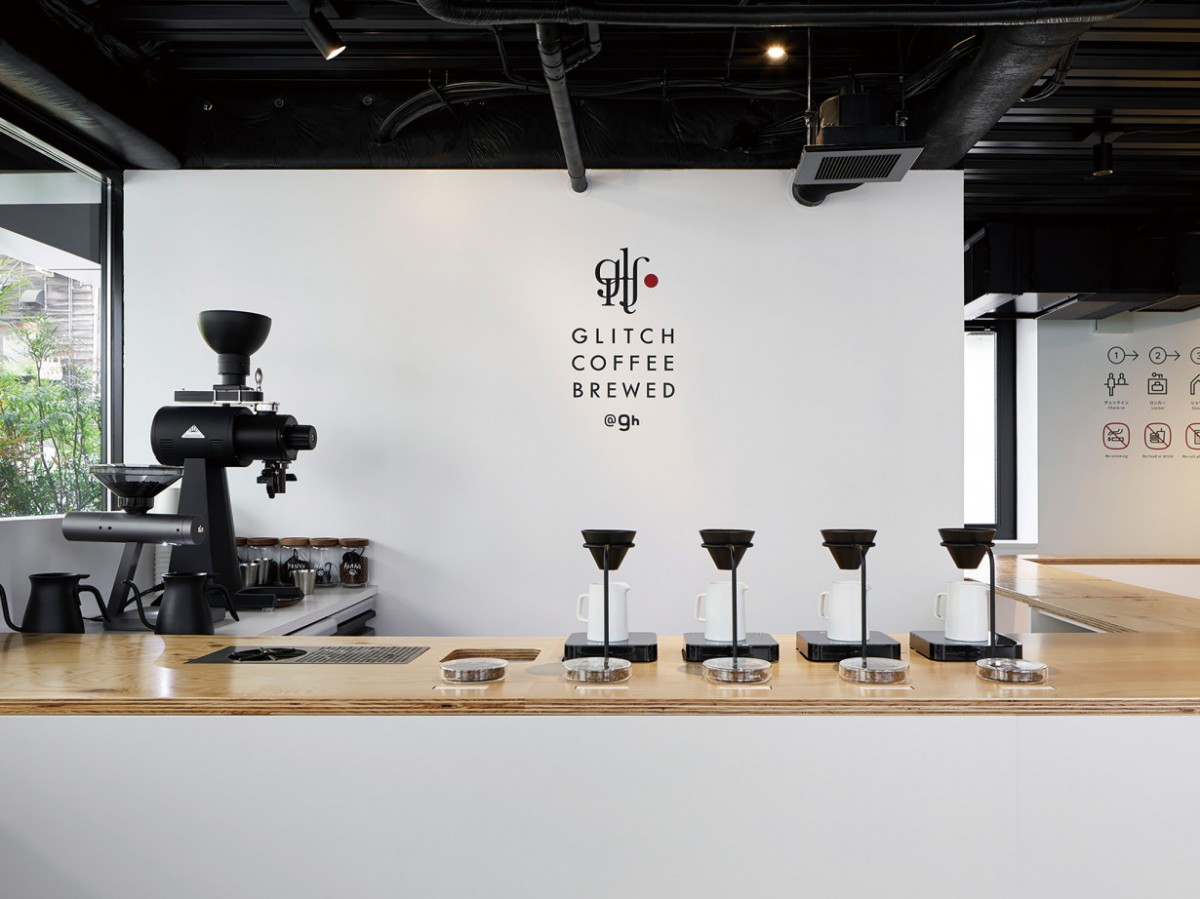 Image credits: Nine Hours
Nine Hours Shinjuku-North
Address: 3F-8F 1-4-15 Hyakunincho, Shinjuku-ku, Tokyo 169-0073 Japan
Telephone: 03-5291-7337
Rates: From USD41/night
Nine Hours Asakusa
Address: 2-6-15 Asakusa,Taito-ku,Tokyo 111-0032 Japan
Telephone: 03-5830-0057
Rates: From USD26/night
Nine Hours Akasaka
Address: 4-3-14 Akasaka, Minato-ku, Tokyo 107-0052 Japan
Telephone: 03-5545-1565
Rates: From USD33/night
---
5. Hotel Koe
---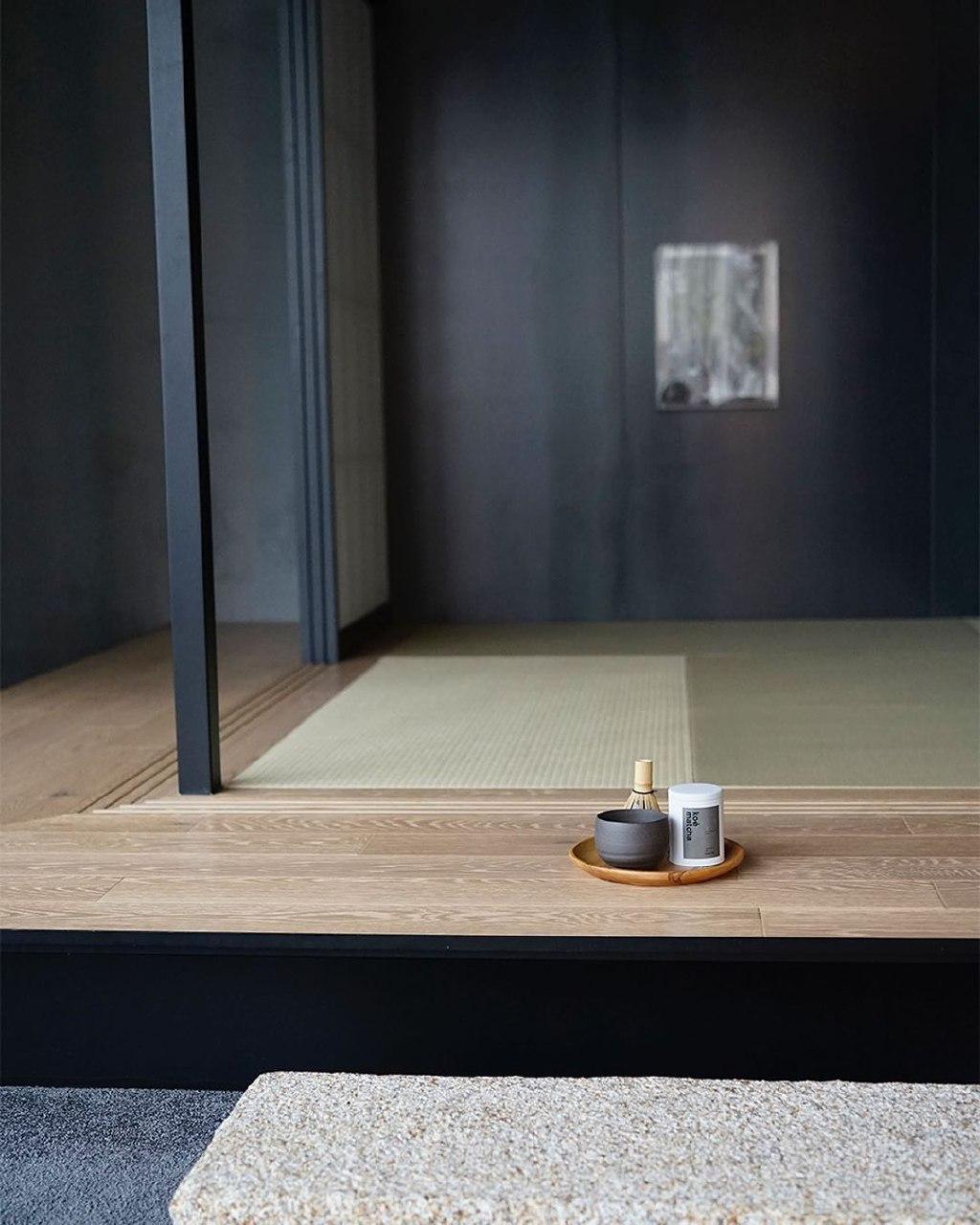 Image credits: Booking.com
At Hotel Koe, less is definitely more. It features an industrial-chic design that's stripped down to the bare essentials. The hotel takes its name from one of the tenets of Japanese tea ceremony, "koe", which is the practice of listening to one's inner voice. Guests are encouraged to listen to their thoughts with its quiet and minimally decorated rooms.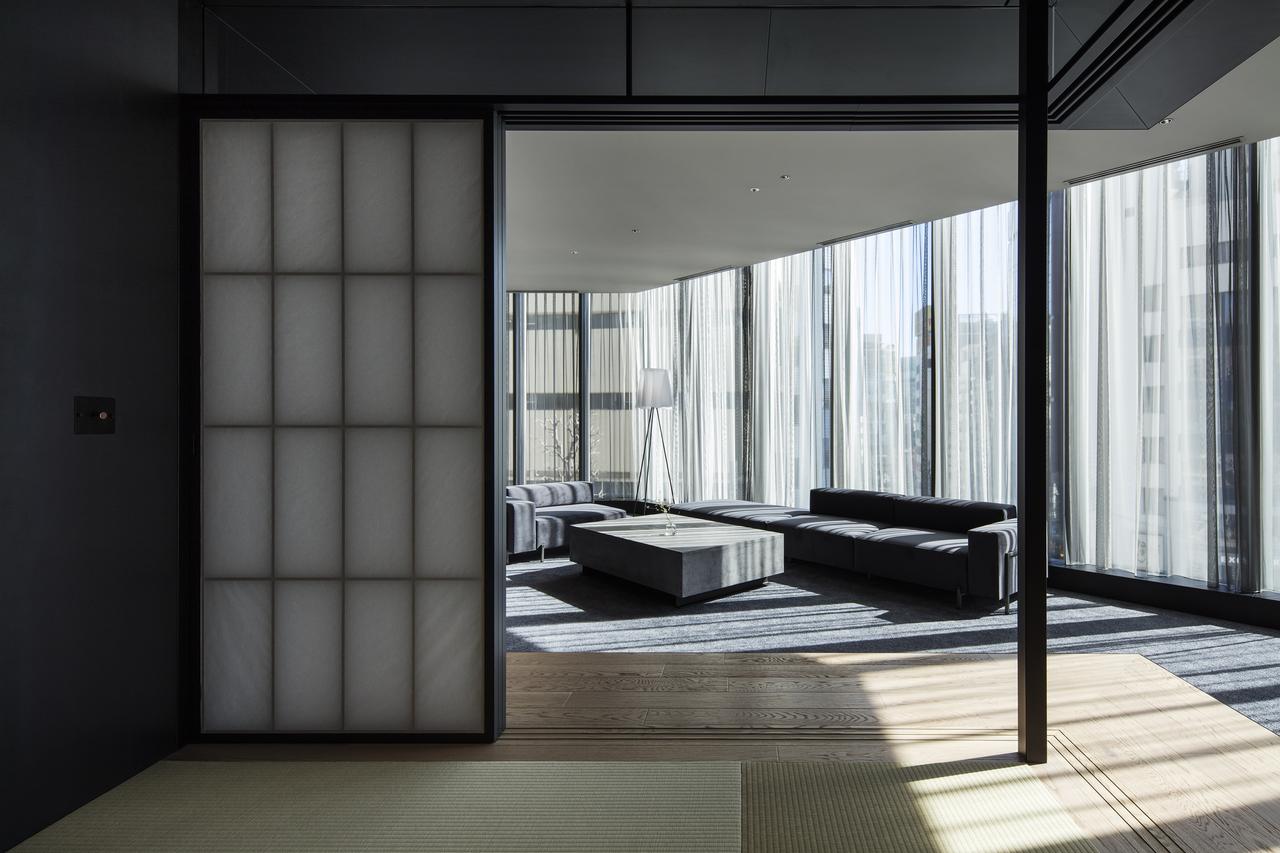 Image credits: Booking.com
Look out for the platform beds and glass-walled bathrooms – a real treat for fellow industrial-design fans.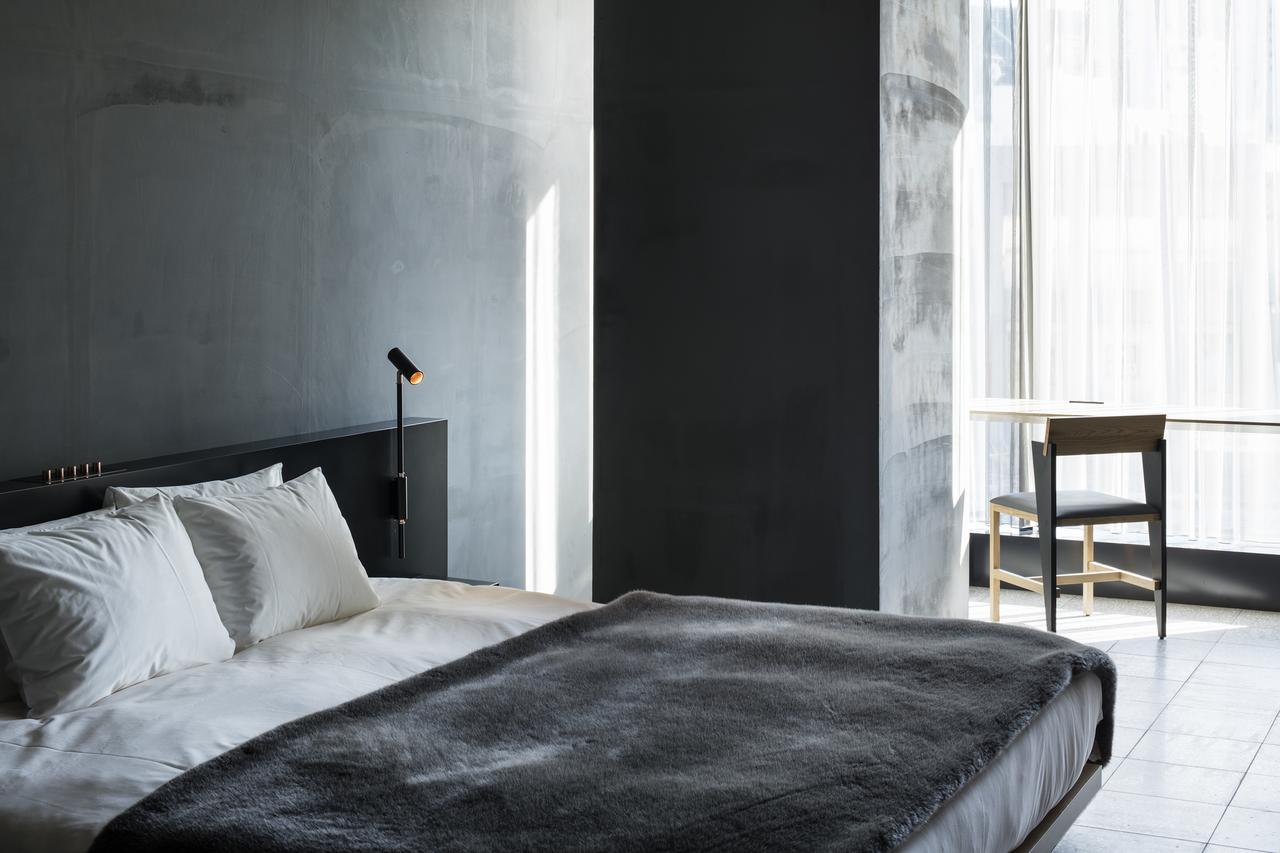 Image credits: Booking.com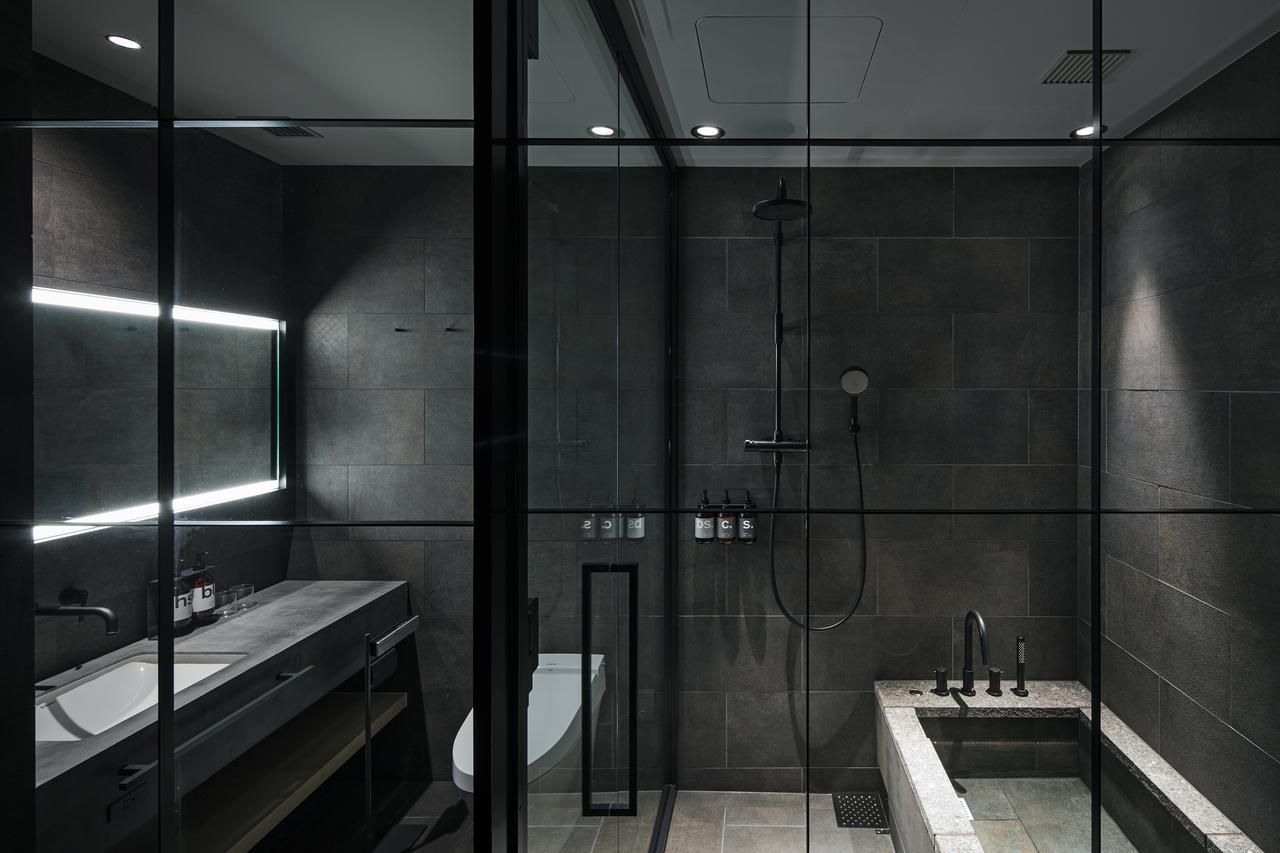 Image credits: Booking.com
Hotel Koe is actually housed in a refurbished former shopping centre. There's a fashion and lifestyle concept store, Koe Shibuya, on the second floor, and a French restaurant/bakery on the first.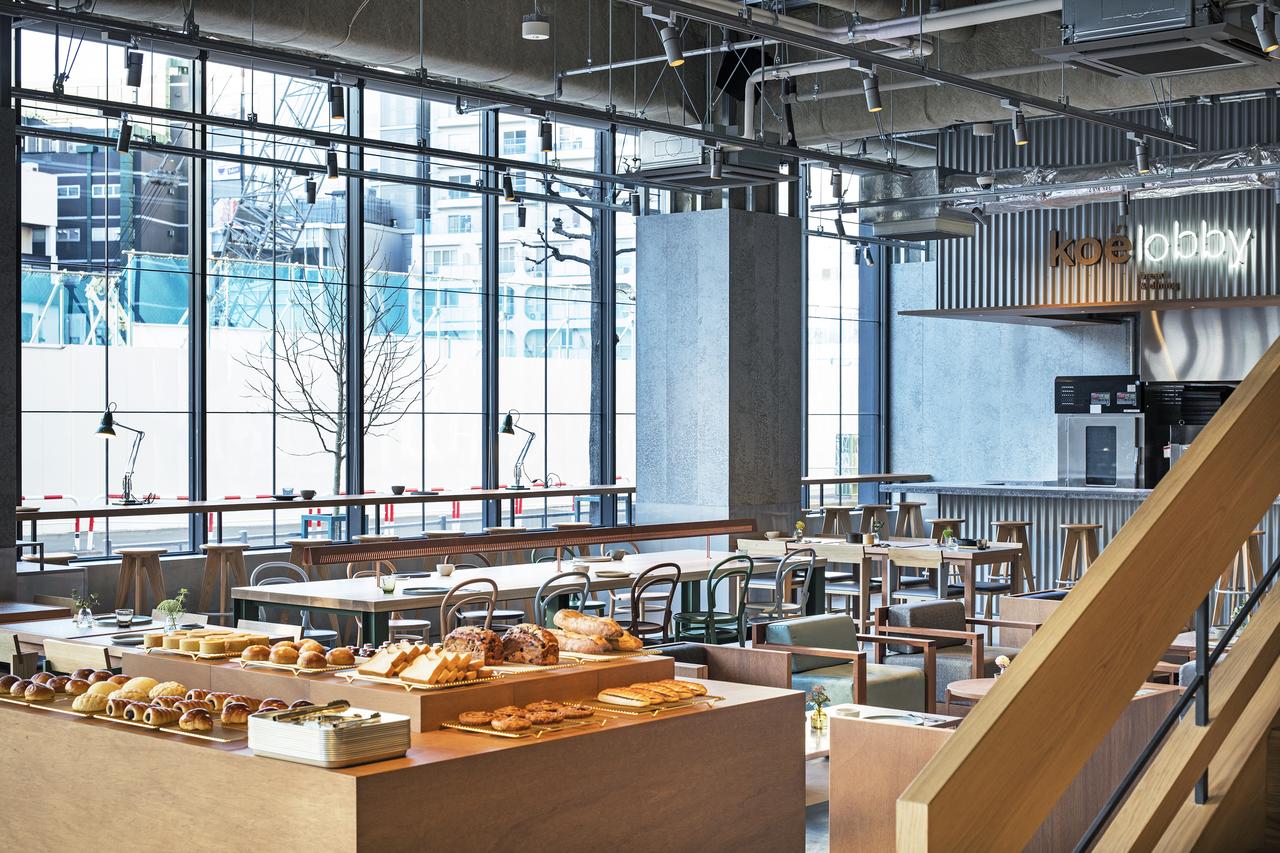 Image credits: Booking.com
The reception desk transforms into a DJ booth on weekends, and you'll see guest DJs spinning here regularly.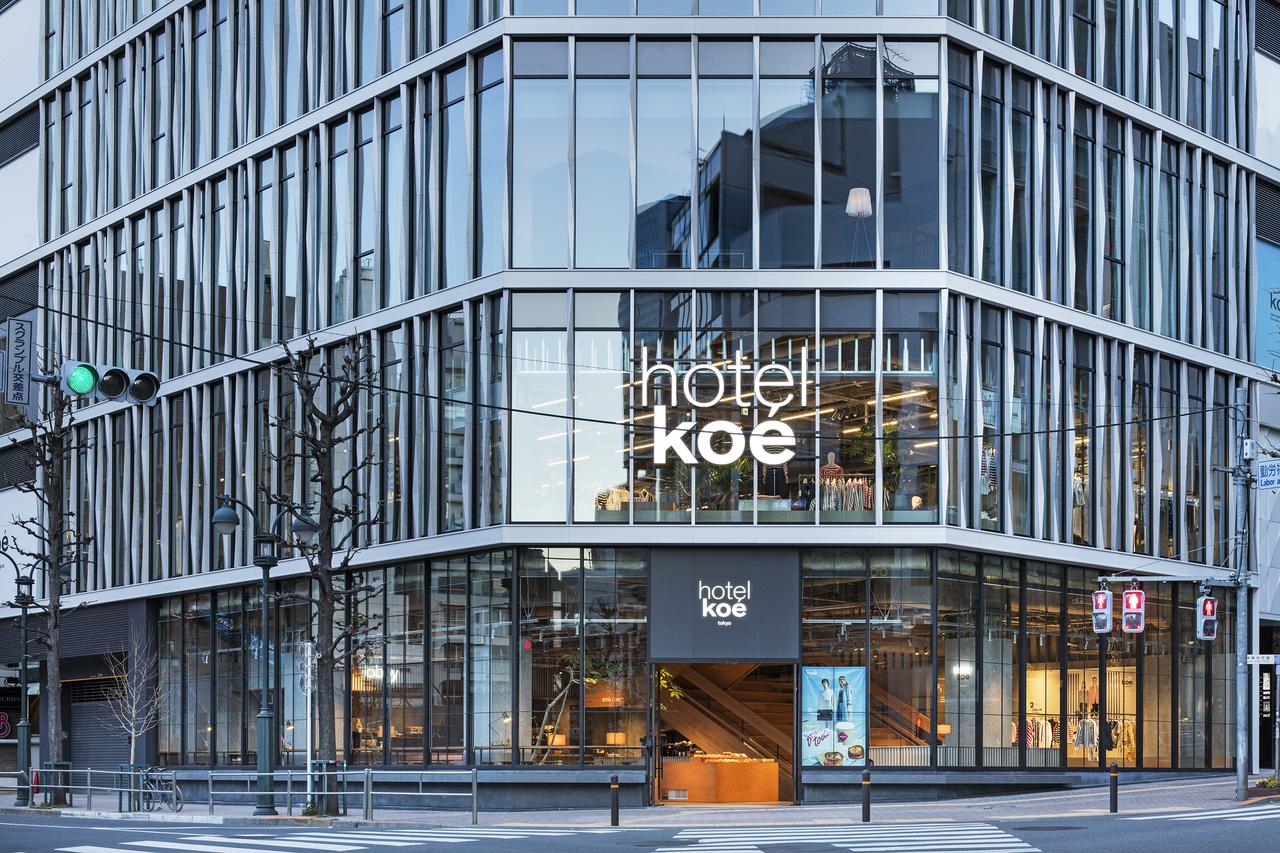 Image credits: Booking.com
Rates: From USD230/night
Address: 3-7 Udagawacho, Shibuya, Tokyo 150-0042
Website
---
6. Claska
---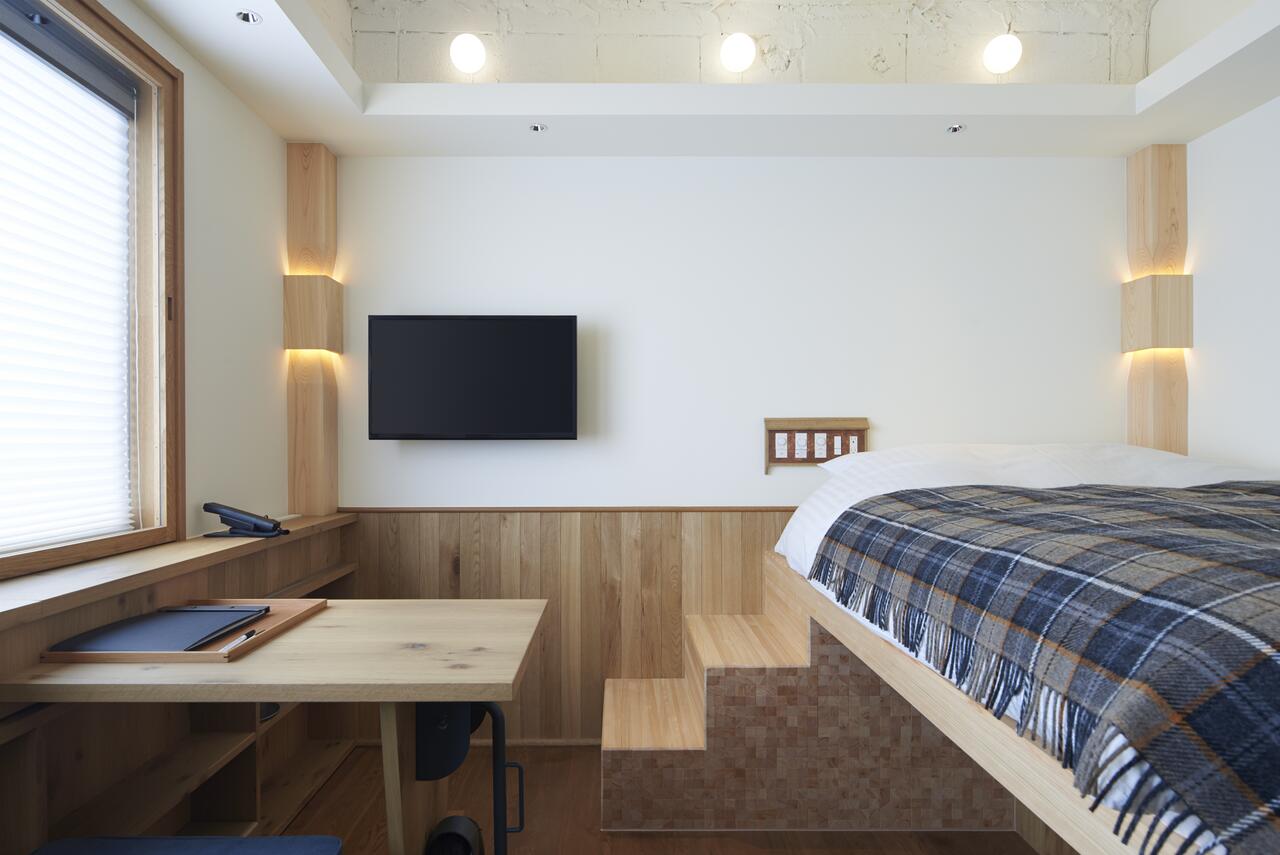 Image credits: Booking.com
Claska is a hip boutique hotel with only 20 rooms, categorised into 4 styles – Modern, Tatami, Contemporary, and Story. 
Claska originally began as a project to renovate an old and nondescript hotel, and has since expanded to include an event space and gallery. The lifestyle store and gallery, DO, sells curated Japanese crafts, clothing and homeware products. It also plays host to exhibitions and events.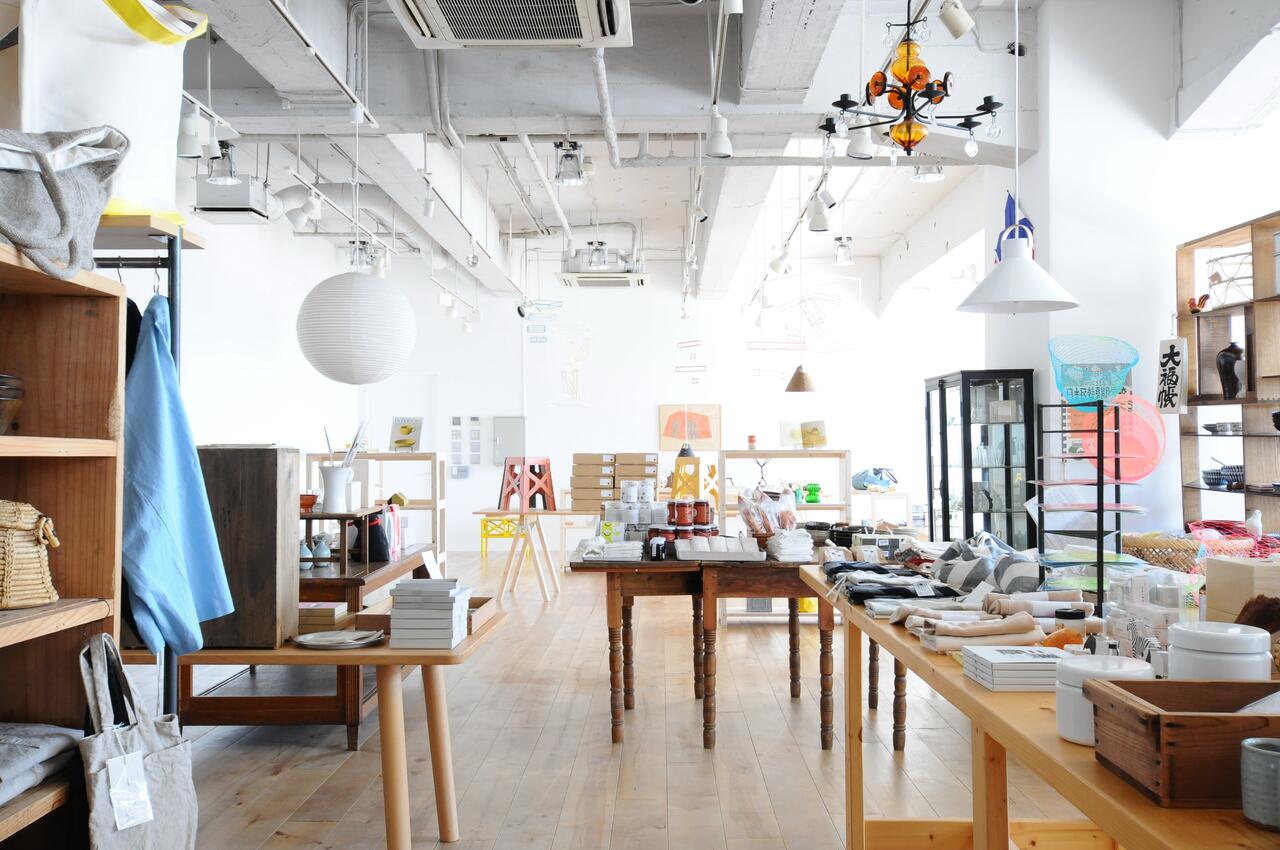 Image credits: Booking.com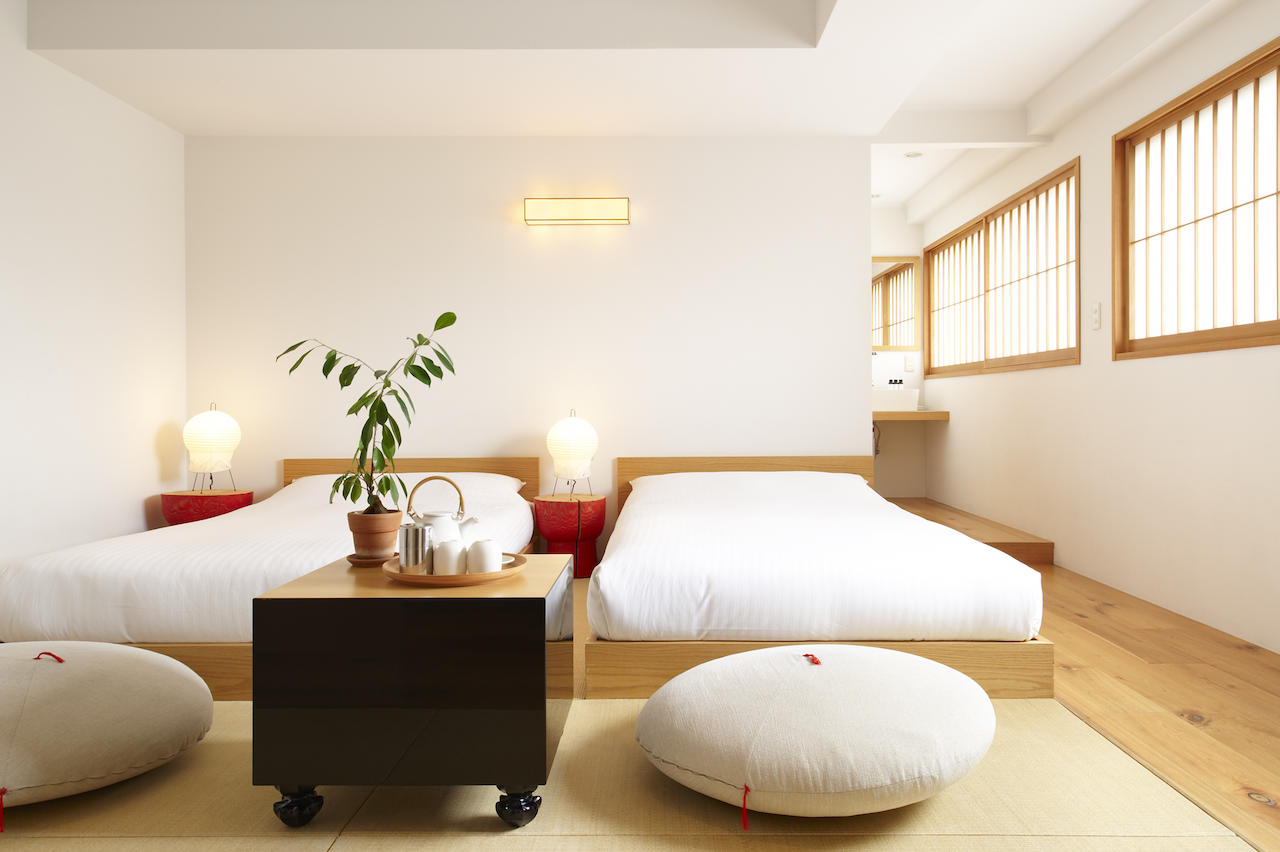 Image credits: Booking.com
While Claska is not located directly within the city centre, it's not far away from the quaint neighbourhood of Nakameguro, known for its indie shops, cool coffee shops and cherry blossoms that bloom in spring.
Rates: From USD160/night
Address: 1-3-18 Chuo-cho Meguro-ku Tokyo, 152-0001 Japan
Telephone: 03-3719-8121
Website
---
7. Mimaru Tokyo Ueno North
---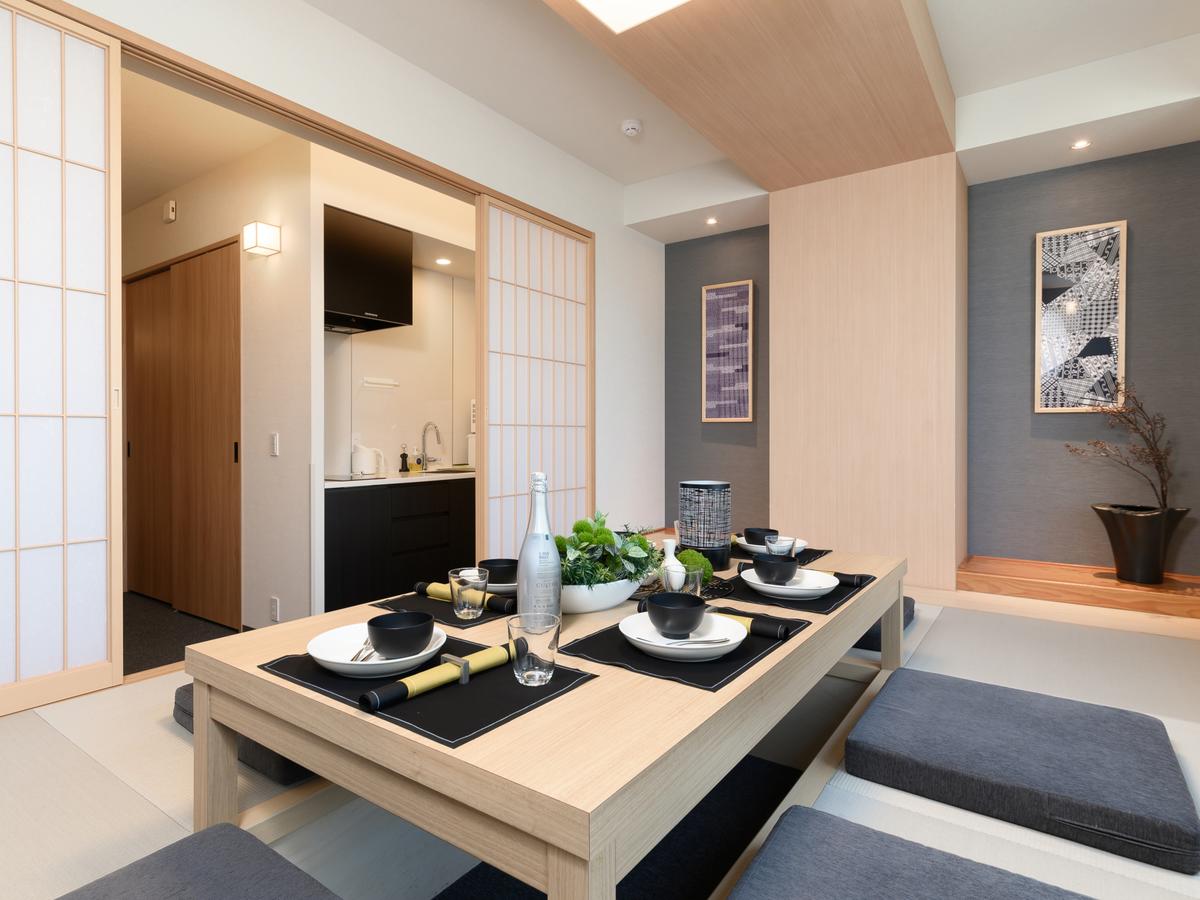 Image credits: Booking.com
Mimaru Tokyo Ueno North offers the best of both worlds – Scandinavian-style and traditional Japanese design. The Japanese-style rooms have proper Western-style beds, but a ryokan-like dining area.
It's a family-oriented 'apartment' hotel, with each room accommodating a minimum of four people. Rooms also feature a kitchen and microwave, so you can cook meals or heat up takeaways.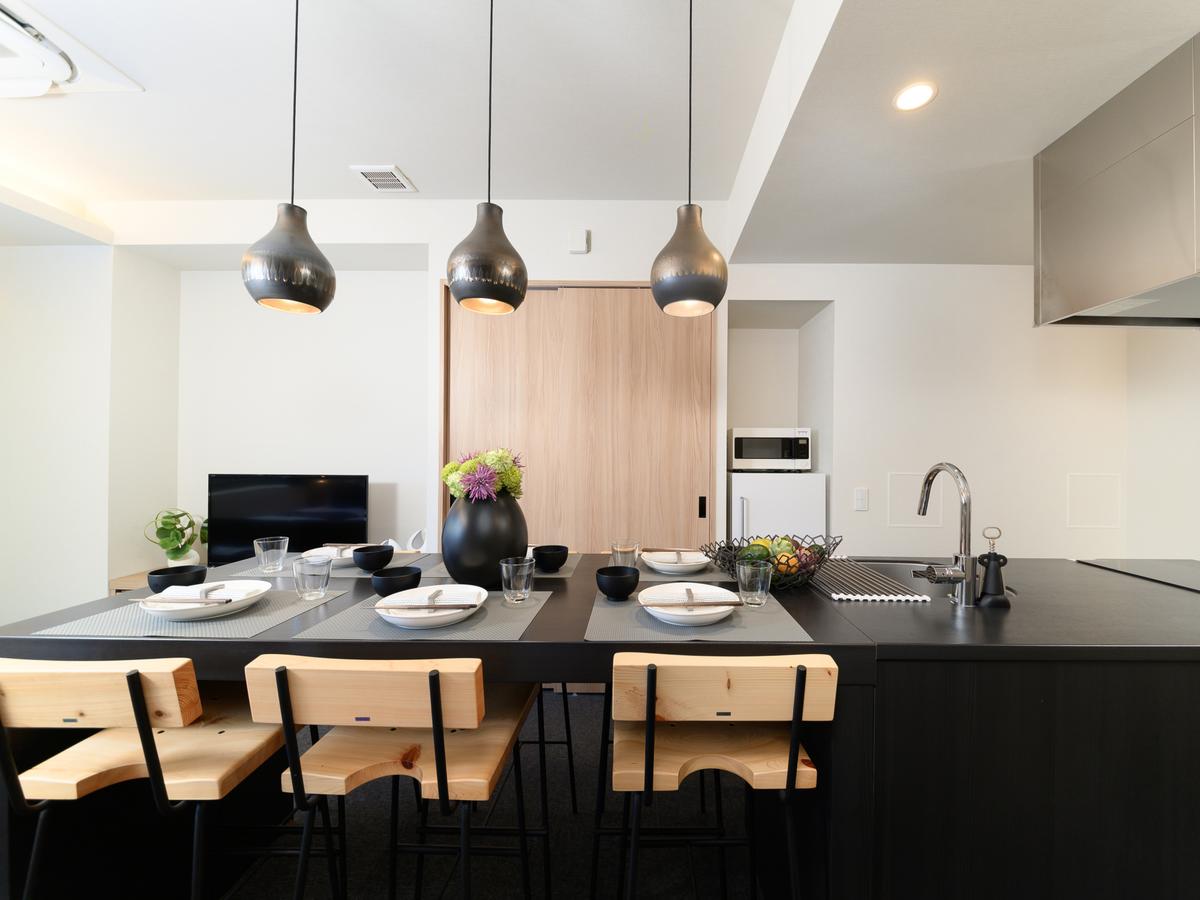 Image credits: Booking.com
Mimaru Tokyo Ueno North belongs to the Mimaru hotel chain, and this particular branch boasts a central location that's close to popular sightseeing spots in the Ueno-Ginza and Asakusa areas.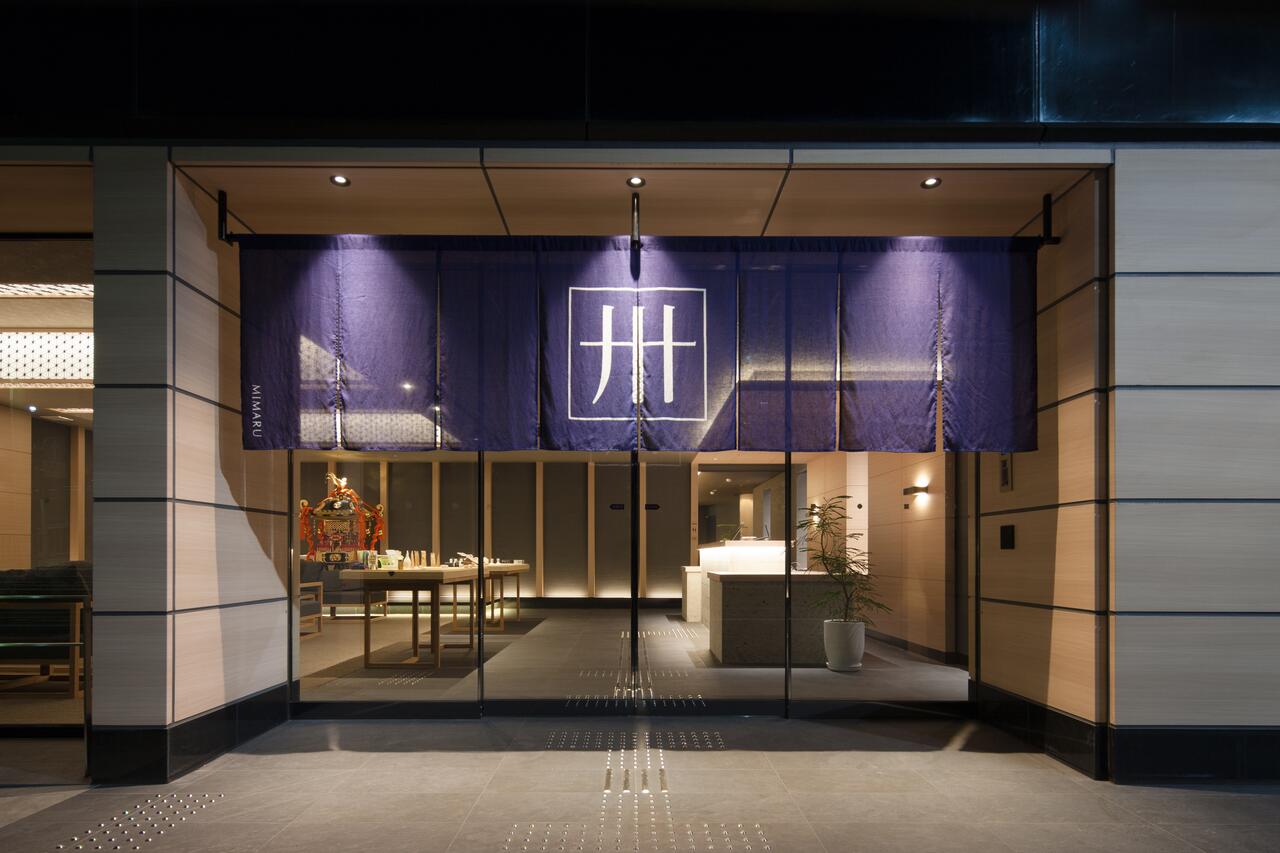 Image credits: Booking.com
Rates: From USD150/night
Address: 7 Chome-14-4 Ueno, Taito City, Tokyo 110-0005, Japan
Telephone: 03-5830-6255
Website
---
8. OMO5 Tokyo Otsuka
---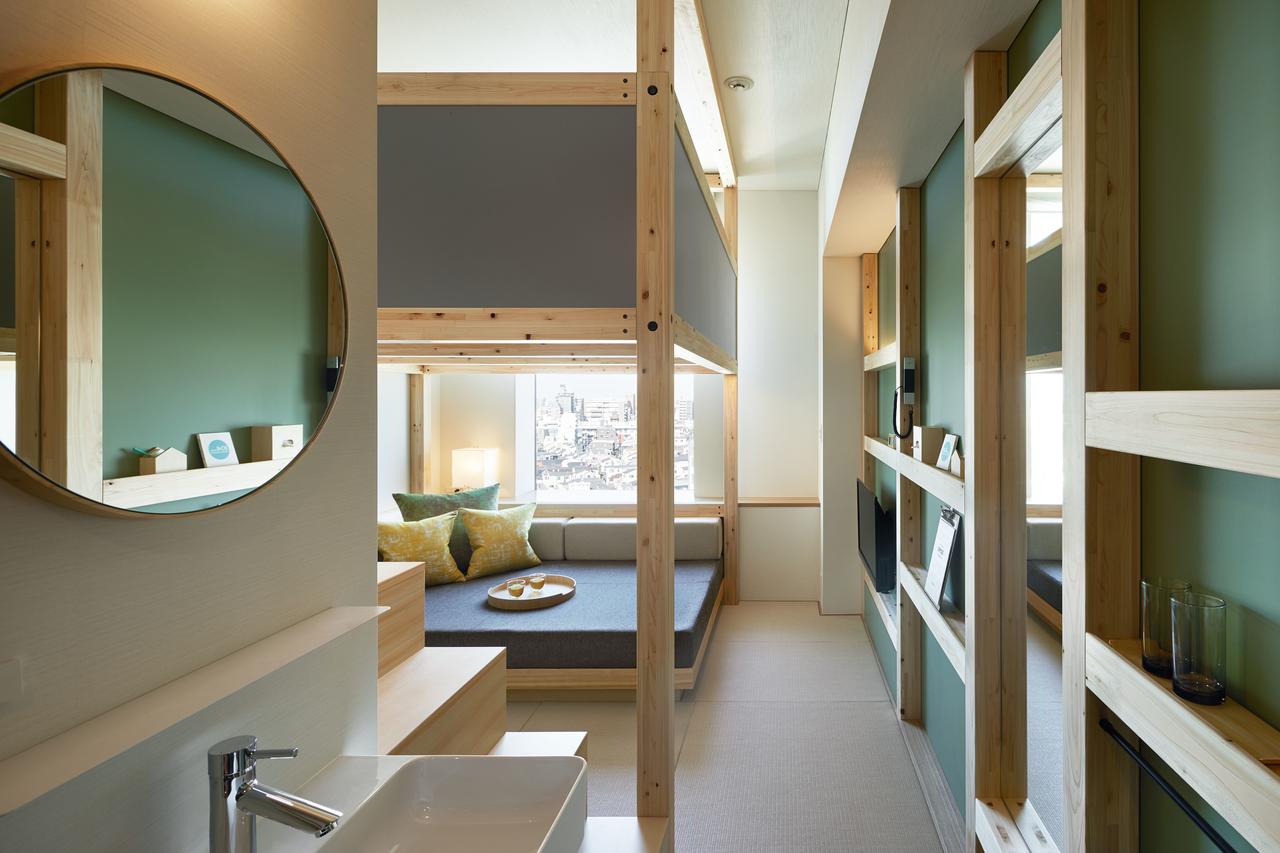 Image credits: Booking.com
At OMO5 Tokyo Otsuka, you'll find simple wooden furniture and clean, Japanese-inspired interior design. Look out for space-saving features, like the multi-functional wall and the 'box staircase' that can store luggage and other items, and enjoy the feeling of authentic tatami mats that line the floor.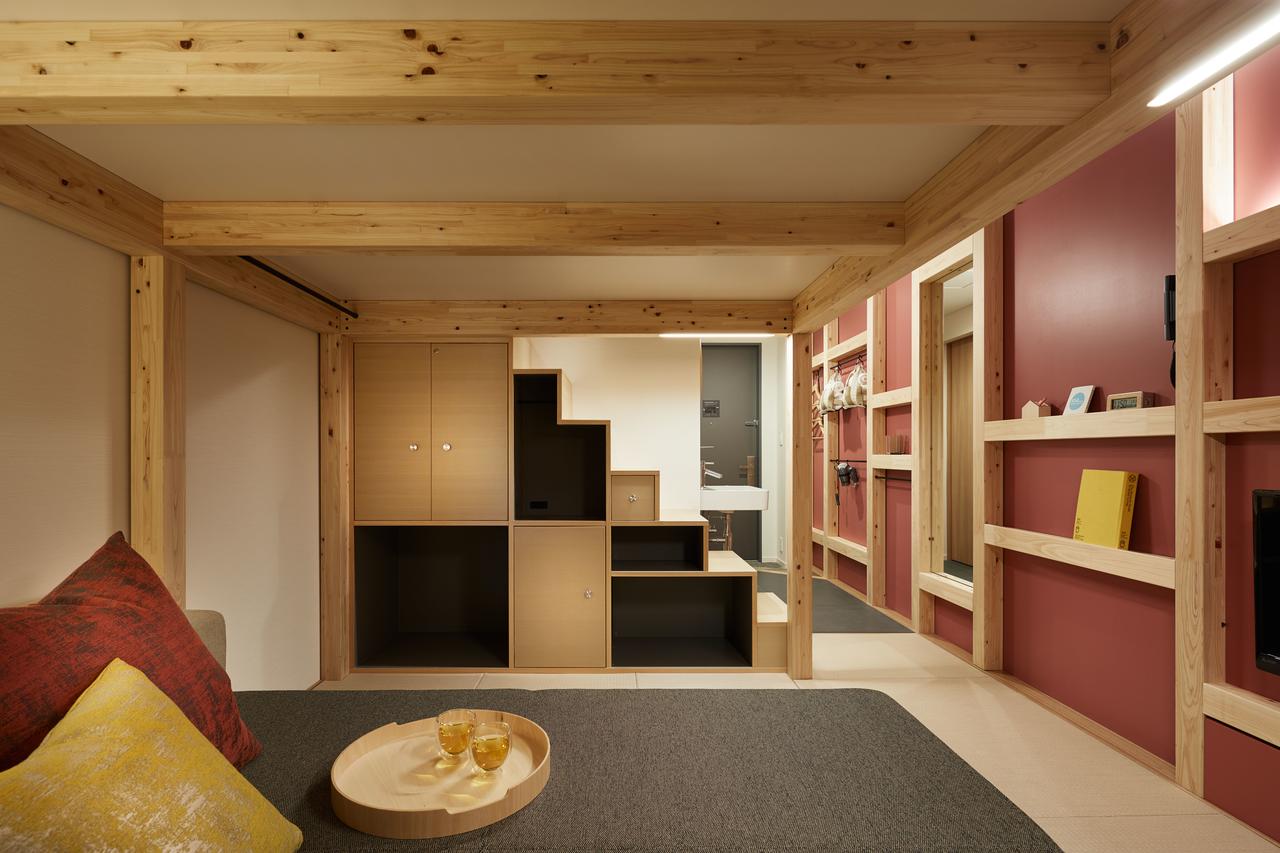 Image credits: Booking.com
Solo travellers and guests with limited mobility can choose the wheelchair-friendly single room. Designed to be barrier-free, the room is also equipped with handrails for guests on wheelchairs.
Do check out the lobby, called the OMO Base, that's decked out with a lounge area, cafe, bar, and a gift shop.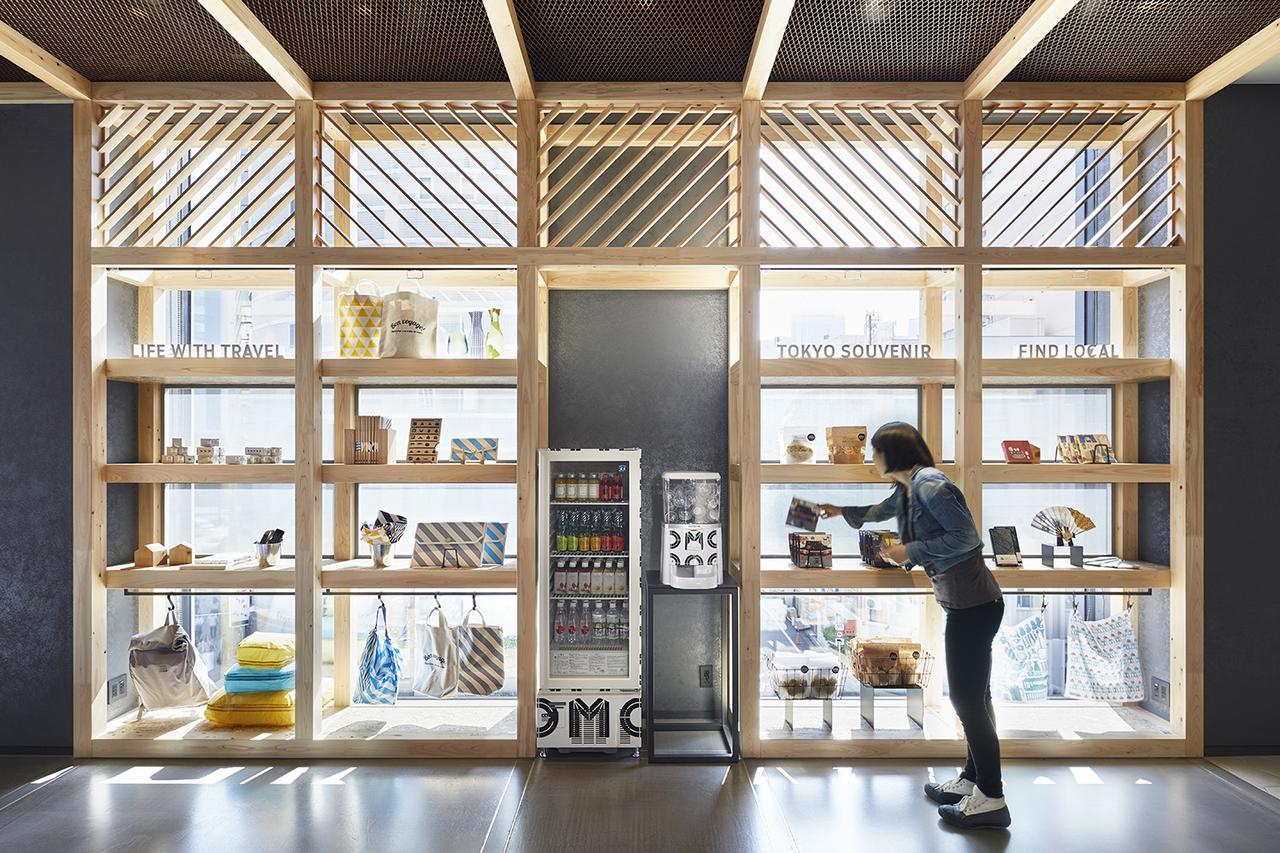 Image credits: Booking.com
OMO5 Tokyo is a short walk from Otsuka Station, which is just 12 minutes away from Shinjuku by train.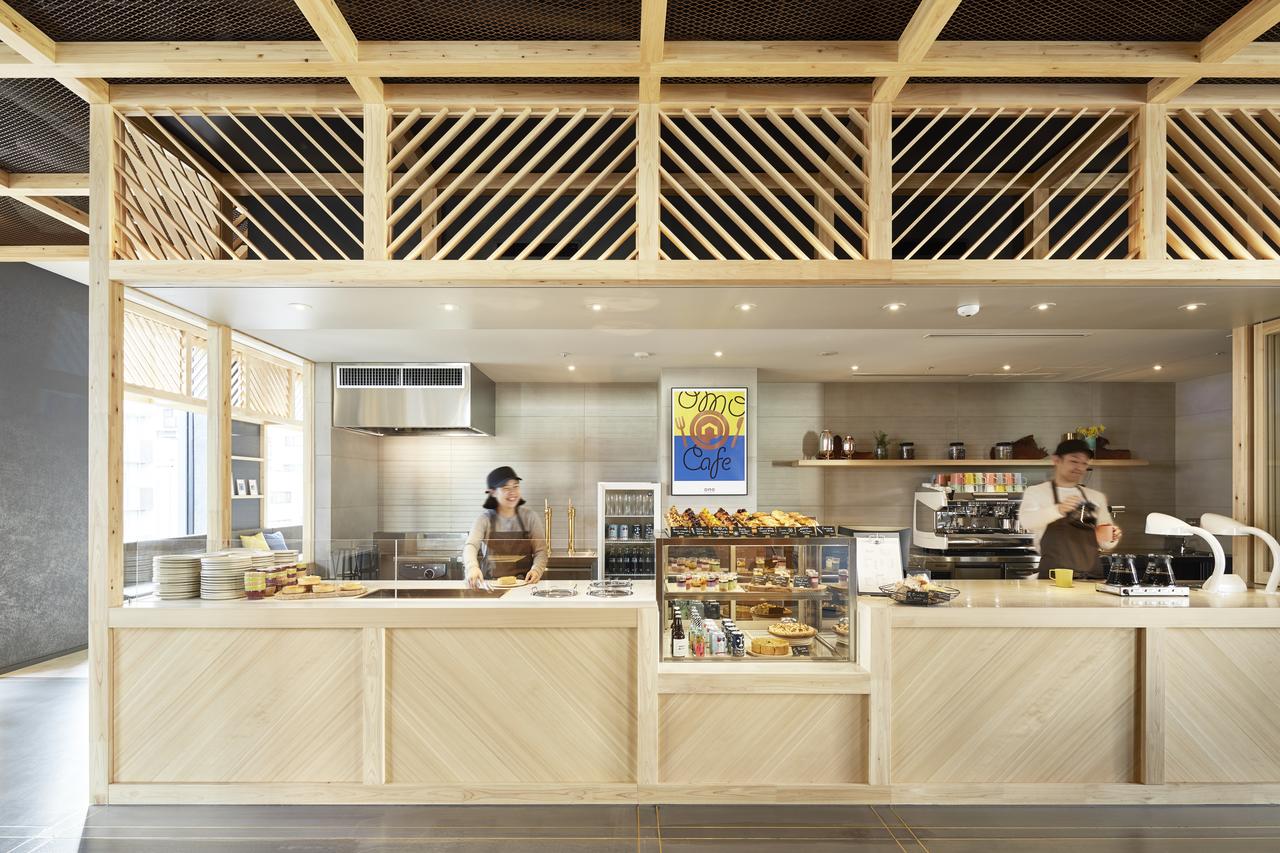 Image credits: Booking.com
Rates: From USD95/night
Address: 2 Chome-26-1 Kitaotsuka, Toshima City, Tokyo 170-0004, Japan
Website
---
Hotels in Tokyo
---
Whether you're a fan of bright and airy Scandinavian-style rooms or an aficionado of the industrial-but-cosy vibe, these hotels will wow both you and your Instagram followers. While you're snapping photos for your IG feed, do also check out their interesting and equally picturesque common areas and restaurants.
For more ideas for your next trip to Tokyo, check out these articles: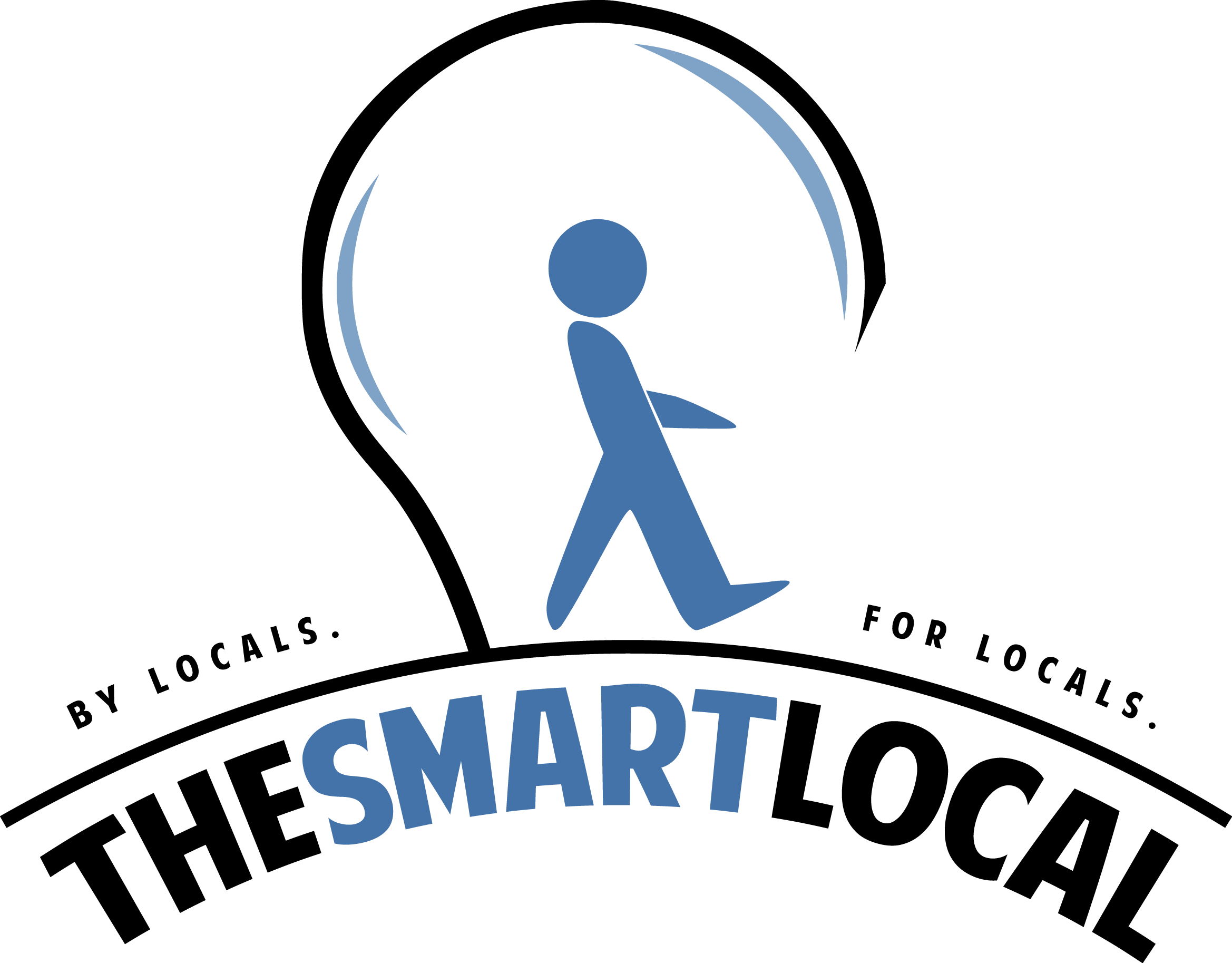 Drop us your email so you won't miss the latest news.