Calbee Hokusai potato chips
---
Japan is known for experimenting with wacky flavours – seasonal and limited edition snacks are launched regularly. Just when you think you've seen it all, potato chips purveyor Calbee surprises everyone by releasing special edition Hokusai-themed potato chips. 
---
Collaboration with Sumida Hokusai Museum
---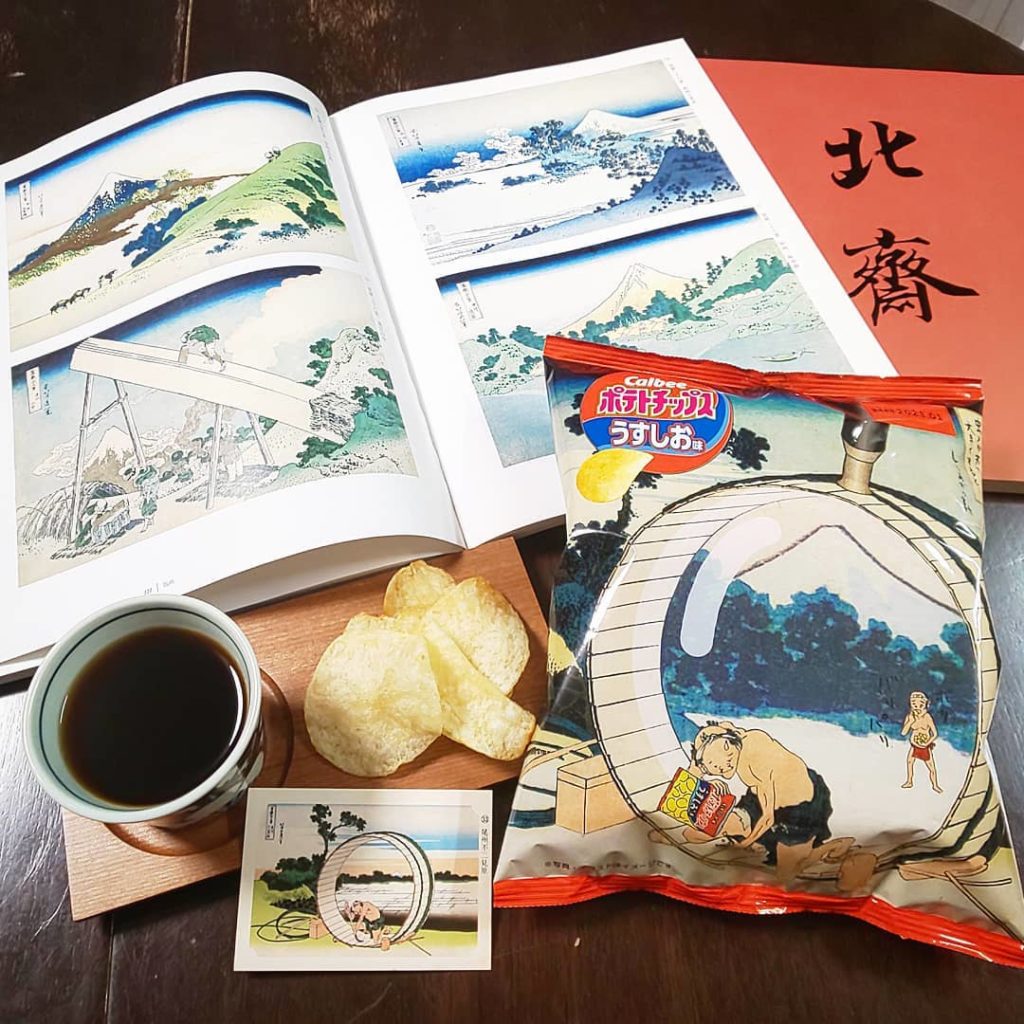 Image credit: @qoomama555 
To commemorate 260 years since the birth of Japanese ukiyo-e (woodblock print) artist Katsushika Hokusai, Calbee has teamed up with Sumida Hokusai Museum in Tokyo to release a collection of new packaging that pays homage to the renowned artist.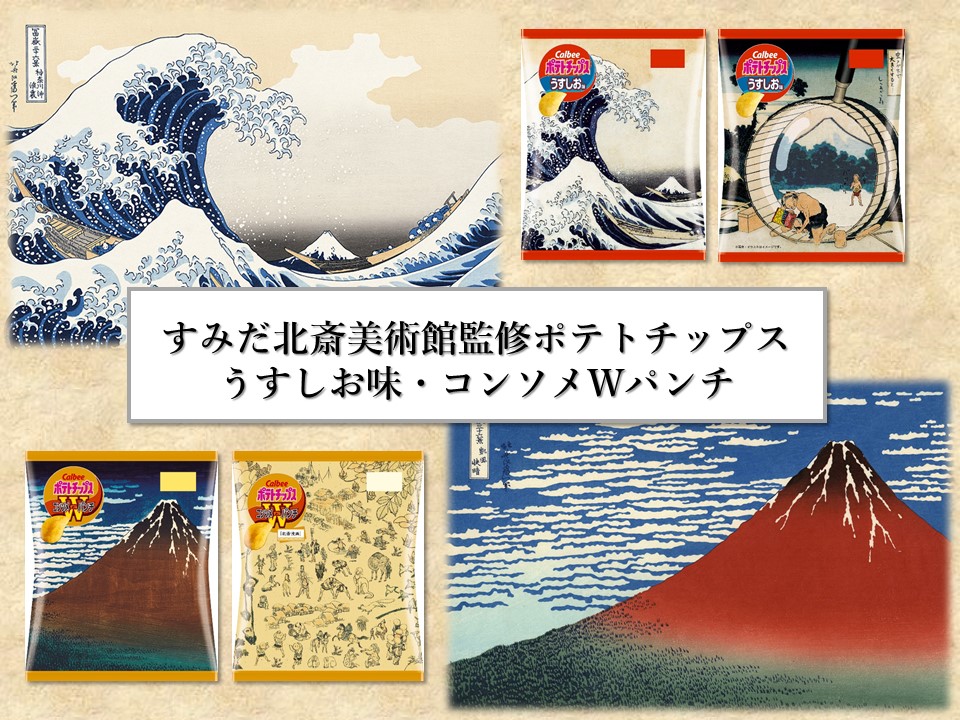 Image credit: @calbee_71st
Fans of Hokusai can now snack on a moreish treat whilst admiring the splendor of his work. The 4 prints selected for this collection were curated from more than 1,800 works held at the museum. And of course, Hokusai's most recognisable print, The Great Wave Off Kanagawa, is included in the line-up. 
---
4 designs and 2 flavours available
---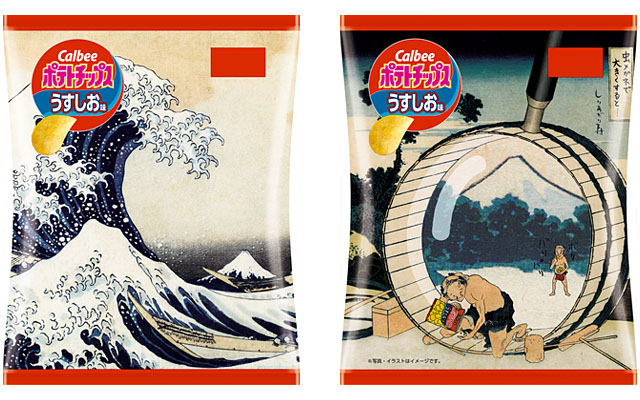 The Great Wave Off Kanagawa (left) and pastiche of Fuji View Field In Owari Province (right) from Thirty-six Views Of Mount Fuji 
Image credit: Calbee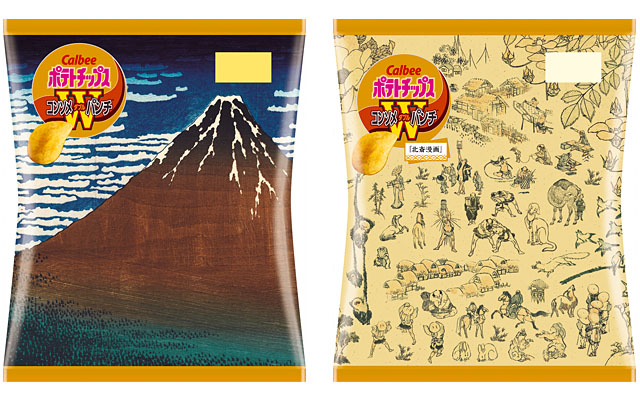 Fine Wind, Clear Morning from Thirty-six Views Of Mount Fuji (left) and Hokusai Manga (right)
Image credit: Calbee 
Two flavours of potato chips are available – the standard usushio (lightly salted) and umami-filled consomme punch – with two designs per flavour. The 65g pack retails at ¥260 (~USD2.46) each – a reasonable price to pay for the work of one of Japan's most revered artists.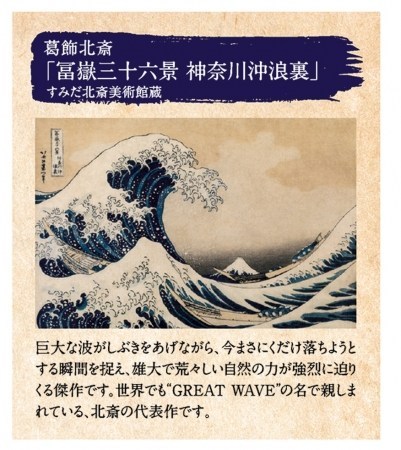 Image credit: PR Times
Flip to the back and you'll find not just the ingredient label, but also the original ukiyo-e print. A short explanation of the featured print is also included for you to better appreciate this work of art.  
---
Hokusai continues to influence Japanese society
---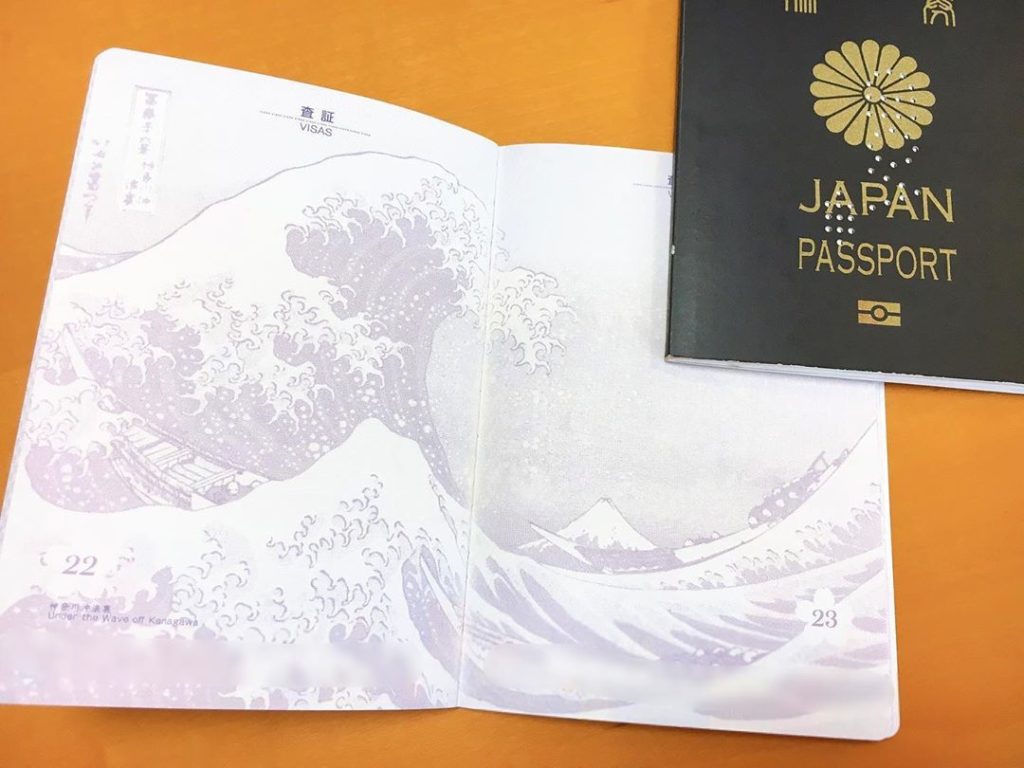 Image credit: @ruirui.27
Hokusai's works have not only become synonymous with the idea of Japanese art internationally but also continue to impact Japanese society today.
In particular, his most fabled work The Great Wave Of Kanagawa – a woodblock print that depicts a magnificent wave with Mount Fuji in the background – is so iconic that it's printed on the pages of Japanese passports.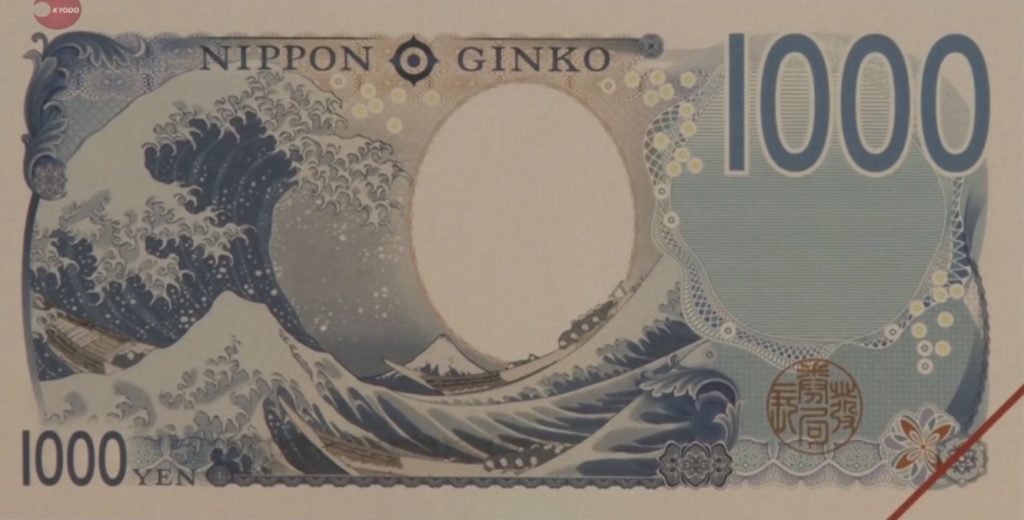 Newly designed ¥1,000 notes
Image adapted from: KyodoNews
New Japanese banknotes which will be put in circulation in 2024 will also feature the dramatic print – expect to see the iconic wave printed on the reverse side of the new ¥1,000 bill.
---
Get your hands on these Calbee Hokusai potato chips
---
Calbee Hokusai potato chips will be available at all convenience stores in Japan till September. Sugoi Mart carries them as well, but due to the ongoing pandemic, international shipping has been temporarily affected. Do check out the list of countries affected here. Alternatively, you can use Airfrov or visit your local Japanese mart to see if they carry them. 
For more Japan related content, check out these: 
Cover image adapted from: @calbee_jp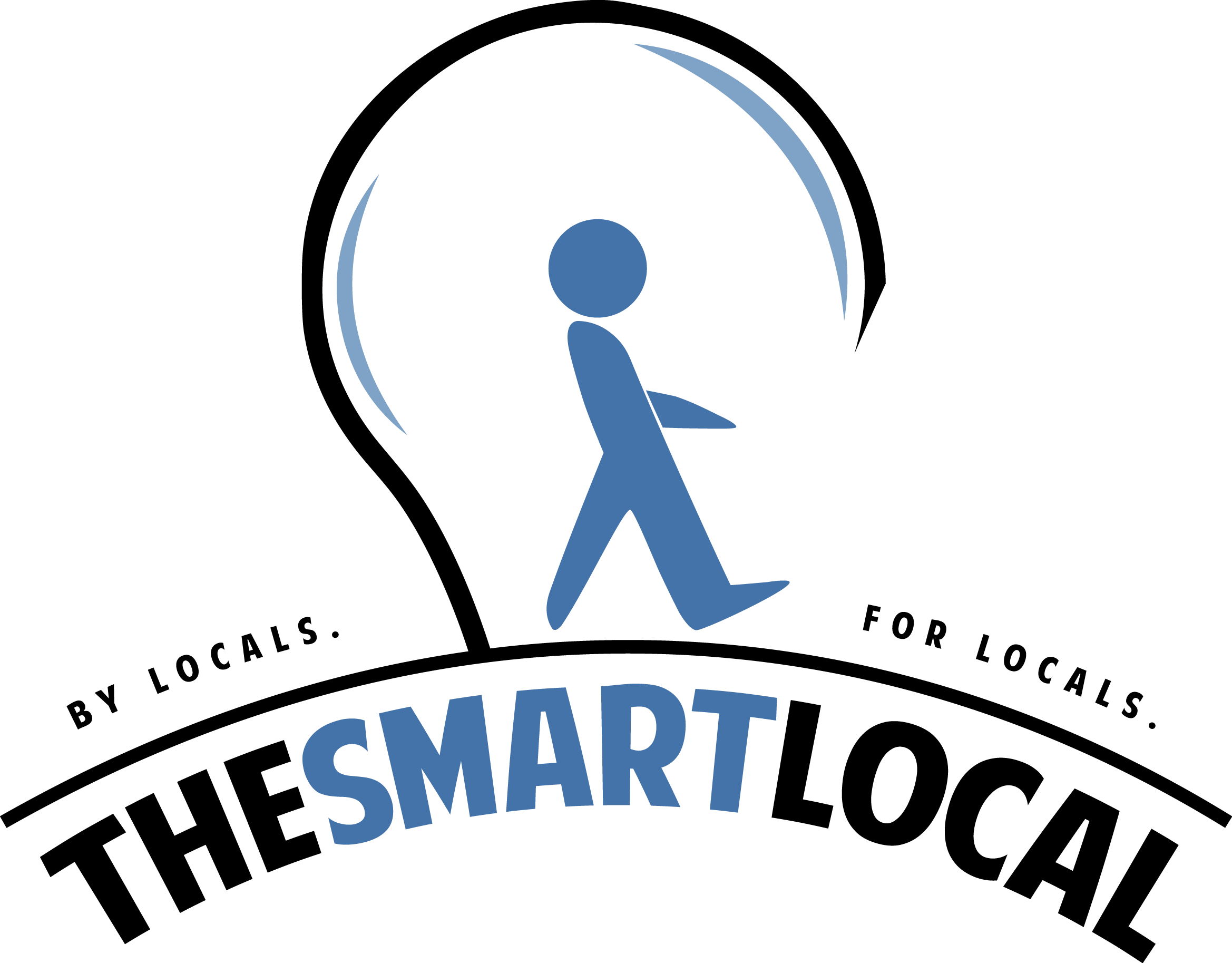 Drop us your email so you won't miss the latest news.