Amagami Ham Ham by Yukai Engineering
---
Yukai Engineering, a robotics company that develops lifestyle and healthcare products, released Amagami Ham Ham, an innovative comfort robot. Literally translated to "sweet nibbles", Amagami Ham Ham comes in the form of a pet cat or dog that gently noms on your finger. 
---
Concept behind Amagami Ham Ham
---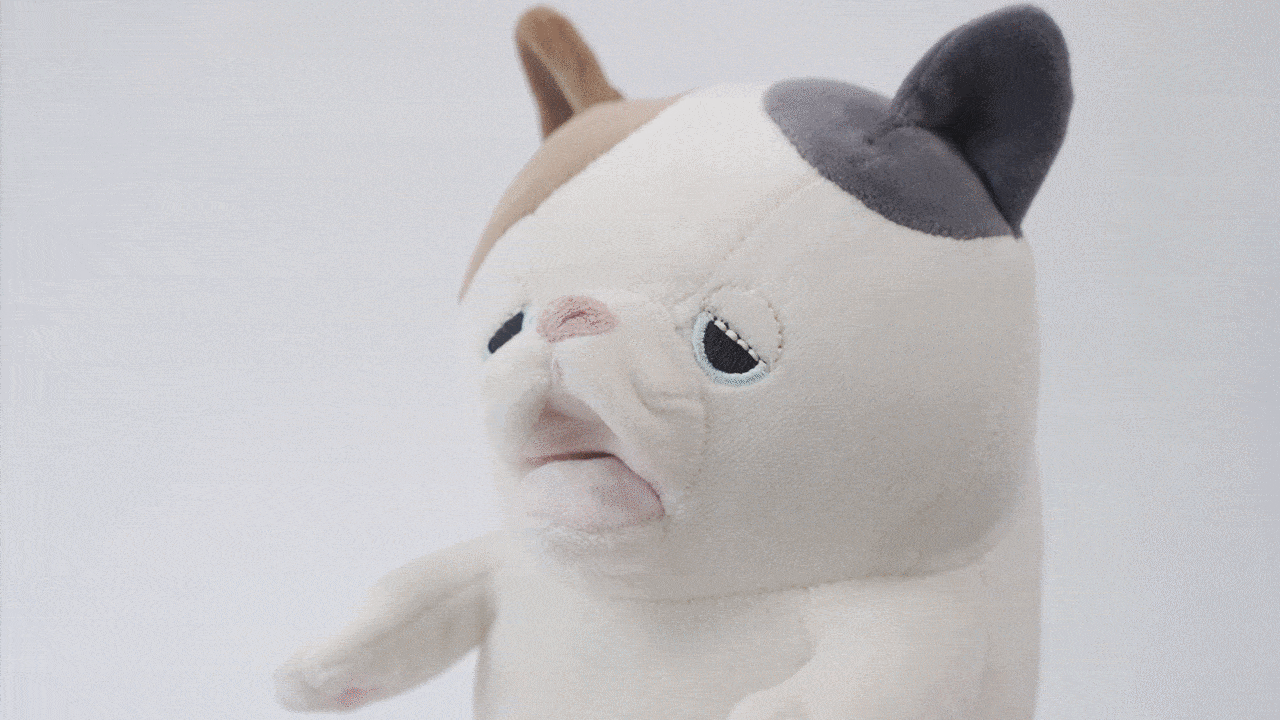 Image credit: Yukai Engineering Inc.
Amigami Ham Ham was inspired by the desire to enjoy pet and baby play-bites over and over again, without feeling obligated to correct such behaviour.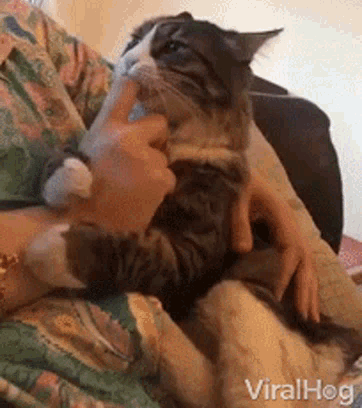 Video adapted from: ViralHog
If you've ever had a pet gently nibble your finger, this display of affection wouldn't be new to you.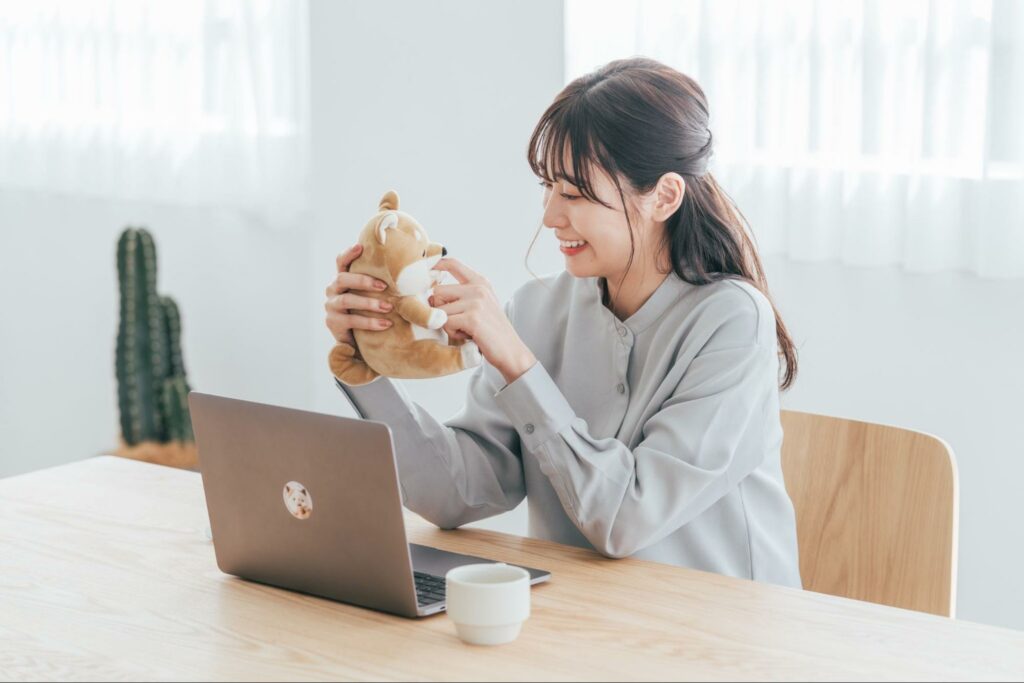 Image credit: Yukai Engineering Inc.
In the words of Masahiro Shiomi, an expert in the field of Human Robot Interaction, "play-biting is a method to convey various emotions without words."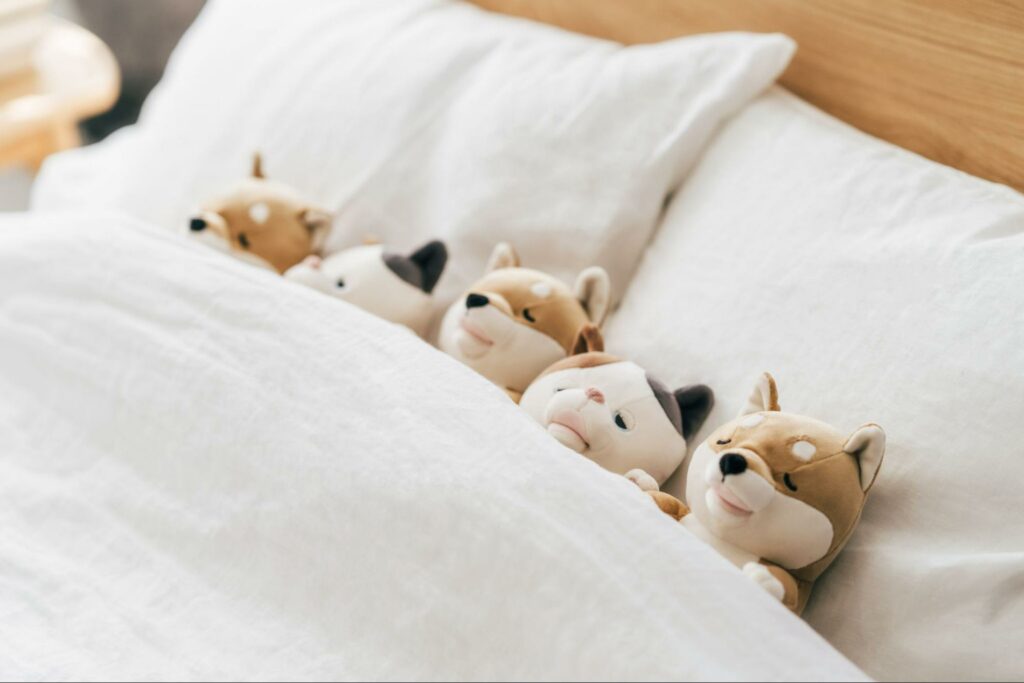 Image credit: Yukai Engineering Inc.
These robots mimic the sensation of gentle biting to reduce stress, bring comfort, and provide healing. No matter where you are, a little nibble on the finger will transport you back to the cushiony embrace of your bed and in the company of your furry friend.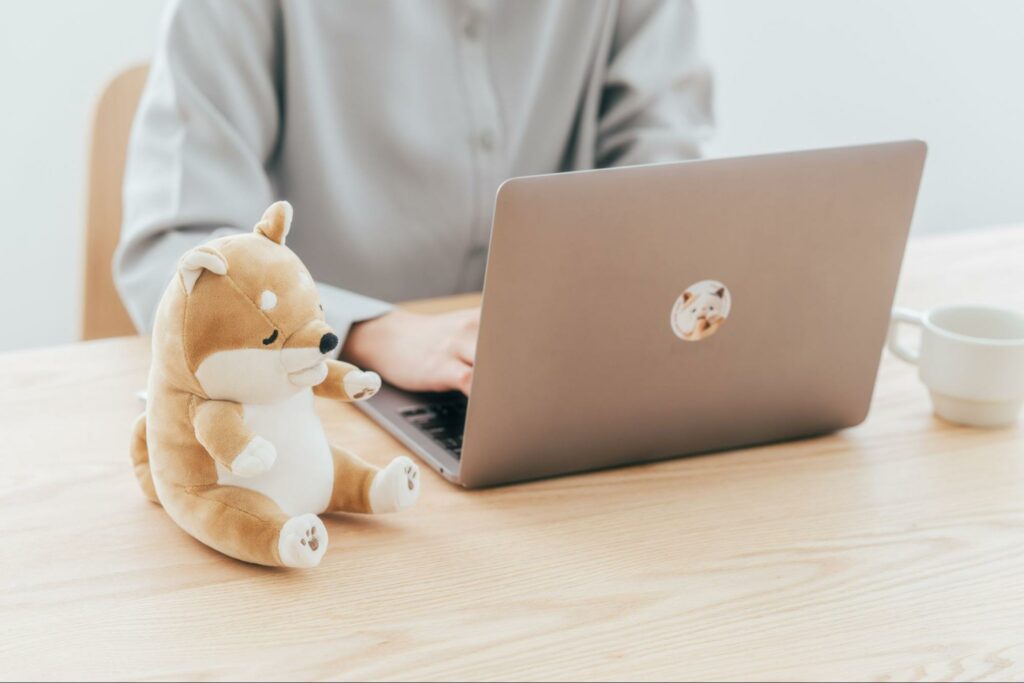 Image credit: Yukai Engineering Inc.
As much as we'd love to be with our pets 24/7, we can't possibly bring them everywhere we go. Amagami Ham Ham is the perfect solution to this conundrum as it's small enough to fit in your bag when you head out for work or leisure. 
---
Various fluffy designs for different comfy needs 
---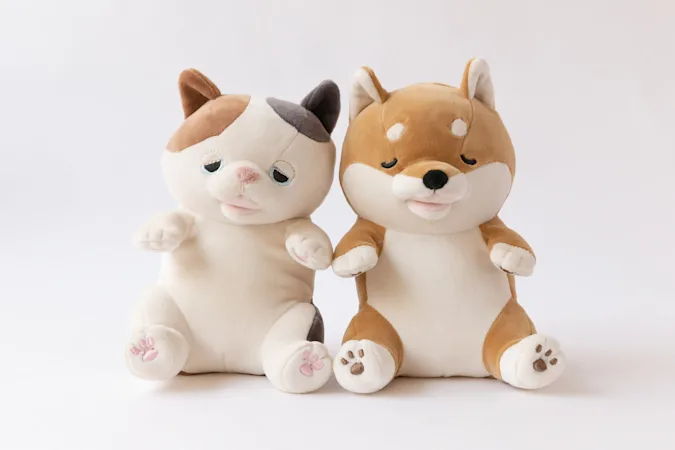 Image credit: Yukai Engineering Inc.
Amagami Ham Ham comes in two designs: calico cat Yuzu and shiba inu Kotaro.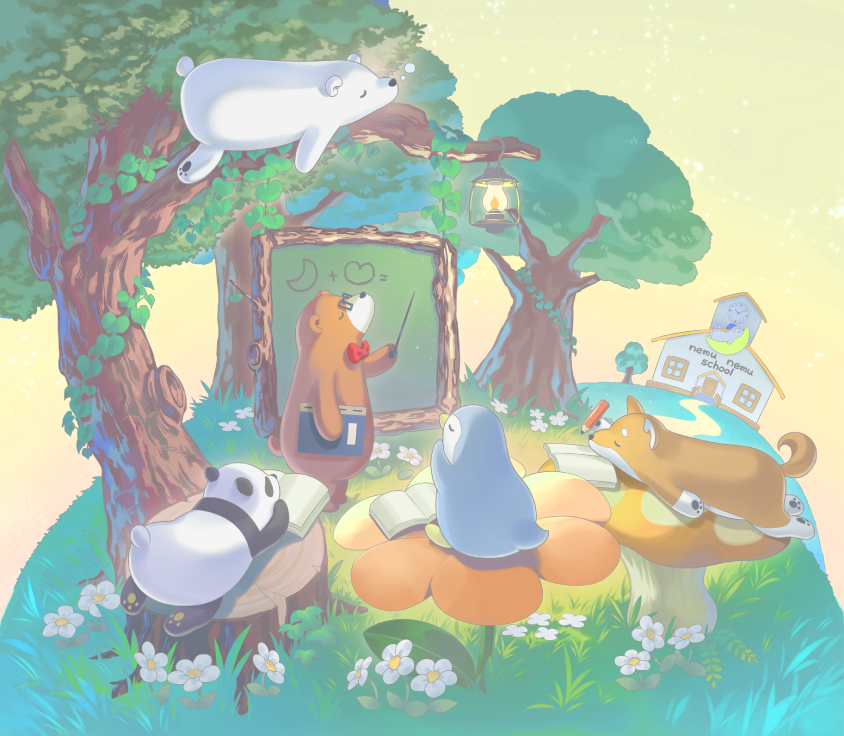 Image credit: LIV HEART CORPORATION JAPAN
These designs were inspired by Liv Heart Corporation's Nemu Nemu stuffed animal series, which features animals comfortably sleeping on their belly.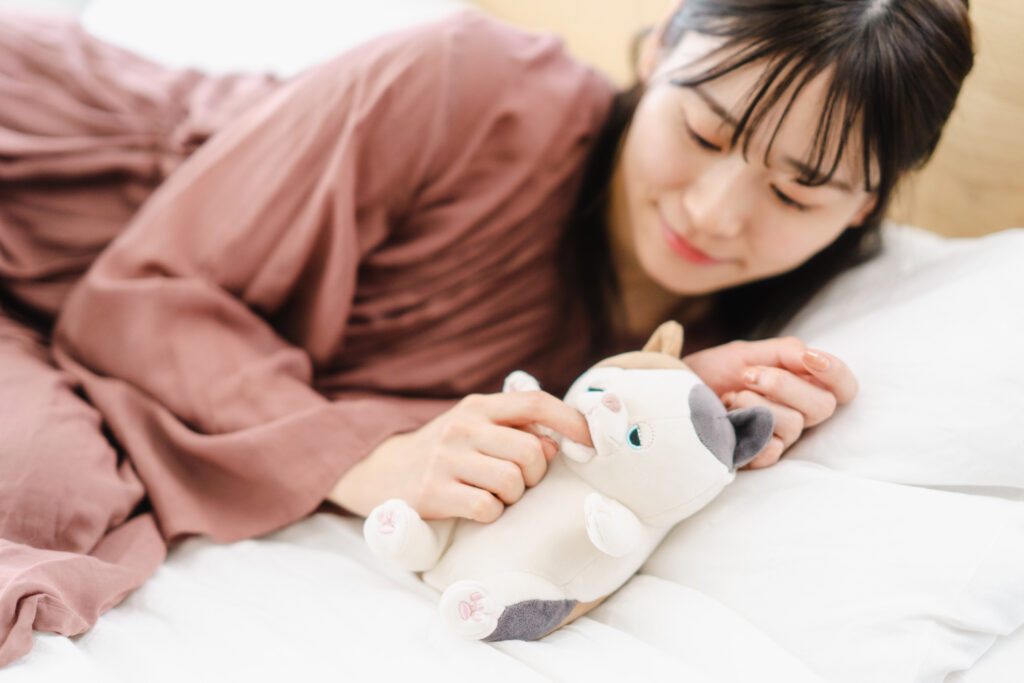 Image credit: Yukai Engineering Inc.
Yuzu and Kotaro's in-built "hamgorithm" picks one of over 20 nibbling patterns, including Massaging Ham, Tasting Ham, and Suction Ham. Expect a different relaxing experience each time Amagami Ham Ham play-bites you. 
You can see Yuzu and Kotaru in action in Yukai Engineering's official promotional video. 
Video credit: Yukai Engineering Inc. 
---
Other innovations by Yukai Engineering
---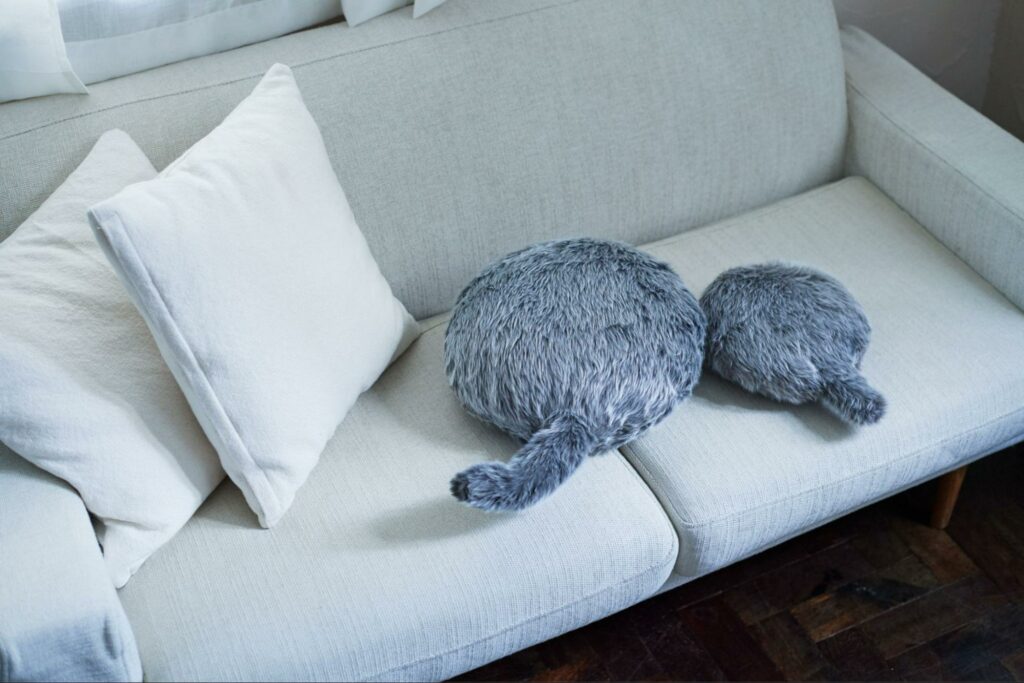 Fluffy cat cushions that talk through their tails.
Image credit: Yukai Engineering Inc.
Amagami Ham Ham was unofficially coined the weirdest gadget at the 2022 Consumer Electronic Show, a technology trade show that's held annually in the US. 
In fact, this is not their first animal-themed robot to have garnered attention. Yukai Engineering previously made the news with Qooboo, a huggable cat cushion that wags its tail in response when stroked or spoken to.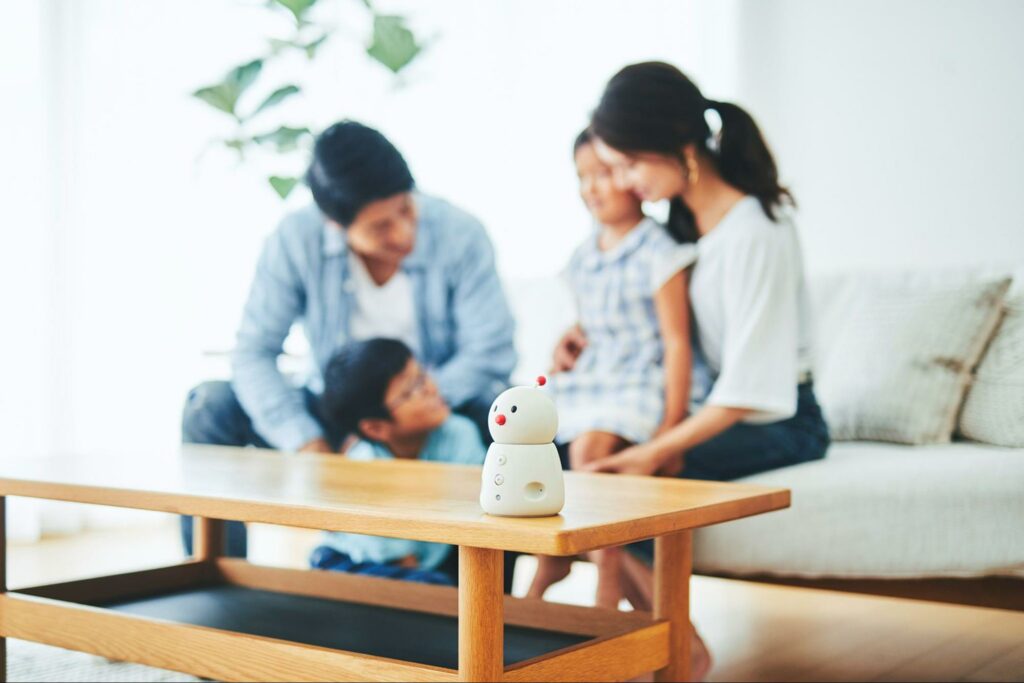 BOCCO emo, your friendly emotional thermometer.
Image credit: Yukai Engineering Inc.
Seeking to bring joy to life with their innovations, Yukai Engineering's products kawaii-fy robots that aid personal well-being. BOCCO emo is a communication robot that monitors family members' emotions and helps loved ones stay connected emotionally. 
---
Getting your own Amagami Ham Ham
---
Yukai Engineering doesn't offer international shipping at the moment. But if you'd like to get your hands on these, consider engaging a parcel-forwarding service or signing up for their newsletter for updates on overseas sales.
Also check out:
---
Cover image adapted from: Yukai Engineering Inc., Yukai Engineering Inc. and Yukai Engineering Inc.
Get more stories like this!
Drop us your email so you won't miss the latest news.