Adachi Museum of Art in Shimane
---
With over thousands of museums in the country, Japan's thriving art scene is a source of excitement for art lovers who love spending their afternoons quietly perusing art. Among them, the Adachi Museum of Art in Yasugi, Shimane Prefecture, is especially not to be missed.    
---
Houses an award-winning garden 
---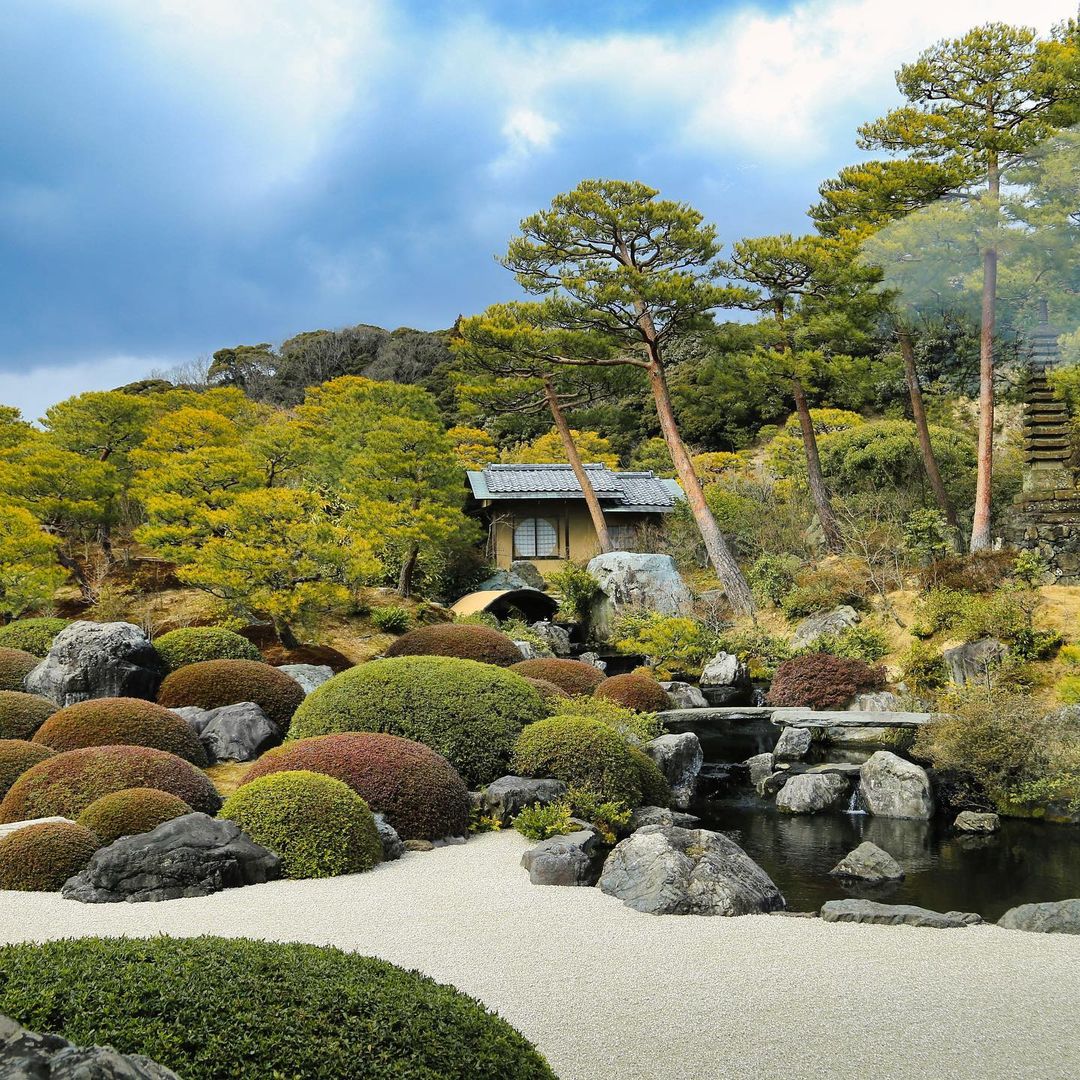 Image credit: @tanyakahirokazu
Home to an immaculate and well-manicured garden, the Adachi Museum of Art is famously known for its exquisite outdoor space. Since 2003, it has consistently ranked 1st on Sukiya Living Magazine: A Journal of Japanese Gardening's Japanese Garden Ranking poll. 

The Pond Garden.
Image credit: @yuki312ymgc
With its long-standing accolades, the garden in the museum is considered to be the best in the country.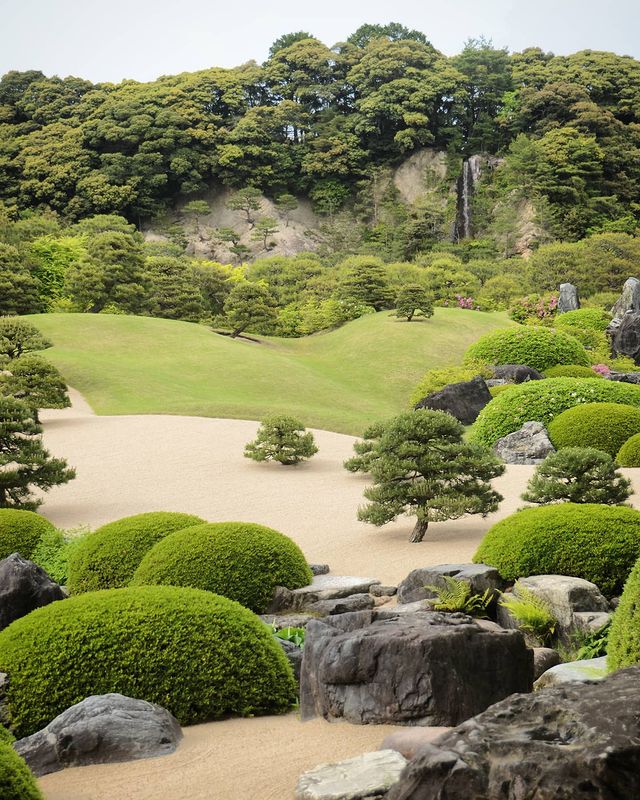 The Kikaku Waterfall can be seen from the museum.
Image credit: @huckleberryfinn111
Spanning 165,000sqm – the equivalent of roughly 30 football fields – the garden is made up of 5 sections in varied themes. 
Ranging from a moss to a dry landscape garden, the outdoor space was a passion project of the late founder, Adachi Zenko, who devoted his life to gardening until his passing in 1990.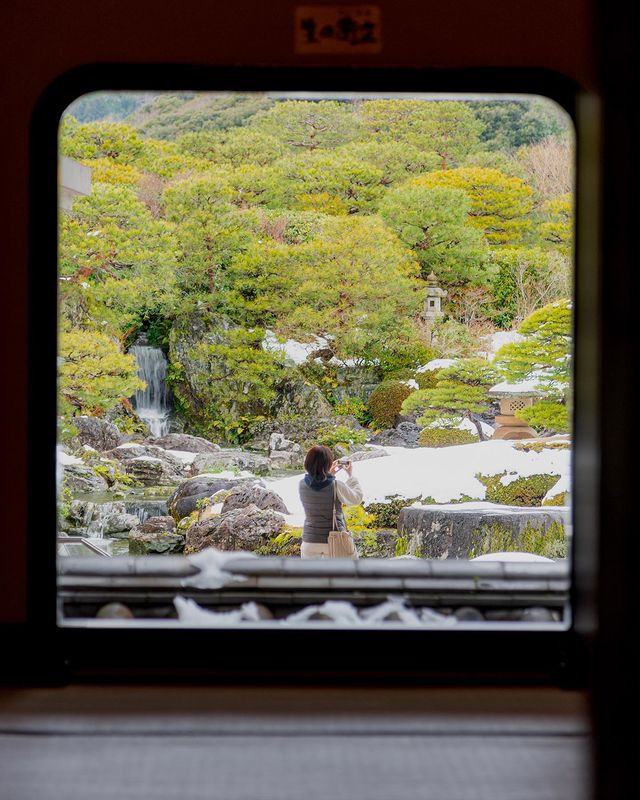 Image credit: @powder_snow_aki
Inspired by the idea that gardens are "living paintings" and a deep appreciation for Japanese art, the museum's gardens – notably The White Gravel and Pine Garden – are constructed with the imagery of traditional Japanese paintings in mind.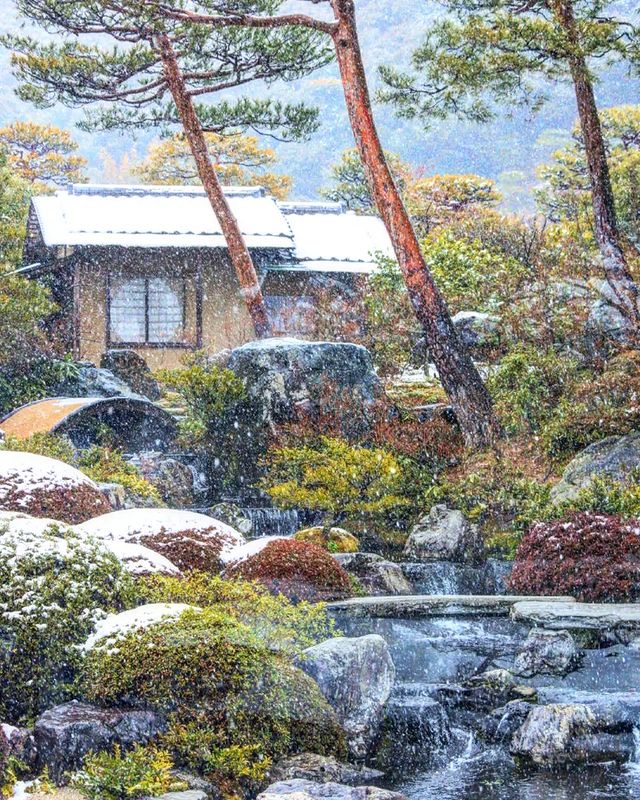 Image credit: @white100pr
Working in tandem with the existing backdrop, the manicured garden space blends in seamlessly with the surrounding landscape.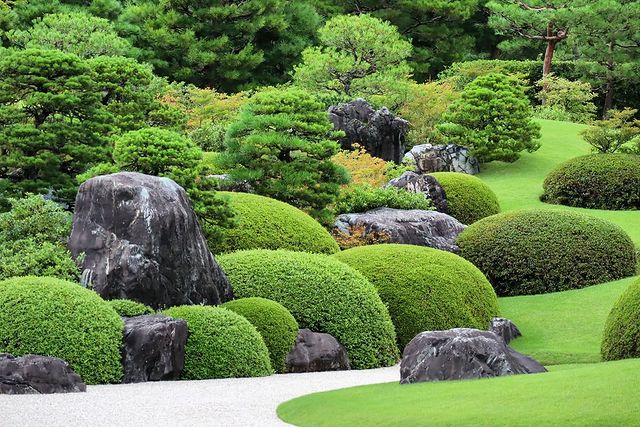 Image credit: @shizuki7397
It was the founder's intention and desire that visitors could fully immerse themselves in both the unsullied beauty of nature and the masterpieces by Japanese artists.  
---
Collection of "live paintings" & Japanese art
---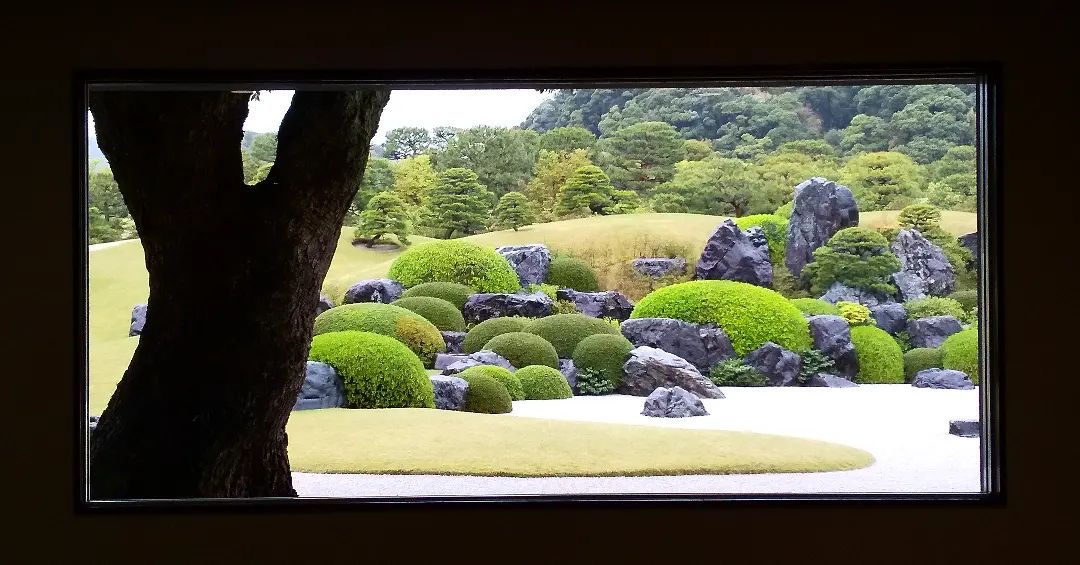 Image credit: @konatizu.ogaki
Paintings are typically timeless and unmoving. However, at the Adachi Museum of Art, visitors get to admire dynamic art pieces that vary in appearance each time they see it.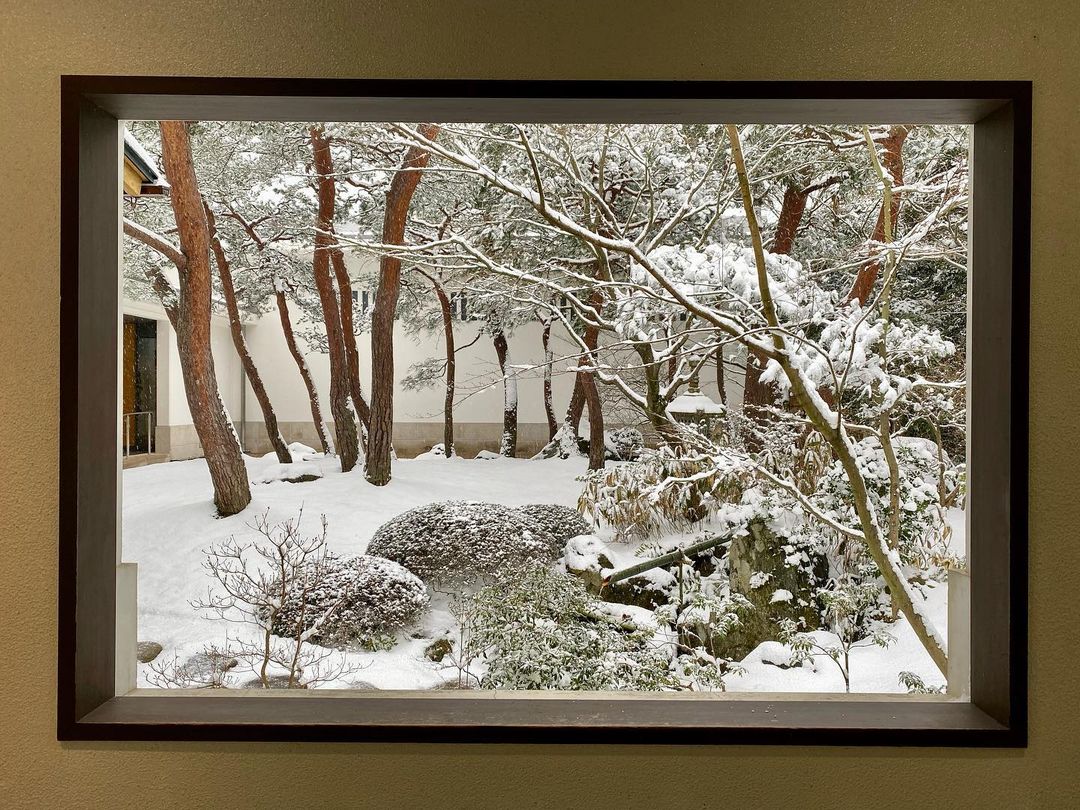 Image credit: @sachiyo.f
Perfectly framed to offer a panoramic view of the outdoor space, the Living Framed Paintings are windows of varied sizes that peer out at the museum's impeccable gardens.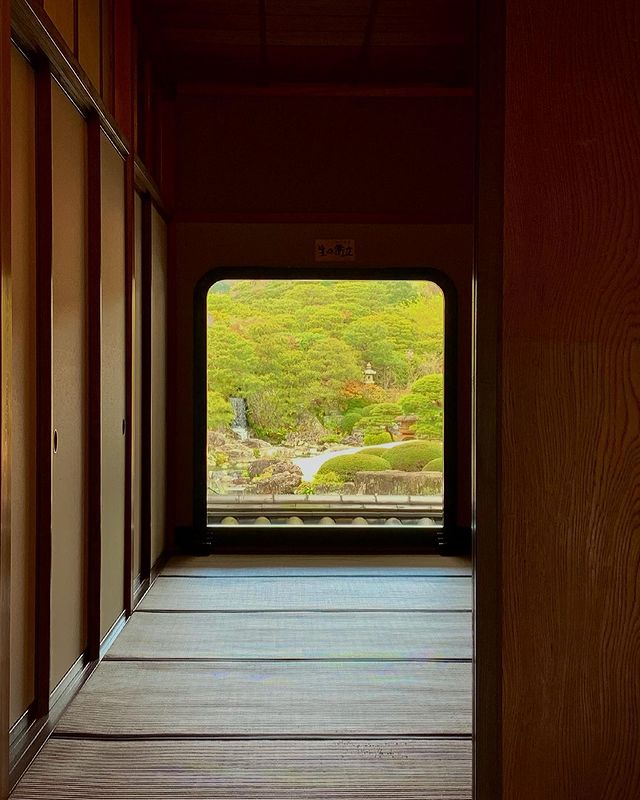 Living Hanging Scroll, a scroll-shaped opening that shows the garden's landscape.
Image credit: @hikarukiyo
As the months pass by and the surrounding vegetation takes on stunning seasonal hues, the paintings take on a different face every day, making them truly alive.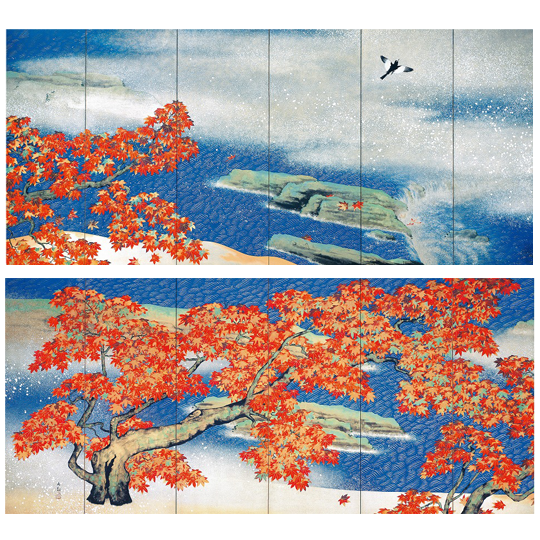 Autumn Leaves (1931) by Yokoyama Taikan.
Image credit: Adachi Museum of Art
Boasting over 1,500 works by modern and contemporary Japanese artists, the Adachi Museum of Art houses a splendid collection of paintings, ceramic works, wood carvings, and even dōga (童画; pictures for children). 
In particular, the museum is known for its vast collection of works by Yokoyama Taikan, a prominent figure in the art world who pioneered the painting techniques of nihonga (日本画; Japanese painting).
---
Enjoy tea prepared with a pure gold kettle
---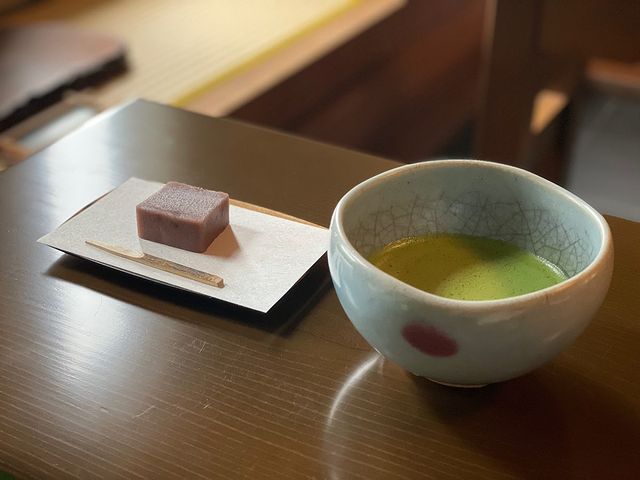 Image credit: @shirapome
After taking in the splendour of both art and nature, visitors are welcomed to take a break at the 2 cafes and 1 tea house found in the museum. 
All 3 shops available offer a view of the garden as an accompaniment to your refreshments. But Juraku-an, a traditional tea house, is particularly noteworthy for its Living Canvases – a pair of scroll-like windows that open into the serene garden.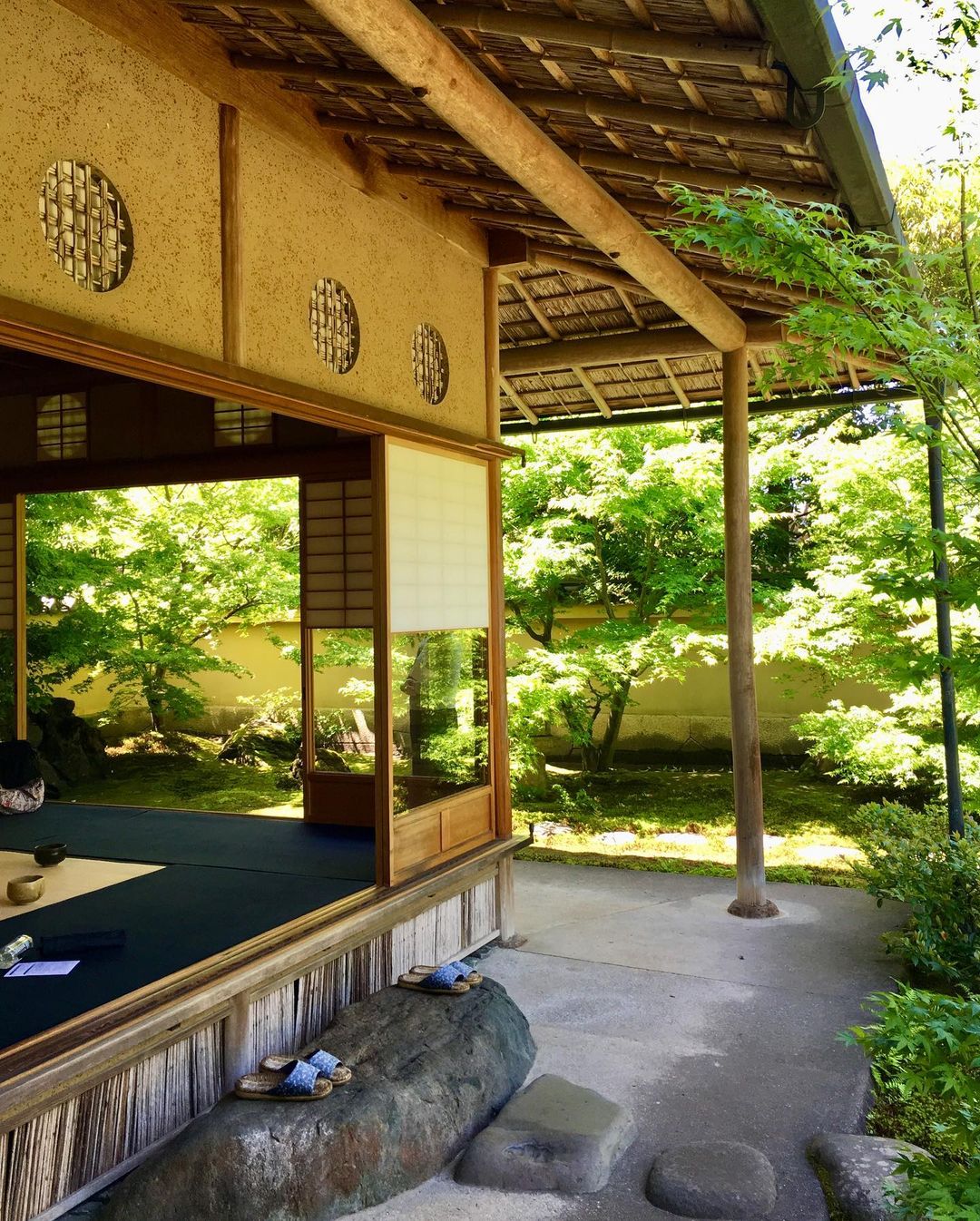 Image credit: @hiroo.rodeodrive
Admission into the space costs ¥1,000 (~USD7.51), and you'd be served a tea set that comprises a bite-sized traditional wagashi and matcha.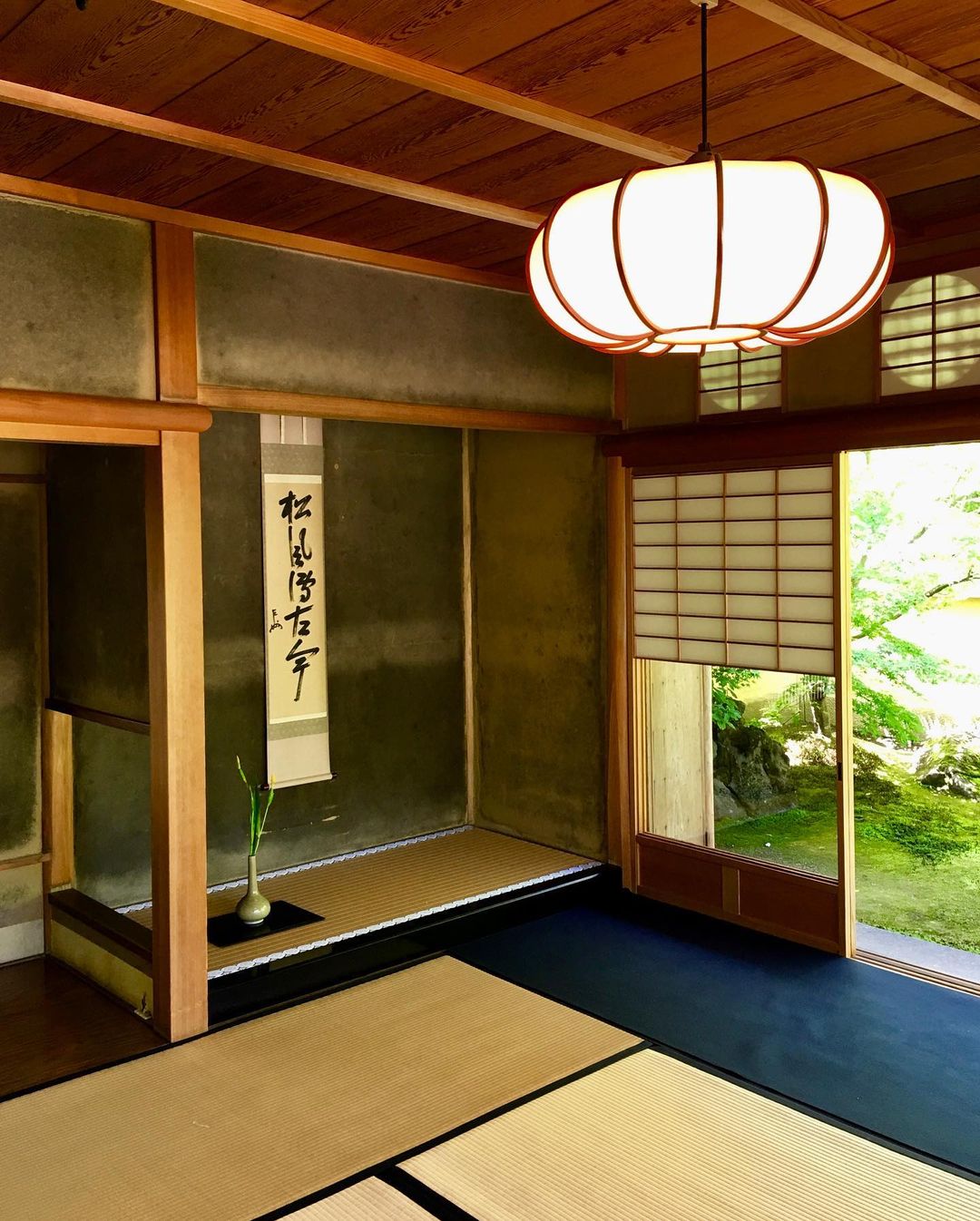 Image credit: @hiroo.rodeodrive
Be sure to look out for the traditional Japanese pure gold kettle, which is used to boil the hot water for tea brewing. It is said that the ornate kettle brings luck and longevity.
---
How to get to Adachi Museum of Art 
---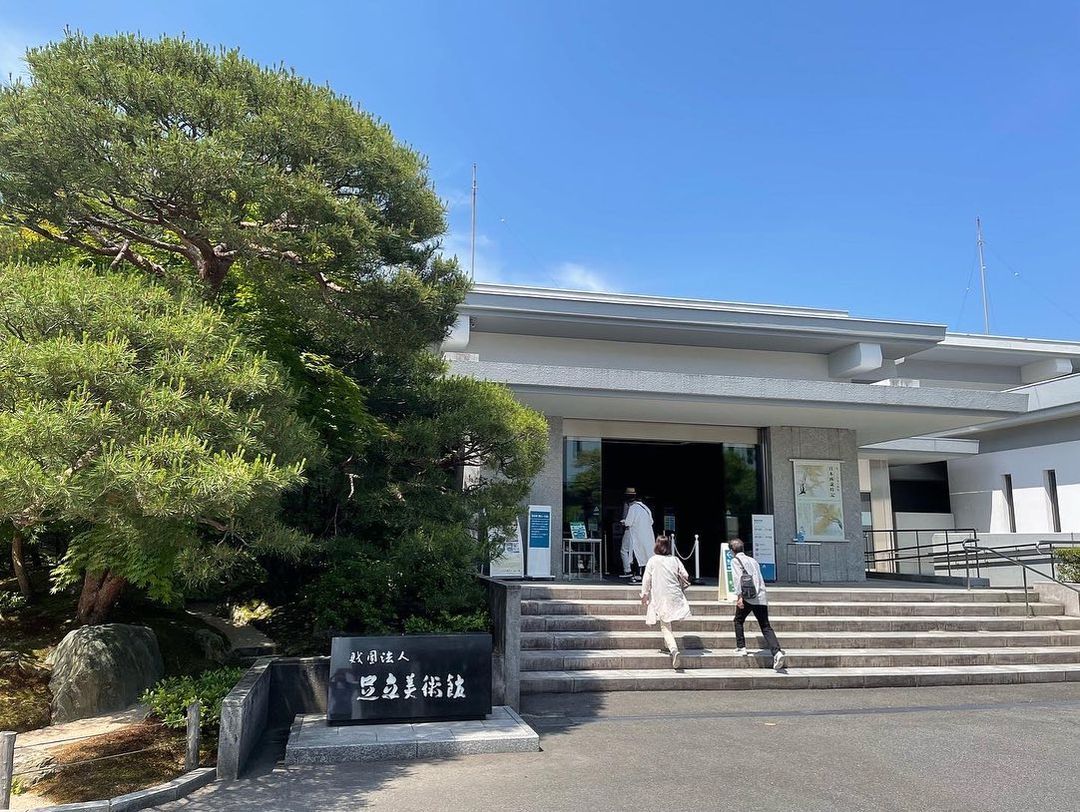 Image credit: @yuka_ogawa
Though slightly out of the way from the city centre of Matsue, Adachi Museum of Art provides a free shuttle service for visitors. To make use of the free transport, take the train on the local Sanin Line from Matsue Station to Yasugi Station. A one-way ride costs ¥420 (~USD3.16) and takes approximately 22 minutes.
The shuttle buses come every 30 minutes and the schedule can be found here.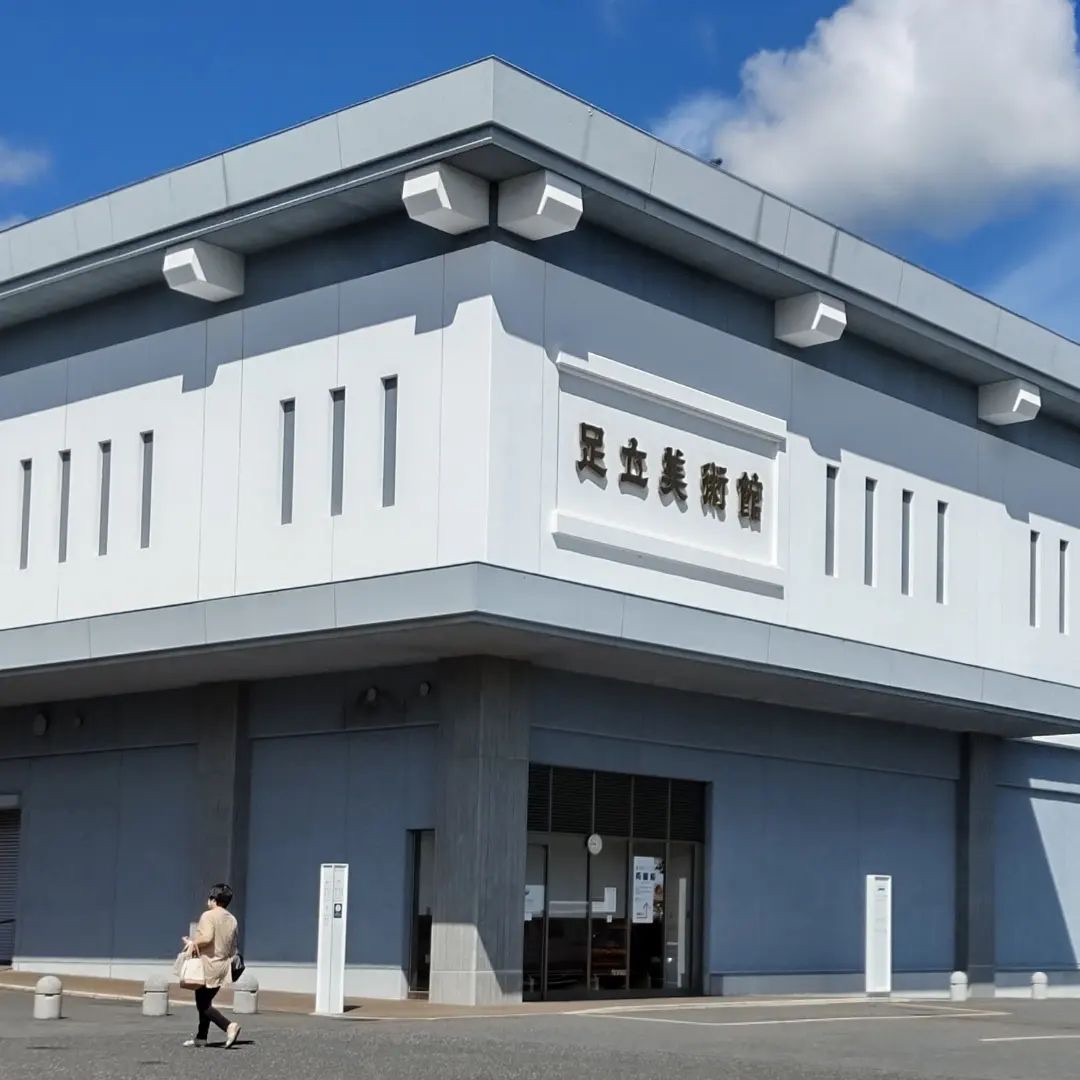 Image credit: @mumuzaochuan
For foreign travellers, there's a special discount of ¥300 (~USD2.25) for admission tickets, so remember to bring along your passport. Note that the perks are subject to change without prior notice. 
Address: 320 Furukawacho, Yasugi, 692-0064 Shimane
Opening hours: 9am-5.30pm, Daily (Apr-Sep) | 9am-5pm, Daily (Oct-Mar)
Admission: ¥2,300 (~USD17.27) for adults, ¥1,800 (~USD13.52) for university students, ¥1,000 (~USD7.51) for high school students, ¥500 (~USD3.76) for elementary or junior high school students
Contact: 0854-28-7111 | Adachi Museum of Art Website
Also check out:
---
Cover image adapted from (clockwise from left): @tanyakahirokazu, @yuki312ymgc and @shirapome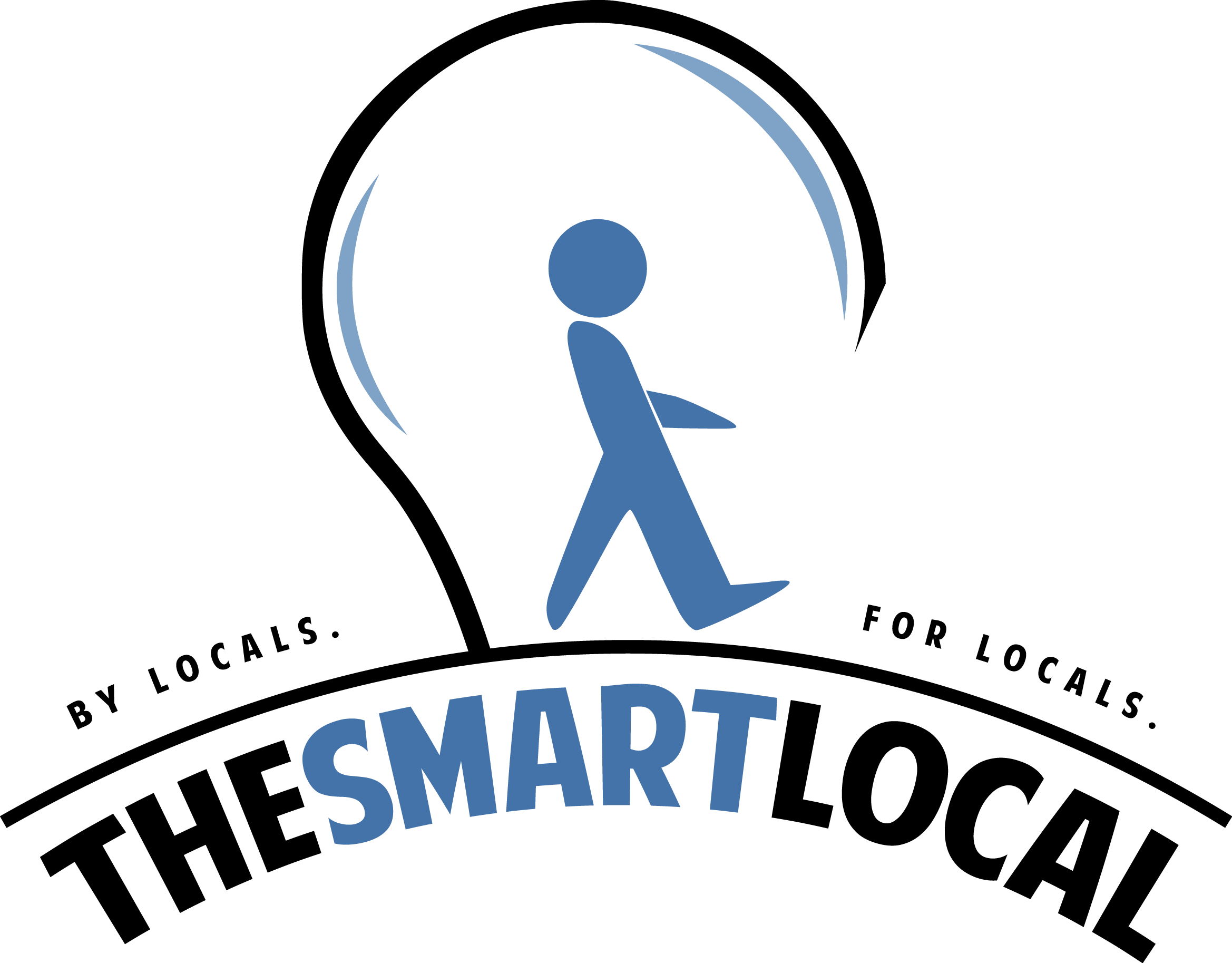 Drop us your email so you won't miss the latest news.