Tamagotchi Smart
---
Before pet simulation games such as Neko Atsume and Facebook's Pet Society were popular, cool kids took care of virtual pets on the egg-shaped Tamagotchi. Japanese toy producer Bandai released the Tamagotchi in 1996, and it quickly became a big part of childhood for many kids growing up in the late-1990s and 2000s.
This year, to celebrate its 25th anniversary, Tamagotchi will be greeting us in another form – smartwatches. Officially called "Tamagotchi Smart", the wearable allows you to keep track of your virtual pet easily while functioning as an actual watch.
---
Egg-shaped Tamagotchi now available as smartwatches
---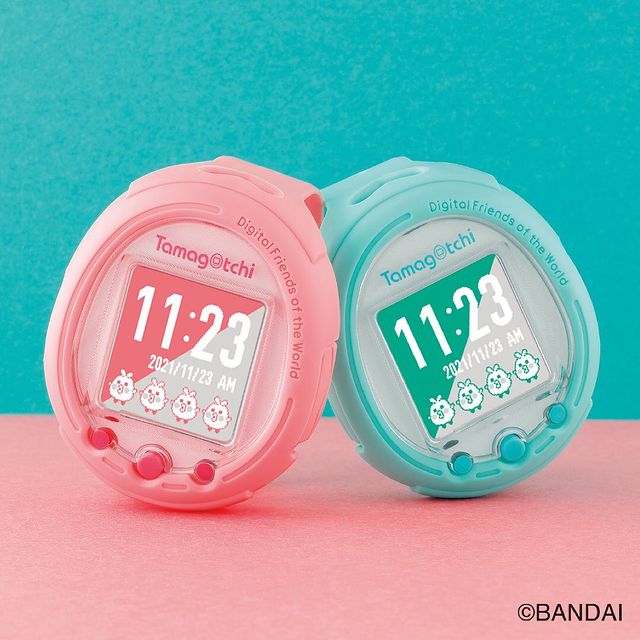 Image credit: @tmgc_official_jp
As part of Tamagotchi's 25th anniversary, Bandai will be releasing the Tamagotchi Smart. It is essentially a Tamagotchi device in the form of a smartwatch. There are 2 colours to choose from – Mint Blue and Coral Pink.


Image adapted from: Bandai
On your Tamagotchi Smart, you can feed, dress, and wash your pet. You can also play mini games on the device.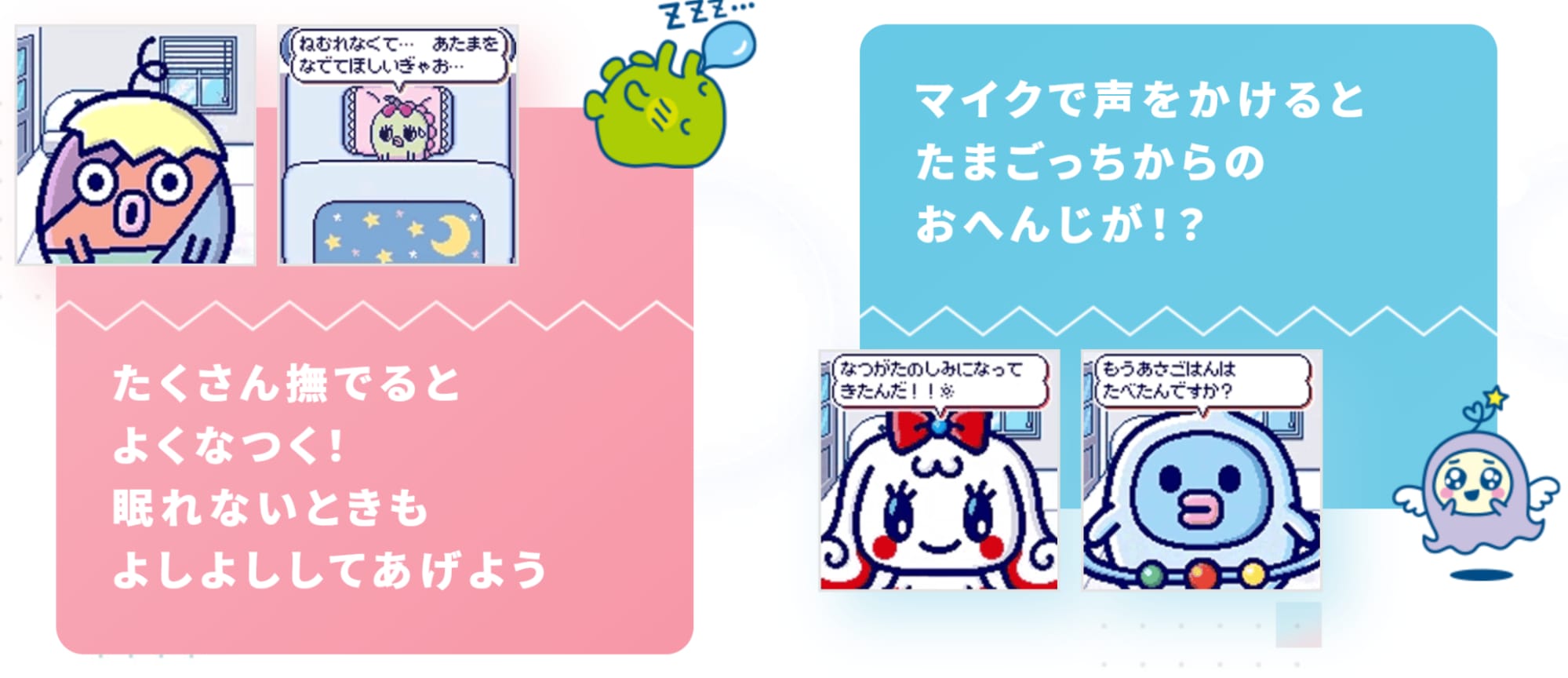 Image adapted from: Bandai
The watch comes with an in-built microphone and touchscreen. When you touch or speak to your pet, they will react accordingly.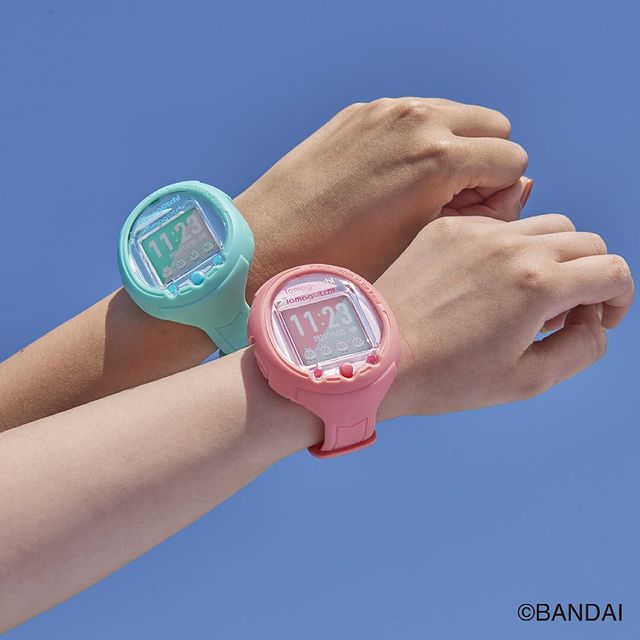 Image credit: @tmgc_official_jp
Besides allowing you to interact with your pet, the Tamagotchi Smart also works as an aesthetic-looking watch reminiscent of the Baby-Gs that were popular in the late '90s. In other words, the product is not just a toy, but also a functional gadget. 


Image adapted from: Bandai and Bandai
Give your virtual pet a treat with the TamaSma Card for ¥1,100 (~USD9.94). Simply insert it into your Tamagotchi Smart, and you'll get to enjoy various add-ons such as special toys, snacks, food, accessories, living room designs, clock display layouts, a mini game, and an exclusive Tamagotchi character.
There are 2 types of TamaSma Card available – Rainbow Friends and Sweets Friends. The Rainbow Friends card features add-ons with motifs related to the sky, while the Sweets Friends card has add-ons related to sweet treats.
Check out the promotional trailer for the Tamagotchi Smart below.
Video credit: バンダイ公式チャンネル
---
10 pets to choose from
---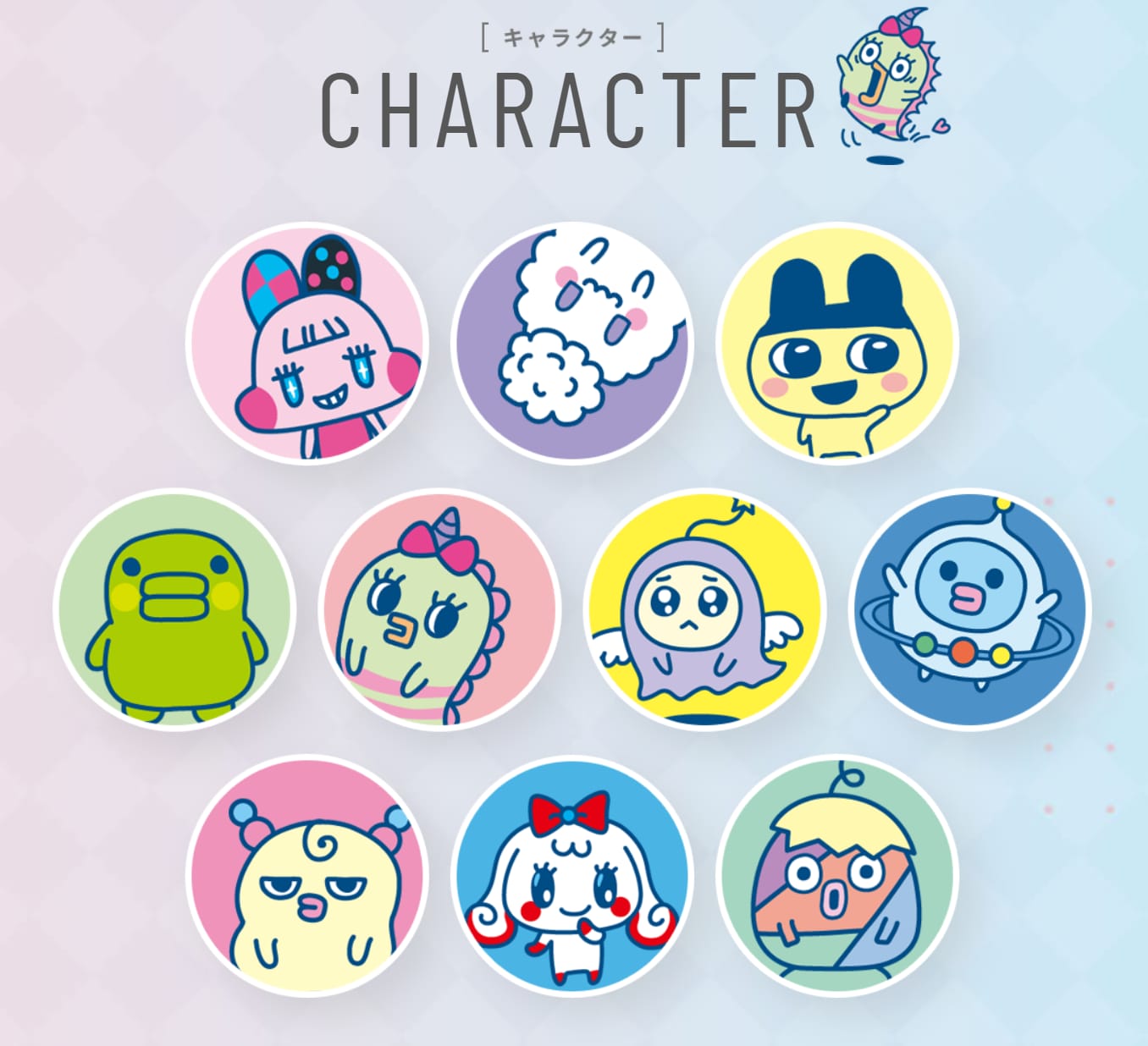 Image adapted from: Bandai
There are 10 pets to choose from on your Tamagotchi Smart. These include pets from the 1st generation of the Tamagotchi family, as well as new pets that will make their debut on the smartwatch.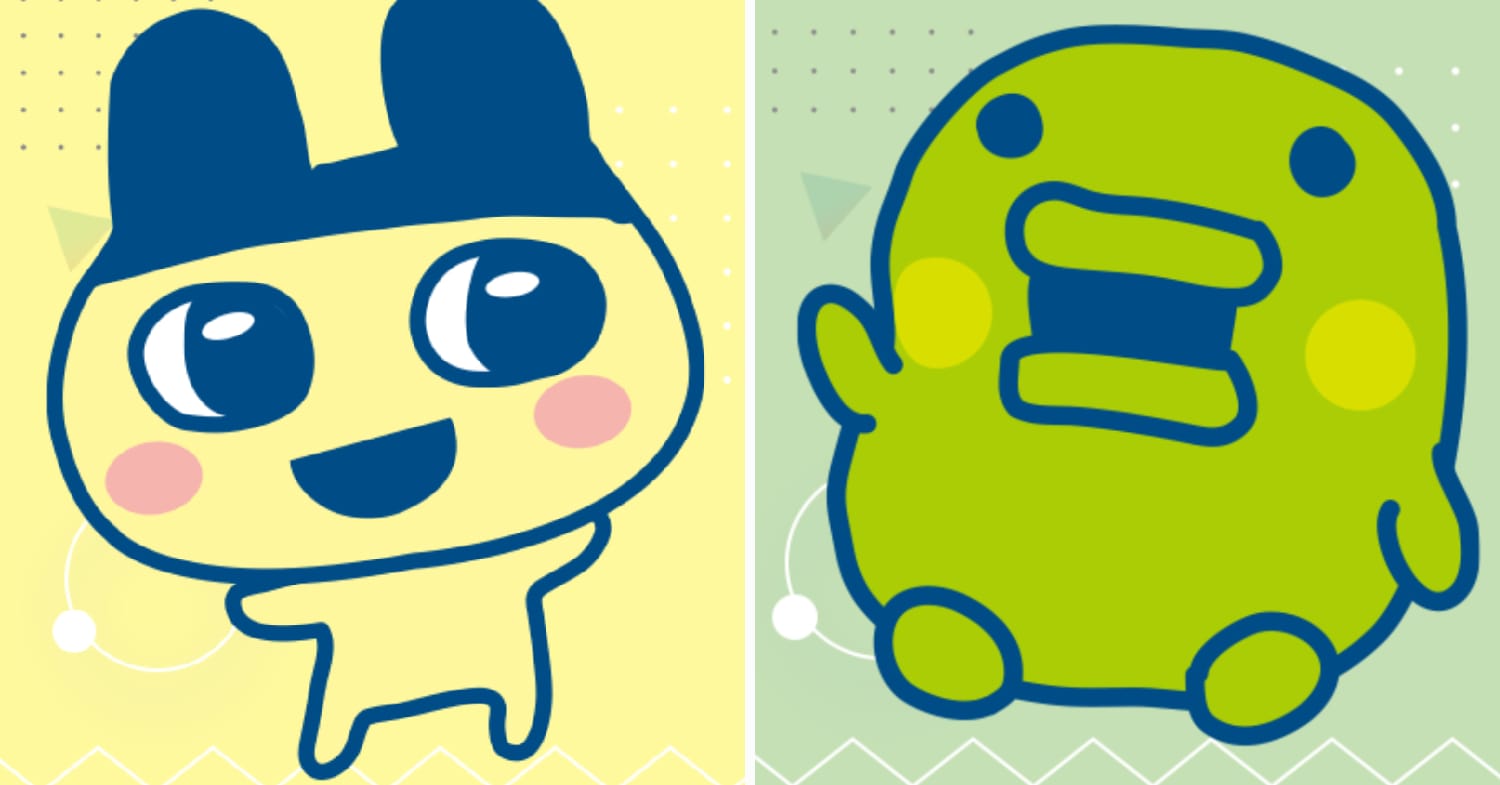 Mametchi and Kuchipatchi
Image adapted from: Bandai and Bandai
Those who grew up with the 1st generation of the Tamagotchi family will find familiarity in the faces of Mametchi and Kuchipatchi in the upcoming Tamagotchi Smart release.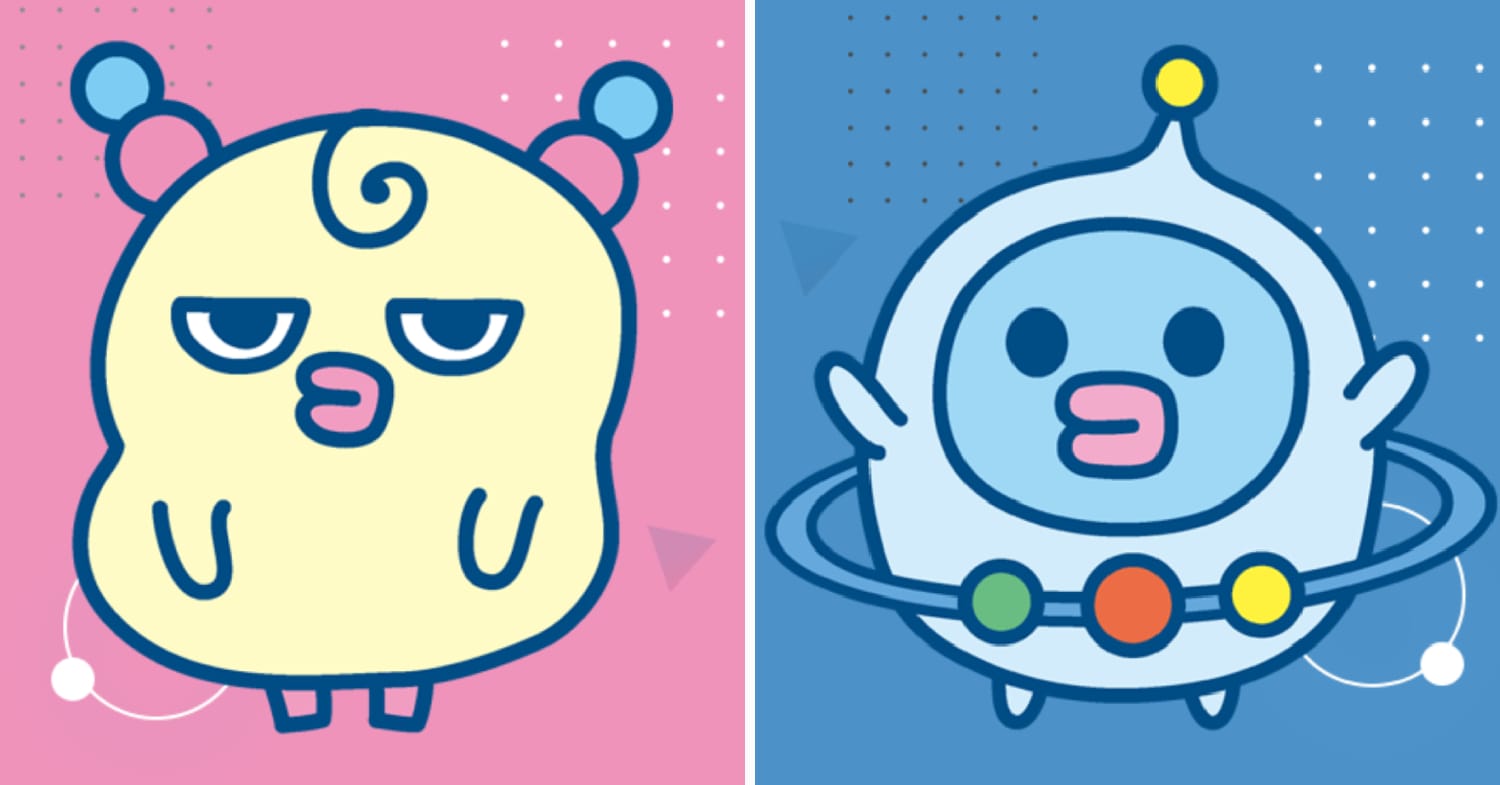 Tuyopitchi and Wawatchi
Image adapted from: Bandai and Bandai
The new pets are Poptchi, Gaogaltchi, Wawatchi, Tuyopitchi, Milktchi, and Karapatchi.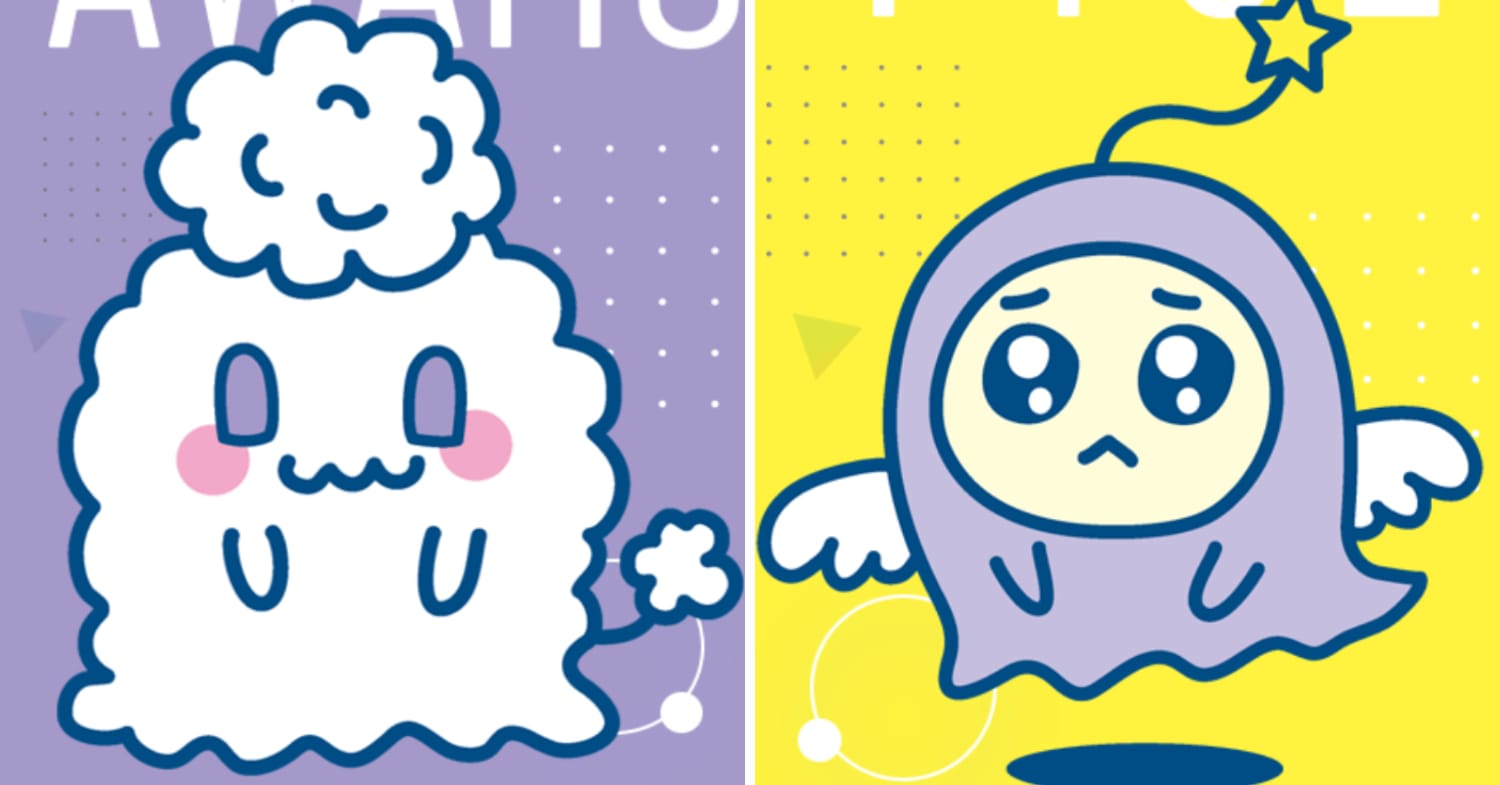 Awamokotchi and Pyueltchi
Image adapted from: Bandai and Bandai
The remaining 2 pets, Awamokotchi and Pyueltchi, made their debut with the Tamagotchi Pix toy. They will be making their appearance on the Tamagotchi Smart too.
---
Get your Tamagotchi Smart
---
The cute Tamagotchi Smart will go on sale on 23rd November 2021 in Japan. Each smartwatch costs ¥6,380 (~USD57.66). Do check the official site for updates when the release date nears.
For more news, check out:
---
Cover image adapted from: @tmgc_official_jp and @tmgc_official_jp
Get more stories like this!
Drop us your email so you won't miss the latest news.