Susami Bay
---
Located in Wakayama Prefecture, Susami Bay houses a mysterious red pillar box deep in its waters. And despite its less than conventional location, you'll find that the post box is fully functional.
---
Guinness World Record holder
---
Susami Bay is located in the fishing town of Susami, where the population density is roughly 21 people per square kilometre – roughly 300 times smaller than that of Tokyo. Situated in a rural area, the town originally struggled with low foot traffic. Thus, they decided to come up with a strategy for attracting tourists. 
It was in 1999 that Toshihiko Matsumoto, a former postmaster in the area, suggested installing an underwater post box as a publicity gimmick. Little did he know that his idea would earn him a world record title.
Set 10m below sea level, Susami Bay's unusual pillar box was crowned the world's deepest underwater post box by the Guinness World Records in 2002.
---
Appeared in a TV commercial
---
That isn't all the fame the underwater post box has garnered. In 2015, the post box showed up in an automobile commercial for Daihatsu's then-new Cast Activa car model. 
Watch the commercial here:
Video credit: japan CM
Kento Yamazaki, who played L in Death Note in the same year and Alice in Borderland more recently, starred in the commercial. In the short 30-second advertisement, Yamazaki is seen asking local divers for help with slotting his postcard into the underwater post box.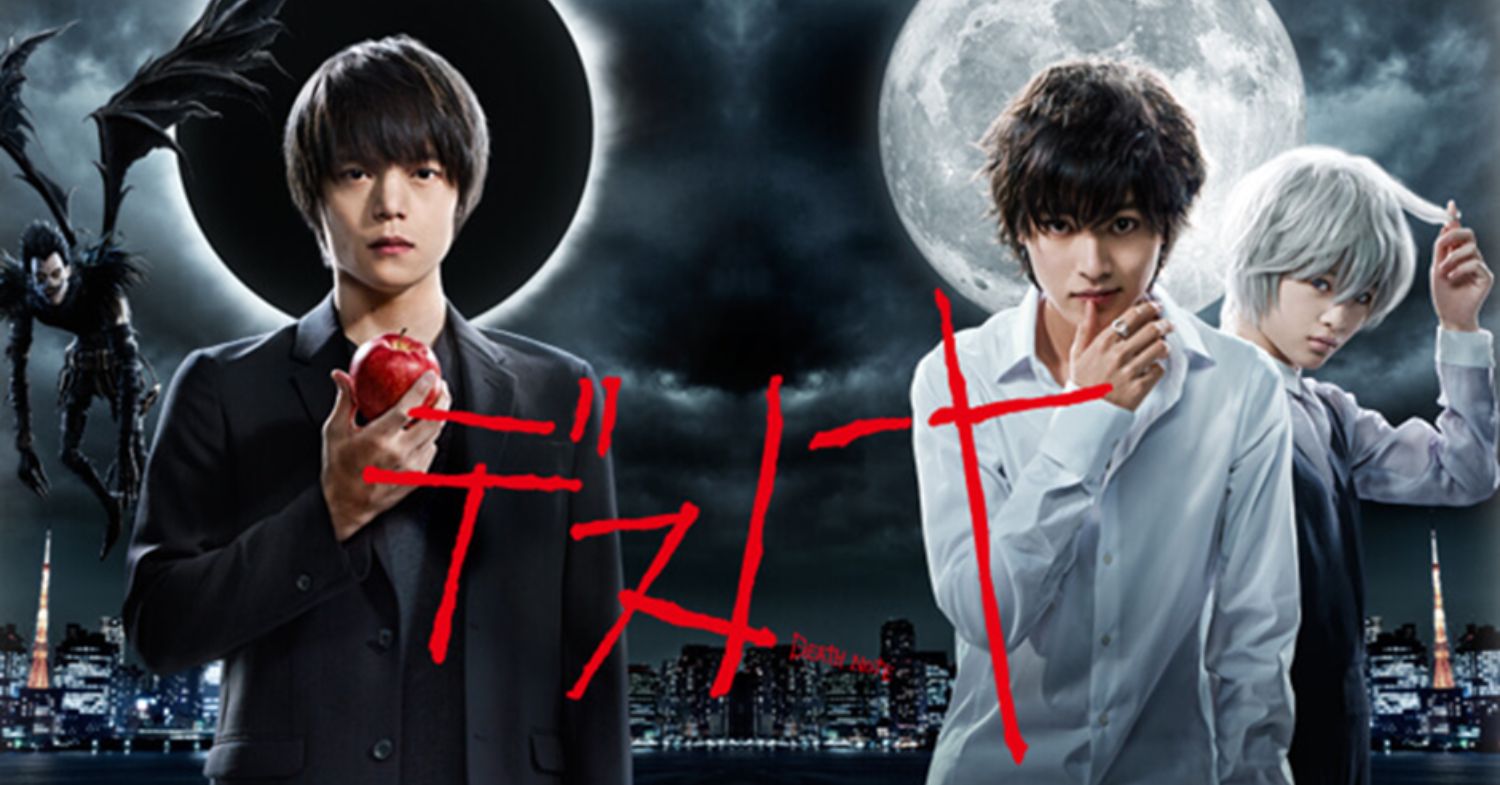 Kento Yamazaki on the right.
Image adapted from: @Nippon TV
---
Post your mail underwater
---
As mentioned previously, this underwater post box is fully functional. To prepare for your underwater mailing experience, you require a few materials: a waterproof postcard, a waterproof stamp, and oil-based markers.
You can find purchase materials from the Club Noah Susami diving shop, which sells waterproof postcards that come with stamps for ¥200 (~USD1.43) each. With every postcard purchase, you get to borrow colourful oil-based markers – for free – to pen your message.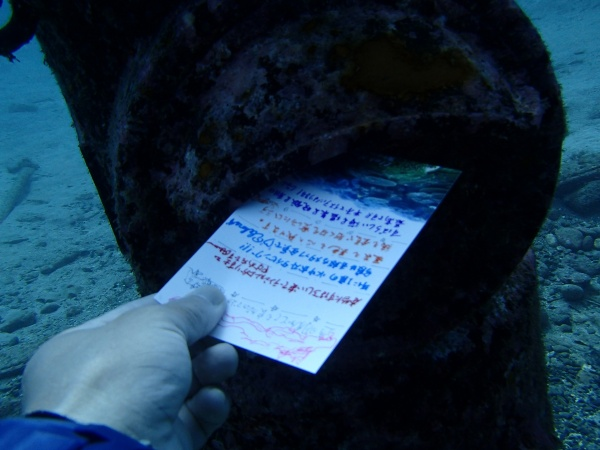 Image credit: Sanmare
Or, if you're in the mood to give your intended recipient a treat, edible waterproof postcards are also sold at the local shops nearby.
The final step is to dive in and post your mail. For beginners, the shop offers guided beach diving class. Prices of these classes depending on whether you visit during June to October or November to May. There are also equipment available for rental. Do refer to the Club Noah Susami website for the full price list for diving classes.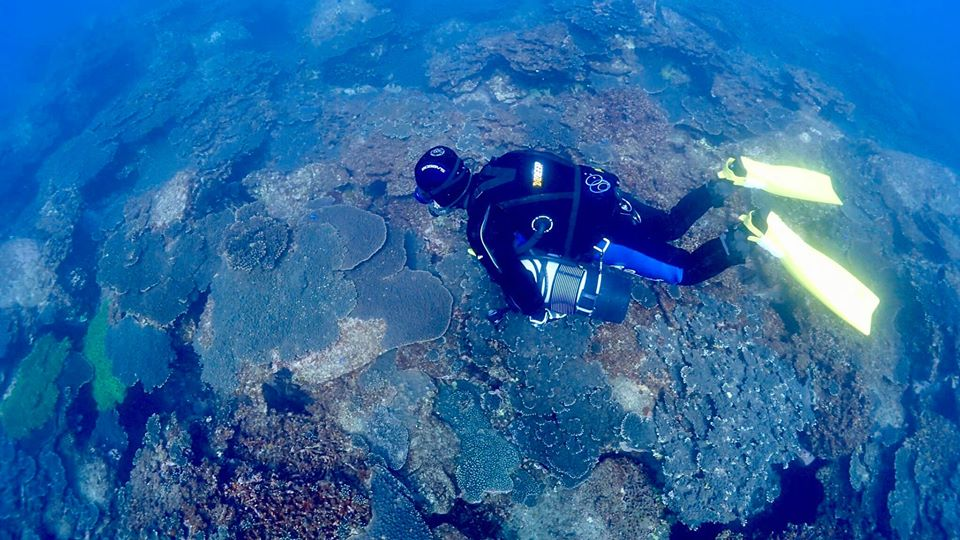 Image credit: AirDome
Alternatively, you can ask the shop staff to post it on your behalf.
Club Noah Susami's manager, Kenji Nakanishi, collects the cards accumulated in the underwater post box daily and personally sends them to the local post office. 
To date, nearly 40,000 postcards have been delivered from the underwater post box.
---
Getting to Susami Bay
---
Visit Susami Bay to unlock the achievement of sending mail underwater – from the world's deepest post box, no less. The bay is accessible via a 5-minute car ride or a 25-minute walk from Susami Station.
Although its location is a little remote, we're sure the unconventional experience will be worth the trouble.
Susami Underwater Post Box
Address: Susami, Nishimuro District, 649-2621 Wakayama
Club Noah Susami
Address: 4857-74 Susami, Nishimuro District, 649-2621 Wakayama
Opening hours: 9am-5pm, Daily
Contact: 0739-55-4511 | Club Noah Susami website
Also check out:
---
Cover image adapted from: Tartaruga Diving College, AirDome, Sanmare
Get more stories like this!
Drop us your email so you won't miss the latest news.