Spirited Away stage play
---
Spirited Away is one of Studio Ghibli's most popular movies to date, and its recent live action stage adaptation totally lived up to its iconic animated predecessor.
Officially opened on 2nd March 2022, the Spirited Away stage play is slated to run till July – there's plenty of time for you to catch the play. In the meantime, check out what we thought of the production. 
---
Amazing costume designs
---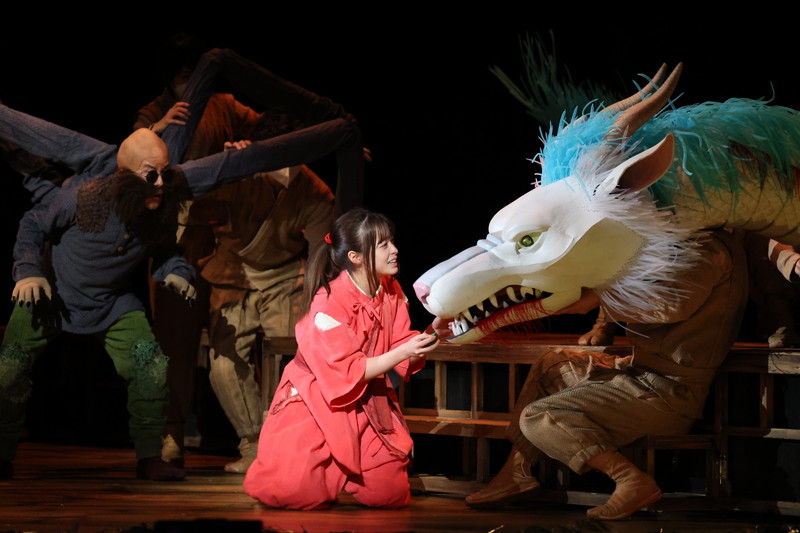 Image credit: @enterstage_jp
The Spirited Away film is famous for its unique characters with fantastical designs. Naturally, the costume designs for the stage play were not only visually accurate, but also strikingly stunning.
From simpler costumes like Chihiro's, to bizzare ones like Kamaji – the old man who works in the boiler room and has six arms – the stage adaptation really did the original film justice.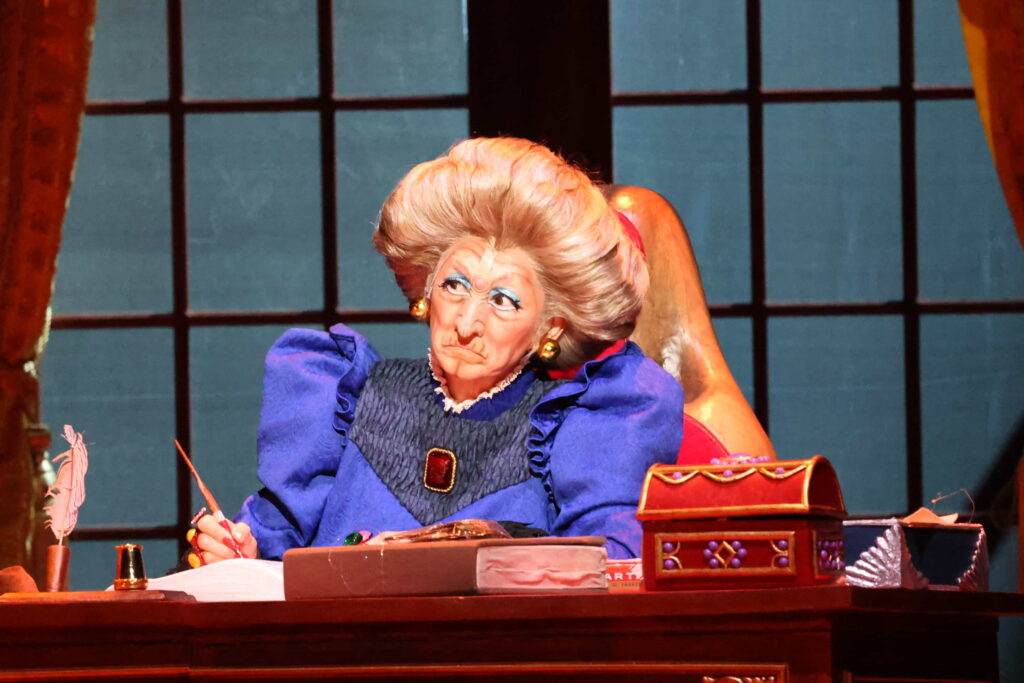 Image credit: @astage_ent
Even Yubaba and Zeniba – the twin witches – looked just like their film counterparts with their puffy hairstyle and garish makeup.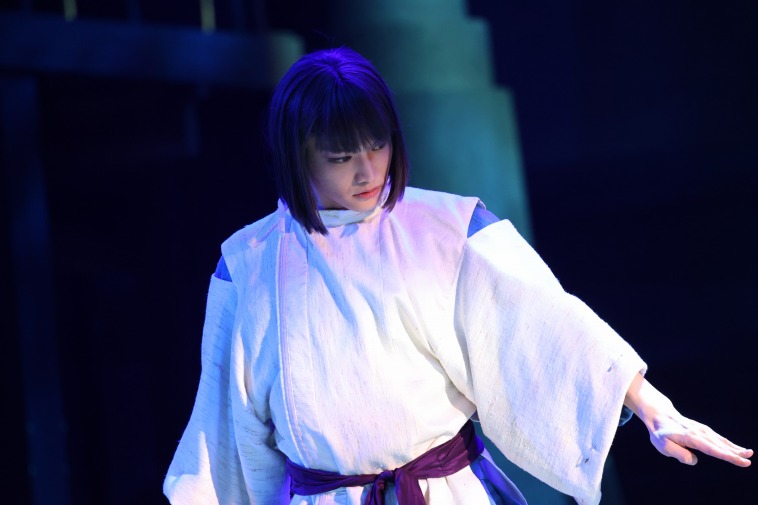 Image credit: @enterstage_jp
As huge simps of Haku, let's just say that we were very satisfied with the casting and costume design of this perfect man.
---
Perfect replication of iconic scenes
---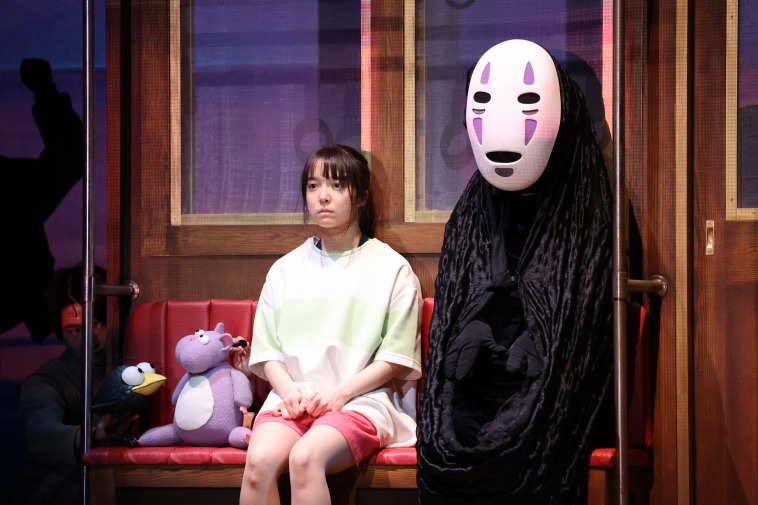 Image credit: @enterstage_jp
The most iconic scene in the film, where Chihiro sits with No Face, Boh's mouse form, and Yubaba's bird on the train, was replicated almost 1:1 in the stage play.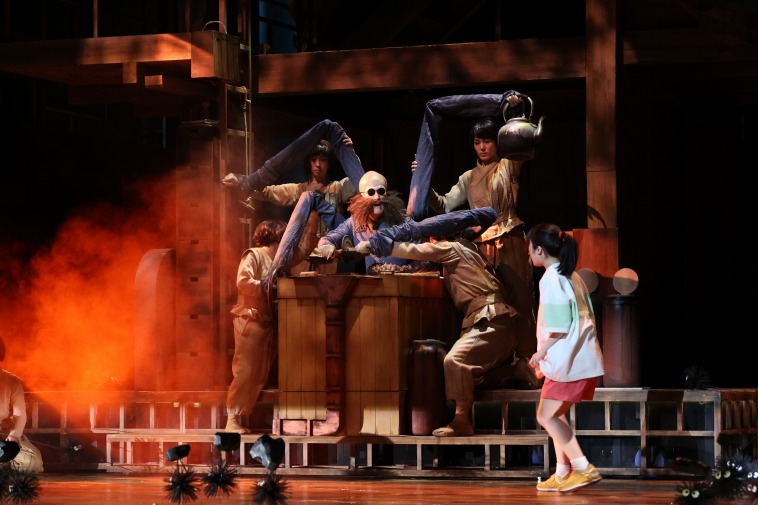 Image credit: @enterstage_jp
The play truly went all out in the scenes, especially in the one where Chihiro meets Kamaji in the boiler room. The use of warm lighting and smoke perfectly captured the heat and steam of the boiler room in the film.
You can even spot countless Sootballs on the floor, some of which are holding up pieces of coal!
---
Play will be showing at five different locations in Japan
---
The Spirited Away live action stage play will be showing in five different locations. The play was shown at Tokyo's Imperial Theatre till 29th March 2022. And from 13th April to 4th July 2022, the play will have showings in Osaka, Fukuoka, Hokkaido, and Aichi.
You can check the schedule and book your tickets here.
---
Spirited Away stage play lives up to the hype
---
Seeing as how they did justice to our beloved characters from such a wonderful film, we will definitely be looking forward to future Ghibli stage adaptations. Who knows, perhaps they will bring our dreamy husband Howl to life.
Also check out:
---
Cover image adapted from: Studio Ghibli and @enterstage_jp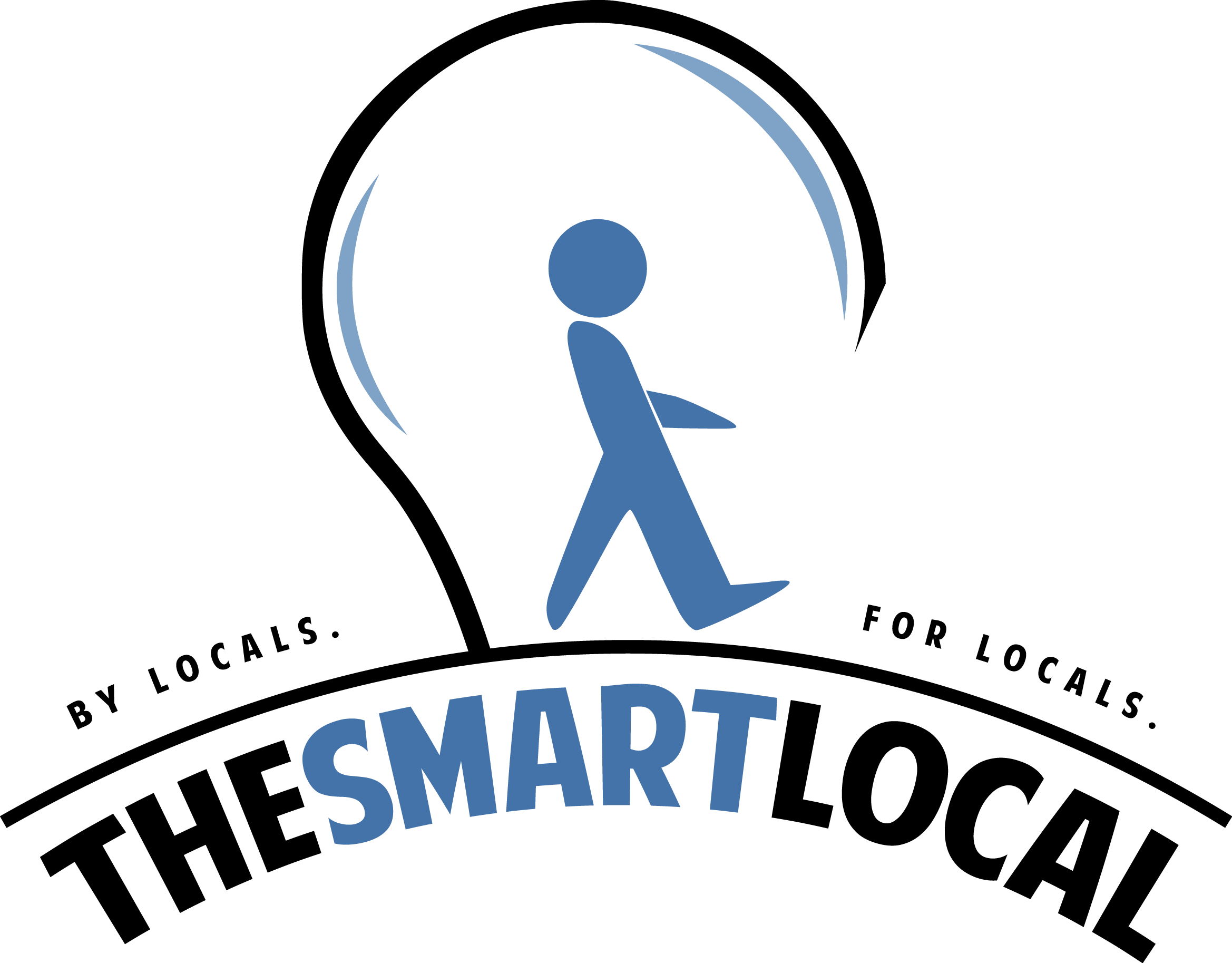 Drop us your email so you won't miss the latest news.