Cities in Japan to see snow
---
Winter is well and truly here in Japan, and that means it's time for some snow-gazing and frolicking. If you're planning a winter trip, here we have summed up 9 cities in Japan to see snow, go skiing, and catch local winter festivals.
---
1. Shirakawa-go, Gifu Prefecture
---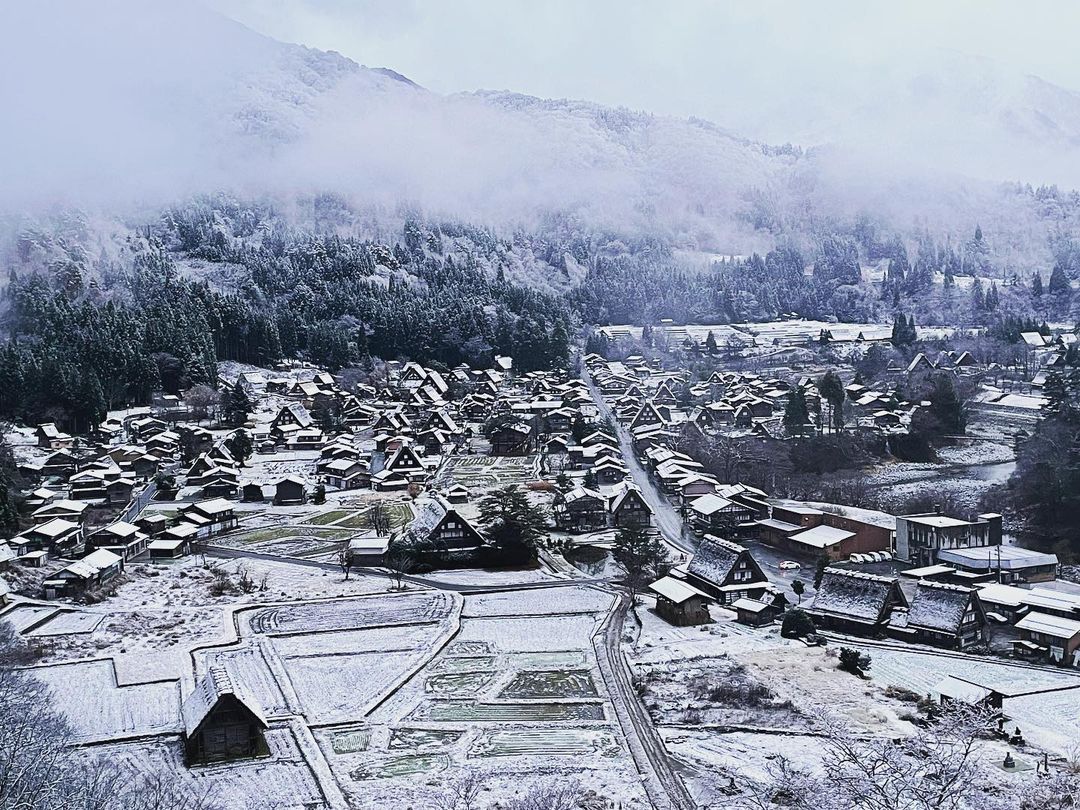 Image credit: @shirakawago_observatory
A UNESCO World Heritage Site since 1995, the mountainous town of Shirakawa-go is a popular winter attraction in Japan. This riverside village oozes a rustic charm with traditional thatched-roof farmhouses built to withstand the considerable amount of snow that falls here from December to March each year.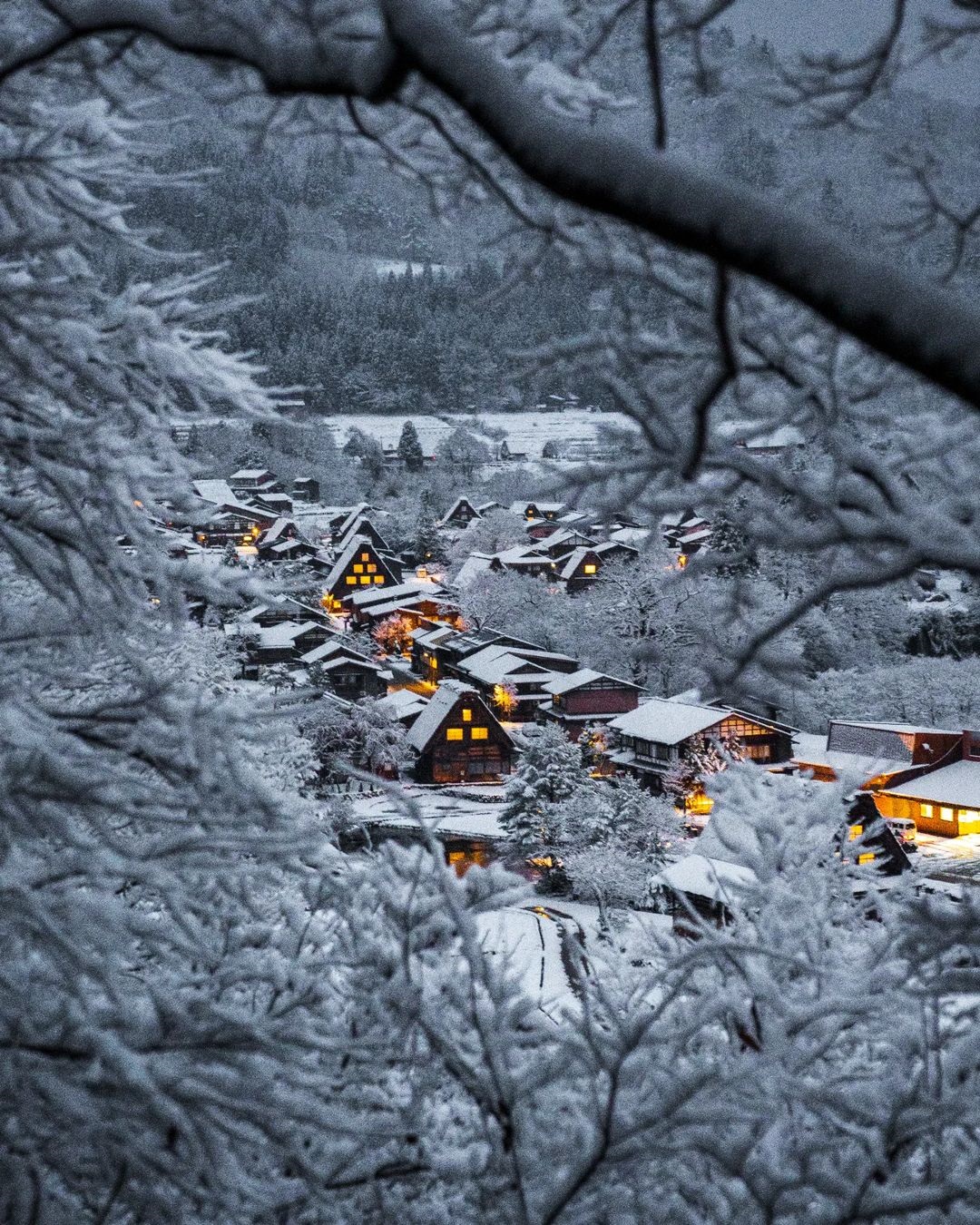 Image credit: @anrhes
You can see the entire village from an elevated position at the observatory deck here, accessible by bus for a fare of ¥200 (~USD1.48).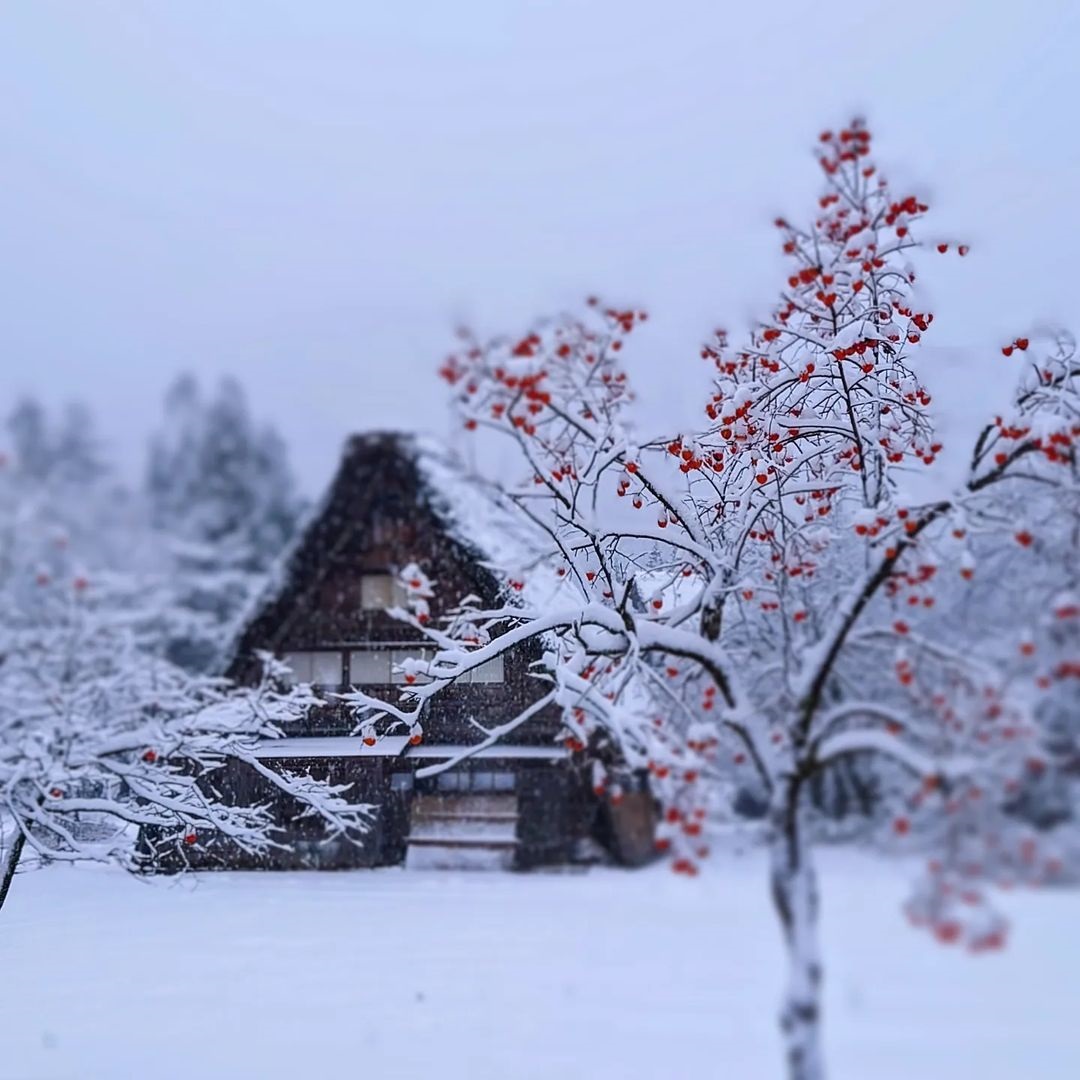 Image credit: @pingtianritsuyo
During certain nights of the year, the village is lit up with warm amber lights, making for an especially mesmerizing sight. This time round, the light-up event will take place every Sunday night from 15th January to 19th February 2023.
Do note, however, that the number of visitors allowed for this event is limited. In order to take part, you'll have to book a bus tour via companies such as Nohi Bus or Kaetsuno Bus.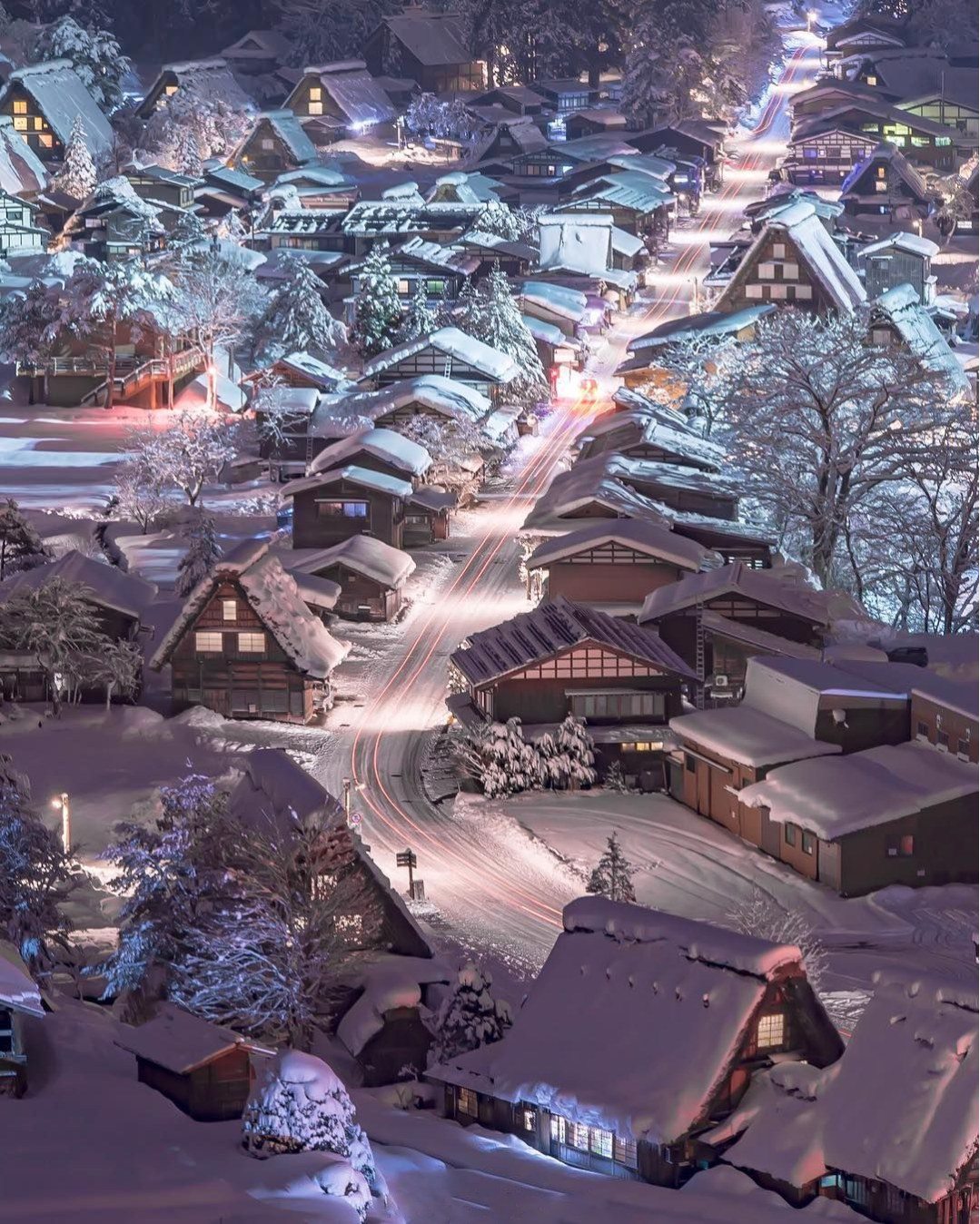 Image credit: @udivitelnyy.mir
For an admission fee of ¥600 (~USD4.43), you can access the open-air museum, which is home to 25 traditional-style houses, as well as watermills and shrines that offer a glimpse into the local life here.
---
2. Hirosaki City, Aomori Prefecture
---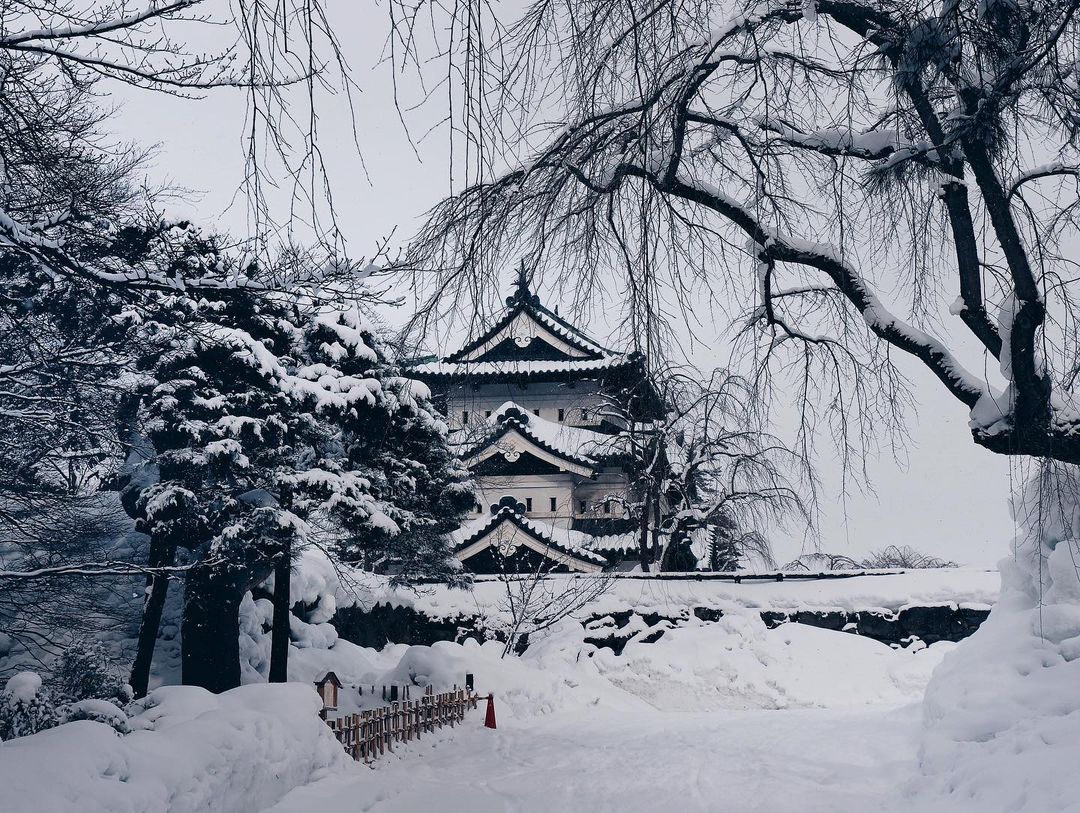 Image credit: @swish0041
Japan's Aomori region is one of the world's snowiest areas, so it comes as no surprise that there'd be a plethora of winter activities here. But when it comes to towns that are perfect for snow-gazing, we want to draw your attention specifically to Hirosaki City, which lies 40km from Aomori City.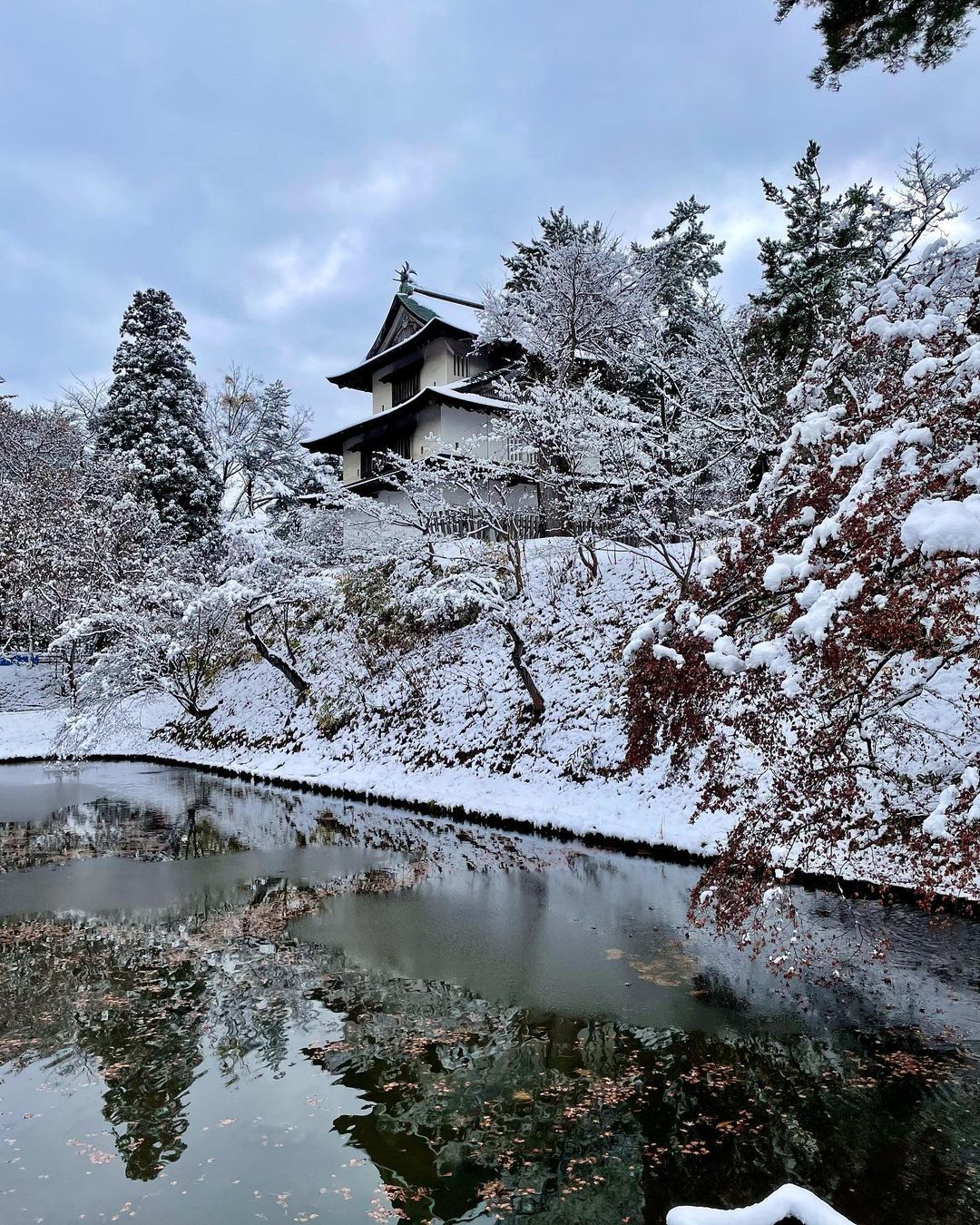 Image credit: @backpackersxpress
The city is home to Hirosaki Park and its centerpiece, the Hirosaki Castle. The castle ground is one of the most popular spots to catch sakura blossoms in spring, but the signature 3-storey keep, sakura branches, as well as bridges and moats here look no less charming covered in winter's snow.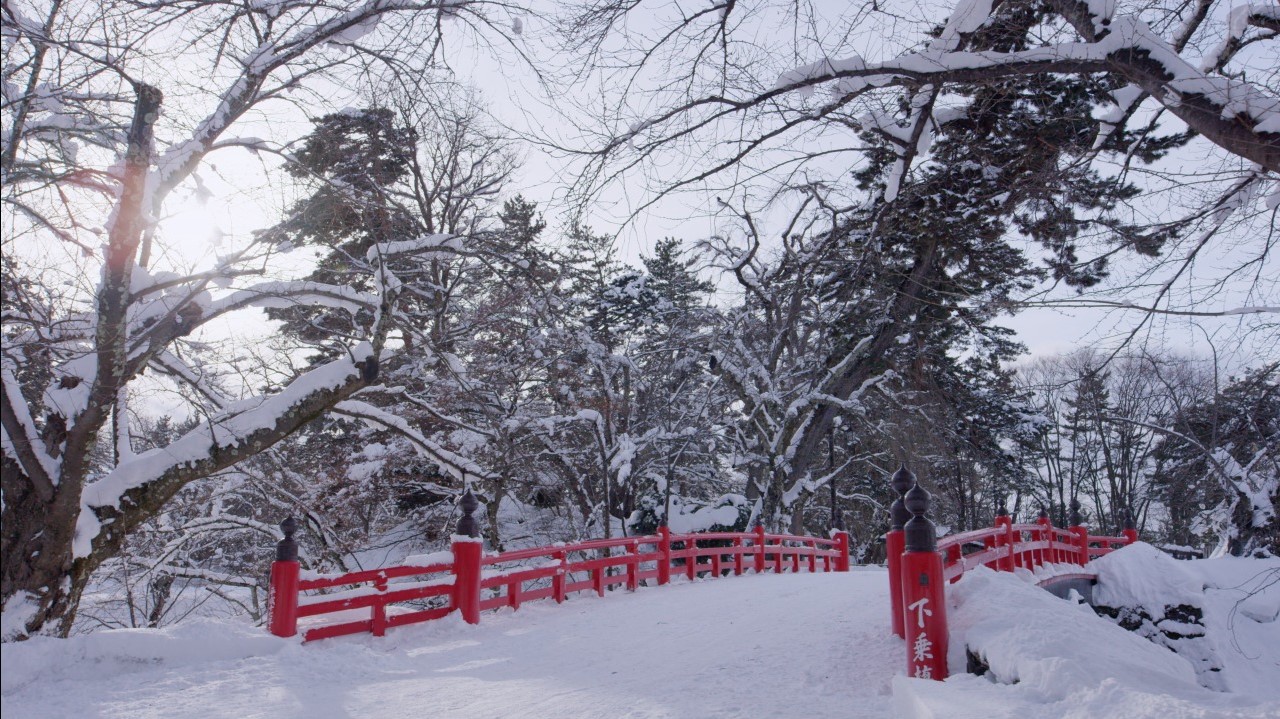 Image credit: Amazing Aomori
Visit between 9th-12th February 2023 to catch the Hirosaki Snow Lantern Festival, when the castle is surrounded by 200 lanterns lit inside Japanese snow huts known as kamakura.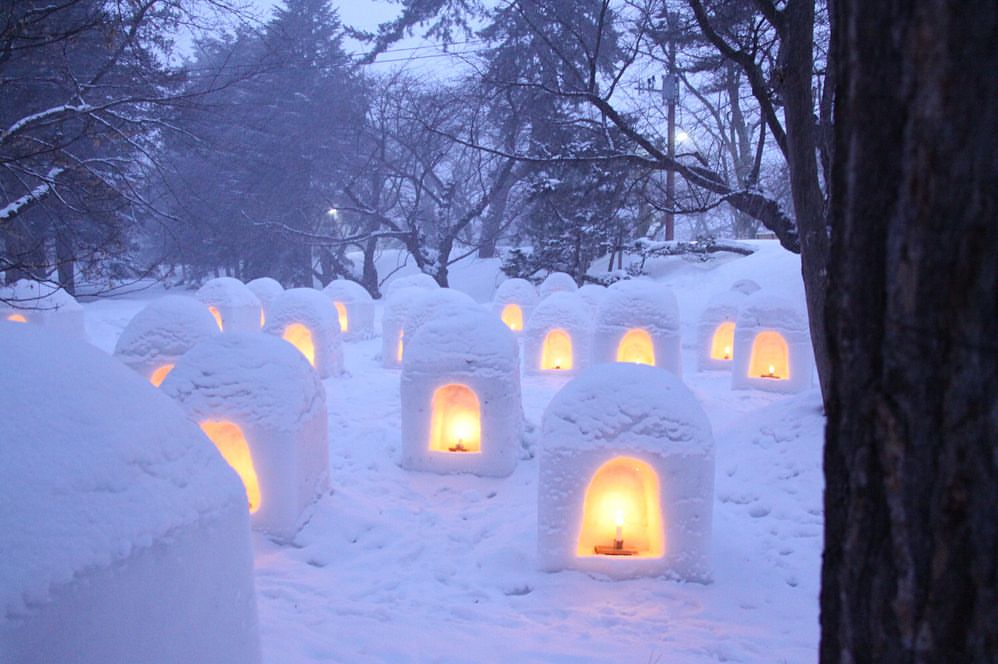 Image credit: @jeab_suwalee
Just north of the park is a former samurai district. Though today it has mostly been modernised and transformed into a typical residential area, 3 samurai houses have been preserved as tourist attractions.
---
3. Sapporo, Hokkaido
---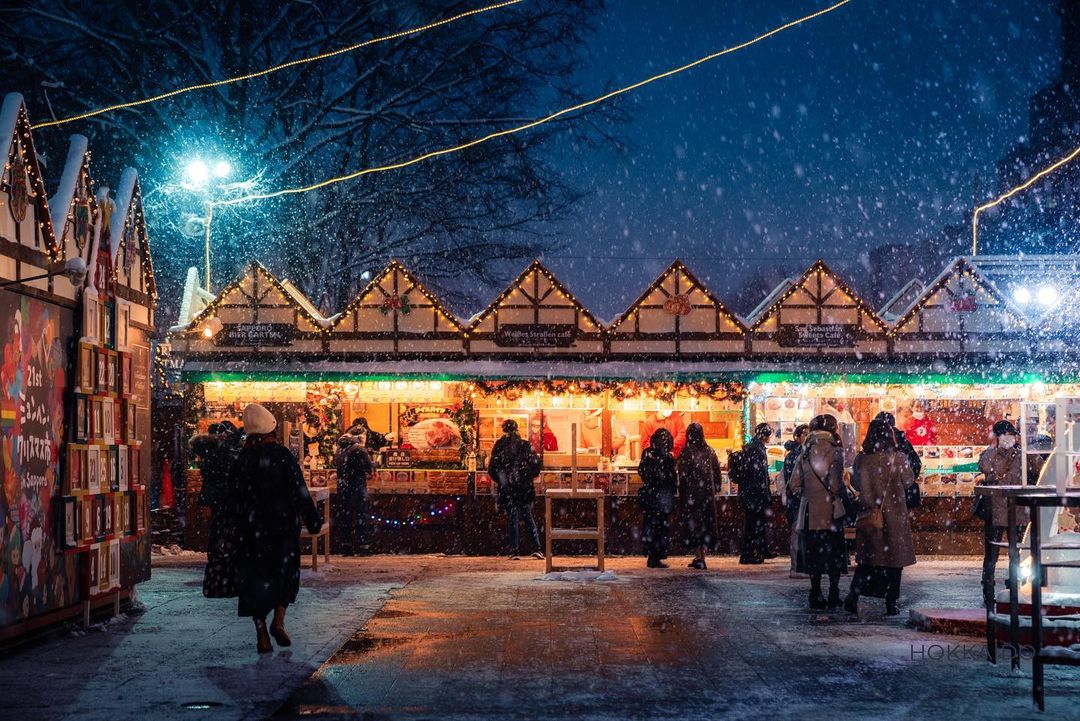 Image credit: @hokkaidoyomimono
Hokkaido is another region synonymous with snow and winter in Japan. Its capital, Sapporo, is a vibrant winter wonderland around this time of the year.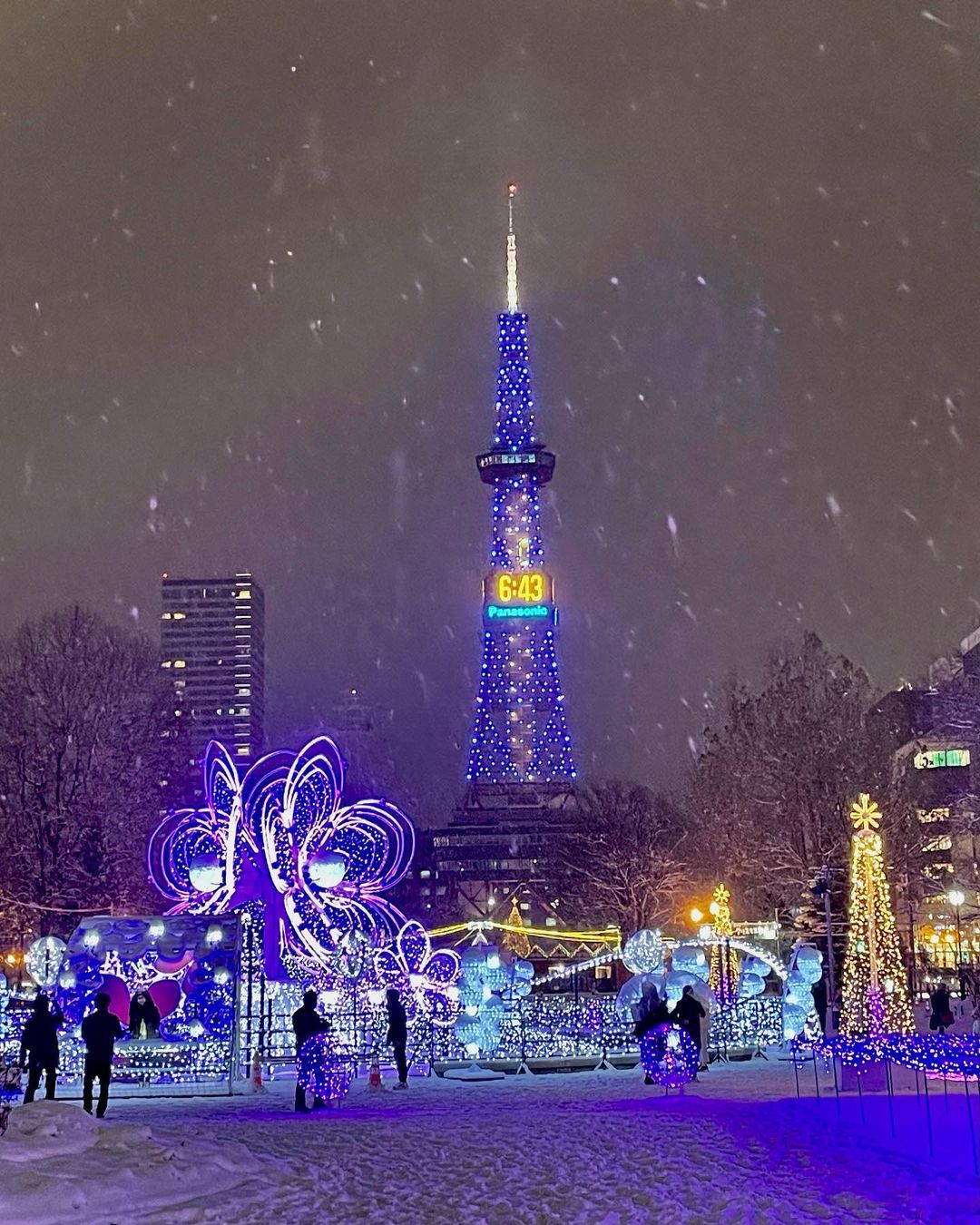 Image credit: @masaco.ltd
The Sapporo Winter Festival, held every February, is one of Japan's most popular winter events. Multiple locations in the city display massive ice sculptures that will make your jaw drop. Some of these sculptures can be found in Odori Park, which is right in the middle of the city.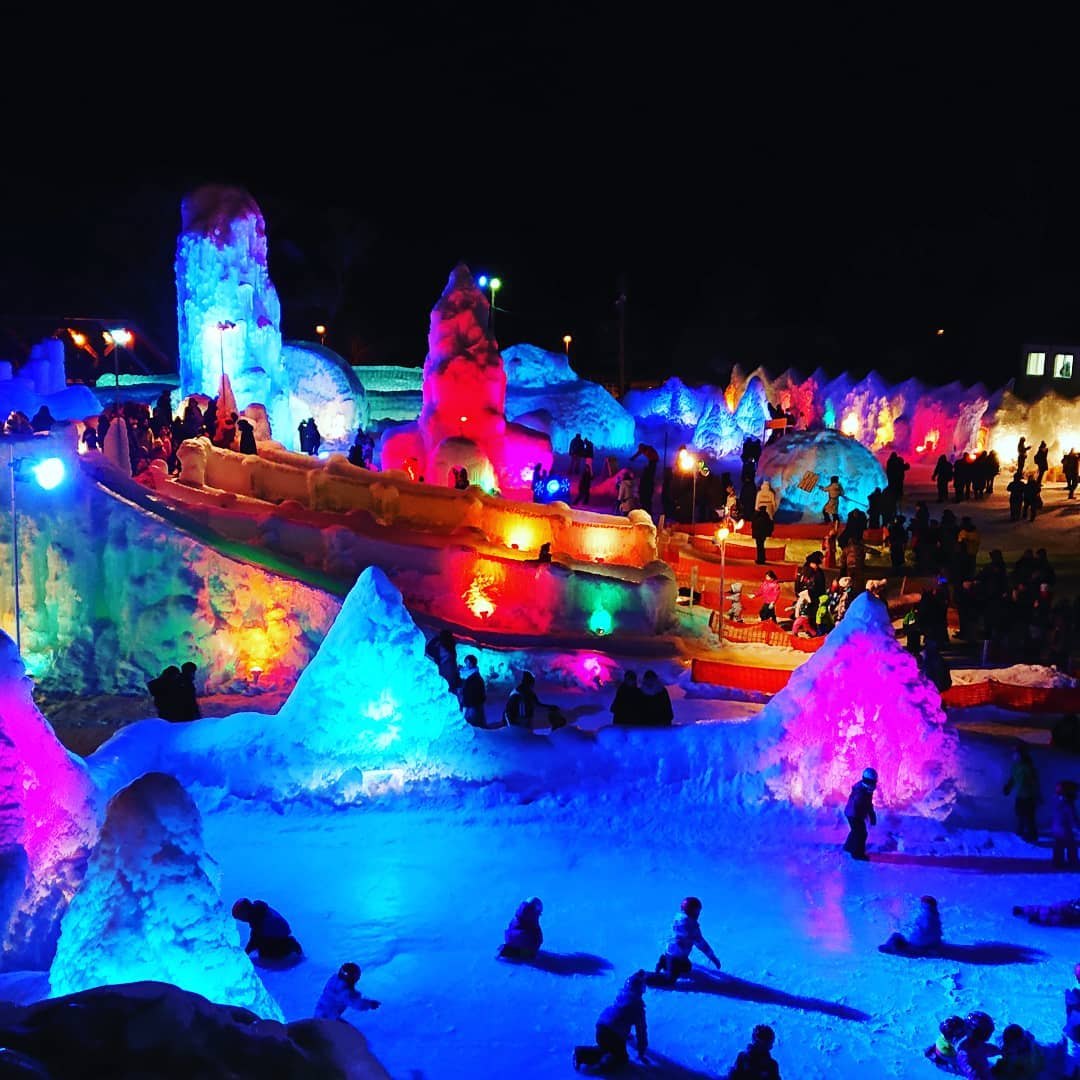 Image credit: @yulovebeer
As the main site of the festival, the park displays impressive snow carvings, some of which are large enough to serve as stages for live music events. An Illumination event where multiple structures are lit up in mesmerizing LED lights is also held during the festival.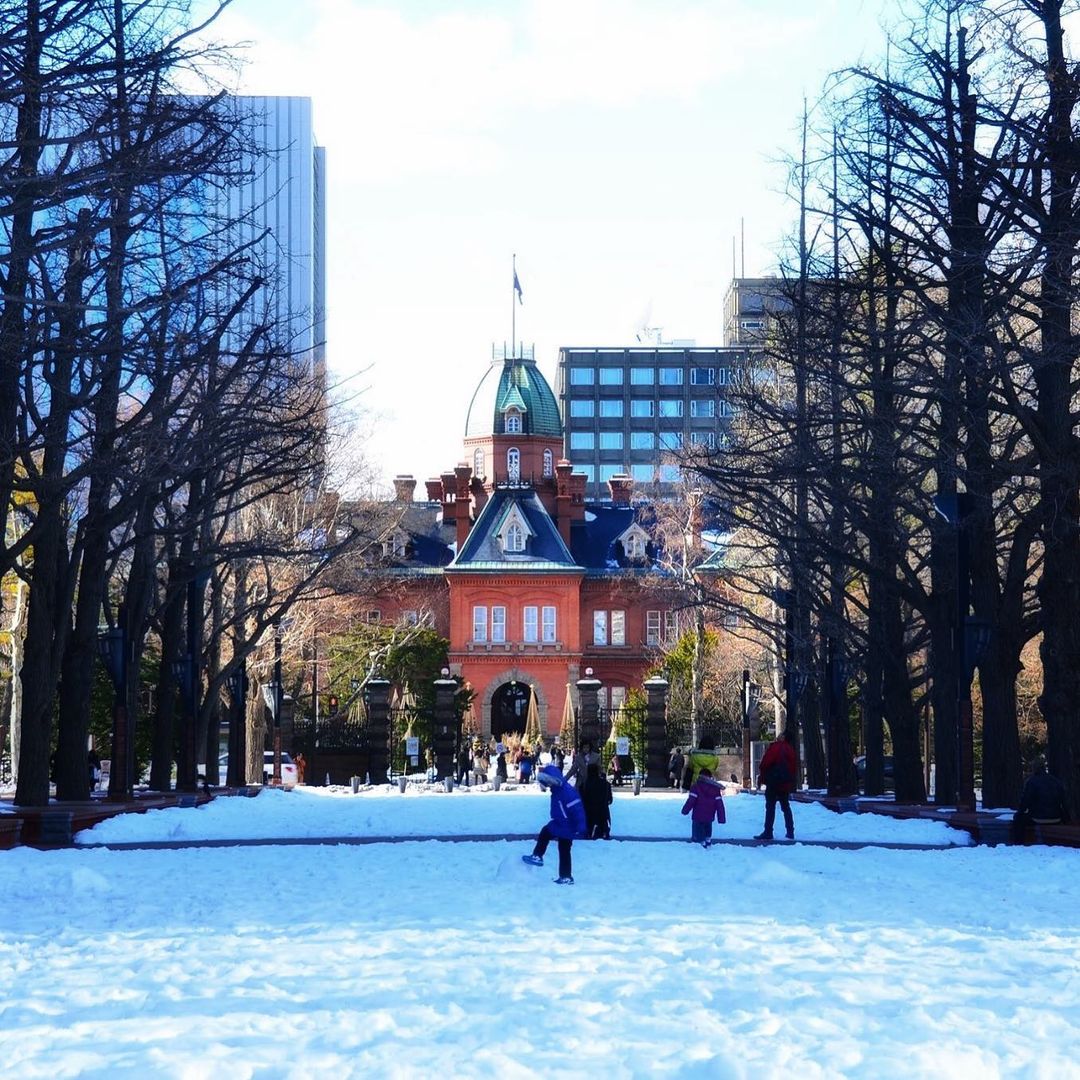 Image credit: @japanclothes_promo
Even without fancy illumination events, the city itself is beautiful in winter, with many landmarks that have a charming vibe when covered in snow.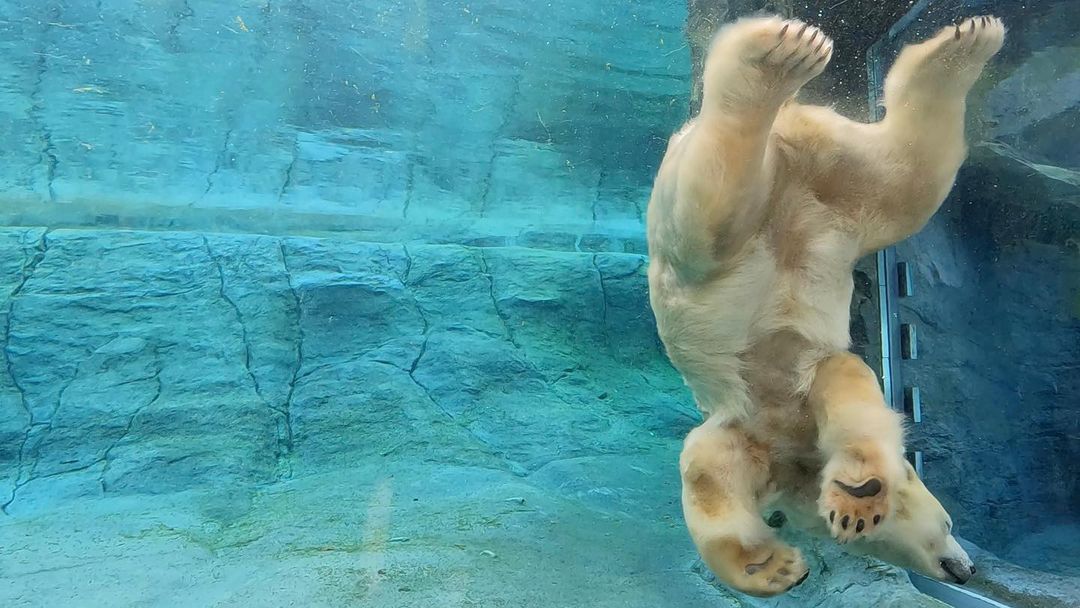 Image credit: @beyonfun
Also, drop by the Maruyama Zoo to see cold-climate animals such as snow leopards and polar bears, who will be particularly active during winter.
---
4. Otaru, Hokkaido
---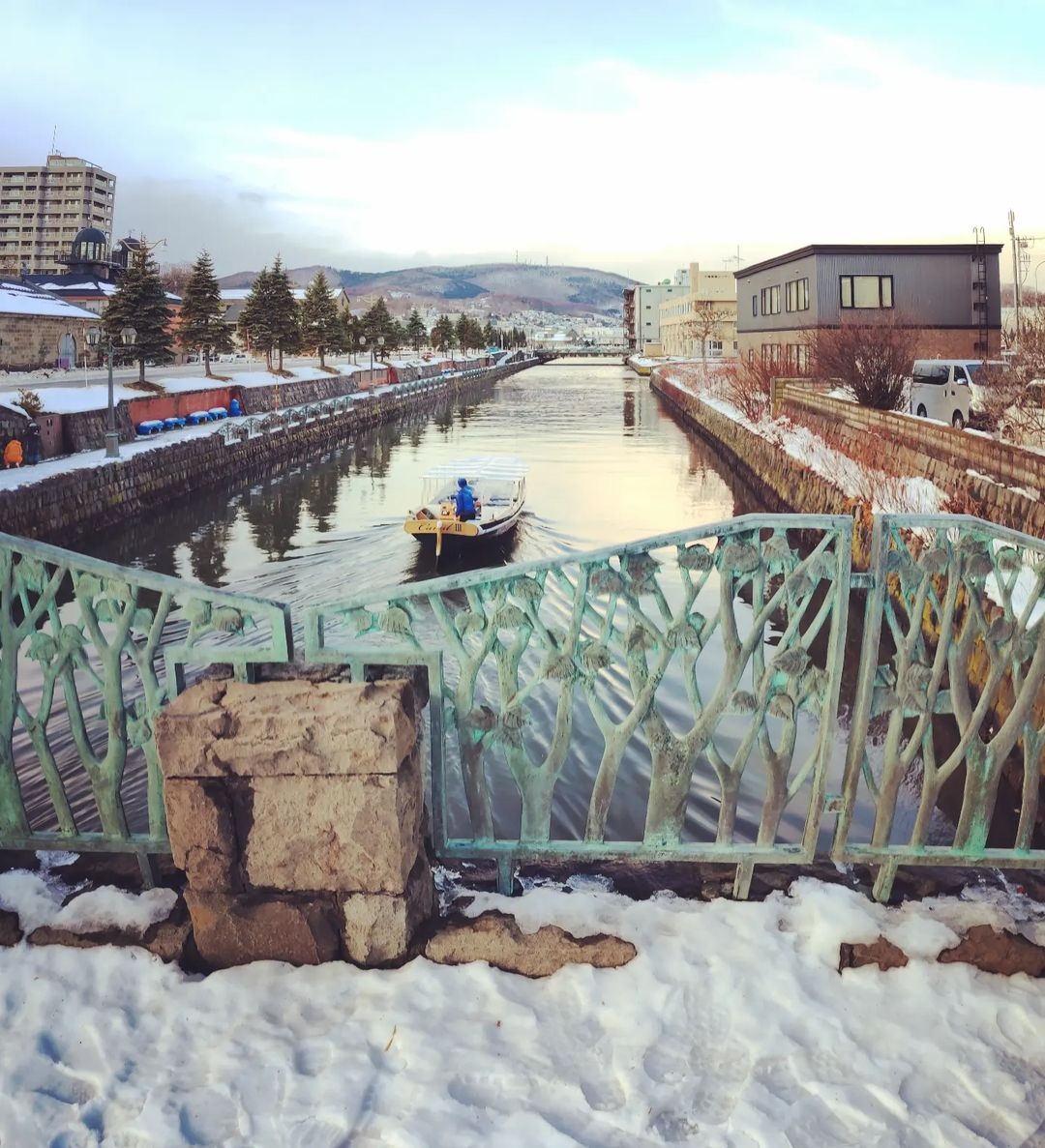 Image credit: @engkit
After you've had your fun in Sapporo, perhaps the quaint town of Otaru, just 35km away, can provide a change of pace.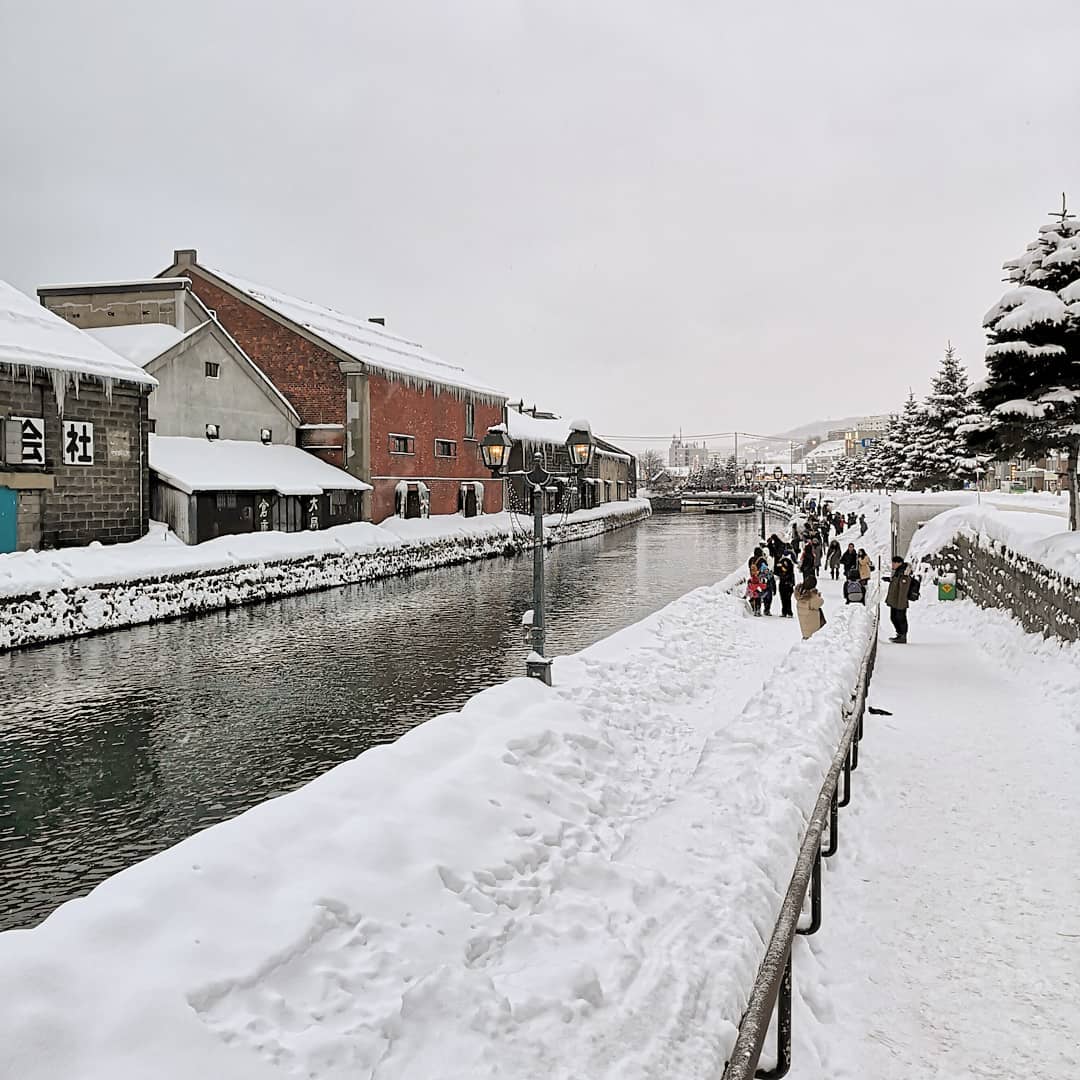 Image credit: @ronmadrid
Formerly a port city in the 20th century, Otaru boasts an European vibe with Western-style lamp posts and brick warehouses lining its iconic Otaru Canal.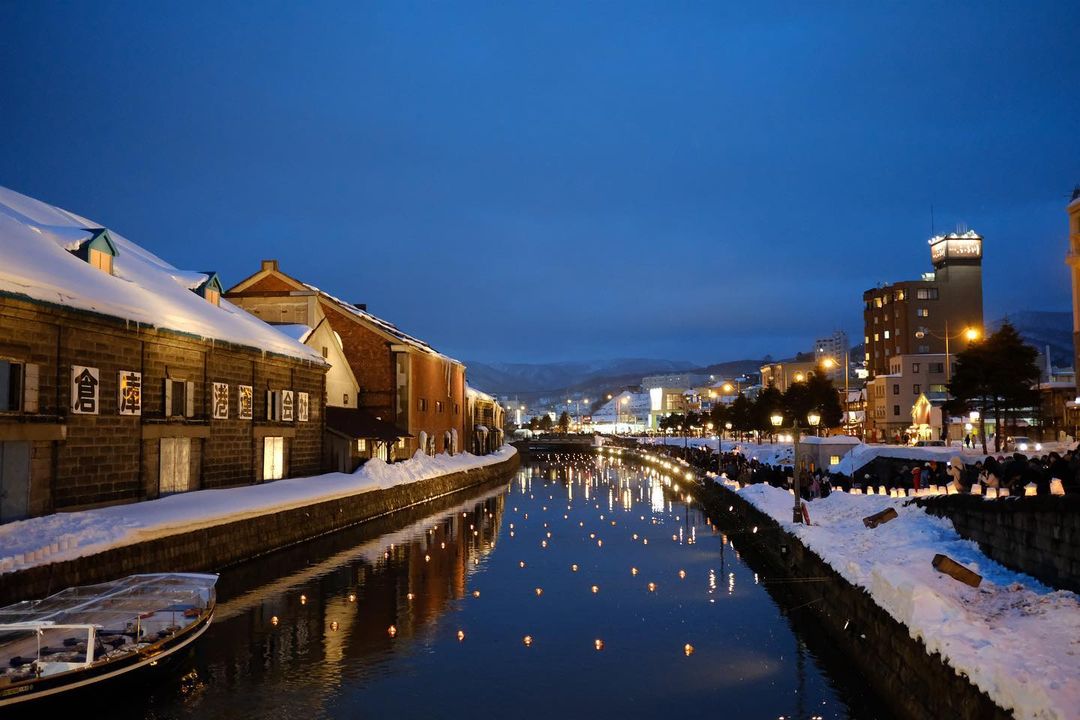 Image credit: @joy.travel.eat
The city also has its own festival, which runs at the same time as Sapporo's. In 2023, that'd be 4th-11th February. During this period, lanterns along the canal are lit every night, bathing the solemn buildings in a romantic amber glow.
---
5. Furano, Hokkaido
---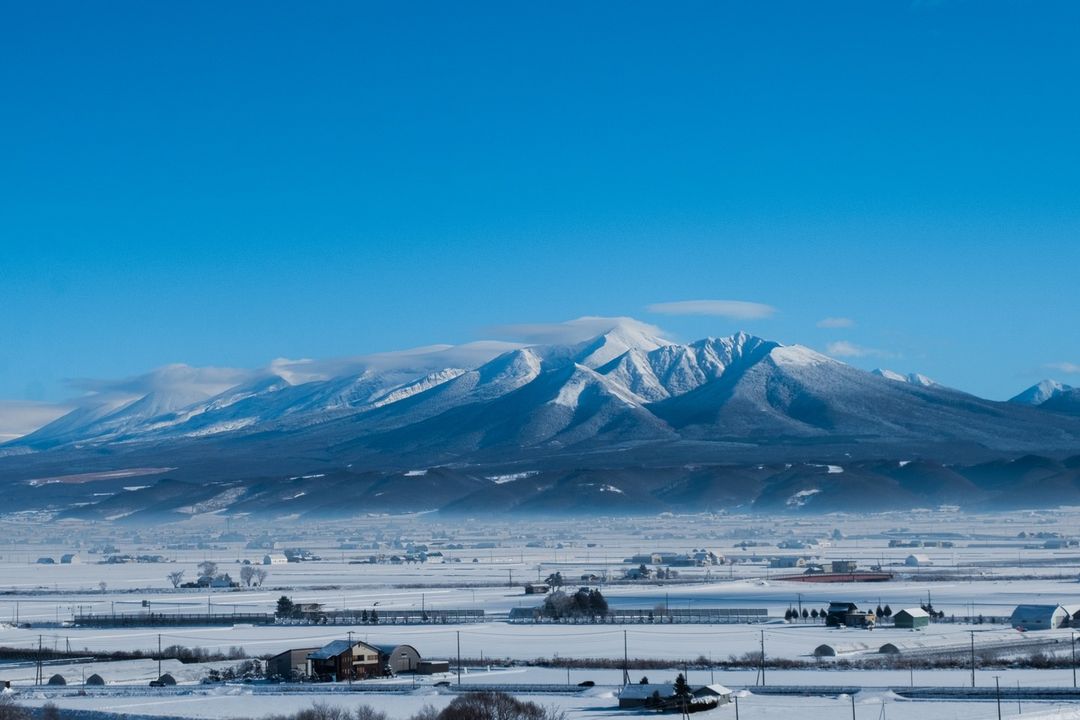 Image credit: @furanoshi_official
Another famous tourist destination in Hokkaido, Furano is well-loved for its rural landscapes that take on different kinds of beauty in different seasons. Many a visitor have been enthralled by the vast lavender gardens here during summer, and no fewer have fallen in love with the magnificent winter scenery replete with snow-covered mountains and fields.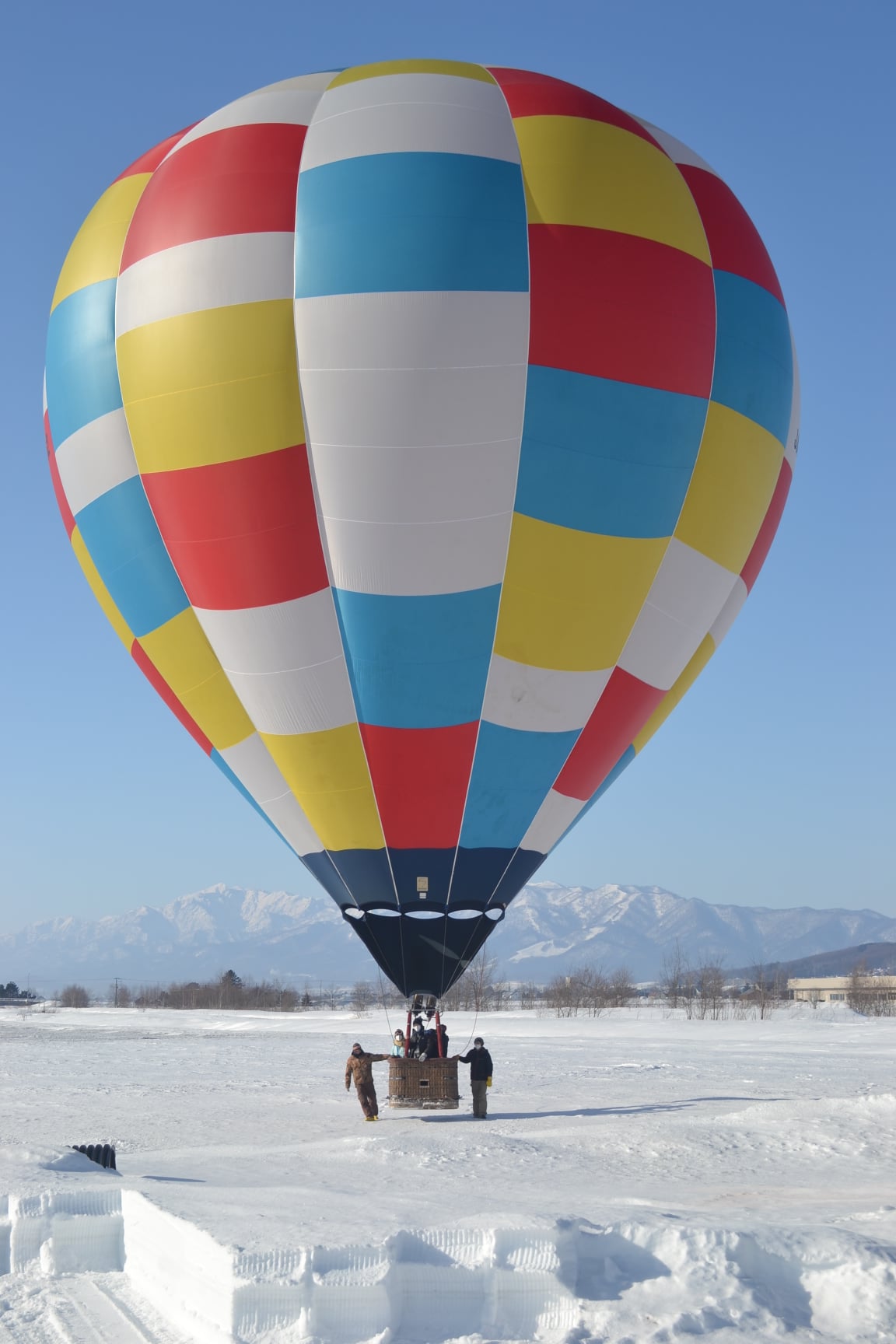 Image credit: Visit Furano
Book a hot air balloon tour for ¥18,000-¥22,000 (~USD130.66-USD159.70) to take in a panoramic view of the stark landscape from an elevated position, with the mighty Mt. Tokachi highlighted in the background.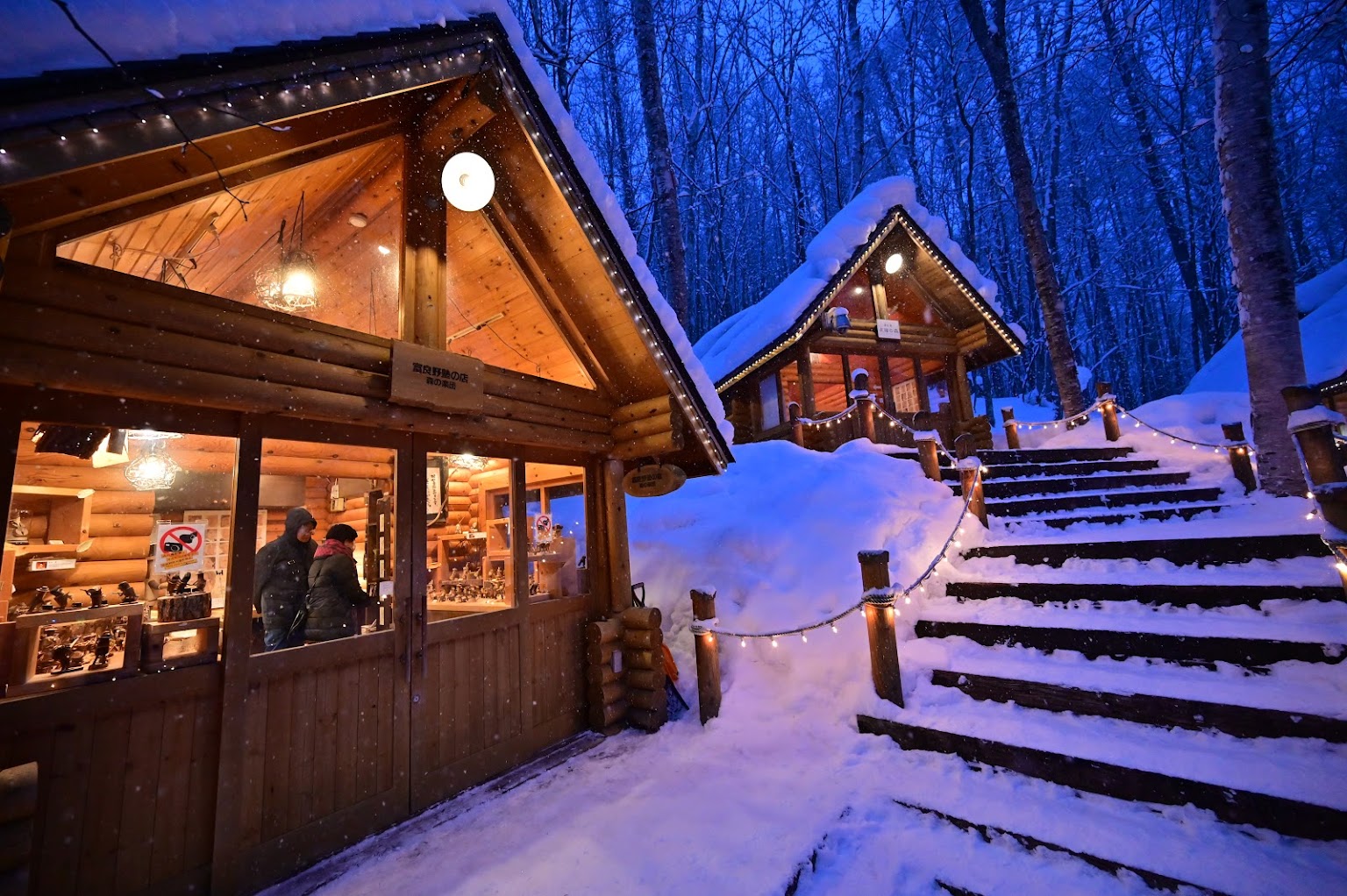 Image credit: 波尼LO
A must-visit attraction in Furano is the Ningle Terrace – a lovely little craft village comprising 15 wooden cabins in the middle of a forest. Lit up by golden lights at night, they almost look like Santa Claus' workshops brought straight out of fairytales.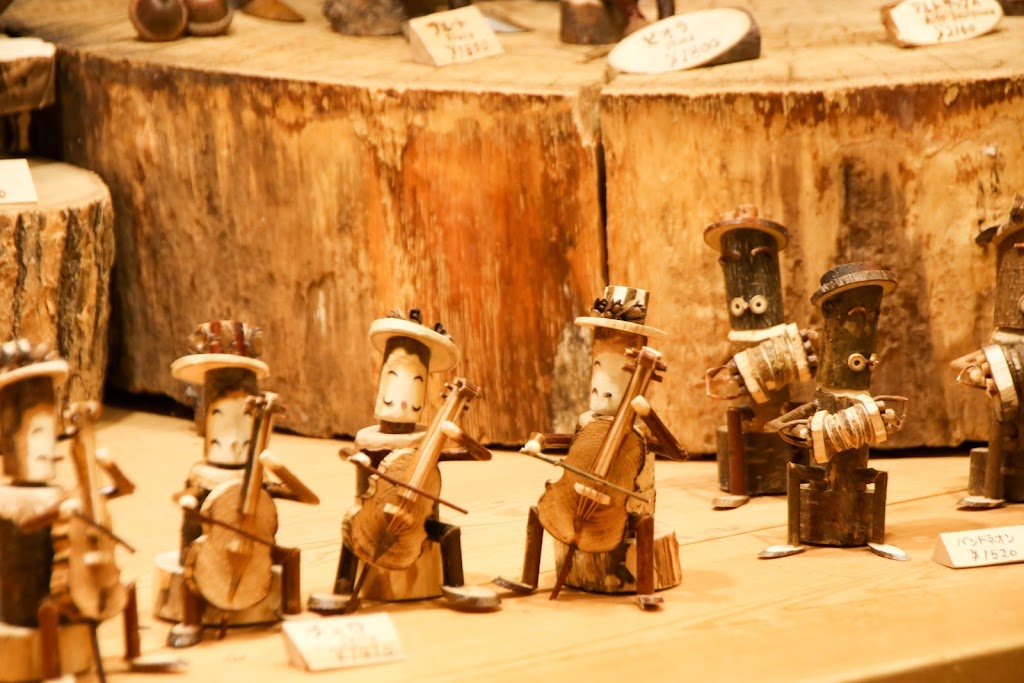 Image credit: Josephine Xie
Hand-crafted products such as tiny wooden figurines are available for sale. Feel free to grab a few as souvenirs or unique omiyage for your friends and family.
---
6. Nikko, Tochigi Prefecture
---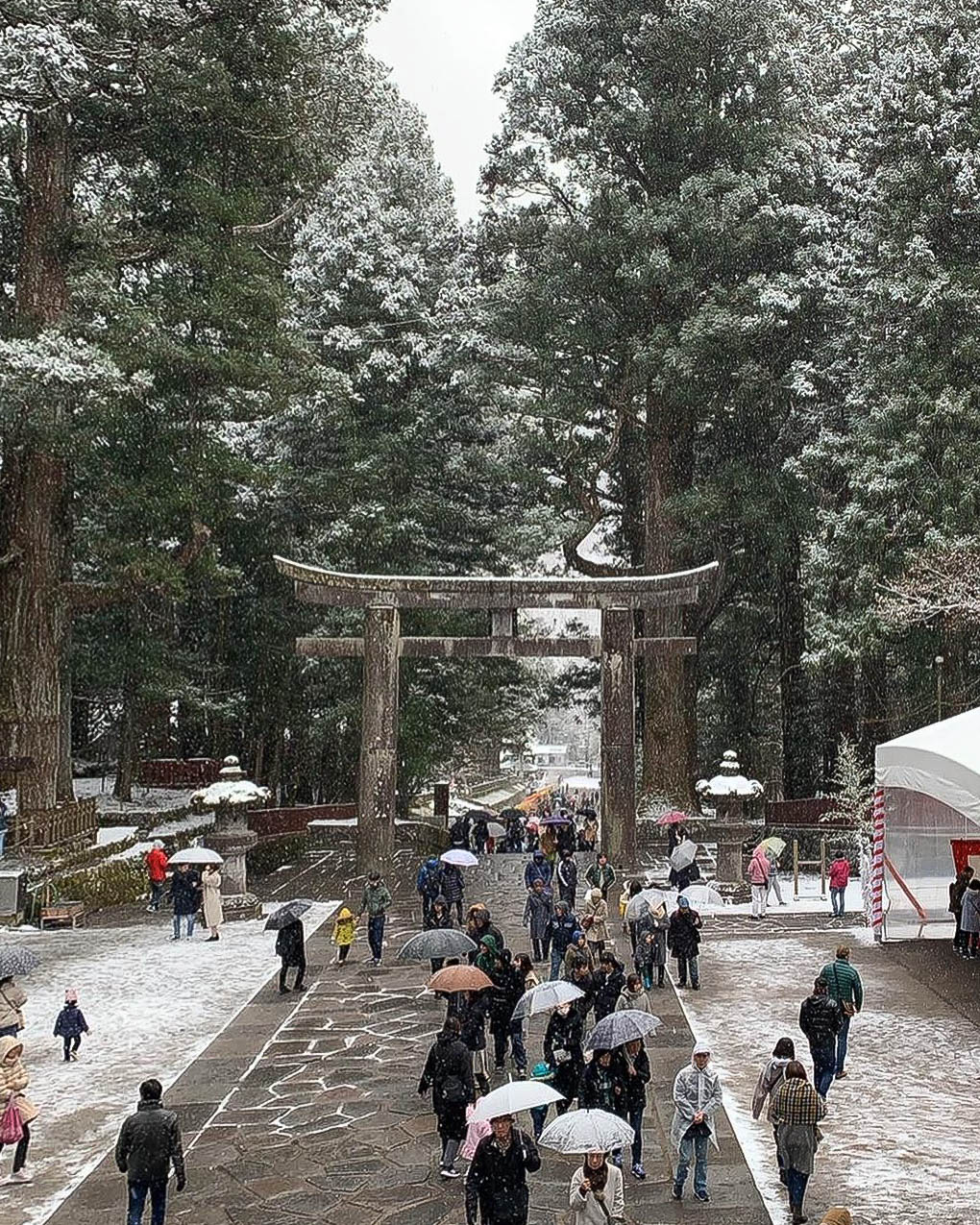 Entrance to the Toshohu Shrine, Nikko.
Image adapted from @rixxki
Just 2 hours away by train from Tokyo, the city of Nikko provides a good mix of natural sightseeing spots and culture exploration. It is home to the famed Toshogu Shrine, a magnificent shrine complex that pays tribute to Tokugawa Ieyasu, the founder of the Tokugawa Shogunate.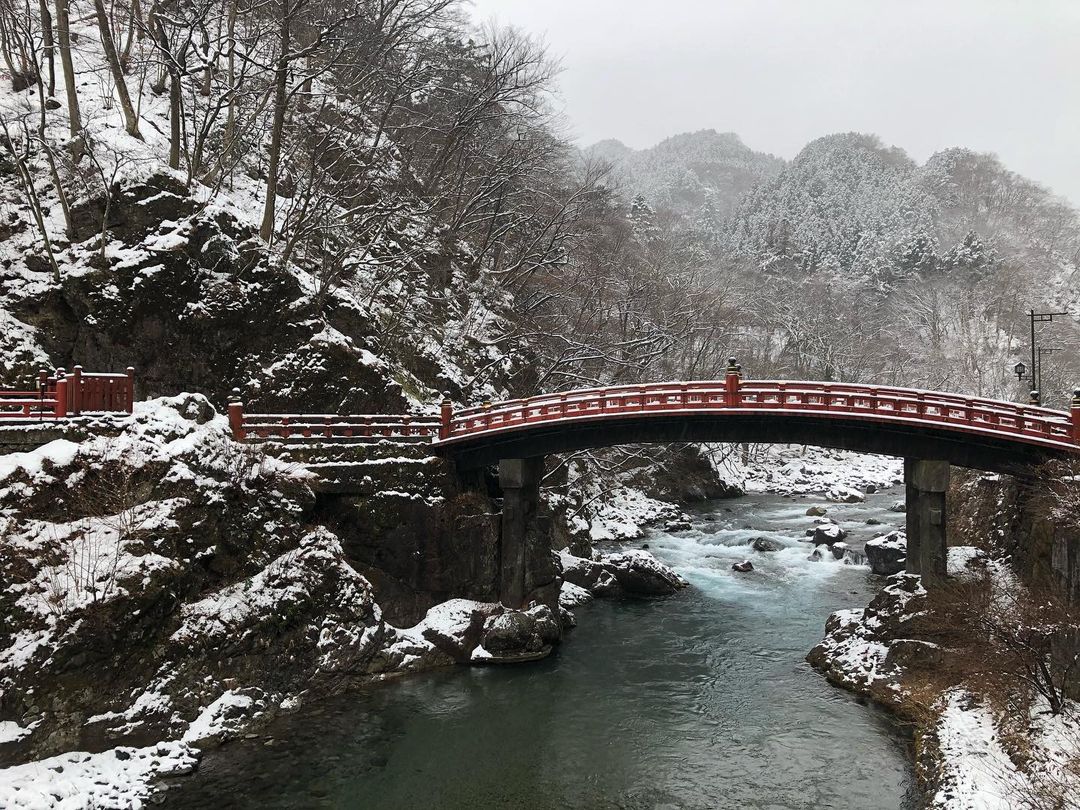 The iconic Shinkyo Bridge, located on the way to Kanmangafuchi Abyss.
Image credit: @postcardsfrommyplaneseat
Those who fancy a stroll can take the quaint riverside walking trail overlooking the Kanmangafuchi Abyss, a natural gorge featuring streams amidst rocky shores and trees. Here, you'll find a line of stone Jizo statues – Buddhist figures said to protect travellers, kids, and the spirits of children who have passed away before their parents.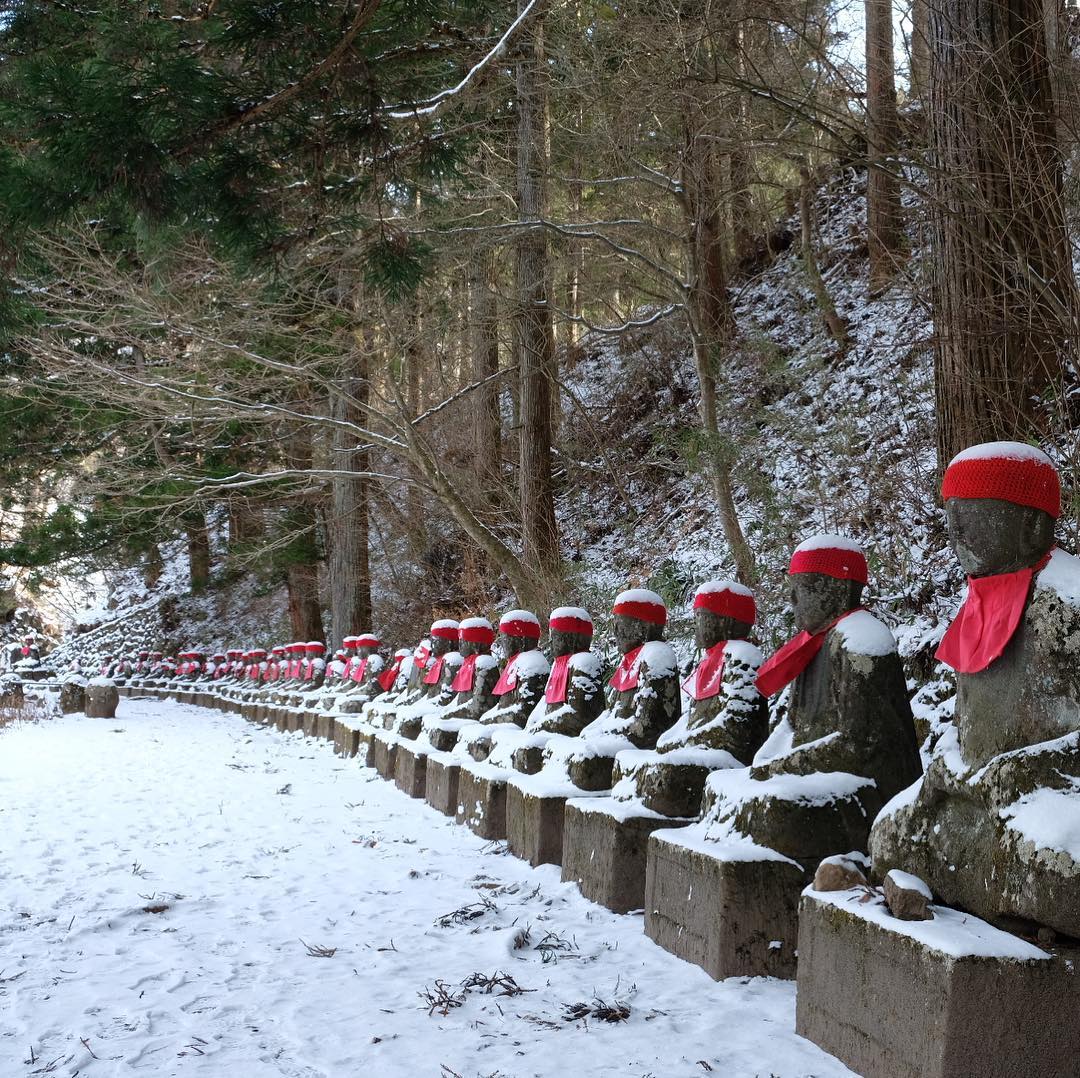 Image credit: @madeinnikko
Just outside the city is Lake Chuzenji, another notable landmark known for its natural scenery.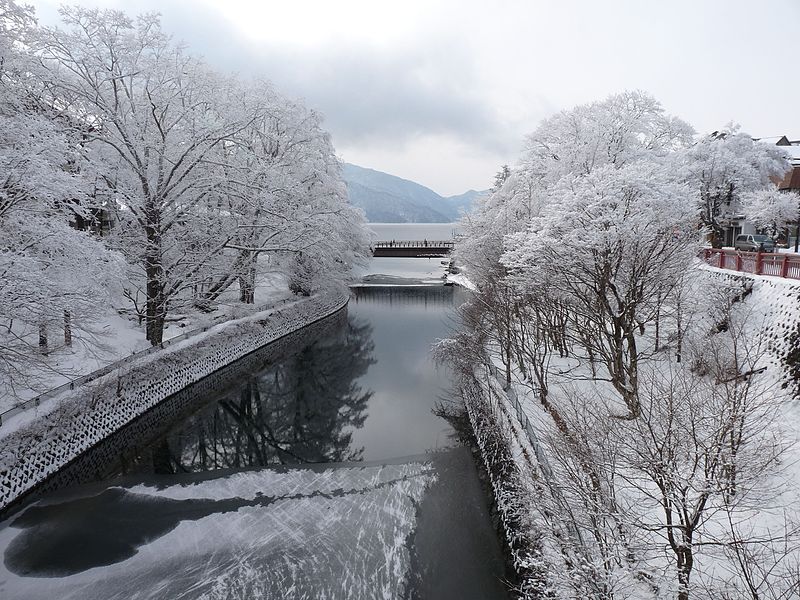 The spot where the Daiya river flows into Lake Chuzenji.
Image credit: Wikipedia Commons
Come winter, you can see the lakeshore and mountains in the distance blanketed in a layer of snow, and ice crystalising on tree branches.

Image credit: @tasyamaru
The Kegon Waterfall, a mighty chute of water flowing down the mountainside from almost 100 meters, is also located here. On particularly cold winter days, you may even find the waterfall frozen, suspended in the air.
---
7. Ginzan Onsen, Yamagata Prefecture
---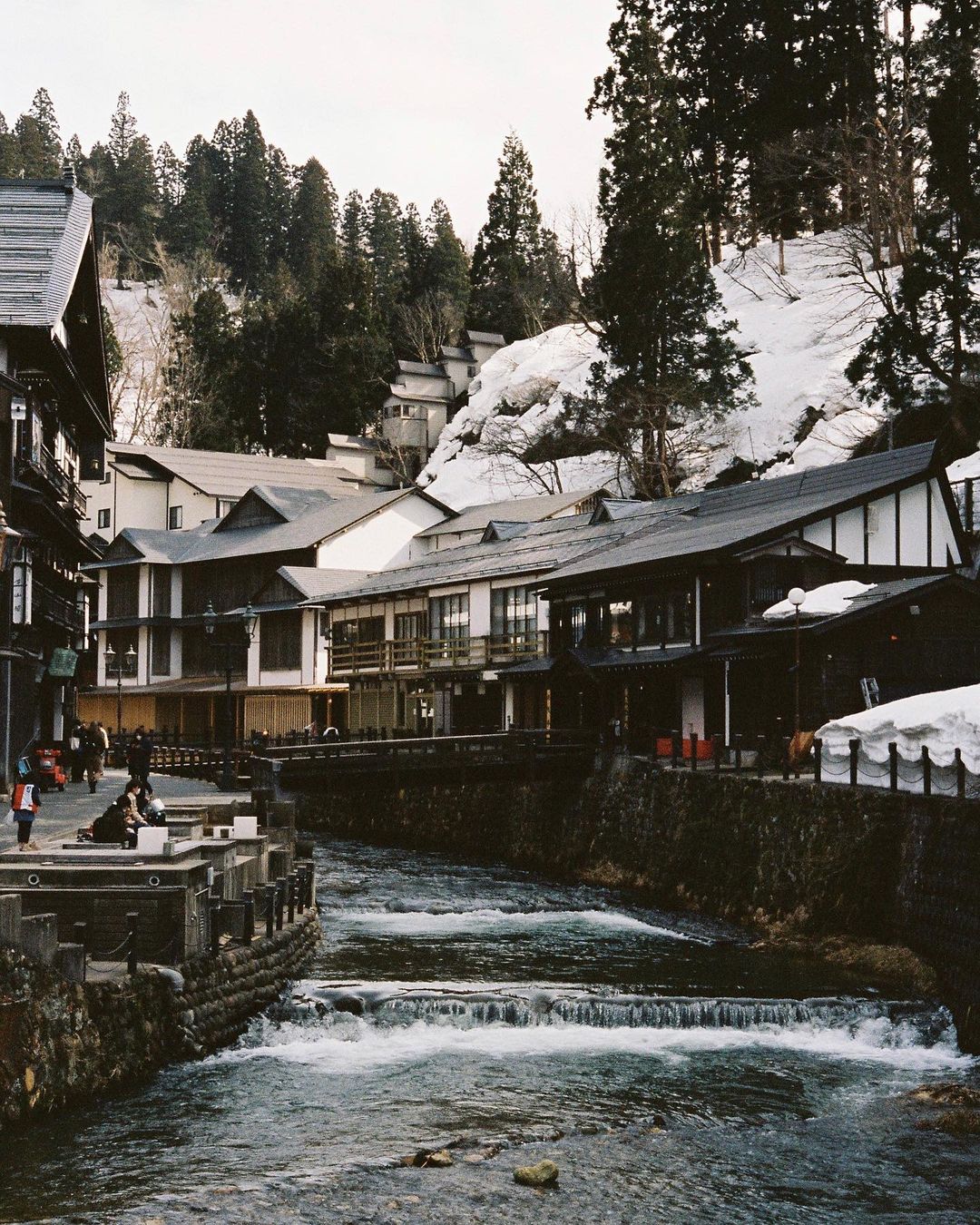 Image credit: @amorislaa
Nothing quite compares to soaking in a hot onsen to chase the cold after a day spent snow gazing, and you'd be hard-pressed to find a better place to enjoy such an experience than Ginzan Onsen.
This famous onsen town features rows of traditional wooden guesthouses lined up alongside a moat, connected by bridges. In the evening, the town takes on a nostalgic vibe as warm lights diffuse from the windows of these guesthouses out to the snowy streets.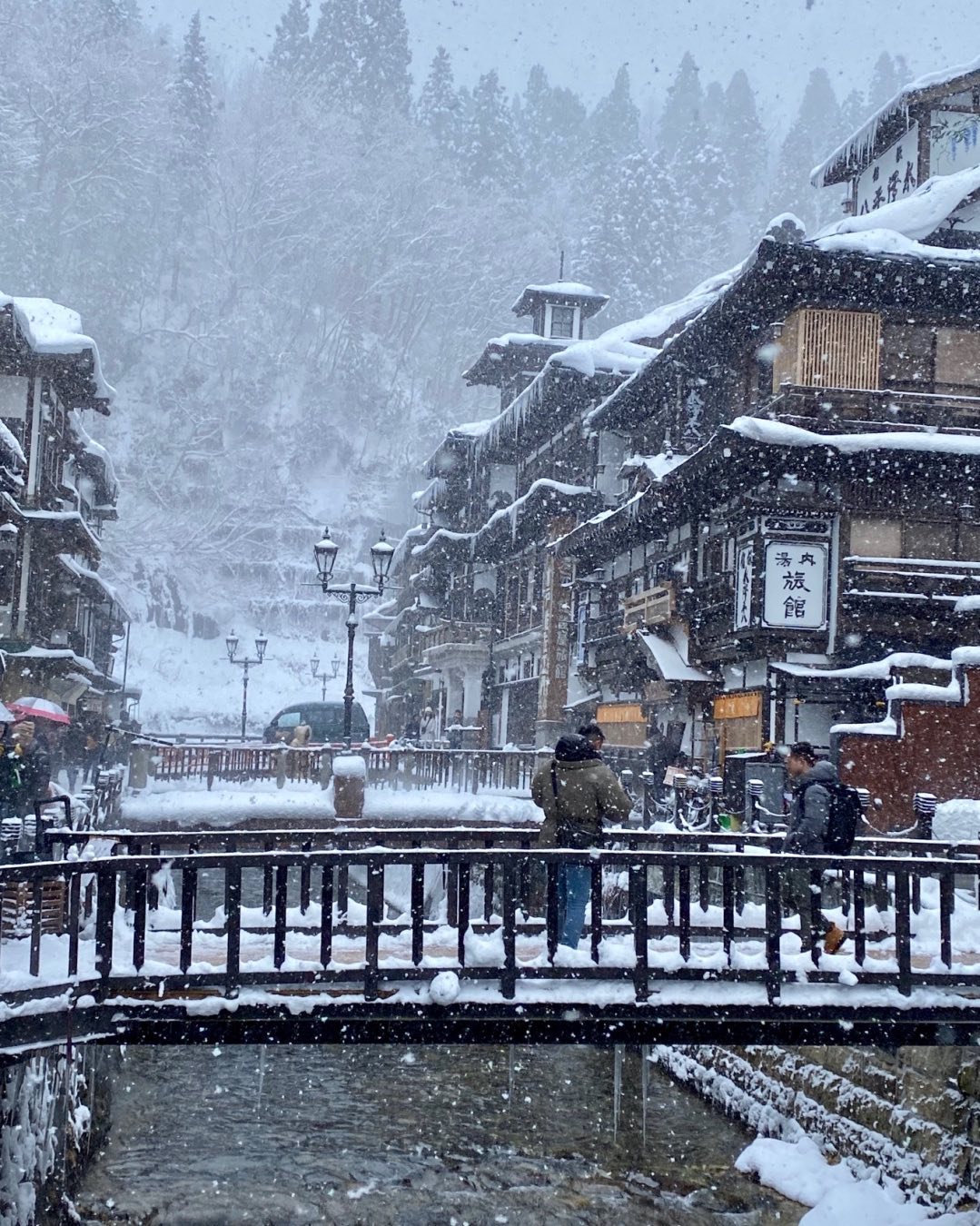 Image credit: @windynao
Check out the 2 public baths, Shiroganeyu and Takimikan, which are accessible for just ¥500 (~USD3.64) each. Alternatively, the more premium Omokageyu bath offers a private 50-minute bathing experience for ¥2000 (~USD14.57) per person.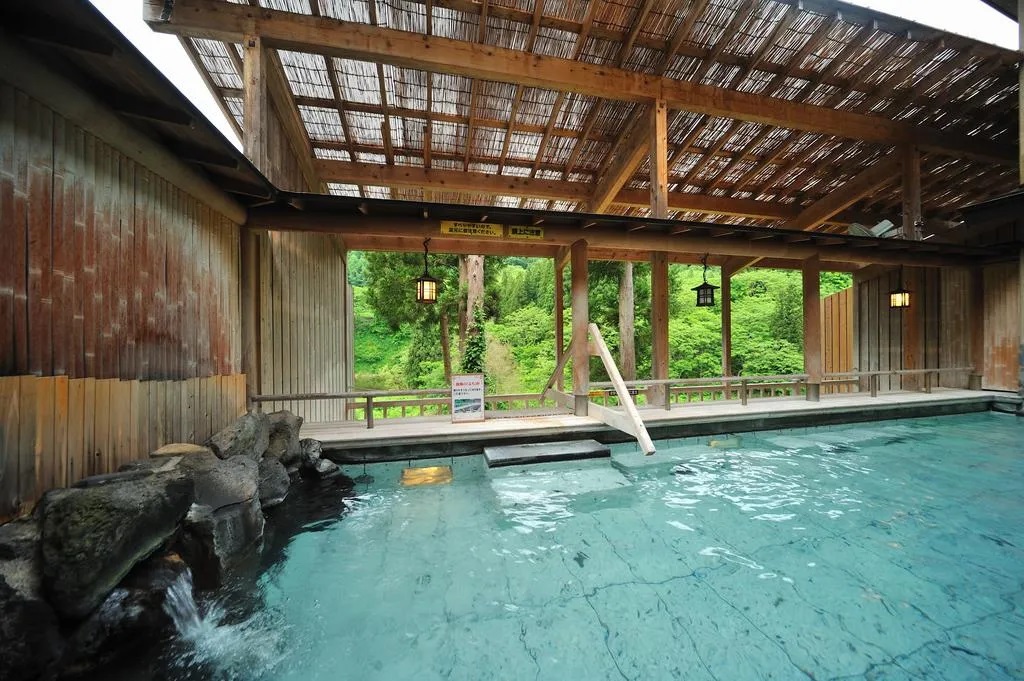 Image credit: Asian Wanderlust
---
8. Ouchi-juku, Fukushima
---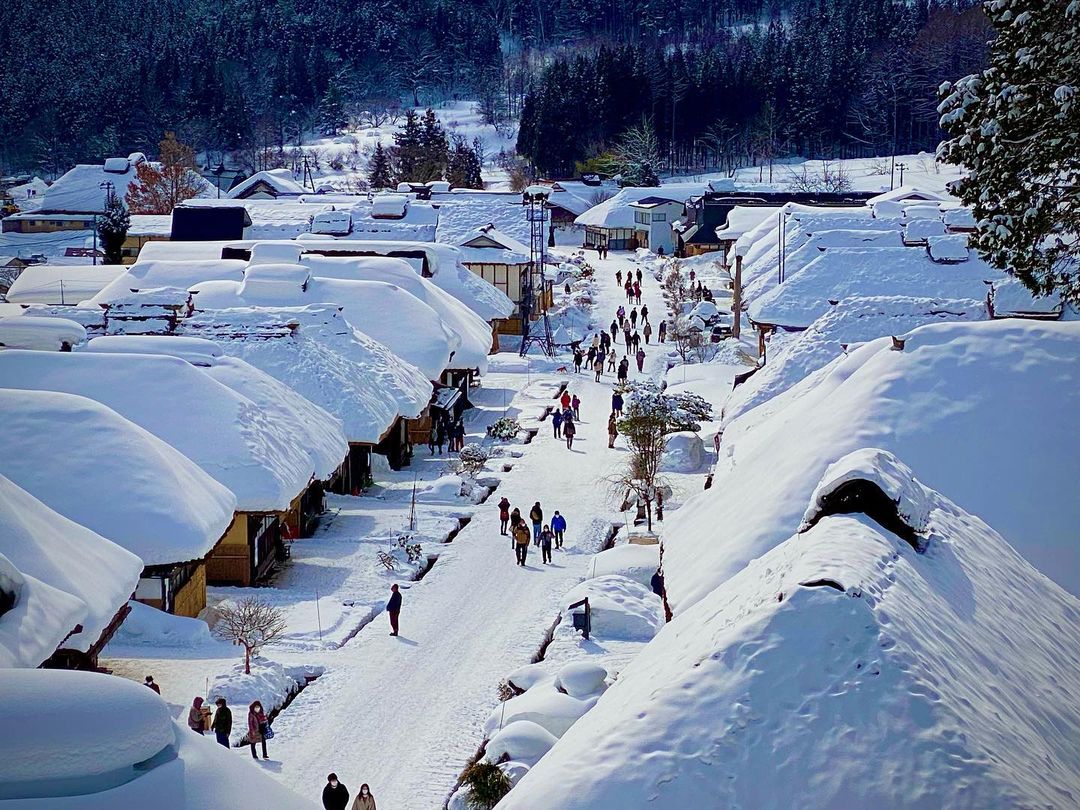 Image credit: @wtr0417
The ancient village of Ouchi-Juku is a treat for history buffs, culture enthusiasts, and nature lovers alike. Formerly a post station in the Edo era, the rural town is characterised by its iconic thatched-roof buildings, which have been painstakingly preserved to look as they did back in the day.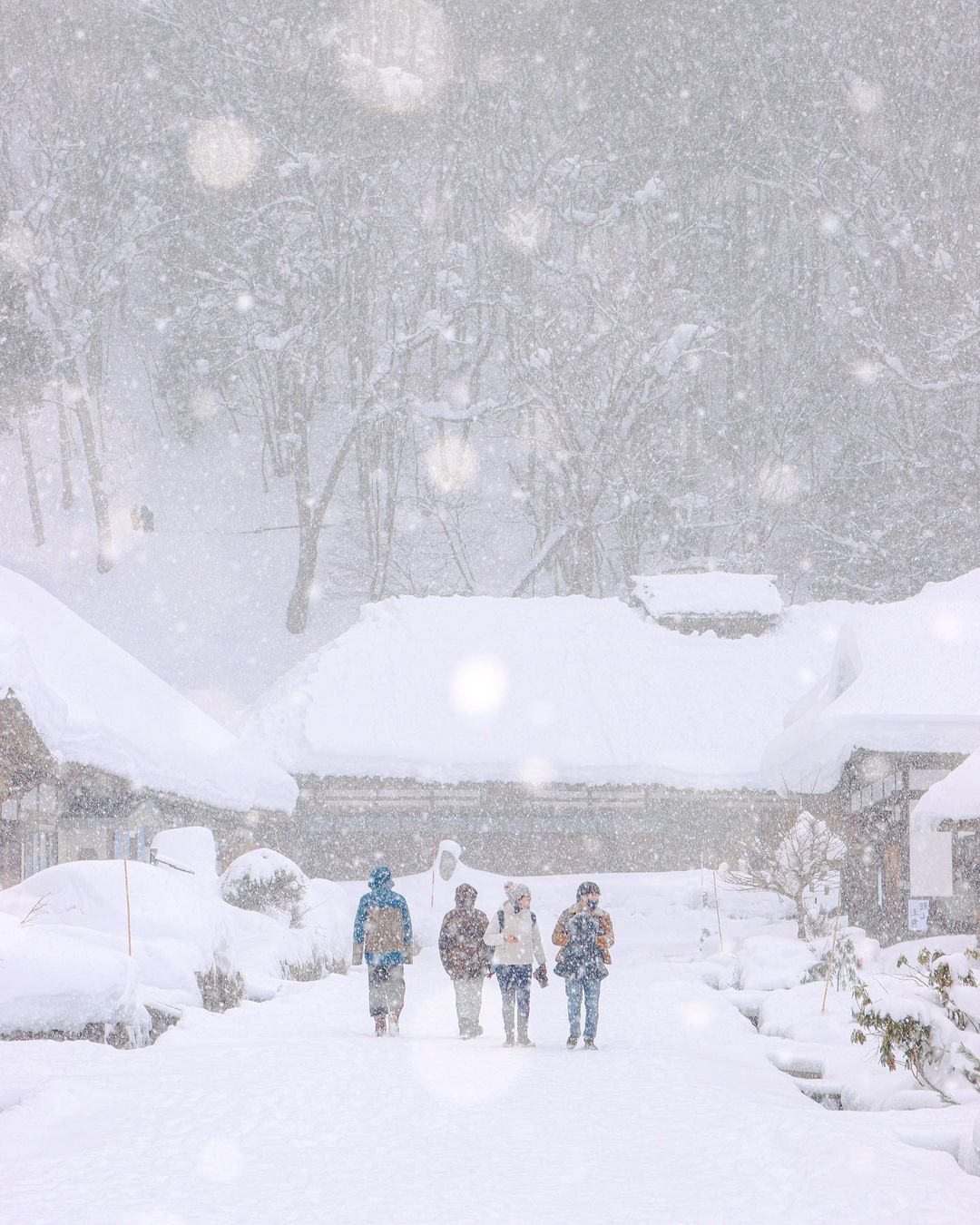 Image credit: @miyasan._
Many of these buildings now serve as restaurants or inns. Drop by to take a bite of local specialties such as soba noodles, grilled fish, and meat skewers to warm your stomach after all that frolicking in the snow.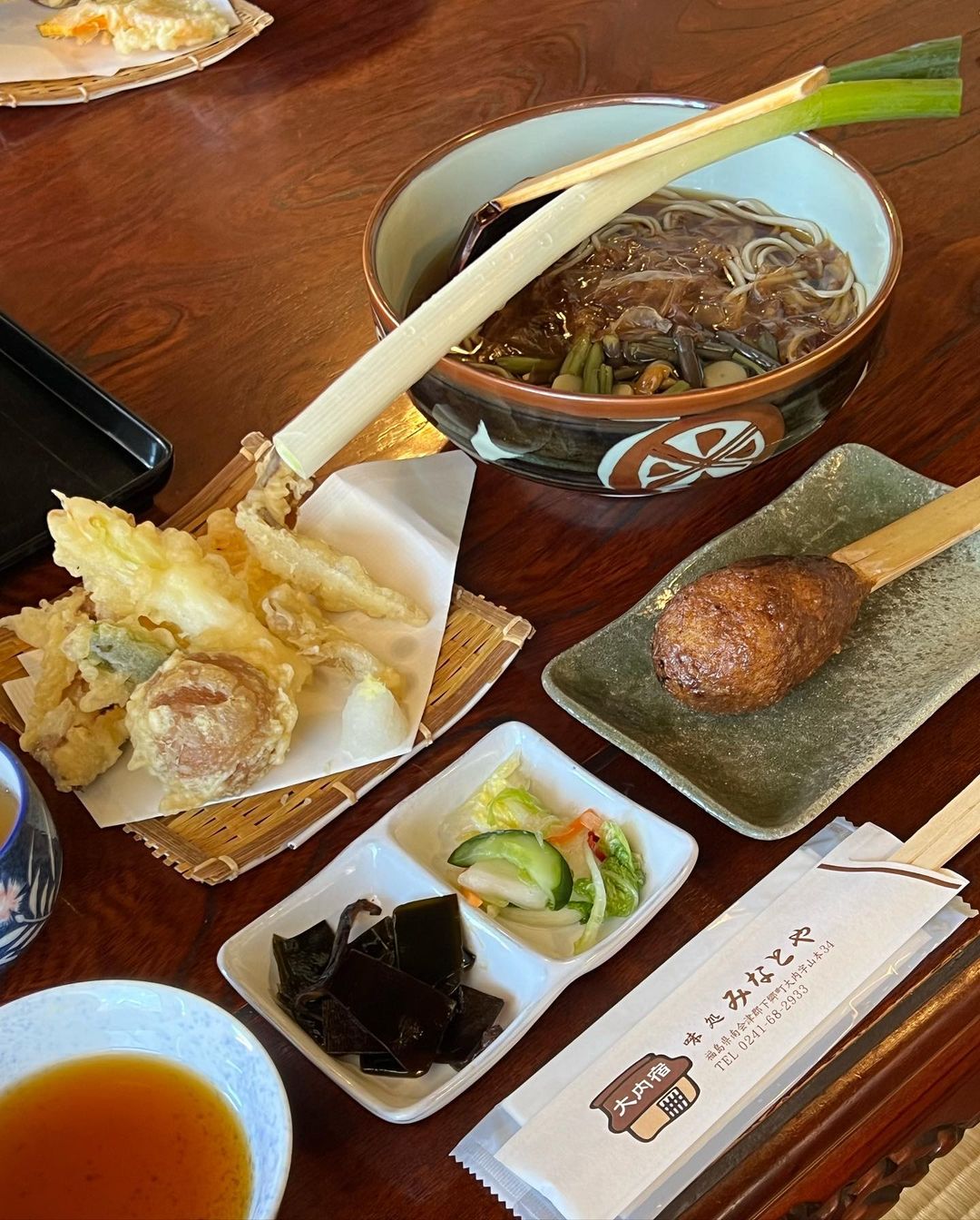 Image credit: @nowr.th
The village's former town hall has also been transformed into a small museum of sorts, displaying Edo-era tools and daily items. It makes for a worthwhile visit if you're interested in learning more about the lives of locals in the Edo era.
---
9. Niseko, Hokkaido
---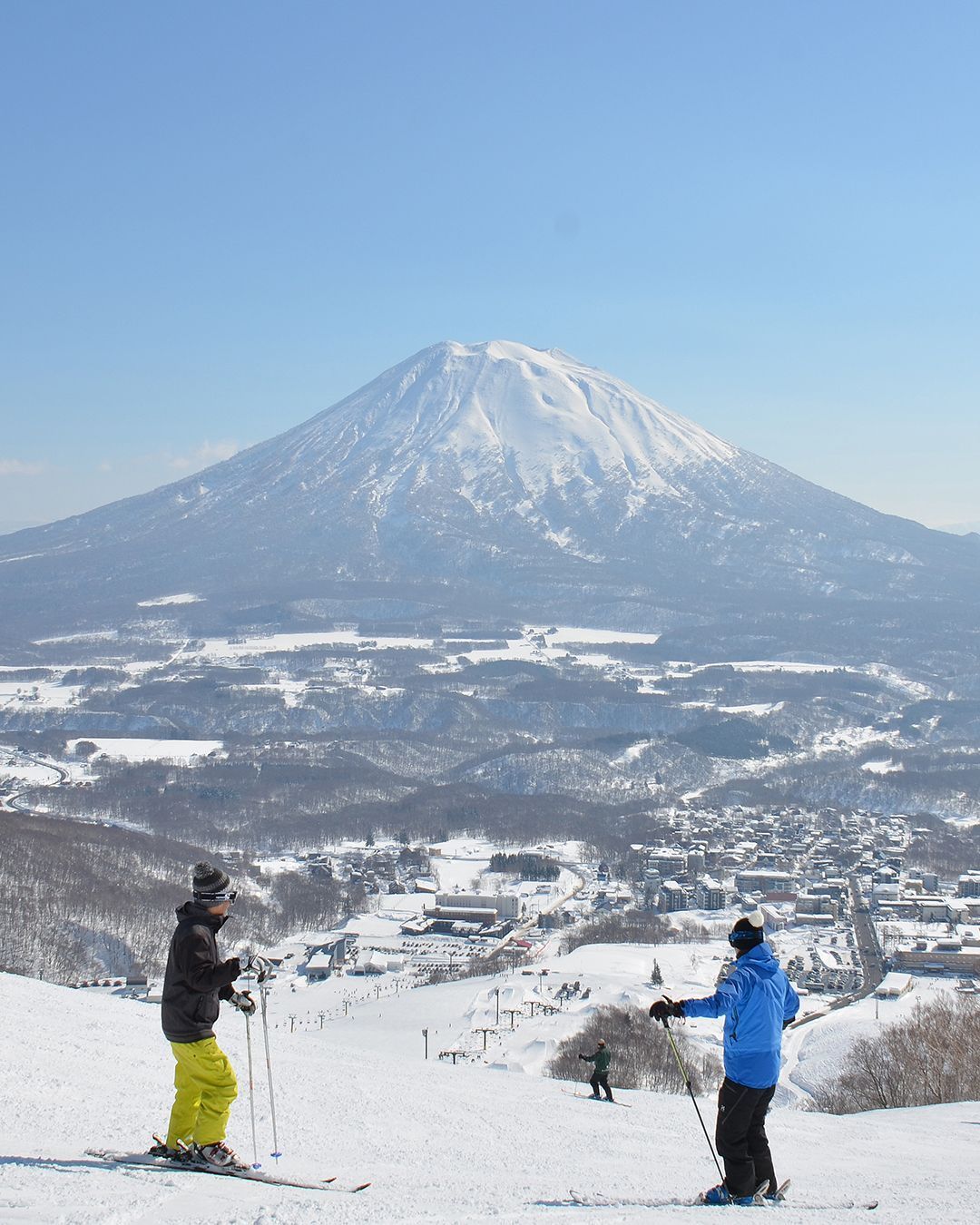 Image credit: @nisekounited
A winter trip to Japan would not be complete without skiing, and of course, it'd be remiss not to recommend Niseko for this activity.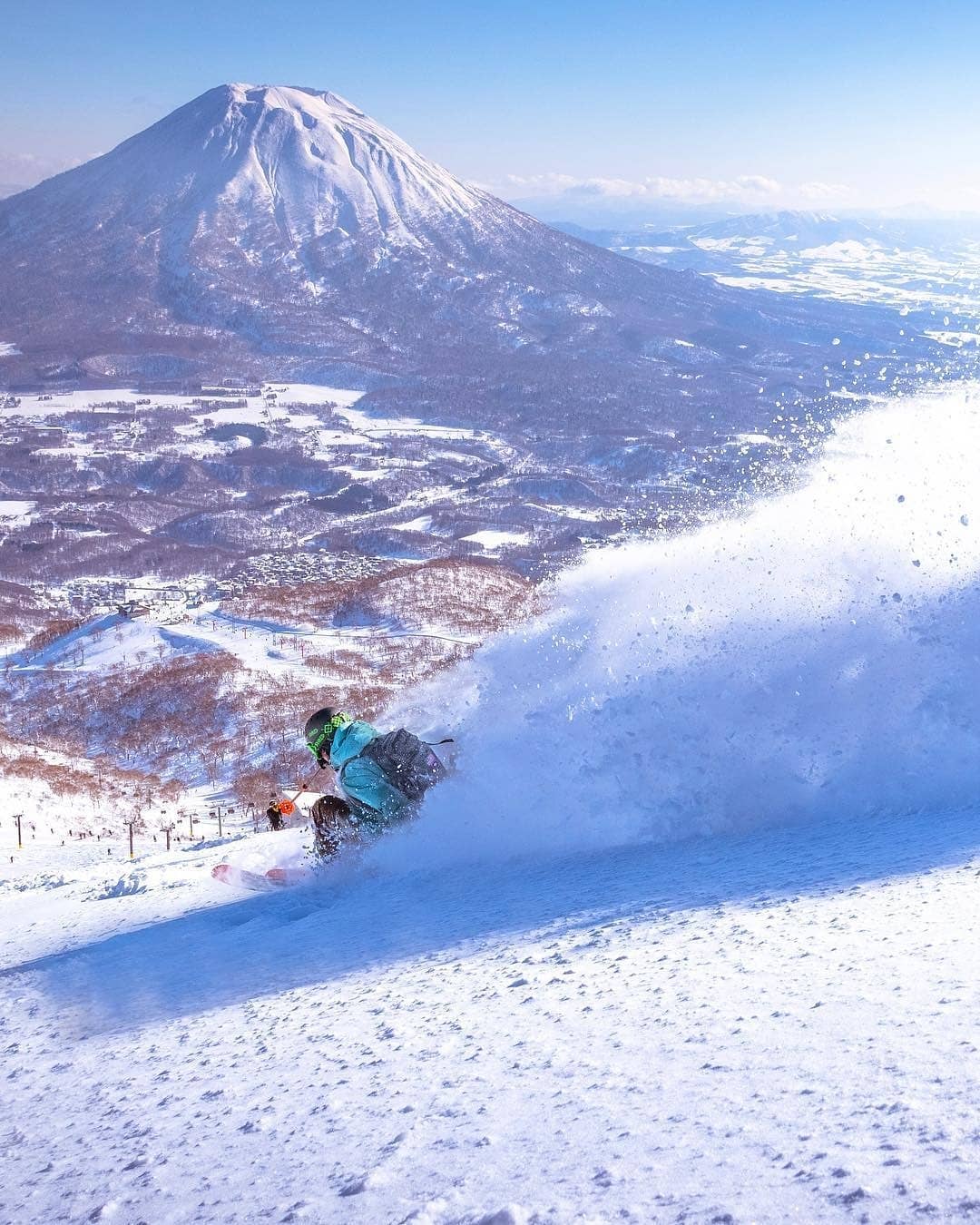 Image credit: @nisekojapan
The region's powdered snow is famous for its consistency and rich quantity. Niseko is home to multiple trails with different difficulty levels for beginners and veterans alike, and the many resorts that have popped up here over the years mean visitors will never want for convenient services.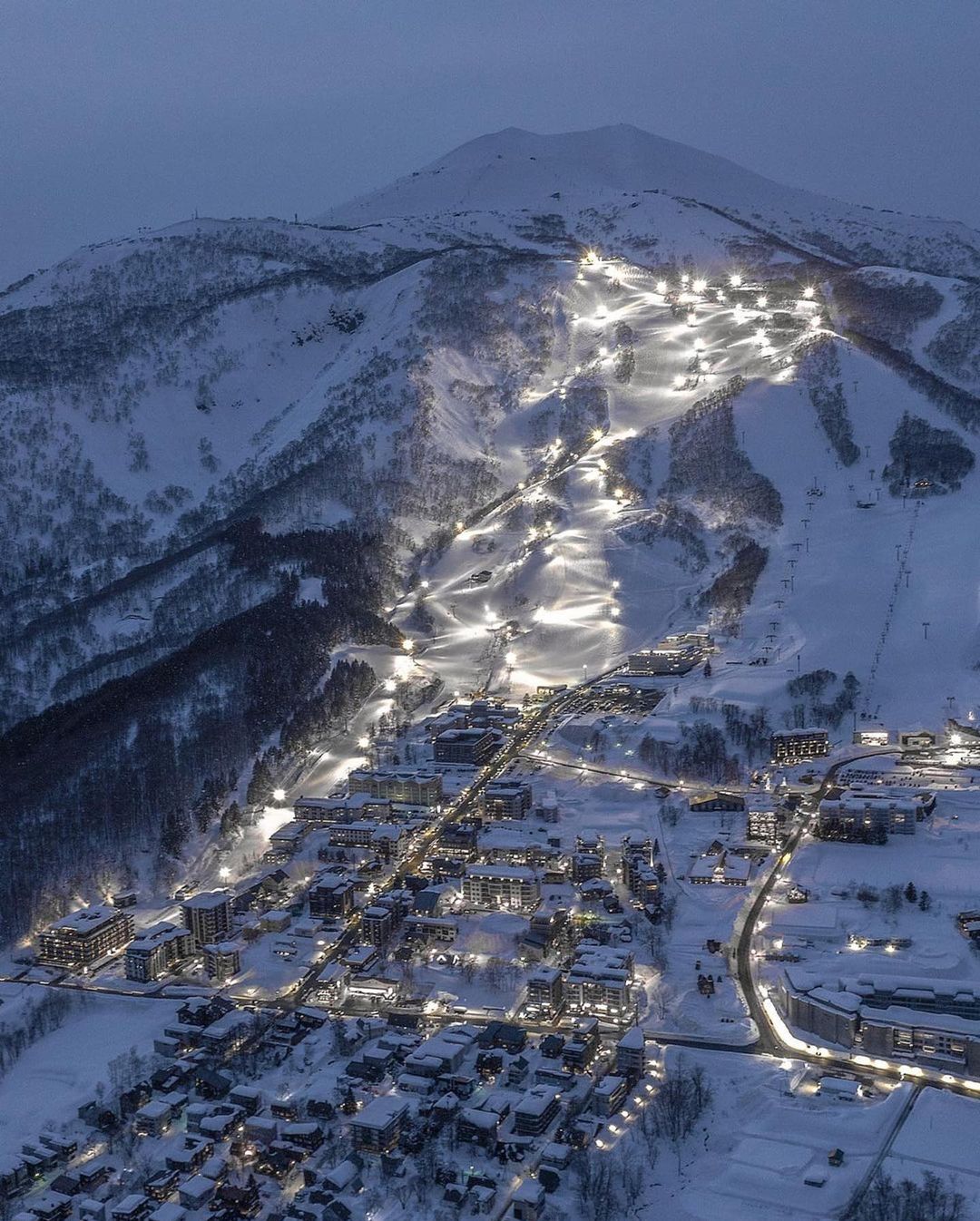 Image credit: @nisaderealestate
There are 4 main ski resorts here: Grand Hirafu, Hanazono, Niseko Village and Annupuri. You can buy full-day tickets to each of them individually for ¥5900-¥6800 (~USD43.09), or get a Niseko United All Mountain Pass. A full-day, all-access pass will set you back ¥8500 (~USD62.08).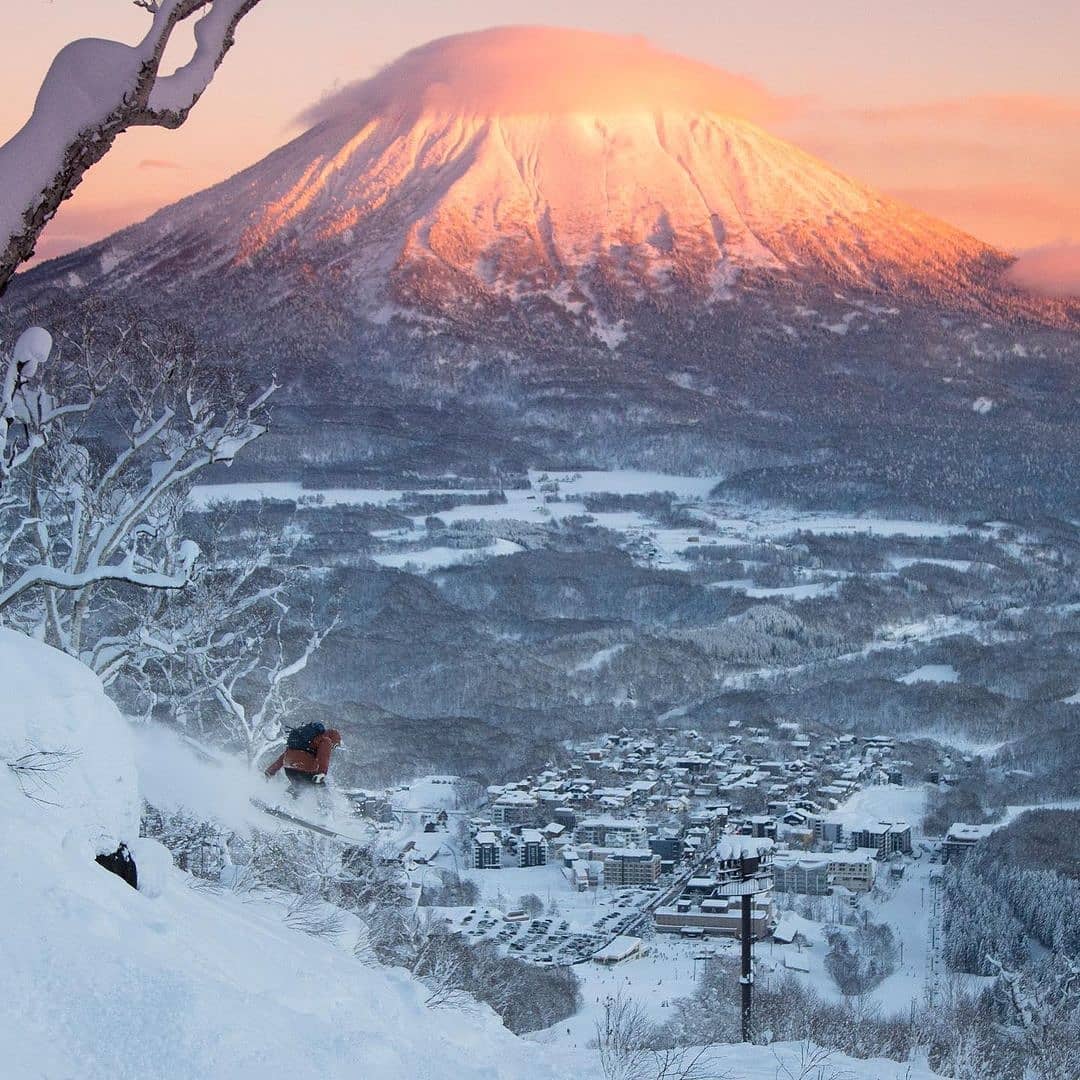 Image credit: @nisekojapan
At the base of the Grand Hirafu resort is Hirafu Town, which has plenty of restaurants and bars, making it a convenient base for skiers.
---
Cities in Japan to snow gaze in winter
---
No matter how many times we see them, snowy landscapes – be it in a rural town or a modern city – are always a sight for sore eyes. Check out these 9 cities in Japan to see snow and bring home awesome shots for the 'gram.
For more things to do in Japan, check out:
---
Cover image adapted from @udivitelnyy.mir, @hokkaidoyomimono, 波尼LO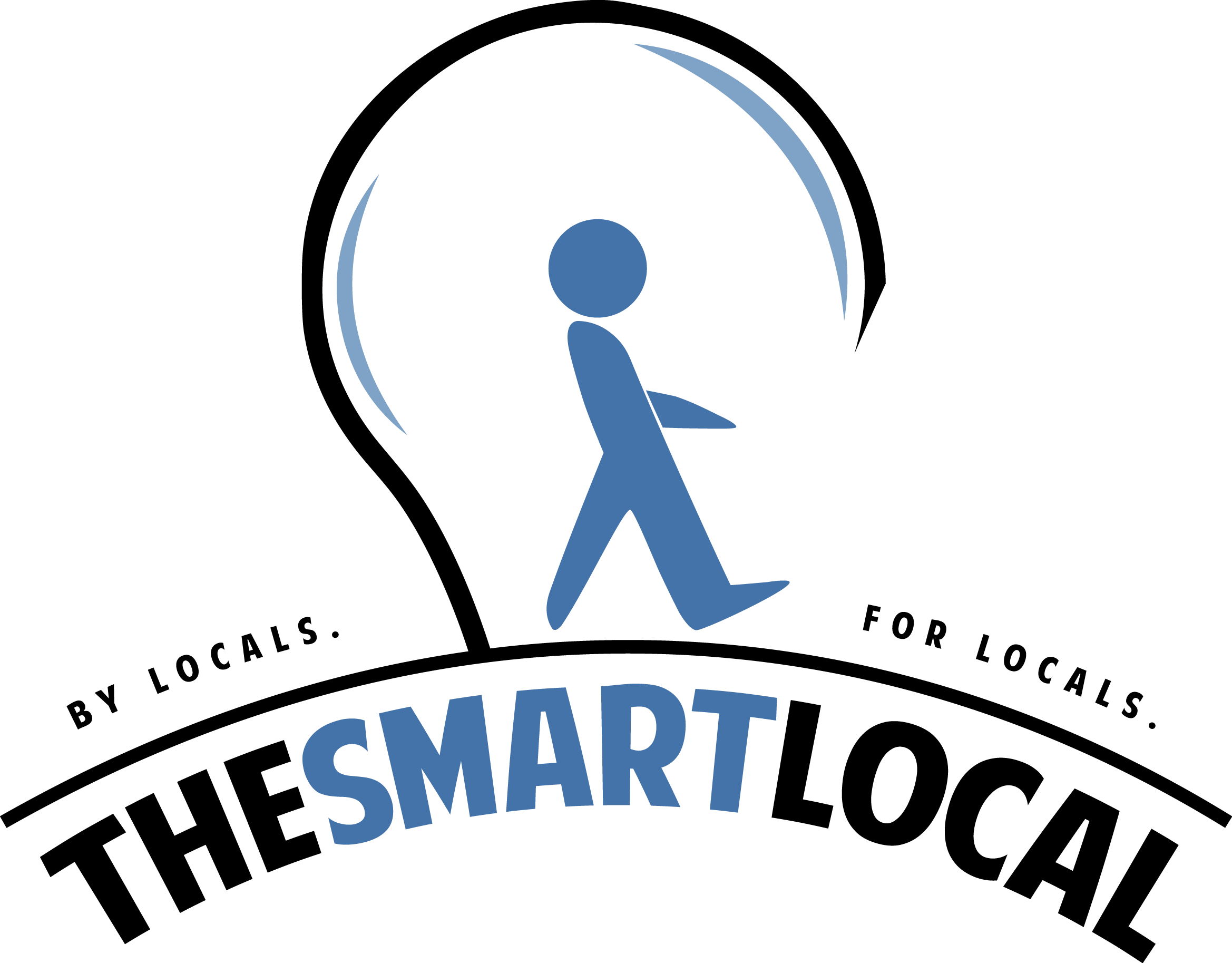 Drop us your email so you won't miss the latest news.