Romance manga you should read
---
Romance manga, or more commonly known in Japan as shoujo manga, have been popular since the 1950s. Fans of shoujo manga will tell you that your heart will race while reading because the interactions between the main characters are just too cute.
Nowadays, people may prefer watching romance shows instead of reading them, but trust us when we say that you won't regret checking these manga out. The beautiful illustrations, great plot and amazing characters will get you hooked instantly.
---
1. Last Game (2011 – 2016)
---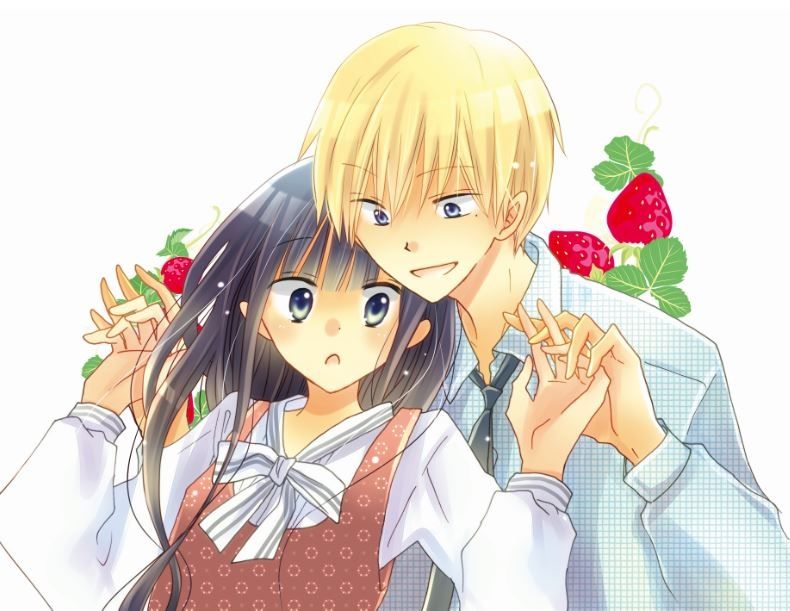 Image credit: Animate 
Naoto Yanagi and Mikoto Kujo are polar opposites. Naoto is rich, smart, and handsome, whereas Mikoto is poor, practical, and apathetic. Since young, Naoto has never lost to anyone, but that changes when he meets Mikoto. This starts a one-sided rivalry between them and Naoto challenges Mikoto in all areas in an attempt to defeat her.
Despite always losing to Mikoto, Naoto refuses to admit defeat. He follows her through middle school to college, where he issues a final challenge – a "Last Game" to decide who's the winner once and for all. 
Initially, Naoto's "Last Game" was to make Mikoto fall for him and then break her heart. However, in a turn of events, he falls in love with her for real and changes his "Last Game" plan to get her to marry him. 
Artist: Shinobu Amano
Genre: Romance, School life
Volumes: 11
Status of manga: Completed
---
2. Horimiya (2007 – present)
---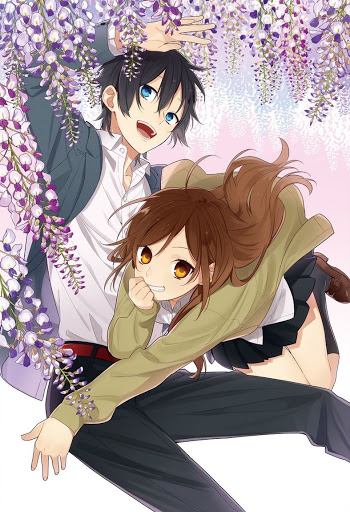 Image credit: Fanpop 
Kyoko Hori is a bright and popular girl in school, but the real her is a homebody that doesn't dress up and is always busy taking care of her younger brother, Souta. Izumi Miyamura is a gloomy bespectacled nerd at school, but the real him is a young punk with 9 piercings and countless tattoos.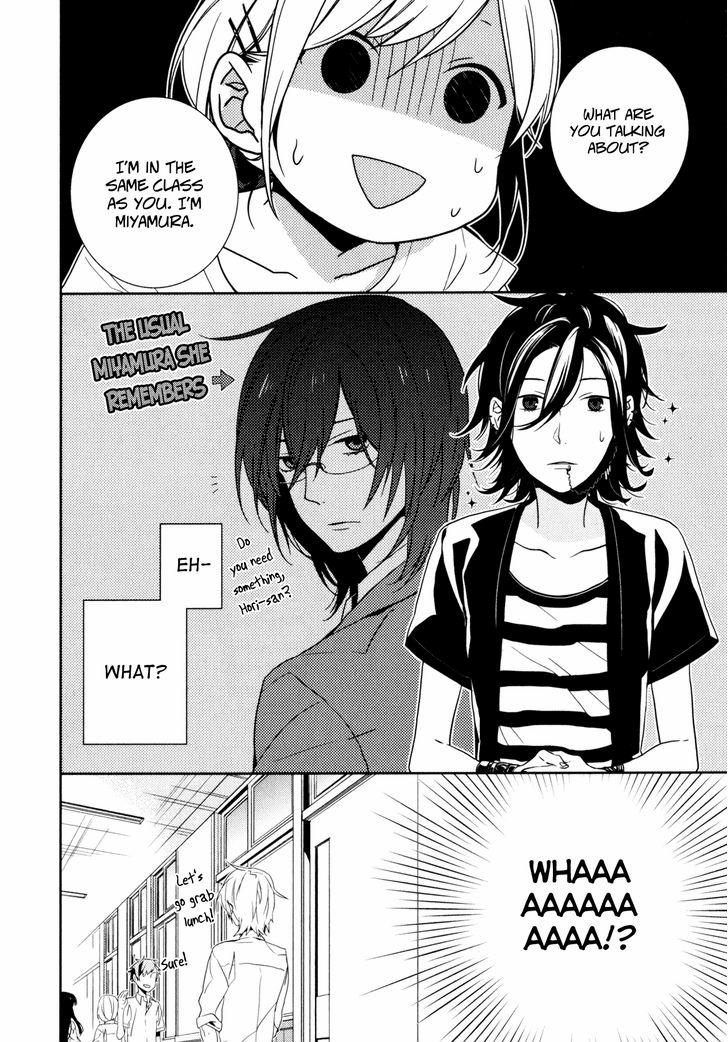 Image credit: Scans_Daily 
They accidentally find out about each other's real personas outside of school when Izumi helps Souta home. Both agree to keep each other's secret and they grow closer as they get to know more about one another.
Artist: Daisuke Hagiwara / HERO
Genre: Romantic comedy
Volumes: 37
Status of manga: Ongoing
---
3. Strobe Edge (2007 – 2010)
---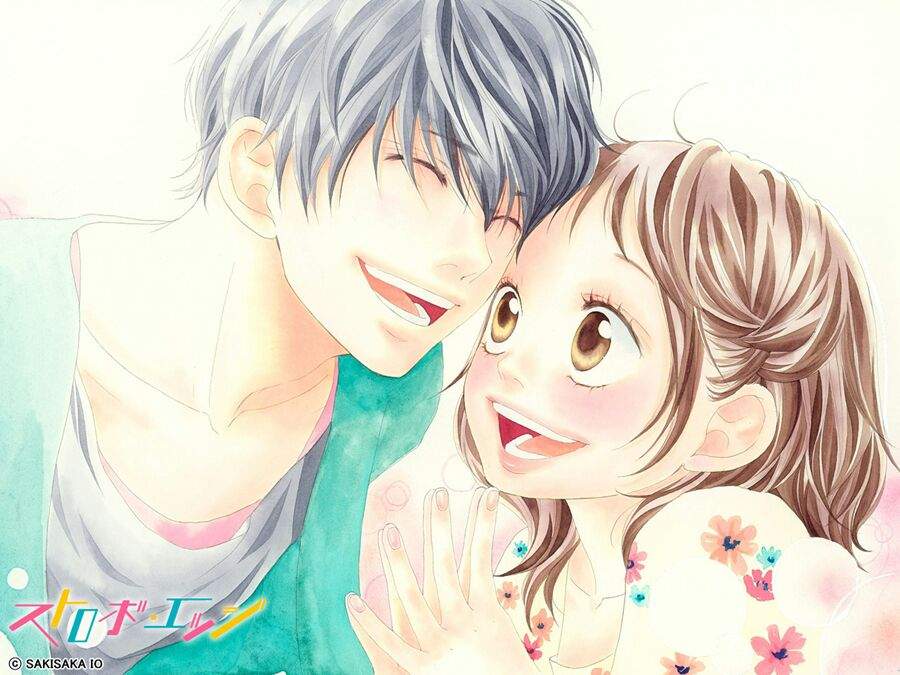 Image credit: AA ELITE 
Ninako Kinoshita never knew love until she encountered the popular Ren Ichinose. Although Ninako falls for Ren, she knows it is impossible for them to be together as he is already dating Mayuka Korenaga. 
However, a series of events between Ninako, Ren, Mayuka, and Takumi Ando – Ren's best friend – leads to Ren and Mayuka breaking up and a love triangle between Ninako and the 2 boys blossoms. 
Strobe Edge is a youth romance that shows us the struggles of those in a love triangle and teaches us to be honest and brave with our feelings.
Artist: Io Sakisaka
Genre: Coming-of-age, Romance
Volumes: 10
Status of manga: Completed
---
4. Hiyokoi (2009 – 2014)
---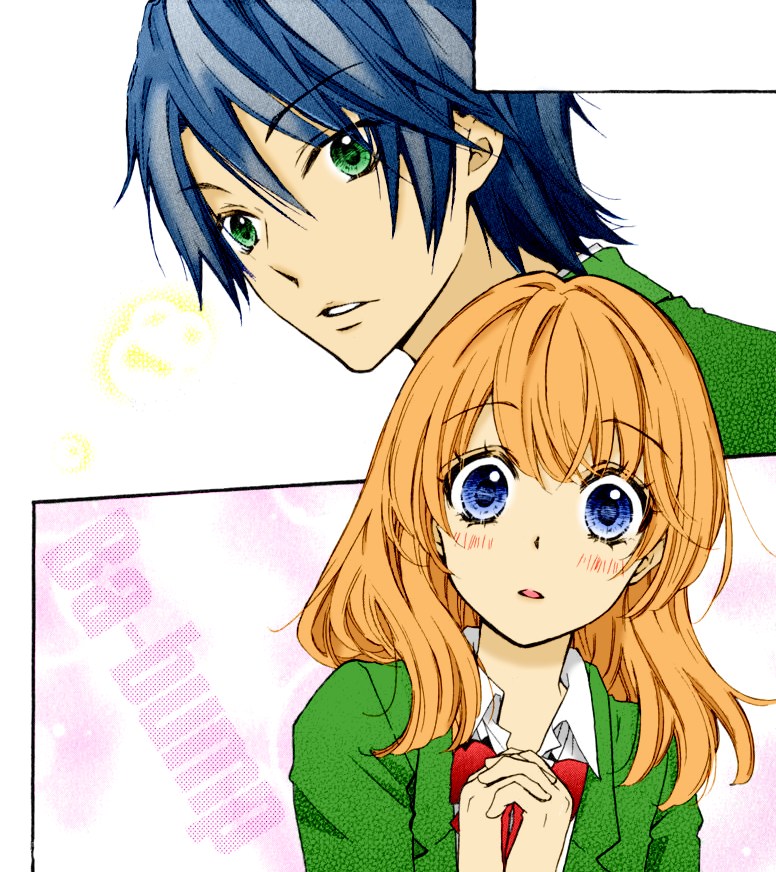 Image credit: Nekotoo 
Hiyokoi follows the story of Hiyori Nishiyama, a short 15-year-old girl that stopped growing taller due to an accident. After getting discharged from the hospital, Hiyori begins high school life and befriends Yuushin Hirose, who towers over her with his 190cm height. They later grow closer after an incident where Yuushin helps Hiyori out.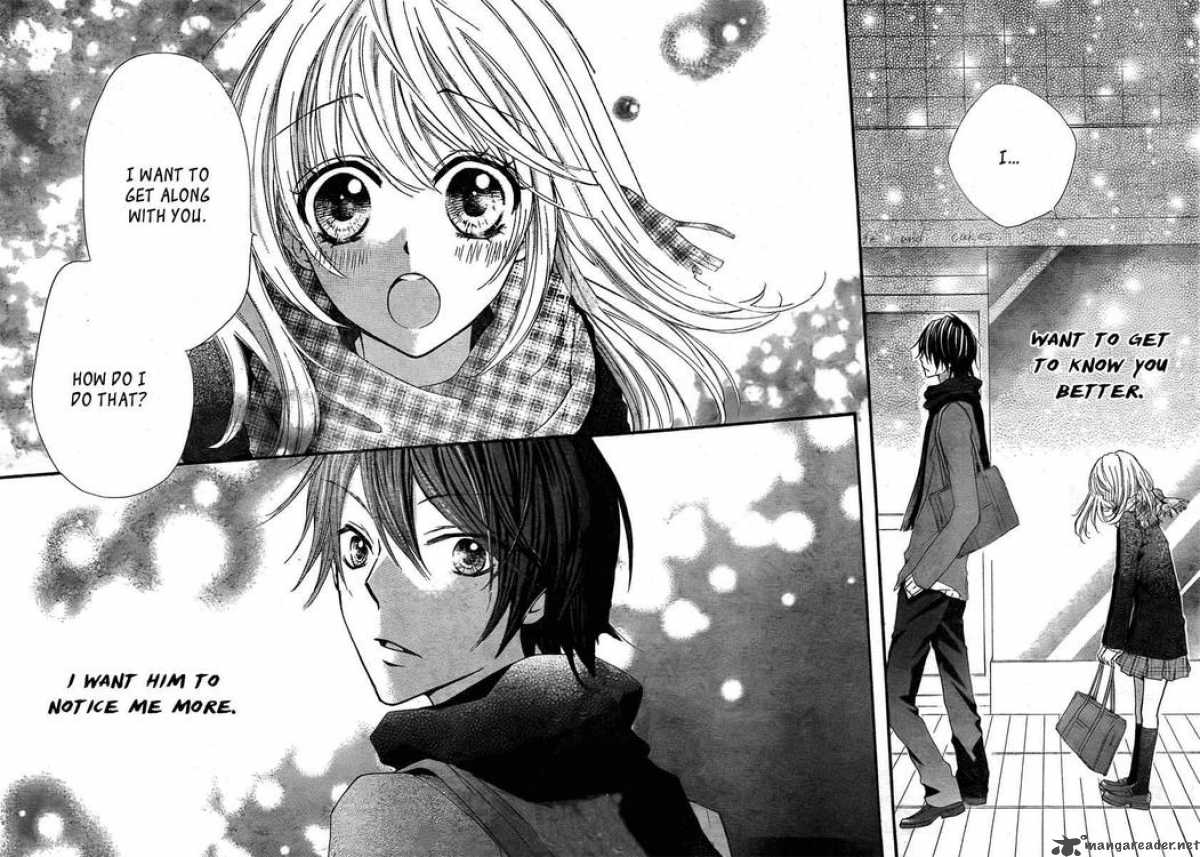 Image credit: JK'sWing 

This is a story of a girl adapting to high school life, making new friends, and falling in love with her soulmate. 
Artist: Moe Yukimaru
Genre: Romantic comedy, School life
Volumes: 14
Status of manga: Completed
---
5. Kyou Koi wo Hajimemasu (2007 – 2014)
---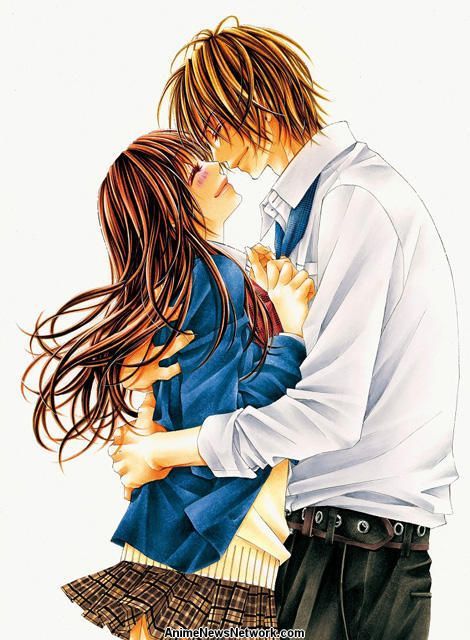 Image credit: AnimeNewsNetwork 
Tsubaki Hibino is great at hairstyling but is too shy to style her own hair at first. This causes her to be mocked in school for her old-fashioned look. When the popular Kyouta Tsubaki teases her about her appearance, she cuts his hair in defiance. Intrigued, Kyouta begins to pursue her. 
Although Tsubaki tries to reject all of his advances, they eventually fall for each other. However, there's a problem: Kyouta has commitment issues due to past betrayals. 
The story shows the journey of Tsubaki and Kyouta – falling in love, overcoming past trauma, facing obstacles such as love rivals, having a long-distance relationship in college, and finally having their own happily ever after.
Artist: Kanan Minami
Genre: Slice of life, Romance, Coming-of-age
Volumes: 15
Status of manga: Completed
---
6. Wolf Girl and Black Prince (2011 – 2016)
---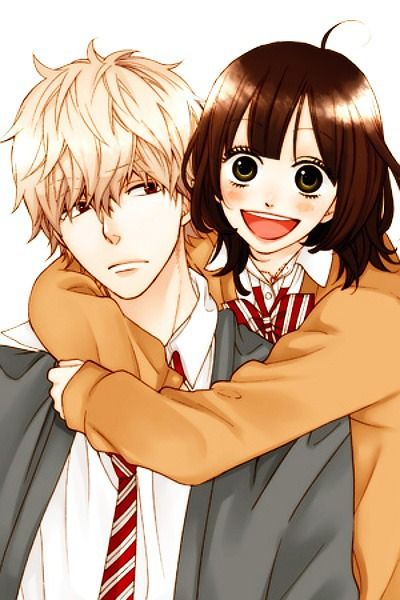 Image credit: Mar5ta 
Erika Shinohara desperately wants to have friends in high school, so she lies about having a boyfriend in order to fit in as the girls in her clique are all attached. To make her stories believable, Erika snaps a photo of a stranger in the streets and tells her friends that he's her boyfriend.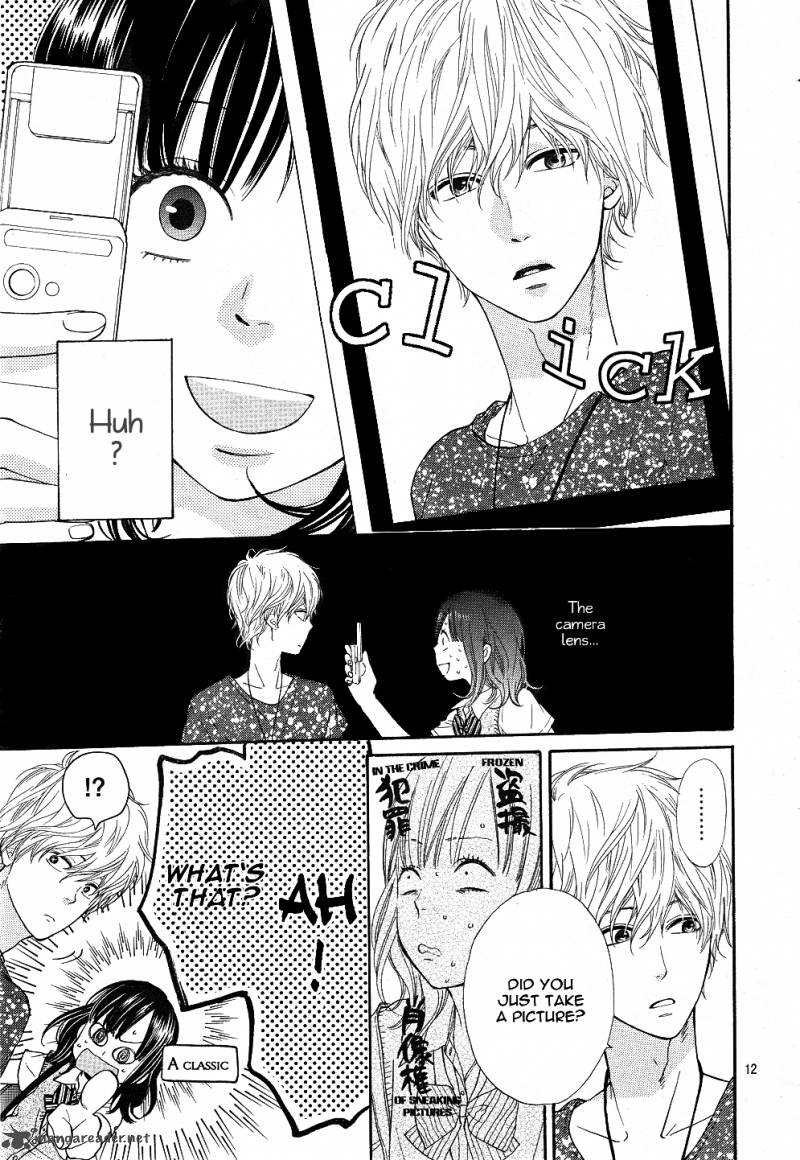 Image credit: MangaFreak 
Much to her surprise and horror, he turns out to be the most popular guy in their school, Kyoya Sata. To prevent her lies from being exposed, Erika asks Kyoya to be her pretend boyfriend. As they act as a couple, Erika discovers that Kyoya isn't the perfect "prince" everyone thinks he is – in fact, he is cynical, arrogant, and snarky. 
Despite starting out as a pretend couple and having completely different personalities, Erika and Kyoya end up falling for each other and becoming a real couple. Together, they influence each other to mature and improve as individuals. 
The manga shows their journey as a couple through their high school years and eventual adulthood – overcoming challenges such as love rivals, misunderstandings and jealousy, and the problems that their long-distance relationship brings.  
Artist: Ayuko Hatta
Genre: Romantic comedy, School life
Volumes: 16
Status of manga: Completed
---
7. Namaikizakari (2013 – present)
---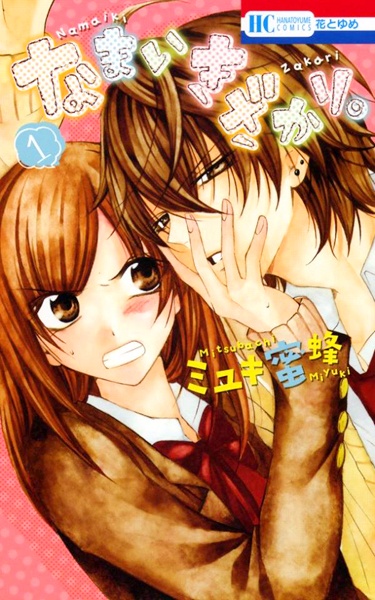 Image credit: MyAnimeList 
Yuki Machida is a second-year high school student and the manager of the school's basketball team. She has an unrequited love for Kido, the basketball captain. First-year student Sho Naruse discovers this. 
After Sho joins the basketball team, he constantly riles Yuki up to get her attention. Knowing of Yuki's affections for Kido, Sho vows to win her heart and thus begins his pursuit of her as they go through high school. 
Artist: Miyuki Mitsubachi
Genre: Romance, School life, Sports
Volumes: 19
Status of manga: Ongoing
---
8. Dengeki Daisy (2007 – 2013)
---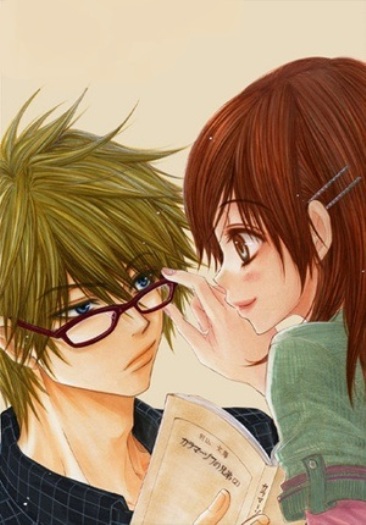 Image credit: MyAnimeList 
When Teru's older brother died, 16-year-old Teru was left with only a cell phone connecting her to someone called "Daisy", whom her brother said will watch over her instead. "Daisy" then becomes Teru's pillar of support and source of strength through their conversations. 
After Teru breaks a school window by accident, she is forced to work for the cruel and grouchy 24-year-old school janitor, Tasuku Kurosaki. As Teru works for Kurosaki, she realises he isn't as bad a person as she initially thought, and she begins to fall in love with him.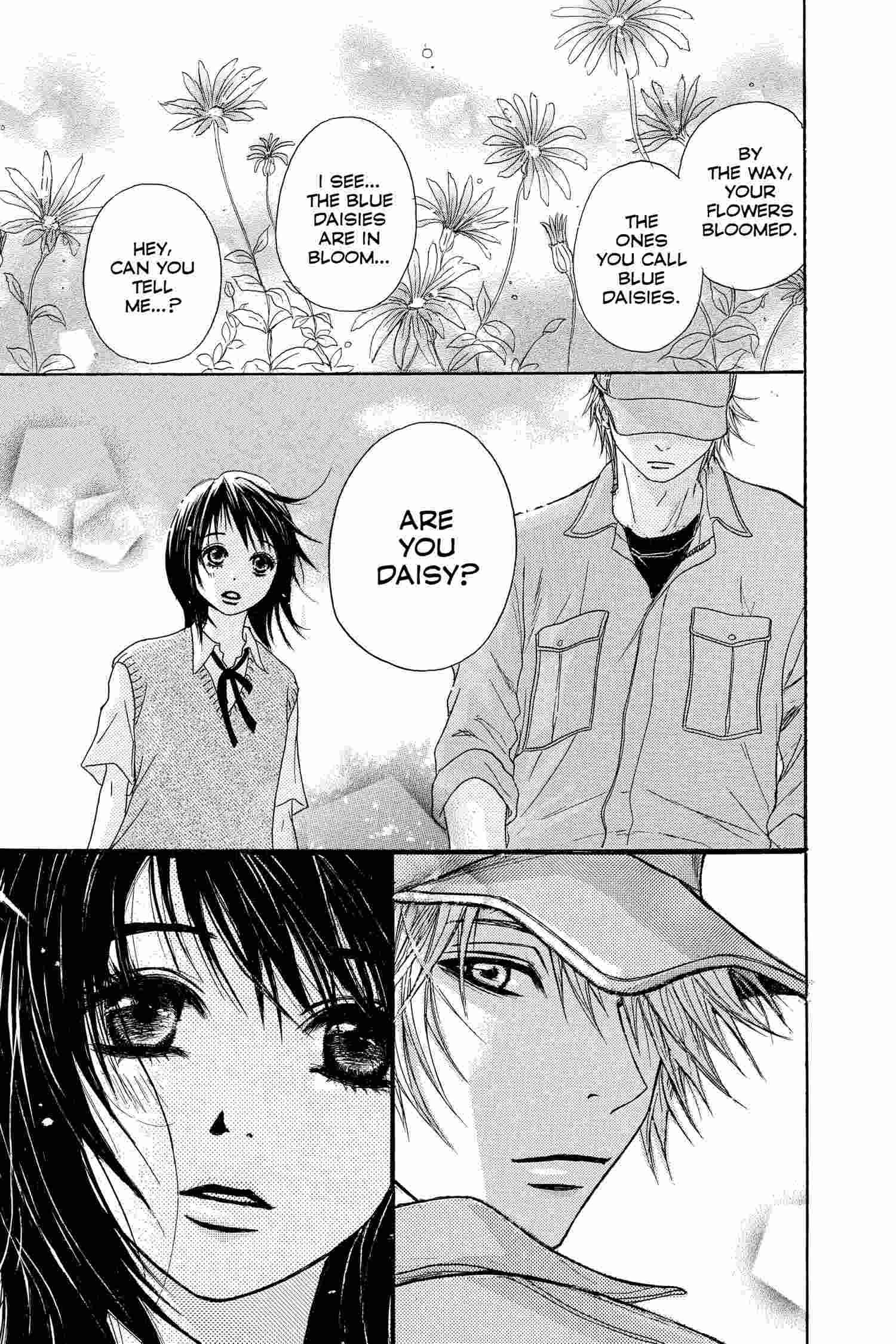 Image credit: RightStufAnime 
Teru also starts to suspect the true identity of "Daisy" and believes that "Daisy" and Kurosaki are one and the same. Although Kurosaki loves Teru, he refuses to admit his feelings for her as he feels responsible for her brother's death. 
Artist: Kyousuke Motomi
Genre: Romance, Drama
Volumes: 16
Status of manga: Completed
---
9. Lovely Complex (2001 – 2007)
---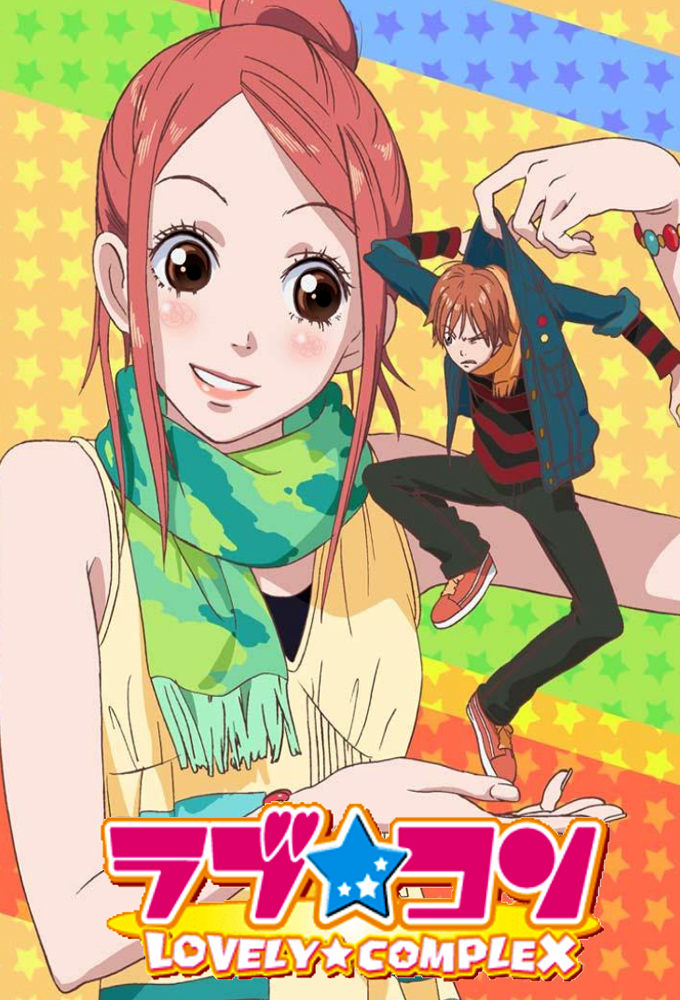 Image credit: MyWaifuList 
At 172cm, Risa Koizumi is taller than the average girl, while the 156cm-tall Atsushi Otani is shorter than the average boy in Japan. Both are constantly paired together in their school as a comedic duo because of their height difference. 
Risa has a crush on Ryouji Suzuki, while Atsushi likes Chiharu Tanaka. Risa and Atsushi decide to help each other with their crushes, but Ryouji and Chiharu end up dating each other instead.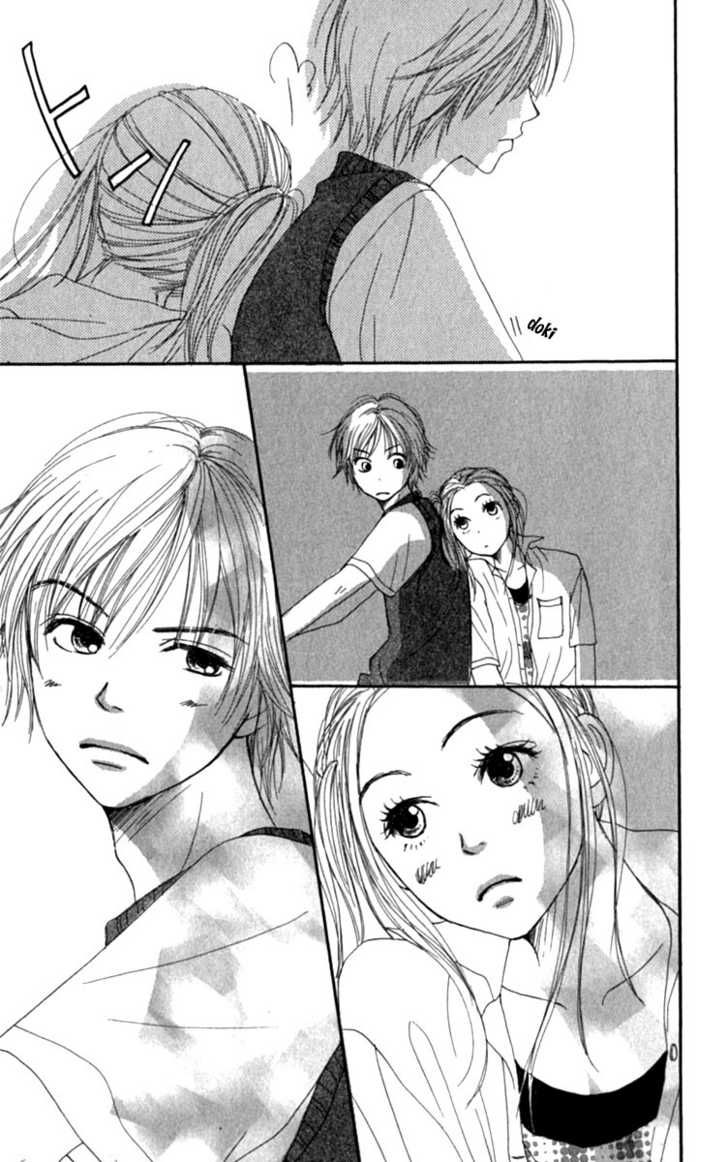 Image credit: MangaHere
Although they couldn't get together with their crushes, not everything was for naught as Risa and Atsushi became much closer than before. Risa falls for Atsushi and eventually confesses to him, but being unsure about his feelings and worried over their height difference, Atsushi rejects her. 
After a series of events that bring Risa and Atsushi even closer, Atsushi puts aside his height complex to start dating Risa.
Artist: Aya Nakahara
Genre: Romantic comedy, School, Drama
Volumes: 17
Status of manga: Completed
---
10. Hatsukoi Wazurai (2013)
---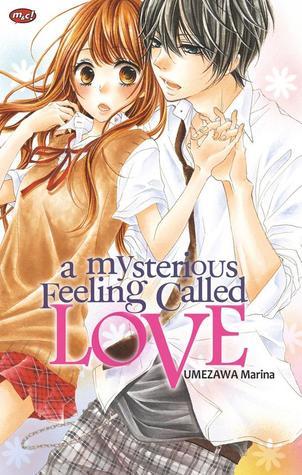 Image credit: Goodreads 
Hotaru, a high school student, hasn't been in love but wants to find out what love is. After seeing friends around her start dating, she wishes to experience it for herself, and Shinri, the most popular and handsome guy in school, says he would teach her. Together, they learn what love is through date experiments.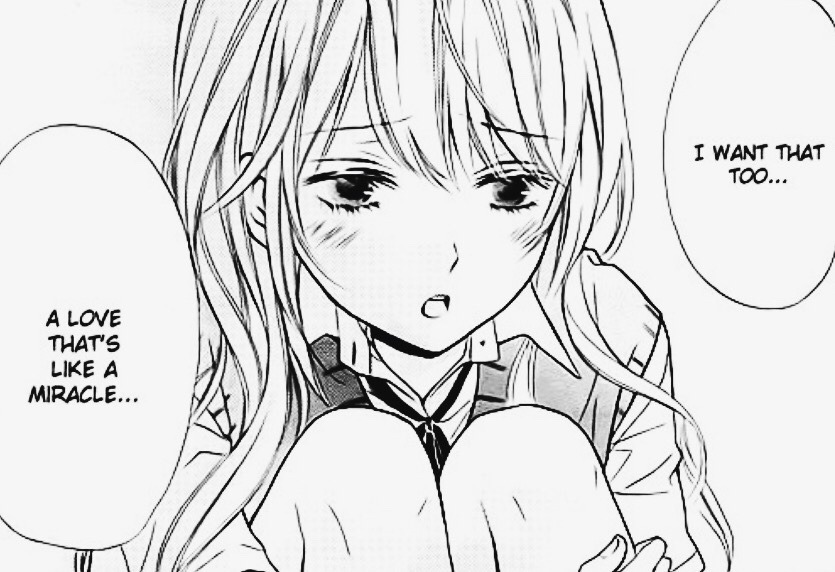 Image credit: senszei 
Artist: Marina Umezawa
Genre: Romance, School life
Volumes: 1
Status of manga: Completed
---
11. Snow White with the Red Hair (2006 – present)
---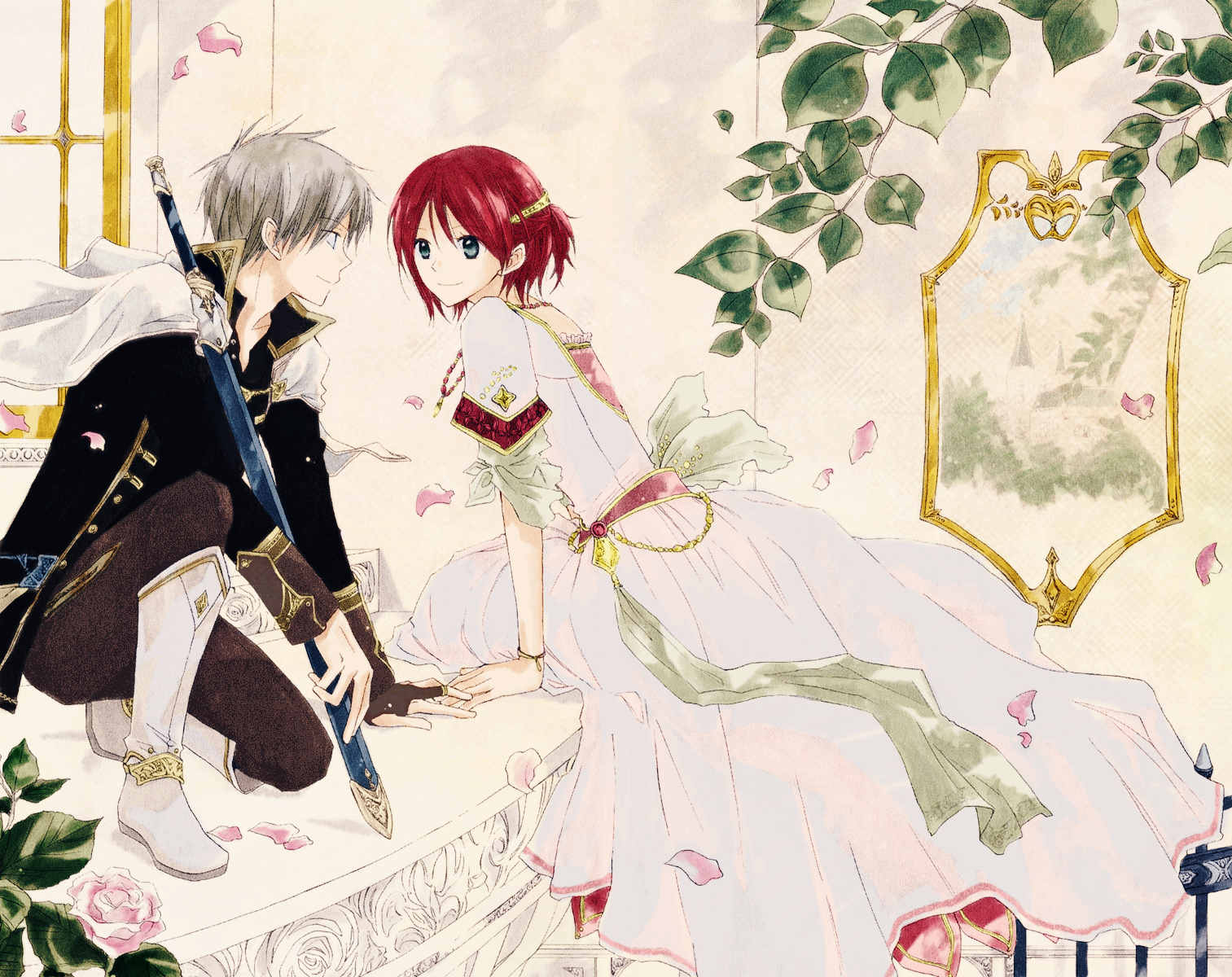 Image credit: angel-cesia 
Shirayuki, Tanbarun's herbalist, has beautiful and distinct red hair. But this, unfortunately, causes her to attract unwanted attention from Tanbarun's conceited prince, Raji Shenazard. Raji asks her to become his concubine. Not wanting to become his concubine, Shirayuki cuts off her long red hair and flees overnight. 
While fleeing, she meets Zen Wistalia, the second prince of the neighbouring country of Clarines. When Raji sends a poisoned apple to Shirayuki in a bid to recapture her, Zen ends up poisoned and Shirayuki has to use her knowledge of herbs to save him.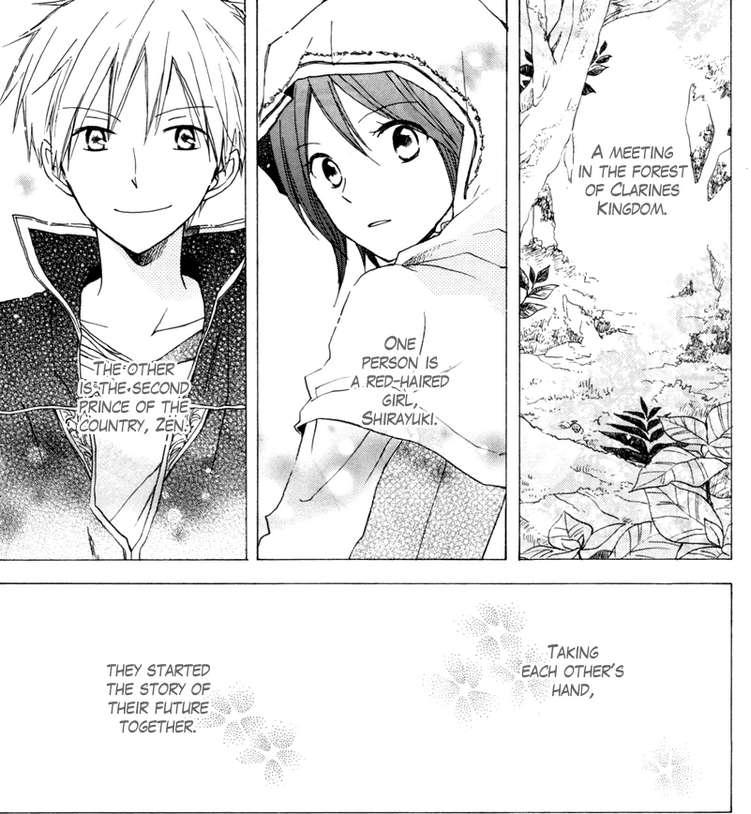 Image credit: 13th-Musician 
Together with Zen's companions, Mitsuhide and Kiki, Shirayuki travels to Clarines and decides to become the royal court's physician. As Zen and Shirayuki grow closer and fall for each other, both must work together to achieve their respective dreams and to stay together.  
Artist: Sorata Akizuki
Genre: Romance, Fantasy
Volumes: 21
Status of manga: Ongoing
---
Best romance manga to read
---
With the wide variety of romance manga published, it is not far-fetched to say that there is at least one out there that will be the perfect match for your taste. From smart and gentlemanly to shy and cute, your ideal type can definitely be found in a shoujo manga. Go check these romance manga out and get ready to be swept off your feet. 
Also check out these articles:
---
Cover image adapted from: Mitche27, Animate, angel-cesia and ManAni Mochi
Get more stories like this!
Drop us your email so you won't miss the latest news.