Mipig Cafe
---
If you think pigs only belong on farms, think again. Mipig Cafe in Tokyo lets you meet and interact with micro pigs in, well, a cafe setting. And the animals are so much cuter and affectionate than you'd expect.
---
First micro pig cafe in Japan
---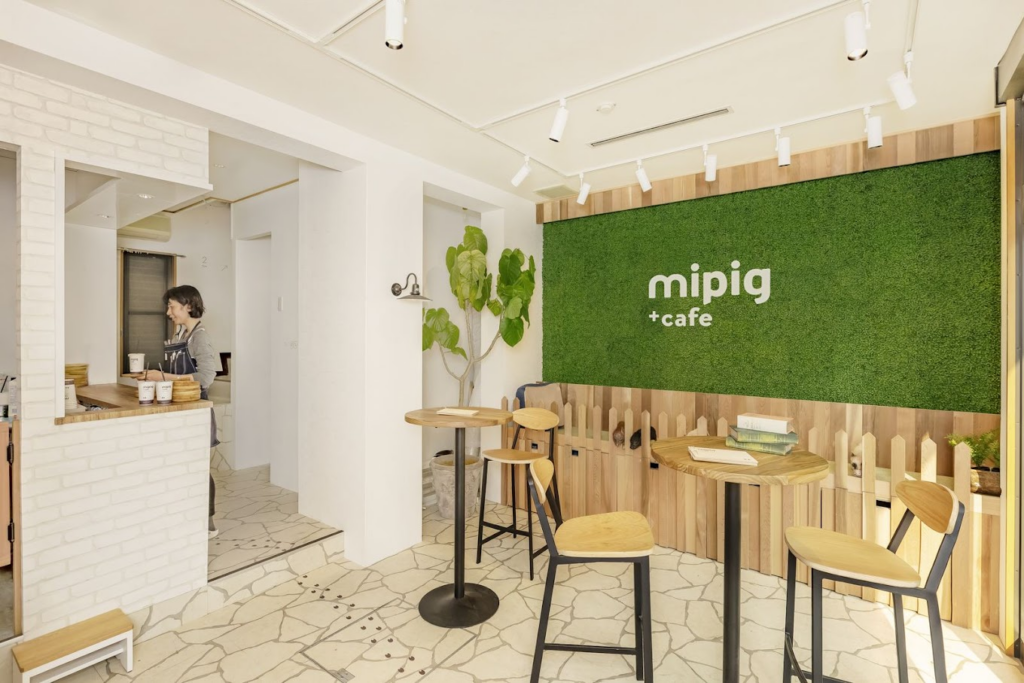 The first floor of Mipig Cafe.
Image credit: mipig cafe 目黒店
Mipig Cafe is the first cafe in Japan that allows you to pet and cuddle micro pigs. You can even take home these cute little animals as pets. Reservations to the cafe are required and can be done through their website. 
Entering the first floor, you will be greeted by energetic micro pigs at a play pen right below their shop sign. Before you can proceed to the upper floors, a staff member will ask you to first sign a liability waiver form.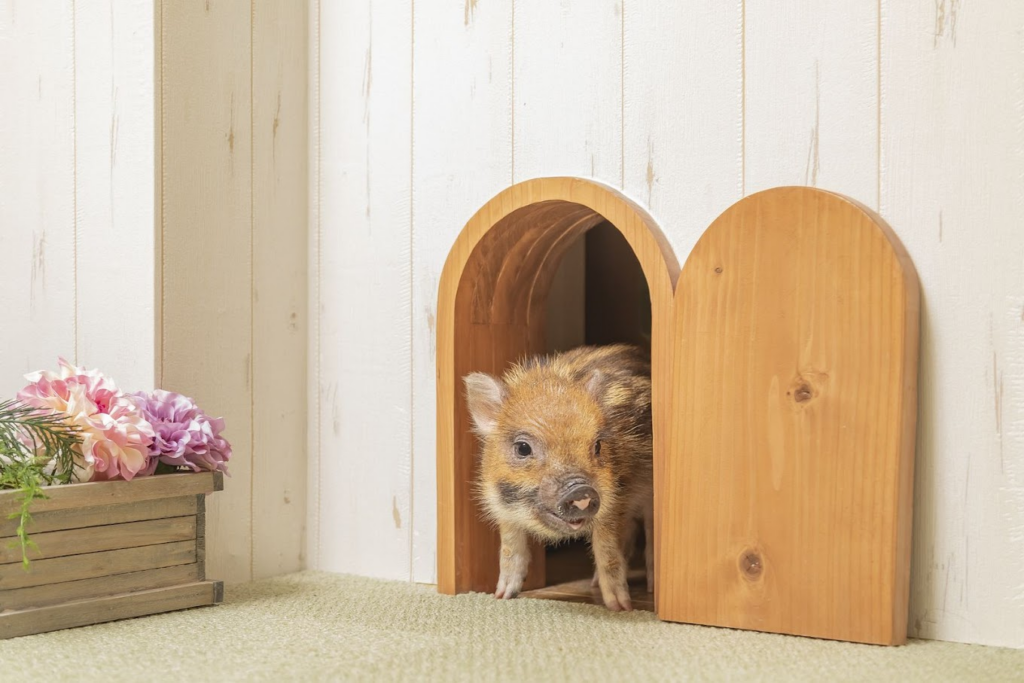 Image credit: mipig cafe 目黒店
Entry fee to Mipig Cafe is ¥1,100 (~USD10.95) for one adult for the first 30 minutes and ¥550 (~USD5.47) for every 30 minutes thereafter. A minimum purchase of 1 drink (¥600, ~USD5.97) is required as well. Snacks for the micro pigs are purchased separately, available from 11am-4pm, with prices starting from ¥300 (~USD2.99).
Elementary school students and preschoolers have separate pricings, so check out their website for more information.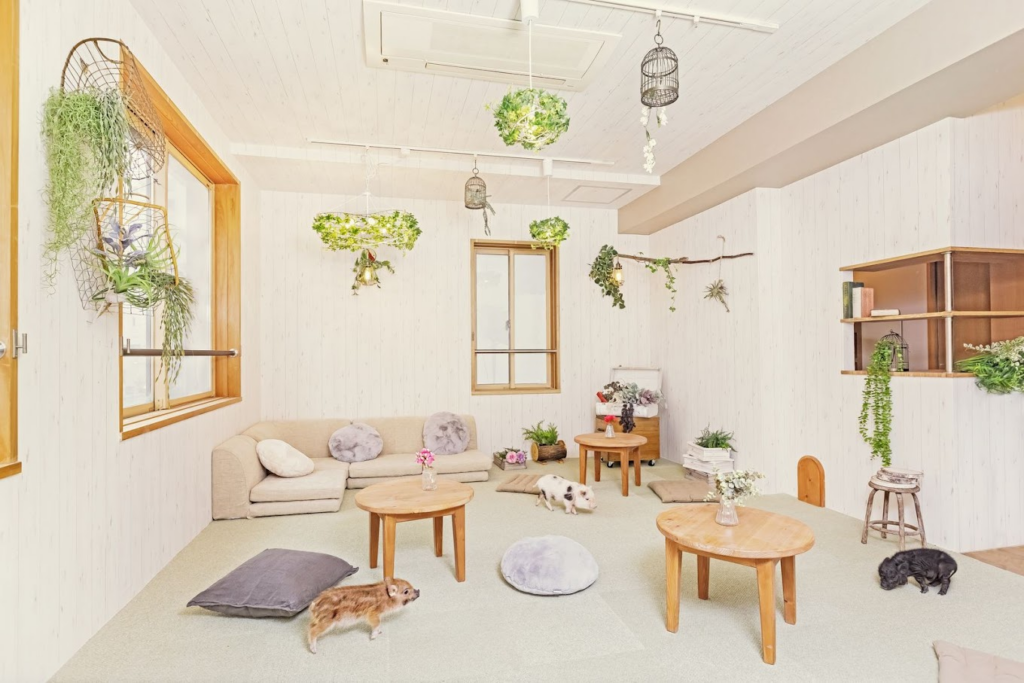 Image credit: mipig cafe 目黒店
As you enter the second floor, you will notice the bohemian-style interior and pots of fresh plants that give the place a pop of colour. This theme is consistent throughout the remaining floors. 
This is the first of two floors where you can freely interact with the micro pigs.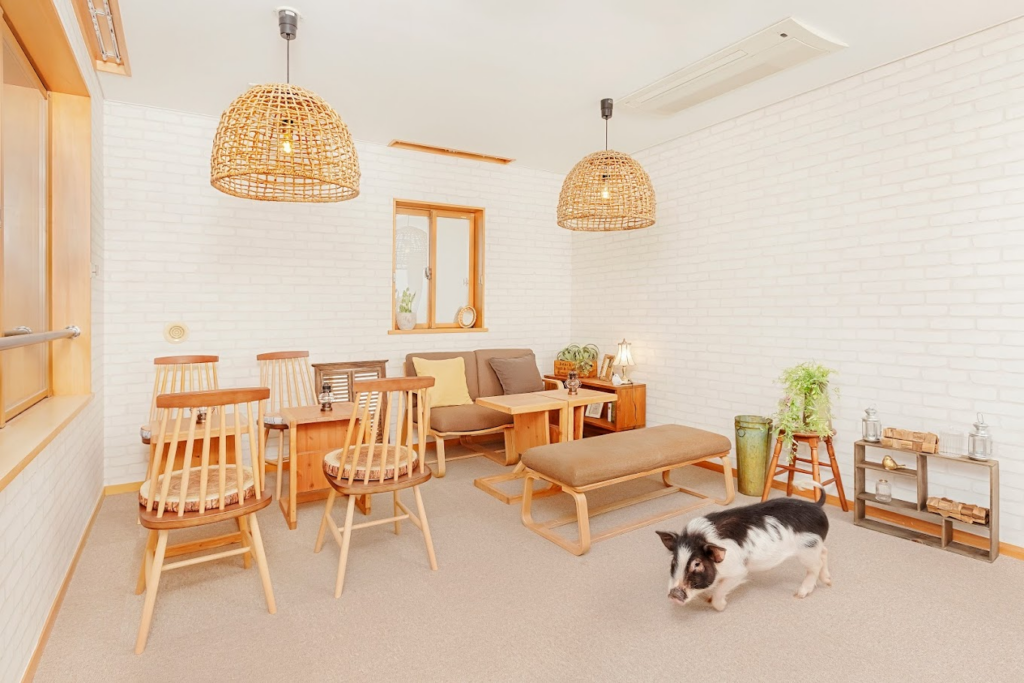 Image credit: mipig cafe 目黒店
The third floor is a special one, reserved exclusively for people adopting the micro pigs. Here, you will learn how to take care of the micro pigs and bring your favourite one home.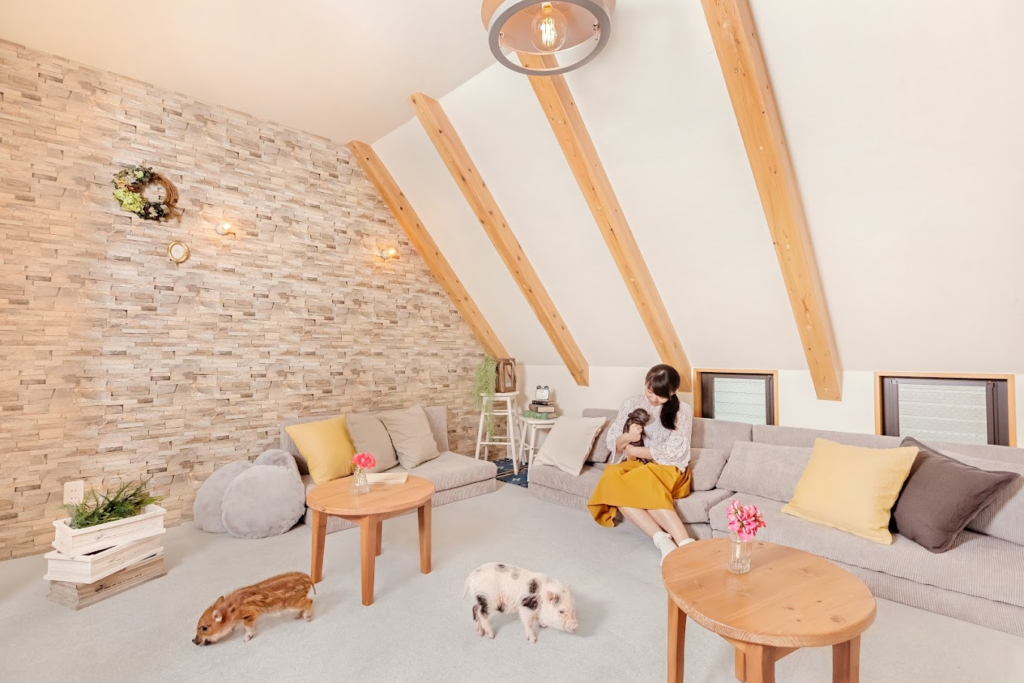 Image credit: mipig cafe 目黒店
Head to the fourth floor for more micro pig fun. At this attic-cum-balcony, you'll meet a different set of micro pigs. These micro pigs love to bask in the sun when it's out, so you'll see them running around next to the big windows.
---
Get to know micro pigs
---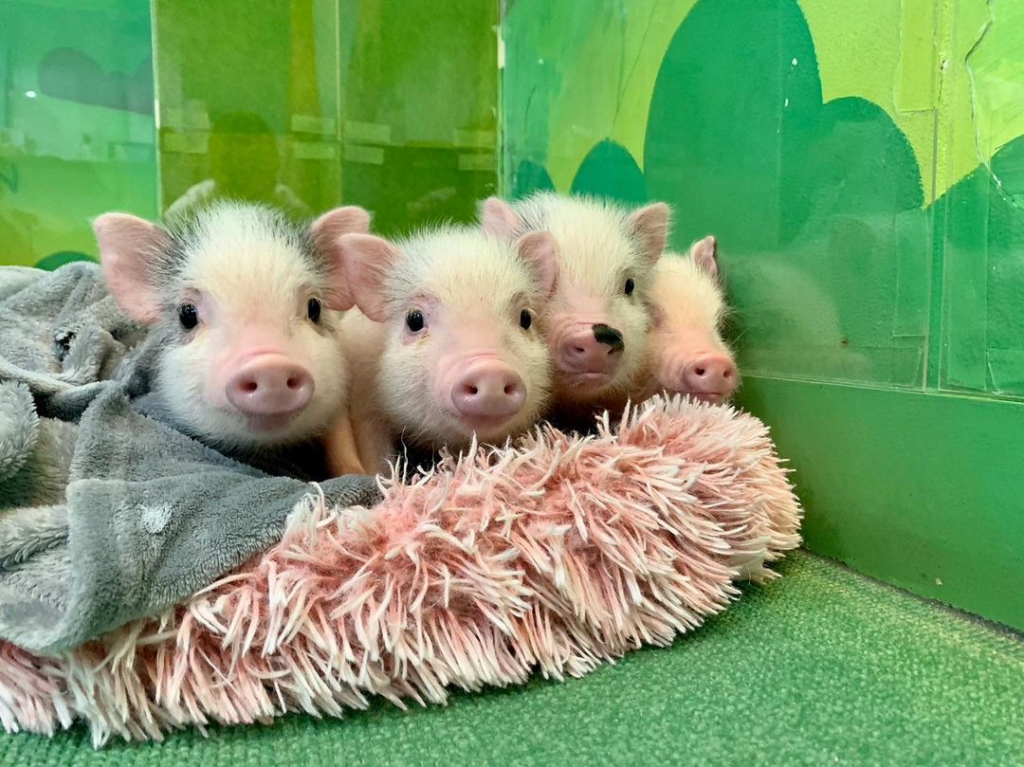 Image credit: @mipigcafe
Also known as "teacup pigs", micro pigs are intelligent animals that originated from England. Besides knowing how to sit and jump upon instruction, these micro pigs are potty trained. 

Image credit: mipig cafe 目黒店
Micro pigs are odourless and friendly, so don't be afraid to pet them. When they are happy, they'll even make snorting noises and wag their tails.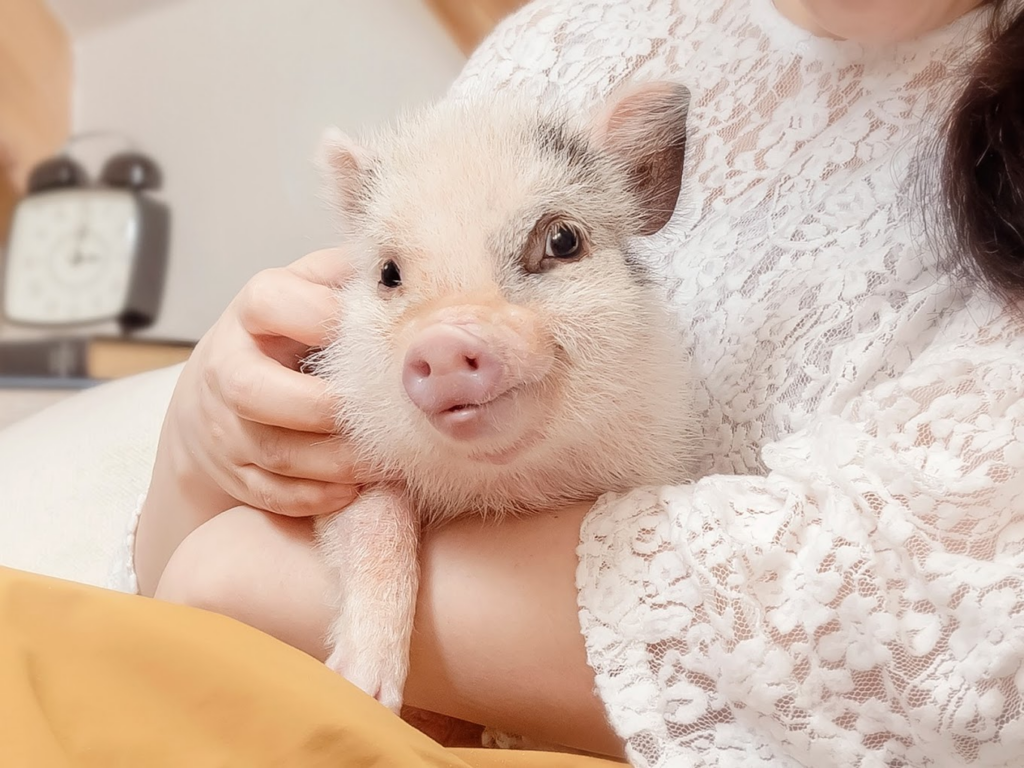 Image credit: mipig cafe 目黒店
If you have any pig-related questions, you can direct them to the staff, who will be more than happy to educate you. They have English speakers on duty as well.
---
Pig-themed donuts and cakes
---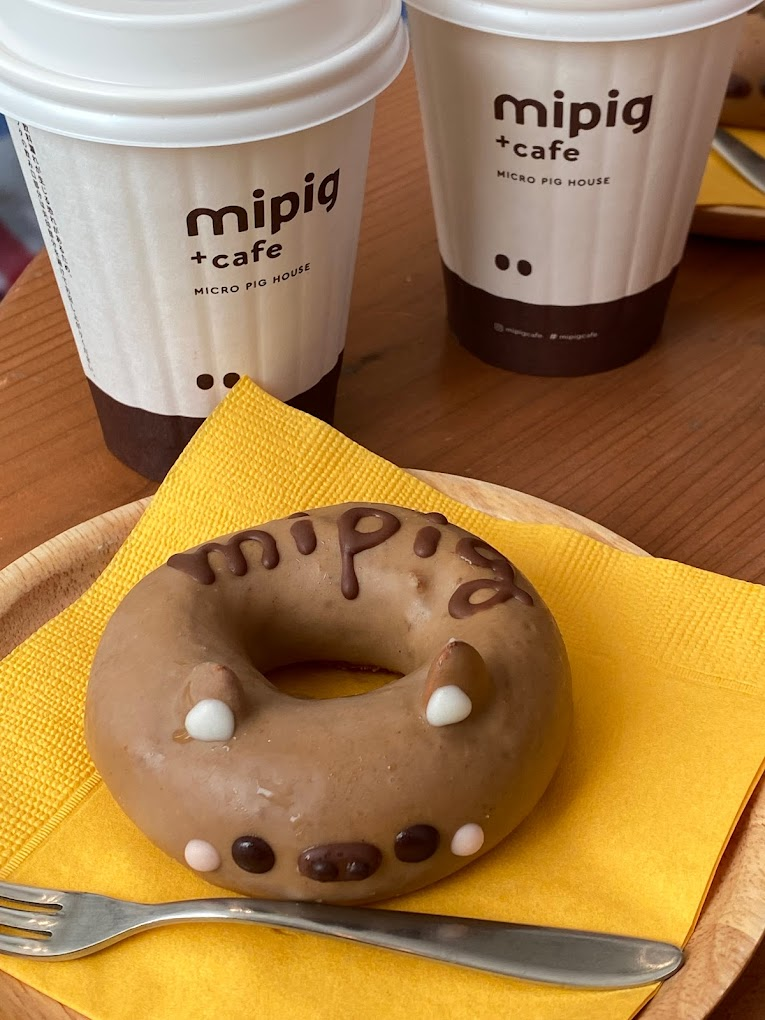 Image credit: shinobu
Grab a bite of one of their most popular menu items, Pig Donut, for ¥750 (~USD7.46). Other dessert options include chiffon cakes, pudding, and scones from ¥550 (~USD5.47) per piece.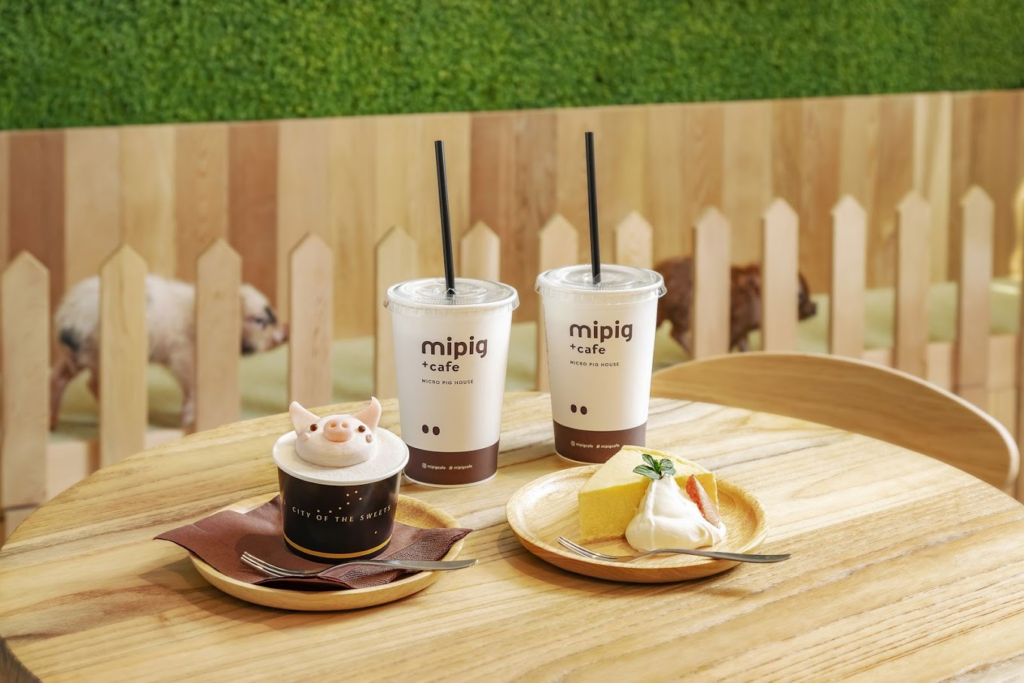 Image credit: mipig cafe 目黒店
The cafe even has a special Pig Cake (¥850, ~USD8.46). Only 10 of these cakes are made every weekend, so try and grab them if you can. There's also a variety of drinks available, such as iced coffee, apple juice, and hot tea from ¥600 (~USD5.97) each.
---
Getting to Mipig Cafe
---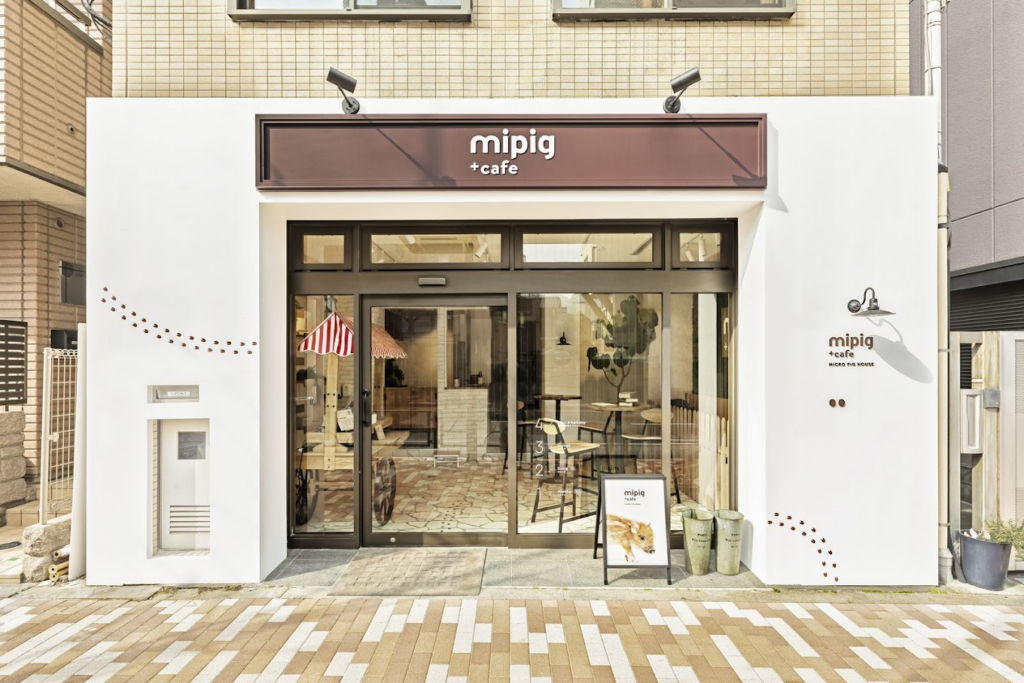 Image credit: mipig cafe 目黒店
You need to add this adorable micro pig cafe to your list of animal cafes to visit in Tokyo. Mipig Cafe is a 15-minute walk from JR Meguro Station.
Admission: ¥1,100 (~USD3.39)/adult | ¥550 (~USD10.16)/elementary school student | Free for preschoolers (First 30 minutes, not inclusive of minimum drink purchase)
Address: 4-11-3 Meguro, Meguro City, 153-0063 Tokyo
Opening hours: Mon-Fri 10am-6pm | Sat-Sun & PH 10am-8pm
Contact: 03-6712-2011 | Mipig Cafe Website 
Also check out:
---
Cover image adapted from: mipig cafe 目黒店 , mipig cafe 目黒店 , mipig cafe 目黒店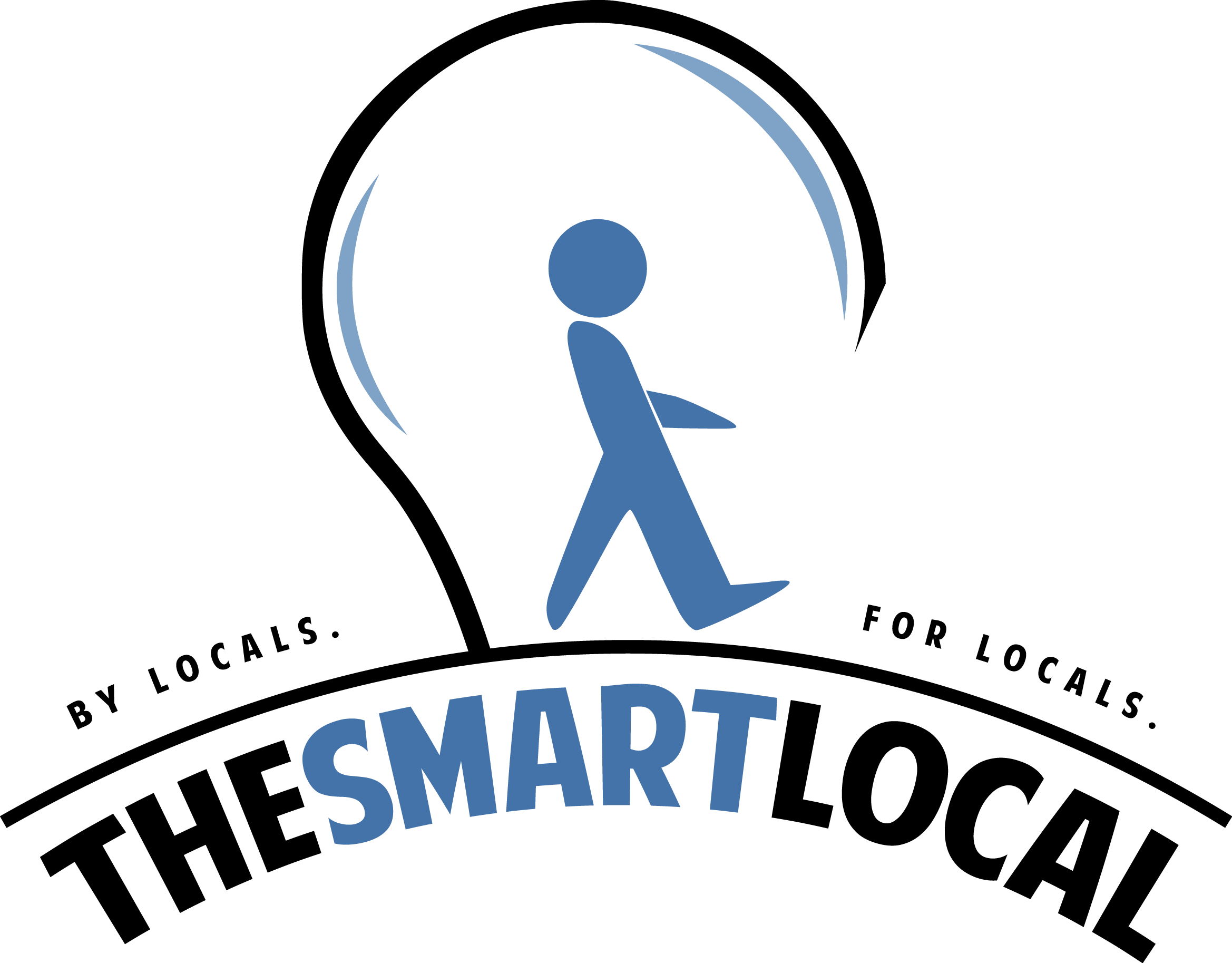 Drop us your email so you won't miss the latest news.