Japanese live-action dramas adapted from manga
---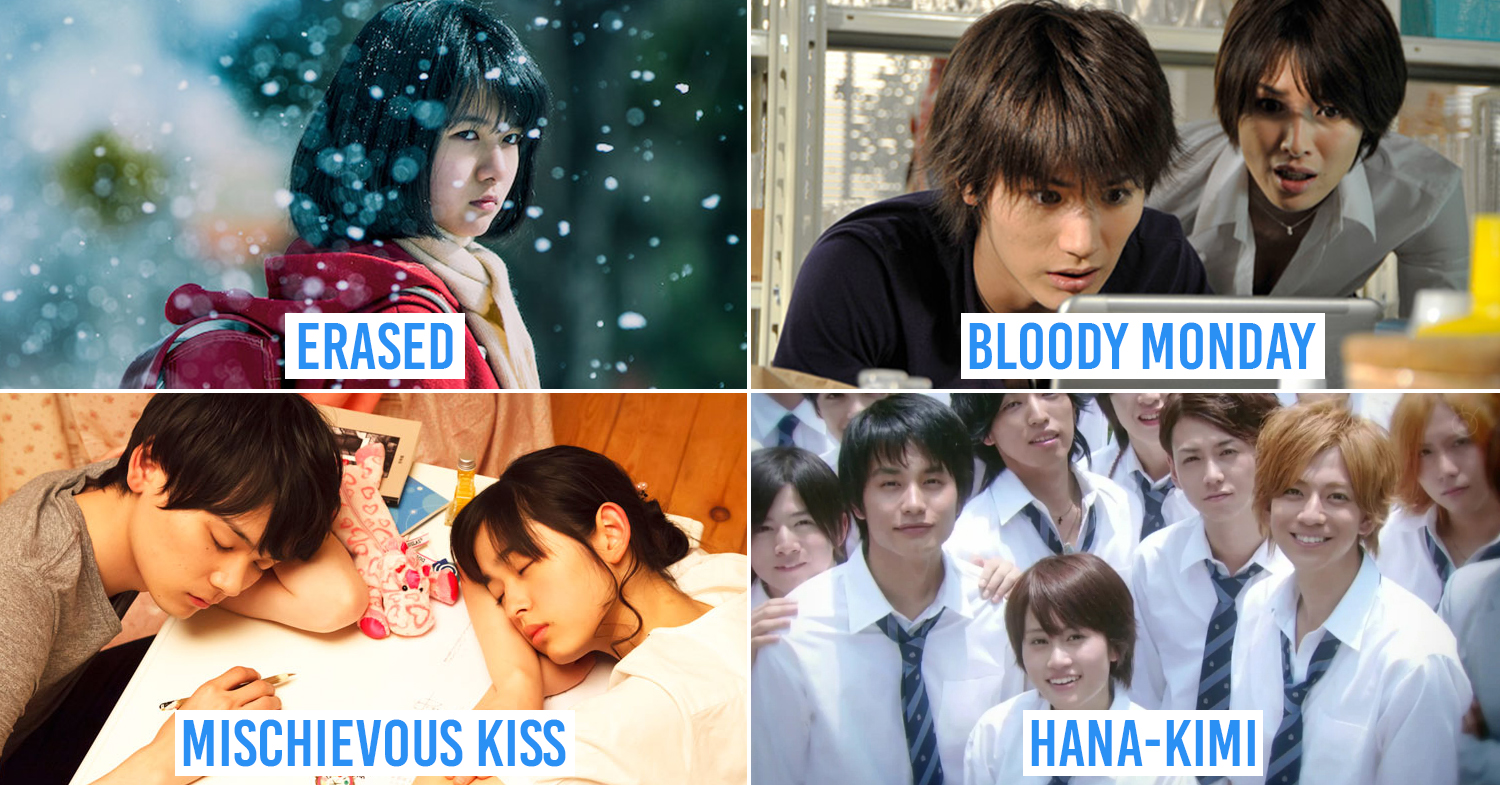 Image adapted from (clockwise from top-left): Netflix, AsianWiki, Dramamochi, @Itakiss_TOKYO
Japanese manga is beloved for its intriguing stories and memorable illustrations. Manga-to-anime adaptations are a dime a dozen, but occasionally, it gets turned into live-action too. In fact, some of the most iconic Japanese dramas are actually live-action adaptations of popular manga series.
We've compiled a list of Japanese live-action dramas that were adapted from manga. Some of these dramas were so well-received that other countries tried their hand at remaking it. From shojo stories that will make you swoon to gripping shonen tales, we've got a plethora of Japanese live-action dramas that'll keep you entertained for hours.
---
1. Mischievous Kiss: Love in Tokyo イタズラなKiss~Love in Tokyo (2013)
---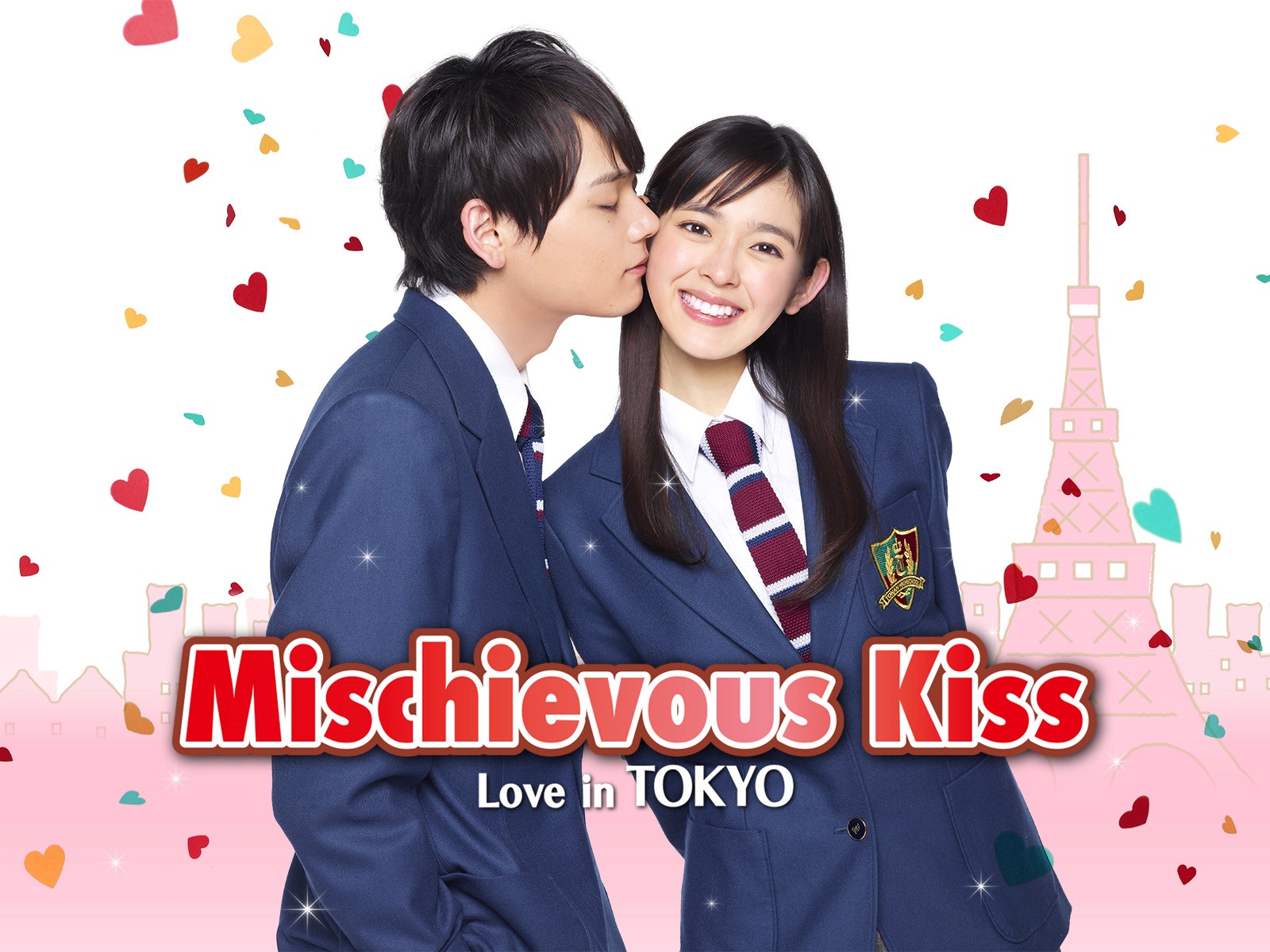 Image credit: @Itakiss_TOKYO
Ditzy underachiever Kotoko Aihara musters up the courage to confess to her crush – the intelligent and handsome Naoki Irie – with a love letter, telling him that she had fallen in love with him since she saw him on the first day of school.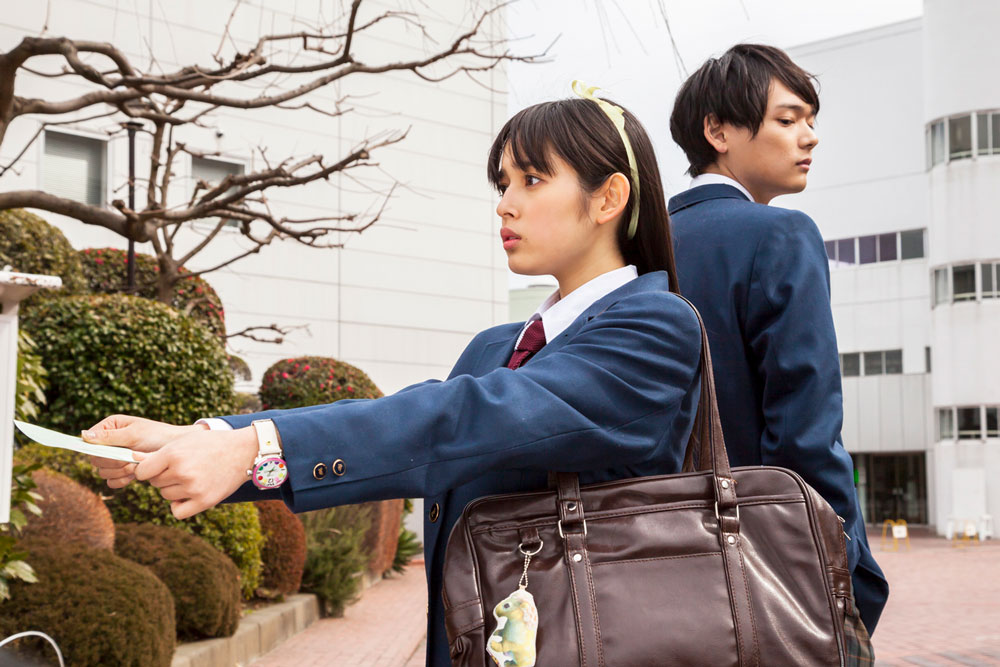 Image credit: @Itakiss_TOKYO
However, Naoki brutally rejects her and tells her that he doesn't like dumb girls, crushing Kotoko's heart.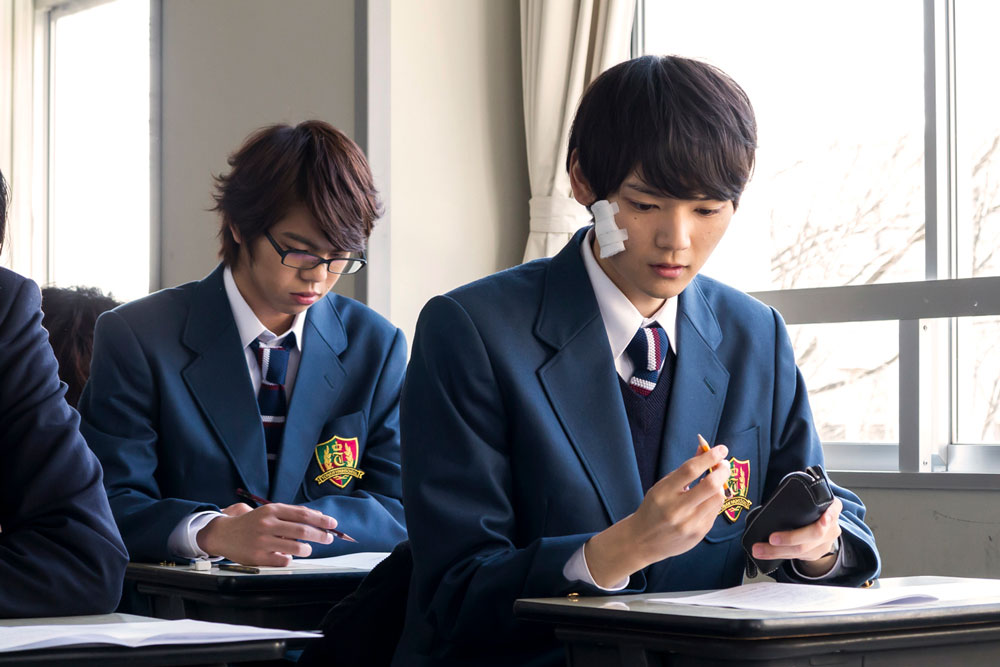 Image credit: @Itakiss_TOKYO
On the same day, Kotoko's poorly constructed home collapses after a shooting star lands on it. Just when her life seems to hit rock bottom, Kotoko's father receives an offer to live with his childhood friend while their house is rebuilt.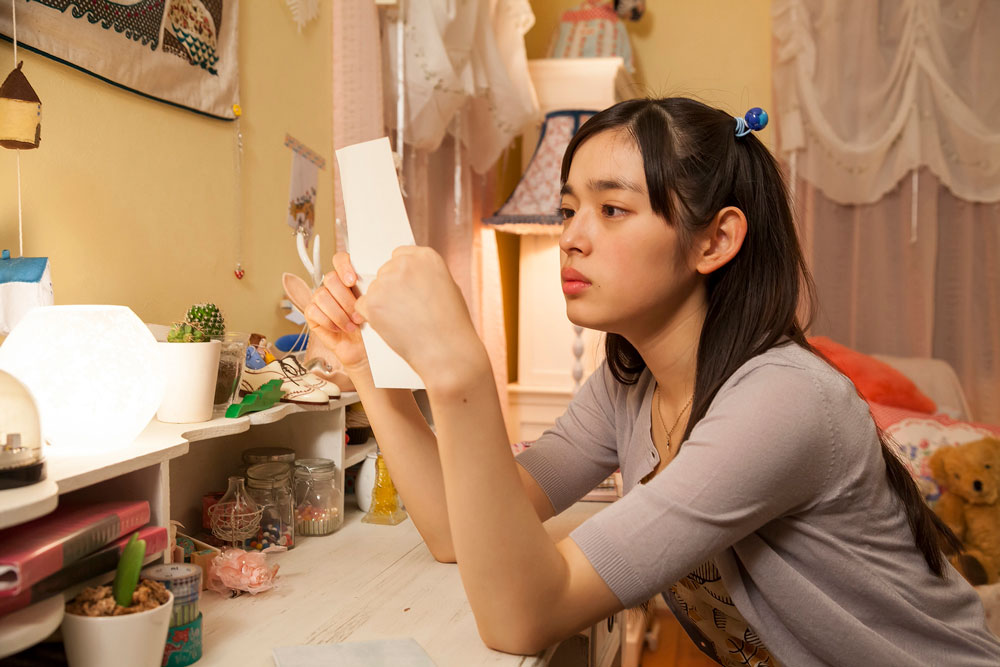 Image credit: @Itakiss_TOKYO
When she and her father arrive at his friend's house, she finds out that her father's friend is none other than Naoki's father. The two are forced to live together, and while Naoki initially gives her a hard time with his cold personality, he finds himself falling in love with her.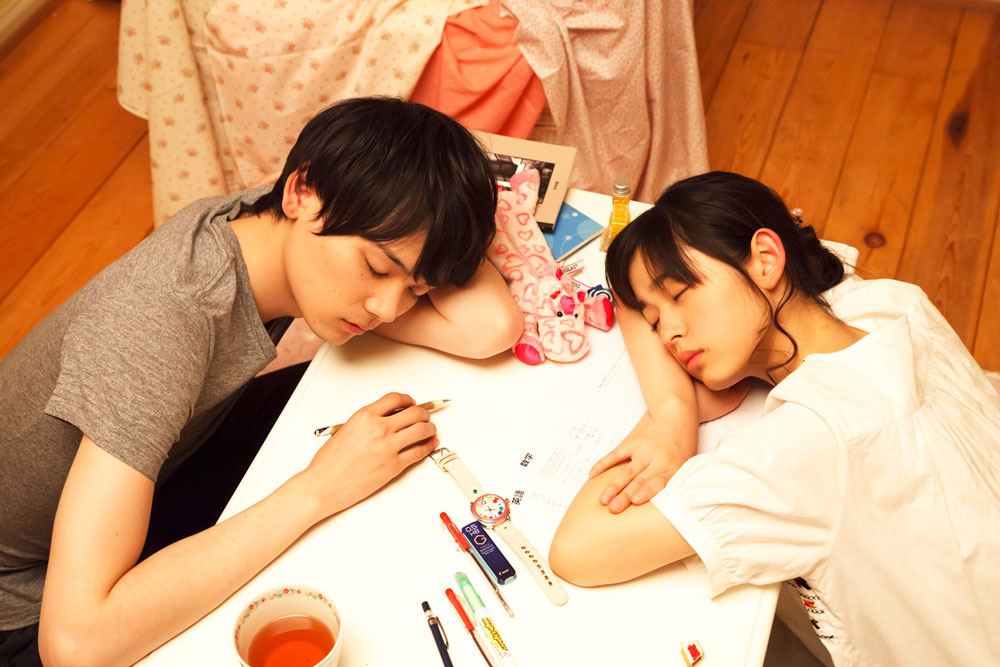 Image credit: @Itakiss_TOKYO
Mischievous Kiss is a 2013 remake of the original Japanese adaptation of the manga, Itazura na Kiss (1996). The manga is so popular that there are 6 live-action adaptations made for television thus far. Japan made the first adaptation in 1996, followed by Taiwan with It Started With A Kiss (2005), and South Korea with Playful Kiss (2010). Following that, Thailand and Taiwan released new drama adaptations in 2015 and 2016 respectively.
Genre: Comedy, Romance
Available on: Crunchyroll, Amazon Prime, Viki, Netflix (Japan), YouTube
---
2. Hana Yori Dango 花より男子 (2005)
---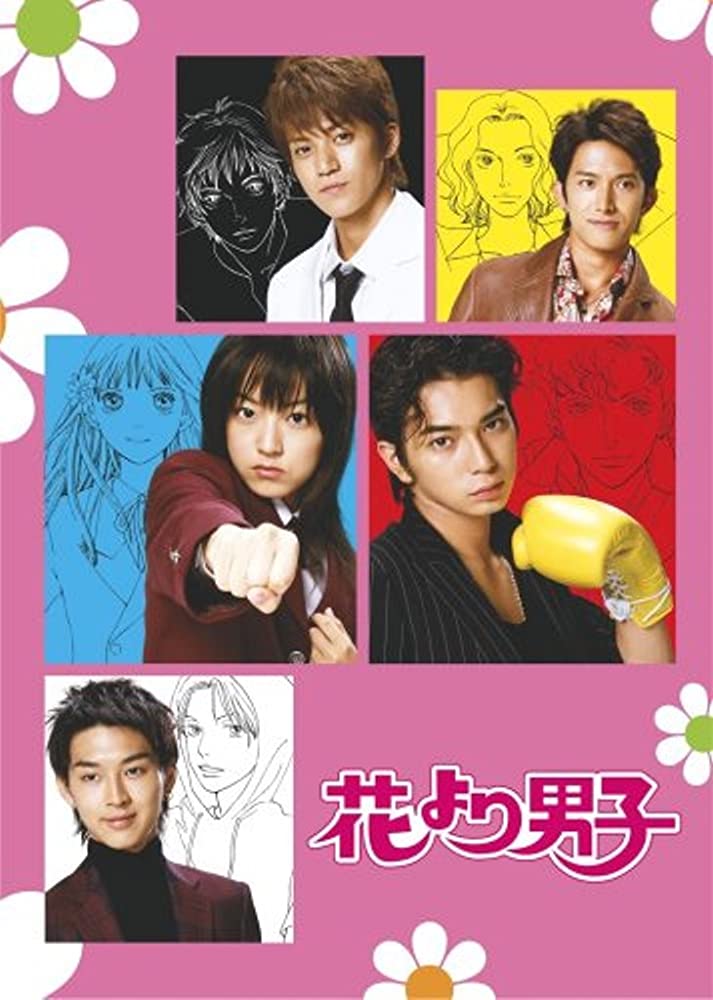 Image credit: IMDb
Middle class student Makino Tsukushi attends the elite school Eitoku Academy, but finds it hard to fit in amongst the extra-superficial students.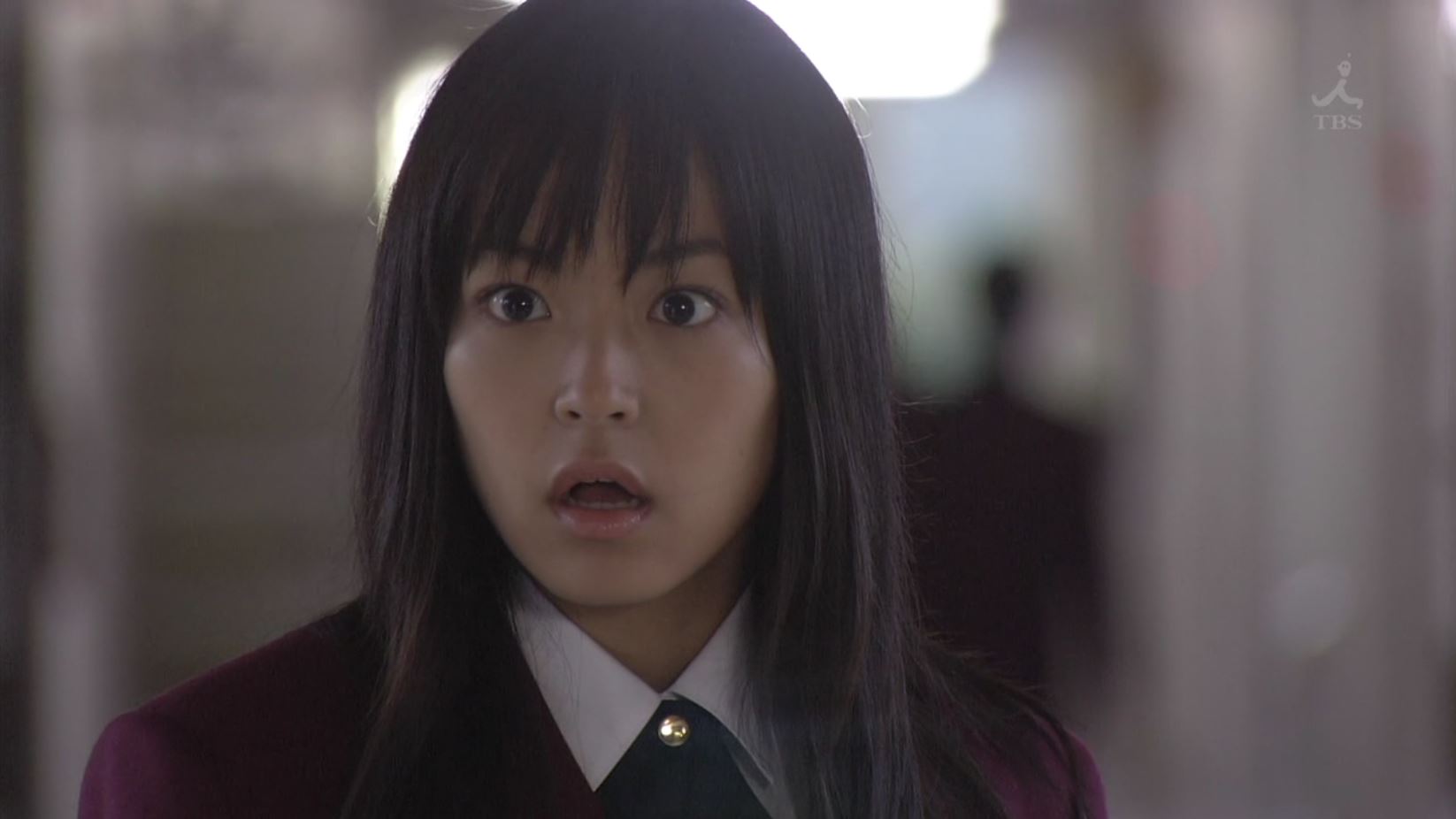 Image credit: IMDb
The school's gang, four hunks who call themselves the Flower Four (F4), lords over the students and teachers. Playboy sons of the incredibly rich, they assert their dominance by terrorising students until they drop out.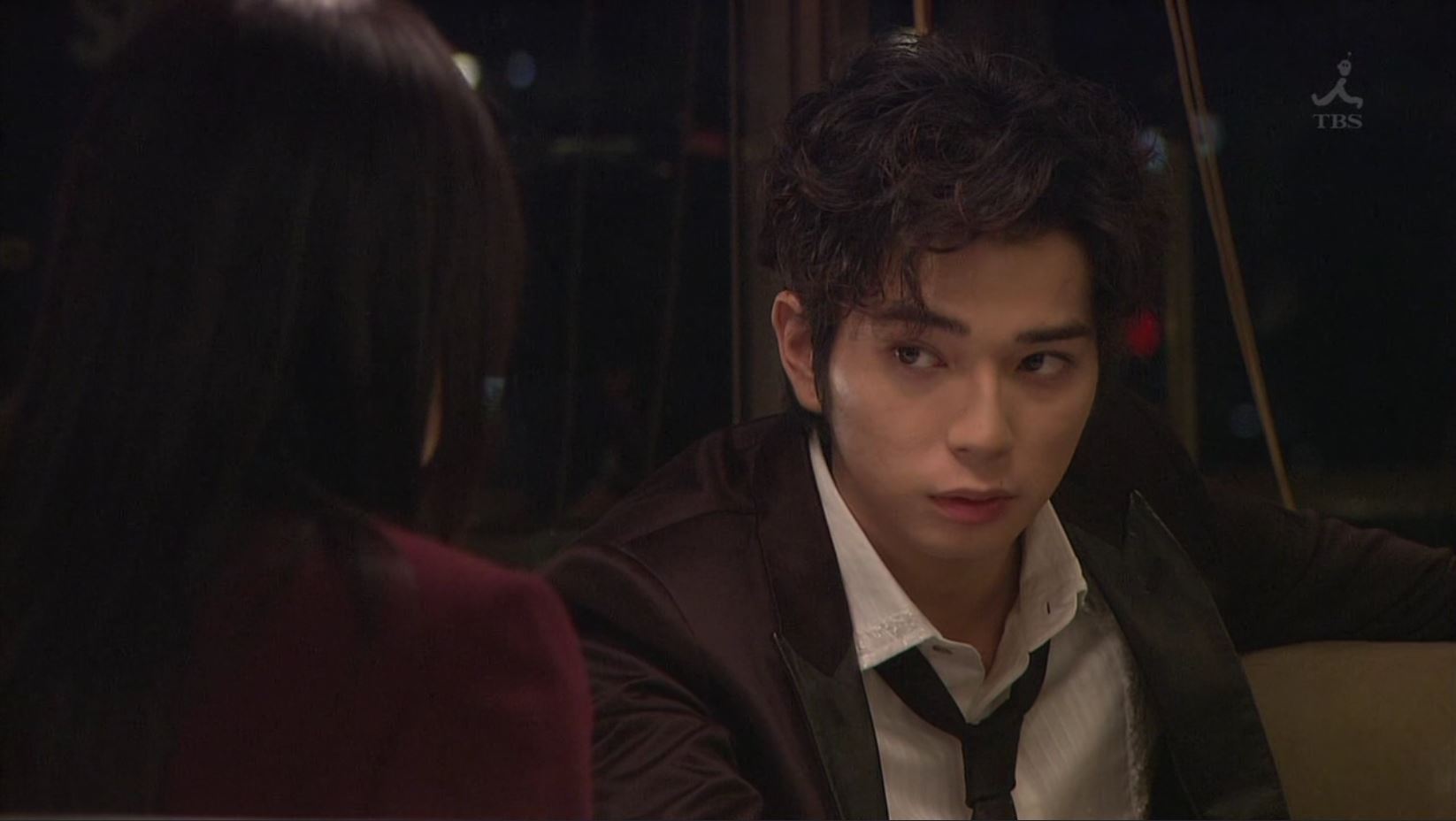 Image credit: IMDb
After Makino's first and only friend accidentally spills juice on the shirt of Domyouji, the leader of the gang, Makino stands up to him and defends her. This leads to her becoming the latest target of the bullying, but her feisty and unyielding character entwines her life with that of the F4.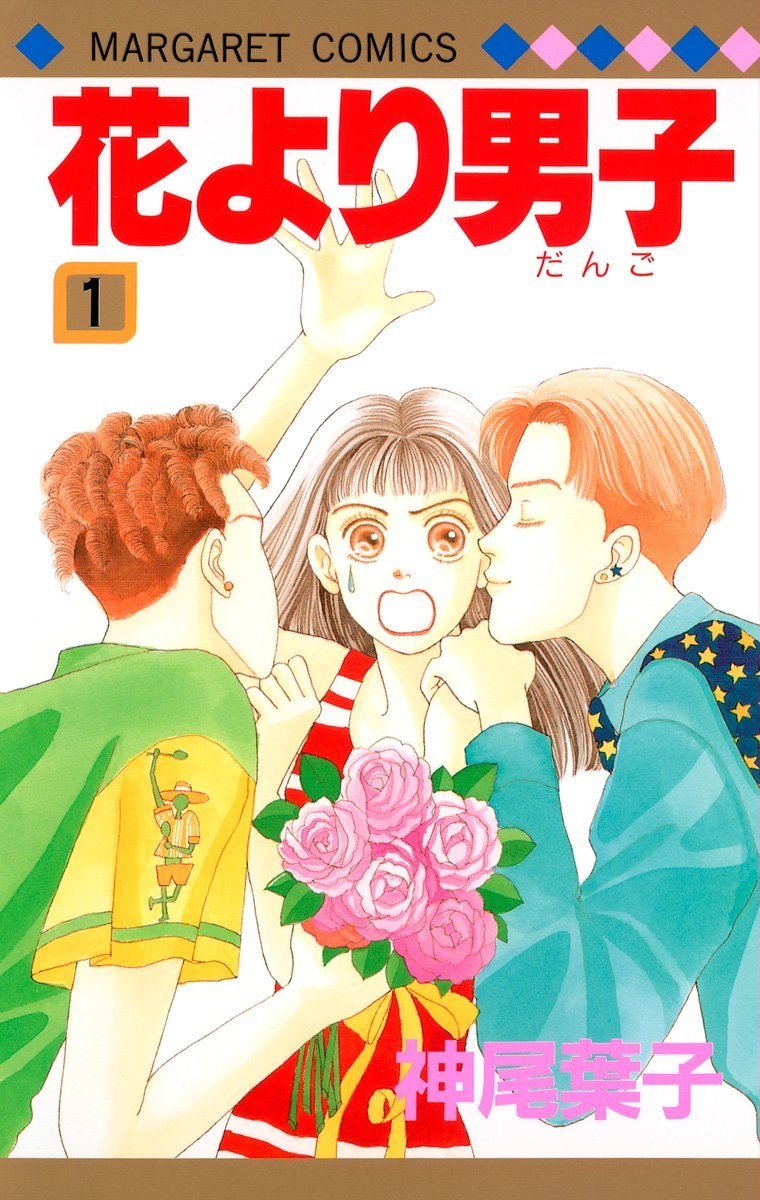 Image credit: Boys Over Flowers Fandom
If the story sounds familiar, it's because Hana Yori Dango is an extremely popular manga and it has been turned into live-action many times. The manga was adapted into the South Korean drama Boys Over Flowers (2009), the Taiwanese drama Meteor Garden (2001), and the Chinese Netflix original Meteor Garden (2018).
Genre: Comedy, Romance
Available on: DVD
---
3. Bloody Monday ブラッディ・マンデイ (2008 – 2010)
---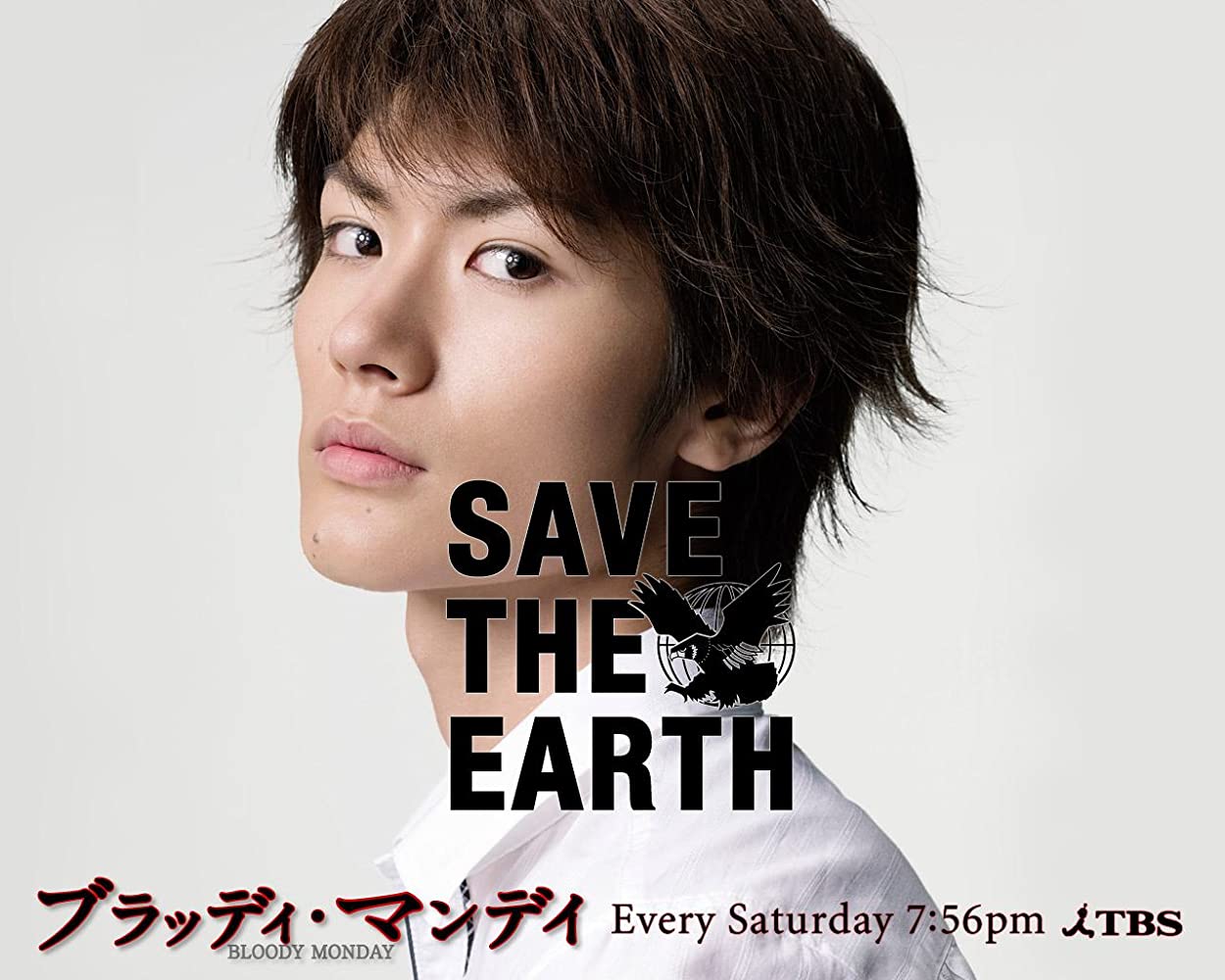 Image credit: IMDb
Bloody Monday follows high school student Fujimaru Takagi, a brilliant white hat hacker who goes by the pseudonym "Falcon".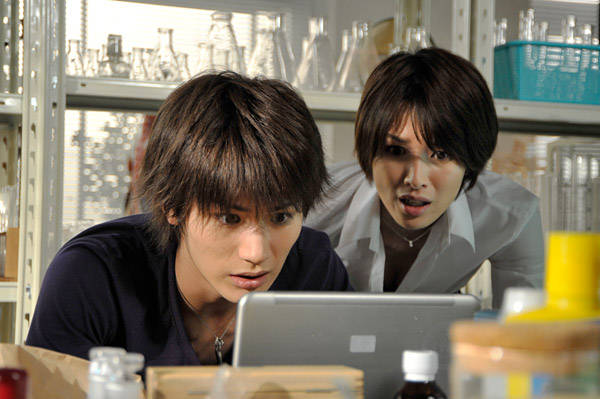 Image credit: AsianWiki
Fujimaru's talents are noticed by the Third-I, a branch of the Public Security Intelligence Agency in Japan. He is recruited by the agency but finds himself embroiled in a plot involving Russian spies and traitors. To make matters worse, his father, a high-ranking official in the Third-I, is framed for a murder.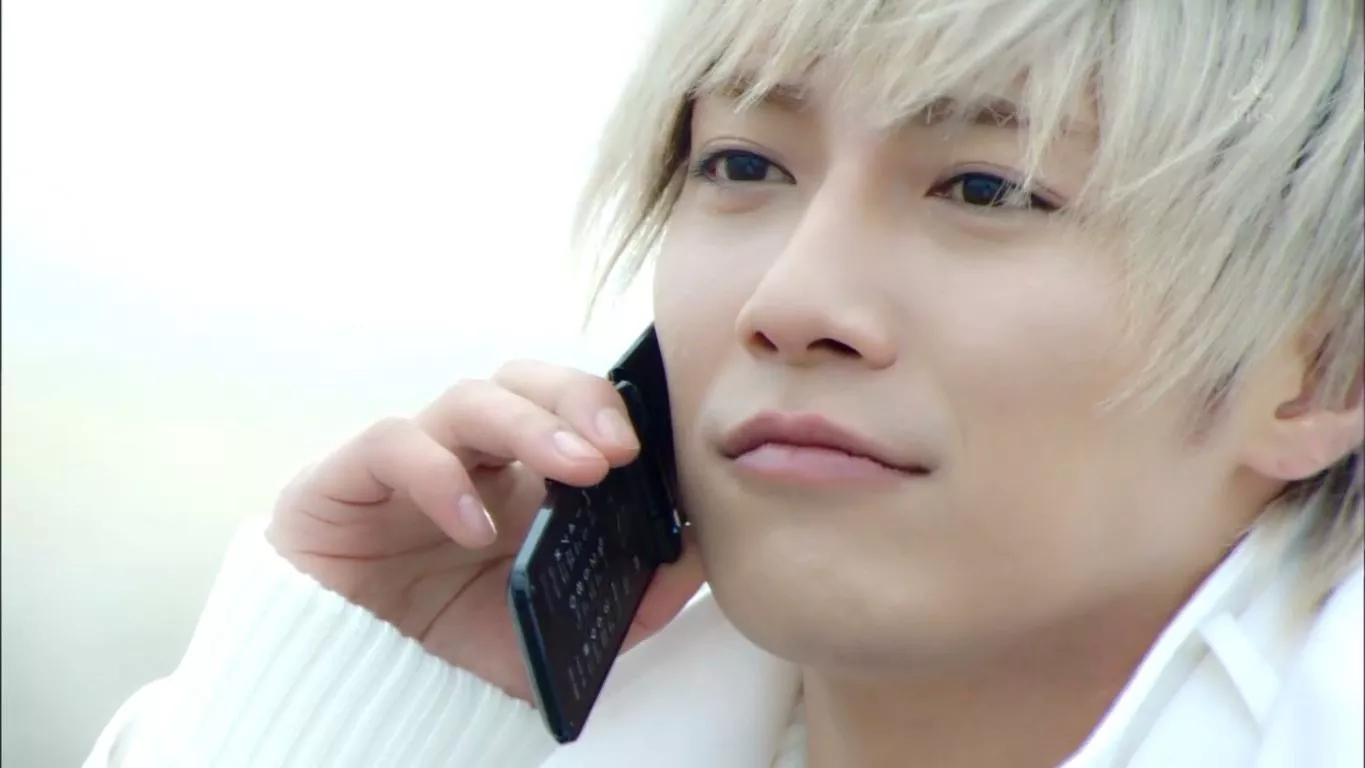 Image credit: IMDb
Fujimaru must solve the Bloody Monday mystery and unravel the Russian plot to terrorise Japan, in a last ditch attempt to clear his father's name.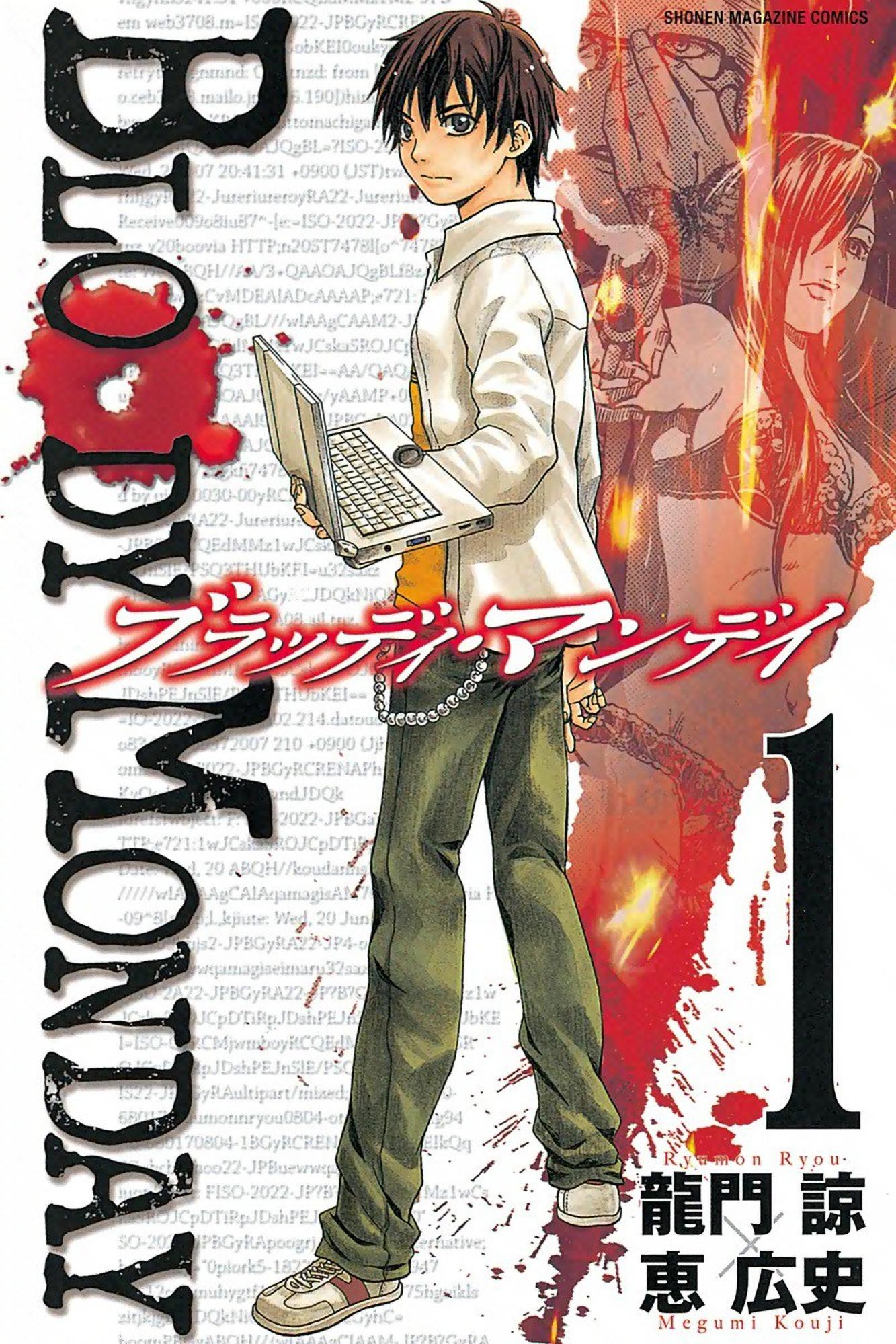 Image credit: MangaDex
The series is based on a manga that ran from 2007-2012, serialised in the Weekly Shonen Magazine.
Genre: Suspense
Available on: DVD
---
4. Hanazakari no Kimitachi e 花ざかりの君たちへ〜イケメン☆パラダイス (2011)
---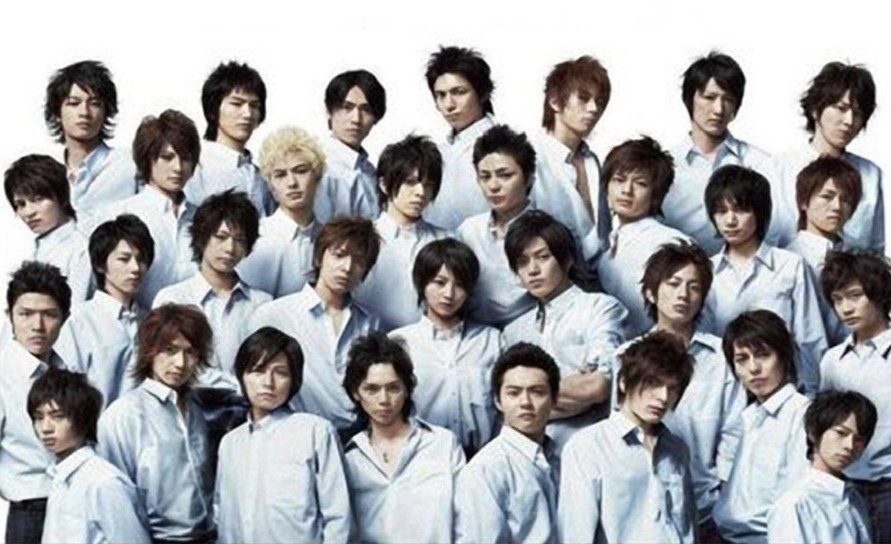 Image adapted from: My Drama List
Mizuki Ashiya, a girl living in the United States, idolises high jumper Izumi Sano after she watched him compete on television.
She follows his athletic career for years and even transfers to his high school in Japan to be closer to him. There's a single problem in that – Izumi studies in an all-boys high school. To fit in, Ashiya disguises herself by cutting her hair short and dressing up as a boy. She lands a spot in Izumi's dormitory and befriends him.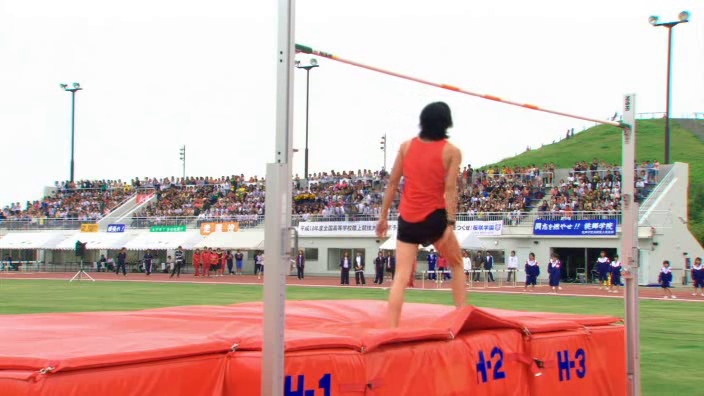 Izumi Sano in the 2007 adaptation
Image credit: My Drama List
However, just as she settles into life at the high school, she accidentally reveals her gender to the school doctor, Hokuto Umeda, and Izumi himself.
Izumi tries to help Ashiya keep her secret, but they find themselves in awkward and compromising situations that threaten to blow Ashiya's cover. Things get more complicated when Izumi finds himself falling for her.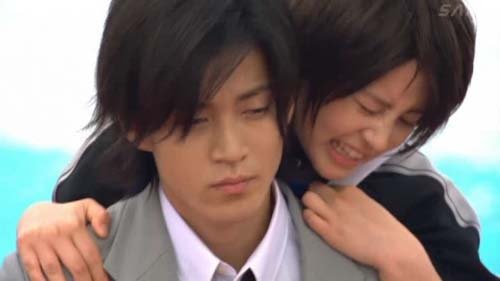 The 2007 adaptation of Hana-Kimi
Image credit: My Drama List
Alternatively known as Hana-Kimi, this series is a remake of the original 2007 adaptation, but with an all-new cast supported by 29 gorgeous hunks.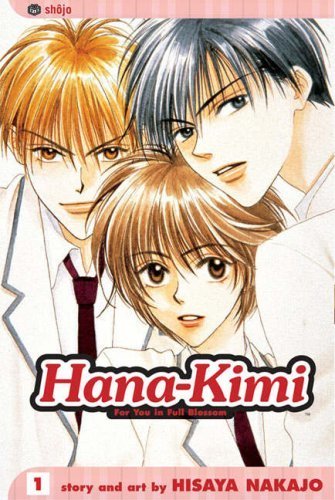 Image credit: Anime Planet
The manga was also adapted into a Taiwanese drama, Hanazakarino Kimitachie (2006), and a South Korean drama, To The Beautiful You (2012).
Genre: Comedy, Romance
Available on: DVD
---
5. Erased 僕だけがいない街 (2017)
---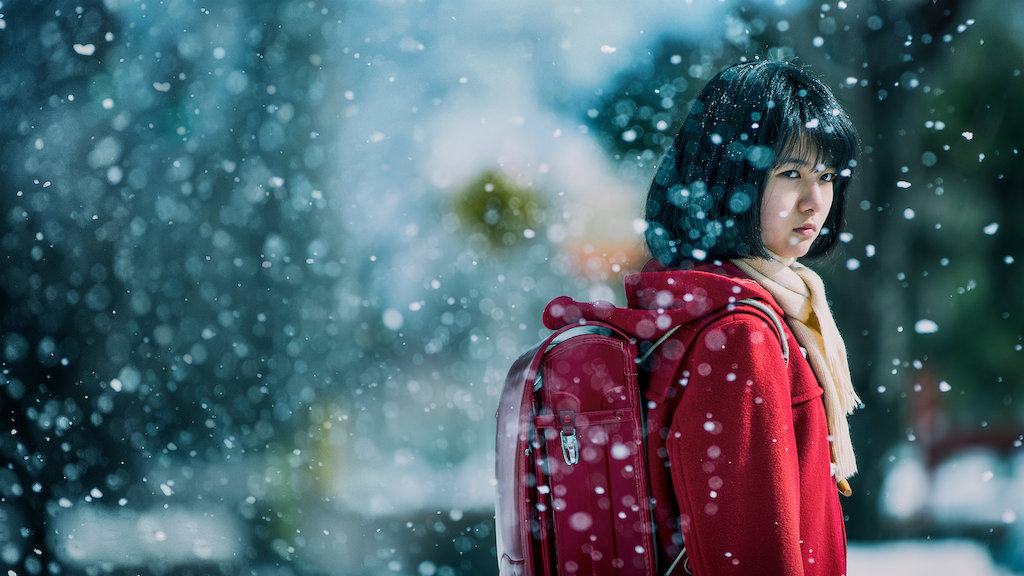 Image credit: Netflix
Satoru Fujinuma is an unaccomplished manga artist, but he has the uncanny ability to travel back in time to prevent imminent tragedies just as they're about to happen.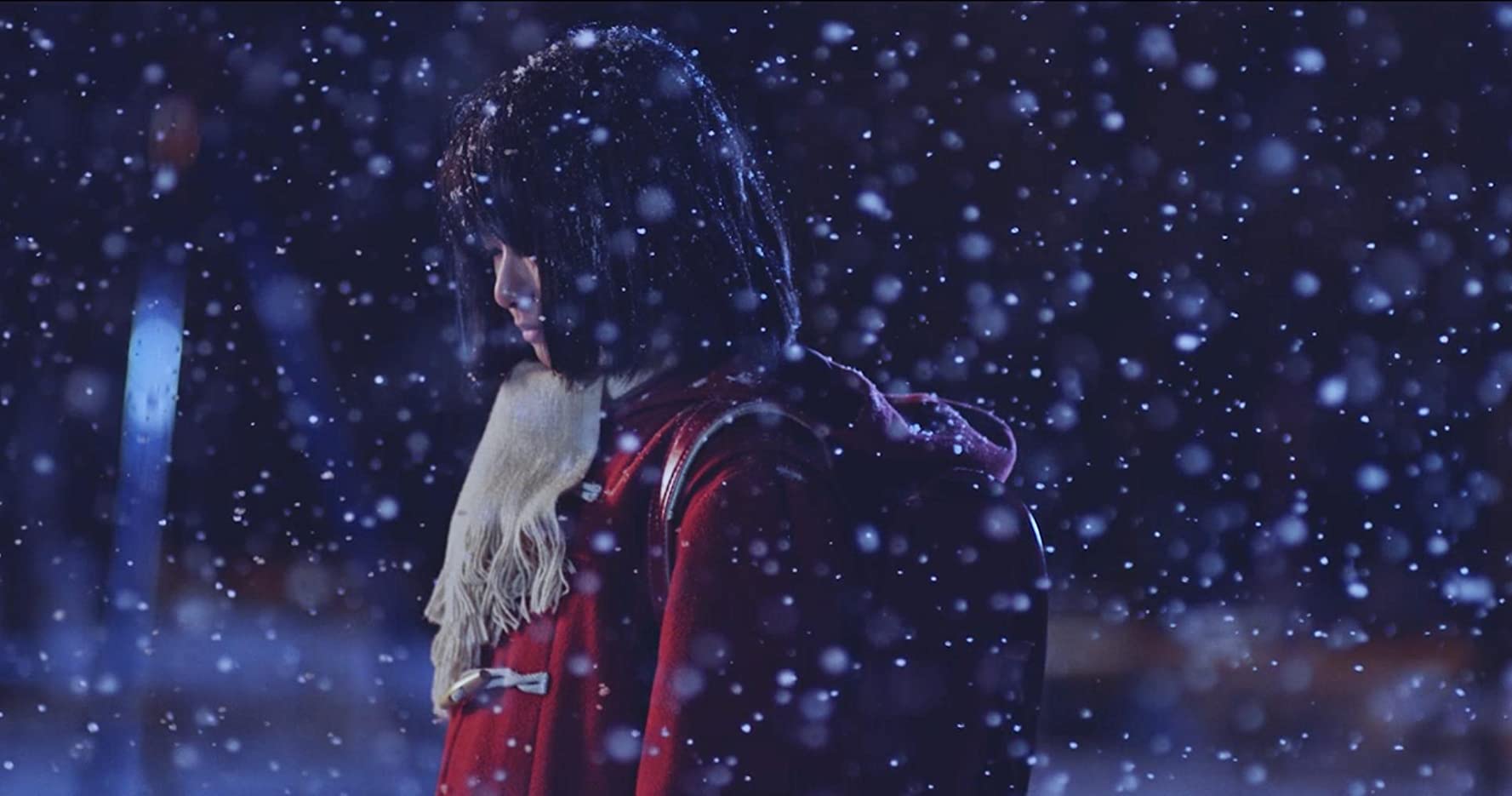 Image credit: IMDb
After he discovers his mother's body in his apartment, he is sent 18 years back in time, when a serial murder case involving his classmates took place. Satoru sets out to investigate the case, with a gut feeling that it is related to his mother's murder.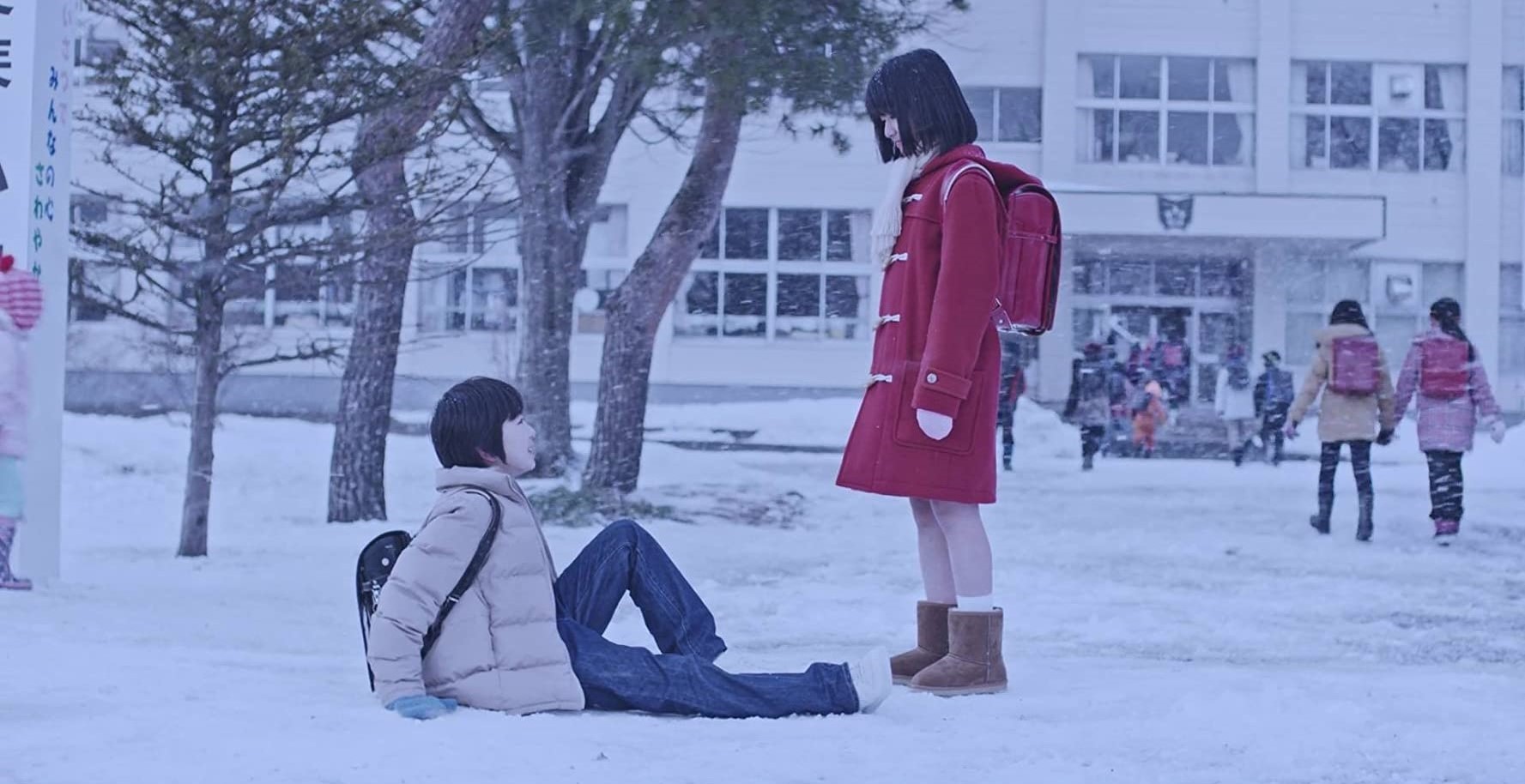 Image credit: IMDb
Erased is based on the manga Boku Dake ga Inai Machi, which also has a hit anime adaptation.
Genre: Thriller
Available on: Netflix
---
6. The Files of Young Kindaichi Neo 金田一少年の事件簿N (2014)
---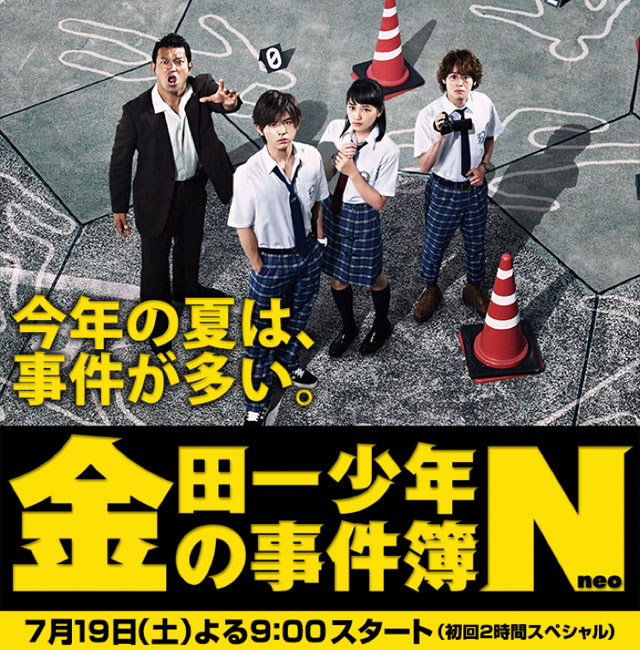 Image credit: IMDb
The series follows Hajime Kindaichi, the grandson of a famous detective and a brilliant investigator himself, and Saki Ryuji, Hajime's faithful assistant, as they solve murder mysteries while attending school.
There are 9 episodes, each featuring whodunit mysteries and crimes that are up to Hajime and Saki to solve. The episodes follow the award-winning specials, Lost in Kowloon and the Jungle School Murder Mystery, that were released in 2013 and 2014 respectively.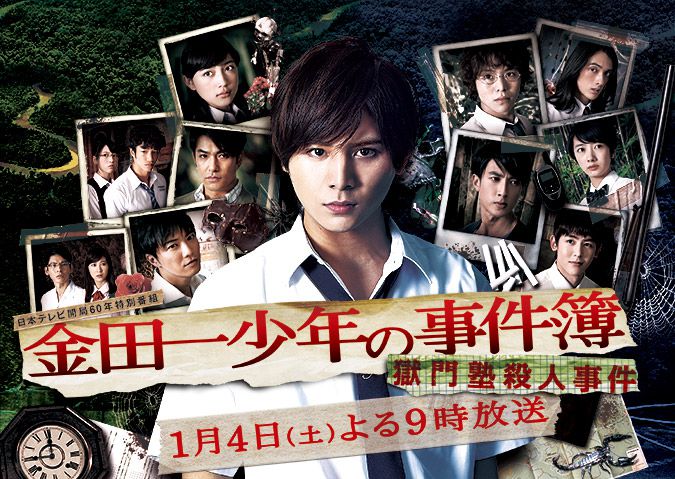 Image credit: AsianWiki
Kindaichi features an all-star cast – Hajime and Saki are played by Ryosuke Yamada and Daiki Arioka, members of the J-Pop group Hey! Say! JUMP. The specials also feature international actors such as Wu Chun, Vivian Hsu, and Nichkhun.
Based on the classic and extremely popular crime mystery manga that was first published in 1992, Kindaichi has had multiple adaptations, including an anime adaptation in the 90s.
Genre: Mystery
Available on: DVD
---
7. Kantaro: The Traveling Sweet Tooth Salaryman (2017)
---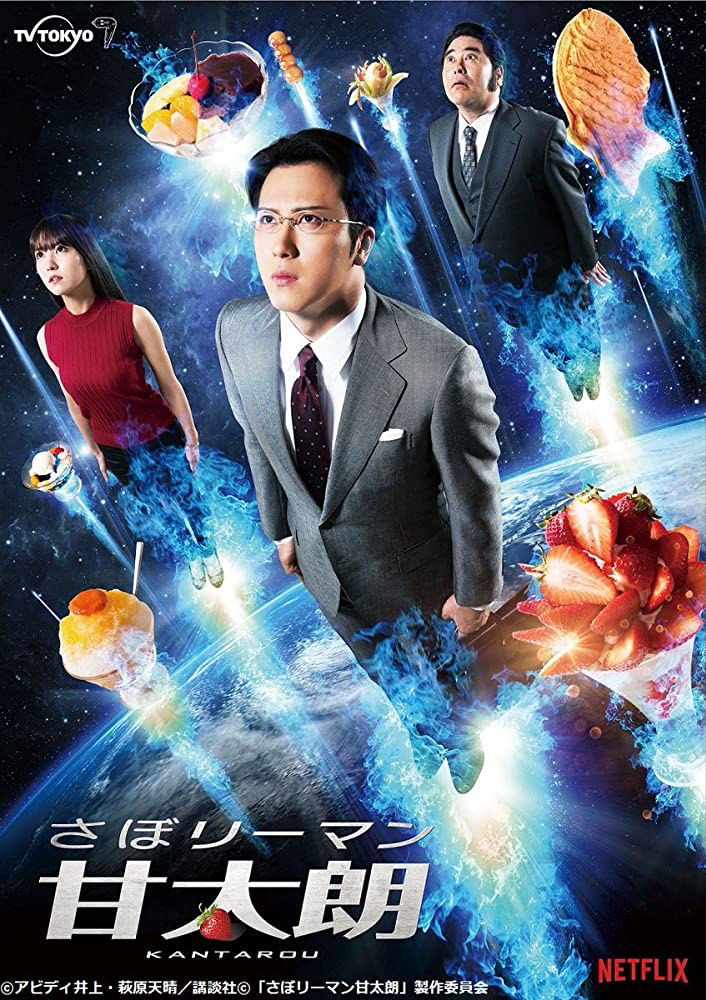 Image credit: IMDb
Ametani Kantaro is a book salesman in a publishing company. As part of his job, he travels around Tokyo to visit client bookstores for sales pitches.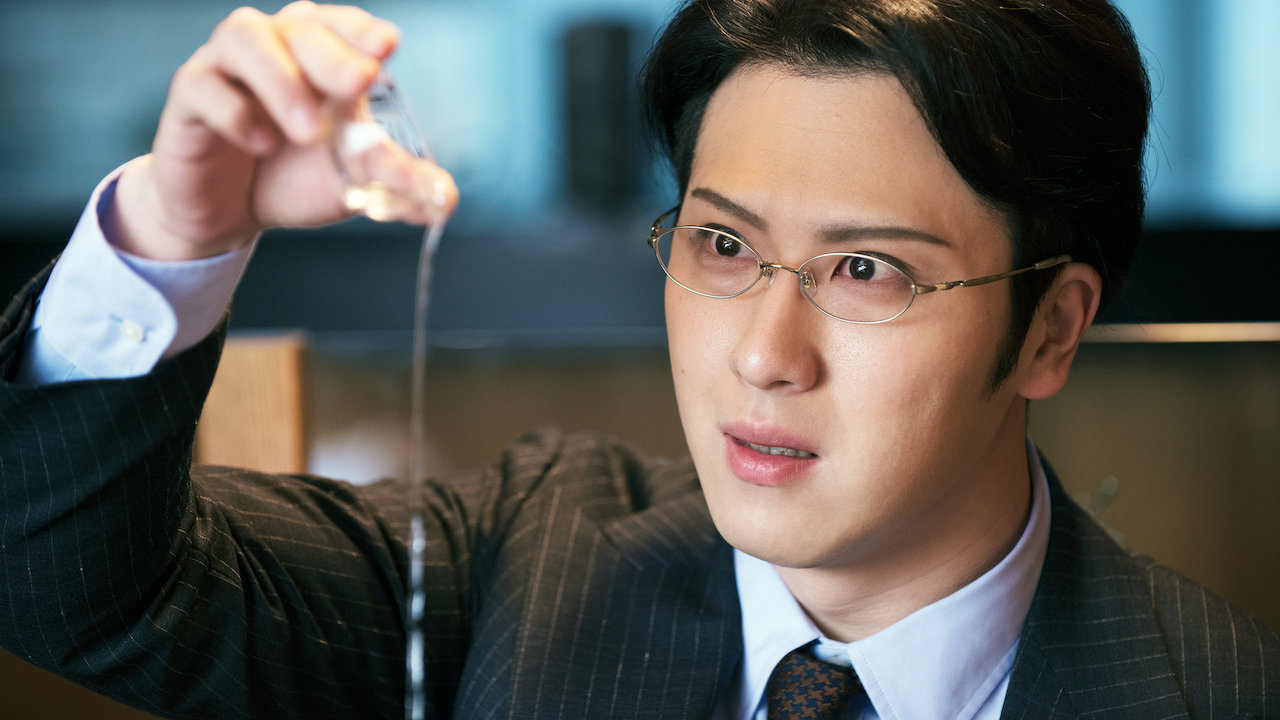 Image credit: Netflix
To his colleagues, Kantaro is hardworking and efficient, but nothing else about him is remarkable. However, behind his efficiency lies a motive – he gets the job done as quickly as possible so that he can visit the best dessert shops Tokyo has to offer and indulge in the sweets.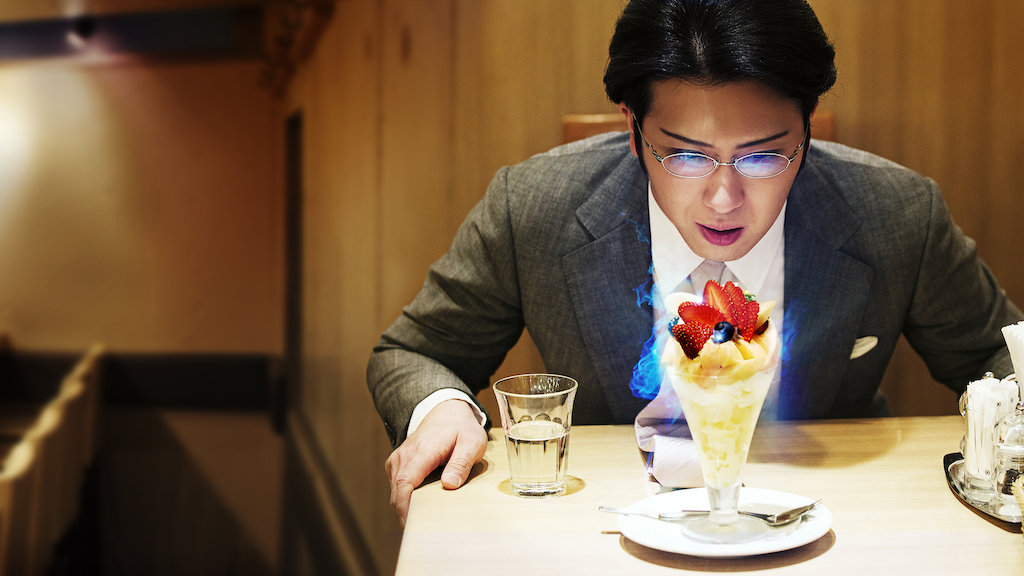 Image credit: Netflix
A hilarious comedy with plenty of foodporn, the drama features a fictitious plot but showcases real-life dessert shops and locations in Tokyo. The desserts range from traditional Japanese sweets such as anmitsu and kakigori, to the Japanese take on Western fare such as parfait and eclair.
Genre: Comedy, Food
Available on: Netflix
---
8. Gokusen ごくせん (2002)
---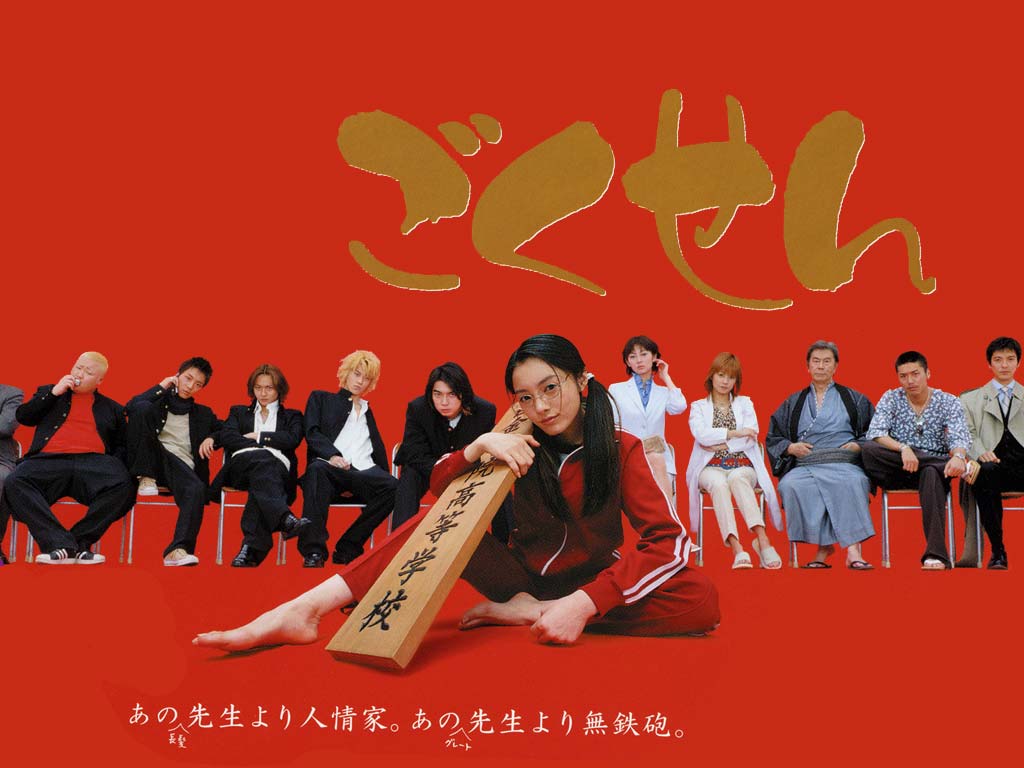 Image credit: IMDb
Yamaguchi Kumiko is a new teacher at Shirokin High, an all-boys private high school. There, she is assigned to be the homeroom teacher of 4-2, the rowdiest bunch of delinquent students in the school.
Unknown to the students, however, is that she is the sole heir to the local Yakuza gang. While her grandfather wants her to be the next boss of the Yakuza, she wants to fulfil her lifelong dream of becoming a teacher.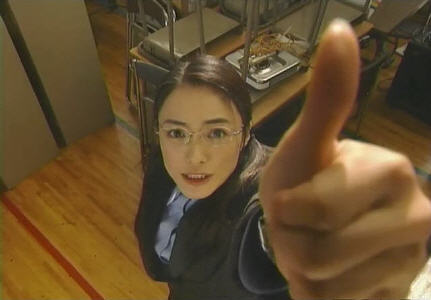 Image credit: Jefusion
Her students act out against her but Kumiko takes them head-on with the experience gained from her Yakuza upbringing. She does her best to not only teach the students academically but to also impart life lessons to them.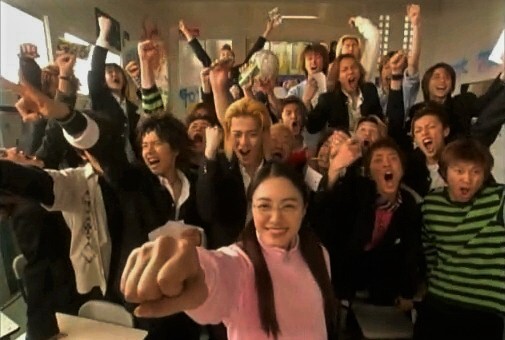 Image credit: Operation Bittersweet
Fun fact: Many of the actors who played her delinquent students became tokusatsu heroes and later played leading roles in the Kamen Rider and Super Sentai franchises.
Genre: Comedy, Martial Arts, Yakuza
Available on: DVD
---
Live-action Japanese dramas adapted from manga
---
Japan has been adapting mangas into live-action dramas for a long time, and understandably so – these well-loved stories continue to fascinate audiences, be it in Japan or overseas. Whether you've watched the Japanese version of the drama, read the manga, or watched the overseas adaptations, we're sure you'll love them.
If you're looking for more Japanese live-action dramas, we've made a list of the 20 best Japanese dramas from the last 20 years.
Check out these articles about Japan: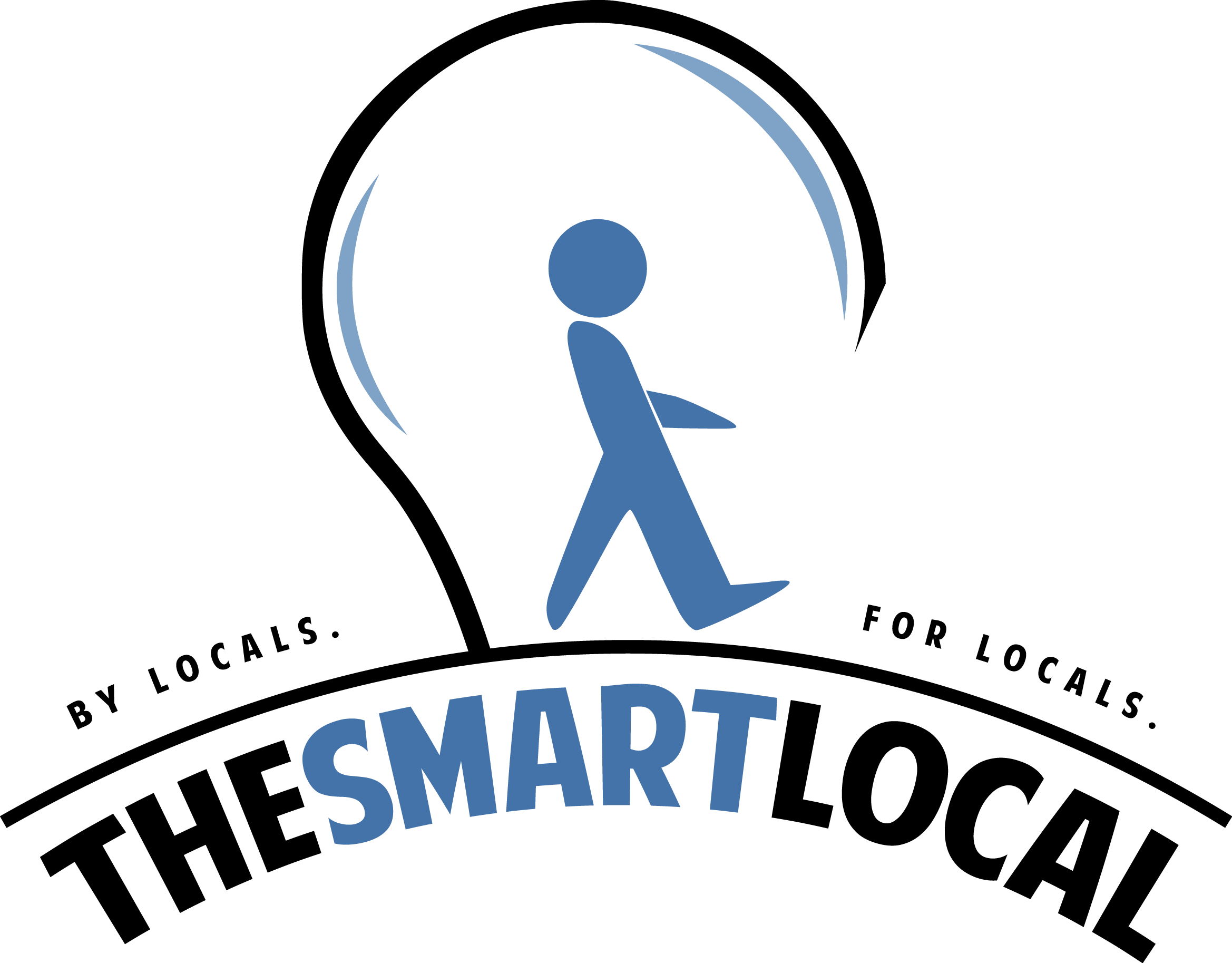 Drop us your email so you won't miss the latest news.