The Little World Museum of Man
---
The Little World Museum of Man lets you experience cultures from all over the world, all in one place. Opened in 1983, this park in Aichi Prefecture is the first open-air anthropological museum in the world. Hop on the Little World Bus with your Little World Passport and explore iconic buildings, food, and cultures from Japan and beyond. 
---
Travel around the world with a museum passport
---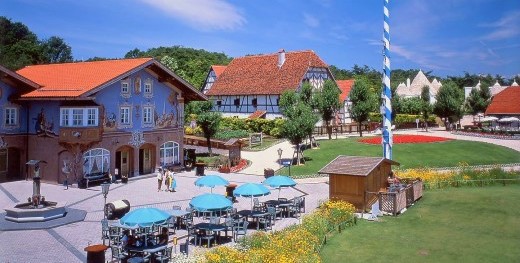 Image adapted from: Inuyama City Tourist Association
The Little World Museum of Man is dotted with 33 hallmark structures from around the world, recreated on a pint-sized scale, along a 2.5km walkway. 
When you first enter the museum, you'll receive a Little World Passport. With this booklet, you can collect stamps from every stop of your "world tour" and win small gifts at the end of your visit.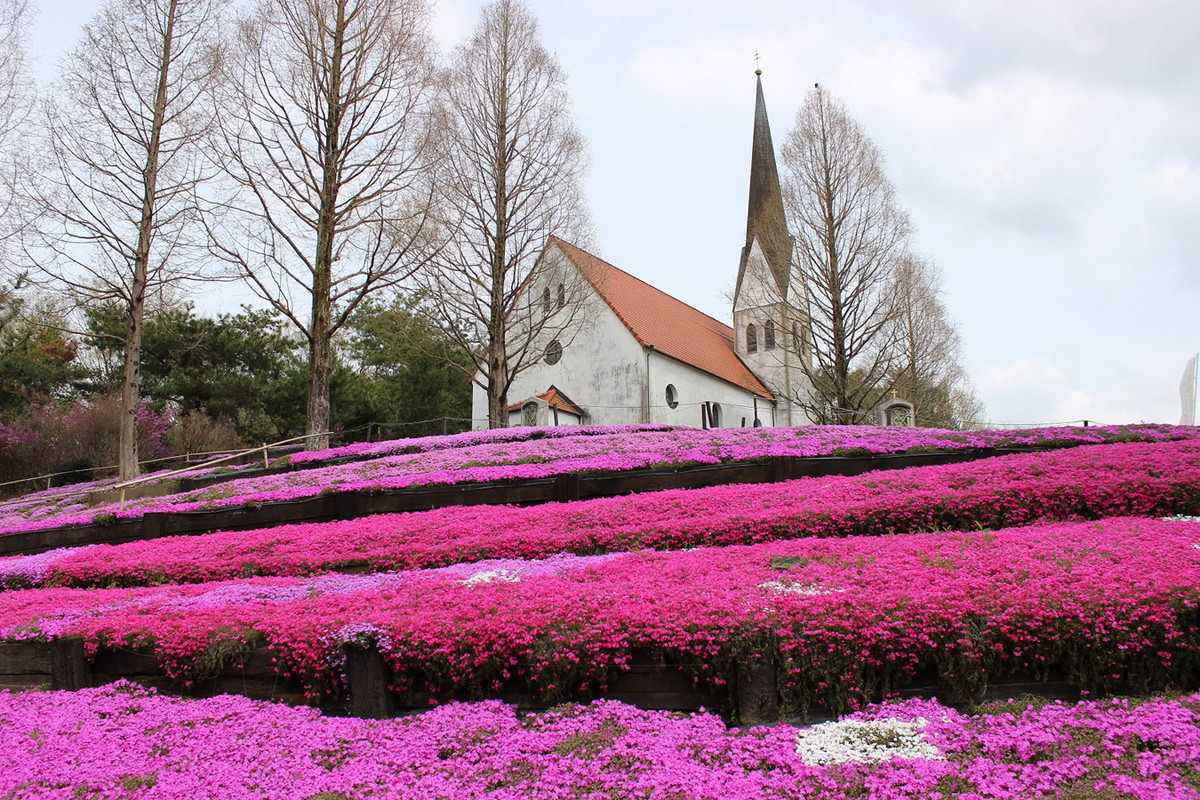 Image credit: AICHI PREFECTURE
Nestled amidst gentle hills and curated gardens are reconstructions of the German Bayern Village, the Balinese Gentry House, and mud huts of the African Kassena compound – just to name a few.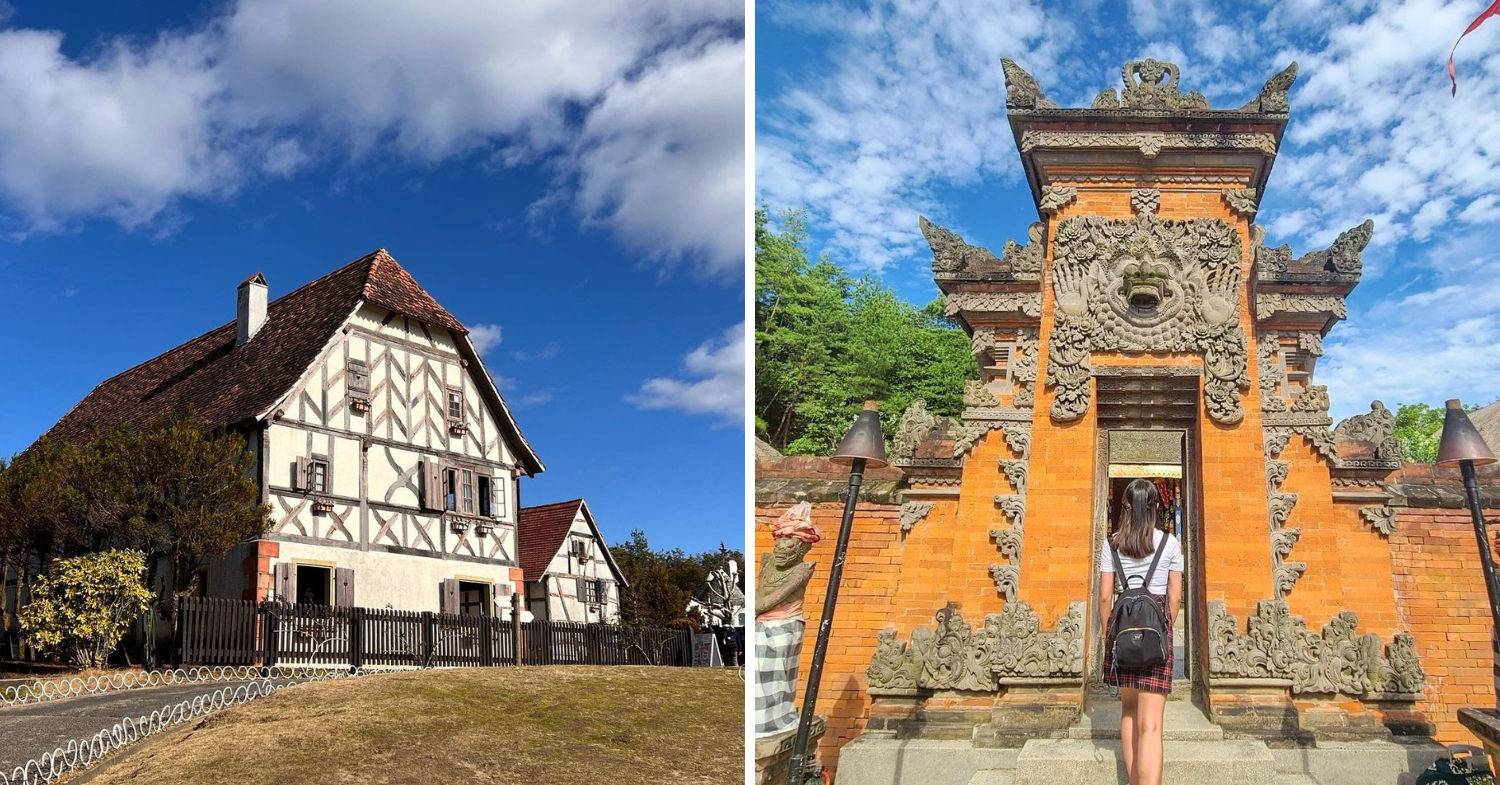 German Bayern Village (left) & Balinese Gentry House (right).
Image adapted from: @cavusogluuu0 and @tinetestines
These buildings were purchased and relocated to Little World, where they are decorated with authentic furnishings. In total, there are 40,000 ethnic materials on display, each depicting the lives of everyday people from 22 countries.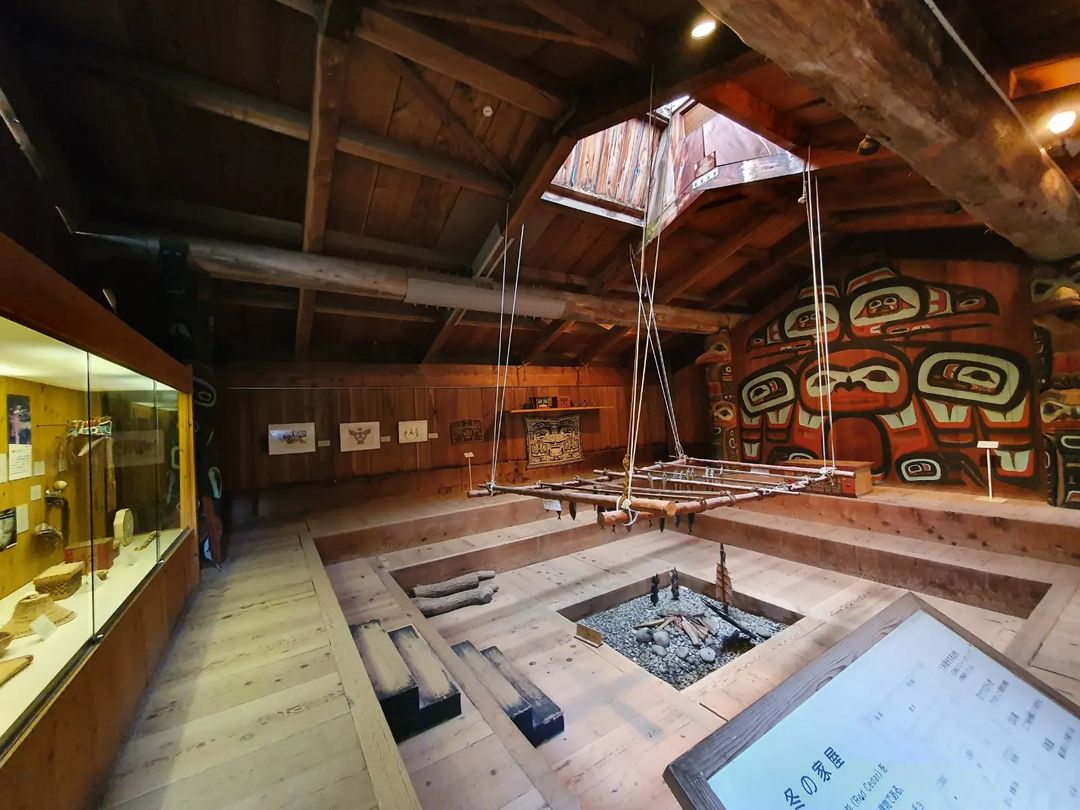 Image credit: @lethanhlam_ed
The indoor exhibitions delve into 70 countries. The items on display are divided into 5 themes: evolution, technology, "anguage, society, and value. Together, they trace the evolution of the human race from the beginnings of civilisation to the creation of tools, language, religion, and art.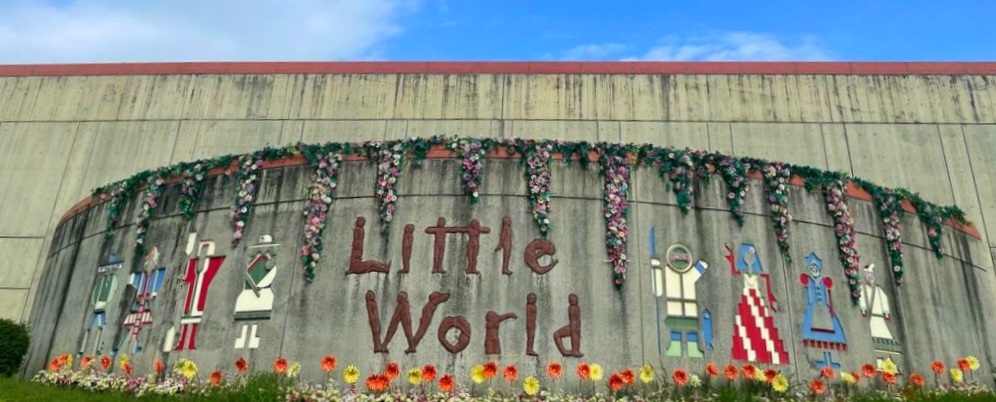 Image adapted from: @_____patrickstar
By the end of your trip, you'll be reminded of just how interrelated we all are, regardless of nationality and geography. 
---
A living museum with exhibits you can touch & taste
---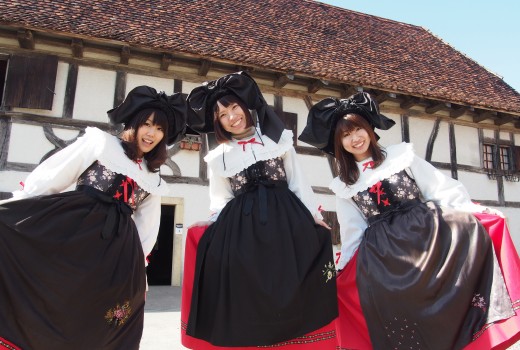 Image credit: Inuyama City Tourist Association
For a fully immersive global experience, try on ethnic wear of different countries and take photos at their respective locations. There are folk costumes from every continent, so gear up to become Mr Worldwide.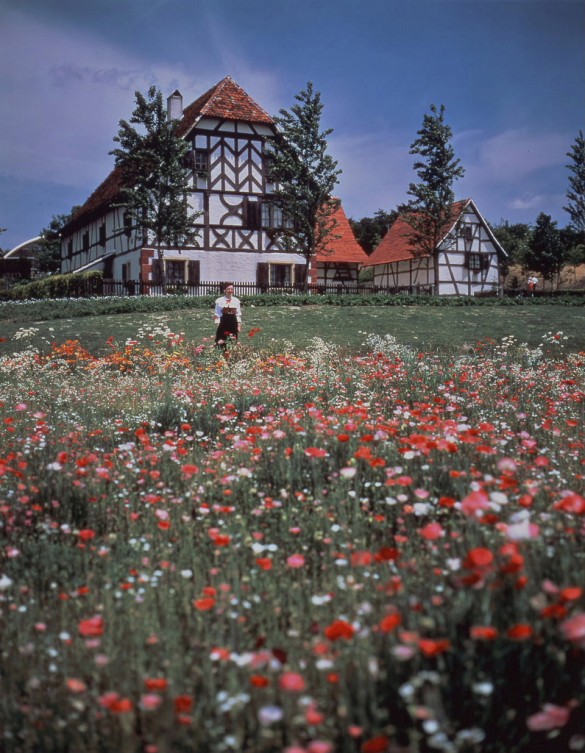 Image credit: Inuyama City Tourist Association.
You get to pretend you're really in those countries for a price of just one plane ticket – or the price of a fast food meal, if we're being realistic.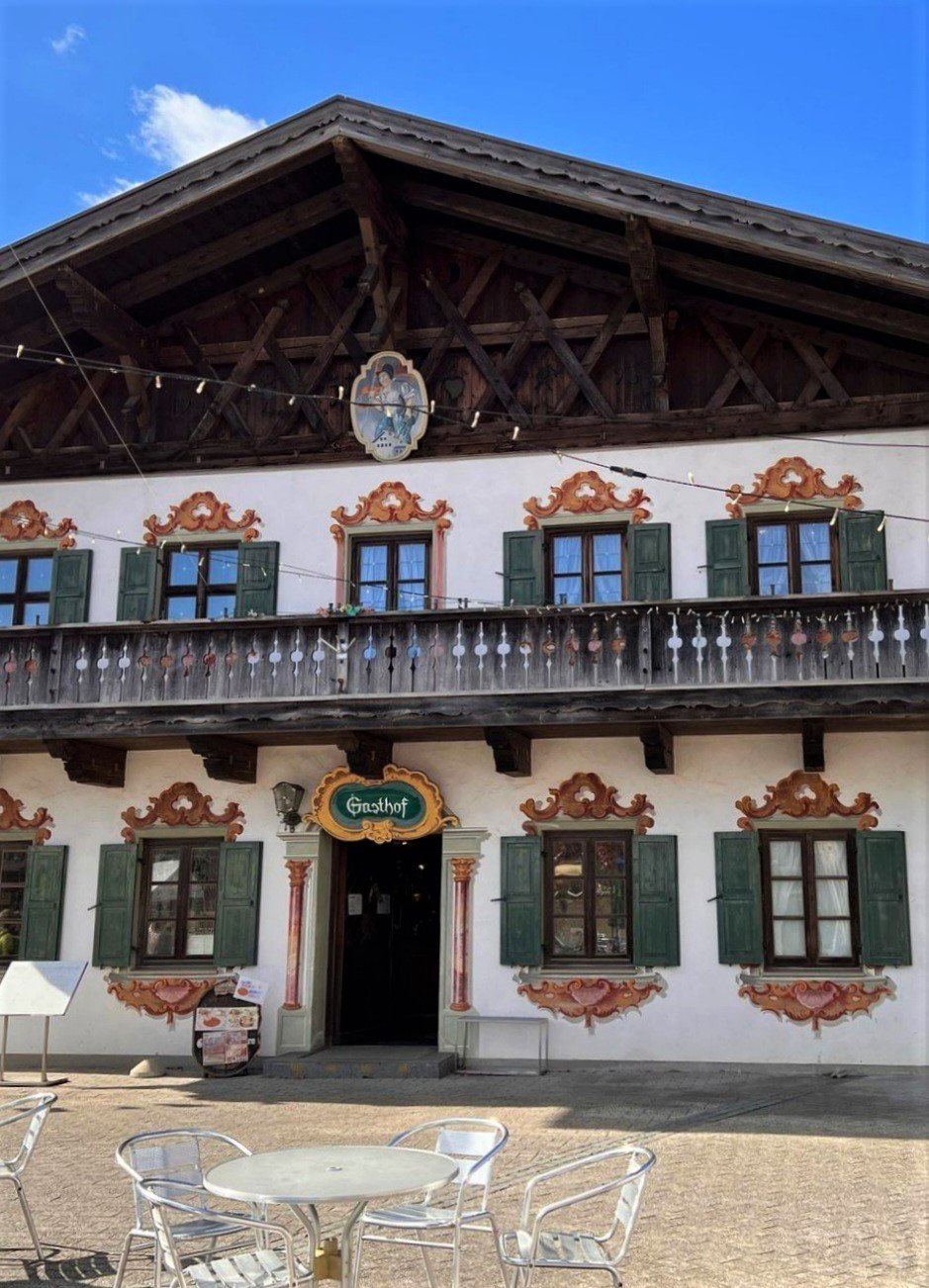 Image adapted from: @cavusogluuu0
The artefacts you see aren't just for the eyes – you can also shop for folk craft souvenirs and eat ethnic dishes at restaurants along the way. 
From the Indian-themed shop Kerala to the Peruvian folk craft shop Los Andes, there are lots of unique tidbits and meals from every culture to sample.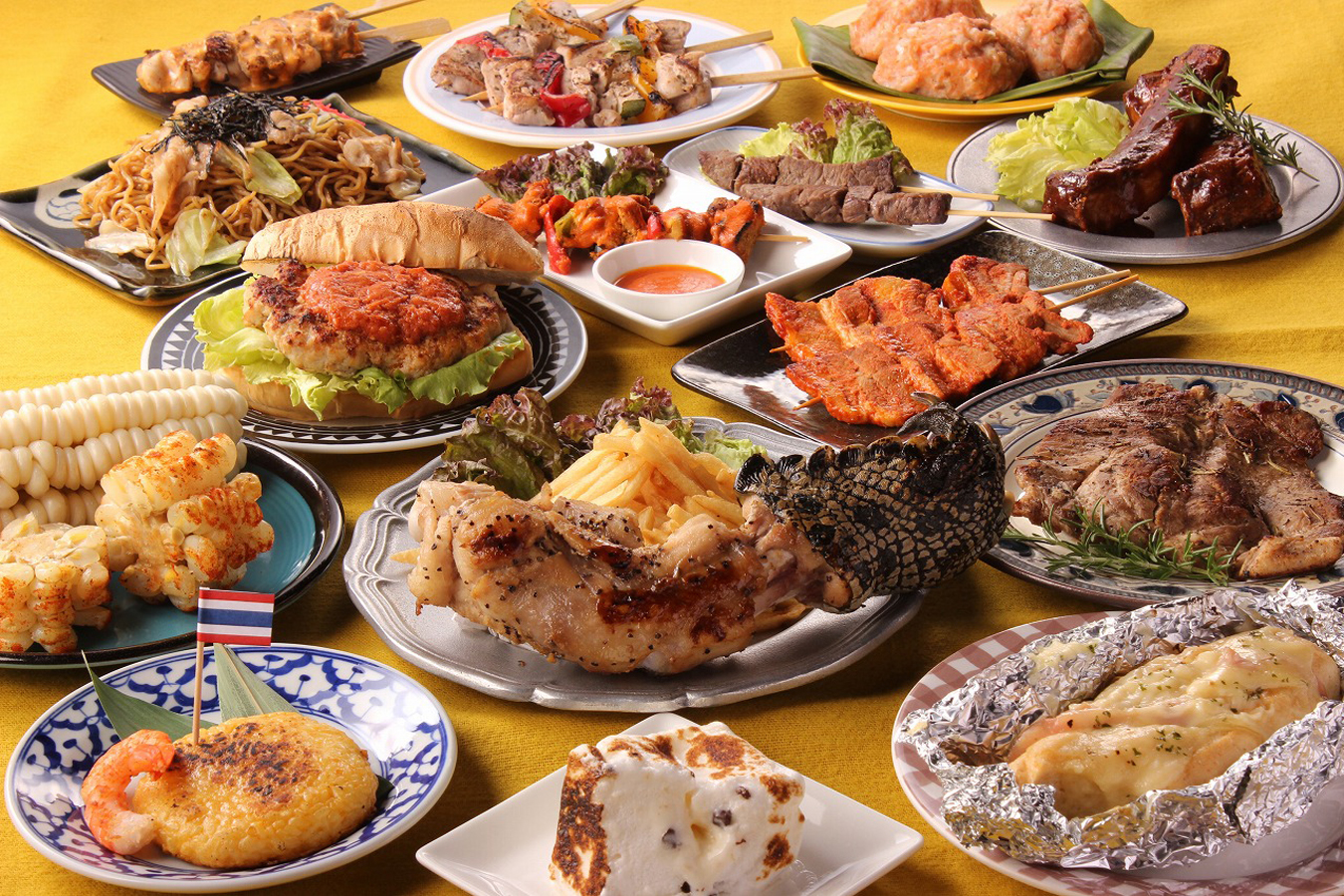 Image credit: AICHI PREFECTURE
For the adventurous eater, there's even crocodile meat prepared the South African way.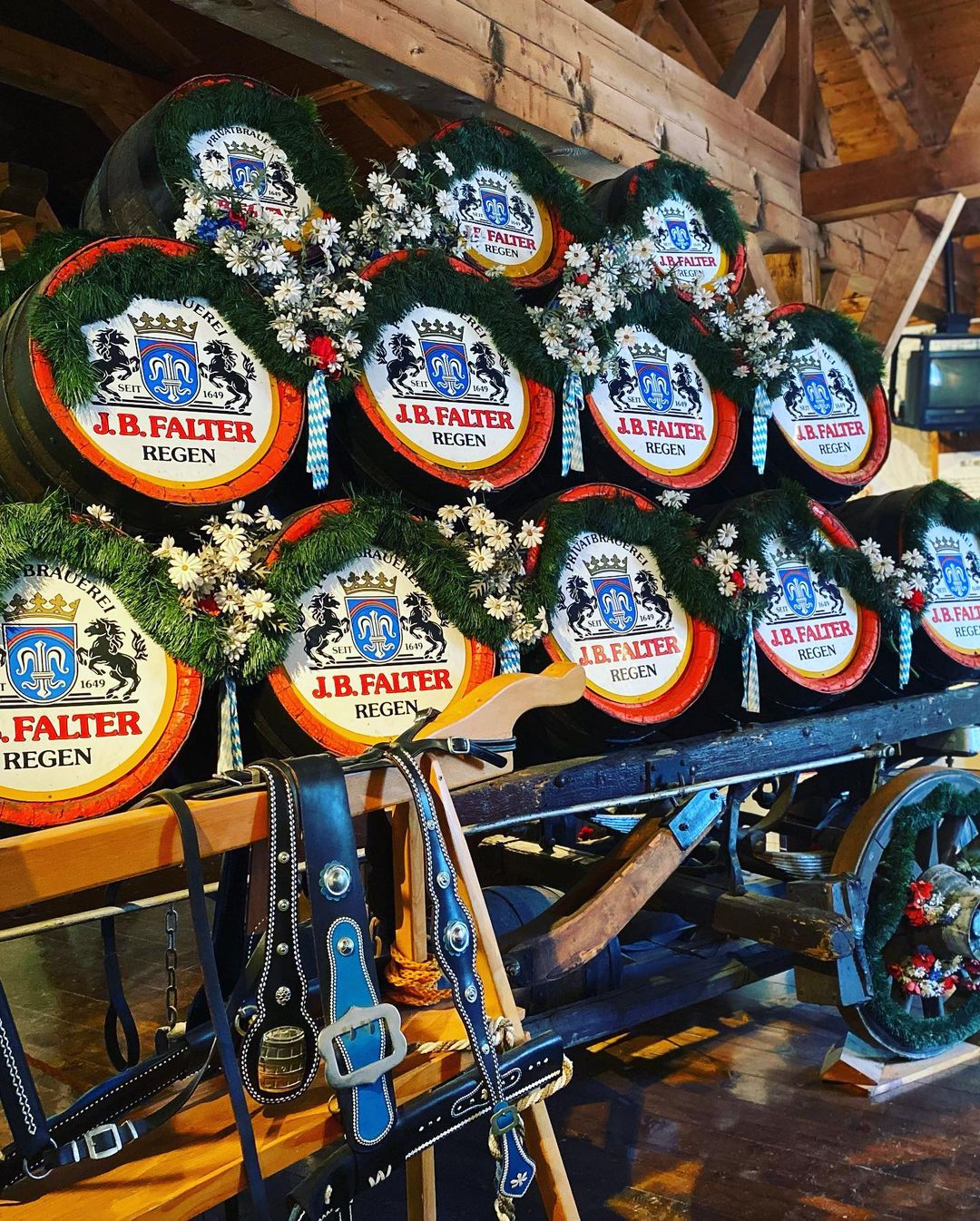 Image credit: @maicondasilva_87
Not only does Little World offer different sceneries at every turn, it also boasts a World Plaza that carries over 5,000 types of wines, cheeses, clothing, accessories, and sweets from more than 50 countries.
Check out Little World's shopping index and restaurant index for the full catalogue. 
---
Celebrate ethnic festivals with performances & workshops
---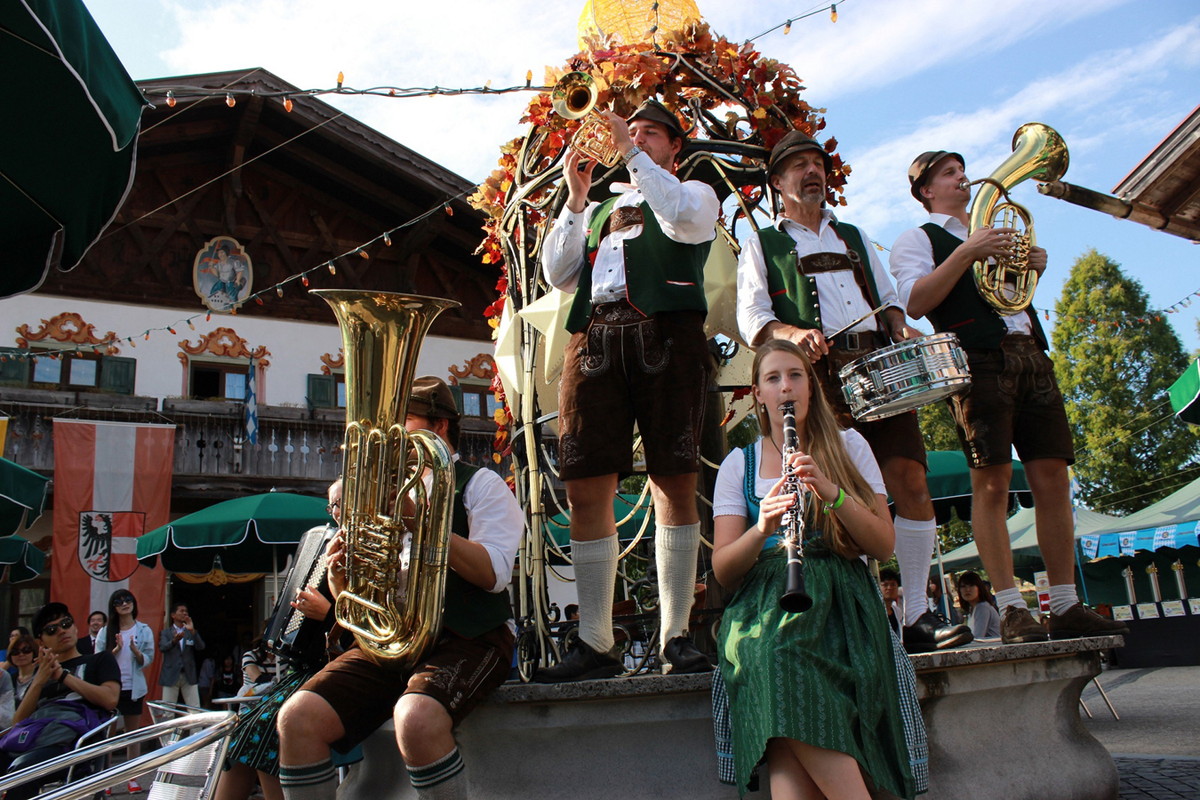 Image credit: AICHI PREFECTURE
Culture comes to life with performing arts at The Little World Museum of Man. The museum invites performers from all over the world, who are specially flown in to demonstrate their country's traditional music and dance, as well as hold craft workshops.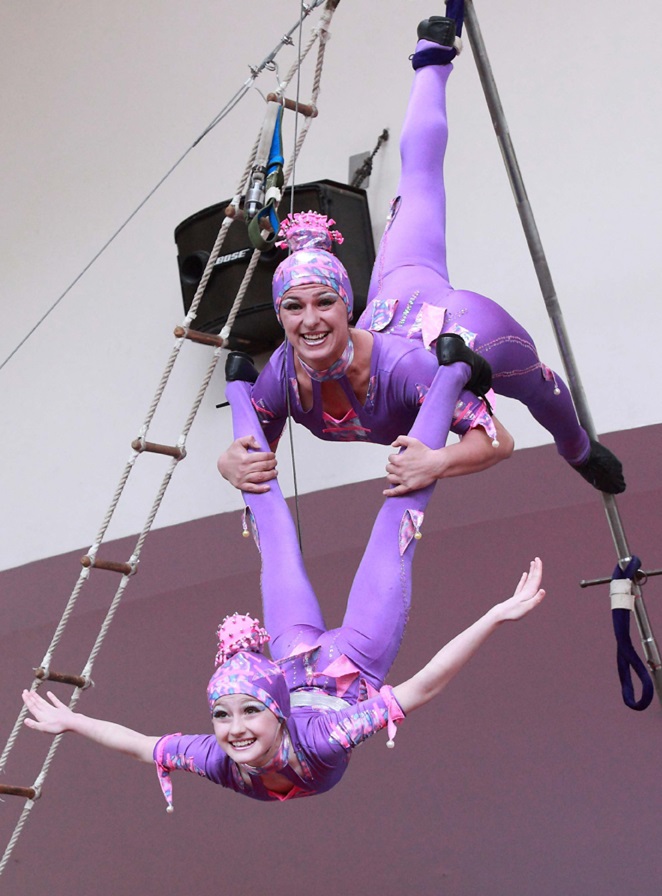 Image adapted from: AICHI PREFECTURE
Small circus troupes also drop by sometimes to awe audiences with their stunts.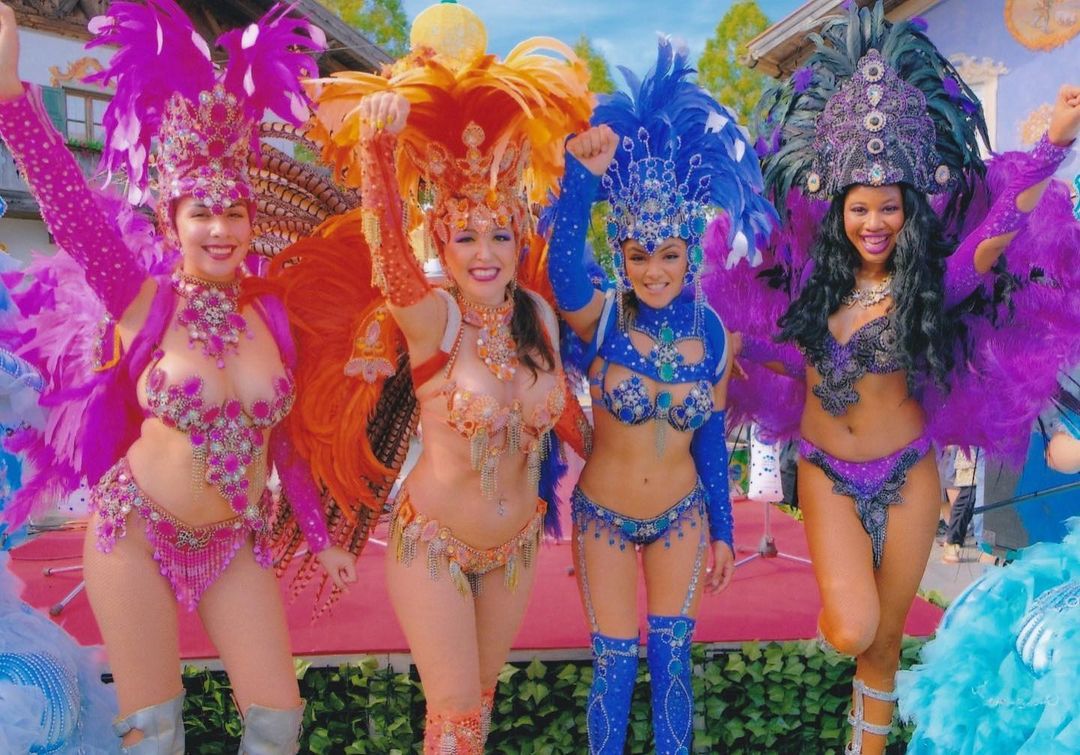 Image credit: @fall4dance
Some of these performances are held in conjunction with festive seasons of the country they represent. For example, in celebration of the Latin Festa in the height of the summer in June, you might find a salsa band and dancers decked in feathered carnival costumes.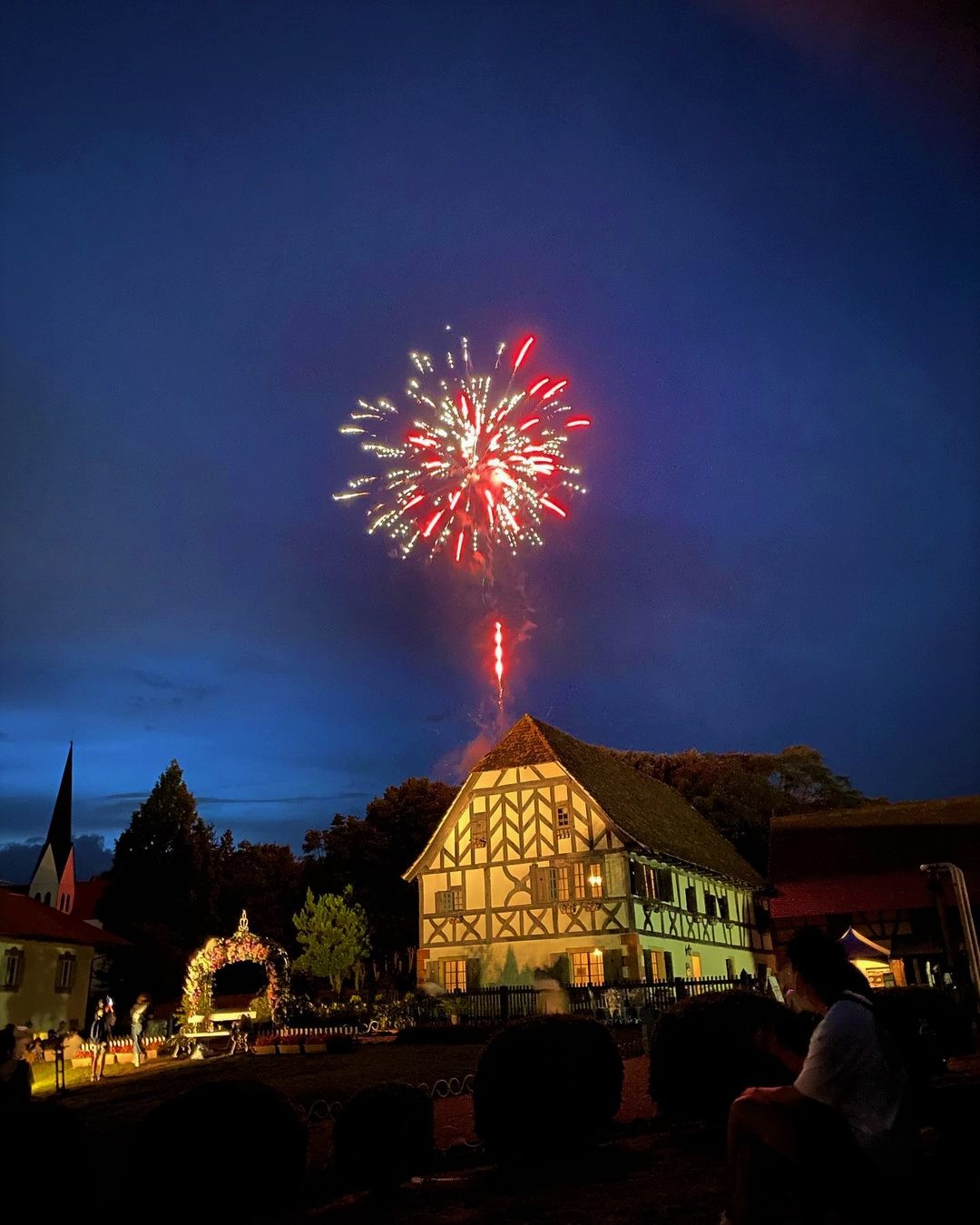 Image adapted from: @sunmoon0423
At night, head over to the platform or the respective countries' buildings for free concerts where you can revel in the infectious energy of the performers and attendees.
---
How to get to The Little World Museum of Man
---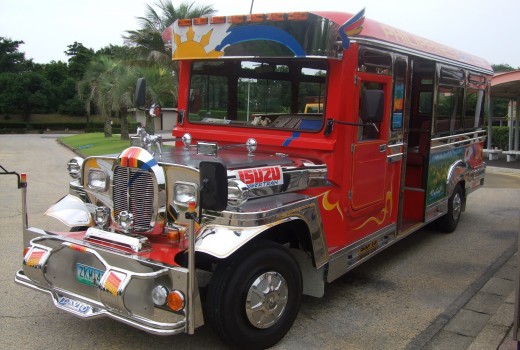 Image credit: Inuyama City Tourist Association
To speed up your mini-country-hopping, consider boarding the Little World Buses, which depart from the bus stop near the entrance every 10-15 minutes. You can hop off at any point during the 20-minute round trip, and it'll save you some walking time. On top of that, the trips are free.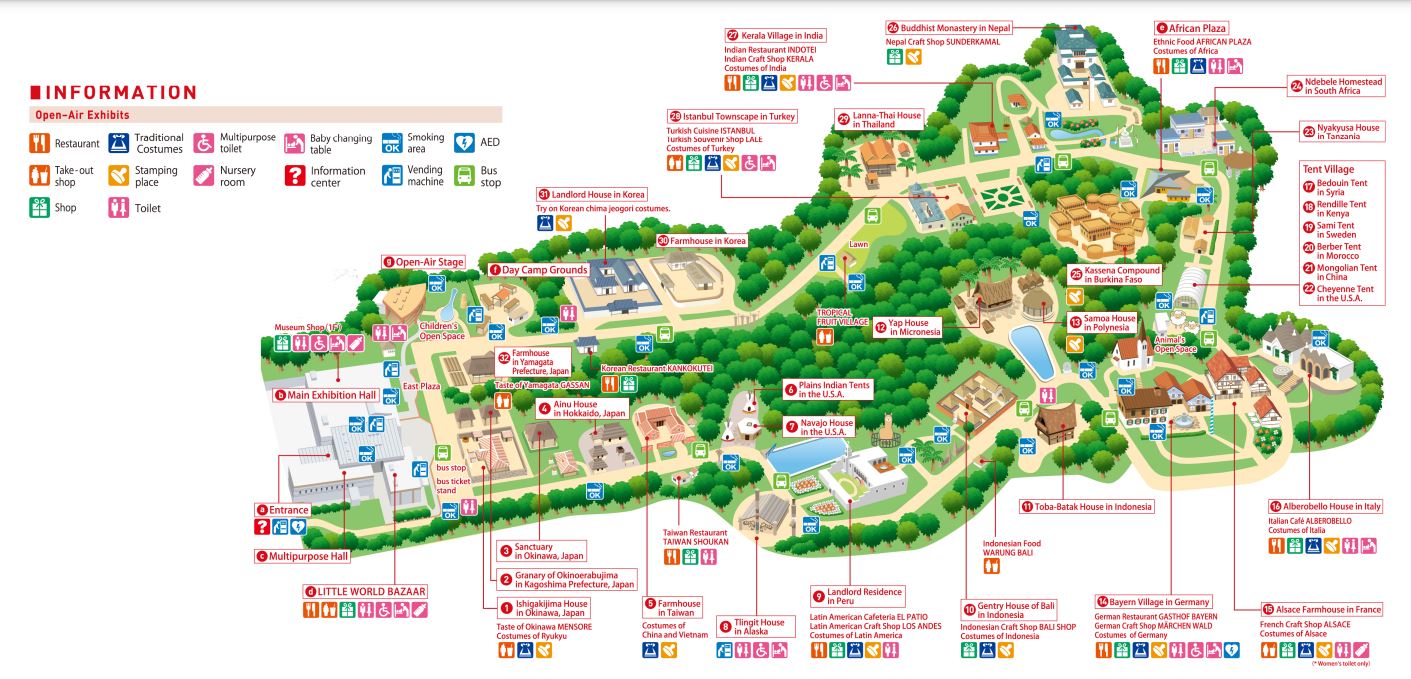 Image credit: Meitetsu Impress Co.,Ltd
The Little World Museum of Man also loans out audio touch-pen maps for the curious traveller. It comes in English, Chinese, and Korean, and all you have to do is put down a deposit of ¥1,000 (~USD6.77) that will be refunded when you return the map in good condition.
Getting there: Take the Meitetsu Railway from Nagoya to Inuyama, then the Gifu Community Bus headed for Little World. 
Admission: ¥500 (~USD3.39) for ages 6-22, ¥1,500 (~USD10.16) for ages 23-64, ¥1,100 (~USD7.45) for ages 65 & above, free for ages 5 & below
Address: 90-48 Imai-Narisawa, Inuyama City, 484-0005 Aichi
Opening hours: 
Jan-Feb 10am-4pm on weekdays, 10am-4.30pm during holidays (Closed on Wednesdays & Thursdays)

Mar-Nov 9.30am-5pm (Closed on weekdays in 2nd week in July)

Dec 10am-4pm (Cosed on Wednesdays, Thursdays & 31th Dec)
Contact: 0568-62-5611 | The Little World Museum of Man website
Also check out:
---
Cover image adapted from: Inuyama City Tourist Association, AICHI PREFECTURE, AICHI PREFECTURE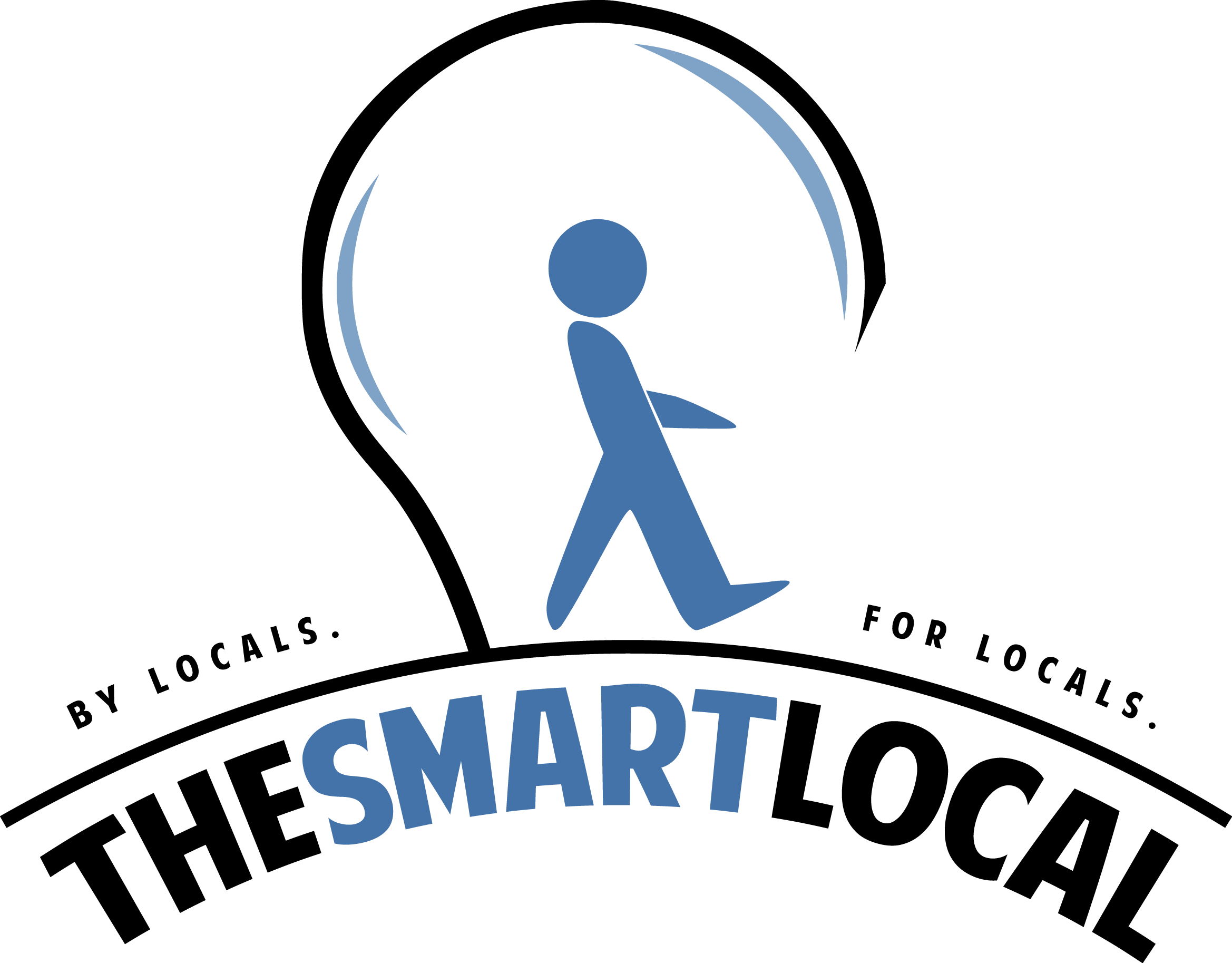 Drop us your email so you won't miss the latest news.