Giant floating head in Tokyo
---
Unlike the villagers in Shingeki no Kyojin, we're blessed to live in a titan-free reality. But on 16th July 2021, the visitors of Yoyogi Park in Tokyo were greeted by a strange sight – a giant floating head in the sky. The head, particularly when lit at night, looked uncannily like the daunting Colossal Titan that gave Attack on Titan fans nightmares.
---
Giant floating head appears over Tokyo's Yoyogi Park
---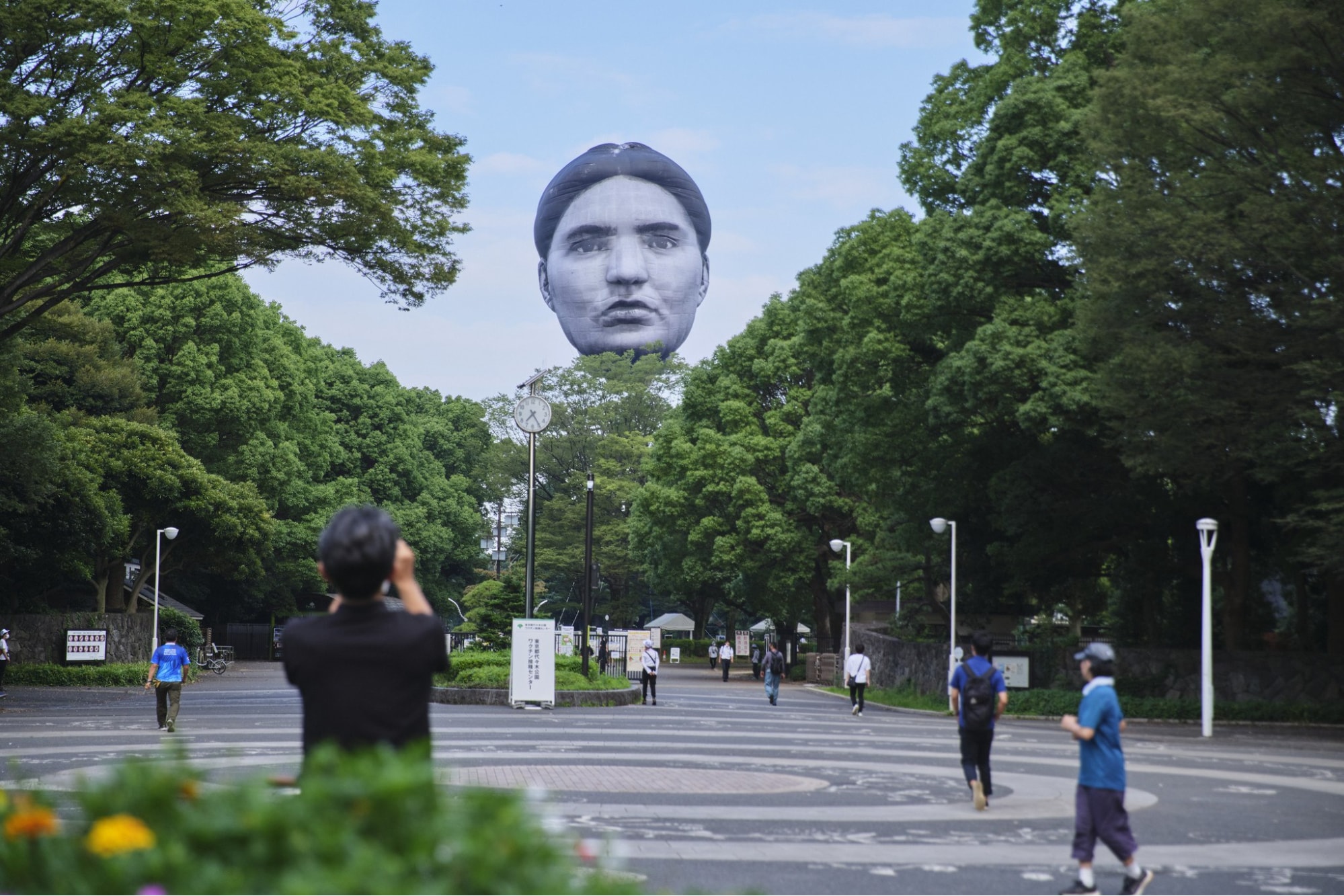 Image adapted from: PR Times
On 16th July 2021, the park goers of Yoyogi Park spotted a grayscale head of a woman floating in the sky, literally. Photos of the strange sight soon flooded social media, plunging other netizens into equal disbelief.
Video credit: ディスク百合おん
A park goer captured the floating head with a video camera made in 1999, adding a touch of found-footage eeriness to the scene.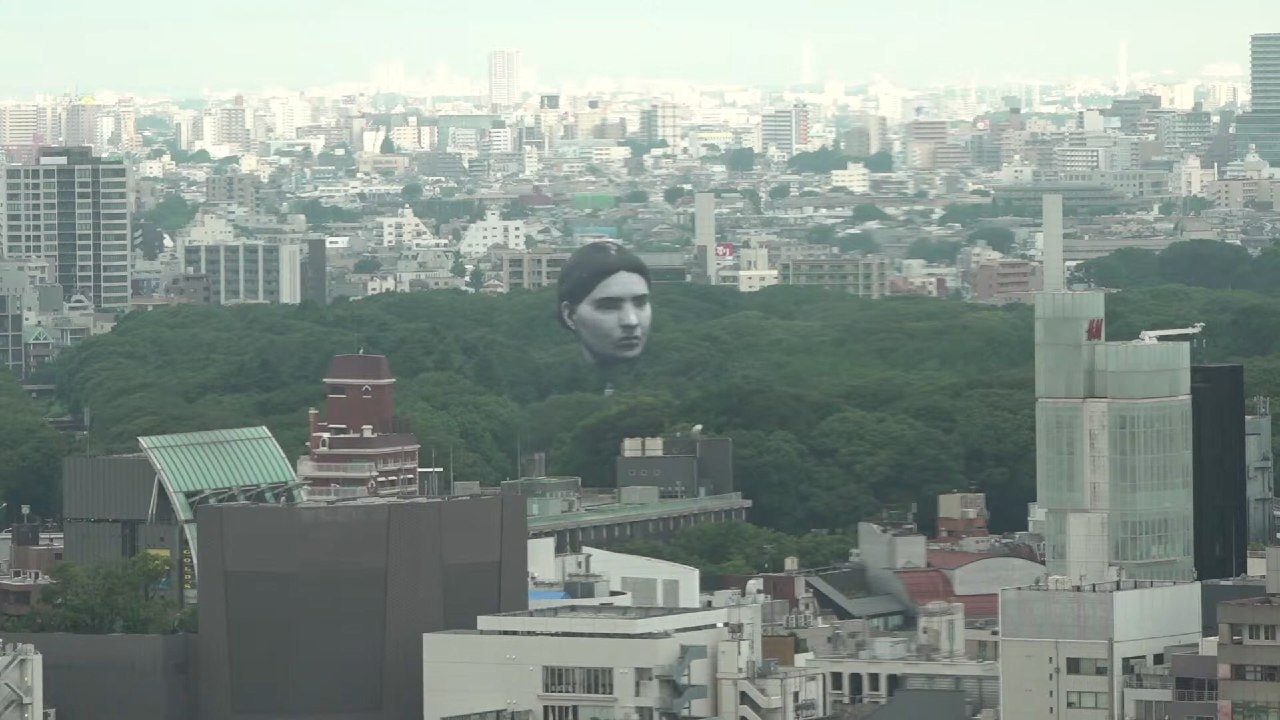 Image adapted from: まさゆめmasayume
The giant floating head is neither a digital 3D projection nor a Photoshopped image. It's an actual hot air balloon that floated its way through the Shibuya skies.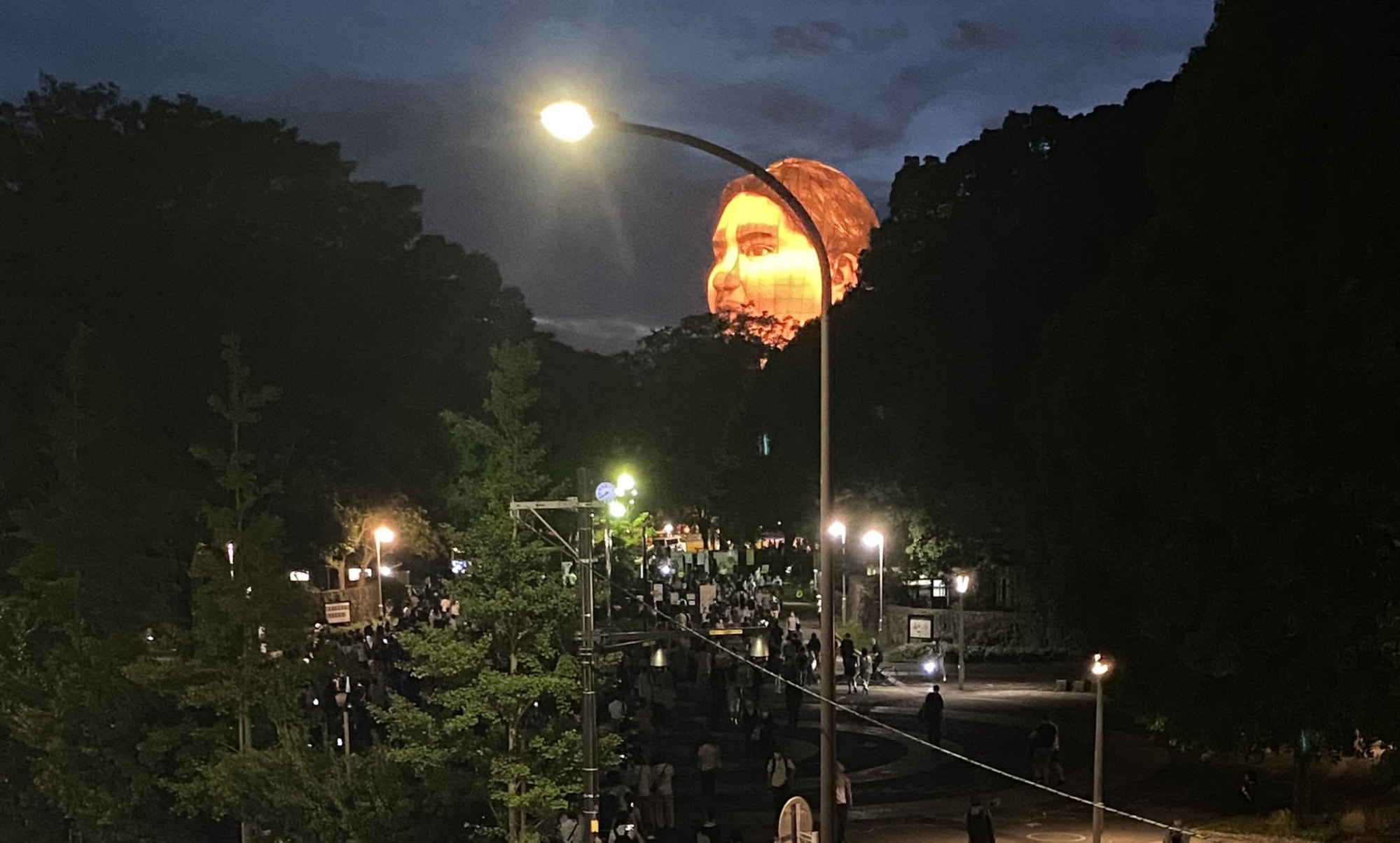 Image credit: @aoiichijo
That evening, the titan head balloon with a serious case of RBF lit up amidst the darkened foliage, making it stand out even further.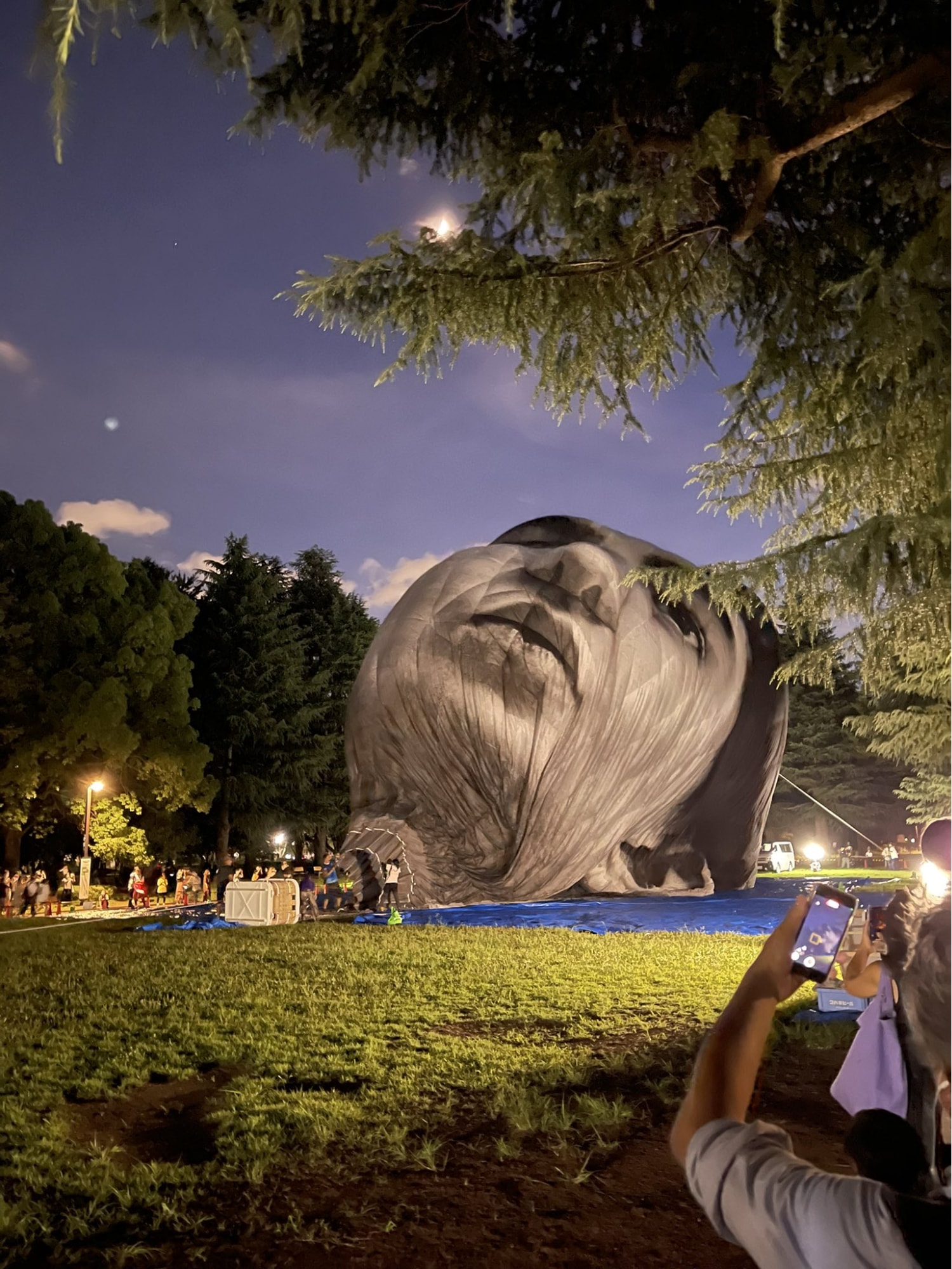 Image credit: @kskee
Judging from photos posted online, the hot air balloon was then deflated on the same evening at the park.
---
Giant floating head became many netizens' nightmare
---
The peculiar sight unnerved many netizens online.


Image adapted from: @mi_yu_mama
In response to a series of photos of the giant balloon posted by @mine_roto, Twitter user @mi_yu_mama commented, "No matter how many times I look at it, it's creepy".


Image adapted from: @DeepDragon63
Meanwhile, @DeepDragon63 tweeted that the floating head reminded them of "Attack on Titan IRL", and that if one stared at the balloon, it would seem to stare back at you.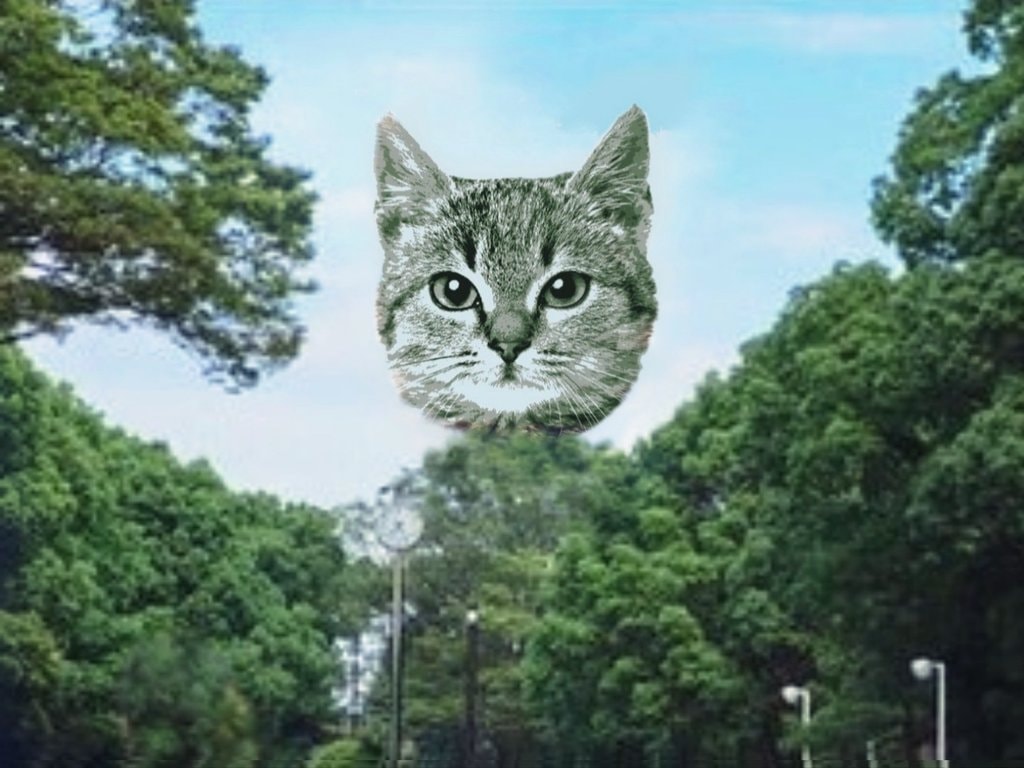 Image credit: @zebrafox47
Many netizens also took to editing apps to edit their own faces, or popular figures' faces, onto the balloon. However, Twitter user @zebrafox47 did something slightly different.
Before the floating head made headlines, Tokyo had another giant that went viral – the 3D Shinjuku cat. User @zebrafox47 saw the connection and replaced the balloon with a giant cat instead.
---
Giant floating head balloon is an art project
---
Video credit: まさゆめmasayume
The giant floating head is actually an art project called "masayume". It was spearheaded by the art team 目 (mé), and is one of the 13 projects selected amongst 2,436 submissions for the Tokyo Tokyo Festival. The festival consists of a series of initiatives to promote the arts and culture of Tokyo before the upcoming Olympics Games.
This one-day initiative took close to two years to prepare. 目 started collecting facial profiles of people in Tokyo and around the world back in 2019, before selecting one face amongst all the data they had collected.
---
Giant floating head in Tokyo is the new Shibuya kaiju
---
Shinjuku may boast their giant 3D calico cat, but Shibuya's Yoyogi Park has its "Colossal Titan". It looks like Gozilla's kaiju supremacy is being threatened by new contenders each day – we wonder what kind of giant Tokyo will offer next.
For more news, check out:
---
Cover image adapted from: PR Times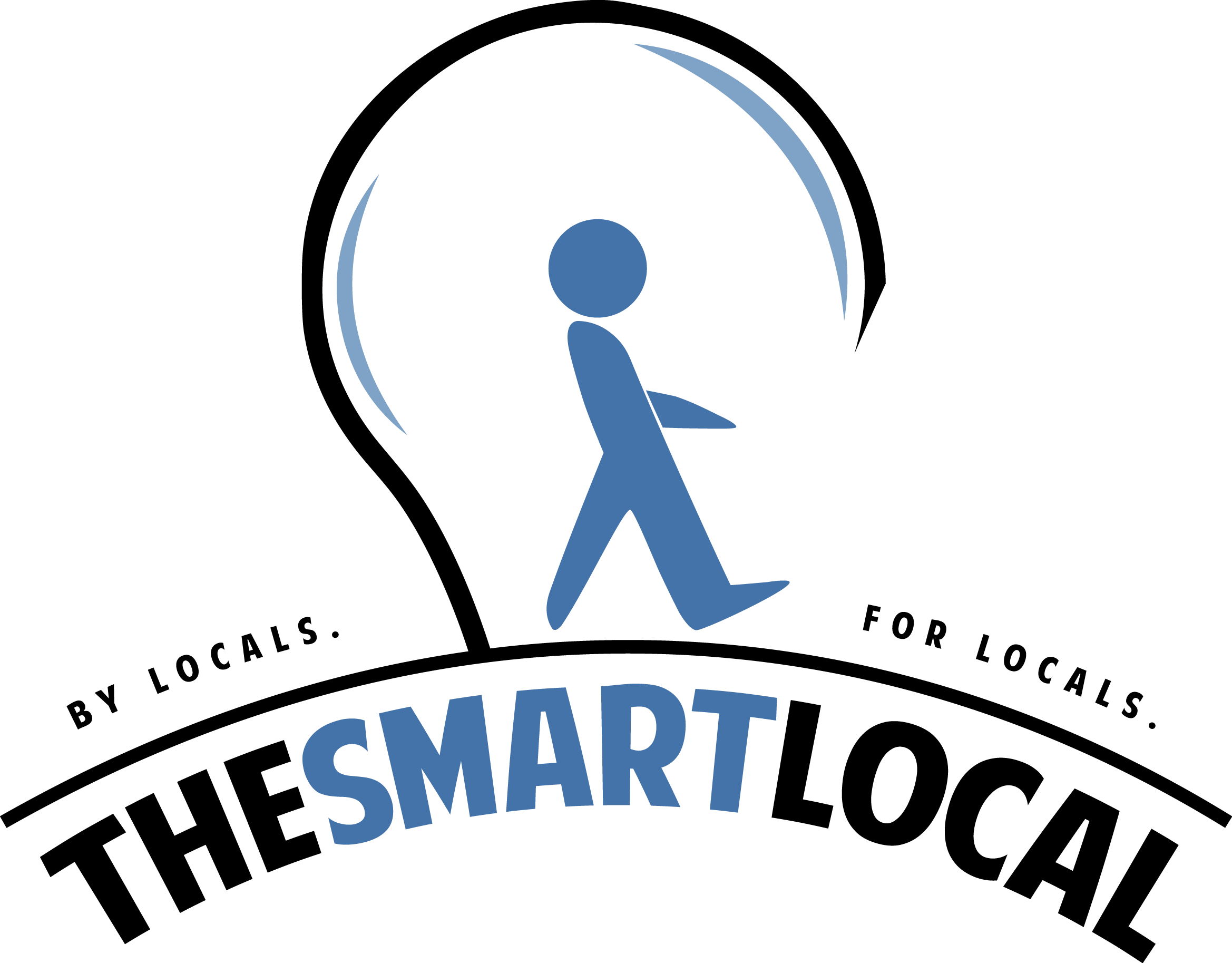 Drop us your email so you won't miss the latest news.