Takoyaki boat in Chiba
---
Slathered with savoury sauce, drizzled with mayonnaise, and topped with aonori and bonito flakes, takoyaki is one of the most popular street foods in Japan. The grilled octopus balls have not only taken over the hearts of locals and foreigners alike, but also the Ono River in Sawara, Chiba, as a giant takoyaki boat was seen sailing down the waters. 
---
Giant takoyaki boat sails down river
---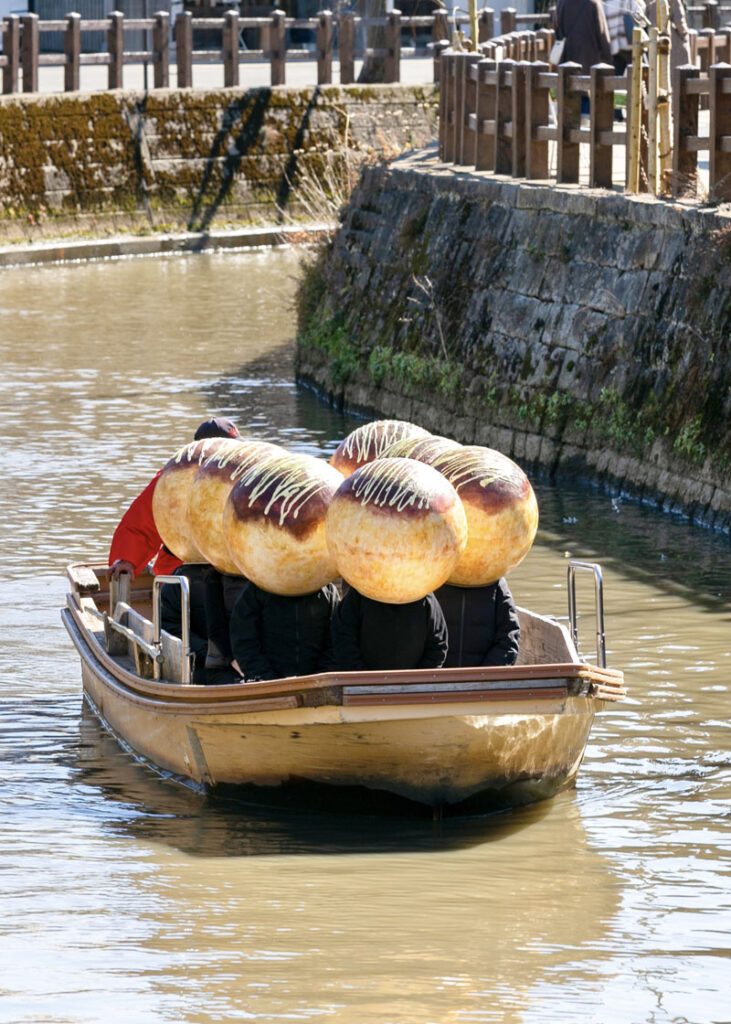 Image credit: @shiragaigarashi
The takoyaki boat is the brainchild of Kanaiga, a Japanese artist on Twitter who has a penchant for creating "delicious and fun works" by putting creative spin on everyday food items.
Inspired by the boat-like shape of traditional wooden plates used to hold the iconic street food, Kanaiga conceptualised the idea of a life-sized takoyaki boat sailing down the Ono River.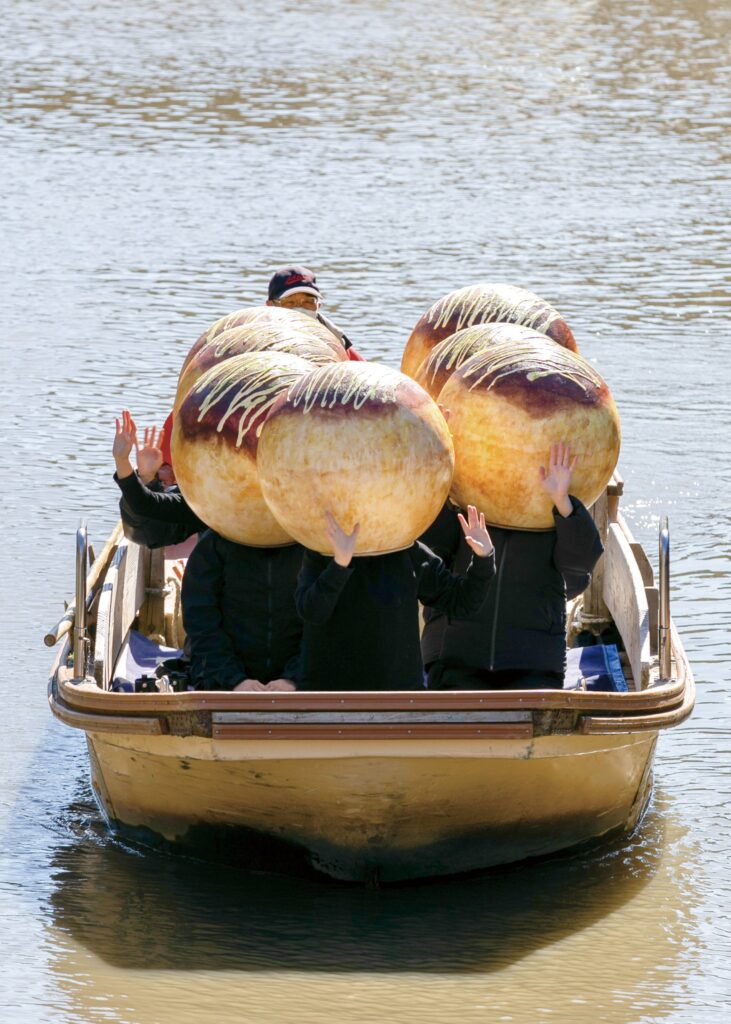 Image credit: @shiragaigarashi
As the Ono River is part of the Sawara street, a district with well-preserved Edo architecture, the area welcomes a stream of visitors daily. Suffice to say, a giant takoyaki boat sailing down the canal is a surprising sight.
Having attracted the attention of onlookers and tourists who are in the area, the takoyaki balls on the boat gave everyone a friendly wave. 
---
Attention to details
---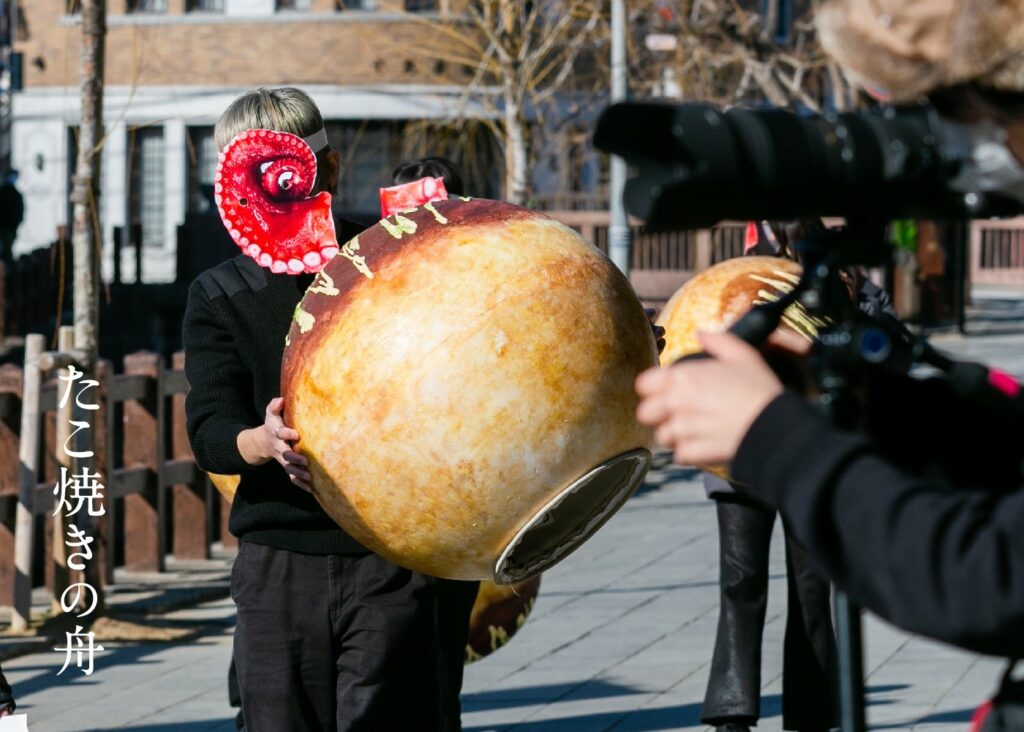 Image credit: @shiragaigarashi
After Kanaiga's post on Twitter went viral, the artist shared some photos capturing moments behind the scenes. The models on the boat were dressed in black and wearing takoyaki helmets that covered their face and head.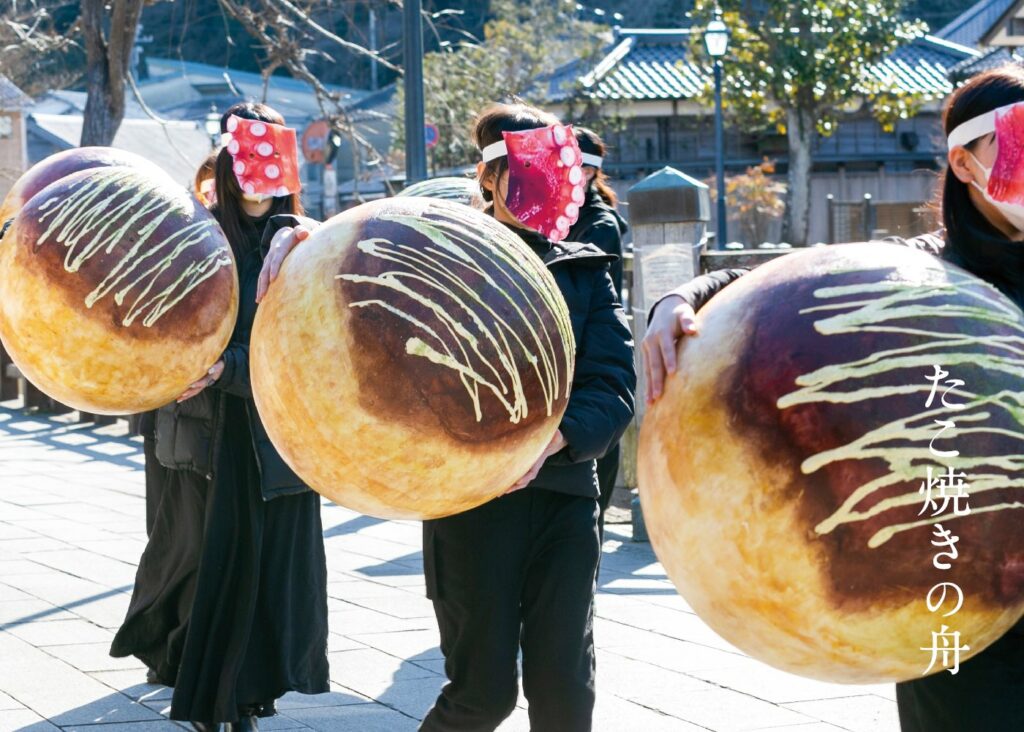 Image credit: @shiragaigarashi
Under the helmets, the models wore tako masks – a creative nod to how real takoyaki typically contains a small piece of octopus, and a testament to the artist's attention to details. 
---
The artist's past works
---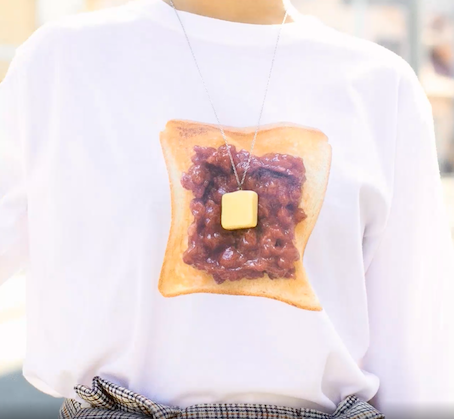 Image adapted from: @shiragaigarashi
Besides the ingenious takoyaki boat, the artist has a repertoire of wacky food creations up on her account. Love a cold slab of butter on your toast? Probably not as much as Kanaiga, who transformed the kitchen staple into a fashion accessory. 
For the best look, she recommends pairing the butter necklace with her red bean toast shirt. Both the shirt and necklace are scheduled to hit BEAMS, a Japanese fashion brand, in May 2022.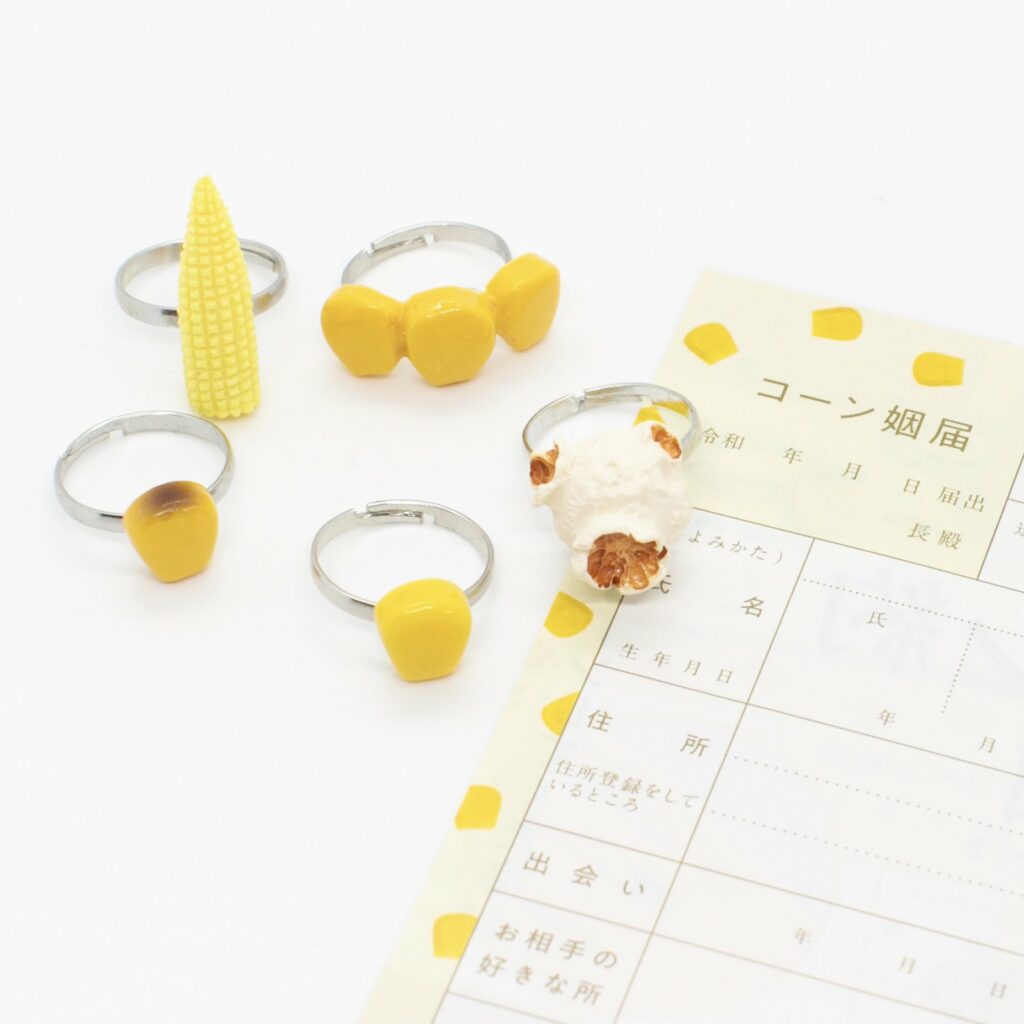 Image credit: @shiragaigarashi
She even has a ring collection that features corn "prepared"in a variety of ways: popped, grilled, or even babyfied. If there are any couples out there who find it too corny to get a basic pair of matching rings, this is a pretty good option.
---
Giant takoyaki boat in Japan
---
Based on her excellent track record, it seems that Kanaiga is just getting started with her food ideas that are out of this world. Do follow her on Twitter or Instagram if you're interested in seeing more.
Also check out:
---
Cover image adapted from: @shiragaigarashi and @shiragaigarashi 
Get more stories like this!
Drop us your email so you won't miss the latest news.