Pokémon manhole covers in Tokyo
---
Dotting the streets of major cities, manhole covers are common in urban landscapes. While they are functional pieces, the cast iron lids aren't exactly the prettiest. In Japan, however, manhole covers have been transformed into pieces of street art across the nation. Recently, Pokémon has released new Pokémon manhole covers in Tokyo for fans to catch 'em all. 
---
6 New designs featuring 1st-generation Pokémon
---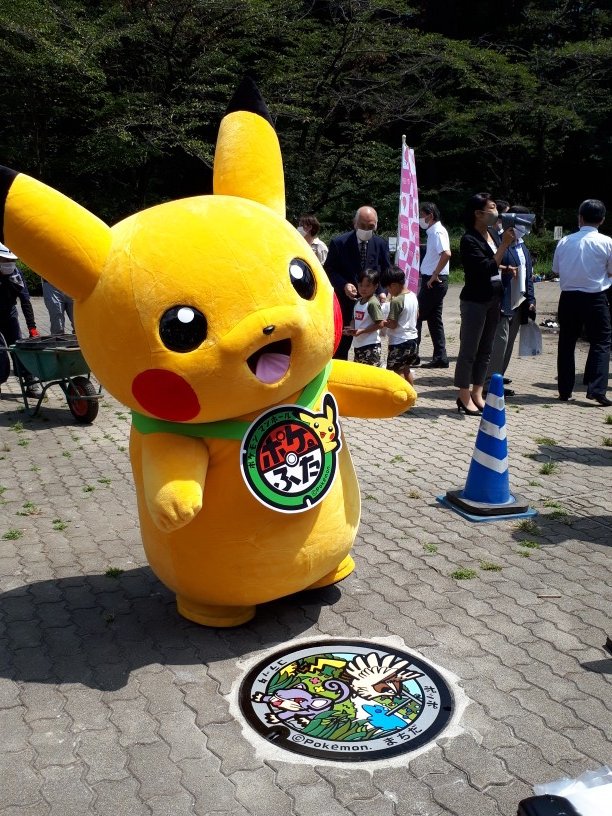 New Poké Lid installed in Serigaya Park in Machida City
Image credit: @machidaguide
Since 2018, Pokémon manhole covers, or Poké Lids (ポケ蓋, Pokéfuta) have made their way across the nation starting from Kagoshima Prefecture. On 21st August, 6 new Poké Lids were installed in Serigaya Park in Machida, a city located to the west of Tokyo Metropolis.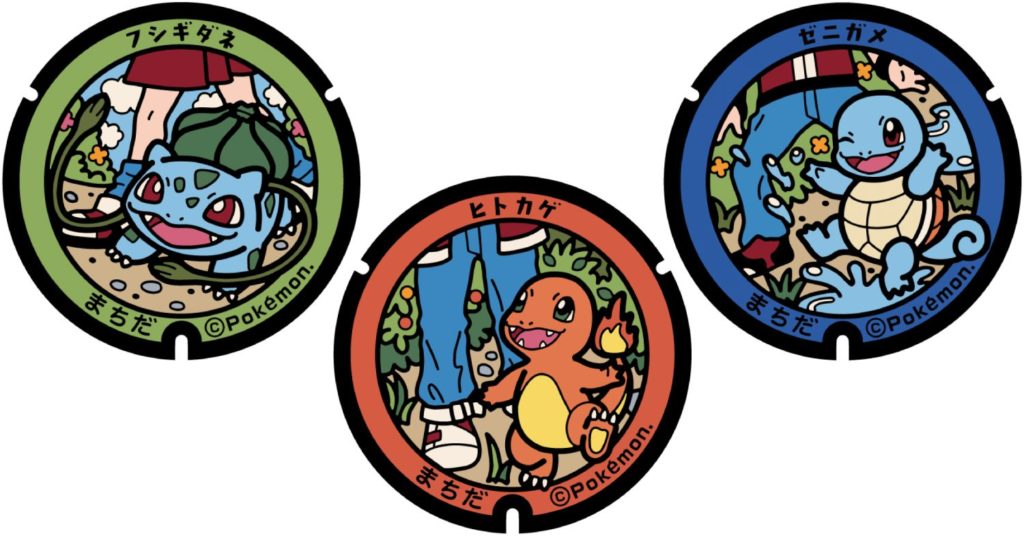 Original Pokémon starter Bulbasaur (left), Charmander (centre) and Squirtle (right)
Image adapted from: Pokémon Local Acts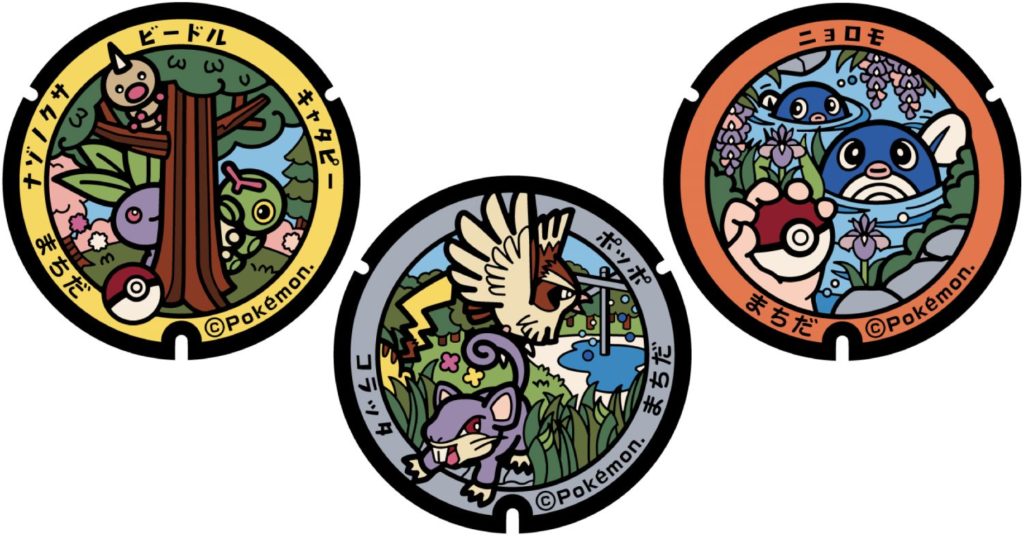 Poké Lids featuring Oddish, Weedle and Caterpie (left), Rattata and Pidgey (centre), and a pair of Poliwags (right) with nature motifs
Image adapted from: Pokémon Local Acts
The Poké Lids feature 6 Pokémons from the first-generation Kanto Pokédex, including the iconic original starter trio Bulbasaur, Charmander and Squirtle. Foray into the bushes and you'll find Weedle hanging around with Oddish and Caterpie, Rattata and Pidgey, and 2 Poliwags chilling in the pond.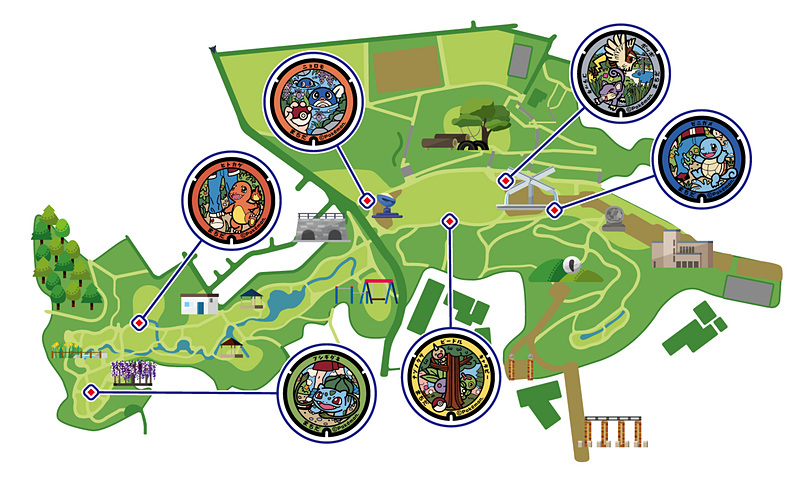 Map of Serigaya Park with locations of Poké Lids
Image credit: @travelwatch_jp
Pokémons GO fans can look forward to a more immersive experience as there are plans to develop the Poké Lids into PokéStops for the popular mobile game.
---
Over 100 pokémon manhole covers nationwide
---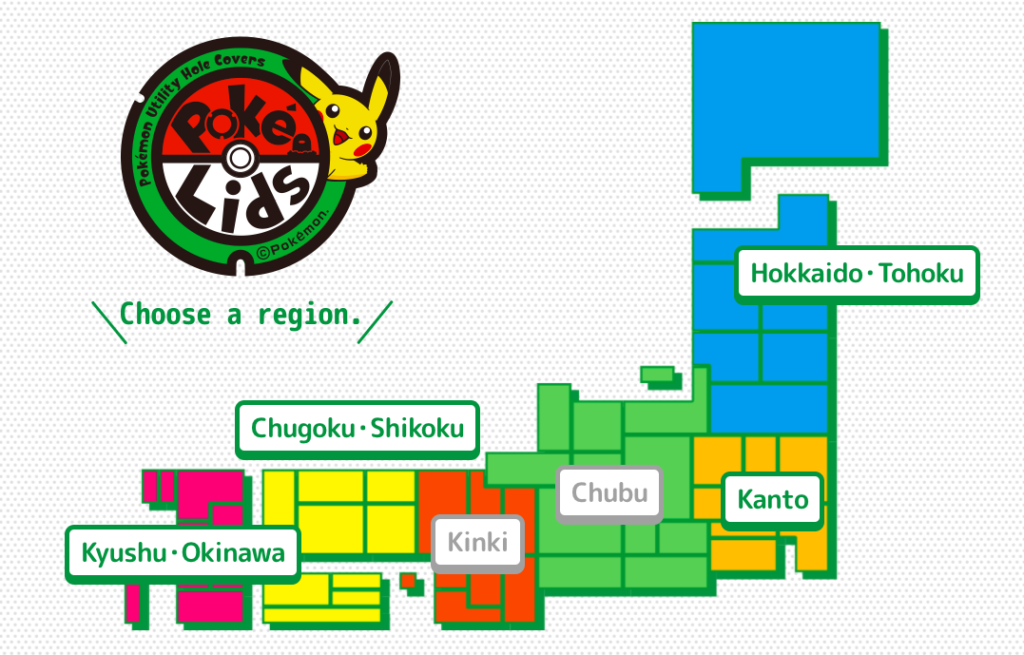 Image credit: Pokémon Local Acts
Currently, there are 103 Poké Lids nationwide. Besides Tokyo, these colourful Poké Lids can also be found in Kagoshima, Fukushima, Hokkaido, Iwate, Kagawa, Kanagawa, Miyagi and Tottori.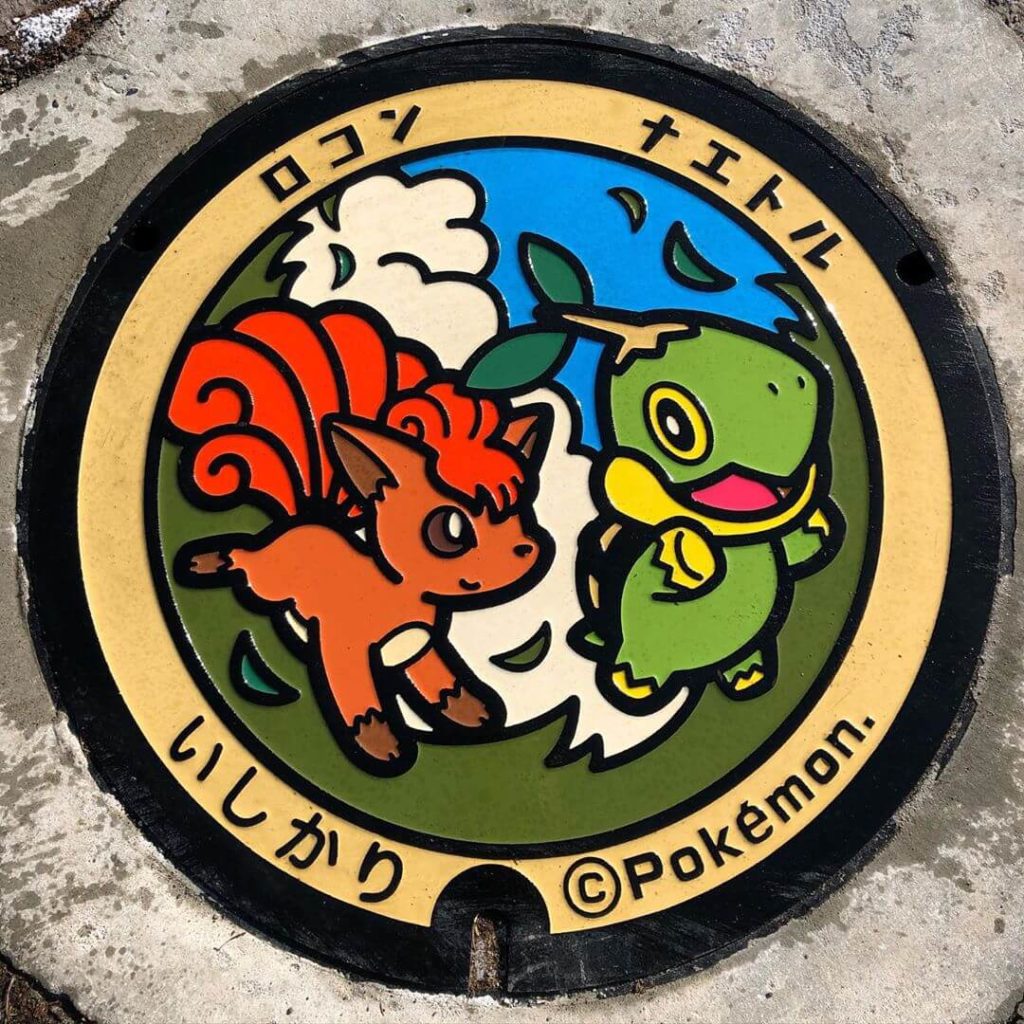 Vulpix and Swinub Poké Lids found in Ishikari City, Hokkaido
Image credit: @yasu16.o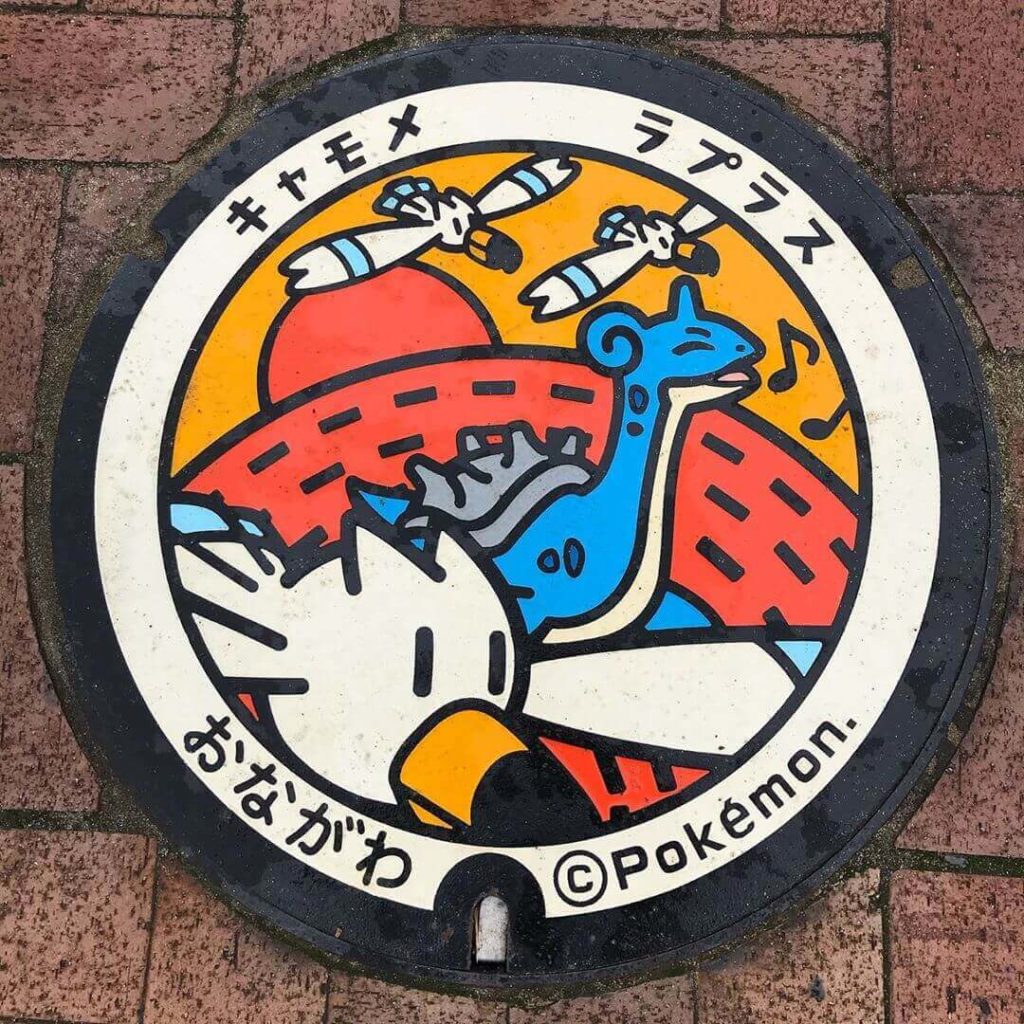 Winggull and Lapras Poké Lids located in Onagawa, a small fishing town in Miyagi Prefecture
Image credit: @korino7272 
With the aim of conveying the charm of each region to local and international visitors, Pokémon hopes to continue to install more Poké Lids in various places.  
---
Artistic manhole covers gracing Japanese streets since 1978
---

First manhole design in Japan
Image credit: DEEokinawa
Artistic manhole lids have been a familiar sight in Japan for over 40 years, with the first gracing the streets of Naha City, Okinawa in 1977. Just a few years later in 1981, the first coloured manhole cover was installed and the rest is history.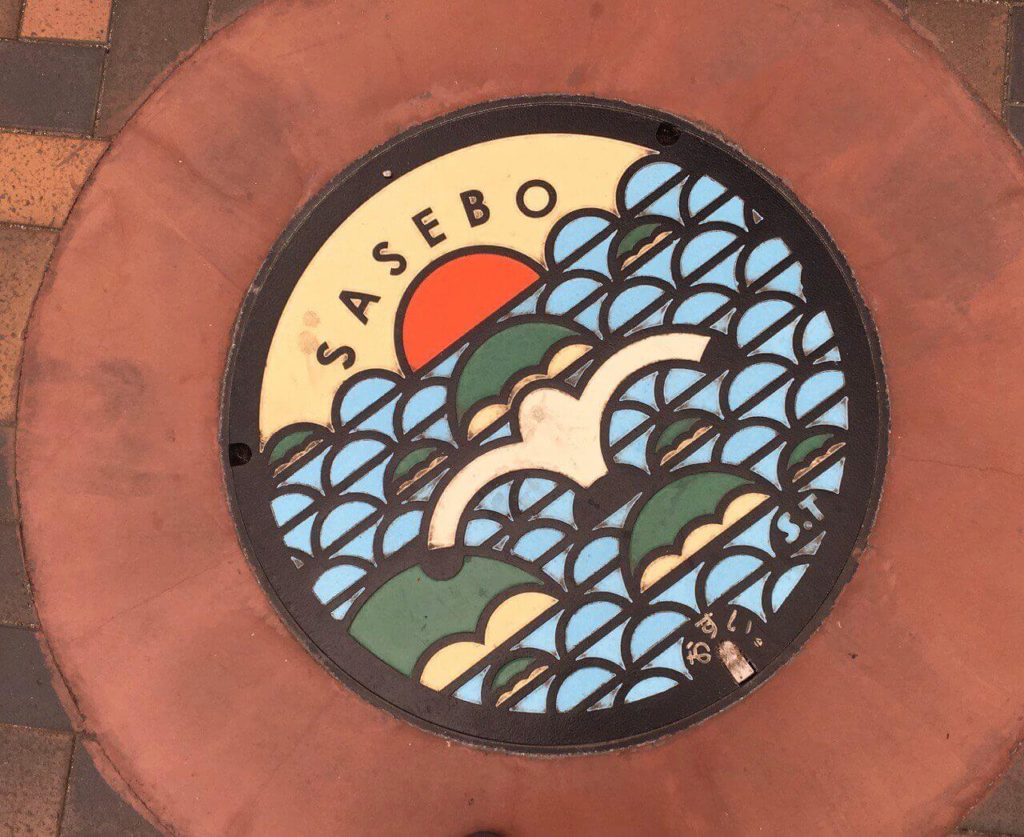 Manhole cover located in Sasebo, Nagasaki Prefecture
Image credit: Xiu Ting Wong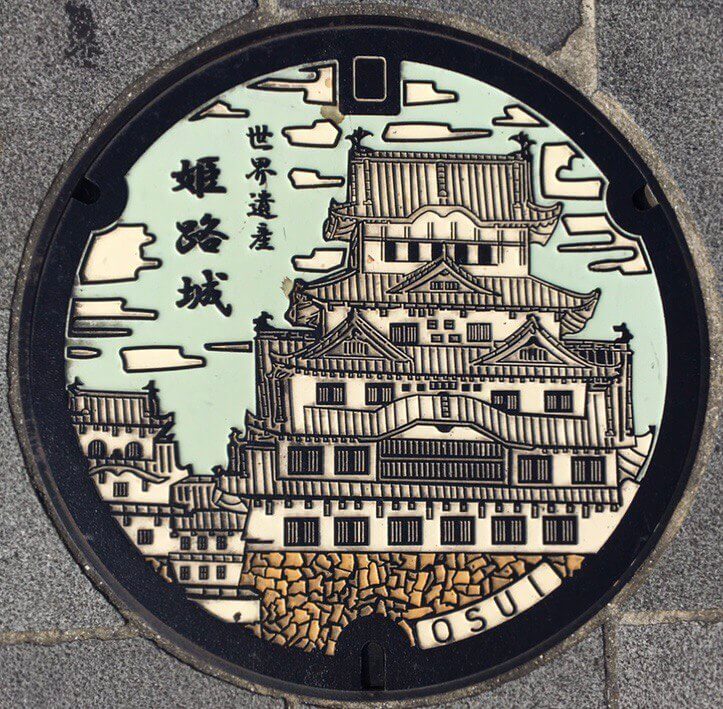 Manhole cover with Himeji Castle in Himeji, Hyogo Prefecture
Image credit: Xiu Ting Wong 
Today, you can easily spot intricately designed manhole covers at your feet. They are typically embellished with famous landmarks or local specialities unique to the region. Interesting designs that get shared on social media is a huge boost for regional revitalisation, as it encourages more people to visit the area.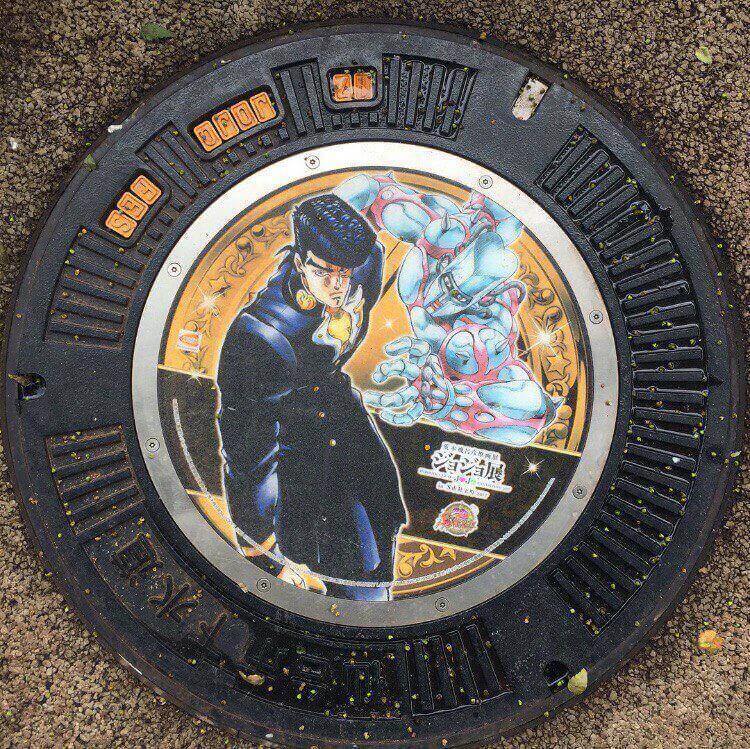 Jojo's Bizarre Adventure–themed manhole covers installed in Sendai City
Image credit: @tsuna_kochi
Popular anime series like JoJo's Bizarre Adventure have also hopped on the themed-manhole cover bandwagon.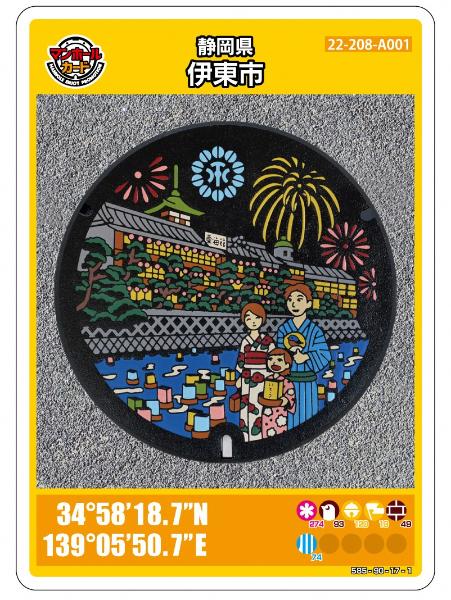 Collectible card featuring a manhole design from Ito City, Shizuoka Prefecture
Image credit: Ito City 
Manhole covers are so popular in Japan that it has gained a cult following. It has since spawned 12 series of collectible cards featuring 667 photos of manhole covers from 535 municipalities in Japan. 
---
Pokémon manhole covers hit the streets of Tokyo
---
Even if you're not a fan of Pokemon or particularly obsessed with manhole covers, you've got to give props to Japan for creativity. Keep a lookout when you're in Japan in the future and you'll be surprised by the number of uniquely designed covers you can find.  
Check out these articles for more interesting news:
Cover image adapted from: Excite Japan 
Get more stories like this!
Drop us your email so you won't miss the latest news.