Famous voice actors voicing cats in new ad
---
Seiyū (voice actors) are extremely popular in Japan and they even have devoted fan clubs. They are the ones who voice anime characters, video game characters, and commercials. In short, their presence is ubiquitous. Now, famous voice actors Tomokazu Sugita and Yuki Kaji have gone from voicing anime characters to voicing cats in Panasonic Homes' short commercials.
---
Famous voice actors Tomokazu Sugita & Yuki Kaji
---
Tomokazu Sugita and Yuki Kaji are 2 of the most famous seiyū in Japan. Tomokazu is the voice behind Sakata Gintoki, the main character of Gintama, while Yuki Kaji voiced Eren Yeager in Attack On Titan.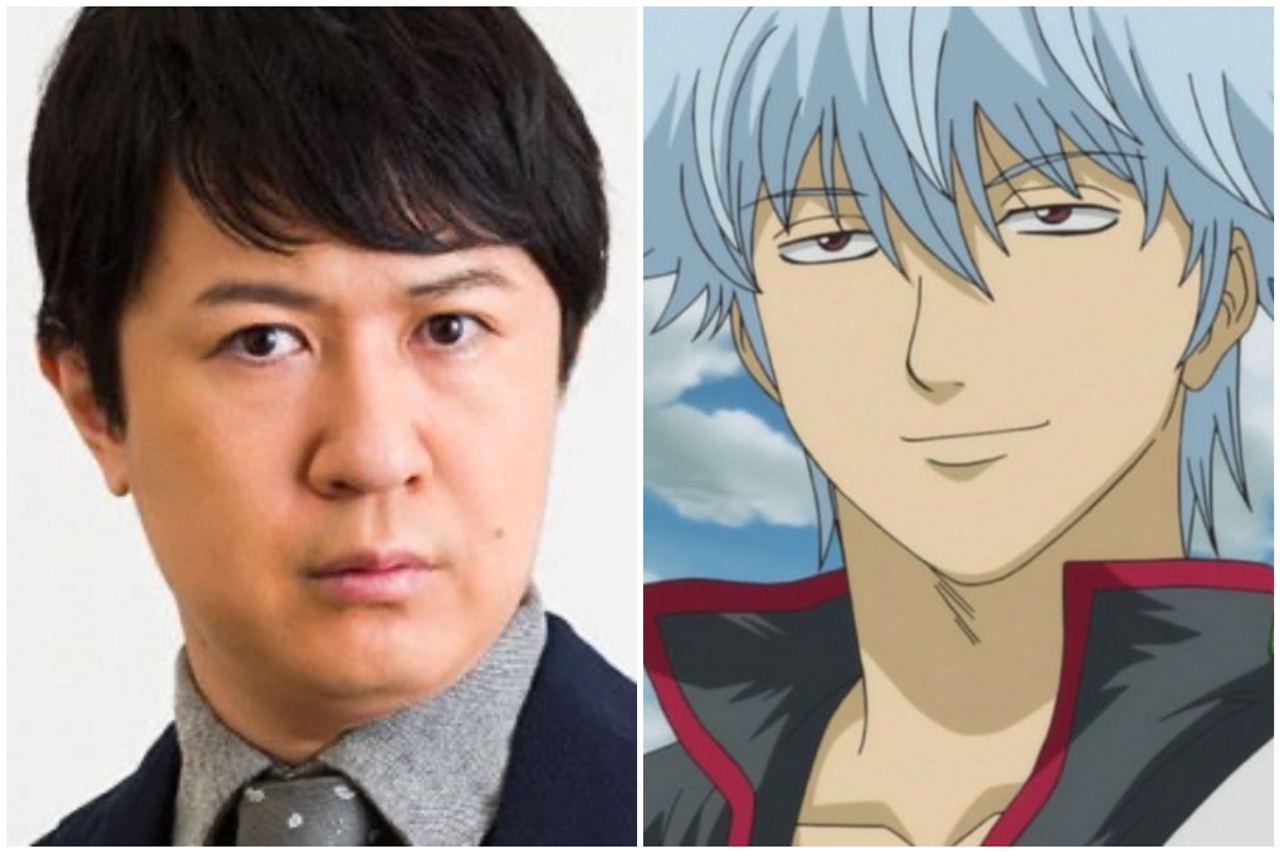 Image adapted from: MyAnimeList and Hero Fandom
Tomokazu's role as Sakata Gintoki topped the ranks and was the most popular male character at the 33rd Anime Grand Prix in 2009. That same year, he was awarded the Best Supporting Actor at the 3rd Seiyū Awards. Tomokazu has also voiced various supporting characters in other popular anime series, such as Bleach, One Piece, and Food Wars! Shokugeki no Soma.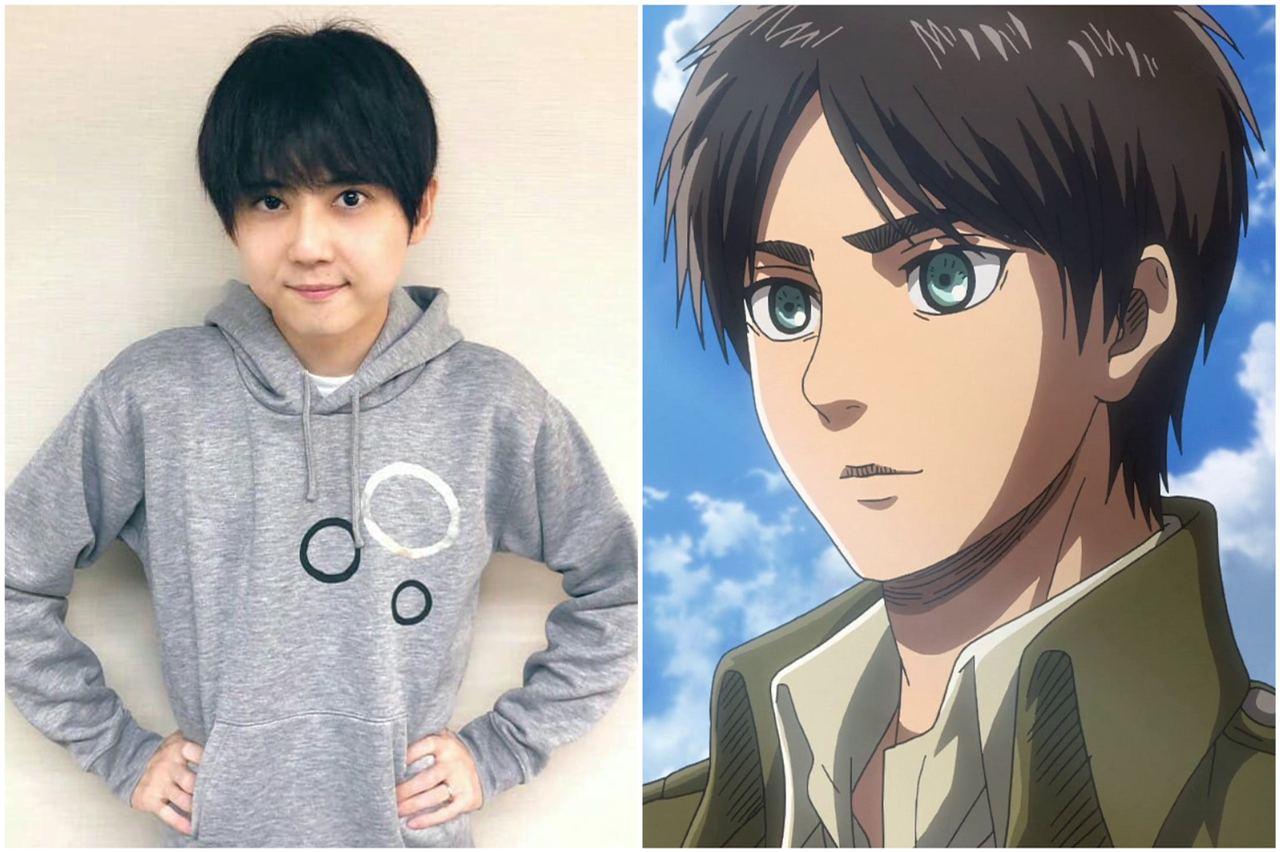 Image adapted from: @yuki.kaji and Attack on Titan Fandom
Yuki's role as Eren Yeager in Attack on Titan won him the Best Actor Award at the 8th Seiyū Awards in 2014. He has also voiced other notable characters like Shoto Todoroki in My Hero Academia, Kenma Kozume in Haikyuu!!, and Haruaki Yachi in C3.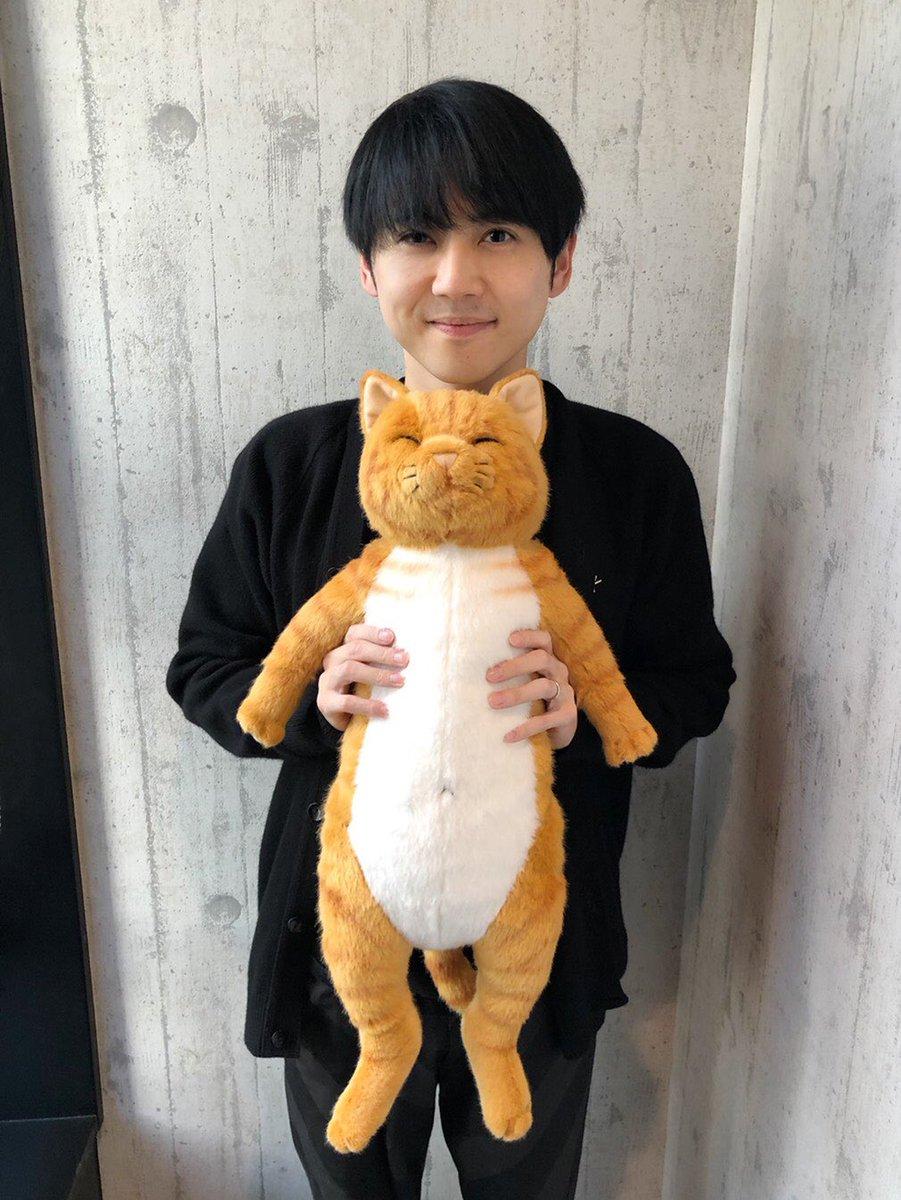 Yuki Kaji posing with a cat soft toy
Image credit: @KAJI_OFFICIAL
Now, instead of voicing anime characters, these 2 famous seiyū are voicing a pair of cute cats having a casual conversation about earthquakes for the 3 latest Panasonic Homes ads.
---
Panasonic Homes' 3 new ads
---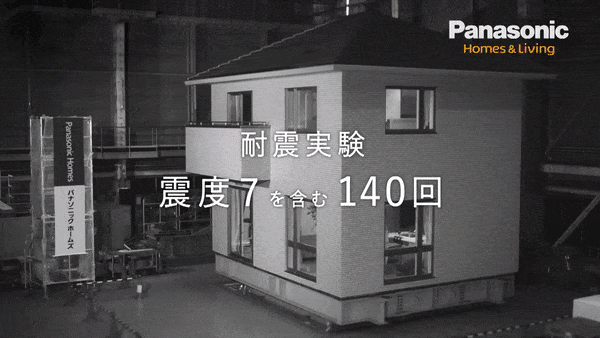 Image adapted from: Panasonic Homesチャンネル
The new ads are meant to promote Panasonic Homes' earthquake rebuilding guarantee. The ads assure customers that homes built by Panasonic Homes won't collapse even if there's an earthquake. If the building collapses, Panasonic Homes will rebuild it for you, for free. This guarantee is only applicable to rental housing and detached houses.
These 3 new ads about the earthquake rebuilding guarantee come as a continuation to the 4 ads released in January this year. Those 4 ads promoted Panasonic Homes' air-conditioning system.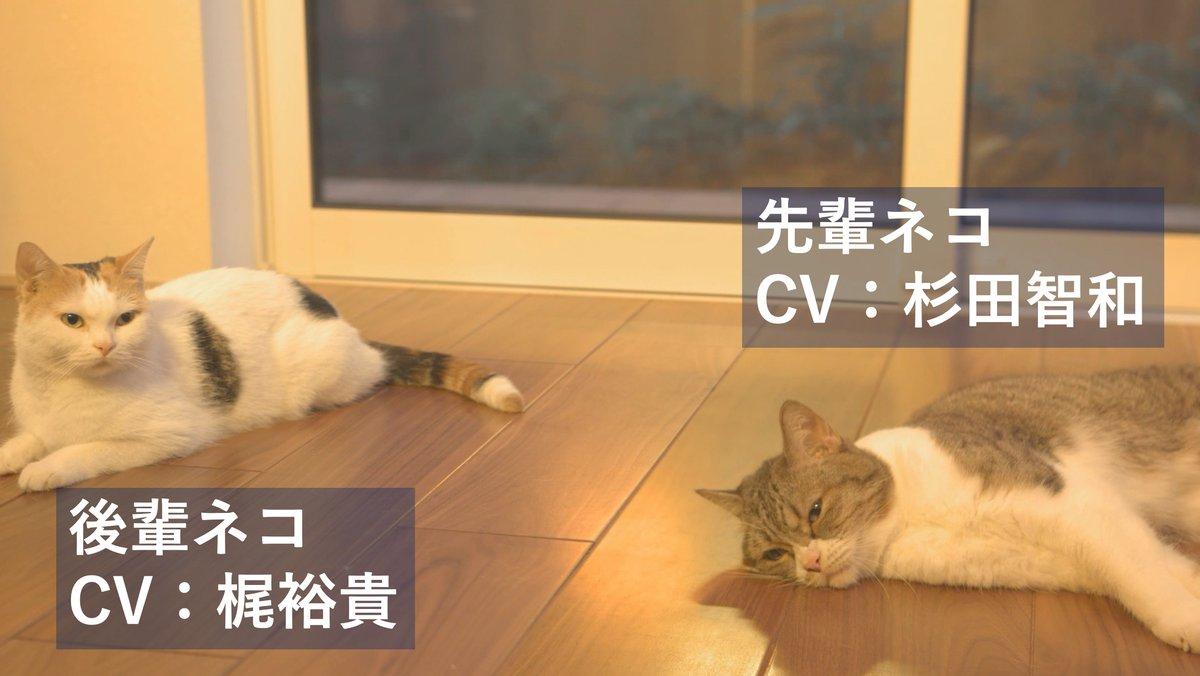 Image credit: @oricon_anime
All 7 of the ads are 15-second clips featuring 2 adorable cats. The senpai (senior) cat on the right is voiced by Tomokazu Sugita while the kohai (junior) cat on the left is voiced by Yuki Kaji. The commercials are humorous and cute – a sure way to capture viewers' attention.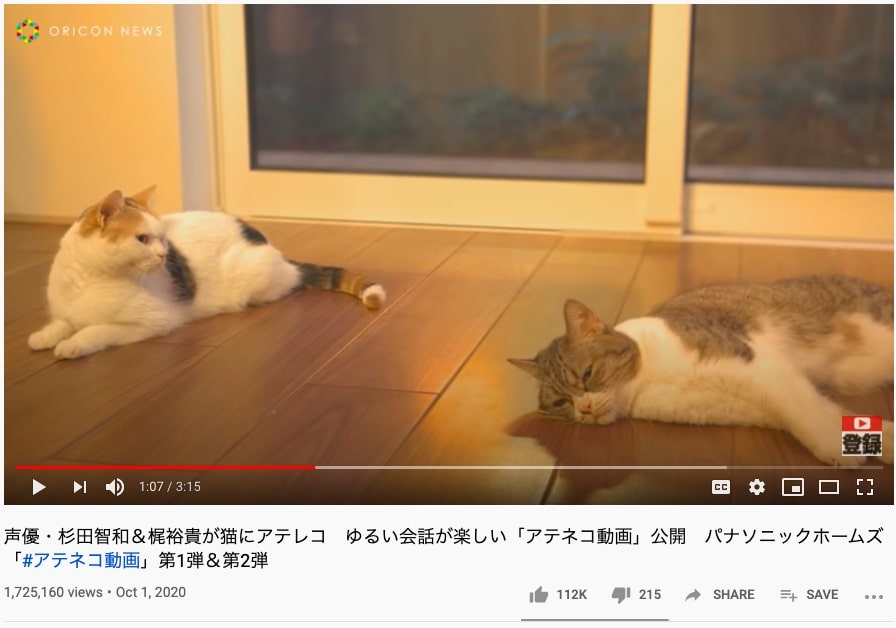 Image adapted from: Oricon
Oricon's video compilation of all the ads has already garnered 1.7 million views. One of the original clips posted by Panasonic Homes has reached 3.4 million views.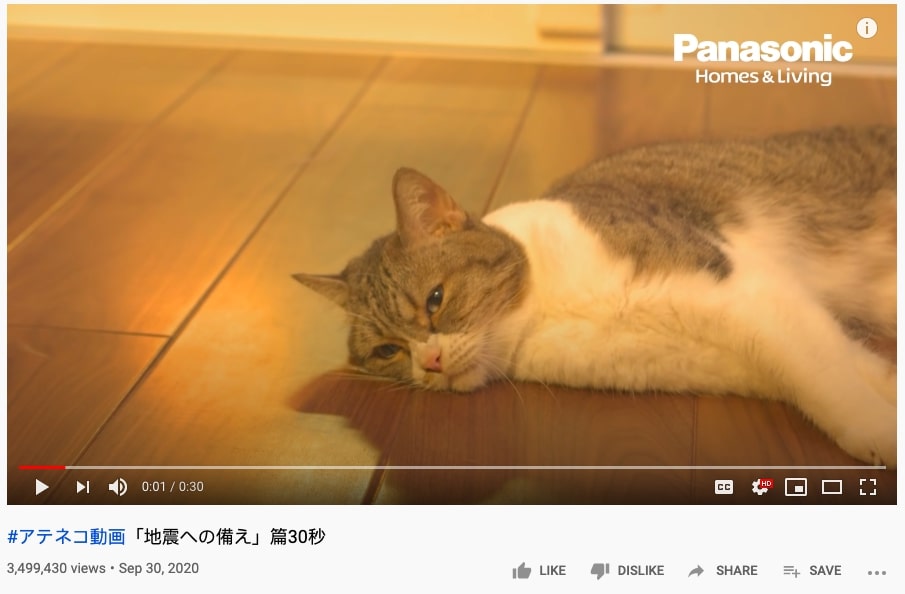 Image credit: Panasonic Homesチャンネル
There is also a version with English subtitles.
---
Talking cats steal the hearts of netizens
---
The short clips of the 2 cats quickly stole the hearts of netizens and many reacted positively to these ads.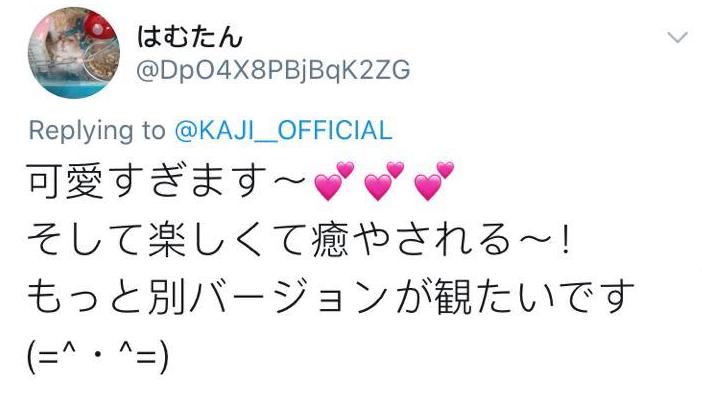 Image adapted from: @DpO4X8PBjBqK2ZG
User @DpO4X8PBjBqK2ZG commented that the clips were cute and fun, and that she wanted to see more. 


Image adapted from: Oricon
On Youtube, user Dorinkū~ left a comment under Oricon's video compilation and suggests that Youtube could take a leaf from Panasonic Homes' book and make similar ads of their own.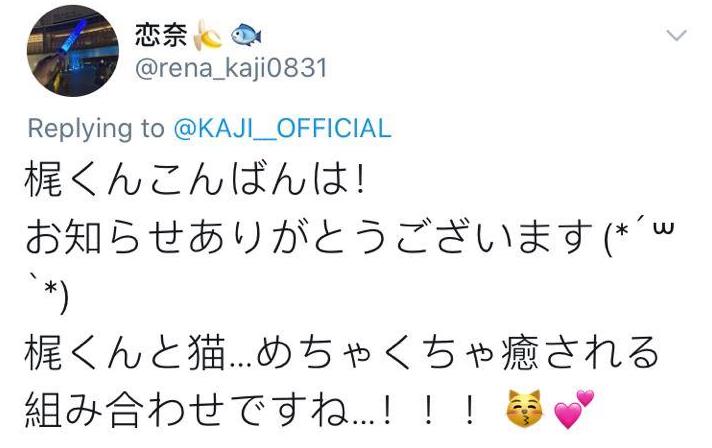 Image adapted from: @rena_kaji0831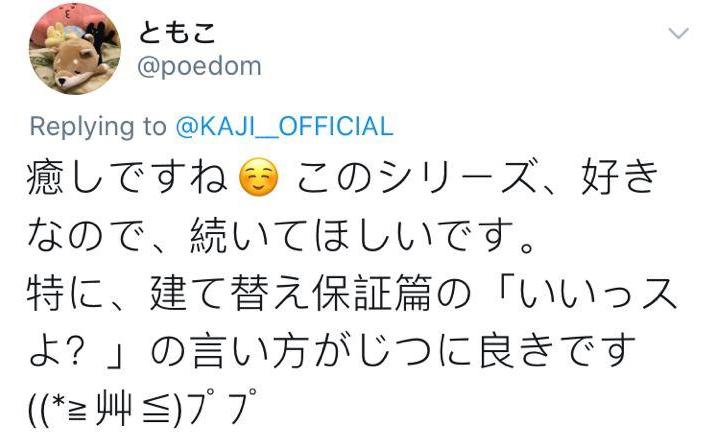 Image adapted from: @poedom
After Yuki Kaji tweeted about the new clips, users @rena_kaji0831 and @poedom replied that the ads – especially the pairing of Yuki's voice and the kohai cat – were "healing" as it helped them to de-stress and lift their mood.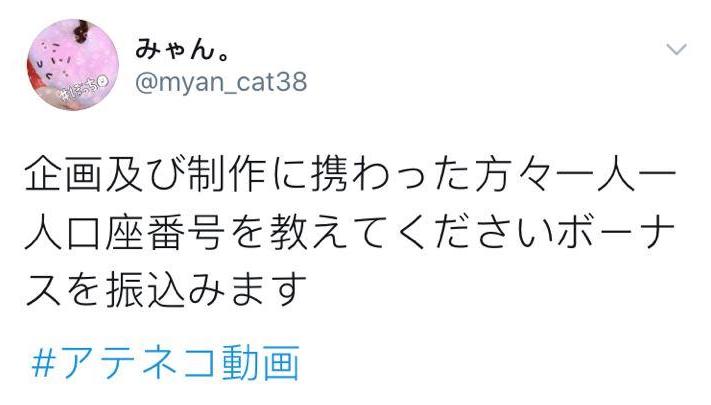 Image adapted from: @myan_cat38
User @myan_cat38 tweeted asking for the bank account numbers of everyone involved in the planning and production of these ads, saying that they will transfer the bonus over.


Image adapted from: Oricon
User Reddosaatin on YouTube commented that the producer should get a bonus. He received an exaggerated reply from user Seiyū Daisuki Ojisa, suggesting that the bonus should amount to ¥100,000,000 (~USD948,055).
---
Famous voice actors voicing cats
---
Judging by comments on both Twitter and Youtube, the ads were well-received by the Japanese public. It seems like famous voice actors Tomokazu and Yuki might now receive more opportunities to voice talking animals in addition to anime characters. Looking at the success of these ads, perhaps this series of talking cats might continue in the future.
Check out these articles for more interesting news:
Cover image adapted from: Panasonic Homesチャンネル
Get more stories like this!
Drop us your email so you won't miss the latest news.