Jimbocho in Tokyo
---
In a city that's full of towering skyscrapers, city dwellers in a rush, and noisy traffic, the sleepy book district of Jimbocho offers a brief respite from the hustle and bustle.
During the Meiji period, Jimbocho served as a literary hub for the many universities that were established in the vicinity. Today, it's better known for its abundance of second hand bookstores and flavourful curry.
But with over hundreds of shops in the sprawling book town, it can be overwhelming for first-time visitors. Follow our Jimbocho guide for long-standing landmarks, the best curry spots, and unique bookstores. 
---
1. Books Sanseido – Jimbocho's landmark
---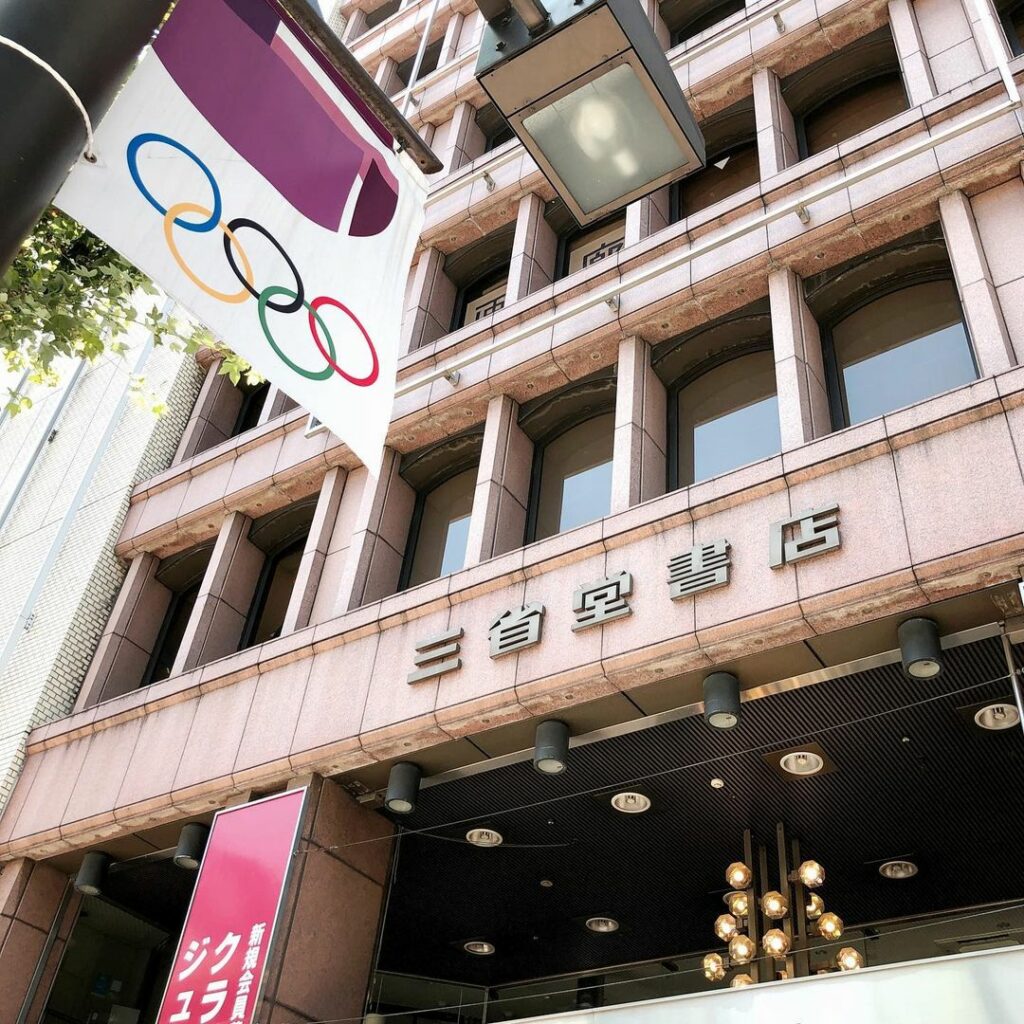 Image credit: @yucco_recrea
One of the most prominent landmarks in Tokyo's literary mecca is Books Sanseido, an 8-storey-tall bookstore that serves as the main store of the Japanese publishing company Sanseidō. 
Even though the publisher has branches peppered across the country, this grand 141-year-old building remains the go-to for bibliophiles looking to browse through a wide selection of books.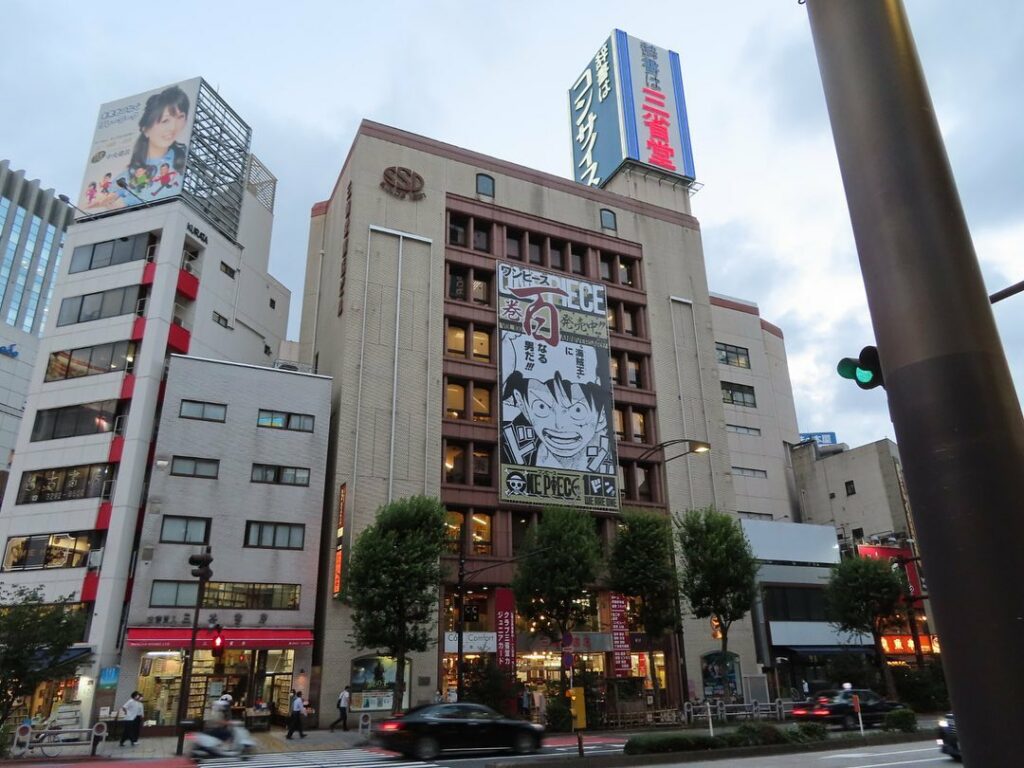 Image credit: @iwashimidzu
Though the bookstore used to cater to students and sold primarily miscellaneous goods in the 1930s, the publishing company pivoted to selling general books from the early 1980s onwards.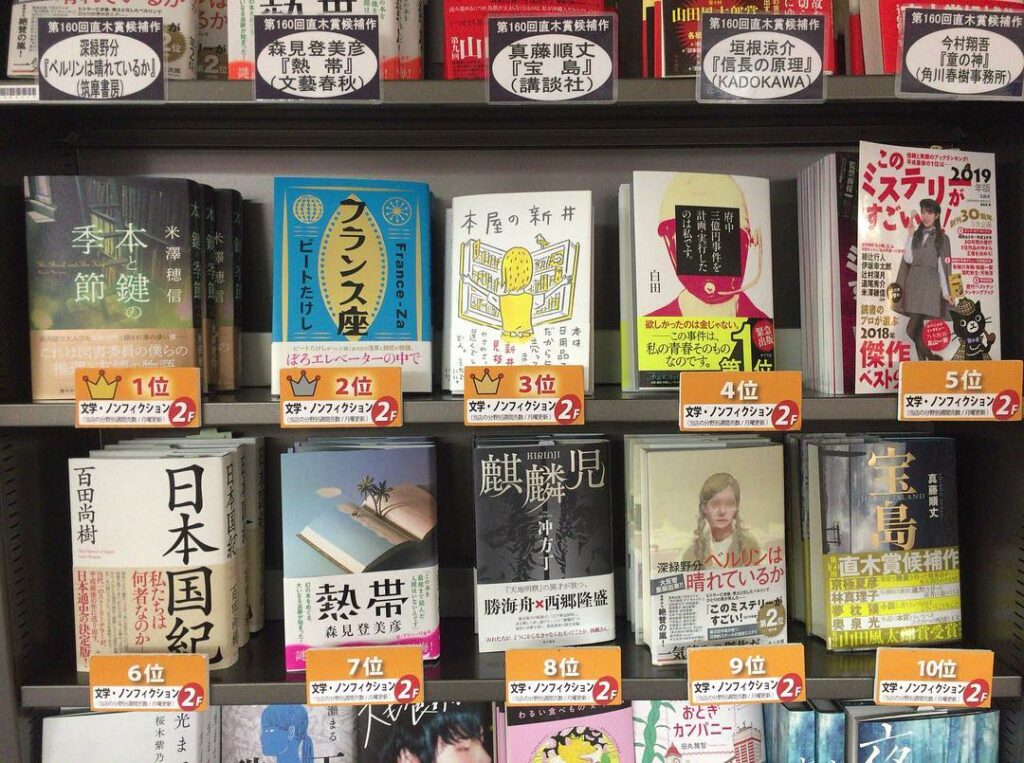 Image credit: @honya_arai
Sadly, the landmark building was recently closed for renovations, and is slated to reopen its doors only in 2025. In the meantime, visit the temporary branch that will be operating in its place near Shin-Ochanomizu Station. 
Temporary Branch
Address: 2-5 Kanda Ogawamachi, Chiyoda-ku, 101-0052 Tokyo
Opening hours: 10AM-8PM, Daily
Telephone: 0332-33-3312
Website
---
2. Chekccori – Book shop and cafe with Korean literature
---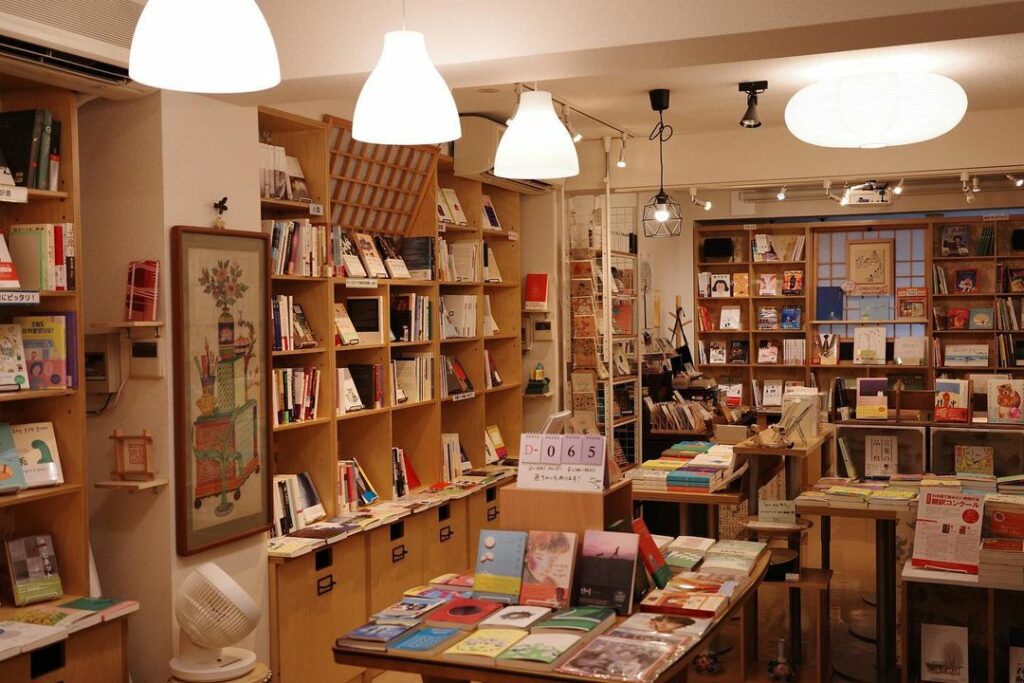 Image credit: @gingerup_my
With brilliant storytelling, unique genres, and the help of translators, the Korean literature scene has been making its presence felt worldwide. At Chekccori, a humble book cafe that specialises in all things Korean, you'll find an impressive collection of Korean books.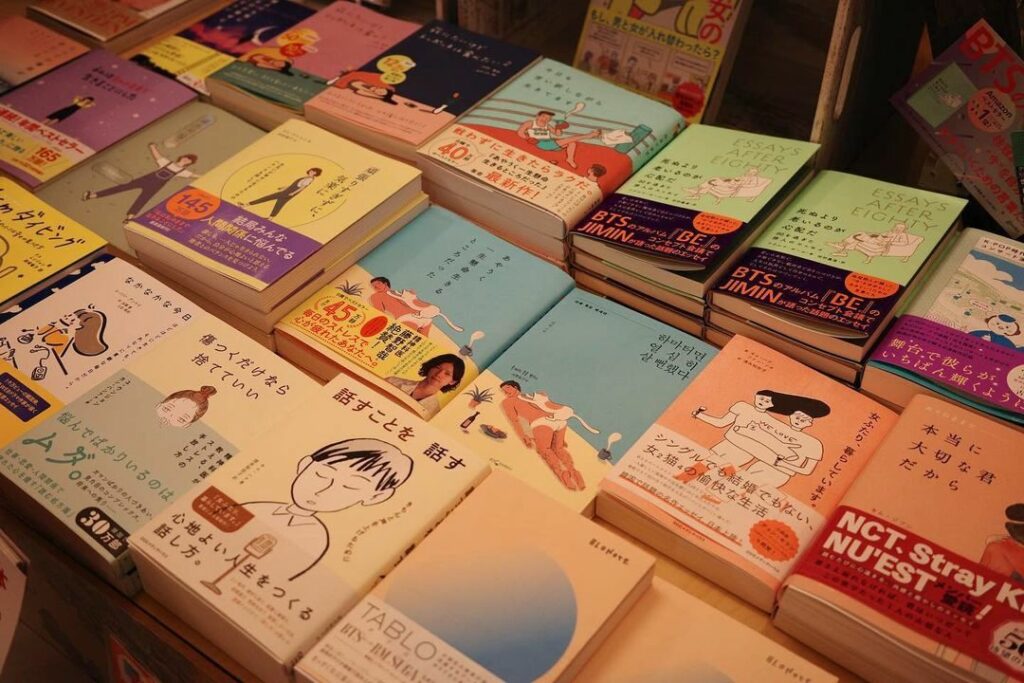 Image adapted from: @gingerup_my
The quaint space houses over 3,500 Korean novels, poems, essays, picture books, cookbooks, and more. Some of these books are even available in Korean. You'll also find a wide selection of Japanese and Korean textbooks.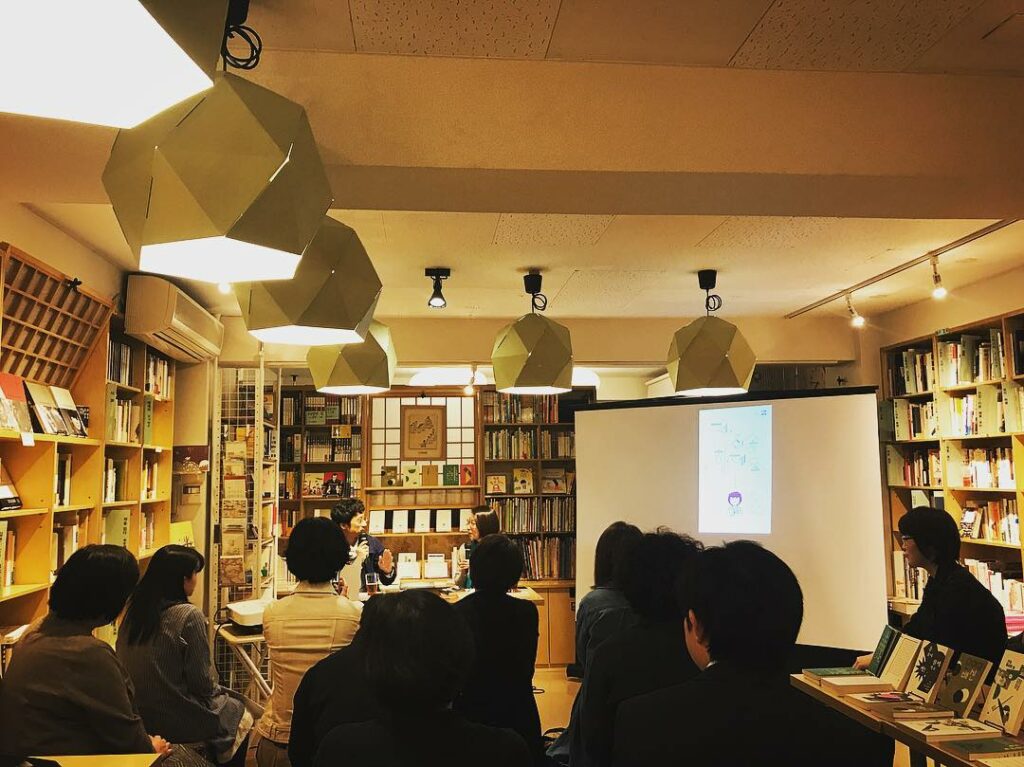 Image credit: @dainouti
Prior to the pandemic, Chekccori's in-house cafe space served as a quiet respite for book lovers, serving traditional Korean food and drinks such as makgeolli and rice cakes. Korean writers and artists were also frequently invited for events, though most of the talks are now held online. 
Address: 1-7-3 Sankōdō Building 3rd Floor, Kanda Jimbocho, Chiyoda City, 101-0051 Tokyo
Opening hours: Tue-Fri 12PM-8PM | Sat & Public Holidays 11AM-7PM (Closed on Mondays and Sundays)
Telephone: 0352-44-5425
Website
---
3. Isseido Booksellers – Century-old bookstore with vintage books
---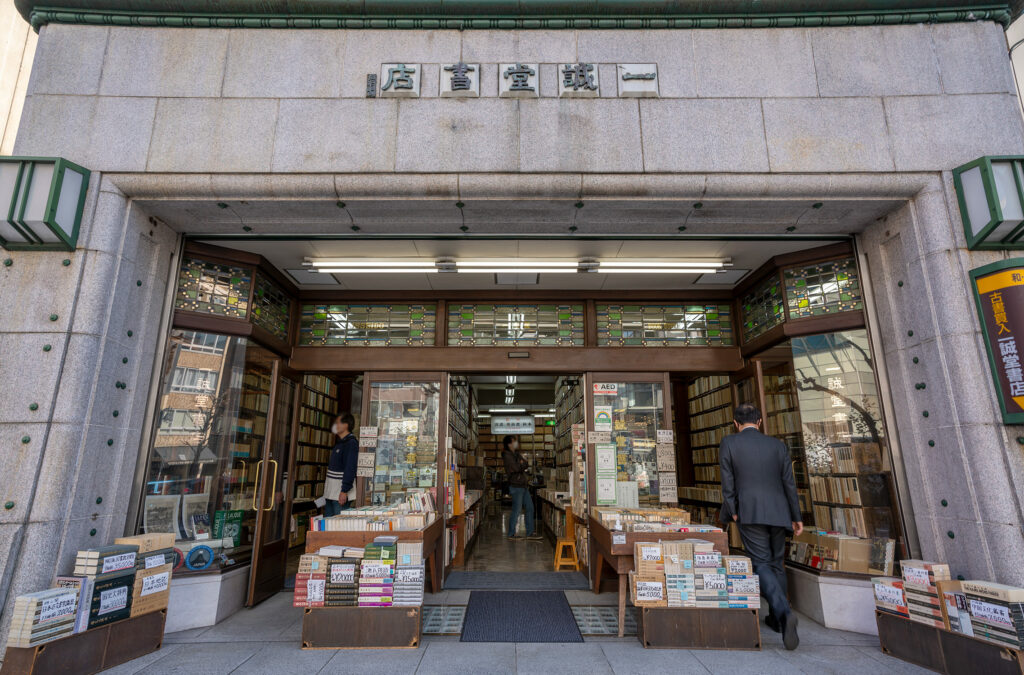 Image credit: Jimbou Book Town
Conveniently located beside Chekccori, Isseido Booksellers is your next stop if you are a fan of antiquarian books. Having survived the 1923 Great Kantō Earthquake and the bombings during World War 2, this century-old second hand bookstore is a historic part of Jimbocho that's unfortunately left untouched by time.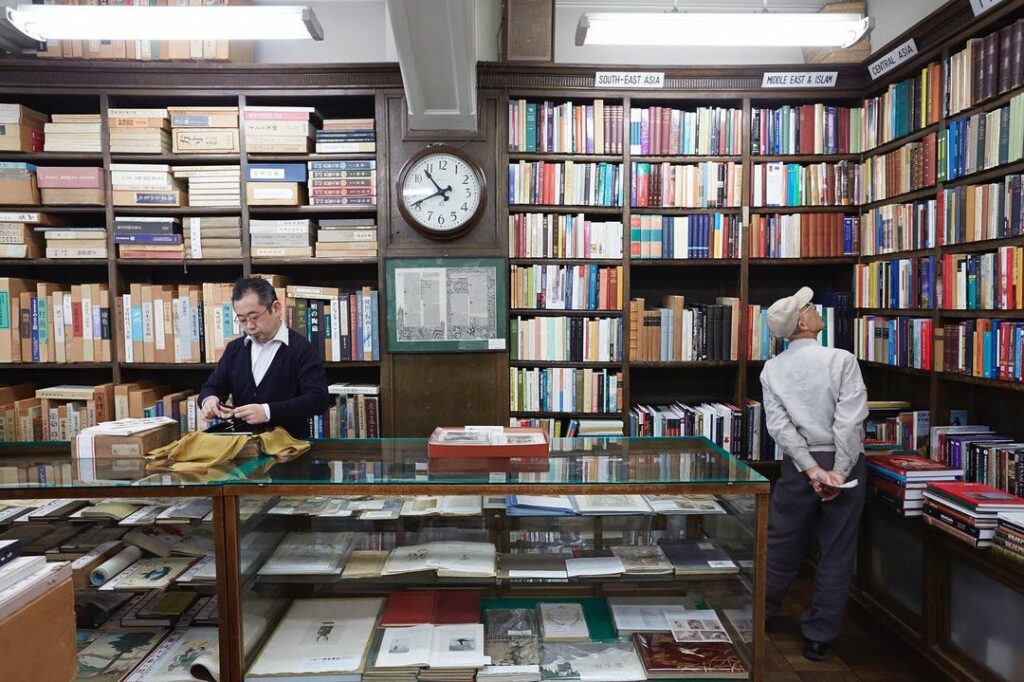 Image credit: @ennokapitza
Upon entering the space, you'll dive back in time through Isseido's collection of rare books and vintage volumes that span the shelves. 
Thanks to its impressive collection of general texts and academic books, the long-standing institution finds a loyal client base in domestic universities and museums, as well as international ones.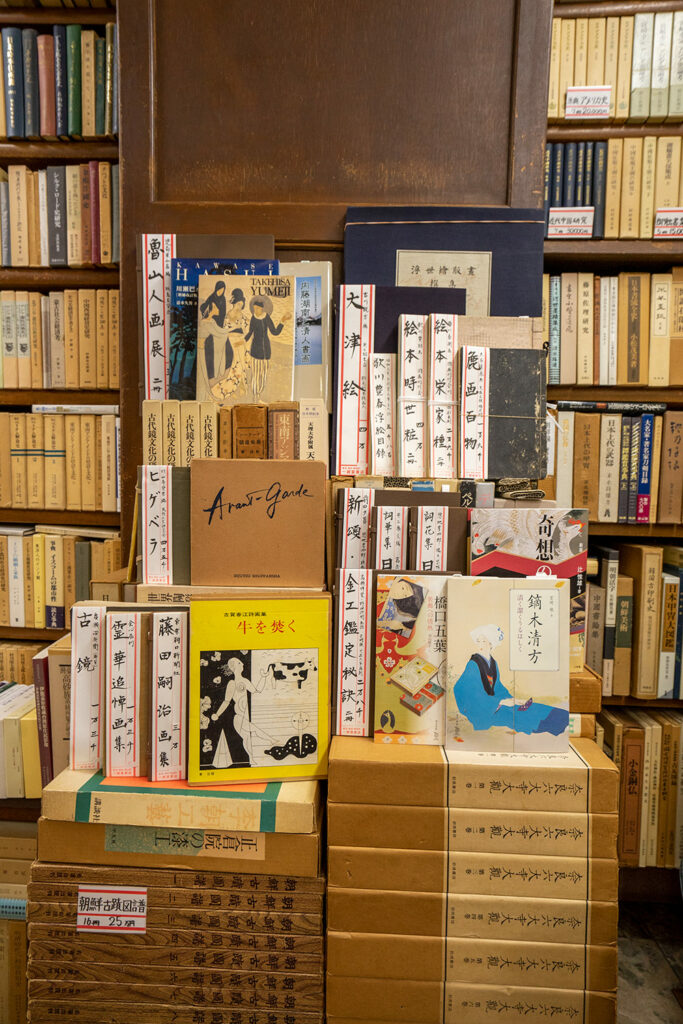 Image credit: Jimbou Book Town
Address: 1-7 Kanda Jimbocho, Chiyoda-ku, 101-0051 Tokyo
Opening hours: Mon-Sat 10AM-6.30PM | Public Holidays 10.30AM-6PM (Closed on Sundays)
Telephone: 0332-92-0071
Website
---
4. Yaguchi Book Store – Secondhand books on the roadside
---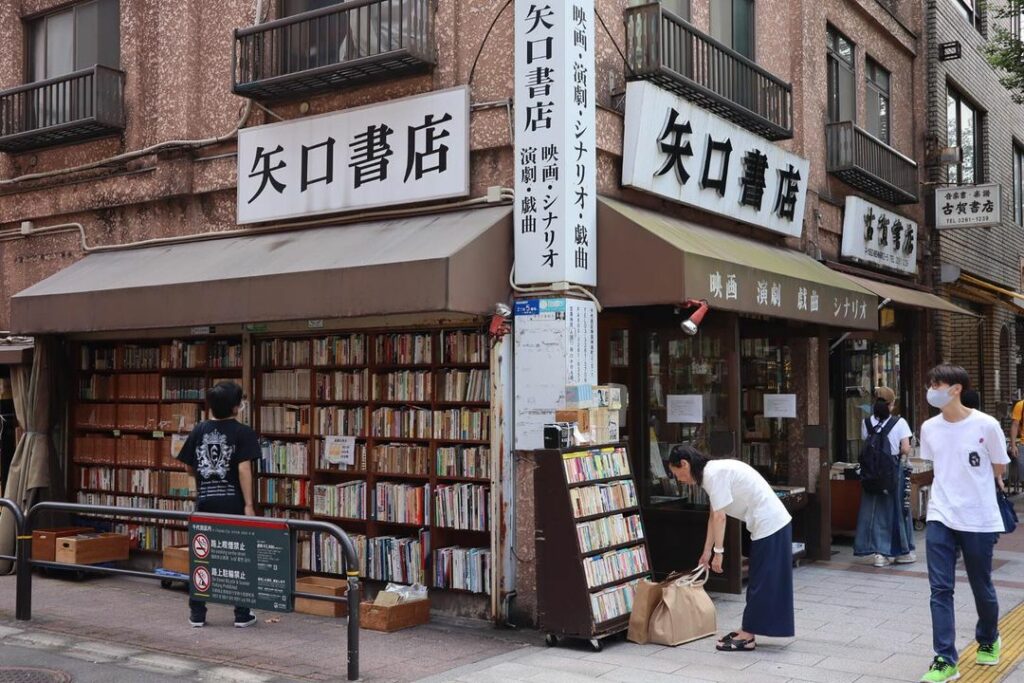 Image credit: @horipher
Getting sandwiched by rows of bookshelves and trying to manoeuvre your way through cramped passageways is part of the book shopping experience, but have you tried browsing through titles outdoors? Founded in 1918, Yaguchi Book Store is a partially open-air bookstore that specialises in second-hand titles related to films, theatre, and periodicals.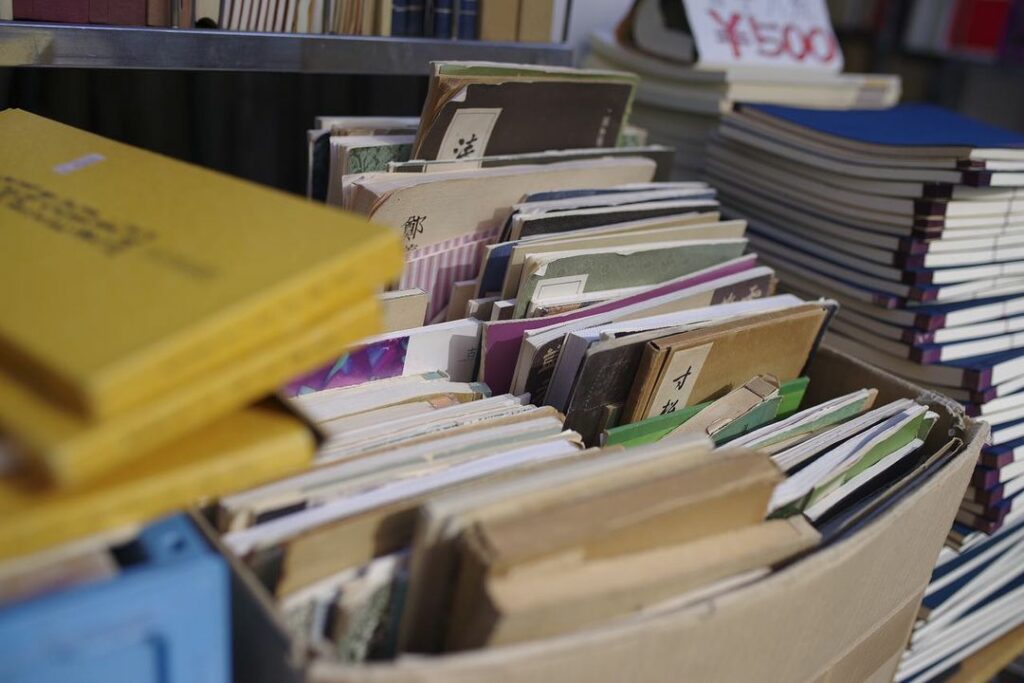 Image credit: @nonono___s
With so many books that they spill out onto the road – literally – the book-filled shelves conveniently placed on the path make it easy for anyone and everyone to stop and browse. Within its brick and mortar store, movie buffs are treated to a treasure trove of old vintage posters and pamphlets.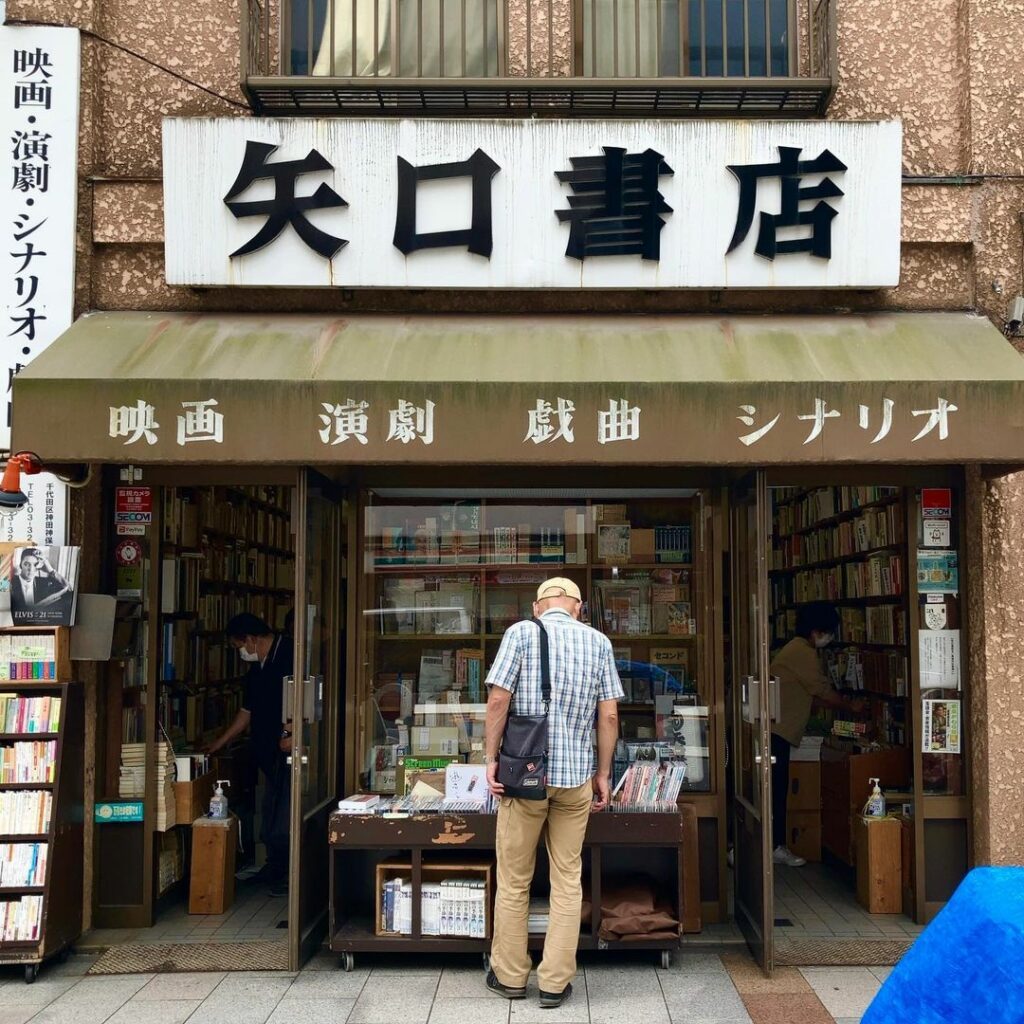 Image credit: @jimbocho_osanpo
Address: 2 Chome-5-1 Kanda Jimbocho, Chiyoda City, 101-0051 Tokyo
Opening hours: Mon-Sat 10.30AM-6.30PM | Sun & Public Holidays 11.30AM-5.30PM
Telephone: 0332-61-5708
Website
---
5. Komiyama Bookstore – Photography and art lovers' haven
---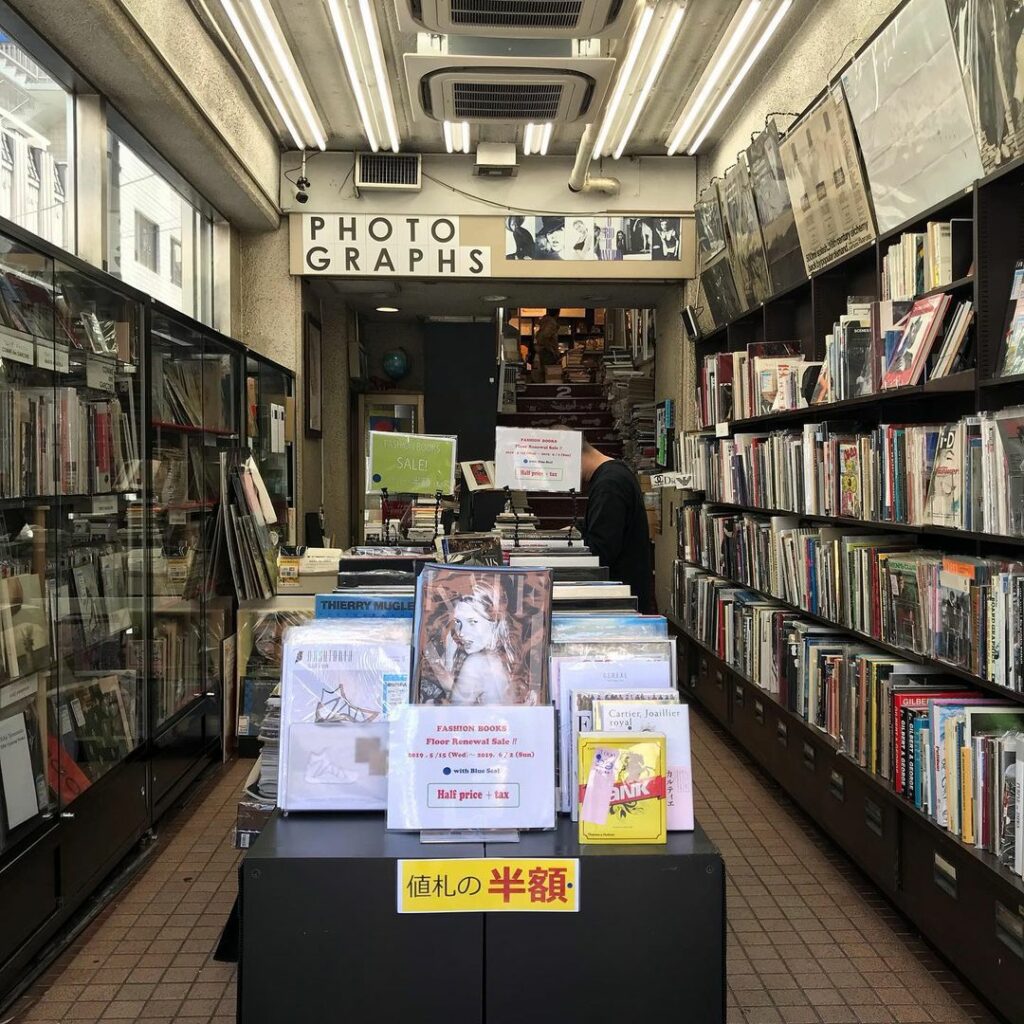 Image credit: @obeycity
If you're one for photography and everything art, don't miss out on Komiyama Bookstore, the purveyor of photobooks, vintage magazines, and art books in the book town. The store, which first joined the growing book community of Jimbocho in 1939, has 5 floors worth of titles related to photography, contemporary art, and fashion.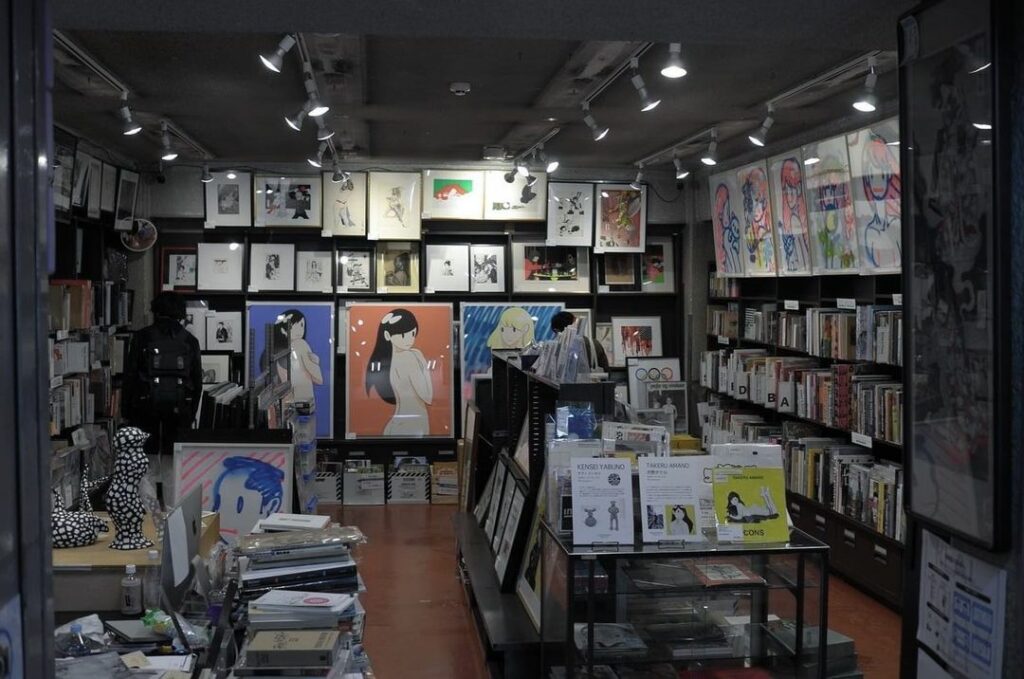 Image credit: @shohecamera
Take your time to slowly go through their collection of books and art prints before heading to the top floor, which features the works of the prolific Japanese author Mishima Yukio. There, fans of the novelist can see rare memorabilia and manuscripts in their full glory.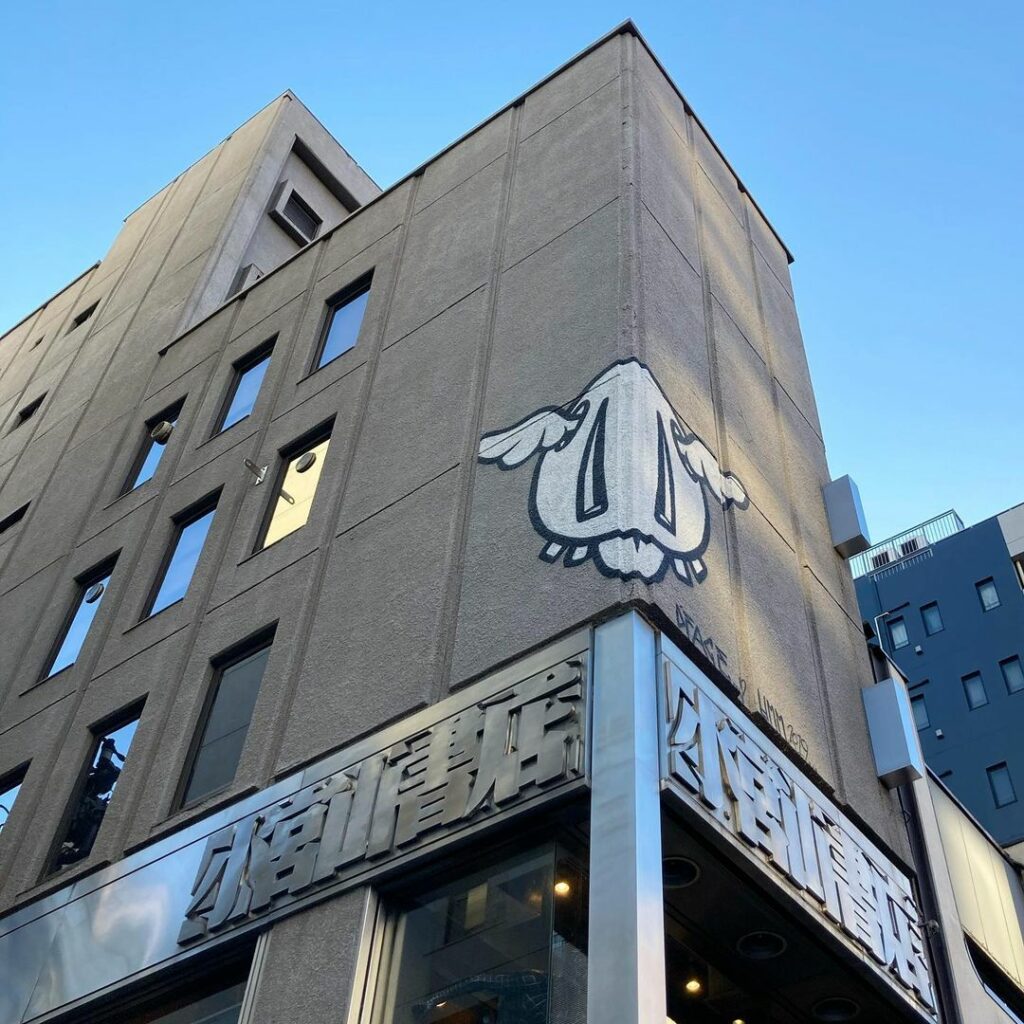 Image credit: @kick0612
Address: 1-7, Kanda Jimbocho, Chiyoda City, 101-0051 Tokyo
Opening hours: Mon & Thur-Sat 12PM-6.30PM | Sun & Public Holidays 12PM-5.30PM (Closed on Tuesdays and Wednesdays)
Telephone: 0332-91-0495
Website
---
6. Nanyodo Books – Wide selection of architecture books
---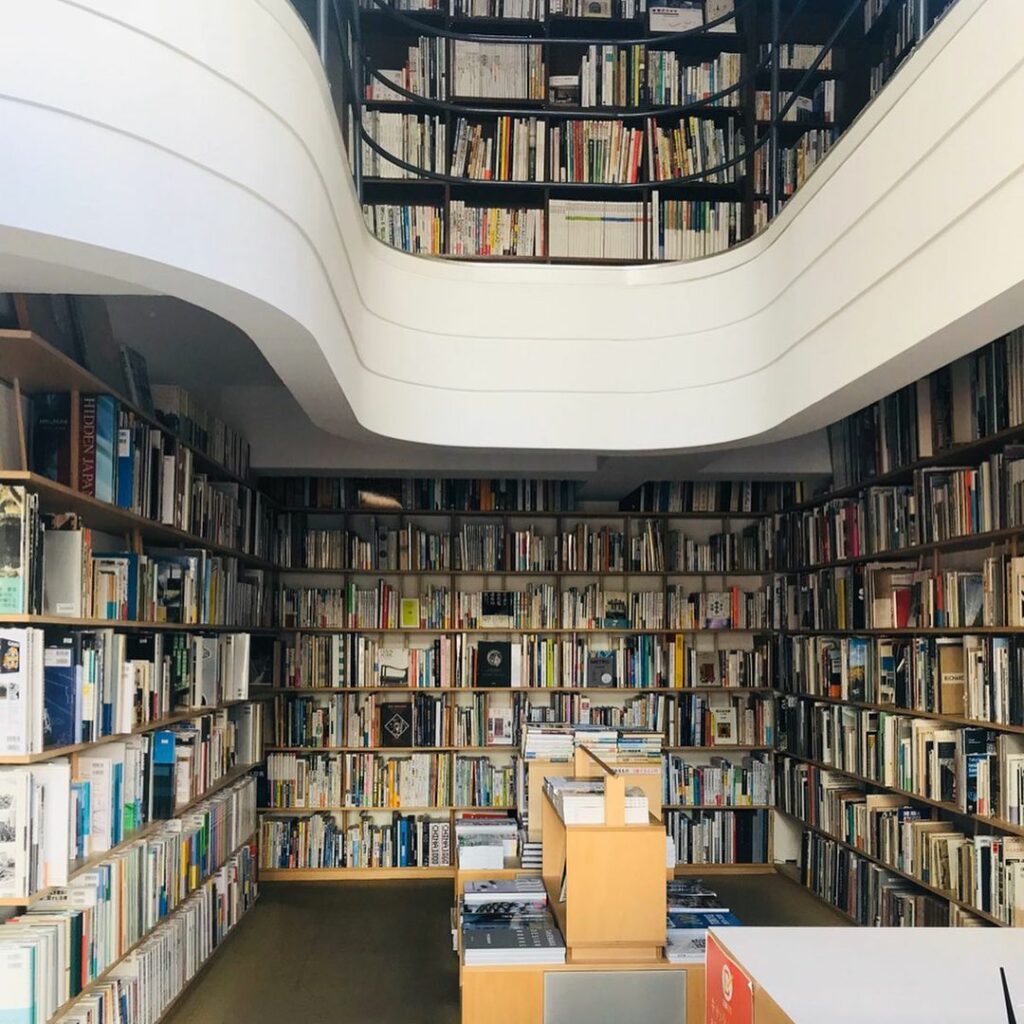 Image credit: @masumikokoko
With a gorgeous interior that's fitting for its genre of books, Nanyodo Books is well-stocked with titles that are related to architecture and design. Make your way up the floors by starting at the ground level, where the shelves are lined with the latest issues of architectural magazines and books on design.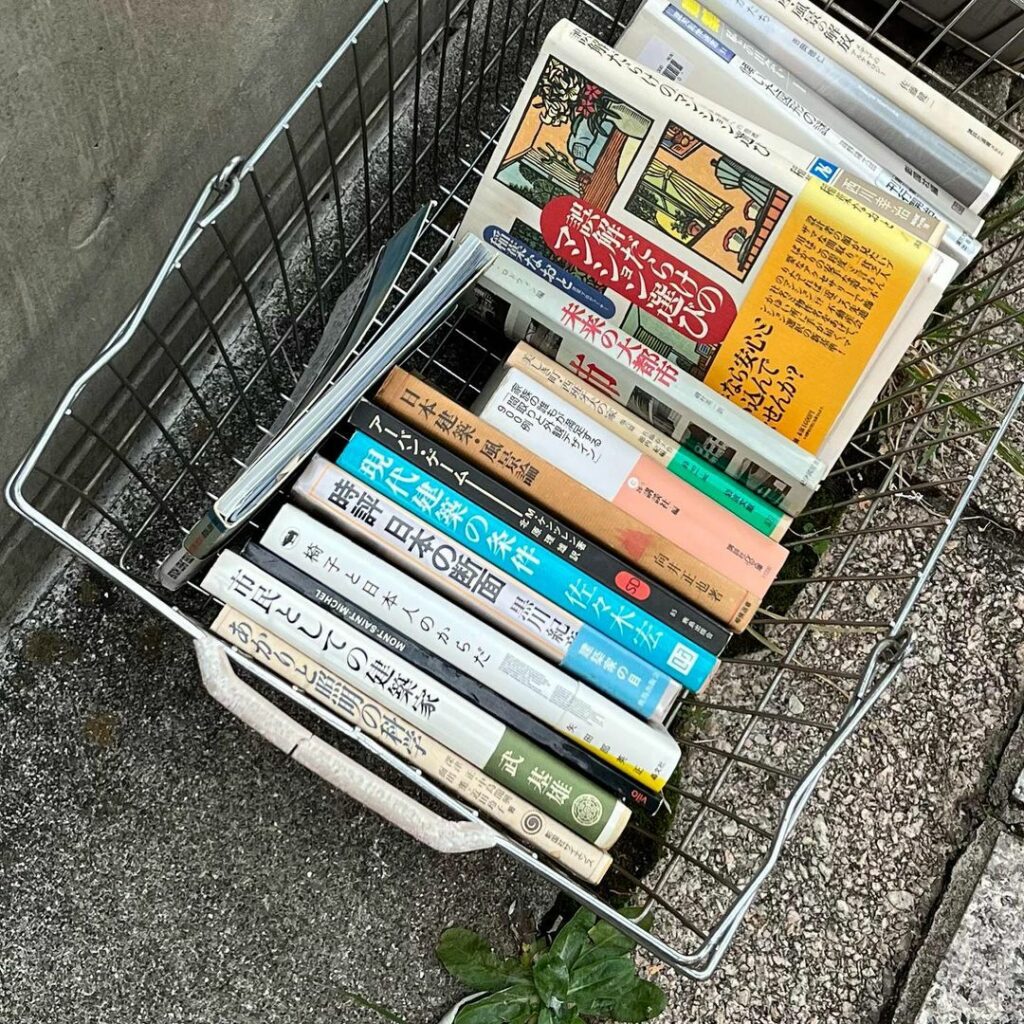 Image credit: @nobuo_o
On the second floor, you'll find books related to ancient Japanese architecture and gardens. Thanks to the floor-to-ceiling glass windows, natural light pours into the space, creating a relaxing ambience for a mid-afternoon read.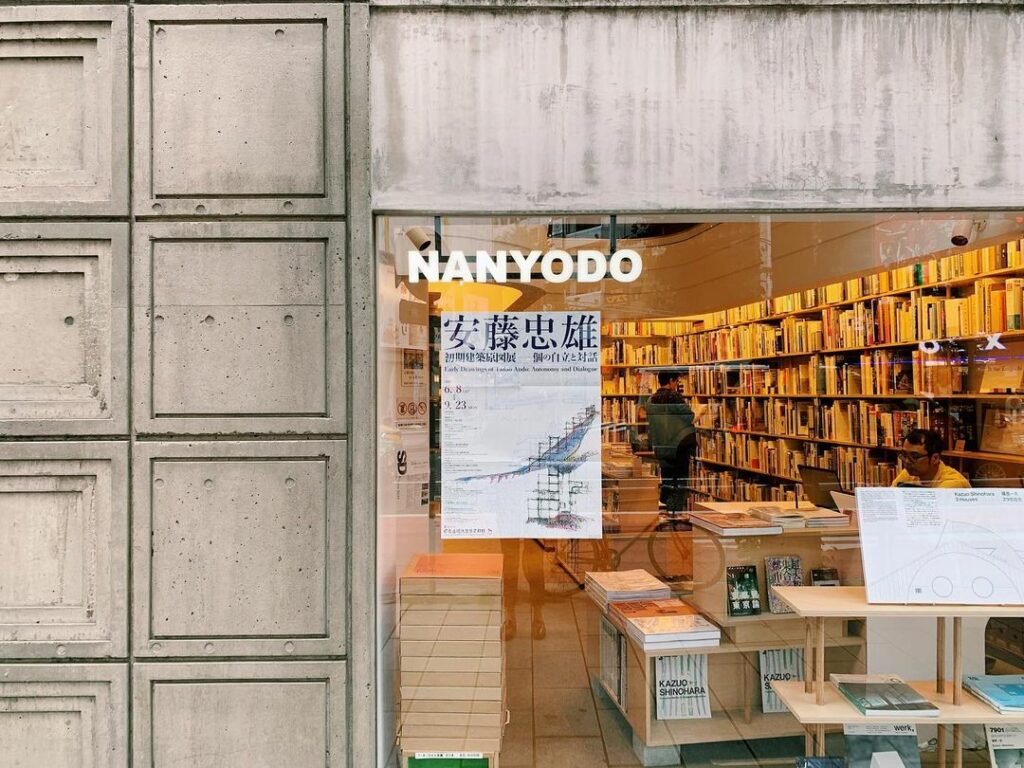 Image credit: @harukarchive
Address: 1-2-1, Kanda Jimbocho, Chiyoda City, 101-0051 Tokyo
Opening hours: Mon-Sat 10.30AM-6.30PM (Closed on Sundays and Public Holidays)
Telephone: 0332-91-1338
Website
---
7. Yamada Shoten – Rare illustrated books and ukiyo-e prints
---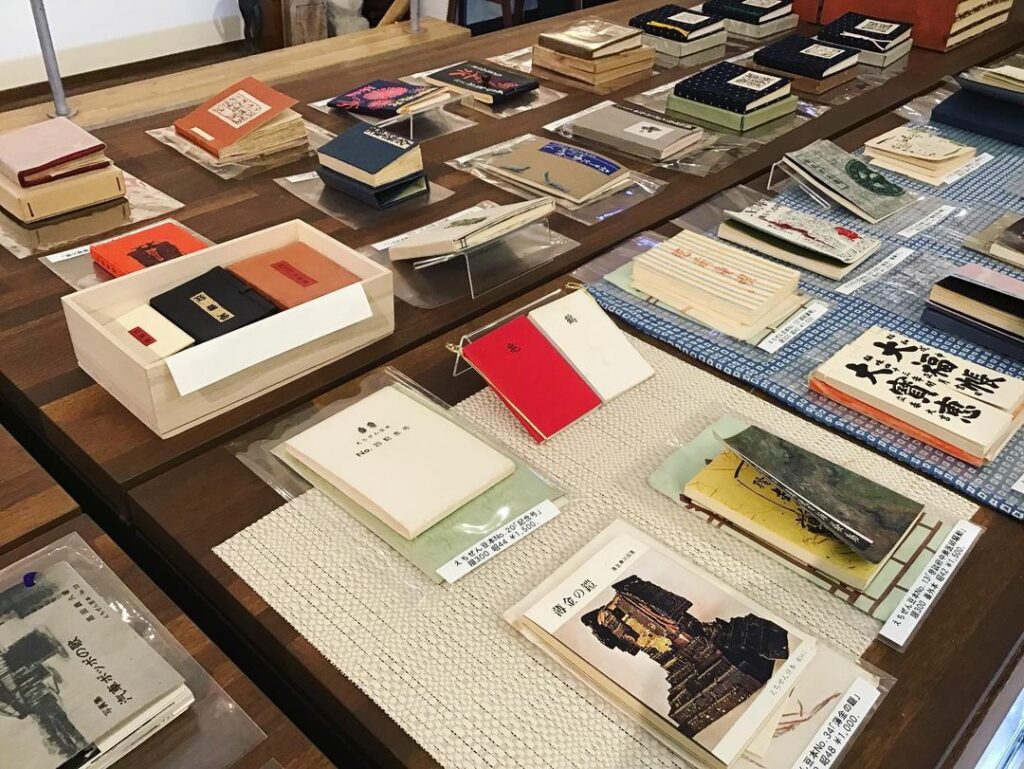 Image credit: @yamada_shoten
Fans of ukiyo-e (Japanese woodblock prints) who are interested in getting their hands on the iconic Japanese art form should make a pit stop at Yamada Shoten. Besides selling art-related books and exhibition catalogues, the cosy bookstore also houses a gallery space where they showcase a wide range of prints.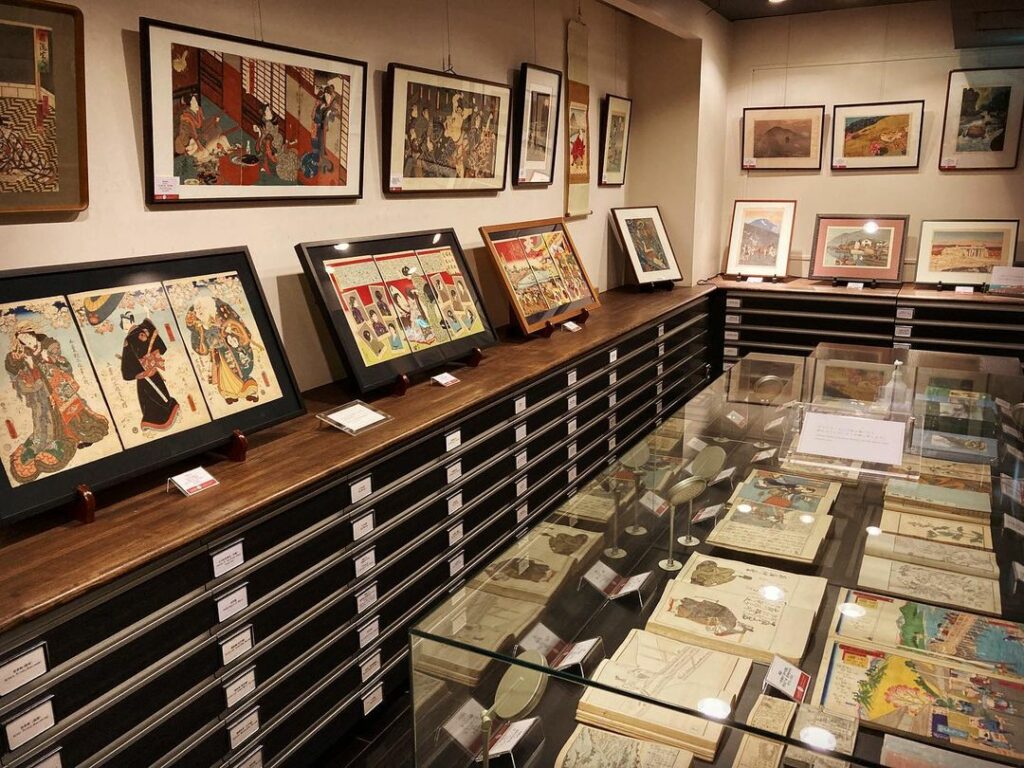 Image credit: @yamada_shoten
From contemporary prints to ukiyo-e produced in the Edo period, pieces are displayed in full-view glass cases and drawers, and customers can browse through just like how they do in museums.
Prices start from ¥8,000 (~USD58.72) onwards, a relatively inexpensive sum in exchange for an authentic piece of history.
Address: Yamada Building 2nd Floor, 1-8, Kanda Jimbocho, Chiyoda-ku, 101-0051 Tokyo
Opening hours: Mon-Sat 10.30AM-6.30PM (Closed on Sundays and Public Holidays)
Telephone: 0332-95-0252
Website
---
8. Nyankodo – Cat-themed books and miscellaneous goods
---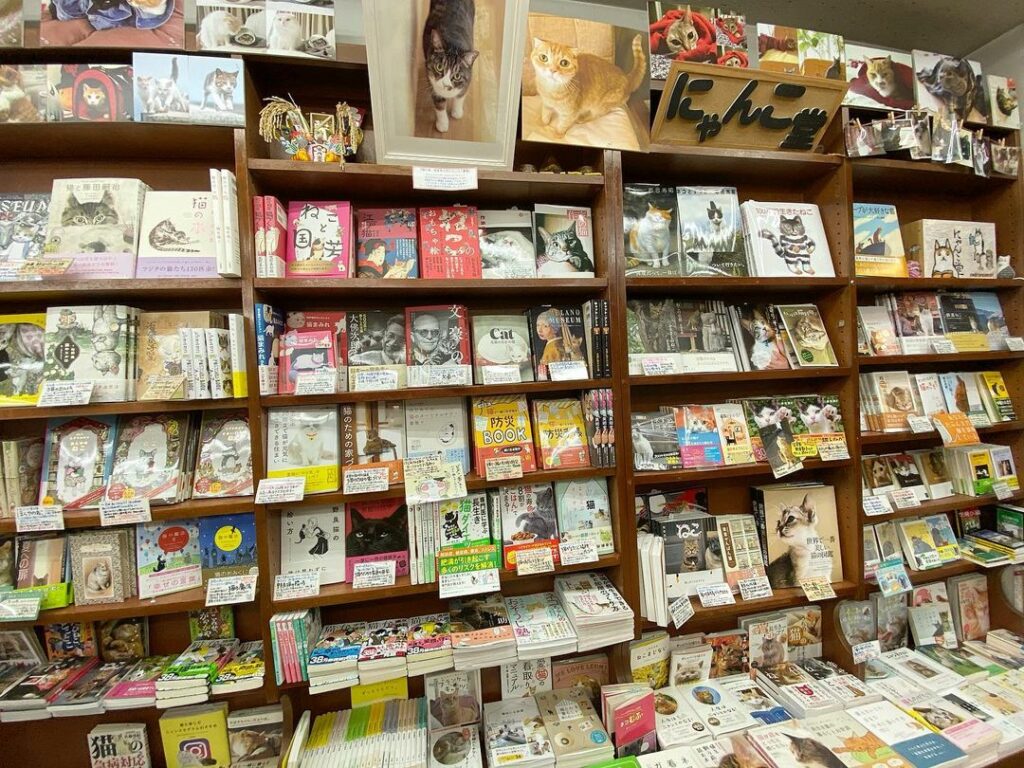 Image credit: @takuro_1988
Just right in front of the Jimbocho Intersection stands Nyankodo, the cutest bookstore in the book district as it is dedicated to cat-themed books. With over 2,000 curated titles and picture books about the almighty feline, Nyankodo offers a much needed dose of cuteness for the lethargic book lover.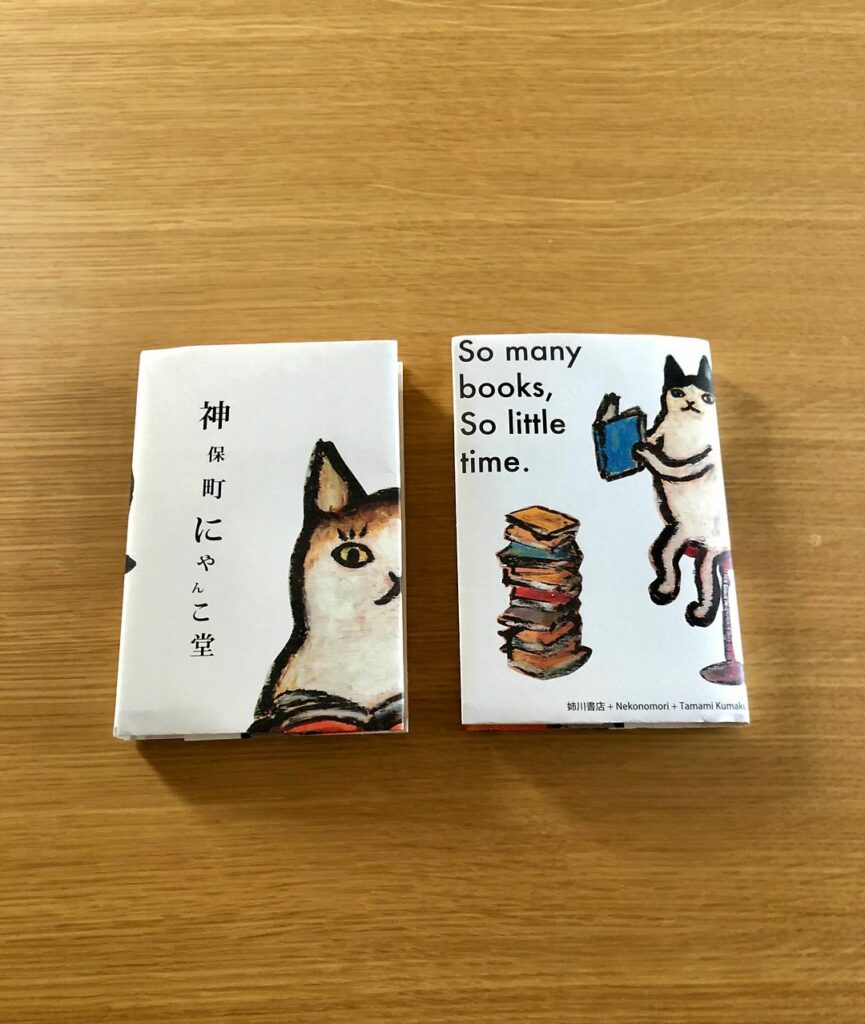 Image credit: @sawara_cat
A unique feature of this store is that all the books are displayed with the covers facing outwards, a gesture that is much appreciated as this means you can spend less time sifting through rows of books. Each purchase comes with an original cat-themed book cover that's designed by the bookstore – practical and just simply adorable.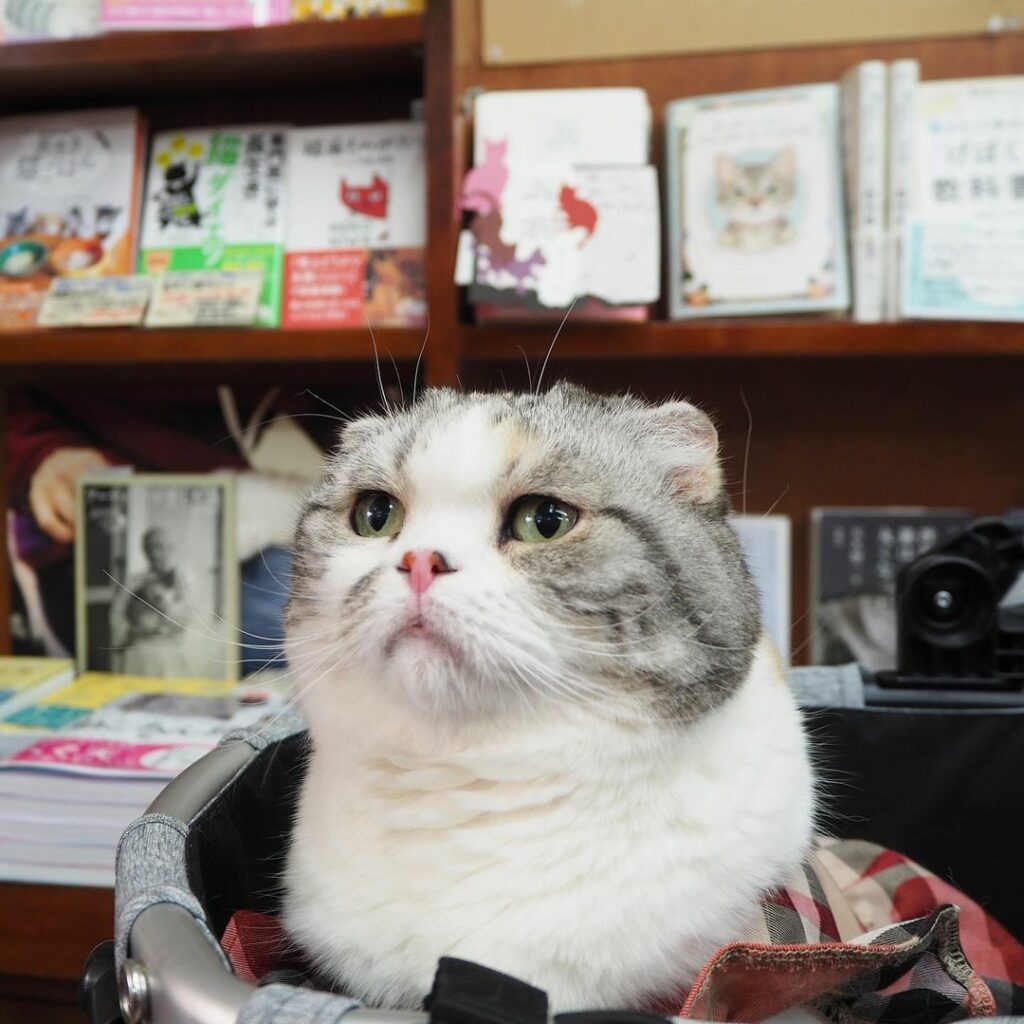 Image credit: @petitep0chimie
Address: Anegawa Bookstore, 2 Chome-2-2 Kanda Jimbocho, Chiyoda City, 101-0051 Tokyo
Opening hours: Mon-Sat 10AM-6PM (Closed on Sundays)
Telephone: 0332-63-5755
Website
---
9. Getting your curry fix
---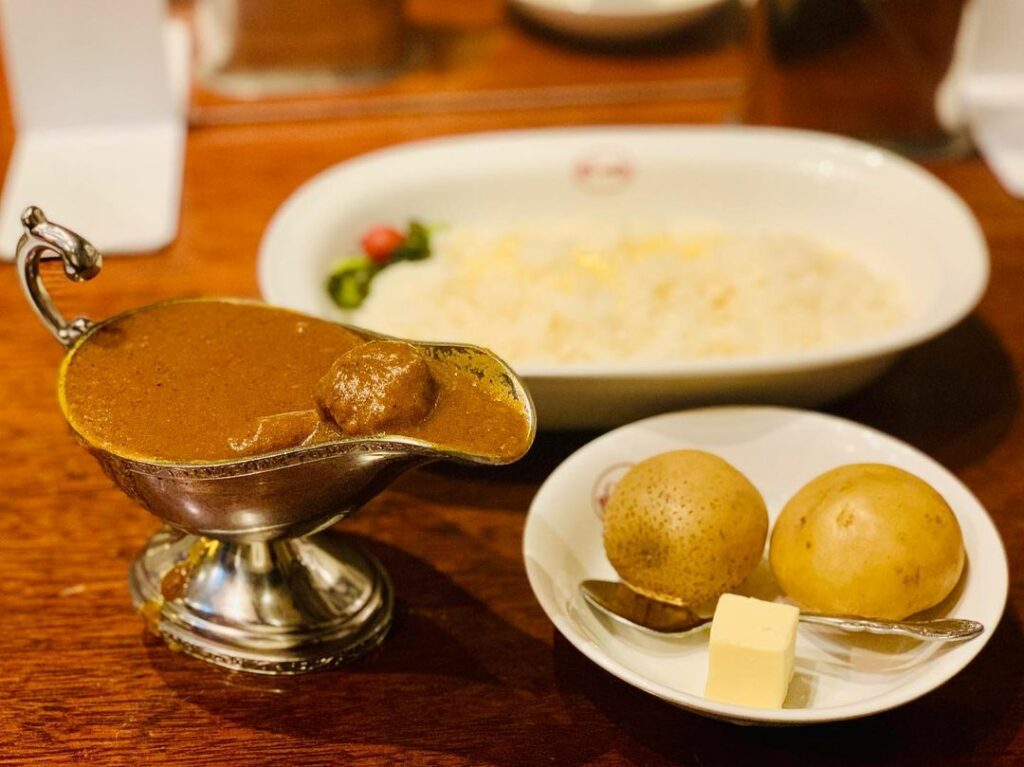 Image credit: @shotaromeshi
Aside from being a literary haven for avid readers across the country, Jimbocho is known as the curry town in Japan. Annually, the Kanda Curry Grand Prix is held here, and over hundreds of curry stores compete to earn the title of Kanda's best curry. 
It is said that curry became popular in Jimbocho as it's the perfect food to eat while reading a book that you just bought. After all, all you need is a spoon to polish off the plate, leaving one hand free to flip through pages.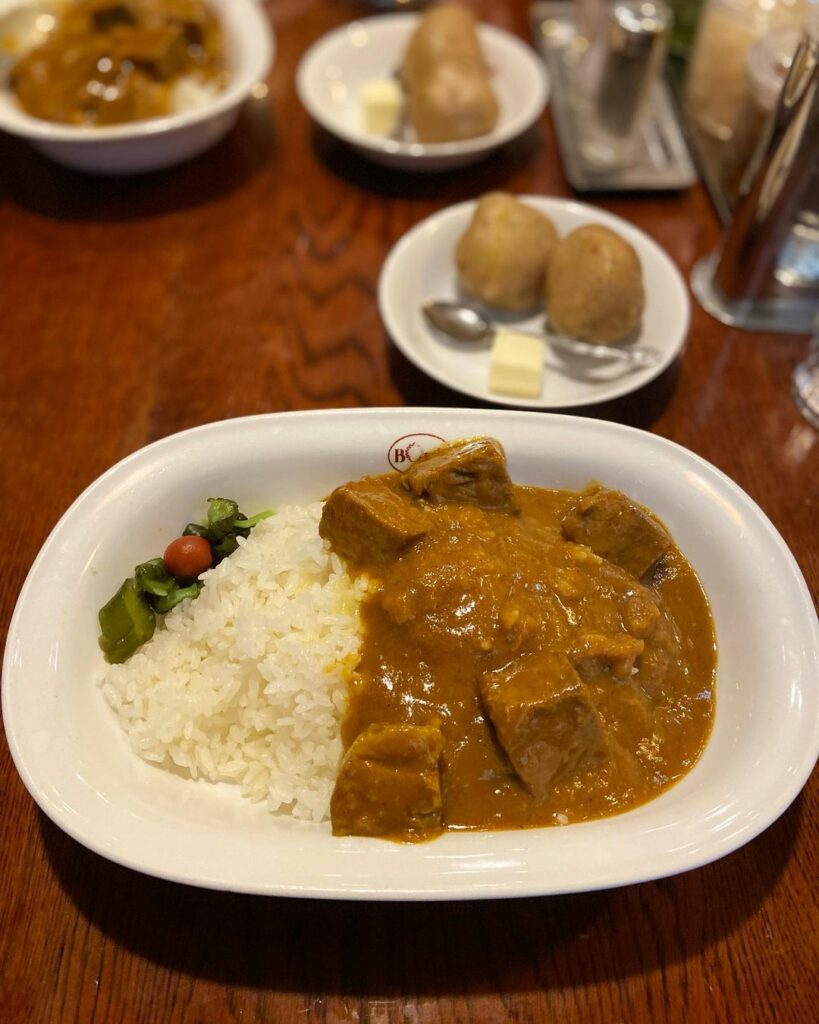 Image credit: @__nanalog__
Over hundreds of curry speciality shops with their own rendition of the dish line the streets of Jimbocho, but one of the most popular is Curry Bondy.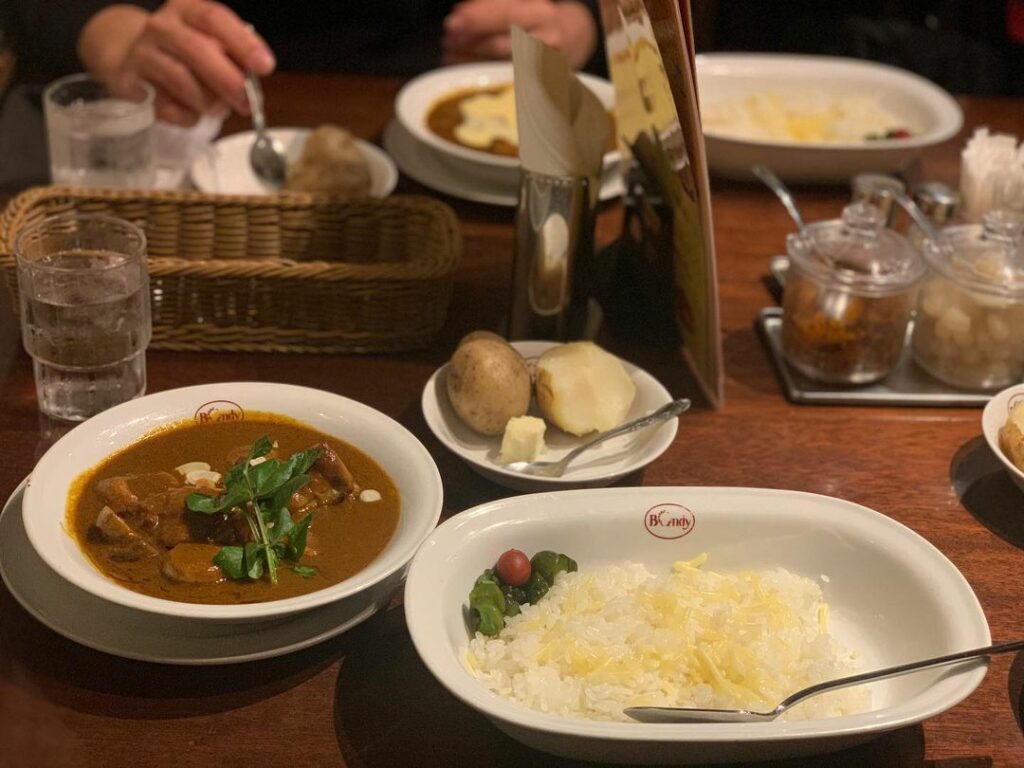 Image credit: @s_gourmetlog
One of the oldest curry restaurants in the area, Curry Bondy is known for its European-style curry, a mellow dairy-heavy style of curry that's actually a local invention. Their signature beef curry (¥1,500, ~USD11.02) comes with 2 boiled potatoes on the side, as well as a bed of hot rice topped with grated cheese for extra richness.
Curry Bondy
Address: Kanda Kosho Centre 2nd Floor, 2-3, Kanda Jimbocho, Chiyoda City, 101-0051 Tokyo
Opening hours: Mon-Thur 11AM-8.30PM (Last order at 8PM) | Fri 11AM-9PM (Last order at 8.30PM) | Sat-Sun & Public Holidays 10.30AM-9.30PM (Last order at 9PM)
Telephone: 0332-34-2080
Website
---
10. Coffee break at Glitch Coffee & Roasters
---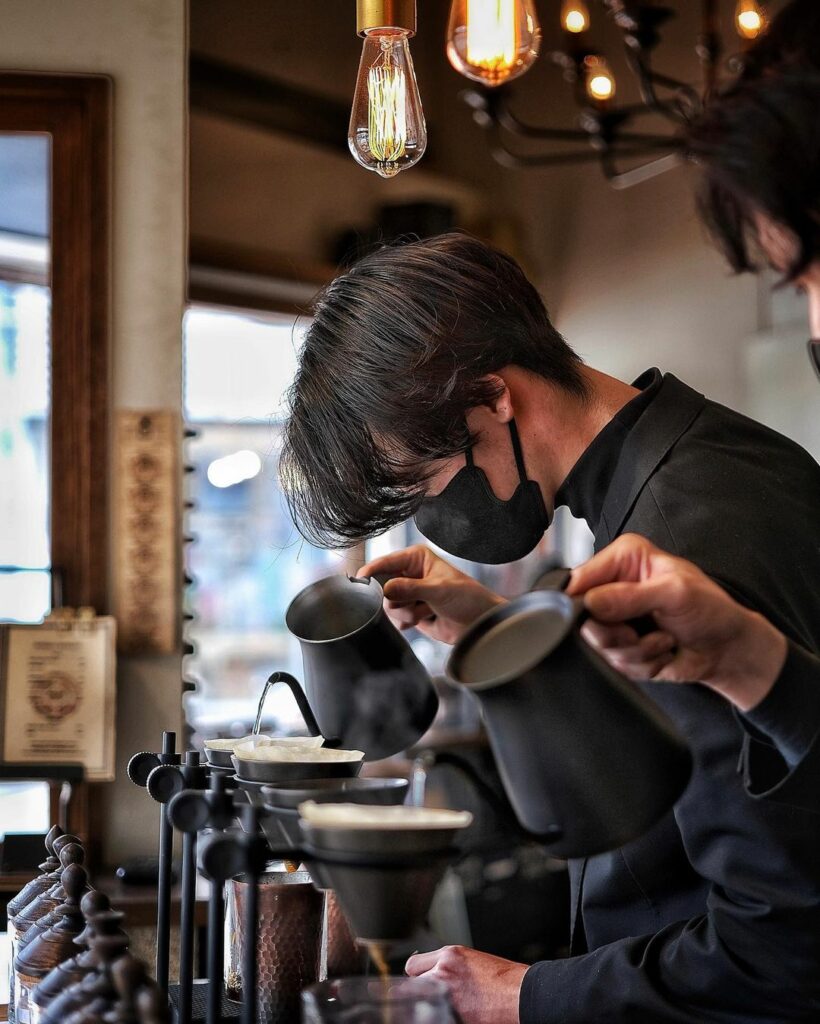 Image credit: @shuntaro.asada
There are few things in life as perfect as sitting down with a great cup of coffee and a book, and Glitch Coffee & Roasters has got you covered with the former. Though it's tucked nearer to the area's business district rather than the bustling book hub, the speciality coffee house is worth a detour.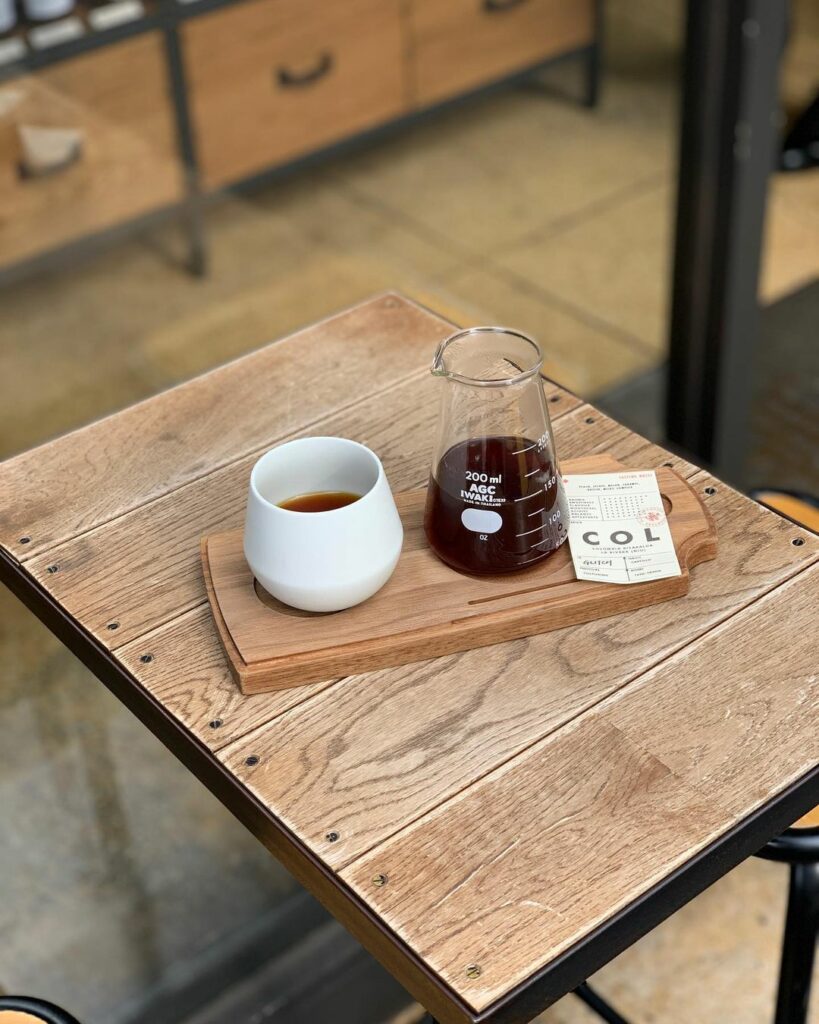 Image credit: @masaki0505_jp
The coffee roastery has earned quite a loyal fan base since it popped up in the neighbourhood in 2015. That's to be expected as the cafe was opened by Suzuki Kiyokazu, the winner of 2014's Japanese Aeropress Championship. 
Though Glitch Coffee & Roasters offers the usual espresso based drinks and filter coffee, the latter is what they shine in. Customers can take their pick from a rotation of single origin beans, and even the highly coveted Geisha coffee beans.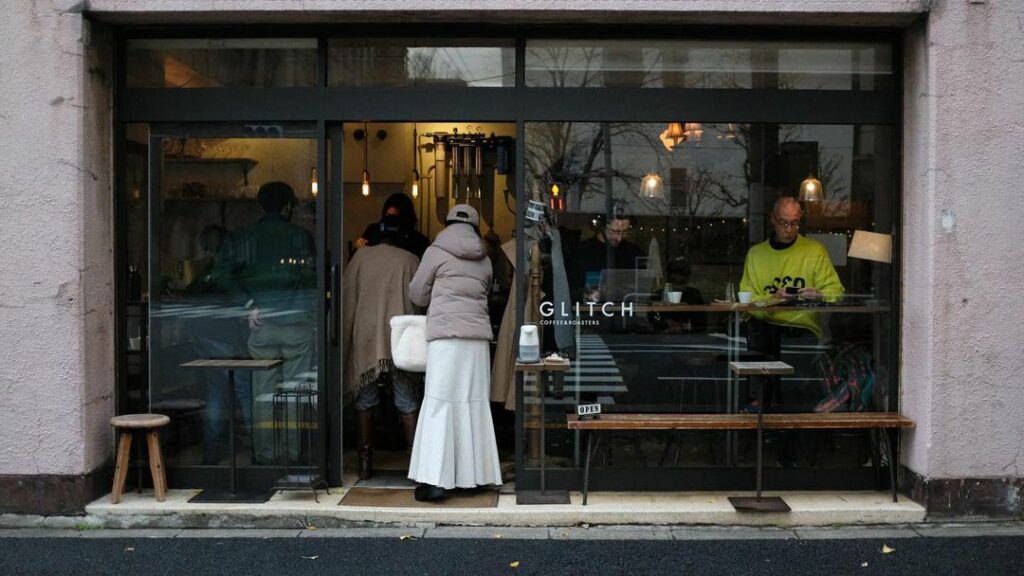 Image credit: @kyleyoonno5
Address: 3-16 Kanda Nishikicho, Chiyoda-ku, 101-0054 Tokyo
Opening hours: Mon-Fri 8AM-7PM | Sat & Sun 9AM-7PM
Telephone: 0352-44-5458
Website
---
Getting to Jimbocho
---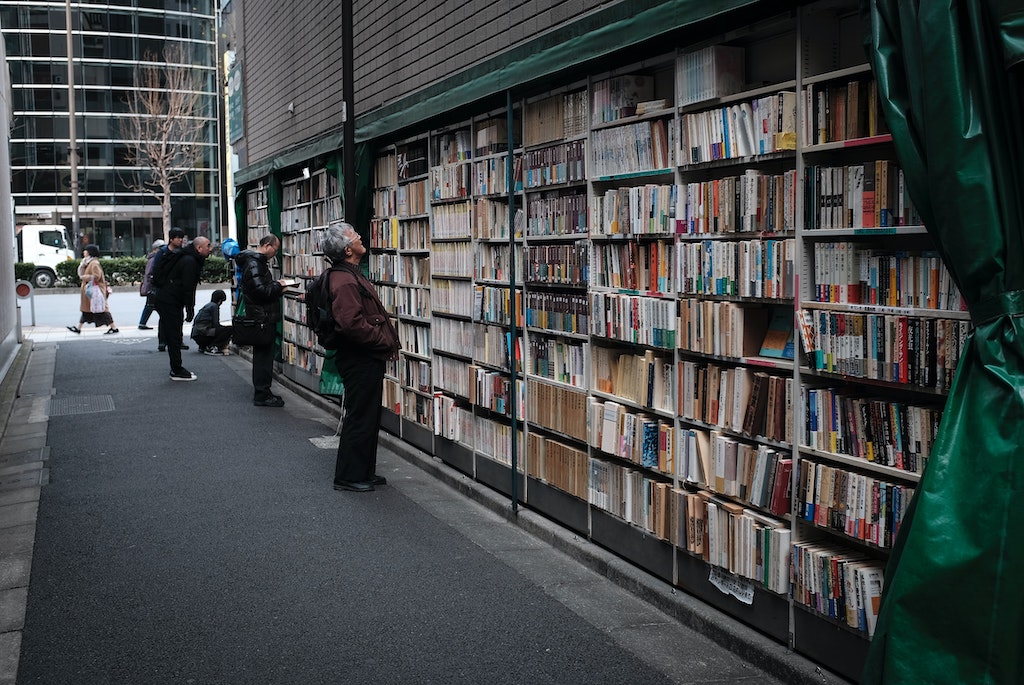 Image credit: Hakan Nural
You can get to Tokyo's literary haven by hopping on the train bound for Jimbocho Station on the Mita Line, Shinjuku Line, or Hanzomon Line. 
Alternatively, Jimbocho is a short walk from Ochanomizu Station on the Chūō Line, Chūō Sōbu Line, and Marunouchi Line.
---
Jimbocho, a bibliophile's paradise 
---
With bookstores to discover at every corner, Jimbocho is a cosy spot that's a refreshing change from the busier neighbourhoods of Tokyo. Make the trip down if your itinerary allows – though we aren't responsible for any schedule disruption if you wind up spending more time than you planned there. 
For more book-related articles, check out: 
---
Cover image adapted from (clockwise from left): @petitep0chimie, @horipher and @shotaromeshi
Get more stories like this!
Drop us your email so you won't miss the latest news.