Thrift shop manager builds music studio after work
---
The people of Japan are no strangers to thrift stores where people can buy old things and turn them into something usable or cool. However, the store manager of one such thrift store went above and beyond and managed to turn the store itself into something completely unexpected. 
Yusuke Nagata, the manager of the Hard Off store in Fukuoka, turned the thrift store into a budget music studio after working hours in order to pursue his passion for music. 
---
Enterprising manager of a Hard-Off store
---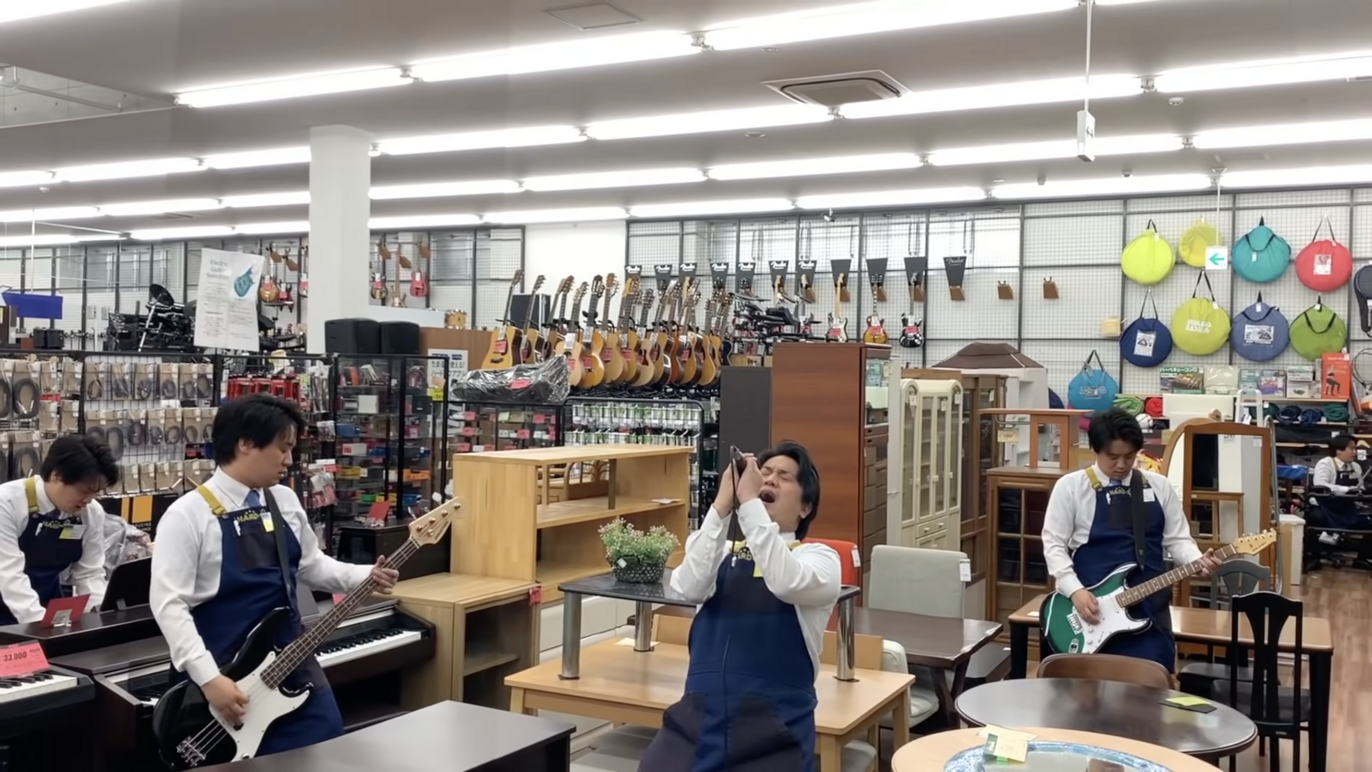 Image adapted from: 永田 ハードオフ久留米国分店
Yusuke Nagata is the store manager at the Kurume Kokubu, Fukuoka, branch of Hard Off, a chain of stores that sell secondhand hardware and appliances. He has a passion for making music and has managed to pursue this by making and uploading music videos onto YouTube.
His music videos makes use of items from the store, including damaged instruments and furniture. The videos are also usually filmed in-store, obliquely helping the store promote their goods while also being an entertaining watch. 
Nagata has performed covers from a range of artists such as popular J-Pop girl band AKB48, J-Pop star Ayumi Hamasaki, and Japanese rock band X Japan.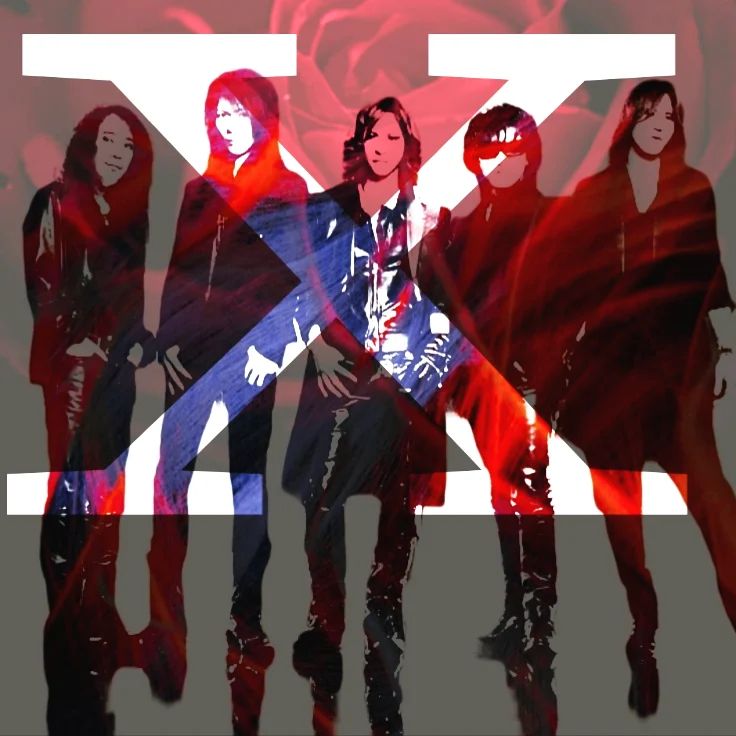 Japanese rock band, X Japan, Yoshiki in the middle.
Image credit: @yama3226souta
Nagata sings, plays the instruments and records the songs himself, in addition to filming and editing the music videos. Thankfully, all his hard work has not gone to waste – Nagata's cover of X Japan's Rusty Nail has garnered over 3.85 million views to date. 
The leader of X Japan,Yoshiki, even reached out to Nagata on Twitter in recognition of his musical talent and ingenuity. 
Check out Nagata's cover of Rusty Nail here:
Video credit: 永田 ハードオフ久留米国分店
---
Praised for repurposing broken goods
---
Many people have commended Nagata for making use of things that have been discarded to create something people love. Netizens even praised him for showing that there's value in fixing broken things, and that not everything that has been broken is useless.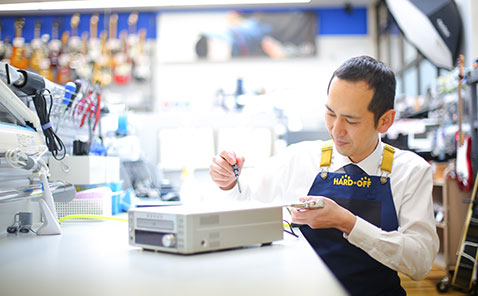 Image credit: Hard Off Group
They say one man's trash is another's treasure. Reusing and reworking old things to prolong their utility helps to encourage more eco-friendly behaviour, especially in our rapidly degenerating climate.
---
Thrift store manager creates music studio with broken goods 
---
Thanks to Nagata's musical escapades, the Hard Off YouTube channel is now teeming with subscribers. Perhaps Nagata could even try advertising the store's products on the YouTube channel. We'll just have to stay tuned!
Also check out:
---
Cover image adapted from: 永田 ハードオフ久留米国分店 and @yama3226souta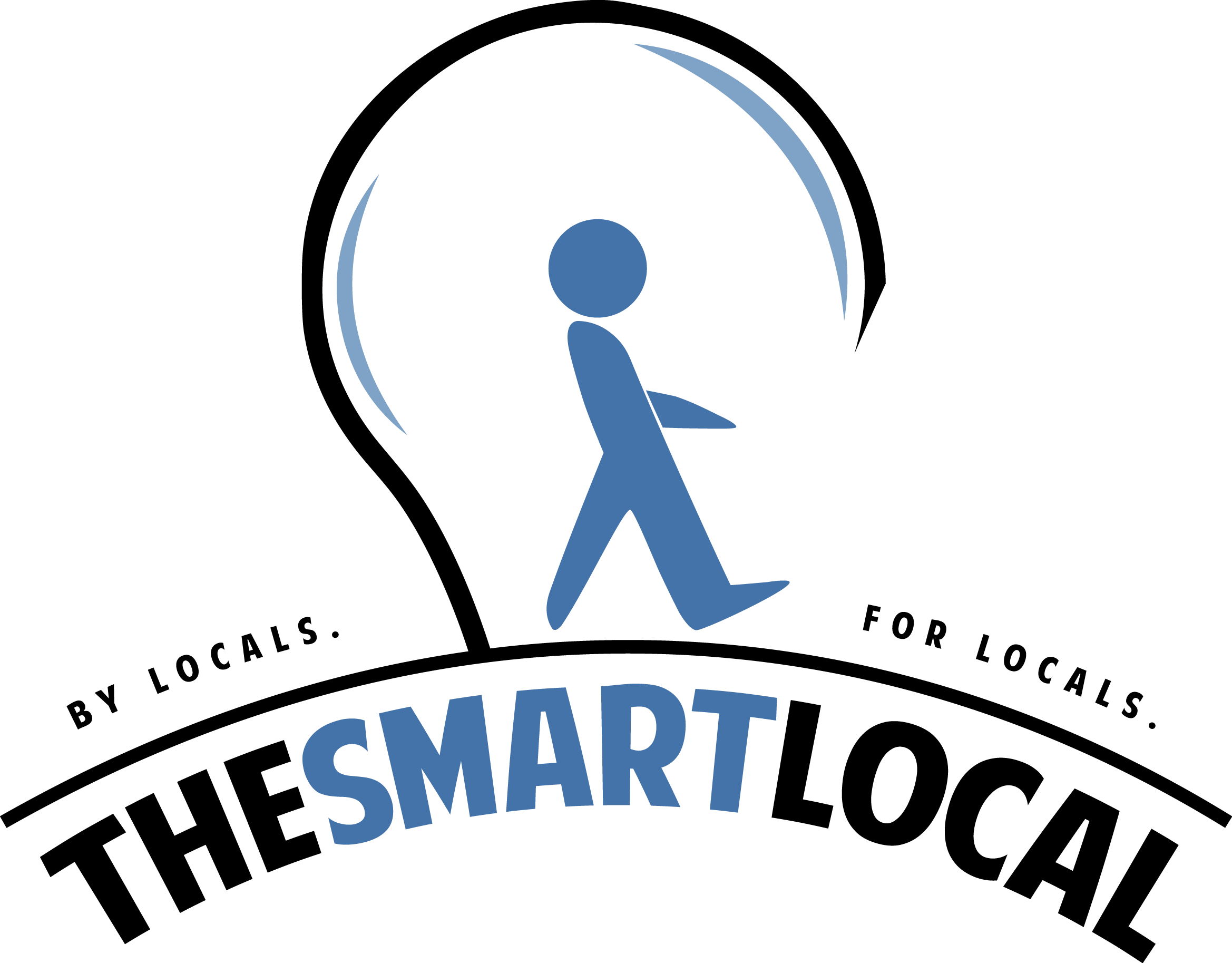 Drop us your email so you won't miss the latest news.