Japanese craft beers
---
Suntory, Kirin, Asahi and Sapporo – you've likely heard the names of these 4 breweries, or even tried their brews before. But besides these household names, there are over 200 microbreweries in Japan alone, churning out both signature and seasonal Japanese craft beers.
To get you started, we've curated a list of 13 Japanese craft beers to try when you want to venture into the world of craft beers.
---
1. Oryzae Pale Ale
---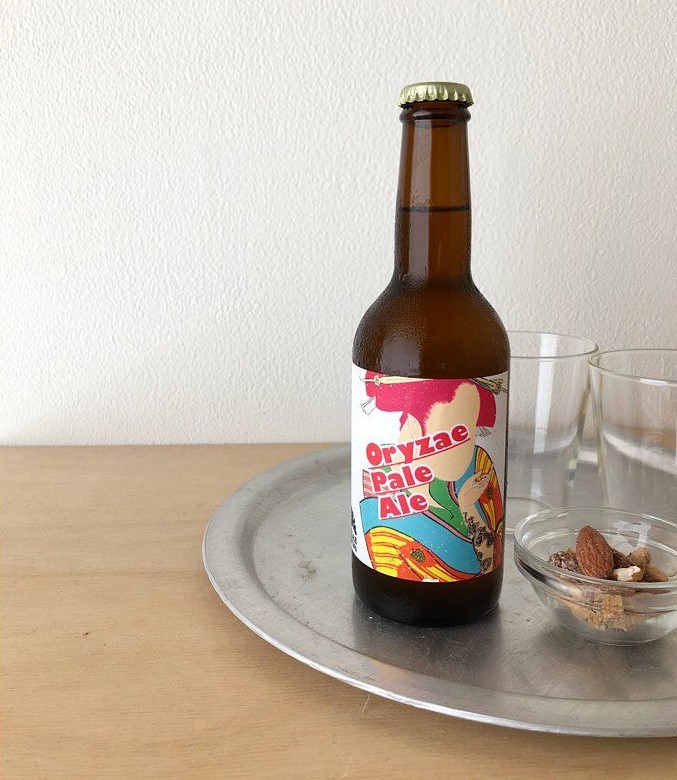 Image credit: @_harapa_
The Oryzae Pale Ale was the first-ever craft beer made with barley koji mould instead of malt, which beers are traditionally made of. Koji mould is normally used to make miso, sake, and soy sauce, but don't worry – the use of koji mould doesn't make this ale taste funky. Instead, it creates a fruity and mellow taste. 
At the 2019 International Beer Cup, the Oryzae Pale Ale outshone breweries from 24 countries and regions and clinched the bronze prize.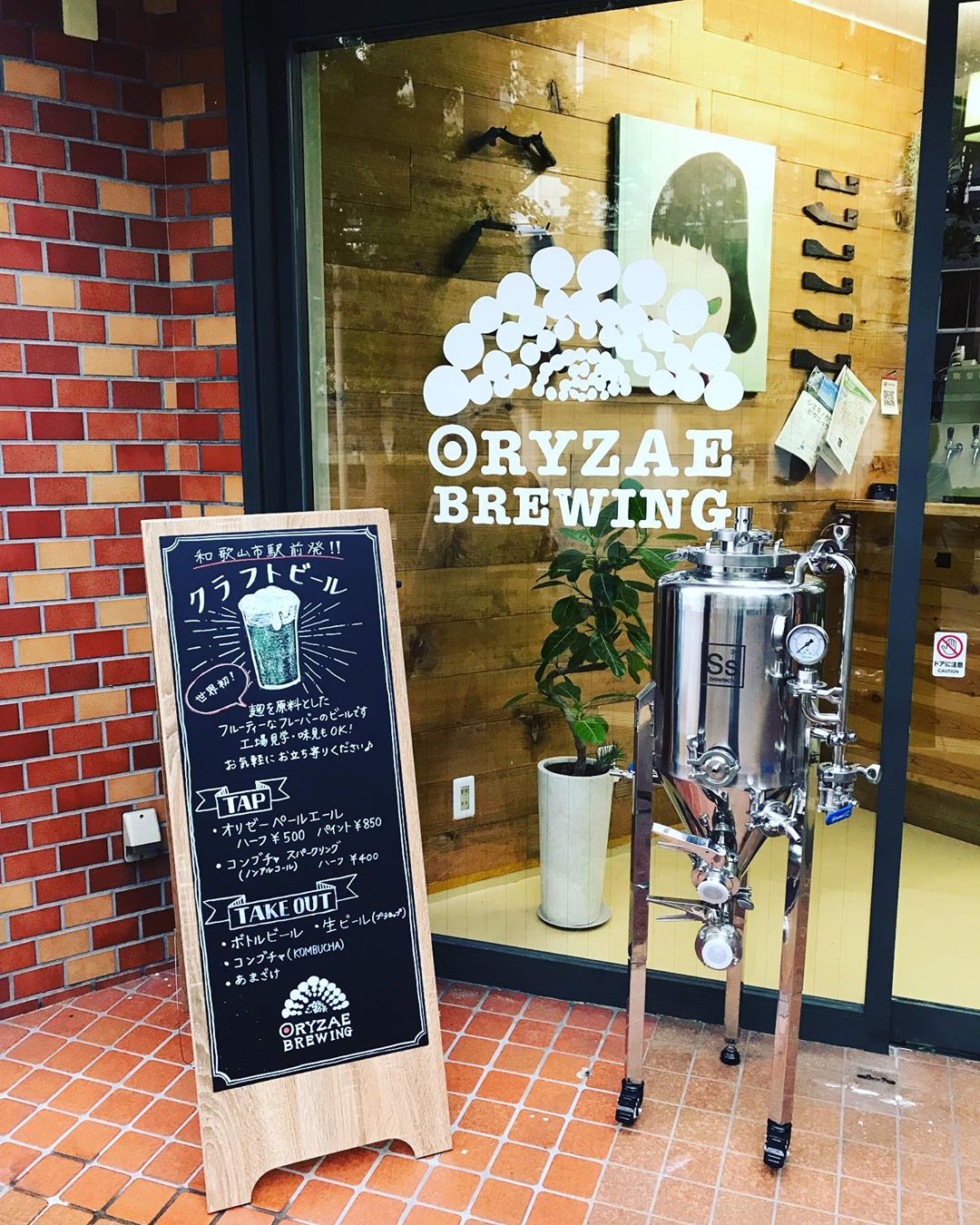 Image credit: @tommmo.s
This ale is produced by Oryzae Brewing, a brewery in the western Japanese prefecture of Wakayama. The owner and head brewer, Nobuyuki Kinoshita, experimented with koji mould to create beers that no one has ever made before. 
Besides the pale ale, they also produce a Japanese white beer and kombucha. The beets are sold to restaurants in Wakayama and Tokyo to pair with traditional Japanese dishes.
---
2. Koshihikari Echigo beer
---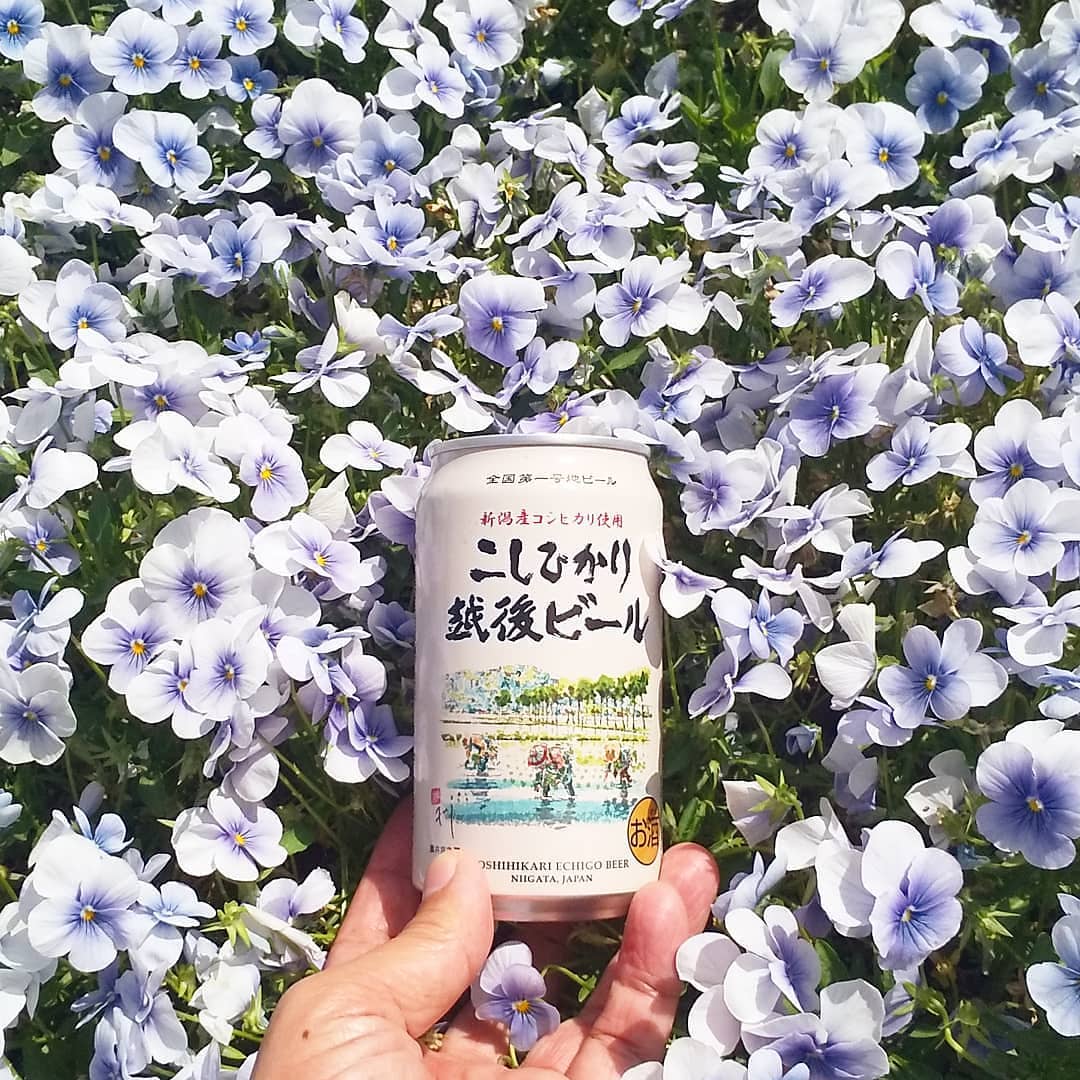 Image adapted from: @oira1985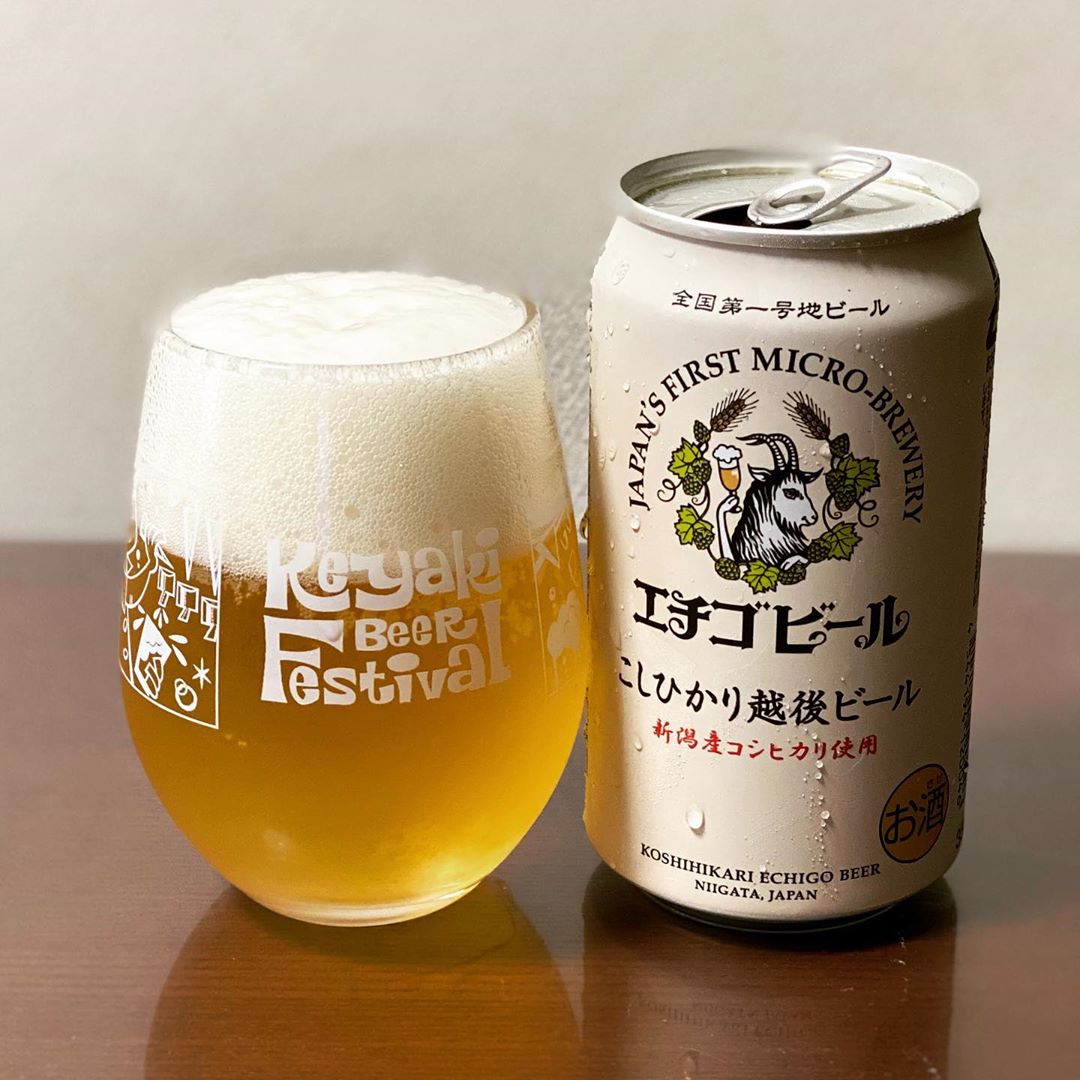 Image credit: @beeeeeerstagram
Born in Niigata, a prefecture that produces the premium Koshihikari rice, Echigo is Japan's first microbrewery. Their flagship product, the Koshihikari Echigo beer, is a rice-style lager with a clean and crisp flavour.
Echigo brewery uses the time-consuming German decoction method to bring out the natural flavours of the rice and European malt. The result is a beer that is light and slightly sweet. Echigo has a long list of stockists in Japan and their products are also available in selected restaurants.
---
3. Minoh Beer stout
---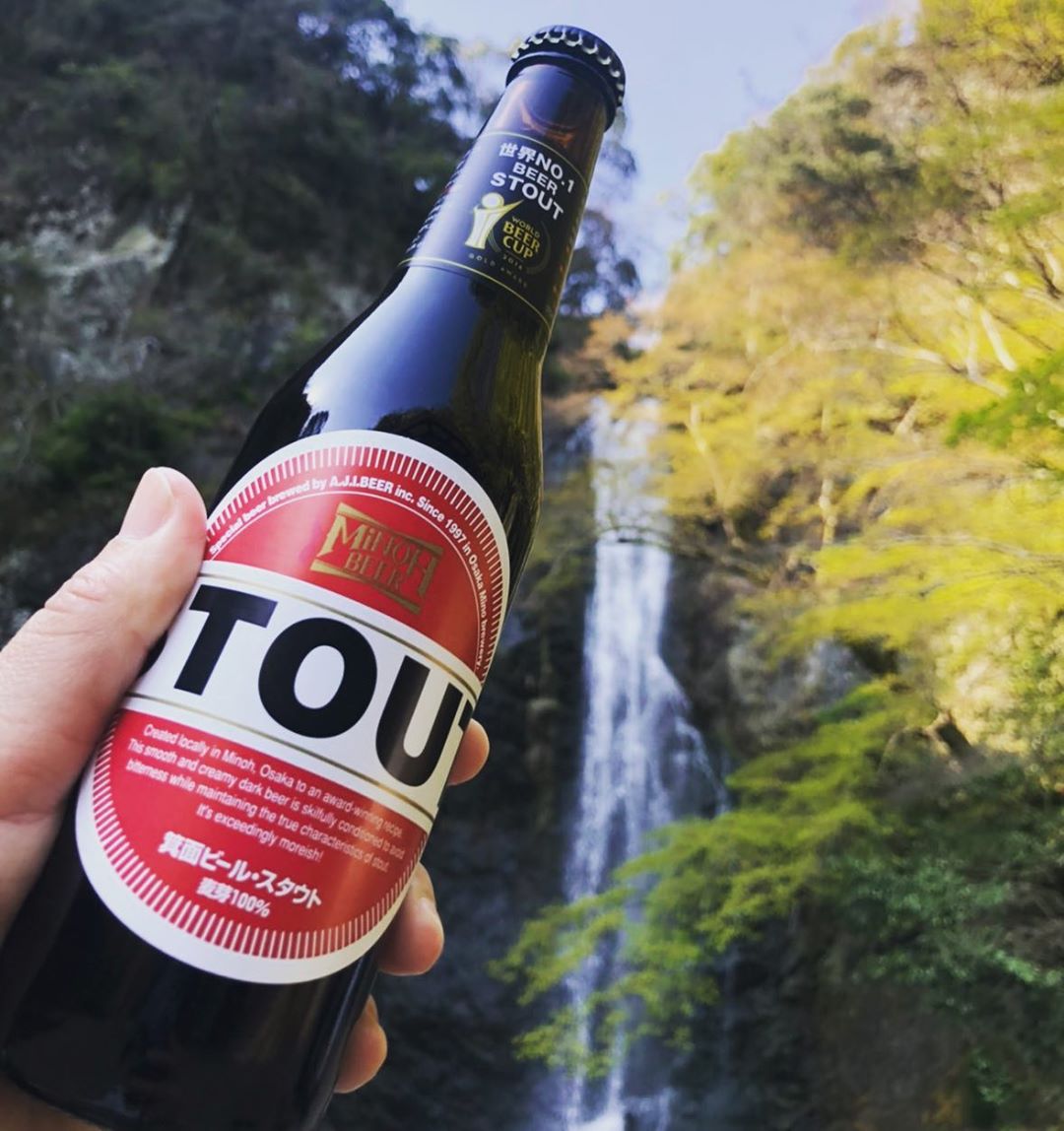 Image credit: @minohbeer
Minoh Beer is a brewery located in a small suburb north of Osaka and managed by the 3 Oshita sisters. Who says craft beer is only a man's game? 
The Minoh Beer stout has a dark chocolate-y colour with notes of chocolate, coffee, and vanilla. It also has a slight burnt edge to it. This stout has earned itself 7 awards across a variety of domestic and international competitions, such as the World Beer Awards and the International Beer Competition.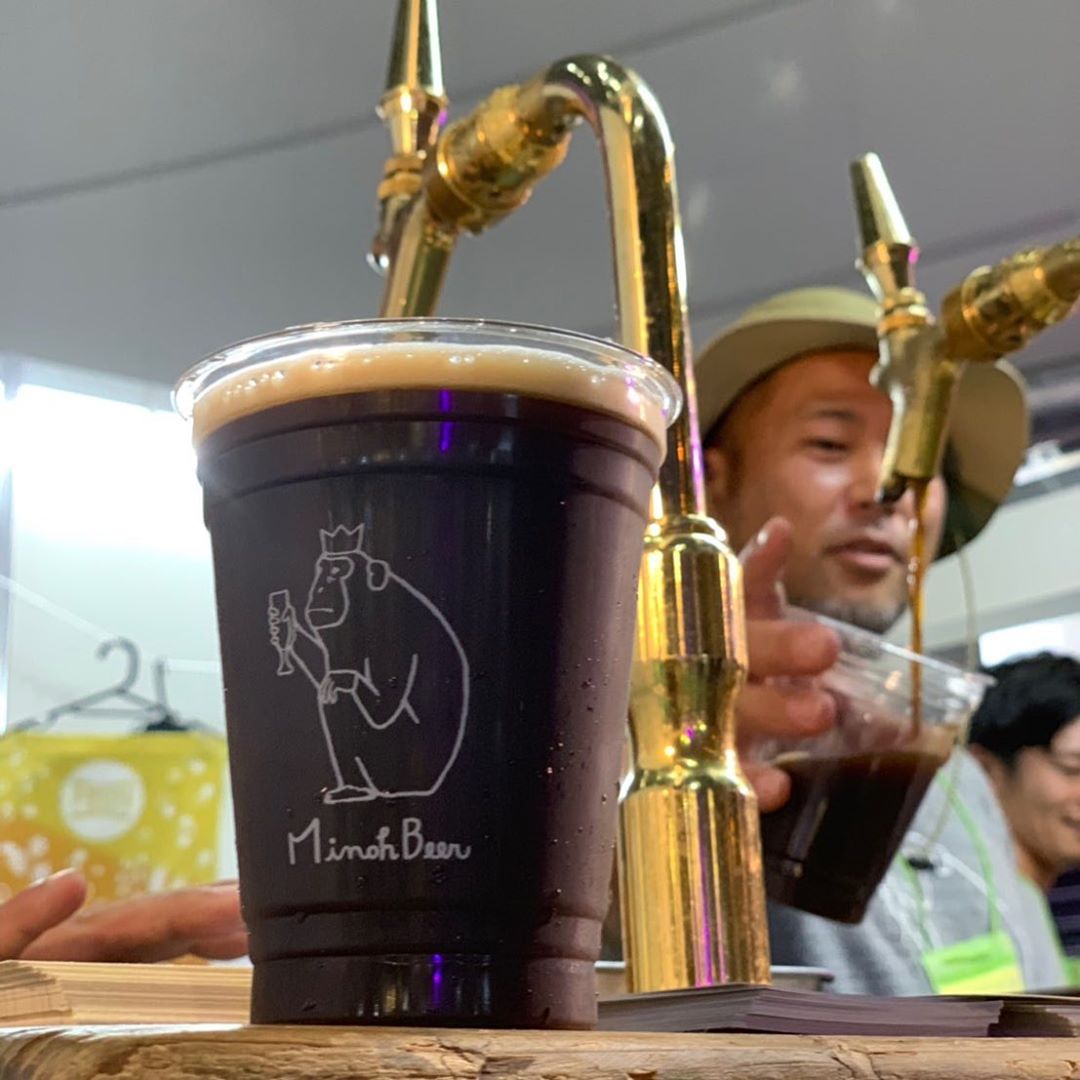 Minoh Beer on tap at a beer festival in 2019
Image credit: @minohbeer
There is no filtering or heating involved in the beer brewing process, which makes the beer fresh. If you ever attend a beer festival in Japan, look out for Minoh Beer as the makers participate in more than 100 festivals and events every year.
---
4. Minoh Beer Yuzu White
---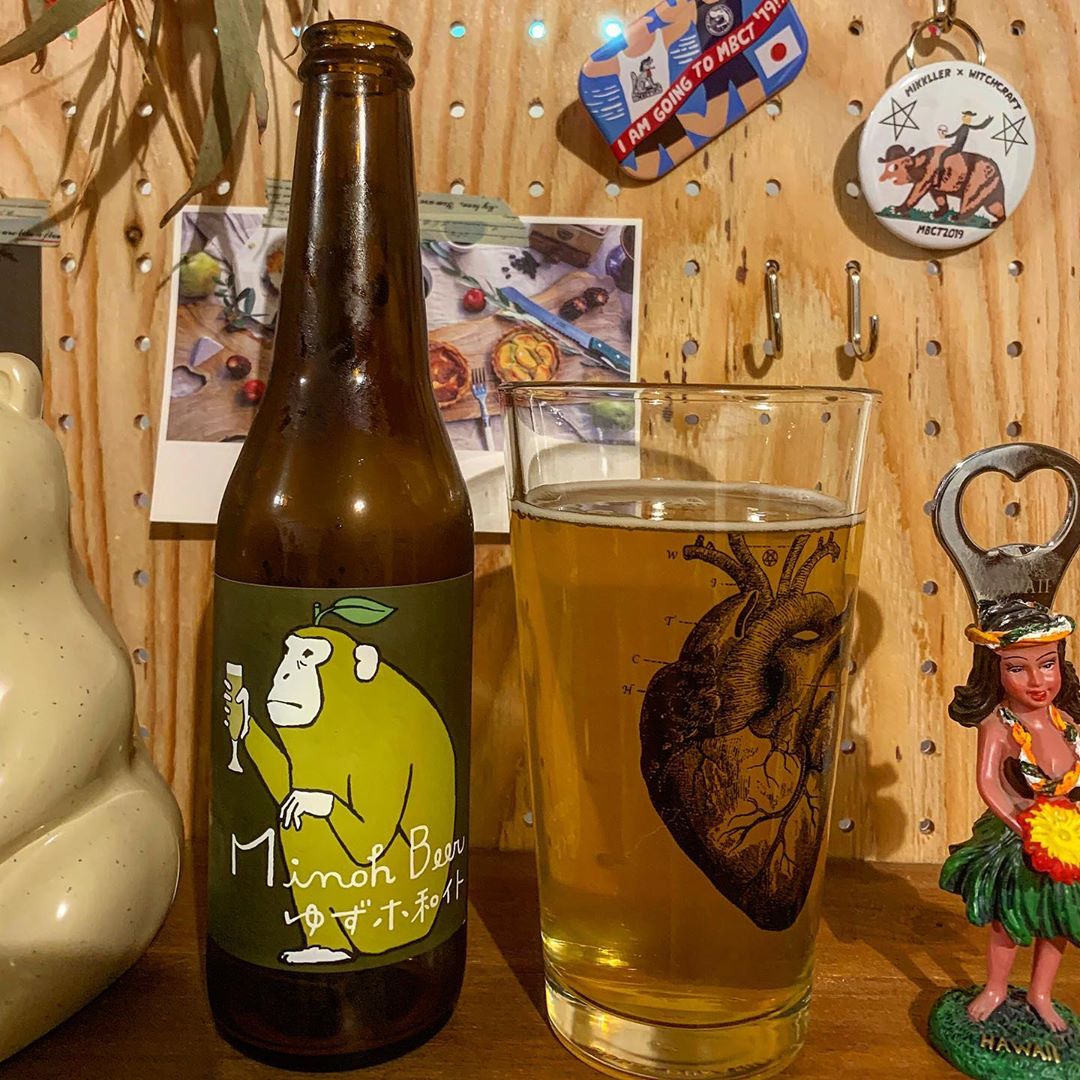 Image credit: @legocruyff
The Minoh Beer Yuzu White is the proudest creation of Kaori Oshita, head brewer of Minoh Beer. Part of Minoh Beer's winter seasonal beer collection, it is a white ale made with yuzu citrus. This ale is crisp, refreshing, and easy to drink for beginners. 
Adding to Minoh Beer's already impressive collection of medals and awards, the Yuzu White was awarded the gold medal at the World Beer Cup 2012 in the fruit wheat beer division.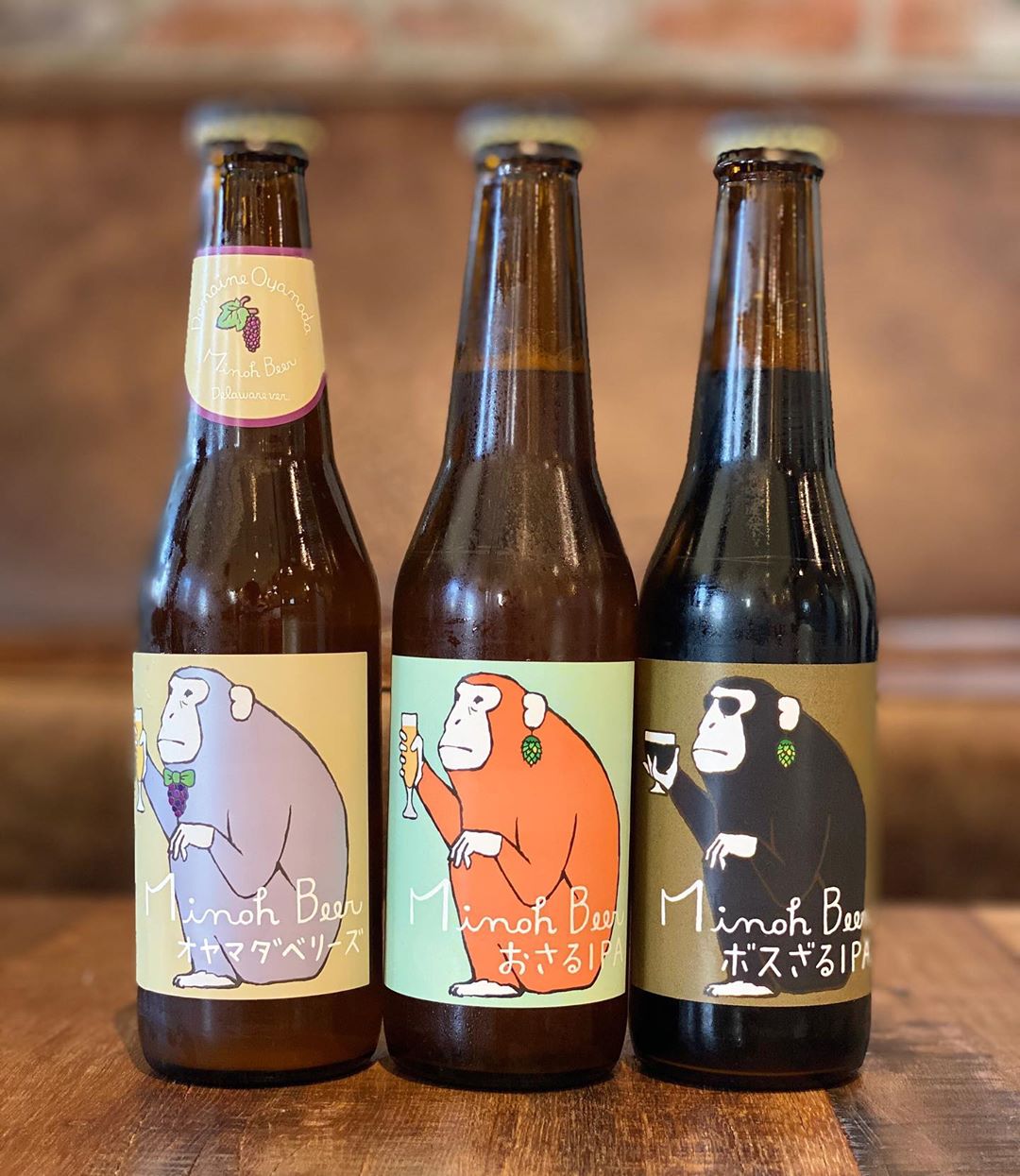 Part of Minoh Beer's seasonal collection
Image credit: @minohbeer
A clear identifiable trait of their beer is the monkey logo. Minoh, a city in north-western Osaka Prefecture, is famous for their monkeys, so it has become an iconic part of the brand's packaging. The labels on their seasonal beers differ according to the colour, ingredients, and name.
---
5. Hakuba Brewing Company Pale Ale
---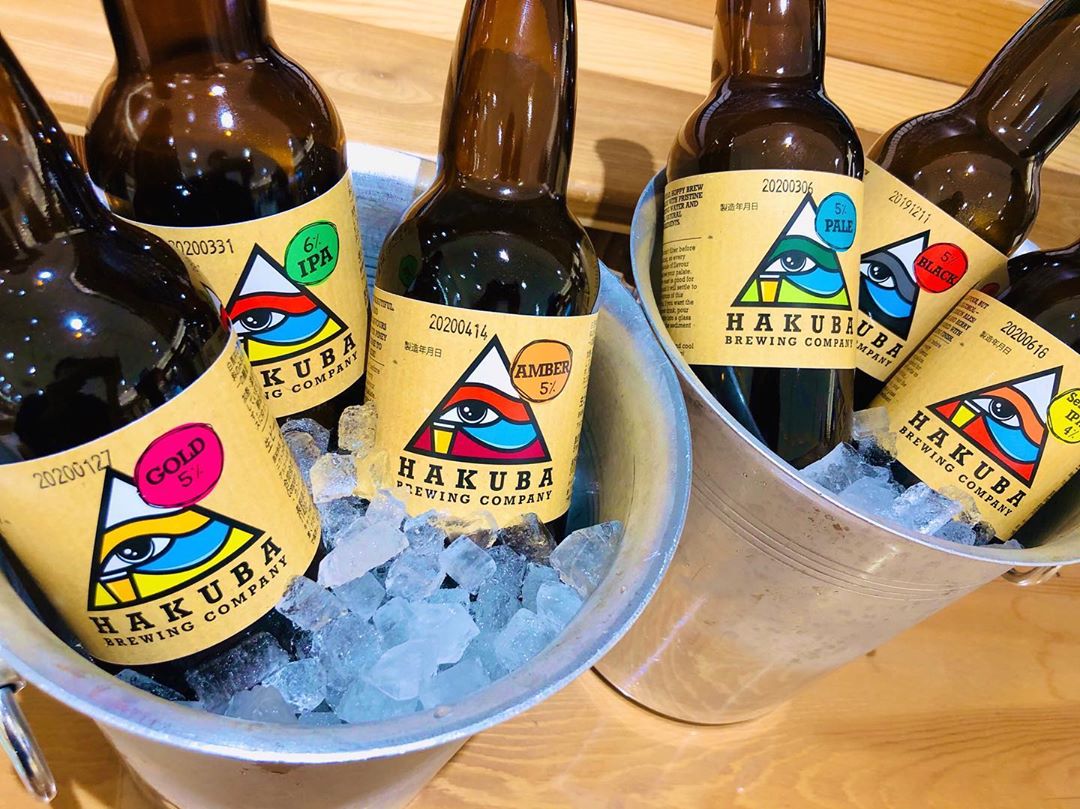 Image credit: @kuraudo_shinshu
Hakuba Brewing Company (HBC) is the only craft beer brewery located in the village of Hakuba, Nagano. The founder, Dan Cockburn, established HBC after moving to Hakuba permanently 9 years ago. The brewery makes their beers with mountain water from the snow in the high alps above Hakuba village.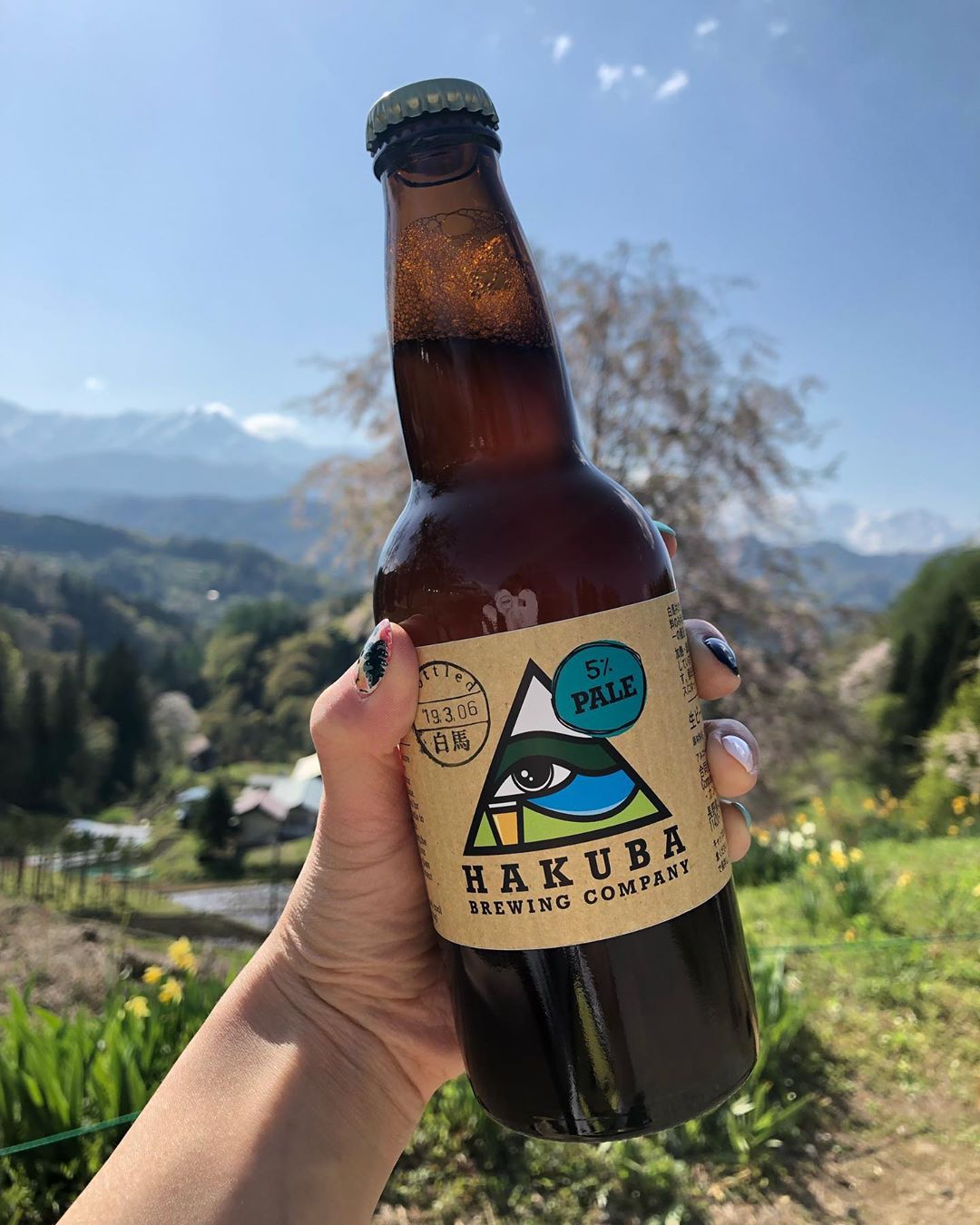 Image credit: @riina_tanaka
Their flagship beer, the HBC Pale Ale, has an aroma of flowers, citrus fruits, and Hakuba wheat. It is a well-bodied and easy-to-drink brew that is popular among the local crowd. 
Currently, they don't have their own taproom, but their brews are available in selected restaurants and bars in Hakuba.
---
6. Yo-Ho Brewing Yona Yona Ale
---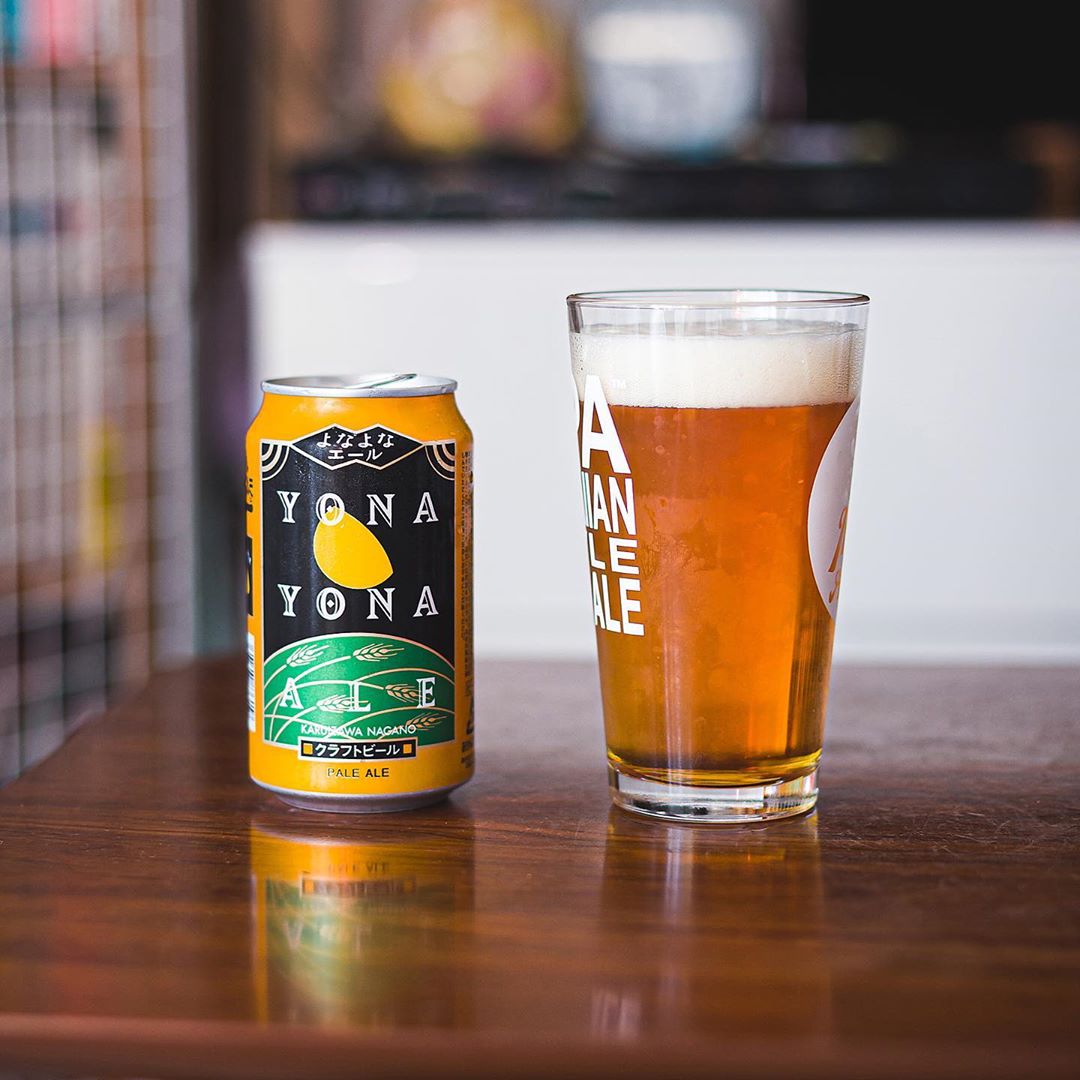 Image credit: @honjitsu_no_beer
The Yona Yona Ale is an American pale ale that has the right balance of bitterness and sweetness. It is sold as the beer that you can drink every night, hence the name "yona yona", which means "every night" in Japanese. This beer is tangier and richer than most Japanese pale ales.
Yo-Ho Brewing, which produces the Yona Yona Ale, was founded in 1996 in Nagano, Japan. Yona Yona Ale has become one of the most popular craft beers in Japan, and their following continues to grow. Best enjoyed when poured out into a glass, the Yona Yona Ale and other Yo-Ho Brewing products are available at taprooms across the country.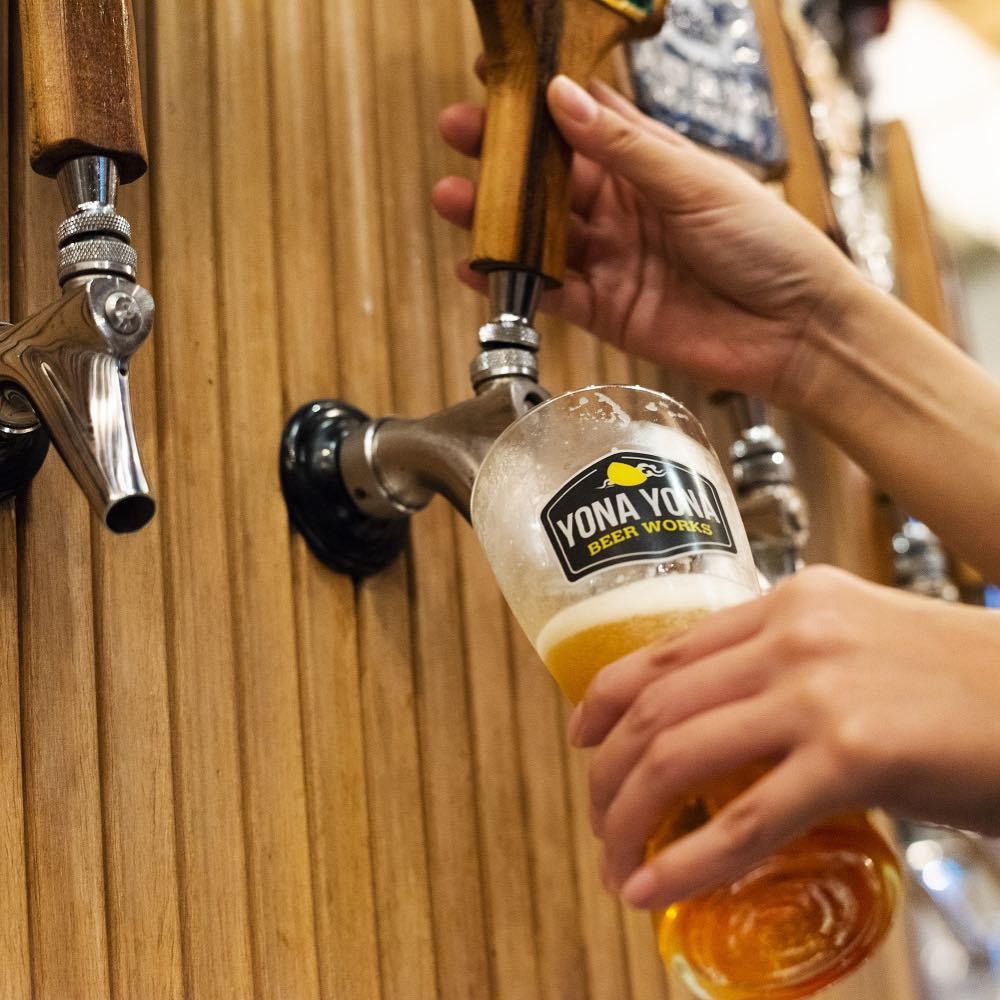 Image credit: @yona_yona_beer_works
---
7. Yo-Ho Brewing SORRY Umami IPA
---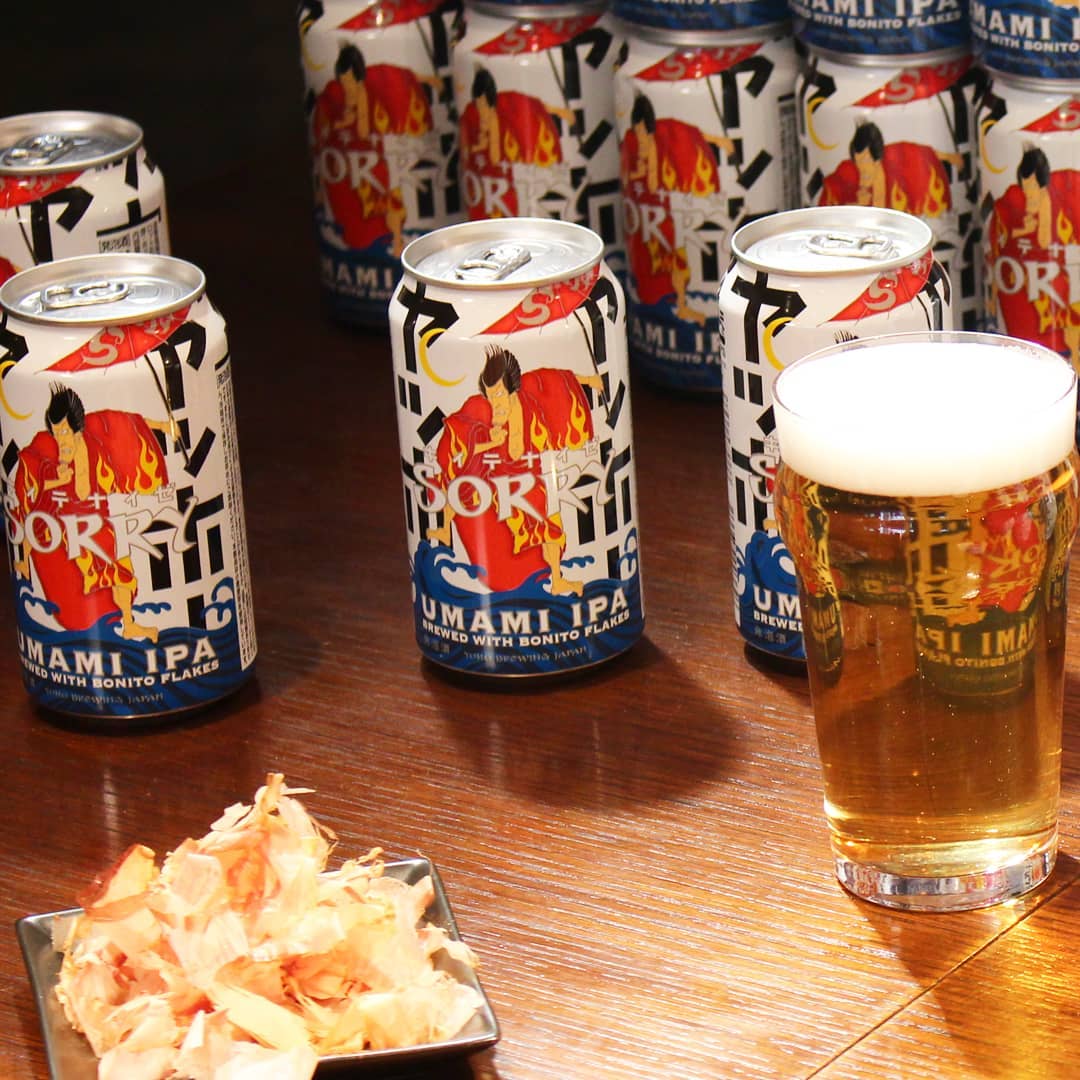 Image credit: @yonayona.ale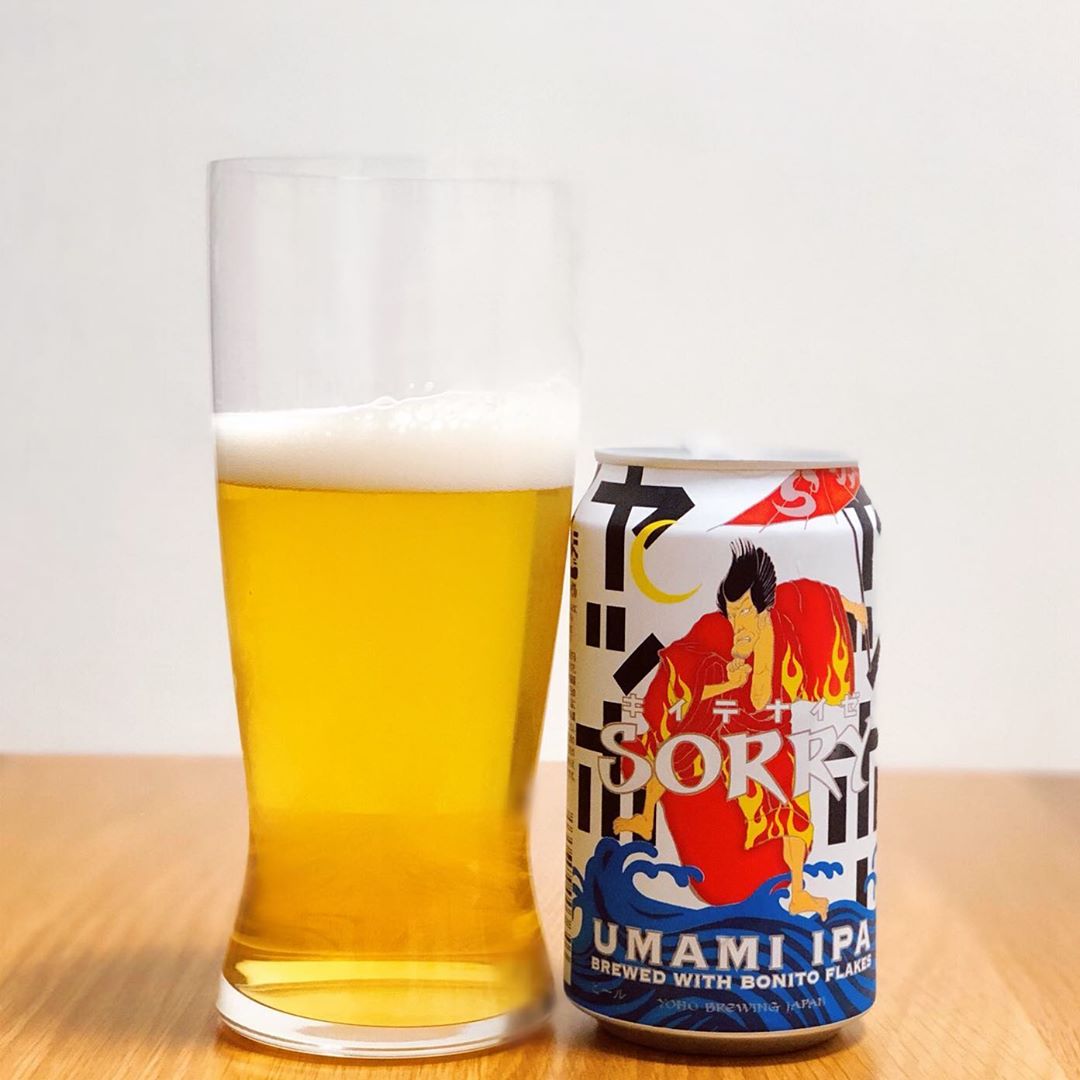 Image credit: @kou9417
"I'm Sorry! I Didn't Ask You What You Like" is what brewers of Yo-Ho Brewing would tell those who don't like this booze. This is a beer born out of brewers' desires to create a beer that they themselves would enjoy, even if it might not sit well with the market.
The main ingredient of this brew is bonito flakes. The bonito flakes impart an umami flavour that gives the beer a surprisingly refreshing and fruity taste. It is dry and drinkable, and it doesn't taste like fish.
---
8. Hitachino Nest Japanese Classic Ale
---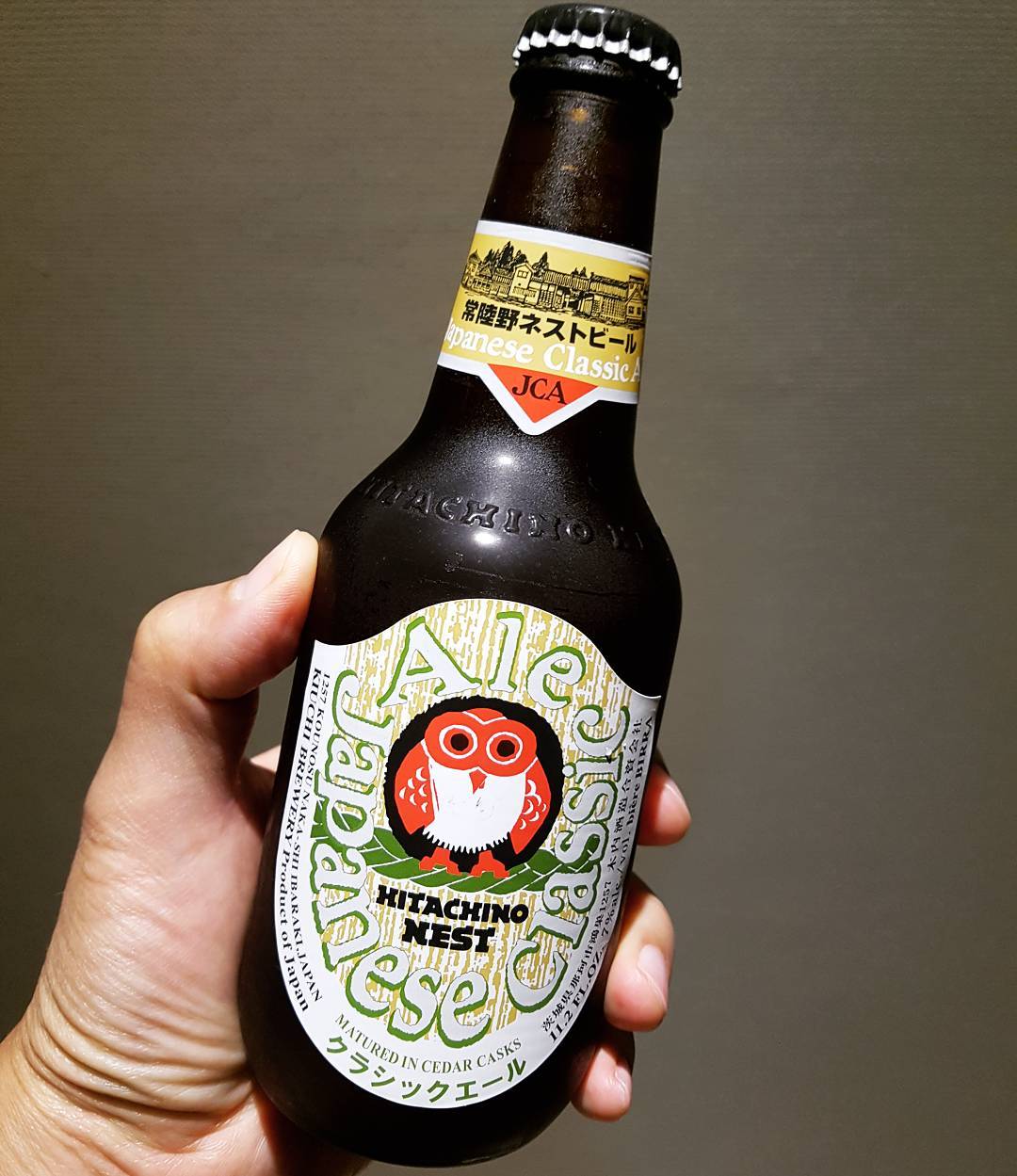 Image credit: @robertjchoi
The Hitachino Nest Beers are favourites among beer connoisseurs in Japan and worldwide. It is produced by Kiuchi Brewery, a long-standing brewery in Ibaraki Prefecture. Kiuchi started as a sake brewery but they now produce beer that is shipped to countries such as the UK, Singapore, Hong Kong, and the US.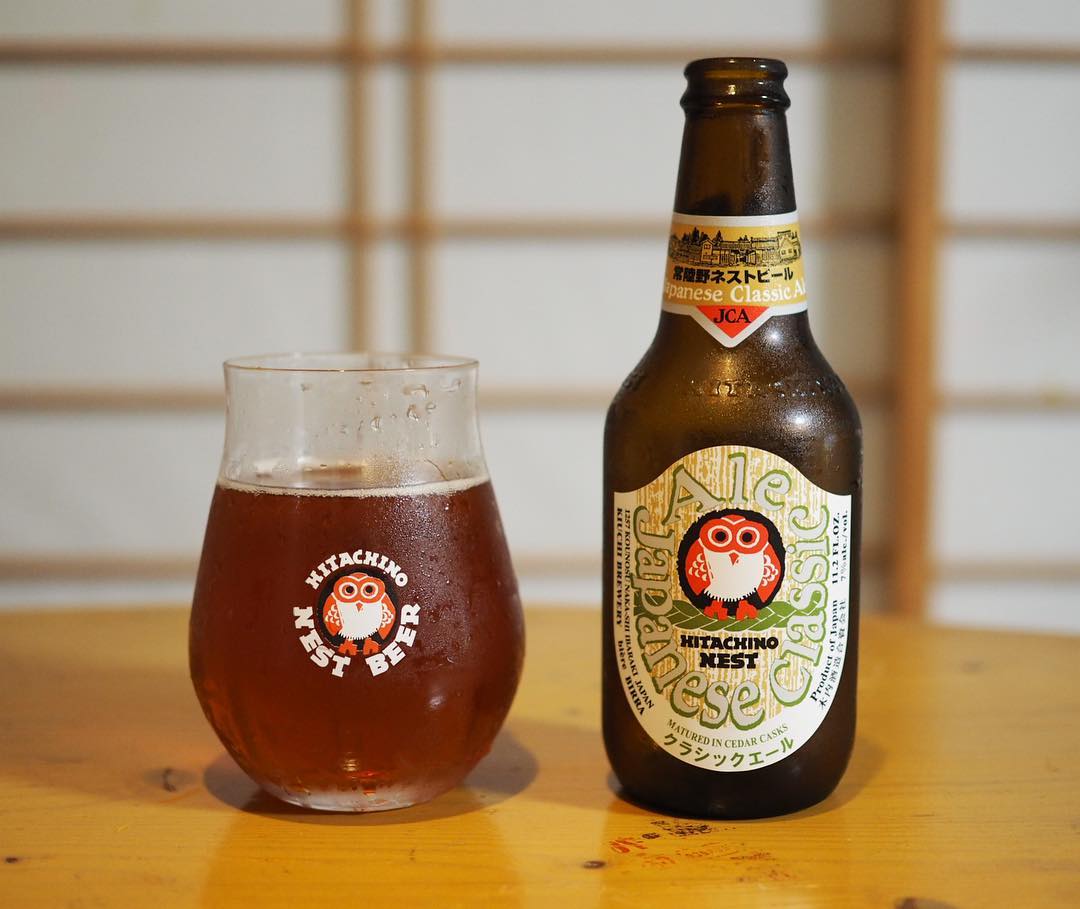 Image credit: @so_chan1
Their Japanese Classic Ale is matured in cedar barrels, which are commonly used when brewing traditional Japanese sake. The ale has a deep orange colour and a sweet toasted malt flavour.
---
9. Hitachino Nest amber ale
---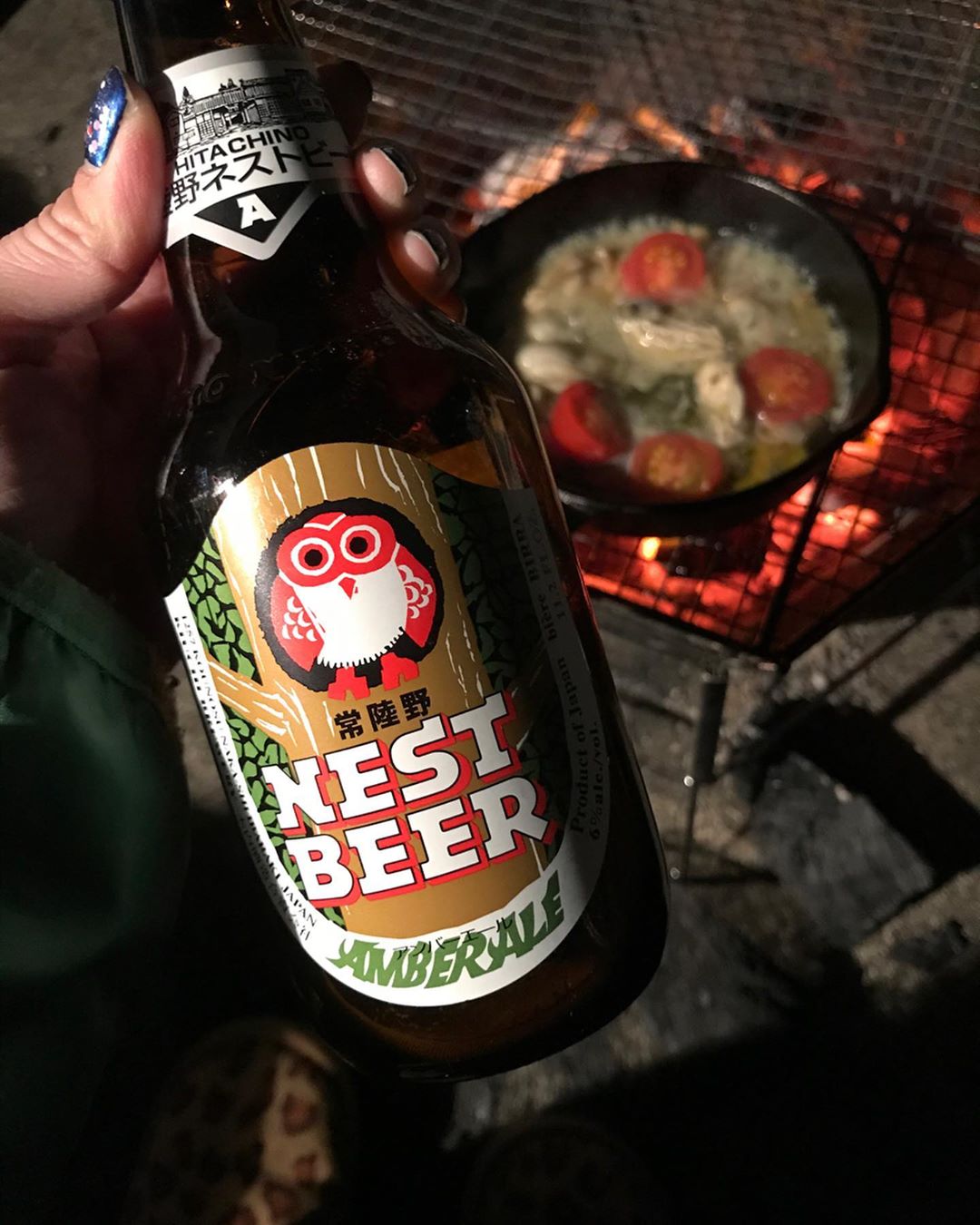 Image credit: @84_k_b
This Amber Ale, also produced by Kiuchi brewery, pours a medium-brown, chocolatey colour. It has a round and full-bodied mouthfeel, with the taste of raisins and figs.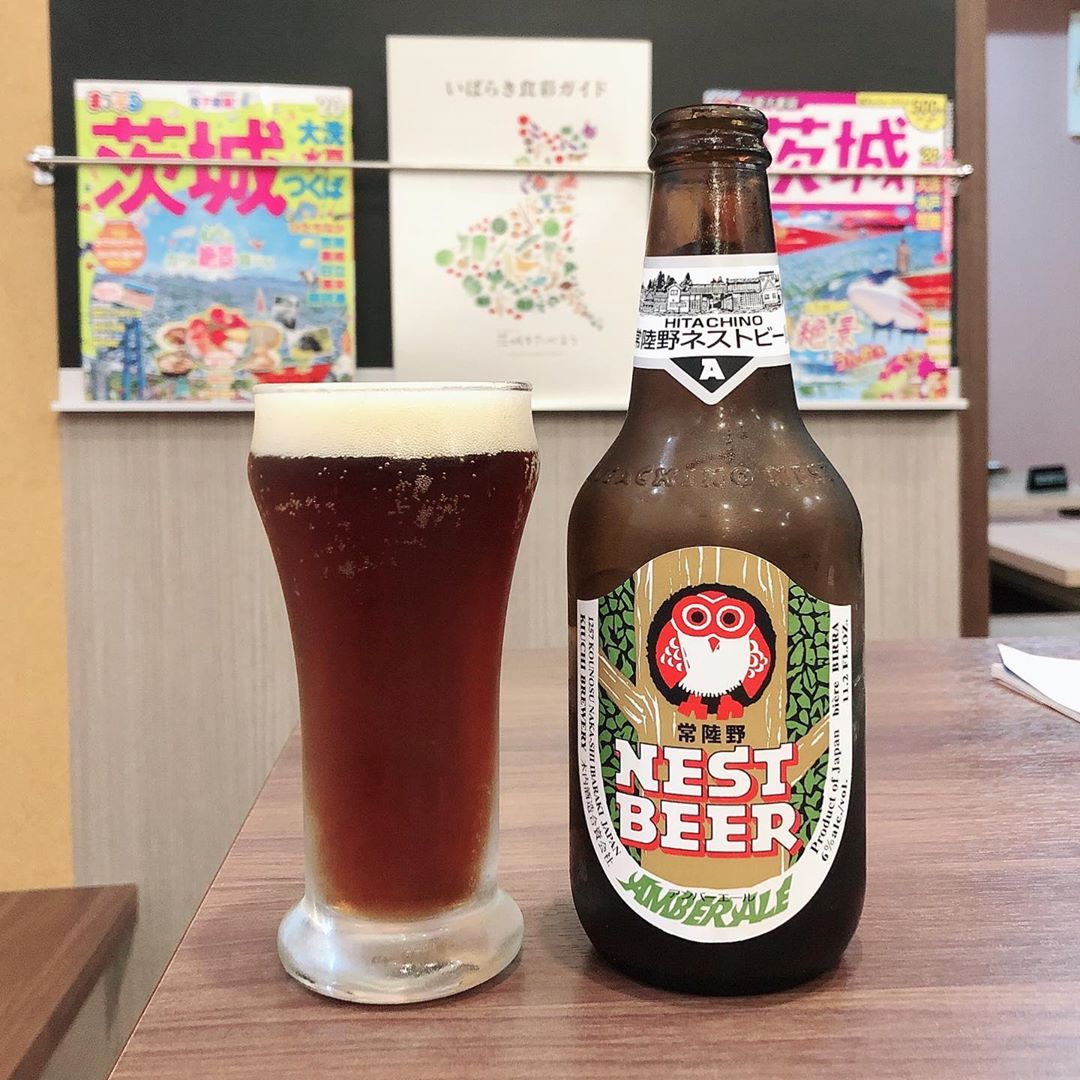 Image credit: @bonbeerstagram
This ale clinched the gold medal in the dark ale category at the International Beer Summit (Japan) – the 1st international beer competition in Japan – in the 1st year of Kiuchi's beer brewing journey.
---
10. Shiga Kogen Indian Pale Ale (IPA)
---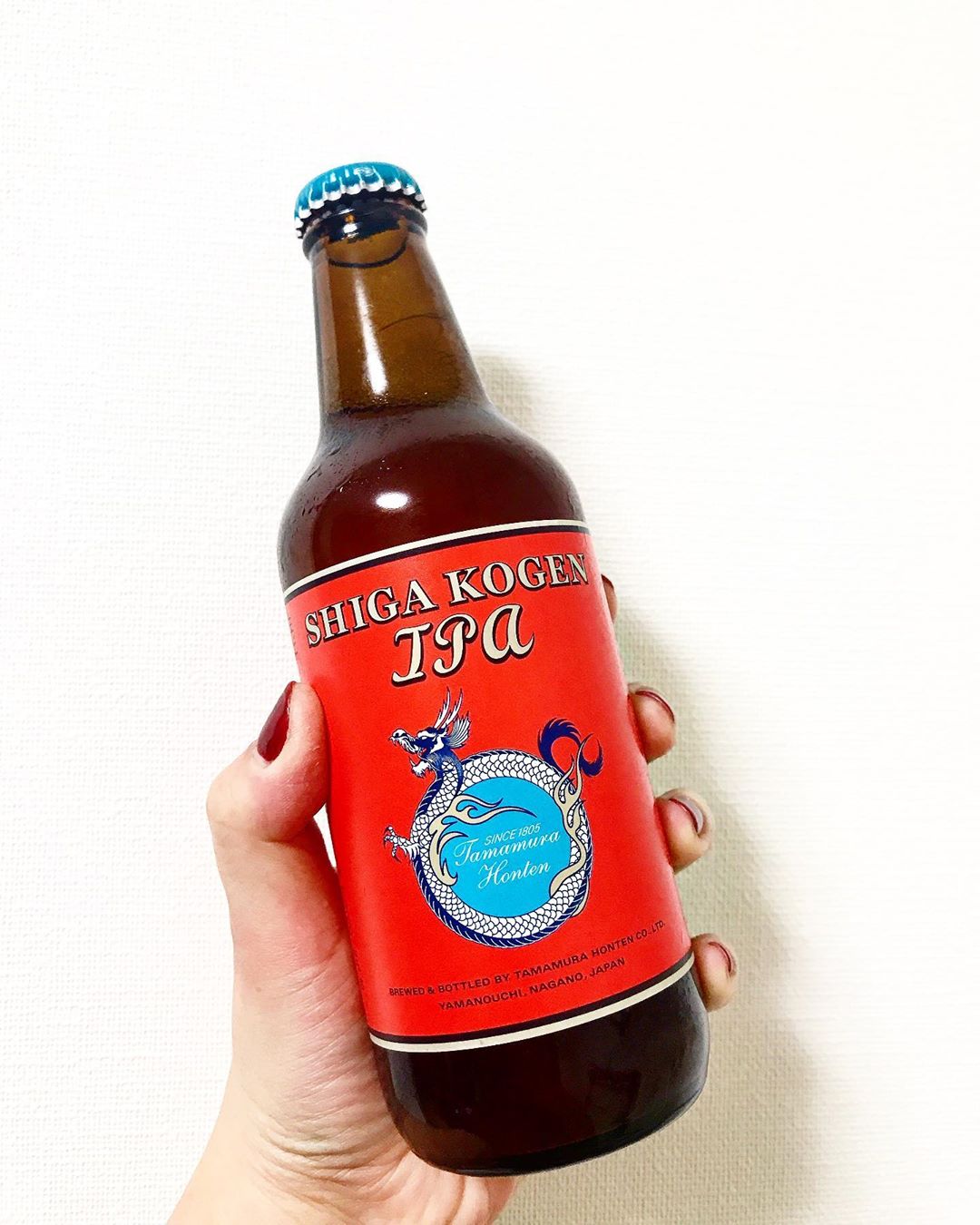 Image credit: @xhanax1024
The Shiga Kogen IPA is produced by Tamamura Honten, a sake brewery at the base of Shiga Kogen, a large ski resort. It has been in operation since 1805 and began brewing the Shiga Kogen beer in 2004.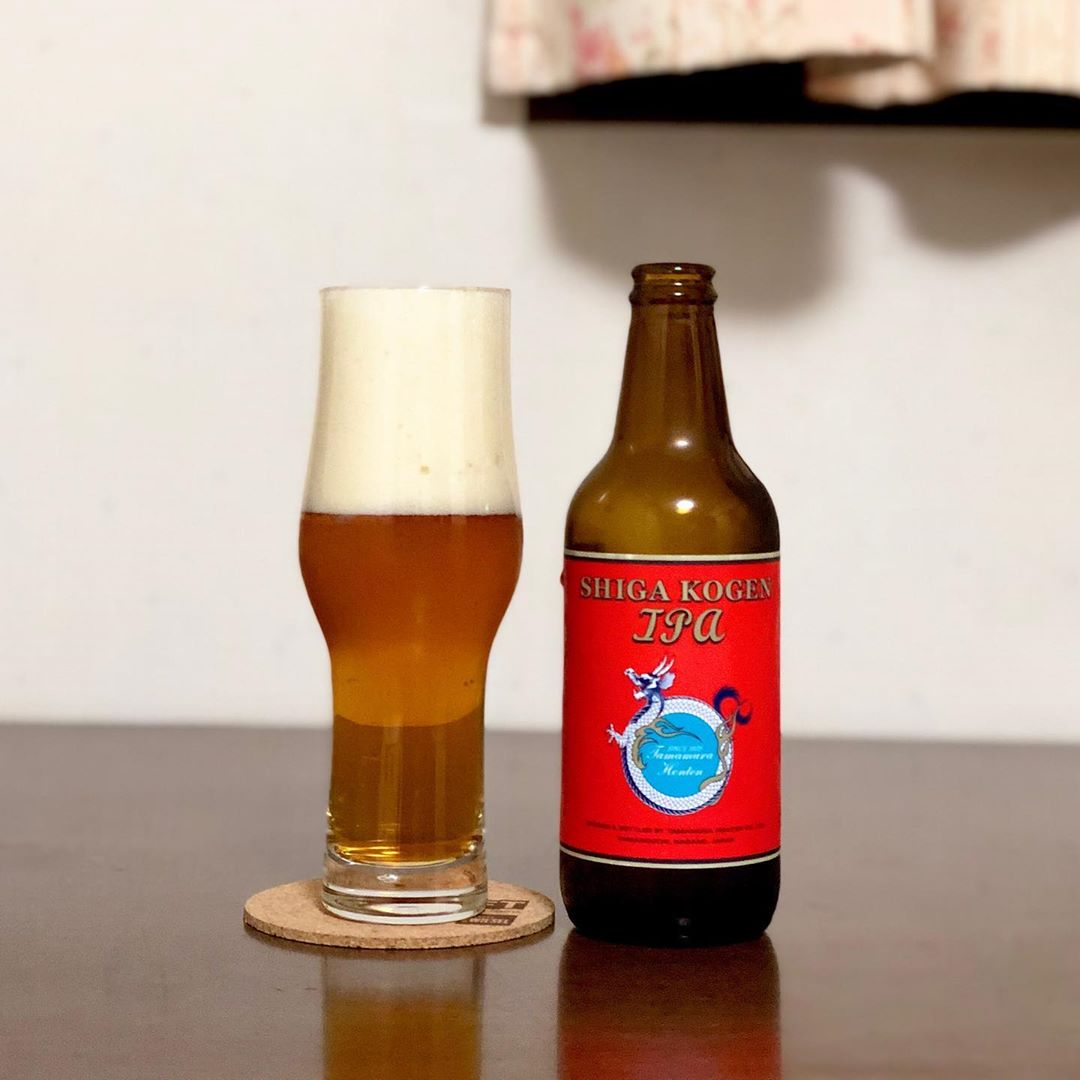 Image adapted from: @s4_bsta
The IPA, also known as the Shiga Kogen beer, is the brewery's flagship beer. It pours a darker colour than other lagers and is a balanced brew with hints of sweetness and bitterness. The brewery produces their own ingredients such as hops, sake rice, barley, wheat, buckwheat, and blueberries to brew their beers.
---
11. Sankt Gallen Shonan Gold Beer
---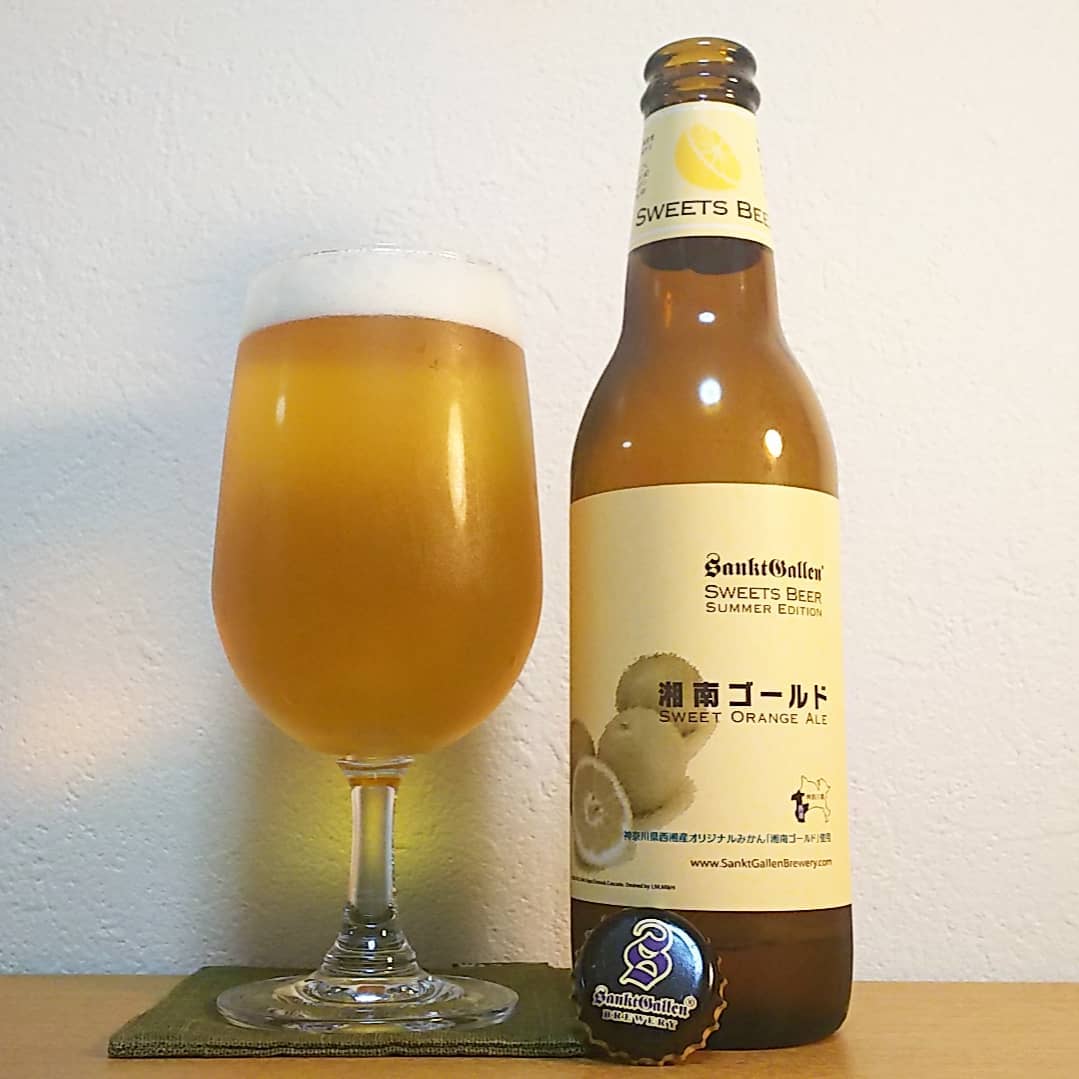 Image adapted from: @kero4_beer
The Shonan Gold Beer is produced by Sankt Gallen in Kanagawa – Sankt Gallen is said to be the founder of Japanese craft beers. The Shonan Gold Beer is a fruit wheat ale made from Kanagawa's oranges, which combine the citrusy tastes of both the Japanese mikan and yuzu.
The gentle orange aroma hits you immediately when you pour the beer into a glass. It is not too sweet, but bears a sharp tanginess and bitterness from the citrus. 
Sankt Gallen nails fruit ales as they experiment extensively and consistently produce special ales using fruits such as pineapple, mango, peach, pear, and even durian.
---
12. Sankt Gallen Imperial Chocolate Stout
---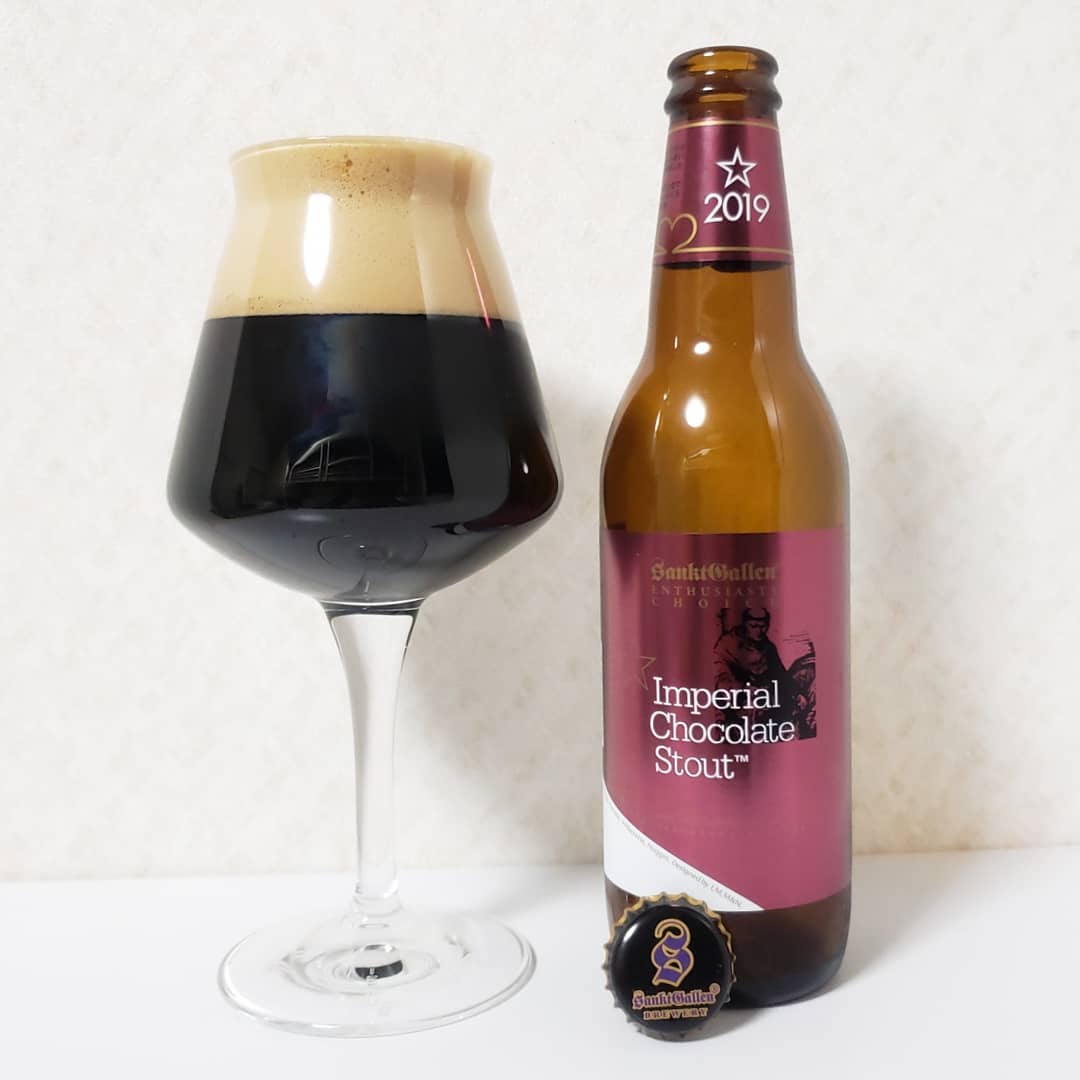 Image credit: @matsu_natsuko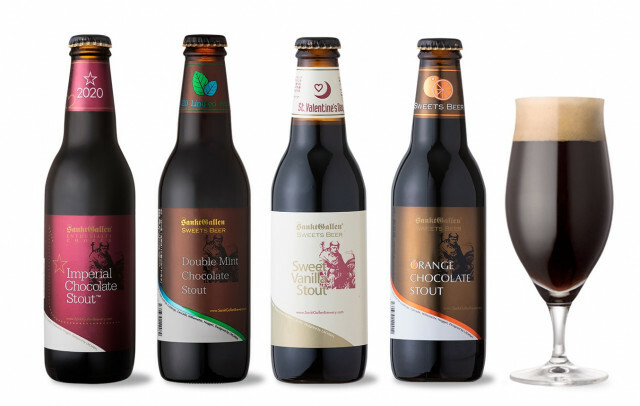 Image credit: @urepia
Sankt Gallen's Imperial Chocolate Stout is an award-winning stout that is produced yearly for Valentine's Day. Chocolate malt barley is one of the bases of this stout, and no chocolate is used in the stout. This Imperial Chocolate Stout is accompanied by 3 other flavours – Orange Chocolate, Sweet Vanilla, and Double Mint Chocolate. 
---
13. Baird Brewing Wabi-Sabi Japan Pale Ale
---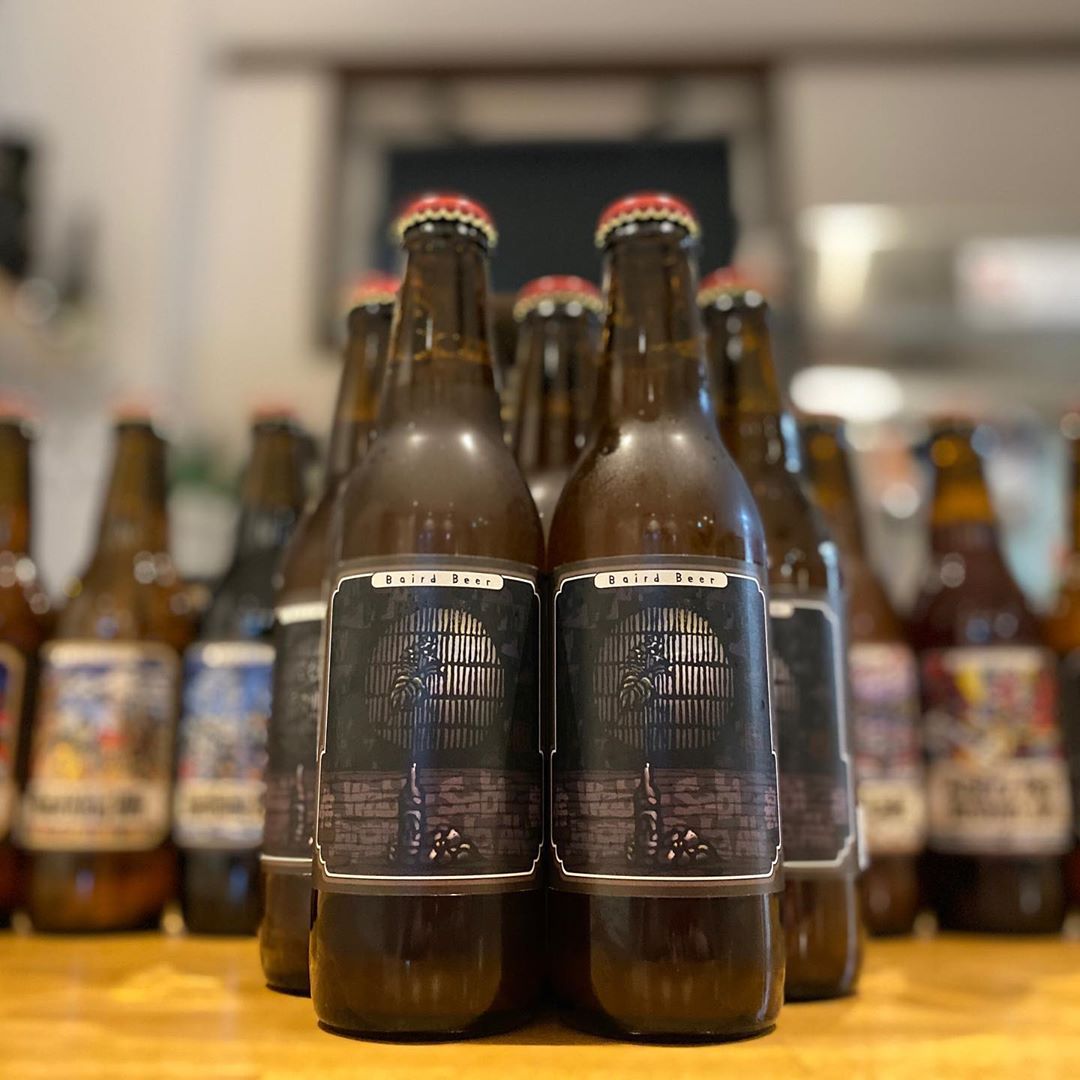 Image credit: @standingbarspark
Baird Brewing is a joint partnership founded in 2000 in Numazu, Japan, by the husband-and-wife duo Bryan and Sayuri Baird. Their brews are crafted in small batches with care, passion, and reverence for tradition. Many of their beers are hopped during conditioning, in a traditional practice called "dry hopping".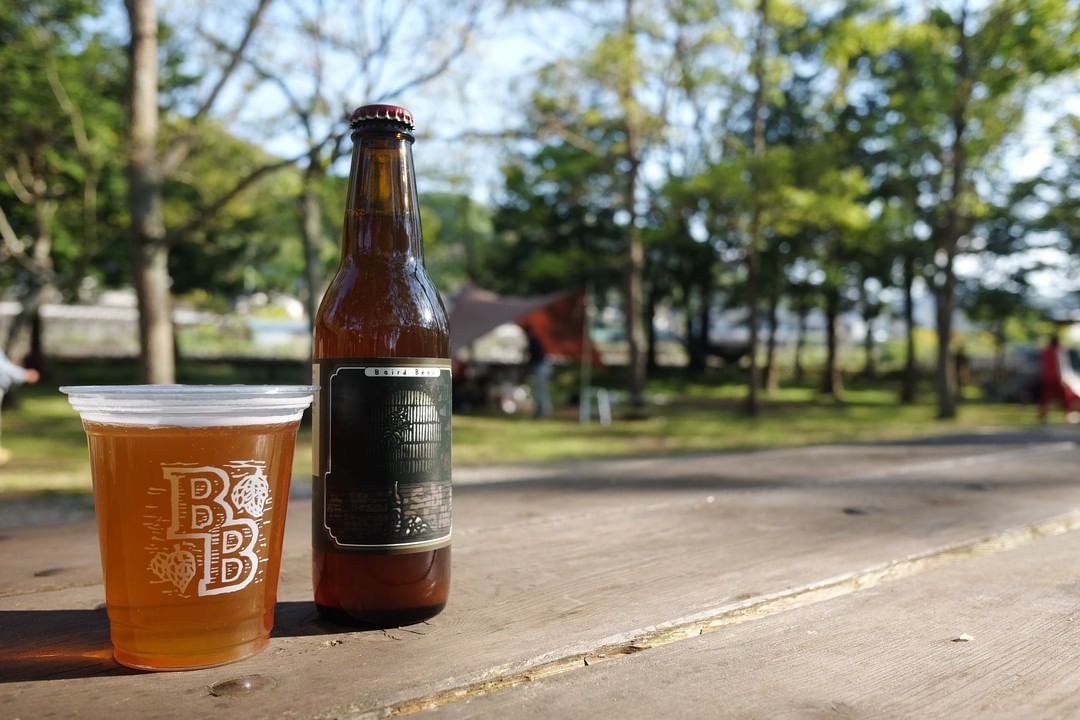 Image credit: @bbbasestationkansai
The Wabi-Sabi Japan Pale Ale is a uniquely Japanese blend of pale ale and Indian pale ale. Its ingredients include wasabi and green tea, but it is light and refreshing with an unusual layered taste.
Baird Brewing celebrates their 21st anniversary this year. The founding duo struggled to make ends meet in the first couple of years but now boast 11 taprooms, including one in Los Angeles.
---
Japanese craft beers from microbreweries
---
Microbreweries producing craft beers are on a much smaller scale than large breweries producing commercial beer. Their small scale allows them to experiment with rarer and unique varieties of ingredients. 
The owners of these breweries are passionate about their craft and put in large amounts of effort to perfect their brews. Give these Japanese craft beers a try and you'll find that they have so much to offer.
Check out these articles for more:
---
Cover image adapted from (left to right): Oryzae Brewing, @oira1985, and @so_chan1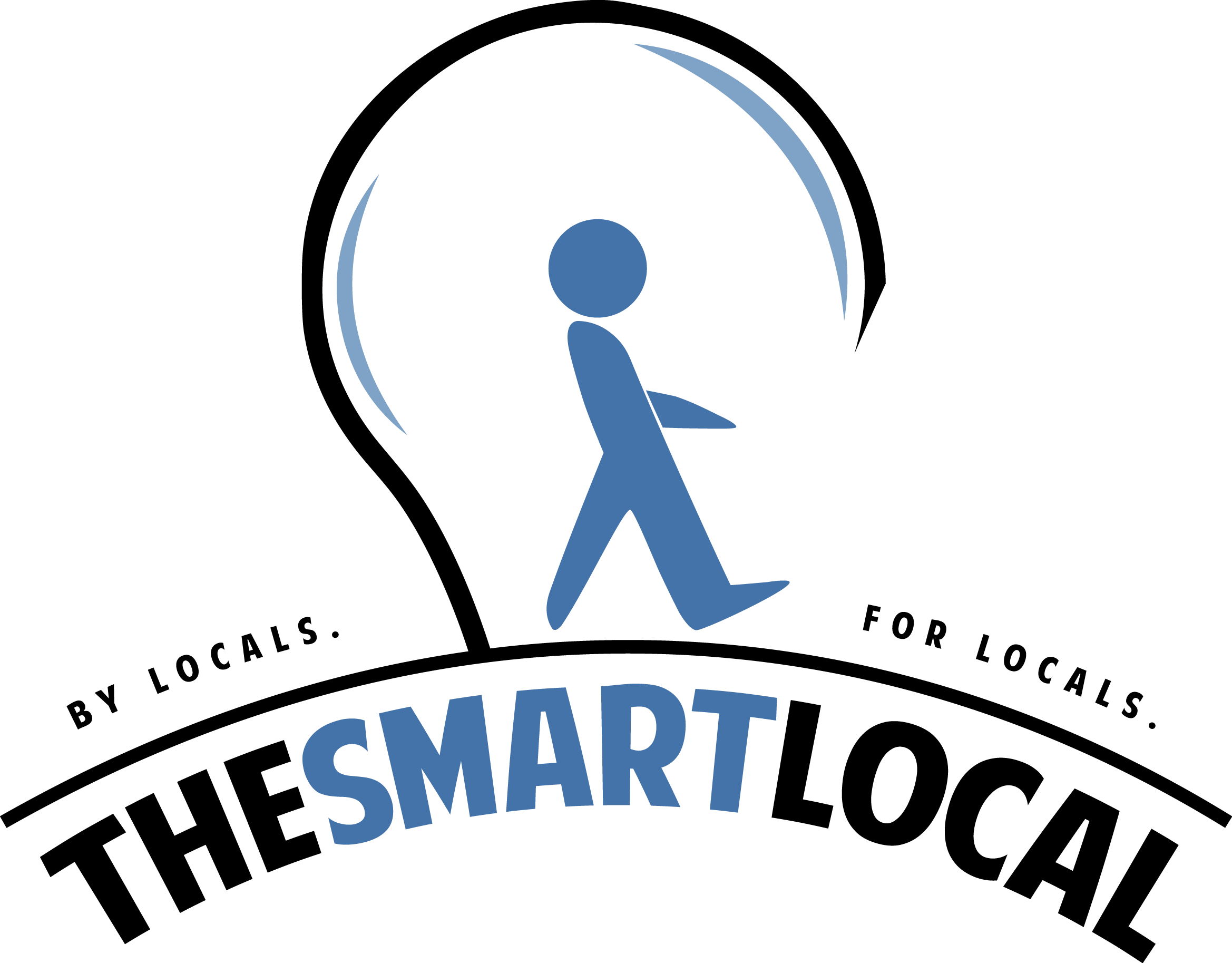 Drop us your email so you won't miss the latest news.