Cycling in Japan
---
Riding the shinkansen may be at the top on the list for most travellers, but there is no better way to go deep into the crevices of the landscapes and mountains of Japan than on two wheels. Traffic regulations, pre-trip planning, and the best destinations – here's all you need to know about cycling in Japan before you embark on a journey to pedal your way through the country.
---
Road rules to know
---
1. Cyclist have to ride on the road
---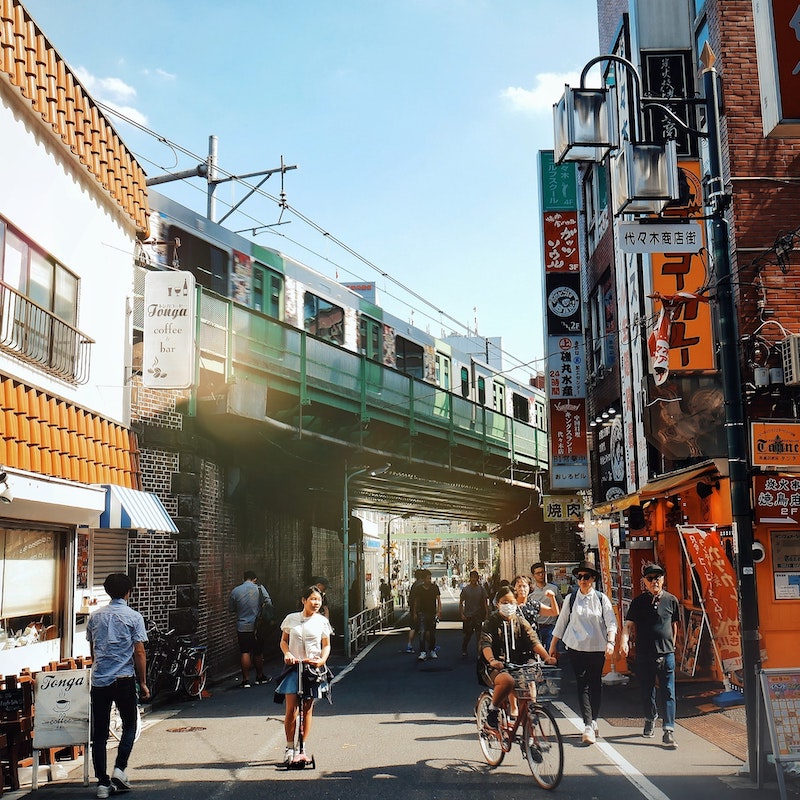 Image credit: Mario Effendy
Stay in your lane, literally – under the Road Traffic Act in Japan, bicycles are considered light vehicles. Legally speaking, the sidewalks are pretty much off-limits to cyclists as they are supposed to stay on the roads.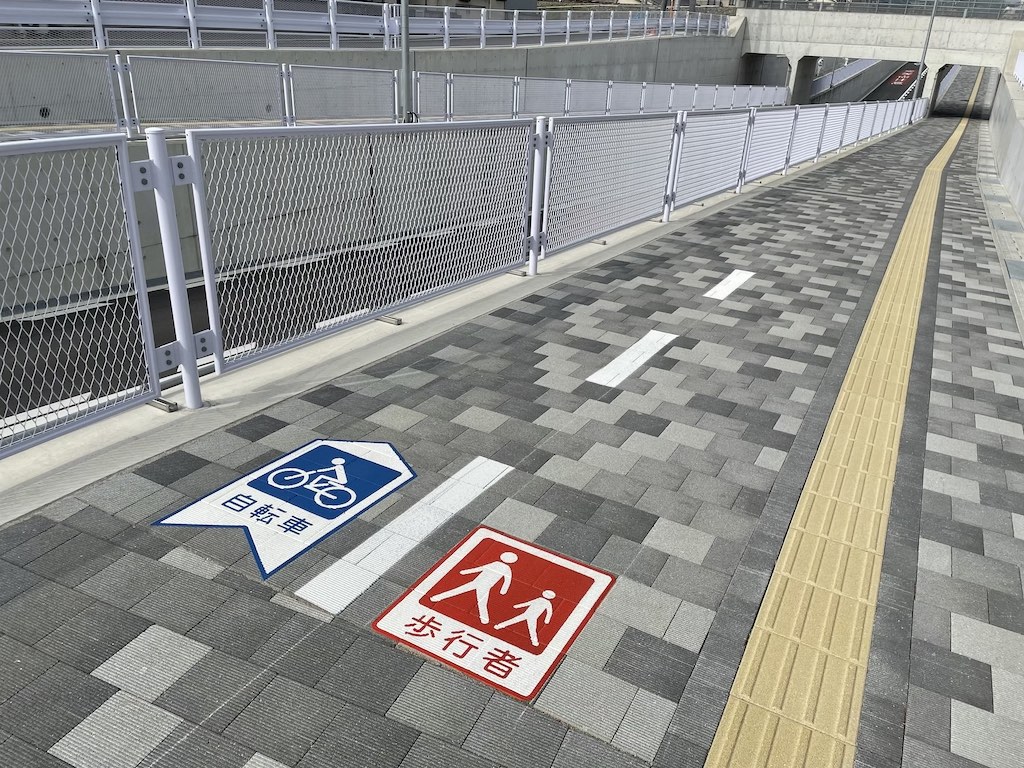 Designated bicycle lanes in Mihara City, Hiroshima
Image credit: Xiu Ting Wong
However, there are some exceptions. If there are designated cycling lanes, the cyclist is under 13 years old or over 70 years old, and traffic conditions on the road are considered too dangerous, bikes can use the pedestrian walkway. 
When on the road, always keep to the left side and never go against the flow of traffic. 
---
2. Having lights on at night
---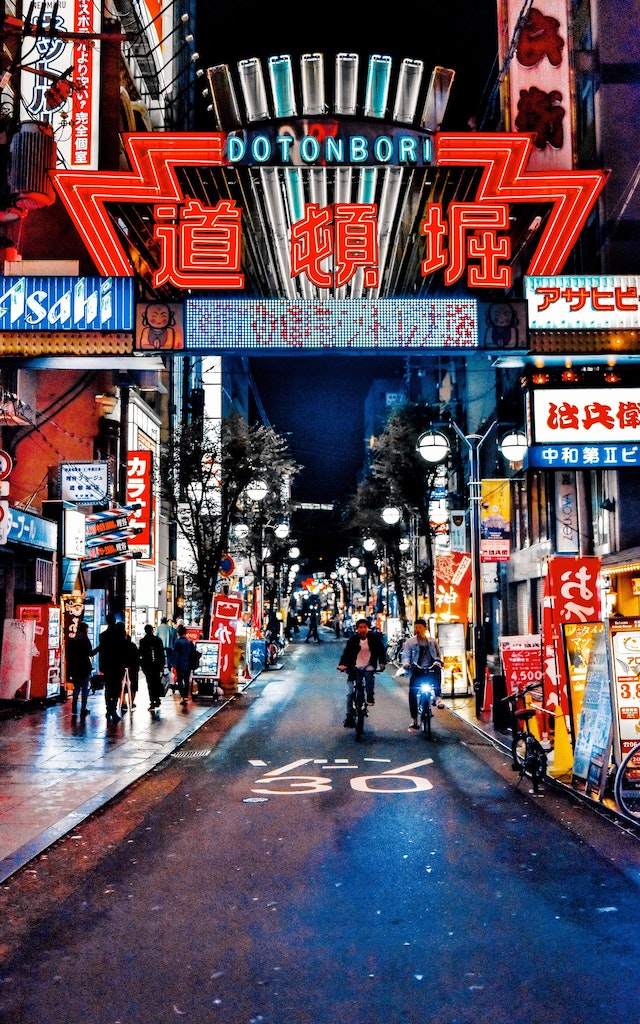 Image credit: Haugenzhays Zhang
When cycling on the road at night, the front and rear bike lights must be switched on. 
For everyone's safety, not only is it necessary to illuminate the road ahead and make it easier for the cyclist to see, but it's also important to alert the vehicles on the road to your presence to prevent any accidents. 
---
3. Priority is given to pedestrians
---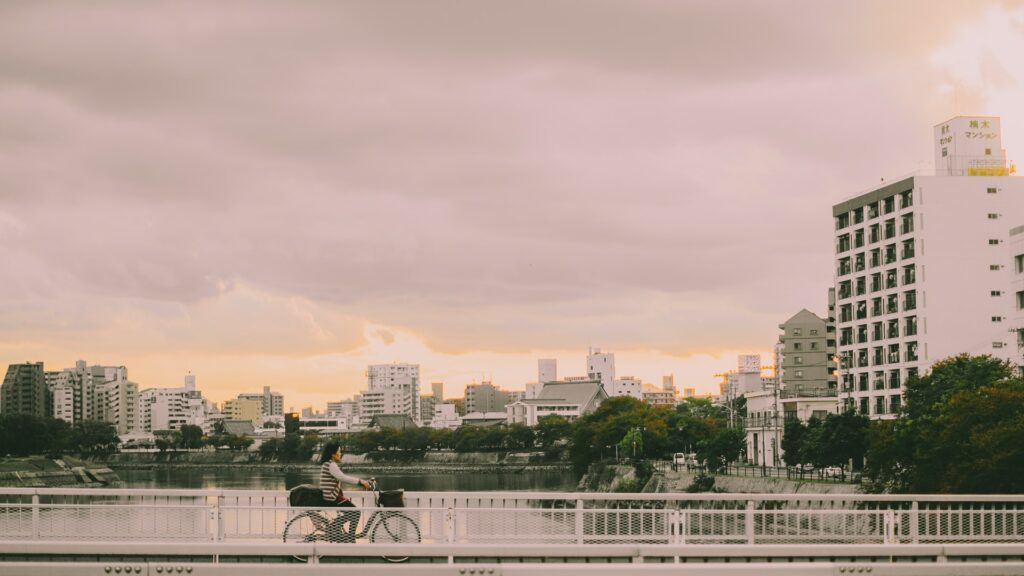 Image credit: Redd
When sharing the path with pedestrians, the right of way is given to them. Cycle slowly near the road, ideally at a speed that allows you to stop immediately when needed. Unless there's an emergency, it is actually against the rules to ring the bell to make pedestrians clear the road. 
---
4. No drunk cycling
---
This goes without saying, but you shouldn't drink and cycle afterwards. Not only will you endanger yourself and the people around you, but you can also face up to five years of imprisonment or a hefty fine of ¥1,000,000 (~USD8,141.70).
---
5. No using of umbrella or phone while riding
---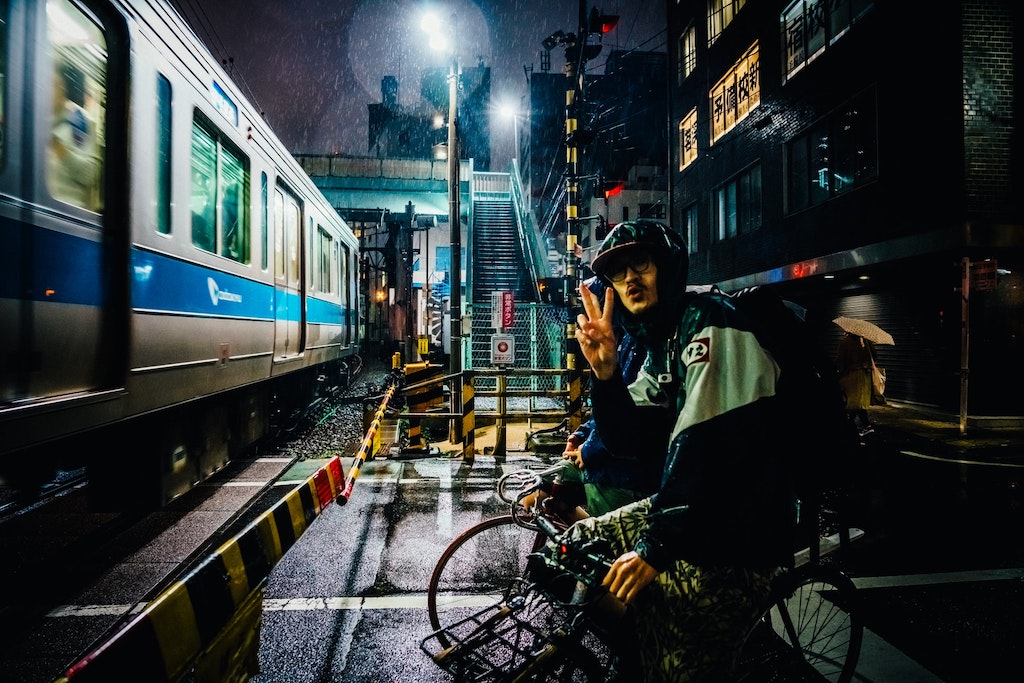 Image credit: Victoriano Izquierdo
This should be a no-brainer, but using your phone or holding an umbrella while cycling is frowned upon and very poor road manners, to say the least. Steering your bike one-handed while distracted is an accident waiting to happen, so invest in a good raincoat and keep your eyes on the road.
---
6. Two-seaters are not allowed
---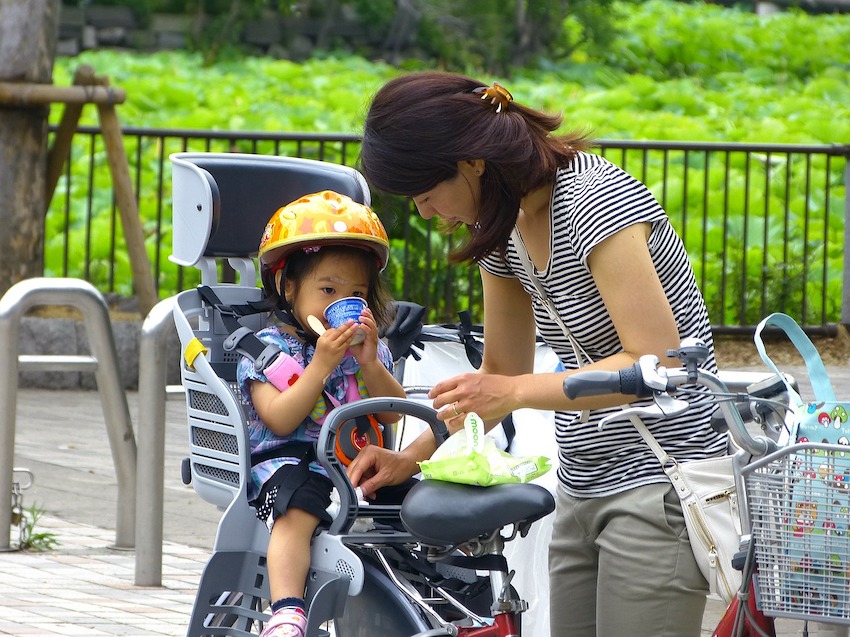 Image credit: cegoh
It may be heart-fluttering to see couples get cosy on a bike in animes, but did you know that it's actually illegal for two people to ride a single bicycle?
As a general rule, two-seater bicycles are not allowed, unless the second passenger is a child under the age of six and secured safely in an infant seat. If you violate the rule, you could be fined up to ¥50,000 (~USD407.34). 
---
7. Stop and check at intersections
---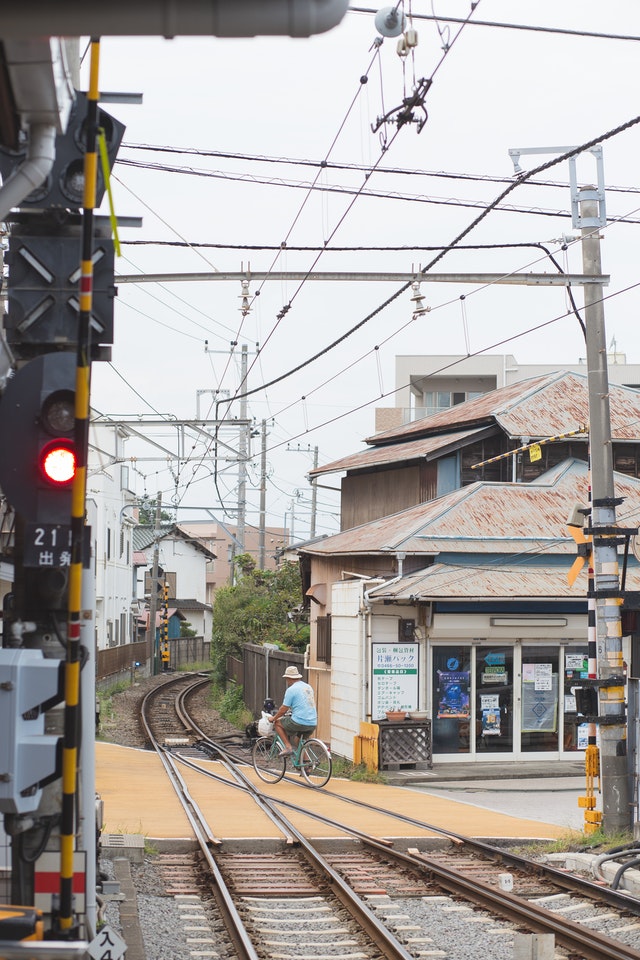 Image credit: Ryutaro Tsutaka
When there's a stop sign at intersections, be sure to obey it. Even if there are no stop signs, you should still slow down when approaching intersections to avoid colliding with pedestrians or oncoming cyclists. Perform a shoulder check and cycle safely.  
---
8. Don't cycle side by side
---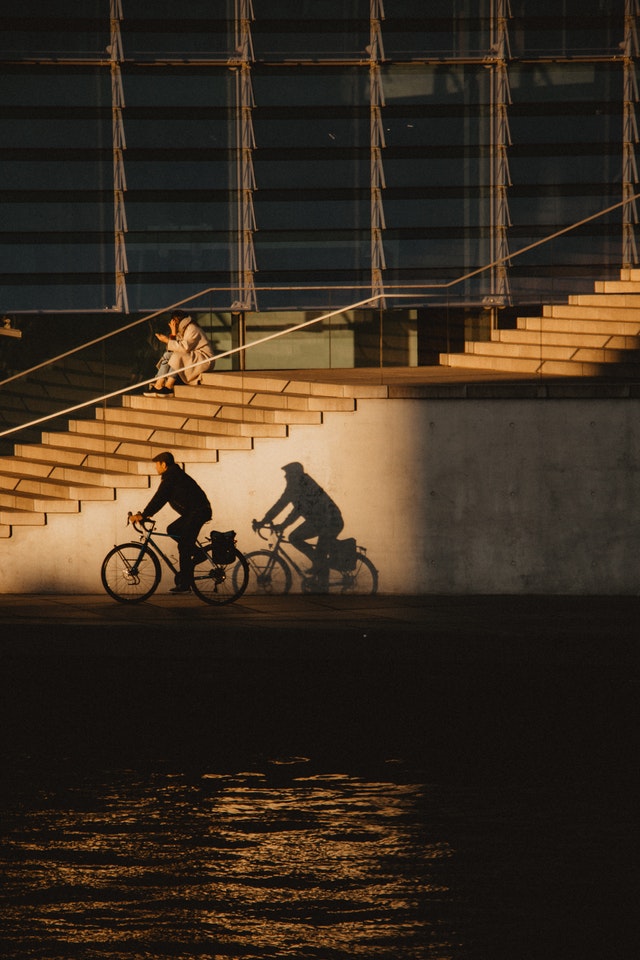 Image credit: Anna Rye
Riding two abreast may be perfectly legal in some countries, but unless there are signs indicating that riding side by side is allowed, it's generally prohibited to do so in Japan. Cyclists are encouraged to ride in a single file to avoid obstructing traffic.  
---
9. Helmets up
---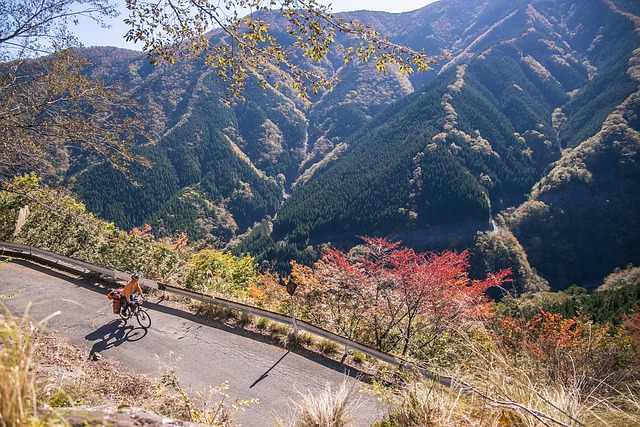 Image credit: mystraysoul
While helmets are not strictly required for adults, parents must ensure that children under the age of 13 have their protective gear on when riding a bicycle. The same rule applies when parents have an infant seated on the bike with them. 
---
Planning your trip
---
1. Where to rent bikes
---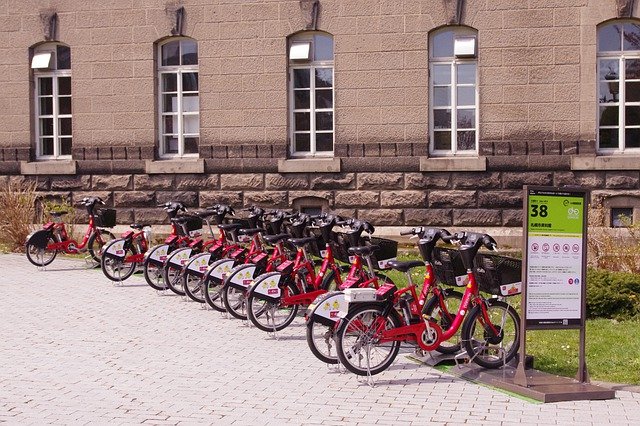 Image credit: May_hokkaido
Renting a two-wheeler is a relatively convenient process, especially if you're in a major city or popular tourist destination. Typically, you'll find mamachari, a type of standard bicycle with a basket affixed to the front, available for rent at some train stations and tourist centres.   
Most places charge on an hourly basis (¥100- ¥300, ~USD0.81- USD2.42) or daily basis, which can set you back upwards of ¥1,000 (~USD8.07) per day. Overnight rental services are rare, so it's best to check with the bike shop first. Electrically power-assisted bicycles are also commonly available in rental shops, albeit at a higher hourly rate. 
That said, not all places offer advanced gears such as road mountain bikes, so roadies are better off bringing their own bicycles along. In a pinch, bike sharing companies, such as Hello Cycling and DOCOMO Bike Share, can be handy alternatives. 
---
2. Parking
---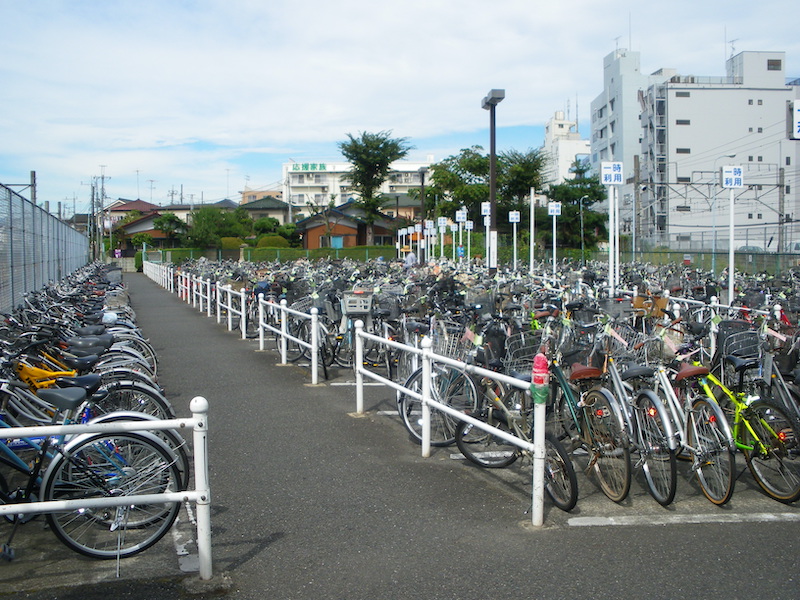 Image credit: Tachikawa City
Like cars, bicycles have designated parking spots in Japan. Look out for signs that say 駐輪場 (chūrinjō) and avoid leaving your vehicle unattended at places that bear the words 駐輪禁止 (chūrin kinshi; bicycle parking prohibited). Parking areas can be found near train stations and shopping malls. 
Though some cyclists in Japan tend to bend the rules, don't be tempted to park alongside bicycles that are lined up illegally in non-designated areas. Once towed away, you'd have to fork out thousands of yen to retrieve them.  
---
3. Transporting your bicycles on trains
---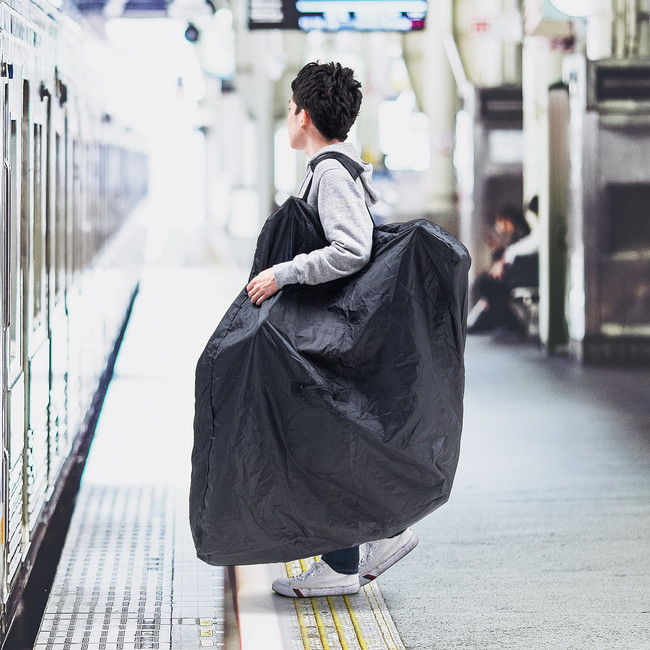 Image credit: PR Times
Taking a full-sized bicycle along for a ride on a train will likely get you stopped by the station staff in Japan. In order to bring them along, your bike has to be placed in a special bike bag called rinkō (輪行). These bags can be purchased from ¥5,000 (~USD40.33) onwards. 
To avoid taking up too much space and inconveniencing other passengers, remove the wheels and make sure that your baggage is as compact as possible. 
---
4. Registering your bicycle
---
Foreign residents on short- or long-term visas who are keen on purchasing bicycles are required to register their bikes. 自転車防犯登録 (jitensha bōhantōroku; bike registration) costs around ¥500 (~USD4.03) and can be done at the time of purchase. 
Simply fill out a form detailing your particulars. Once the paperwork has been processed at the police station, a registration sticker will be given to you. Attach that sticker onto your bike – this is to prove that the bicycle you are riding legally belongs to you, and it protects you from petty crimes such as theft. Tourists who are renting bicycles don't have to worry about this. 
---
5. Deciding on the season
---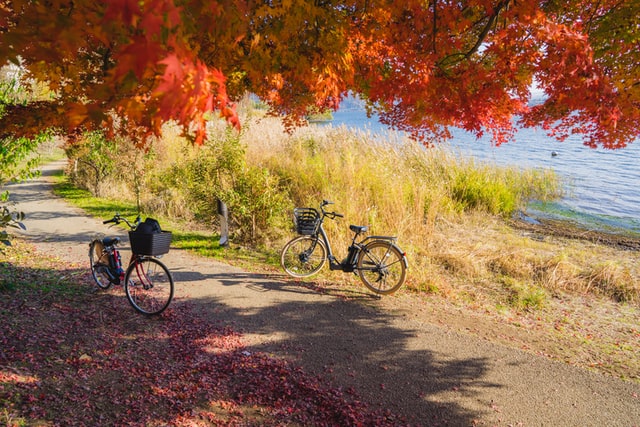 Image credit: Sunil Naik
While Japan is beautiful all year round, the best cycling seasons are no doubt in spring (early March to May) and autumn (September to November). Thanks to the cooling weather and stunning seasonal foliage, cycling long-distance will be a breeze. 
Just be sure to avoid periods such as Golden Week, the rainy season (tsuyu; 梅雨) between mid-June and early July, the peak of summer, and winter, especially if you're planning to explore somewhere with heavy snow.  
---
6. Deciding on the type of accommodation
---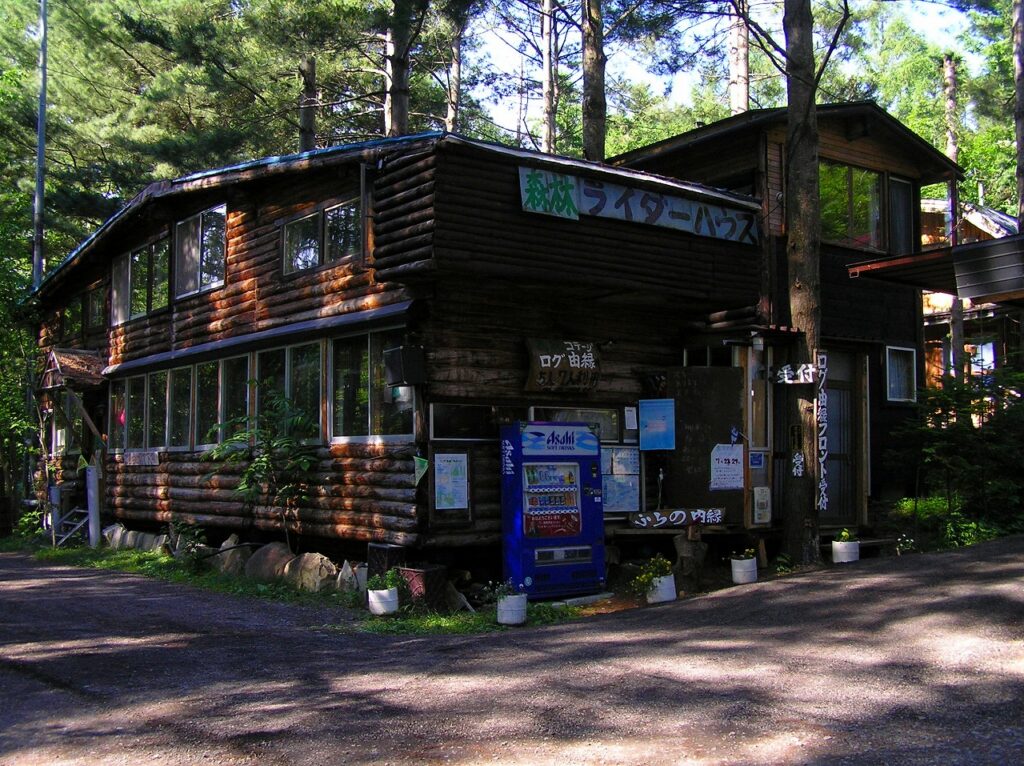 A rider house located in Furano, Hokkaido.
Image credit: Wikipedia
Besides the usual capsule hotels, ryokan, hostels, avid cyclists can also opt for Rider Houses, which are budget-friendly and a great place to meet like-minded travellers. No-frills and unbelievably affordable, these shared facilities are a great place for cyclists who are travelling the country on two wheels. 
As the premises are usually run by volunteers and hobbyists, don't expect anything other than a space to crash for the night. Unlike a backpacker's hostel, where a bed is provided, guests have to bring along a sleeping bag if they choose to stay overnight. You can find the list of Rider Houses here. 
---
Popular destinations
---
1. Shimanami Kaido
---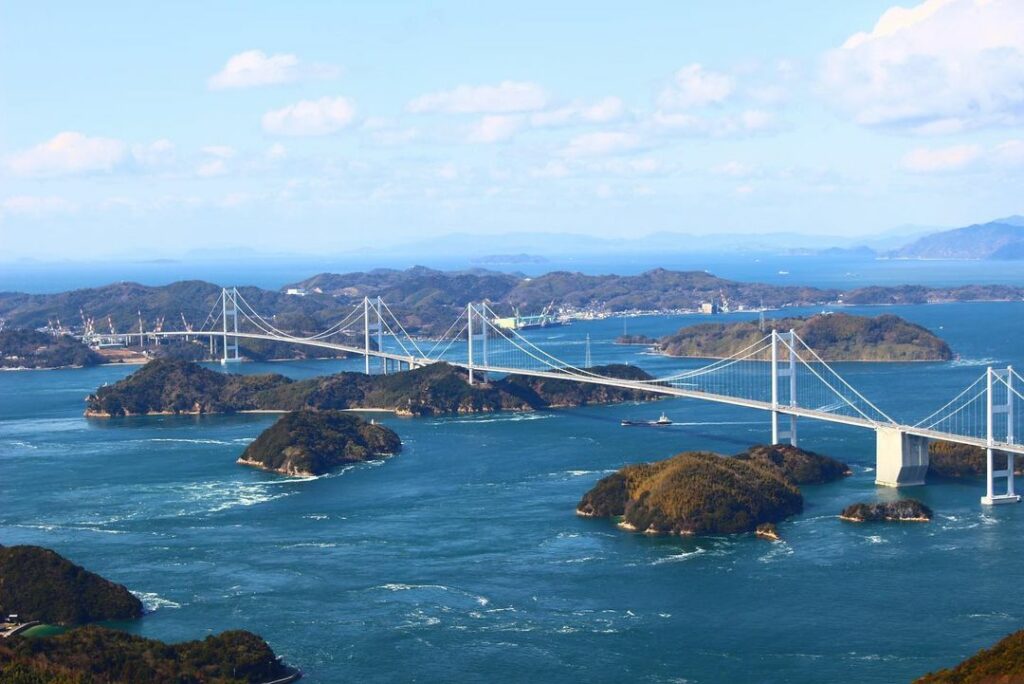 Image credit: @kai_rad.0613
Connecting Onomichi City in Hiroshima Prefecture to Imabari, Ehime, the Shimanami Kaido is a 70km-long route that's on the bucket list of many cycling enthusiasts.  
One of the most famous cycling routes in Japan, the course takes you across six islands dotted in the Seto Inland Sea. It's suitable for both beginners and intermediate riders as the paths are clearly marked and well-maintained, with stunning scenery along the way to boot.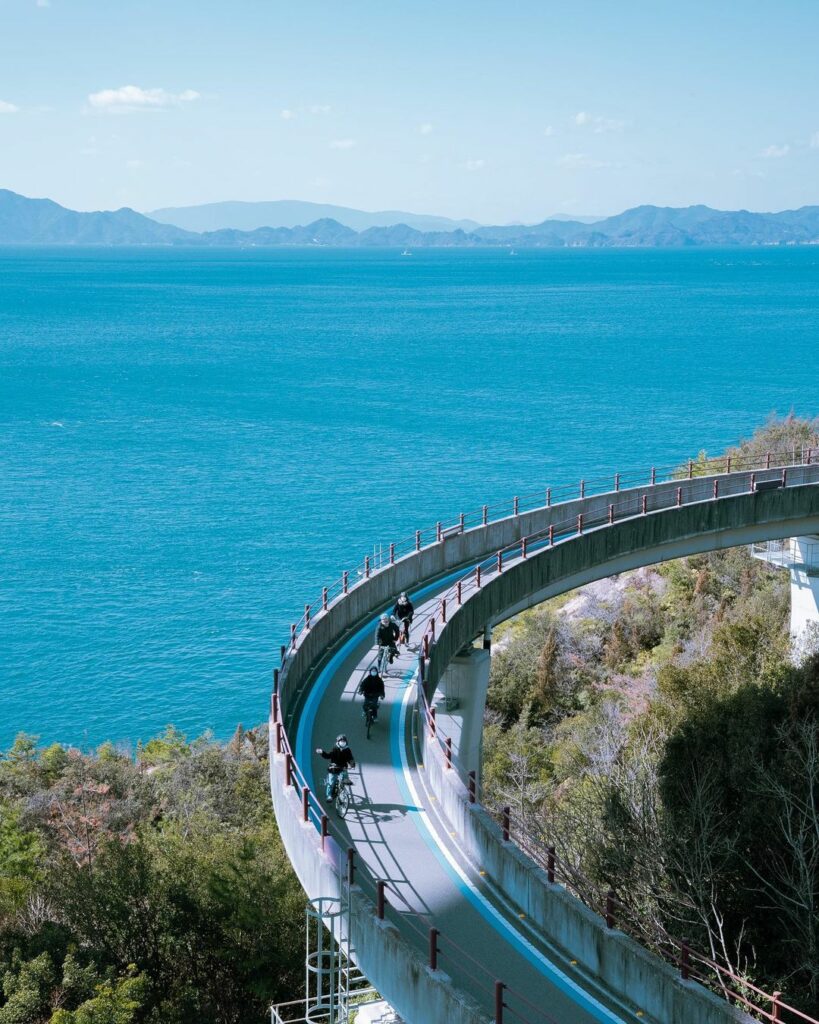 Image credit: @utravel.jp
As it's a popular tourist destination, you'd have no problem getting your hands on rental bikes. There are two rental companies located there. Shimanami Cycle Japan offers cheaper bikes that range from ¥2,000- ¥7,000 (~USD16.15- USD56.52) per day, and has multiple terminals stationed along the route for cyclists to return their gears.   
For better quality bicycles, go to Giant Store, which has various models of city and road bikes from ¥5,280 (~USD42.62) onwards. However, Giant Store only has two rental terminals stationed – one at Imabari Station and the other at Onomichi Station – which means you would have to commit to the full trail.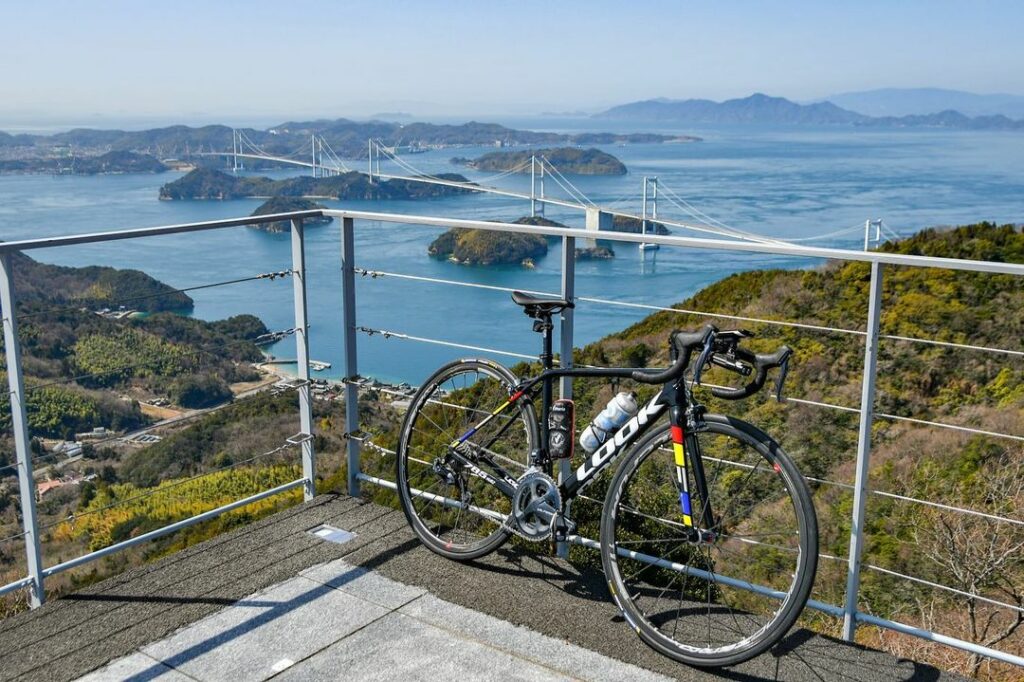 Image credit: @hide103008
In order to fully explore the small islands along the way, it is recommended that you take at least two days to go at a leisurely pace. For a list of establishments and restaurants that are bicycle-friendly, check out this list that Hiroshima City has compiled.
---
2. Lake Biwa
---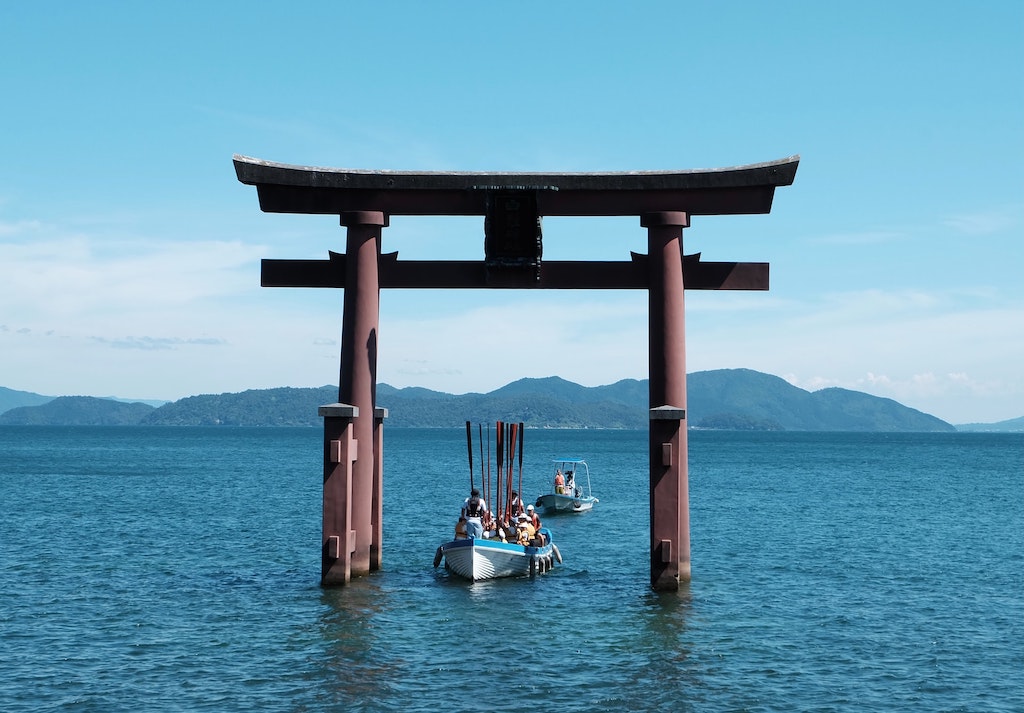 Image credit: Boom Sirada
Cycling around Lake Biwa has become quite the trend among cyclists, so much so that there's a term for it – Biwa-ichi. It's an abbreviation of Biwako isshu (びわ湖一周), which means "one round around Lake Biwa".  
Designated by the Japanese government as one of the three National Cycle Routes in Japan, Lake Biwa – the largest lake in the country – measures around 200km in circumference.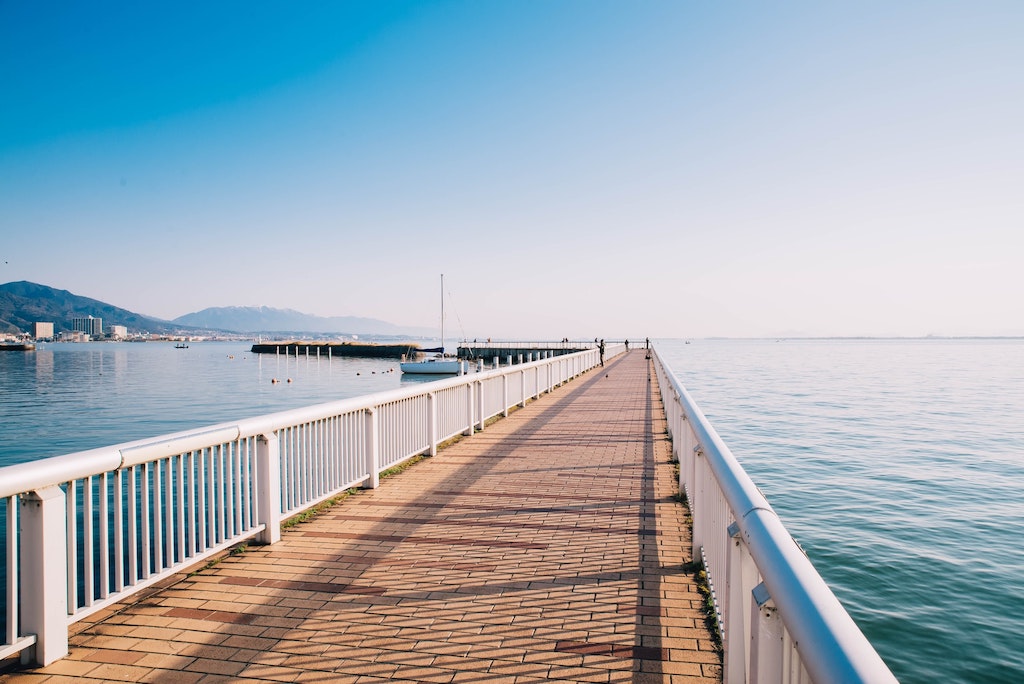 Image credit: Takeshi Shimizu
Navigating the area is simple – just follow the cycling path along the lake's shoreline. For the most part, there are no steep inclines and the terrain remains flat, so the route is accessible to cyclists of different levels. 
Due to its large surface area, one lap around the lake will take experienced cyclists one day to finish, and beginners at least three days.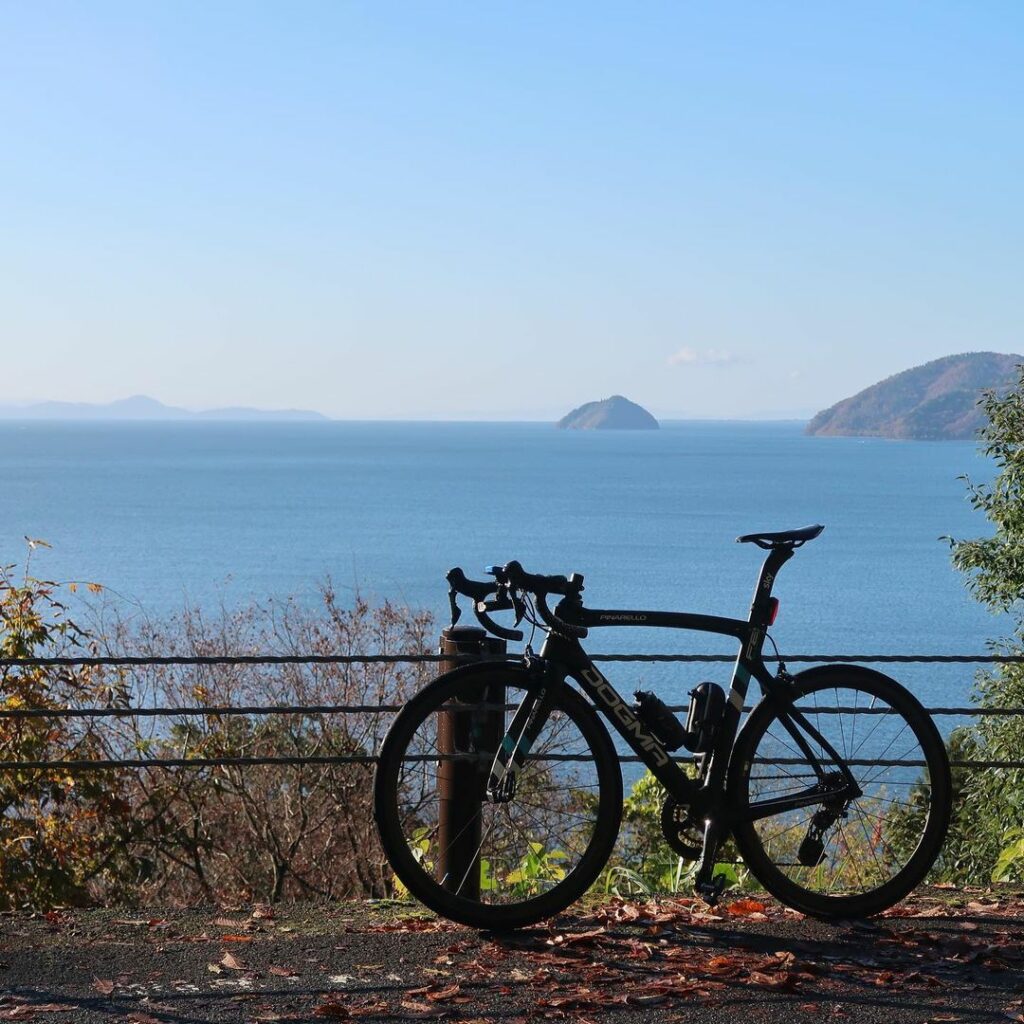 Image credit: @jou.f8xlight
If you're intimidated by the long distance it takes to cover the entire route, we recommend dedicating a few hours from your itinerary to explore the route partially. Alternatively, travellers who are pinched for time can settle for either the North Lake, which is approximately 150km in circumference, or the shorter South Lake route, which is around ⅓ the distance.
---
3. Tsukuba Kasumigaura Ring Ring Road
---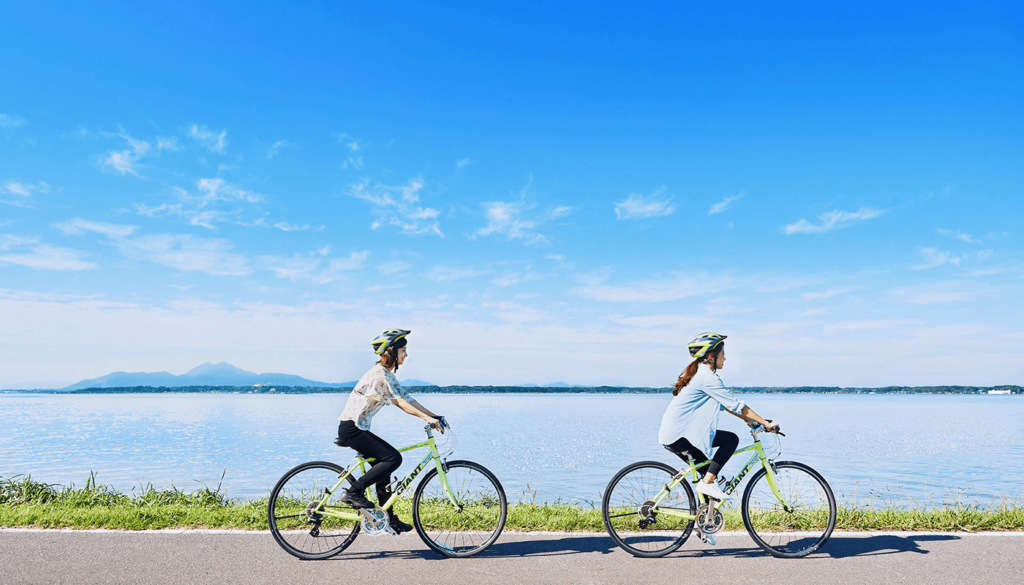 Image credit: Tsukuba-Kasumigaura Ring Ring Road
Straddling Lake Kasumigaura, the second largest lake in Japan, and Mount Tsukuba, one of Japan's 100 most famous mountains, the Tsukuba Kasumigaura Ring Ring Road is a beginner-friendly cycling route. It stretches about 180km, which is comparable to a day's journey of the famed Tour De France.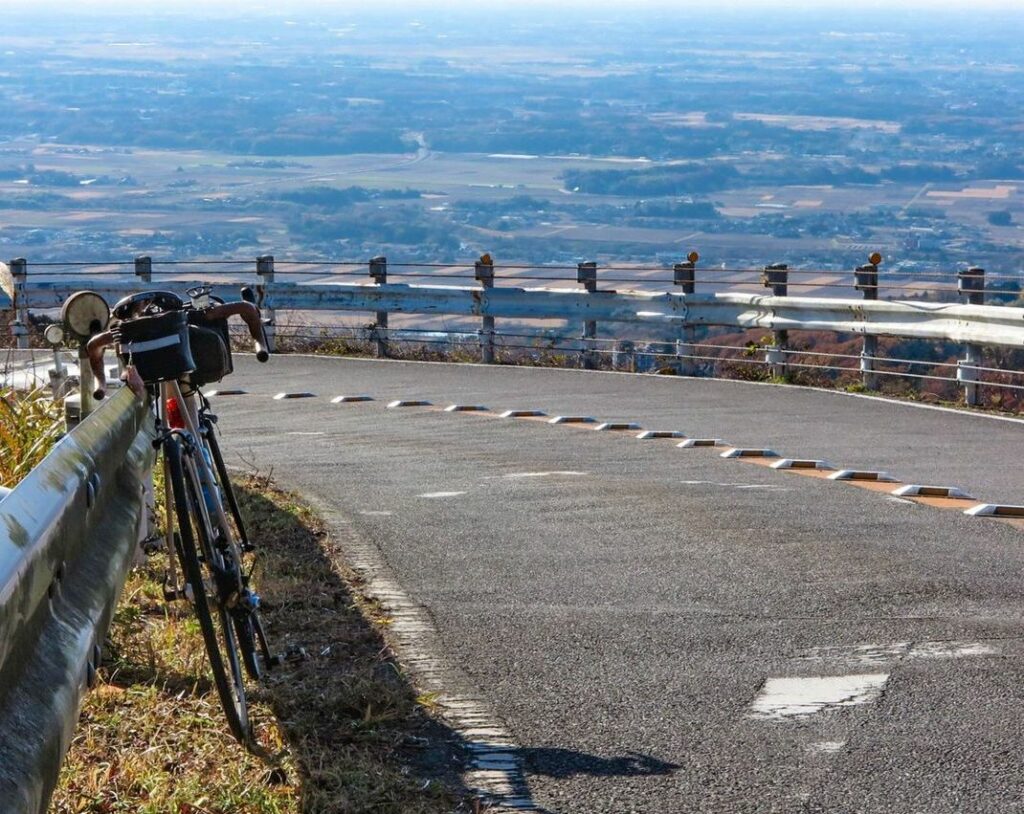 Image adapted from: @enozo_oga
While the route is long, it comprises mostly flat terrains the entire way, so riding the course will be a breeze for almost anyone. Cyclists can also stop by the numerous towns and rest areas, which have been converted from structures of old stations, for some sightseeing.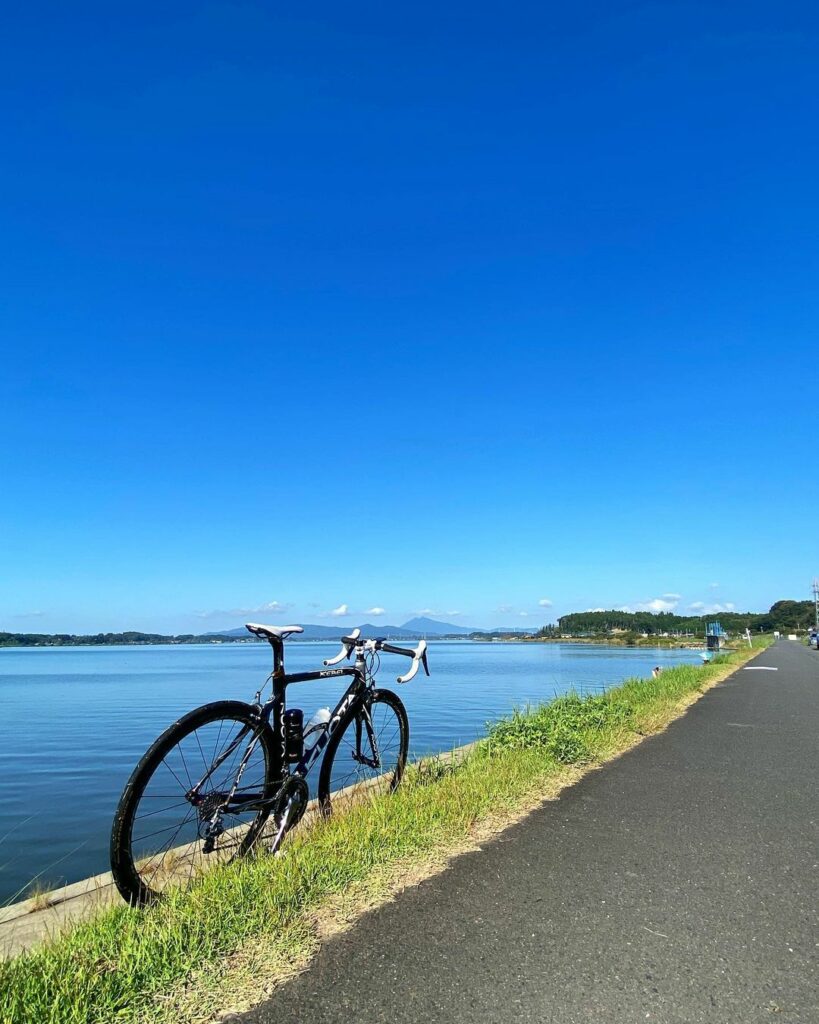 Image credit: @yuji_yuji55satoyama_rider
The National Cycle Route offers a range of courses available for novice to seasoned cyclists. Beginners who are hoping to take it slow may opt for the Former Tsukuba Railway Course, which spans 40km – less than ¼ of the entire route.
Besides numerous rest stops along the way, the course will also take cyclists through a number of spots in Ibaraki, such as Hojo Pond and Makabe Old Town. If you're up for a challenge, the Hill Climb Course has steep inclines that will have you breaking a sweat.
---
4. Okhotsk Cycling Road
---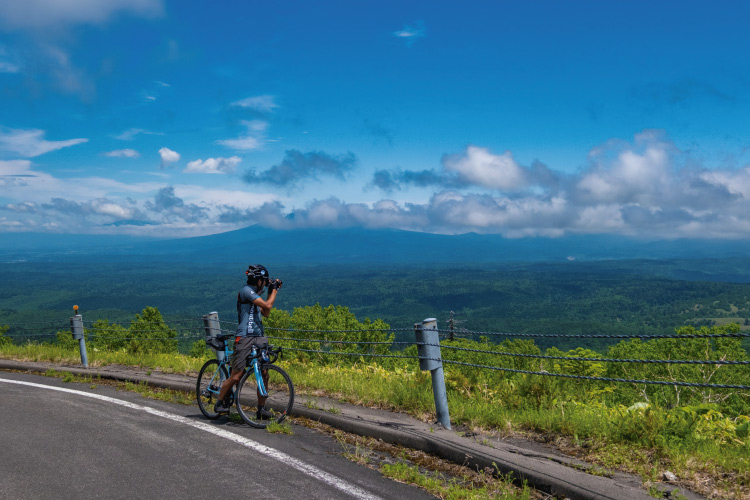 Image credit: Japan Eco Track
With eight routes of varying distance and difficulty, the Okhotsk Cycling Road is located in the cycling paradise that is Hokkaido, which is also home to an abundance of mountains, lakes, and primeval forests. Though slightly off the beaten path of mainstream areas, the expansive rural landscape and wide panorama of the Okhotsk region make it a trip not to be missed.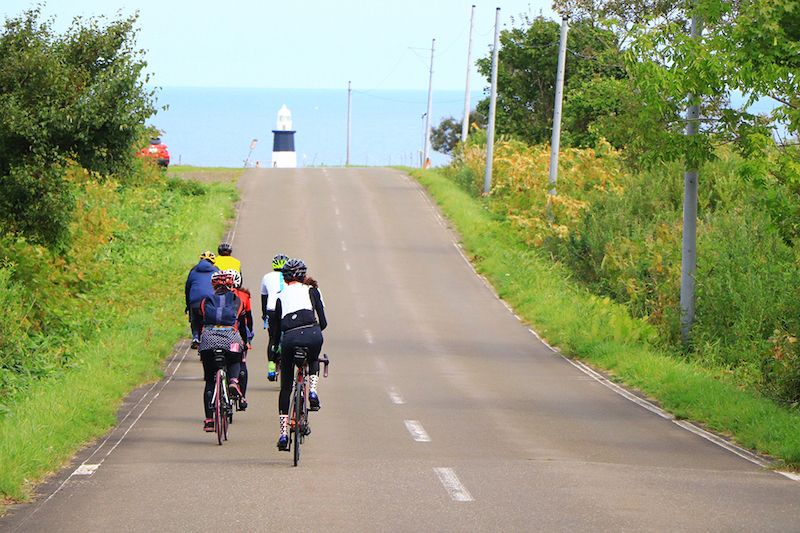 Image credit: Hokkaido Okhotsk Cycle
For the best beginner-friendly route, the 14.3km Abashiri Cycling Route is a good place to start. Starting the journey at Abashiri Station, the short course takes you to the viewing platform of Mount Tento and can be finished within two hours. 
Other routes will bring you on a nature sightseeing tour with majestic views of locations such as Bihoro Pass, a popular observation deck that overlooks Lake Kussharo, and Higashimokoto Shibazakura Park, a vast flower park that comes alive with pink moss phlox in spring.
---
5. Towada Oirase Cycling Course
---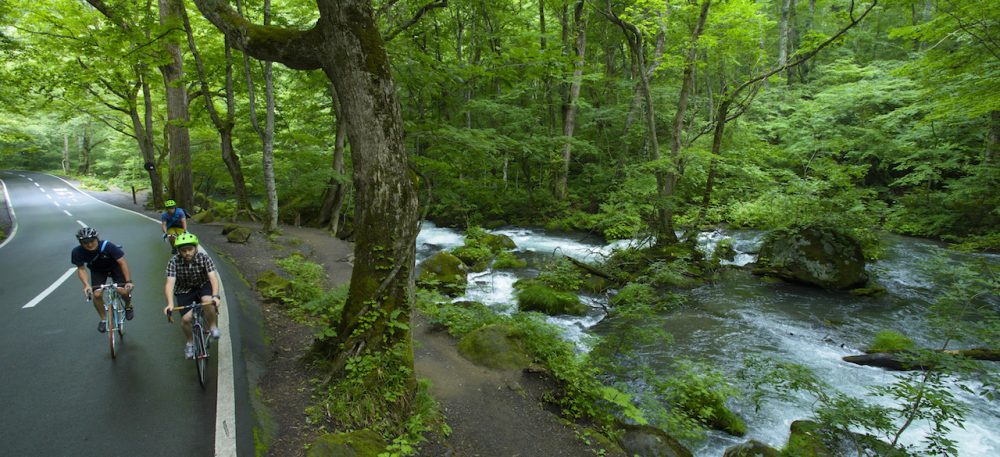 Image credit: Aomori Cycling
Apples aren't the only thing Aomori Prefecture is known for, as the Towada Oirase Cycling Course has been increasingly gaining traction among fervent cyclists. Known as the "Waterfall Highway" (瀑布街道; bakufu kaidō), the Oirase Gorge is a mountainous stream that stretches for about 14km from Lake Towada.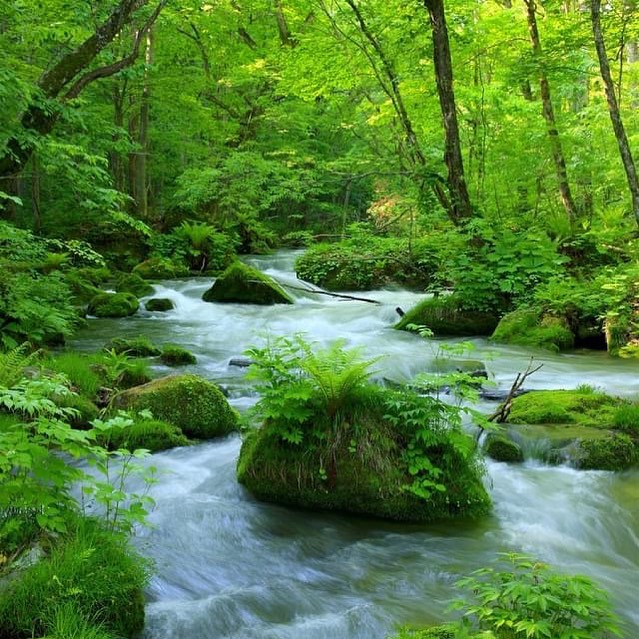 Image credit: @towada_travel
Dotted with numerous waterfalls along the way and with a clear stream flowing through, the Oirase Gorge is a special scenic spot where cyclists can soak in the tranquility of nature and the foliage that is dyed in seasonal hues. The route is pretty straightforward – just cycle on the path that runs parallel to the gorge on National Route 102.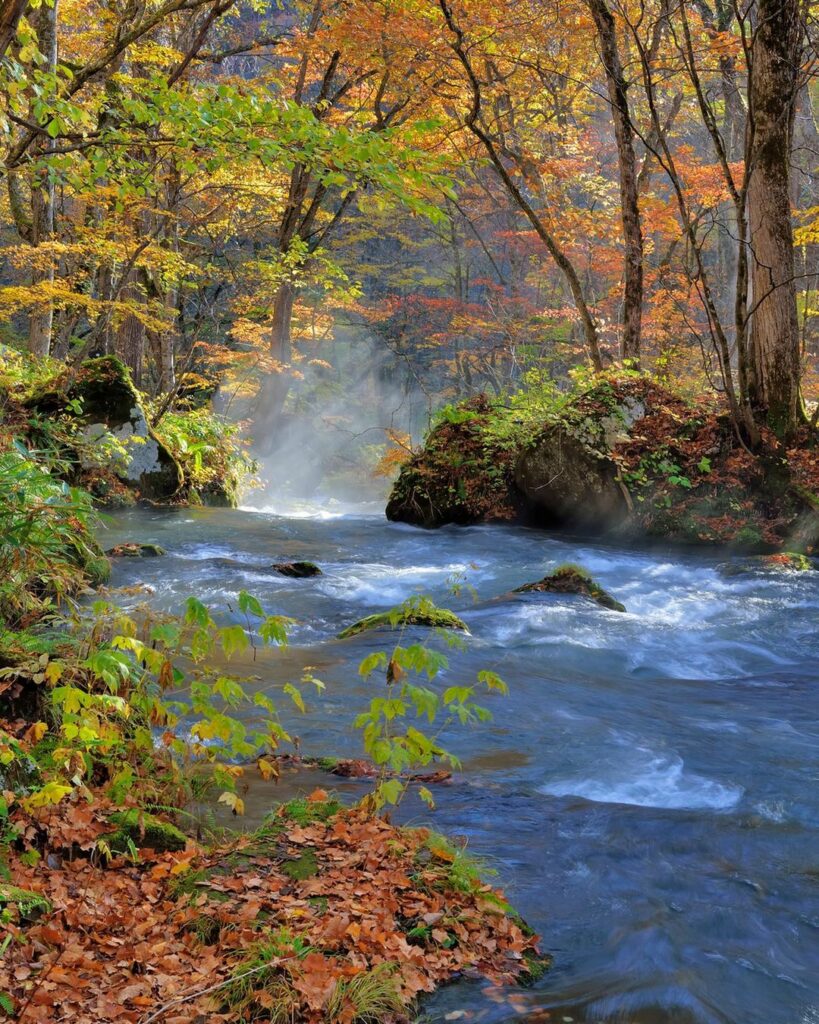 Image credit: @miyahiro64
Bicycles can be rented and returned at three locations – Oirase Keiryūkan, Ishigedo Rest Area, and the JR Konoguchi bus stop. For every four hours, you'd be charged ¥1,000 (~USD8.07) for standard city bikes and ¥2,000 (~USD16.14) for power-assisted bicycles. If you need more time to complete the course, there is a charge of ¥300 (~USD2.43) for every 30 additional minutes. 
---
All you need to know about cycling in Japan 
---
With cycle-friendly street infrastructure and stunning scenery for the most part, Japan is truly the ultimate destination for both experienced and novice cyclists alike. When the country welcomes tourists again, you bet we'd be the first to go cycling in Japan.
For more travel tips, check out: 
---
Cover image adapted from: PR Times, @utravel.jp and Tachikawa City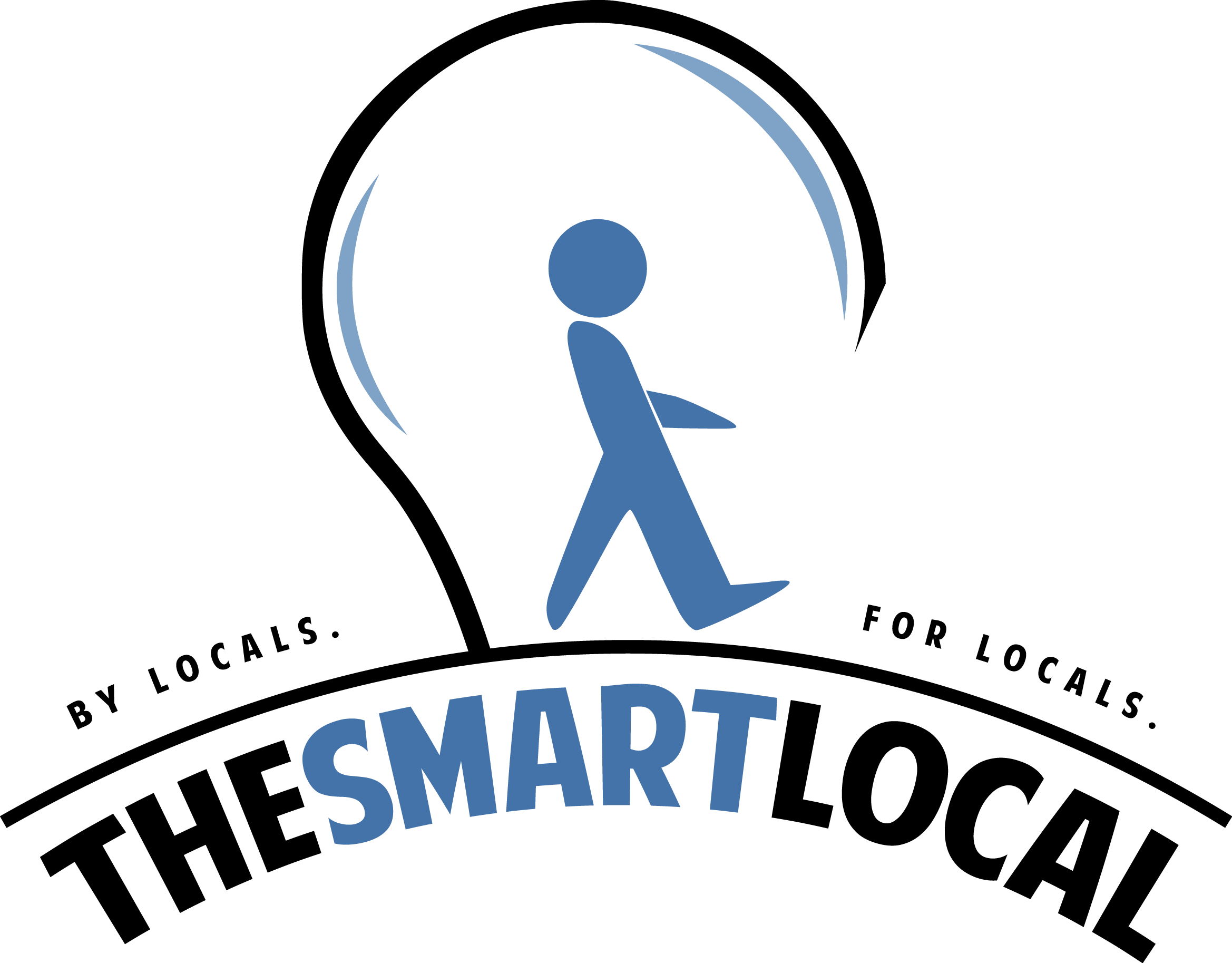 Drop us your email so you won't miss the latest news.