Tsushima Shrine in Kagawa
---
The arrival of hot summer months sees a slew of extravagant and fun festivals throughout Japan. The most exclusive of them all takes place in Tsushima Shrine, which sits on a small island in the Seto Inland Sea. Notably, the shrine is a sacred spot that's only open for 2 days during the summer each year 
---
Located on a small island in the Seto Inland Sea
---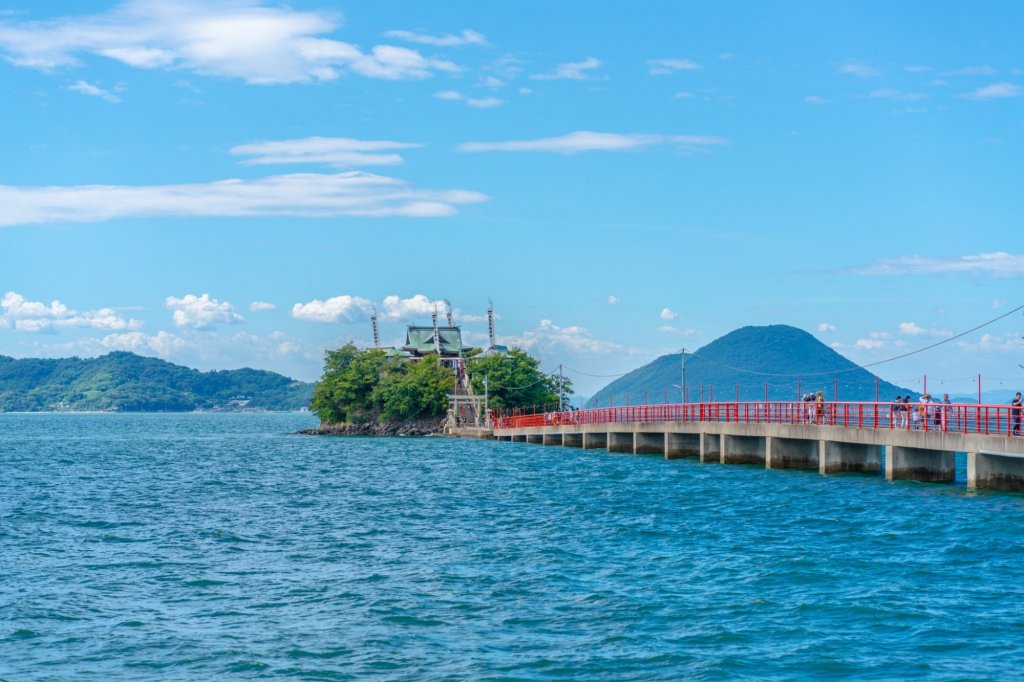 Image credit: Tourism Shikoku
Located on a small island off the coast of Mino Town in Miyoto City, Kagawa Prefecture, is Tsushima Shrine (津島神社), a mystical spot dedicated to the guardian deity for children.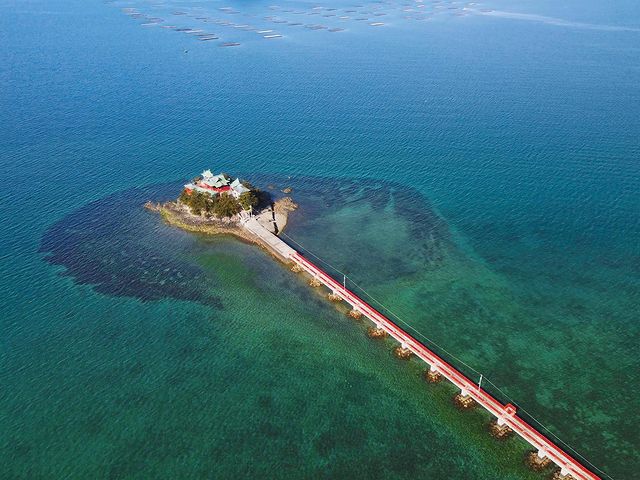 Image credit: @ishitatsu0925
Surrounded by the serene and cobalt Seto Inland Sea, Tsushima Shrine is a popular spot for families and couples, and has been worshipped since the Edo Period for looking over the well-being of children.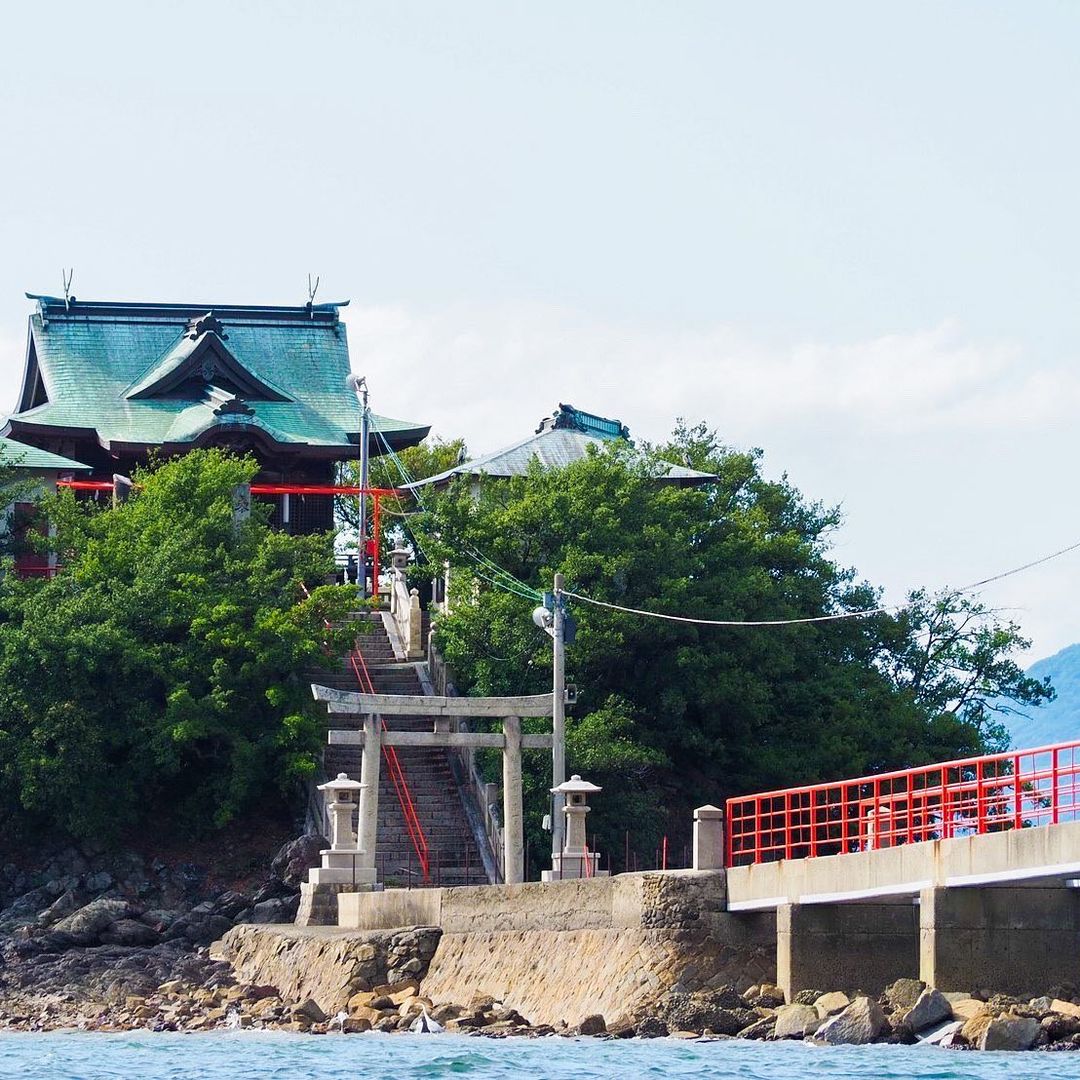 Image credit: @webasetakamatsu
In the past, worshippers could only access Tsushima Shrine via boats. That changed in 1993, when the current bridge connecting the island to the mainland was built.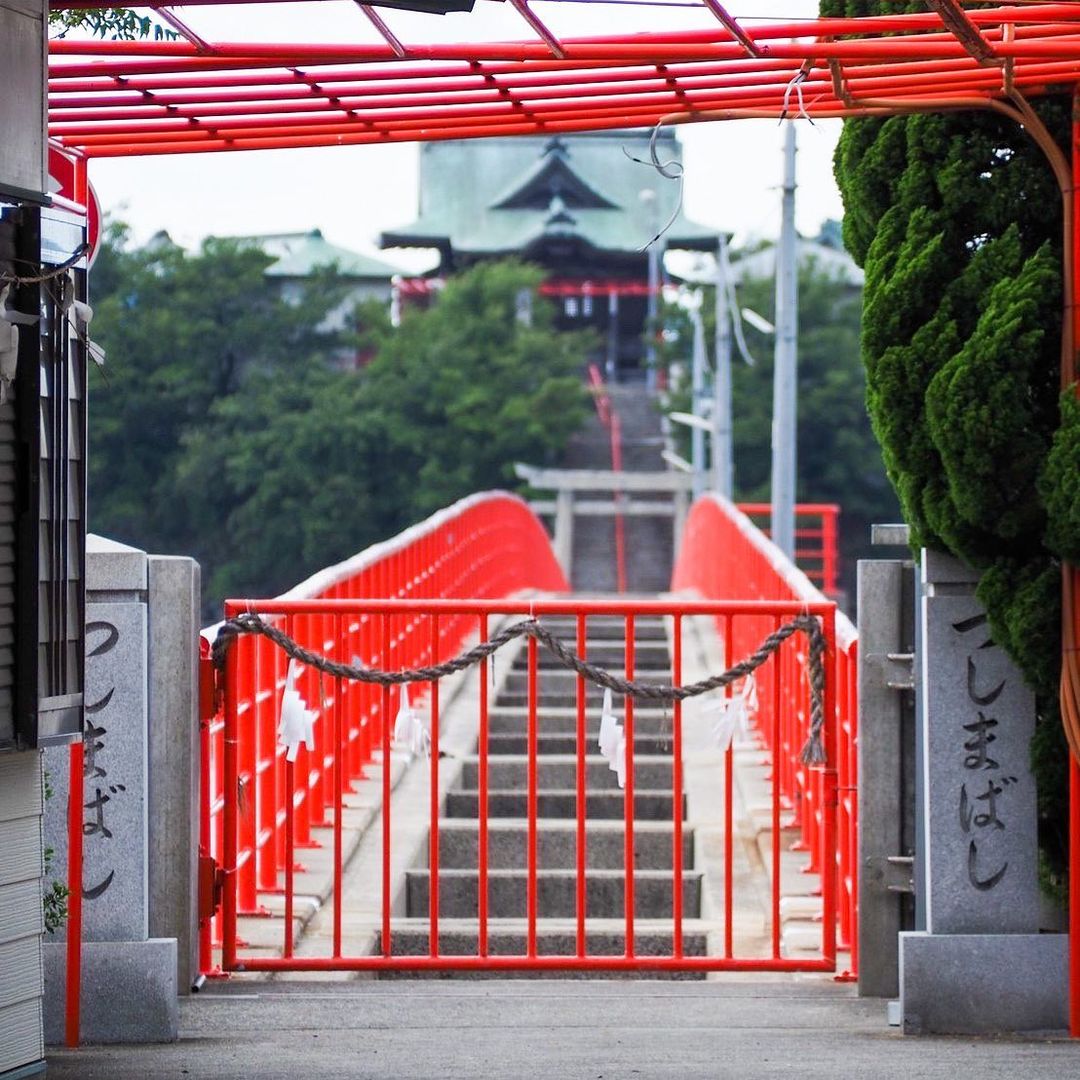 Image credit: @webasetakamatsu
On top of its remote location, the shrine only opens its gates for visitors for 2 days a year. On the remaining 363 days, travellers can still make a visit to the shrine, though they will be unable to cross the bridge.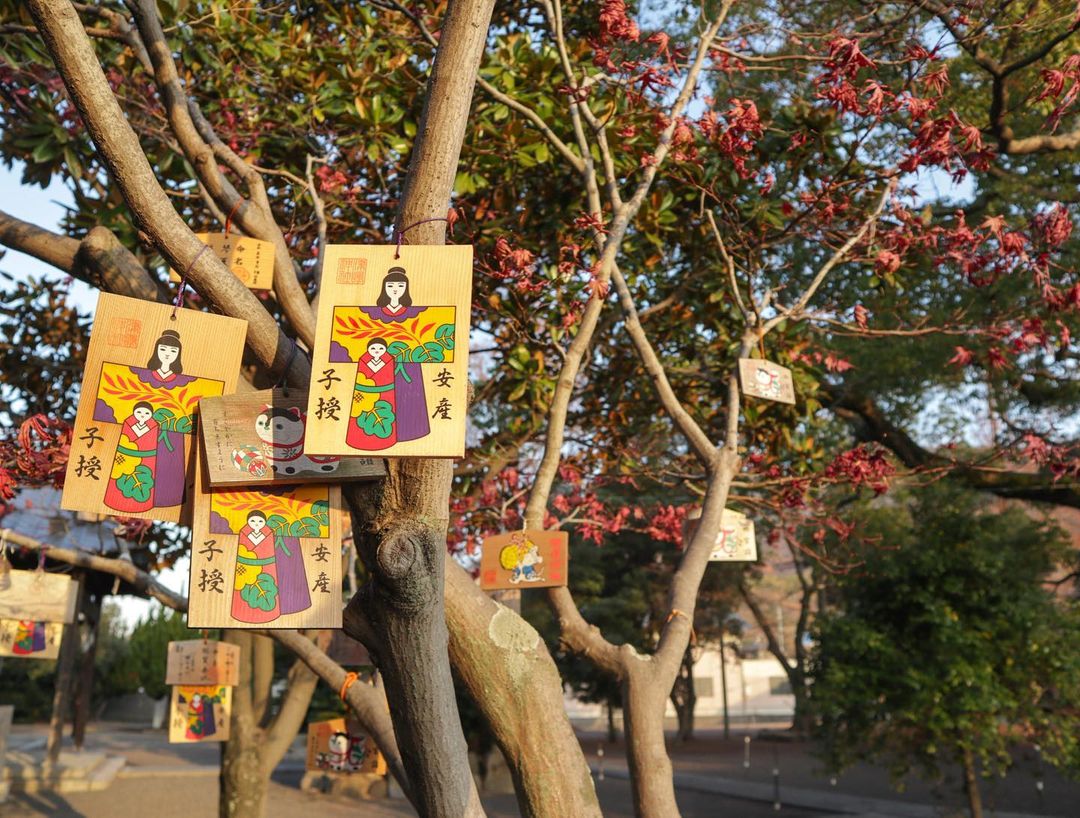 Image credit: @ti.i.mii
---
Only accessible during the annual summer festival
---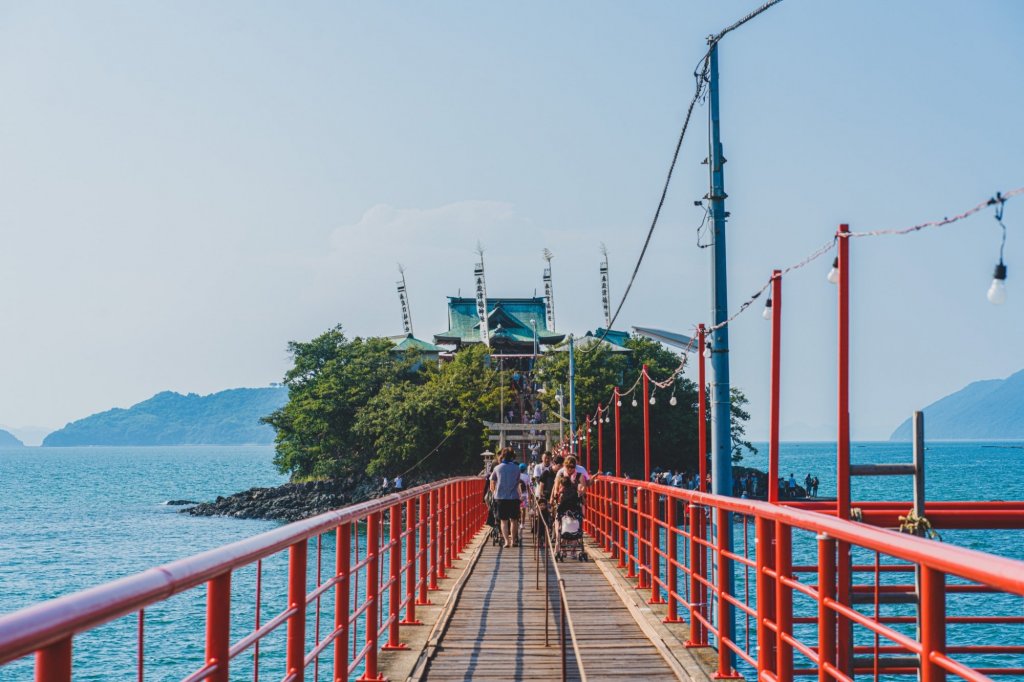 Image credit: Tourism Shikoku
Every year on 4th and 5th August, over 100,000 worshippers from around the country travel to the floating island to revel in the bustle of the Great Summer Festival. For just 2 days, the bridge can be crossed by anyone who wishes to visit the shrine.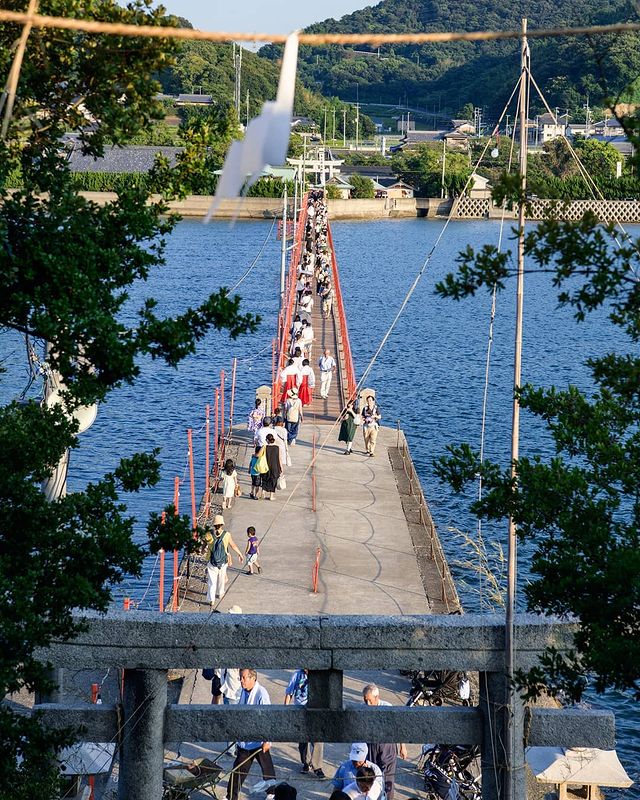 Image credit: @yousuke_starseven

Along the way from Tsushimanomiya Station, the nearest train station, food stalls are set up and you can enjoy traditional street food including shaved ice.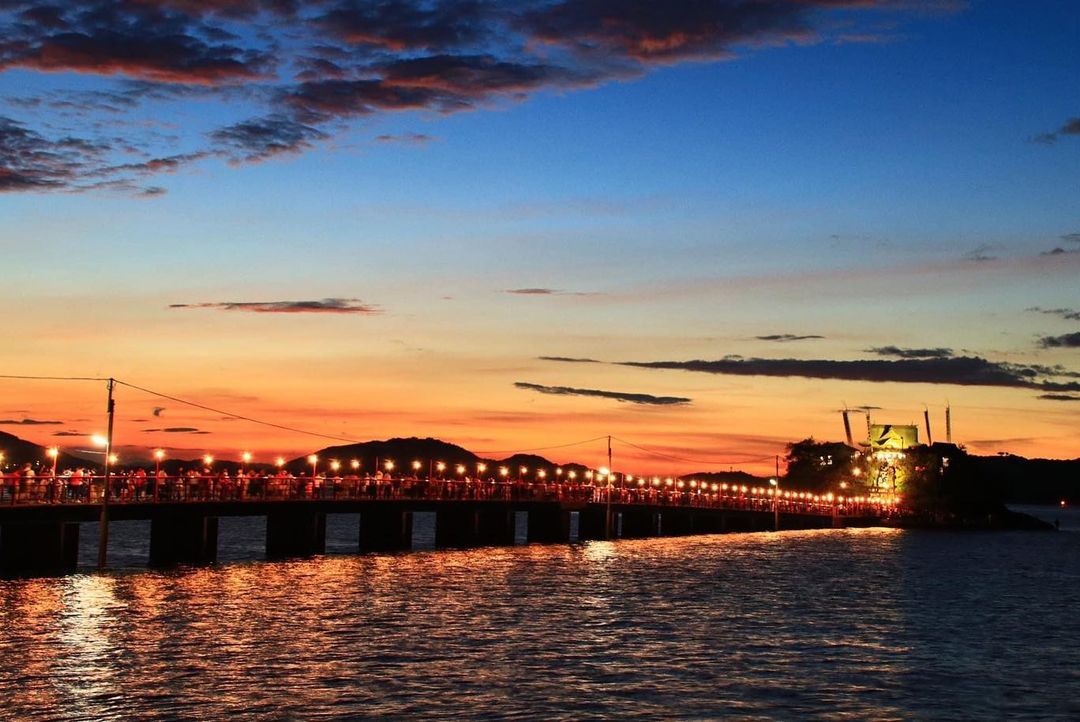 Image credit: @mitoyo_gram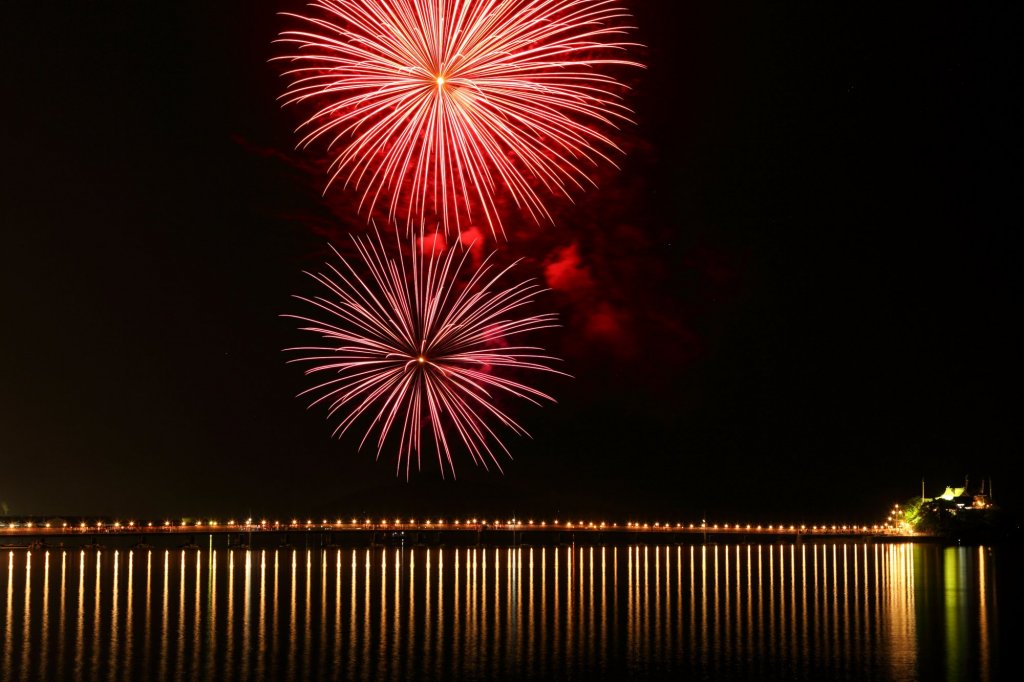 Image credit: Tourism Shikoku
The island is crowded with visitors from early morning onwards, but the summer festivity only truly reaches its peak when night falls, as a myriad of colourful fireworks are launched into the sky.
---
Getting to Tsushima Shrine
---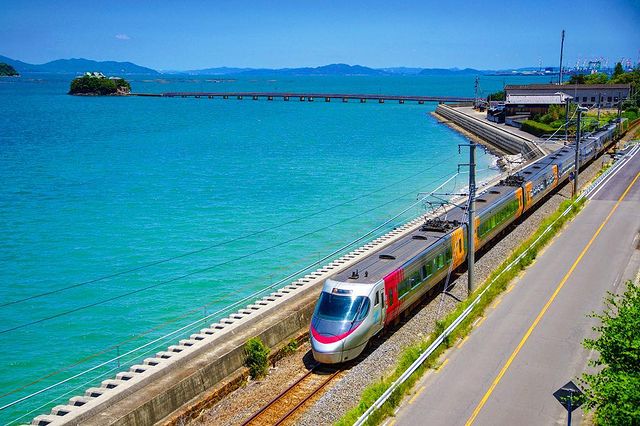 Image credit: @lead_off_man_so
To get to Tsushima Shrine, board the train on the Yosan Line at Takamatsu Station and alight at Tsushimanomiya Station, a temporary station that only operates on 4th and 5th August. A one-way trip will cost ¥770 (~USD5.62) and takes a little under an hour.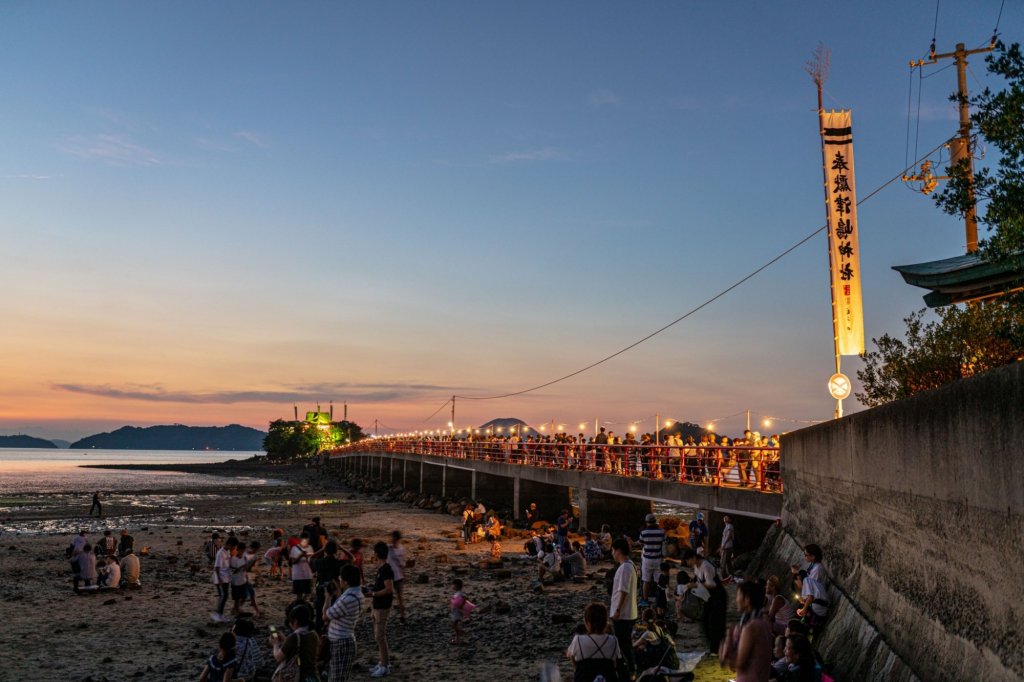 Image credit: Tourism Shikoku
It gets extremely crowded in the morning, so we recommend coming in the afternoon and securing a good spot before the fireworks display at night. 
Address: 7463 Minocho Omi, Mitoyo, 767-0031 Kagawa
Opening hours: 6am-10pm (Only on 4th & 5th Aug)
Admission: ¥500 (~USD3.65) for adults, ¥200 (~USD1.46) for children
Contact: 08-7572-5463 | Tsushima Shrine website
Also check out:
---
Cover image adapted from (from left to right): @yousuke_starseven, Tourism Shikoku and Tourism Shikoku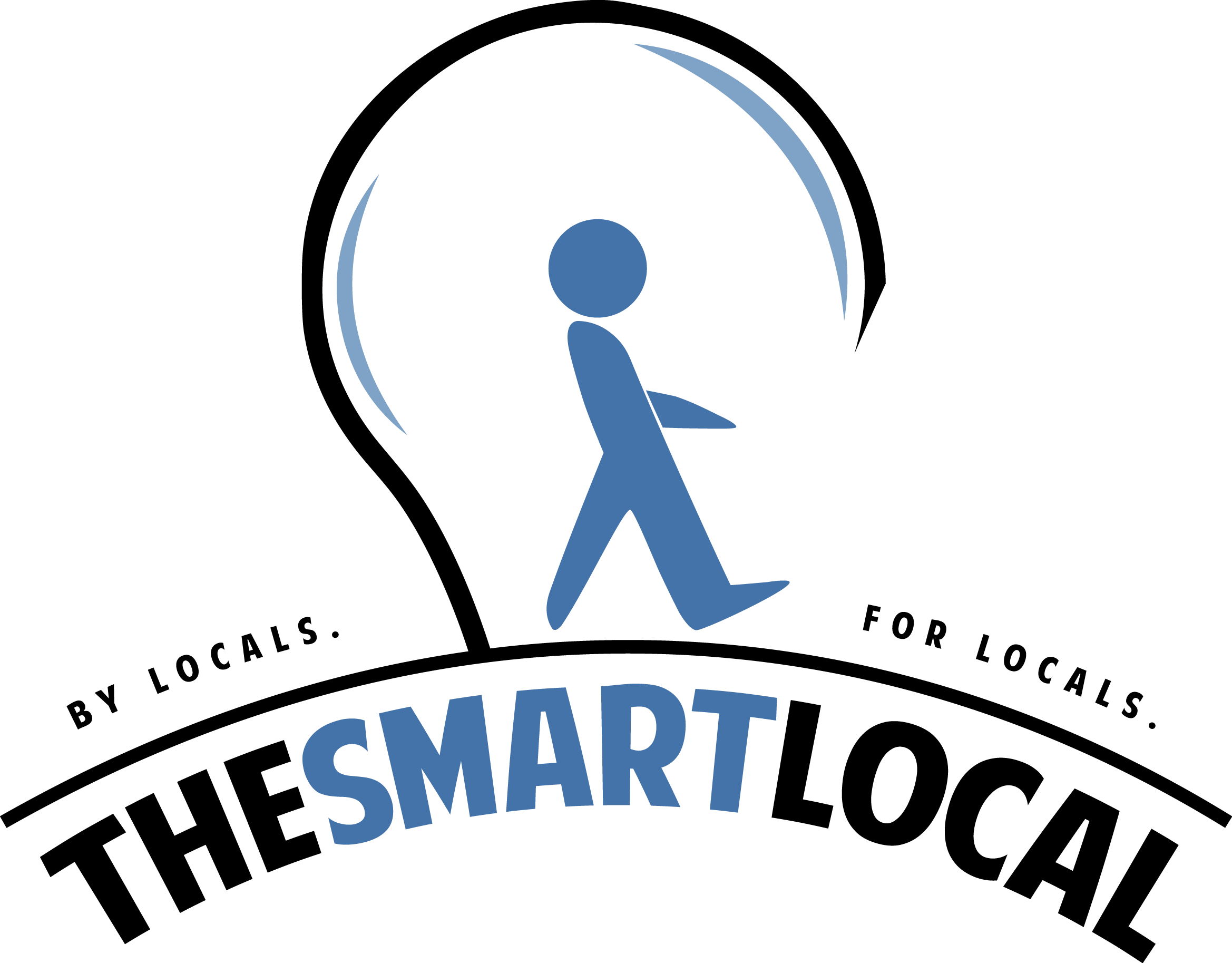 Drop us your email so you won't miss the latest news.