Themed trains in Japan
---
Mention Japan and trains in the same sentence and you'll probably get a slight headache as you picture the complicated network of train routes the country's capital city is known for. But the experience of taking trains in Japan can also be stress-free, if you choose the right trains to get on, that is. Here's a list of 11 themed trains in Japan, from adorable cartoon characters to ones modelled after traditional townhouses, that will make your journey an entertaining one.
---
1. POKÉMON with YOU – Pikachu-themed carriages
---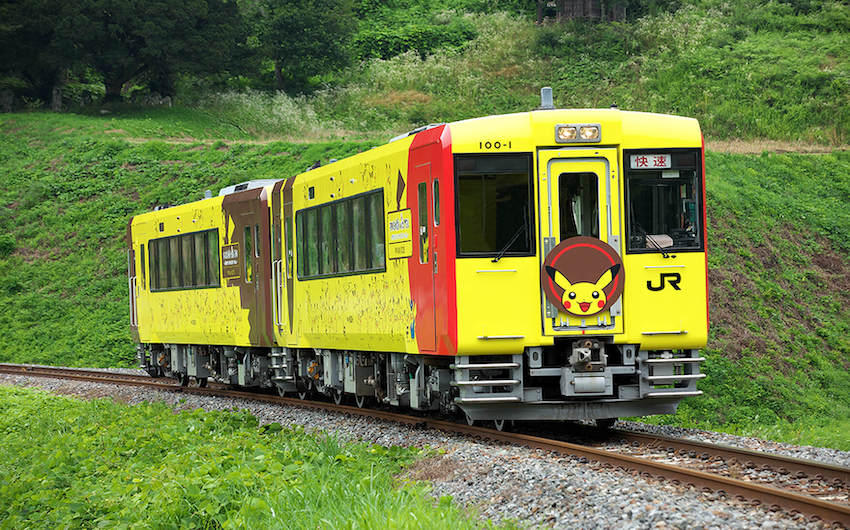 Image credit: Japan National Tourism Organization
The POKÉMON with YOU train is operated by JR East, and it runs from Ichinoseki Station to Kesennuma Station, with 5 stops in between. At each of these stations, passengers can alight to collect a Pikachu stamp. 
Decorated with Pikachu motifs and the Pokémon's signature bright yellow, the train has 2 carriages – one with a playing area and another with designated seats.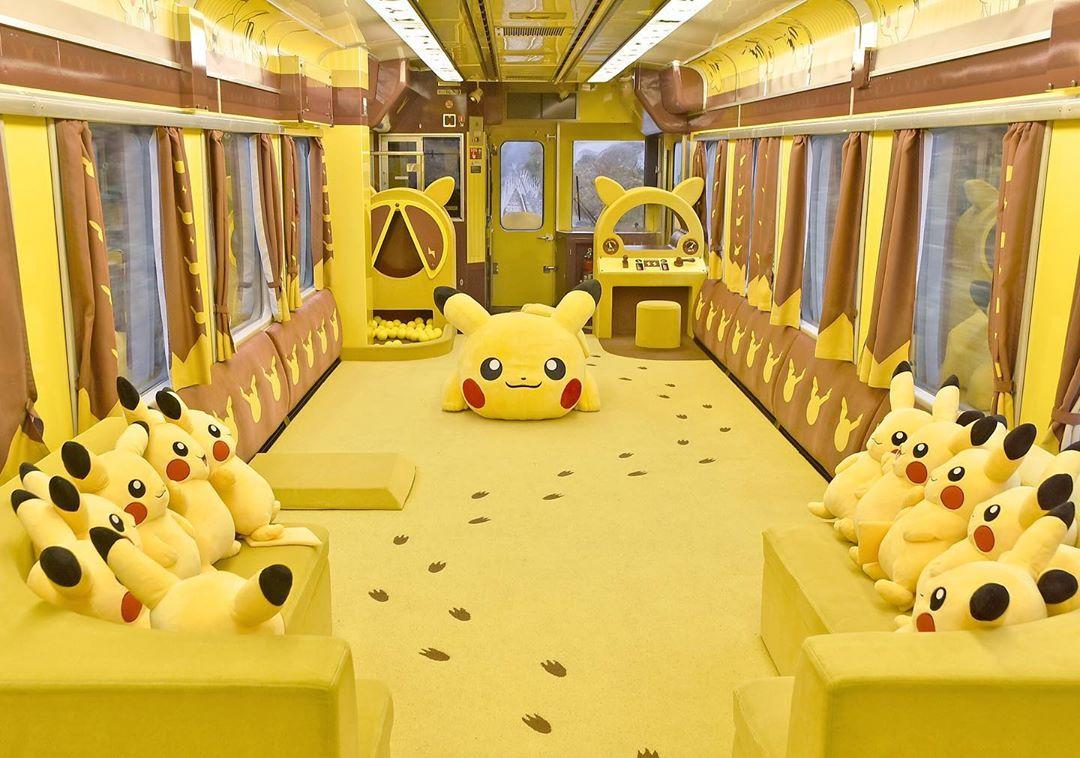 Pikachu-themed playing area.
Image credit: @tenjochou via Instagram
The first carriage with the playing area is filled with Pikachu plush toys of different sizes. In this carriage, you can don the uniform of a train conductor and sit in the mini driver's seat. 
In the second carriage, the curtains, seats, overhead baggage compartment, and carpet are all decorated with Pikachu motifs. As you travel, you'll be accompanied by these Pikachu with adorable expressions.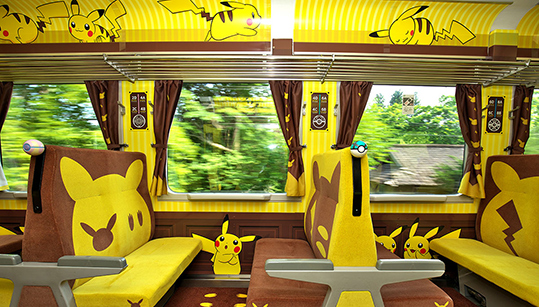 Image credit: Japan National Tourism Organization
Tickets for this train aren't sold outside of Japan. But if you purchase a JR train pass that covers the travel area – in this case, the JR Ofunato Line in Tohoku Region – you can get on this train for free. All you have to do is reserve a seat. 
One month before the travel date, tickets go on sale and you can reserve tickets online via their website. Alternatively, seat reservations can be made at JR East Travel Service Centers and JR Ticket Offices. These trains don't run every day, so check out the JR East website to find out when the trains are running.
---
2. Oykot – modelled after traditional Japanese homes
---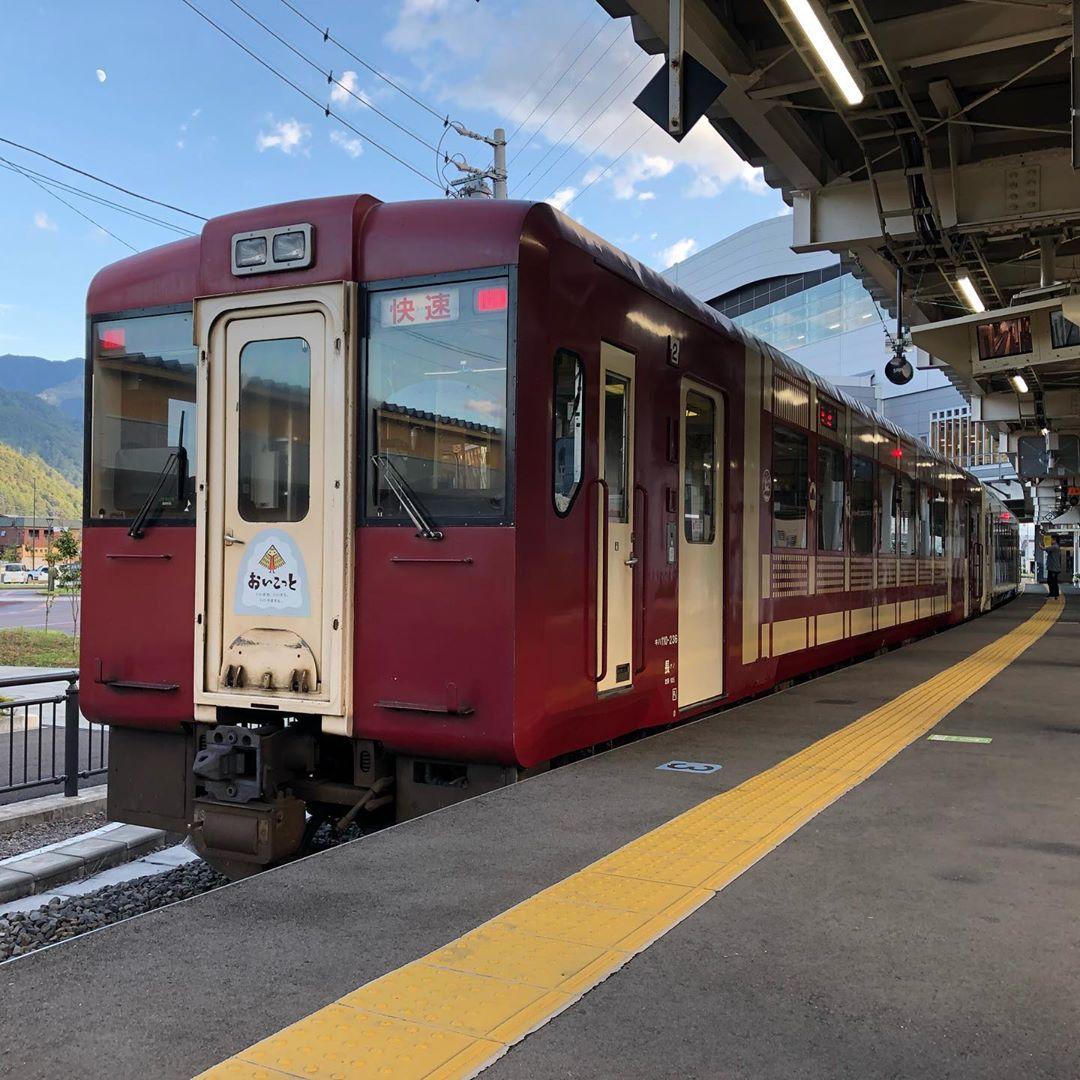 Image credit: @miwackey38 via Instagram
Oykot may seem like a weird name for a train but it's actually "Tokyo" spelt backwards. It's named as such because it's meant to offer a relaxed experience that's the opposite of the bustling city life in the country's capital. The train runs along the Iiyama line from Nagano Station to Tokamachi Station. 
If you have a JR pass that covers the Nagano and Niigata area, you can ride this train for free, though prior reservations are required. Seat reservations can be made online, or at JR EAST Travel Service Centers and JR Ticket Offices.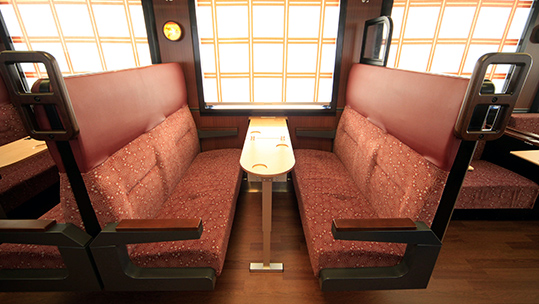 Image credit: Japan National Tourism Organization
The interior of the train is designed to look like a traditional Japanese home, with window shades modelled after shoji, latticed room dividers with translucent paper sheets. Seats in the train are upholstered in red faded cloth reminiscent of the sofas you might find in your grandparents' homes.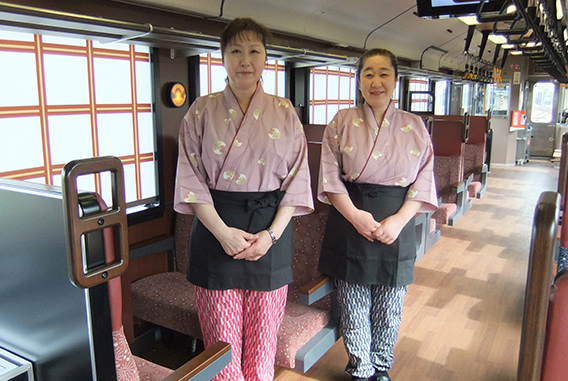 Image adapted from: JR East
Each carriage has a train attendant dressed in samue (traditional work garments), who makes announcements, provides information, and sells goods. They can even help you take photos. Passengers on this train get a complimentary serving of pickled nozawana, a type of vegetable normally eaten in the Shinshu area when people return to their homes in the countryside.
---
3. Toreiyu Tsubasa – carriages with footbaths
---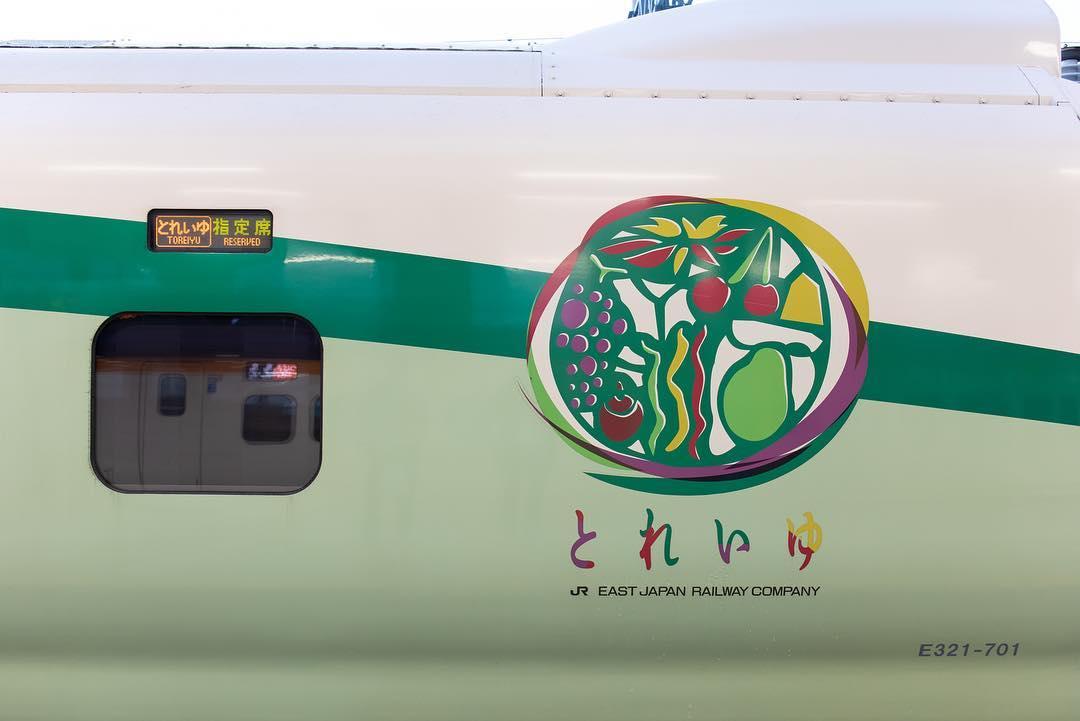 Image credit: @cha_074 via Instagram
Japanese trains are in a league of their own, but the Toreiyu Tsubasa truly takes the cake by being the first shinkansen to have a foot bath within the train. This train travels along the Yamagata Shinkansen line between Fukushima Station and Shinjo Station. JR Rail Pass or JR East Pass holders don't have to pay to get on this train, though seat reservations are required. 
The train runs on most weekends, and you can check the schedule that's updated on the JR East website.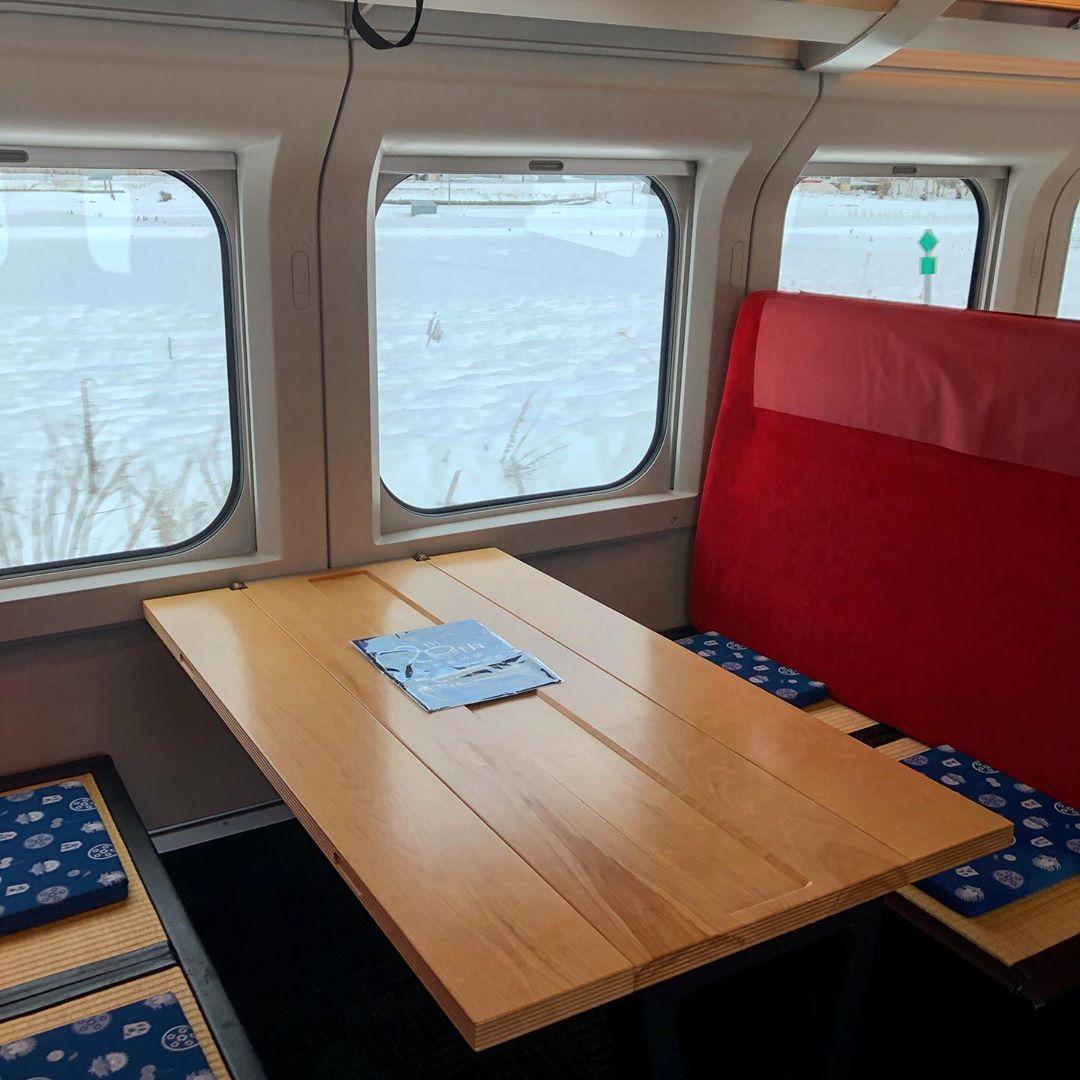 Image credit: @miwackey38 via Instagram
All the seats in the train are tatami seats arranged either in pairs or fours. You'll spot some fruit motifs on the ceiling and small metal dividers between the booths, as Yamagata Prefecture is a fruit paradise that's particularly famous for their cherries.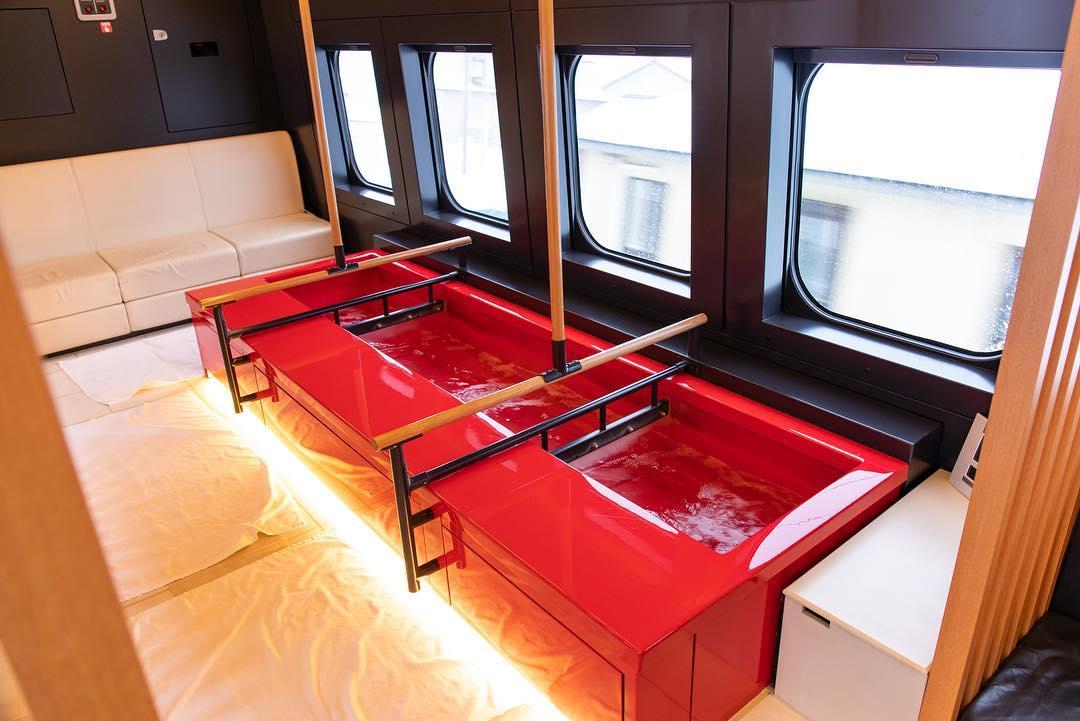 Image credit: @cha_074 via Instagram
Since Yamagata Prefecture is known for its onsen towns such as Ginzan Onsen and Zao Onsen, it is fitting that this Shinkansen running along the Yamagata line has a footbath. Even if you can't fit a visit to these onsen towns onto your itinerary, you'll at least get the cosy experience of dipping your tired feet in warm baths to soak your muscle aches away.
The footbath is only open to passengers with footbath tickets, which can be purchased onboard at the bar counter. The tickets cost ¥450 (~USD3.36) per person. Ticket holders are entitled to a 15-minute dip as they admire the scenery that whizzes by the window. The ticket also gets you a Toreiyu Tsubasa towel and bag, which double as souvenirs.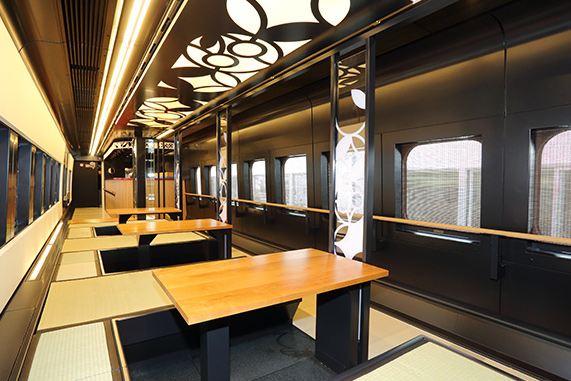 Image credit: JR East
Top off the relaxing footbath experience with a drink from the bar counter in the Yuagari Lounge. The bar counter is stocked with locally brewed Yamagata sake, as well as fruit juice made from fruits grown in Yamagata. 
---
4. Hello Kitty Shinkansen – special Hello Kitty characters
---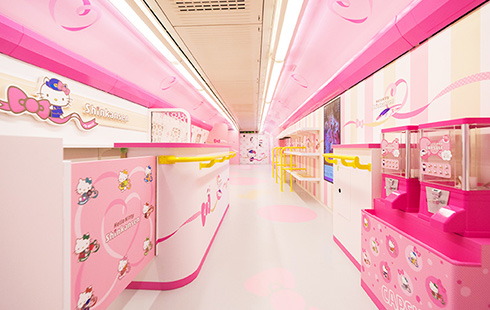 Image credit: JR Hello Kitty Shinkansen
For all feline fans planning to travel between Fukuoka and Osaka, reserve a seat on the Hello Kitty Shinkansen that runs along the Sanyo Shinkansen line. You can board the train with a JR West Rail Pass, and other passes such as the Kansai Wide Area Pass and the Kansai-Hiroshima Area Pass. 
Alternatively, buy a ticket for the Hello Kitty Shinkansen at any JR Ticket Window. While the train runs on most days, you'll want to check out the exact schedule on their website for its specific timetable.
The train consists of 8 carriages, 3 of which are for passengers with seat reservations. The remaining 4 carriages are for non-reserved seats, and 1 carriage features a display area.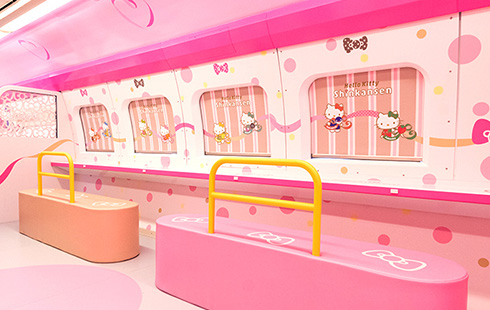 Image credit: JR Hello Kitty Shinkansen
The first carriage, called the Hello! Plaza, is where you can get exclusive Hello Kitty merchandise. Special Hello Kitty characters, such as Strawberry Hello Kitty from Fukuoka and Orange Hello Kitty from Tottori, were designed to showcase the local specialities of the regions along the JR West line.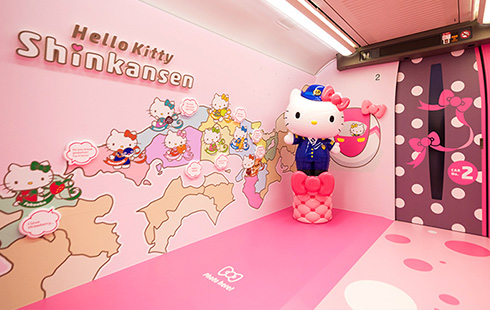 Image credit: JR Hello Kitty Shinkansen
Ultimate Hello Kitty fans can grab a seat in the second carriage called the Kawaii! Room. The floor, headrests, armrests, and window blinds are all Hello Kitty-themed. At the back of the carriage, there is also a Hello Kitty figure in a train conductor uniform which makes for a great photo spot.
---
5. Anpanman Train – three versions of Anpanman-themed trains
---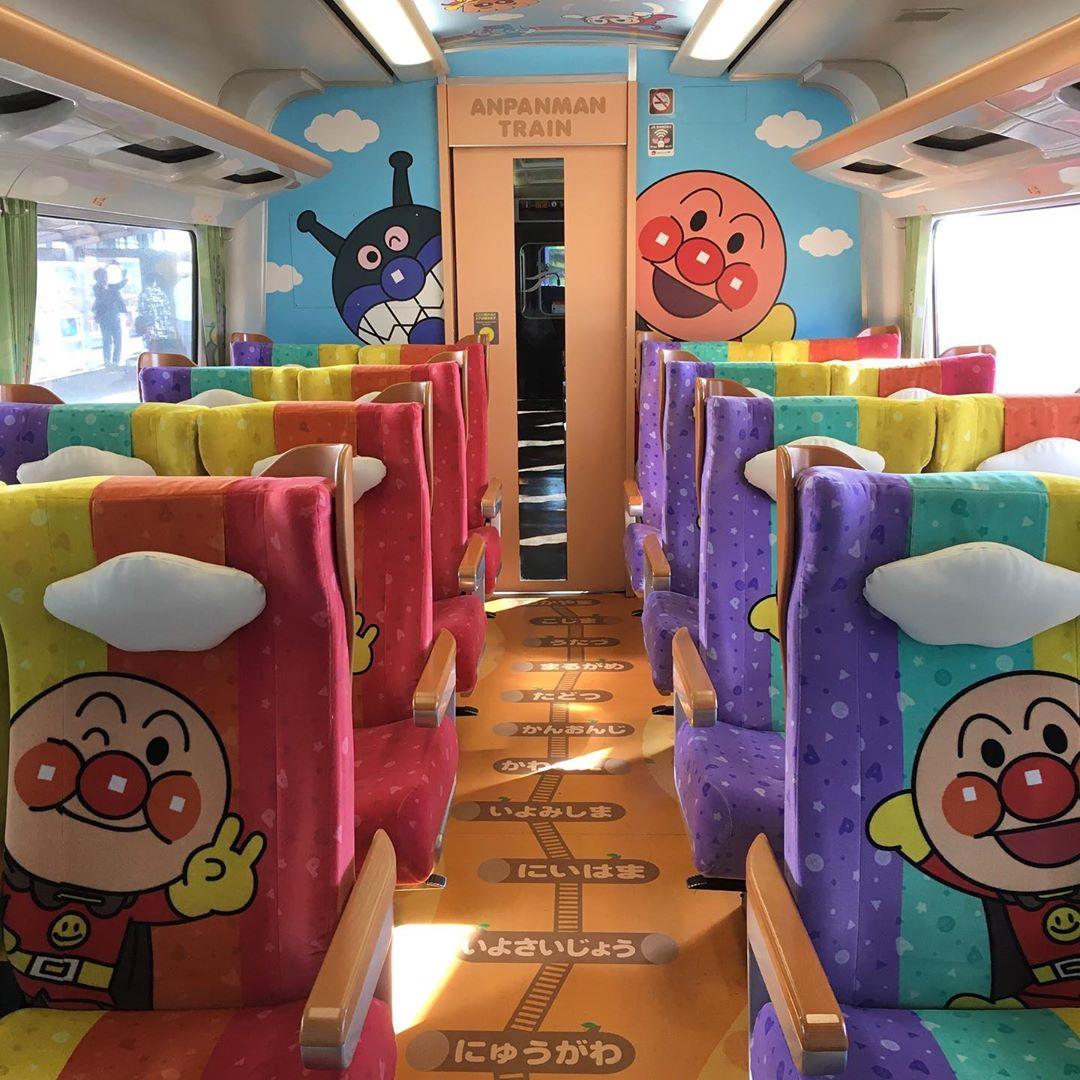 Image credit: @maritaka81 via Instagram
JR Shikoku operates 3 Anpanman-themed trains which take different routes. Each is decorated with a different design. You can board these trains with the JR Rail Pass and the All Shikoku Rail Pass. Refer to their website for more information on how you can reserve seats or buy tickets for these trains.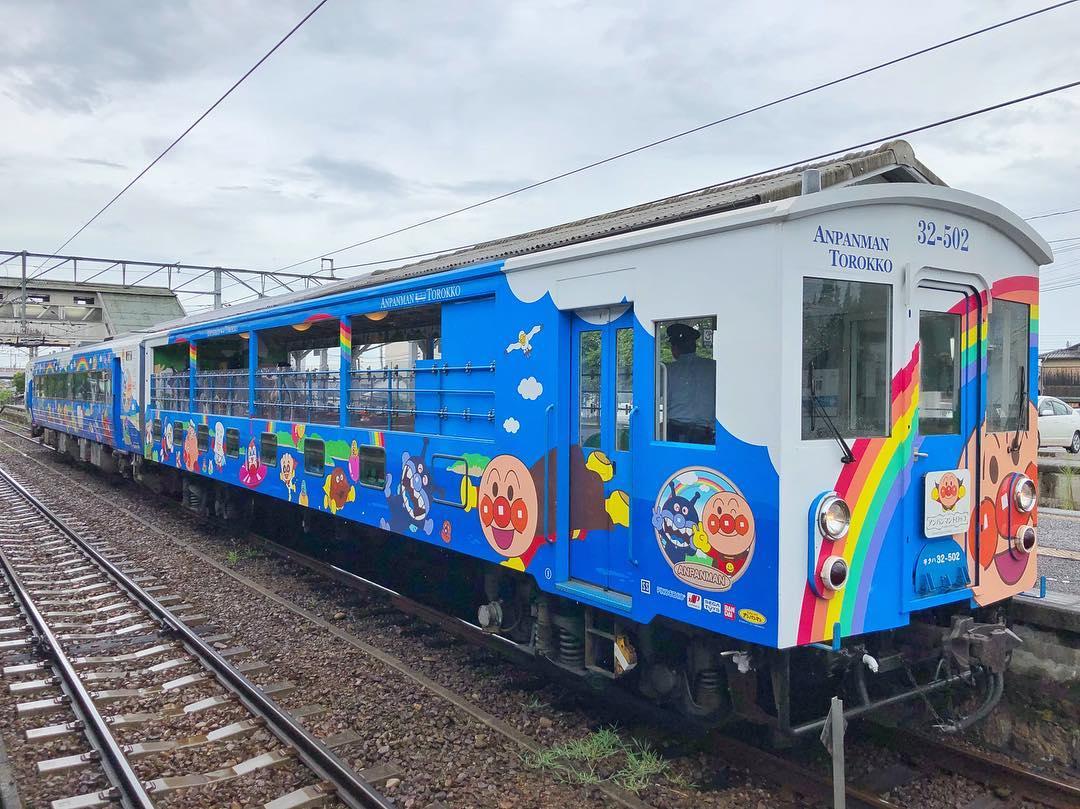 Image credit: @niepongt3 via Instagram
The Anpanman Torokko train runs on the Seto-Ohashi line from Okayama Station to Takamatsu Station. It features an open-air carriage where you can admire the view of the Seto Inland Sea while enjoying the wind in your hair.
Available during vacation periods and other national holidays, the Anpanman Torokko train can get booked out fast, so be sure to reserve your seats early.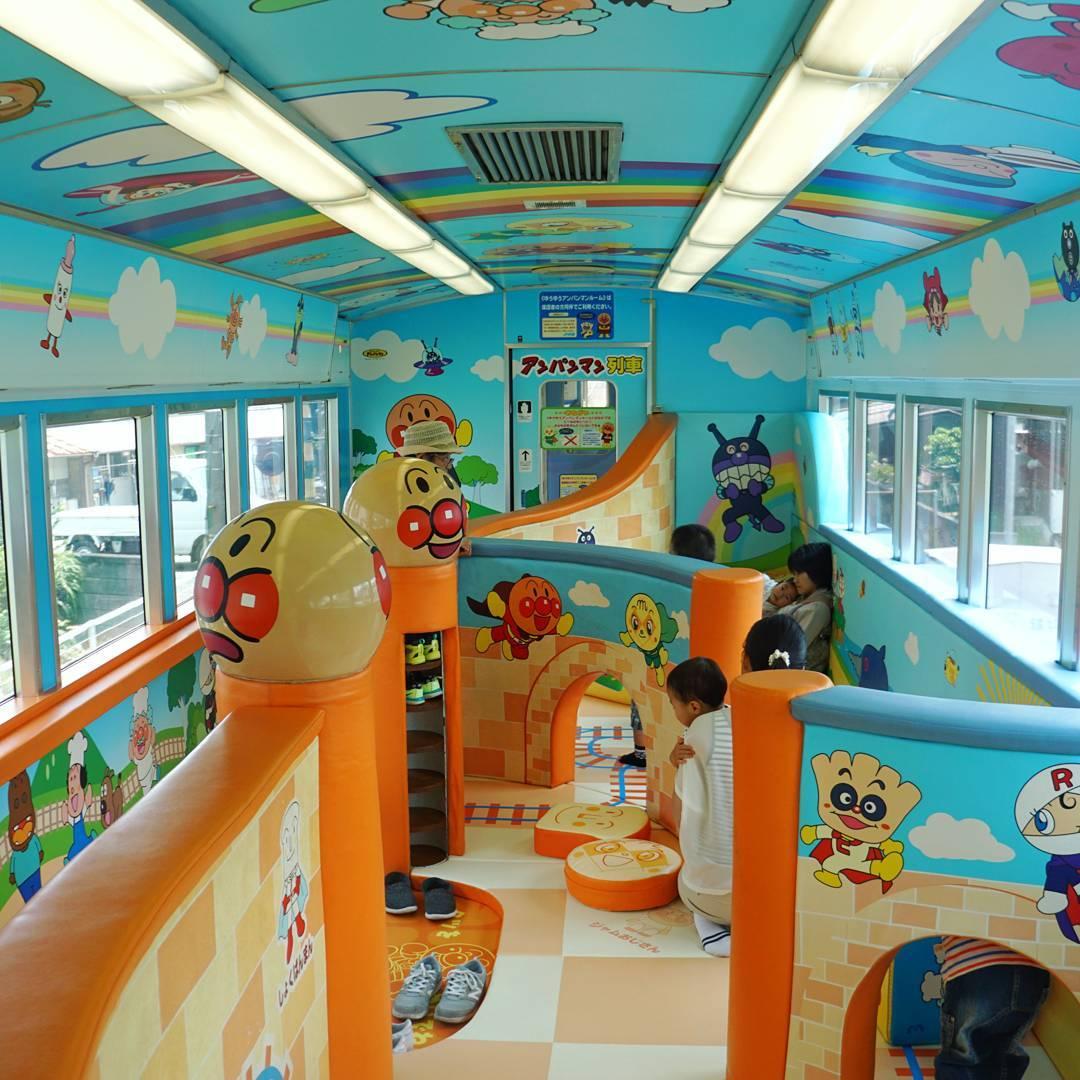 Image credit: @mashimashi24 via Instagram
The YuYu Anpanman train runs between Tokushima and Awa-Ikeda stations on the Kotoku line. This train is a haven for kids because an entire cabin is transformed into an Anpanman-themed play area. It typically runs from Fridays to Tuesdays.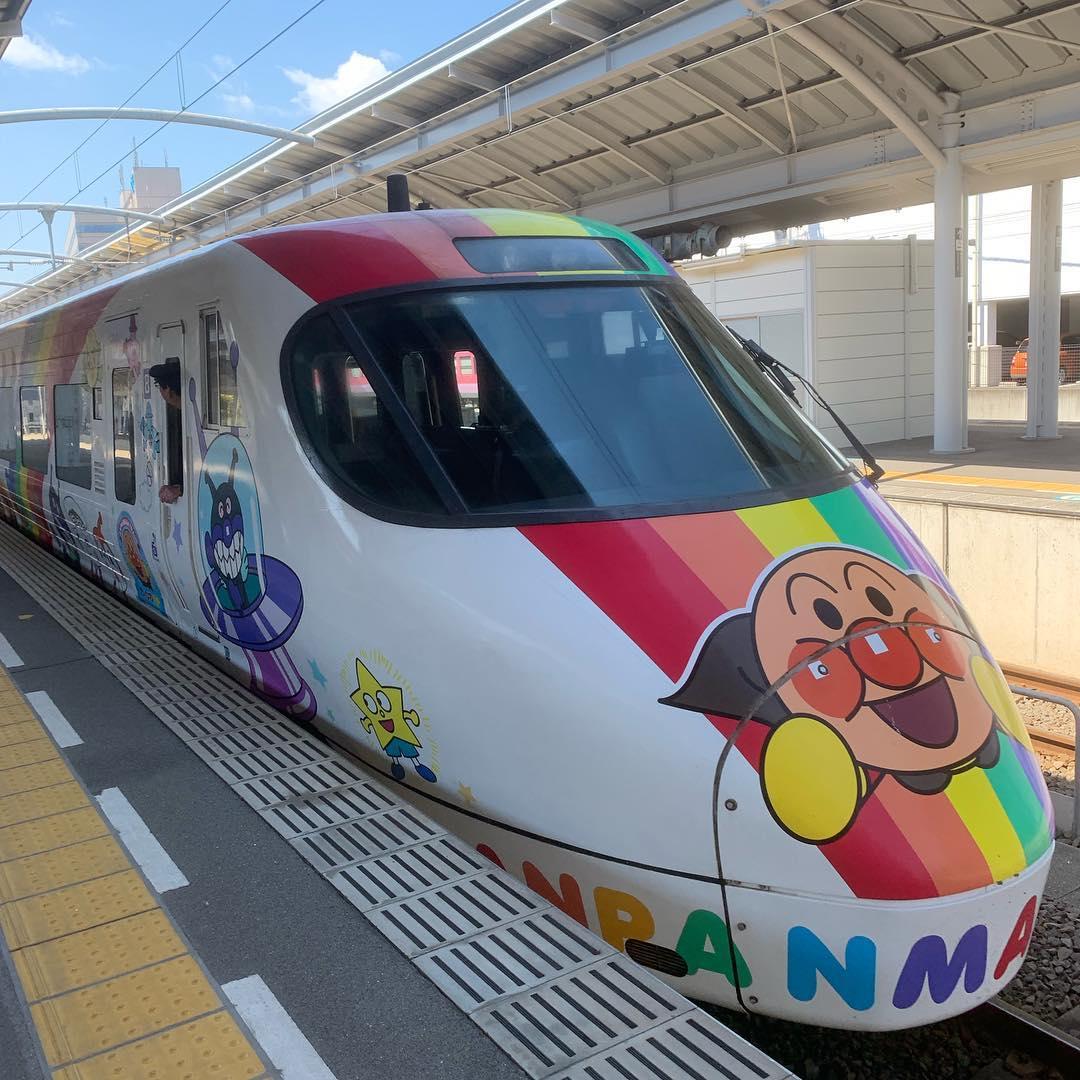 Image credit: @paintitpentablue via Instagram
The third Anpanman train is rainbow-themed and runs on the Dozan line. It's a scenic route that passes through the Iya Valley and Oboke Gorge. The interior also reflects the rainbow theme and the seats are upholstered in rainbow colours with Anpanman motifs. 
---
6. Hankyu Kyo-Train Garaku – traditional wooden townhouse designs
---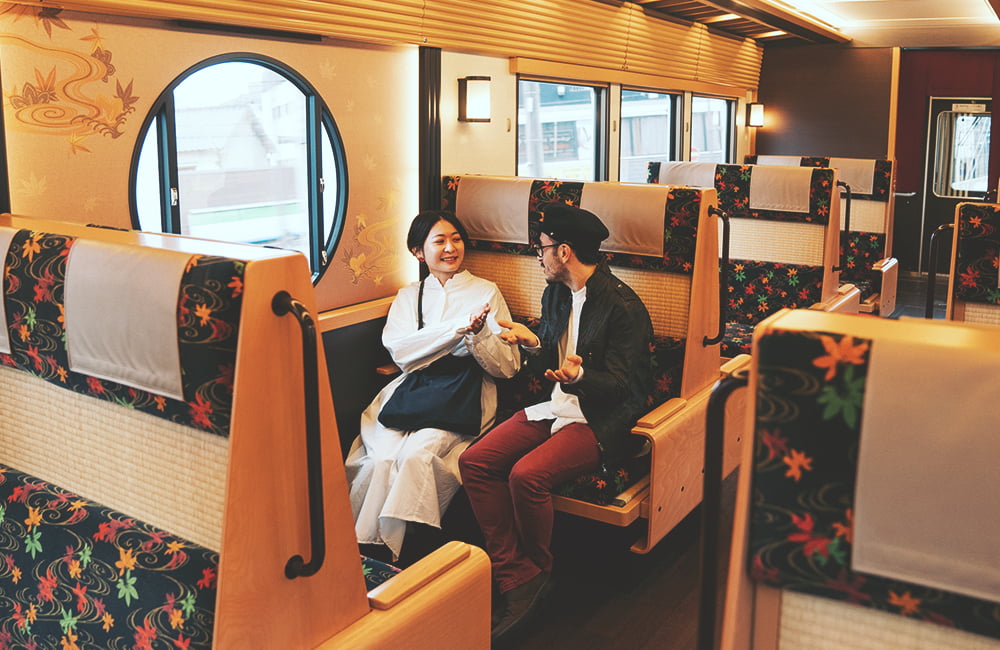 Image credit: Hankyu Railway
Hankyu Kyo-Train Garaku is known for its traditional interior design that is reminiscent of an old machiya (traditional wooden townhouse). This train operates between Osaka's Umeda Station and Kyoto's Kawaramachi Station, with 4 stops in between. A train ticket costs just ¥400 (~USD2.99), the same price as the regular train fare.
Expect dark wood panelling, woodblock printed wallpaper, and shoji-style partitions in the carriages. There are also small details like round viewing windows that make you feel like you're already in Kyoto once you board the train at Umeda Station.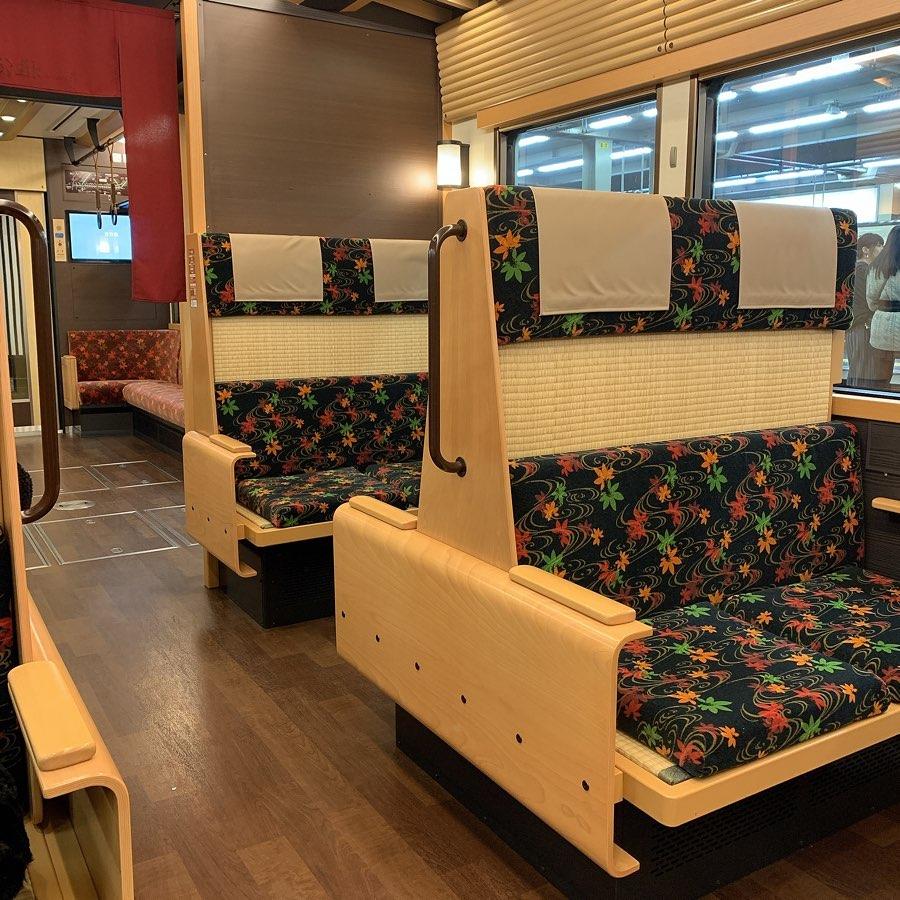 Carriage 1 is autumn-themed.
Image credit: @chocobanana0711 via Instagram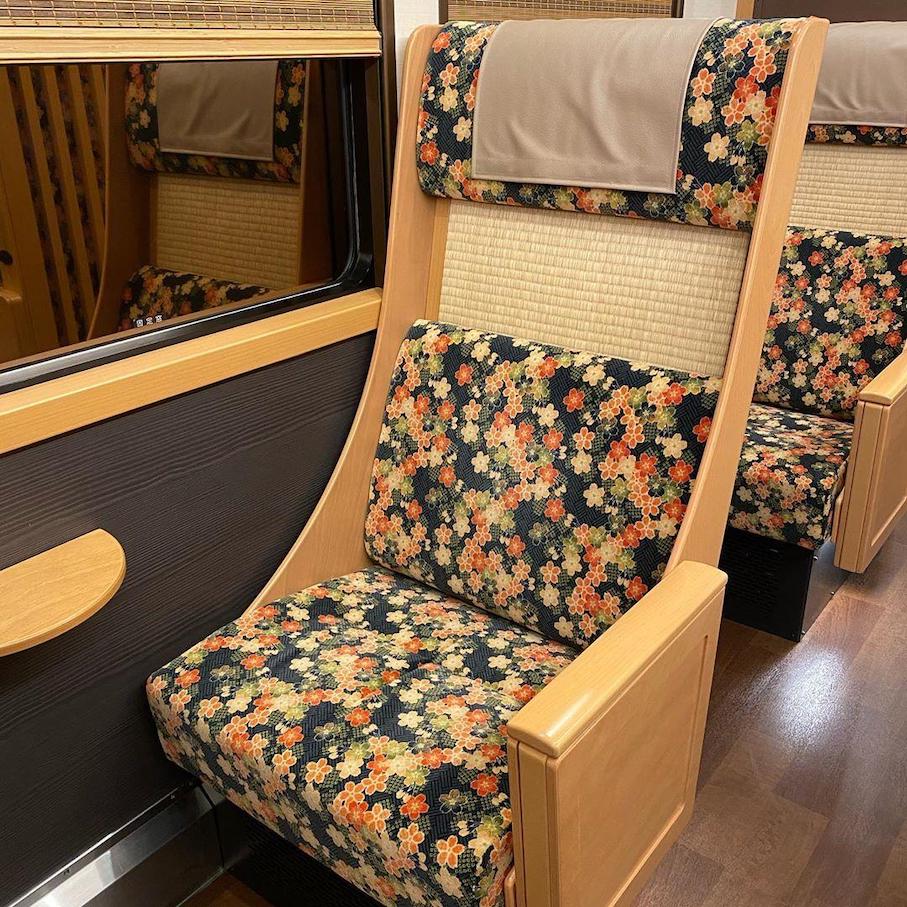 Carriage 3 is spring-themed.
Image credit: @tomo_35_camp via Instagram
The train has 6 carriages with their own themes, inspired by the 4 seasons, as well as 2 "micro-seasons" of early spring and early fall in Japan. The seats are upholstered in special fabric with botanical motifs of each particular season.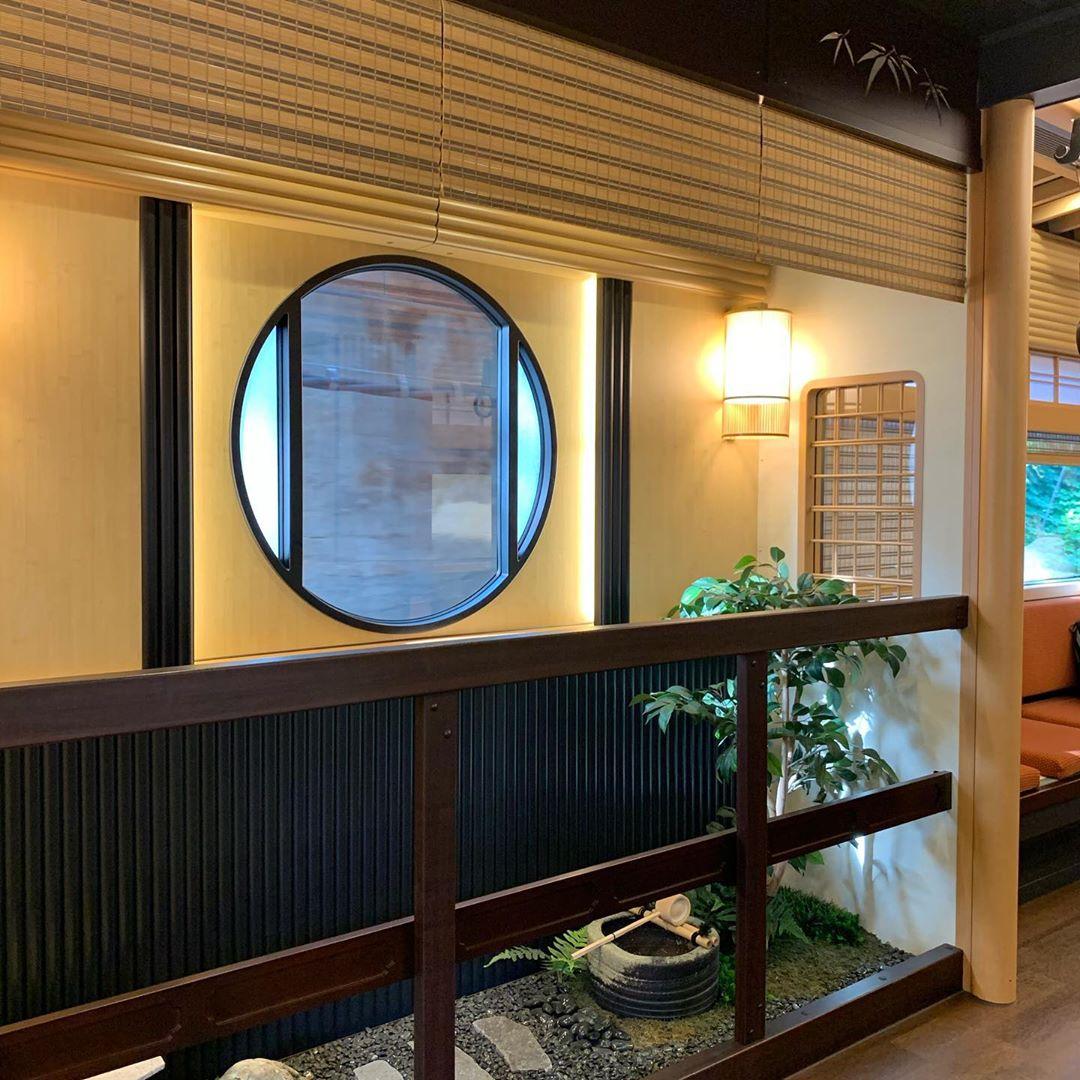 Mini version of a traditional Japanese garden.
Image credit: @akkun918f via Instagram
---
7. Tamaden – trains with cat designs inspired by a real-life cat
---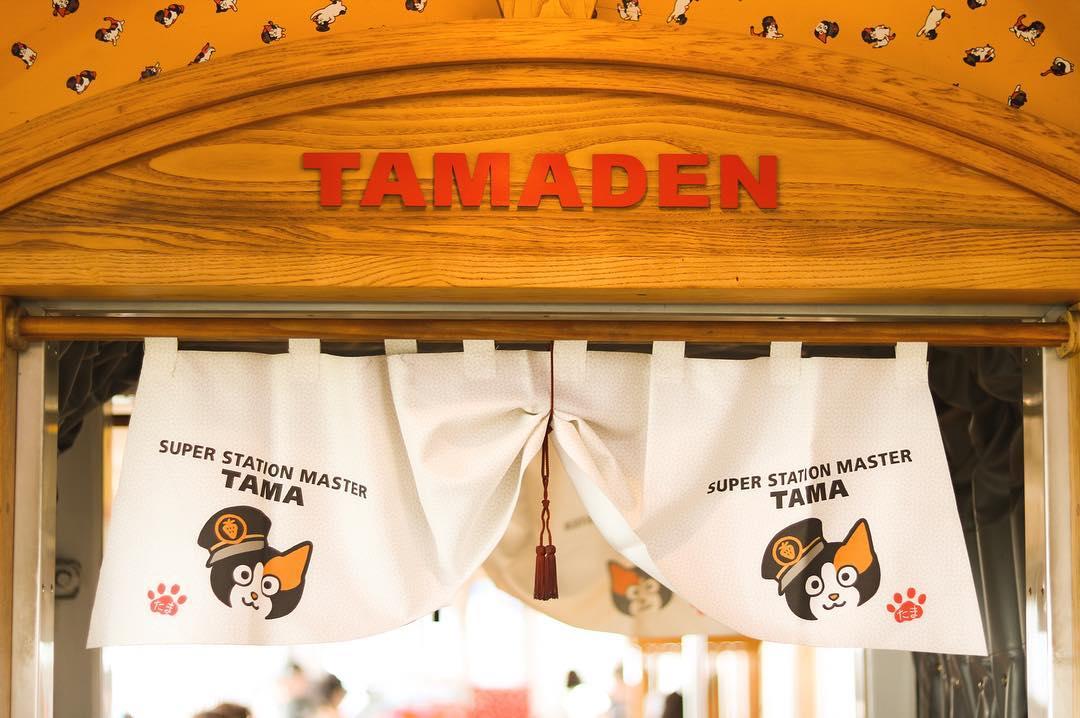 Image credit: @mamaki3215 via Instagram
Facing low ridership and financial problems, the Wakayama Electric Railway Kishigawa Line was on the brink of closure in the mid-2000s. Fortunately, a calico cat named Tama inspired an unexpected revival when she attracted crowds of tourists to the area, boosting foot traffic.
Tama was the former pet of the owner of a convenience store near Kishi Station. She was thereafter adopted by Wakayama Electric Railway's president, Mitsunobu Kojima, and named the Stationmaster of Kishi Station in 2007. Her contribution even earned her a promotion to Super Station Manager, and a knighthood from the governor of Wakayama Prefecture.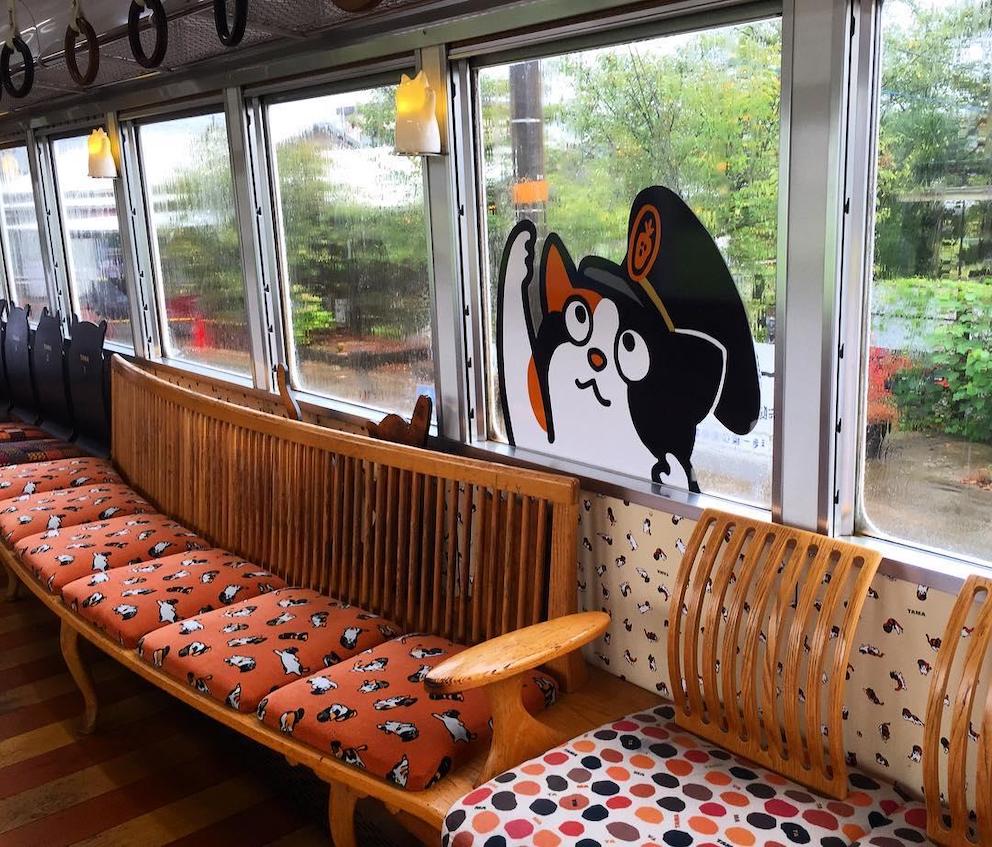 Image credit: @akinmamin via Instagram
After Tama's surge in popularity, a project commenced in 2010 to transform the railway trains into Tama-themed trains. These trains are now known as the Tamaden Railway, and Kishi Station is affectionately known as Tama Station too.
Both the exterior and interior of the trains are filled with motifs of Tama. The lamps in the train are cat-shaped and Tama prints can be found in every corner. Even if you're not a cat person, the decor is so cute that you might become a convert by the end of your ride.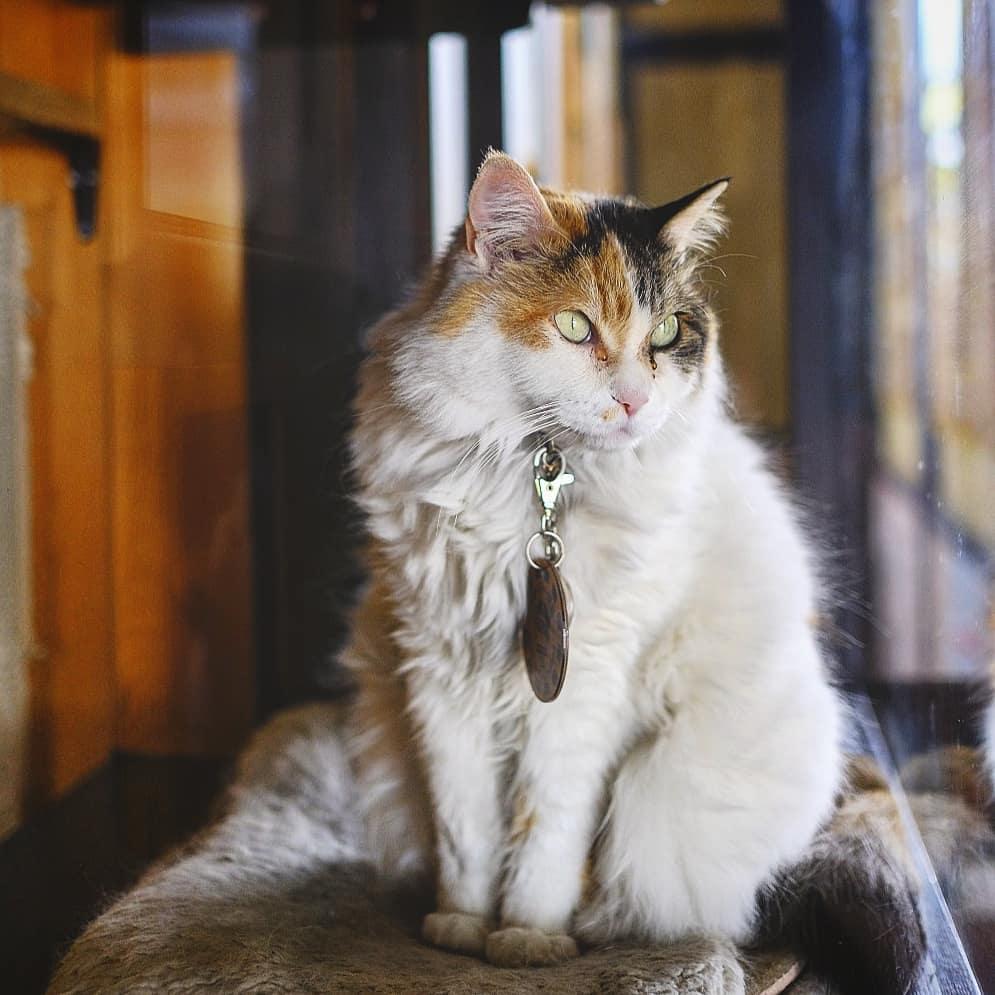 Image credit: @towenb via Instagram
Tama passed away in 2015 but Kishi Station now has a new Super Station Master, Tama II. Just like regular employees, Tama II has official working hours and days off. Her 2 other furry friends, Tama III and Tama IV, work at other stations along the route. 
If you're planning to visit the stations for these furry stationmasters, make sure you check their working schedules on their website to avoid disappointment.
Kishi Station also houses a Tama cafe, a small Tama museum, and a shrine dedicated to Tama.
---
8. iCHiGO EC – strawberries galore
---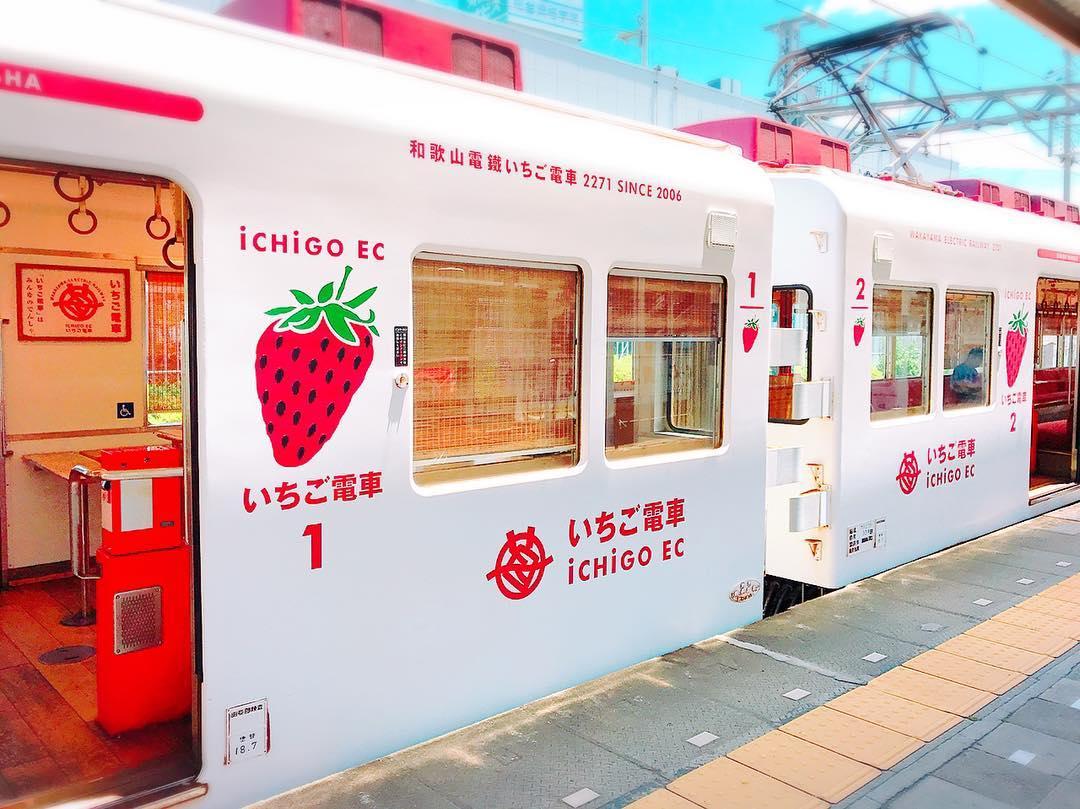 Image credit: @lliyousssa.1203 via Instagram
In addition to the Tamaden, the Wakayama Electric Railway Line has an iCHiGO train. Strawberries were chosen as the theme as many strawberries are grown in Kinokawa and they are a special product of the town where the train passes through.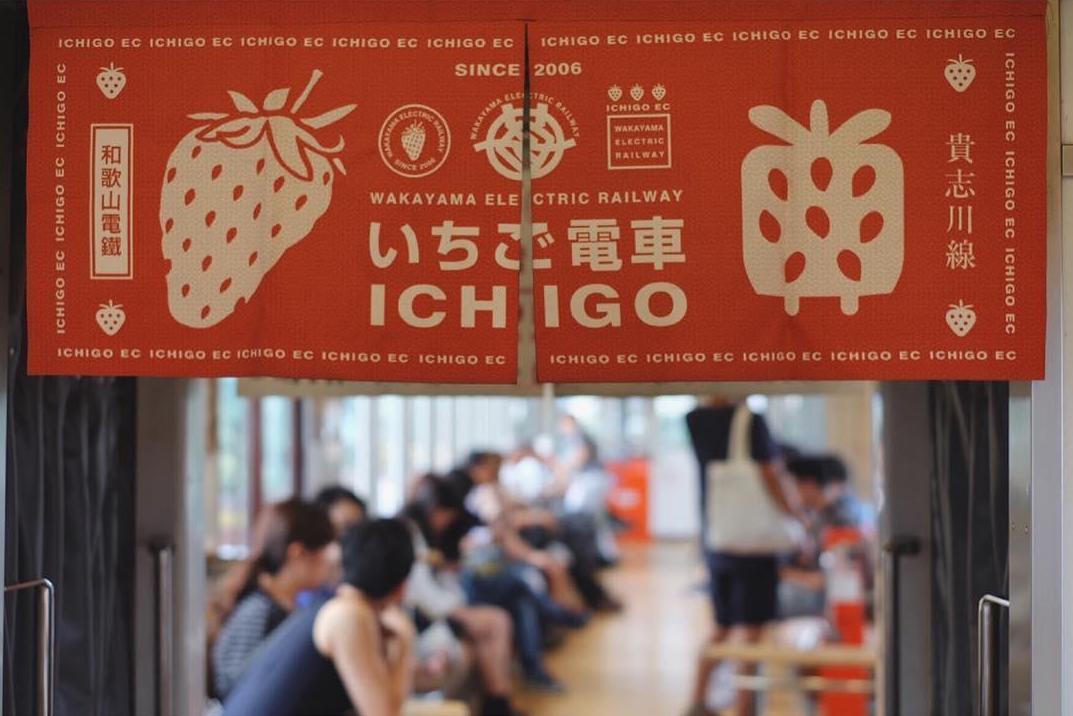 Image adapted from: @zonox via Instagram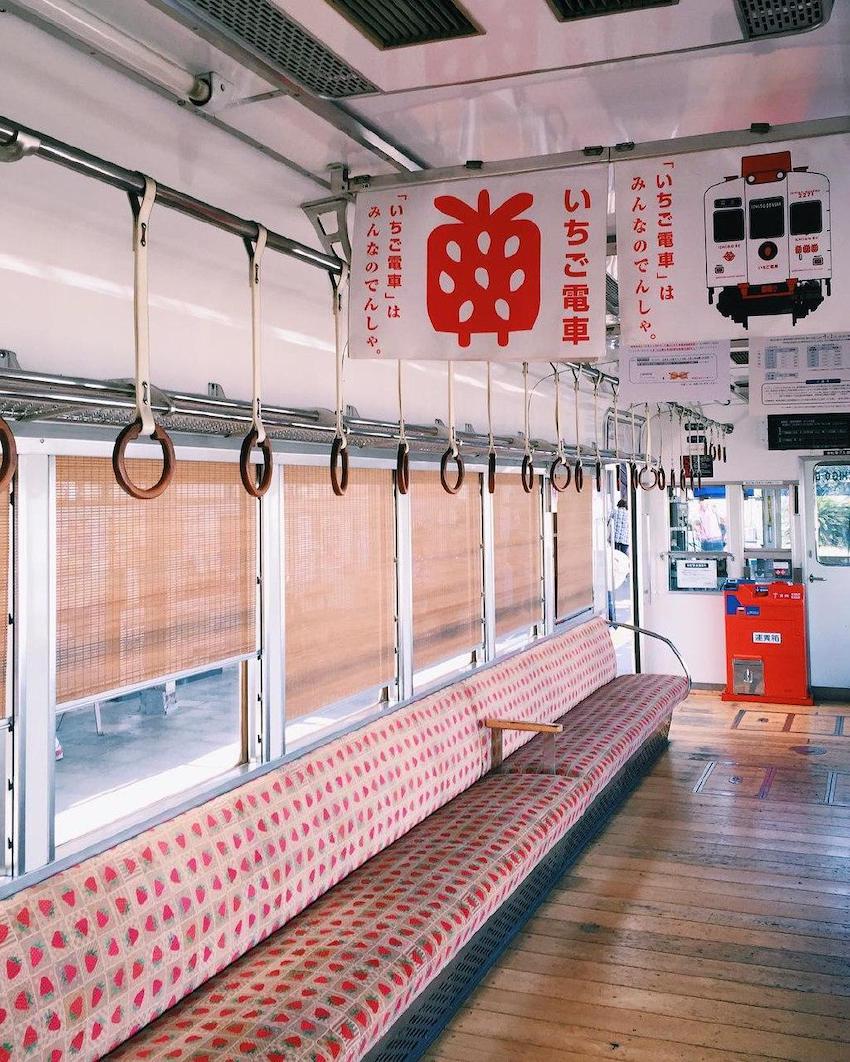 Image credit: @kogainoinu via Instagram
The exterior of the train is decked in white and red, while the interior uses mainly wood in its furnishings. Within the train, the cushions are strawberry-patterned, and the doors and banners sport bright red strawberry motifs in the shape of a train.
---
9. Hanayome Noren – luxurious and grand train inspired by traditional crafts
---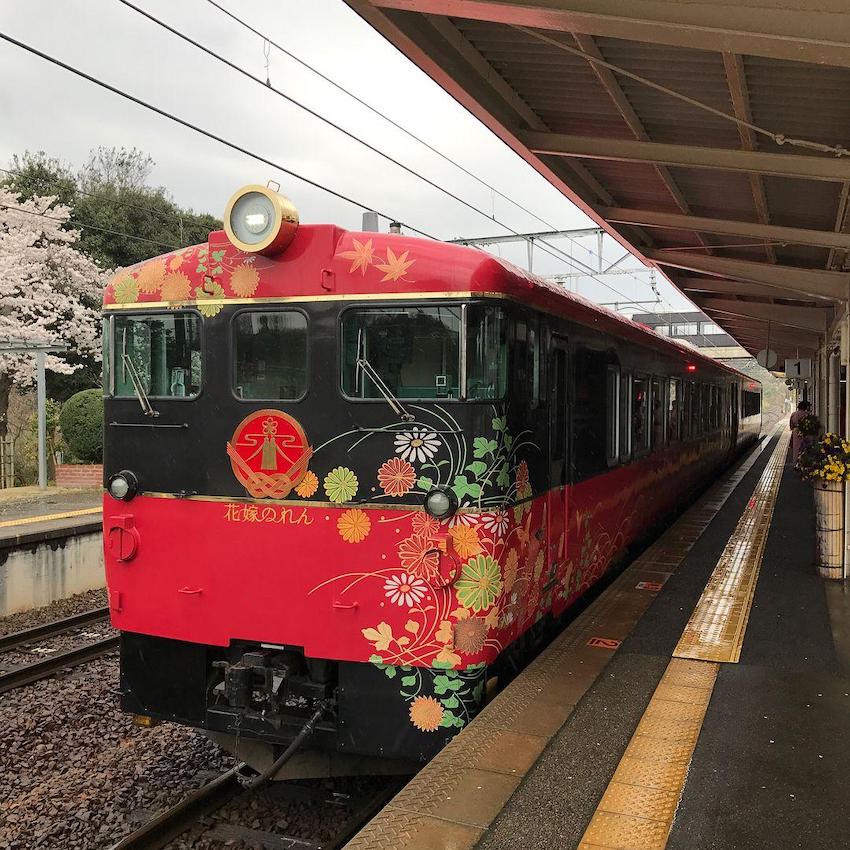 Image credit: @supernumerin via Instagram
Connecting Kanazawa Station and the hot spring resort of Wakura Onsen, the Hanayome Noren is a sightseeing train along the Nanao line. Inspired by the traditional crafts of the Hokuriku region, such as Wajima-nuri lacquerware, Kaga Yuzen dyeing, and Kanazawa gold leaf, the exterior of the train is luxurious and grand.
A ride on this train is covered by the Japan Rail Pass, but you have to make a seat reservation at JR ticket offices. The train is scheduled to run every weekend, and you can check out its exact schedule on their website.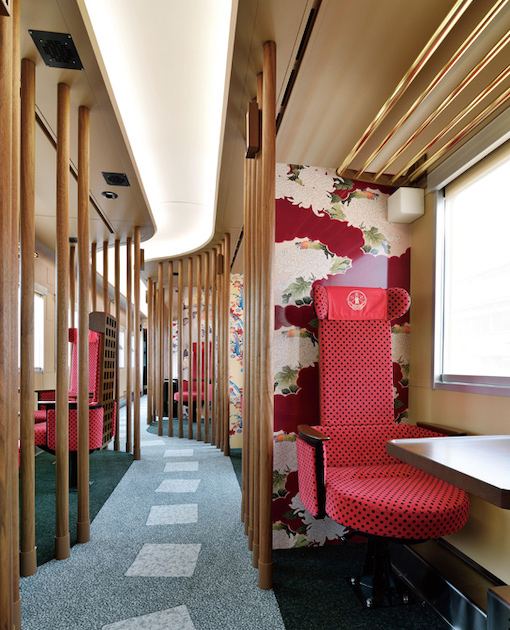 Image credit: Japan National Tourism Organization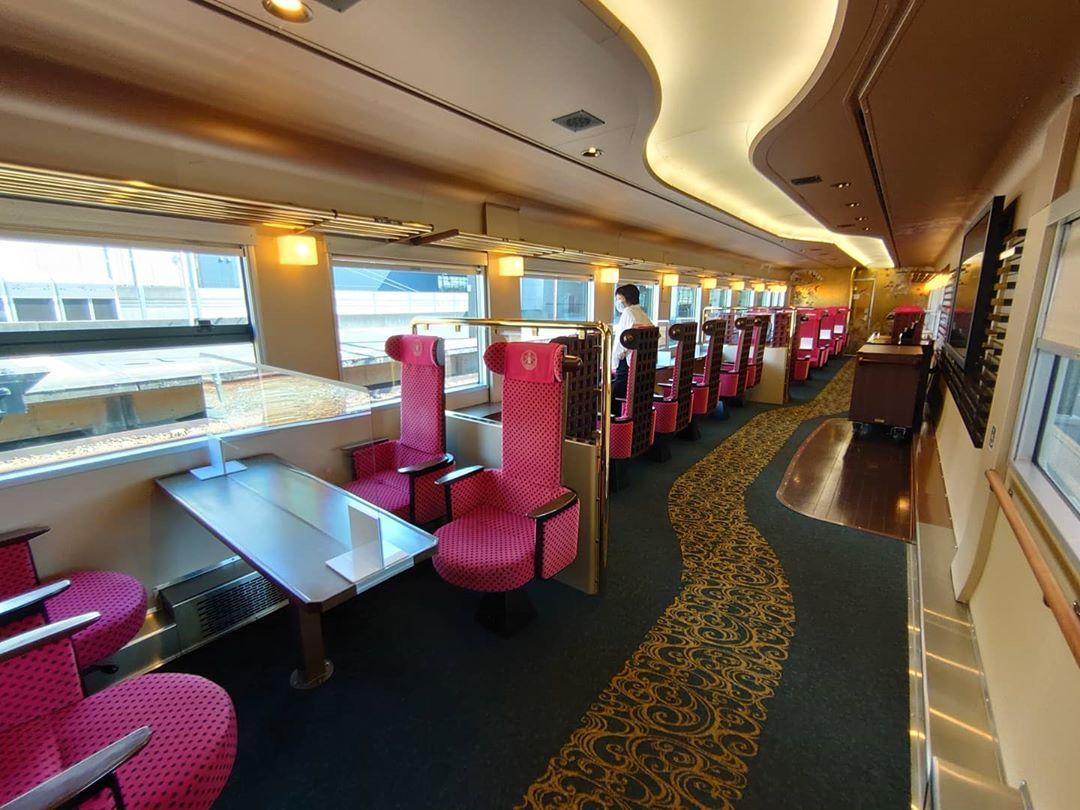 Image credit: @fumirin999 via Instagram
The interior is fitted with a mix of semi-private seats separated by wooden lattices, and regular rotating seats. All the seats have a bright red mesh fabric with wooden backrest and armrests. The semi-private seats are decorated with wallpapers adorned with different motifs, such as cherry blossom, chrysanthemum, and autumn foliage.
---
10. Omoden – dedicated to toys, with gacha machines
---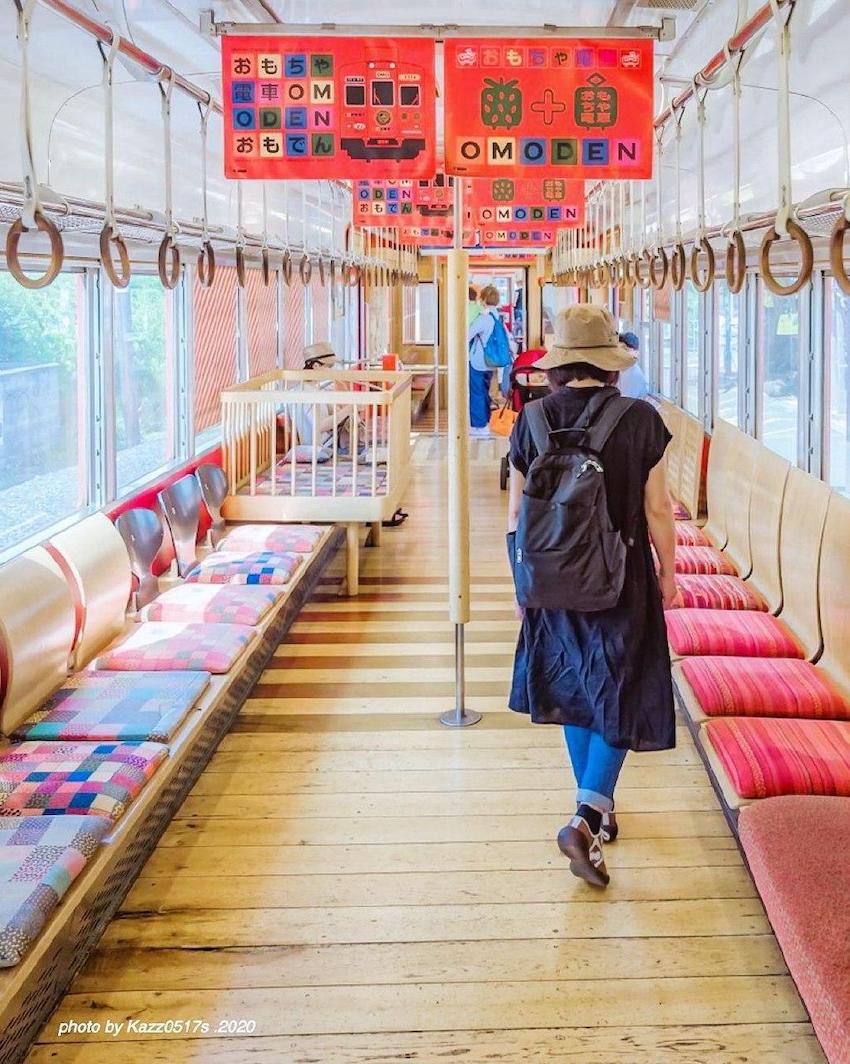 Image credit: @kazz0517s via Instagram
Omoden is a train dedicated to toys, old or new. The interior consists of different types of seats, from regular cushioned train seats to individual seats with different backrests and fabric designs.
It runs along the 14 stations of the Wakayama Electric Railway Kishigawa Line.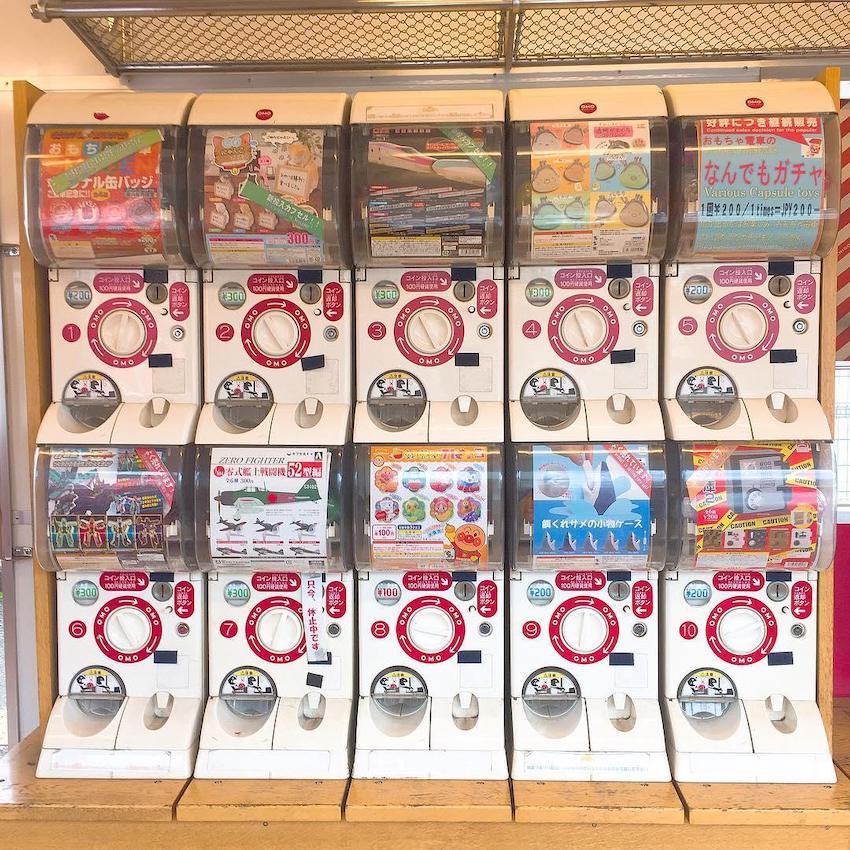 Image credit: @mrk_heya via Instagram
The best part is that there are actual gashapon (toy capsule machines) on the train, fitting additions to a toy-themed train.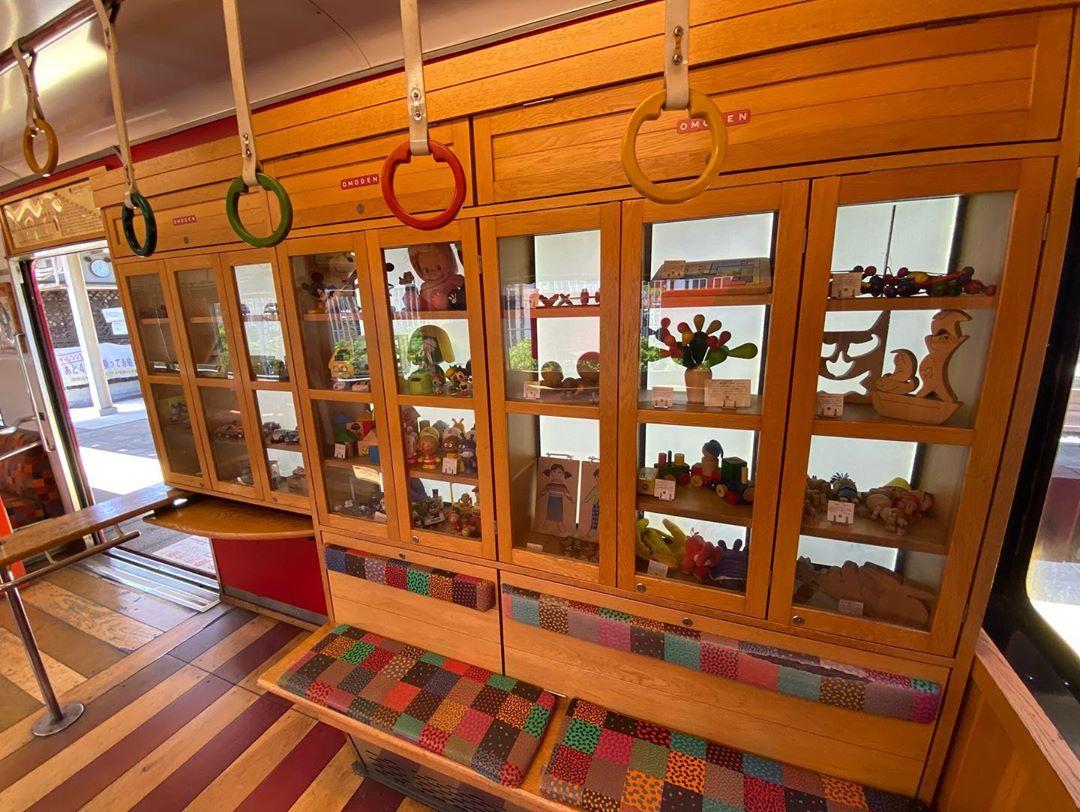 Image credit: @luckymelmo via Instagram
There are also shelves showcasing all sorts of toys and figurines. 
---
11. Umeboshi Densha – an homage to the Japanese plum
---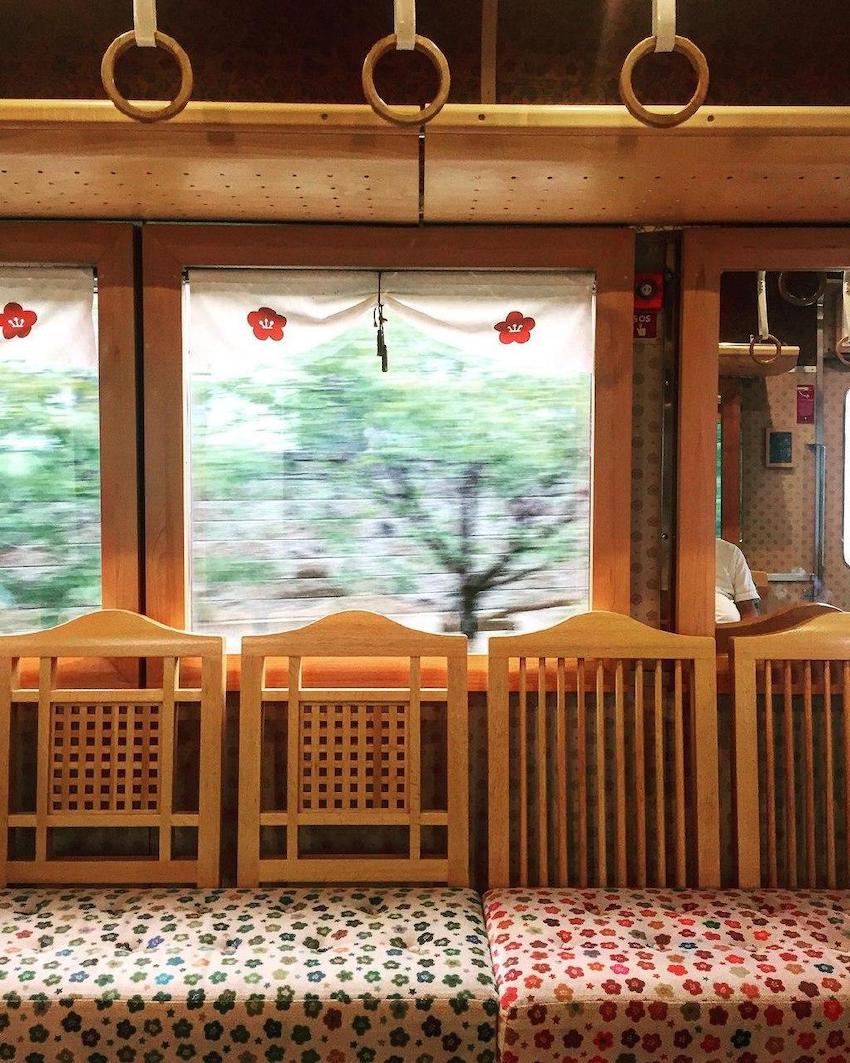 Image credit: @jyosuikanbei via Instagram
Plums are a speciality of Wakayama Prefecture as they are Japan's largest producer of plums. Thus, it's not surprising that they have a train, the Umeboshi Densha, that pays homage to the iconic Japanese plum. This train services the 14 stations between the JR Wakayama Station and Kishi Station.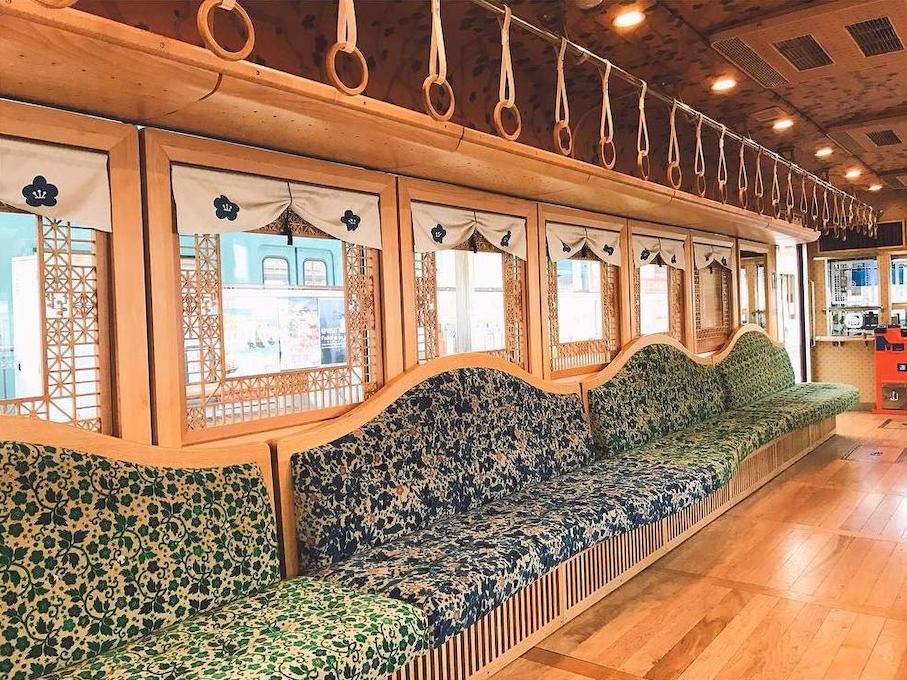 Image adapted from: @_lm3rh via Instagram
The interior of the train utilises wood for the seats, windows, and flooring. Some of the cushions have plum blossom patterns on them.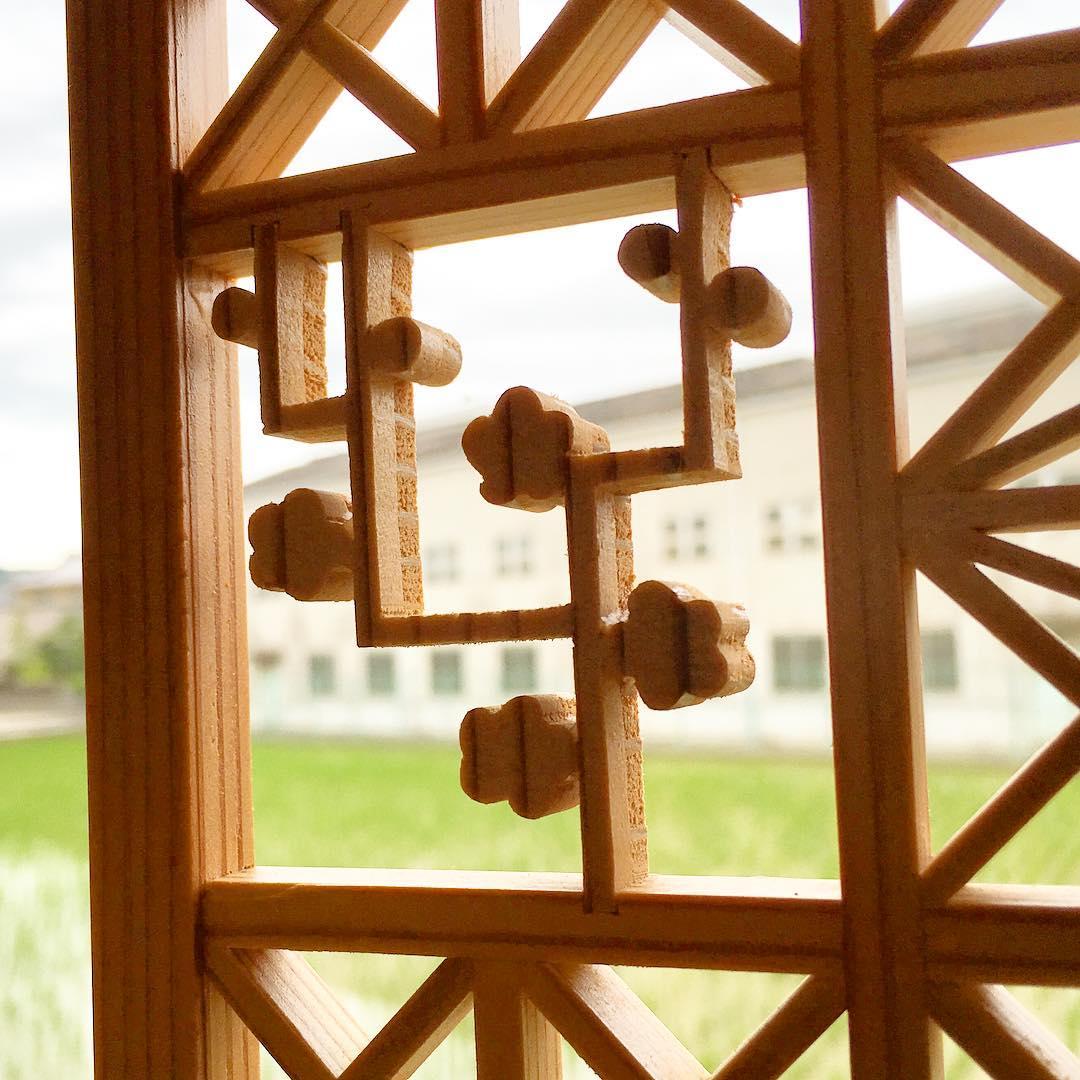 Image credit: @yoshitamakko via Instagram
The windows are adorned with dainty short curtains with 2 plum blossom motifs on each of them as well. Even the carvings on the window frames are in the shape of the plum blossom.
---
Themed trains to hop on in Japan
---
Hopping on the shinkansen to zoom past cities and prefectures is exciting in its own right, but these sightseeing themed trains allow you to travel slowly and take in unspoiled sights. If you have time to spare, consider boarding one of these themed trains for a relaxing travel experience.
First-timers to Japan should check out these unspoken Japanese train etiquette, our cheat sheet to the Tokyo train map, and some train tips to travel like a local.
---
Cover image adapted from: @tenjochou, Hankyu Railyway, JR Hello Kitty Shinkansen, @cha_074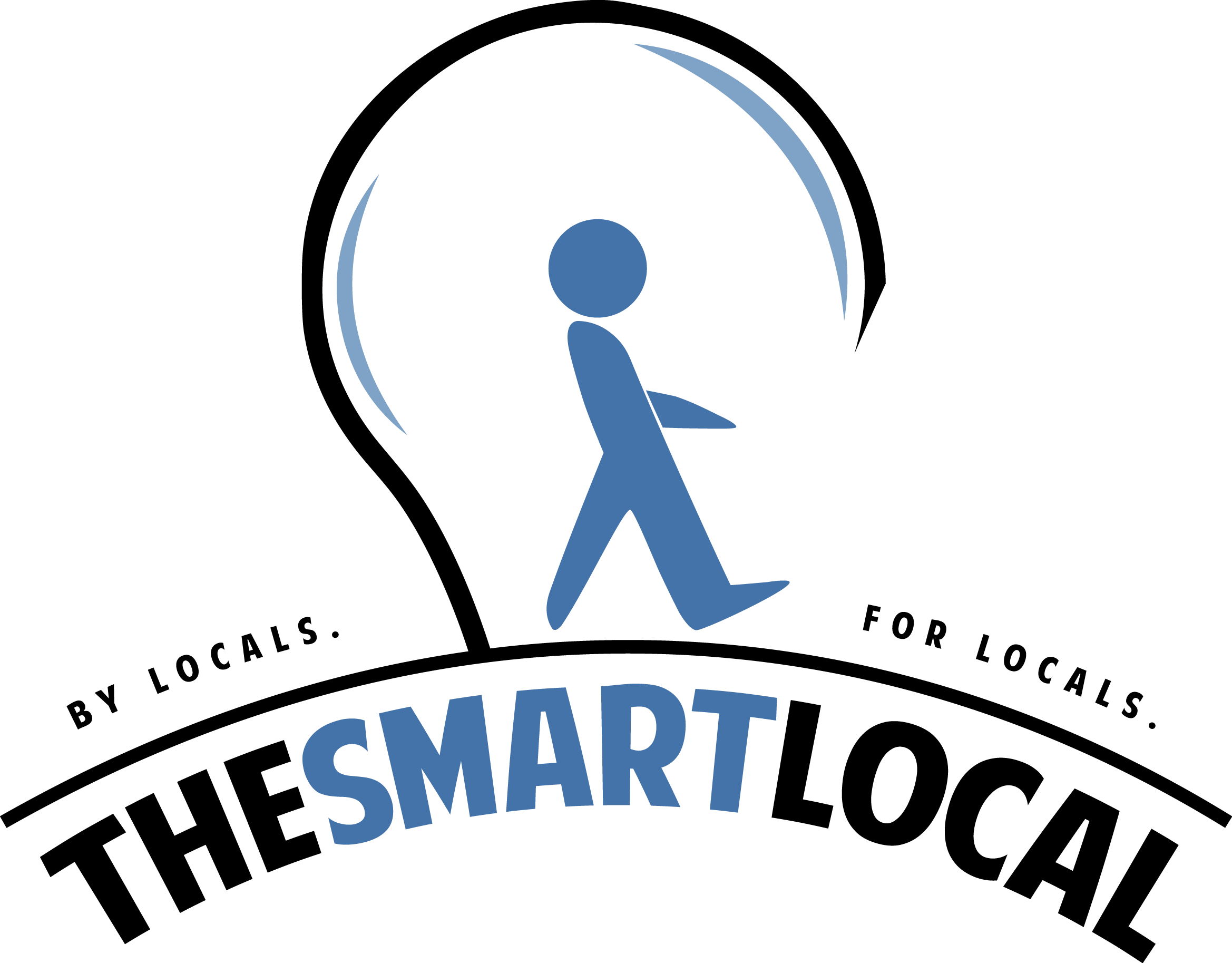 Drop us your email so you won't miss the latest news.