Spring anime in 2022
---
Anya from Spy x Family has gotten us chanting "waku waku" (わくわく; onomatopoeia to express excitement) after displaying her kawaii antics on the show. However, Spy x Family isn't the only exciting anime in spring 2022.
Here's a list of spring anime in 2022 that you should watch, including the hilarious and often memed Ya Boy Kongming!, and the dark psychological anime Tomodachi Game.
---
1. Spy x Family
---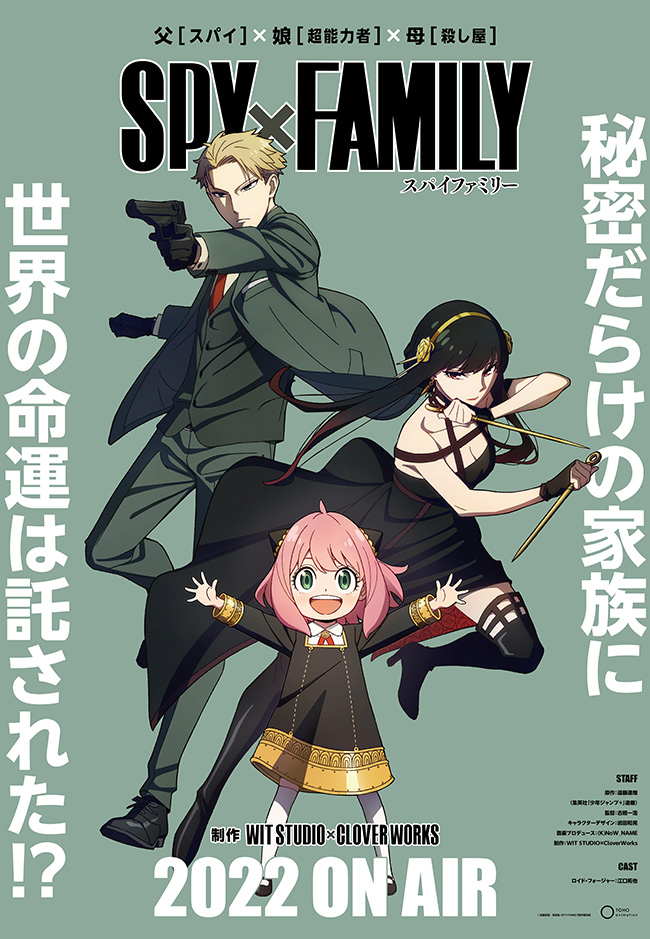 Image credit: TVアニメ『SPY×FAMILY』
Loid Forger, otherwise known as "Twilight", is a spy who works for his country, Westalis, for the sake of preventing war with the neighbouring Ostania. 
His latest mission requires him to investigate an Ostanian politician, and it is his most difficult task yet. Loid has to start a family in order to avoid all suspicion and pass himself off as an ordinary citizen.
Loid adopts Anya, who, as a result of secret experiments conducted by an unknown organisation, is able to read the minds of those around her. Loid later marries Yor Briar, who has a hidden identity of her own, just like Loid.
As Anya is able to read the minds of her parents, she is fully aware of their hidden identities, but she is determined to reveal nothing so as to not spoil the fun.
Despite their family being a mere tool that is used to fulfil their work-related necessities, could their relations be strengthened into something more?
Genre: Action, Comedy
Length: 12 episodes
Release date: 9th April 2022
Video credit: TOHO animation チャンネル
---
2. The Rising of the Shield Hero Season 2
---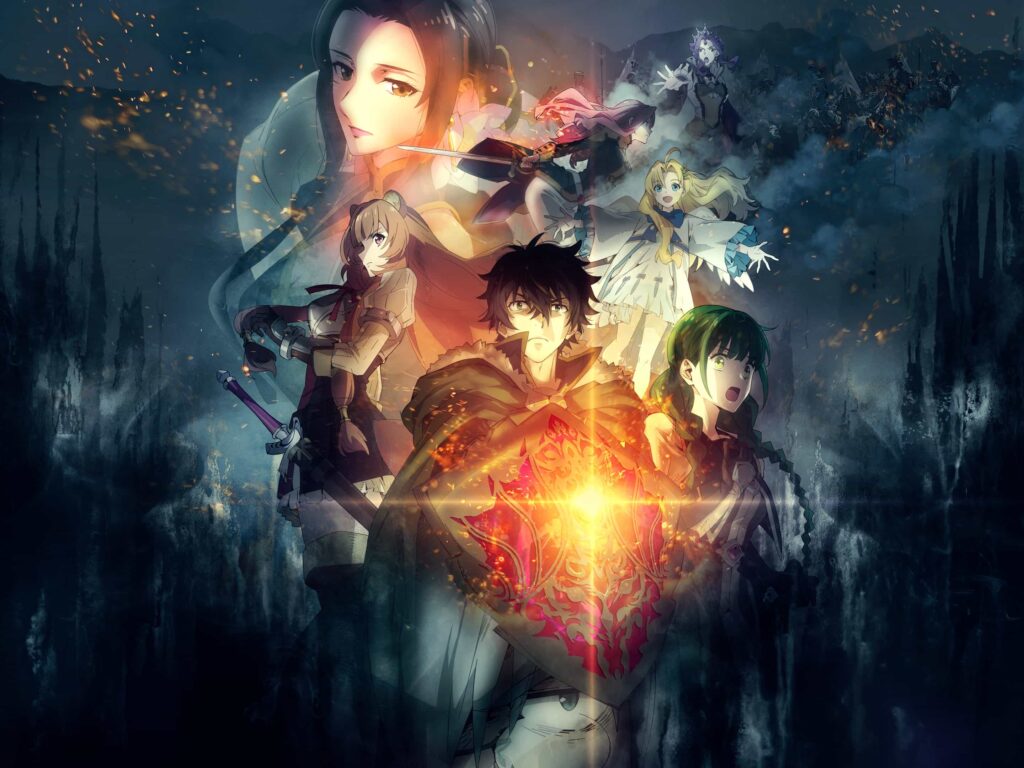 Image credit: TVアニメ『盾の勇者の成り上がり』シーズン2
The Rising of the Shield Hero is set in the kingdom of Melromarc, which has been plagued by the Waves of Calamity – a mysterious, recurring phenomenon that brings the nearby lands to ruin – for aeons.
As a result, the kingdom has been summoning ordinary men from modern-day Japan to be the heroes that they need in order to survive the Waves. The Four Cardinal Heroes are each given a different weapon – sword, shield, bow, and spear – to combat the Waves. 
Naofumi, our dear protagonist, is often ridiculed for being the "shield hero" as he has weak offensive capabilities. When Naofumi starts his training, he is quickly betrayed by his training partner and was accused of taking advantage of her despite being innocent.
Naofumi now has to rebuild his wrongfully tainted reputation while training for combat against the Waves. Realising the difficulties of being alone, Naofumi buys a demi-human slave – Raphtalia – who was on the verge of death. Together, they attempt to protect the people of Melromarc from the Waves.
In the second season of The Rising of the Shield Hero, the Spirit Tortoise – a mountain-sized tortoise monster – awakens from its slumber, posing a threat that is even greater than the Waves. Perhaps this creature is linked to and can provide some form of explanation for the strange phenomenon that is the Waves of Calamity?
Genre: Action, Adventure, Drama, Fantasy
Length: 13 episodes
Release date: 6th April 2022
Video credit: KADOKAWAanime
---
3. Kaguya-sama: Love Is War – Ultra Romantic
---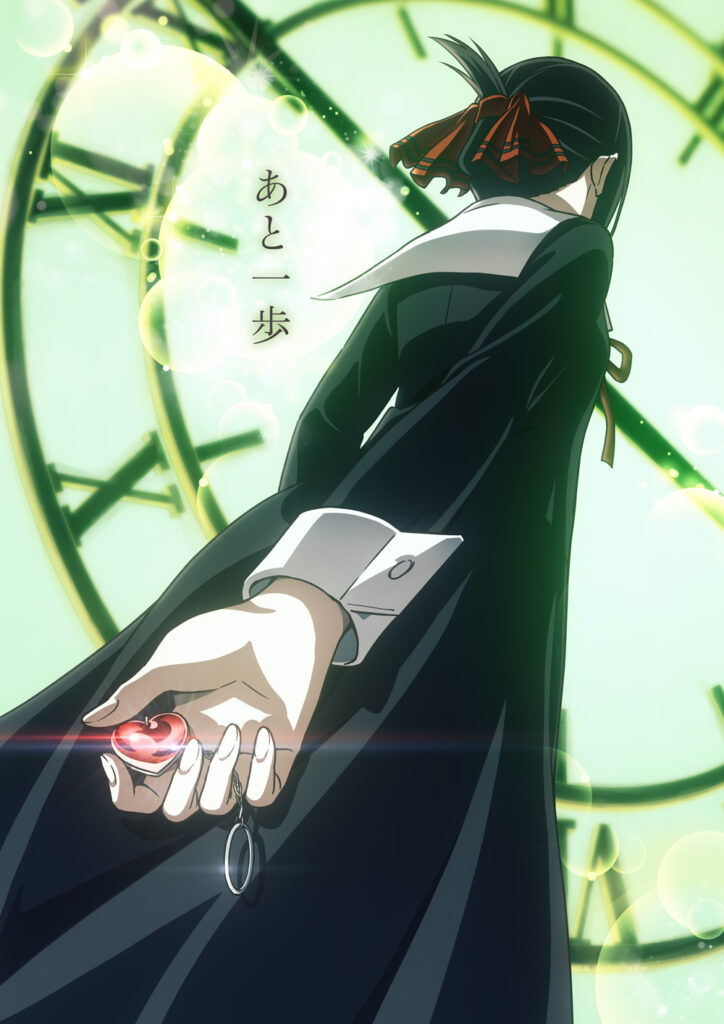 Image credit: TVアニメ「かぐや様は告らせたい-ウルトラロマンティック」
Kaguya-sama: Love Is War is set in the prestigious Shuchiin Academy, where Shirogane Miyuki and Shinomiya Kaguya are the student council president and vice president respectively. 
Miyuki is the top student in their cohort, and his academic excellence is known throughout the prefecture. Meanwhile, Kaguya is the daughter of a wealthy family and excels in everything she does.
The two of them are revealed to have feelings for each other, but neither are willing to admit it. As a result, both of them resort to psychological warfare and calculated tactics in order to get the other to confess.
To them, the one who confesses first will be deemed weaker. Thus, for the sake of their pride, Miyuki and Kaguya continuously engage in a battle of wits in order to emerge victorious on the battlefield of love.
Genre: Comedy, Suspense
Length: 12 episodes
Release date: 9th April 2022
Video credit: Aniplex YouTube Channel
---
4. Shikimori's Not Just a Cutie
---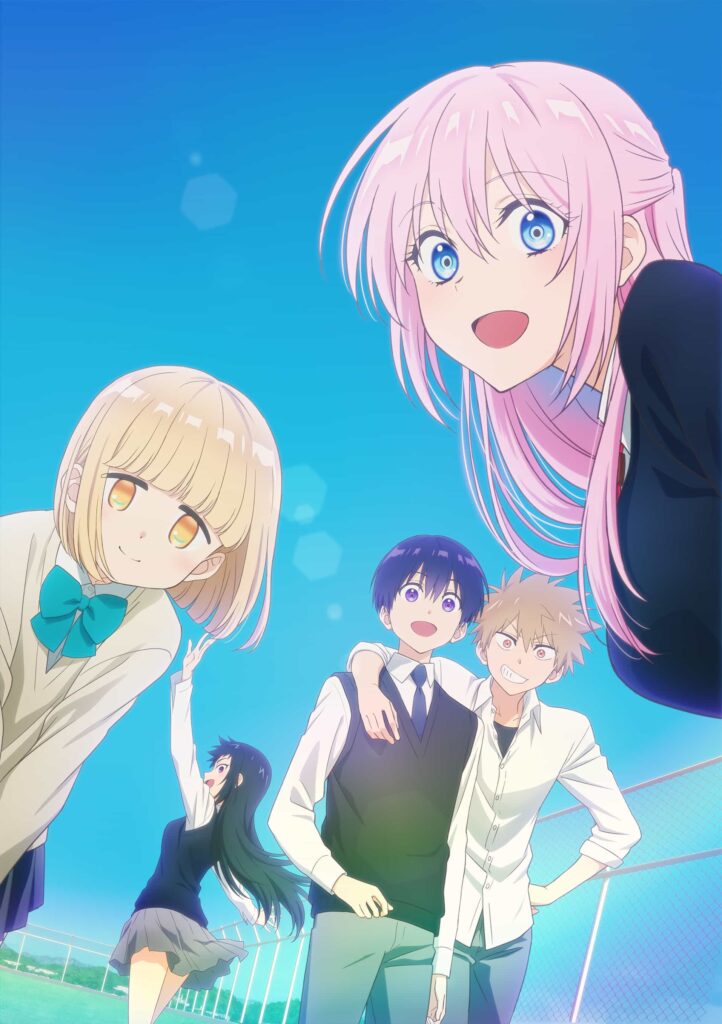 Image credit: TVアニメ『可愛いだけじゃない式守さん』
Shikimori's Not Just a Cutie is a slice-of-life anime that focuses on the adorable couple, Shikimori Micchon and Izumi Yuu, as they go through their high school lives.
Shikimori and Izumi are the polar opposites of each other, with Shikimori being a strong, competent, and reliable girlfriend, while Izumi is timid and clumsy. 
Their unconventional dynamic leads to many comical and heart-racing moments as Shikimori often reveals a cooler and darker side of herself when it comes to protecting or helping her boyfriend.
Genre: Comedy, Romance
Length: 12 episodes
Release date: 10th April 2022
Video credit: NBCUniversal Anime/Music
---
5. Komi Can't Communicate Season 2
---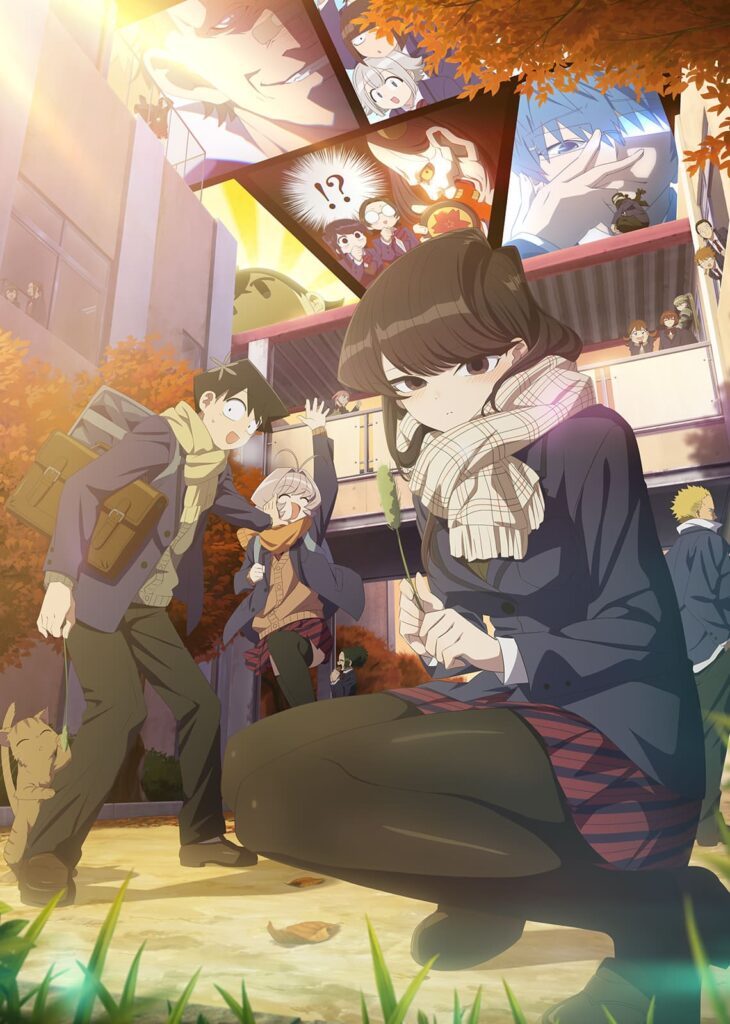 Image credit: TVアニメ『古見さんは、コミュ症です。』
Tadano Hitohito is an ordinary high school student who plans to lead a peaceful life at school and stay out of trouble. However, his plan almost immediately fails as he is assigned to sit next to Komi Shouko, the most beautiful girl in school. As a result, his classmates now see him as a threat, and Tadano's peaceful school life comes to an abrupt halt.
Being seatmates with Komi helps Tadano develop a friendship with her, and he learns that the seemingly perfect Komi actually has crippling anxiety that prevents her from communicating properly with her peers.
Tadano later learns that Komi's goal is to make 100 friends by the end of high school, and he decides to help her with her goal by becoming her first friend. 
The second season of Komi Can't Communicate continues with the adorable character progression of our socially anxious Komi as she continues to step out of her comfort zone and make new friends.
Genre: Comedy
Length: 12 episodes
Release date: 10th April 2022
Video credit: SHOPRO
---
6. Aharen-san wa Hakarenai
---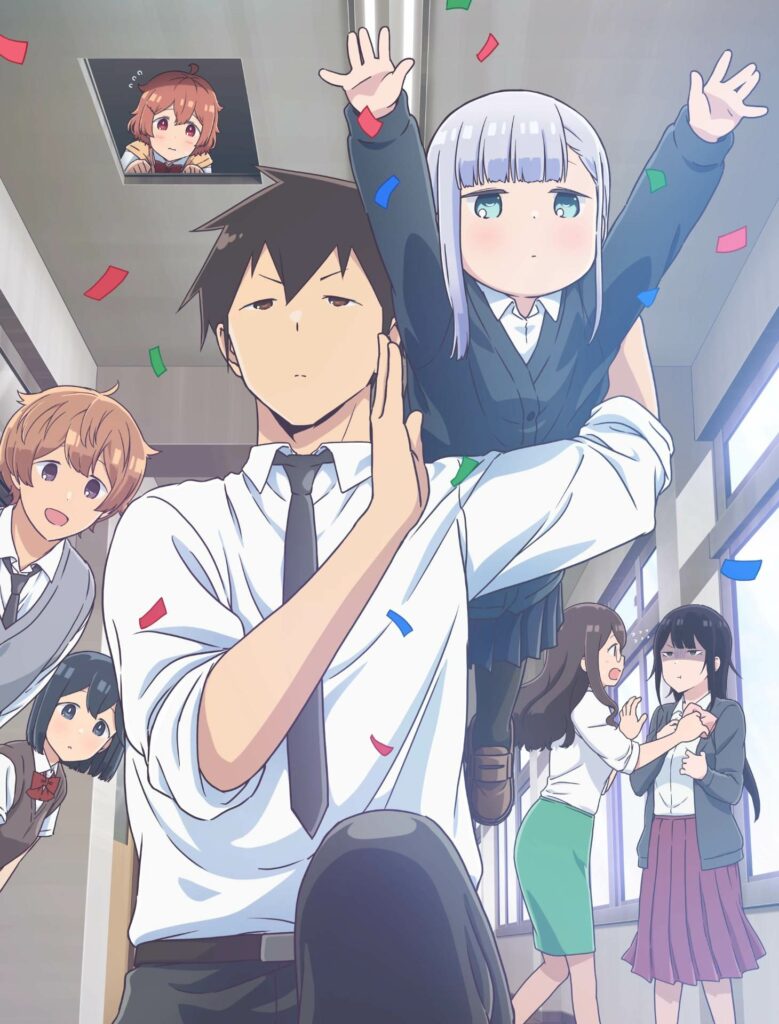 Image credit: TVアニメ『阿波連さんははかれない』
Raidou Matsuboshi is a first-year high school student whose main goal is to make friends. To start with, Raidou attempts to befriend the tiny, adorable girl – Aharen Reina – who sits beside him.
What Raidou doesn't know, however, is that Aharen is unable to judge the appropriate physical space she should have with another person. As a result, she can get too close or too far away from people during a conversation.
Aharen's idiosyncratic behaviour does not bother Raidou much, given Raidou's easy-going personality. Raidou always tries his best to understand Aharen, though his imagination often runs wild and far away from the truth.
The comical and adorable duo strikes up a bond that confuses those around them, but they are more than comfortable with their friendship. Could the odd pair of friends possibly evolve into something more?
Genre: Comedy
Length: 12 episodes
Release date: 2nd April 2022
Video credit: TVアニメ『阿波連さんははかれない』公式チャンネル
---
7. Tomodachi Game
---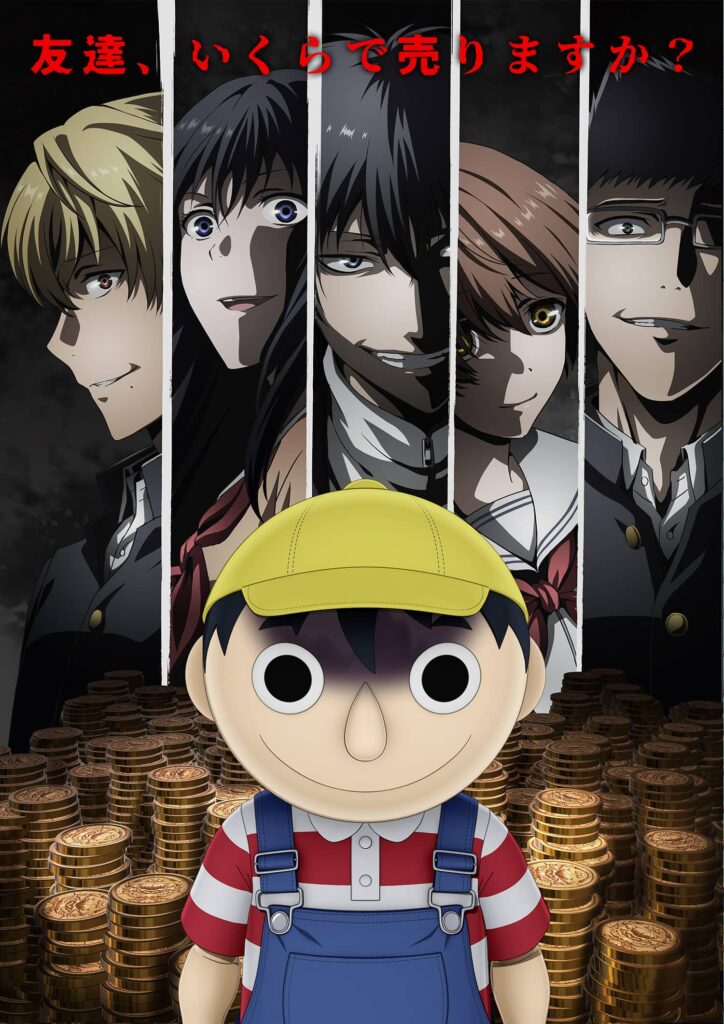 Image credit: TVアニメ「トモダチゲーム」
Tomodachi Game – literally translated as "Friends Game" – features high school student Katagiri Yuuichi and his close group of friends: Kokorogi Yutori, Sawaragi Shiho, Shibe Makoto, and Mikasa Tenji.
Yuuichi and Shiho were tasked to collect money for their upcoming school trip, but later realised that the money was stolen. A few days later, Yuuichi and his friends were tricked into meeting up, and were subsequently all knocked unconscious.
Upon gaining consciousness, they find themselves in a white room with a mascot named Manabu, who explains that they were brought togehter to clear a debt that one of them is responsible for.
The group must play and clear various psychological games that will put their supposedly strong friendship to the test. Will their friendship emerge stronger, or will they simply be torn apart by the games?
Genre: Psychological thriller
Length: 12 episodes
Release date: 6th April 2022
Video credit: 「KING AMUSEMENT CREATIVE」公式チャンネル
---
8. Ya Boy Kongming!
---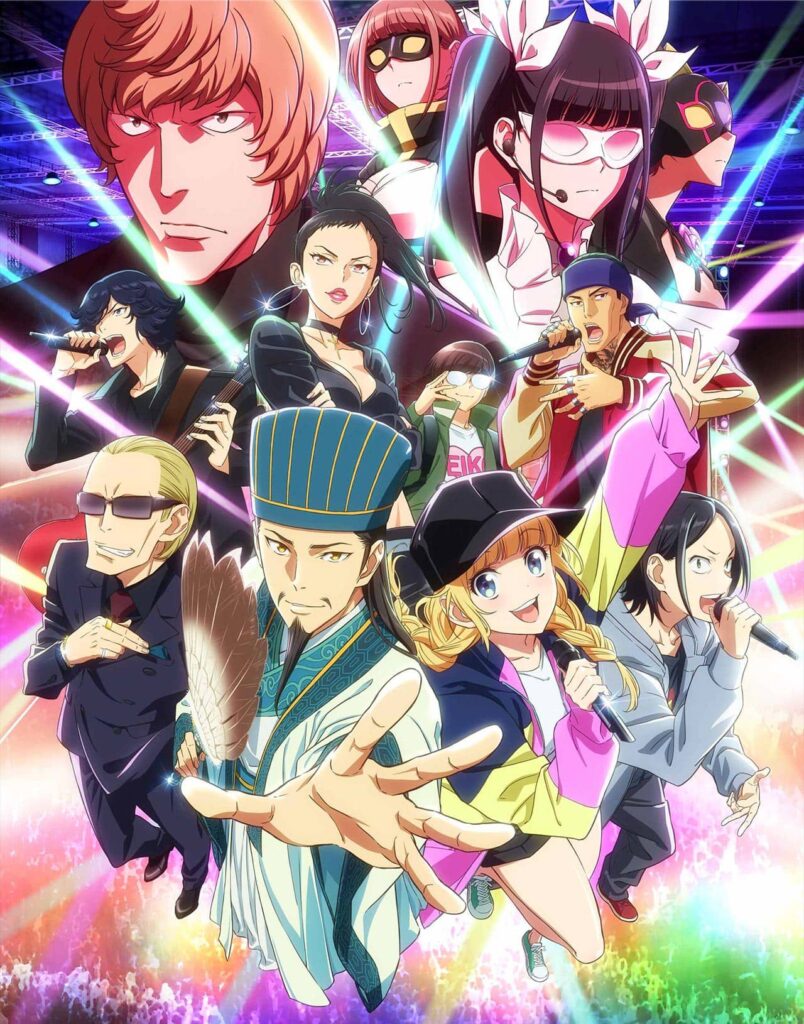 Image credit: TVアニメ「パリピ孔明」
You may have seen the viral opening video for Ya Boy Kongming!, which has striking visuals and a catchy song depicting a comically modern Kongming in his full glory.
Video credit: P.A. Works via HIDIVE
The hilarious new anime – Ya Boy Kongming! – depicts the fall of the world-renowned military strategist Zhuge Liang Kongming during the Battle of Wuzhang Plains. Kongming's final wish is to be reborn in a peaceful era free from the violence of war.
Immediately after, Kongming is reborn as a youth in modern day Japan, and suddenly finds himself in the midst of a Halloween costume party in Tokyo.
Watch as Kongming strives to adapt to his new life in this peaceful yet chaotic city. Can the brilliant strategist navigate the wild and modern life of Tokyo?
Genre: Comedy
Length: 12 episodes
Release date: 5th April 2022
Video credit: avex pictures
---
9. Date A Live IV
---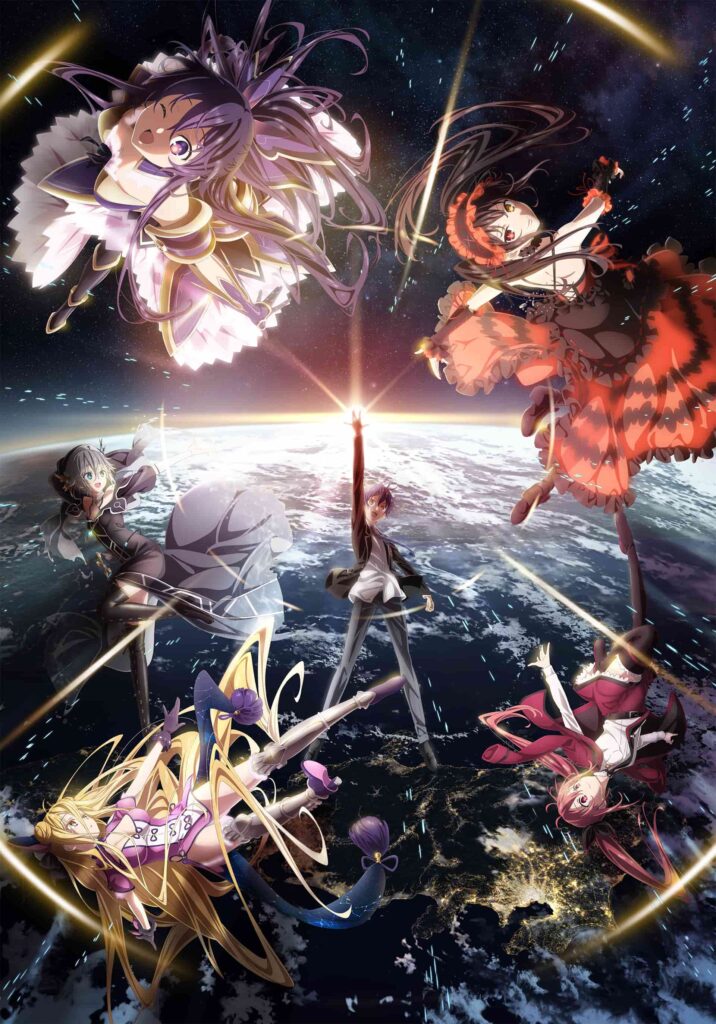 Image credit: アニメ『デート・ア・ライブIV』
The world of Date A Live has been devastated by a catastrophic phenomenon, known as a "spatial quake", which resulted in over 150 million casualties. Since then, smaller scale spatial quakes have been occurring on an irregular basis.
One day, Itsuka Shidou – our main protagonist – comes across a mysterious girl after getting caught in one such spatial quake. Shidou later learns that the girl is a Spirit – supernatural beings who are responsible for these spatial quakes.
In order to counteract the spatial quakes, an Anti-Spirit team was created for the sake of destroying these Spirits. There is, however, another organisation – Ratatoskr – that seeks to deal with the Spirits in a peaceful and non-violent manner.
As Shidou's sister is the commander of Ratatoskr, Shidou is now tasked with nullifying the Spirits' powers by going on dates with them and ending it off with a kiss. 
In season 4 of Date A Live, Shidou continues to capture the hearts of Spirits while fending off DEM – the antagonistic organisation that seeks to destroy both the Spirits and Ratatoskr. As a result, Shidou comes closer to the truth behind the Spirits' origins.
Genre: Comedy, Romance, Sci-Fi
Length: 12 episodes
Release date: 8th April 2022
Video credit: KADOKAWAanime
---
10. Summertime Render
---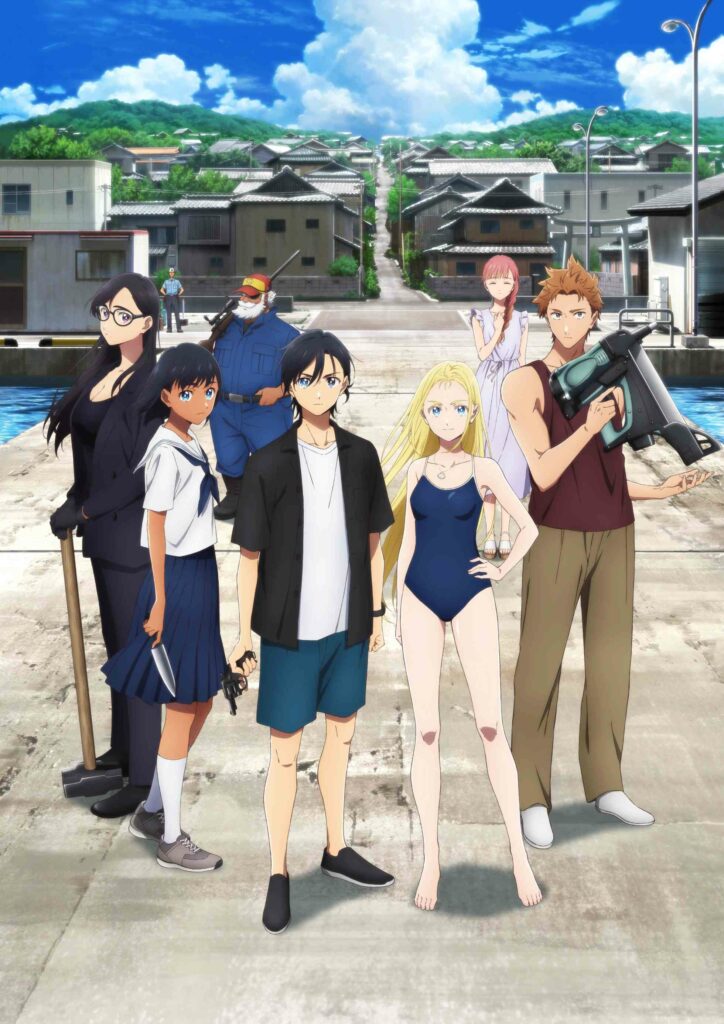 Image credit: TVアニメ『サマータイムレンダ』
After the death of his parents, Ajiro Shinpei lived with the Kofune family for a while before moving to Tokyo to live on his own. Upon hearing about the death of Kofune Ushio – Shinpei's childhood friend and foster sister – Shinpei returns home for her funeral.
Apparently, Ushio had been trying to save a drowning child but got swept away by the water, which led to her death. However, the bruises on her neck indicate that perhaps it was no mere accident.
Mio, Ushio's sister, tells Shinpei that three days before Ushio passed, the two of them saw a figure who was the splitting image of Ushio. Legend has it that what they saw was called a "Shadow", and if one saw their own Shadow, the apparition would kill them, assume their identity, and then kill their family.
Can Shinpei find out the truth behind Ushio's death, and can he prevent further tragedies from happening?
Genre: Mystery, Supernatural, Suspense
Length: 25 episodes
Release date: 15th April 2022
Video credit: JUMP COMICS CHANNEL
---
Spring anime in 2022 to watch
---
From heartwarming slice-of-life stories to suspenseful mystery, the 2022 crop of spring anime seems more than promising. If you are unsure of which anime to watch in this season, you can start by choosing one from this list.
Also check out:
---
Cover image adapted from: TVアニメ『サマータイムレンダ』, TVアニメ『古見さんは、コミュ症です。』, A-1 Pictures, and P.A. Works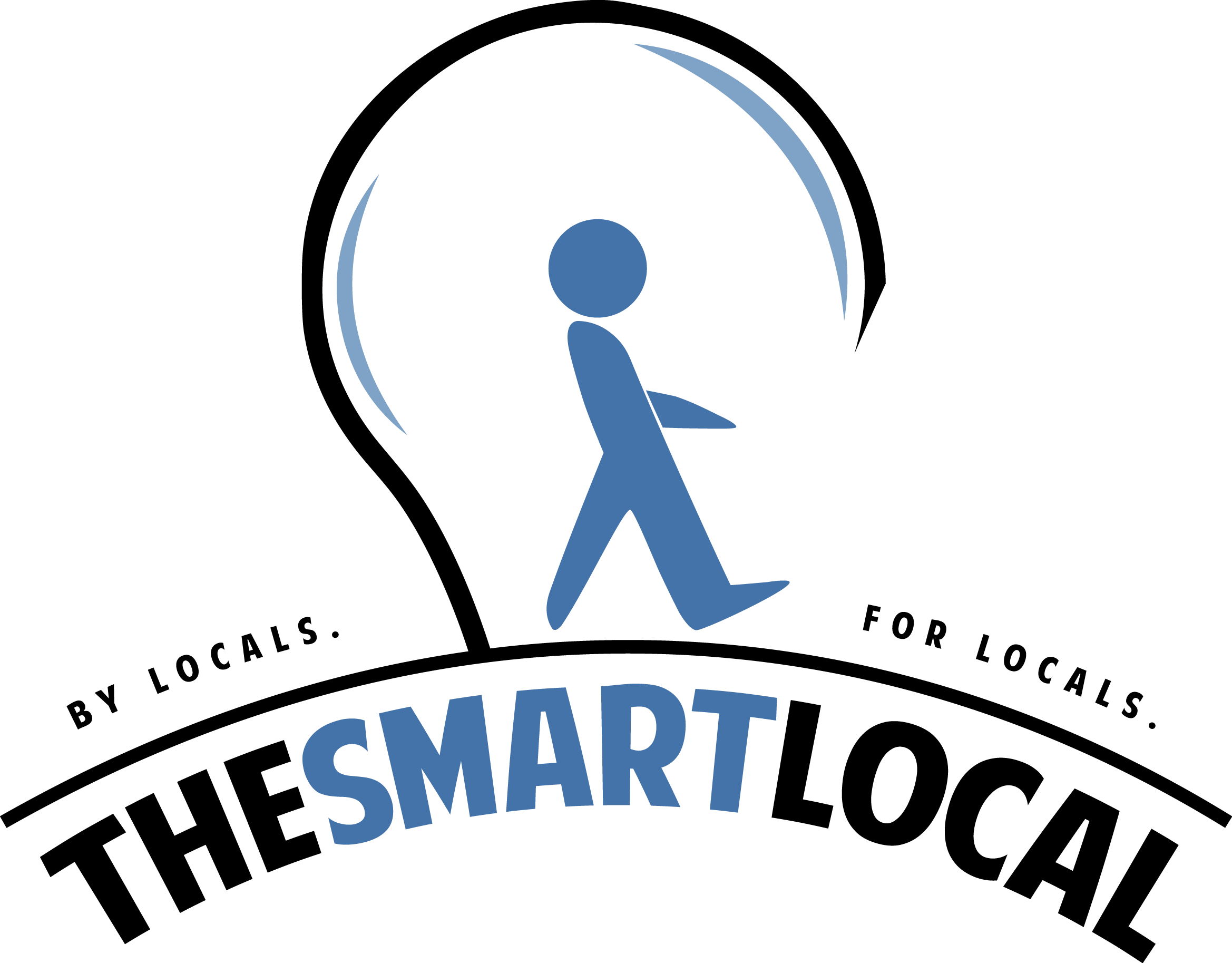 Drop us your email so you won't miss the latest news.