Smile masks in Japan
---
Though essential, face masks have inconvenienced us in many ways – it's annoying to have foggy glasses and sore, irritated ears. But another unforeseen problem is that it's difficult to see one's facial expression. To circumvent that, a store in Japan has come up with "smile masks" to make their staff look friendlier. 
---
Japanese employees wear "smile masks" to look friendlier
---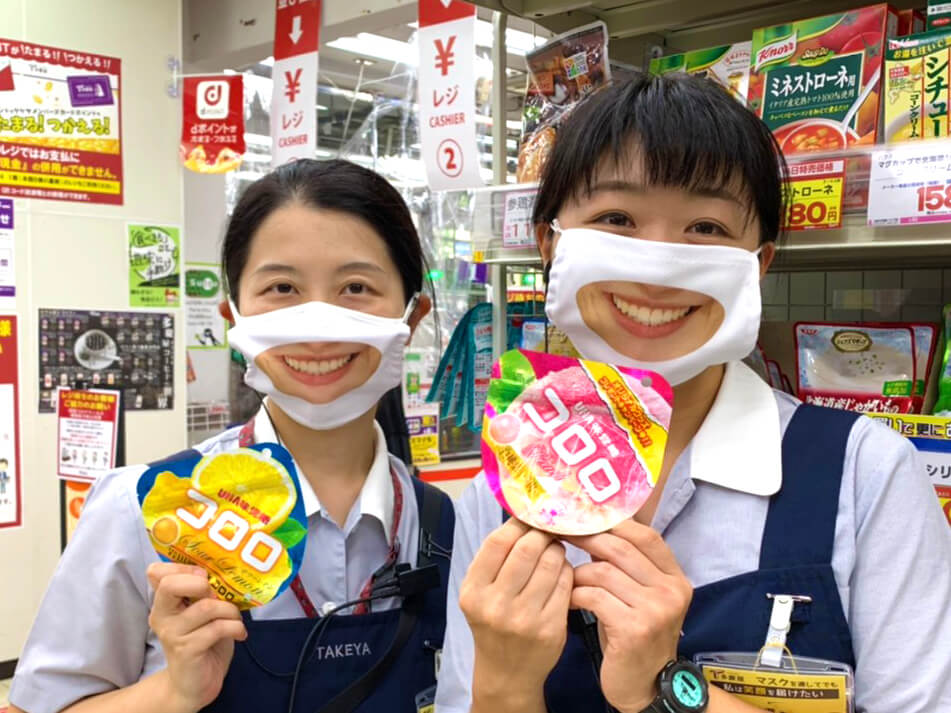 Employees wearing "smile masks" 
Image credit: Takeya
To ensure that their customer service is as impeccable as ever, the employees of Takeya, a discount store located in Tokyo, have been wearing masks with a friendly smile plastered across it.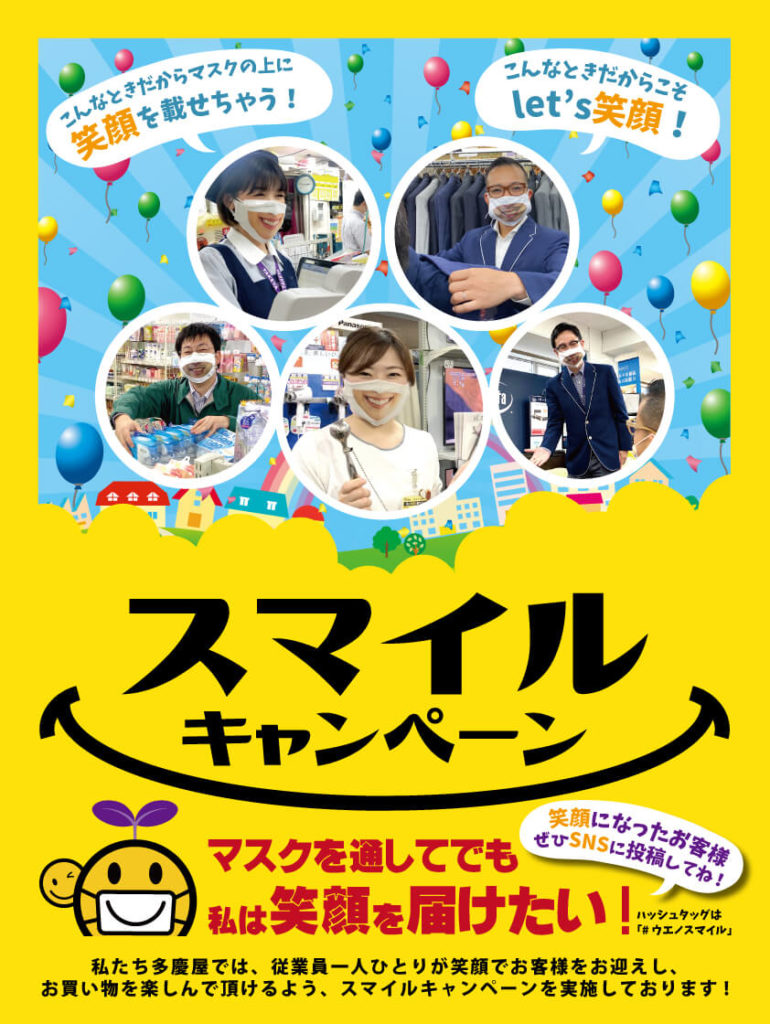 Poster for Smile Campaign
Image credit: Takeya
As part of their Smile Campaign, these masks were specially designed by the employees. The idea behind it is simple – the store hopes to continue to welcome customers with smiles and lift their moods, even when wearing masks has become an indispensable part of everyday life.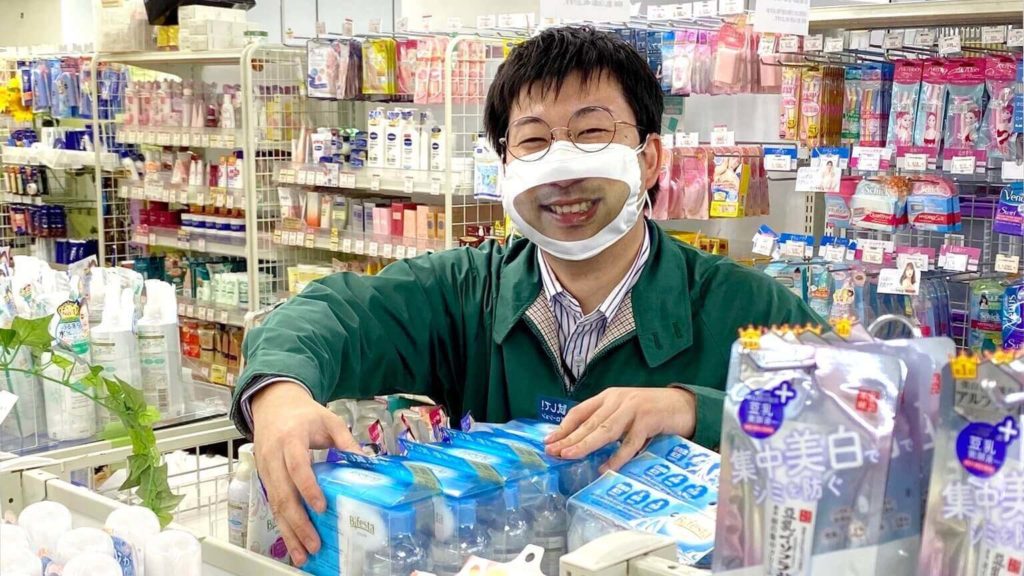 Male employee wearing a "smile mask"
Image credit: Takeya
Those with a keen eye for detail will notice that there are two variations. Male employees don masks with a man's smile, while female staff wear the women's mask – though they sometimes switch around just for laughs. 
---
Netizens unsure about design
---


Image adapted from: @YahooNewsTopic
Despite Takeya's best intentions, the masks have elicited mixed reactions. Most netizens have commented that the masks look creepy, scary, or even disgusting. User HinokiYbi pointed out that it is "uncanny, especially when the staff don't smile with their eyes".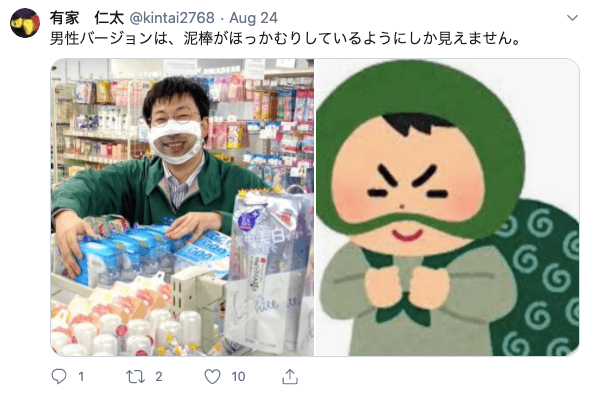 Image adapted from: @YahooNewsTopic
User Kintai2768 even quipped that he can't unsee the image of a burglar, as it appears as though the male employee has tied a cloth around his head.


Image adapted from: @YahooNewsTopic
Netizens like ChQvOhUo6T9UbcF also brought up a valid point – such masks might be inappropriate when the staff are dealing with customer complaints, as they should appear apologetic instead of cheery. 


Image adapted from: ANNnewsCH
User Takeru commented that the masks are "so disgusting that he burst out laughing". On the bright side, at least Takeya has kept their promise of delivering smiles. 
---
Pre-orders open on Takeya's online store
---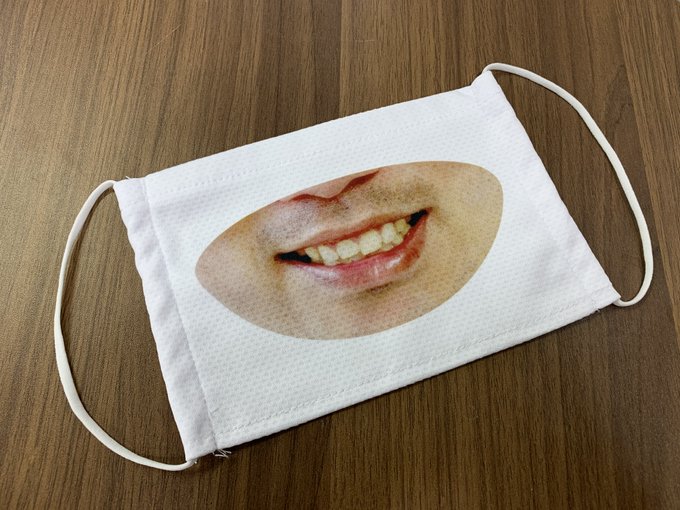 Male "smile masks"
Image credit: @takeya_co_jp
Nevertheless, the "smile masks" generated a huge buzz after making the rounds online. Many contacted the store, expressing interest in the masks.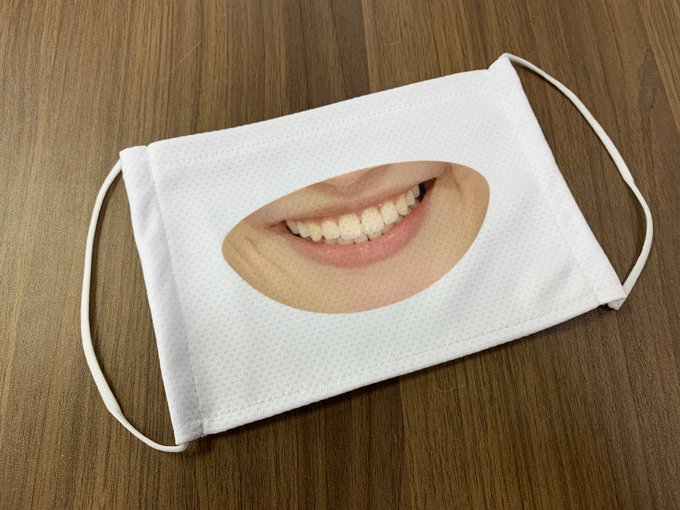 Female "smile masks"
Image credit: @takeya_co_jp
Takeya has since opened pre-orders on their online store so that interested customers can get their hands on it. Each mask costs ¥550 (~USD5.17) and delivery will be arranged from 23rd September onwards.  
---
Smile masks in Japan
---
Unfortunately, international shipping is currently not available. But given Japan's pursuit of excellent customer service, we won't be surprised if other stores adopt similar strategies and "smile masks" become the norm. Until then, plain old surgical masks it is. 
Check out these articles for more interesting news: 
Cover image adapted from: Takeya 
Get more stories like this!
Drop us your email so you won't miss the latest news.