Shimokitazawa in Tokyo
---
Beloved for its vintage clothing stores, trendy cafes, and a thriving art scene, Shimokitazawa is the place to be for anyone looking to immerse themselves in Tokyo's youth subculture. Our list of things to do and places to visit in the bohemian neighbourhood will show you that a day spent in Shimokitazawa is like no other.    
---
1. Shimokita Garage Department – handmade craft & secondhand stores
---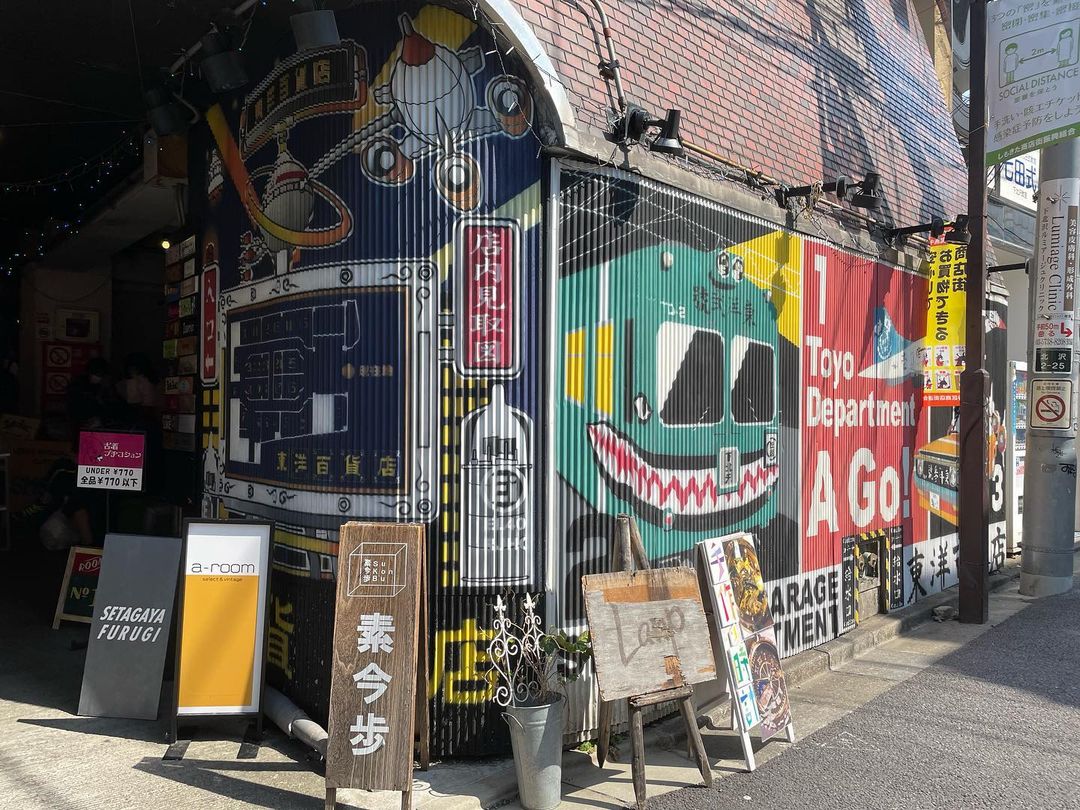 Image credit: @himari3926
One of Shimokitazawa's defining landmarks, Shimokita Garage Department is a cosy market space housing over 20 small shops and booths. You'd be able to spot the quirky garage from its exterior, which is decorated with colourful murals and a prominent painting of a smirking green train.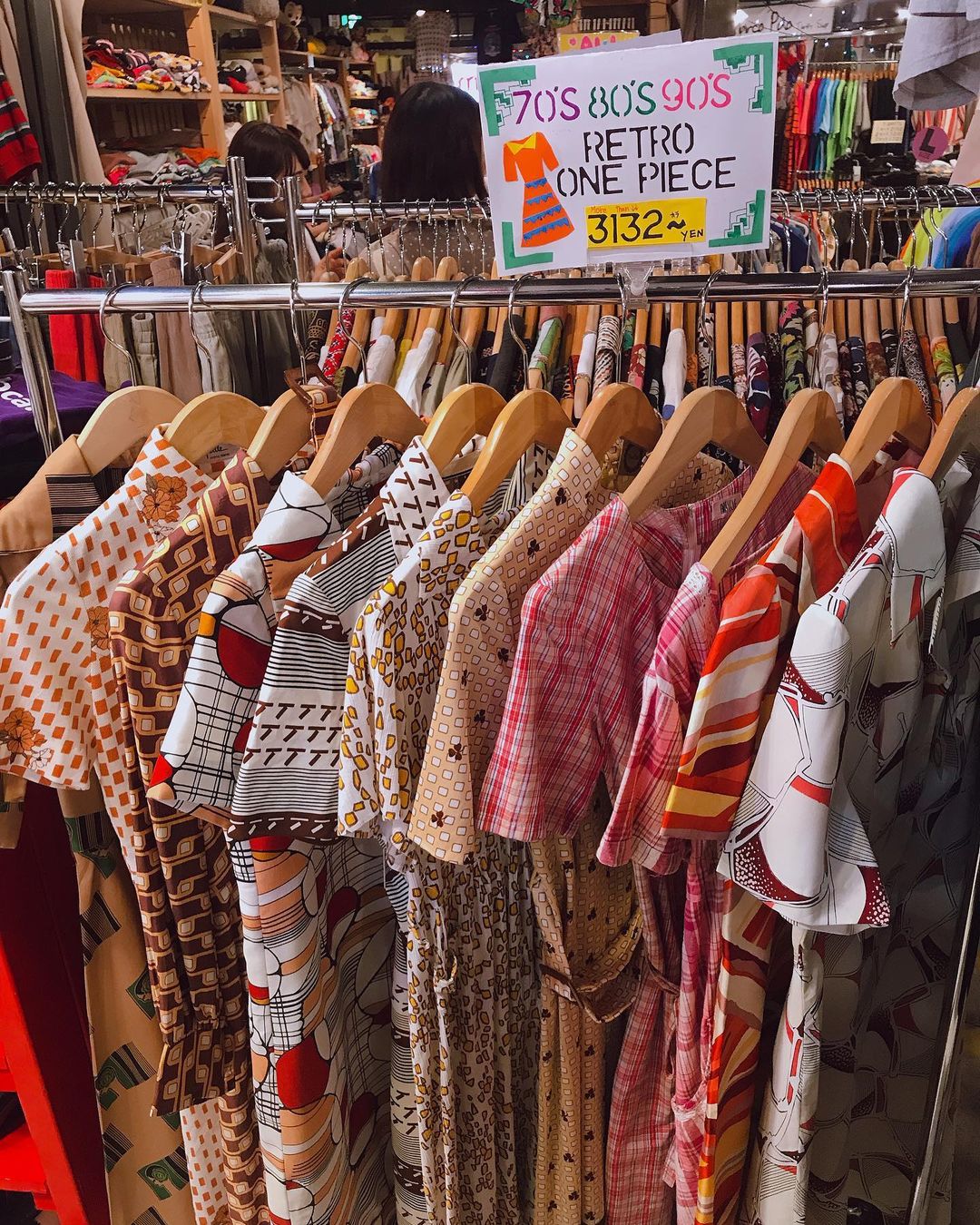 Image credit: @blue_rose_shimokita
Expect an assortment of goods, from second-hand clothing to handmade accessories, and even general vintage goods. As the shopping space is made up of independent retailers and shops, prices and operating hours vary. We recommend visiting on a weekend afternoon, especially after 12pm, if you want to peruse everything the garage has to offer.
That said, as the corridors and path between shops are pretty narrow, be prepared to bump some shoulders during peak hours.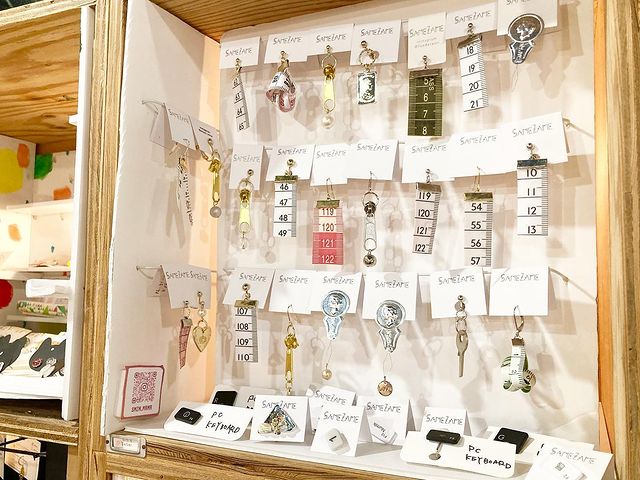 Image credit: @smzm_mrmr
Address: 2 Chome-25-8 Kitazawa, Setagaya City, 155-0031 Tokyo
Opening hours: 12pm-8pm, Daily (Hours vary depending on the shop)
Contact: 0334-68-7000 | Shimokita Garage Department Website
---
2. New York Joe Exchange – former bathhouse-turned-clothing shop
---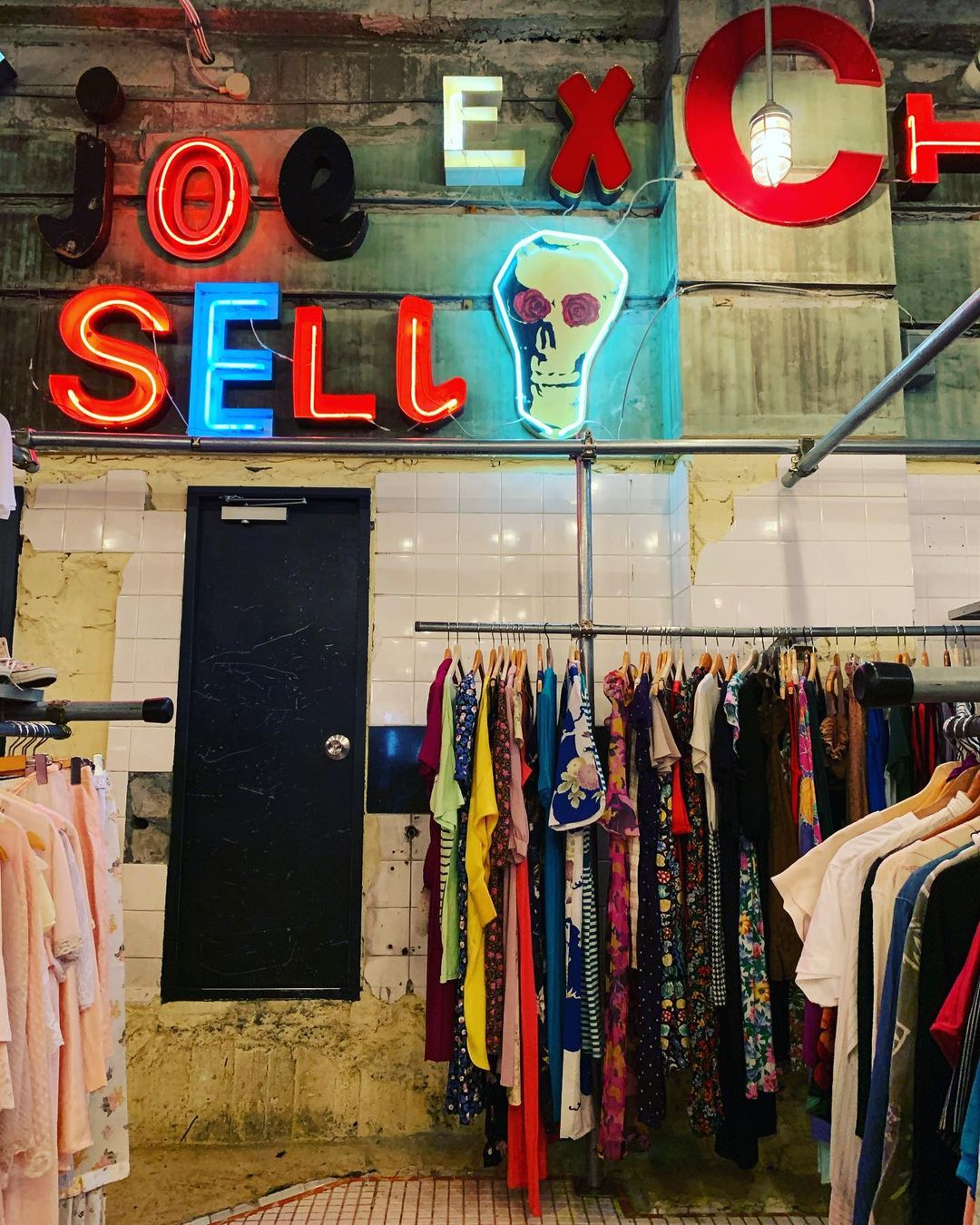 Image credit: @francistbejerano
Once a bathhouse, New York Joe Exchange bears remnants of its past with its bathroom-tiled surfaces and exposed pipes. The shop's name is also a witty Japanese word play as it sounds similar to 入浴場 (nyūyokujyō), which translates to "a place for baths".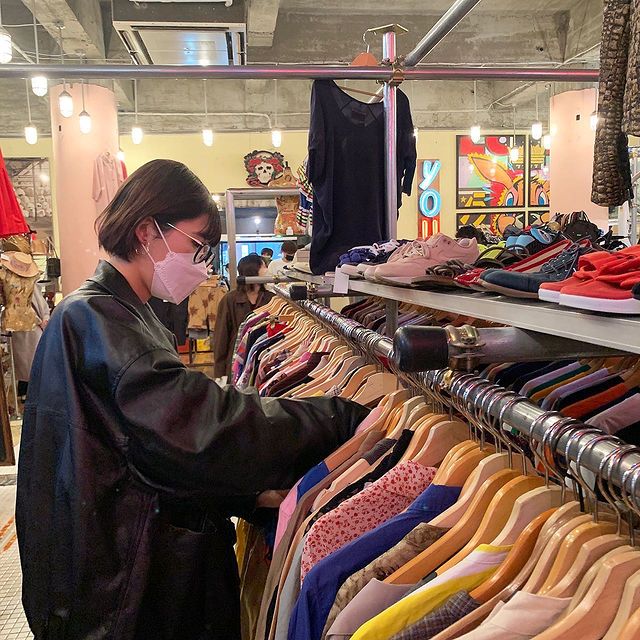 Image credit: @kmt.__01

If you have pre-loved apparel you no longer wear and would like to give a new lease of life to, New York Joe Exchange offers a trade-in service where you can exchange them for store credits. How it works is simple – the staff will appraise your clothes, give an assessed retail value, and you can receive 60% of the quoted price as store credits.
However, note that the apparel you bring for trade-ins may be deemed unsellable by the staff. In this case, you'll be remunerated ¥10 (~USD0.07) for every kg and the clothes will not be returned.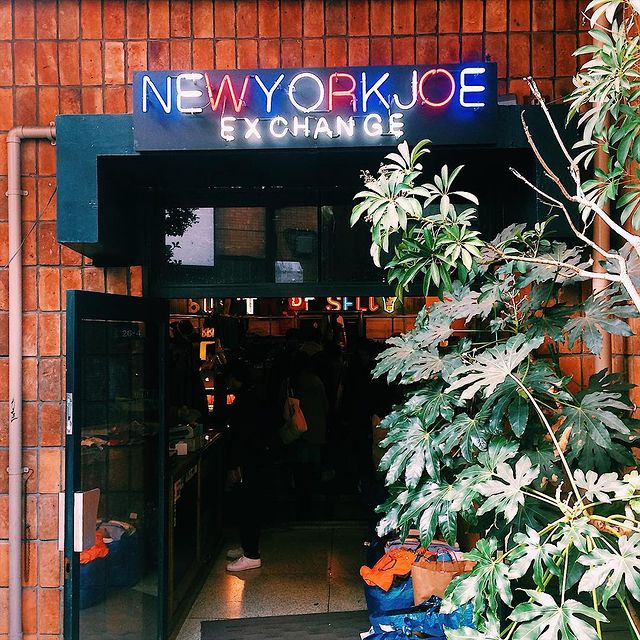 Image credit: @ena_4028
Pre-loved clothing in the store average ¥2,000 (~USD13.94) to ¥3,000 (~USD20.91) a piece, with its most expensive items going for no more than ¥10,000 (~USD69.71) – a bargain considering that they have brands such as Tommy Hilfiger.
For the best deal, visit on the first Sunday of every month, as that's when the shop holds an attractive sale where everything is 50% off.

Address: 3 Chome-26-4 Kitazawa, Setagaya City, 155-0031 Tokyo
Opening hours: 12pm-8pm, Daily
Contact: 0357-38-2077 | New York Joe Exchange Website
---
3. Stick Out – used clothing priced at ¥800
---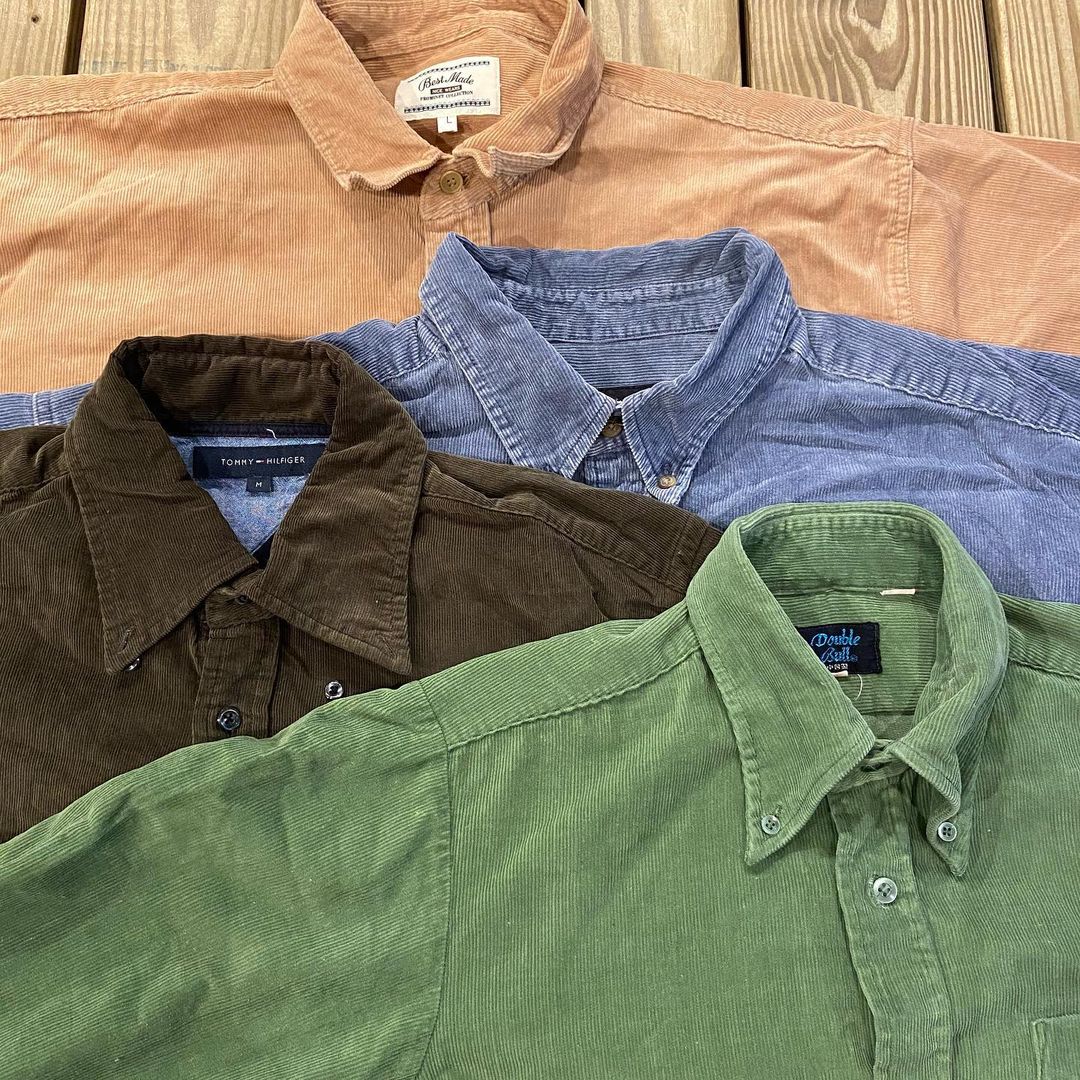 Image credit: @stickout800store
Vintage shopping doesn't mean you have to break the bank, and at Stick Out, second-hand clothing comes with a friendly price tag. Just south of Shimokitazawa Station and hidden on the second floor of an unassuming building, the store carries a good variety of pre-owned fashion, selling everything from jeans to flamboyant patterned tops. 
All the items found here are priced at ¥800 (~USD6.09) a piece – that's exclusive of the 10% consumption tax – which means you don't have to worry about returning the clothes to the rack despondently after glancing at hefty price tags.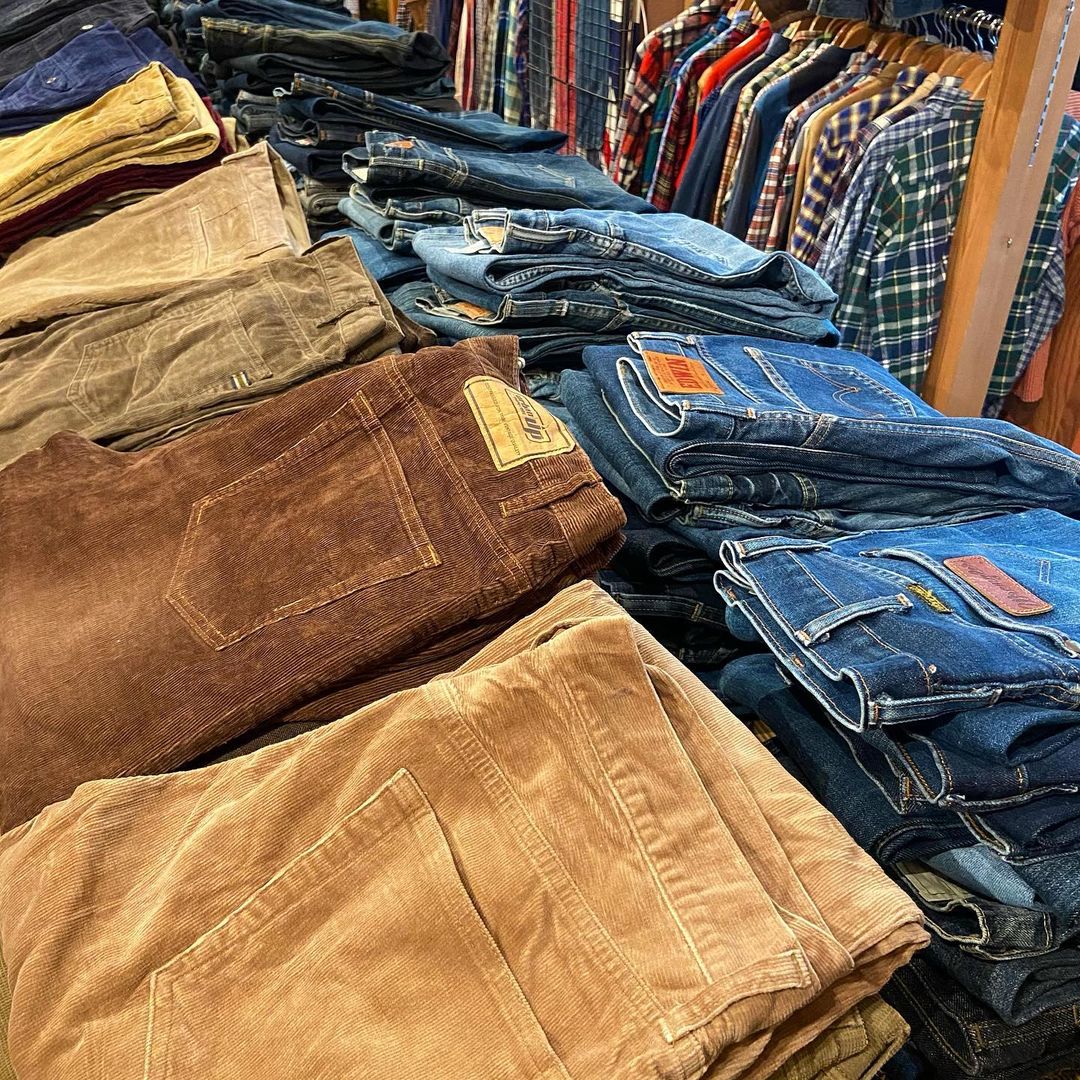 Image credit: @stickout800store
Compared to other shops in the area, Stick Out may seem a tad cluttered. But the sheer amount of second-hand apparel means that with some digging and meticulous viewing, you should be able to bag something to your liking home. 
Address: 2-14-16 Kitazawa, Setagaya Ward, Setagaya City, 155-0031 Tokyo
Opening hours: 11am-8pm, Daily
Contact: 0334-87-3266 | Stick Out Website
---
4. Suzunari Yokocho – retro drinking district with cosy bars
---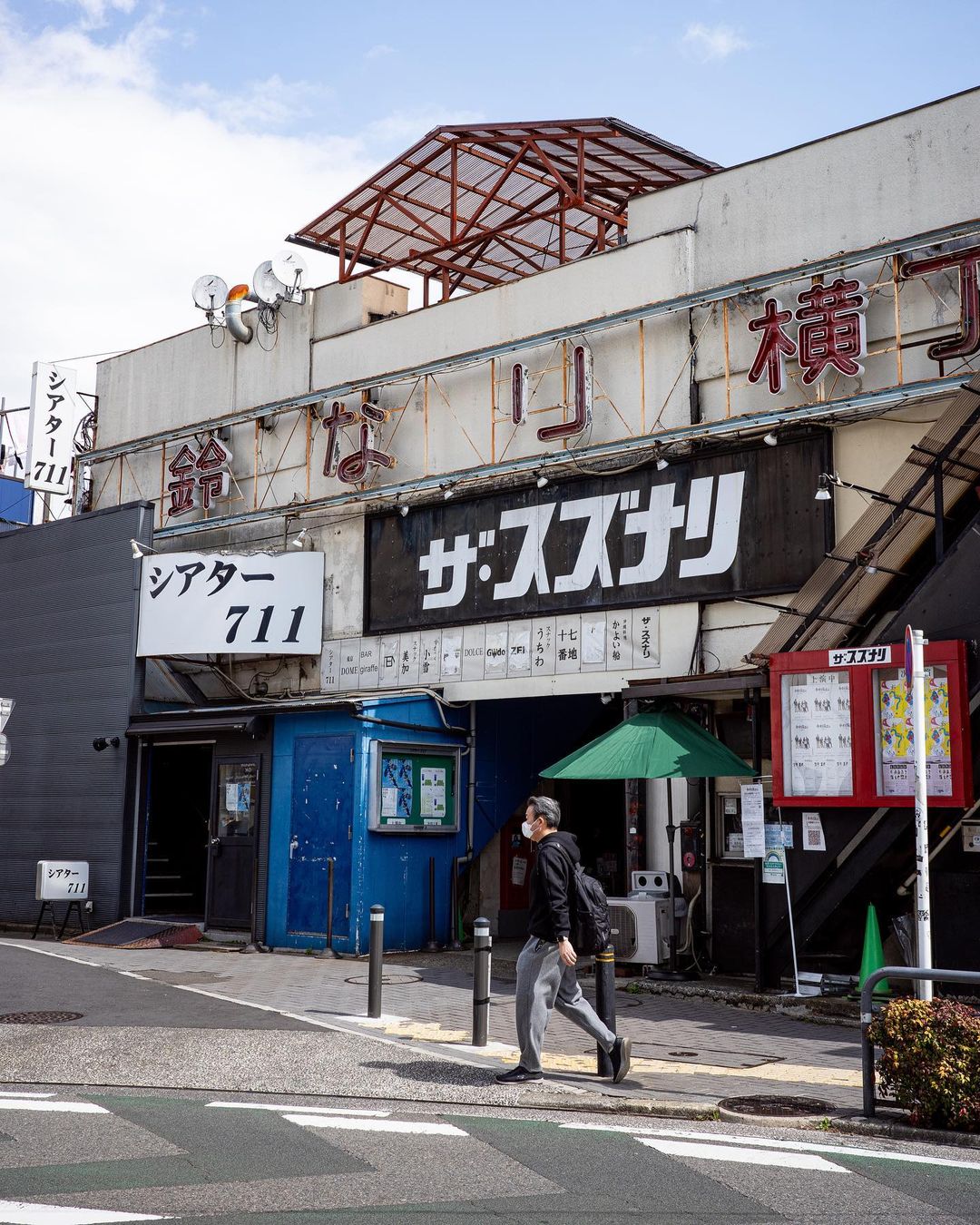 Image credit: @koichisan.photos
With a thriving art scene, Shimokitazawa is home to Honda Theatre Group, which helped propel the neighbourhood to fame in the early 1980s, as Shimokitazawa became known as the "theatre town" of Tokyo. Initially opened by the group to function as a rehearsal room and later a theatre space, Suzunari Yokocho today is lined with around 10 bars and eateries.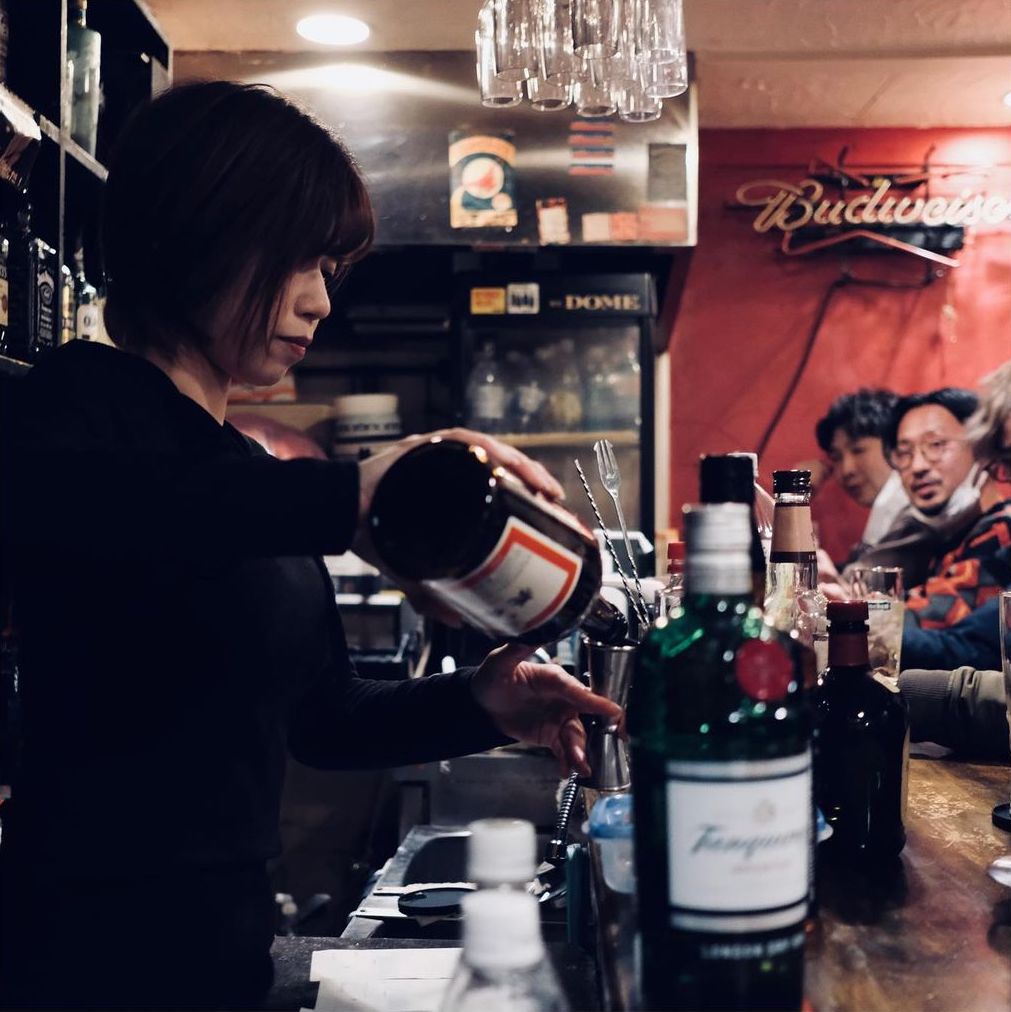 Image adapted from: @poladiary
Sandwiched between 2 theatres – Theatre 711 and The Suzunari – the narrow alley in the middle retains a nostalgic Shōwa period aesthetic. Come nightfall and the area comes alive, bustling with activity as locals stream in for a drink or two. Many of the shops open their doors at 8pm, so be sure to drop by then for a lively atmosphere and authentic Japanese-style bar experience. 
Address: 1 Chome-45-15 Kitazawa, Setagaya City, 155-0031 Tokyo
Contact: 0334-69-0511 
---
5. Shimokitazawa Tollywood – small theatre showing indie films
---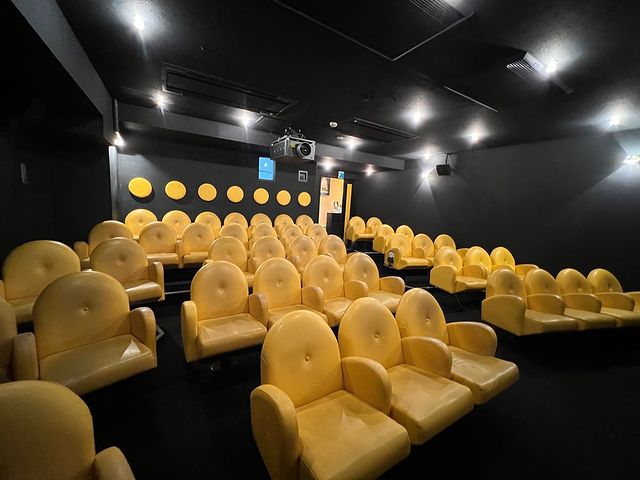 Image credit: @tatsuchiyan2002
Opened in 1999 and specialising in short films by young up-and-coming directors, Shimokitazawa Tollywood is the area's only movie theatre. It is nestled discreetly on the second floor of the building which houses Chicago, a popular vintage clothing store in the neighbourhood.
With only 45 seats, the independently owned theatre may not be as impressive in size as its bigger franchised counterparts, but it promises a cosy cinematic experience.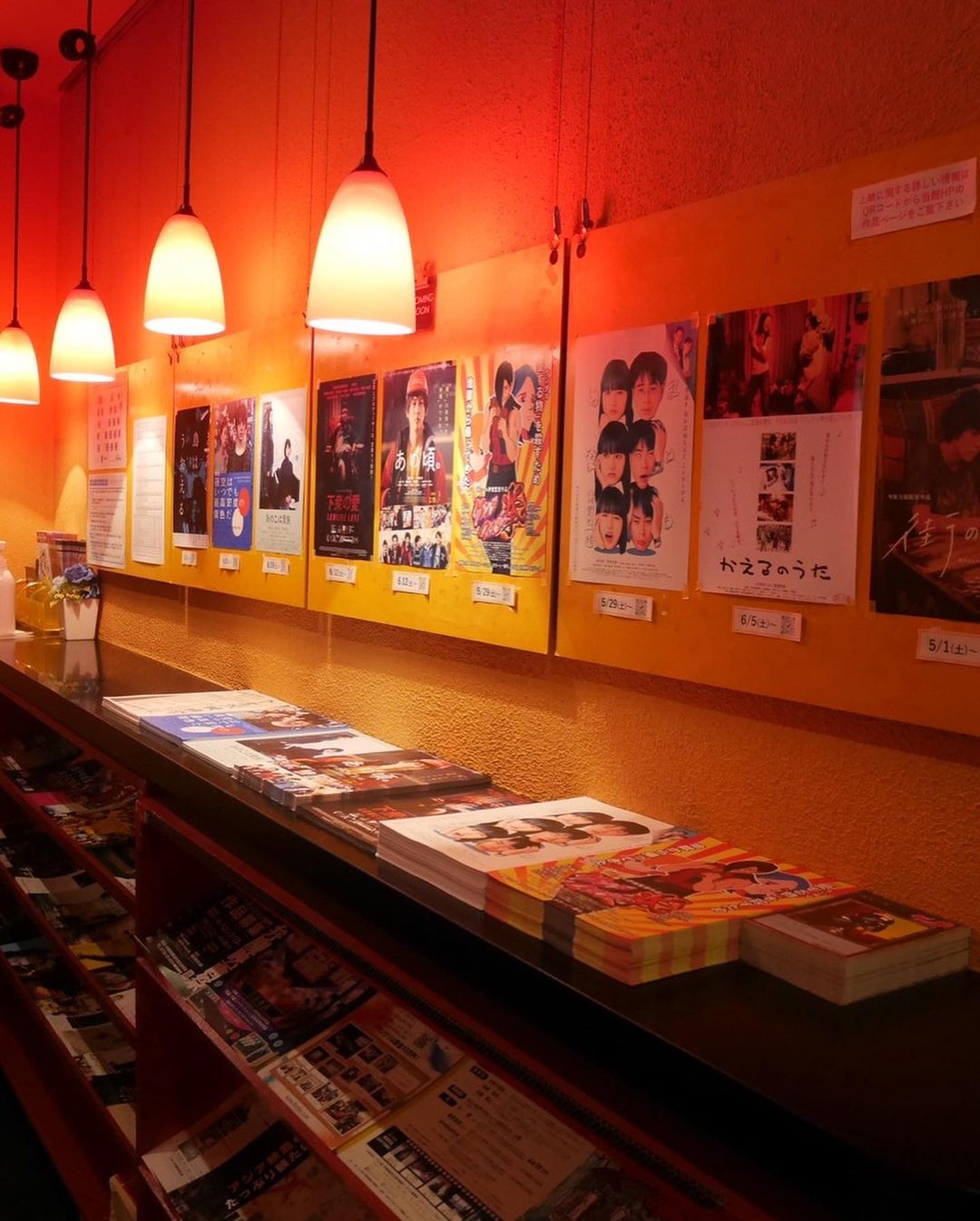 Image credit: @tiffgakusei
Fun fact: back in 2002, it was in this very theatre where Shinkai Makoto, the acclaimed director of Your Name, premiered his debut film Voices of a Distant Star. So who knows, you might just witness the humble origins of the next big name in the silver screen industry. 
Tickets for the general public are sold at ¥1,800 (~USD12.58). For the best deal, visit on the 1st and 22nd of every month, as all tickets – excluding select special screenings – go for only ¥1,000 (~USD6.99).
Admission: ¥1,800 (~USD12.58) for adults, ¥1,500 (~USD10.49) for university and vocational school students, ¥1,200 (~USD8.39) for seniors aged 60 and above, ¥1,000 (~USD6.99) for students below high school age and persons with disabilities
Address: 5-32-5 Sherbo Shimokitazawa 2F, Daizawa, Setagaya City, 155-0032 Tokyo
Opening hours: Wed-Mon 12pm-10pm (Closed on Tuesdays)
Contact: 0334-14-0433 | Shimokitazawa Tollywood Website
---
6. Bookstore B&B – an afternoon with beer and books
---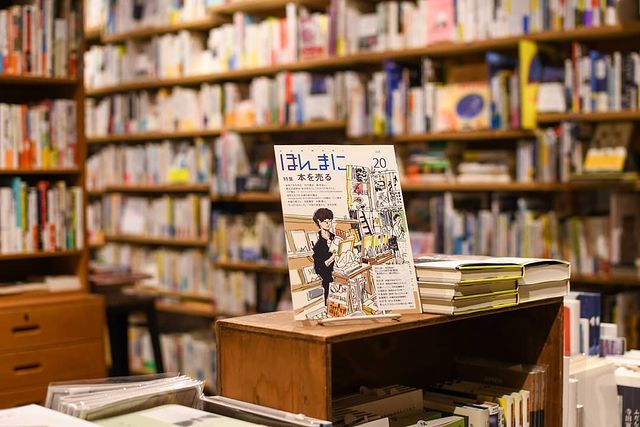 Image credit: @books_and_beer_
A book in one hand and a pint of beer in another – if that sounds to you like the perfect way to spend an afternoon, don't miss Bookstore B&B – the B&B in its name stands for book and beer. The snug bookshop allows patrons to browse through their wide selection of curated titles, order an alcoholic beverage or 2, and lounge around in the space. 
If you're not much of a beer drinker, the bookshop also sells coffee brewed using speciality coffee beans, and soft drinks.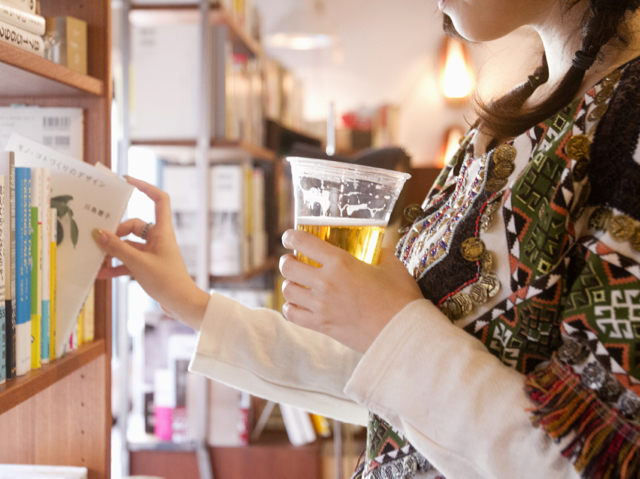 Image credit: I Love Shimokitazawa
Though the drink service was temporarily halted due to the pandemic, it is slated to make a return, starting from non-alcoholic drinks in September, to beers and wines by the end of October. 
Besides the unique concept, events are regularly held where authors and editors are invited to give a talk. Monthly line-ups can be found here. 
Address: 2-36-15 Bonus Track 2F, Daita, Setagaya City, 155-0033 Tokyo
Opening hours: 11am-9pm, Daily (Irregular hours, check their schedule here for the latest updates)
Contact: 0364-50-8272 | Bookstore B&B Website
---
7. Tamaiya – senbei speciality shop founded in 1913
---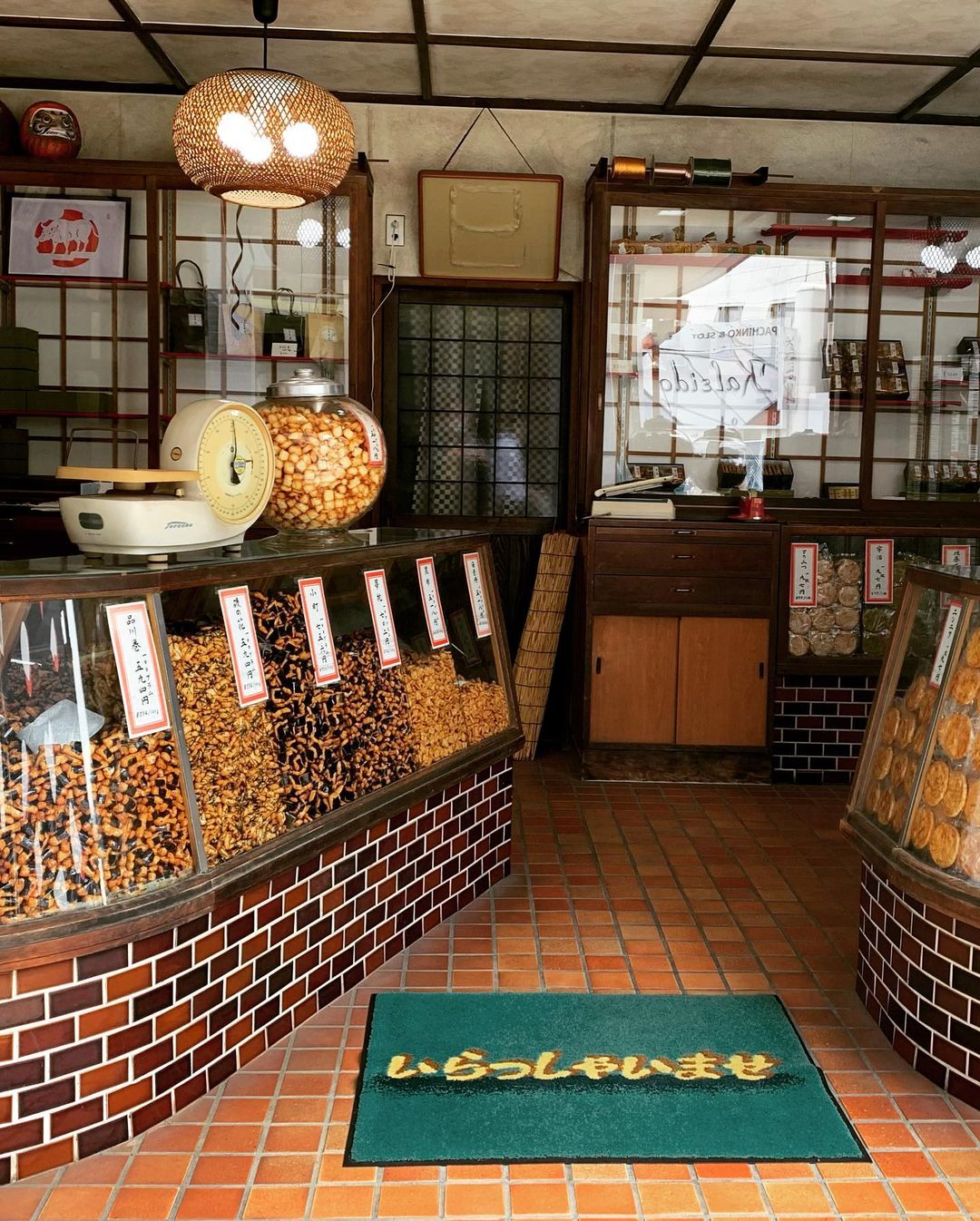 Image credit: @yamada.yugo
First founded in 1913, Tamaiya settled its roots in the artsy neighbourhood in 1952. It's an old-school shop selling freshly made senbei (煎餅; rice crackers). Within the shop, you'll find an interior that seems to have frozen in time.
Huge round jars and wooden glass cabinets are filled with the traditional snack in various sizes, flavours, and shapes. Vintage scales are still used, as some of the senbei are sold by weight – a rare sight these days.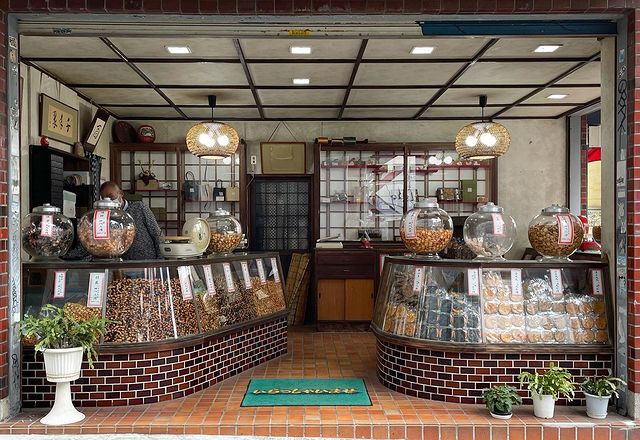 Image credit: @kengokubota1986
Flavours include classics such as soya sauce and seaweed, but you can also find interesting ones such as black pepper and matcha. The big ones, which are packaged individually and around the size of a palm, are the perfect souvenir to bring home. Expect to fork out ¥100-¥200 (~USD0.70-USD1.39) per piece.
Smaller bite-sized crackers are also available, and prices average ¥400 to ¥700 (~USD2.78-USD4.87) for every 100g.
Address: 2 Chome-31-1 Kitazawa, Setagaya City, 155-0031 Tokyo
Opening hours: 10am-8pm, Daily
Contact: 0334-66-9191
---
8. Torisoba Salt – light yet flavourful chicken-based ramen
---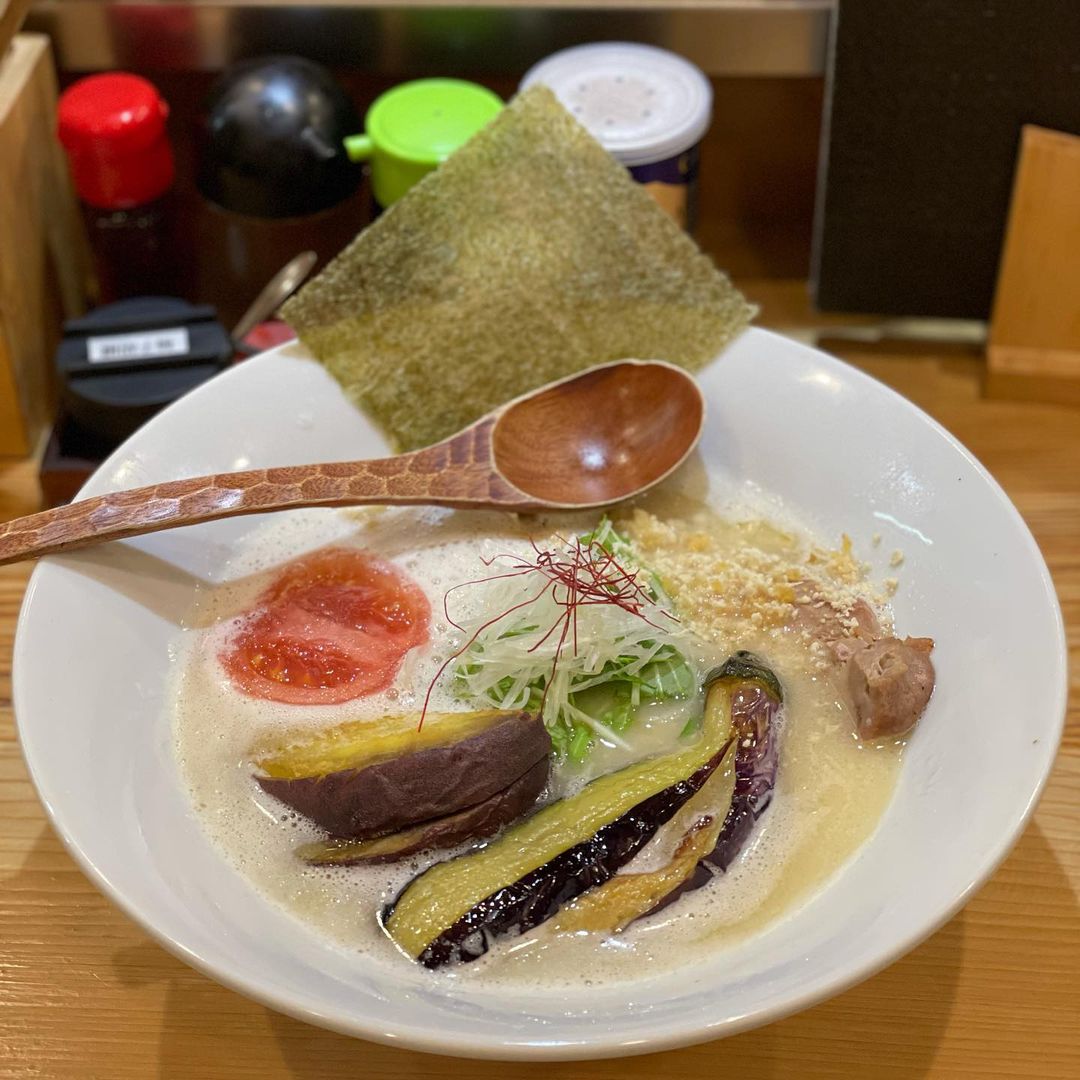 Chicken paitan soba.
Image credit: @pacmog_
For a quick ramen fix, Torisoba Salt is the best place to go as they serve up flavourful bowls of noodles. The humble shop is known for their chicken-based ramen, which comes in a signature clear soup version (¥800, ~USD5.57) with noodles made with Hokkaido flour, resulting in a clean yet rich taste.
If you prefer your ramen to be on the creamier side, go for the Tori Paitan Soba (¥850, ~USD5.92) which is served with a milky broth similar to tonkotsu ramen.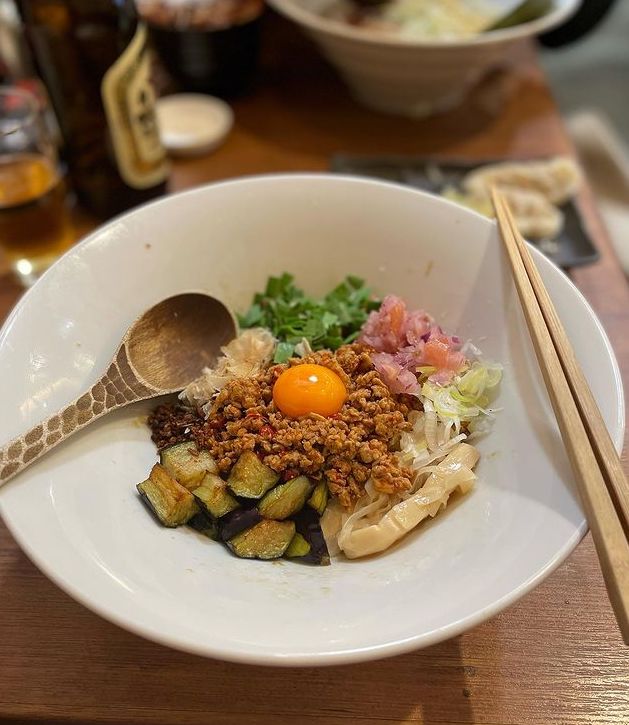 Taiwan maze soba.
Image adapted from: @yumyum.japanese
The Taiwan Maze Soba (¥950, ~USD6.61) features a medley of fresh vegetables and spicy Sichuan-style minced meat, topped with a raw egg yolk. Give it a good mix and slurp away.
On weekdays, you can pay an additional ¥230 (~USD1.60) to get the lunch set, which comes with either a side of tori meshi, karaage, tamago kake meshi, or gyoza with rice.
Address: 5-36-13 Kitamura Building 1F, Daizawa, Setagaya City, 155-0032 Tokyo
Opening hours: 11am-1am, Daily
Contact: 0354-32-9270
---
9. Tsukimasa – quaint tea house with over 20 types of Japanese tea
---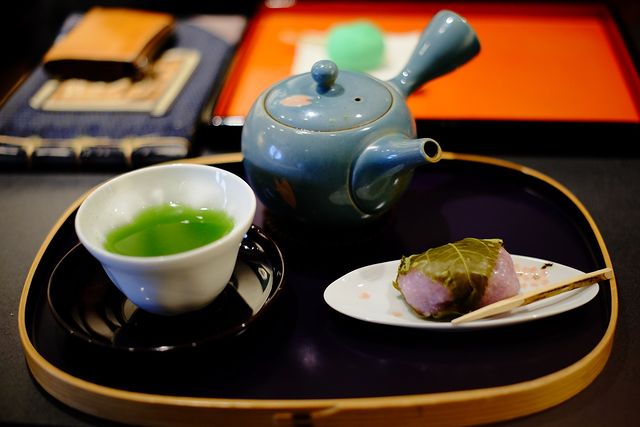 Image credit: @aimonster77
Shimokitazawa is home to an abundance of cafes and coffee places, including the highly popular Bear Pond Espresso. But if you're not much of a coffee person, Tsukimasa offers a space for you to unwind and relax with a cup of tea after a long day of exploring.
The modern teahouse carries more than 20 types of high-quality Japanese tea from Shizuoka, a prefecture known for its tea production.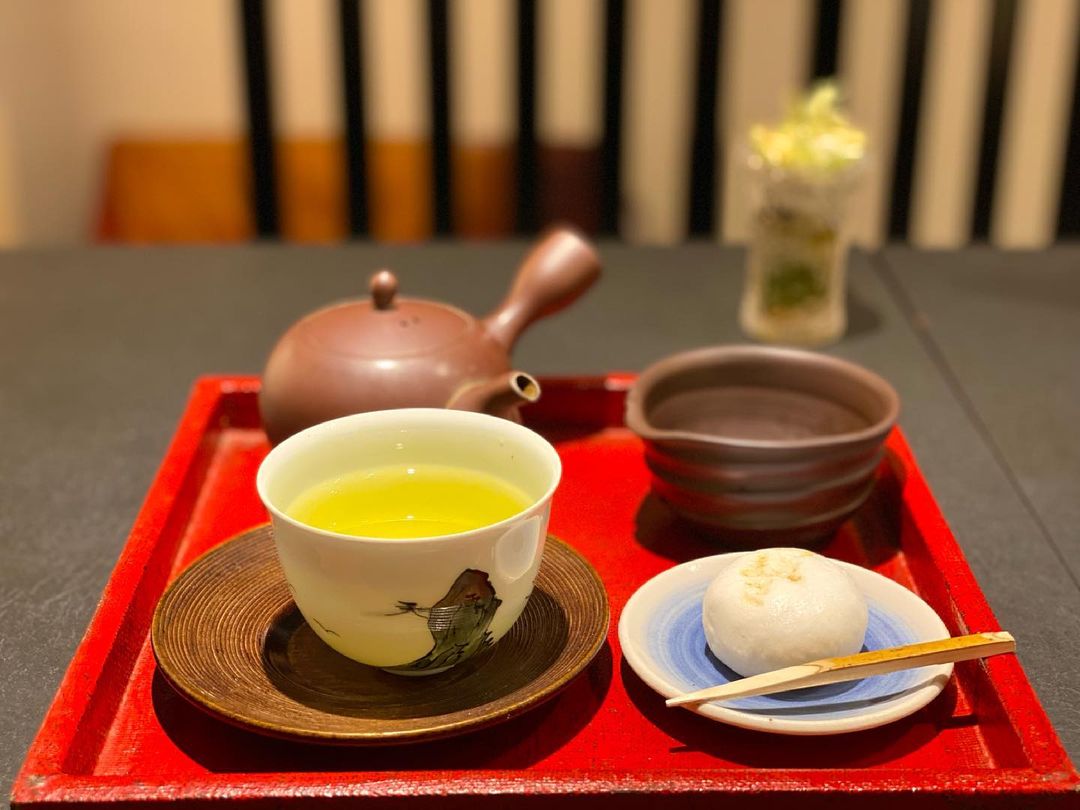 Image credit: @kgie_jp
Take your pick from a variety of tea, which includes sencha, bancha, gyokuro, and more. Upon ordering, you'll be served a cup of freshly brewed tea, alongside a teapot for refills and a snack of your choice. 
Prices start from ¥600 (~USD4.18).
Address: 5-28-16 Epoch, Daizawa, Setagaya City, 155-0032 Tokyo
Opening hours: Thu-Mon 11am-7pm (Closed on Tuesdays & Wednesdays)
Contact: 0334-10-5943
---
Getting to & around Shimokitazawa
---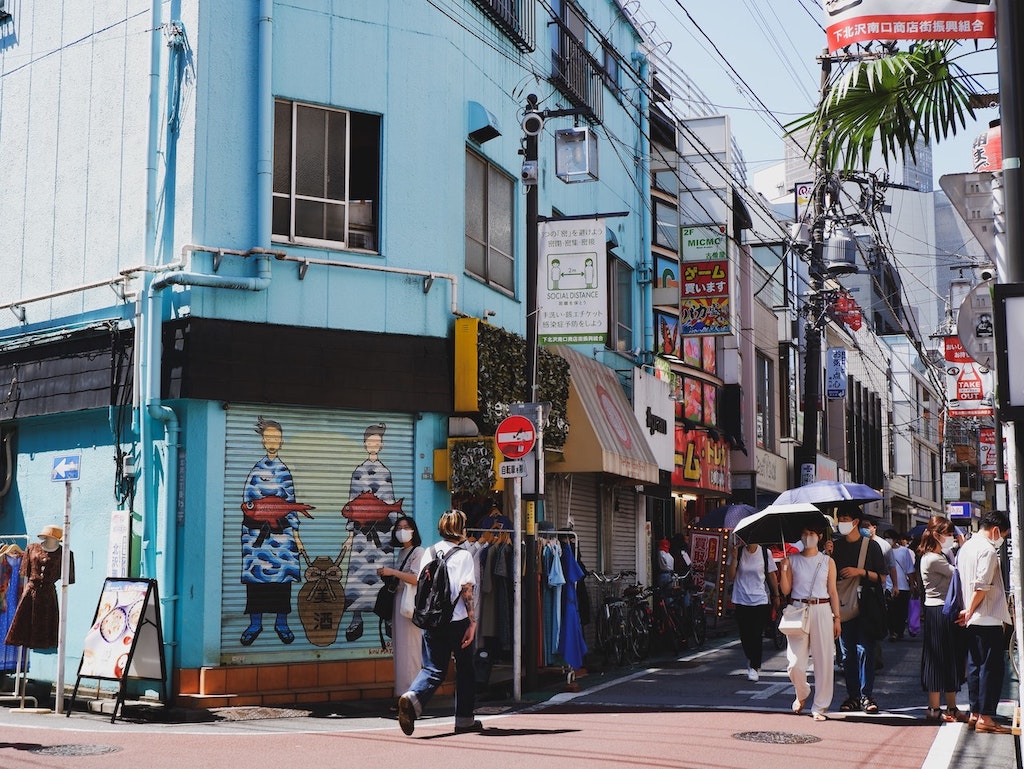 Image credit: Susann Schuster
As Shimokitazawa is just west of Shibuya, you can hop on the Keio Inokashira Line from Shibuya Station and alight at Shimokitazawa Station (¥126, ~USD0.88). Alternatively, take the Odakyū Line at Shinjuku Station. The ride, which costs ¥157 (~USD1.09), should take no more than 10 minutes.
---
Guide to Shimokitazawa, Tokyo's thrift shopping haven
---
With so much to do, this laid-back part of Tokyo deserves a space on your itinerary. Be sure to plan a visit there on your next trip to Japan, though we won't be responsible for any delay in plans if you wind up spending too much time there.  
For guides to more places in Tokyo, check out: 
---
Cover image adapted from: @yamada.yugo, @yumyum.japanese, @blue_rose_shimokita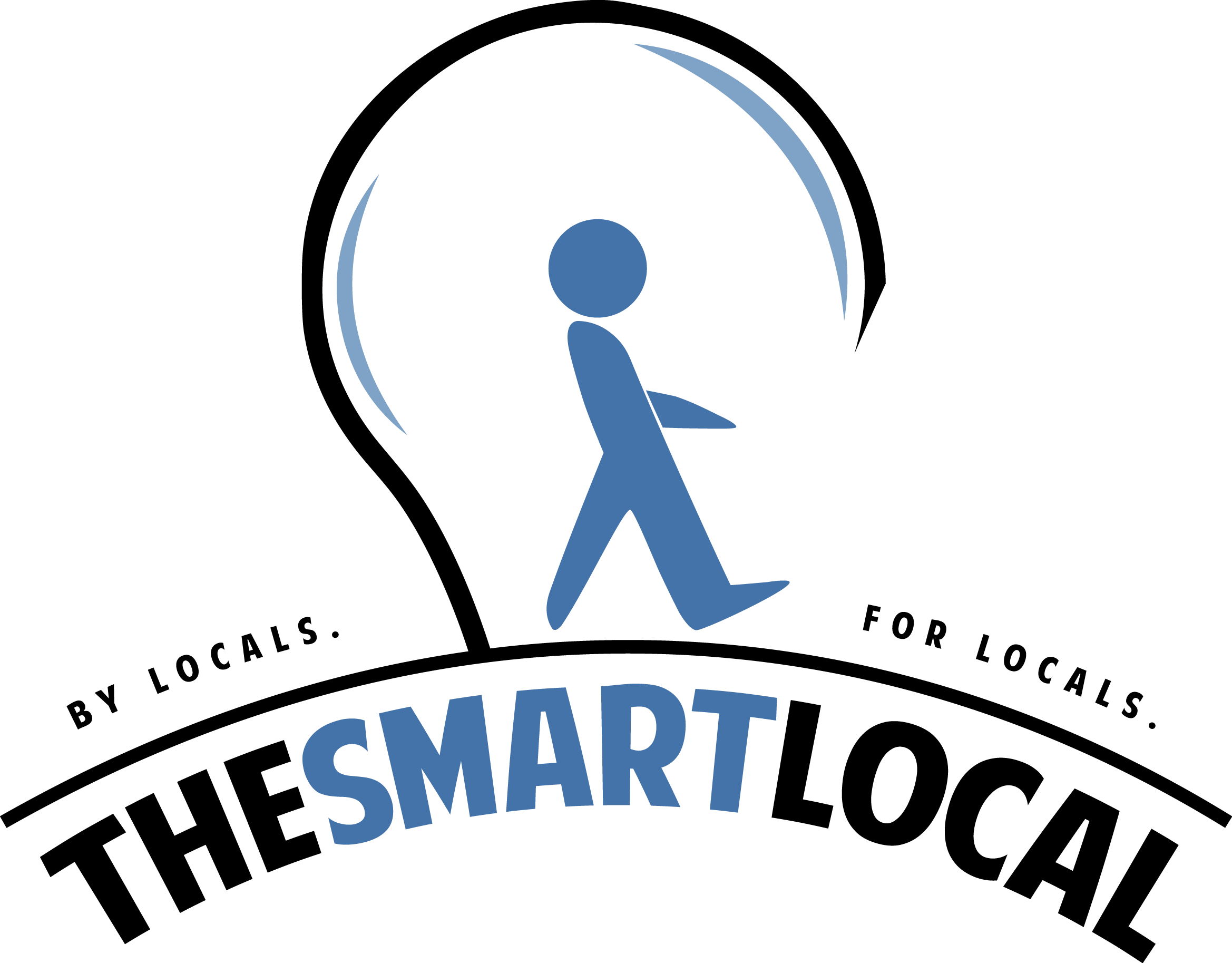 Drop us your email so you won't miss the latest news.