Japanese home decor inspo 
---
Scandinavian, Japanese, bohemian, modern – there are so many ways you can design your home. Even if you have a clear idea of the style you want for your home, it is hard to decide on the furniture and decor. Here's a list of 10 Japanese home decor Instagram accounts for some inspiration to help you on your home decor journey.
---
1. @_hase_home_
---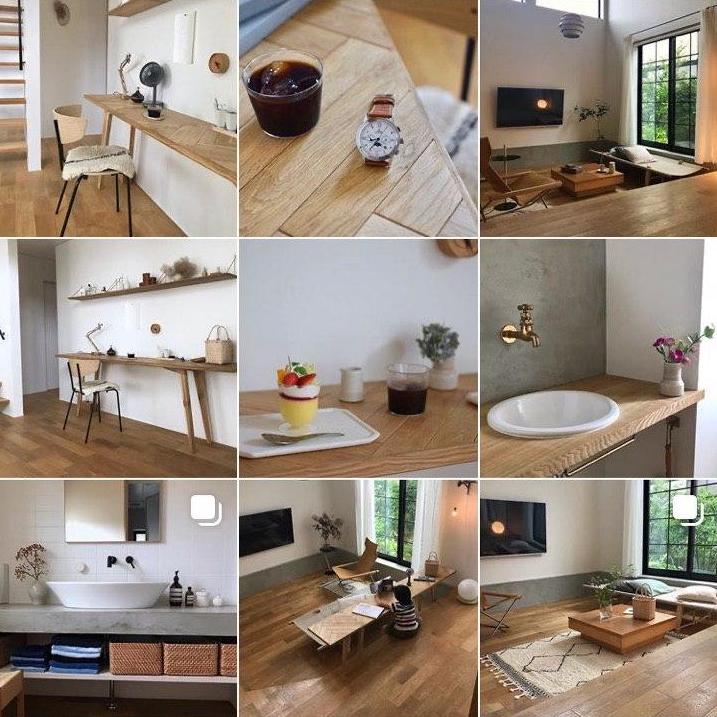 Image adapted from: @_hase_home_
Hase's home is furnished in a Japandi style – a combination of the best elements of Japanese and Scandinavian interior design. The overall look is warm and inviting, but also edgy and sleek. Using neutral shades such as nudes, beiges, and greys throughout the space creates a consistent look that won't go out of trend. Add pops of colours using plants, and cushions and rugs.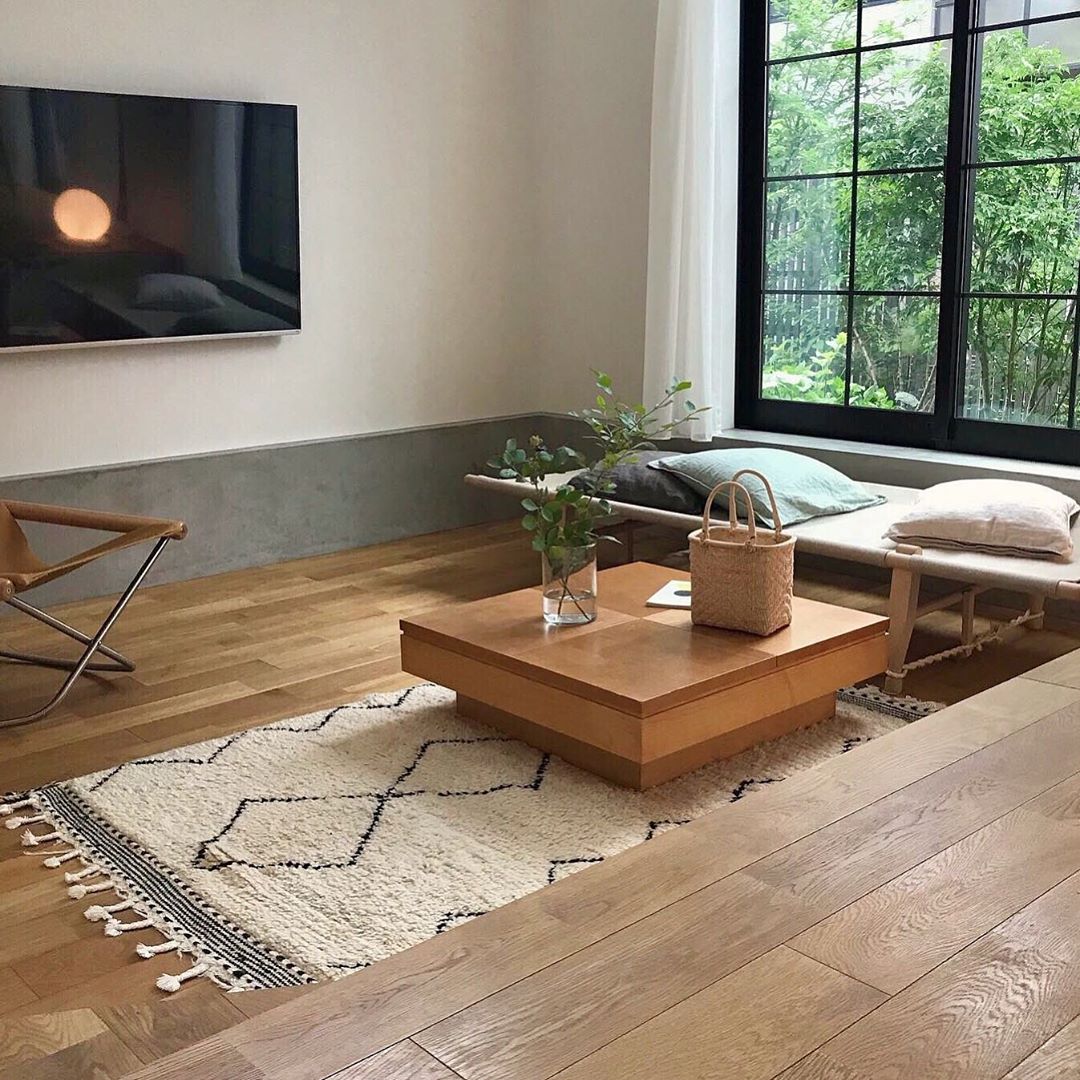 Image credit: @_hase_home_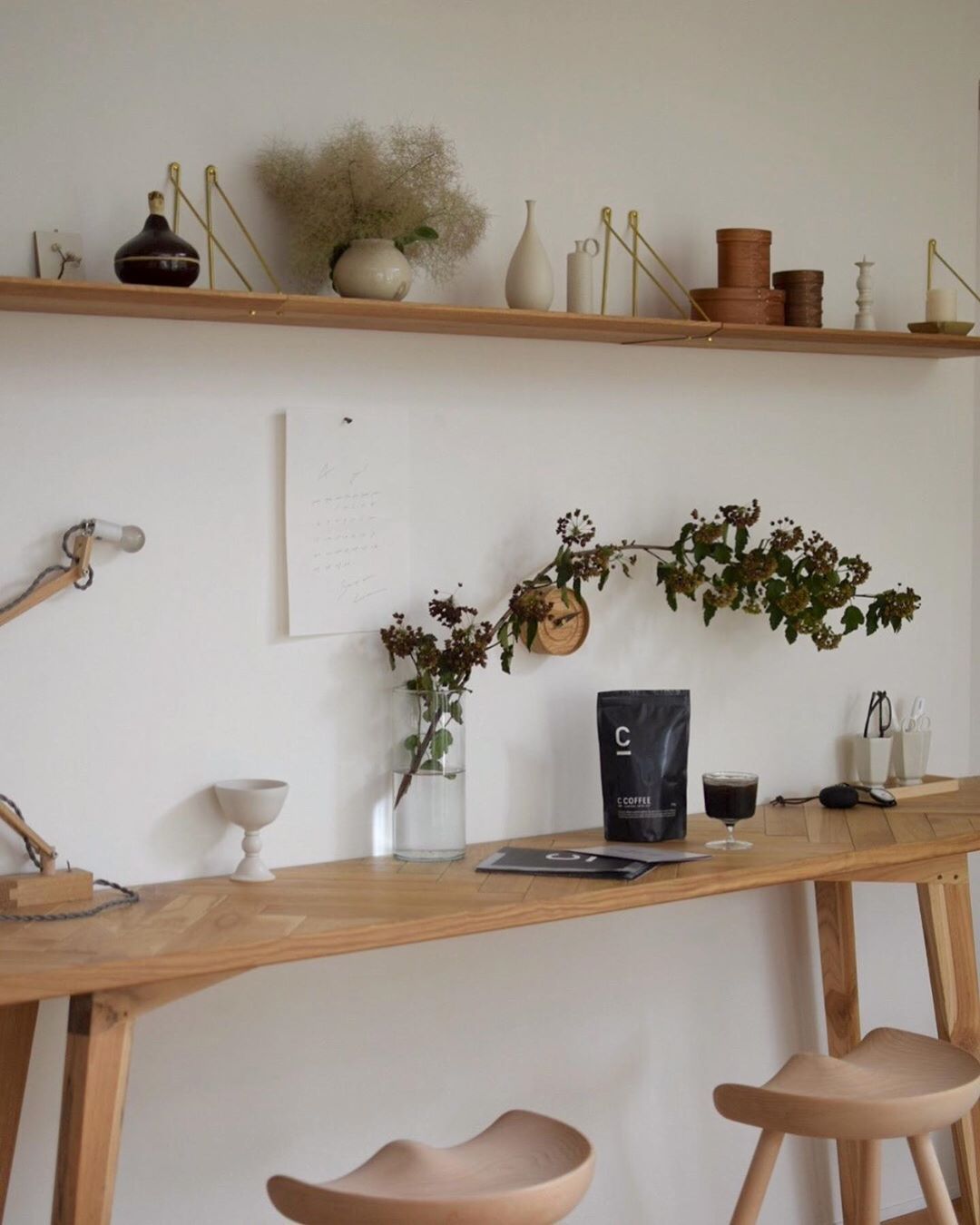 Image credit: @_hase_home_
Most of the furniture are made of wood in varying textures and shades, so you can have a consistent theme with elements of contrast. Wood fittings are also durable and long-lasting with just minimal care. You can even sand, paint or varnish your wood furniture to give it a second life further down the road.
---
2. @neie_architects
---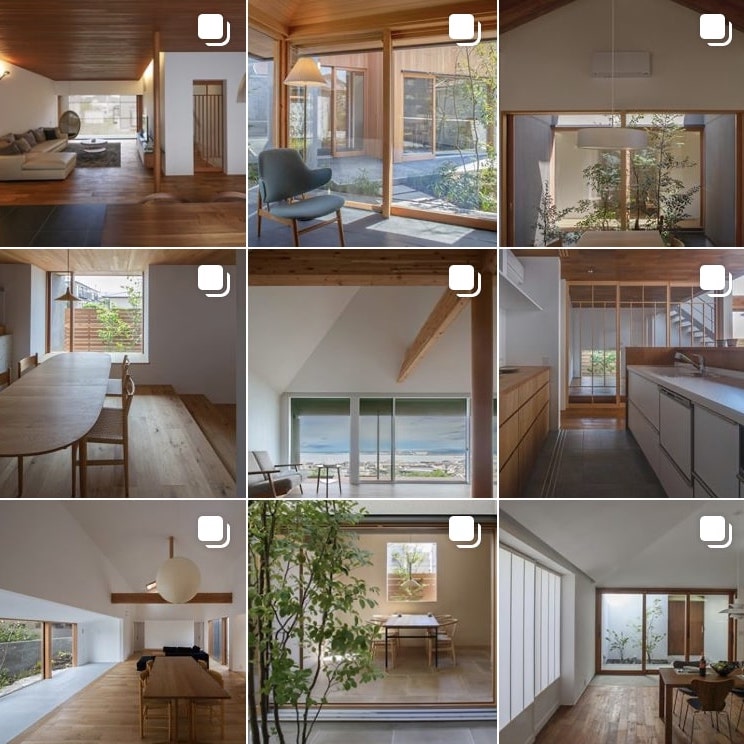 Image adapted from: @neie_architects
Neie Architects is an architectural and design company that conceptualises designs for large houses. Most of their designs incorporate transparent or translucent sliding doors and large windows to allow natural light to brighten up the house.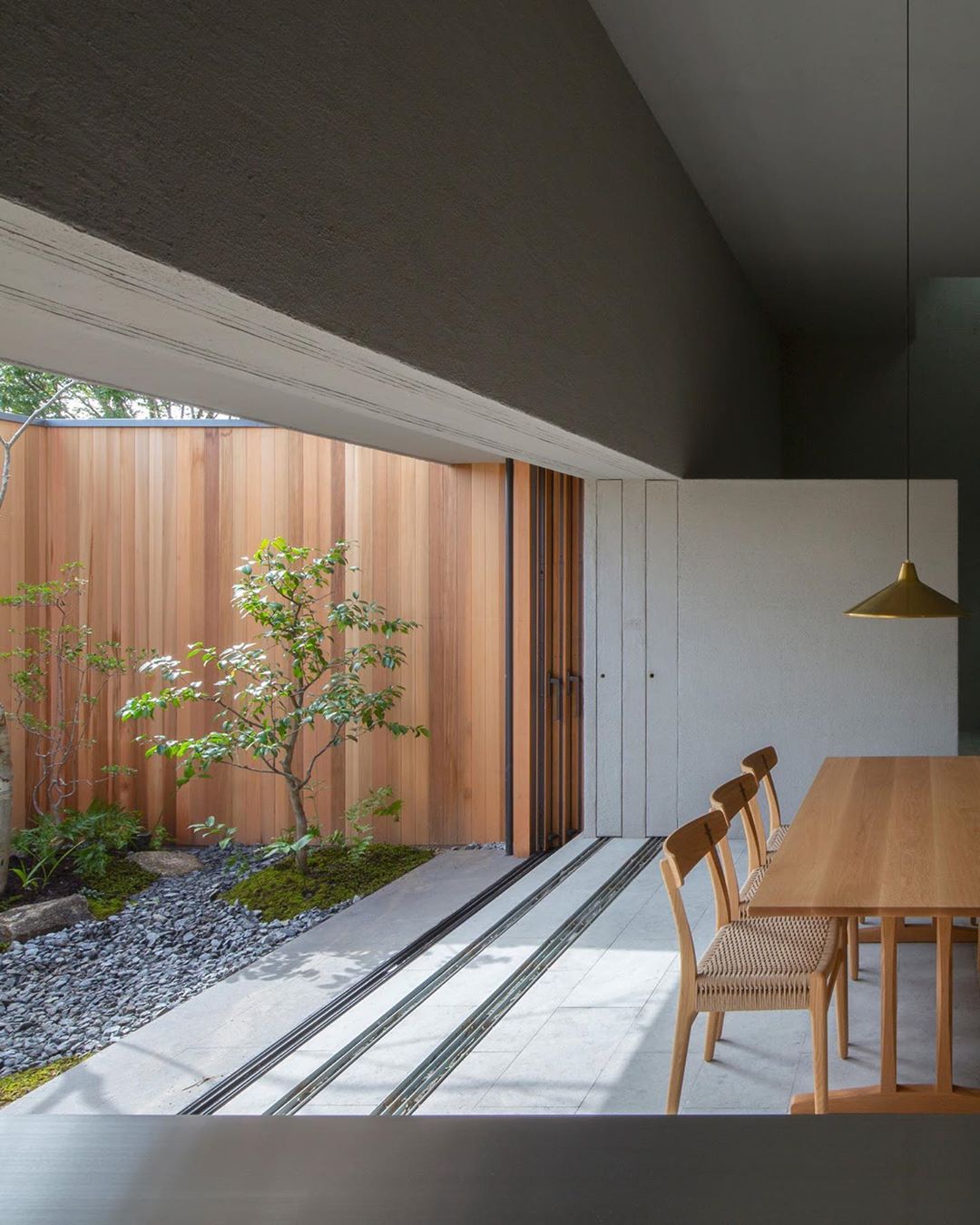 Image adapted from: @neie_architects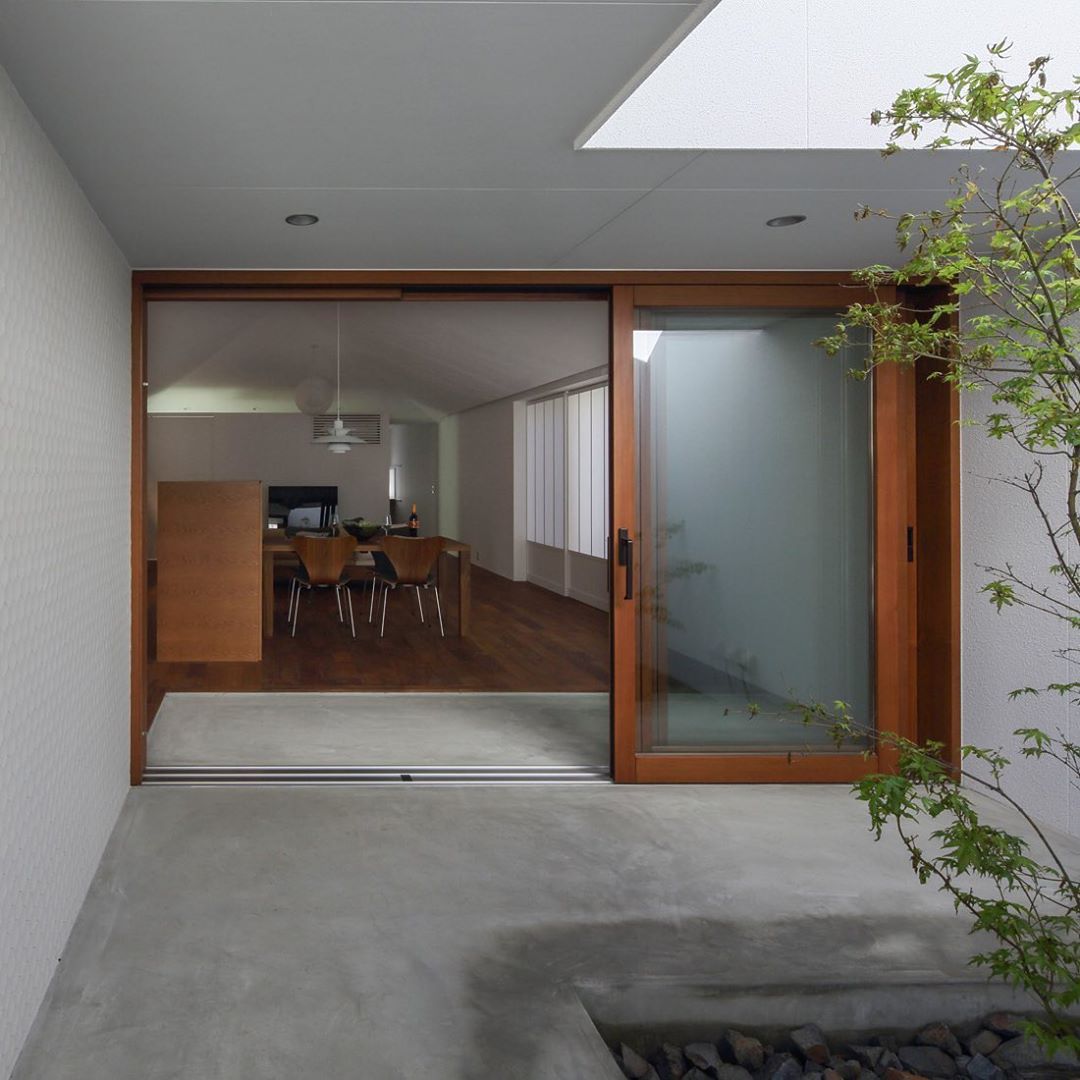 Image credit: @neie_architects
Wood furniture in light shades such as pine or ash creates a zen and peaceful atmosphere. The sliding doors help to save space and look more polished compared to swinging doors. 
---
3. @su_a_sa_
---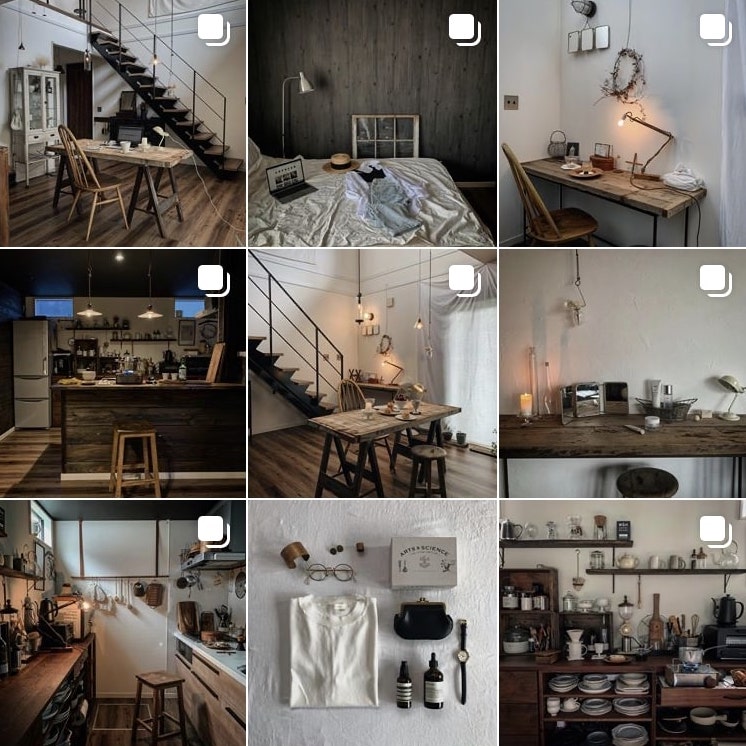 Image adapted from: @su_a_sa_
This is Sara's wabi-sabi home. "Wabi-sabi" in Japanese means "finding beauty in imperfection". A wabi-sabi home is not too concerned with displaying the latest trendy item or obsessing over tiny details. Instead, opt for elements like weathered wood furniture, tactile wall finishes, or handmade home decor items. Being clutter-free is another key trait of a wabi-sabi home.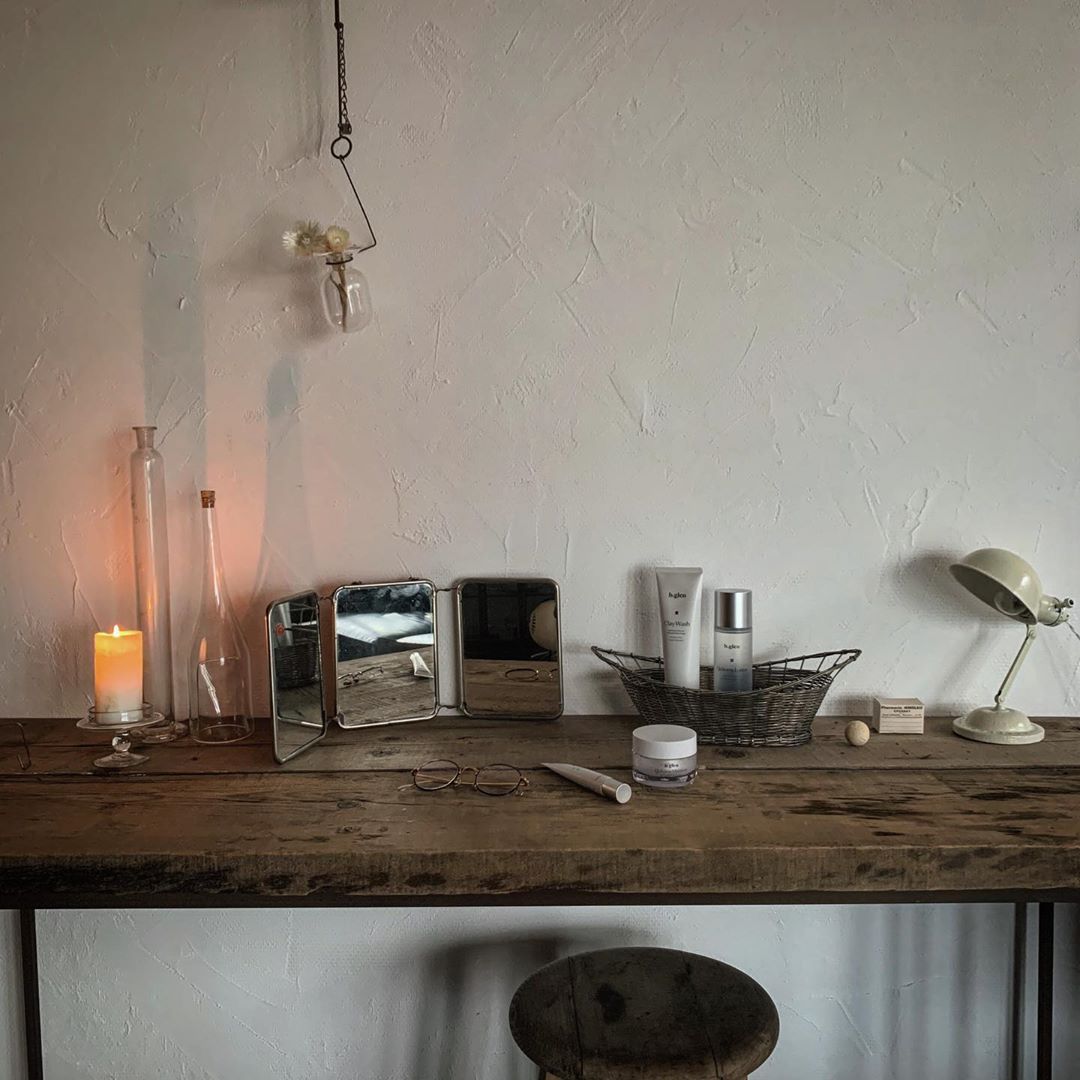 Image credit: @su_a_sa_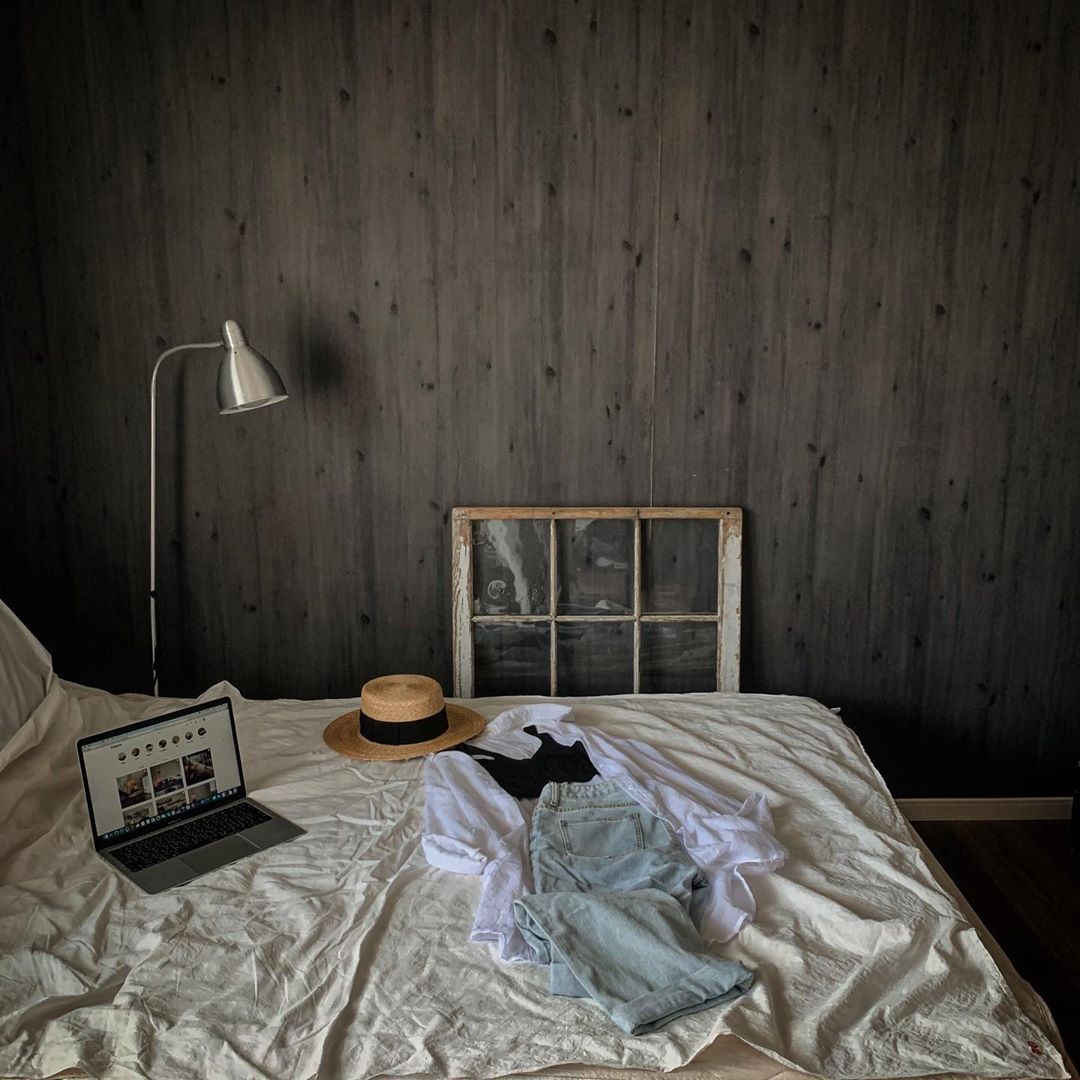 Image credit: @su_a_sa_
Sara's home uses textured walls and retro industrial style lights for a rugged, stripped–down and natural feel. Most of her items are kept organised in cabinets so that there is less clutter in her living spaces. The space is cosy and exudes feel-good vibes.
---
4. @tn.h.m
---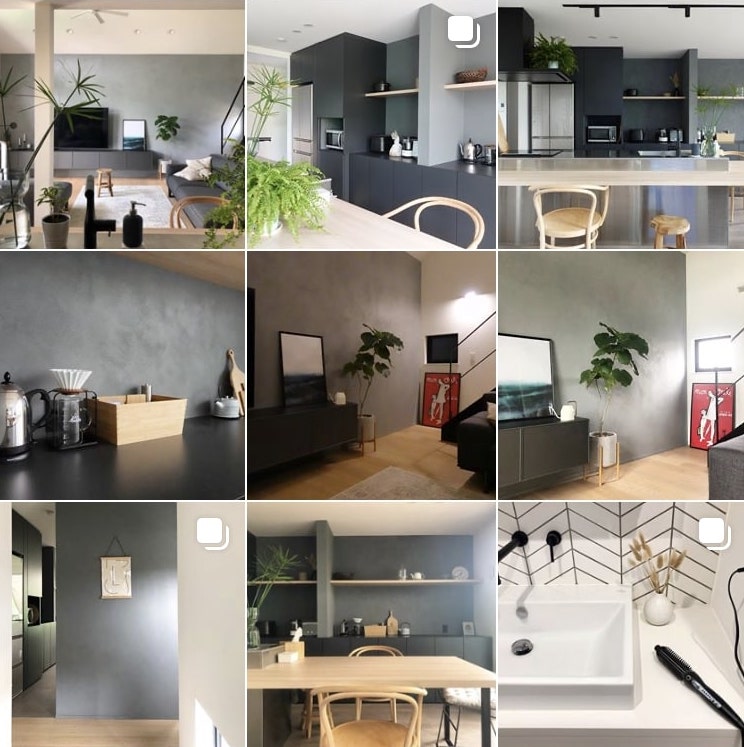 Image adapted from: @tn.h.m
Mie's home has a modern design that some might consider bold. Instead of having white or light coloured walls, she has multiple dark grey walls. Despite the use of dark hues, the house doesn't look dreary like one might imagine. This is thanks to large windows that let in plenty of natural light.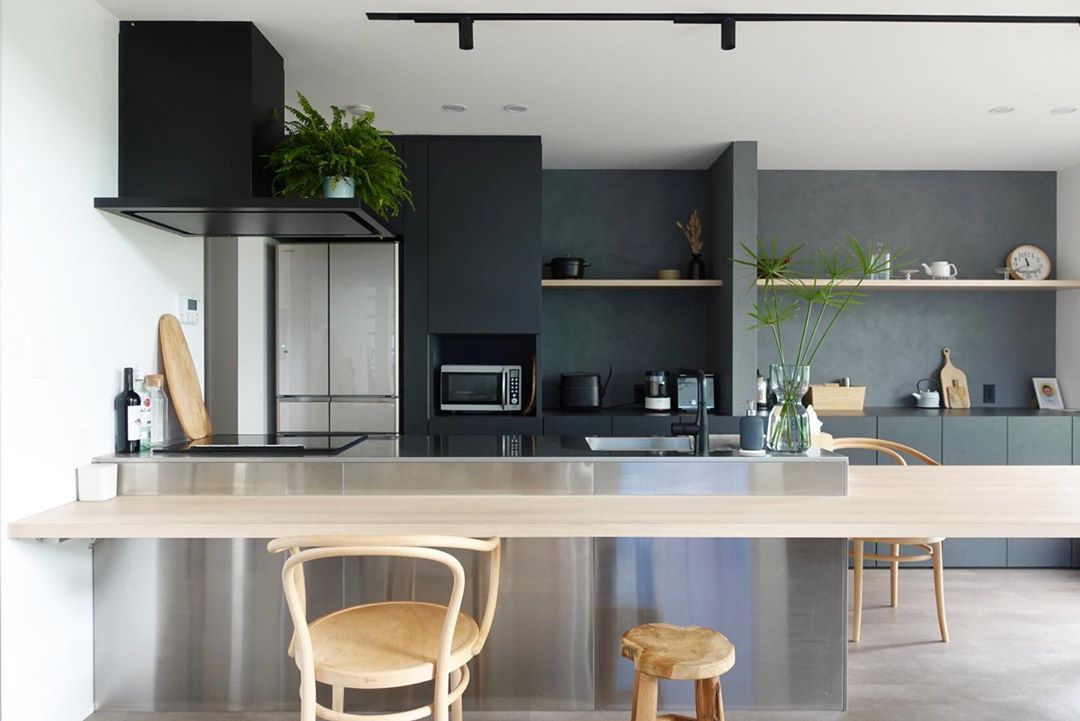 Image credit: @tn.h.m
A house with a modern design has clean and crisp lines, a simple colour palette, and includes selected use of metal, glass and steel. Mie incorporates elements of these materials in her kitchen, staircase, and furniture.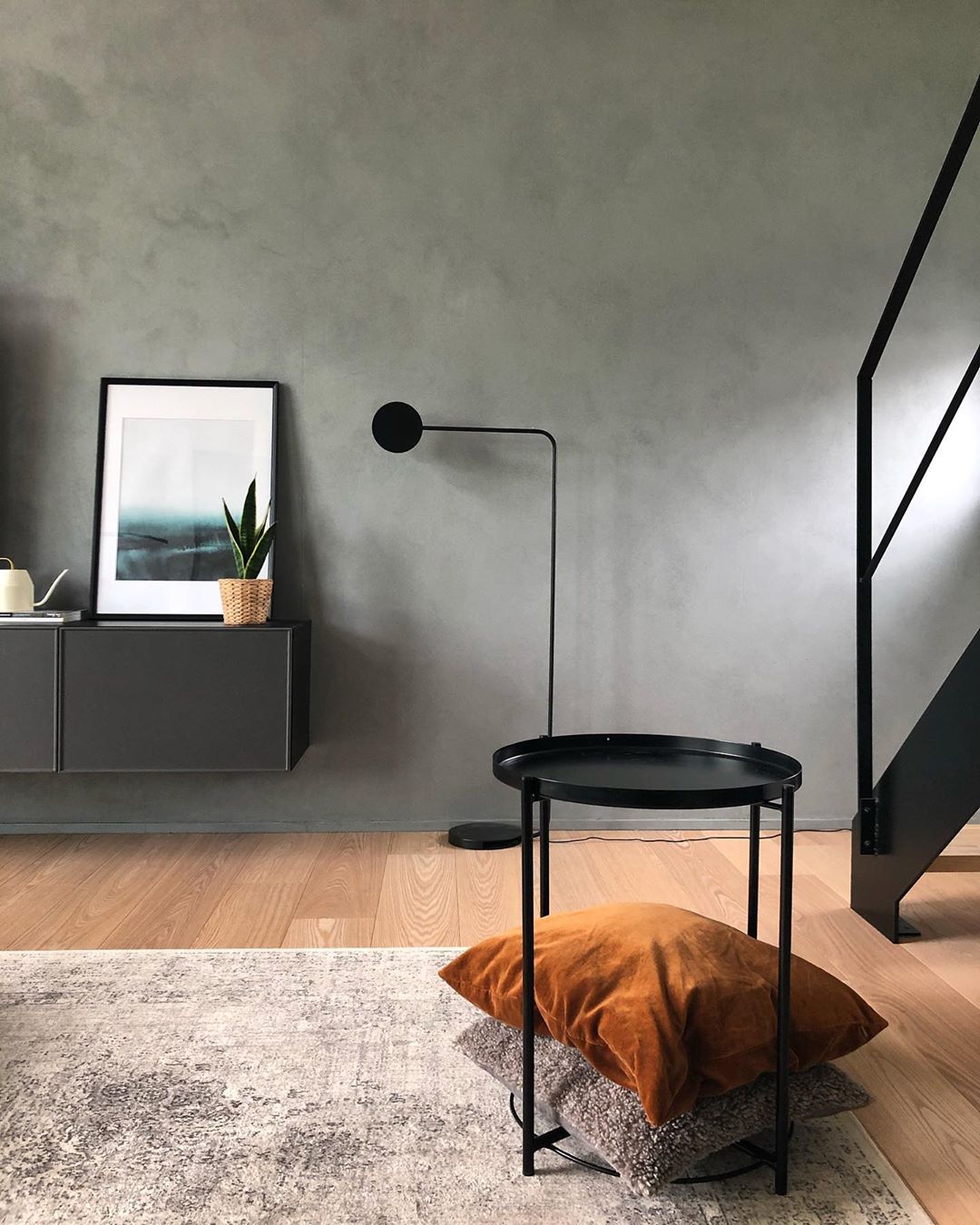 Image credit: @tn.h.m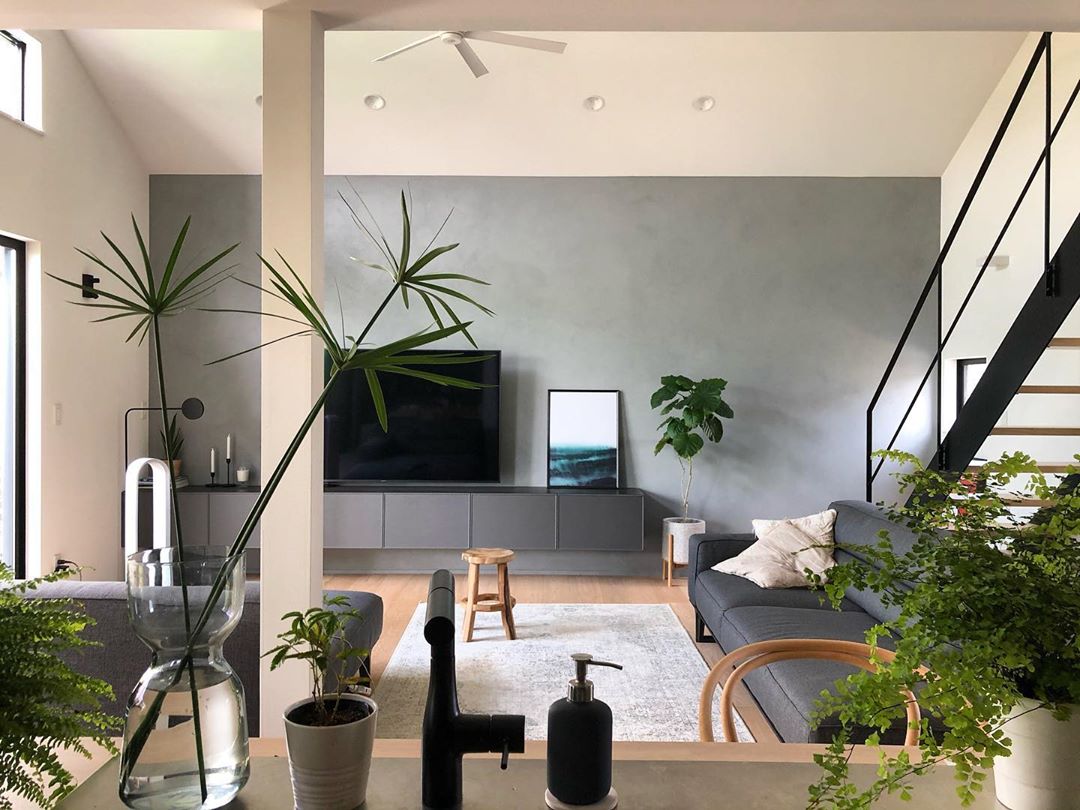 Image credit: @tn.h.m
---
5. @misat_s
---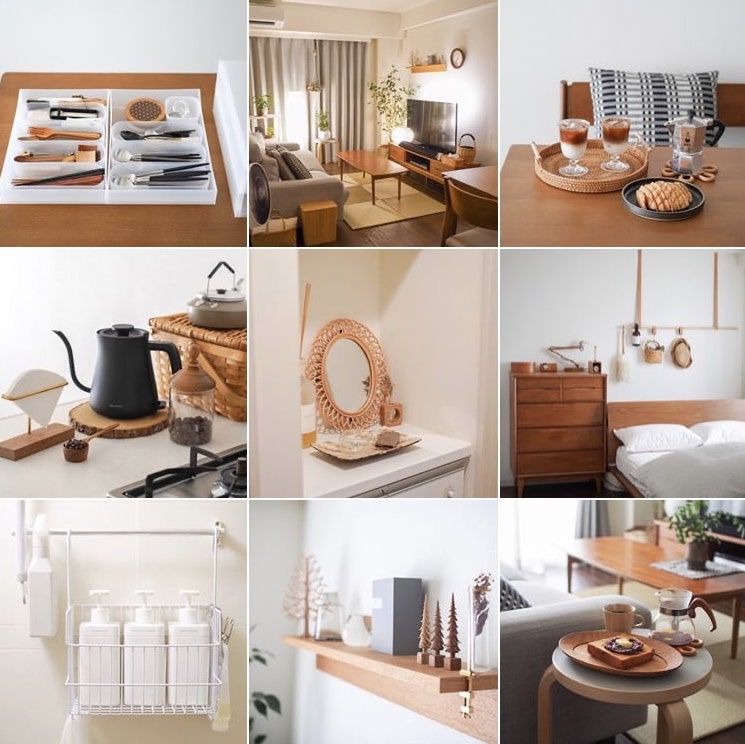 Image adapted from: @misat_s
Misato lives in a 1LDK apartment – a 1 room flat with a living, dining and kitchen area – with her partner. 1LDK apartments usually have a floor space of 23sqm to 35sqm.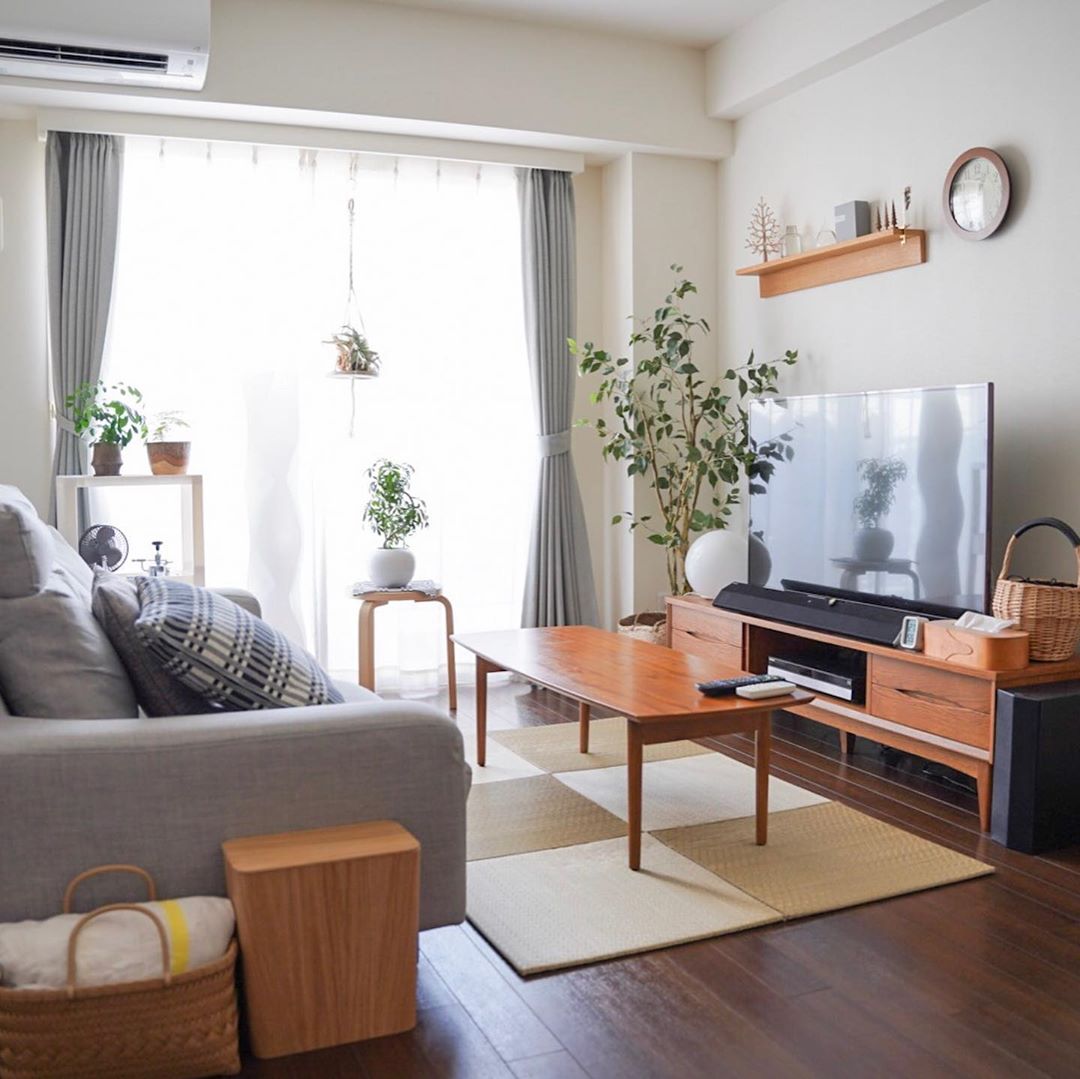 Image credit: @misat_s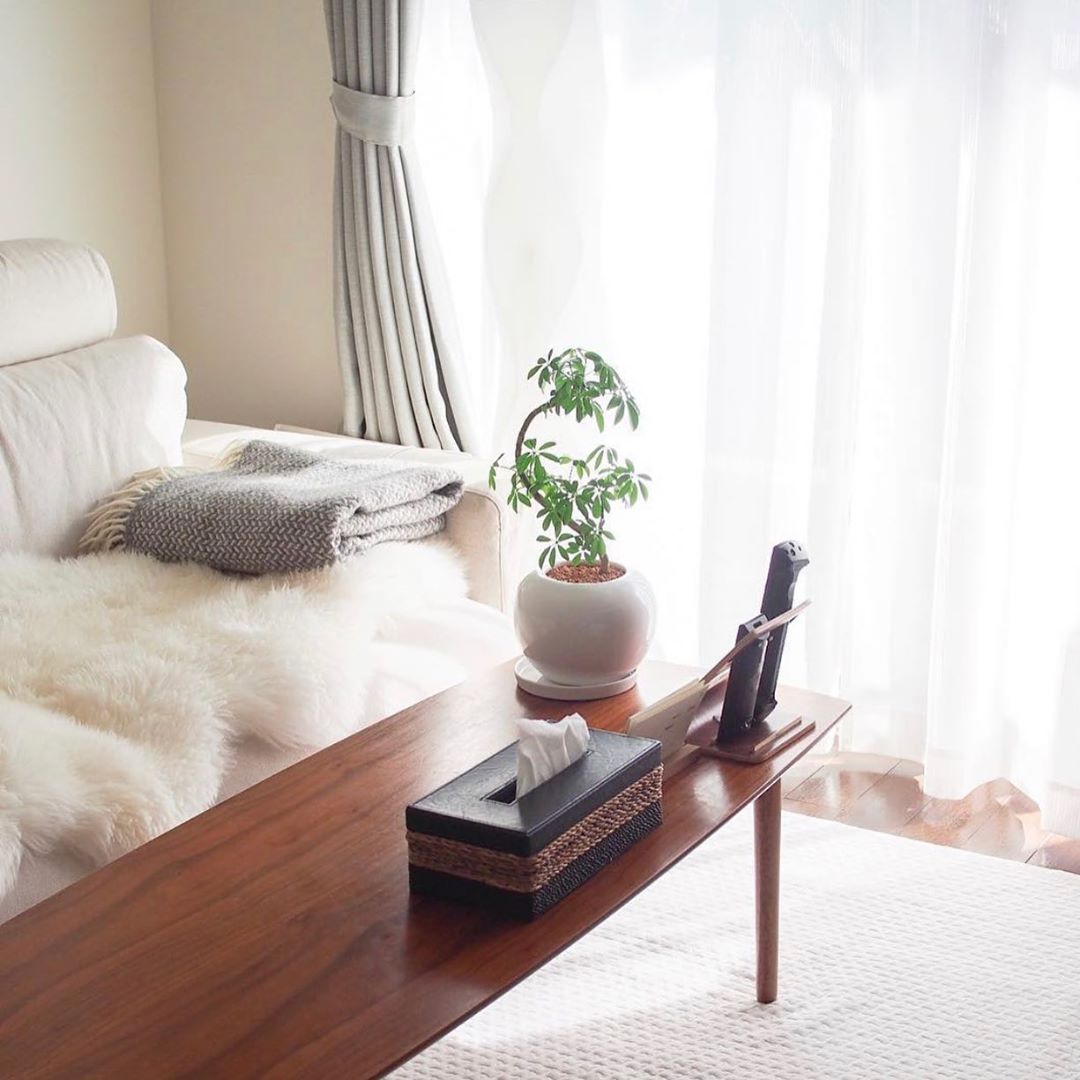 Image credit: @misat_s
Most of her furniture are made of the same medium-dark shade of wood with hints of maple and cherry. Her light-coloured couch is an eye-catching statement piece that stands out from the wood furniture. Green, leafy plants around the house help to liven up the atmosphere.
The overall effect is a simple, minimalistic home that is modern and comfortable.
---
6. @riff______
---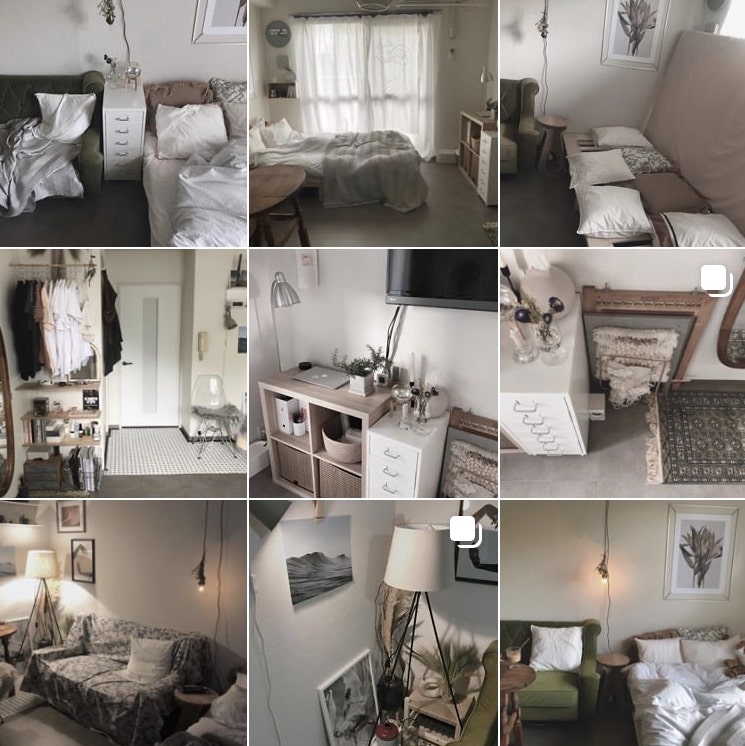 Image adapted from: @riff______
Io lives alone in a small 1K apartment that has just a room and a kitchen. 1K apartments typically have 13sqm to 25sqm of floor space. Her furniture, such as the sofa, the standing lamp, and the bed, are all flush against the wall because keeping the centre of the room clear will help the space look more spacious. 
Io makes full use of the wall space by putting up shelves for knick-knacks. She's also hung up paintings to make the room look more homely.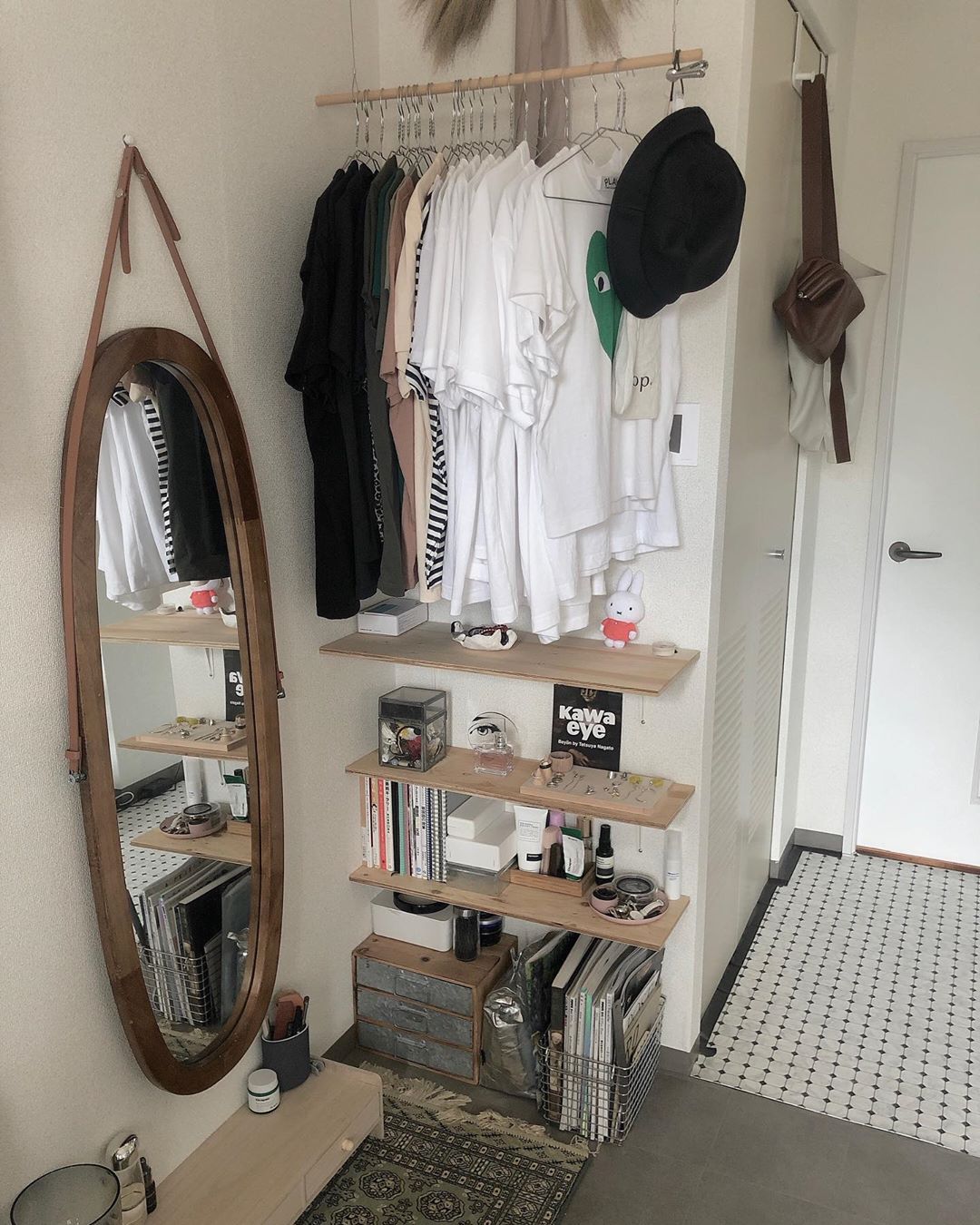 Image credit: @riff______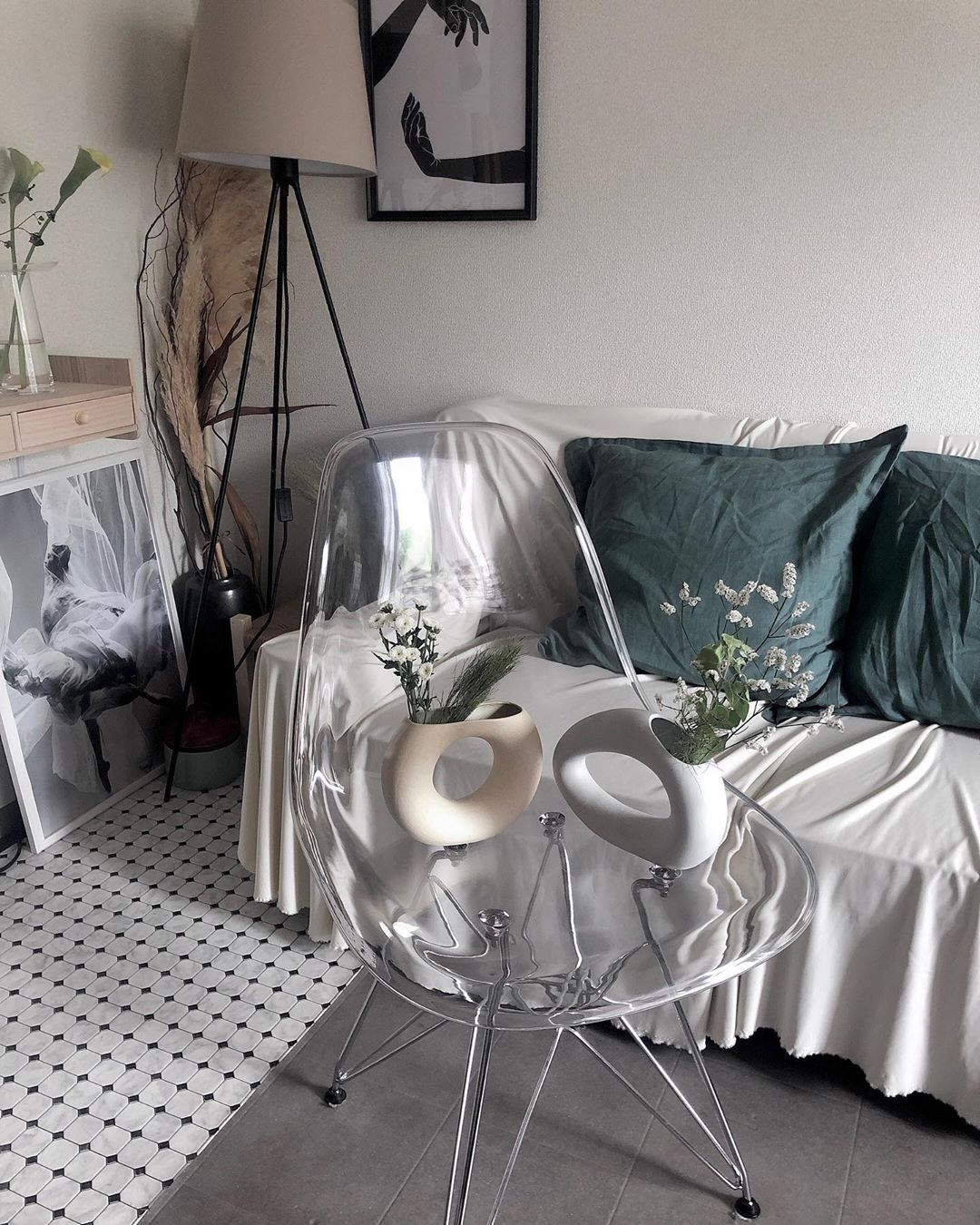 Image credit: @riff______
Her dark-coloured floor tiles contrast against the white walls and light-coloured furniture for a stylish look. Io's room set-up is perfect inspiration for small shoebox apartments and bedrooms.
---
7. @s.h.0312
---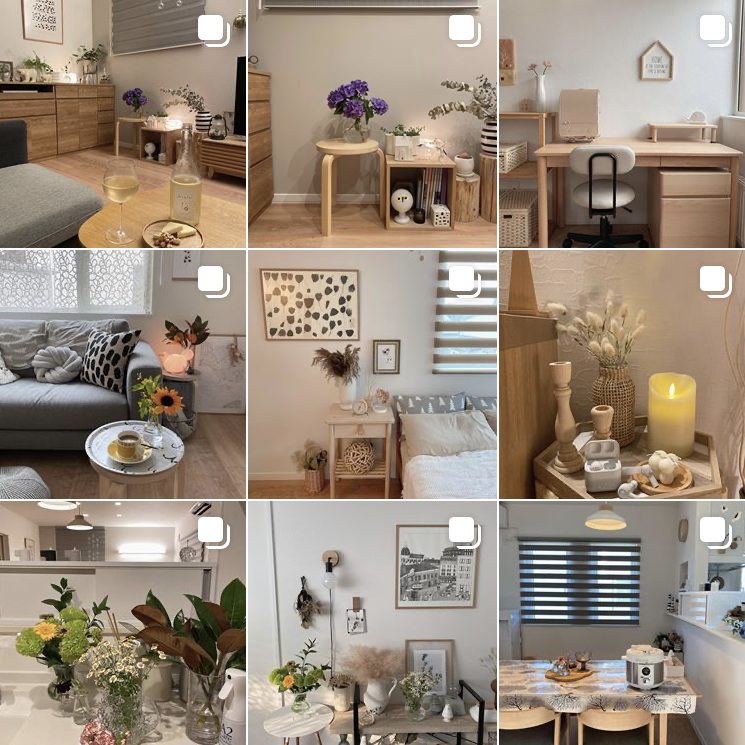 Image adapted from: @s.h.0312
Sanae's home is simple with neutral-coloured walls and light wood furniture. But her house is by no means boring because she makes use of bright flowers and plants to add pops of colour. She works with a combination of colours, from more vibrant hues like pink and purple to natural shades like beige and cream.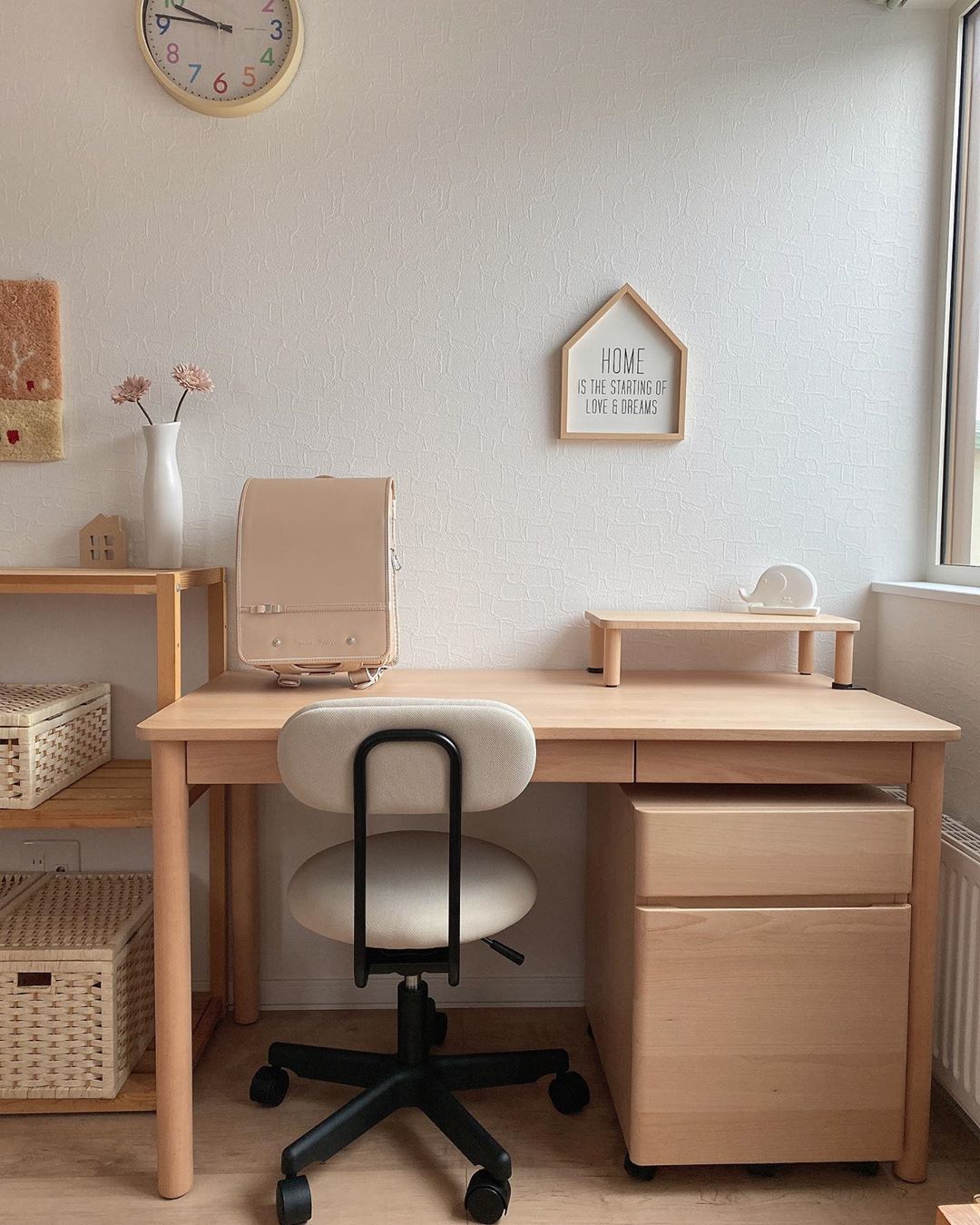 Image credit: @s.h.0312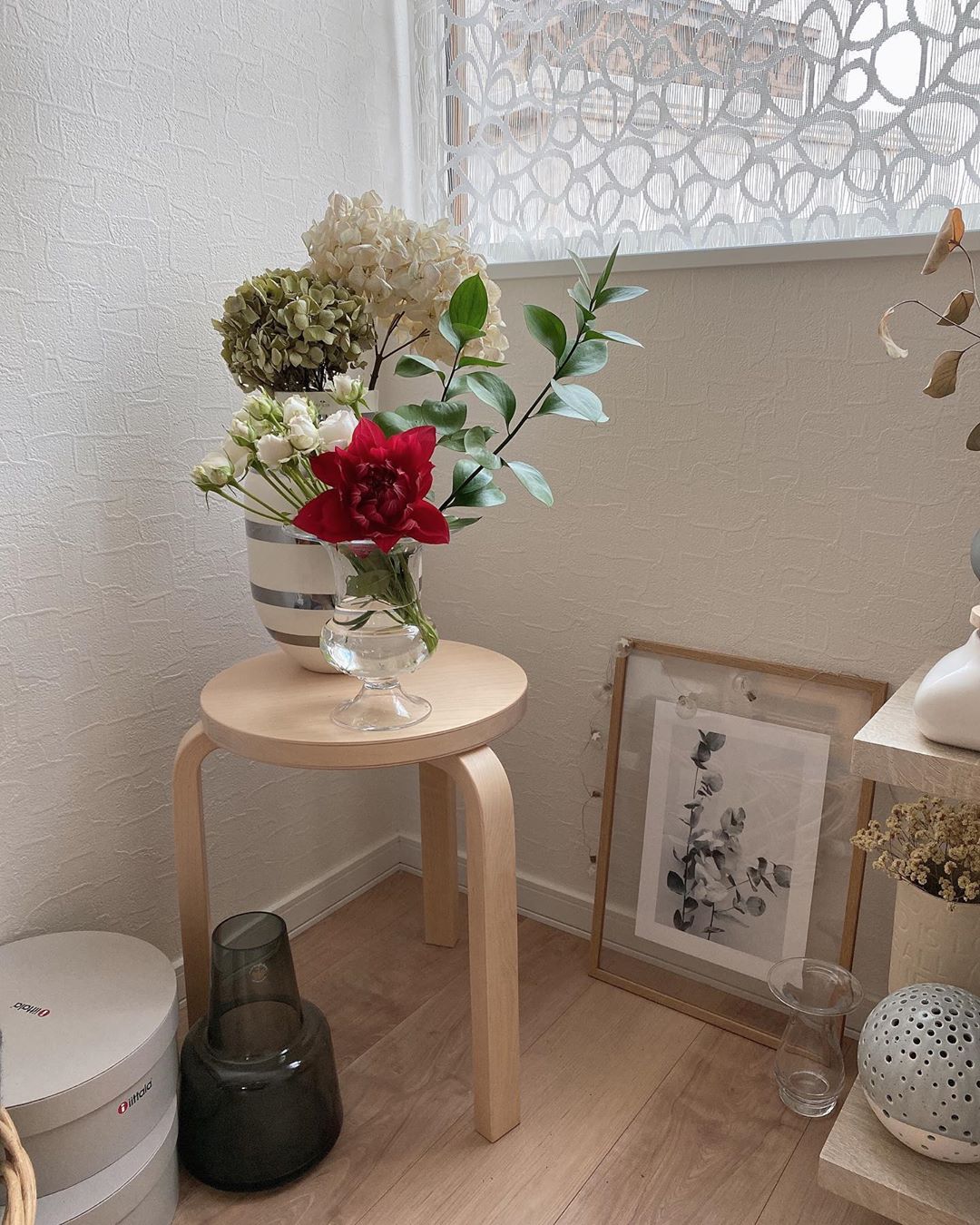 Image credit: @s.h.0312
Besides adding colour, flowers and plants can also liven up a space and inject life. Change things up by displaying different flowers according to the season. They don't go out of style and you can easily change where they are placed.
---
8. @ma_home0211
---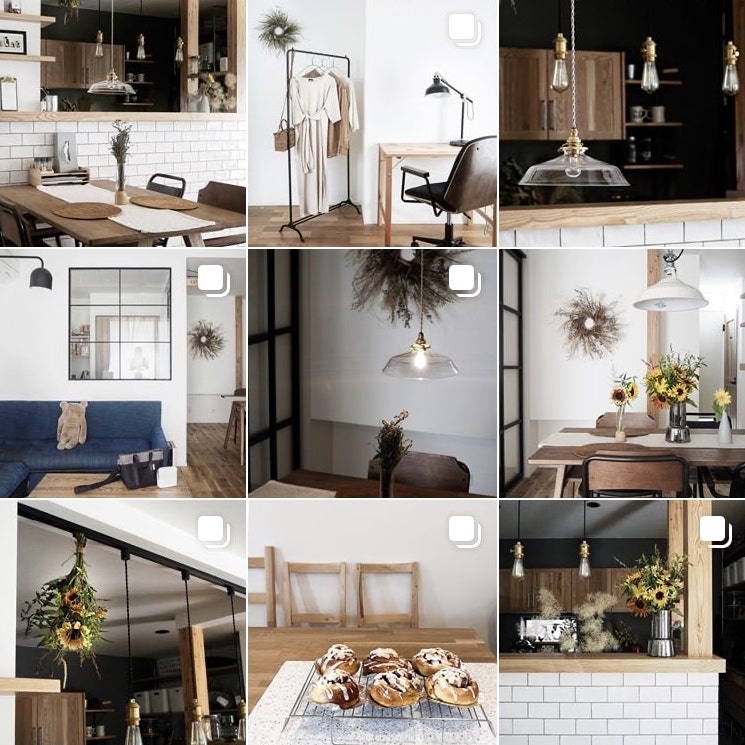 Image adapted from: @ma_home0211
Atsuko's home is cosy and inviting thanks to the abundance of natural light. Most of her furniture are either made of wood or come in black and white. Even though she's been living in this house since 2008, it still looks well-maintained and modern.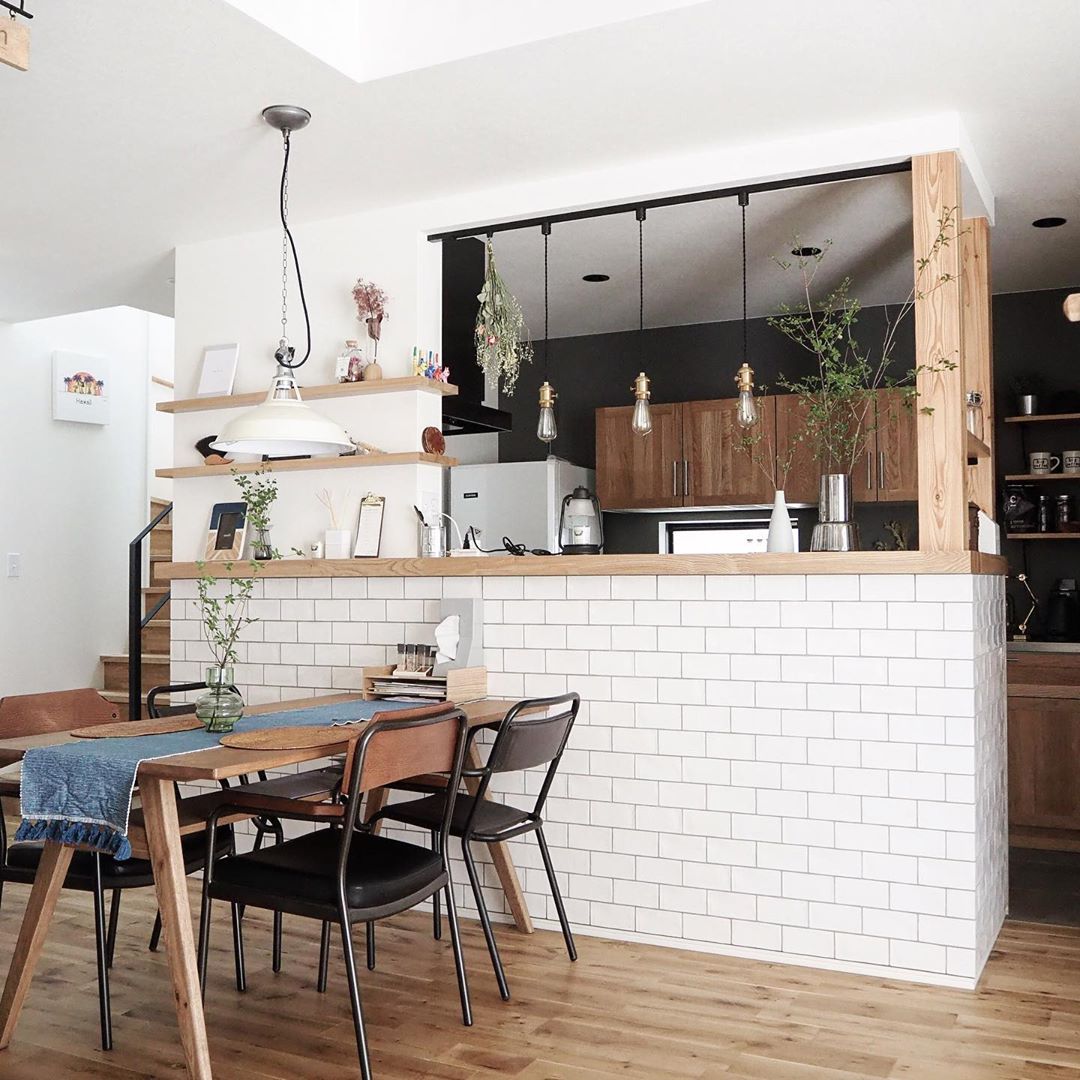 Image credit: @ma_home0211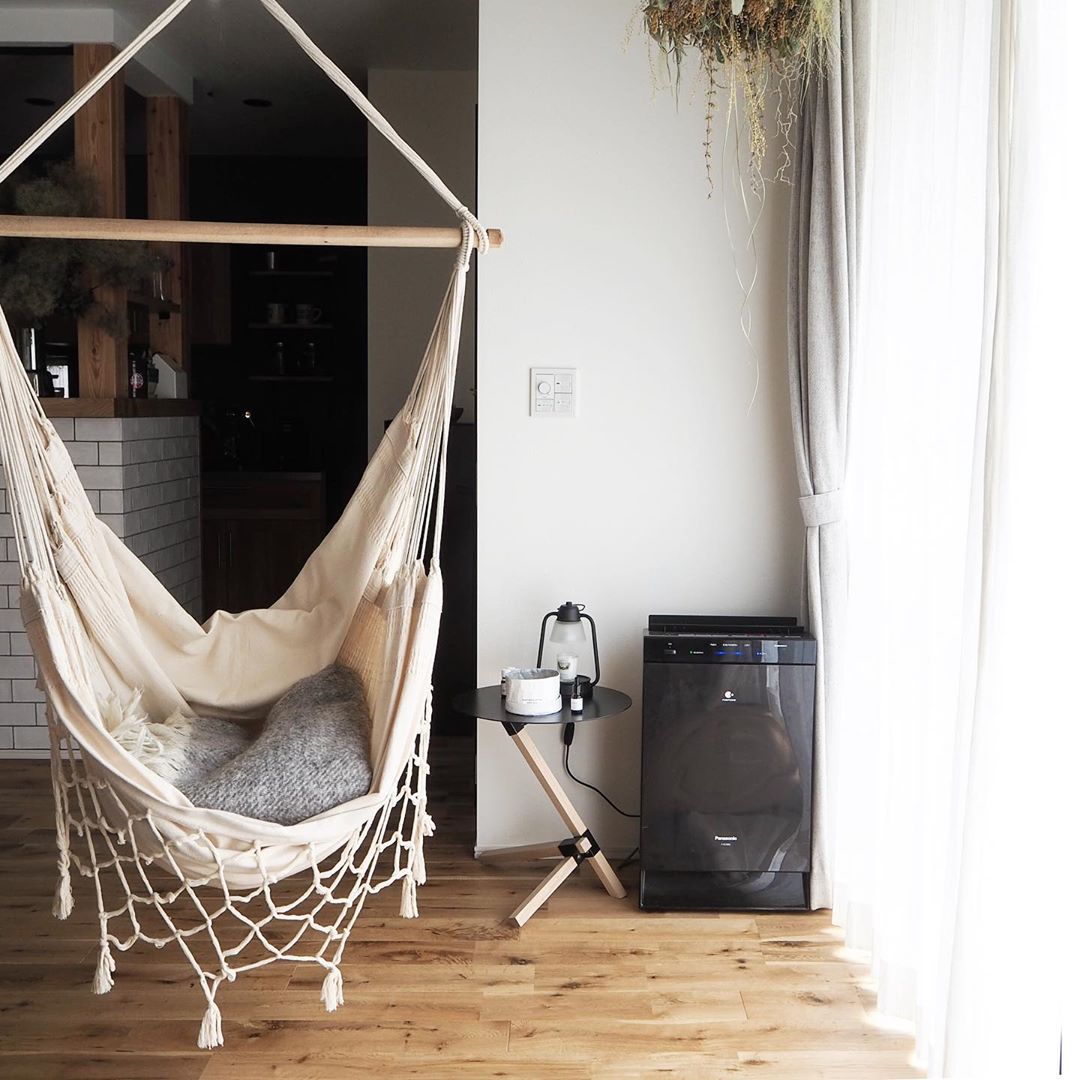 Image credit: @ma_home0211
The house has a clear and uniform look across the different rooms and areas. Her home also has quite a few cushy photo spots with good lighting. For those who are considering an open concept home, check out Atsuko's style.
---
9. @mi___oo3
---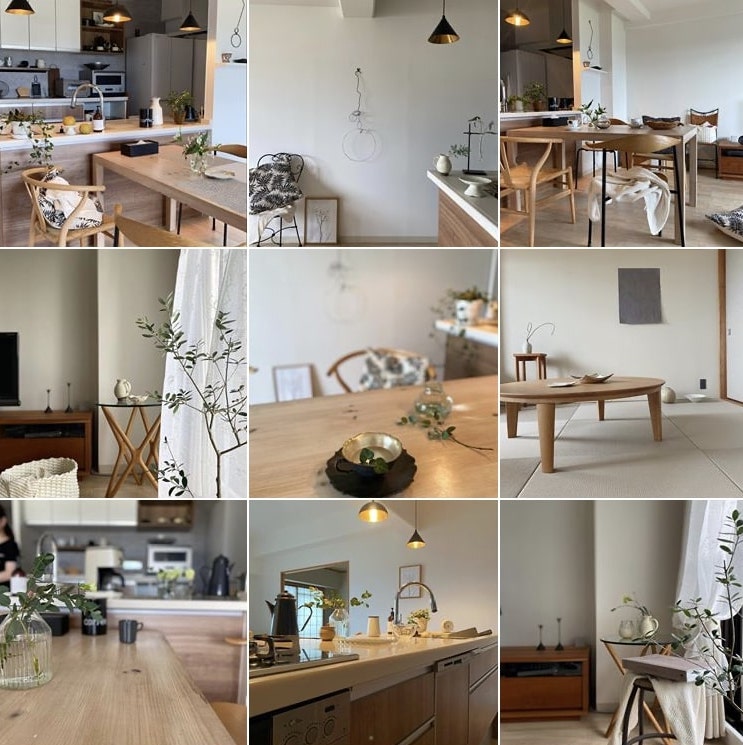 Image adapted from: @mi___oo3
The majority of Miho's wood furniture are light-coloured, save for a couple of items. Her walls are white and the combination of the 2 elements makes the space appear larger and more spacious. She manages to create a cosy and inviting home with a simple colour palette and warm lighting.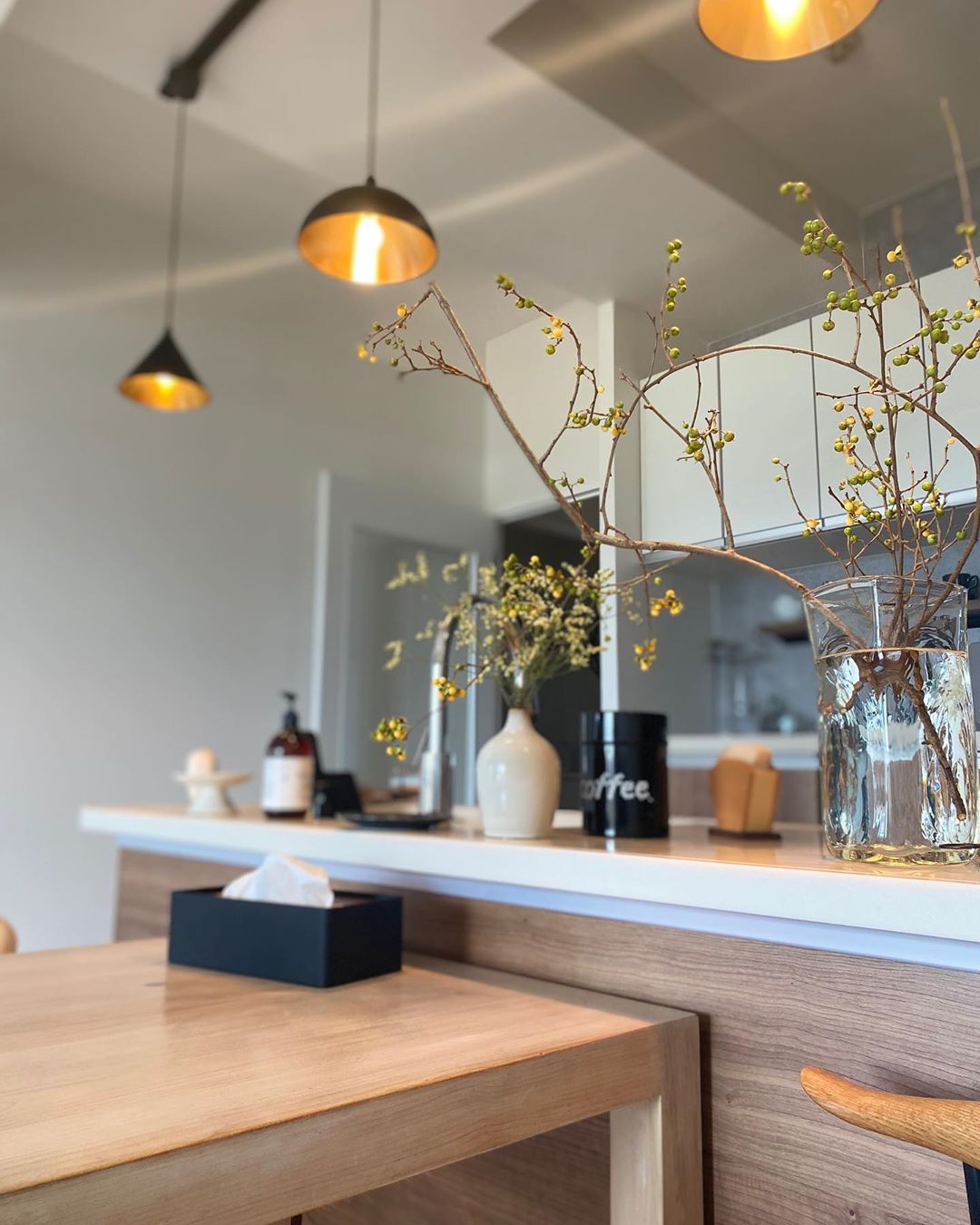 Image credit: @mi___oo3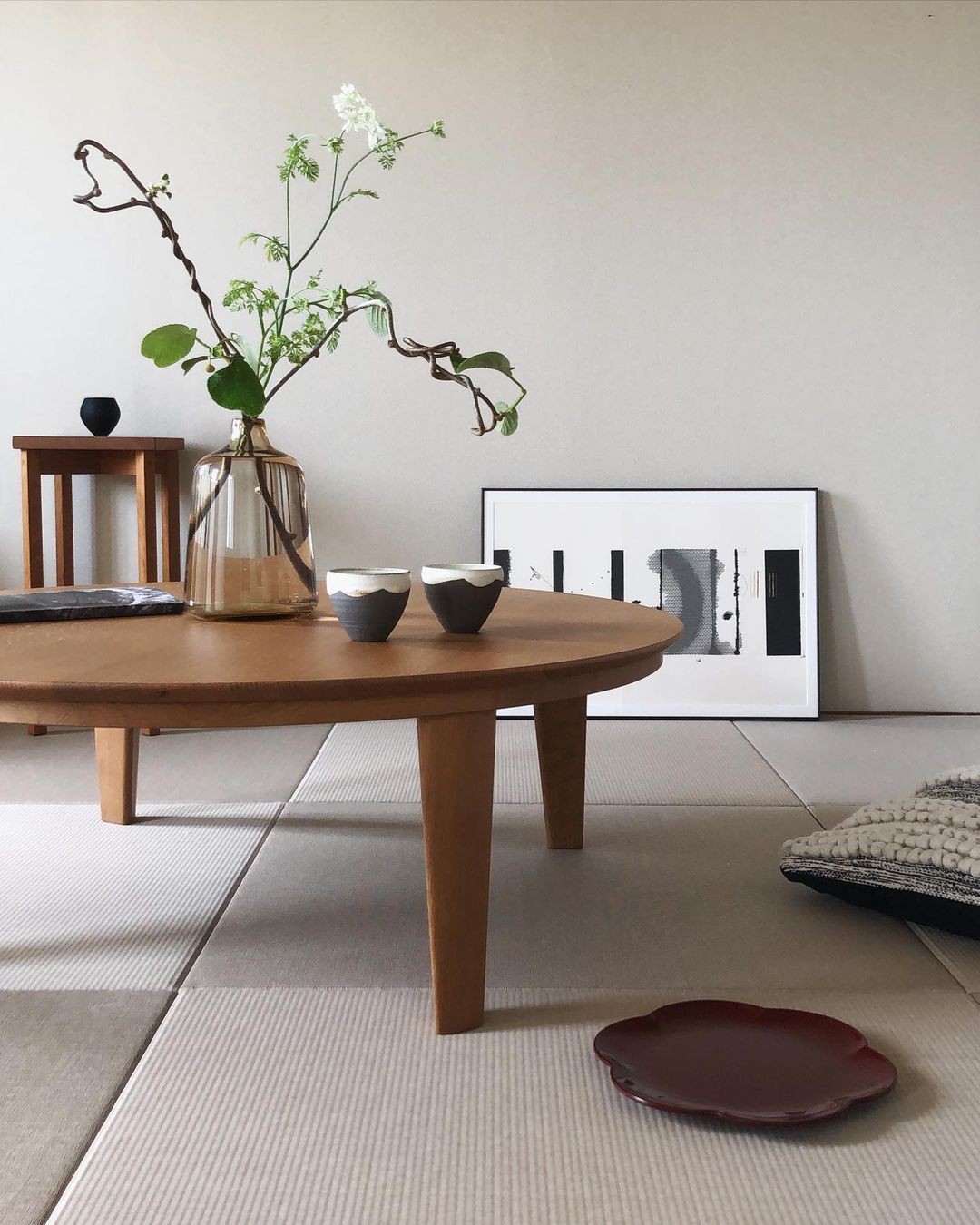 Image adapted from: @mi___oo3
Using low furniture that is closer to the ground creates an illusion of a higher ceiling. Having contrasting flooring in different rooms also adds some variety in terms of colours and textures.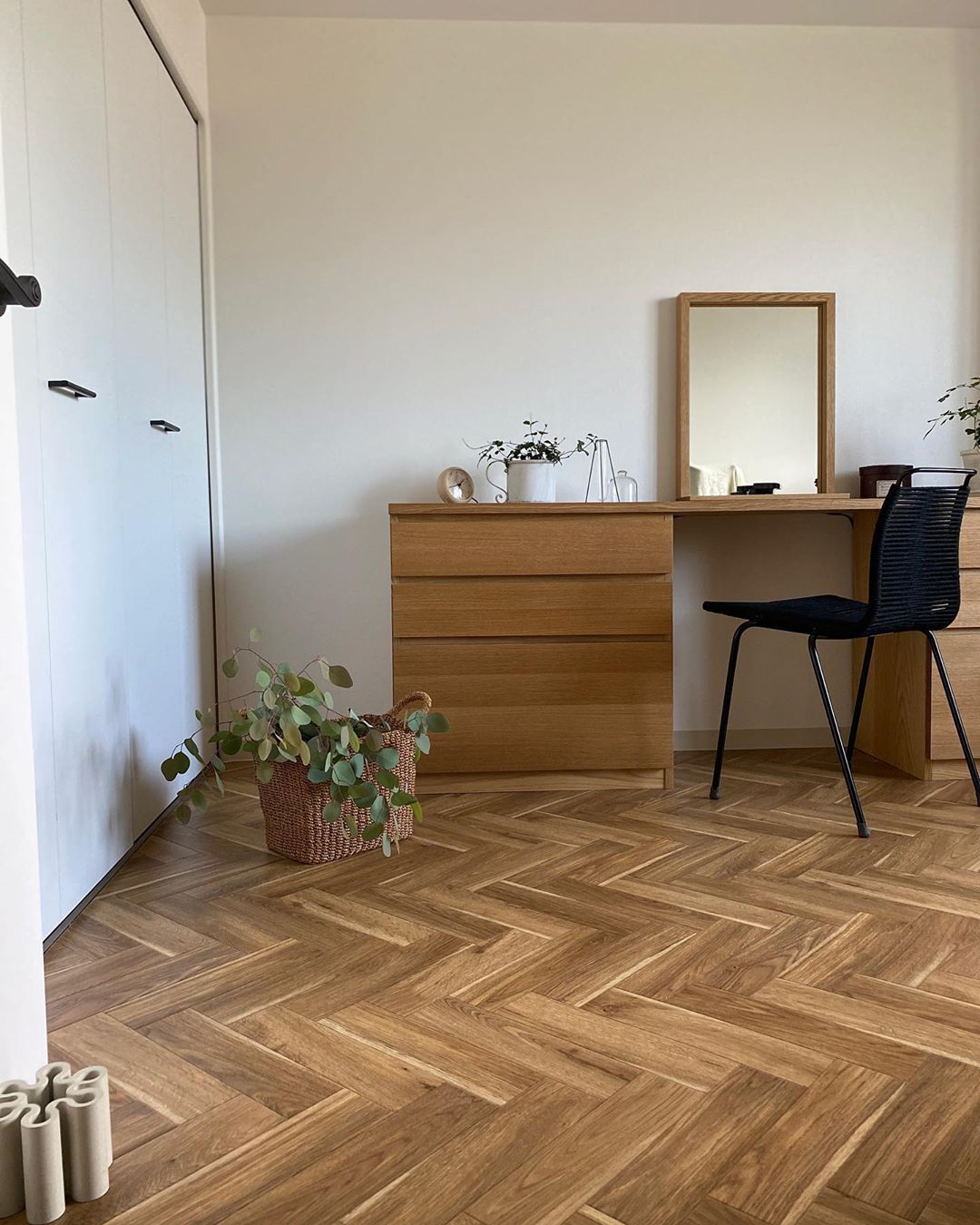 Image adapted from: @mi___oo3
---
10. @kfk2080
---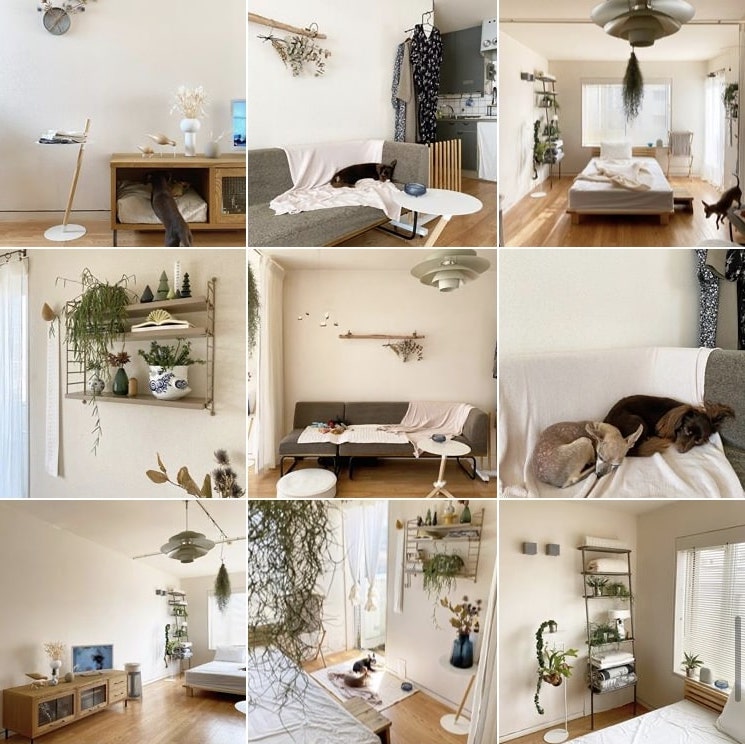 Image adapted from: @kfk2080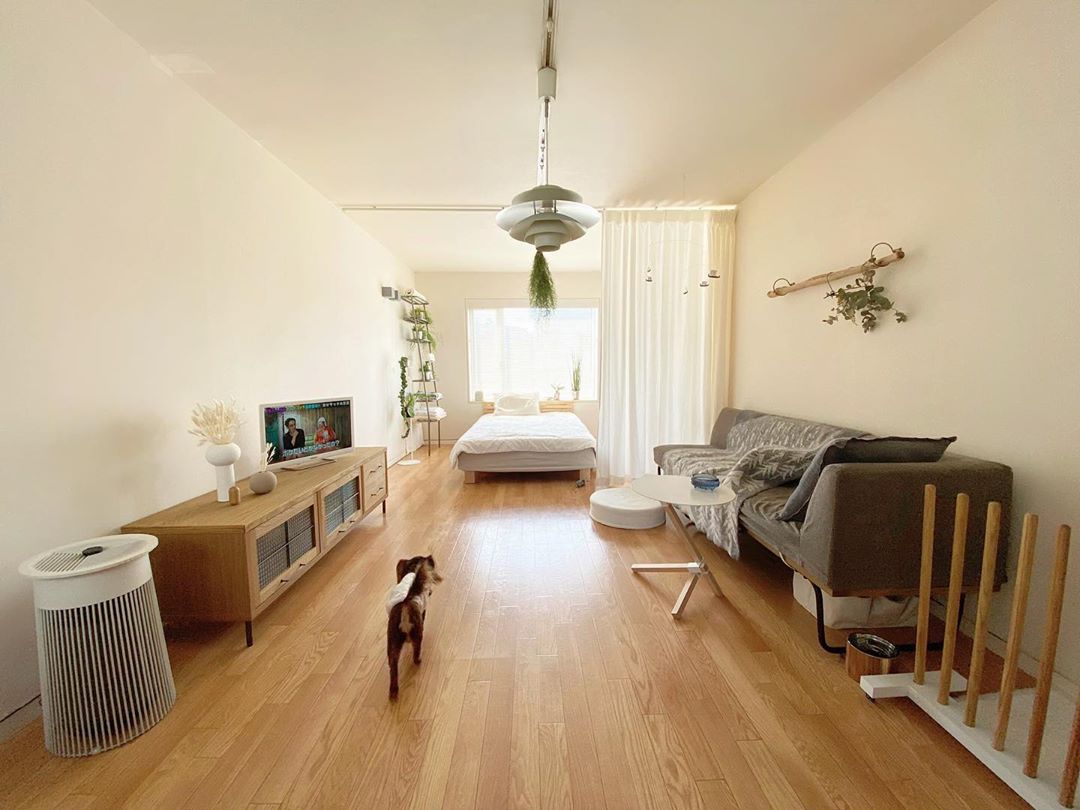 Image adapted from: @kfk2080
The furniture in this room are placed flush against the walls to free up space in the middle of the room. The neutral colours used, from the walls to the furniture, ties together for a cohesive look. The home decor items that Kafka uses are muted, simple and sleek.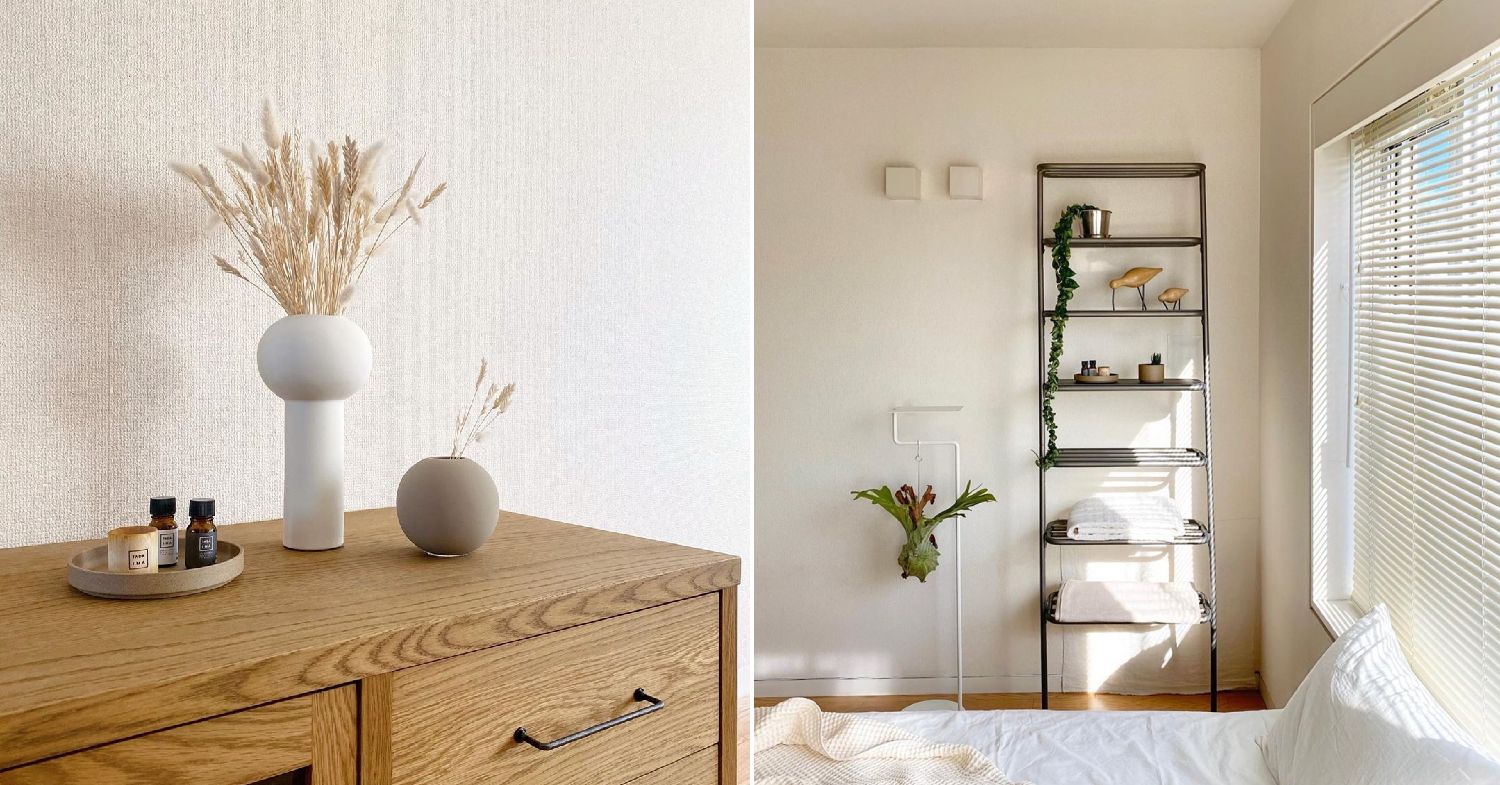 Image adapted from: @kfk2080 and @kfk2080
For small apartments like hers, decluttering and making use of space, colours, and furniture are key. Kafka lives with her 3 fur kids, so she created adorable and cosy living spaces for her pets. There's space for them to run around, snuggle up, and even sunbathe.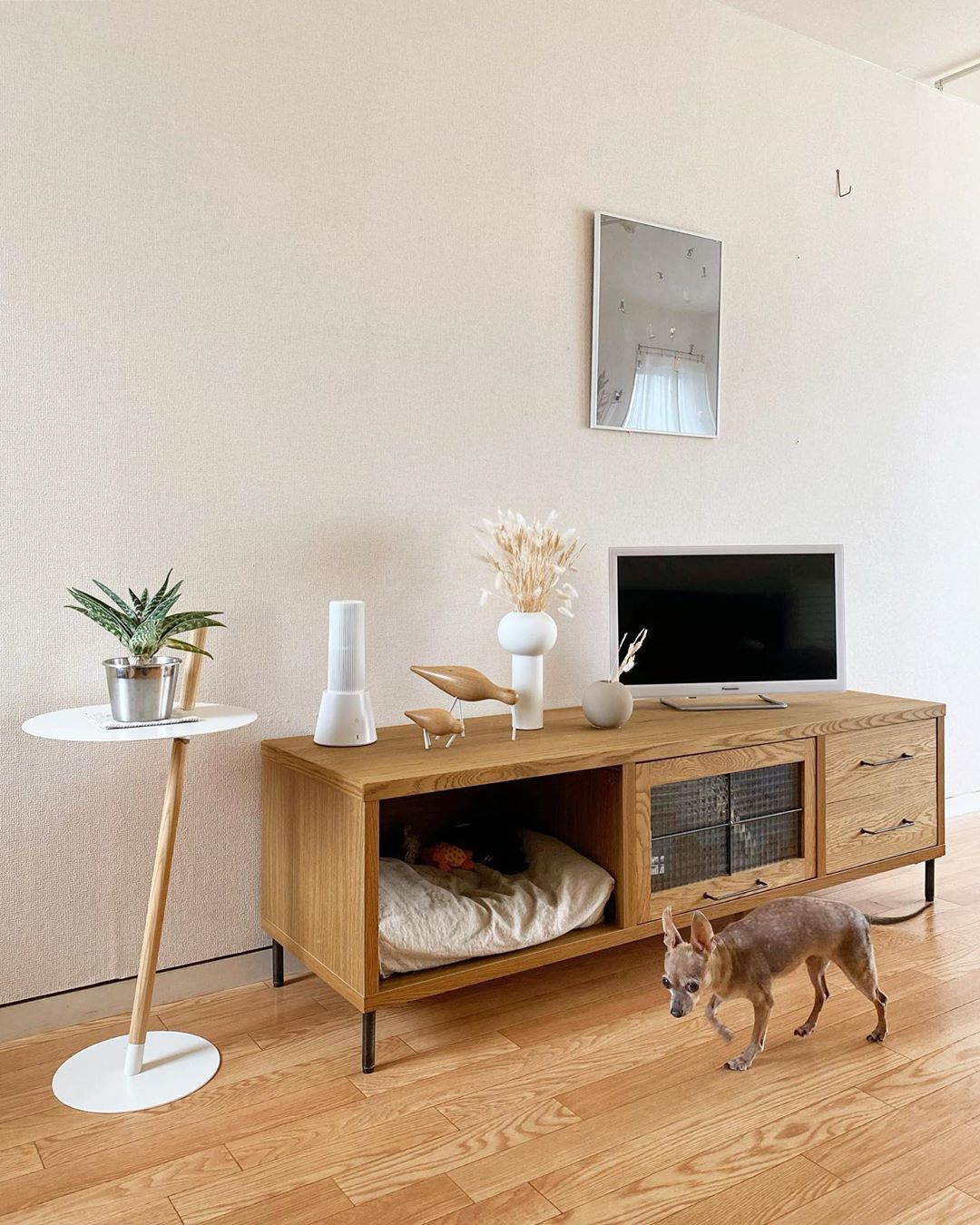 Image credit: @kfk2080
---
Japanese home decor ideas
---
It's never too early to start researching and gathering inspiration for your future home. Many of these accounts showcase styles that are evergreen and won't go out of trend, or are easy to change up for a brand new look. Even if you're not getting a house anytime soon, you can apply some of the ideas above to your living spaces, bit by bit.
Check out these articles for more:
---
Cover image adapted from (clockwise from left): @mi___oo3, @neie_architects and @ma_home0211
Get more stories like this!
Drop us your email so you won't miss the latest news.