Japanese cooking channels
---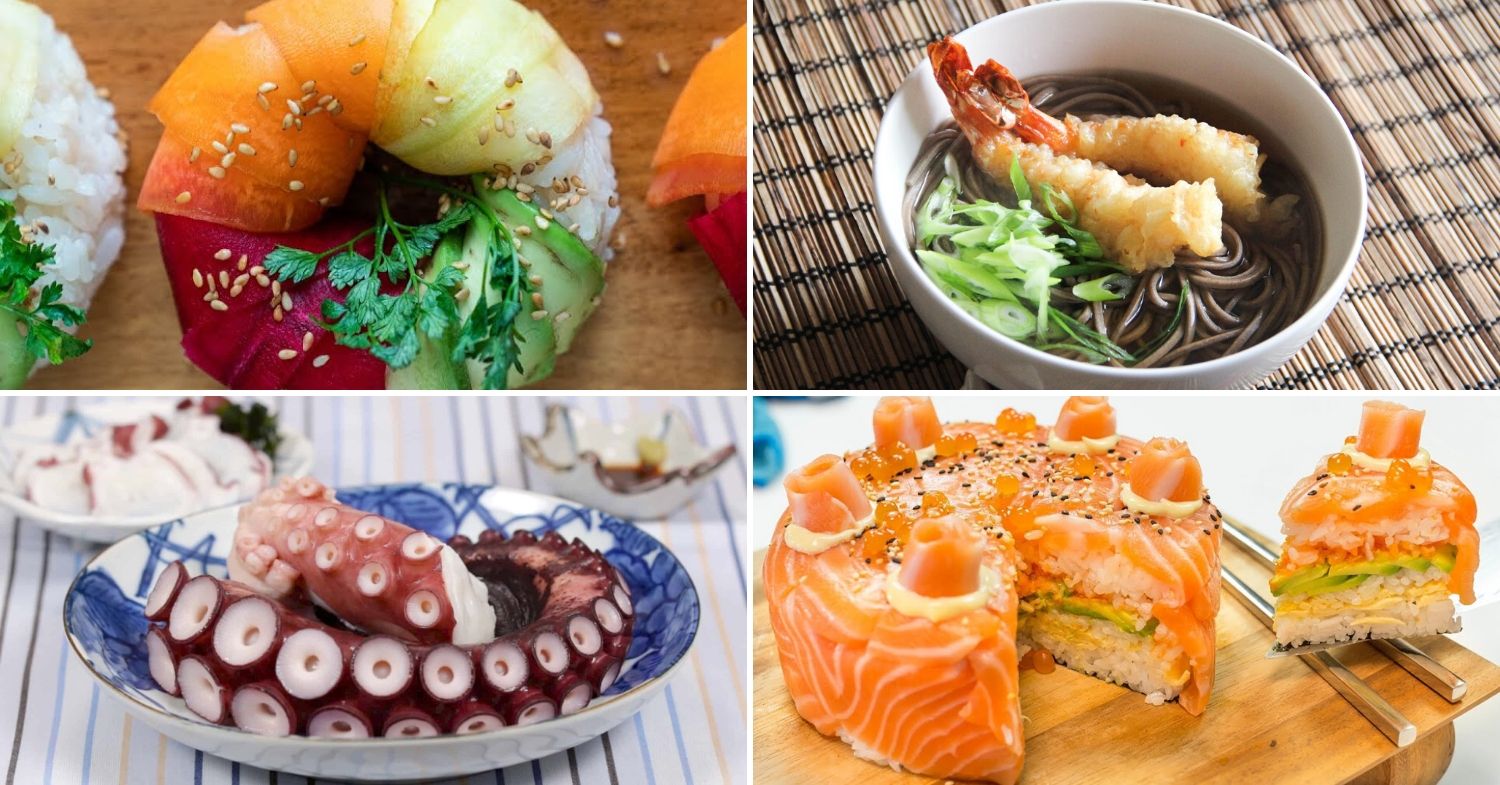 Japanese cooking channels on YouTube
Image adapted from (clockwise from top left): Peaceful Cuisine, Japanese Cooking 101, How To Make Sushi, and Cooking with Dog
From crispy katsudon to fresh sashimi, quality Japanese food often comes with a hefty bill. Many of us have no qualms paying good money, but only if we have the cash to splash. 
For the rest of us, the next best option lies in YouTube. Whether you're quelling midnight hunger or looking for reliable Japanese recipes so you can make them at home, we've sussed out 10 Japanese cooking channels that are worth hitting the "subscribe" button for. 
---
1. Peaceful Cuisine – therapeutic cooking
---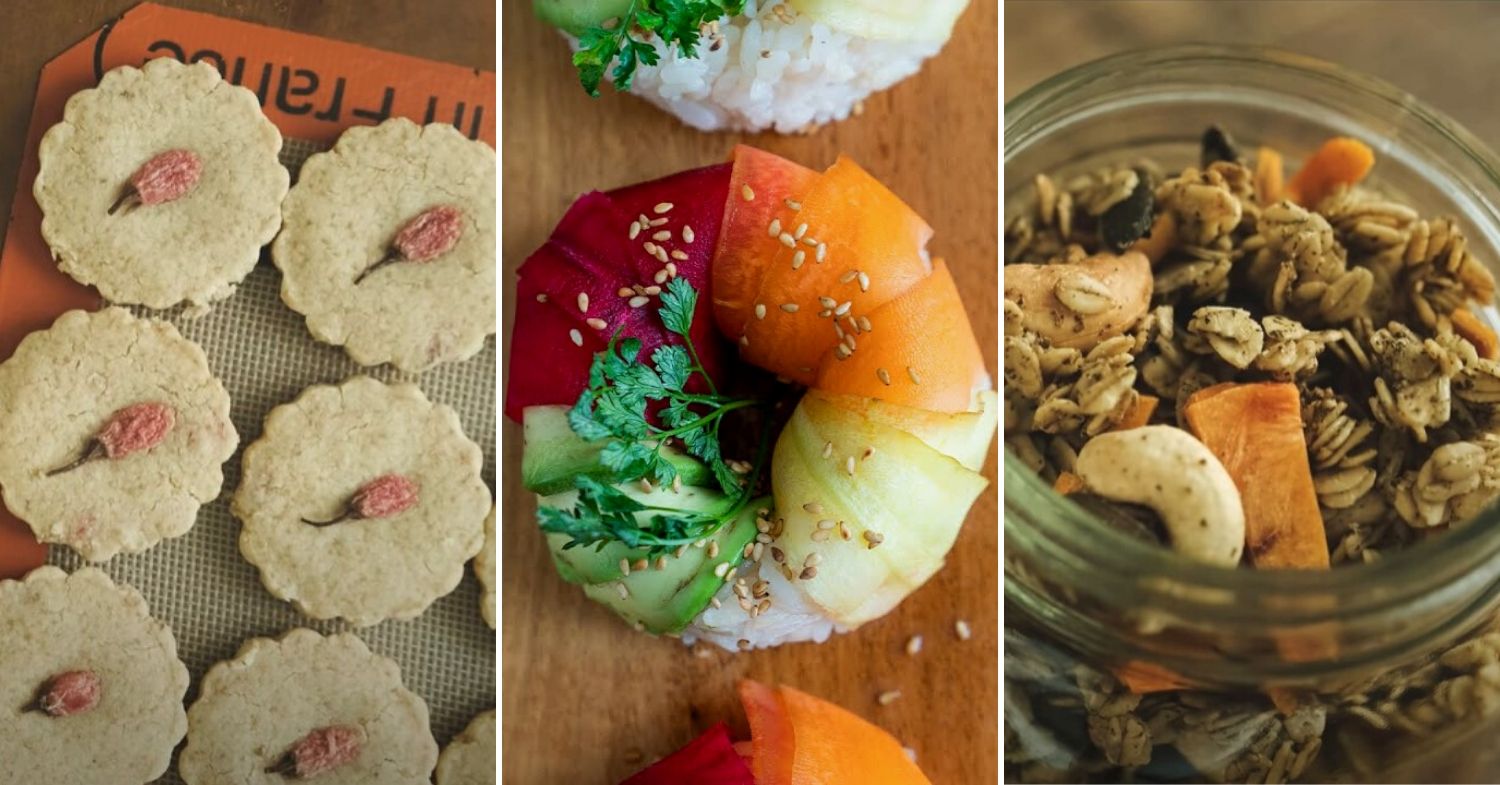 Image adapted from: Peaceful Cuisine, Peaceful Cuisine, and Peaceful Cuisine
Peaceful Cuisine was brought to life by Ryoya Takashima, a native Japanese who champions a plant-based vegan diet. While not everyone is a fan of the green lifestyle, his eye-catching, avant-garde dishes may convince you otherwise. 
For starters, check out these reinvented Japanese recipes that look as good as they taste – Sushi Donuts, Sakura Cookies, and Hojicha Granola.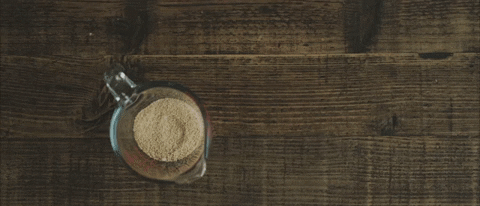 Video credit: Peaceful Cuisine
If eating clean cleanses our body, watching his cooking videos will have the same rejuvenating effect on our mind. His videos begin with a soothing soundtrack and are mostly ASMR-focused. A word of caution if you're watching past midnight: listening to the delicate sounds of kitchen tools and the handling of ingredients can make your mouth water.
Subscriber count: 2.25M
---
2. Cooking with Dog – taught by an English-speaking pet
---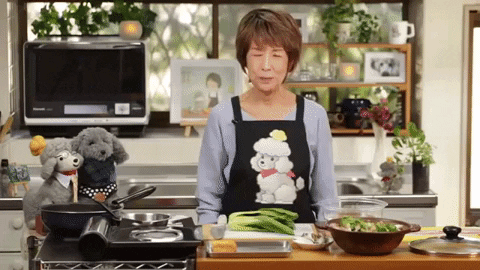 Francis speaking from an apron
Video credit: Cooking with Dog
Cooking will never be the same if you have a pet as your co-chef. Meet Francis, the dopest canine host to star alongside a Japanese chef. The adored dog may have passed on back in 2016, but his spirit lives on in an animated form. Keep your eyes peeled when watching Cooking with Dog and you'll discover a quirky little detail – a graphic print of Francis talking for real!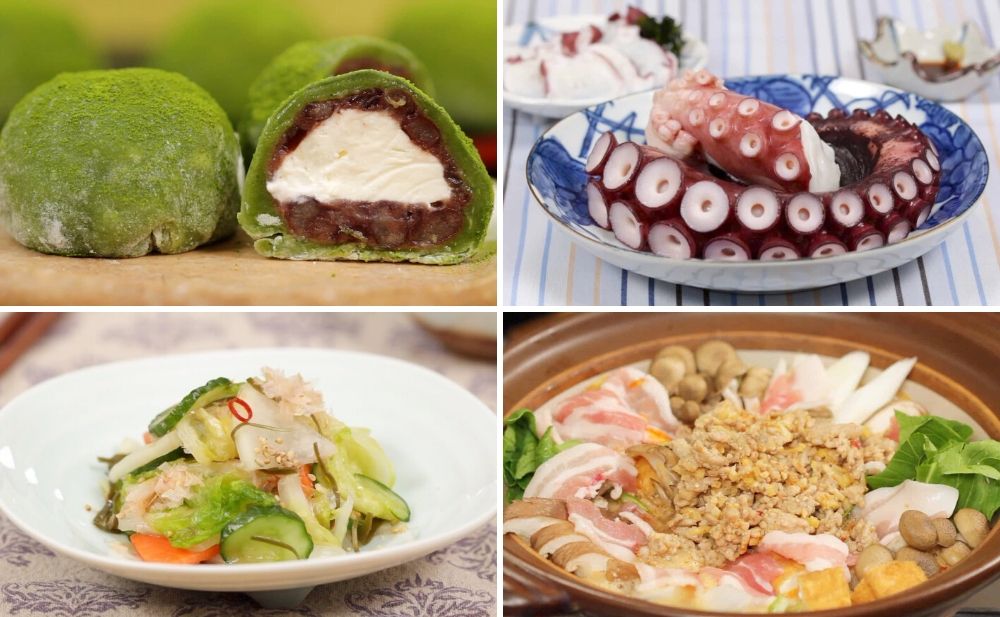 Image adapted from: Cooking with Dog
The YouTube channel has been around since 2007 and has more than 280 episodes online. Besides being endeared by Francis' ridiculously cute accent, you'll be spoilt for choice when it comes to choosing a recipe to work on – hot pots, soup, udon, and even authentic Japanese desserts.
Subscriber count: 1.52M
---
3. Kimono Mum – cooking with toddlers
---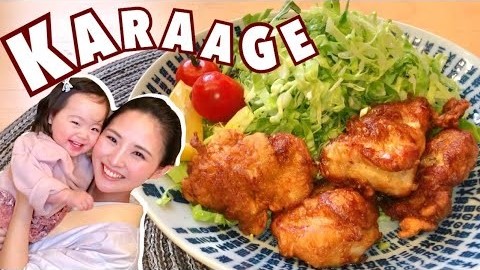 Image credit: Kimono Mum
Kimono Mum is hosted by Moe, a former geisha with a love for kimonos and now a housewife residing in Tokyo. Since stay-at-home mums are often too tired from child-rearing to cook up a storm, she dedicates her YouTube channel to nutritious recipes that are easy to make.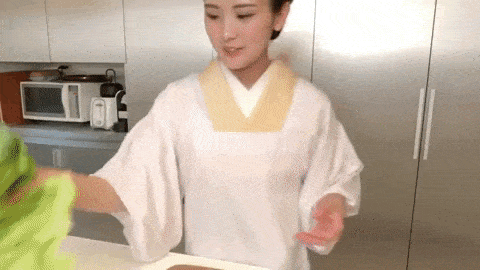 #Mumergency
Video credit: Kimono Mum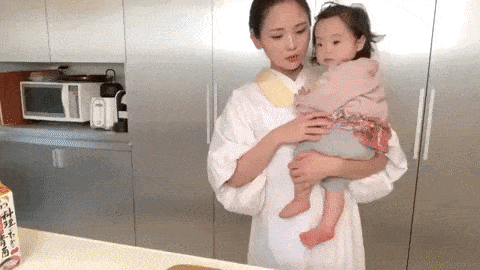 101 child-rearing solution while mum is cooking
Video credit: Kimono Mum
Moe also appeals to her viewers with real-life "bloopers" as she films and watches out for Sutan, her toddler daughter, at the same time. Parents will relate when Moe exits the camera's frame to stop her kiddo from getting into mischief. 
And of course, Sutan's irresistible cuteness will keep you humoured and hankering for more.
Subscriber count: 110K
---
4. JunsKitchen – cooking with cats
---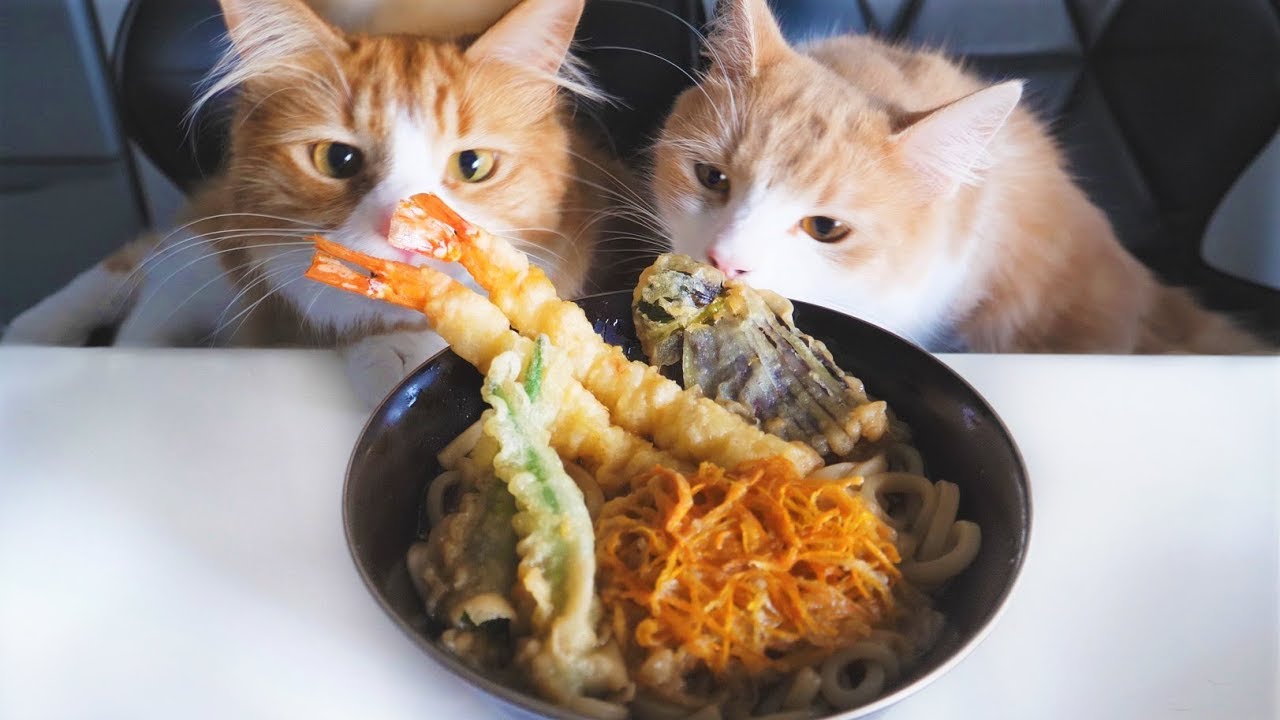 Image credit: JunsKitchen
With over 4.65 million subscribers, JunsKitchen is a testament that cooking with cats is the best recipe for Youtube popularity. If you have a soft spot for felines, Poki, Haku, and Nagi will keep you company as you discover the fun of making Japanese cuisine. 
If you're familiar with his travel channel hosted alongside his wife – Rachel and Jun, you can expect the same quality on this culinary-centric channel. Jun explains each step in a voiceover clearly so there's no space for confusion. You can also refer to subtitles if you can't catch up.
Subscriber count: 4.65M
---
5. EMOJOIE CUISINE – chilling dessert tutorials
---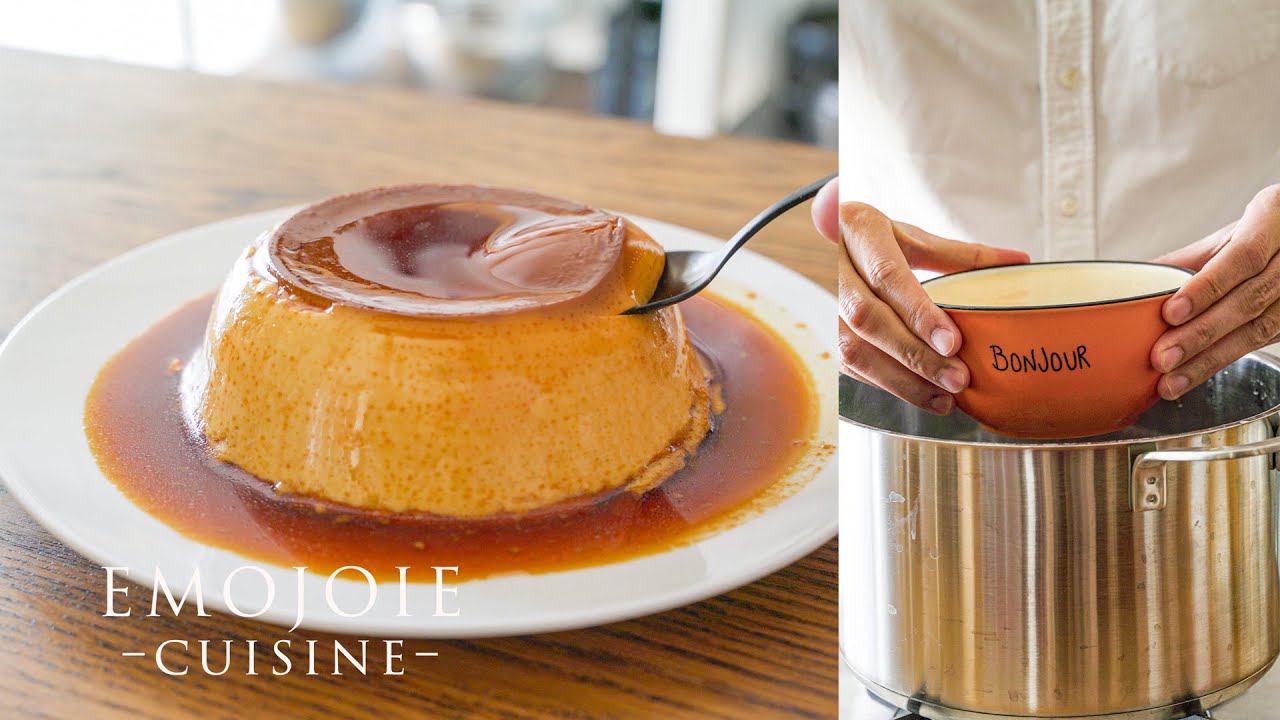 Caramel Custard without using an oven
Image credit: EMOJOIE CUISINE
EMOJOIE CUISINE is a one-stop platform to sate your saccharine cravings. The dessert-based cooking channel tingles your senses with ASMR and has plenty of pastry recipes for you to learn and indulge in.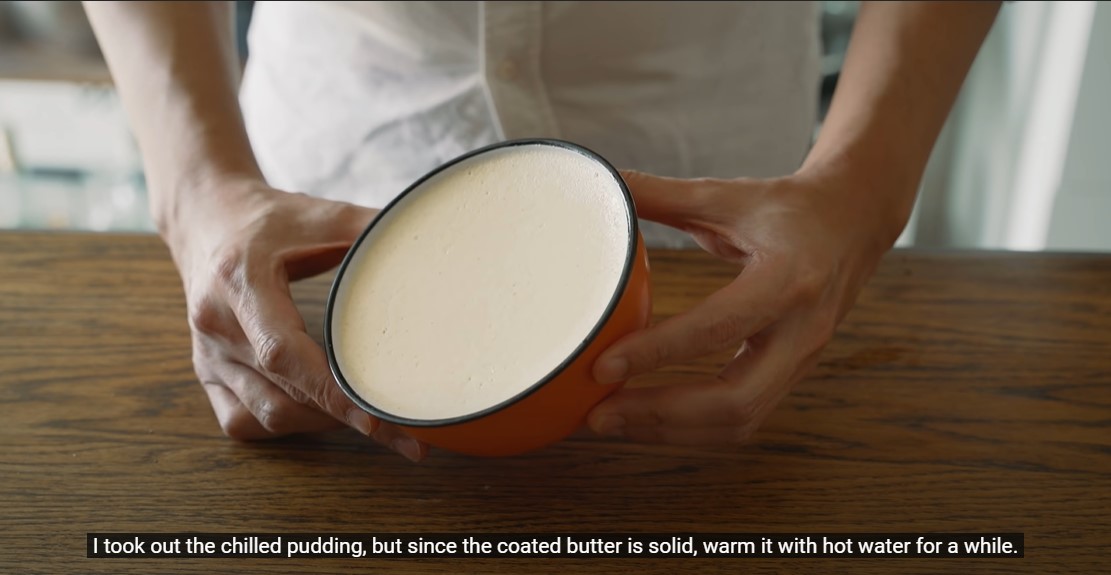 Tips are included in the subtitles
Image adapted from: EMOJOIE CUISINE
For budding chefs who have recently started dabbling in pastry-making and need a leg up, the channel has a conversational tone so it's akin to learning from a MasterChef, minus the performance anxiety of cooking in front of one IRL. Plus, EMOJOIE CUISINE supplements step-by-step instructions beyond the usual with tips and tricks – something all newbies will be thankful for.
Tip: Keep tabs on their Instagram page for a preview of what's to come.
Subscriber count: 1.62M
---
6. How To Make Sushi – amazing sushi creation
---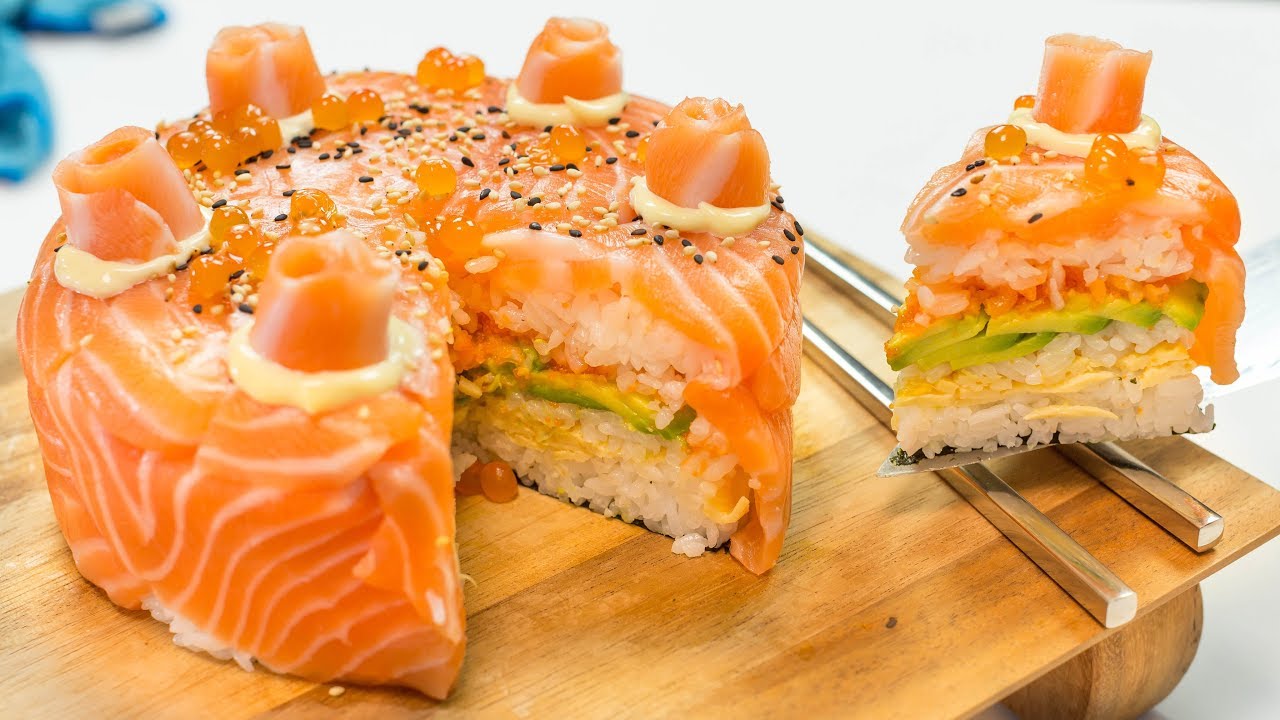 Non-pastry sushi cake
Image credit: How To Make Sushi
If you're a staunch stan of sushi, How To Make Sushi is the channel you need, stat. From classic sushi rolls to stunning masterpieces like sushi cakes and mosaic sushi, this YouTube channel explores creative ways to recreate the iconic Japanese dish.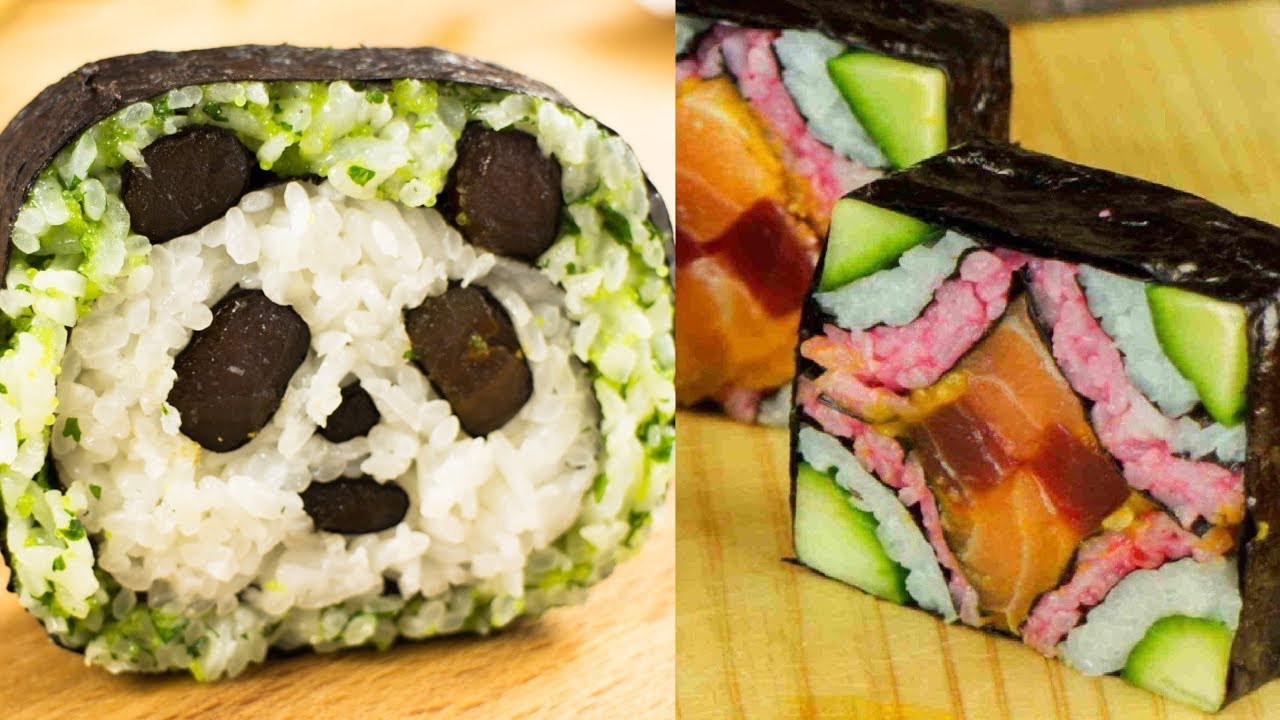 Image credit: How To Make Sushi 
Subscriber count: 1.03M
---
7. ochikeron – kawaii cooking
---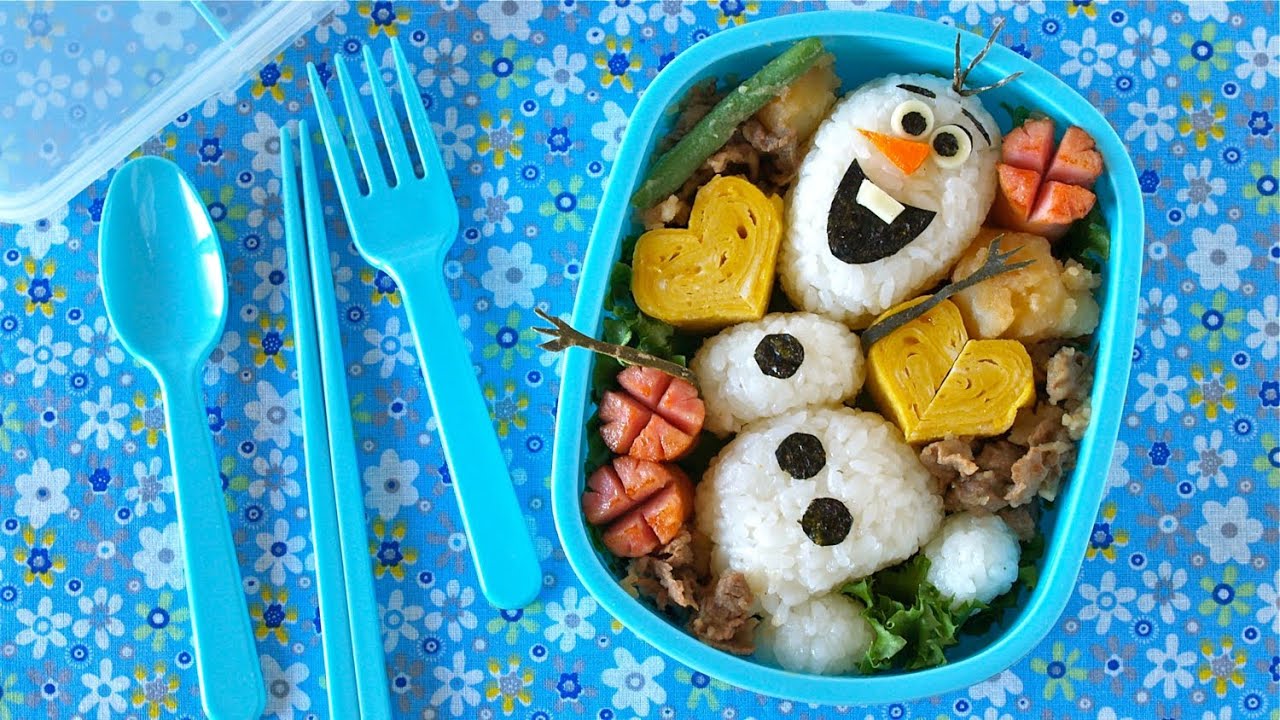 Olaf bento
Image credit: ochikeron
Getting kids to eat is merely one of many trials and tribulations all parents have to go through. Mimicking a flying plane as you slip a spoonful of food into your unsuspecting toddler's mouth may work, but there are less tiring ways to do the trick.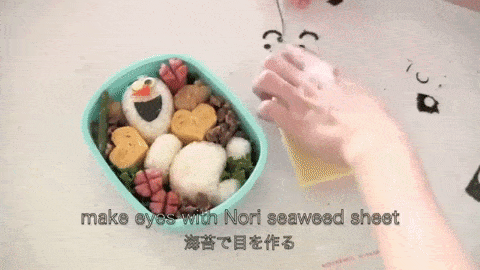 Video credit: ochikeron
Head to Ochikeron, a Japanese cooking channel that adds fun into meal-prepping and makes spoon-feeding less of a chore. The Japanese YouTube platform has more than a dozen ways to make food appetising and even motivates kids to dig in willingly. From an Olaf-inspired bento to a 3D Japanese candy frame, even adults can't resist tucking into one of these creations.
Subscriber count: 903K
---
8. Basic Tokyo – fuss-free bento recipes
---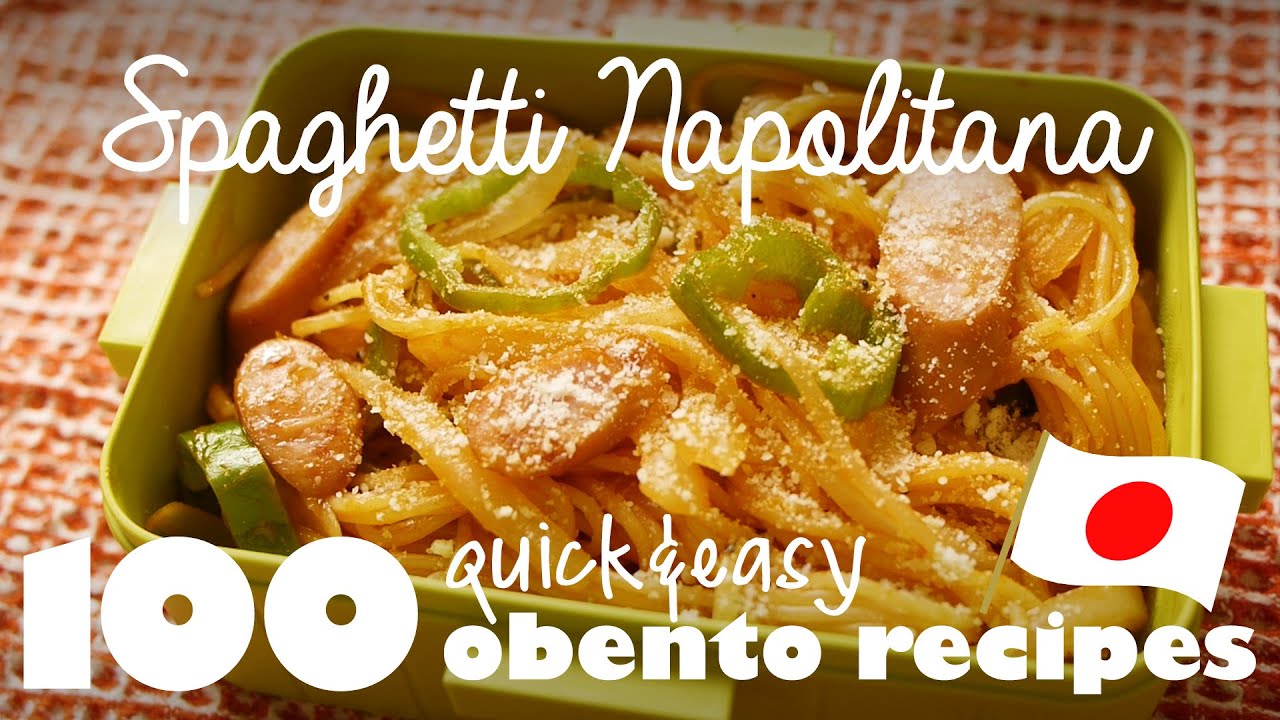 Image credit: Basic Tokyo
Basic Tokyo is on a mission to create 100 obento recipes that even self-proclaimed instant noodle MasterChefs can master. Ingredients and measurements are indicated on the side in short, succinct steps, while each video is filmed from the top down so viewers have an up-close view of the cooking process.
Subscriber count: 11.2K
---
9. Japanese Cooking 101 – easy home-cooked recipes
---


Image adapted from: Japanese Cooking 101 and Japanese Cooking 101
Japanese Cooking 101 is spearheaded by Noriko and Yuko, who aim to debunk the misconception that restaurant-quality Japanese food is difficult to make. The channel takes you through each step with short and easy-to-understand instructions so you can cook at home and save money instead of dining out whenever your craving for Japanese food strikes. 
Tip: If you prefer going through the recipe in written form, check out their blog for a detailed breakdown.
Subscriber count: 379K
---
10. Grandma's Recipes – age-old recipes passed from generations
---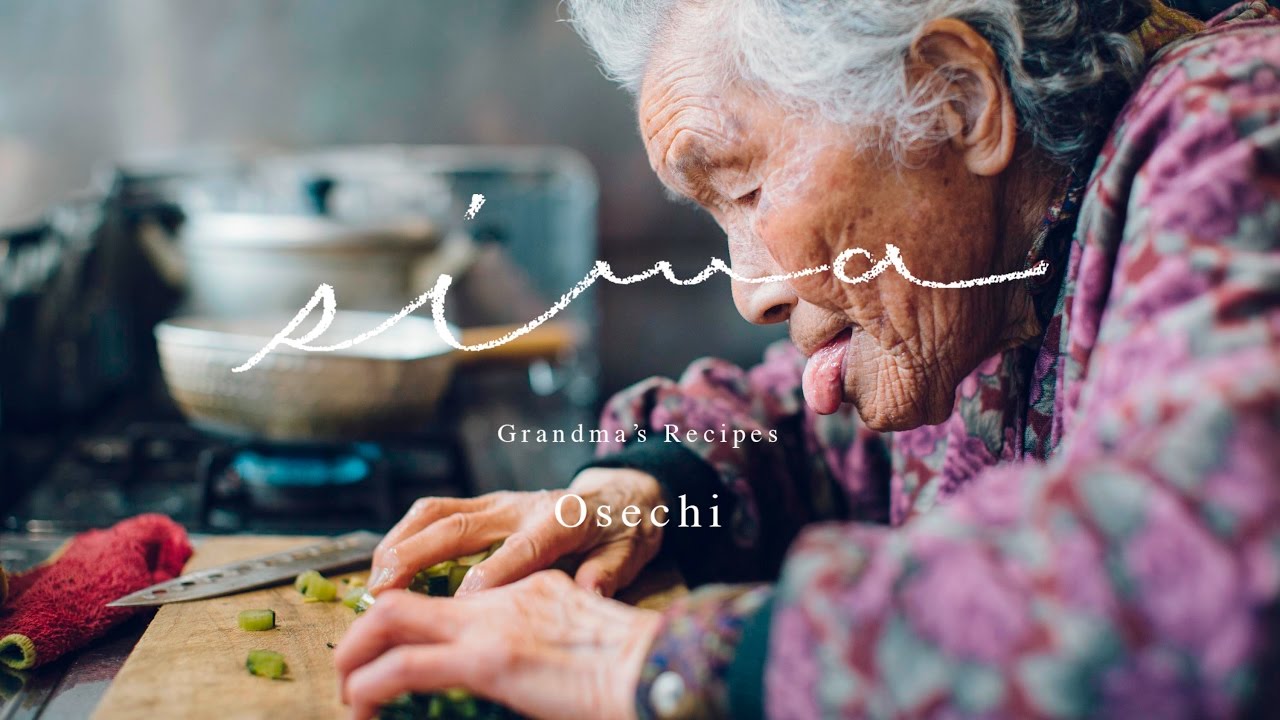 Image credit: Grandma's Recipes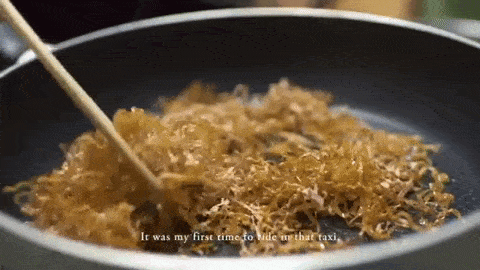 Video credit: Grandma's Recipes
Grandma's Recipes adopts a visual storytelling approach with each episode featuring the life of an obachan (grandma). Aside from recipes, viewers will be swept into the lives of these strong-willed grannies living through different eras and life trajectories. If you're drawn to biographies and traditional cuisines, this channel will fit the bill.
Subscriber count: 231K
---
Foodgasm from Japanese cooking videos
---
While South Korea's YouTube scene thrives on mukbang (eating broadcast) and America has Hell's Kitchen to keep viewers captivated, Japanese cooking channels aren't any less entertaining or informative, despite their penchant for understated videos. From tingly ASMR videos to mastering Japanese recipes from the cutest canine, all you have to do to uncover the secrets behind authentic Japanese cuisine is to hit the "subscribe" button.
Check out these articles:
Get more stories like this!
Drop us your email so you won't miss the latest news.