Free Tokyo walking tours
---
Tokyo is a bustling city and the world's most populous one at that. People are constantly on the move, rushing on and off trains. But while rushing, we often miss out on the hidden alleys that will only be discovered on foot. If you're up for a new way to experience Tokyo, we've compiled a list of 9 free Tokyo walking tours so you can discover something new about Tokyo, no matter how many times you've visited.
---
1. Asakusa
---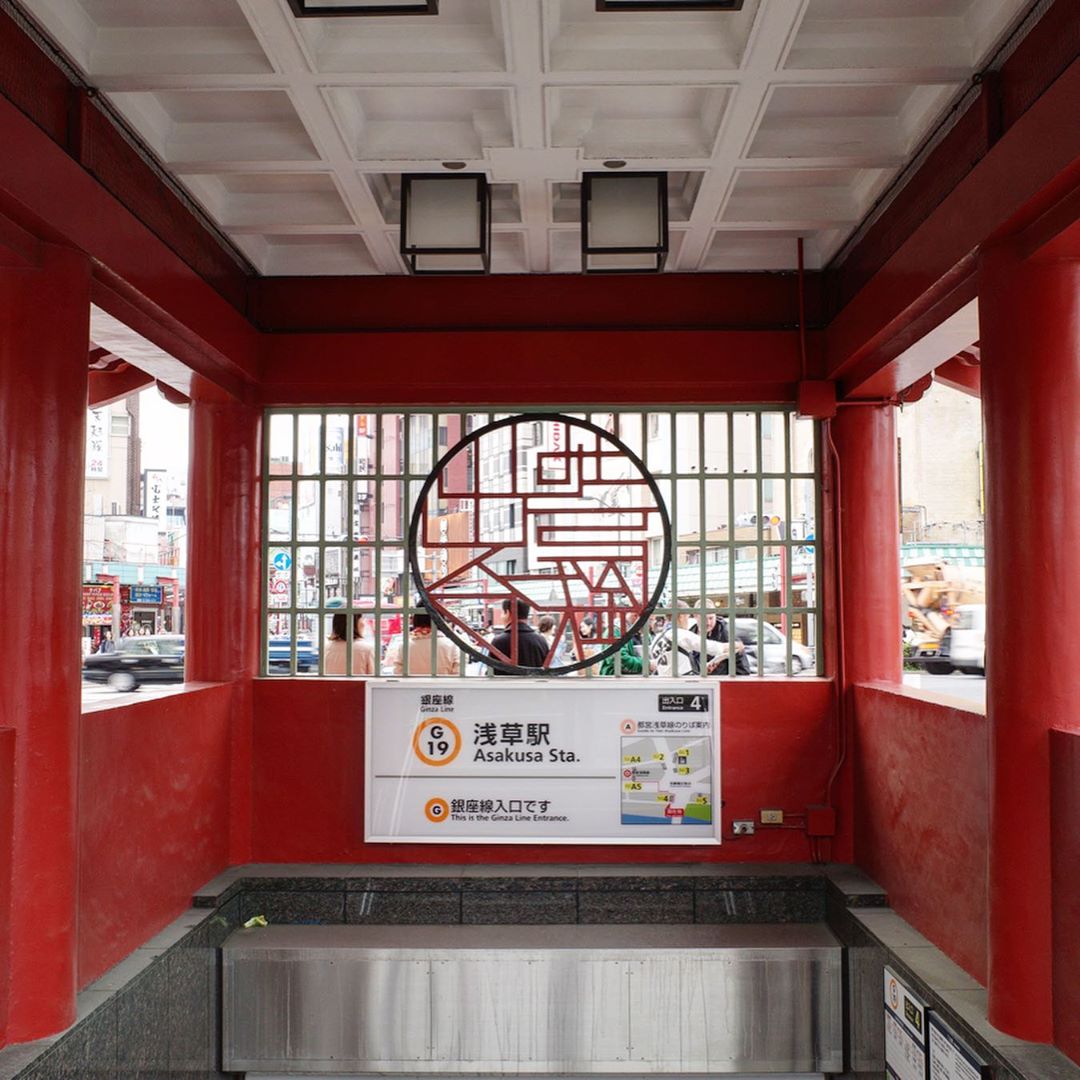 Image credit: @a_hitotsuyanagi
Asakusa suffered extensive damage from the World War II bombings, but it was rebuilt and is now a historical shitamachi (downtown area) that draws in tourists from all over the world.
This tour by a group of volunteers from Tokyo Free Walking Tour starts from the Kaminarimon Gate near Asakusa station and takes you through the main attractions in the area. The Kaminarimon Gate is easily identifiable by the 3.9m by 3.3m red lantern that hangs at the gate.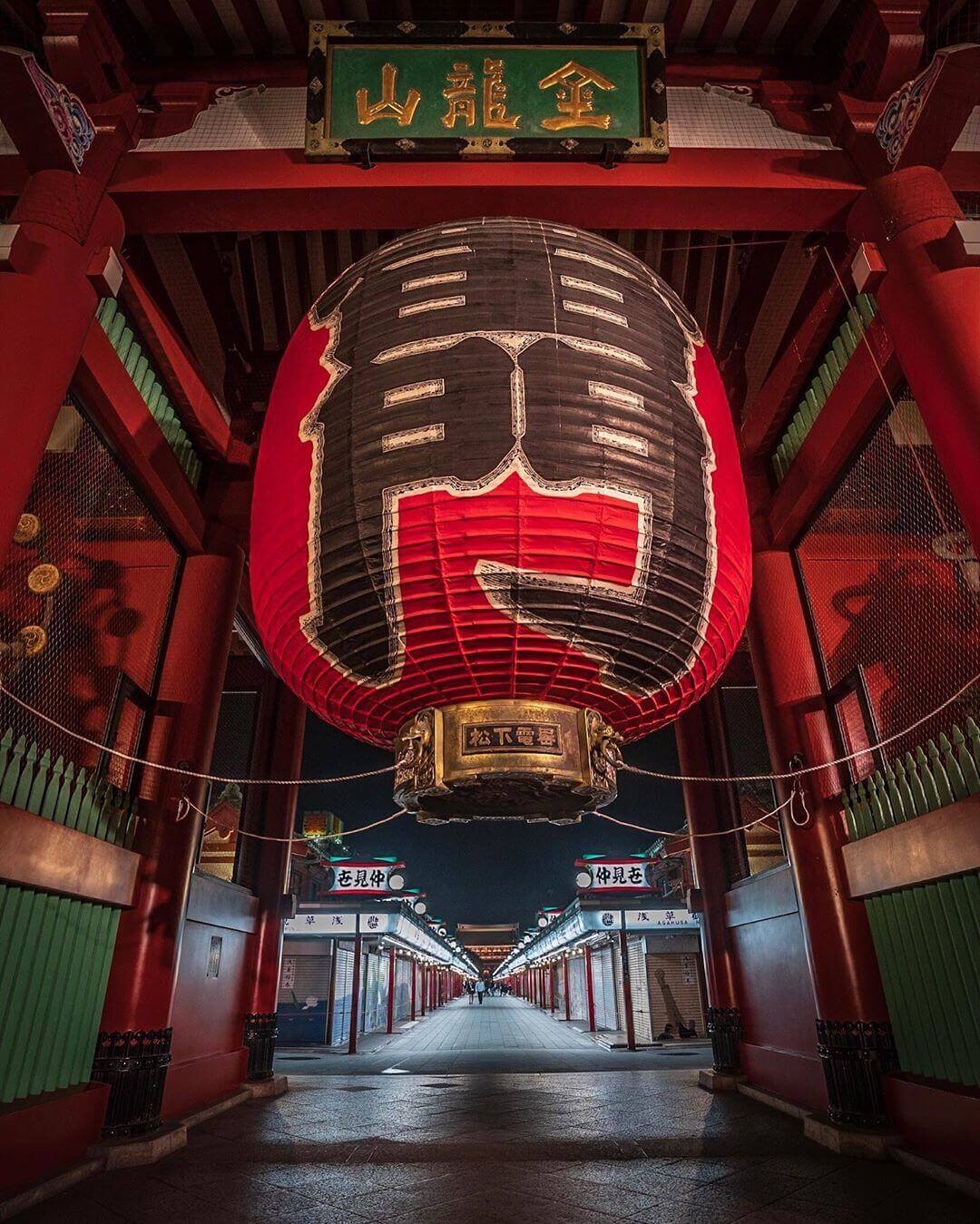 Image credit: @naoya6555
From the Kaminarimon Gate, which is the outer gate of Senso-ji Temple, you'll enter a 200m-long shopping street called Nakamise. Along this street, you can find traditional craft items, old-school local snacks, and typical Japanese souvenirs.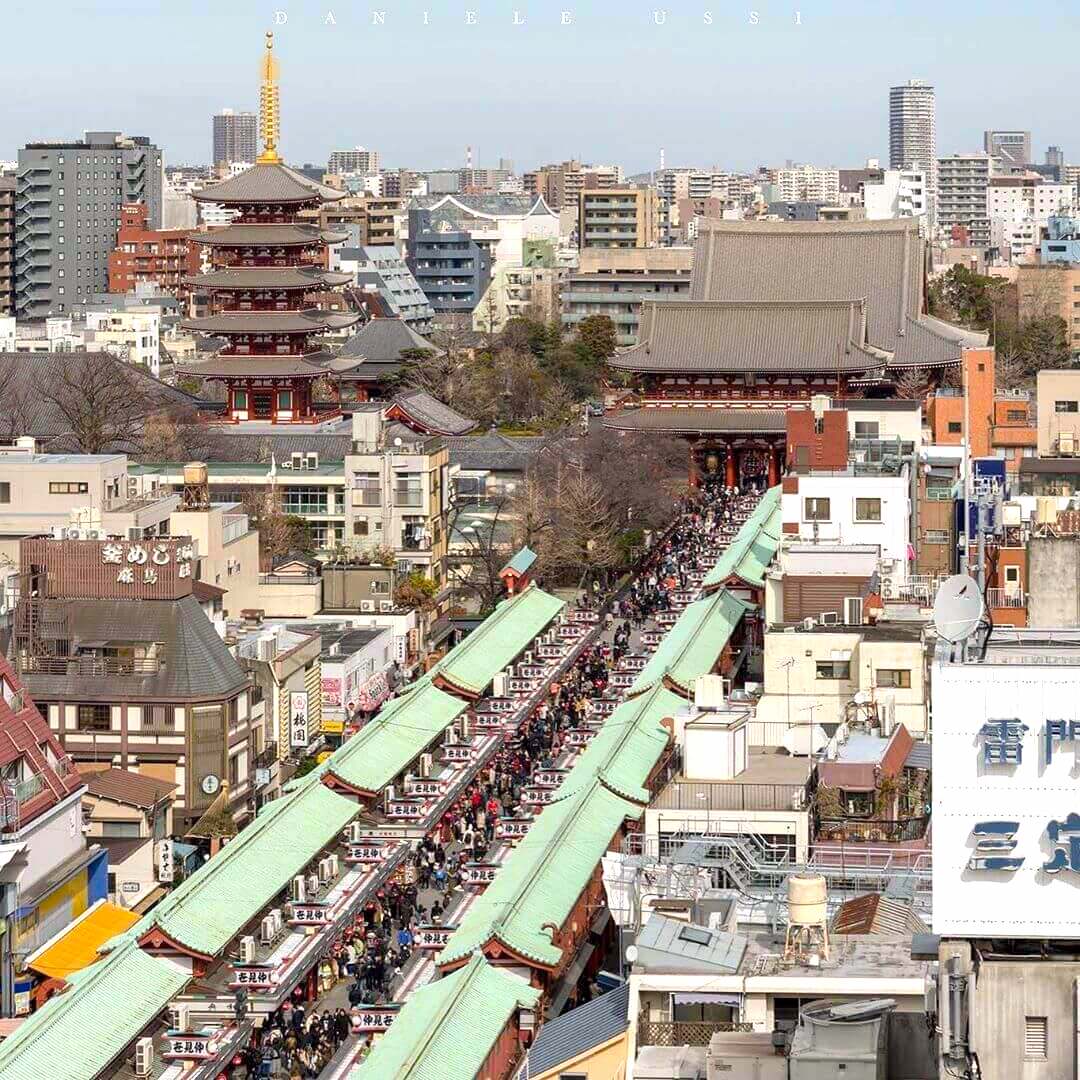 Image adapted from: @daniele_ussi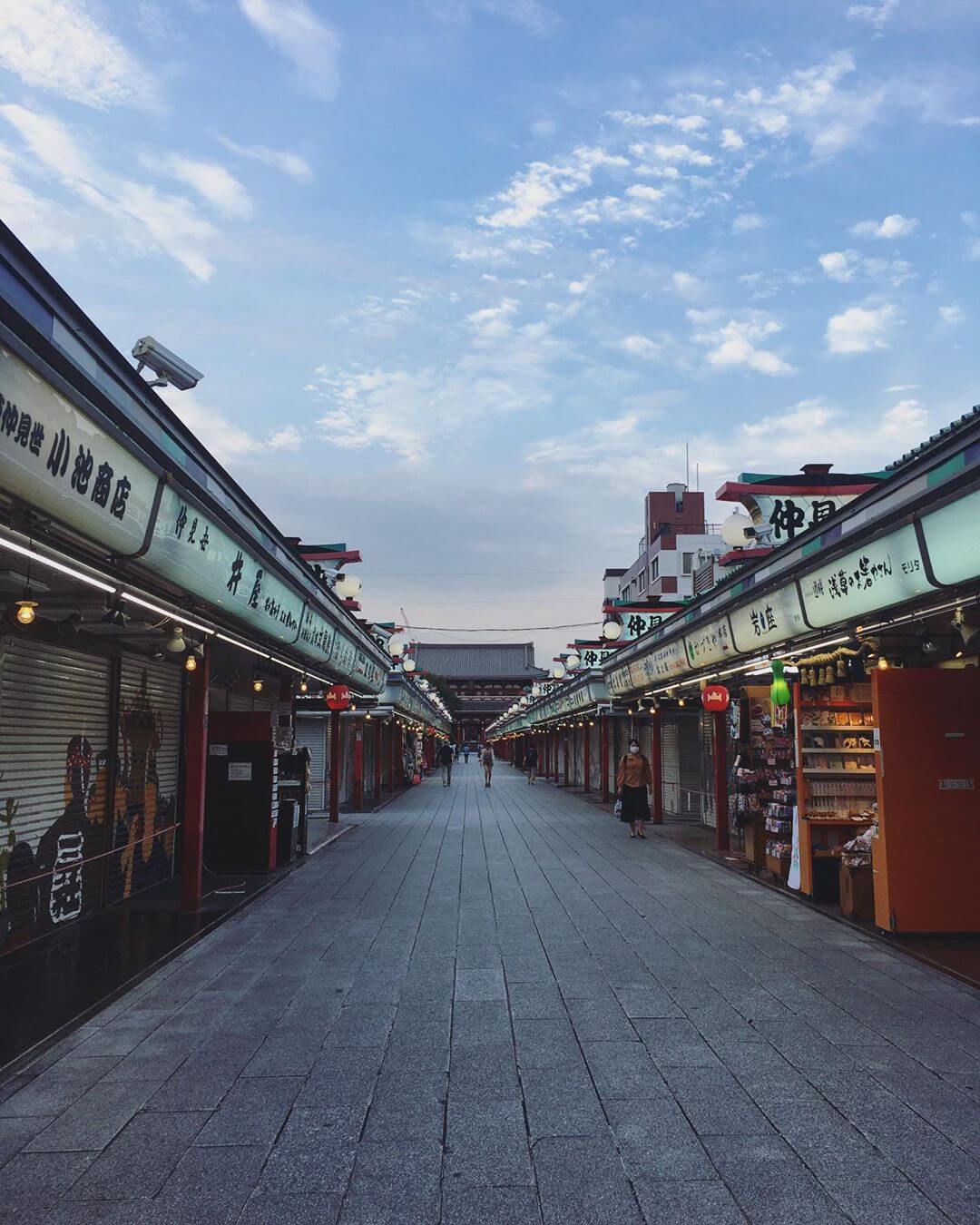 Image credit: @meghnanair9
At the end of the shopping street is the Hozomon Gate of the Senso-ji Temple. Senso-ji Temple is one of the oldest temples in Tokyo and arguably the most popular one. It is a must-see if it's your first time in Asakusa.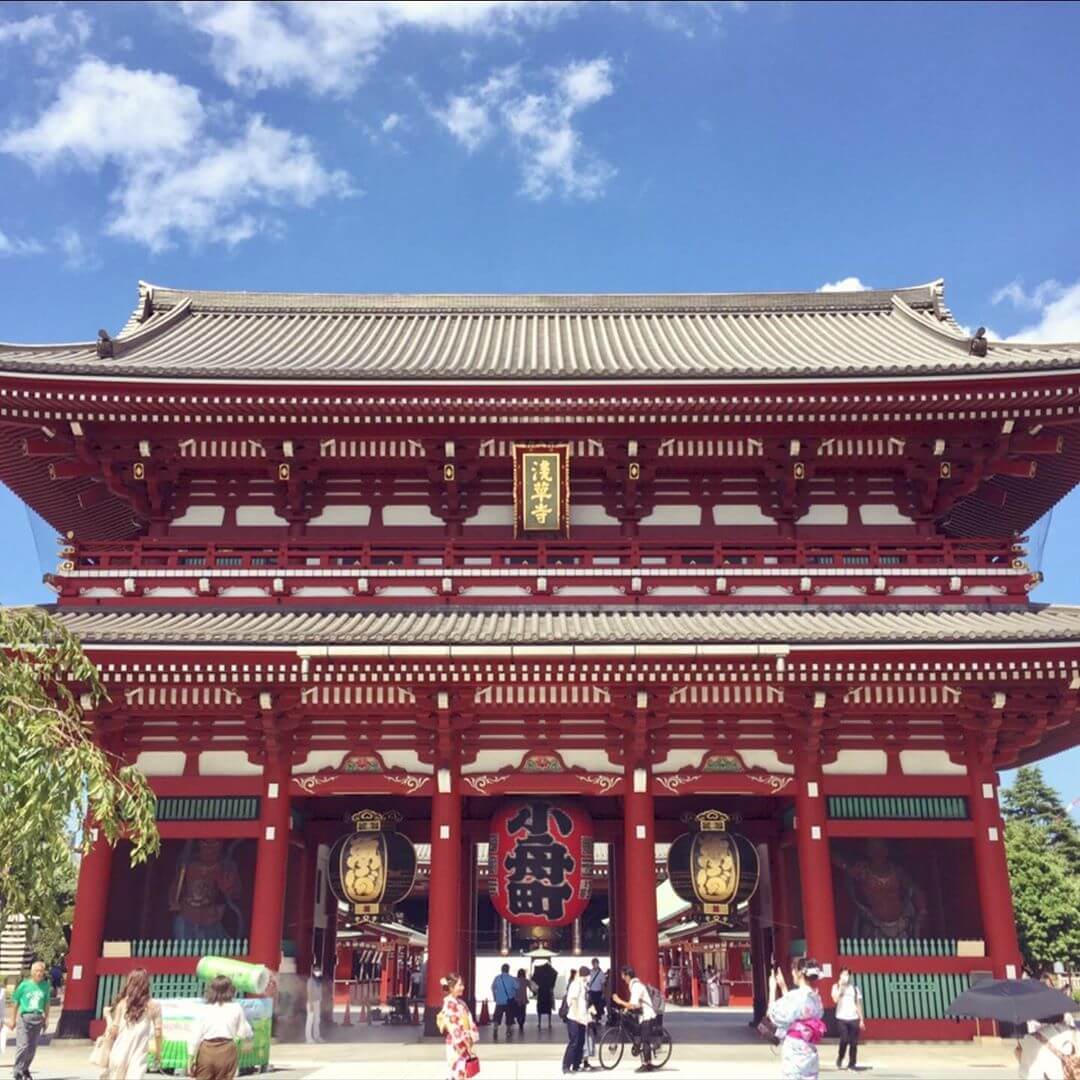 Image credit: @nami7373.w
The temple has a main hall and a 5-storey pagoda, both of which were reconstructed after the war. The Asakusa Shrine stands on the left of the main hall.
This 1.5-hour Asakusa walking tour happens every other Sunday at 10AM and 1PM. No reservations are required – you just have to turn up at the meeting location on the specified date and time. The volunteer tour guides are well-rated on Tripadvisor and Facebook for being informative and providing a local perspective on the tourists attractions.
Note: Due to COVID-19, all tours are currently suspended. Refer to the Tokyo Free Walking Tours website and tour calendar for the latest updates.
---
2. Ueno
---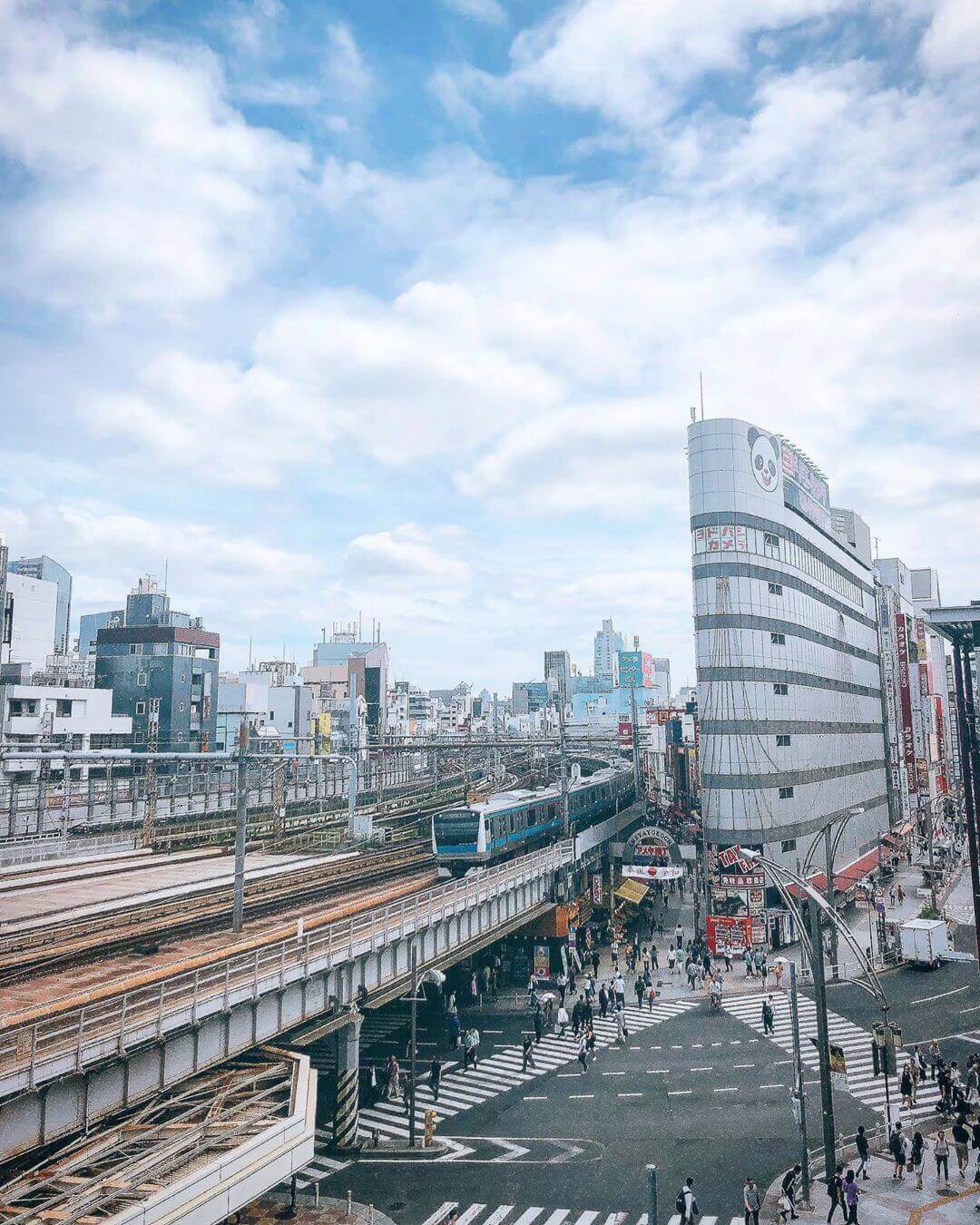 Image credit: @wongcandy
Ueno is a well-known sightseeing spot in Tokyo and it's especially popular for the cherry blossoms that fill Ueno Park in spring. Other attractions in the area include the Tokyo National Museum, the Tokyo Metropolitan Museum of Art, and the Ueno Zoo.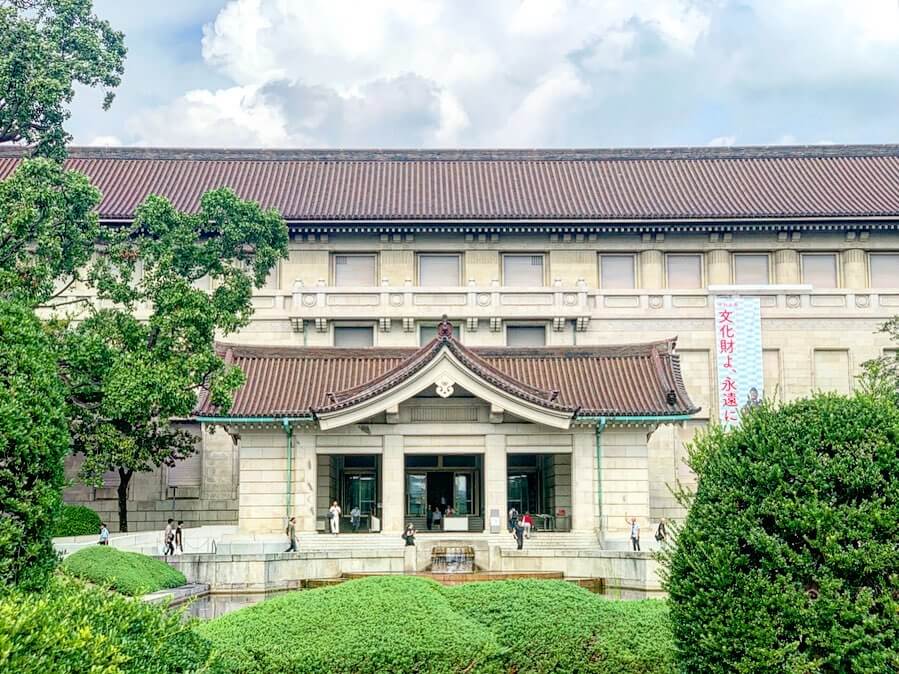 Tokyo National Museum
Image credit: @kaori_castlelove.jp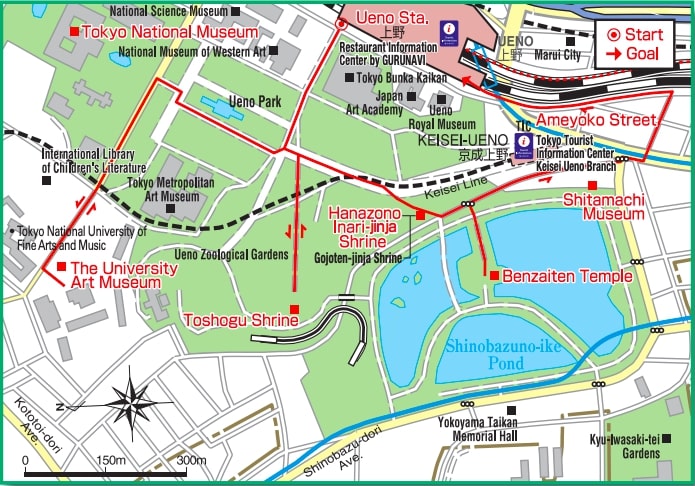 Image adapted from: Japan National Tourism Organization
The Japan National Tourism Organisation (JNTO) has compiled a brochure with a list of walking routes for tourists who want to explore the city. It includes the Ueno route, which starts and ends at Ueno Station, and includes stops at Ameyoko Street and the Shitamachi Museum. This is an unguided walking tour so you can explore the area at your own pace. If something outside of the route catches your eye, you can always take a detour.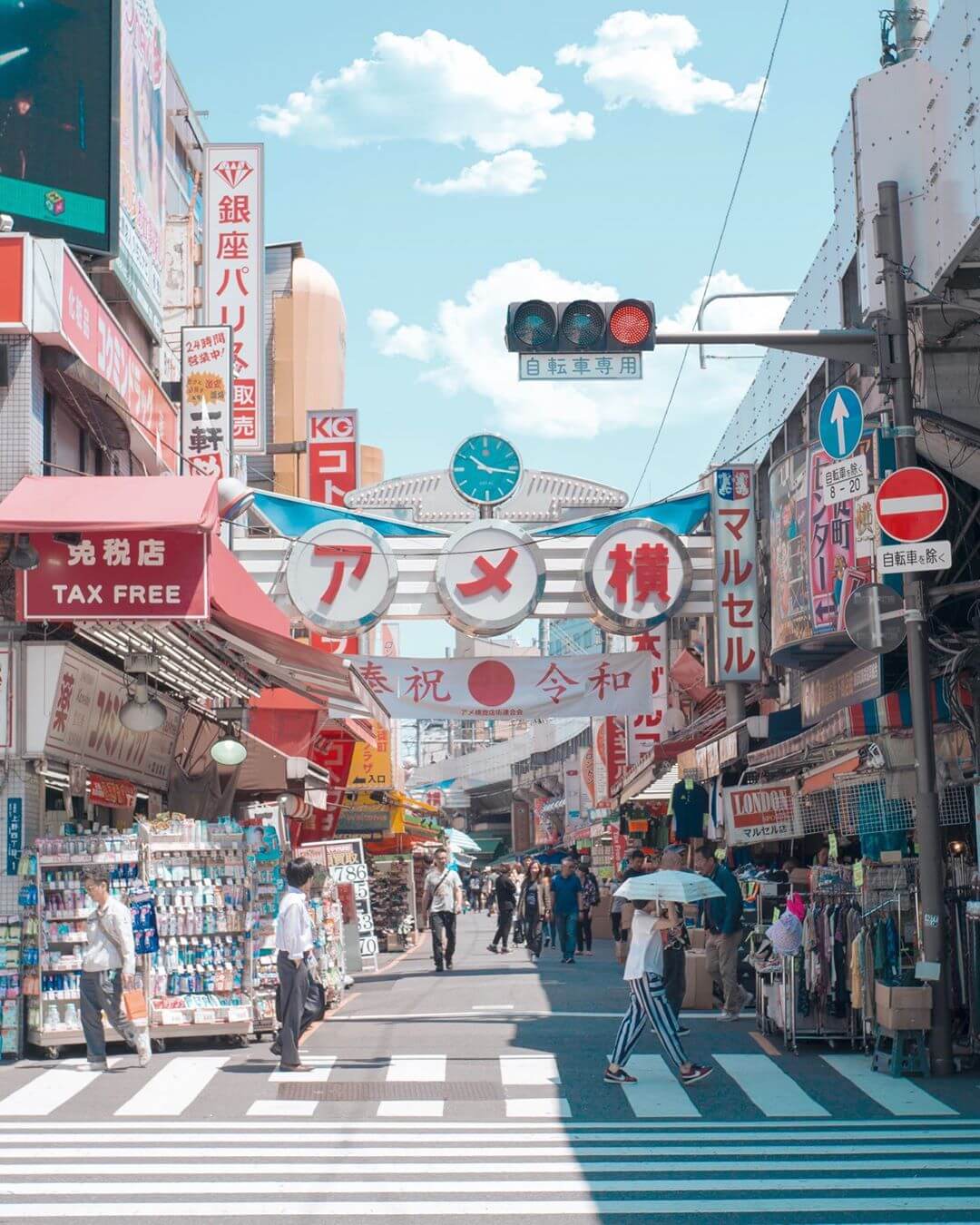 Image credit: @chris_sssu
Ameyoko Street used to be a black market during World War II but is now a bustling shopping area especially on the weekends. Along this 500m-long shopping street, you'll find heavily discounted prices for a wide variety of goods such as clothing, cosmetics, and even fresh groceries. The Ameyoko Center Building has an extensive selection of herbs and spices as well.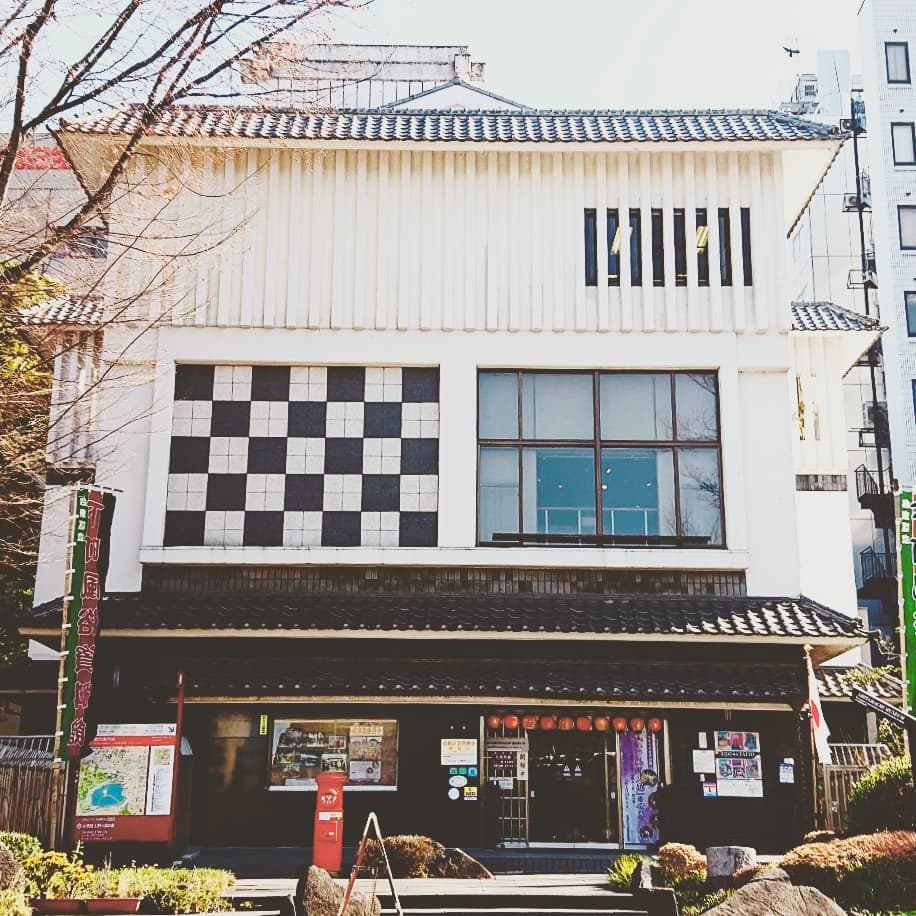 Image adapted from: @asaiyusuke
The Shitamachi Museum is a 2-storey museum that was established to preserve tradition and history and to showcase how life was in the Taisho era (1910s-1920s). Look out for the red postbox and the red-and-green banner when you're in the area so you don't miss this small and unassuming museum.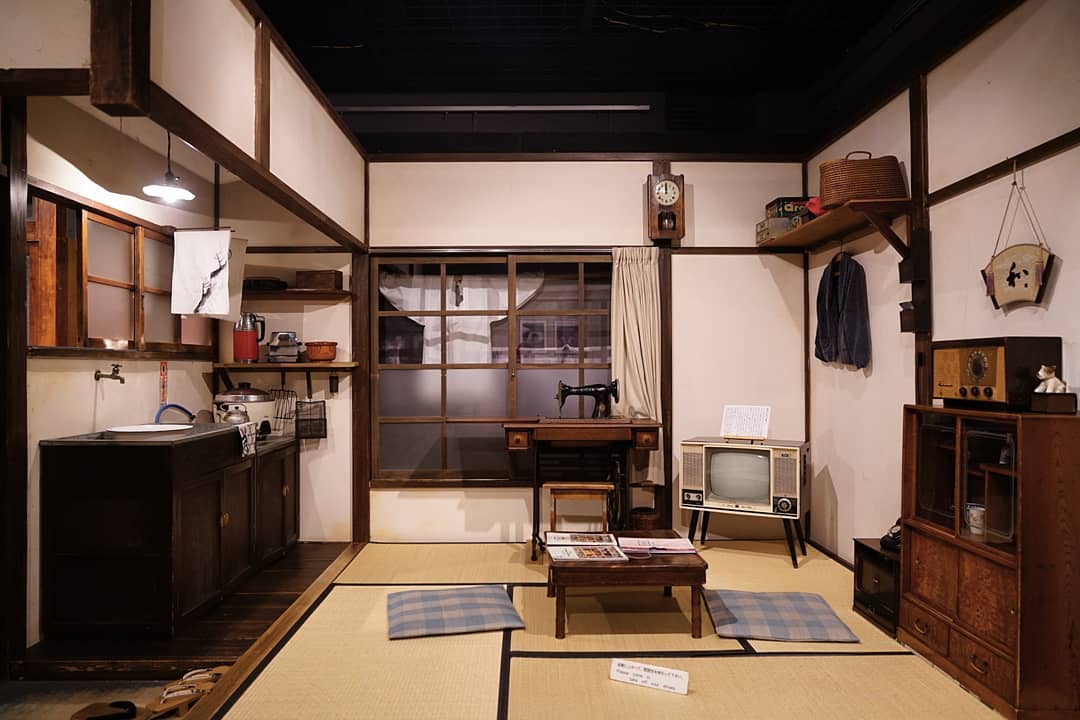 Image credit: @martin_zheng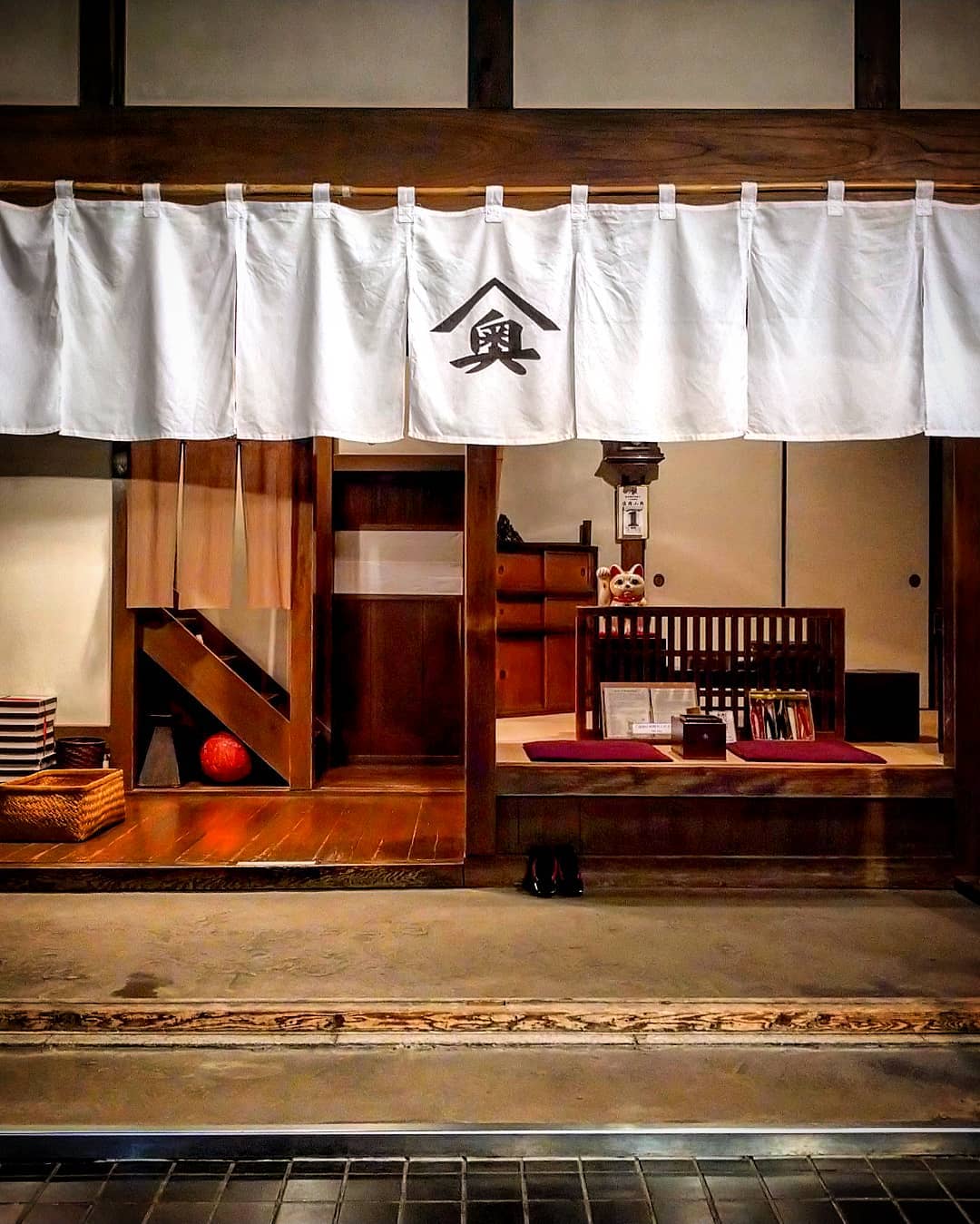 Image credit: @pe___kichi
The 1st floor reproduces the landscape of the old town with a traditional sweets shop, a coppersmith's workshop, and a communal well. The 2nd floor displays various objects like old household items, traditional children's toys, and artefacts from World War II.
Tickets are priced at ¥300 (~USD2.83) for adults and ¥200 (~USD1.89) for elementary to high school students. When you purchase your tickets, it is highly recommended that you ask for an English speaking guide. The guide will take you through the 1st floor of the museum and leave you to explore the 2nd floor on your own. There is no extra charge for the guide.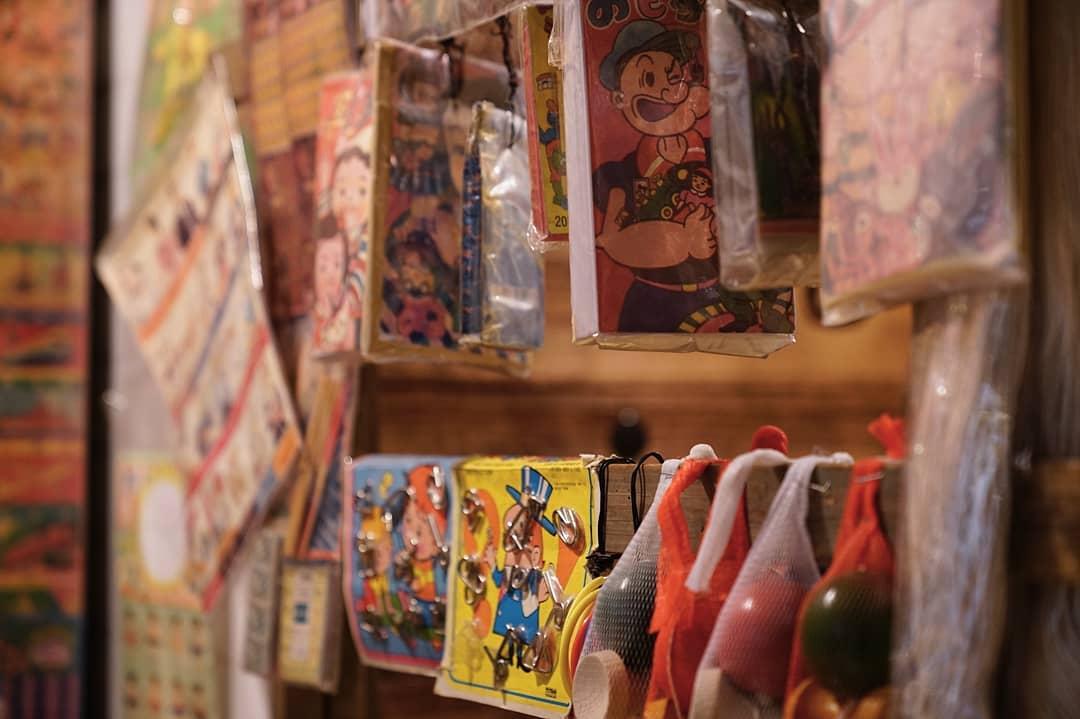 Image credit: @martin_zheng
The JNTO brochure recommends setting aside about 3.5 hours for this Ueno route, but you can adjust this according to your fancy. Another place you can visit is the Yokoyama Taikan Memorial Hall which displays art in a Japanese-style residence. It isn't included in this particular route but it's a recommended attraction listed in the brochure as well.
---
3. Yanaka
---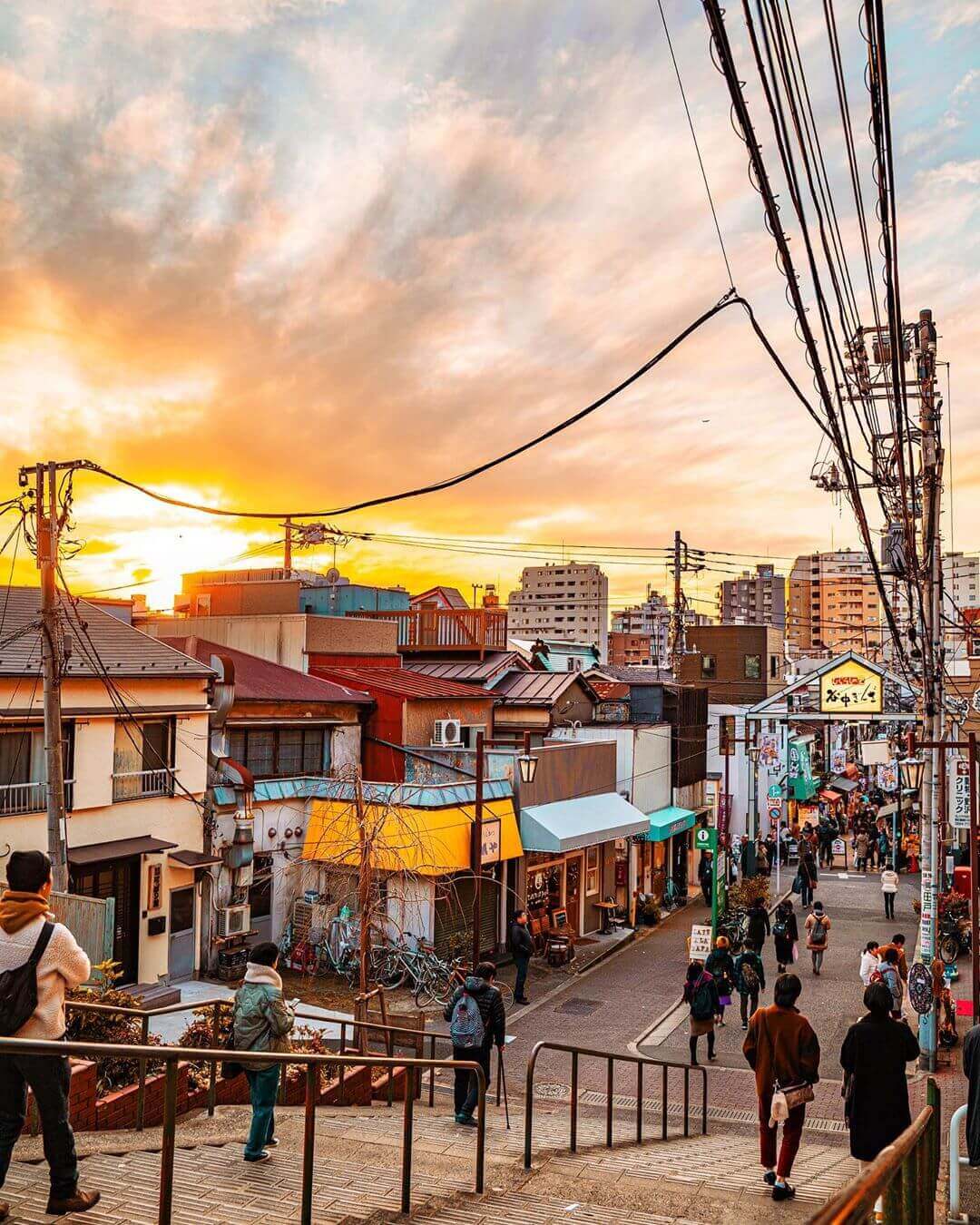 Image credit: @ryo_camera_2525
Yanaka district is within walking distance of Ueno Park, so it's possible to combine this walking tour with the Ueno route and complete it within a day. This area was spared from the bombings of World War II so most of the old buildings retain their old world charm.
The Tokyo Systematized Goodwill Guide Club (Tokyo SSG Club) offers a 1.5-hour Yanaka area tour every Saturday and Sunday at 10.30AM and 1PM. No registration is required for this tour but you have to be at the meeting point – the front yard of the Asakura Museum of Sculpture – 10 minutes before the start of the tour.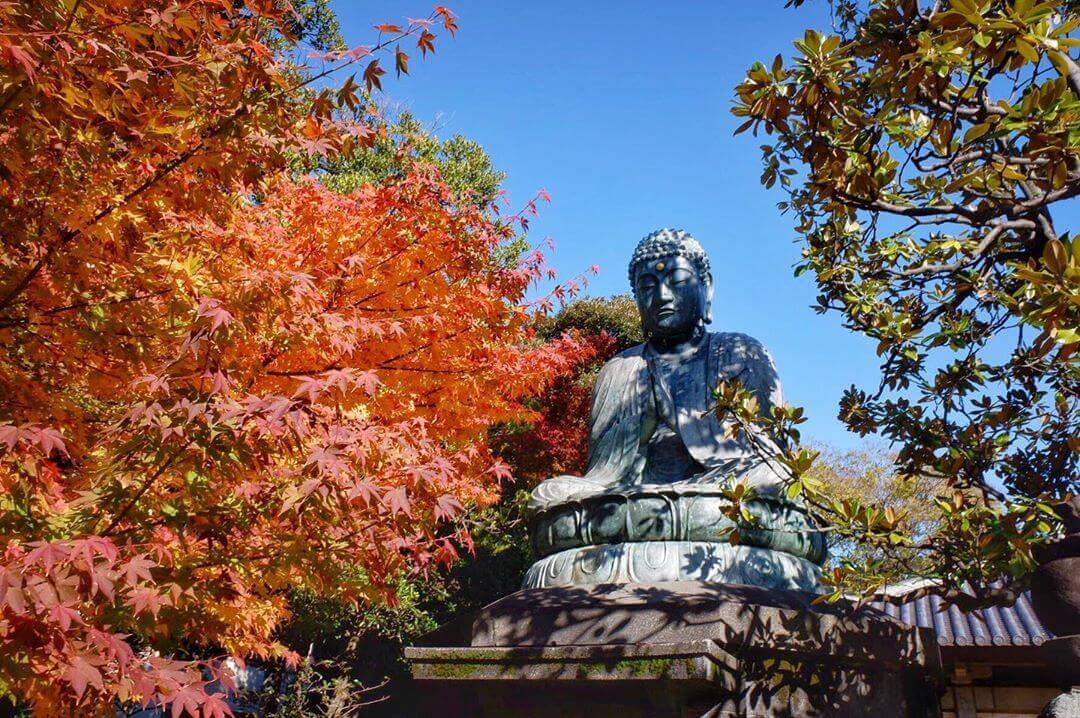 Image credit: @eriko_shiratori
The tour will bring you to attractions in the Yanaka area, including the Tennoji Temple. The Tennoji temple has a peaceful atmosphere. A big statue of Buddha sits on the left of its main building.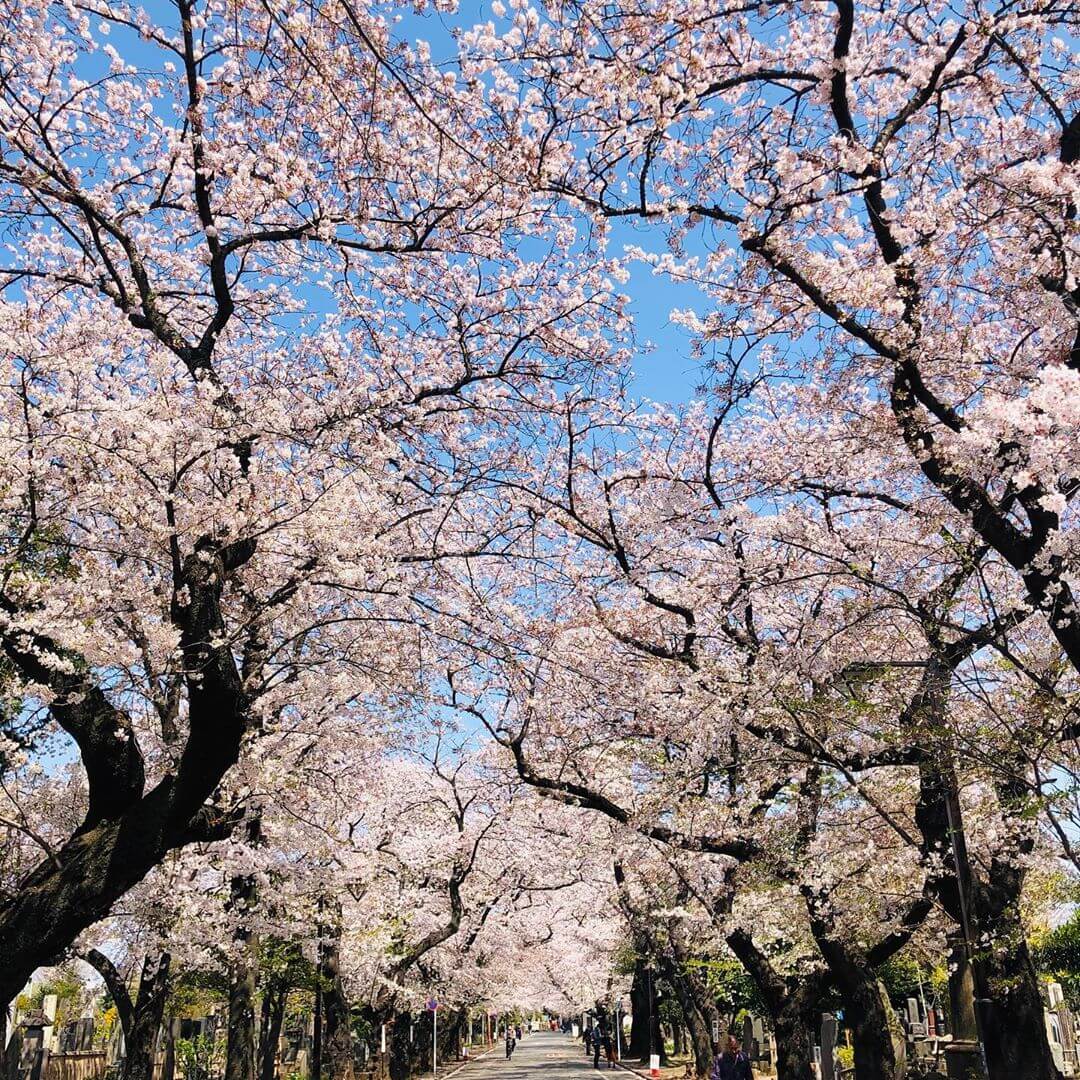 Image credit: @tokyobleisure
Beside the Tennoji Temple lies the Yanaka cemetery, which has also become an attraction thanks to the Sakura-dori street. During the cherry blossom season, the street is lined with large cherry blossom trees in full bloom. Yanaka cemetery is also the largest and most famous cemetery in Tokyo.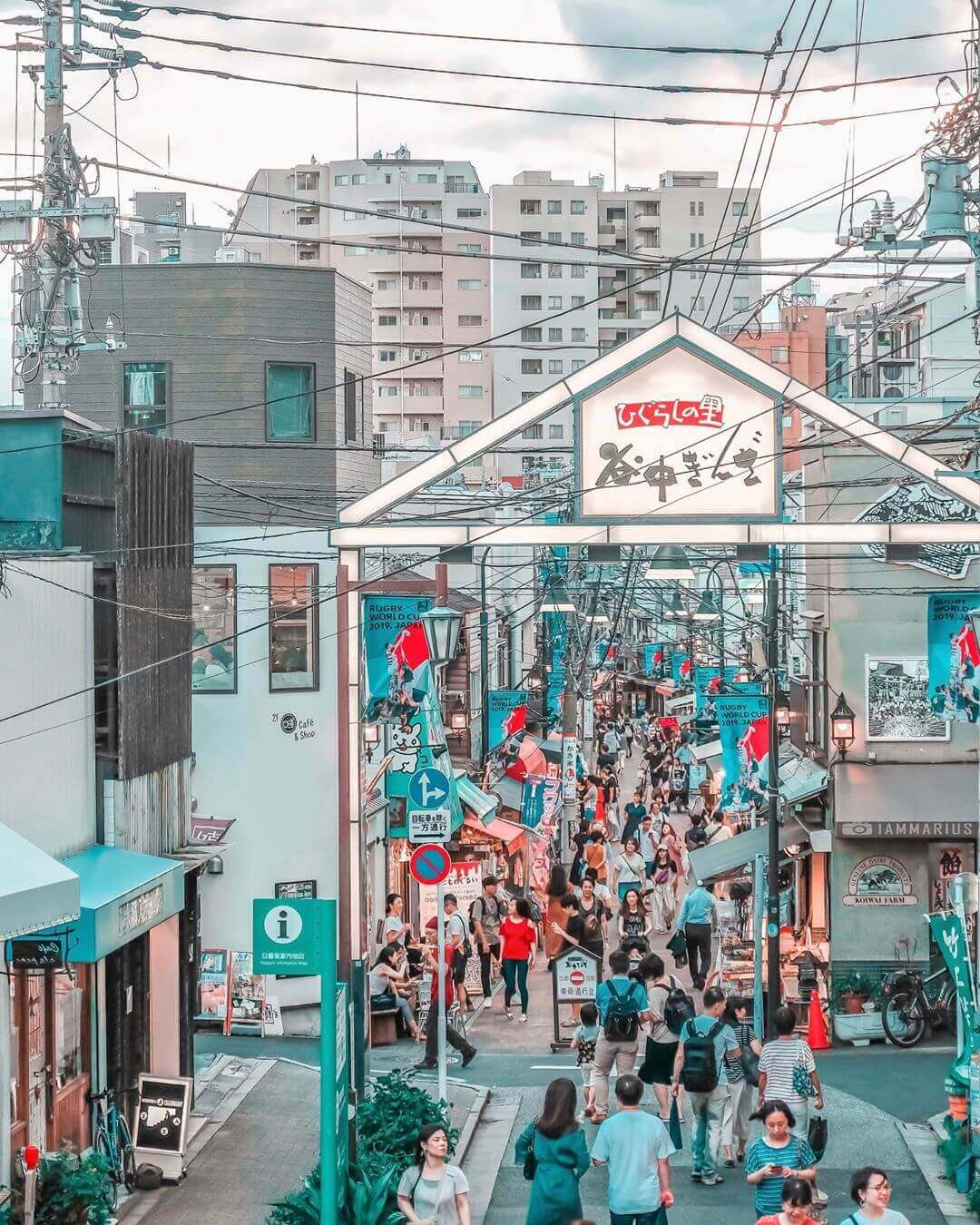 Image credit: @iammarius
A must-visit in Yanaka is the Yanaka Ginza shopping street. Yanaka Ginza is a favourite among the locals. If you visit on a weekday, you'll see locals buying necessities and hanging out with their neighbours.
Along this 175m-long traditional shopping street, there are unique items such as Yanaka Shipoya (cat-tail doughnuts) and Yanaka shoga jelly (ginger-flavoured jelly sweets) that you might not be able to find elsewhere. Items such as chopsticks, foldable fans, and unique Japanese sweets are priced reasonably as they cater to the locals as well. There are also many stores selling food items so it's a good idea to come here on an empty stomach. English translations might not be available in stores so just go with your gut or follow what the locals eat.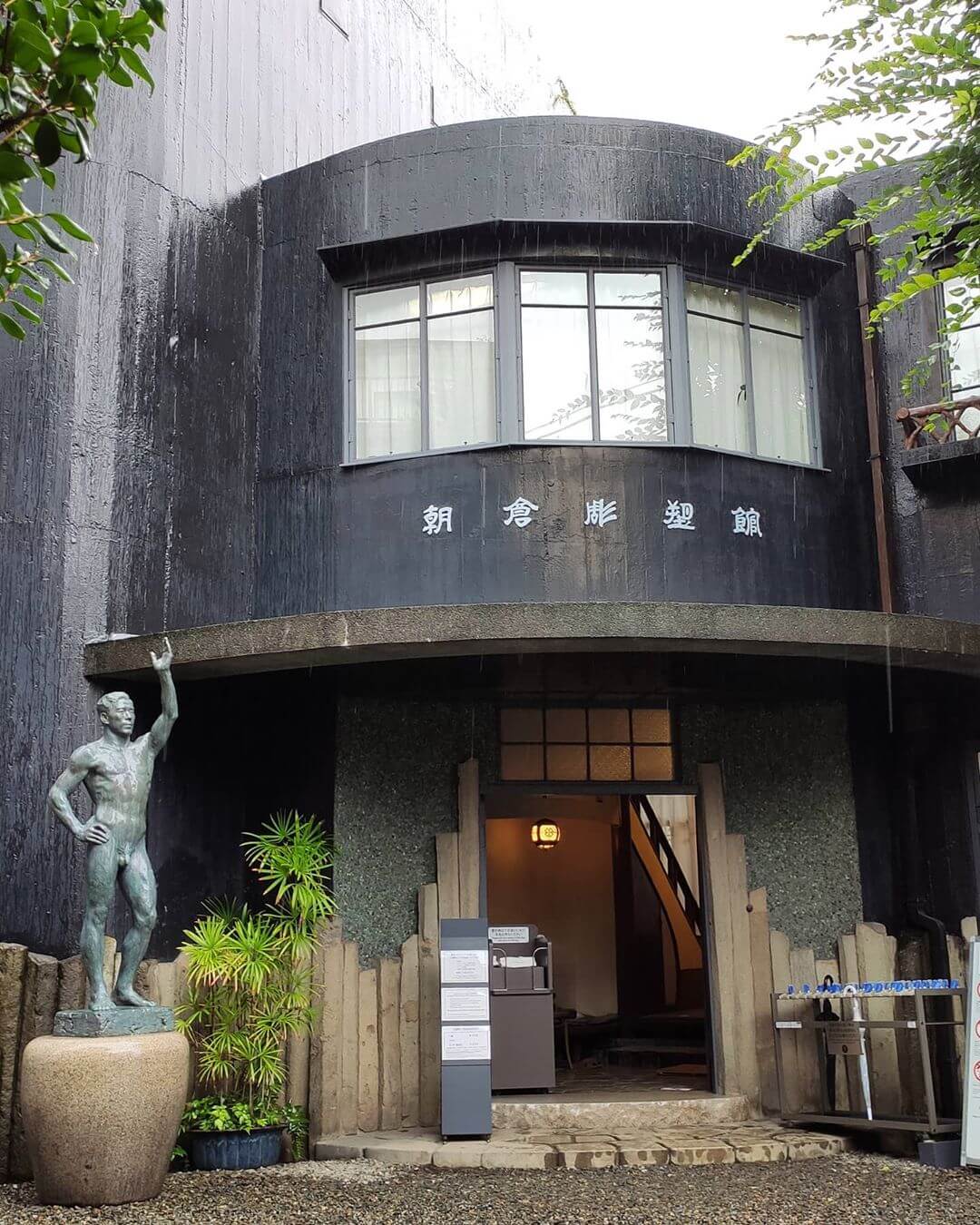 Asakura Museum of Sculpture
Image credit: @felicia_ams
The meeting point of the tour, the Asakura Museum of Sculpture, doubles as one of the service centre locations of the Tokyo SSG Club. If you need more information regarding the walking tours, you can approach the museum or other service centre locations such as the Asakusa Culture Tourist Information Centre and the Ueno Park Desk. At the service centres, you can also get free brochures and maps.
Note: Due to COVID-19, the walking tours have been suspended until further notice. Refer to the Tokyo SSG Club's website for more updates.
---
4. East Gardens of the Imperial Palace
---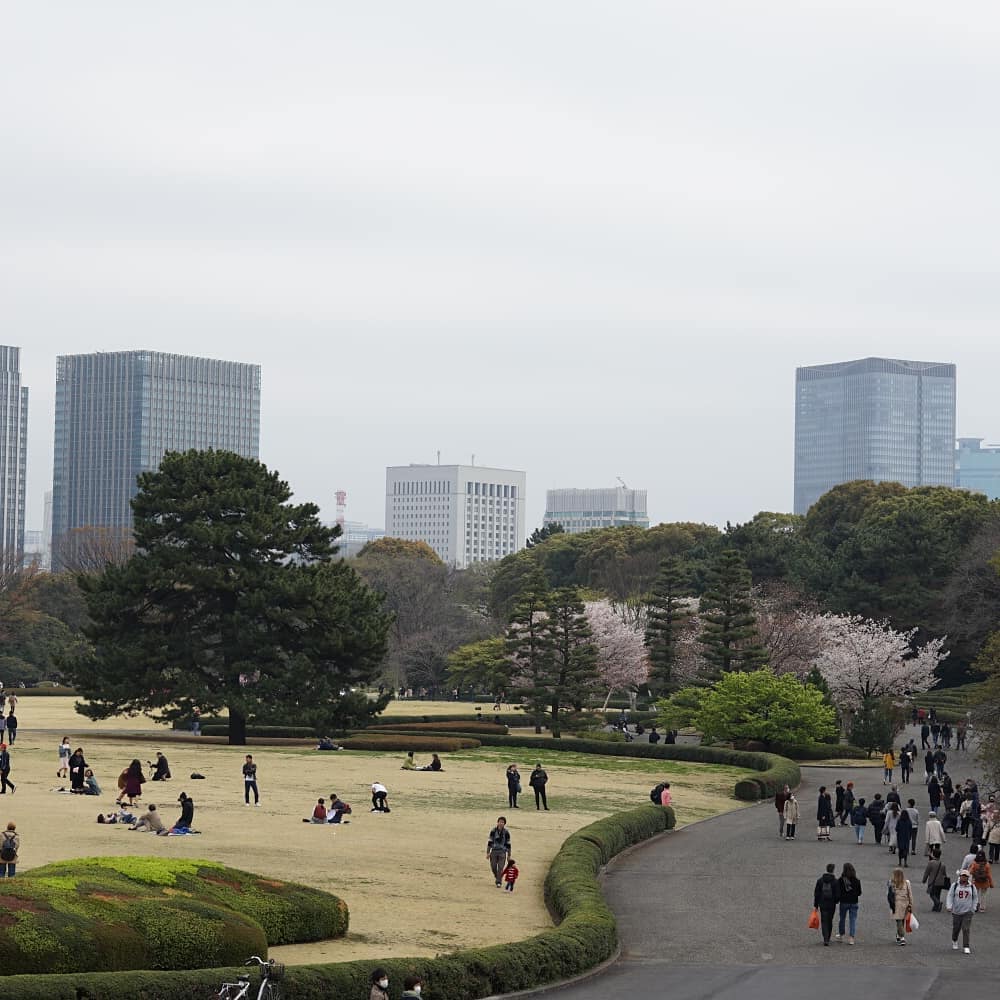 Image credit: @ohenro.balius2.rider
Part of the inner grounds of the Imperial Palace, the East Gardens of the Imperial Palace is open to visitors and is free of charge. There's a wide lawn where you can have a picnic. History buffs can also check out the statues, moats, walls and gates of the former Edo Castle.
The volunteers from Tokyo Free Walking Tour conduct a tour of the East Gardens every Saturday at 1PM. The tour lasts for approximately 2.5 hours and you just have to show up at Tokyo Station's Marunouchi Central Gate on the ground floor to join.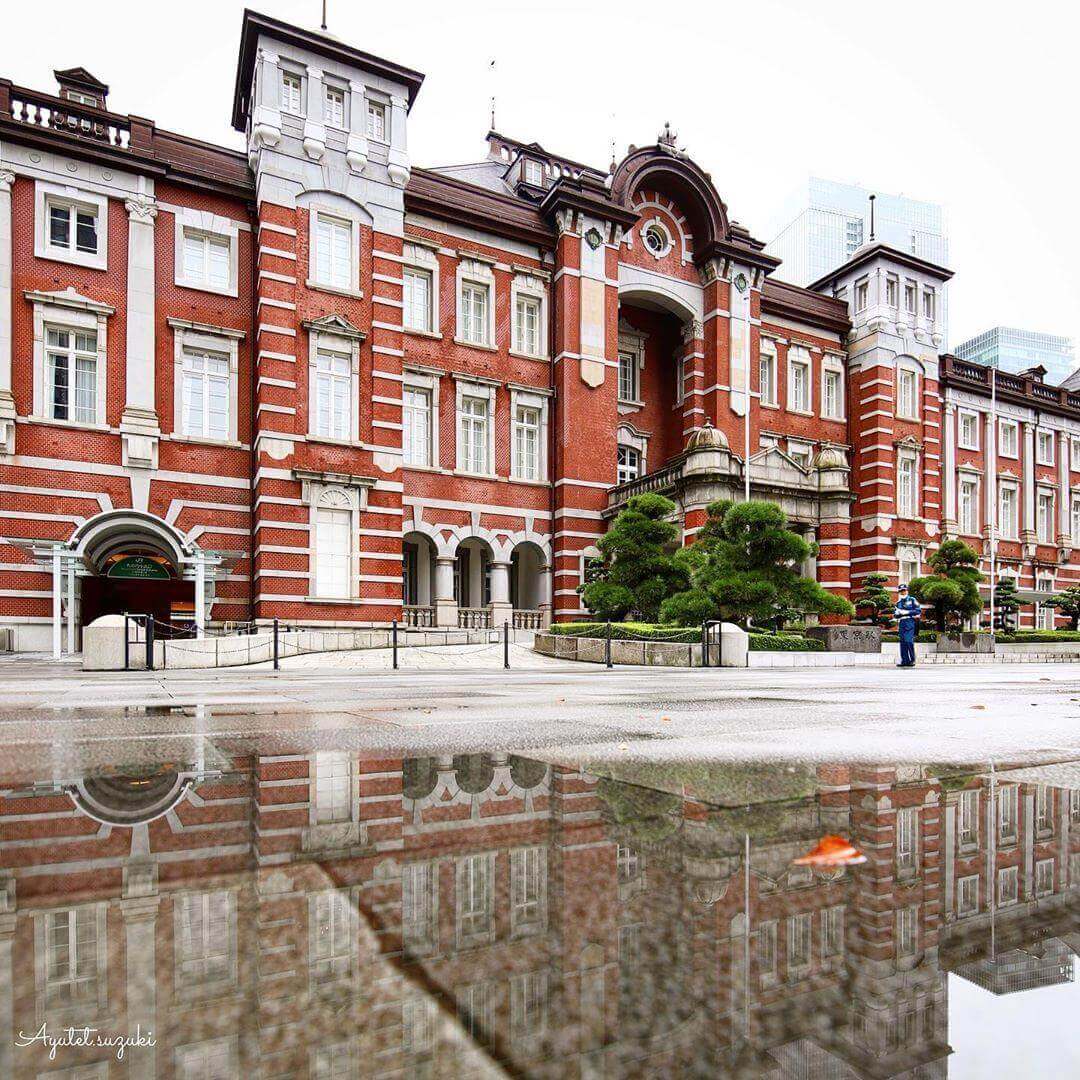 Tokyo Station's Marunouchi Central Gate
Image credit: @ayutet.suzuki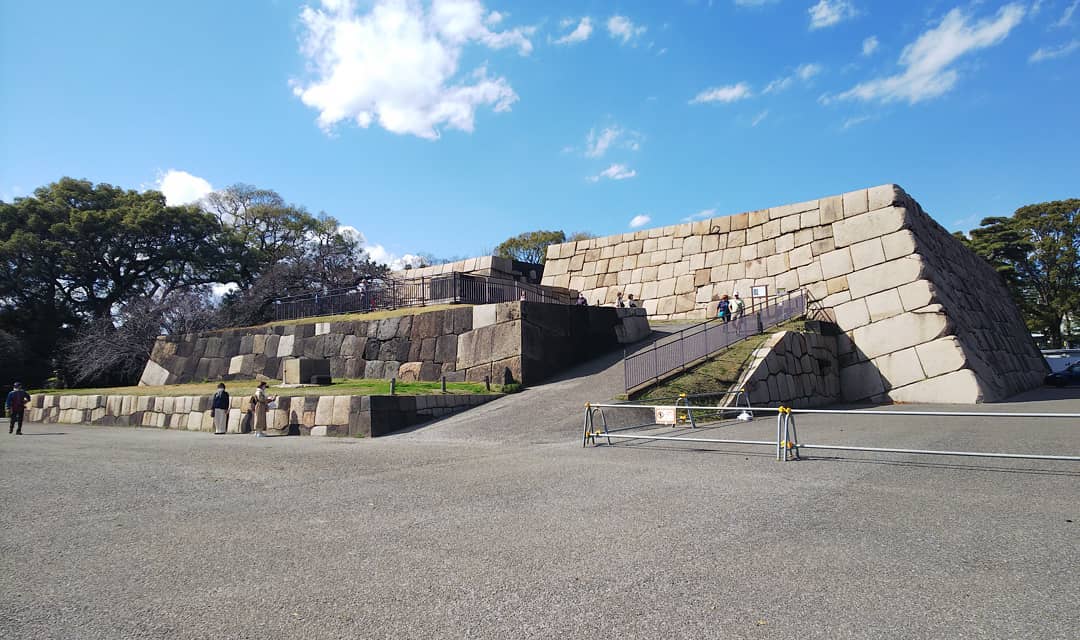 Image credit: @shinya_saku
The remaining foundation of the former castle tower is found within the East Gardens. This castle tower used to be the tallest in Japan's history but was destroyed by citywide fires in 1657 and never rebuilt.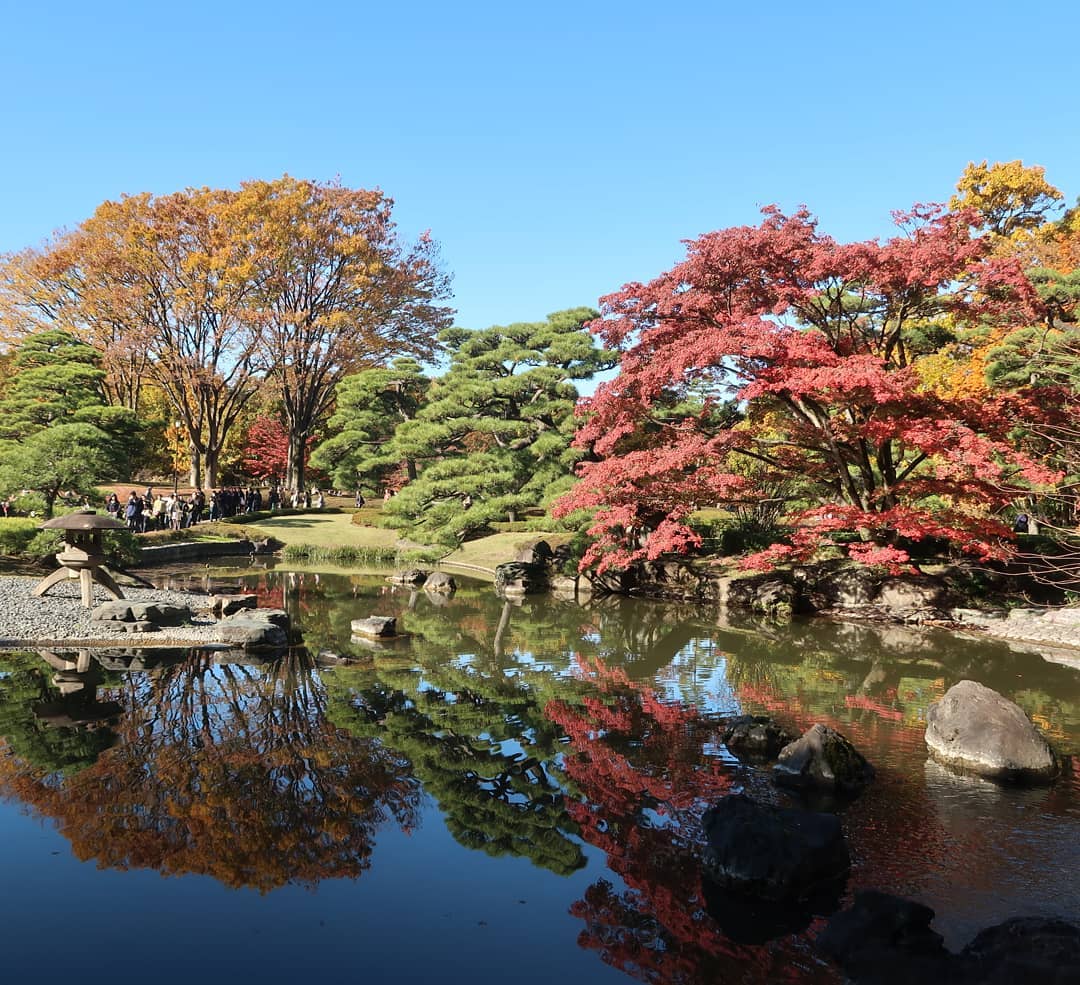 Image credit: @flower_head73
While you're there, enjoy the serenity of this Japanese style garden. The best time to visit is during the cherry blossom season or in autumn, but dozens of different flowers line the walkways so plants are blooming all year round.
---
5. Meiji shrine and Harajuku
---
Tokyo Localized organises a free walking tour around the Meiji Shrine and Harajuku area. The tour runs for approximately 2.5 hours and bookings must be made 10-14 days before the tour date. Their tour schedule is available on their website so you can make bookings accordingly. Be sure to book early as slots are limited due to the cap on the number of guests per group.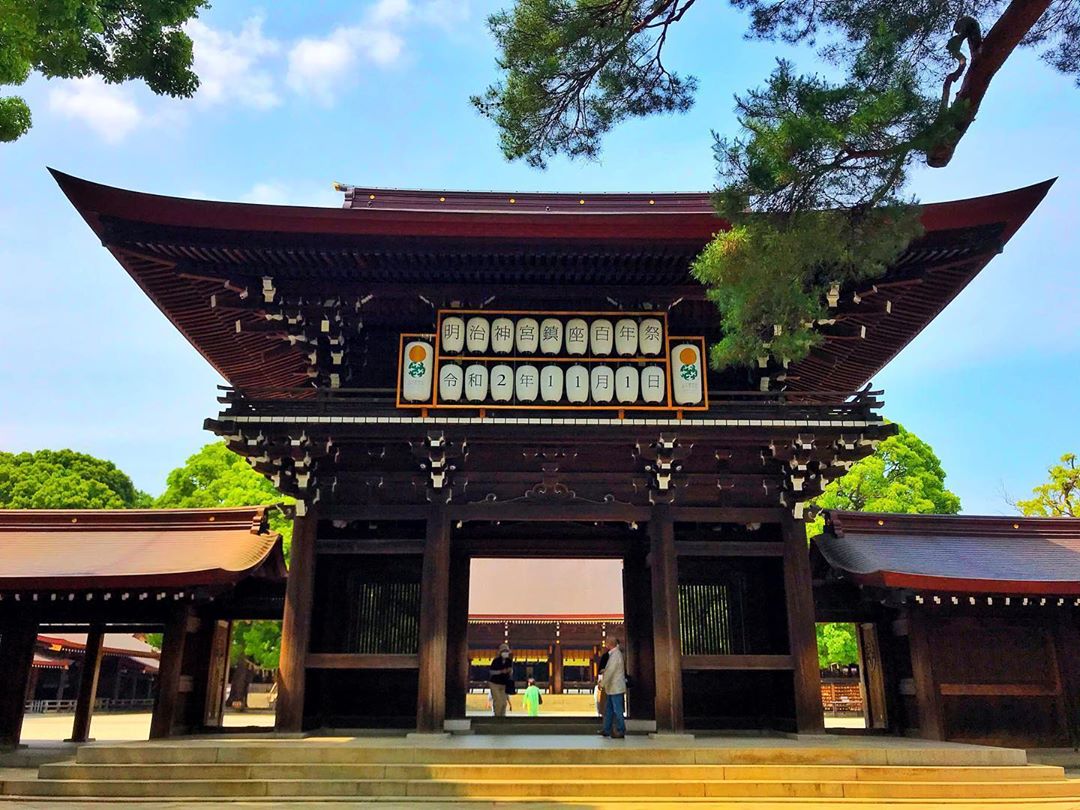 Image credit: @hiro.1226
The Meiji Shrine is dedicated to the deified spirits of Emperor Meiji and his consort, Empress Shoken. There is a 70-hectare forest that surrounds the main shrine building, and the trees were planted by volunteers in honour of Emperor Meiji and Empress Shoken. This is one of the most popular shrines in Japan, especially during the first few days of the new year.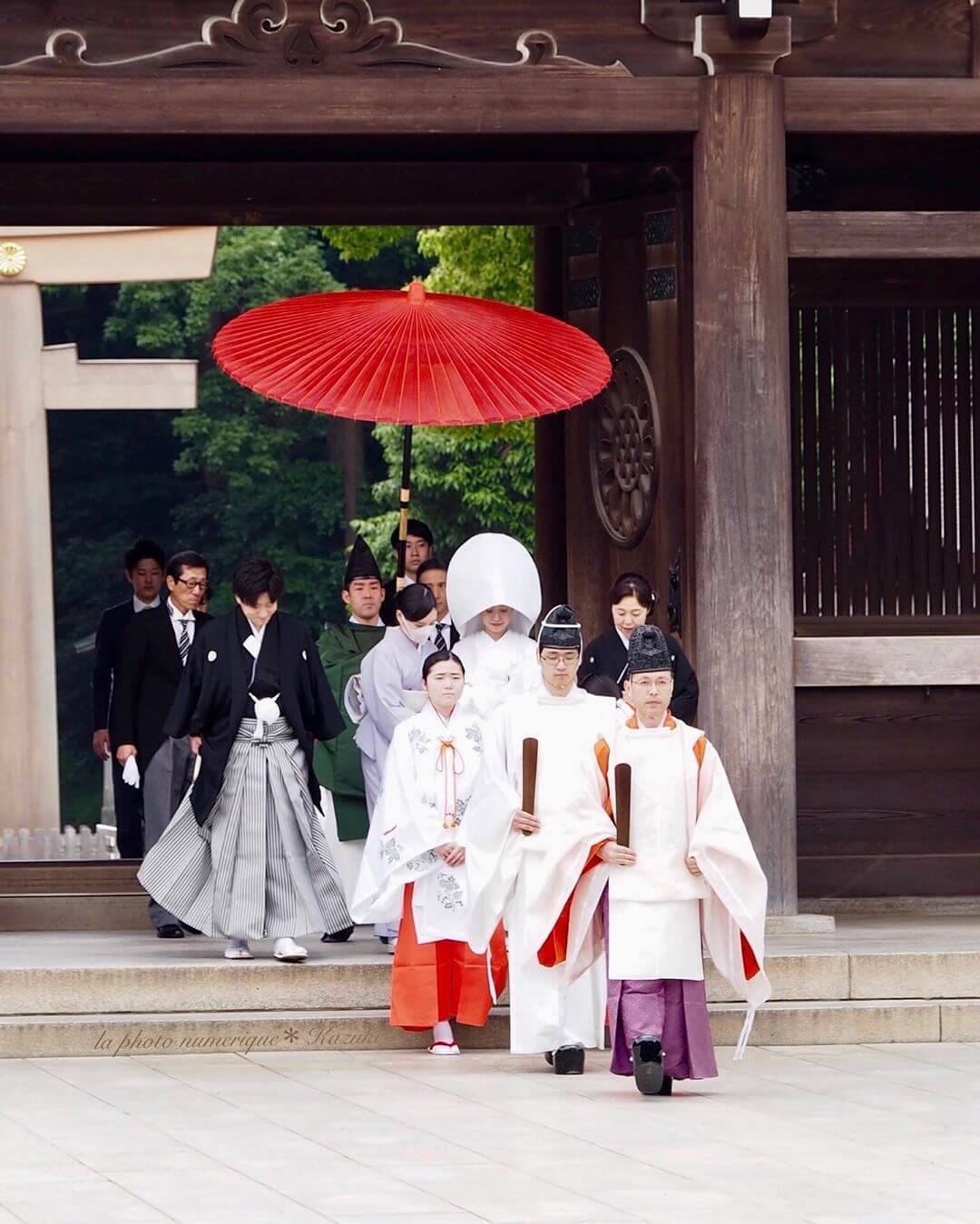 Image credit: @petit.pepin
If you're lucky, you might be able to see a wedding procession in progress at the Meiji Shrine.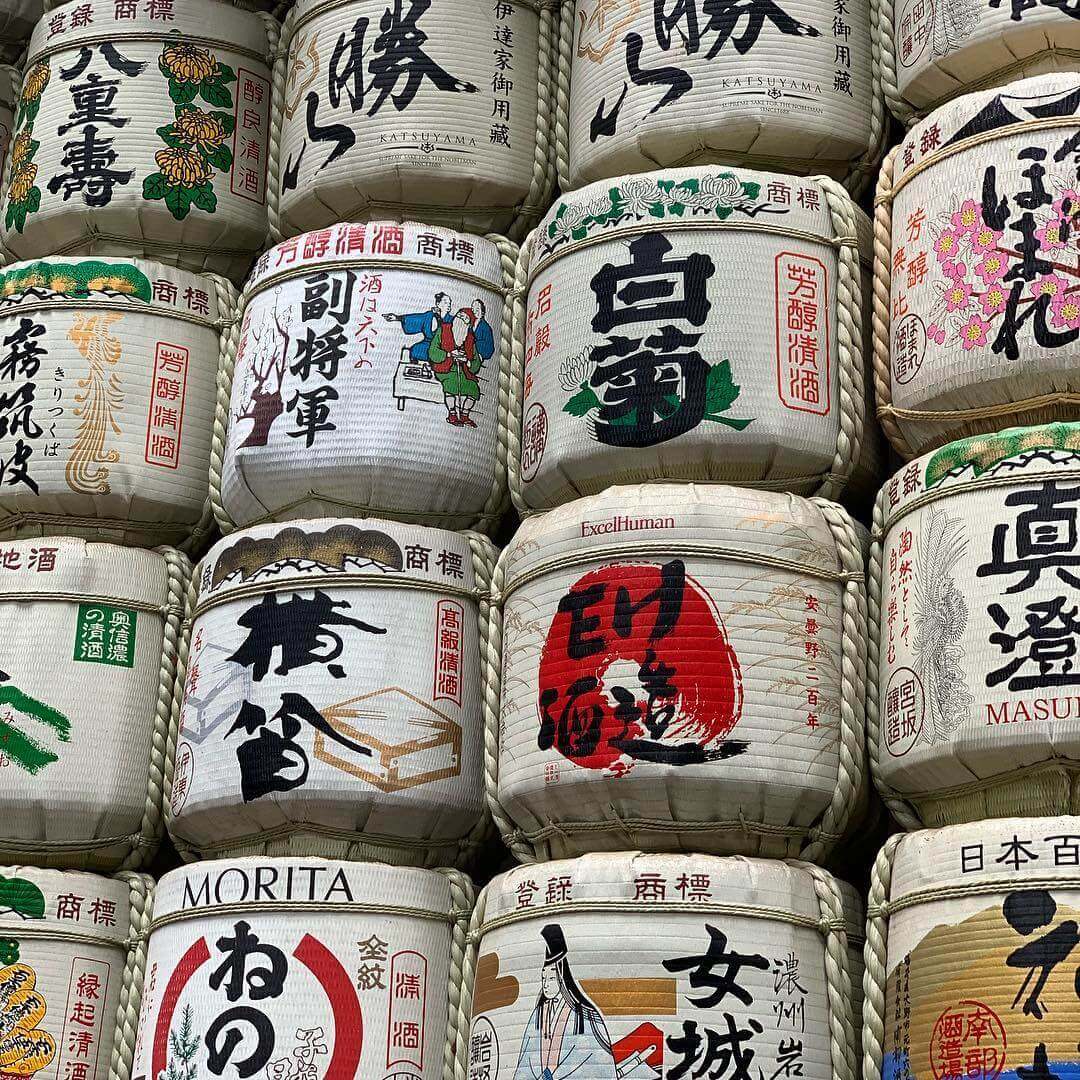 Image credit: @anthology___
These sake barrels found on the shrine grounds are another symbol of Meiji Shrine. The barrels are decorated with the names and locations of the sake producers who contribute to the shrine annually. They are stacked 6 rows high, forming a wall of sake barrels.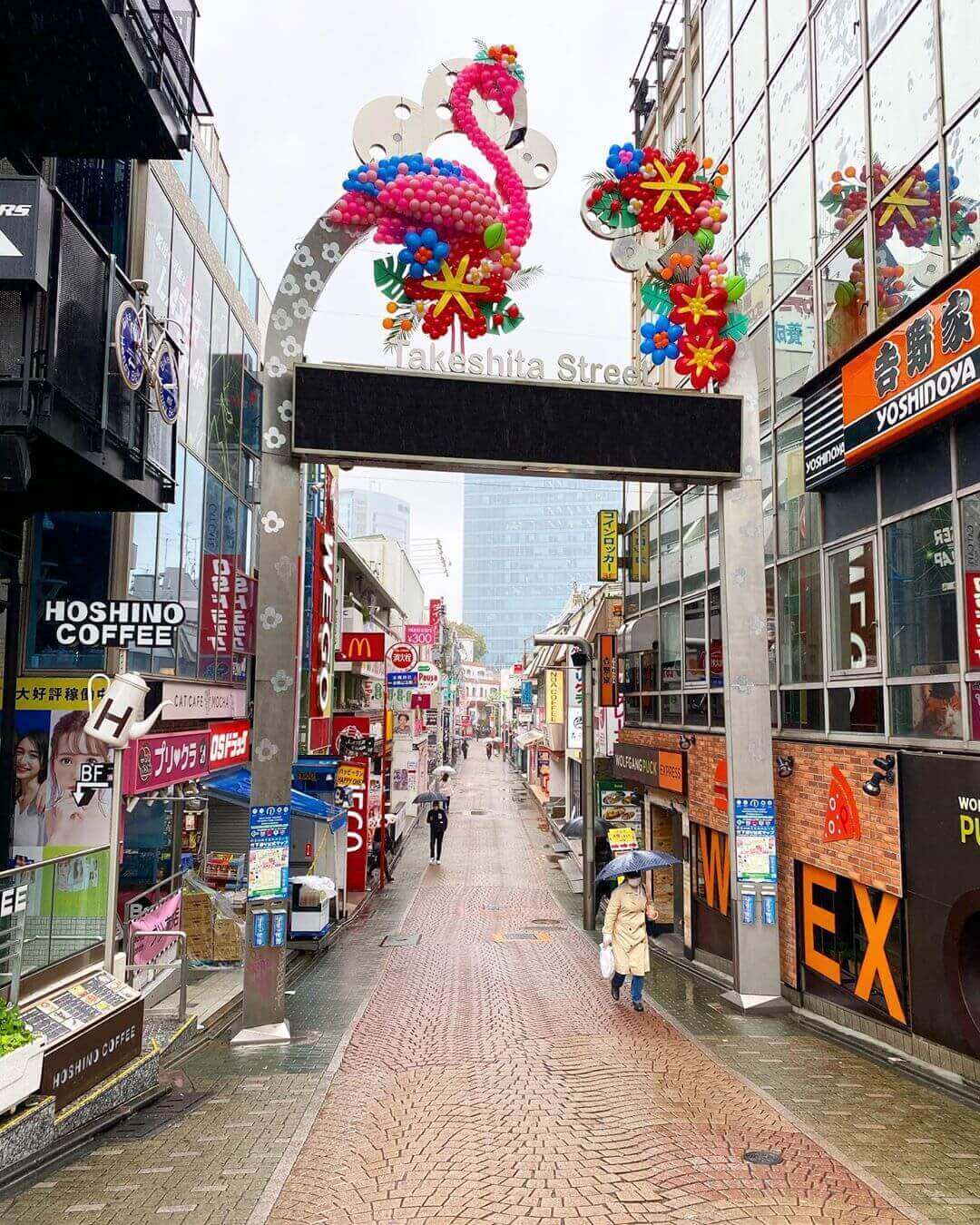 Image credit: @koh_103
This walking tour also brings you to Takeshita Street, also known as Takeshita-dori, the focal point of Harajuku. Along this street, you can find everything trendy and wacky. The stores lining this street are mainly small and independent so it is likely you'll find unique trendsetting items. There are also many oshare (fashionable) food stores selling cute monster-themed food, crepes, rainbow-coloured cotton candy, and over-the-top milkshakes.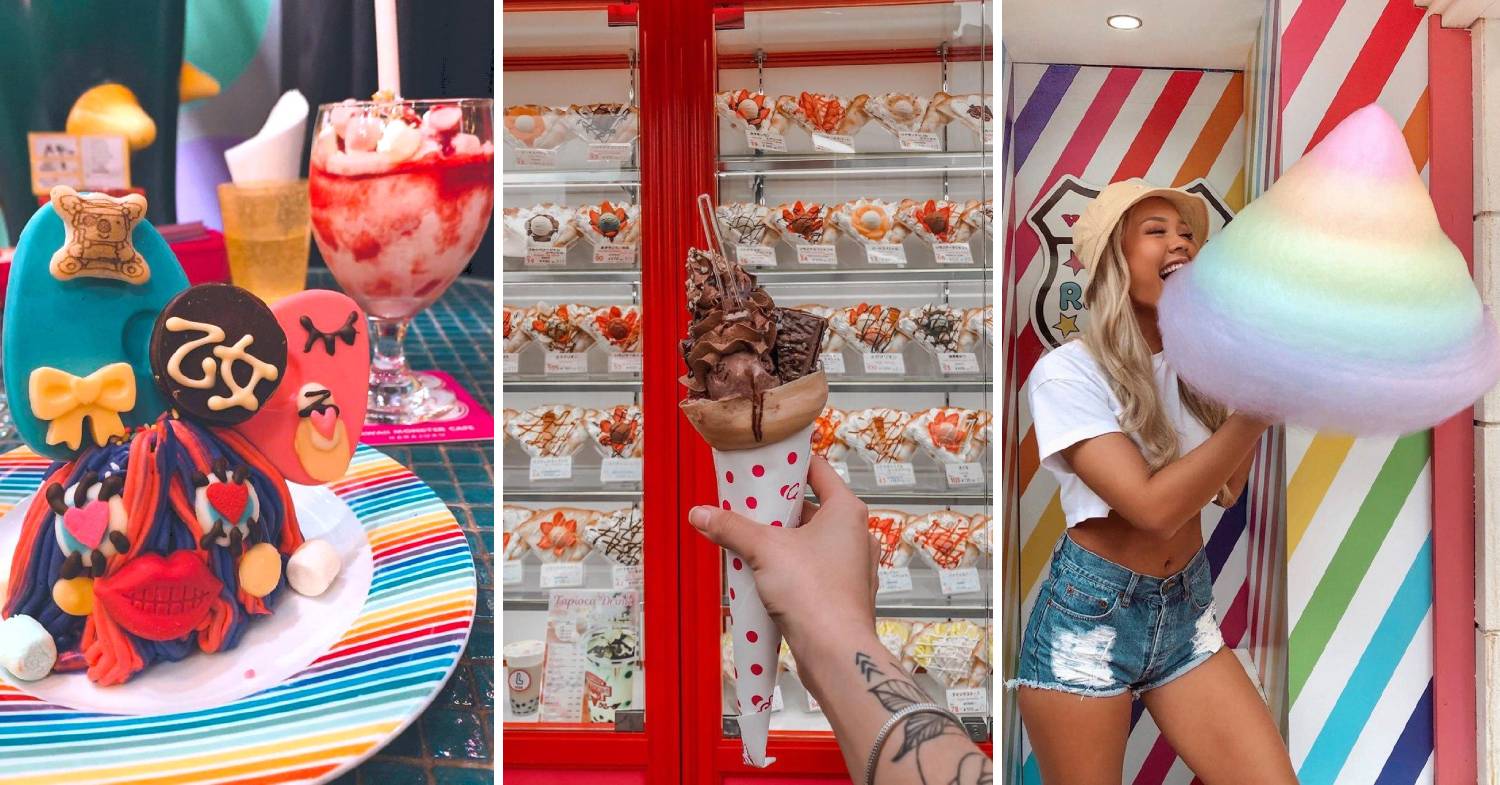 Image adapted from (from left to right): @flyingwithaline, @isabellaborrego, and @amandys
Keep a lookout for shoppers dressed in interesting costumes and approach them politely if you'd like a photo.
---
6. Akihabara
---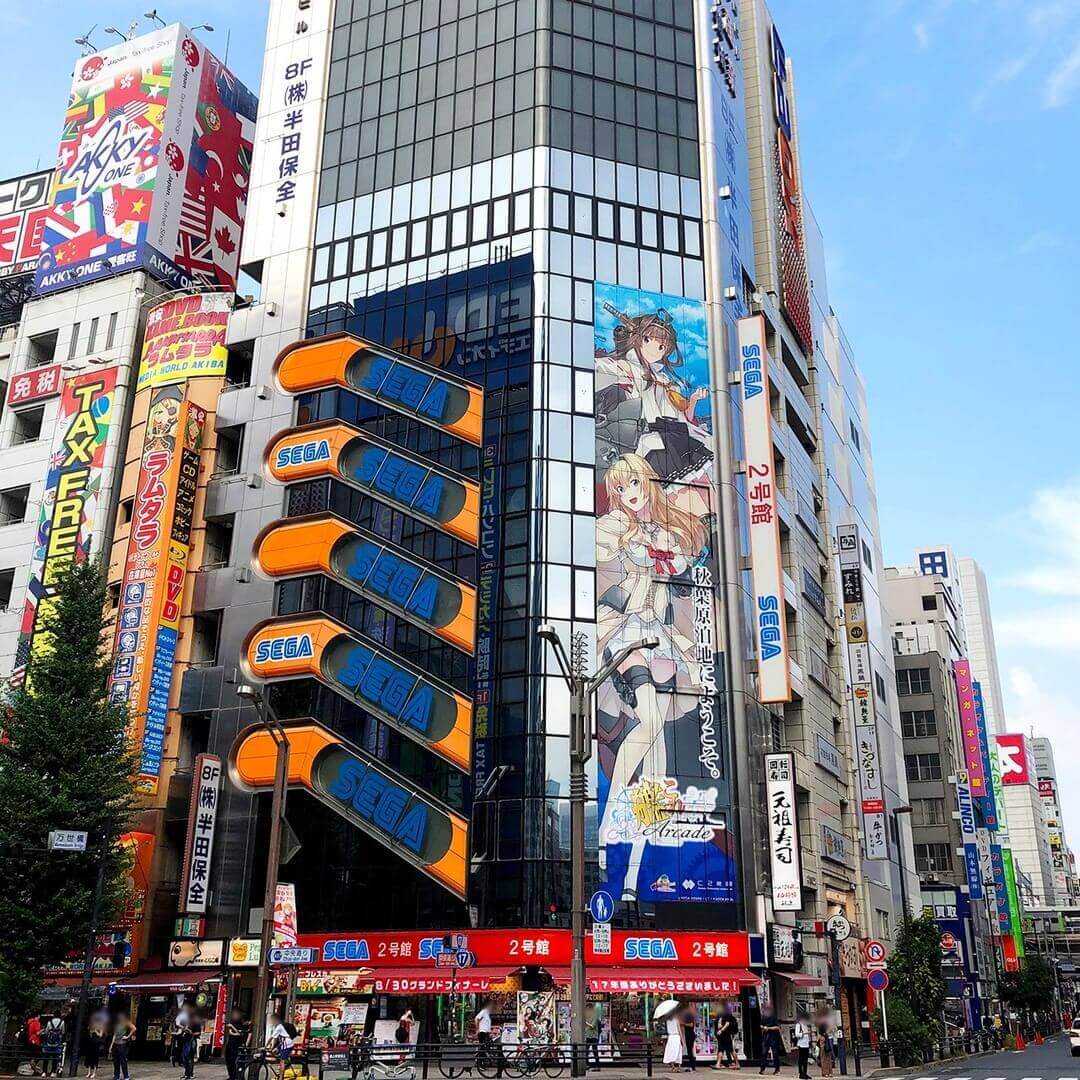 Image credit: @segaofficial
Although you can no longer visit the iconic 7-storey SEGA arcade since it closed on 30th August 2020, there's still lots to do at Akihabara. This self-guided walking tour by Go Tokyo brings you around the must-see spots in the area.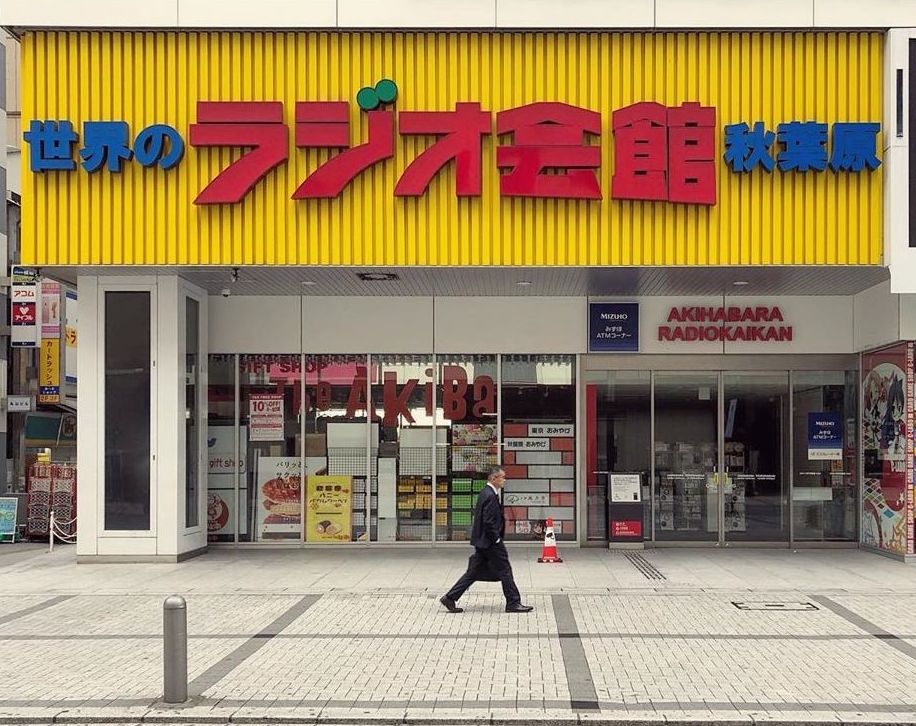 Image adapted from: @ju.xtapose
This bright yellow and red signboard belongs to the 12-storey Akihabara Radio Kaikan. Previously, most of the stores in Radio Kaikan sold electrical parts and wireless devices. Now, the stores feature anime-related figurines and goods, and some electronics.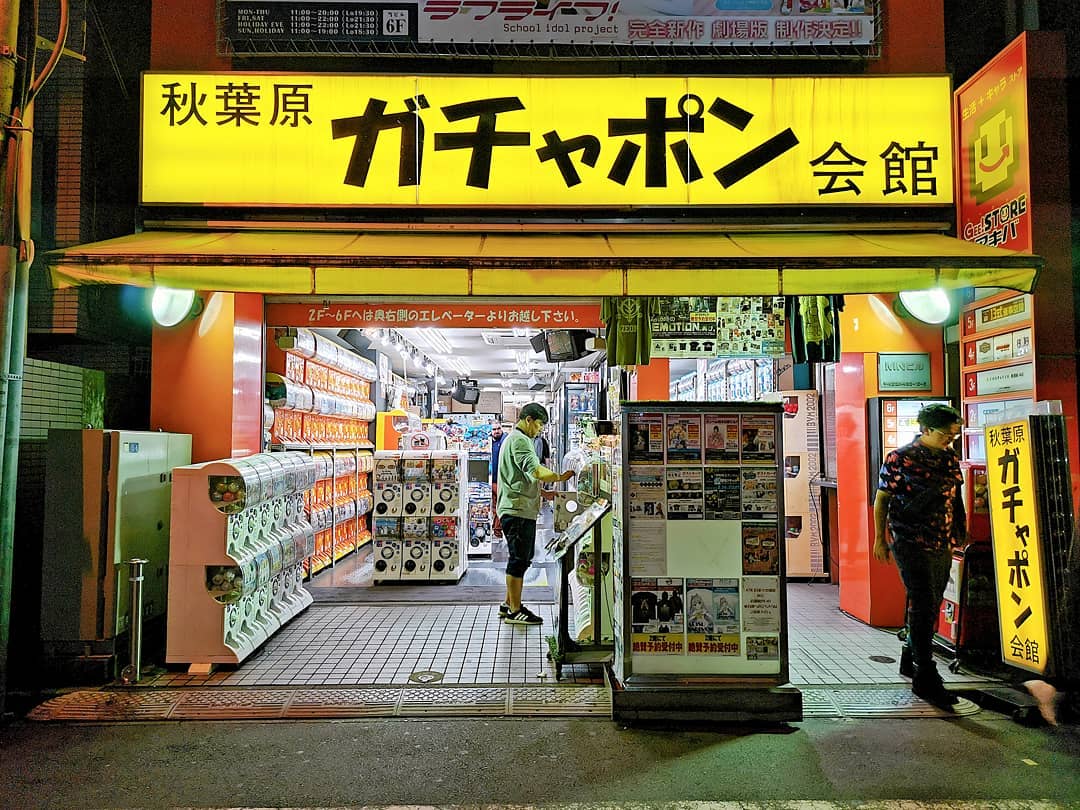 Image credit: @riotstars
This gashapon (capsule machines) speciality store is slightly off the main street but worth a visit because of the 500 gashapon congregated here. Gashapon are found all over Japan and they carry a wide variety of items including functional items like hats for your pets, or cute display items.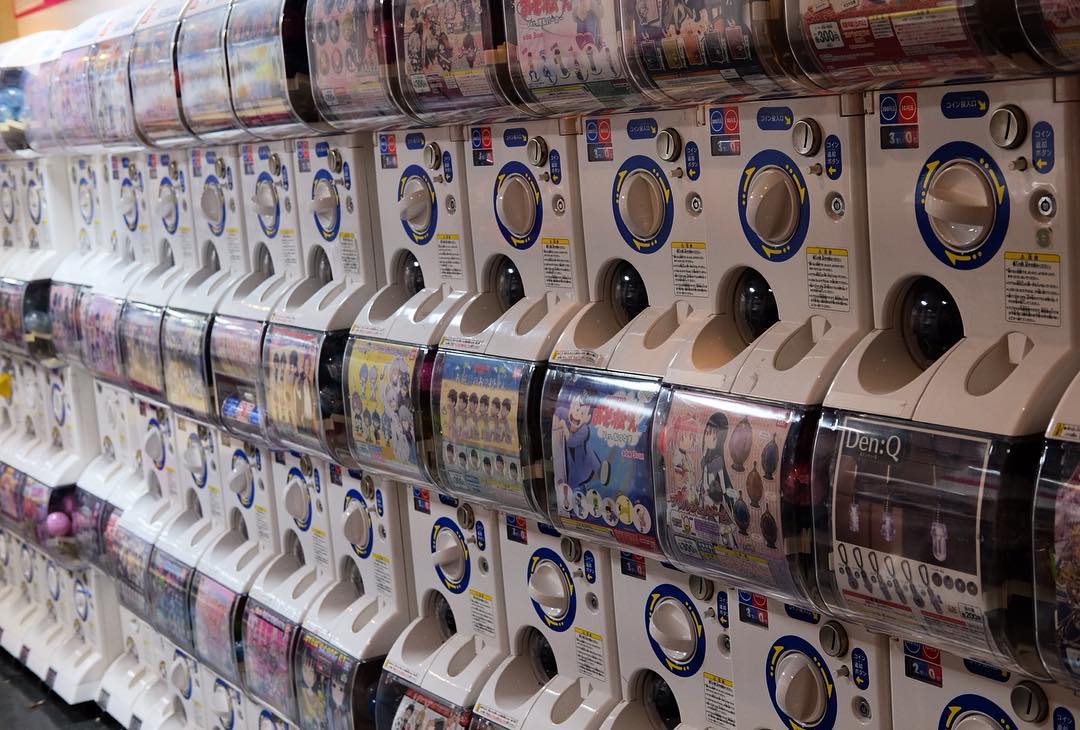 Image credit: @wanderlustspice
You'll be spoilt for choice here as you enter the store with gashapon machines stacked from floor to ceiling.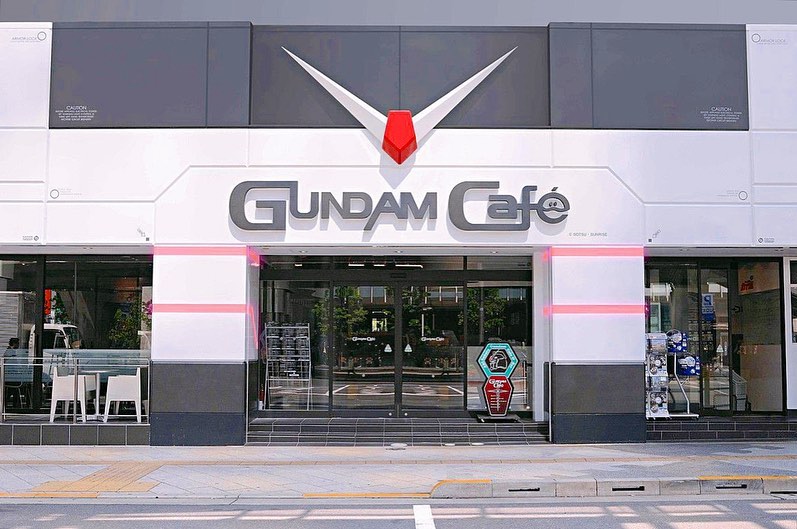 Image credit: @_tokyo.travel_
The final stop along this self-guided walking tour is the famous Gundam Cafe. If you're a huge fan of the mecha series, pay this place a visit to get your hands on exclusive Gundam items.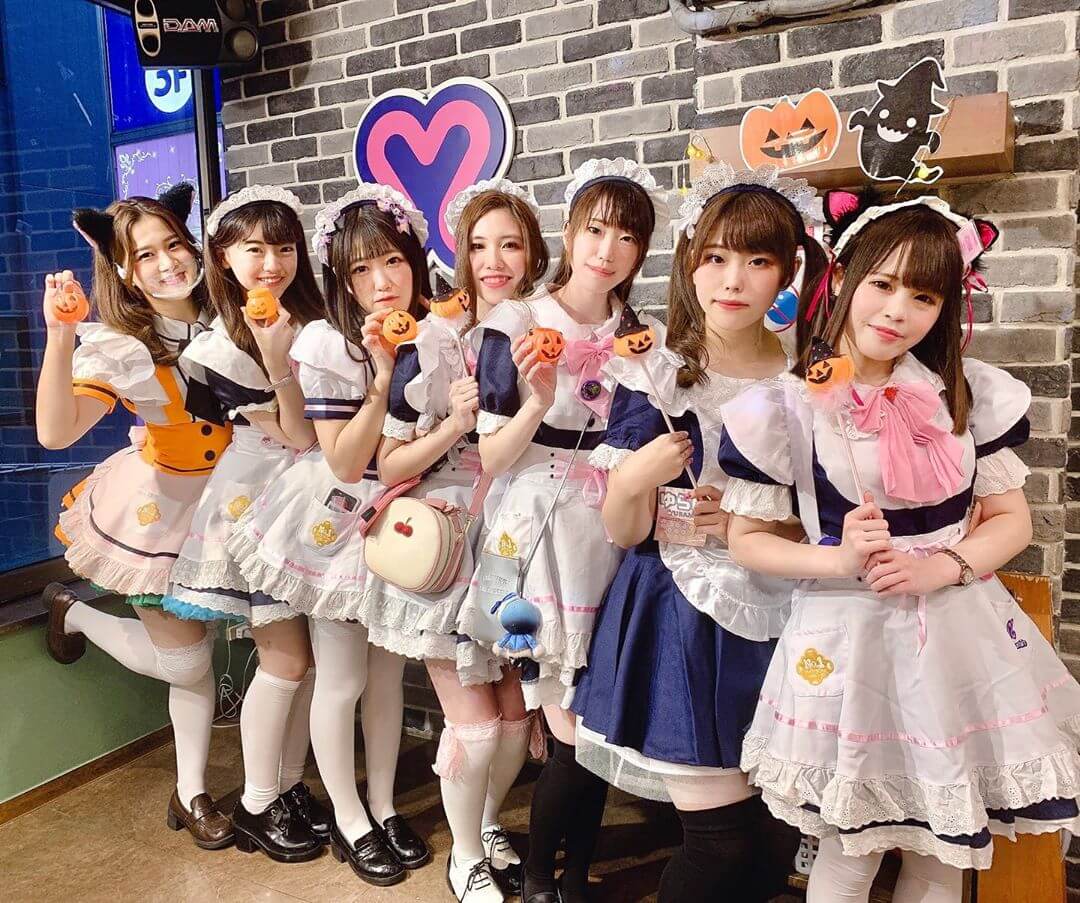 Image credit: @maidreamin
Akihabara is also known for maid cafes, so there's also something for those who aren't into Gundam. There are many maid cafes in Akihabara, and you can find one just a 2-minute walk from the gashapon speciality store. It is one of the outlets of the Maidreamin chain of maid cafes. You'll be served by waitresses dressed in maid uniforms while you dine in a cute and lively atmosphere.
---
7. Odaiba
---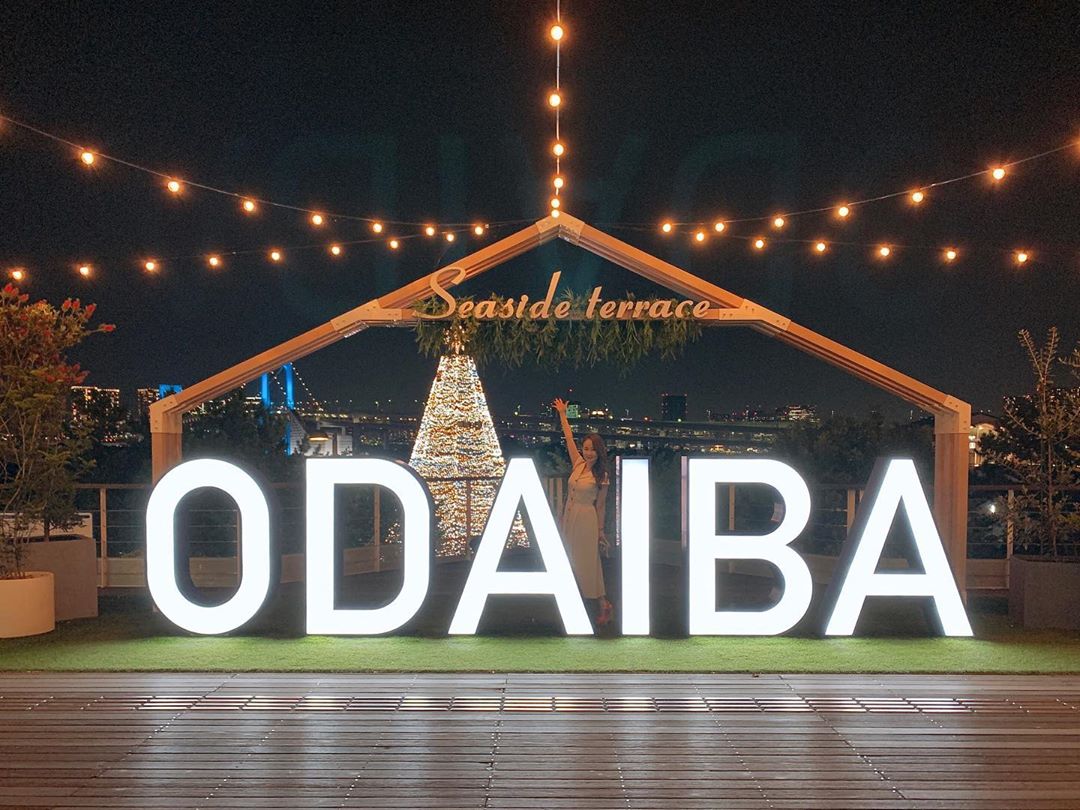 Image credit: @58tomomi58
Odaiba is a popular shopping and entertainment destination on a man-made island in Tokyo Bay. A half-day self-guided walking route suggested by Japan Guide covers the popular attractions to visit.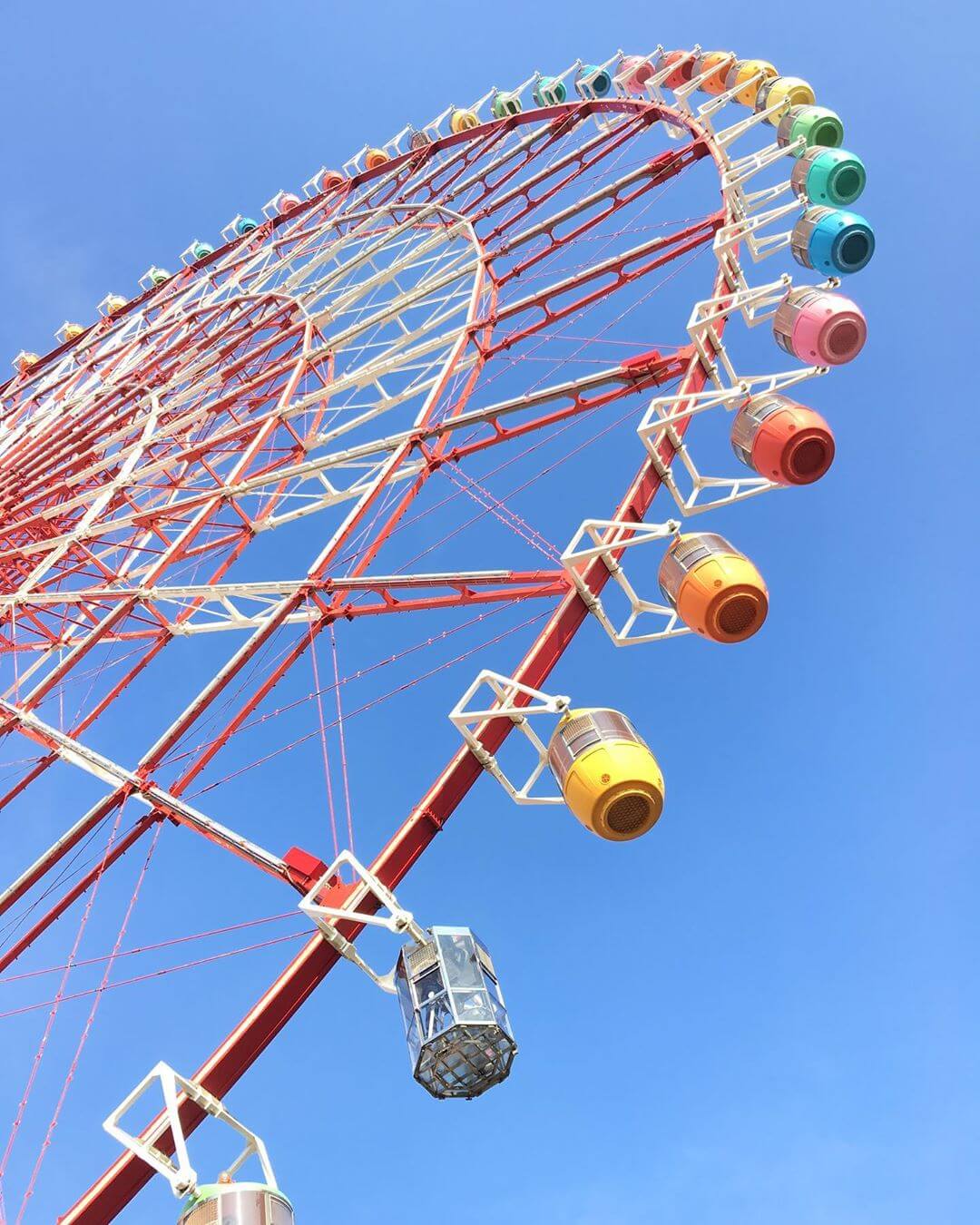 Image credit: @maya_tkjp
This giant Ferris wheel is an unmissable attraction located near Palette Town. It is the second-largest Ferris wheel in Japan and you'll get to enjoy panoramic views of the Tokyo metropolitan skyline from up there.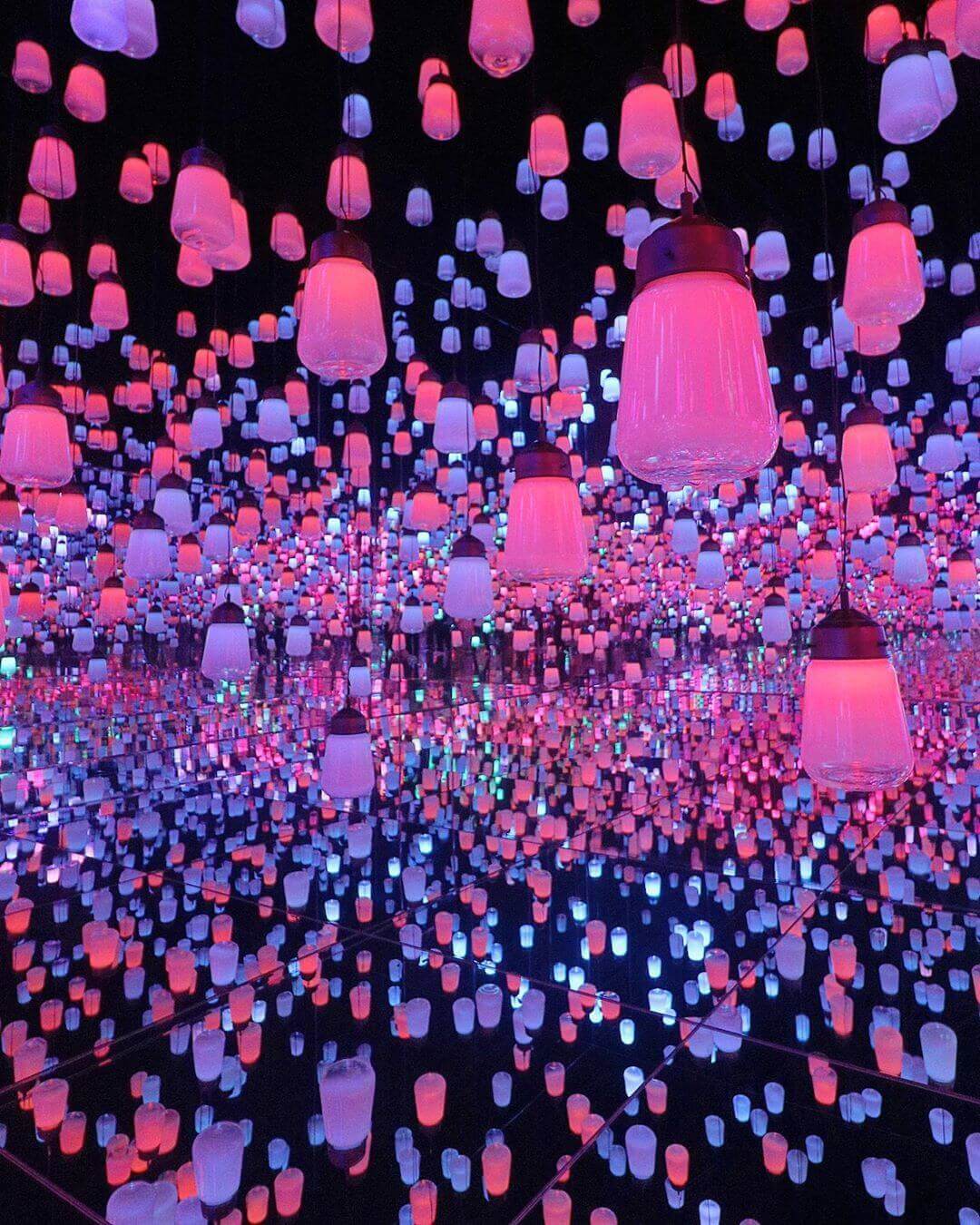 Image credit: @hk_willie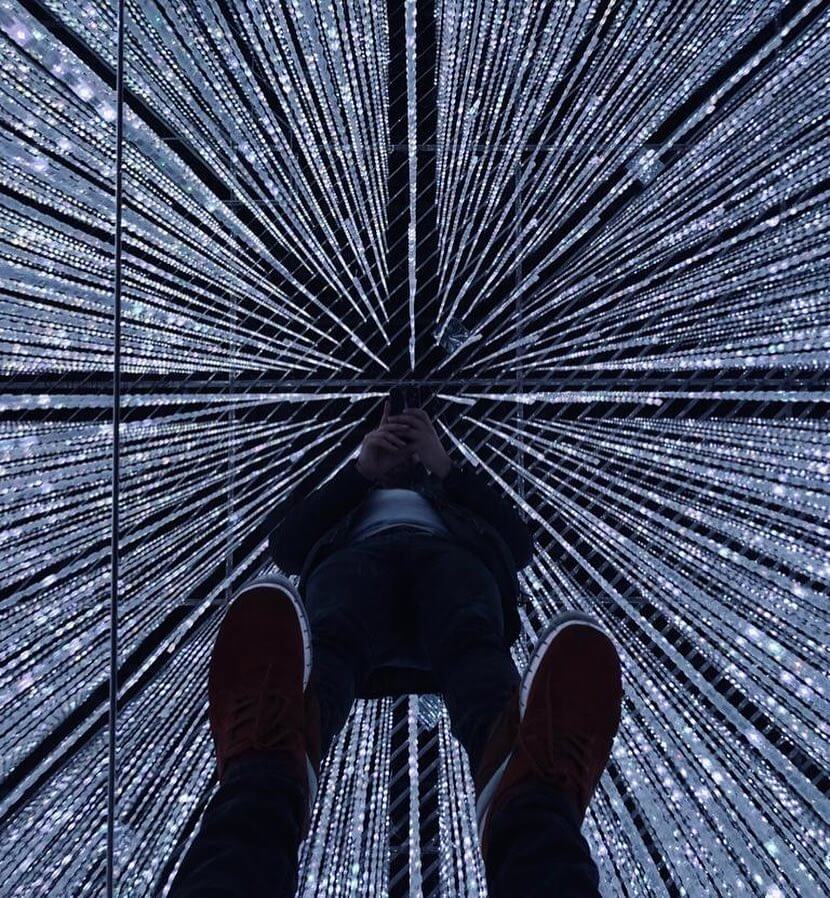 Image credit: @nultylighting
Within Palette Town, you'll also find the well-known MORI Building DIGITAL ART MUSEUM teamLab Borderless. It is an interactive digital art museum where some installations react and transform when touched.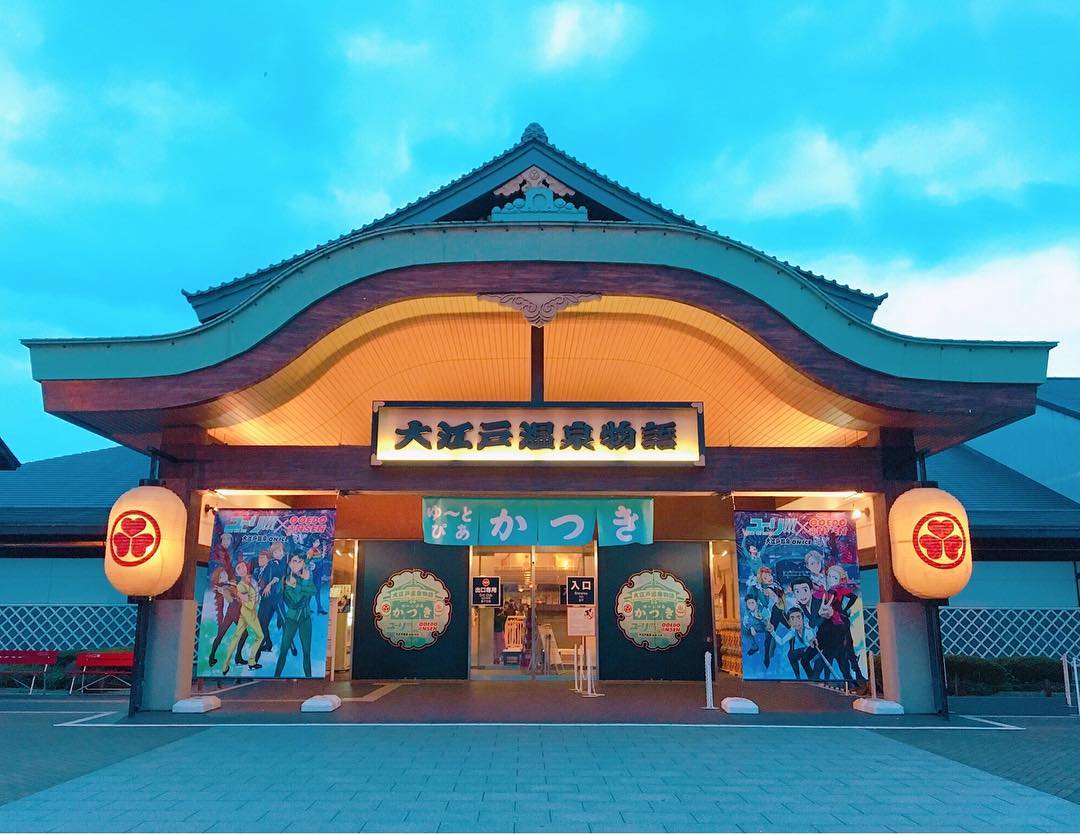 Image credit: @nataliewong_17
If your legs are sore after all that sightseeing around Odaiba, pay a visit to Oedo Onsen Monogatari. Oedo Onsen Monogatari is known as a hot spring theme park where you can enjoy various types of indoor and outdoor baths, dine in restaurants, play games, and have a massage.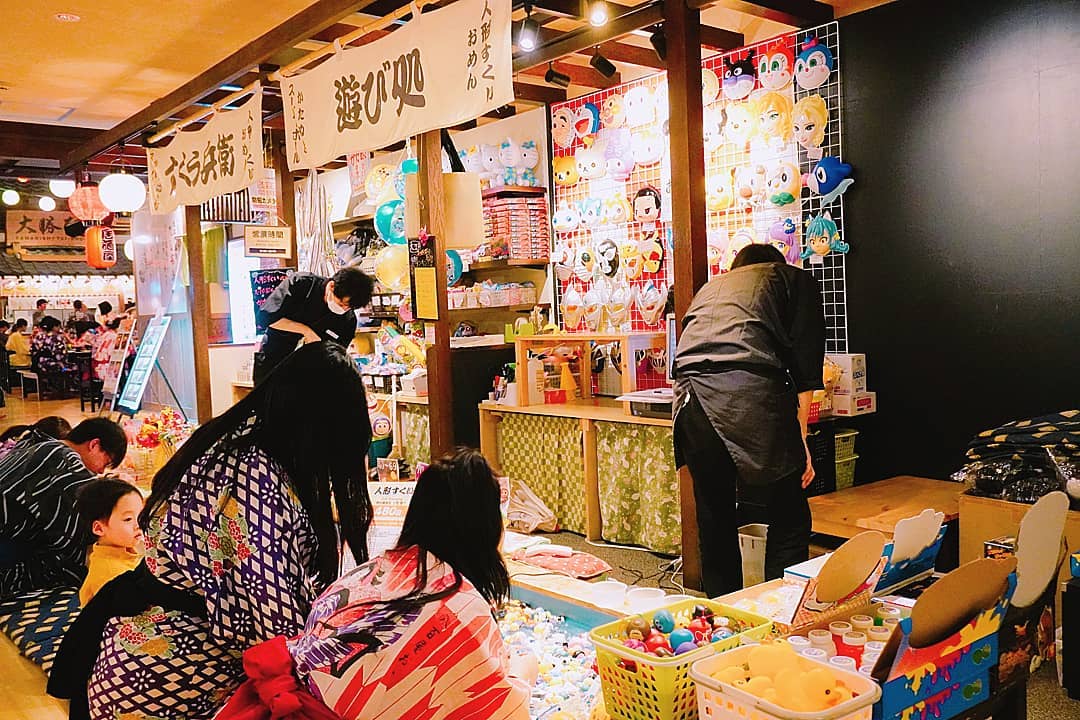 Image credit: @jtouch0101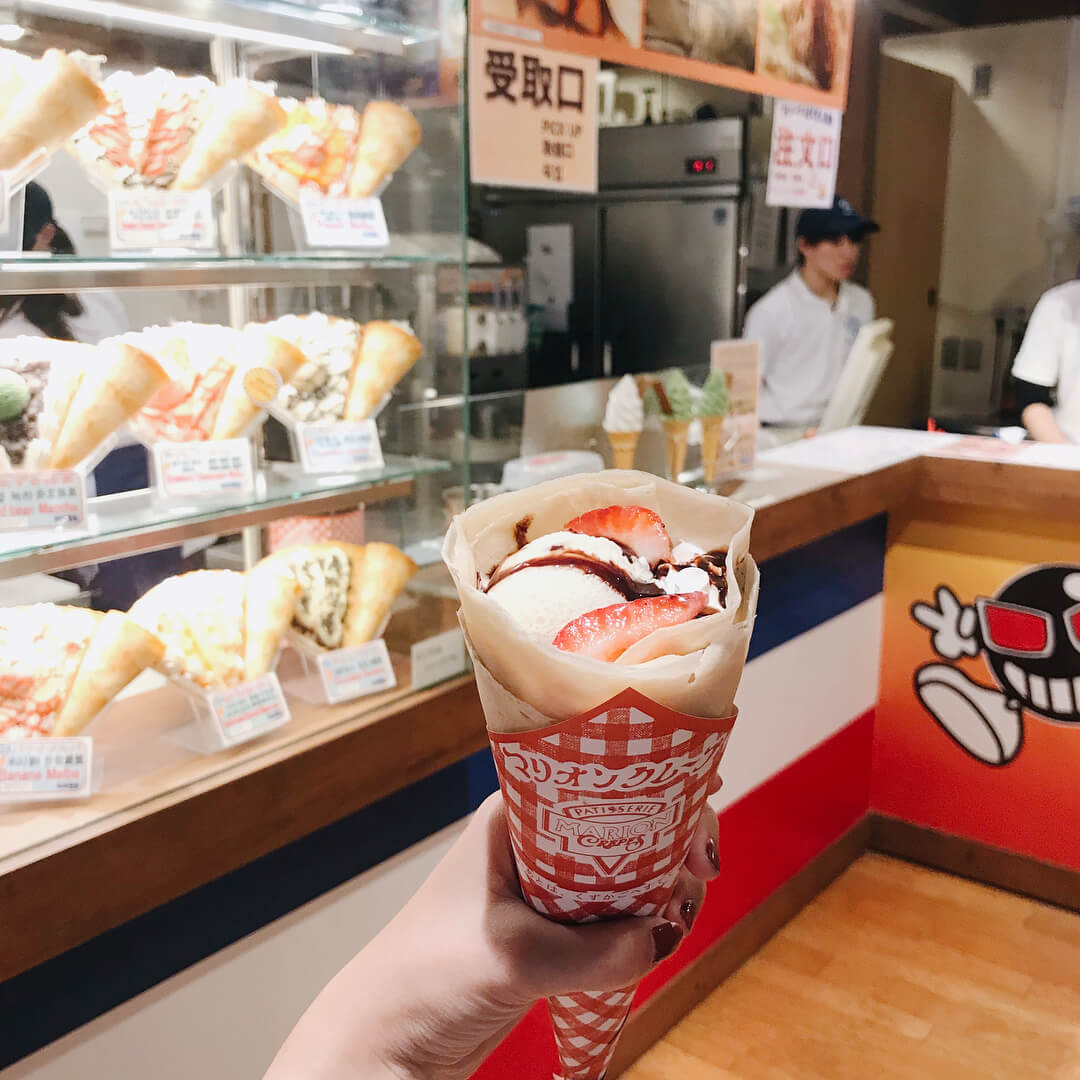 Image credit: @esme.chen
You do have to pay an entrance fee – check out their website for a full list of ticket prices. Once you're in, you can come and go between the hall, footbath area, and onsen as you like. 
The atmosphere in the hall is lively and festival-like. There are stalls selling festival favourites such as takoyaki, okonomiyaki, and crepes. You can wander around in your yukata while playing games and eating with your friends. If you'd like, you can even spend the night here for an extra ¥2,160 (~USD20.68).
---
8. Shibuya night walk
---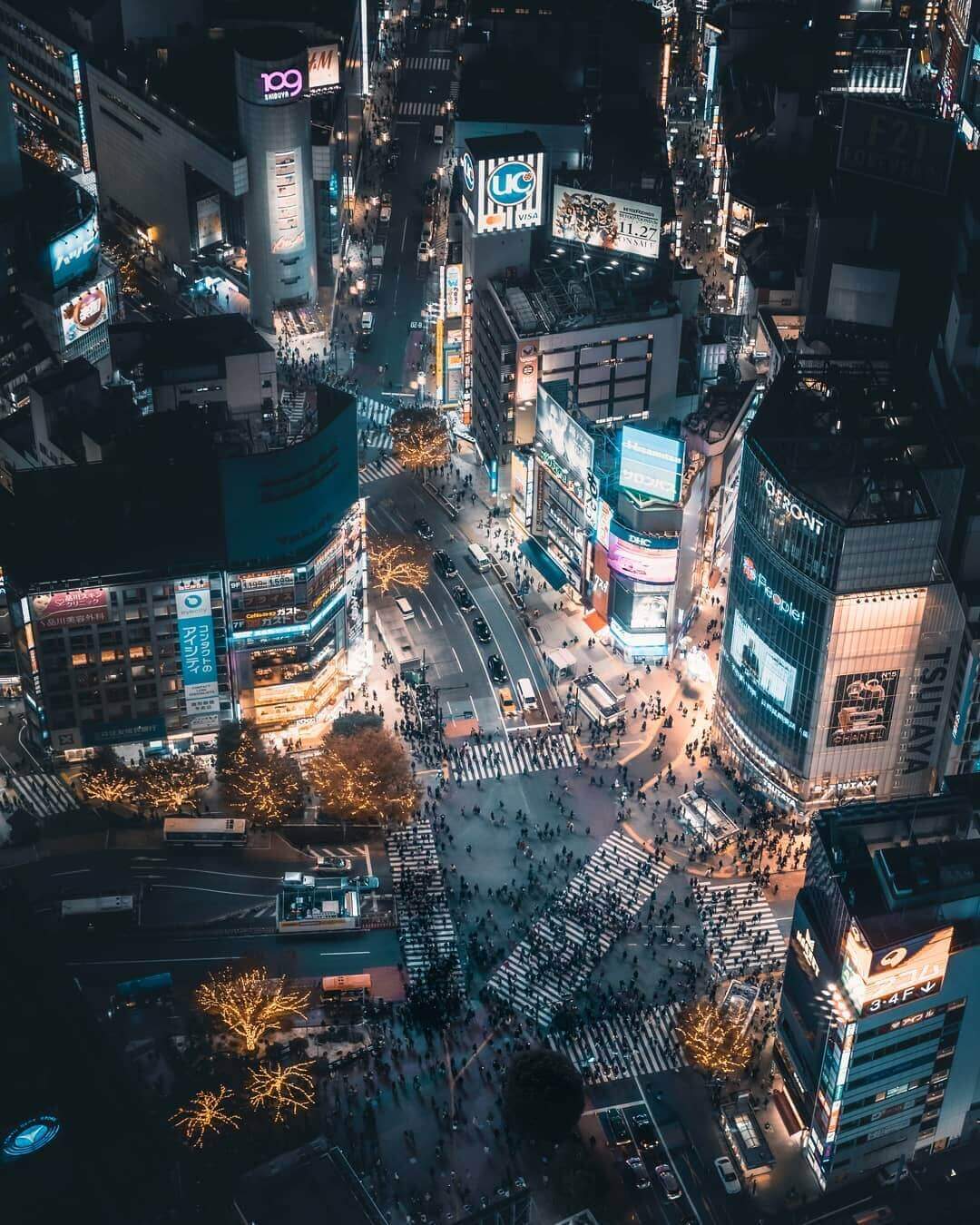 Image credit: @rikisketch
Shibuya is one of Tokyo's busiest districts, packed with shops, restaurants, and nightclubs. Many of the newest fashion and entertainment trends also originate from the streets of Shibuya.
Tokyo Localized organises a night walk tour around Shibuya that lasts for approximately 1.5 hours. You have to make a booking at least 10-14 days before the day of the tour so check out their tour schedule and plan your itinerary accordingly if you want to participate.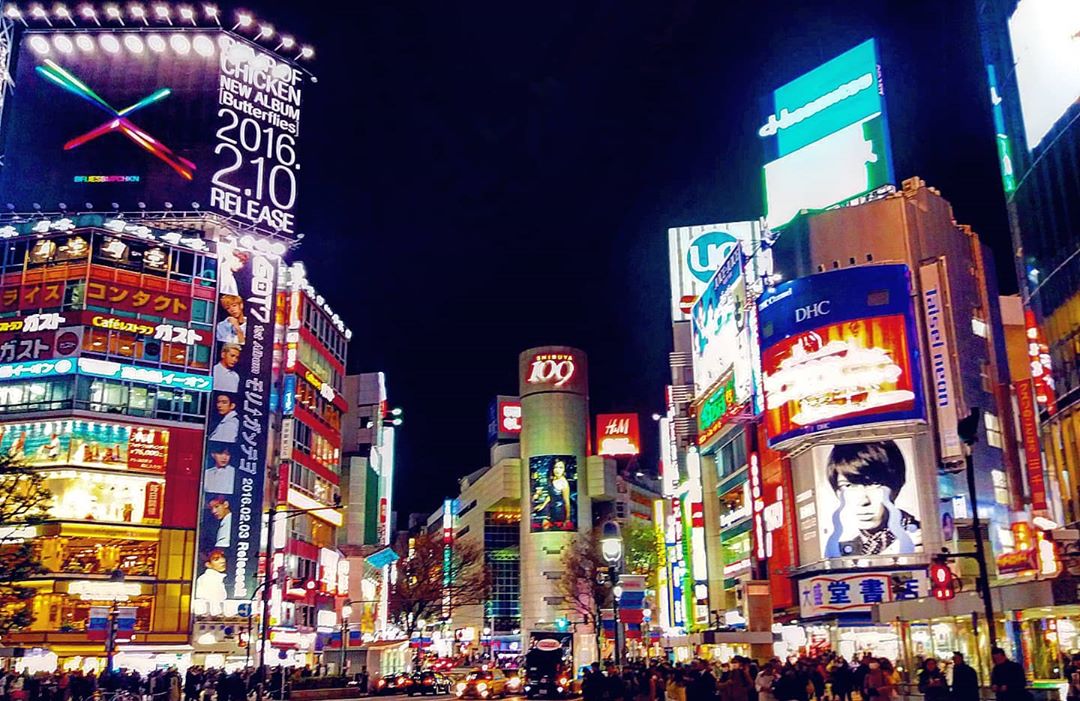 Image credit: @the_sake_of_travel
One of the most prominent landmarks is the large intersection, also known as the Shibuya Crossing. The intersection is surrounded by bright, vivid neon lights from billboard advertisements and screens. It is a popular photo spot that reflects the hustle and bustle of Shibuya and its vibrancy.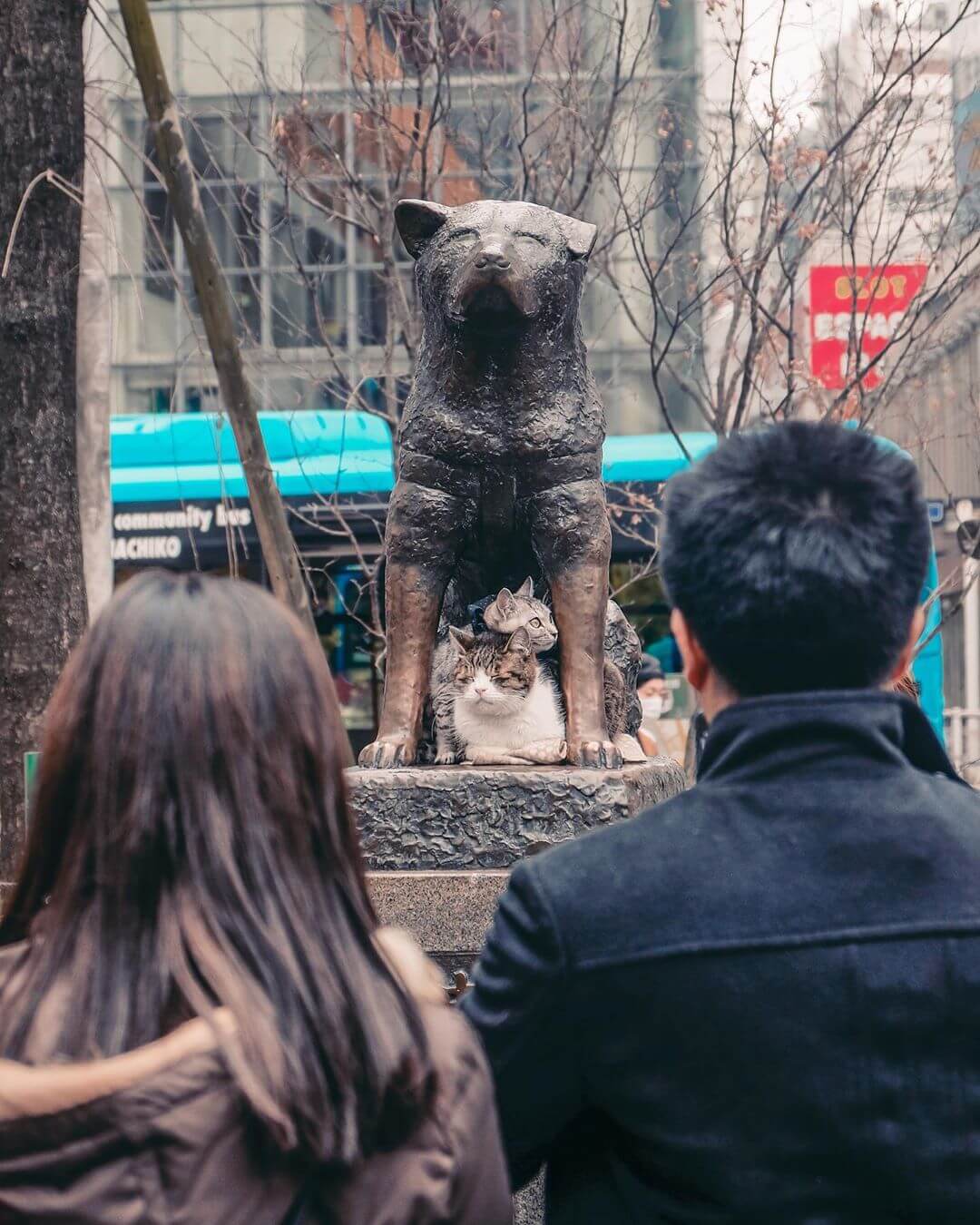 Image credit: @paolochvz
The Hachiko statue, a key landmark of Shibuya, was put up in honour of this dog's unwavering loyalty to his master. Every evening, Hachiko would go to Shibuya station to greet his owner. Even after his master died, he continued to do this for another 10 years, until his own death. It is now recognised as a landmark and a common meeting place as it is one of Shibuya Station's exits.
---
9. Shinjuku night walk
---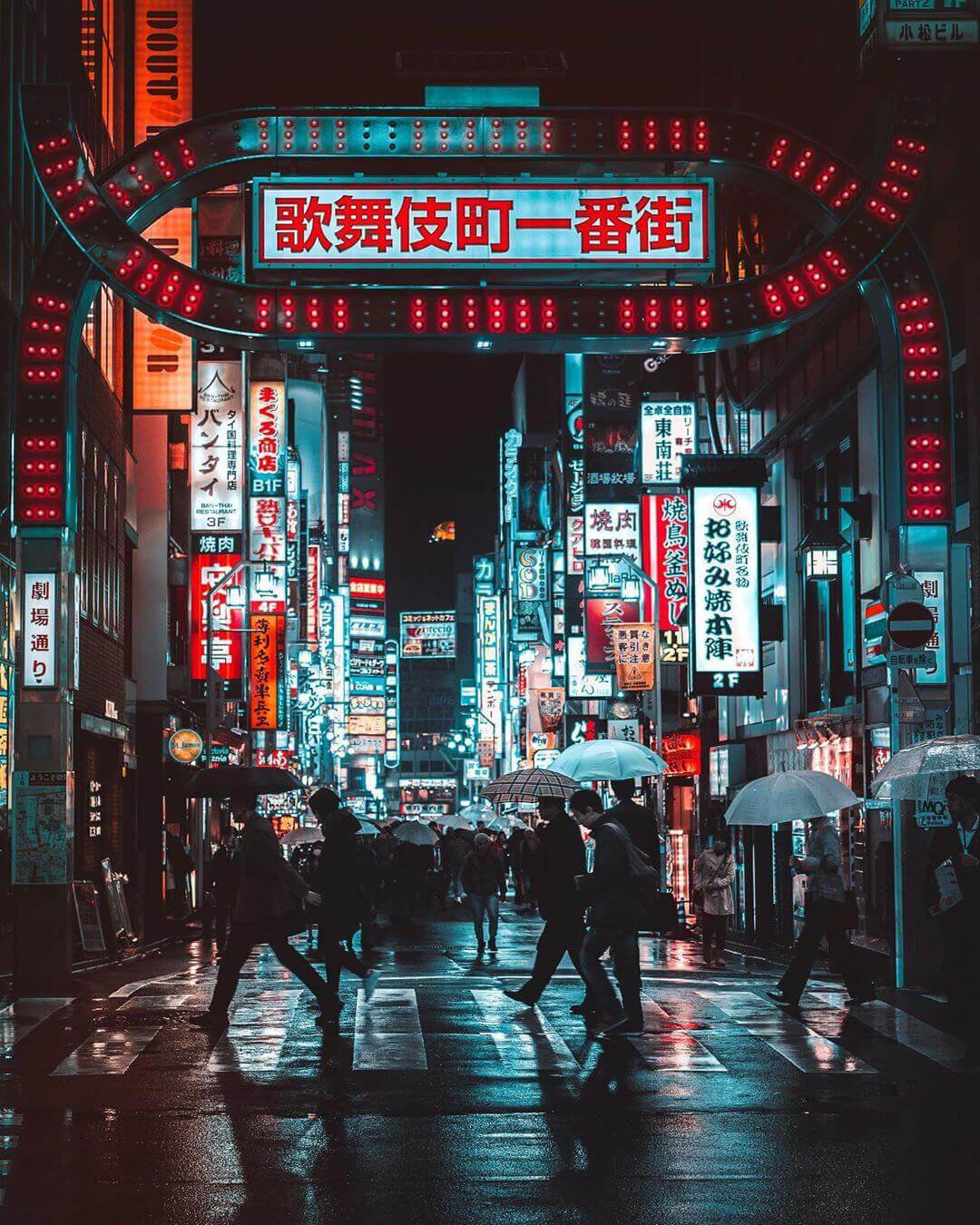 Image credit: @trevorwk_
Shinjuku Station is the world's busiest railway station and it handles more than 2 million passengers every single day. The area is also known for Japan's largest and wildest red-light district – Kabukicho.
Kabukicho is one of the stops on Tokyo Localized's Shinjuku night walking tour. The tour runs for approximately 2 hours and you can book a slot by checking out their tour schedule. You can roam around Kabukicho and Shinjuku on your own but the benefit of having a guide is that you won't fall prey to the street hawkers and restaurant promoters that try to bring you to their stores. An innocent visit to one of these stores often comes with a hefty price tag.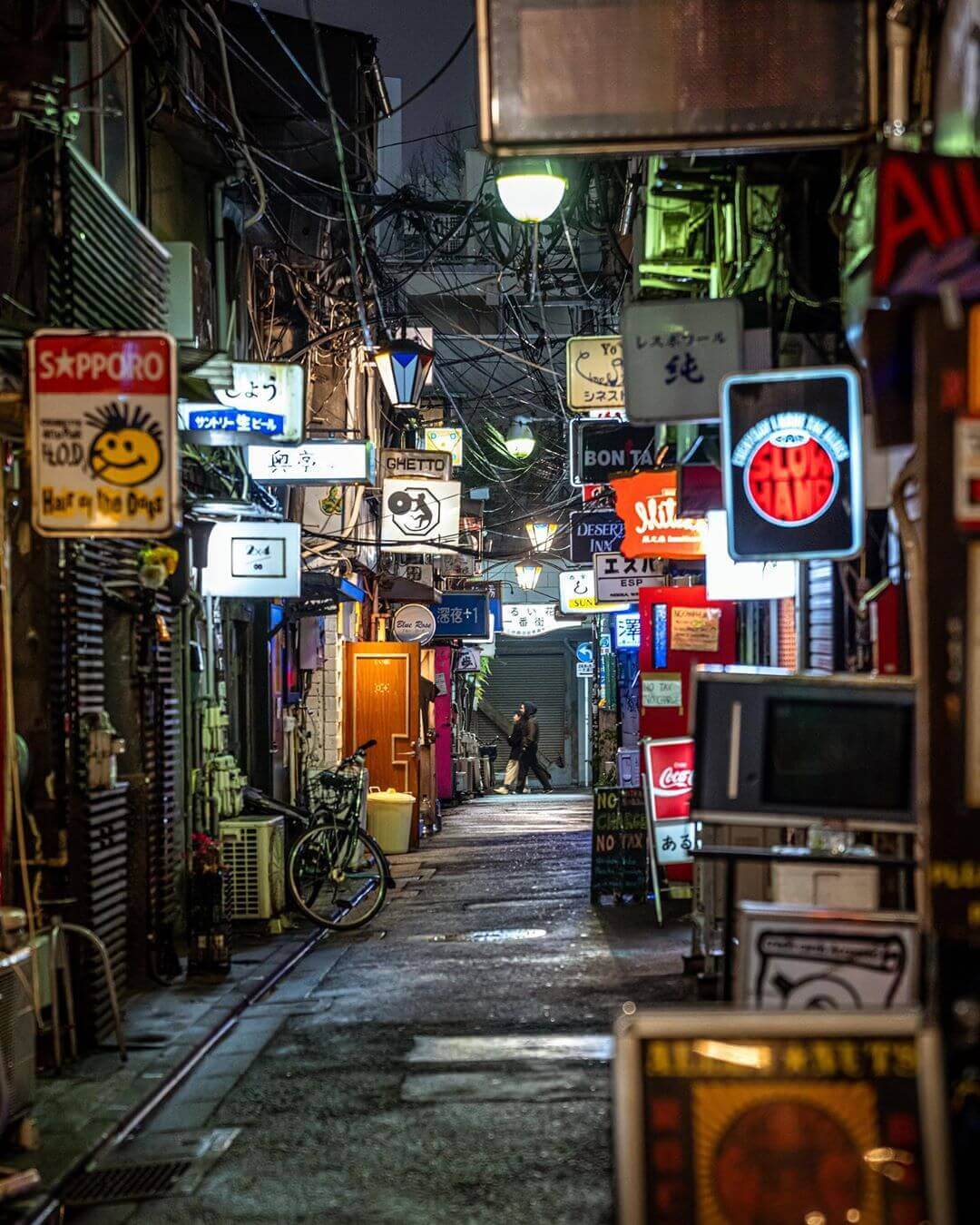 Image credit: @_travisloh
Even though you have to be on your guard while in Kabukicho, this place is brimming with nightlife and it is worth exploring. One of the stops on the walking tour is Golden Gai. Golden Gai features many small cosy bars, seating about 8 people each – maximum. The tour might not allocate time for you to chill at one of these bars but you can always come back on another evening.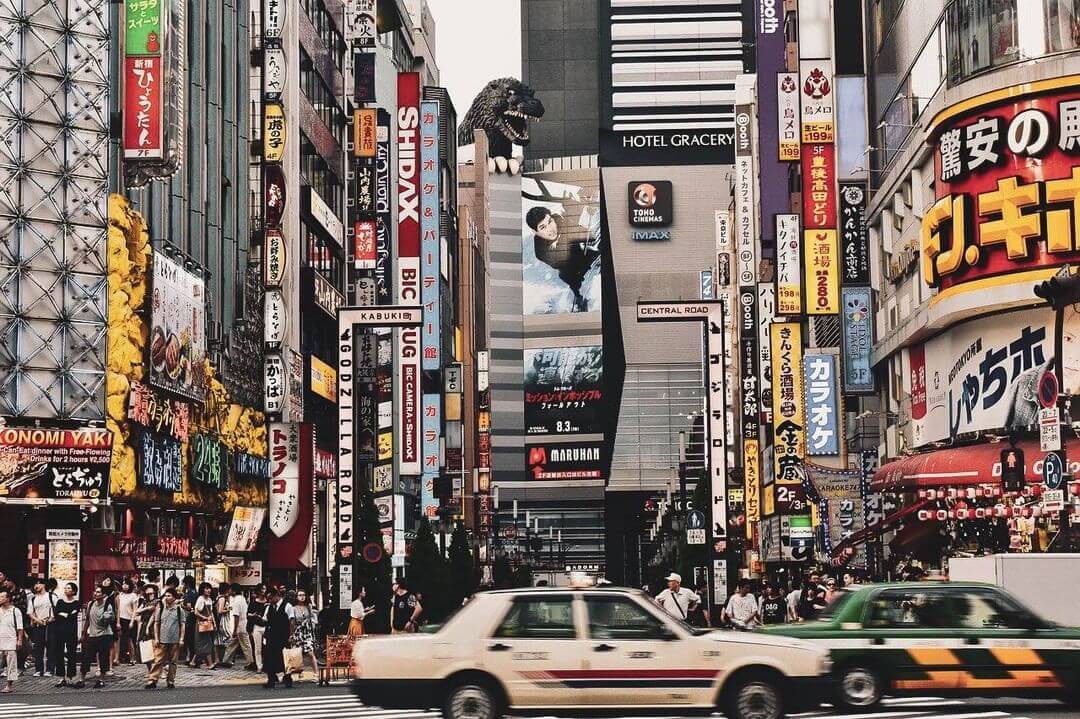 Image credit: @japan_wonder_travel
On this tour, you'll also get to visit Godzilla Street, where a giant Godzilla looms over the Toho Cinema building. It can be spotted easily from afar and lights up and roars several times a day. On the 8th floor of the Toho Cinema building, you'll find a rooftop terrace and a Godzilla cafe where you can see Godzilla up close during the day. 
---
Bonus: Virtual tour of Tokyo
---
As many of us can't travel to Tokyo and explore on foot right now, Tokyo Localized is offering a free virtual tour of Tokyo. The virtual tour covers the history and food of the area, and shares travel tips using a combination of presentation slides and videos.
You can also ask questions about Tokyo to help you plan for your next trip there. Currently, the tour runs almost every single day. Check out their tour schedule here.
---
Free Tokyo walking tours
---
Regardless of how many times you've visited Tokyo, these free walking tours are a great way to explore the city and its attractions on foot. Whether the tours are guided or not, going on a walking tour is a different experience. The tours with volunteer guides offer a local perspective on the attractions while the main draw of the self-guided tours is flexibility. Plus, all the tours on our list are free, although you can choose to give your tour guides a tip at the end of the tour.
Check out other Tokyo travel guides here:
Cover image adapted from: @paolochvz and @chris_sssu
Get more stories like this!
Drop us your email so you won't miss the latest news.