Netflix Bubble director Tetsuro Araki
---
Netflix's original anime film Bubble will officially hit the streaming site worldwide on 28th April. Thanks to Netflix, we were able to sit down with the director, Tetsuro Araki, to learn more about the creative process and his thoughts on producing the upcoming film.
---
1. What was the most challenging part of producing the film?
---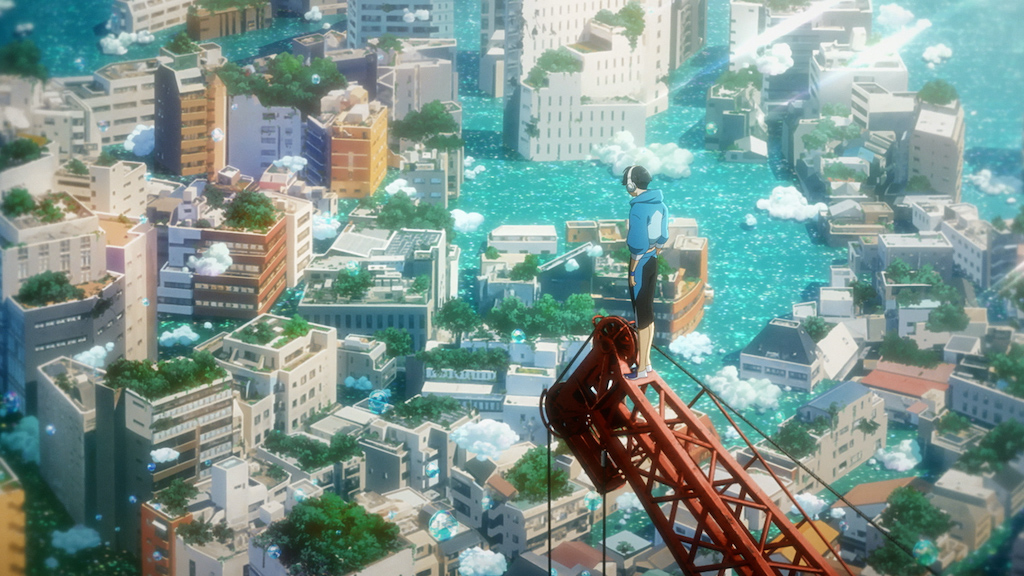 Image credit: Netflix
Tetsuro Araki (TA): "There is a focus on creating a balance between worldbuilding and action parkour scenes. Although Bubble is set in Tokyo, the setting is an alternate city that has been ravaged by a mysterious phenomenon.  
"When we were creating the backdrop, we aimed to make the familiar city look very alien. As for the action sequences, we were very careful not to make it too fantastical, and made sure that it was grounded in reality." 
---
2. Bubble has some interesting voice casting choices. What inspired these casting decisions?
---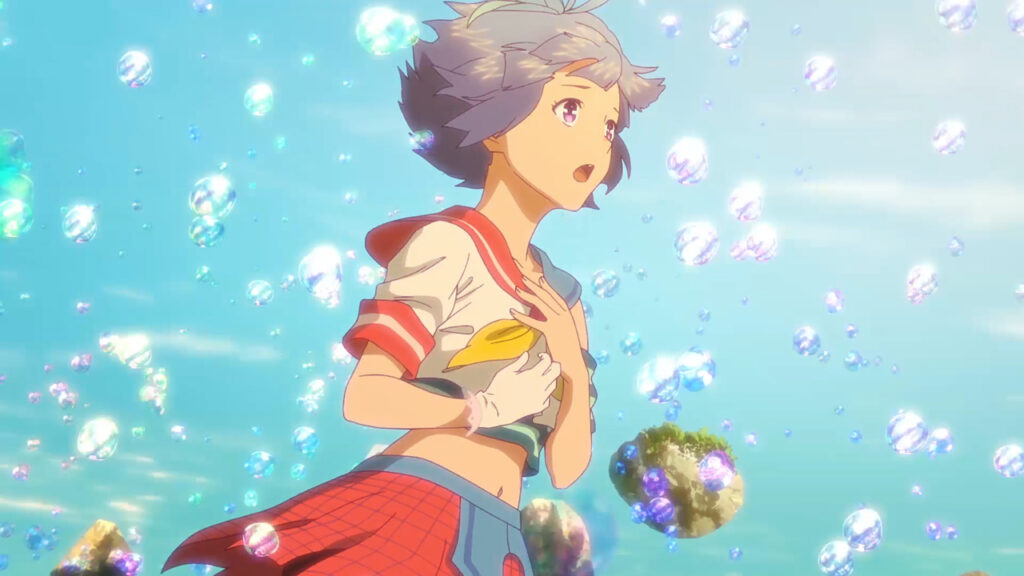 Image credit: Netflix
TA: "A lot of the casting decisions stemmed from the fact that the production team and I wanted the film to appeal to the younger audience. Hence, this is the first time I'm collaborating with many of the cast members as well, including singer-songwriter Riria. in her first foray into voice acting."  
---
3. What inspired your decision to work on an original anime film?
---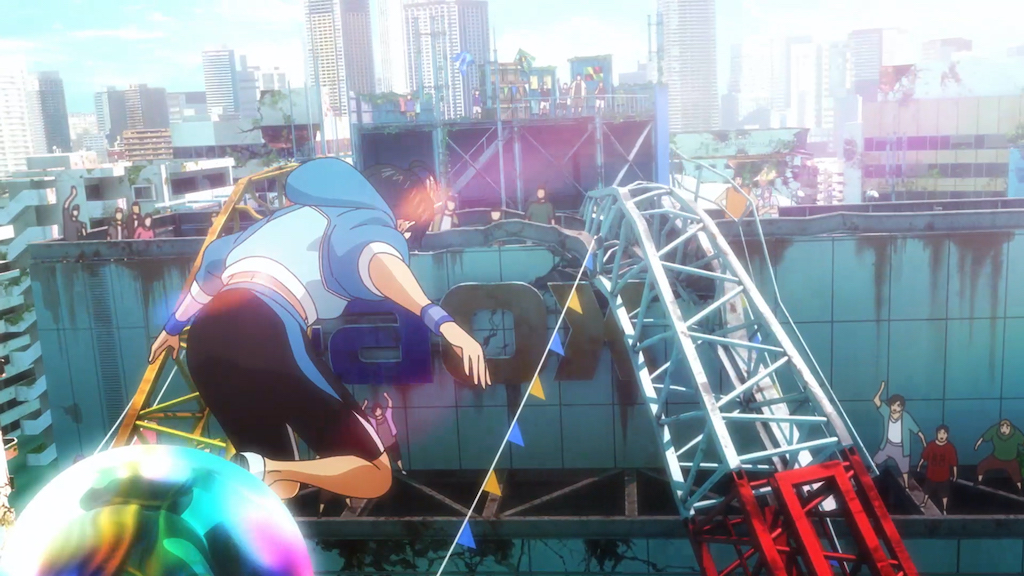 Image credit: Netflix
TA: "I've always gravitated towards original work, to put out something I can call my own that is not based on an existing creation. Obviously, in this industry, it's not possible to just produce original work. 
"What is wonderful about making something totally from scratch, like Bubble, is that it's a chance to test if what I like as an idea resonates with the audience. There is nothing like the happiness and excitement you feel when something you have in mind strikes a chord with the viewers." 
---
4. Was there anything that left a strong impression on you while you were making Bubble?
---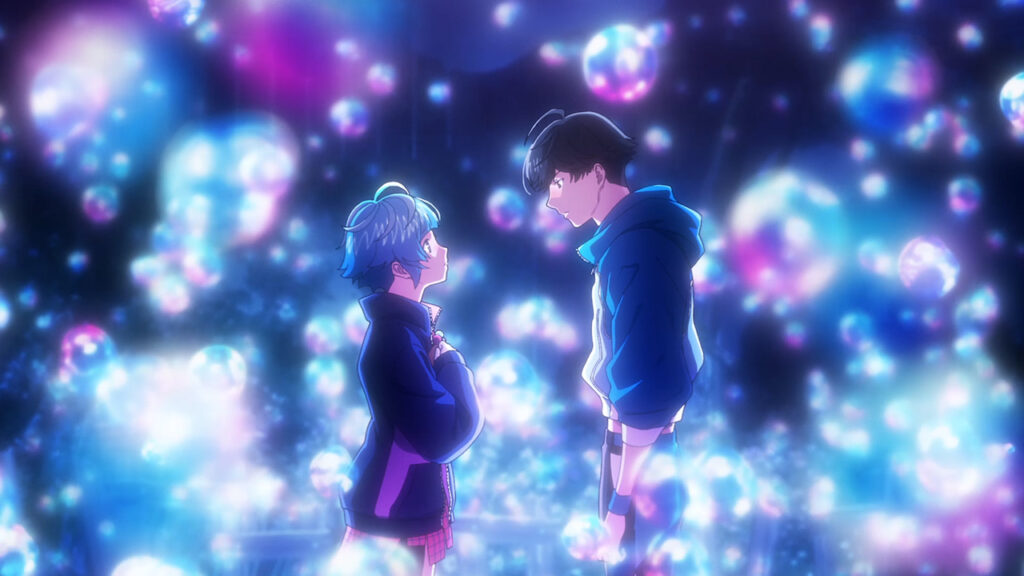 Image credit: Netflix
TA: "Our team's strongest suit is action scenes. However, with Bubble, we had to embark on the new challenge of creating a romantic story. Ultimately, we were able to utilise our existing strength to construct a love story through action sequences, and I think that's a unique experience."  
---
5. Did you use any reference from real life to animate the action scenes?
---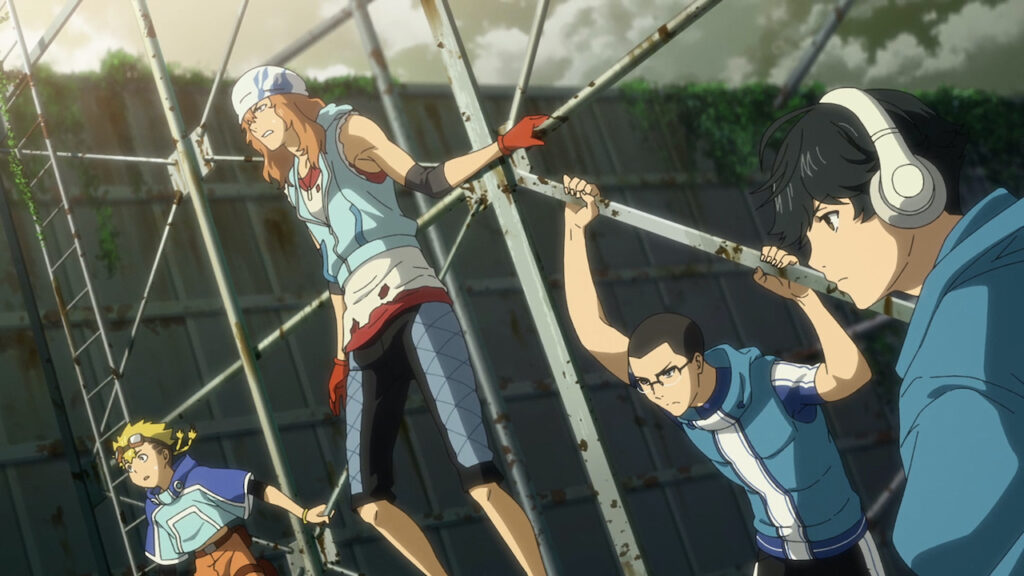 Image credit: Netflix
During a press roundtable, in response to a question from HardWareZone about animating movements of the characters, Tetsuro Araki shared that they refrained from relying on any motion capturing techniques. 
Instead, they mainly took reference from video clips of the movements of professional parkour athletes. In particular, they referred to ZEN, a Japanese parkour athlete. As for the character Shin, who has a prosthetic leg, inspiration was taken from athletes in para sports. 
---
6. What is the meaning behind the motif of bubbles?
---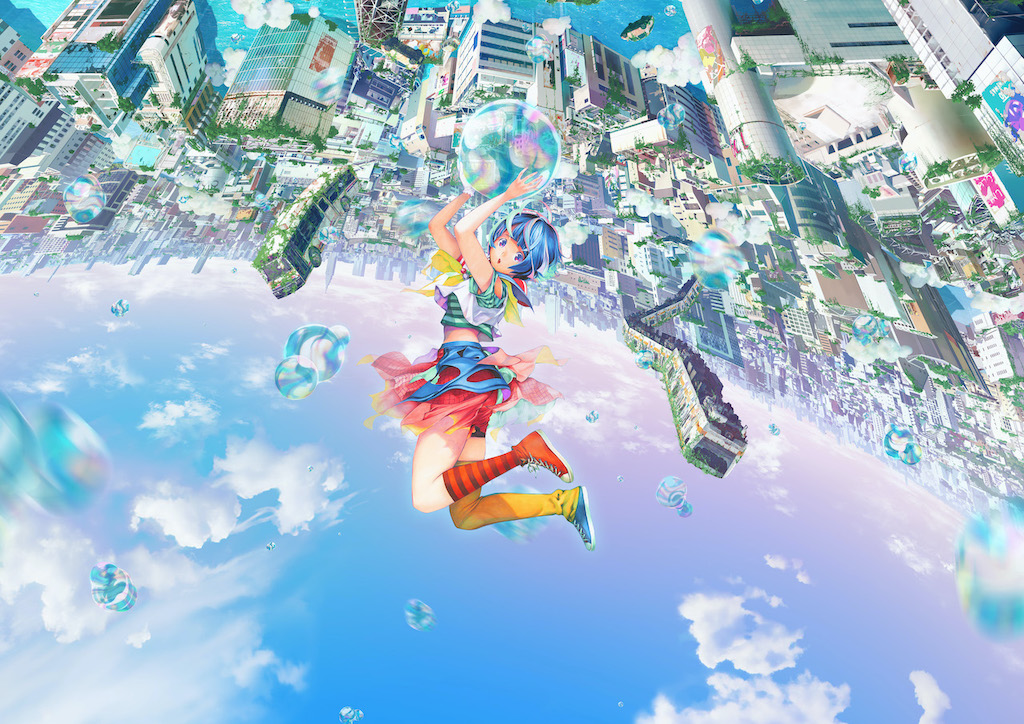 Image credit: Netflix
TA: "While bubbles appear extensively in the film, it's used primarily as a plot device, rather than bearing any symbolism. But I would say the ephemeral nature of bubbles – that it can pop and disappear at any given moment – is an indispensable element that we needed for the mood of a story like this.   
"At its core, Bubble is a loose modern rendition of The Little Mermaid. Since the film was inspired by the classic fairytale, naturally we wanted to use bubbles as a motif in the story." 
---
7. What is your approach to animation and work philosophy?
---
In an interview with Eiga.com, Tetsuro Araki shared that animation is a collaborative process. Unlike many animation studios in Japan, the director adopts a practice of showing "almost completed works" to his team to get their honest opinion. 
After gathering feedback, the team will make the necessary changes to produce a better end product. He also emphasised the importance of creating a healthy work environment where team members can voice out their thoughts without hesitation.  
---
8. Is there anything you would like to highlight for viewers to look out for when they are enjoying the film?
---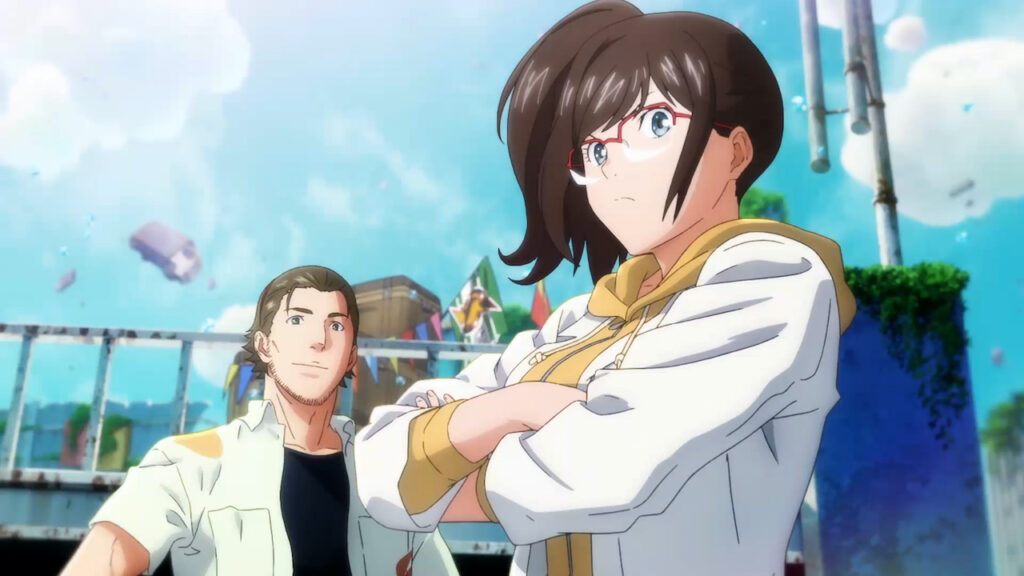 Image credit: Netflix
TA: "What I often look for in animation is to impart a sense of nostalgia or pathos. So if I can offer an answer to your question, I want to focus on the kind of feeling that the audience will be left with after they've seen our film.
"As Bubble is a feel-good movie, my hope is that it alleviates the sense of doom and gloom many feel from everyday reality." 
---
Interview with Netflix Bubble director Tetsuro Araki
---
Bubble will be released on Netflix on 28th April 2022. In the meantime, check out the trailer here:
Video credit: Netflix
Interview answers have been edited for length and clarity.
For more, check out: 
---
Cover image adapted from: Netflix and Netflix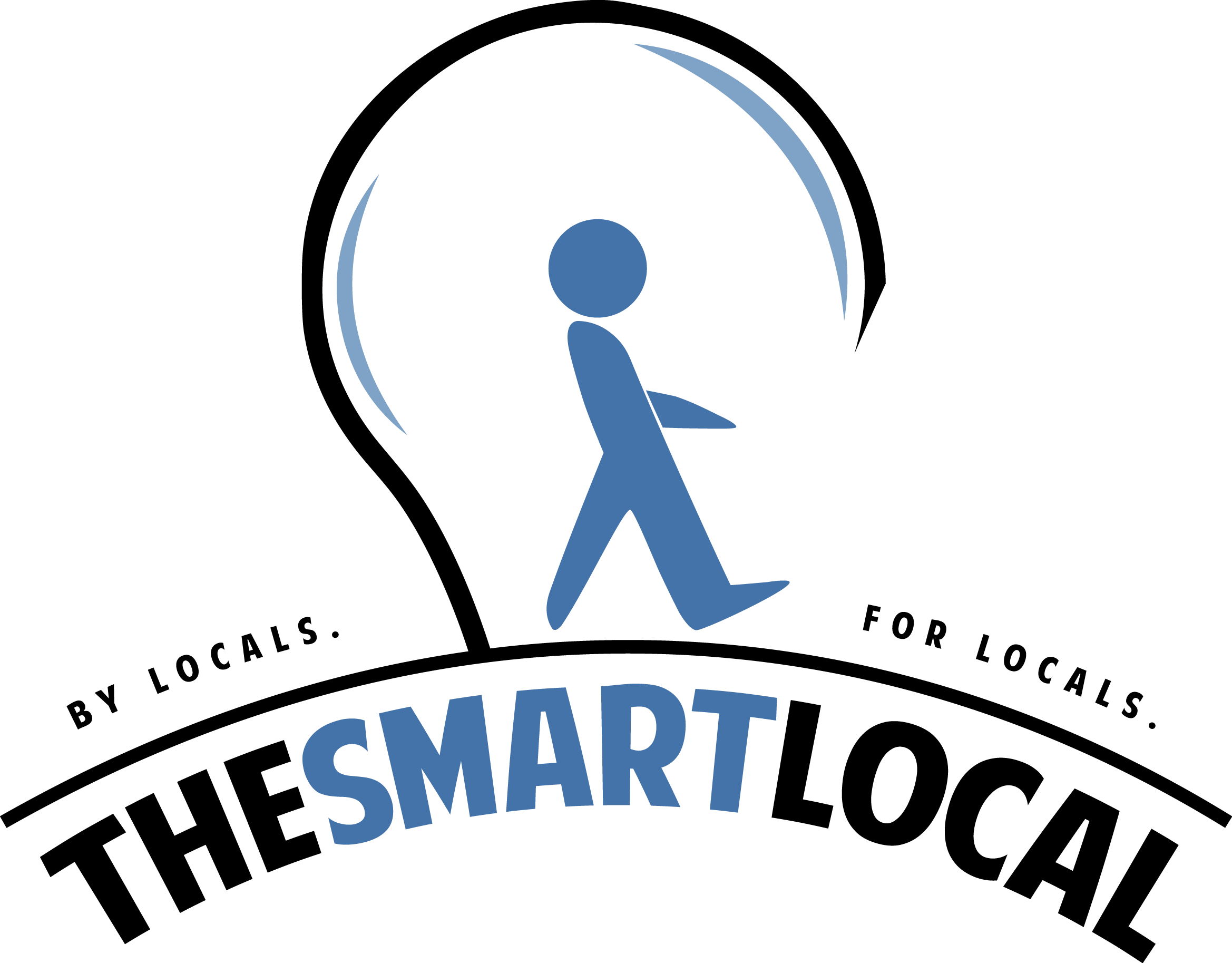 Drop us your email so you won't miss the latest news.