Best tourist spots in Tokyo
---
Tokyo is undeniably Japan's most famous city. But you can't say you know the city well unless you been to the lesser-known tourist spots and have collected numerous non-typical tourist experiences. From beautiful, pristine white beaches to hidden hanami (flower-viewing) spots, these list of attractions are sure to let you see Tokyo in a new light even if you've have been there many times before.
---
1. Odaiba Marine Park
---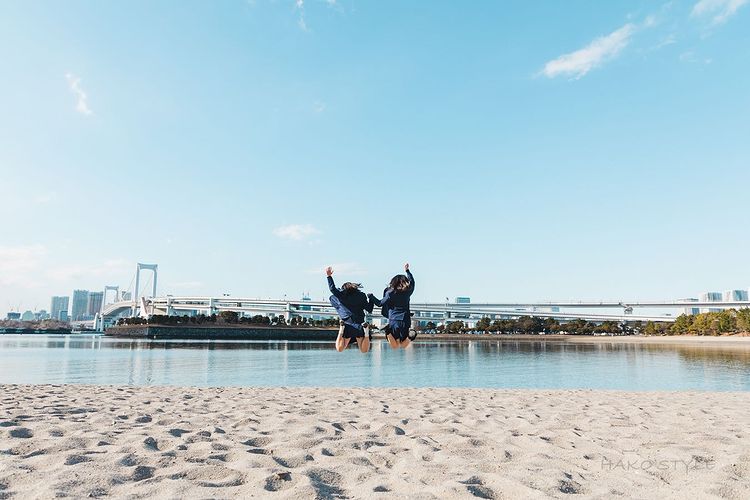 Image credit: @hako_style
Odaiba Marine Park is a public park in Tokyo that has a 800m artificial coastline for visitors to enjoy various marine sports such as windsurfing, stand-up paddle boarding, and canoeing.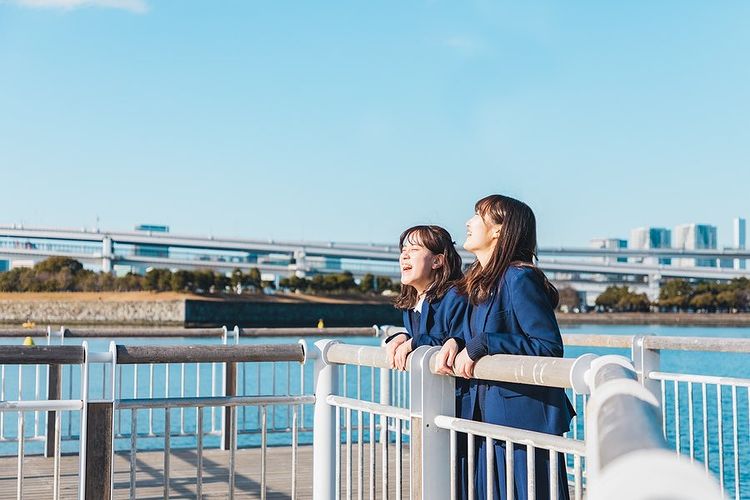 Image credit: @hako_style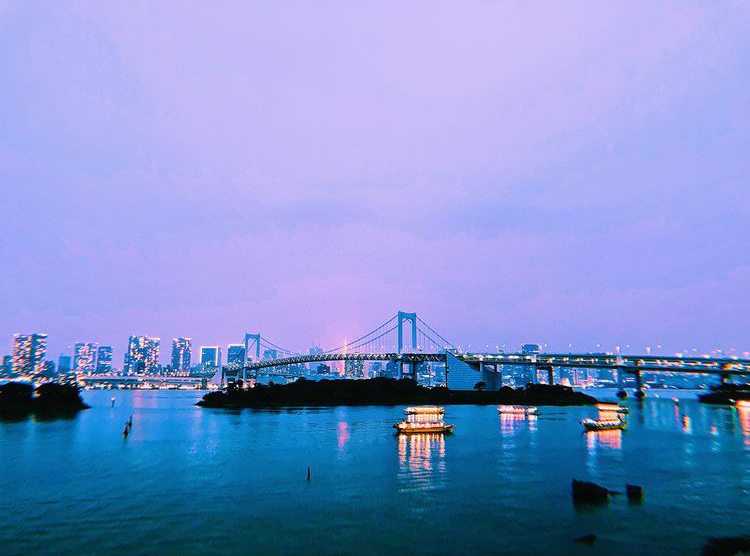 Image credit: @_rincame_
The park is beautiful at any time of the day – sun tan at the beach during the day, have a romantic stroll with your significant other in the evening, and take in breathtaking views of the illuminated cityscape at night.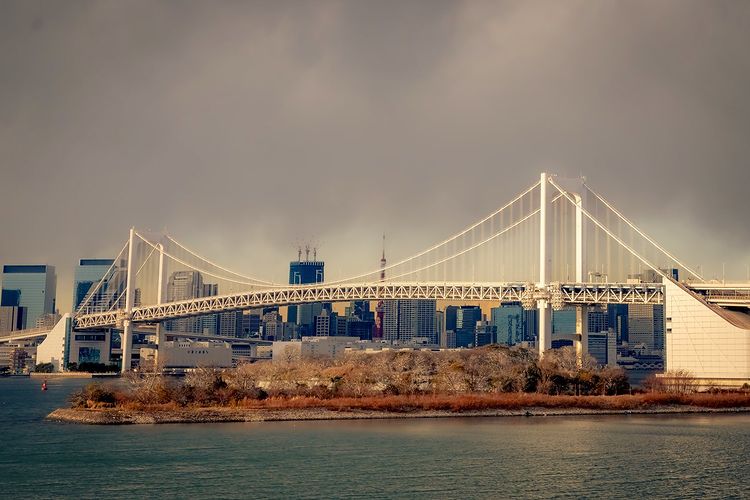 Image credit: @rick.aoki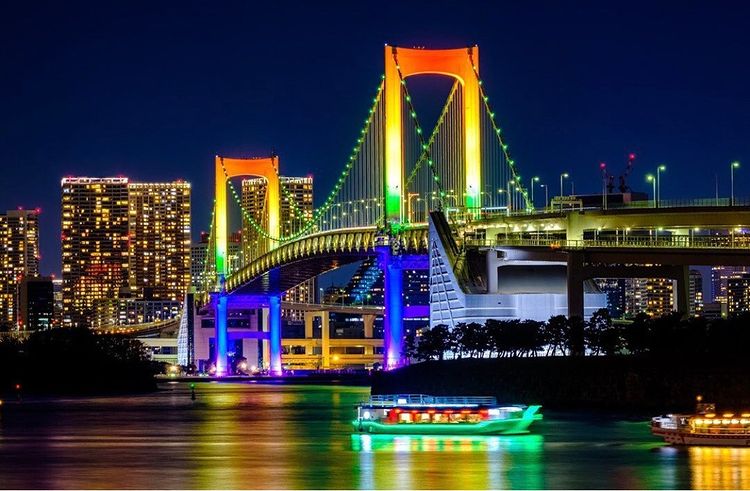 Image credit: @japanballtravel
The Rainbow Bridge at Odaiba is especially beautiful at night as it is illuminated alongside Tokyo's brilliant cityscape and the famous Tokyo Tower.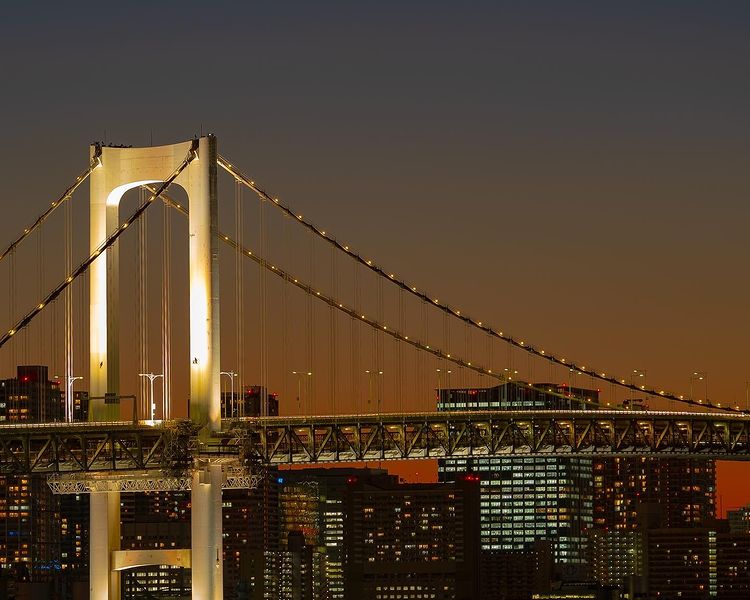 Image credit: @hamuken_works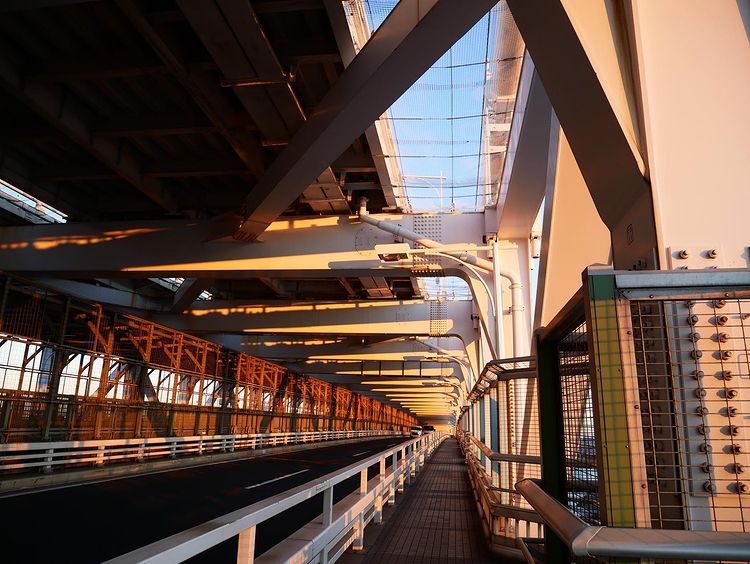 Image credit: @atnek_i
Address: 1 Chome-4 Daiba, Minato City, 135-0091 Tokyo
Opening hours: 24 hours, Daily
Contact: 3-5500-2455 | Odaiba Marine Park website
---
2. Fukagawa Fudoson Temple
---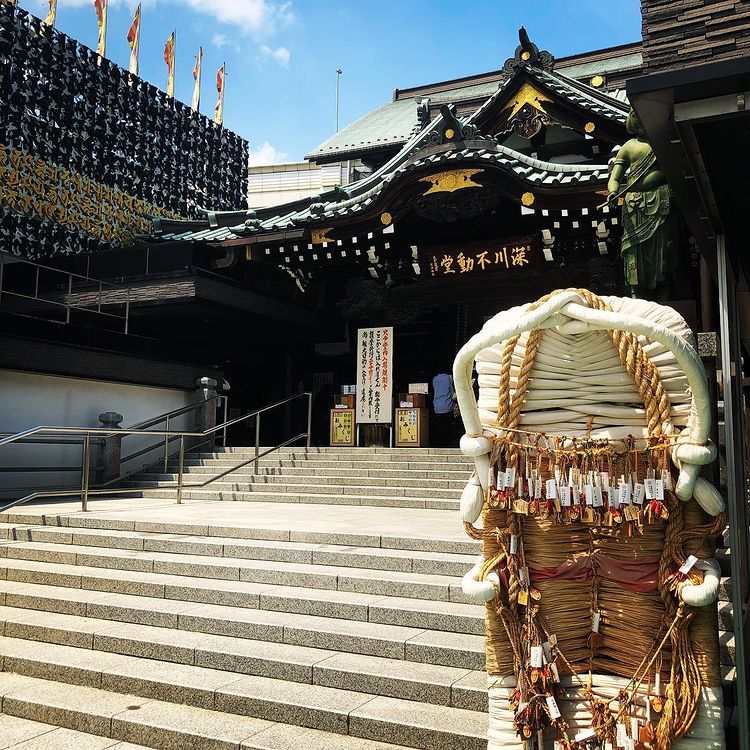 Image credit: @ellemaiz
Fukagawa Fudoson Temple is a Shingon Buddhist temple that has a long history of worship and rituals, as it was built as a sacred place for the eastern provinces.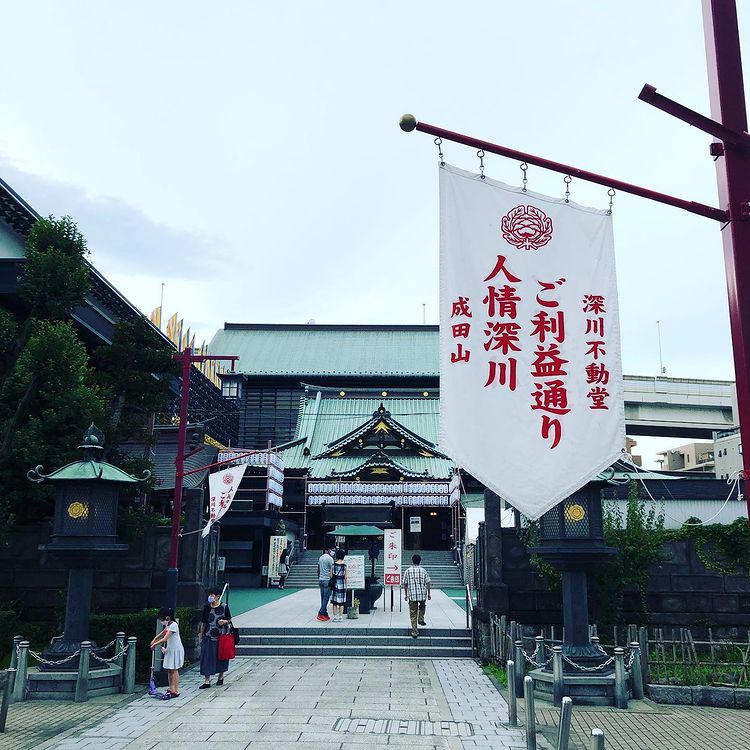 Image credit: @hwakayu
The temple is split into 2 main halls, one of which was recently built to commemorate the 310th anniversary of its founding.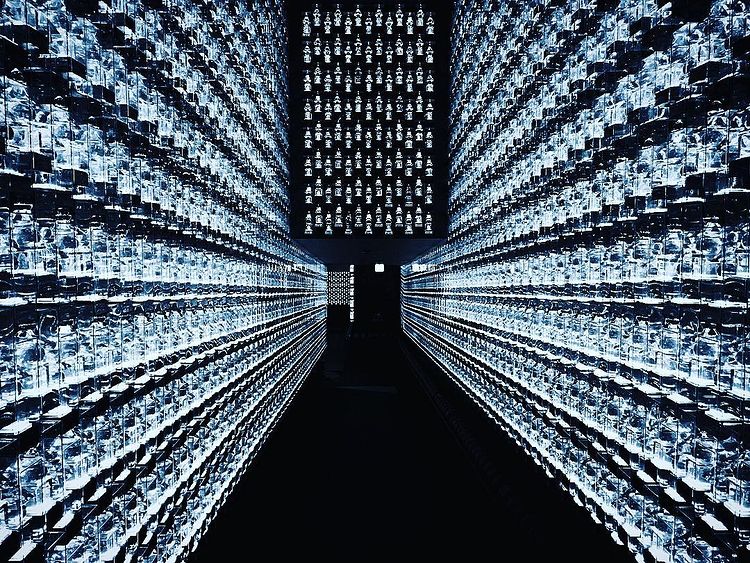 Image credit: @daiki_fujiwara__
Just behind the old main hall, there is an inner hall that houses various Buddha statues. The enshrined Buddha statues line the walls, giving it a surreal, otherworldly atmosphere.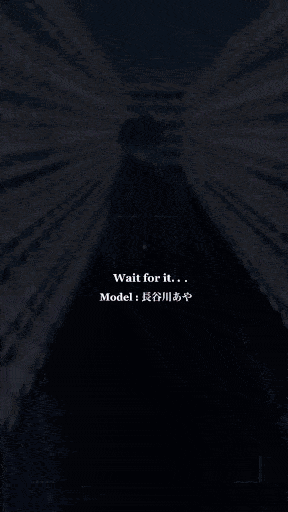 Video adapted from: @k0s.1122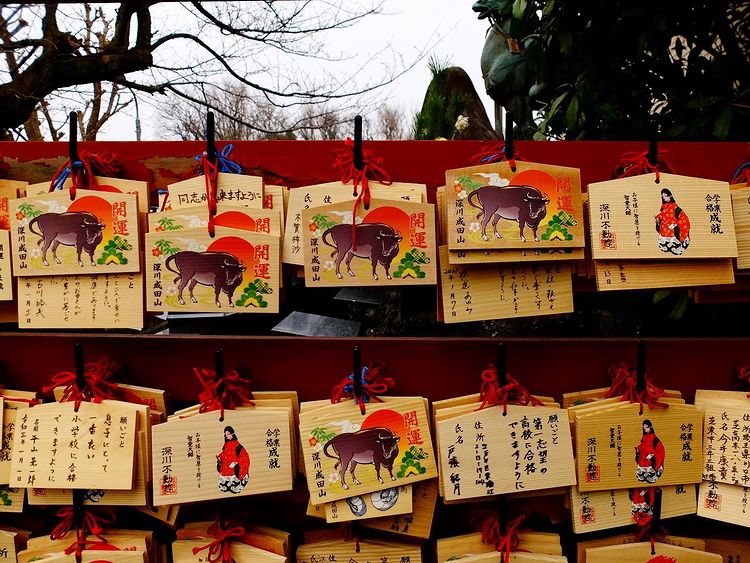 Image credit: @kuma_de_damekichi
You can also pray for traffic and car safety at the prayer hall. Draw your omikuji (fortune slip), and write down your wishes on the ema (wooden wishing plaques) at the temple.
Address: 1 Chome-17-13 Tomioka, 江東区 Koto City, 135-0047 Tokyo
Opening hours: 8am-6pm, Daily
Contact: 03-3641-8288 | Fukagawa Fudoson Temple website
---
3. Habushiura Coast
---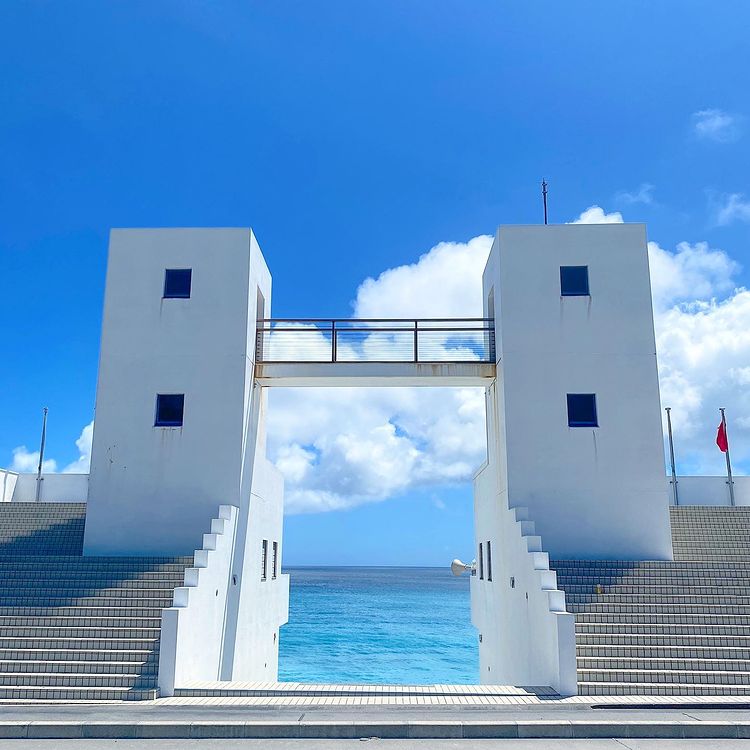 Image credit: @k__a__n__a
Habushiura Coast is a gorgeous white-sand beach with luminous blue waters that give the beach an adorable pastel blue aesthetic.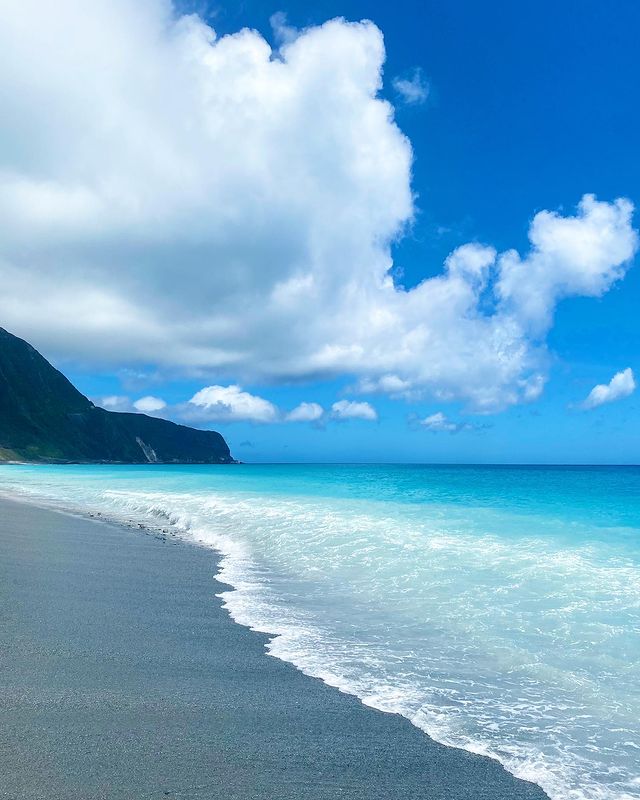 Image credit: @k__a__n__a
Due to its clear waters and quality waves, the shore is a famous location for surfing and fishing among locals.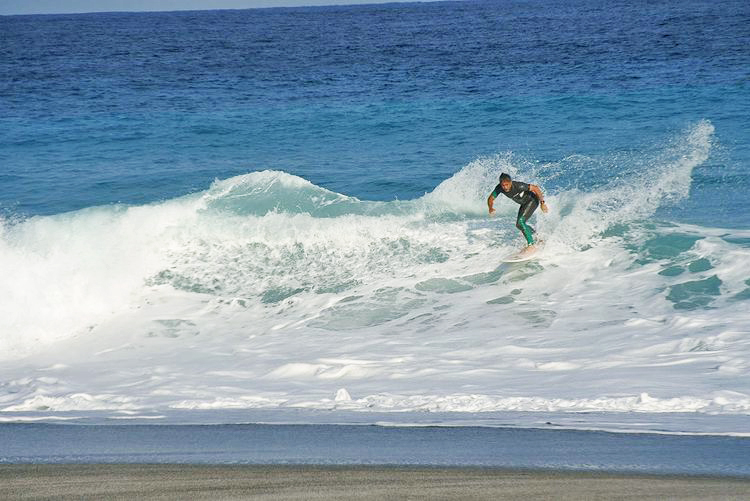 Image adapted from: @lucky310niijima
Even if you don't surf, you can still swim in the beautiful ocean and watch professional surfers have a go at it.
Address: Honson, Niijima, 100-0402 Tokyo
Telephone: 04992-5-0284 | Habushiura Coast Niijima website
---
4. Koishikawa Botanical Garden
---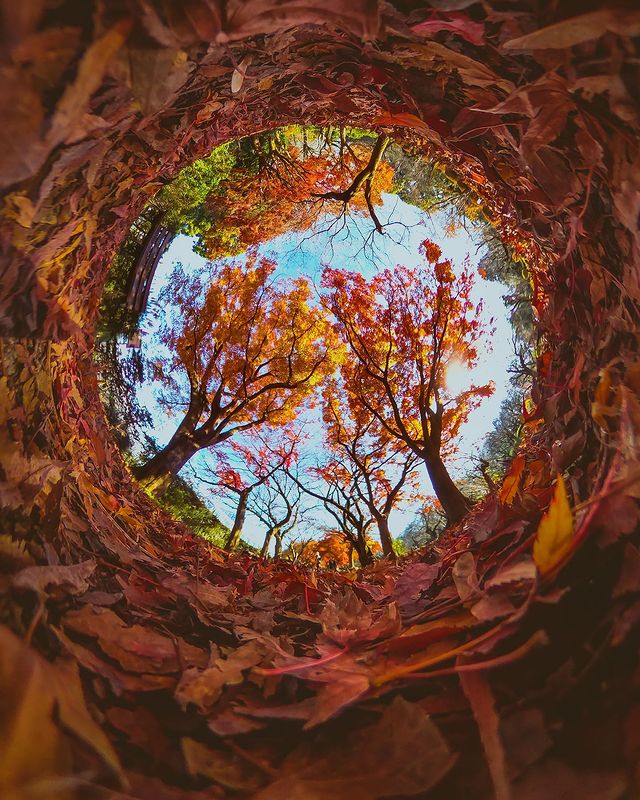 Image credit: @osonoe
Koishikawa Botanical Garden is actually operated by the University of Tokyo, or more colloquially referred to as Tōdai.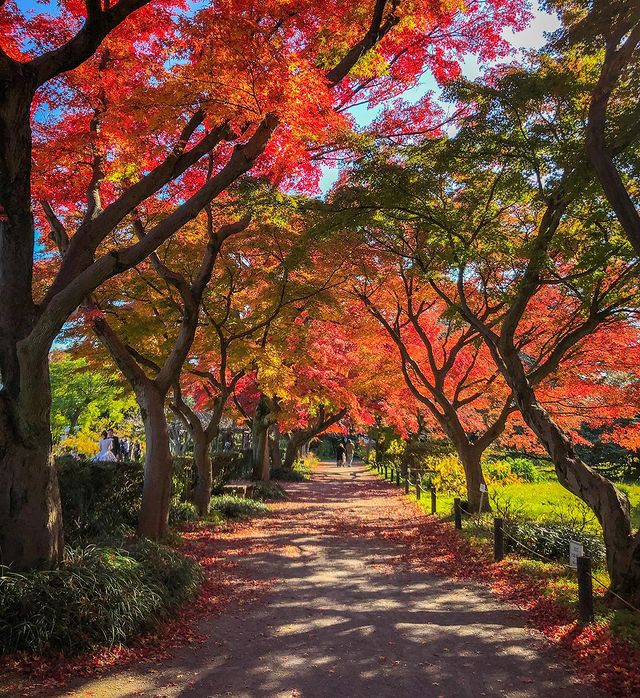 Image credit: @ptptr_a
In 1638, the Tokugawa shogunate opened 2 gardens for the purpose of growing medicinal plants. The 2 gardens were then relocated to Koishikawa, and eventually became a part of Tōdai.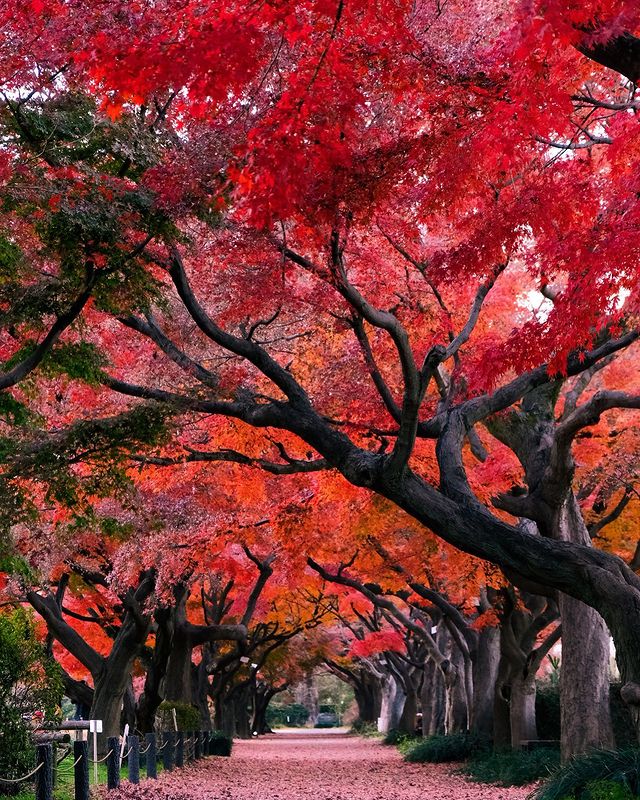 Image credit: @nob.jp11
The gardens are most stunning in autumn, as the scenery around you will be transformed into a fantastical wonderland as fall colours adorn the place.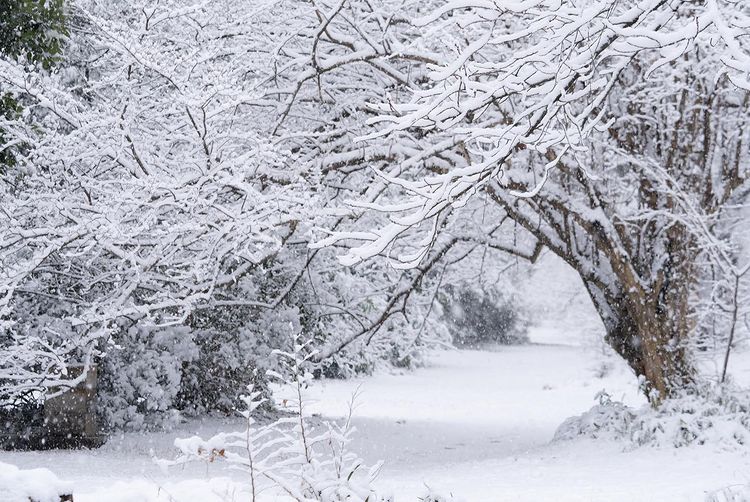 Image credit: @chihotography
If you are interested in the immaculate white aesthetic of a winter wonderland, you can also opt to visit the gardens during the winter months.
Admission: ¥500 (~USD3.82) for adults; ¥150 (~USD1.15) for children over 6 years old
Address: 3 Chome-7-1 Hakusan, Bunkyo City, 112-0001 Tokyo
Opening hours: Tue-Sun 9am-4.30pm (Closed on Mondays)
Telephone: 3-3814-0138 | Koishikawa Botanical Garden website
---
5. Tokyo International Forum
---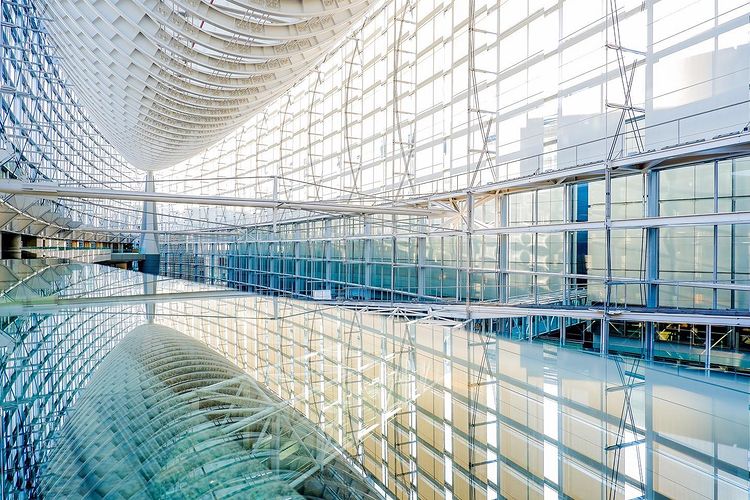 Image credit: @amefura_shio
The Tokyo International Forum is a multi-purpose exhibition centre that has an aesthetically pleasing architectural style.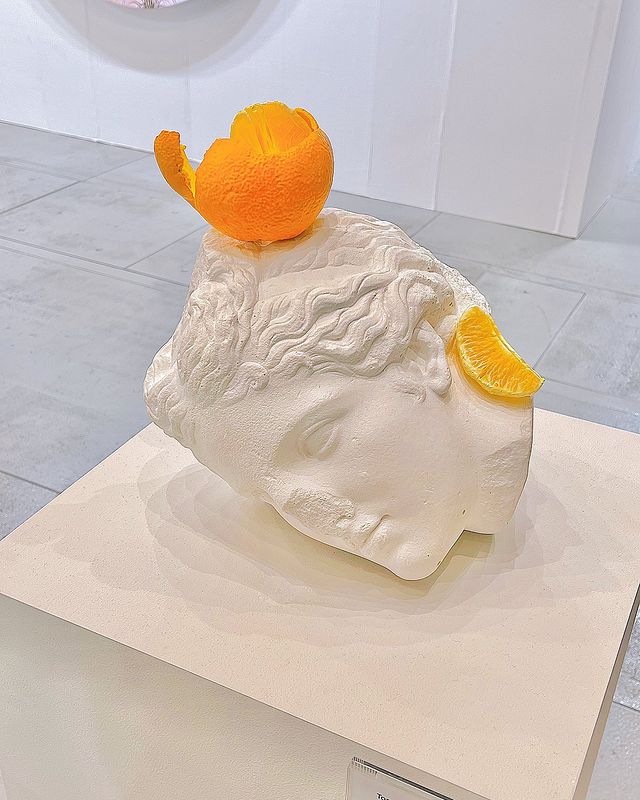 Art Fair Tokyo 2021 exhibition piece.
Image credit: @layaless
Visitors often go to the forum for various events such as the annual Art Fair Tokyo exhibition, musicals, and concerts.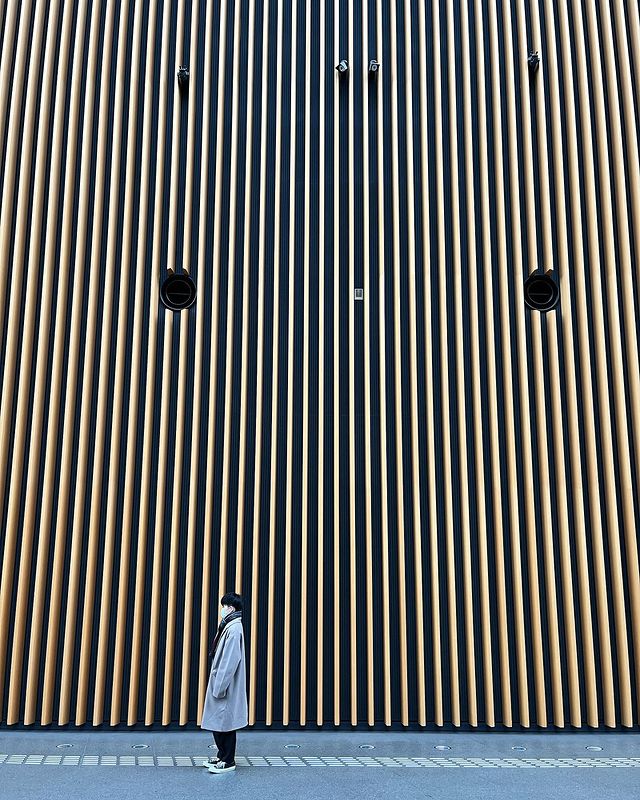 Image credit: @s.skmt.hin2
Besides the many events held at the forum, visitors can also tour the building itself, as it has various artworks littered throughout the place. If you are feeling peckish, fret not as there are also a plethora of restaurants and cafes for you to choose from.
Address: 3 Chome-5-1 Marunouchi, Chiyoda City, 100-0005 Tokyo
Opening hours: Tue-Sun 7am-11.30pm (Closed on Mondays)
Contact: 3-5221-9000 | Tokyo International Forum website
---
6. Nakamise Shopping Street
---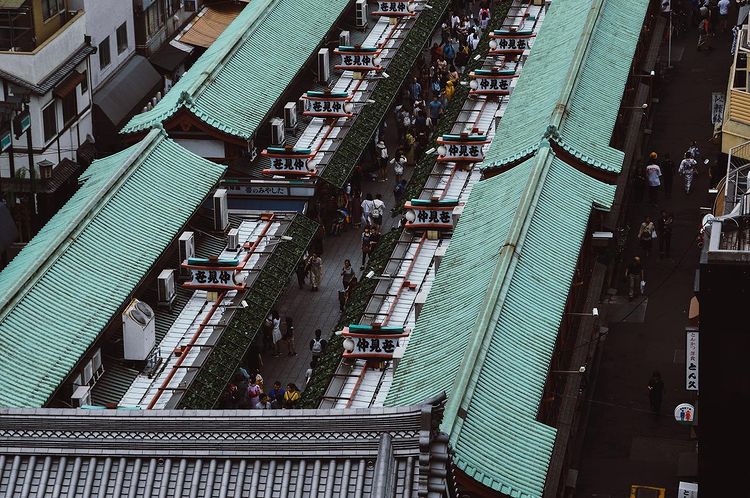 Image credit: @moni_cmb
Nakamise Shopping Street is a shopping street that stretches from Kaminarimon Gate to the beloved Sensoji Temple.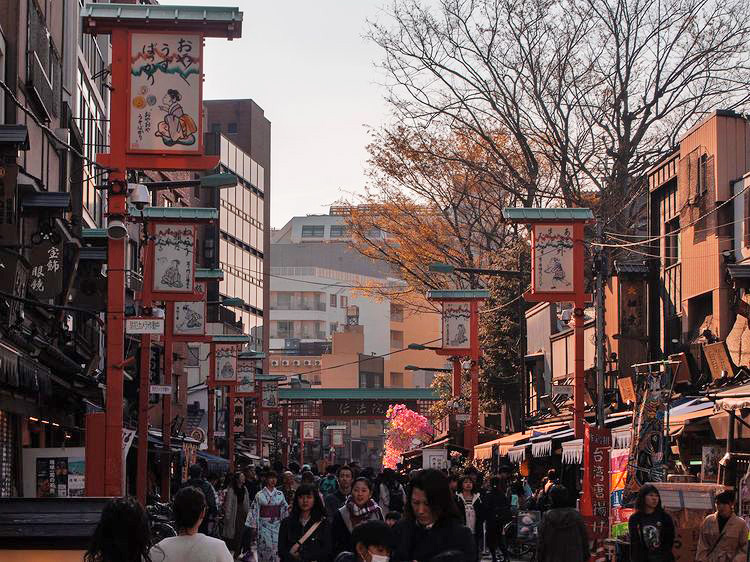 Image adapted from: @charfar_
There are over 90 stalls along the street selling many different things such as traditional Japanese masks, chopsticks, and kimonos. There are also many food stalls, so be sure to visit with an empty stomach.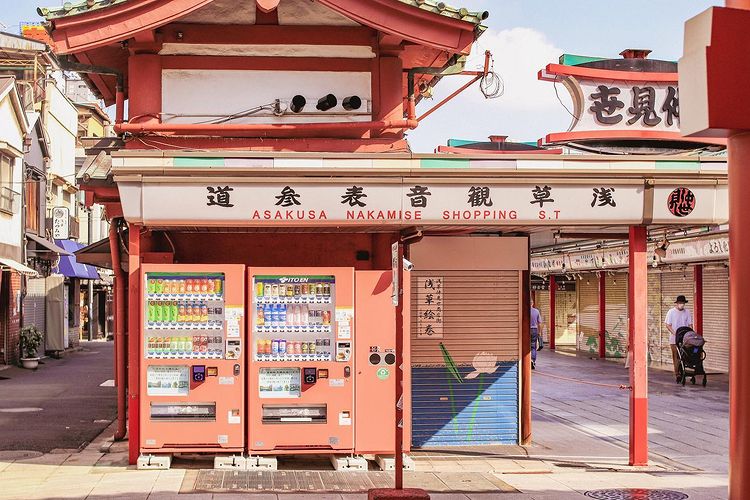 Image credit: @fitriananr
The atmosphere of the shopping street is largely reminiscent of the Edo period, so you'll be fully immersed in the whole traditional shopping experience. It's also a great place to shop for unique souvenirs that you won't be able to find in typical shopping malls in Japan.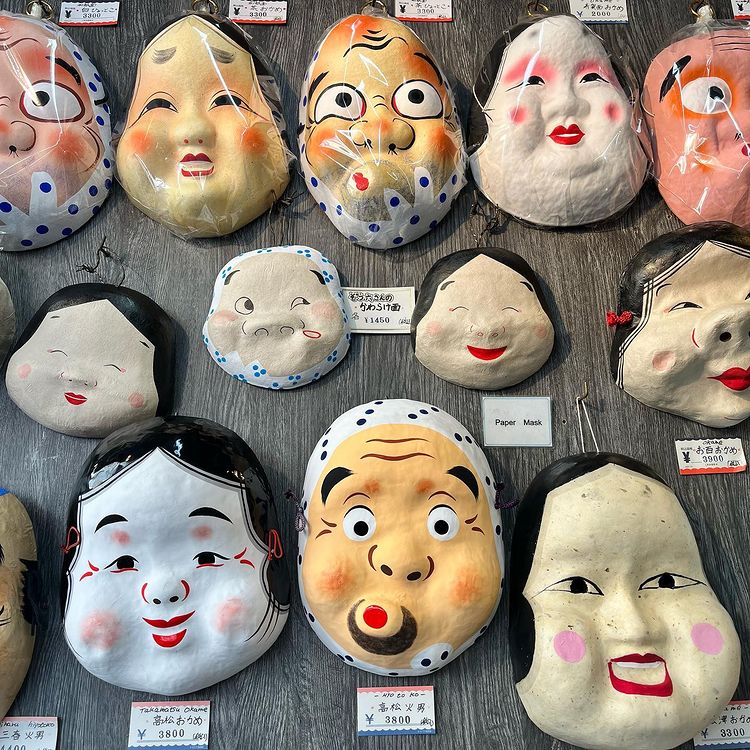 Image credit: @tokyo_2021_1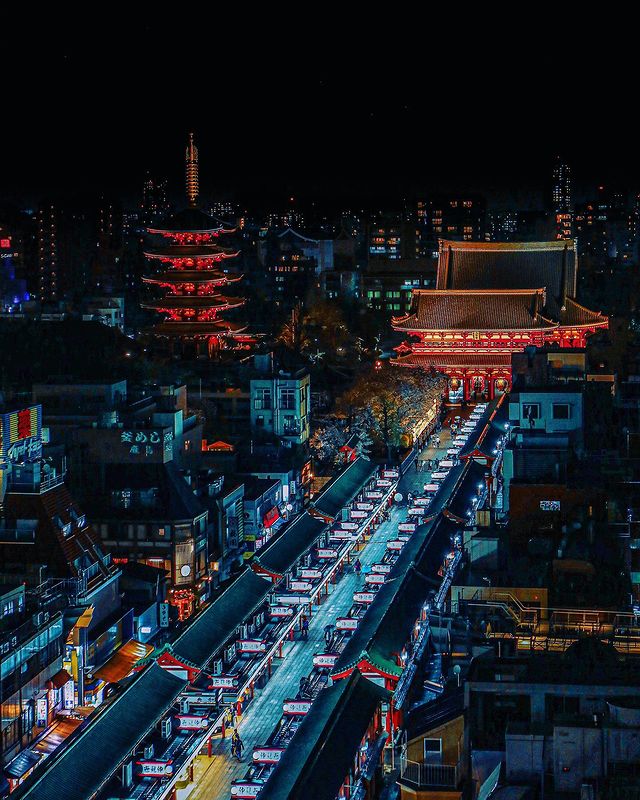 Image credit: @hnk_jpnpic
If you are feeling extra adventurous, be sure to visit Nakamise Shopping Street in the wee hours of the night. The bustling tourist spot drastically transforms into a surreal desolate street that is not unlike the empty Shibuya crossing that was shown in Alice in Borderland. 
Address: 1 Chome-36-3 Asakusa, Taito City, 111-0032 Tokyo
Telephone: 3-3844-3350 | Nakamise Shopping Street website
---
7. Yaesu Sakura Dori Street 
---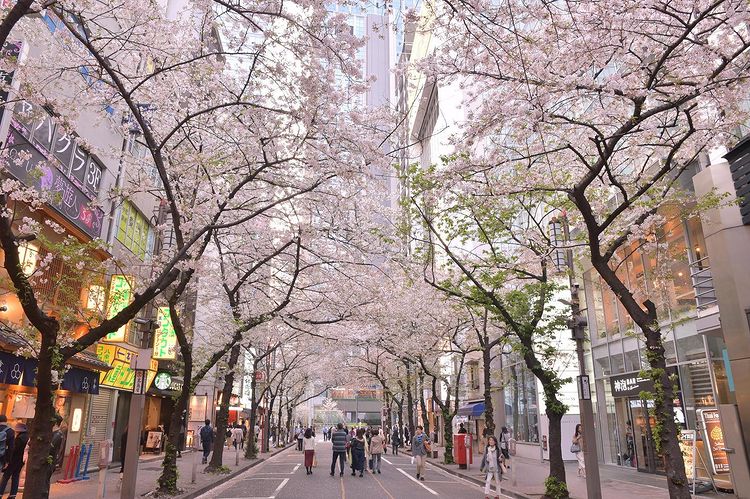 Image credit: @veenendaal036
When you think of hanami – flower viewing – in spring, most of us would think of going to popular parks such as Shinjuku Gyoen National Garden or Ueno Park, but there is a street in Tokyo that offers a different experience of hanami.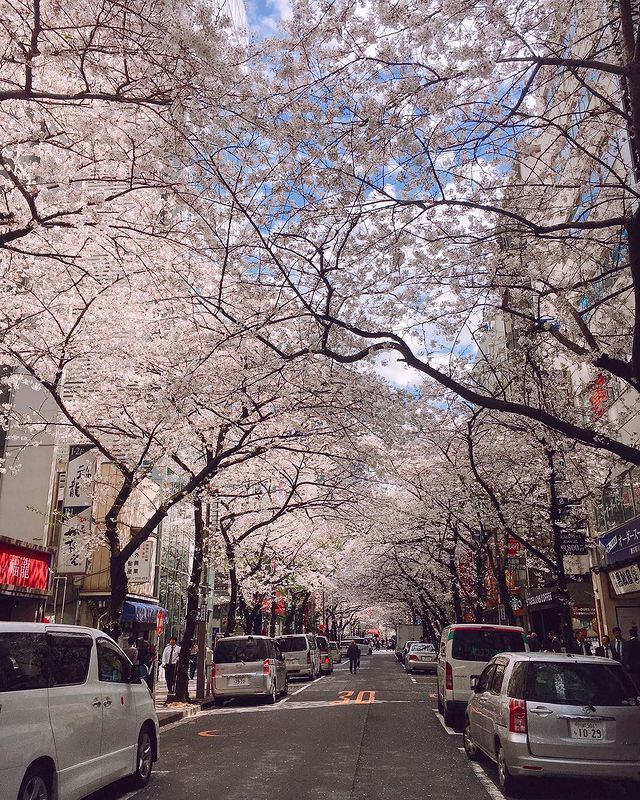 Image credit: @bonbon_v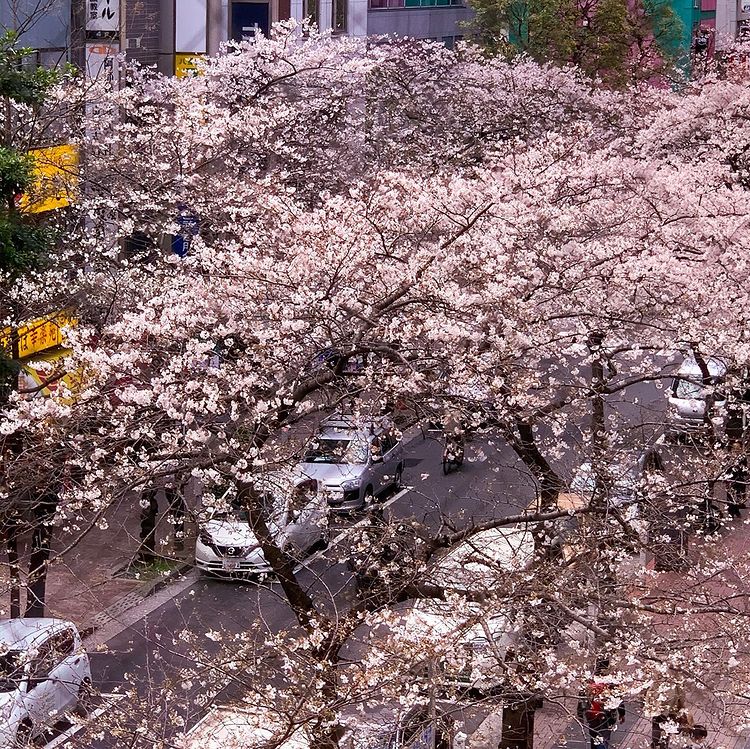 Image credit: @akitoshi_saito
Yaesu Sakura Dori Street is lined with over 150 sakura trees that form a gorgeous sakura tunnel.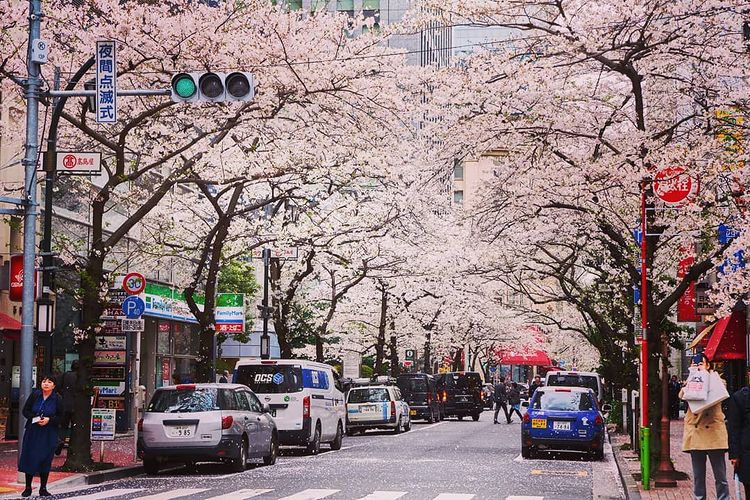 Image credit: @ymlinst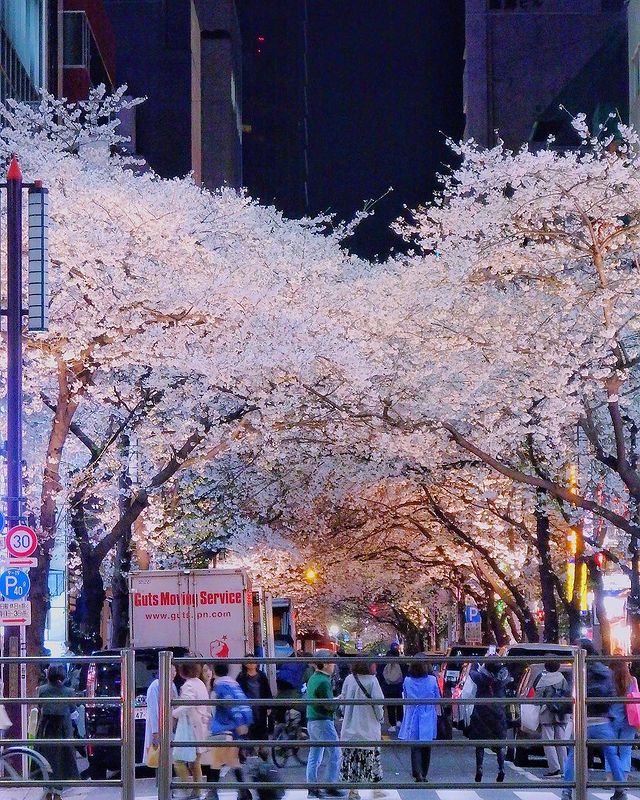 Image credit: @kenji4.n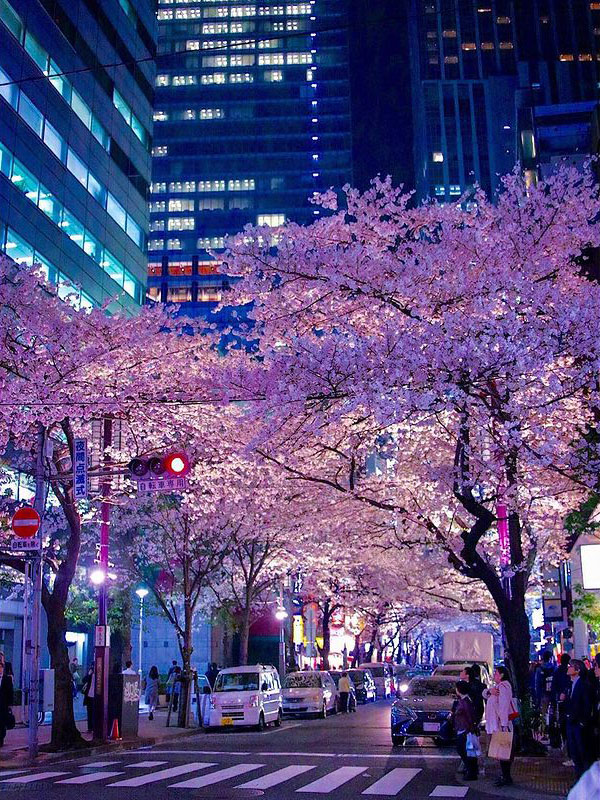 Image credit: @yu_min6245
As you shop along the street, you'll be able to take in the amazing view of the cherry blossom trees in full bloom. If you are visiting the street at night, you'll see the trees illuminated and be able to enjoy them in a different light, literally.
Address: 1 Chome Yaesu, Chuo City, 103-0028 Tokyo
---
8. Kasai Rinkai Park
---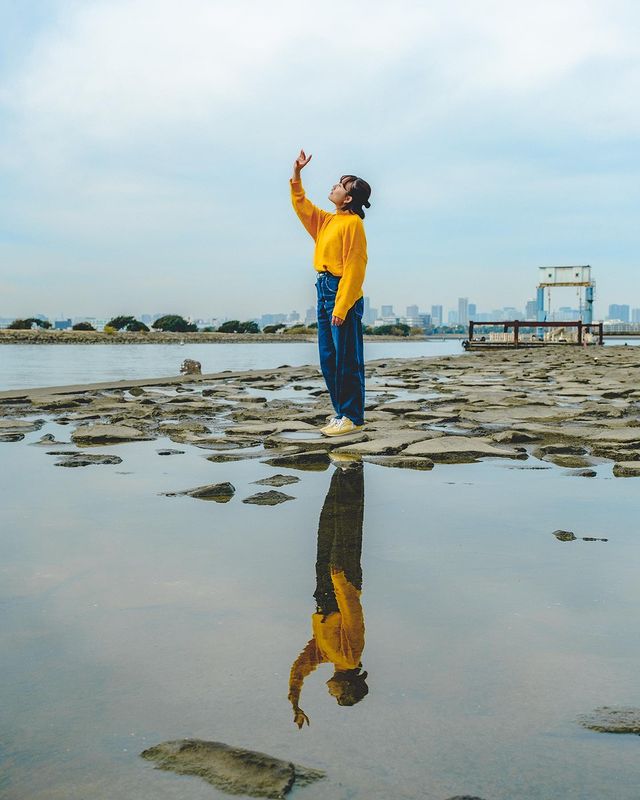 Image credit: @haru.ca.mera
Kasai Rinkai Park is the largest park in central Tokyo that features various walking routes that bypass gardens and coasts. The park also has a ferris wheel, a bird sanctuary, and an aquarium.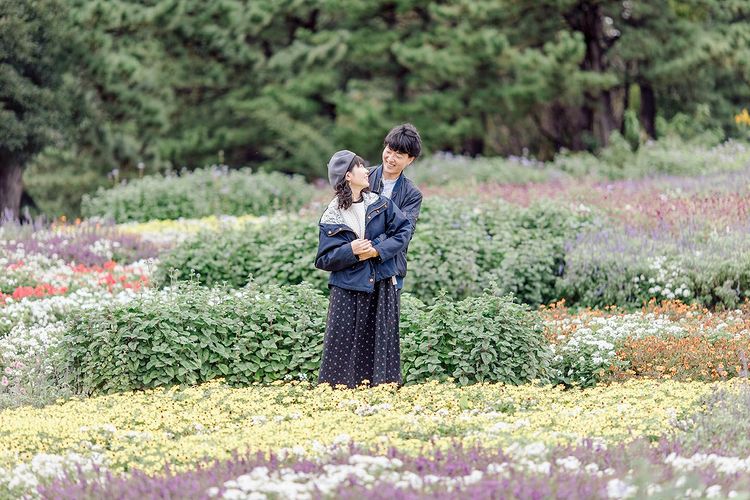 Image credit: @aoiro_photo
Whether you intend to frolic among the beautiful flowers in the garden or take a leisurely walk along the beach that has an amazing sunset view of the horizon, Kasai Rinkai Park will definitely give you a refreshing break from the busy urban jungle that is Tokyo.
Address: 6 Chome-2 Rinkaicho, Edogawa City, 134-0086 Tokyo
Opening hours: Mon-Fri 11am-6pm | Sat-Sun & PH 11am-7pm (Irregular hours, check official website for more information)
Telephone: 03-3686-6911 | Kasai Rinkai Park website
---
9. Musashino Place
---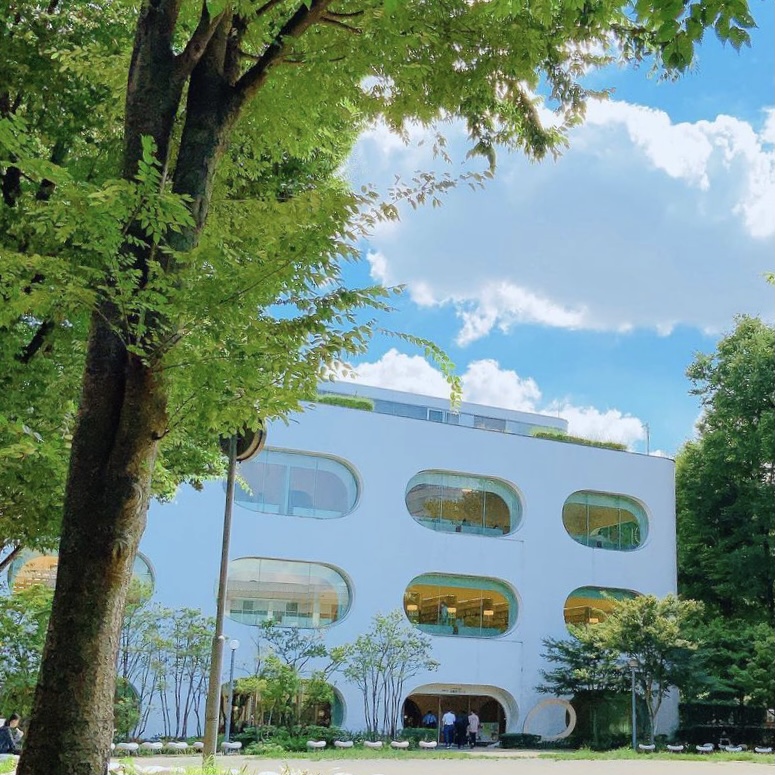 Image adapted from: @tokotoko_chiruru_tokyo
Musashino Place is a chic and cosy library that is famed for its "open concept". Unlike typical libraries, this one has many floor-to-ceiling windows and glass doors.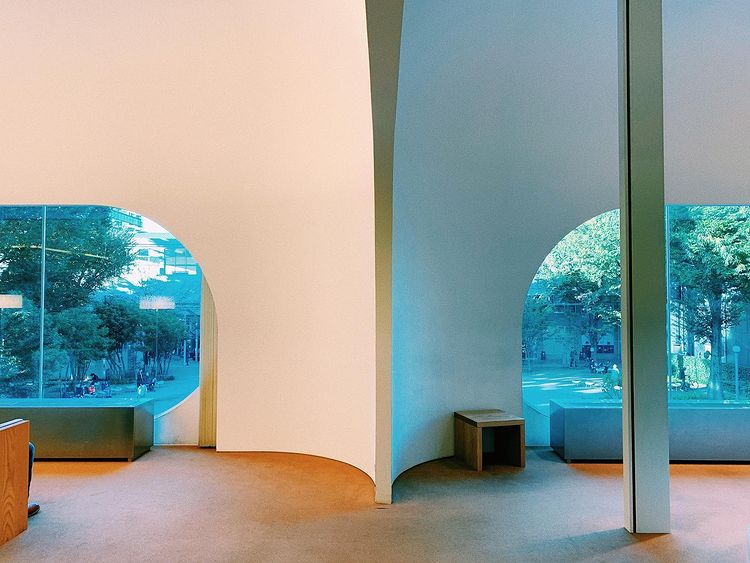 Image credit: @meshi503
From the outside you can get a substantial peek into the building through the huge, neat oval windows. Inside, the warm orange glow, combined with its sleek wooden aesthetic, creates a cosy and inviting atmosphere that will tempt even non-readers to want to explore it.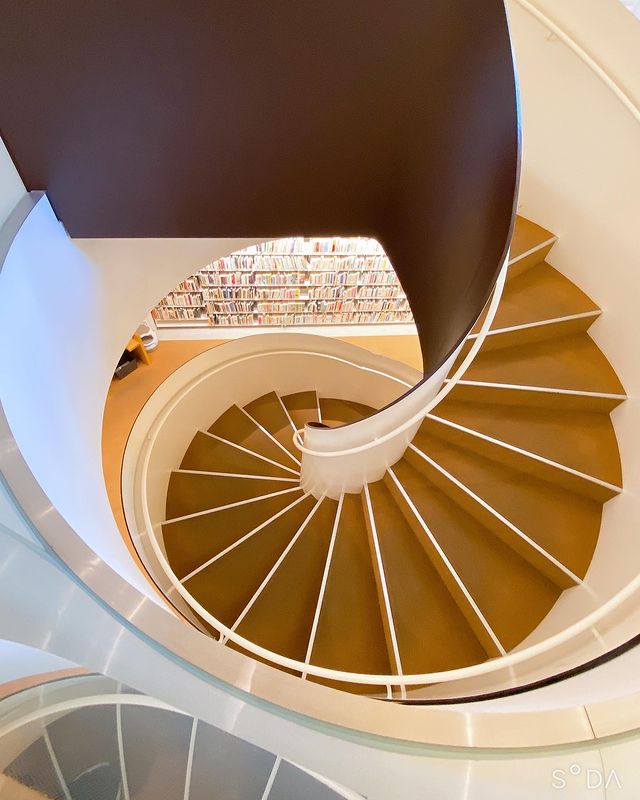 Image credit: @jodai_jodai
The library has a total of 7 floors – 4 floors and 3 basements – and 3 of the floors are stocked with a variety of books that will satisfy every bookworm's fantasy.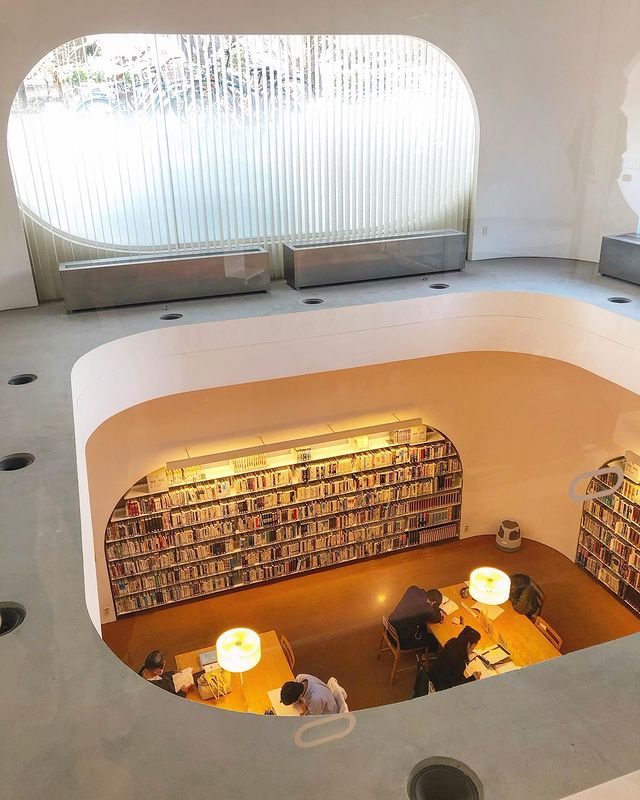 Image credit: @a_littlebit_of_my_space
Besides being well-stocked, the library is chock-full of aesthetic spots where you can take many cool photos.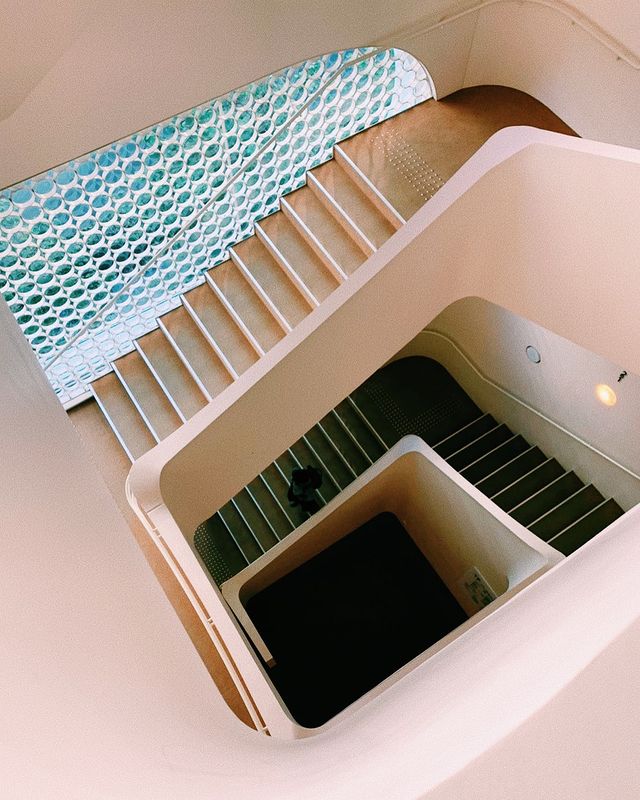 Image credit: @meshi503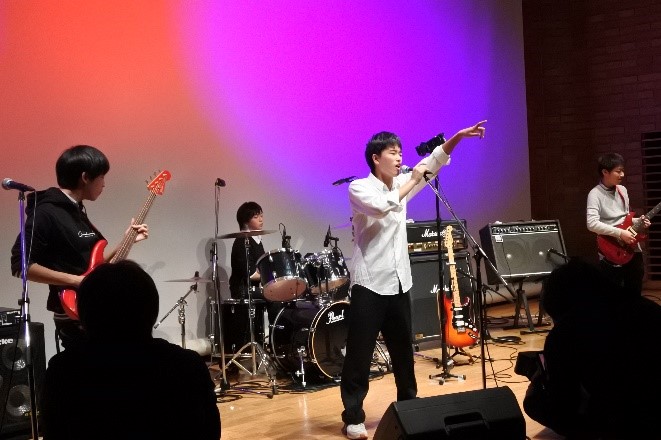 Image credit: @musashinoplace
The second basement of Musashino Place is actually a well-known soundproof recording studio where many aspiring musicians go to jam.
Address: 2-3-18 Kyonancho, Musashino City, 180-0023
Opening hours: Thu-Tue 9.30am-10pm (Closed on Wednesdays)
Telephone: 0422-30-1905 | Musashino Place website
---
Tourists spots to visit in Tokyo
---
Tokyo's usual tourist spots are known for their lively atmosphere, and they are well worth a visit. But if you want to beat the crowd and experience a different side of Tokyo, while still enjoying yourself, check out this list of lesser-known attractions in Tokyo that are not only beautiful but also unique.
For more, check out:
---
Cover image adapted from: @hnk_jpnpic, @osonoe, @yu_min6245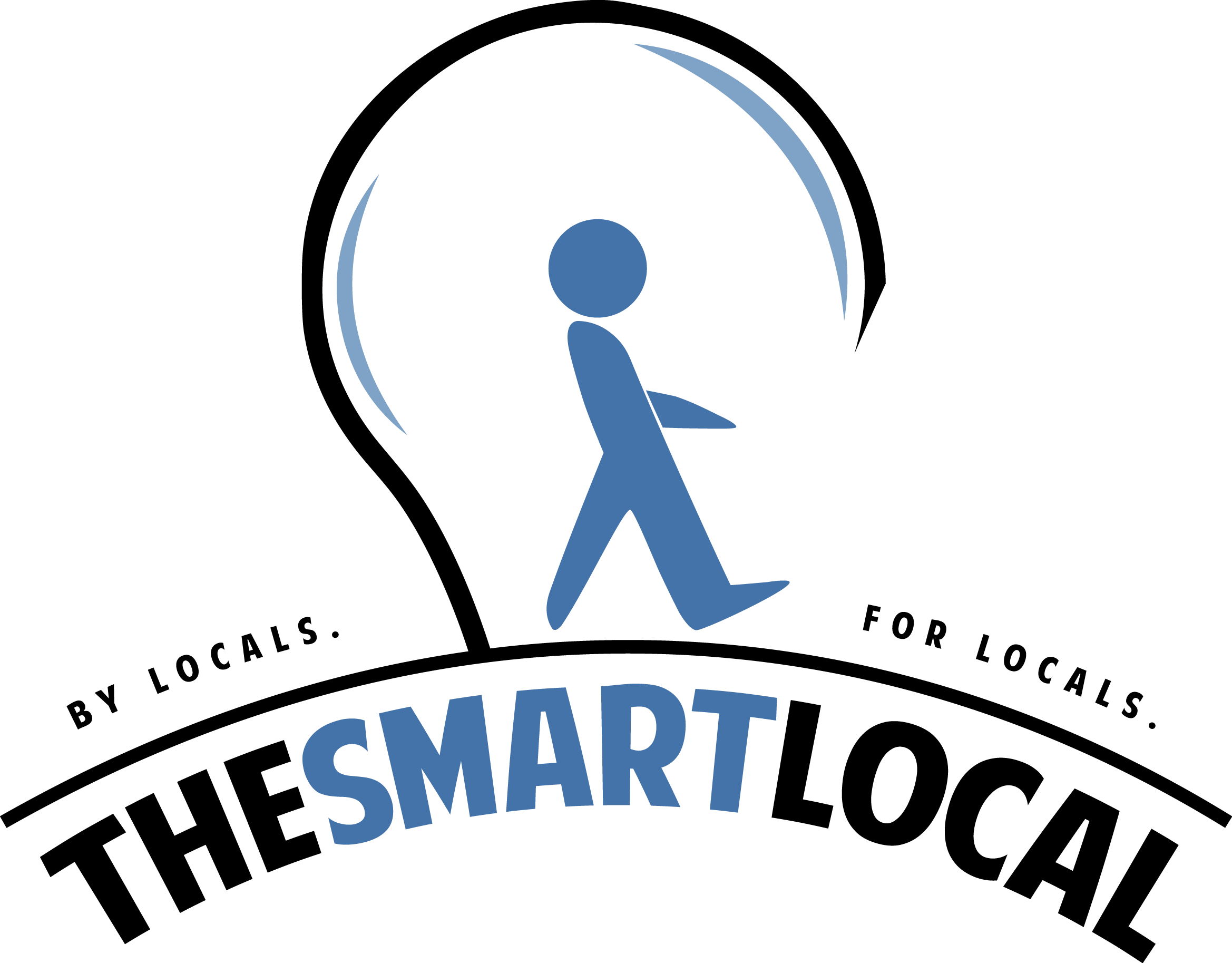 Drop us your email so you won't miss the latest news.