JTRRD Cafe in Osaka
---
Given that fruits can be sweet or sour and sometimes even bitter, not to mention possess different textures, it's no surprise that picky individuals stick strictly to a limited number of fruits in their diet even well into adulthood. However, by making smoothie art out of various fruits, JTRRD Cafe makes every fruit seem irresistible to lovers and haters alike.
---
Spectacular fruit art
---
JTRRD Cafe was established in February 2018. According to the cafe owner, Tomomi Tamura, she derived "JTRRD" from the initials of her pet dogs' names.
One of JTRRD Cafe's hottest menus is its food art series, which touts the concept of "healthy body, healthy mind" by appealing to customers' taste buds and aesthetic sense. The food art series includes food items such as Art Smoothie (¥990, ~USD6.79) and Monster Smoothie (¥990, ~USD6.79), both of which contain yoghurt, chia seeds, and fruit slices.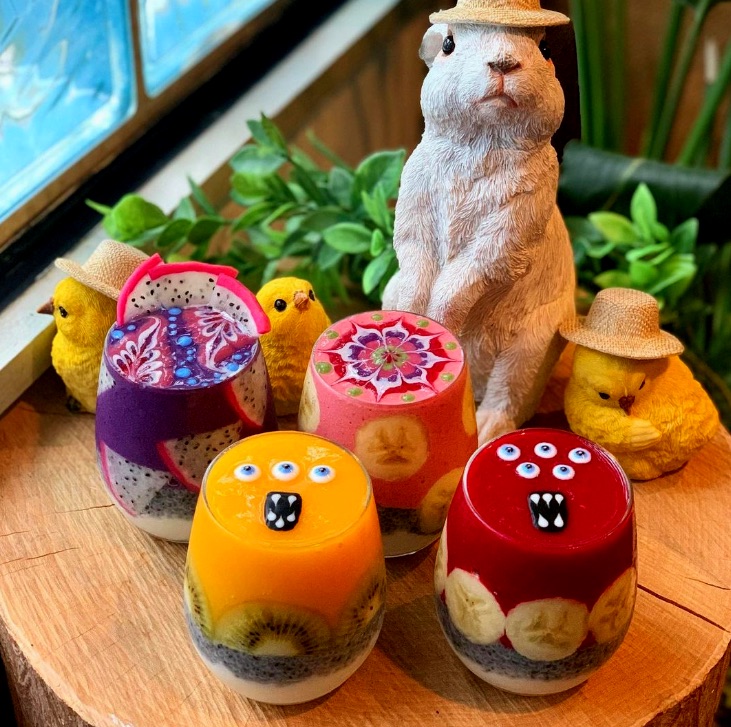 Art Smoothies and Monster Smoothies of JTRRD Cafe's food art series.
Image adapted from: @goodtime_k
Art Smoothies are known for their flower or leaf patterns on the drink surface and come in 6 main colours: red, pink, orange, yellow, green, and purple. 
While multiple fruits are categorised under the same colour, customers cannot specify the fruit they prefer. This is because the cafe staff prepare smoothies using fresh fruits procured on a daily basis. Nevertheless, you can inform the staff of any fruit allergies beforehand to avoid accidentally ordering a glass of smoothie you can't drink.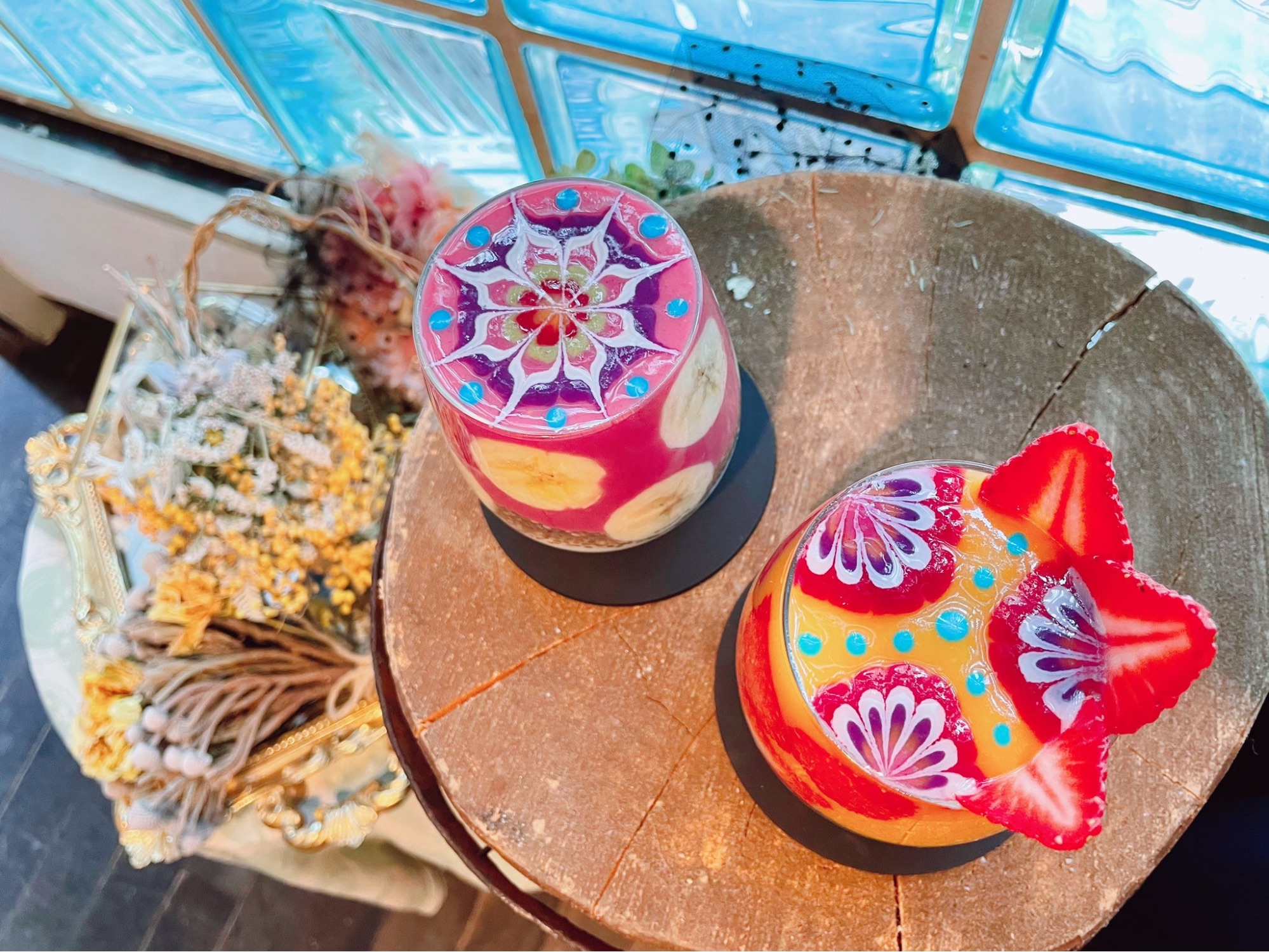 Art Smoothie.
Image credit: @Y_deSign_8
Meanwhile, Monster Smoothies, as the name suggests, have their top layers designed to resemble cartoon monsters' faces.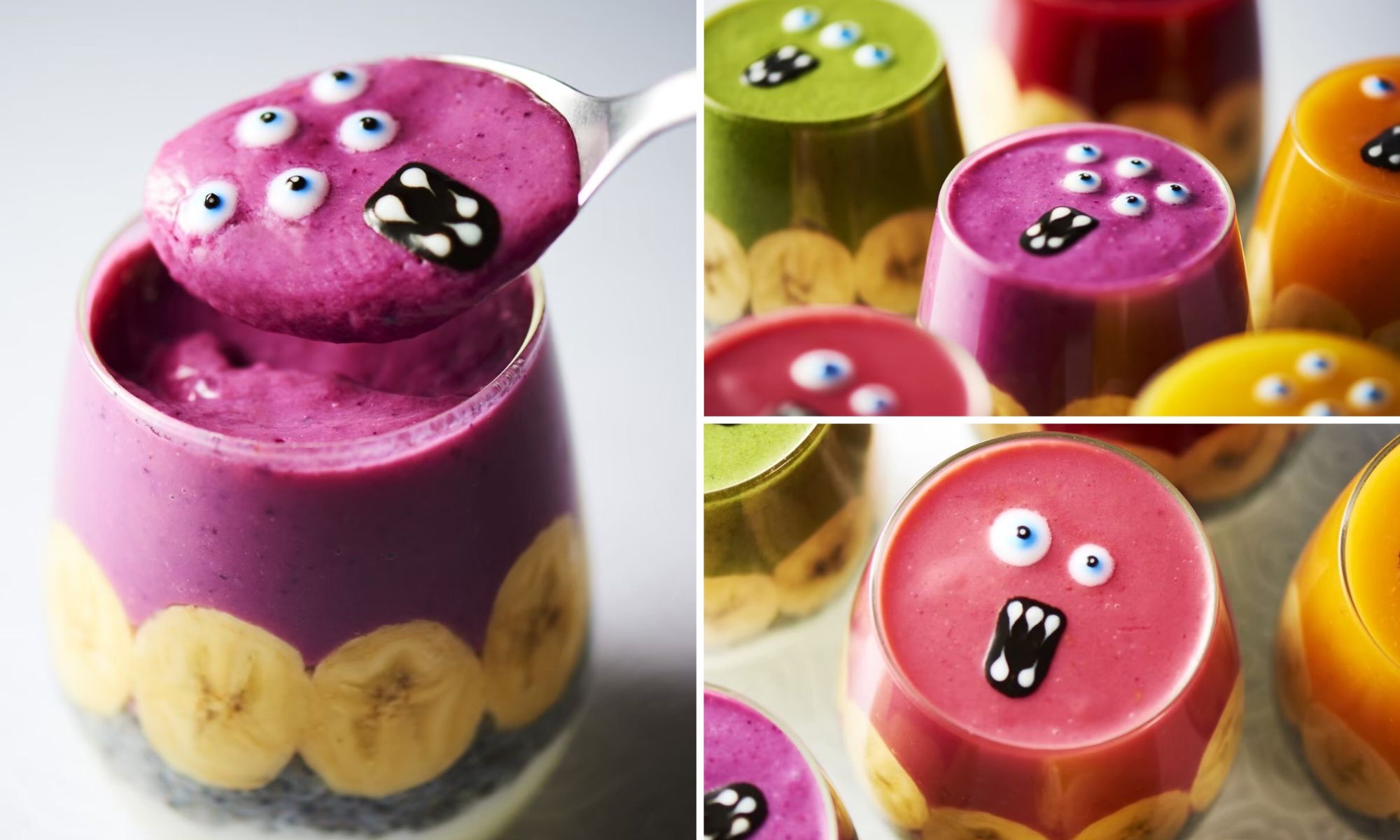 Image adapted from: @JTRRD1
Similar to Art Smoothies, Monster Smoothies come in 6 different colours of red, pink, orange, yellow, green, and purple. However, these colours do not represent any fruit flavours as Monster Smoothies come with banana slices only.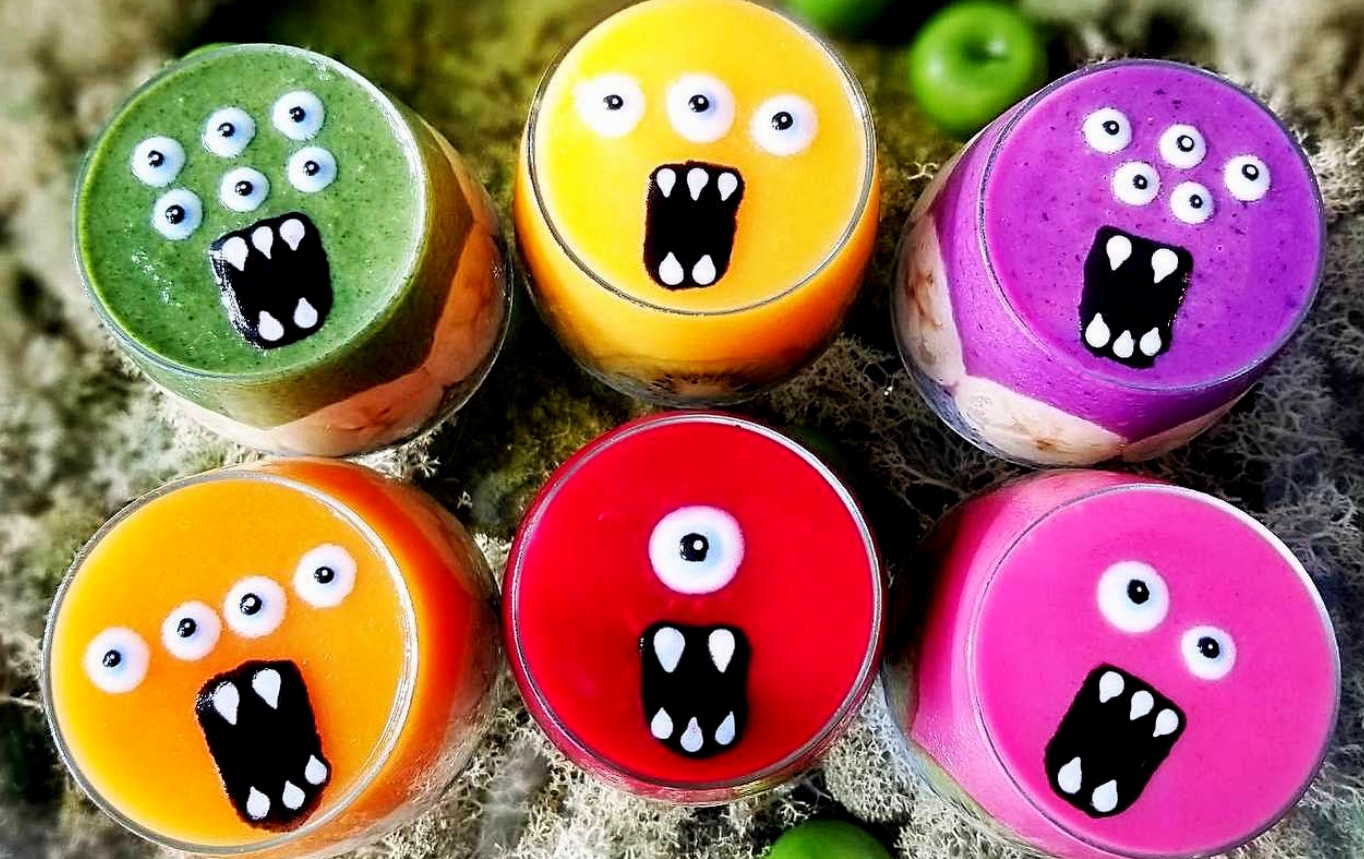 Image adapted from: @jtrrd
You can get Art Smoothies and Monster Smoothies all year round. But, occasionally, JTRRD Cafe creates limited-edition smoothies for popular anime series or festive events such as Halloween.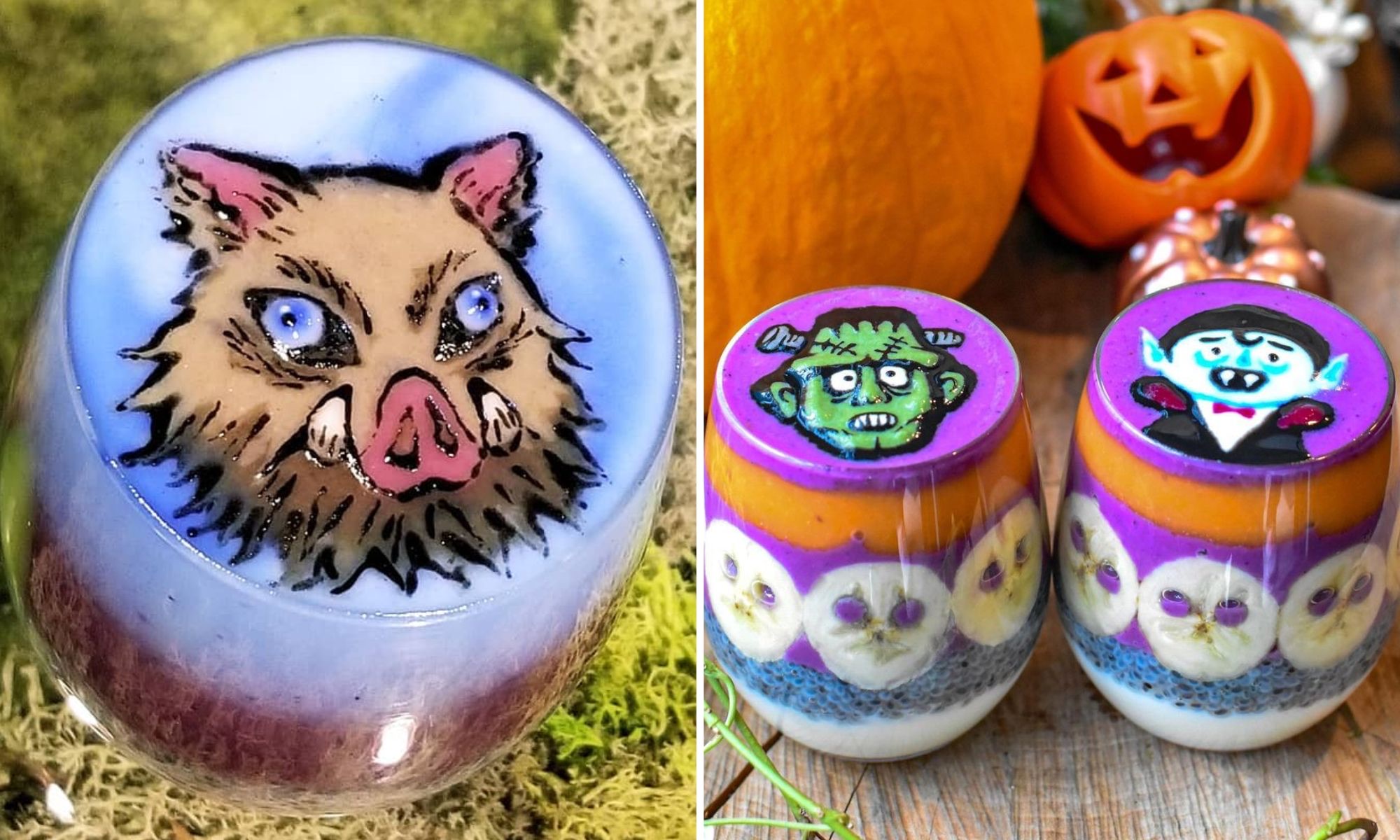 Inosuke-themed and Halloween-themed smoothies.
Image adapted from: @jtrrd, @kazu_sh_
---
Cute marshmallow toppings
---
Aside from visually appealing smoothies, JTRRD Cafe is famous for its bite-sized, animal-shaped marshmallow toppings – think adorable, edible chicks and bears.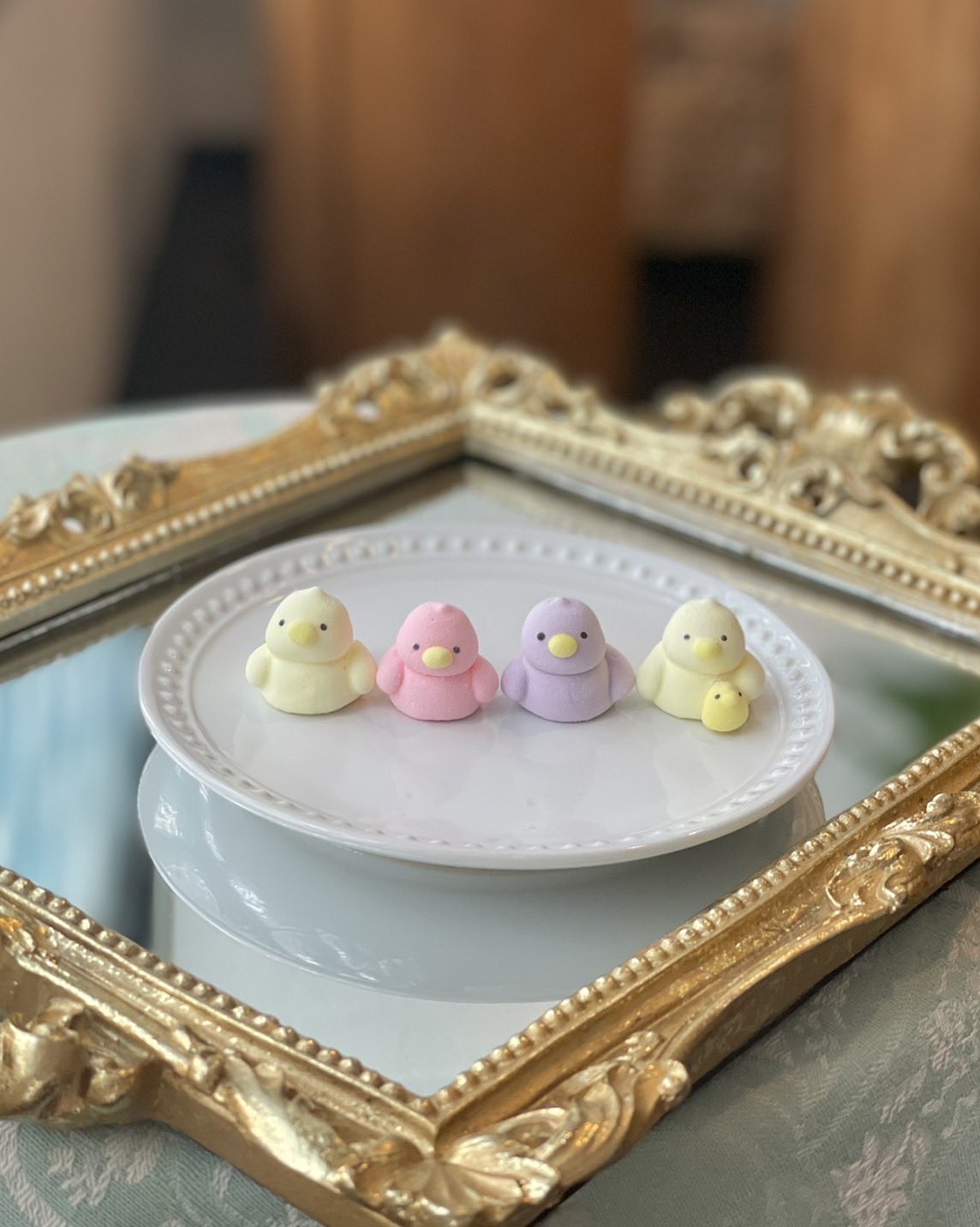 Animal-themed marshmallows.
Image credit: @JTRRD1
These marshmallow toppings typically appear on the cafe's event-catered parfaits for an added touch of cuteness.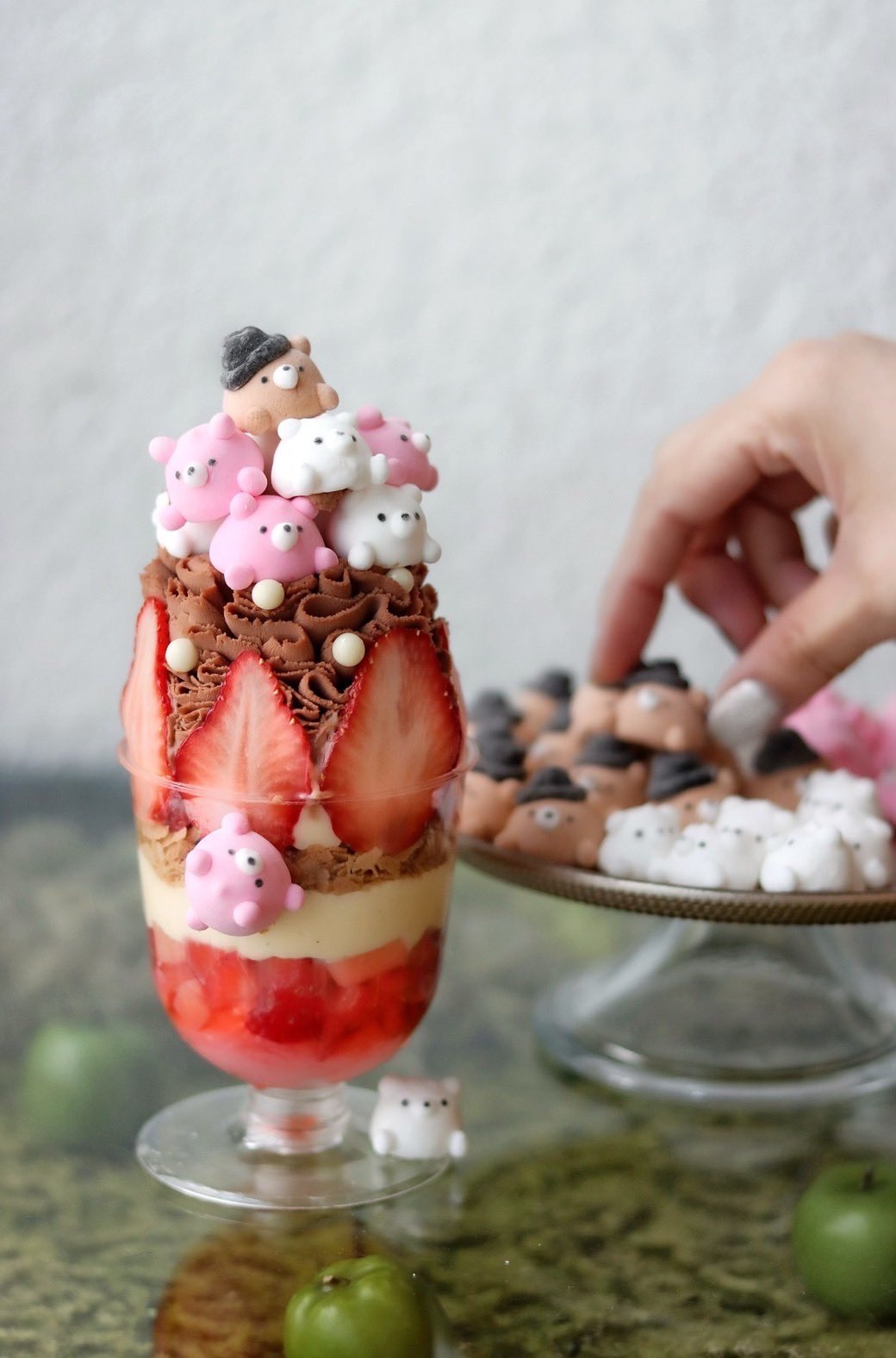 Image credit: @JTRRD1
Nevertheless, the animal-shaped marshmallows shine as the main ingredient in the summer-limited Save the adorable bear! (きゅんべあたちを救え!!) fruit punch dessert. Each dessert set costs ¥2,100 (~USD14.40) and comes with 5 different animal-themed marshmallows: bear, chick, octopus, penguin, and crocodile.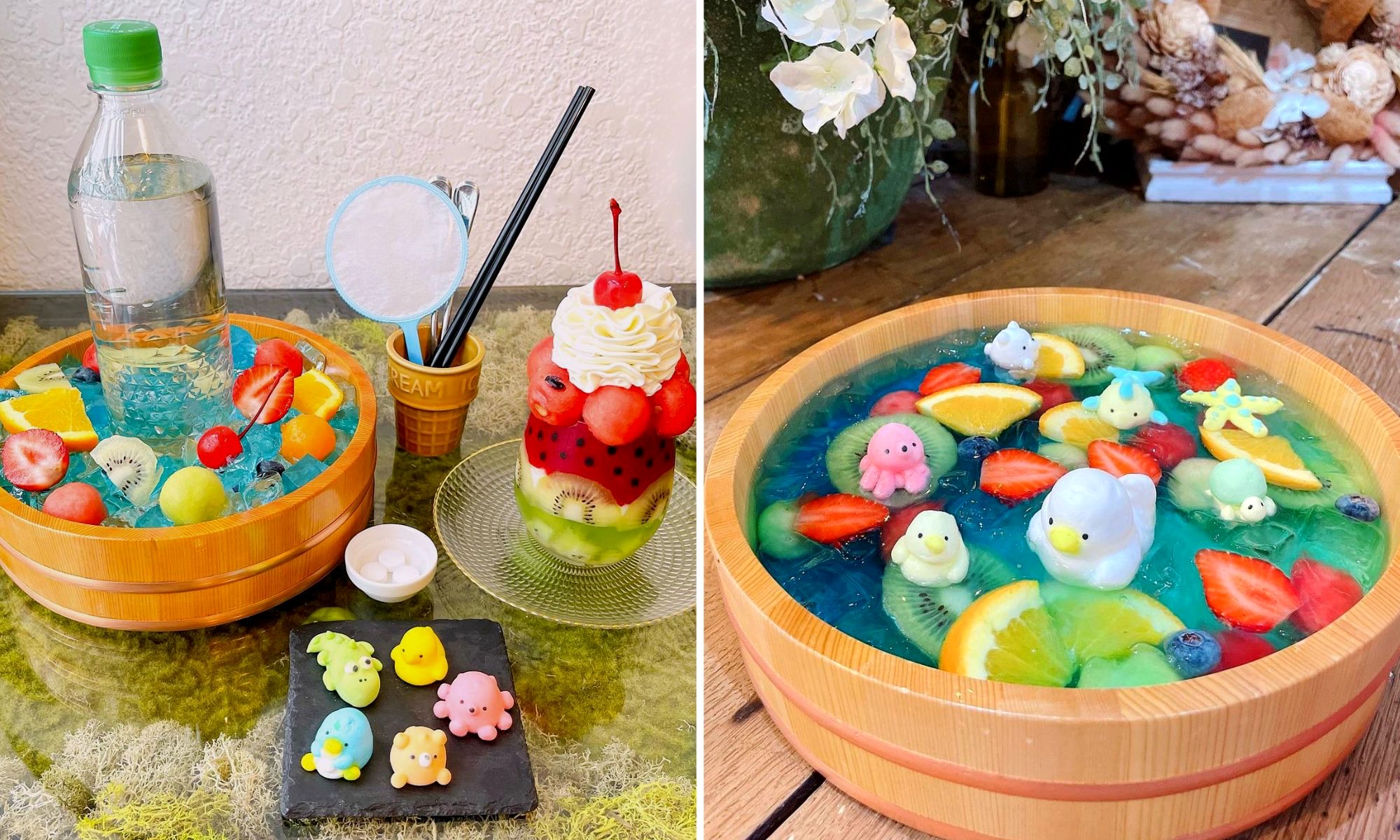 Image adapted from: @tmkhg, @sakurasara0929
The fruit punch dessert mimics Japanese summer festivals' symbolic goldfish scooping event, where you aim to scoop as many goldfish as possible before your paper net tears. In this case, it's scooping the bear-themed marshmallow among others before your net gives way.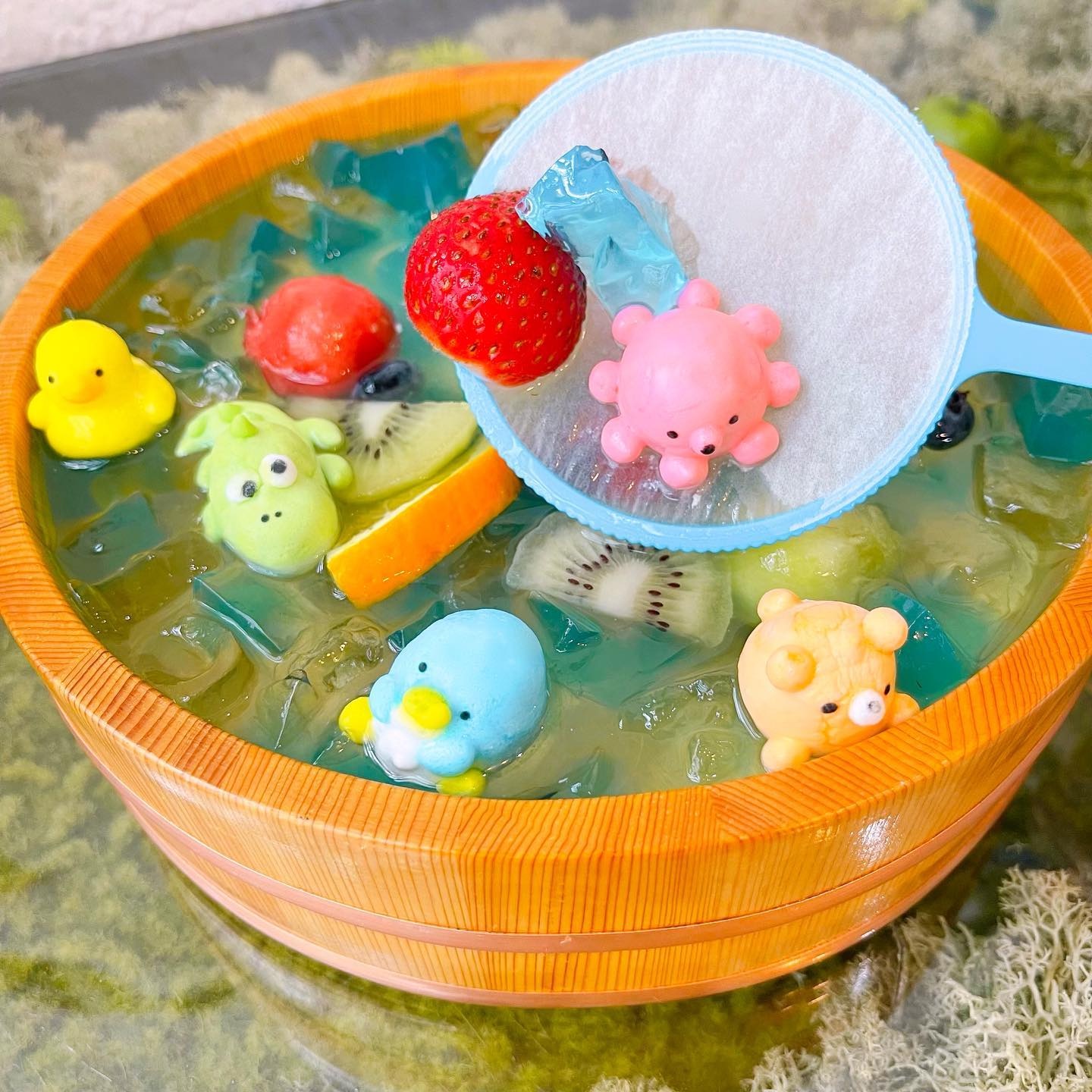 Image credit: @tmkhg
Additionally, JTRRD Cafe offers main course items such as Paprika Curry (¥1,050, ~USD7.19). So, if you're up to the challenge, test your spice limits with the curry dish.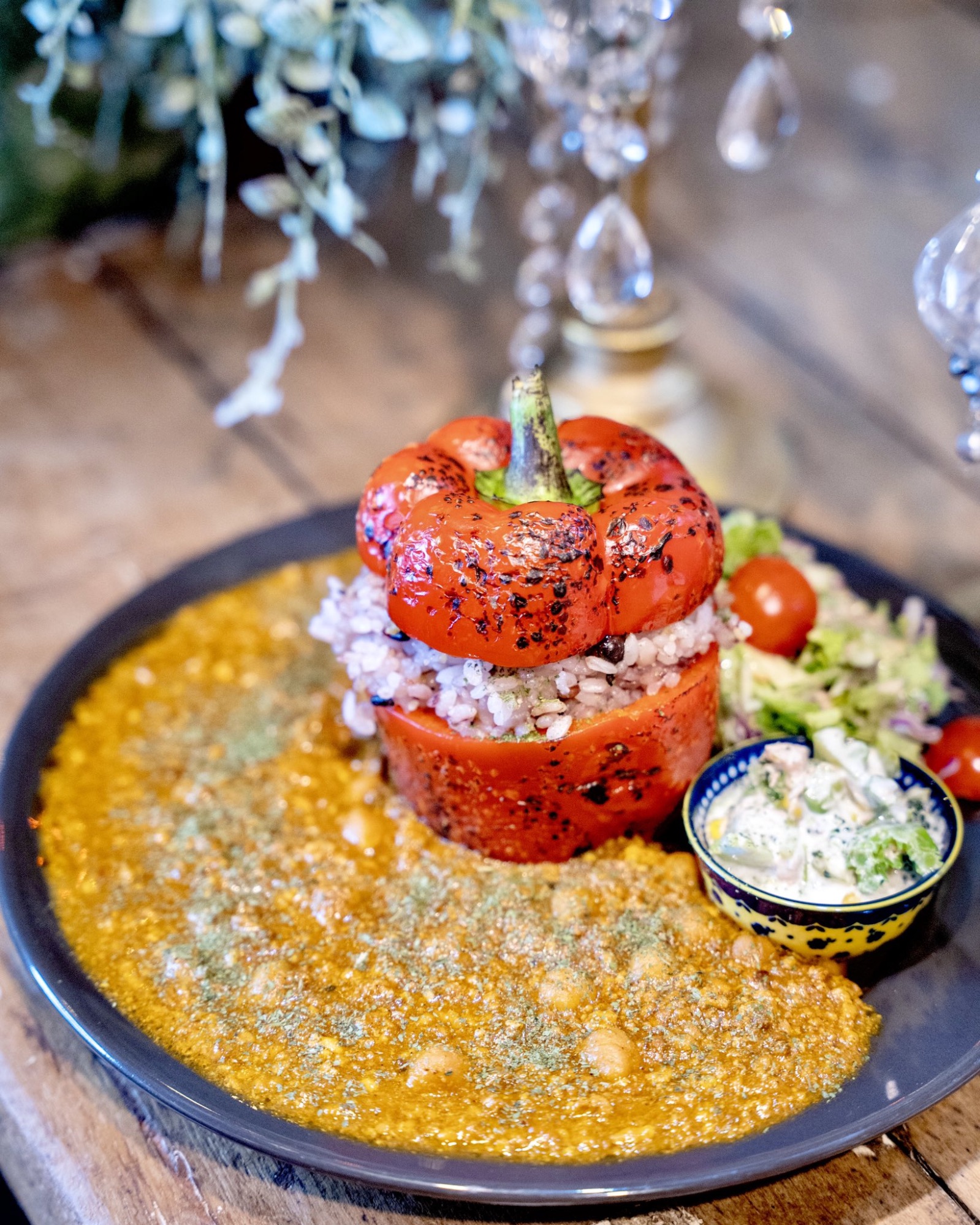 Paprika Curry.
Image credit: @blbk819
---
Getting to JTRRD Cafe
---
With intricately decorated desserts, JTRRD Cafe will tame even the fussiest eaters into embracing all fruits, regardless of flavour.
The 8 branches of JTRRD Cafe include 7 local shops in Japan and 1 international shop in Hawaii. Visitors can access the main branch in Osaka Prefecture via a 5-minute walk from Tenmabashi Station.
JTRRD Cafe Main Branch
Address: 1F Osaka Tatsuta Building, 3 Chōme-4-5 Tenma, Kita Ward, 530-0043 Osaka
Opening hours: Wed-Sun 12pm-5pm (Closed on Mondays & Tuesdays)
Contact: 0668-82-4835 | JTRRD Cafe website
Also check out:
---
Cover image adapted from: @JTRRD1, @jtrrd, @goodtime_k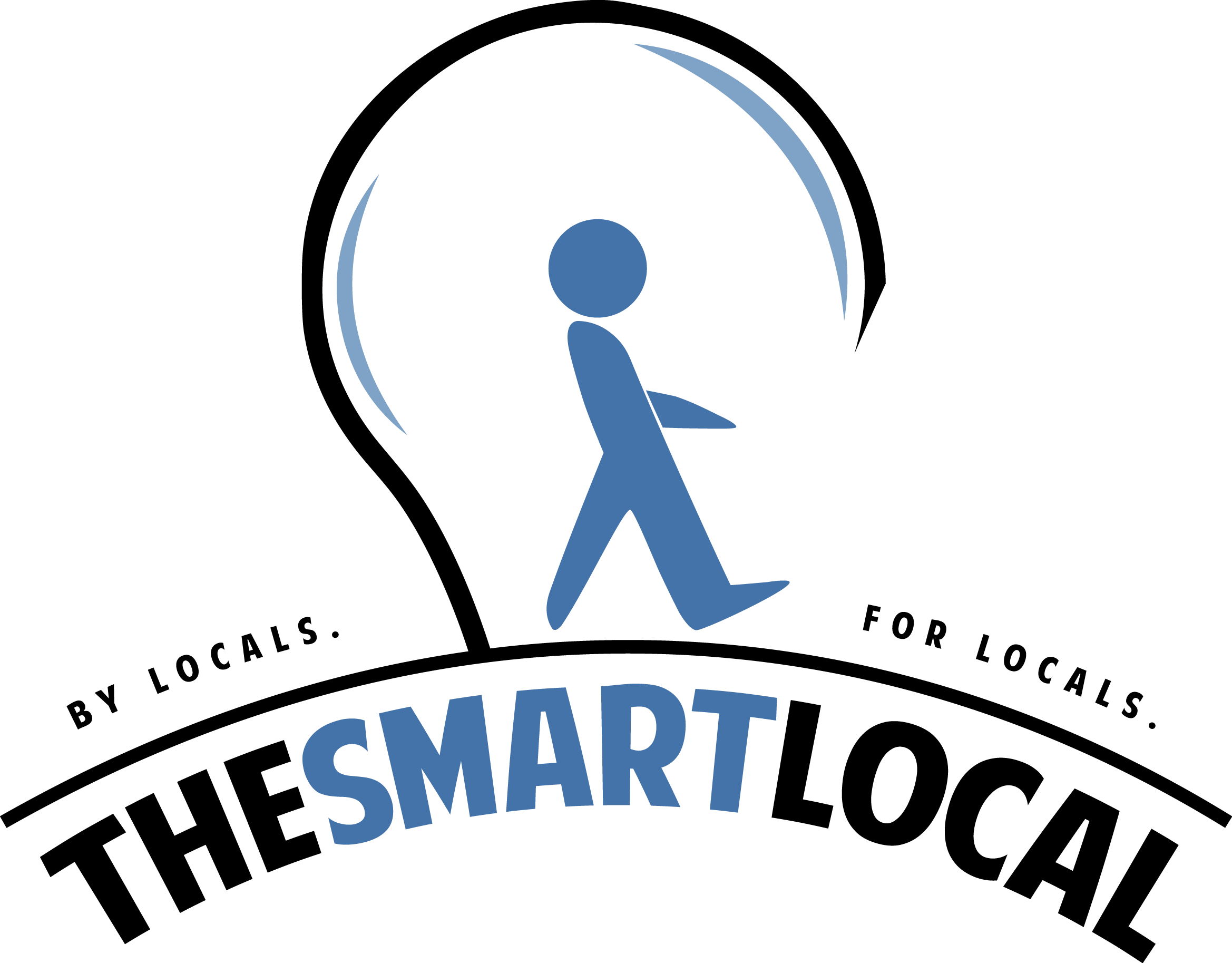 Drop us your email so you won't miss the latest news.